March is such a great month to bring floral and botanical pieces into your home and we think an easy way of doing this is with a beautiful floral or botanical March calendar.
We have 21 of the best most popular floral and botanical march calendars for you to choose from and they are all completely free. Use these free printable calendars for your home, workspace or planner.
Download your free Floral or Botanical March 2021 Printable Calendar today
Use this monochrome beautiful ringed floral frame calendar a part of your decor this month. It's a perfect calendar for those who like simple but attractive.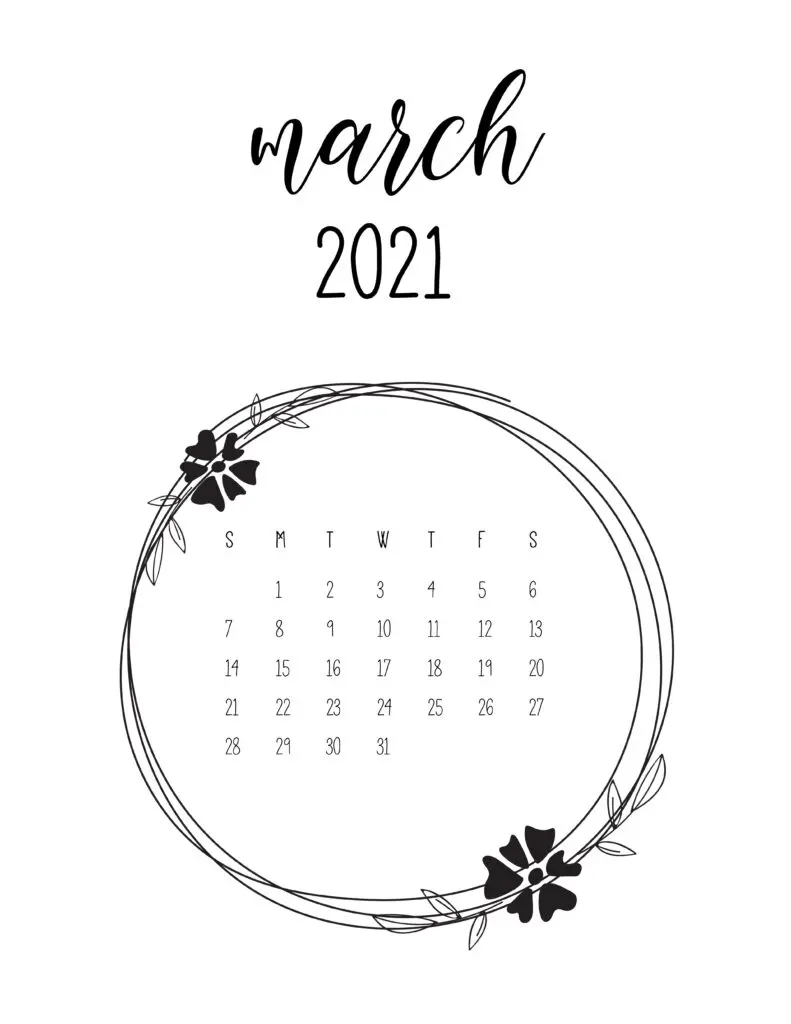 If you like something simple and a little bit quirky then this silhouette botanical 2021 Calendar is a really nice option.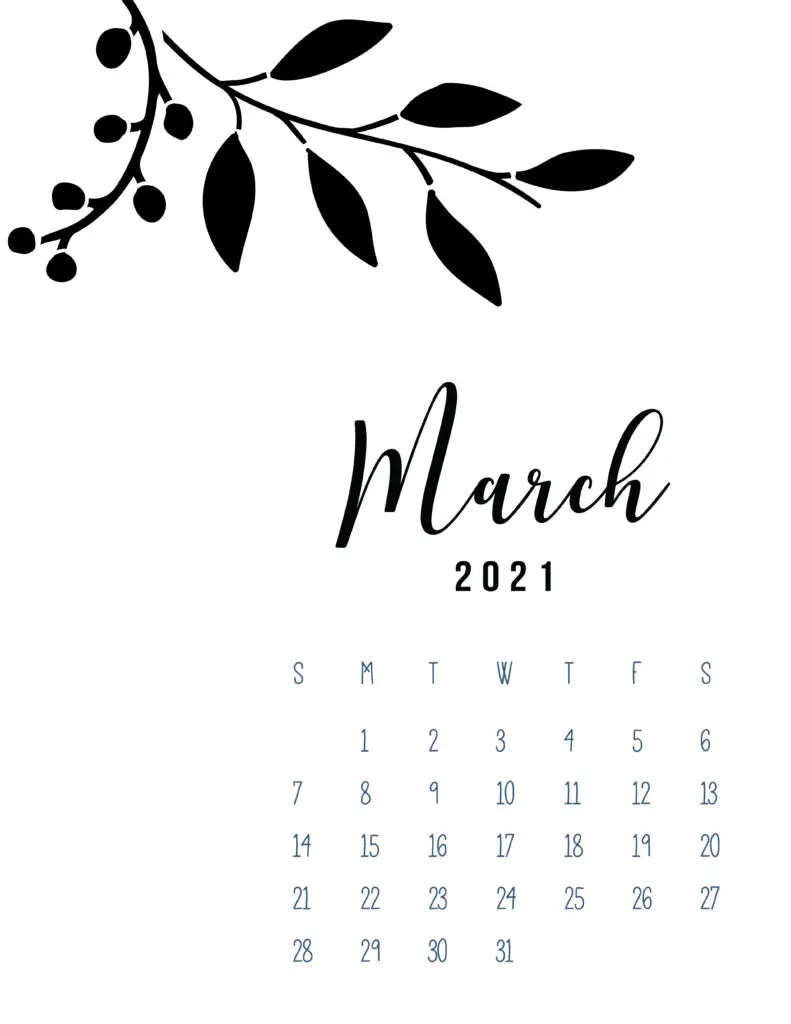 Want a simple botanical calendar with a touch of tropical vibes? This sweet, unique calendar is just that.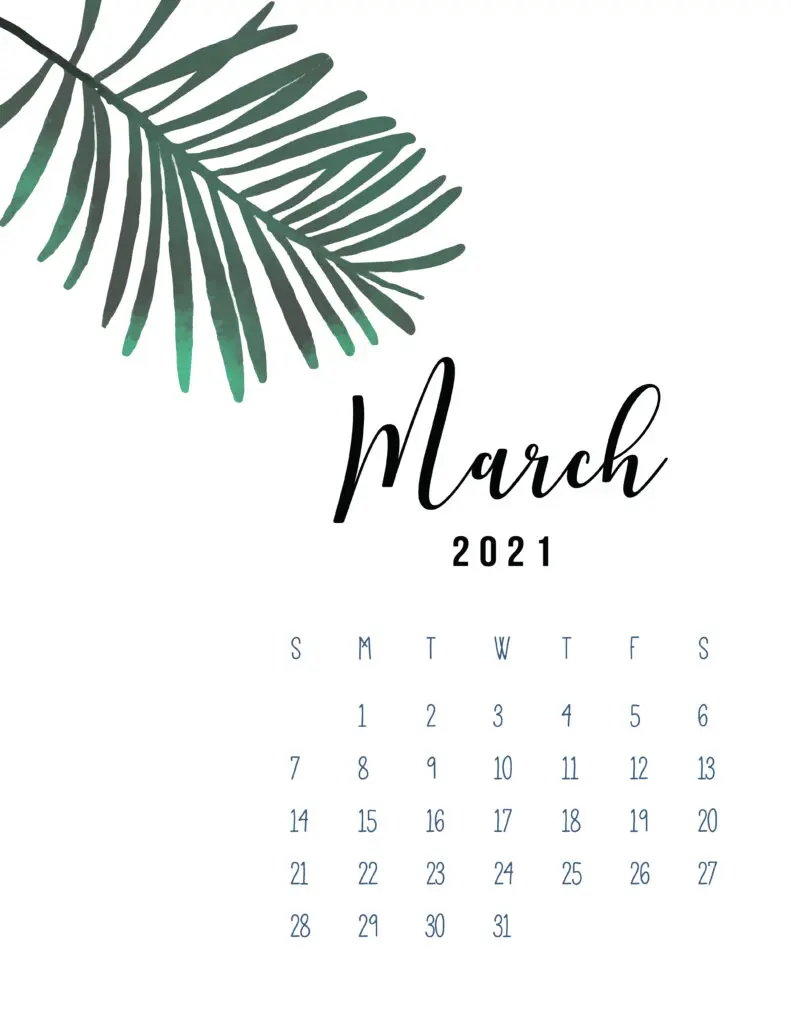 This unique march 2021 floral printable calendar features a single plant and is a lovely, straightforward option for any home.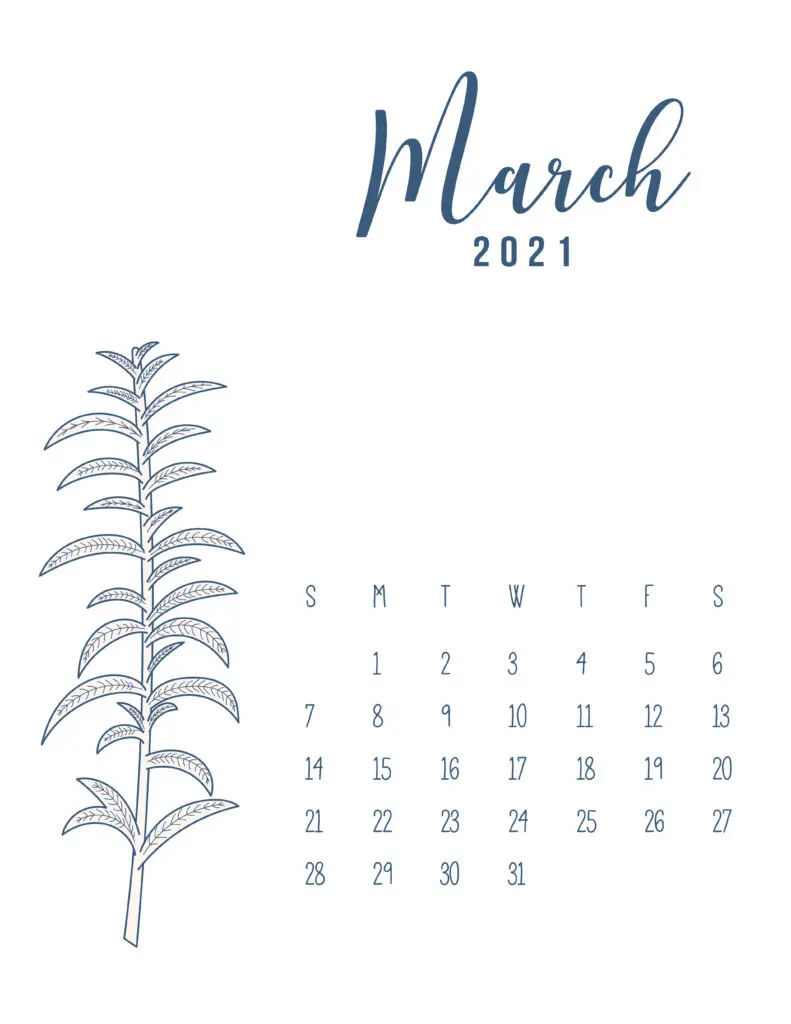 These beautiful flowers are such a gorgeous addition to this delicate calendar. This calendar would be perfect in your favorite space or even in your planner.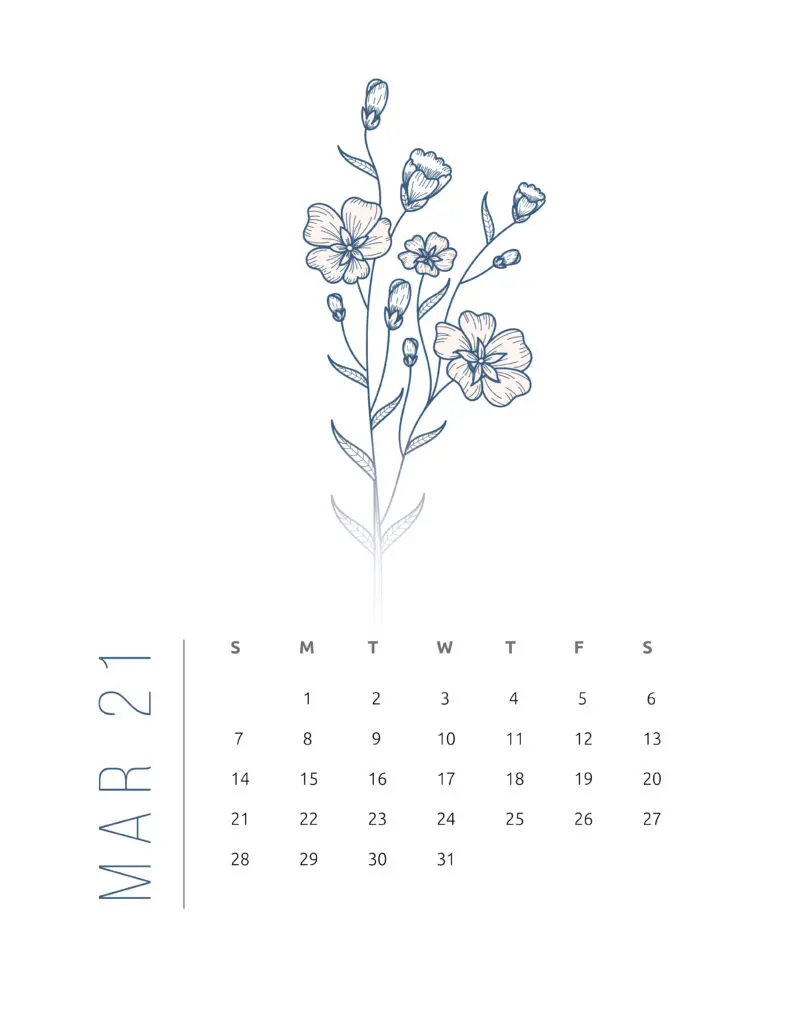 This beautiful March Botanical wreath calendar printable is such a classy and stunning option and would look amazing in a larger size.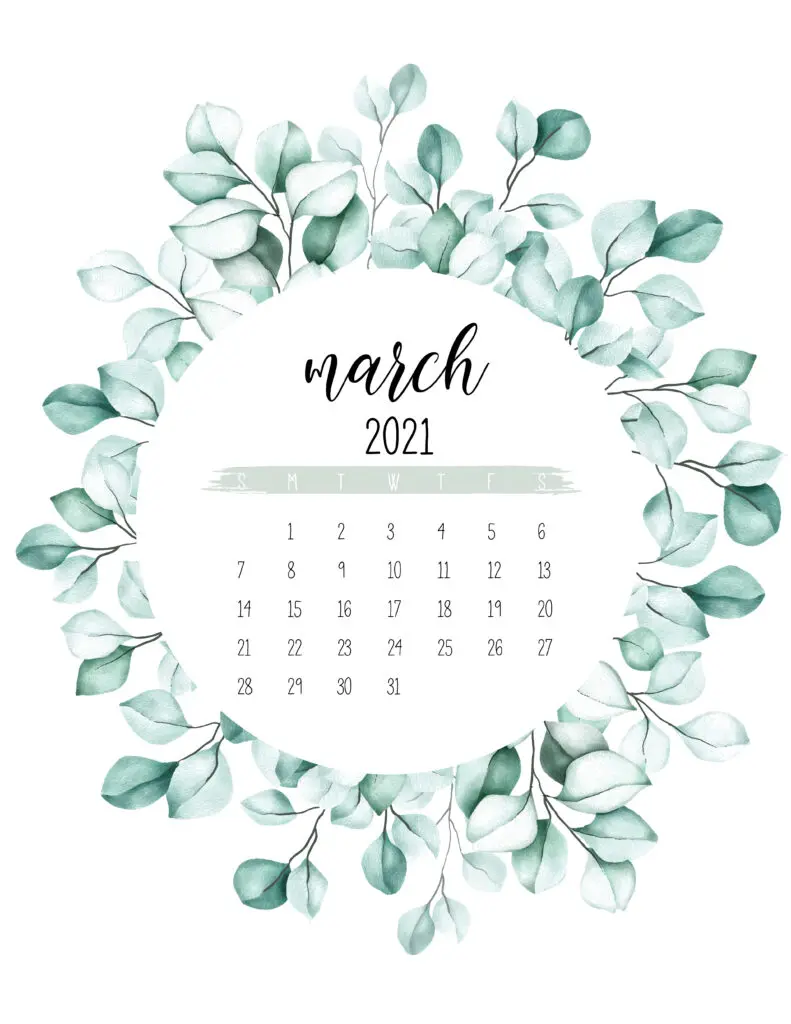 This beautiful floral framed calendar features gorgeous soft flowers and botanical elements in a lovely selection of colors.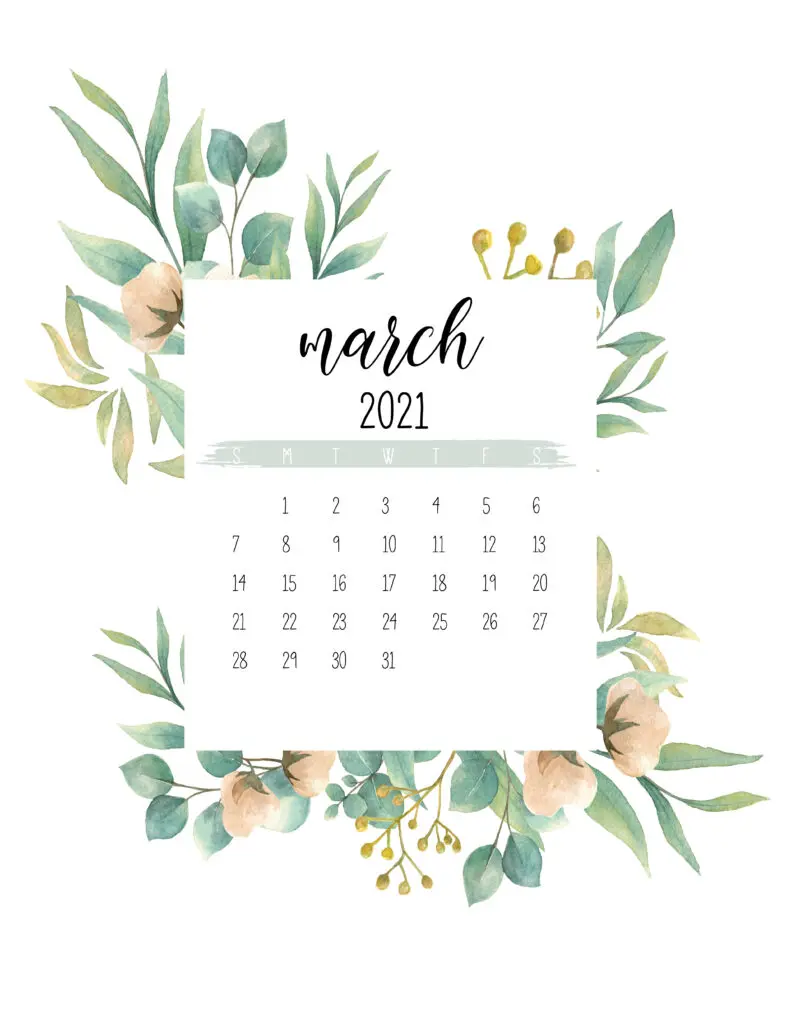 This terracotta march calendar is a great option if you want something that looks a little unique.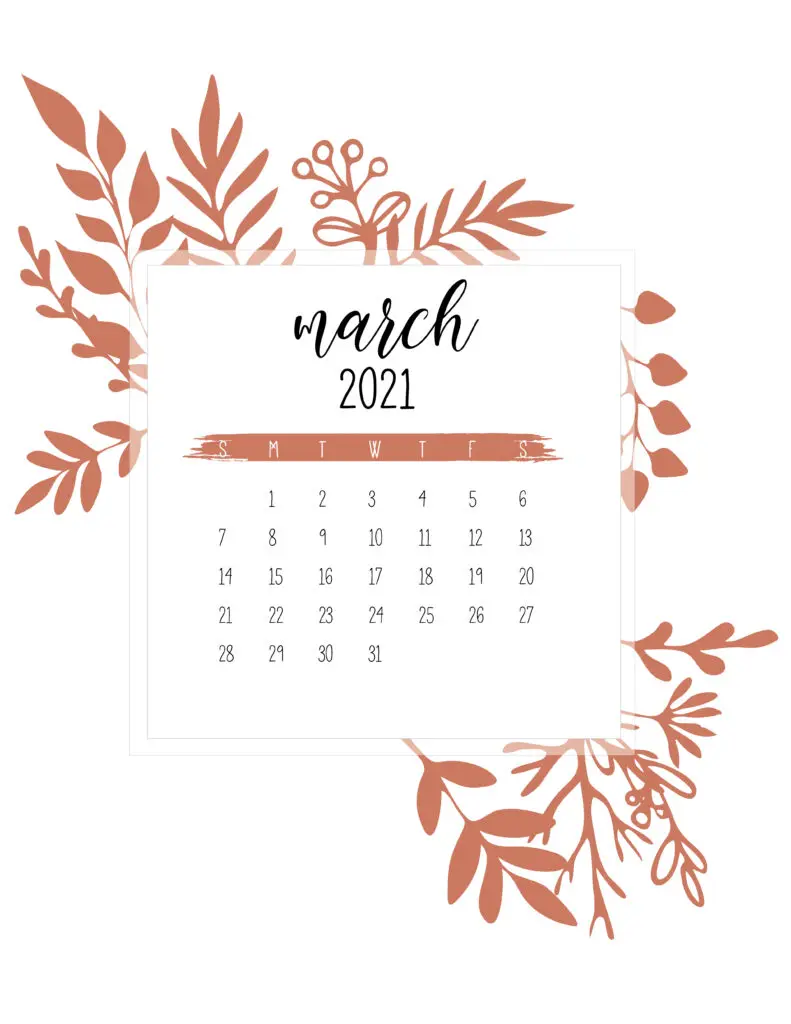 This pretty, dainty floral calendar is a great option for your favorite space, planner or bullet journal.
This gorgeous March 2021 Floral Calendar is the perfect free printable calendar for your home this month.
This beautiful floral framed calendar is the perfect march calendar if you want something elegant and pretty.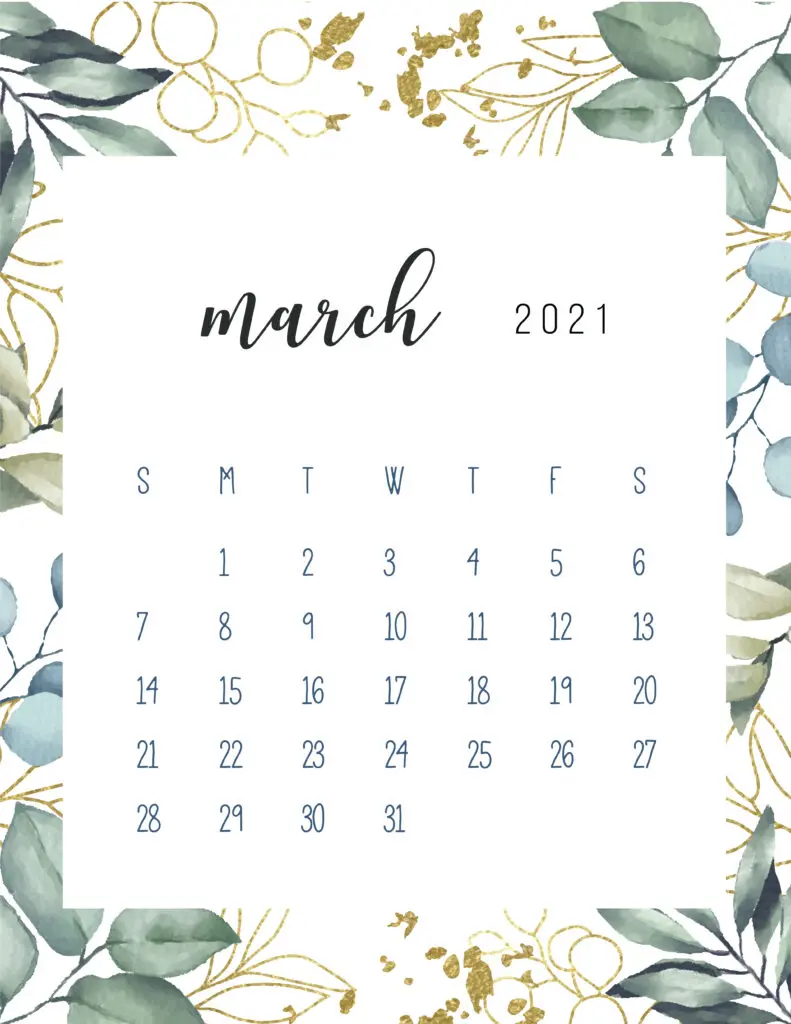 Looking for something super simple for a minimalist home? This calendar is a great choice.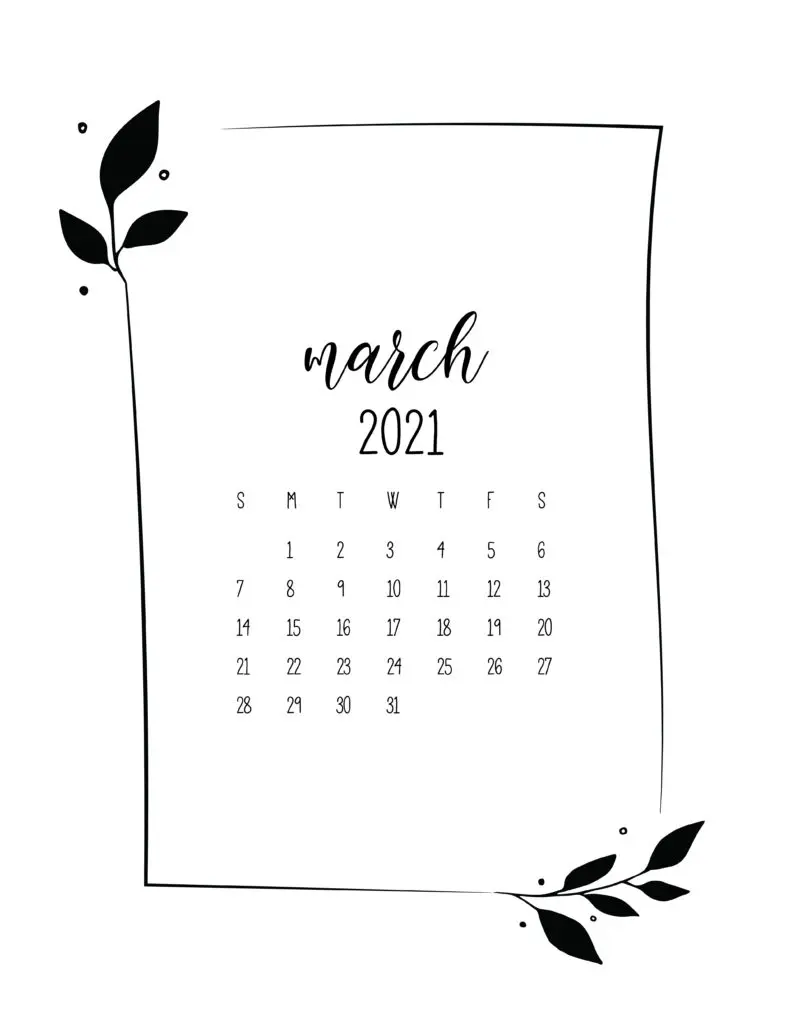 This calendar is stunning, bright and breathes life into any room.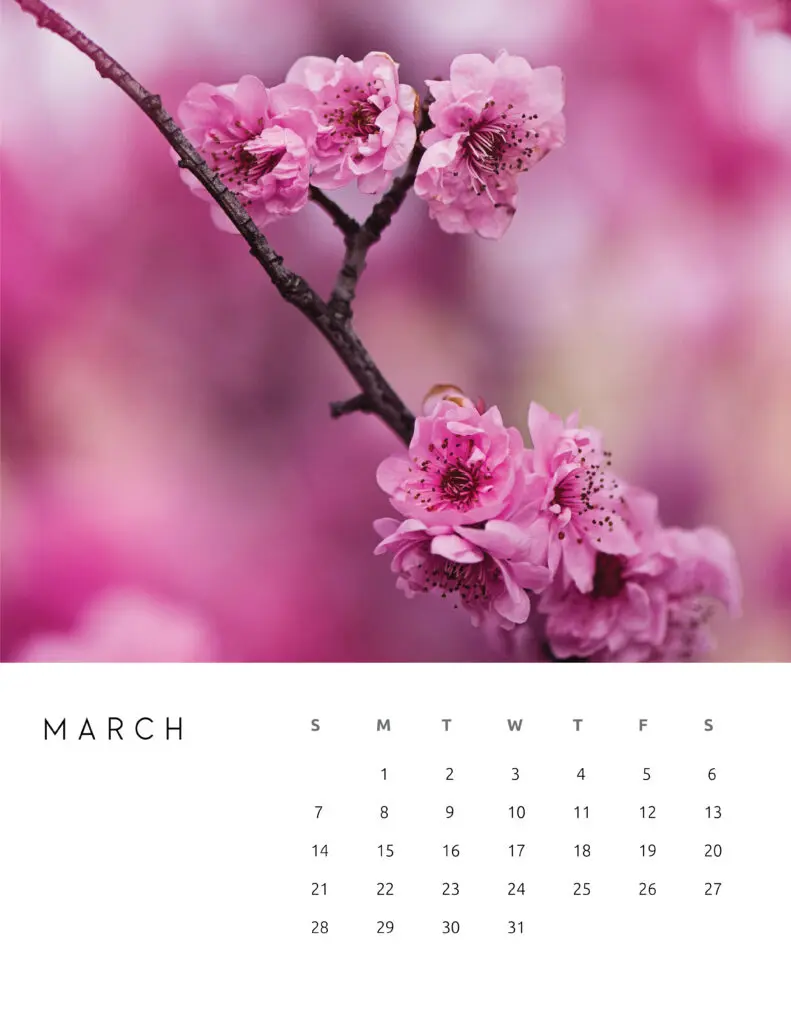 This delicate botanical calendar is a favorite amongst our readers.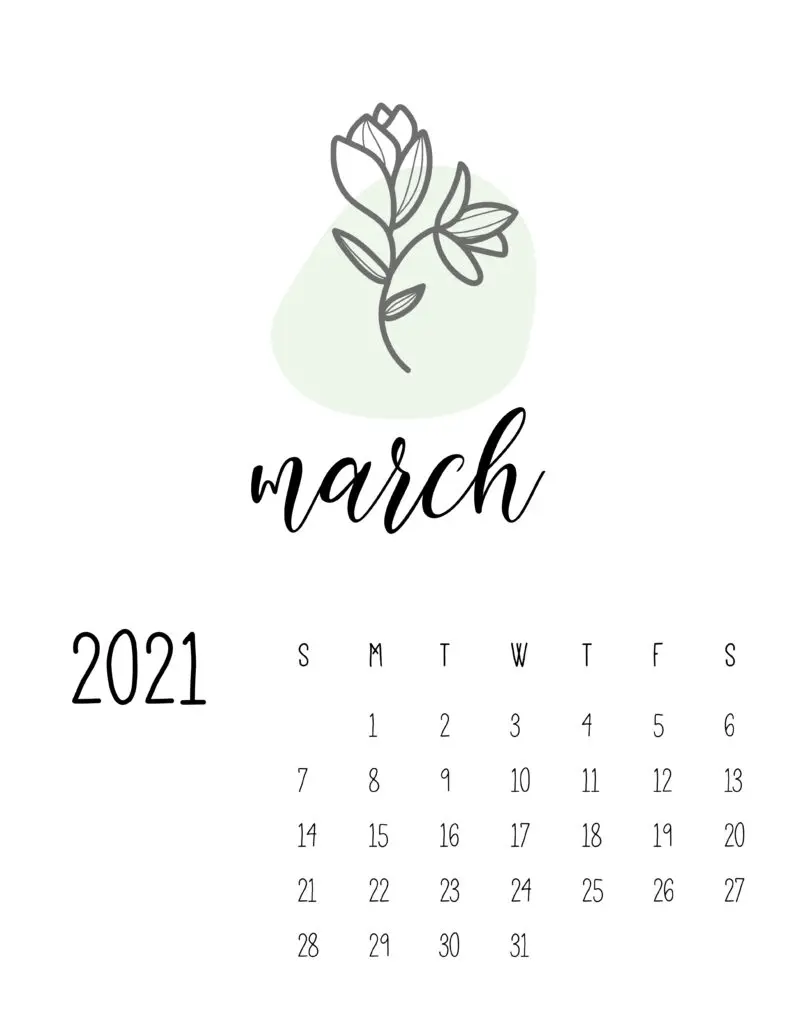 Enjoy this gorgeous botanical calendar with stunning illustrated leaves.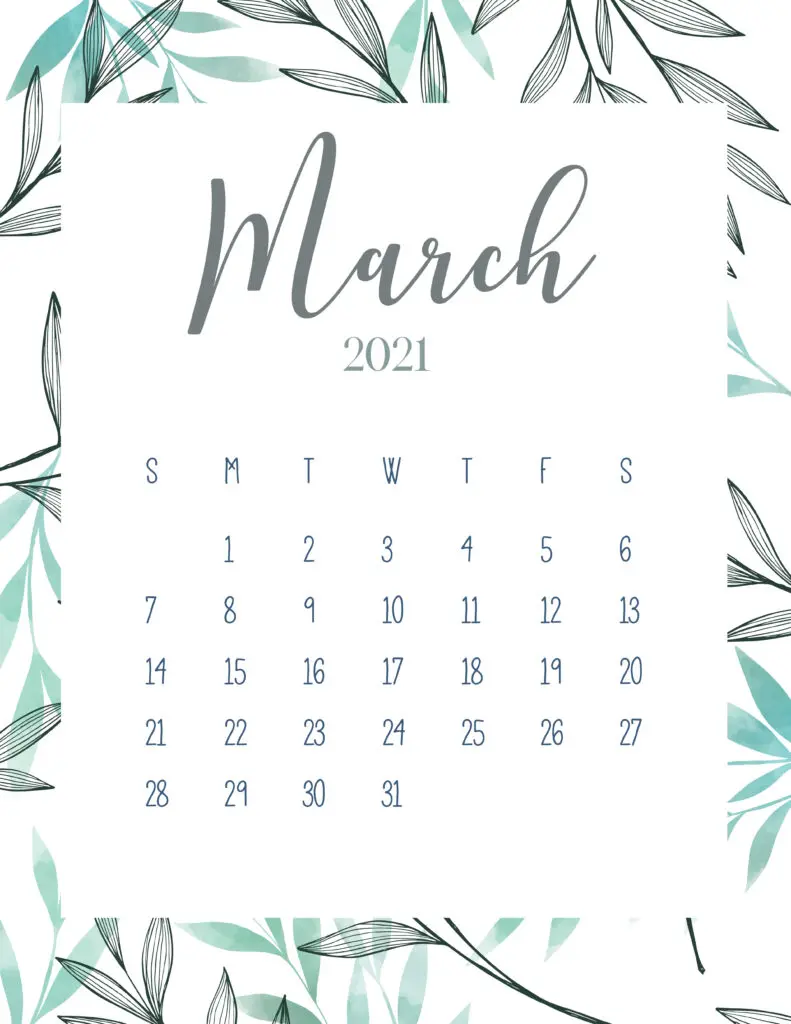 A floral ringed calendar with beautiful soft watercolor elements.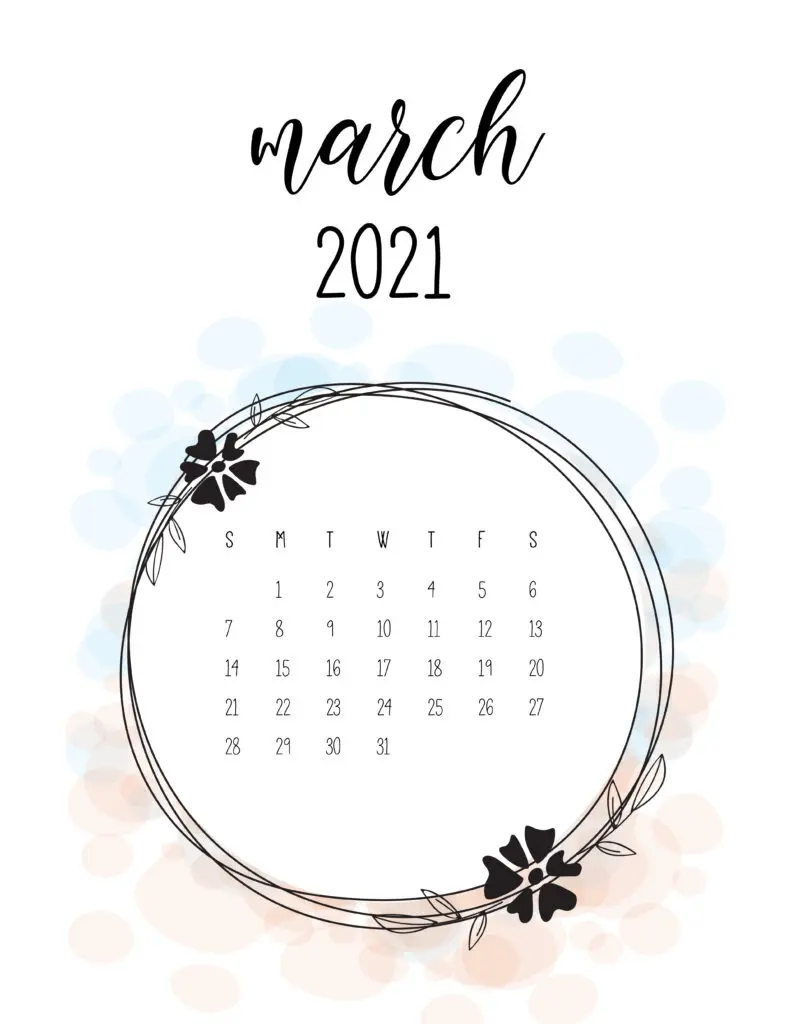 This pretty march calendar features beautiful falling leaves in beautiful muted colors.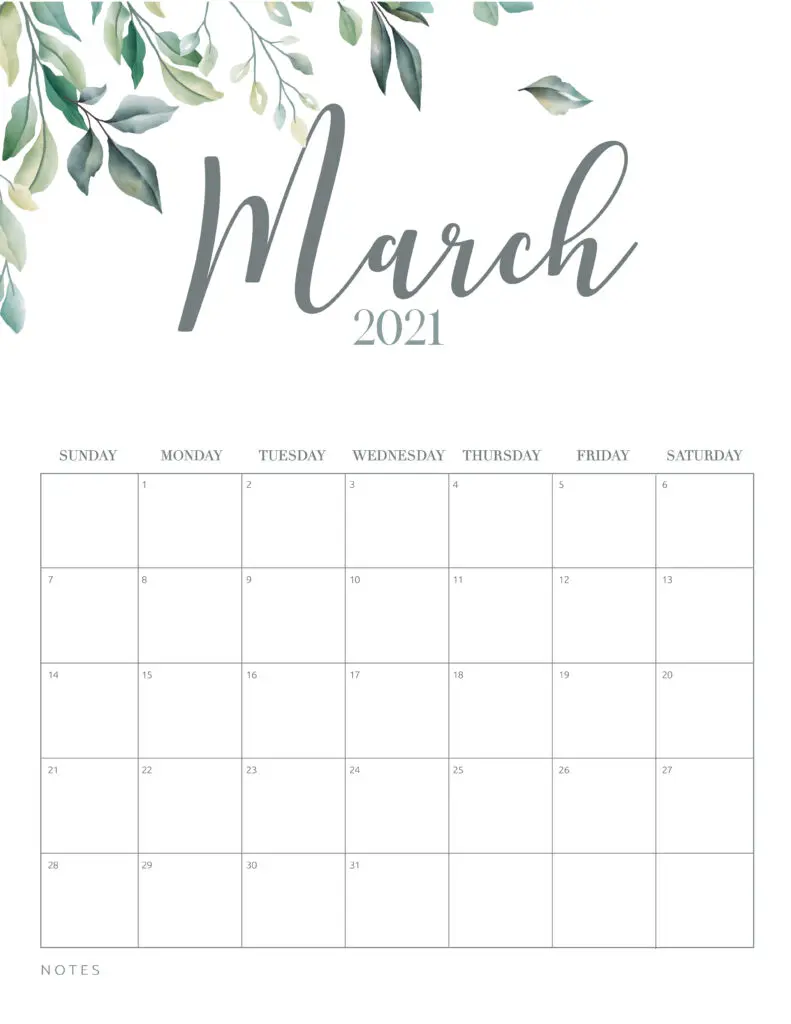 A beautiful minimalist March floral calendar perfect for your home or planner.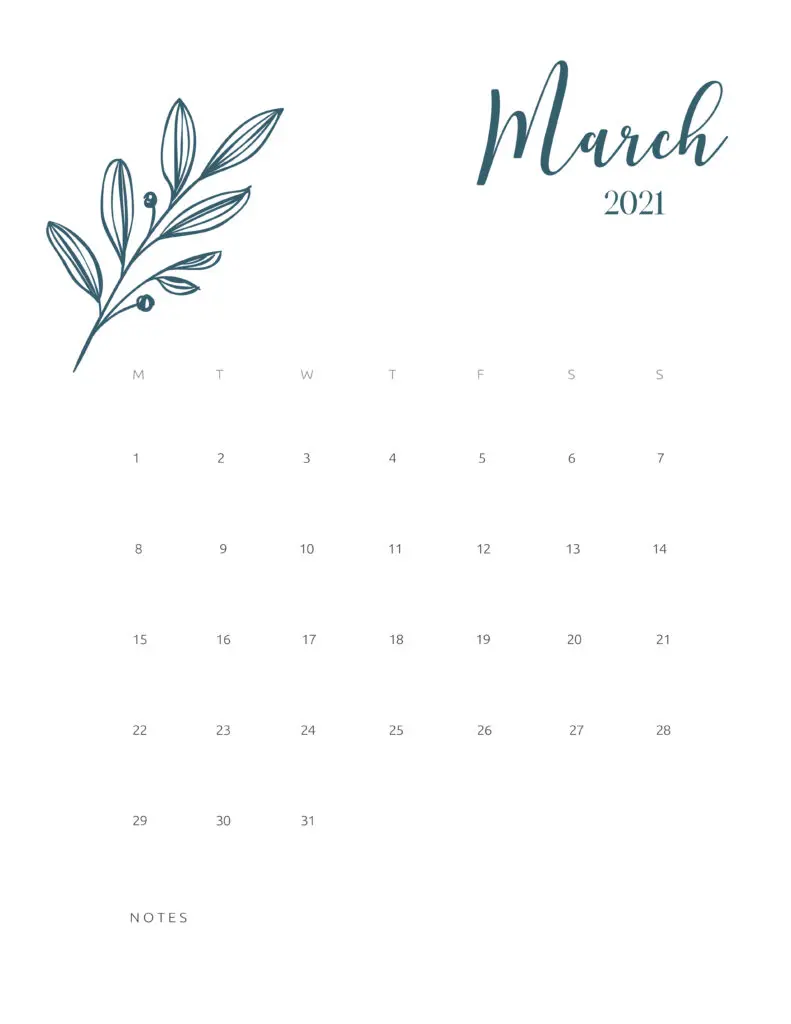 This beautiful and unique botanical calendar is a favorite for planners and looks so stylish.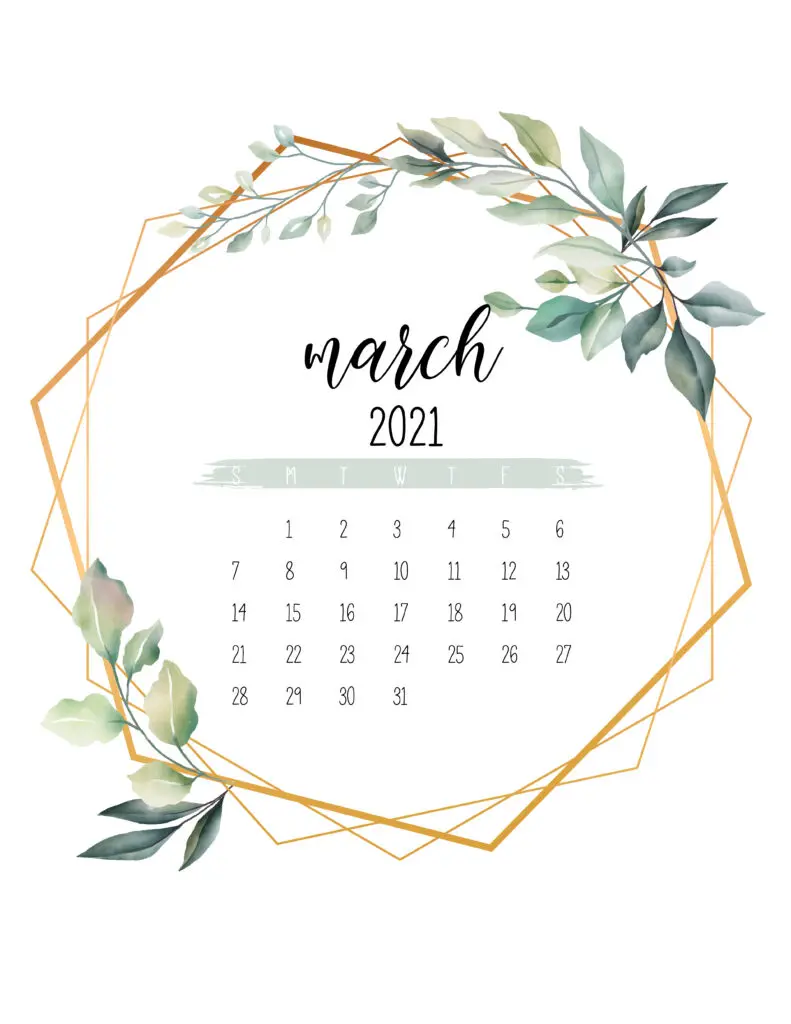 This elegant floral calendar is so delicate and beautiful. It will look amazing in your favorite space.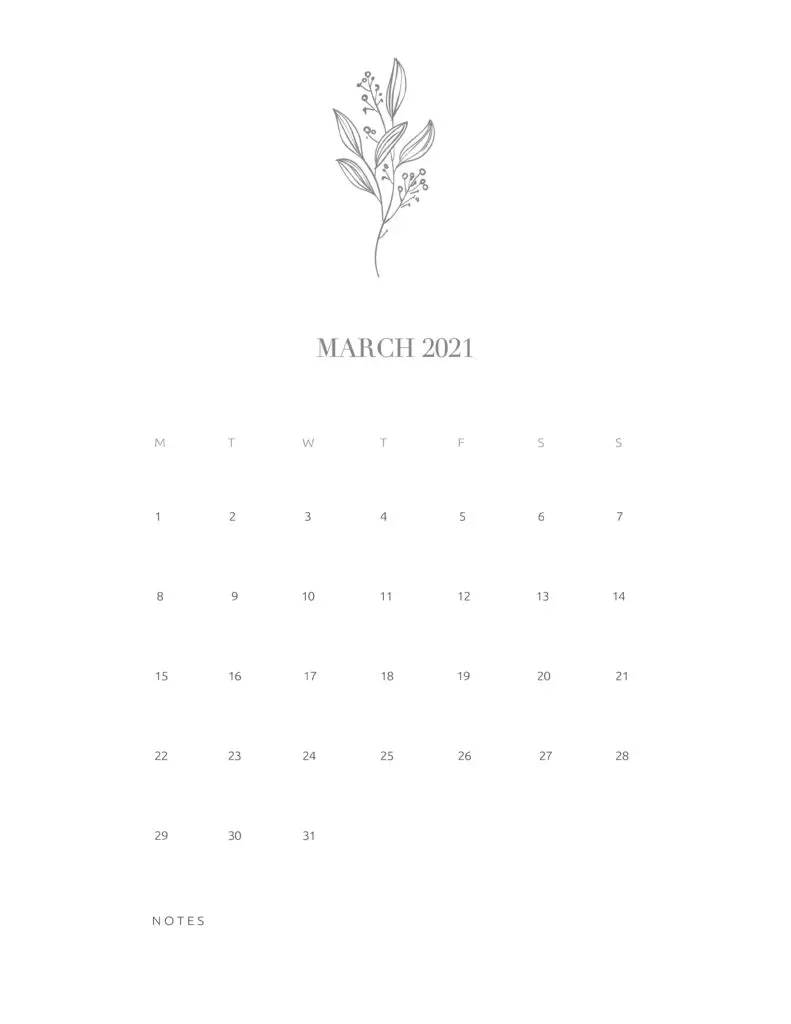 This gorgeous and popular march calendar features a unique bouquet of flowers in a rectangular frame keeping this calendar modern and clean.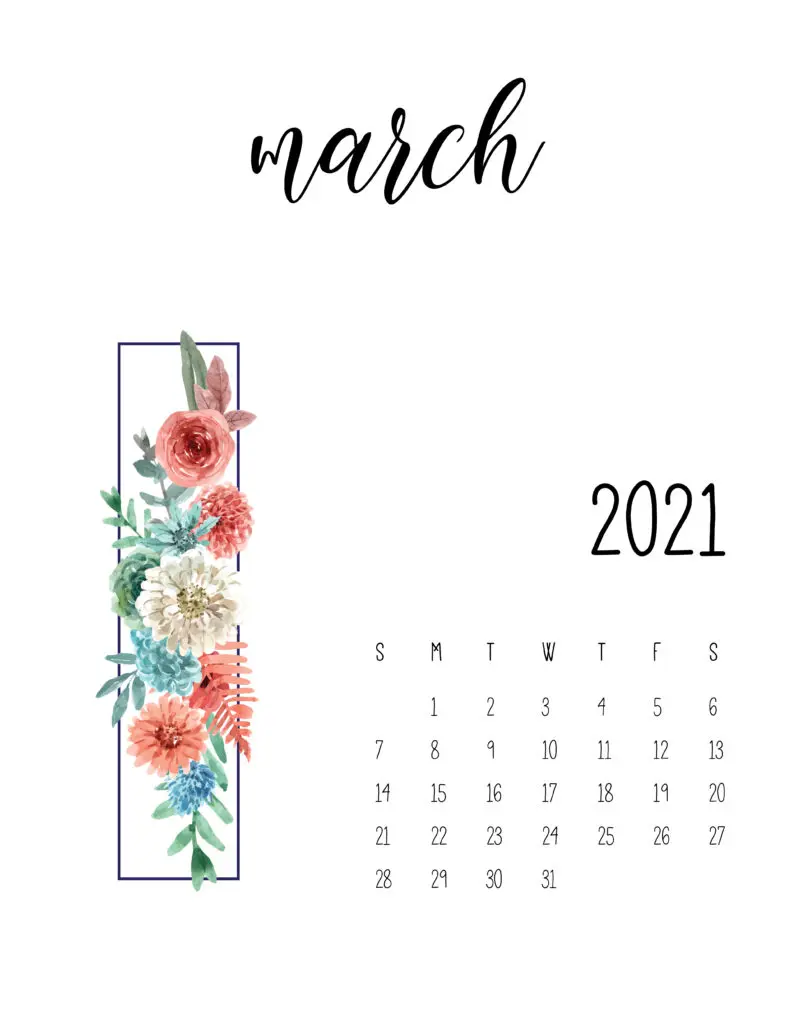 Simply the best free floral and botanical March 2021 Calendars
We hope you have found a few March calendars that you like. Some of our most popular calendars are featured in this list and are all great choices if you're looking for something beautiful and useful.
You can see our full range of March 2021 Calendar templates for a variety of different styles which you can download and print for free.
If you like our designs, remember to sign up to our newsletter, where we keep our readers notified from time to time of our latest and best free printables.
Also, remember to follow us on Pinterest or Instagram and show your support. Better yet, if you use any of our printables then take a picture and tag us in it, we love to see what people do with our designs!