The Kaizen Planner is more than just a planner.
It's a tool to help you organize and improve every aspect of your life, it's designed to encourage you to plan, set your goals, push for improvement, and dream big.
This planner wasn't just created to make your life easier, it was designed to make your life better.
The Kaizen planner takes the Kaizen concept of continuous improvement and applies it to life. It can help transform how you live your life, how you work, and how productive you can be both at work and at improving your relationships, life, and wellbeing.
You'll get all the regular planner pages that you need to plan and organize your life, including:
Daily Planner
Weekly Planner
Monthly Planner
To-Do List
and more.
All enhanced to help you live each day better.
You'll also get:
Improvement Planner
Thoughts & Notes
Kaizen Tracker
Goal Planner
Personal Planning
Home Planning
Project Planner
Checklist
Bill Payment Checklist
Simple Budget Tracker
Savings Tracker
Recipe Planner
Weight Tracker
Sleep Tracker
Mood Tracker
Habit Tracker
Month in Review
All of these are designed in a cute stylish planner, and a classic style planner, in multiple color options, and all are included in the bundle.
This not only helps you plan, organize and get things done, but is the only planner you'll find that helps you get more from your life, strive for continuous improvements and live each day better.
Available in two styles
The Kaizen Planner is available in two styles, Cute & Classic.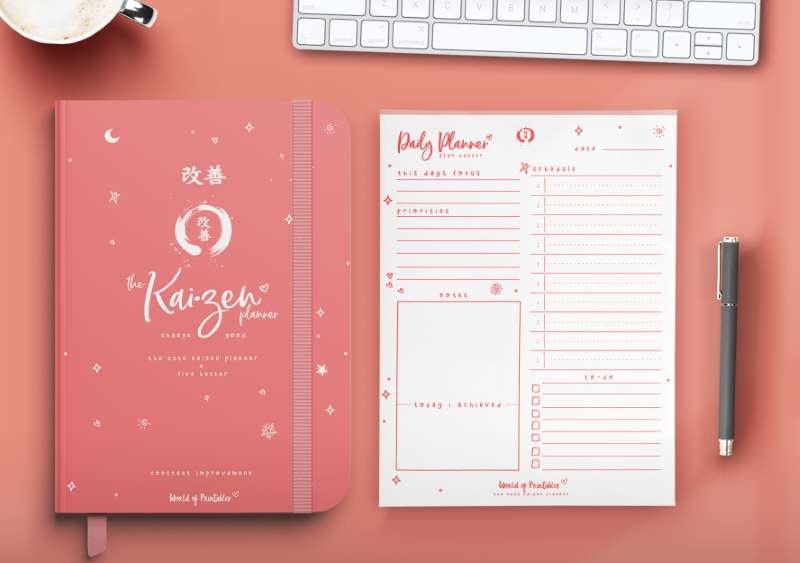 The Cute Kaizen Planner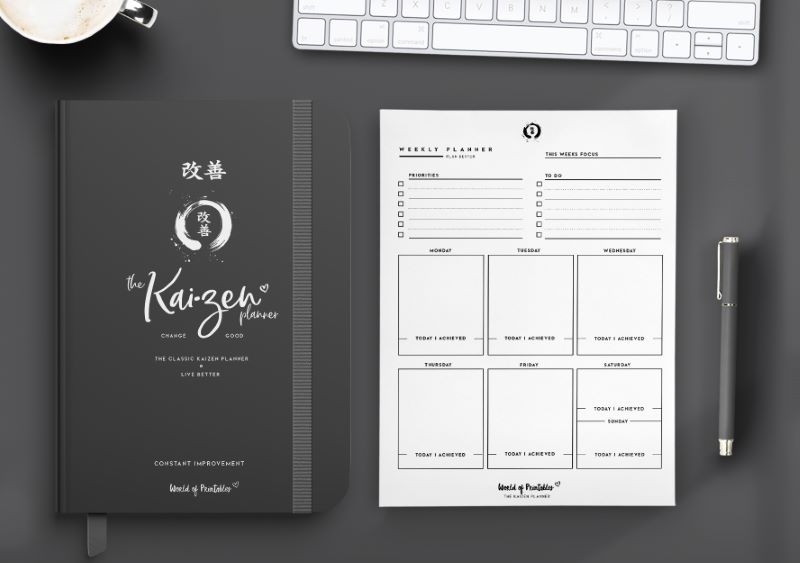 The Classic Kaizen Planner
Both editions come in a range of stylish colors.
All are included with your purchase.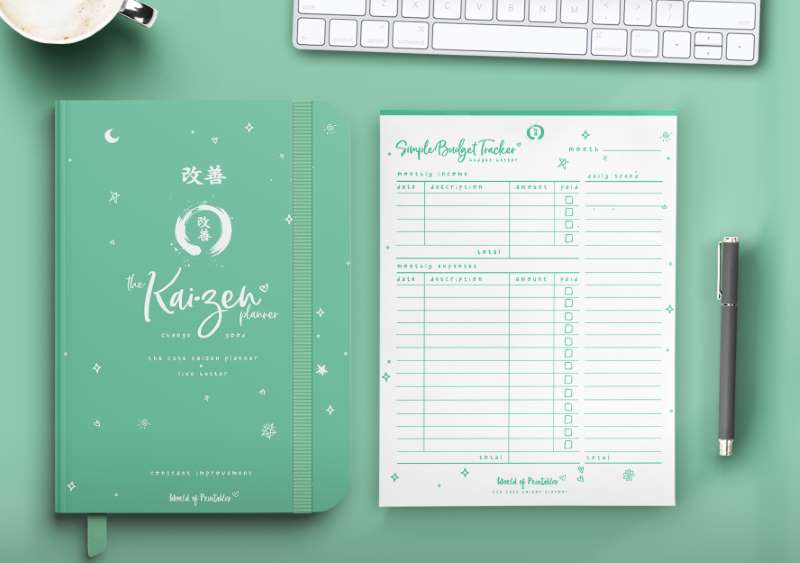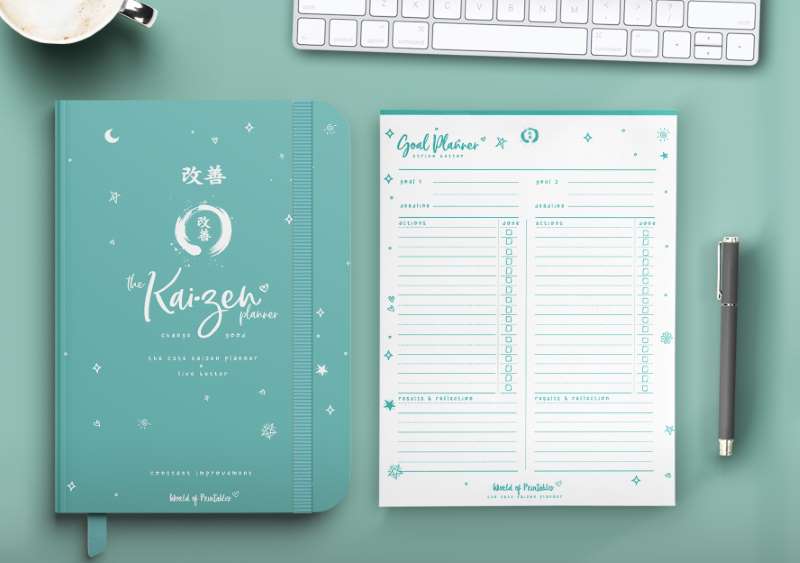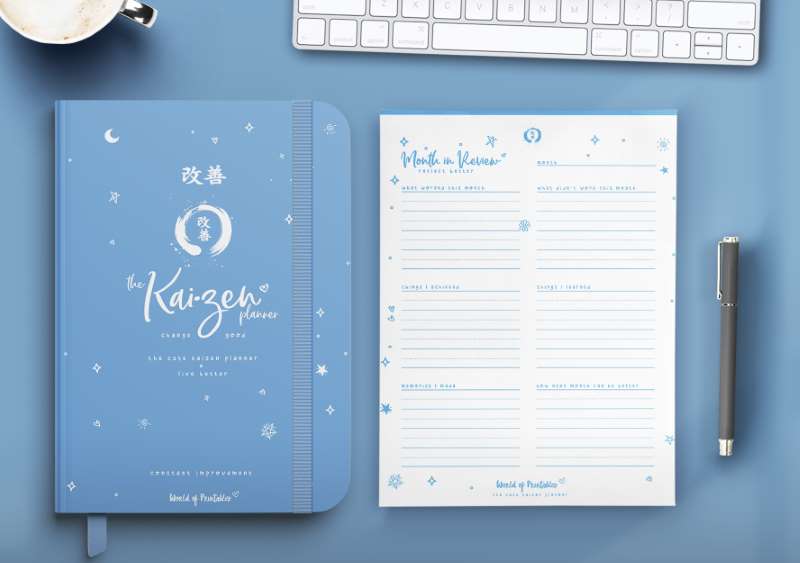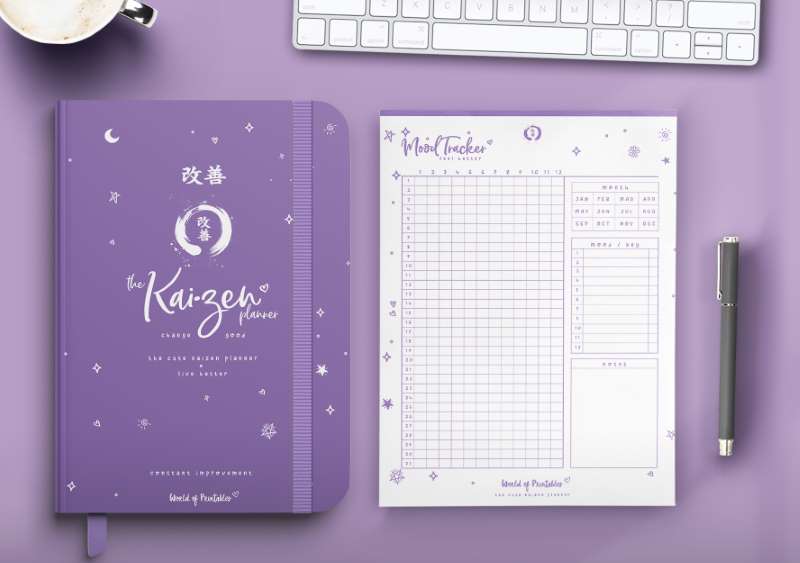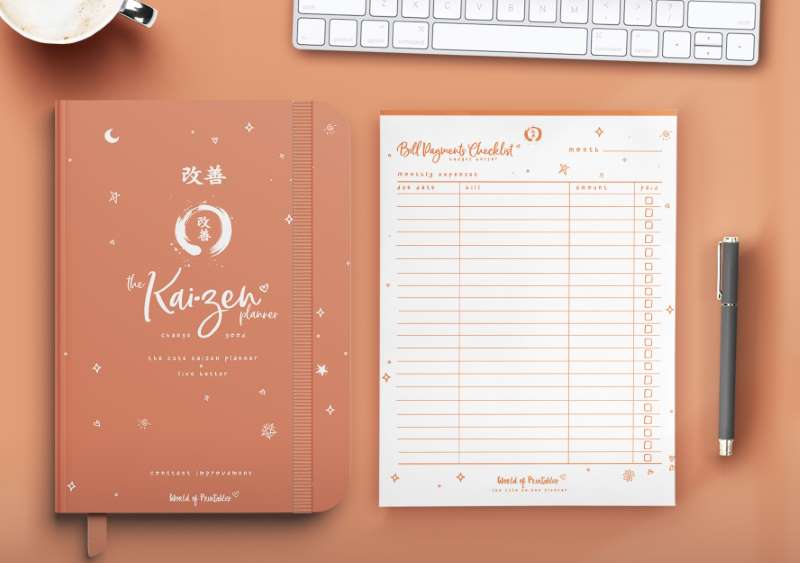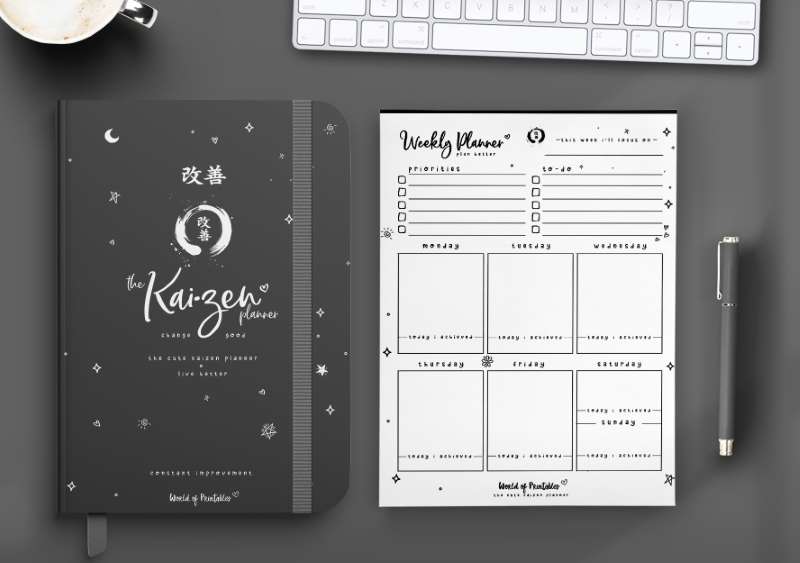 One massive bundle of Kaizen planners
The Kaizen Planner is exclusive to World of Printables.
You'll not find a planner like it that not only helps you plan, organize & schedule, but also helps you to continually improve your life each day you use it.


Bonus #1 Free Access to Love & Pixels Hub
Our Love & Pixels Hub contains all of our premium printable planners and templates.
When ou buy The Kaizen Planner, you'll get free lifetime access to the ever growing, very best printables.
These include our bundles:
Meal Planner collection, Financial Budgeting Planner Collection, Small Business Planner,
Personal Planners, Household & Organization Planner, and much more. 
Bonus #2 Calendars
We also include full year calendars in the same cute and classic styles for 2021 & 2022.
Bonus #3 Free Updates
We'll be constantly improving the Kaizen planner, with more features and updates, including future calendars.
Bonus #4 Kaizen Wallpaper
Continue being inspired by the Kaizen philosophy with free aesthetic Kaizen wallpaper for your phone, desktop and even printable wall sign prints. 
Bonus #5 Formats & Colors
You get the planners in US Letter, and A4 size. It's also available in a range of cute colors, and black too, so you can change things up each month to keep things fresh.
Bonus #6 Classic Edition
Want a more traditional, clean, classic edition? We've got you covered. You'll also get The Kaizen Planner Classic Edition included for a more formal, modern look.
Get started now!
Get The Kaizen Planner collection instantly.
You'll get immediate access to The Kaizen Planner collection.
You'll also get instant lifetime access to our Love & Pixels Hub.