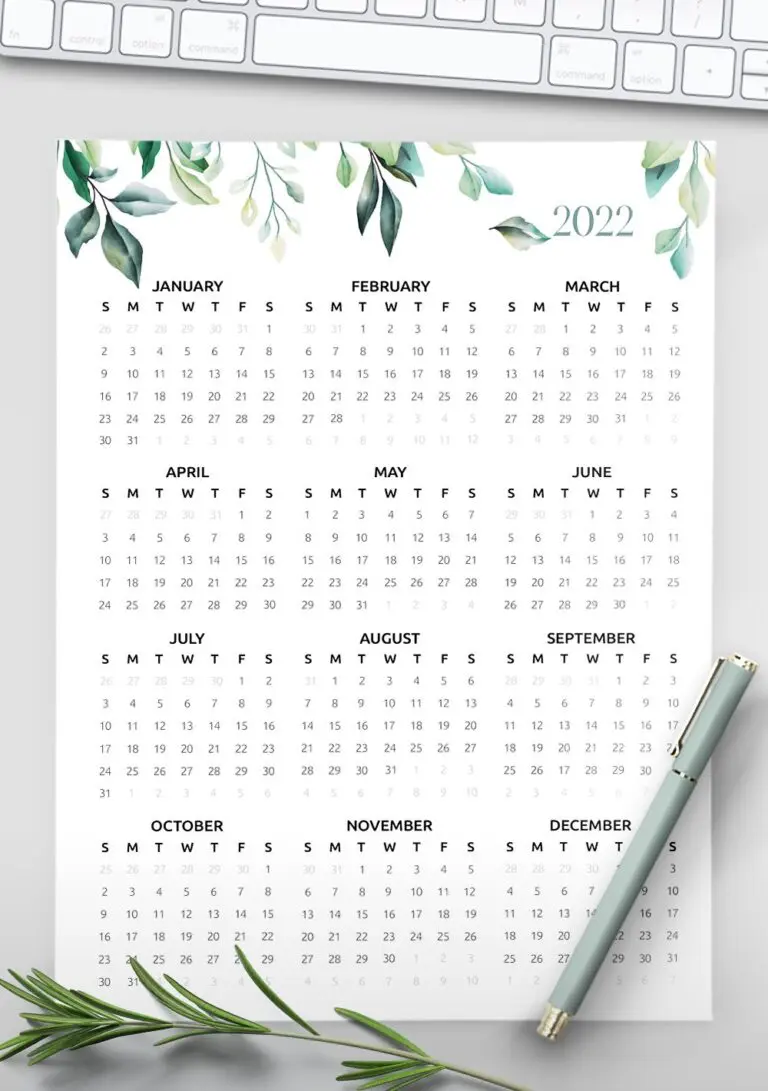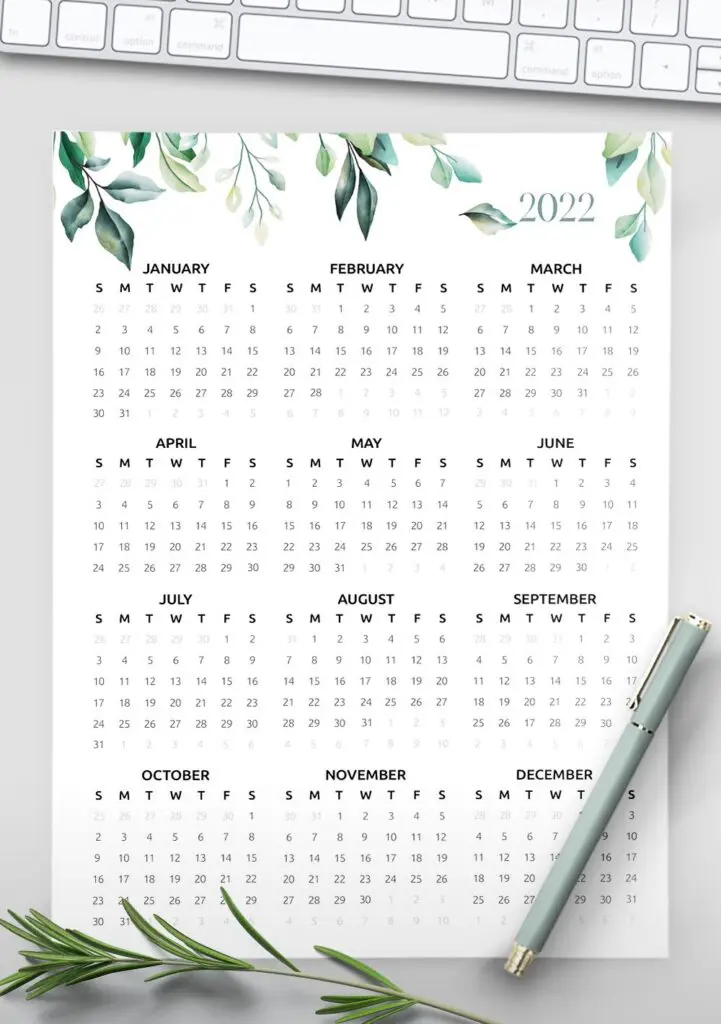 Need a new 2022 calendar for your planner? This calendar combo is perfect for placing in the front of your favorite planner so you can keep an eye on important dates.
It's a perfect reference for when you are using your planner, you can flick to the front of your planner when you need to refer to a date as you organize your life.
The 2022 planner calendar allows you to see the year at a glance so you can plan ahead easily and always be sure you are sticking to the right dates!
There's nothing worse than getting the date wrong when you are creating a schedule or making plans.
If your favorite planner needs updating, this is a great option for you. You can easily keep using your favorite planner as the years go by and keep it current by using our planner calendars.
This calendar is perfect for the year of 2022 calendar and is so easy to use and stylish too!
2021 Calendar Template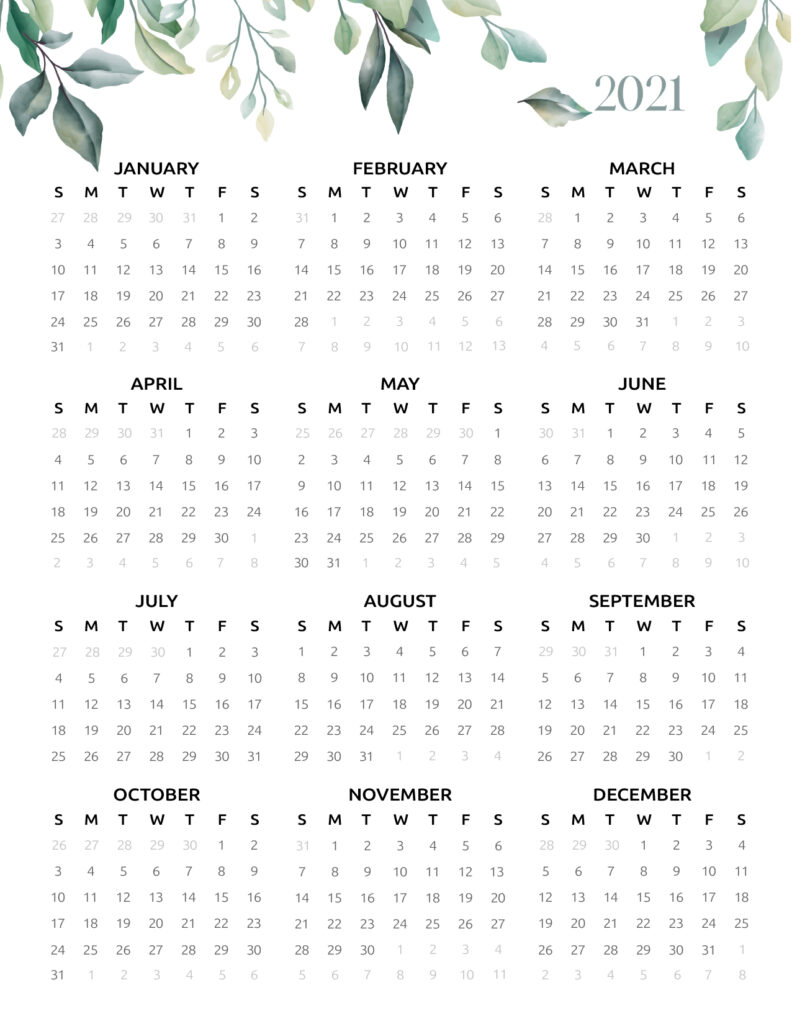 We know everybody has different styles so we've created this calendar combo in four different themes – Botanical, Classic, Cursive, and Soft and you receive all four when you get the calendar template pack below.
Choose the theme that suits your planner best! As you receive four different styles, you could easily use these calendars for any of your other planners too.
You can't go wrong with a calendar and having one at the front of your planner will seriously save you time.
No more loading the calendar up on your phone or computer, just flick to the front of your planner! Easy, simple, and useful!
Get the best printable calendar templates at World of Printables
If you think this 2022 calendar would be a perfect fit for your planner then you can get it here!
Also, check out our other printable calendar templates – we have hundreds of popular styles available.
2022 Calendar Template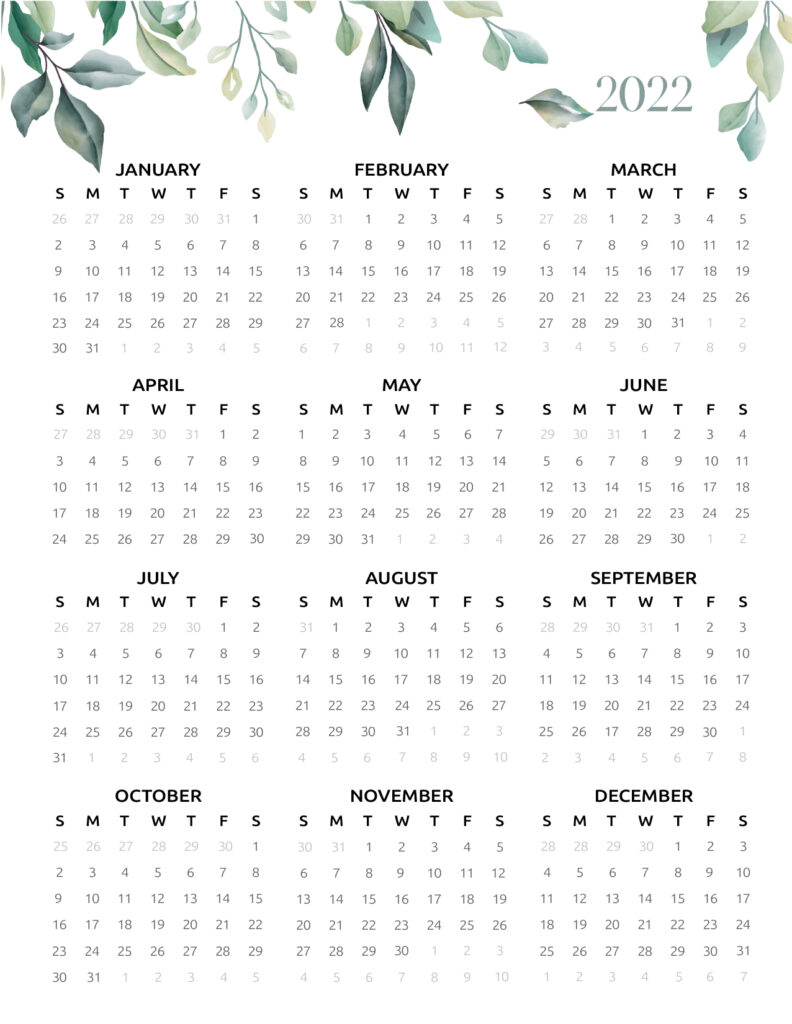 How to make printables look awesome
INSTRUCTIONS
Get the 2022 calendar template. If you are looking for more awesome free templates then check out our huge range of printable templates which covers everything from personal planner pages to business templates.
Print it! – Our printable templates look amazing when printed on this bright paper.
These printable templates are designed as 8.5 x 11 pages. TIP: If you want to print using different size paper then insert this printable into Canva, set your dimensions to any size you want, then save and print, easy! Full steps in this guide.
Get the free 2022 planner calendar template
To get the printable 2022 calendar planner pages for free, open the template image above and save them to your computer.
Alternatively, for the highest-quality version which comes in four different themes, use the button below to visit our product page. Use the coupon code displayed to get it for free.
Remember to look through the rest of our printable templates, we've got printables for every aspect of your life!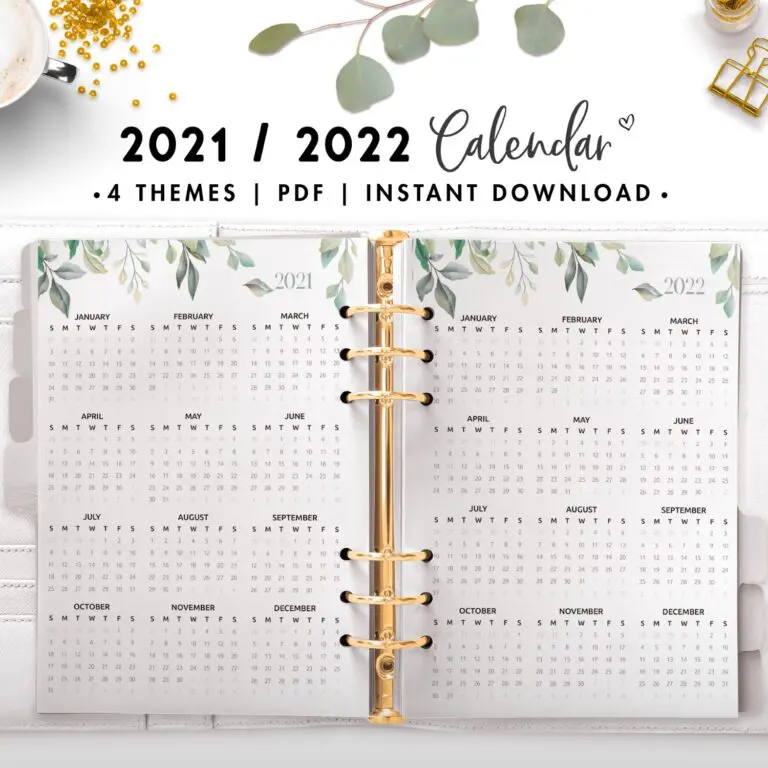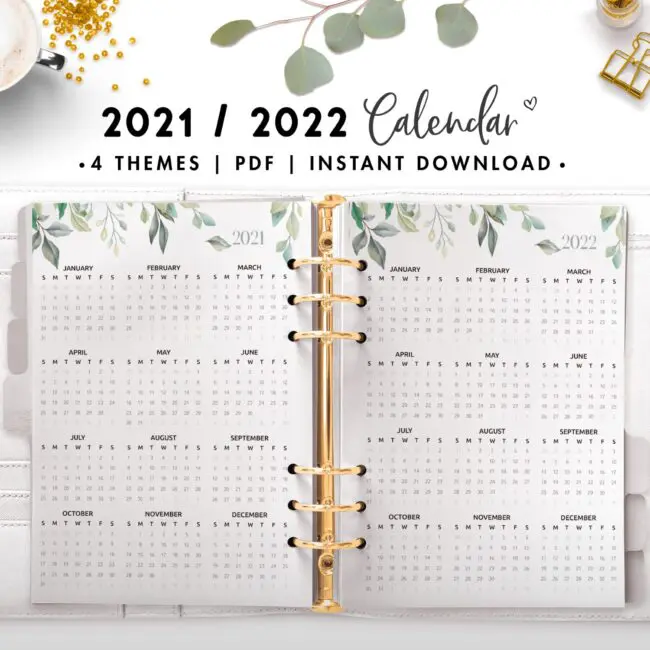 More Free Printable Calendars from World of Printables
Some of our recent printable calendars. These will help you plan and organize your month ahead.
Browse all of our stylish free printable calendars
---
Find 100's more stylish free planner templates that you'll love
Some of our recent planner templates. Find many more free Printable Planner Templates that will help you get on top of your life with ease. You'll love them.
See all of our free planner templates.
We have 100's of stylish planners that you'll love and they're all free.
---
If you liked this post and the Free 2022 calendar planner template, go ahead and hit the Pin button below, as it really does help us in so many different ways and is a great way to save for later.
Follow World of Printables on Pinterest for more