About the September calendar templates
Our free printable September 2022 Calendars are a great way of keeping organized this fall.
See this huge collection of calendars that are all free to use. Choose your favorite and print as many as you need.
You can use our free printable September 2022 Calendar templates for your home, office, desk, or planner and they are free to use for personal use.
Once you get your free printable September 2022 calendar, you can save it and print it as often as needed. You can use it for many different things such as a calendar, a schedule, or a tracker.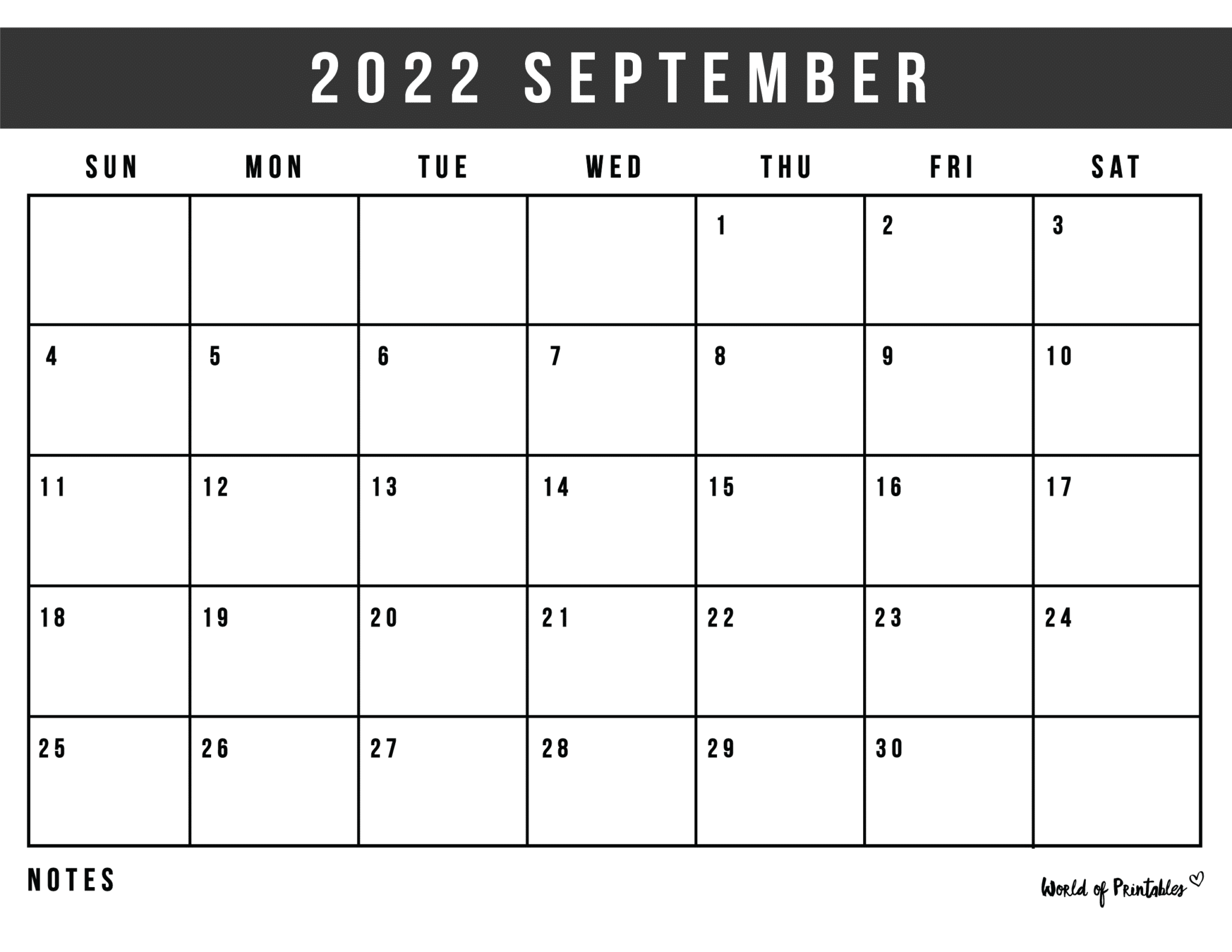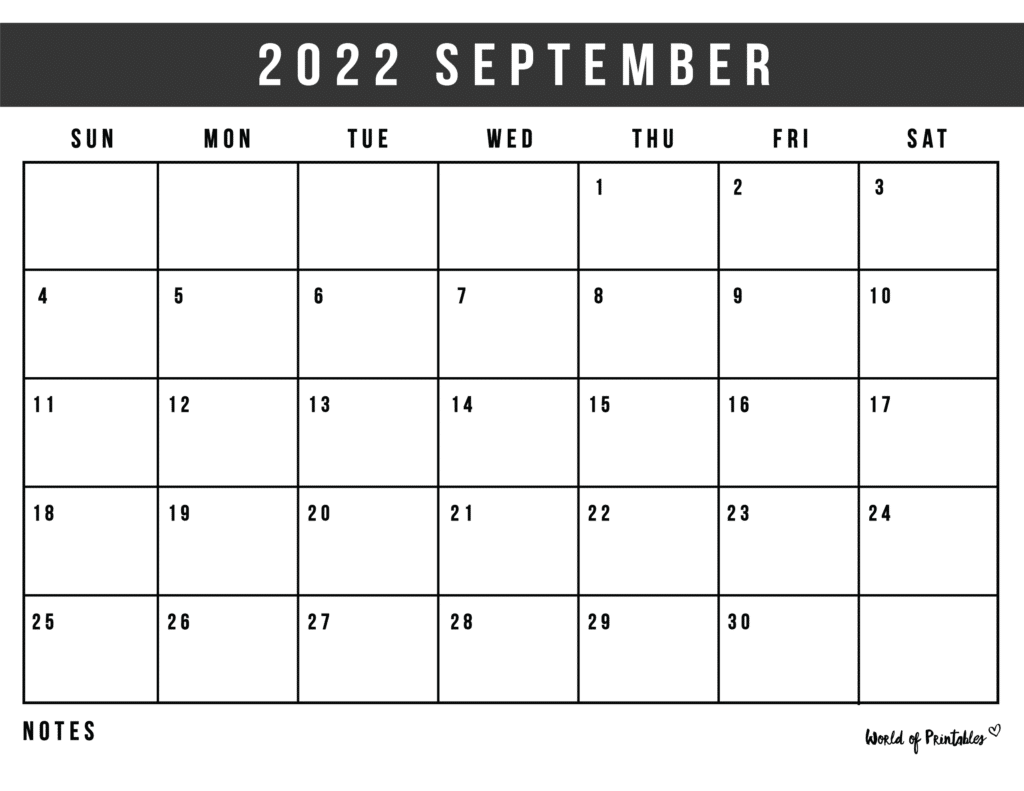 Print the September 2022 calendar and use it to write your appointments, holidays and events. You can also add notes for important dates in September, such as birthdays, wedding anniversaries, holidays, etc.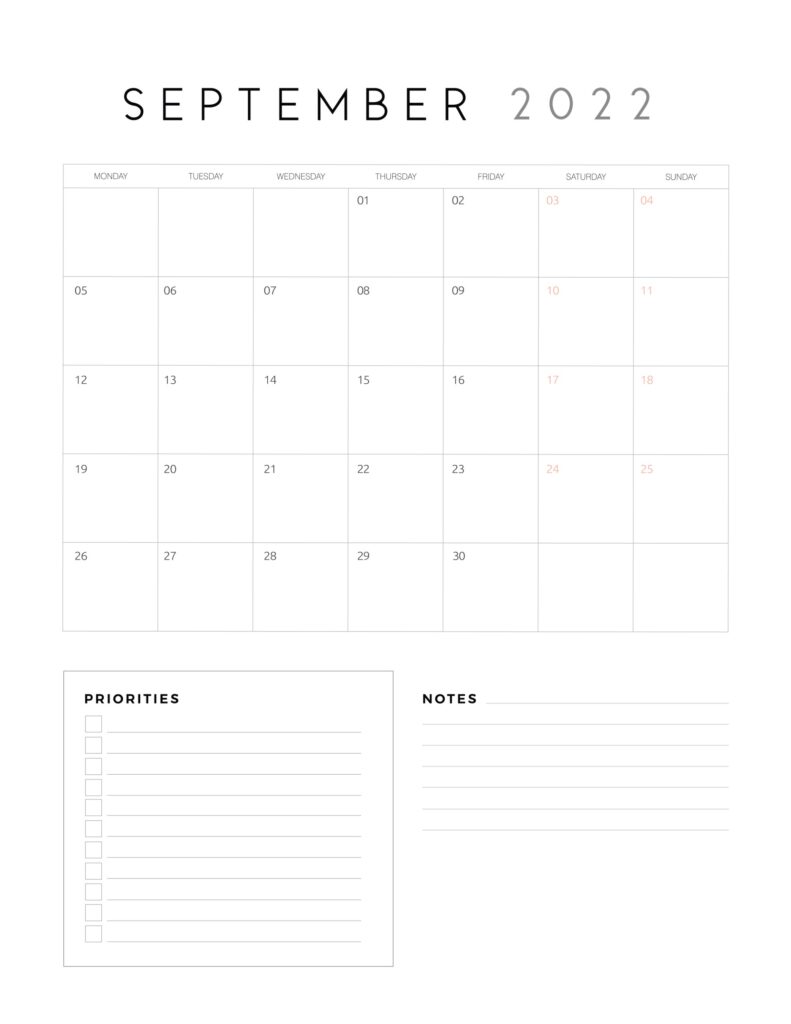 There are many calendars that vary in style. Simple design that serves its purpose to more elegant styles that look aesthetic.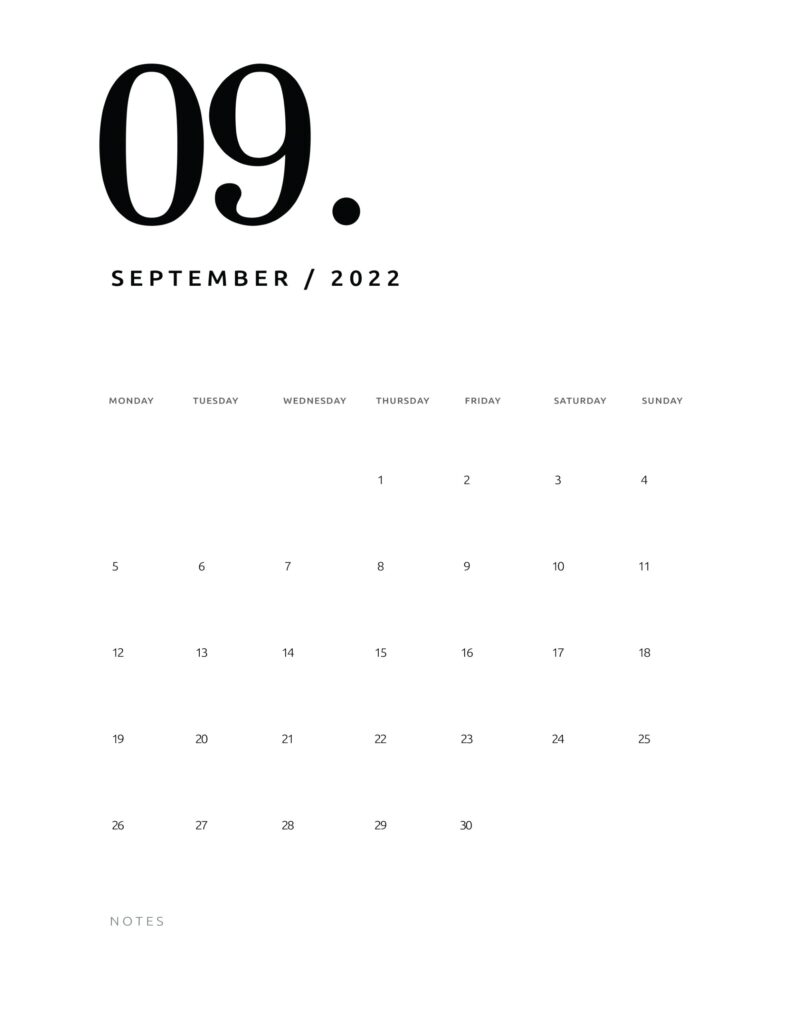 As you look through our website you will see that we have so many amazing calendars for every month of the year covering a range of beautiful styles from floral and botanical to minimalist.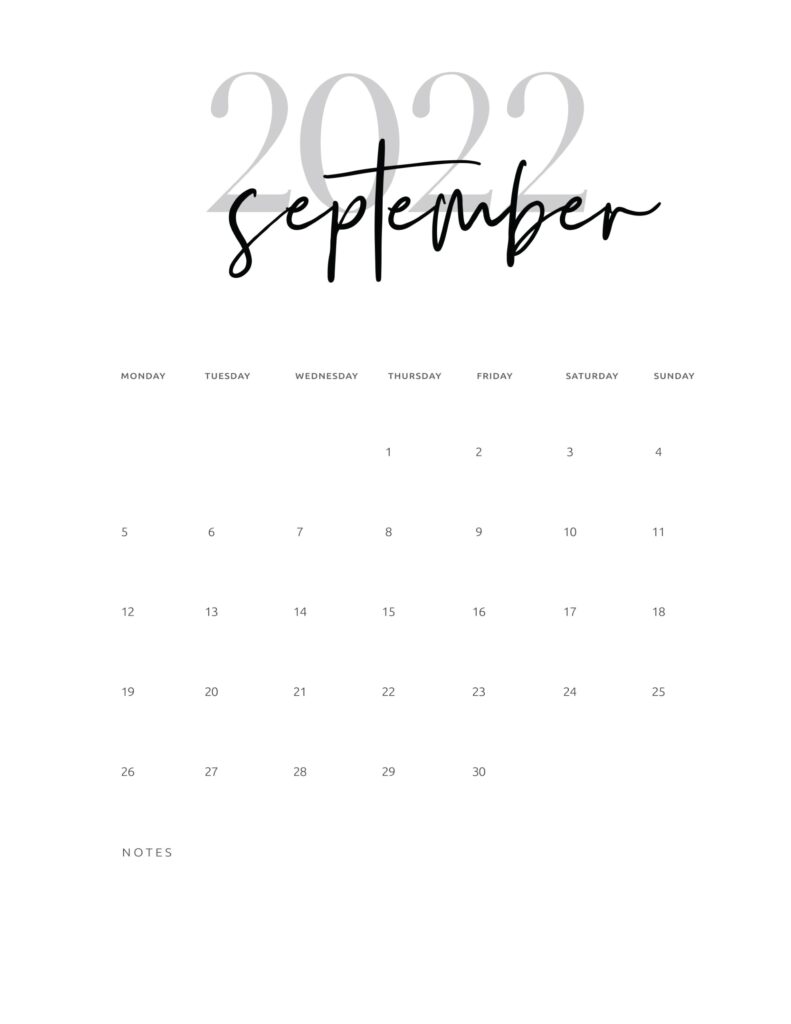 All of our calendars are ready to print in US Letter size (8.5 x 11") or A4 size paper, but they can be easily resized to fit your needs. You can learn how to easily resize images used by any of our calendars.
Also, if you use a pdf version of our calendars, you will need Adobe reader or equivalent to print.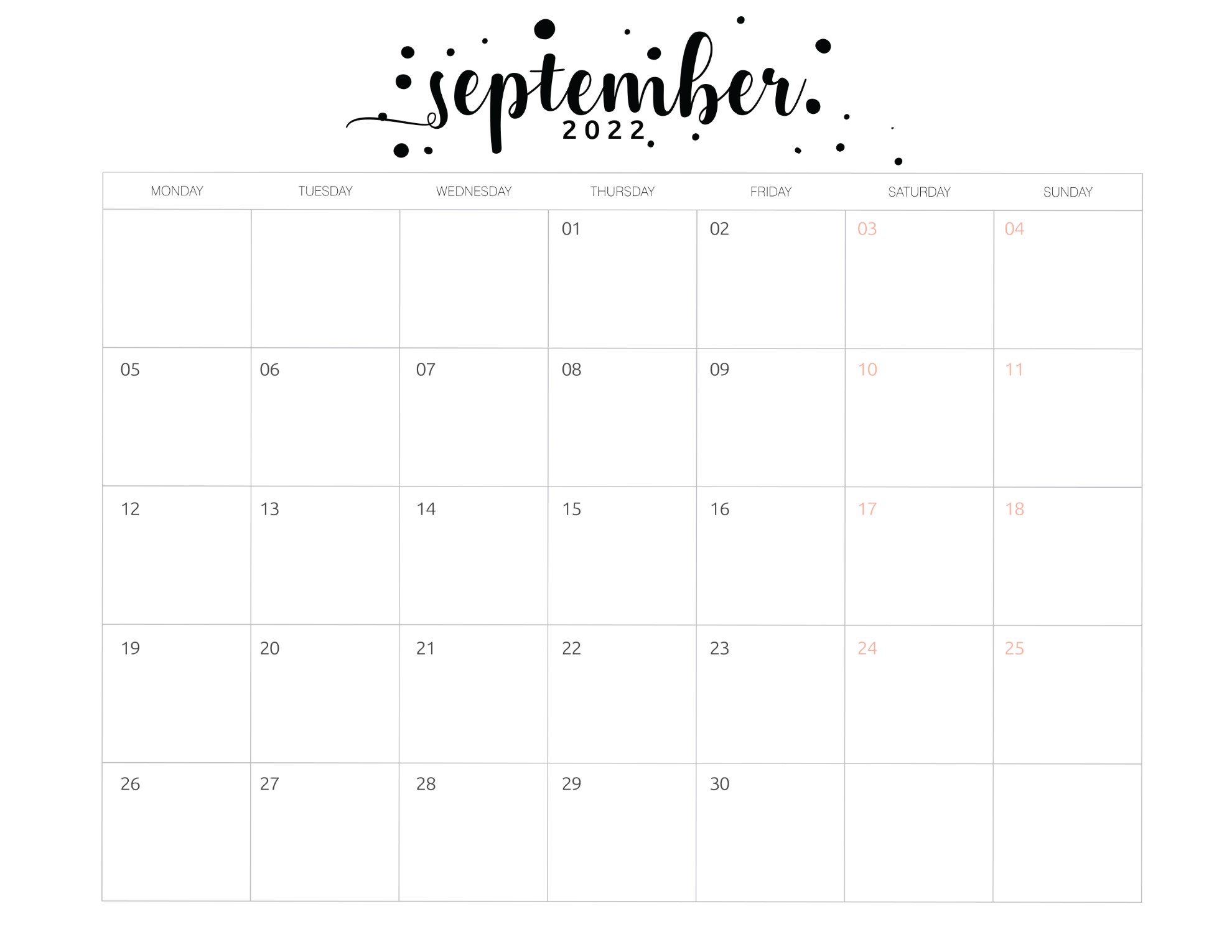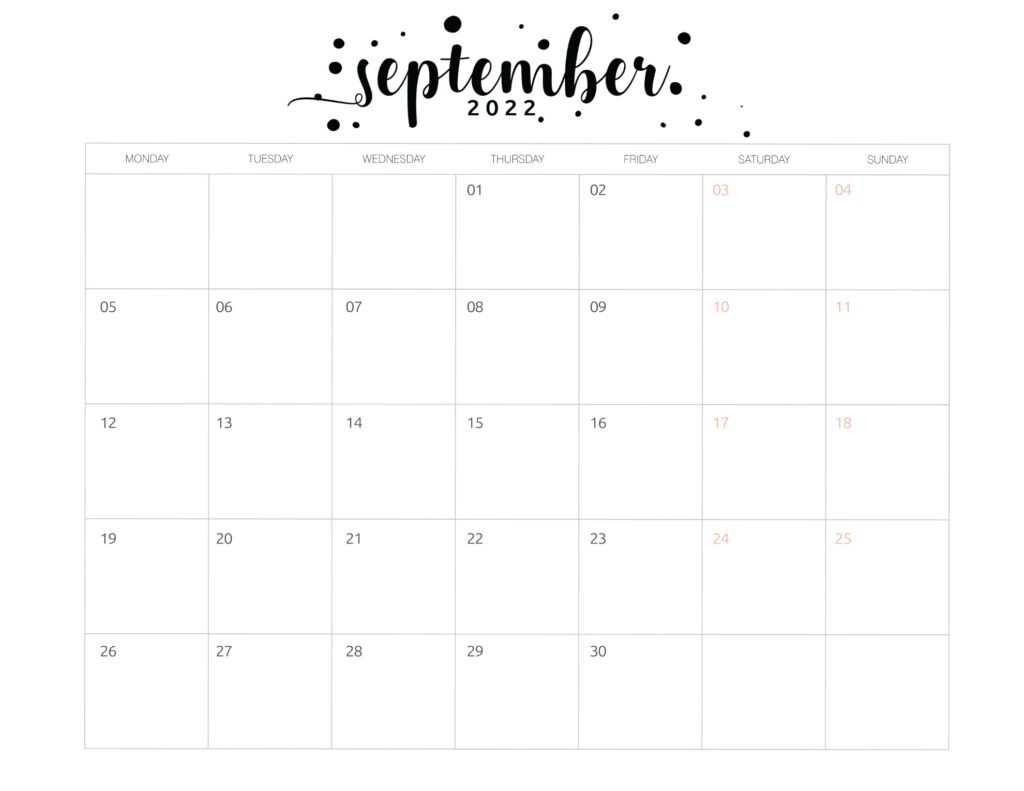 If you are looking for a calendar for 2021 then see our huge range of free printable 2021 calendar templates.
You can also get our free printable blank calendar templates if you want something quick and easy that you can print at any time with minimal fuss.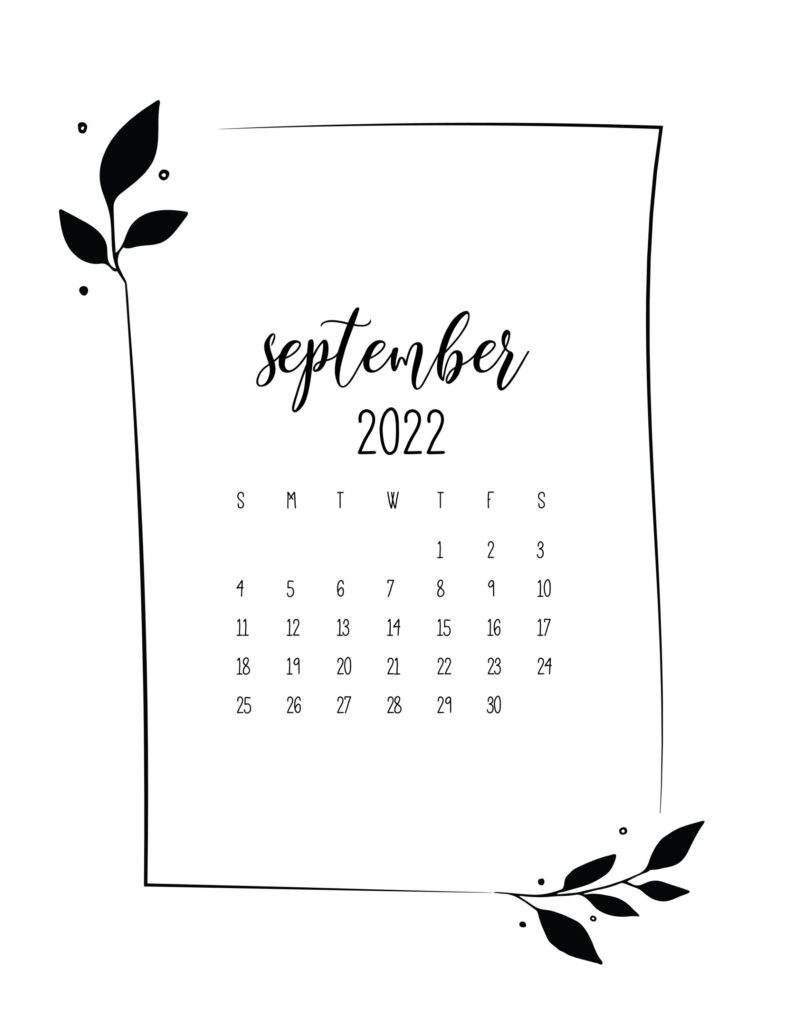 You can also get our free printable 2021 Calendar with holidays templates.
If you want a full year one page 2021 printable calendar then we also have a selection of them available.
What is the September month meaning?
September actually comes from the Latin root – Septem (seven). As the original Roman calendar was only 10 months long, September was originally the 7th month of the year.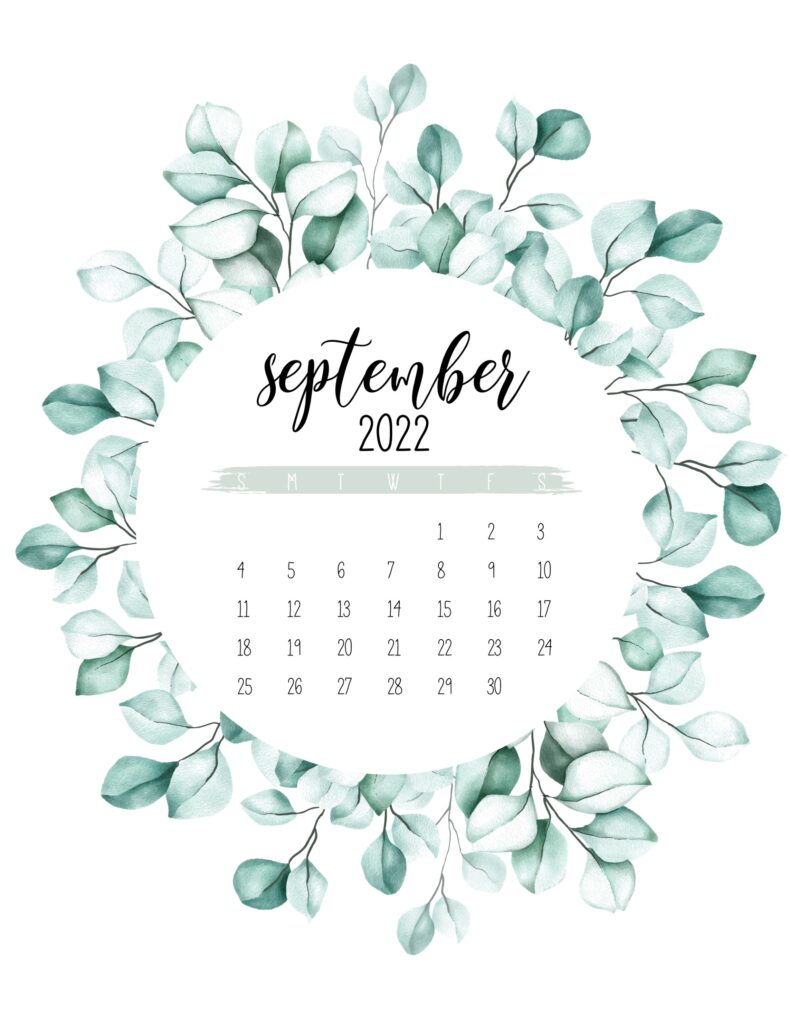 What is the September birthstone?
The birthstone for September is Sapphire. The Sapphire can be found in many colors but is most commonly found in a stunning blue.
What is the September zodiac sign?
There are two zodiac signs for people whose birthday falls in September. Depending on the date you were born you will be either a Virgo (Virgin) or a Libra (Balance). A Virgo's birthday falls between August 23rd to September 22nd and a Libra's birthday falls between September 23rd to October 22nd.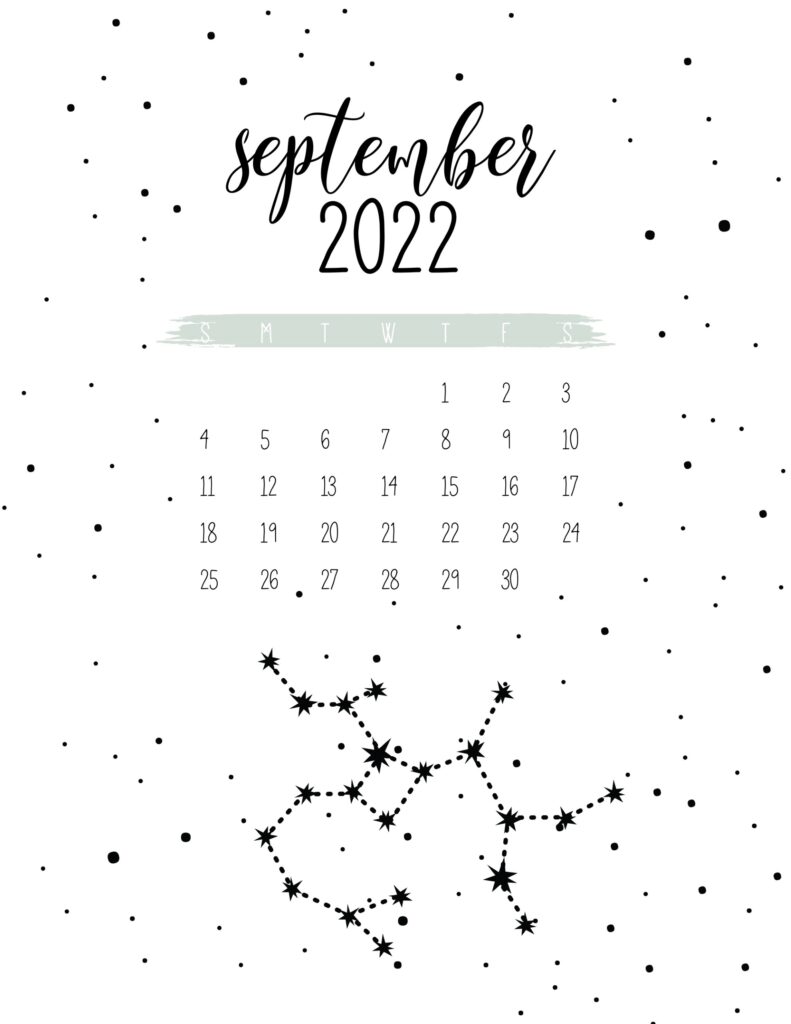 How many days are in September?
There are 30 days in September.
What day does September start on in 2021, 2022, 2023, 2024?
Want to know what day September starts this year? Below you will find the September start days for the next three years:
2021 – Wednesday September 1st
2022 – Thursday September 1st
2023 – Friday September 1st
2024 – Sunday September 1st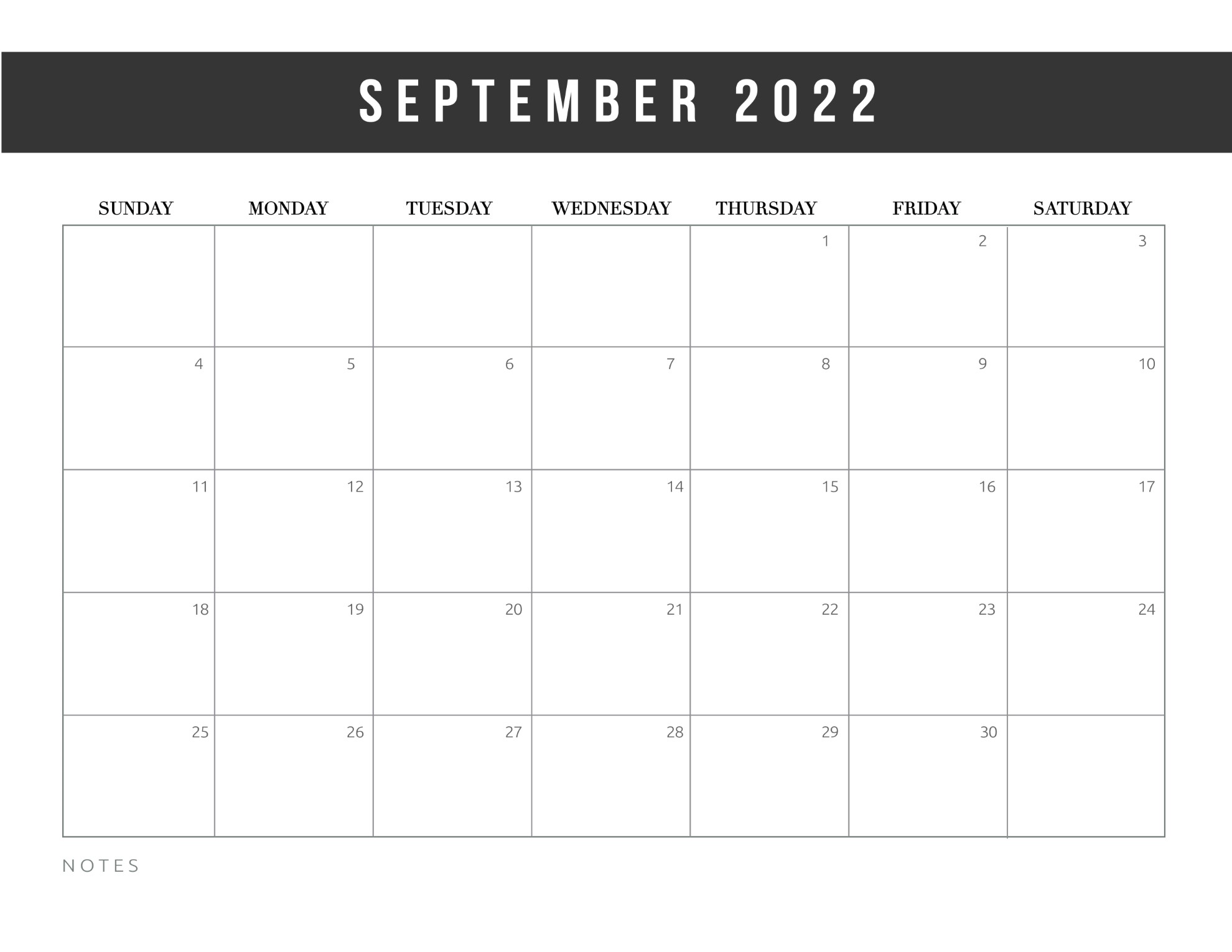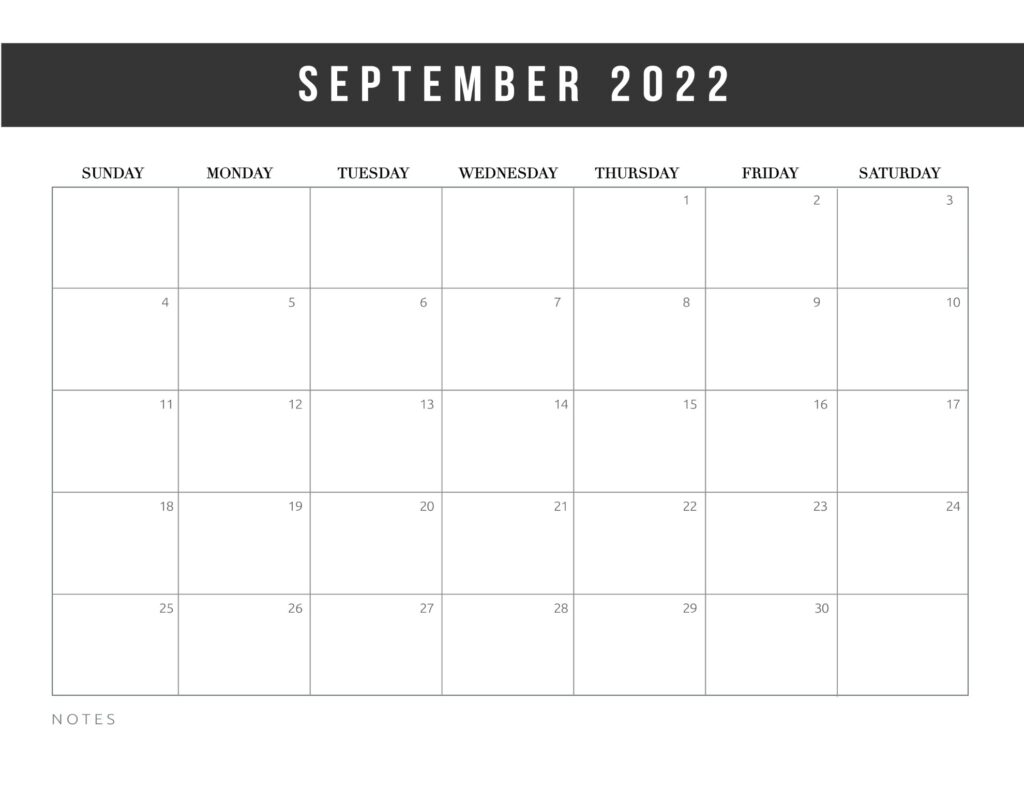 What are the September holidays?
Let's take a look at some of the amazing September holidays you can look forward to celebrating!
These holidays are listed as Federal Holidays:
September 5th – Labor Day
Labor Day is observed on the first Monday in September and is often celebrated with parades and barbeques.
Looking for some weird and wonderful holidays to celebrate this September? Here are some fun options to check out!
What is celebrated in September on the following dates:
September 1 – American Chess Day
September 2 – VJ Day
September 3 – College Colors Day
September 4 – National Wildlife Day
September 5 – International Day of Charity
September 6 – National Read a Book Day
September 7 – International Day of Clean Air
September 8 – International Literacy Day
September 9 – International Sudoku Day
September 10 – World Suicide Prevention Day
September 11 – Patriot Day
September 12 – National Day of Encouragement
September 13 – Roald Dahl Day
September 14 – National Cream Filled Donut Day
September 15 – International Day of Democracy
September 16 – National Guacamole Day
September 17 – Constitution Day
September 18 – National HIV/AIDS and Aging Awareness Day
September 19 – Talk Like a Pirate Day
September 20 – National Pepperoni Pizza Day
September 21 – International Day of Peace
September 22 – National Singles Day
September 23 – Redhead Appreciation Day
September 24 – Heritage Day
September 25 – National Cooking Day
September 26 – National Family Day
September 27 – World Tourism Day
September 28 – National Neighbor Day
September 29 – National Starbucks Day
September 30 – National Love People Day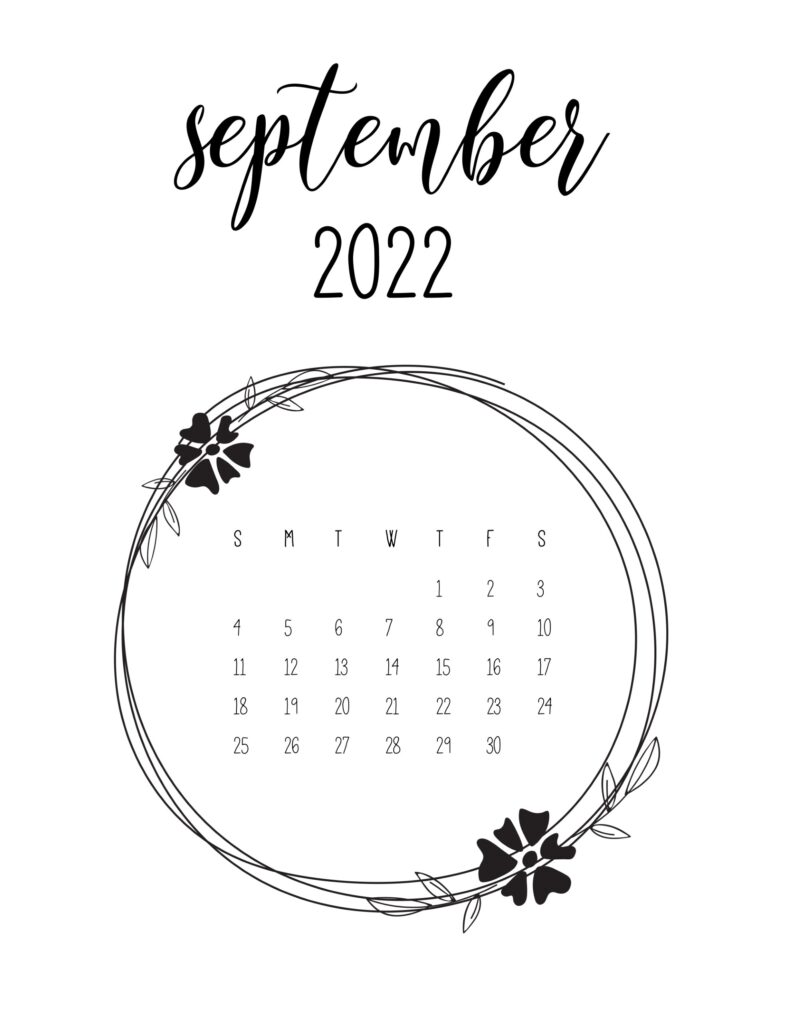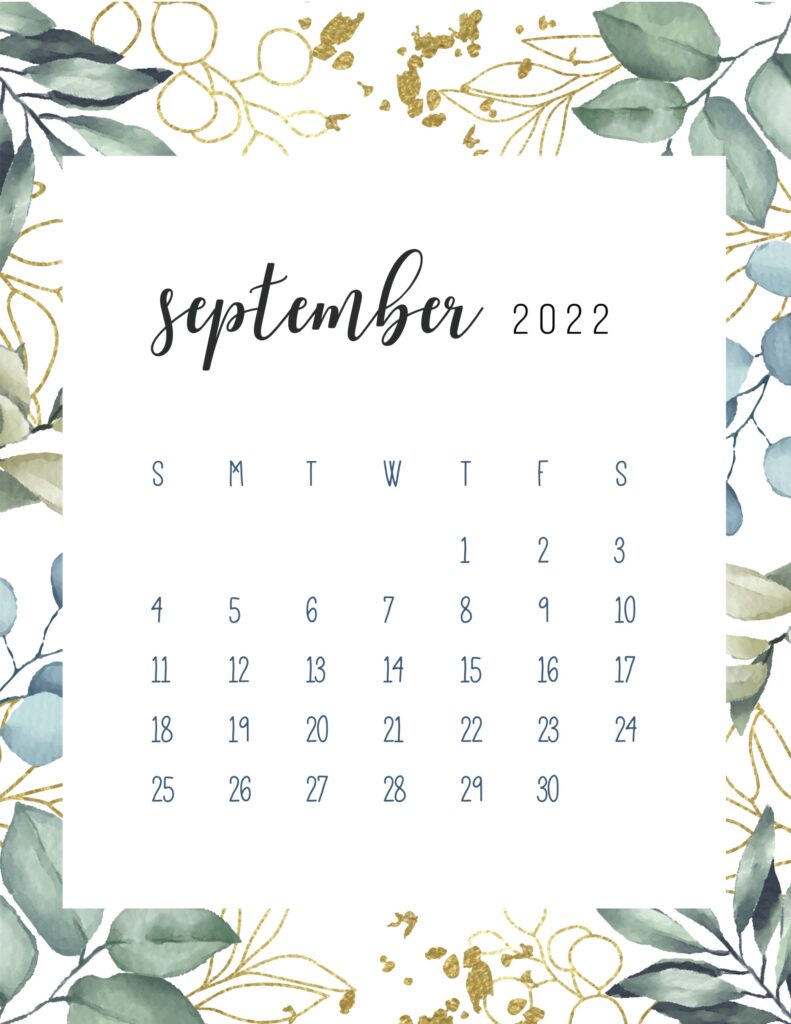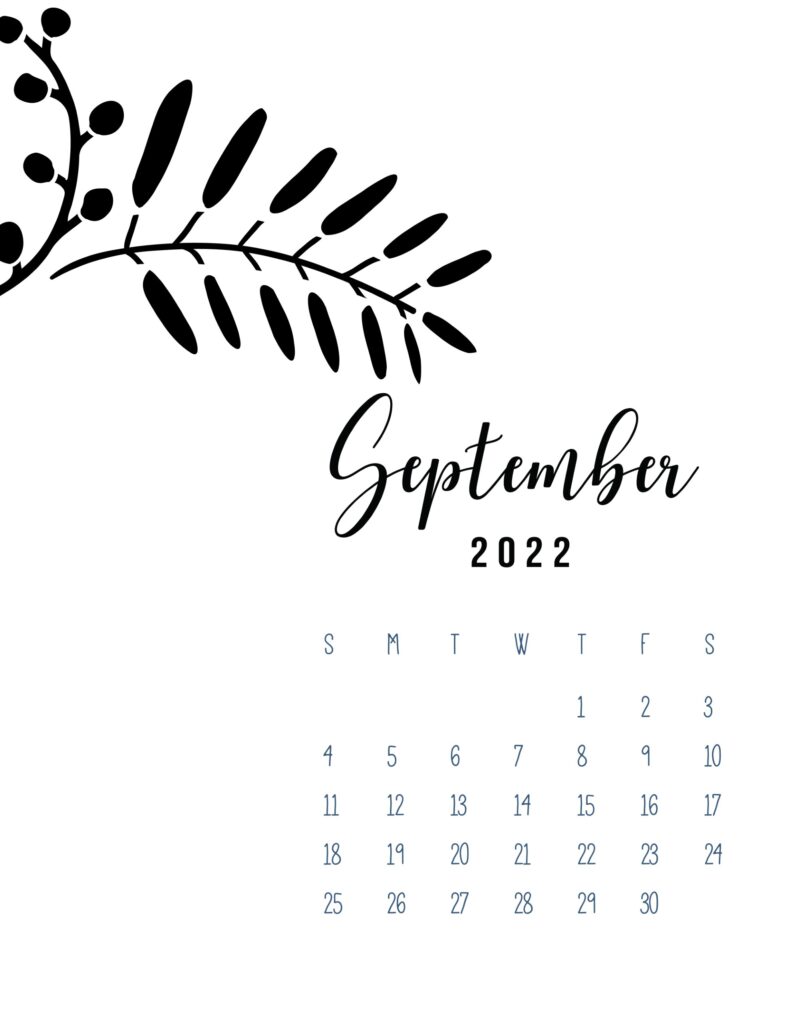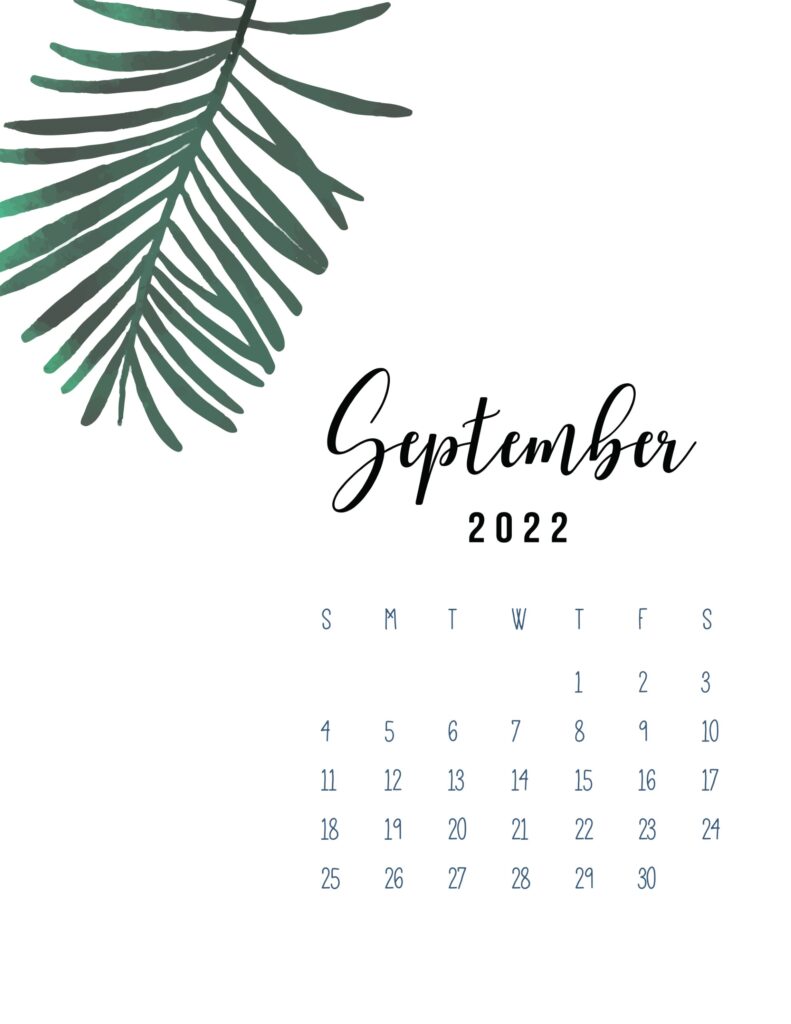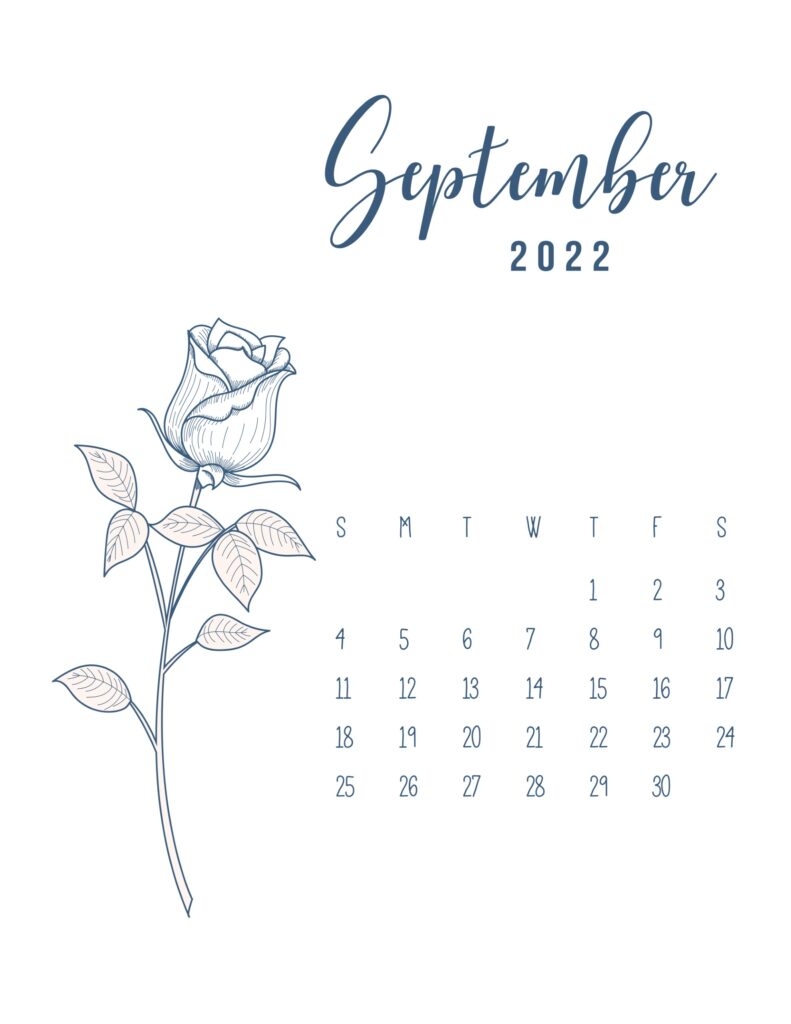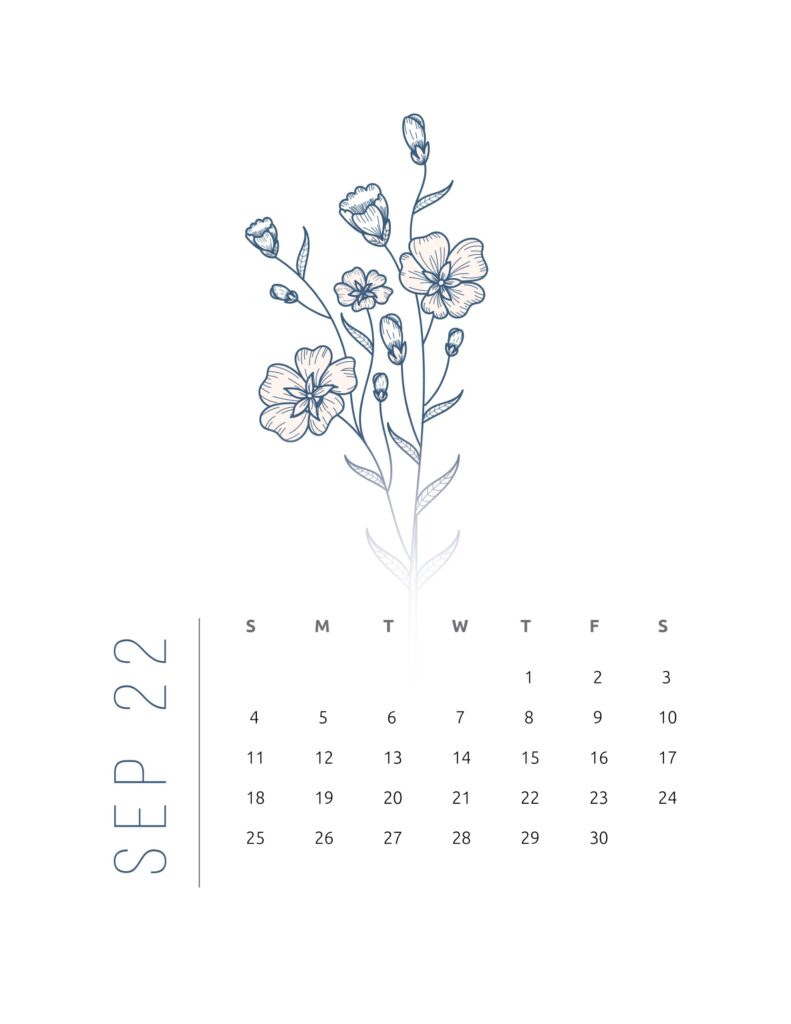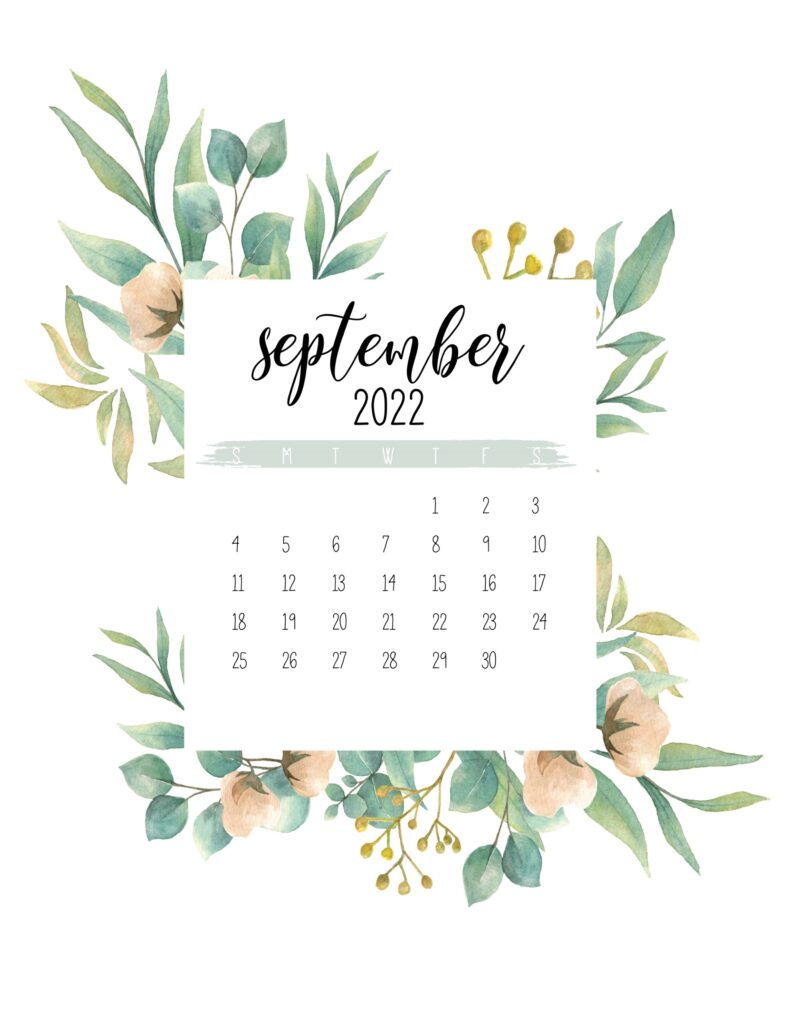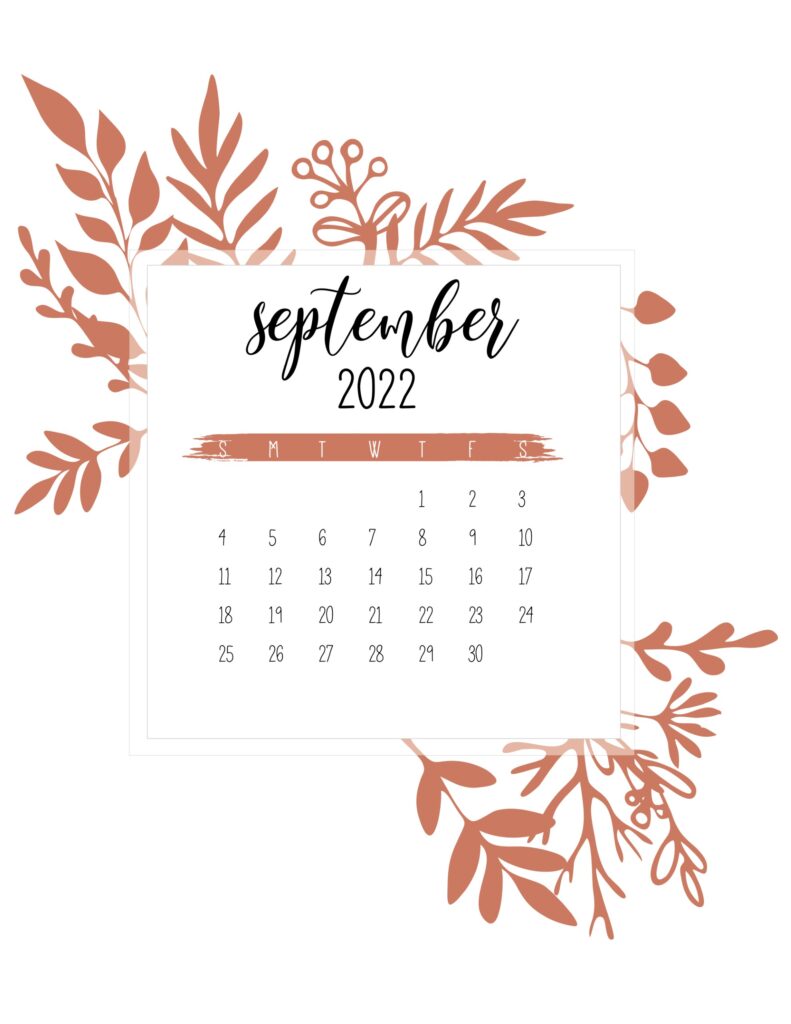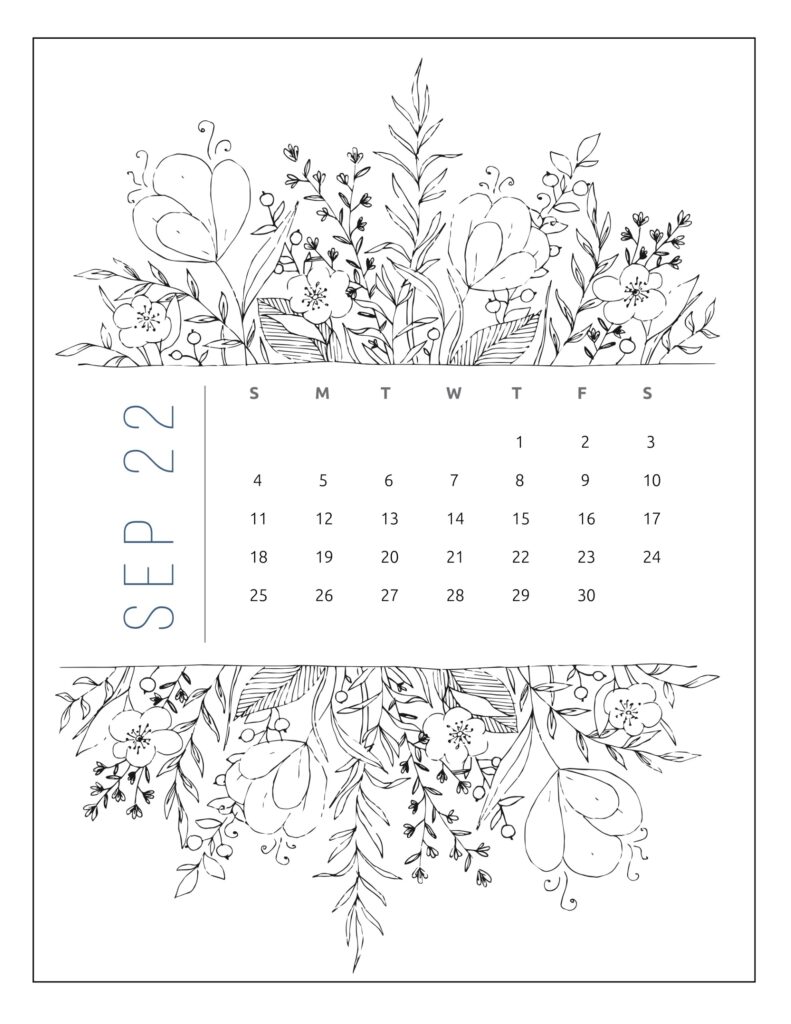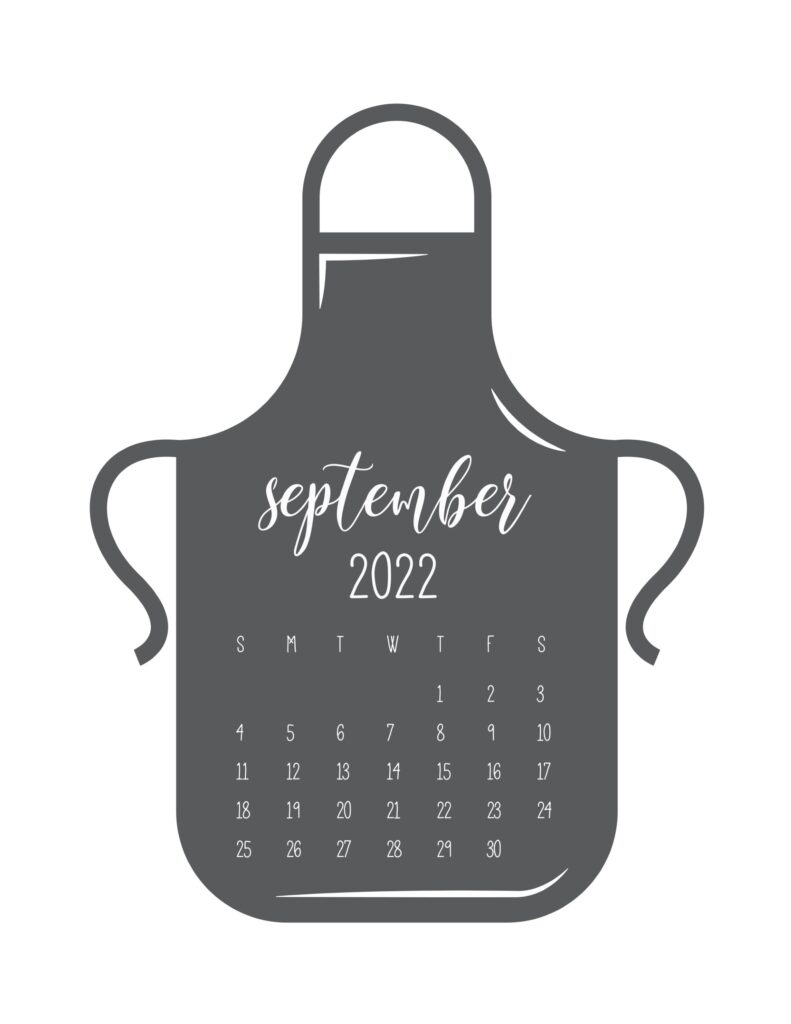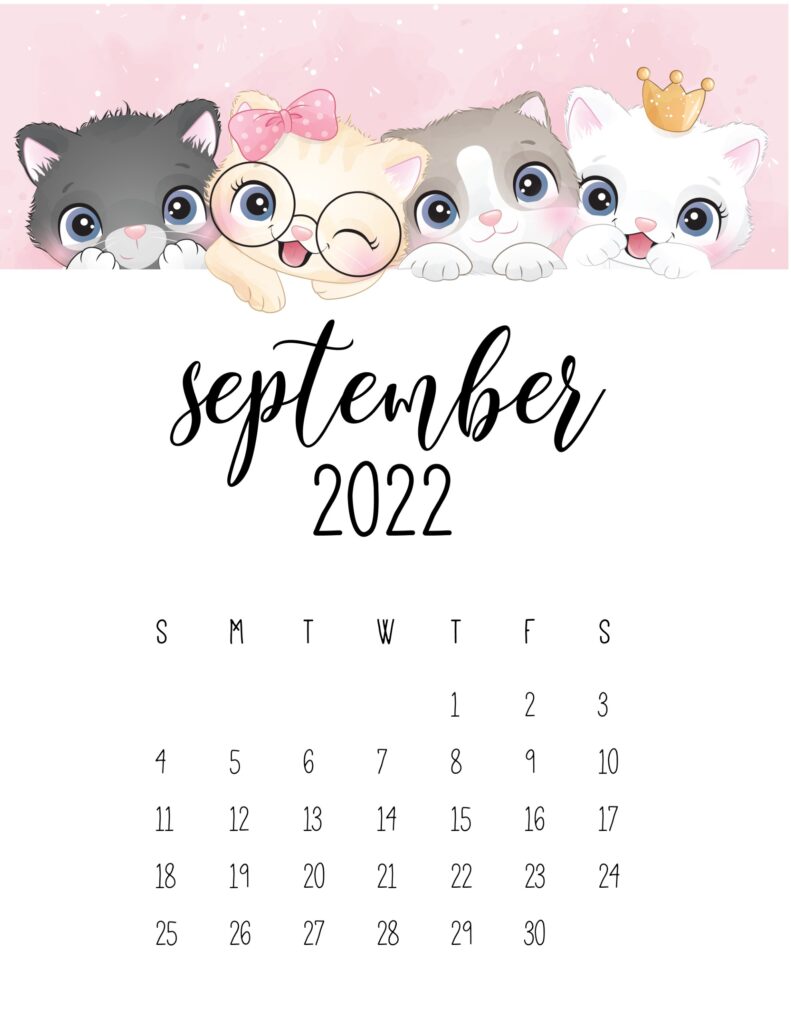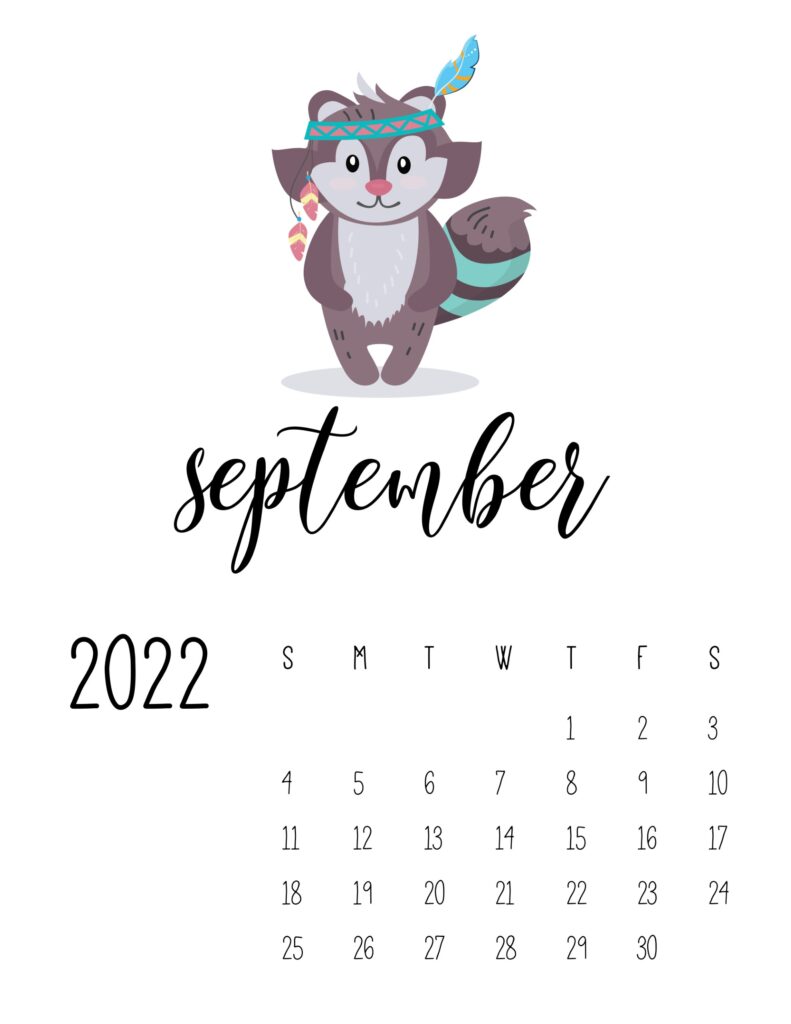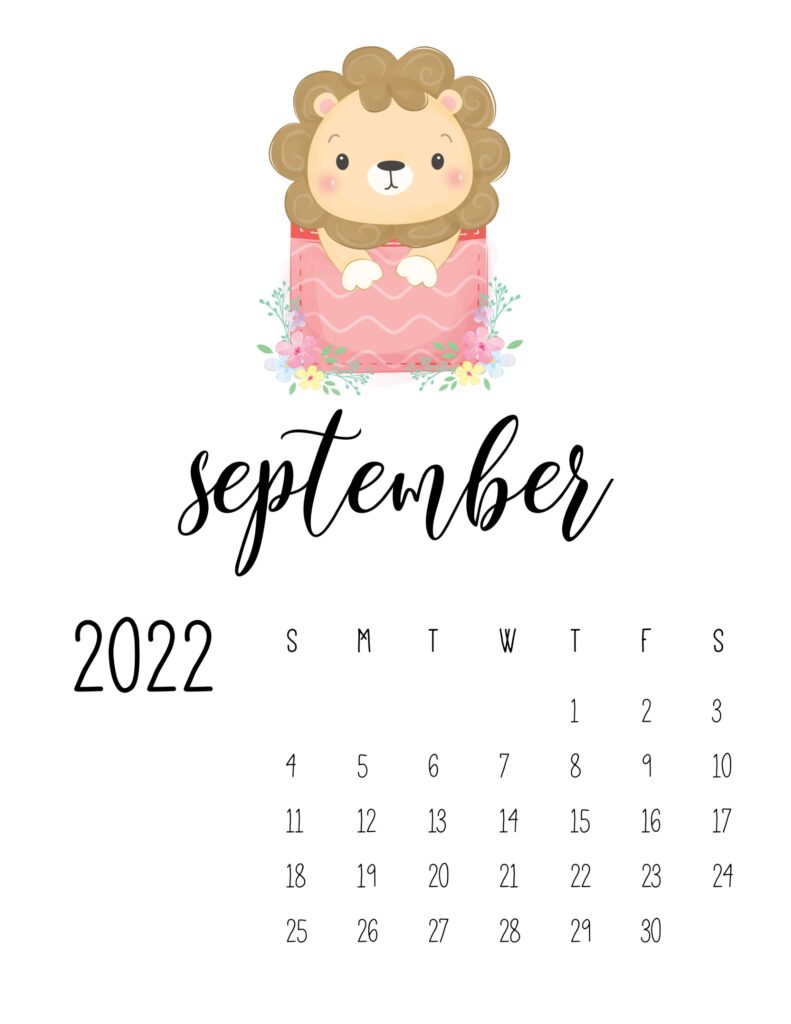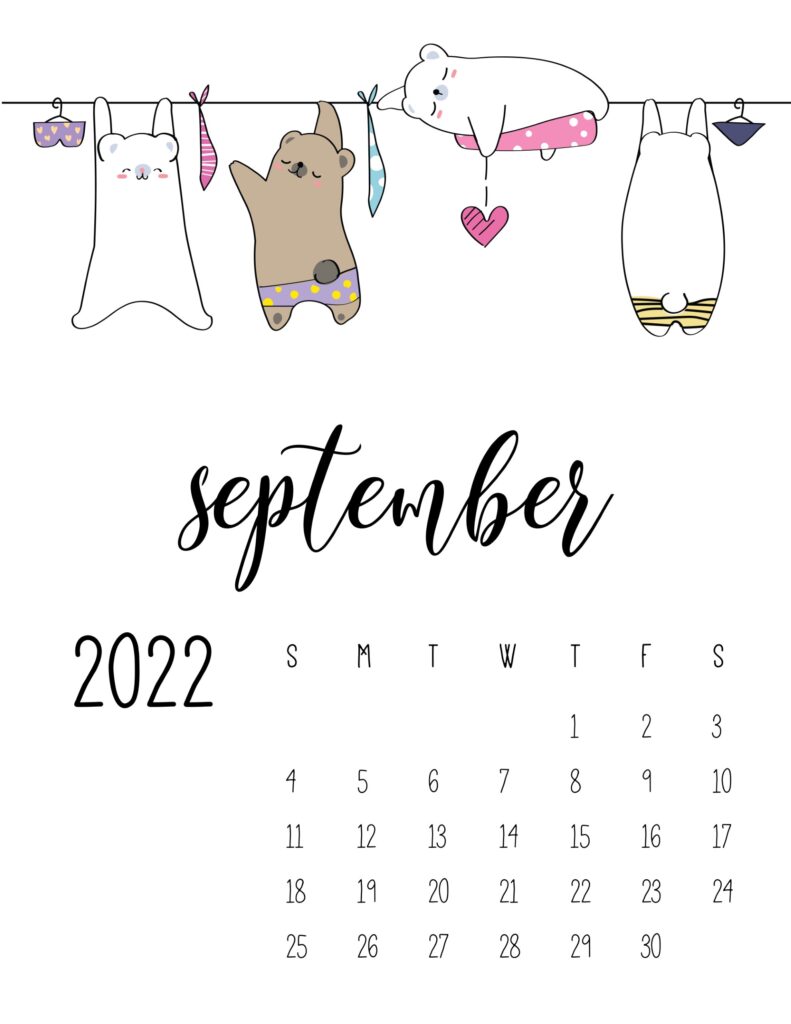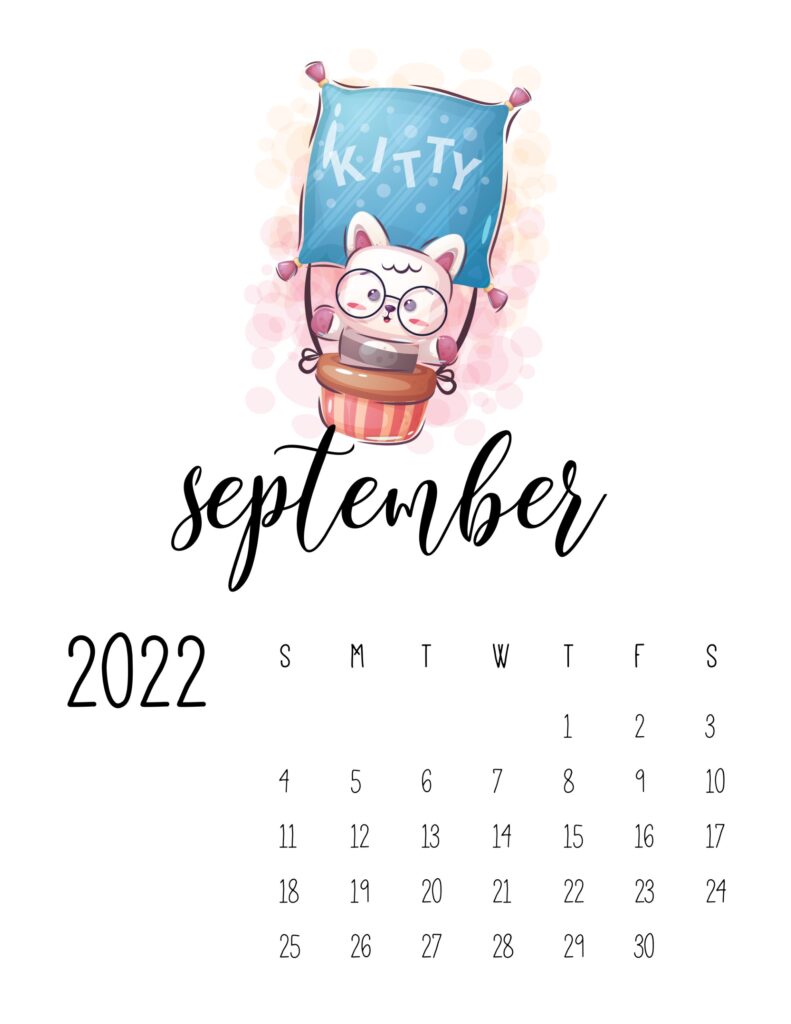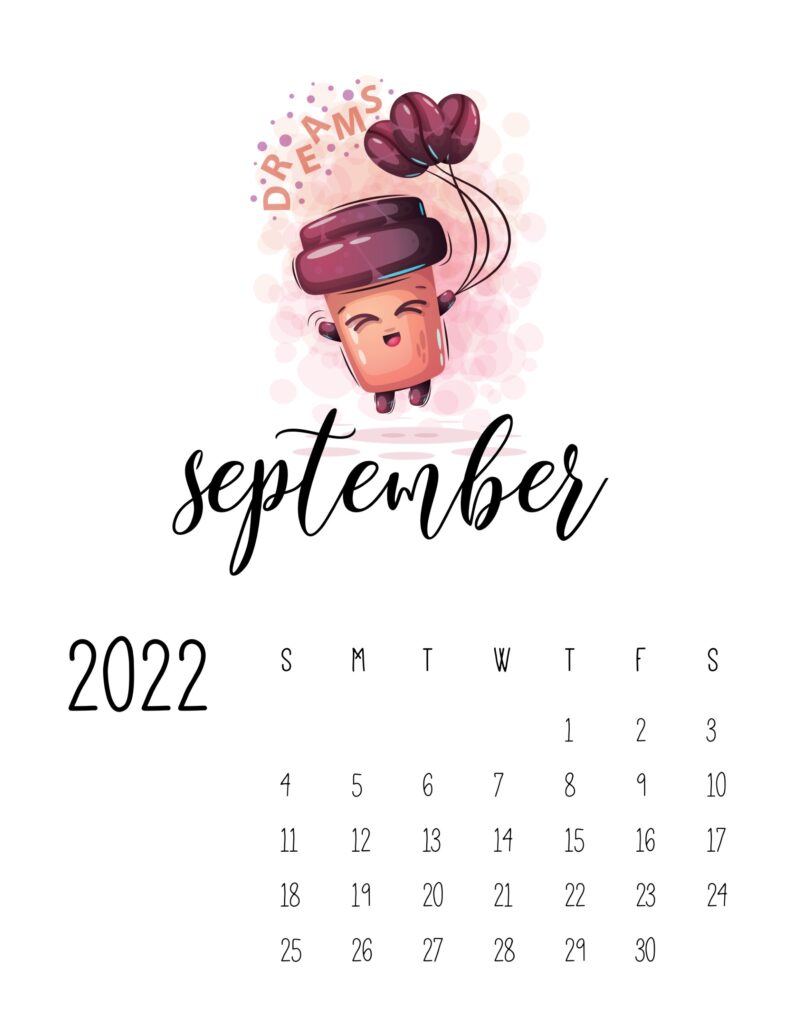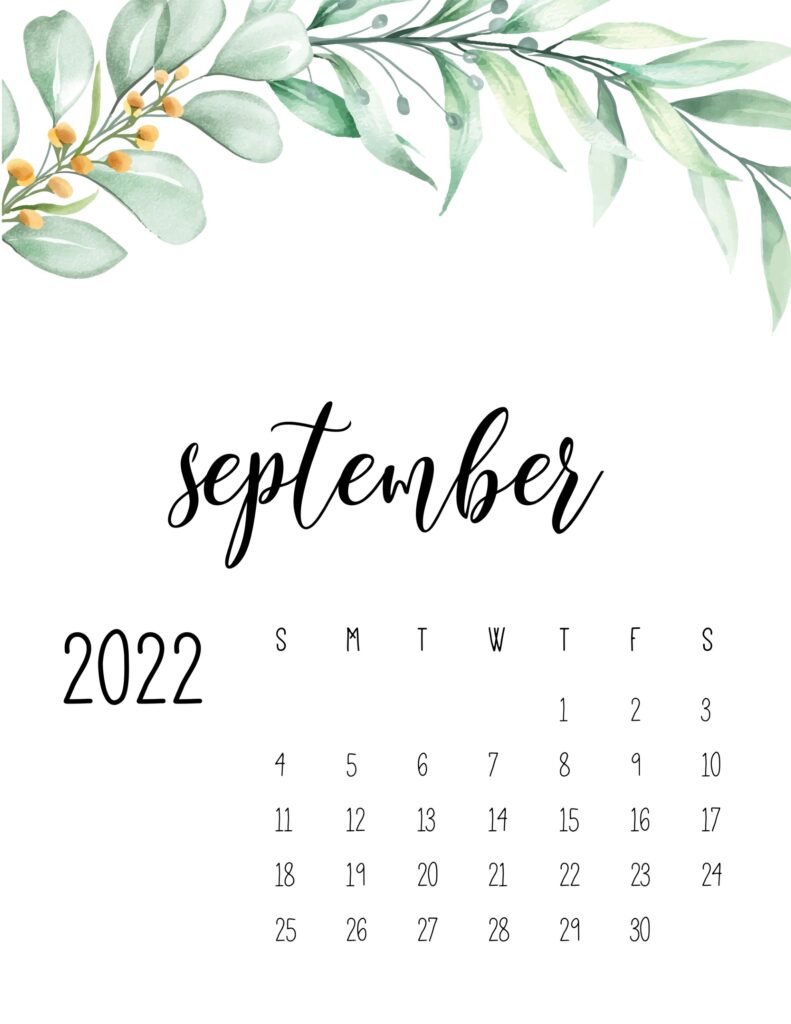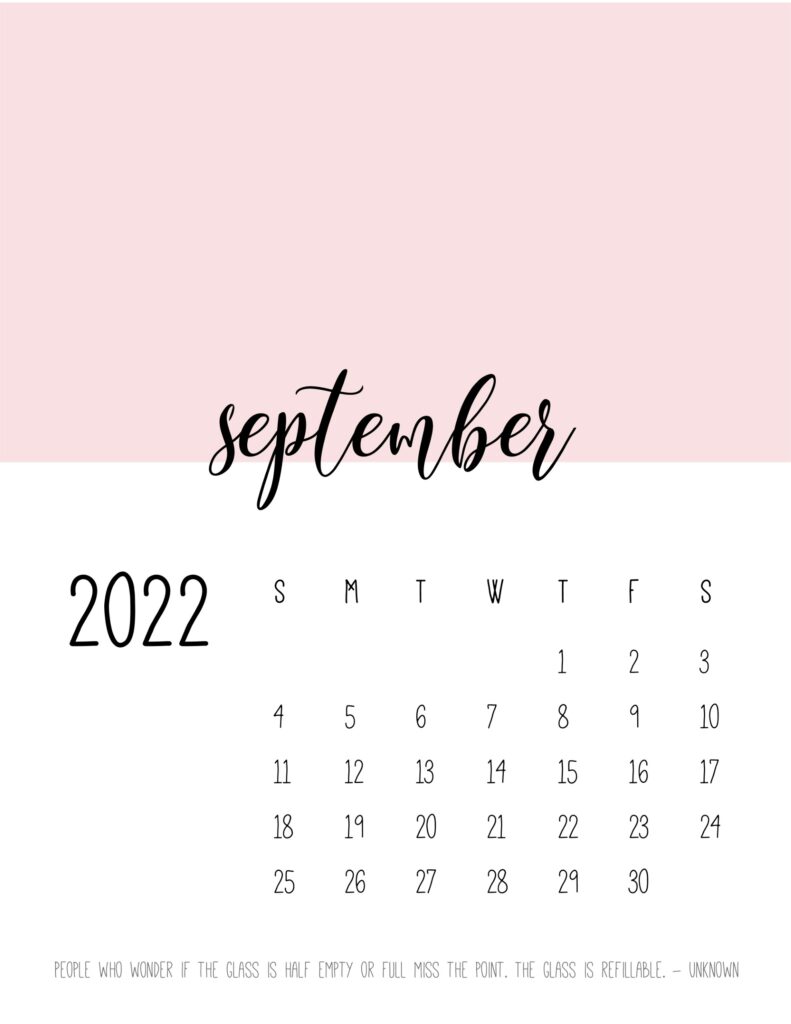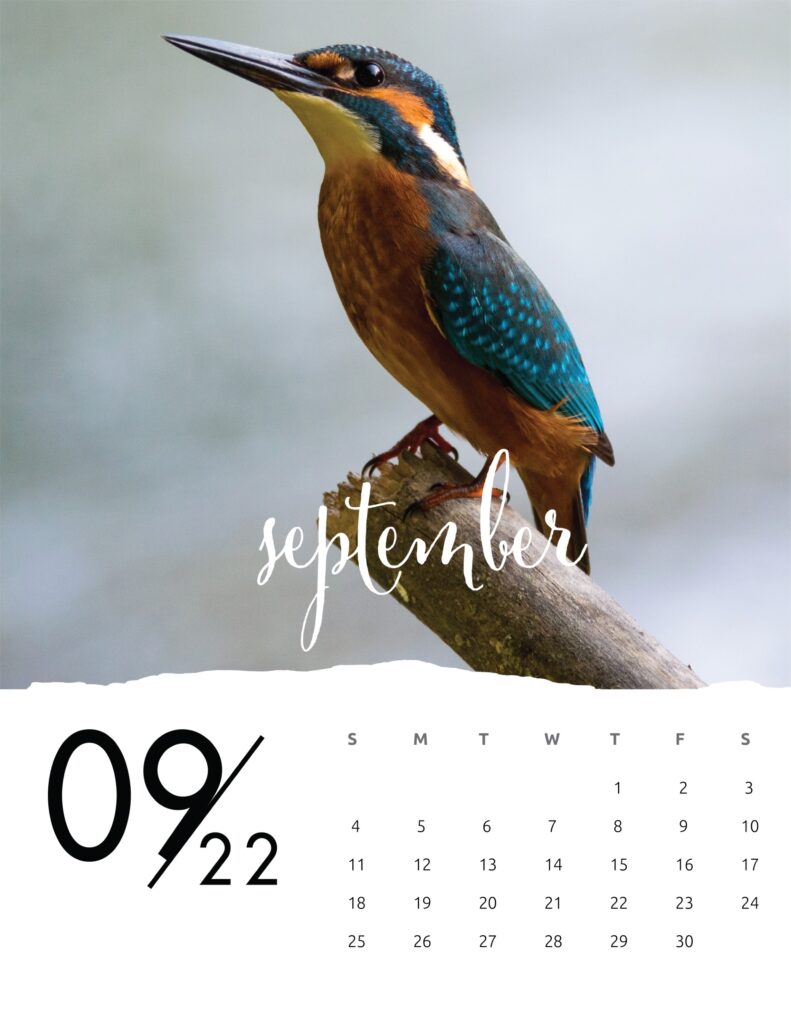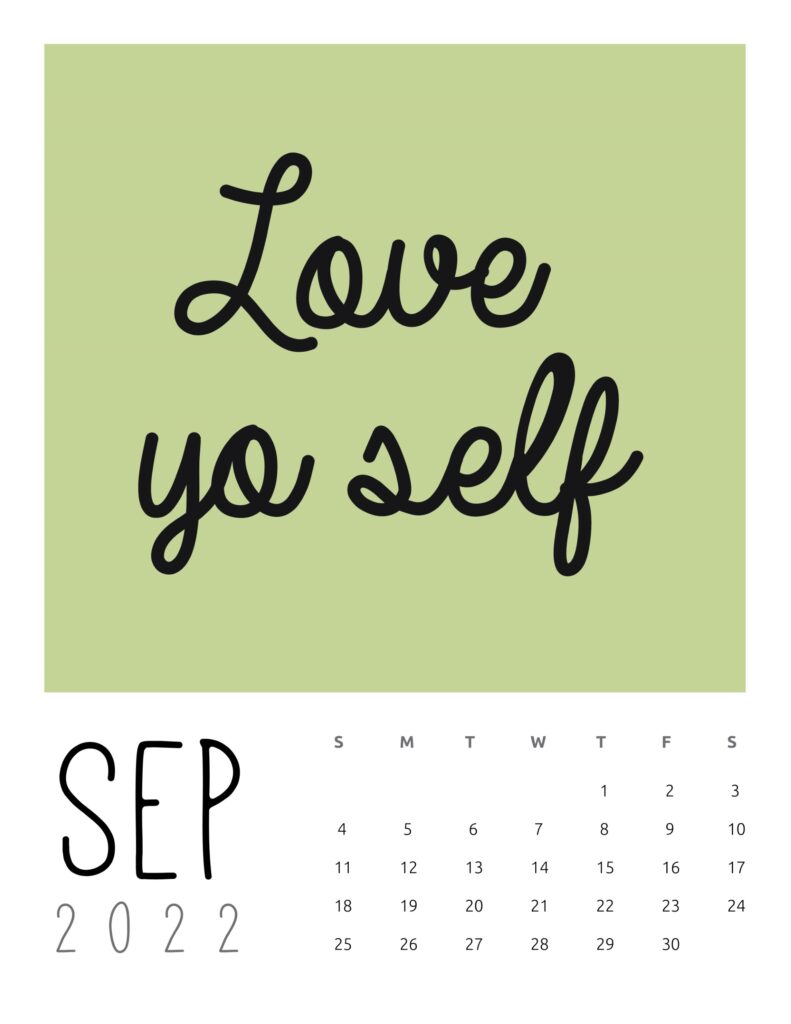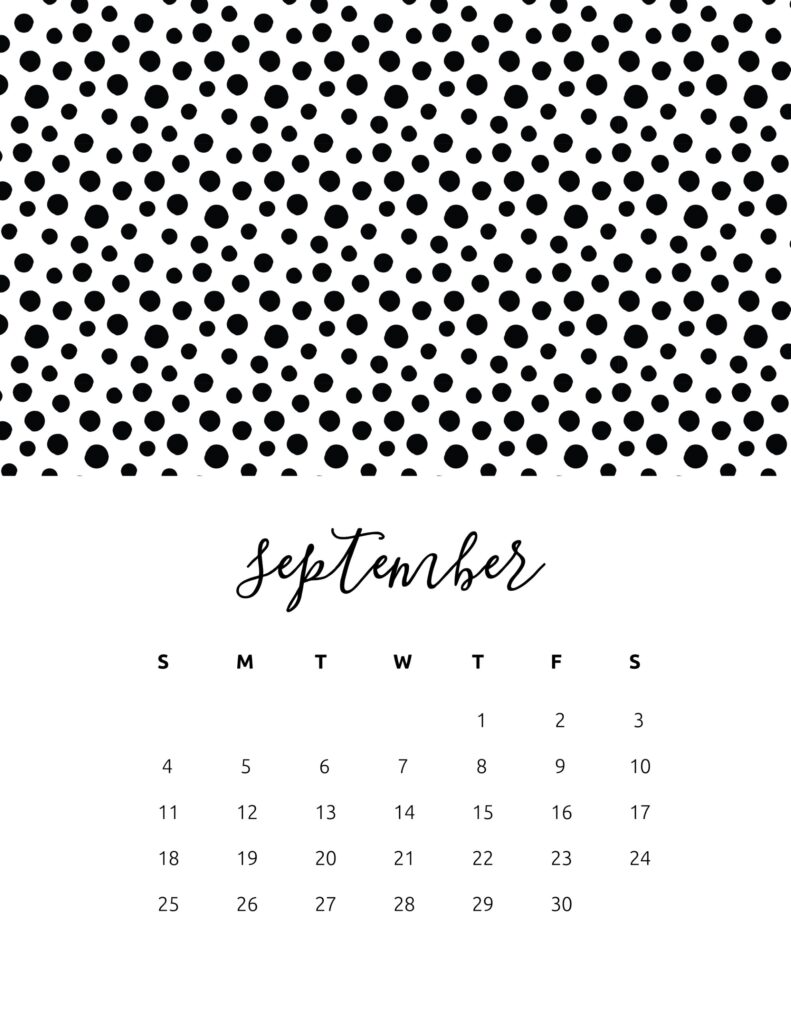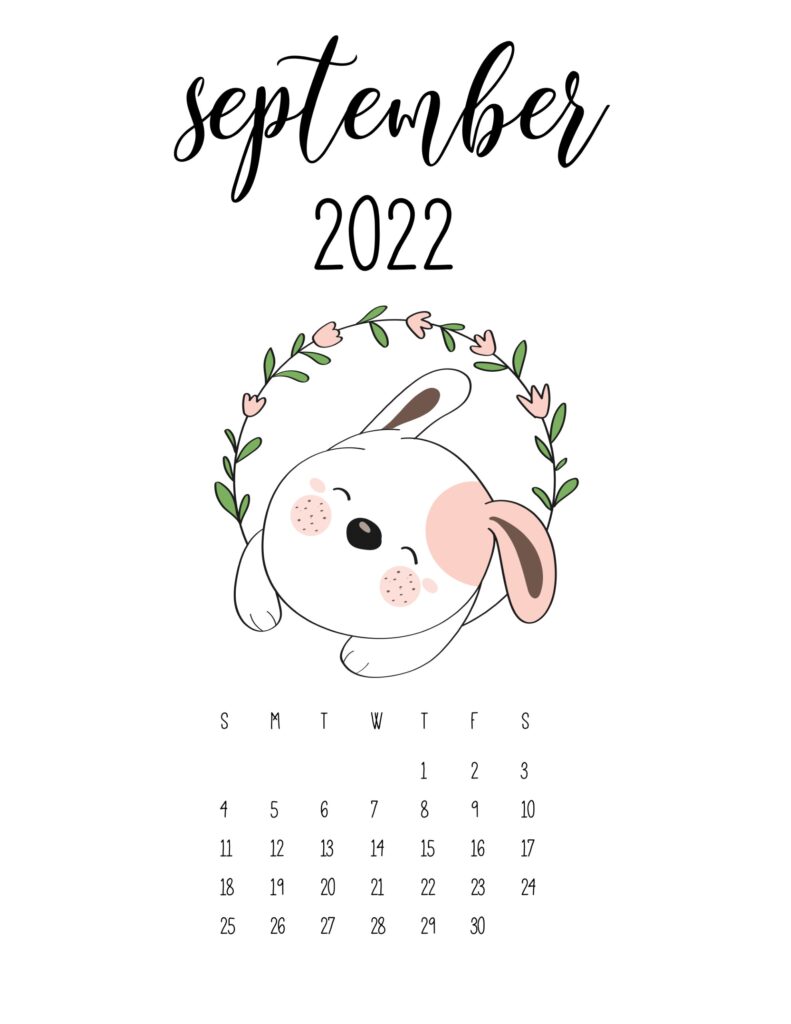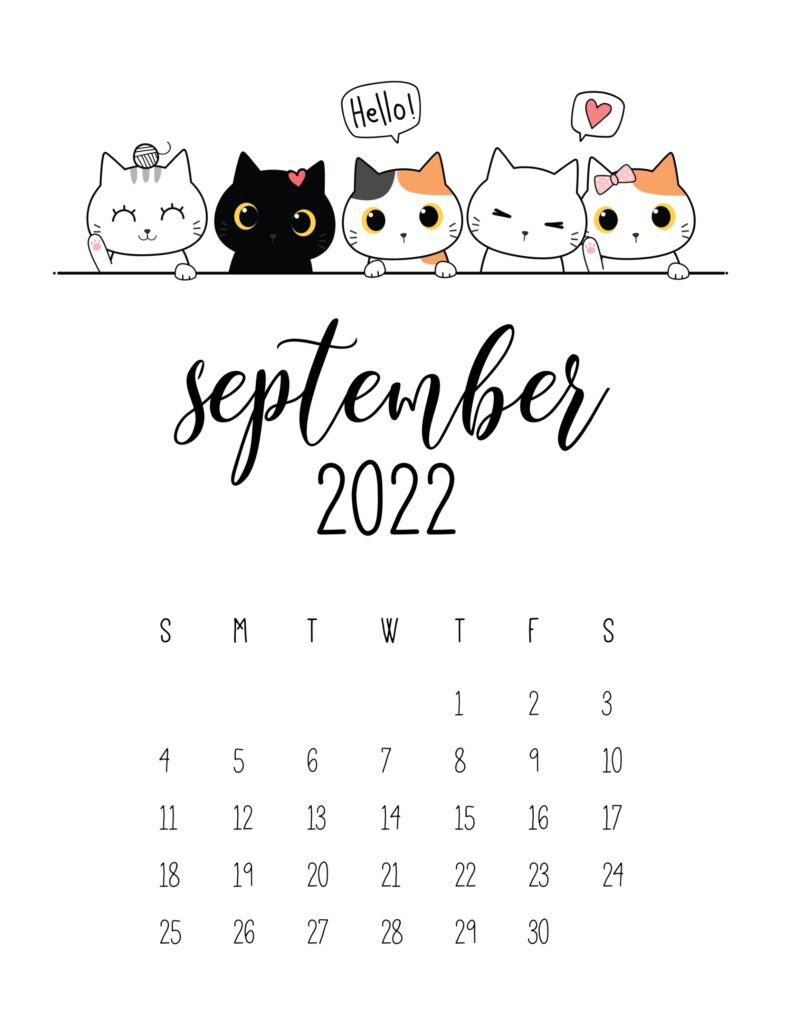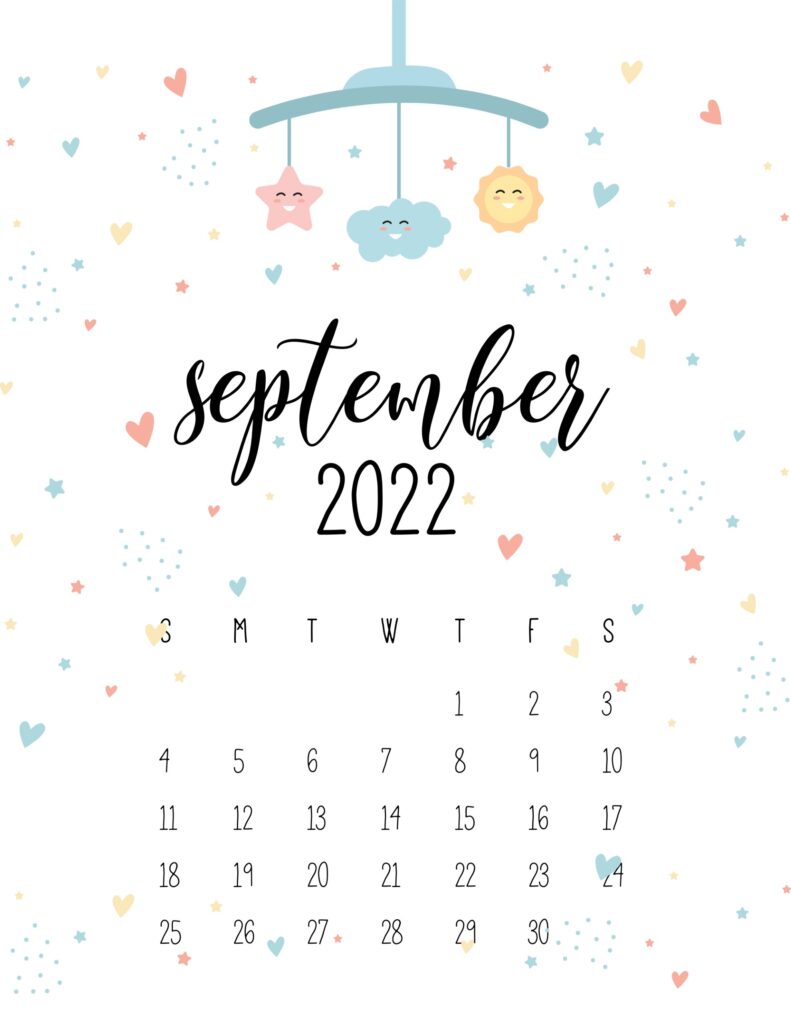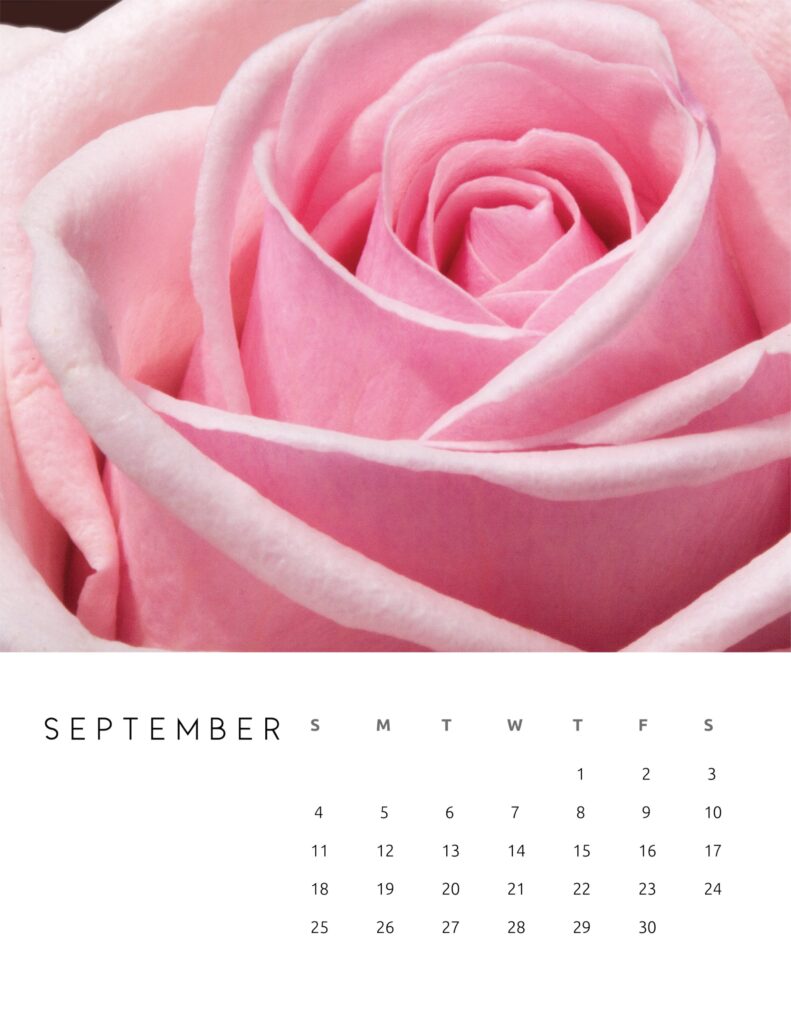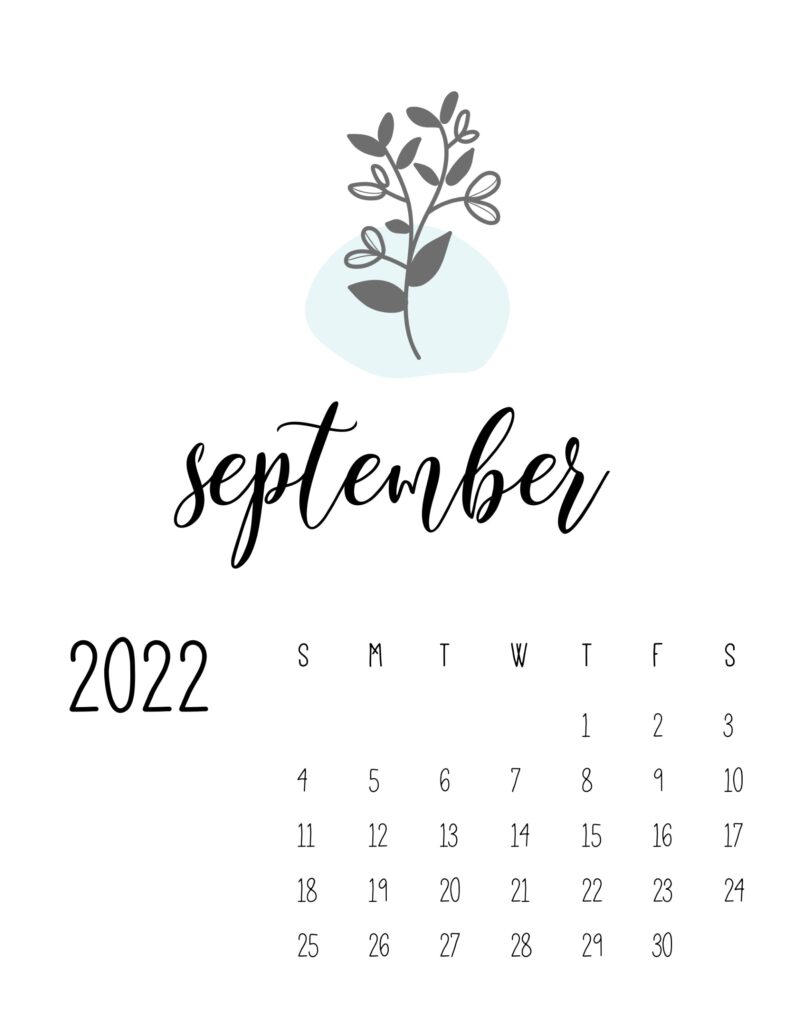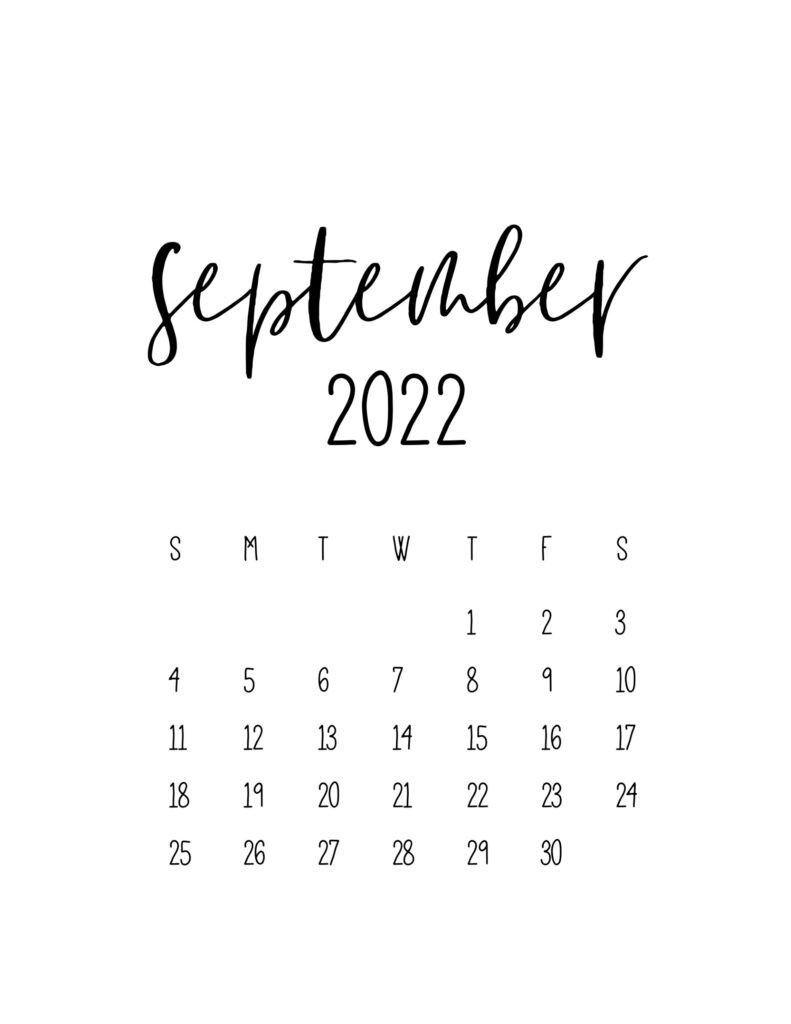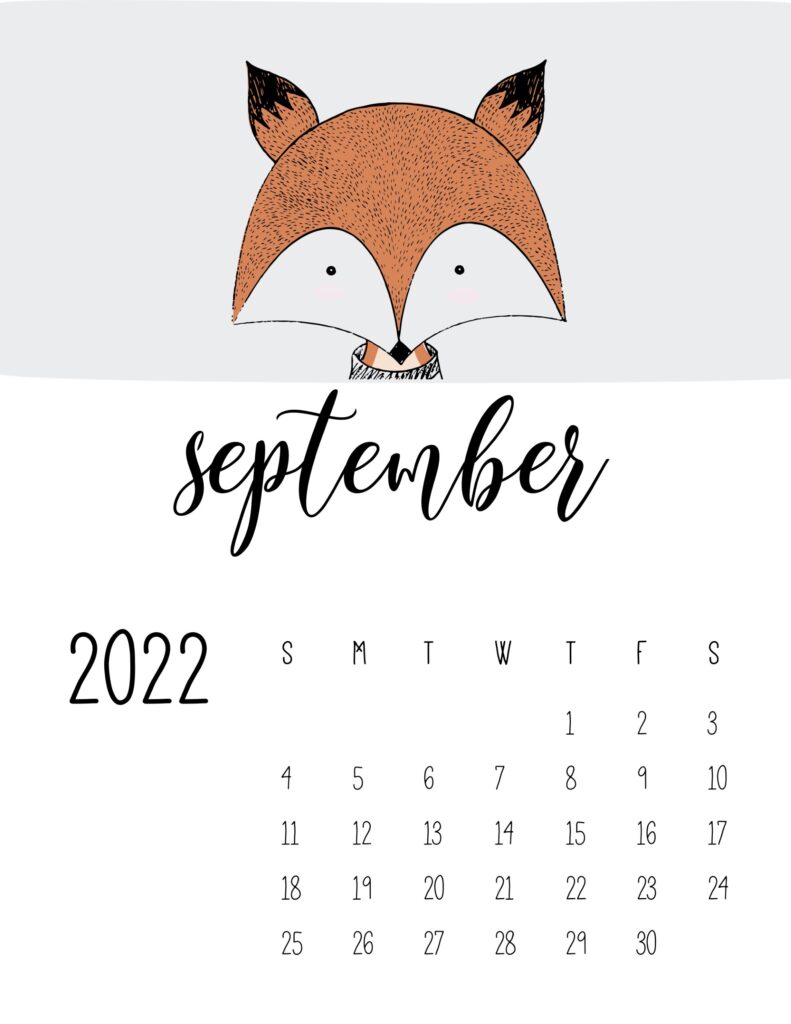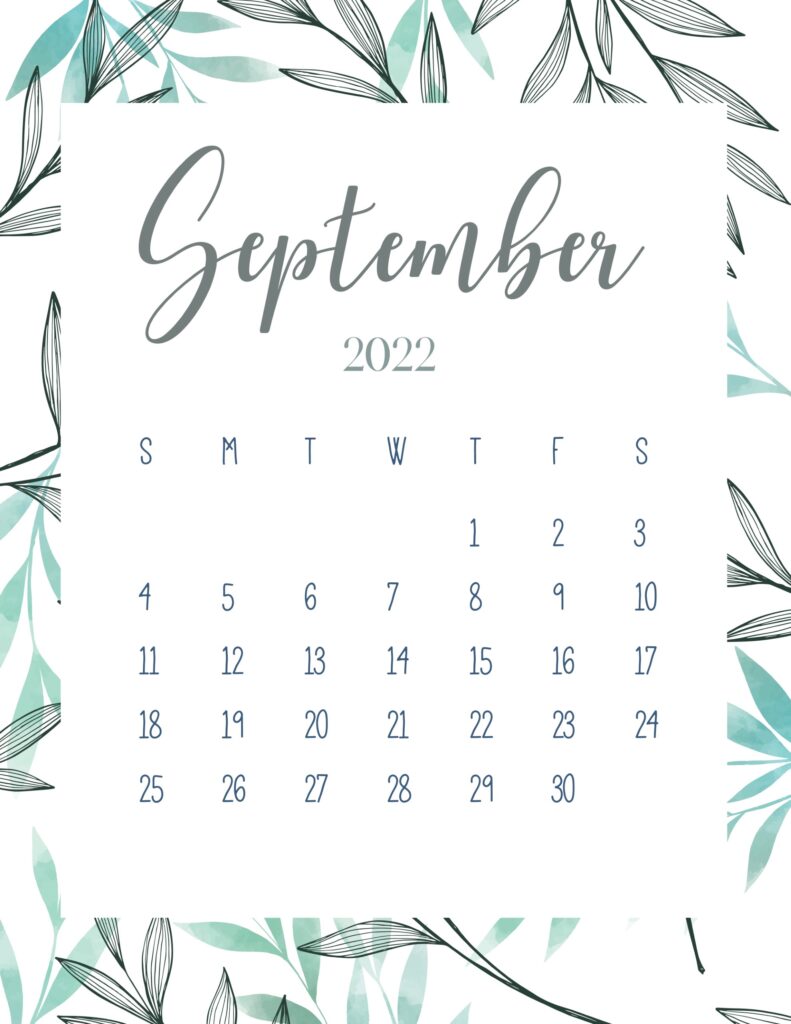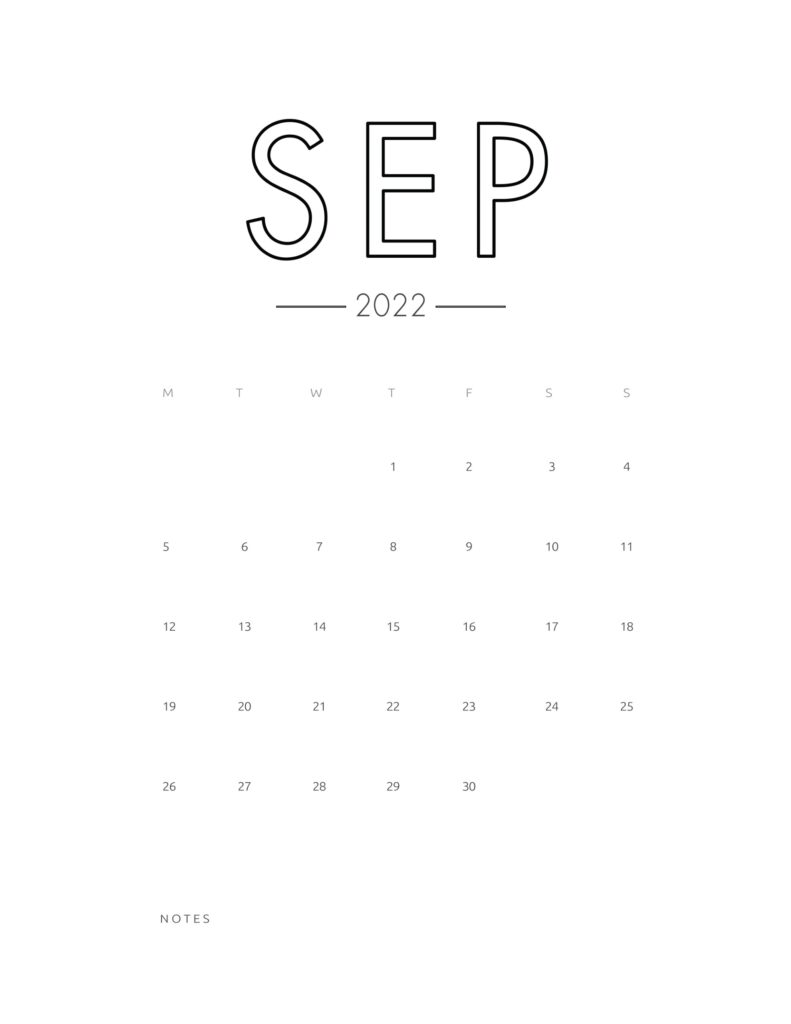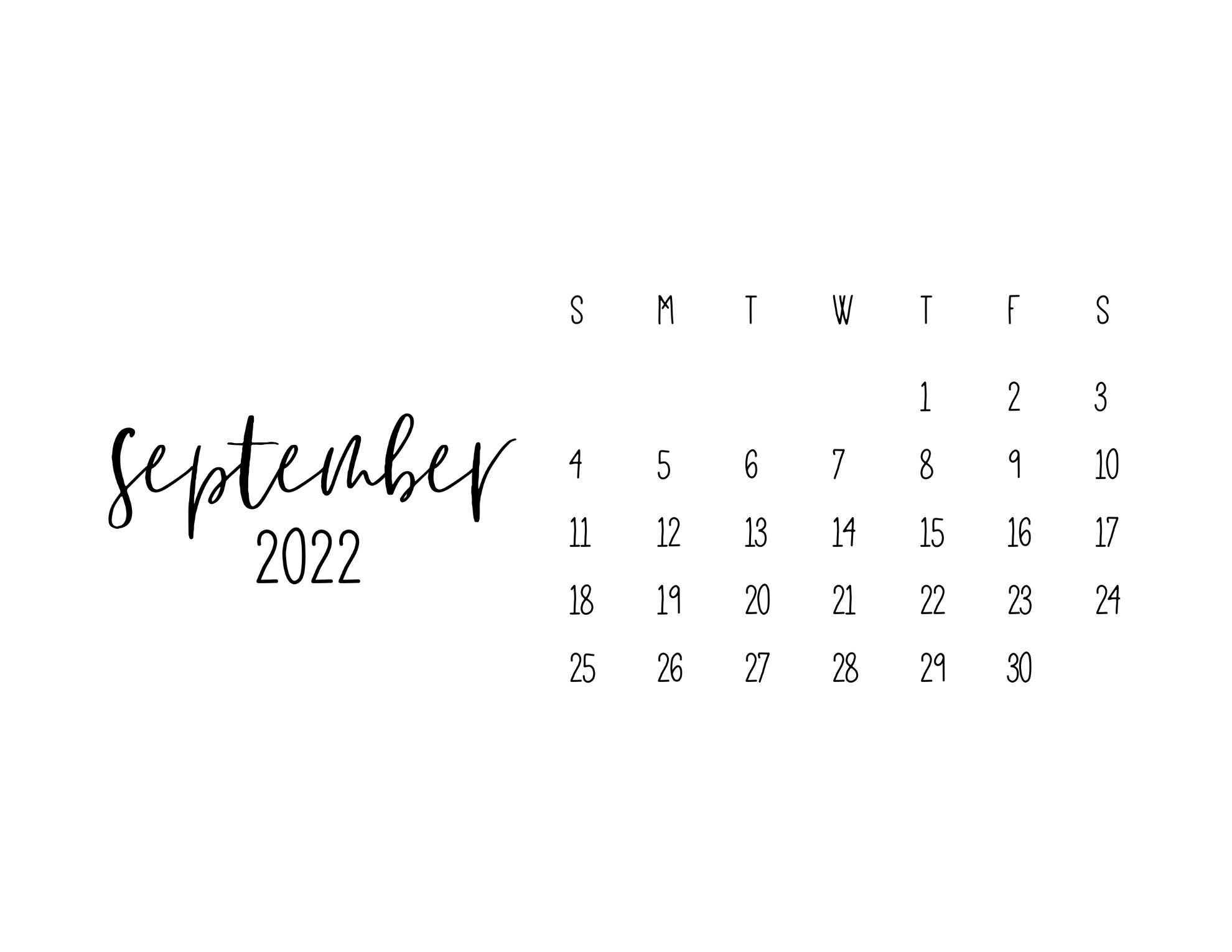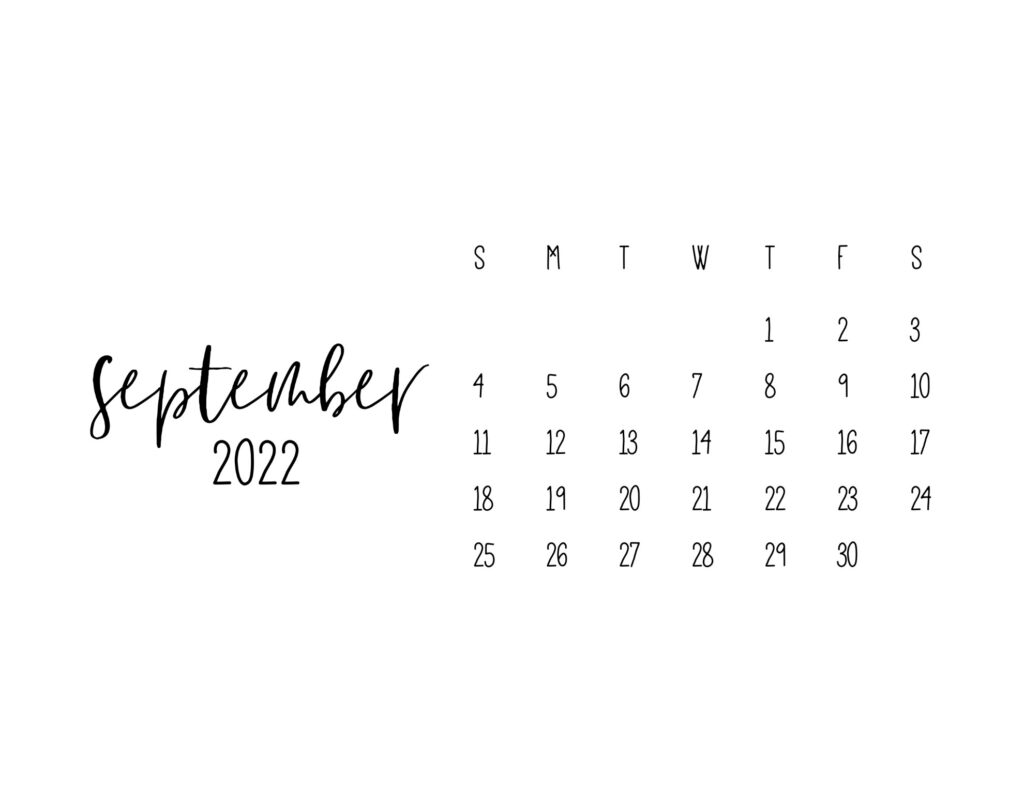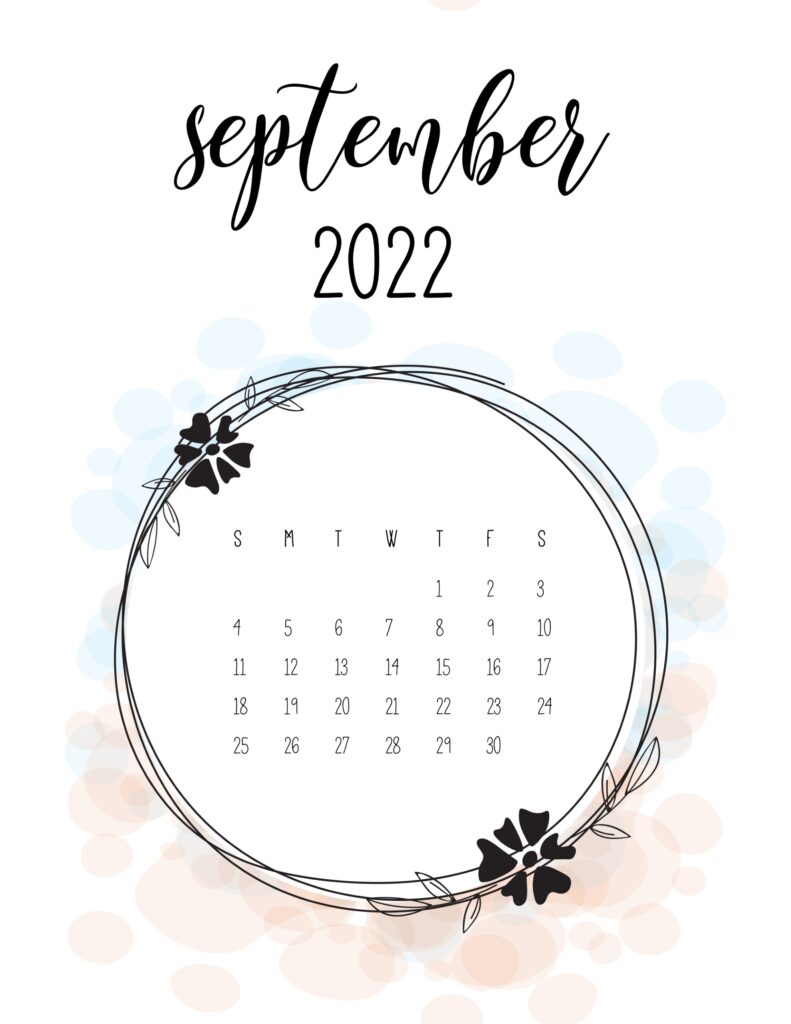 If you like these cute and fun calendars, then you'll be happy to know that we've got a range of fun calendar templates for you.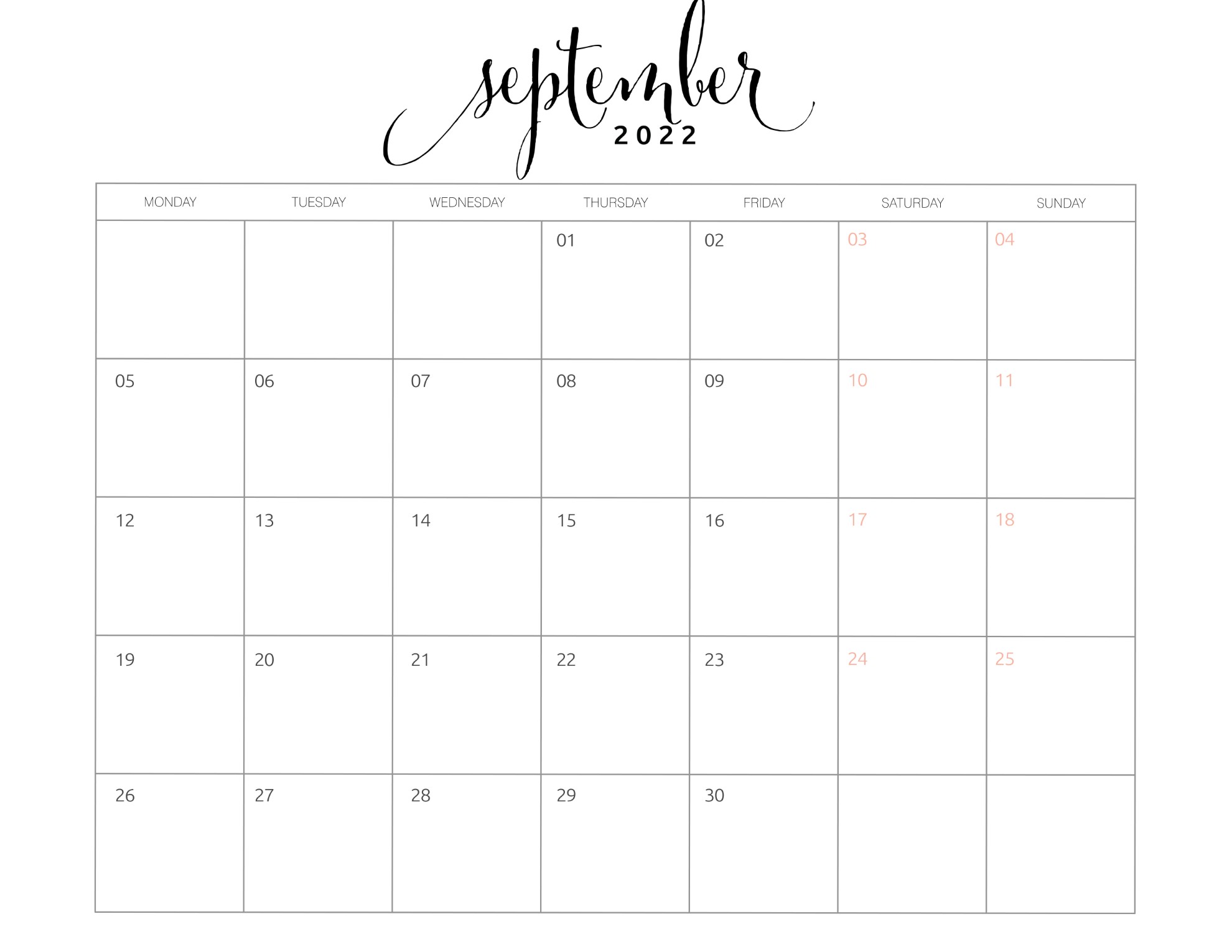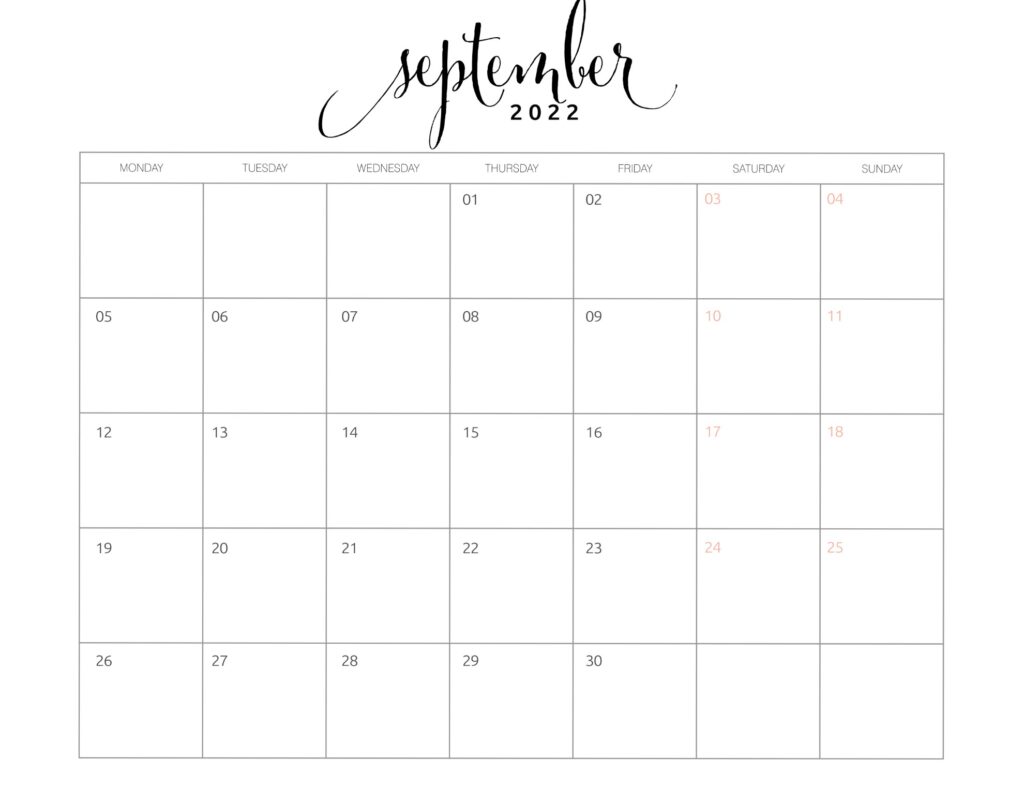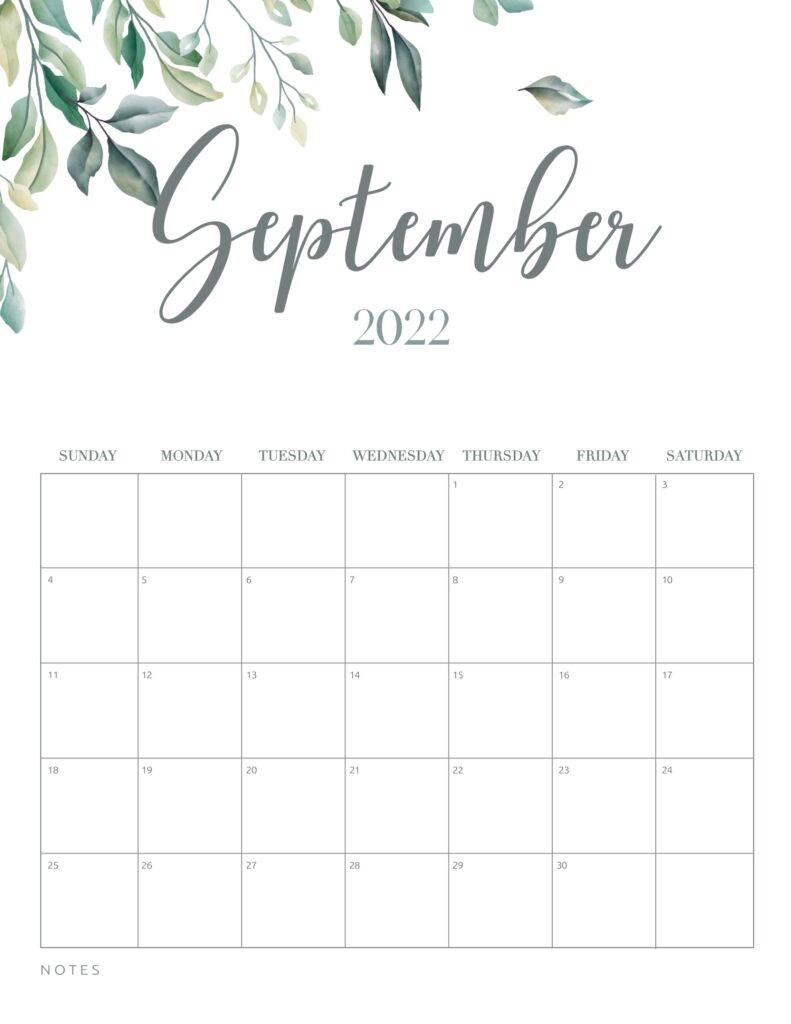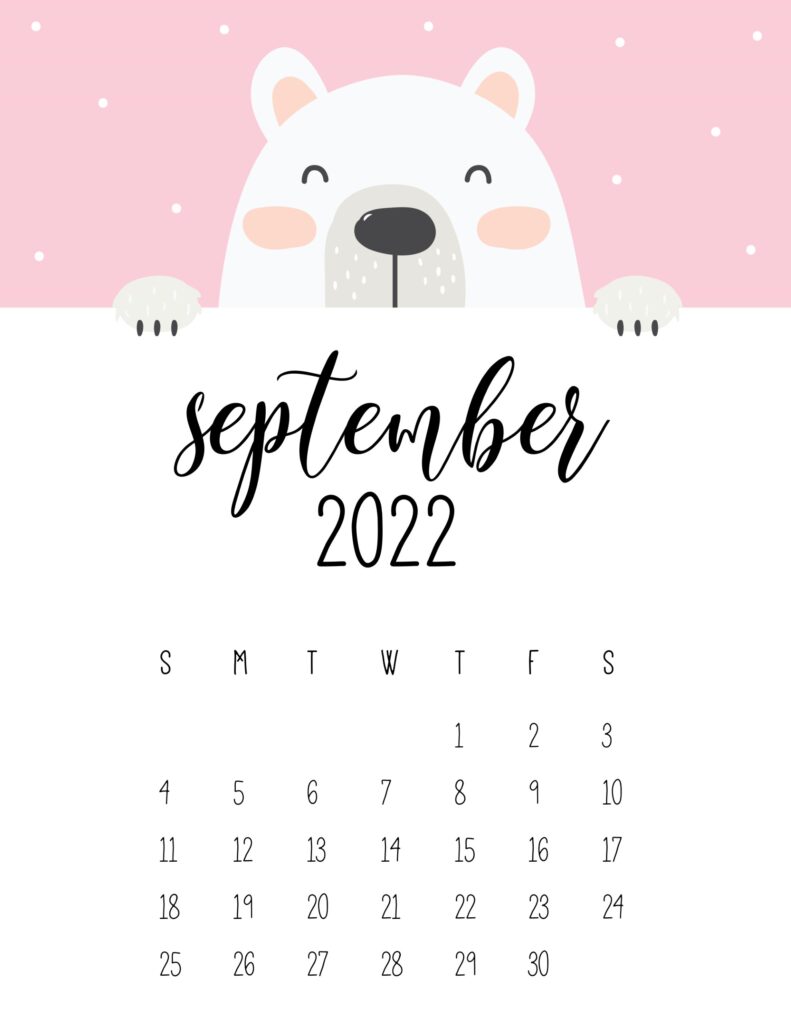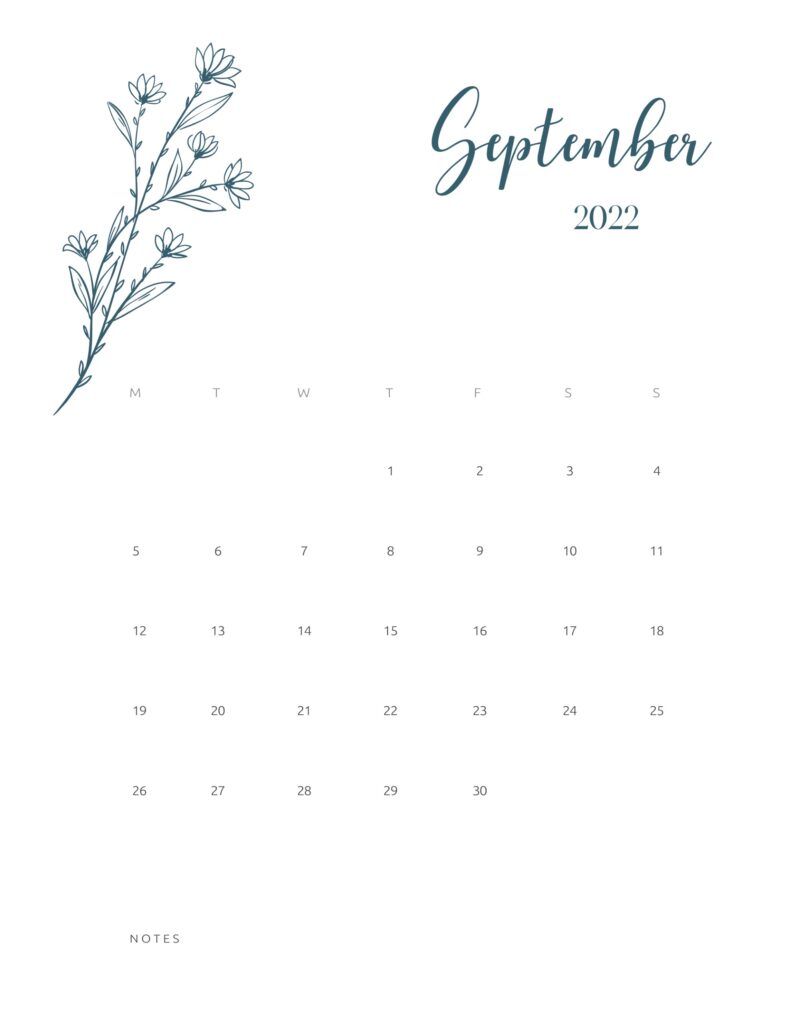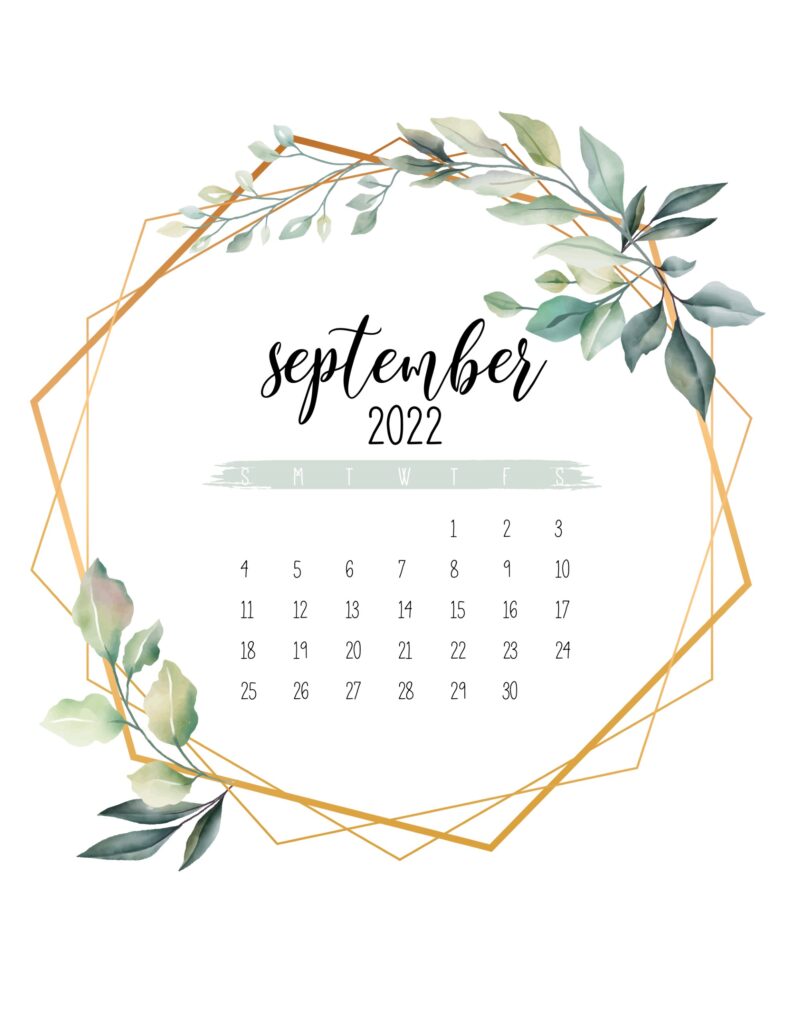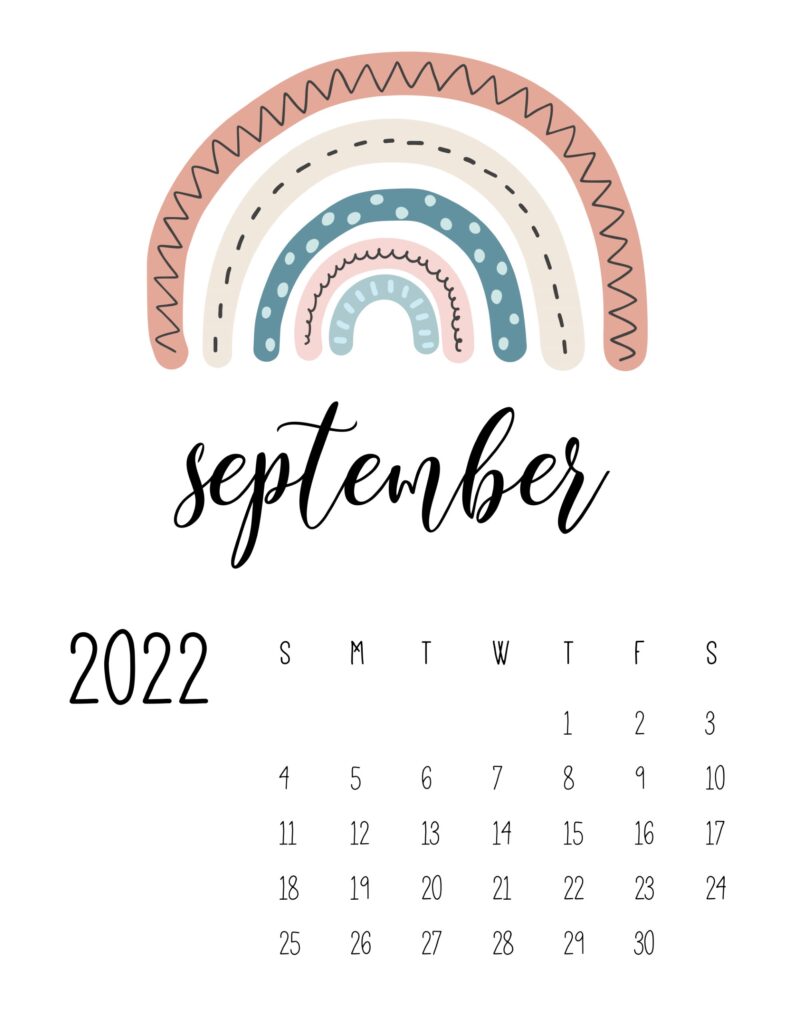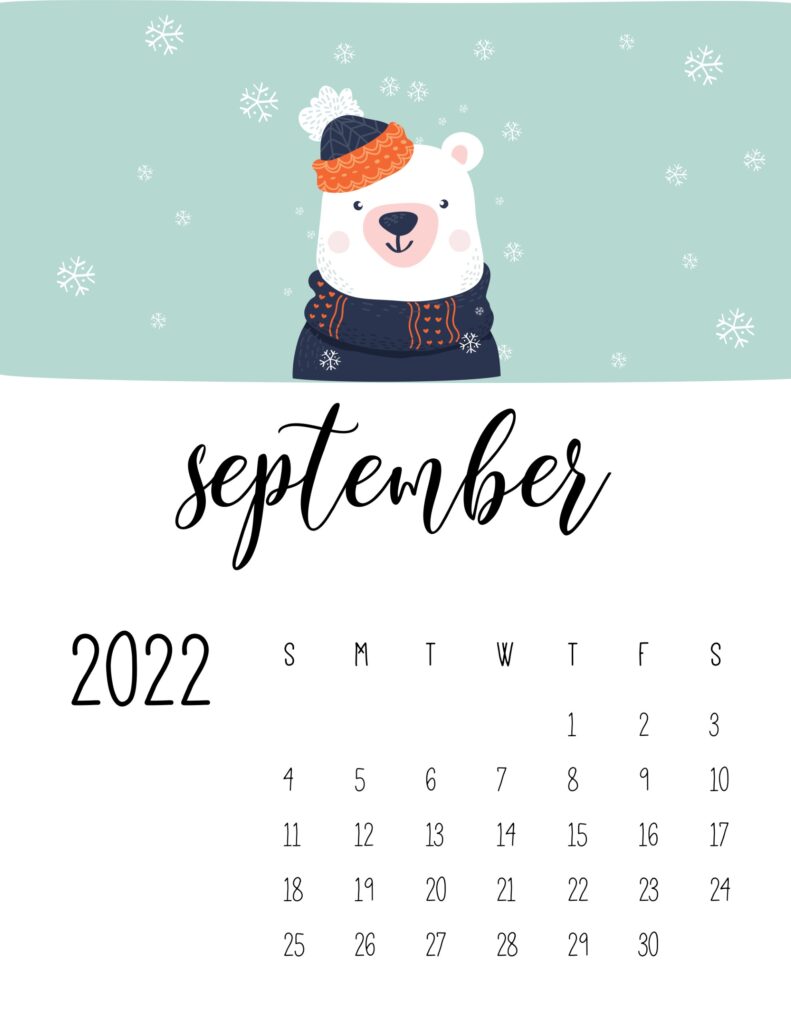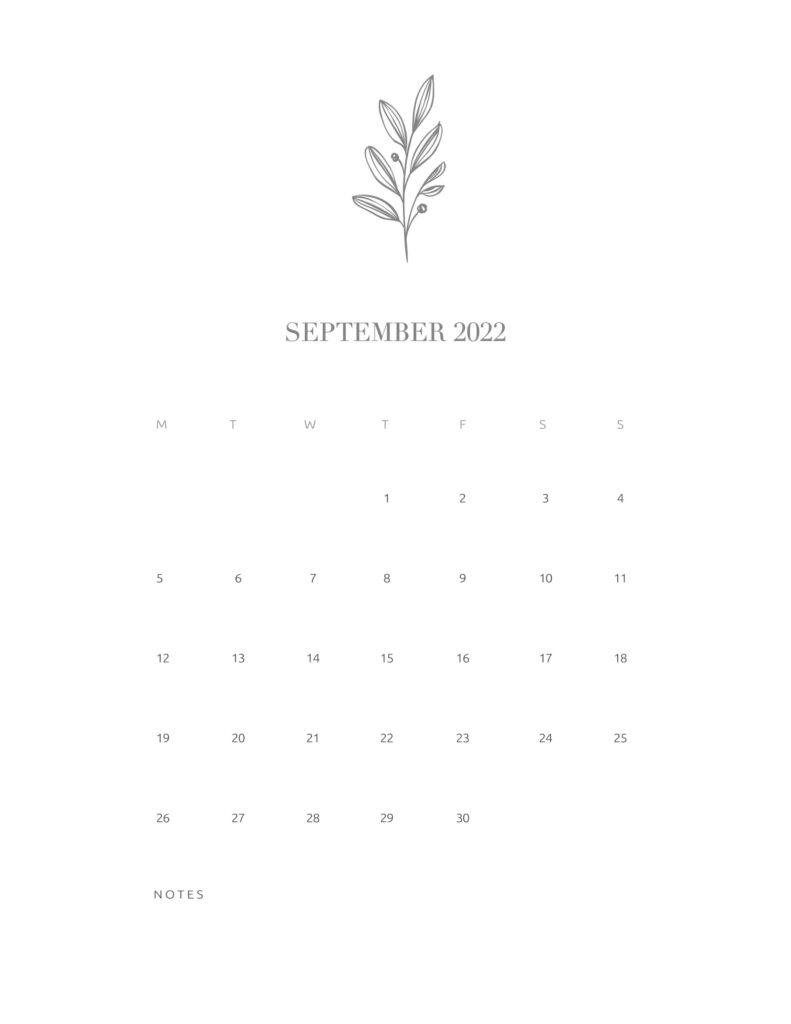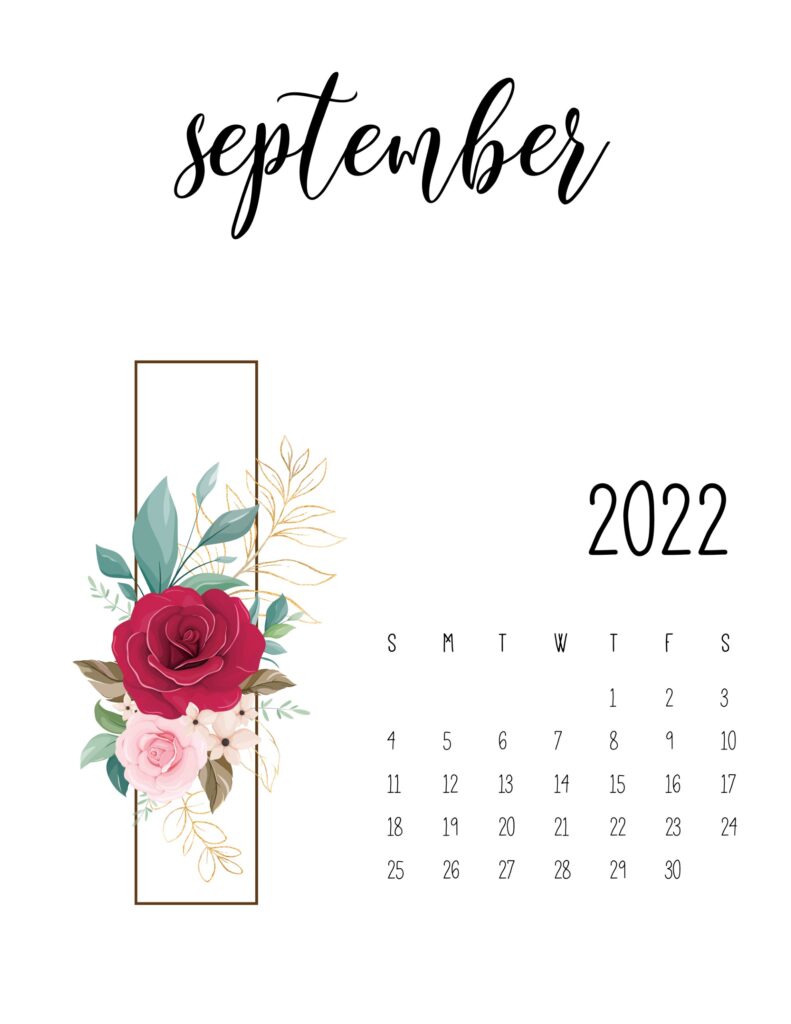 If you like these floral calendars, then check out our full range of floral calendar templates and print the one you need.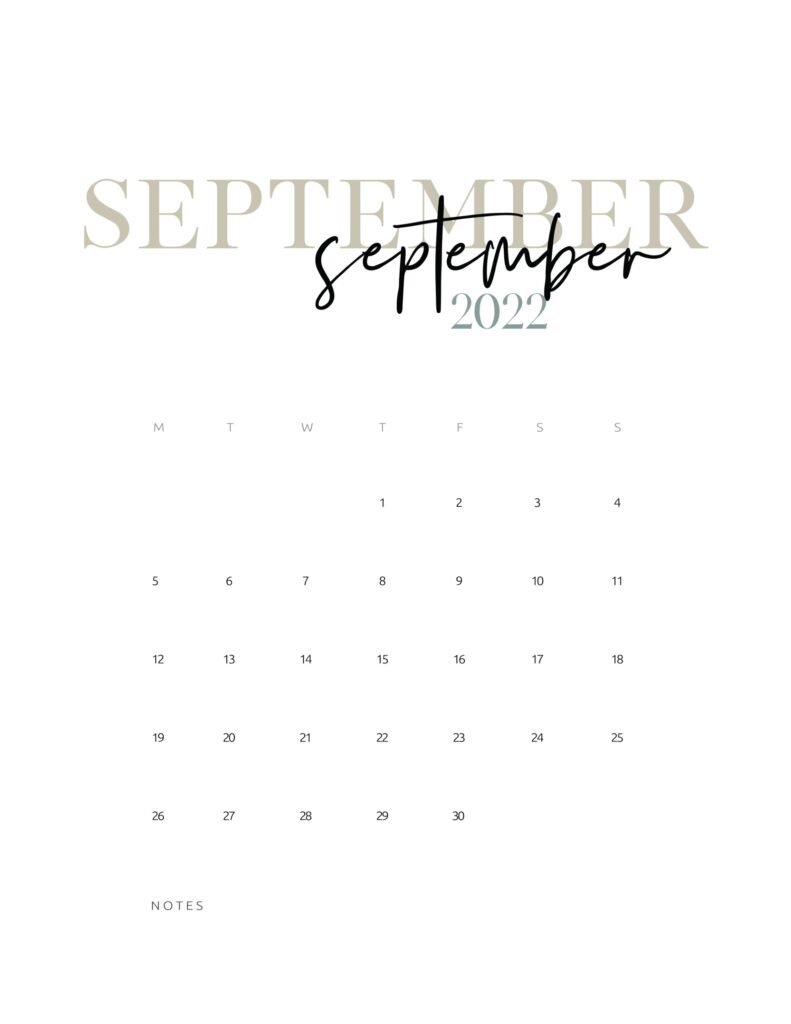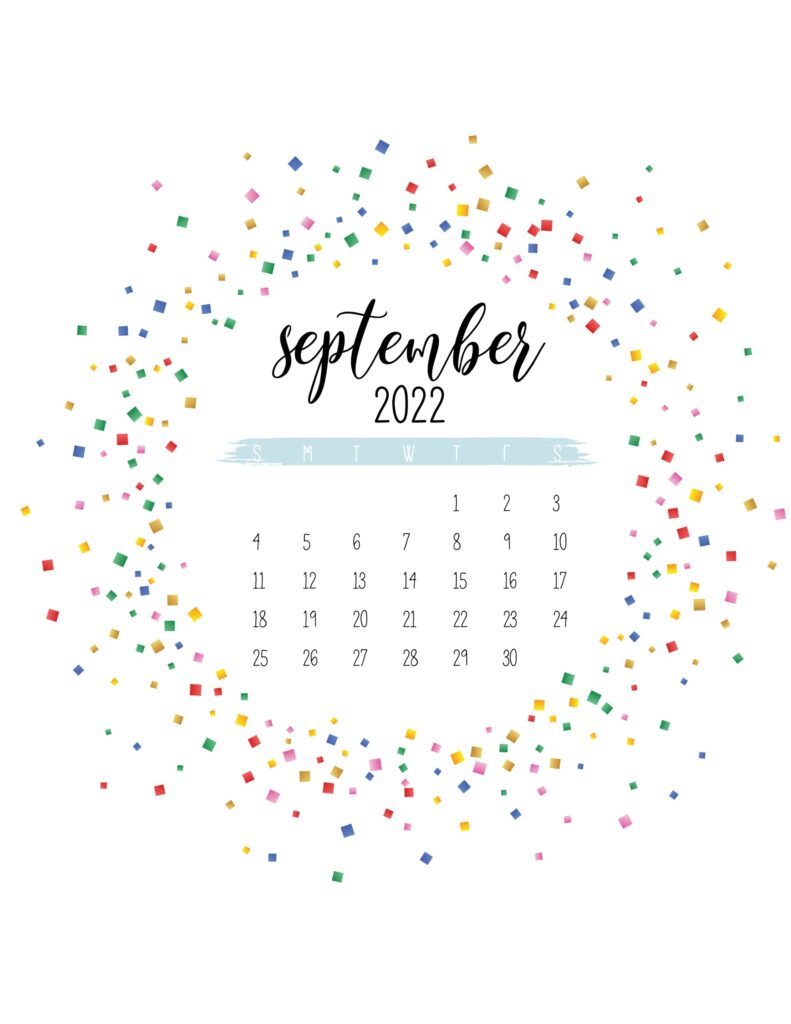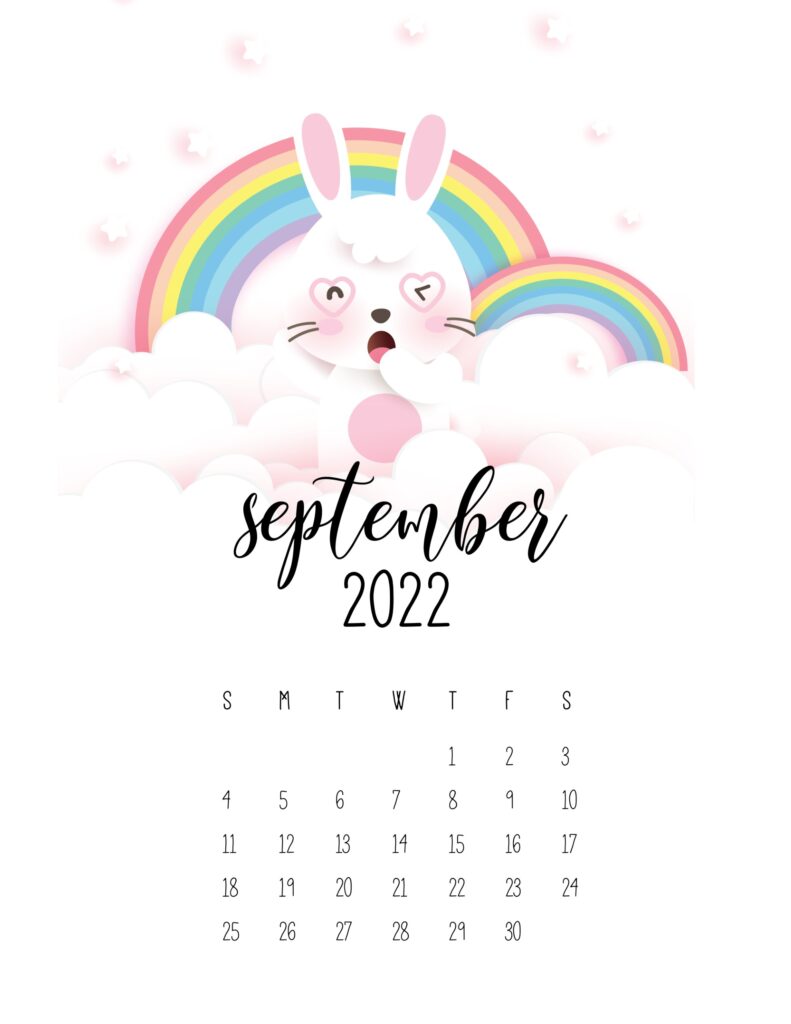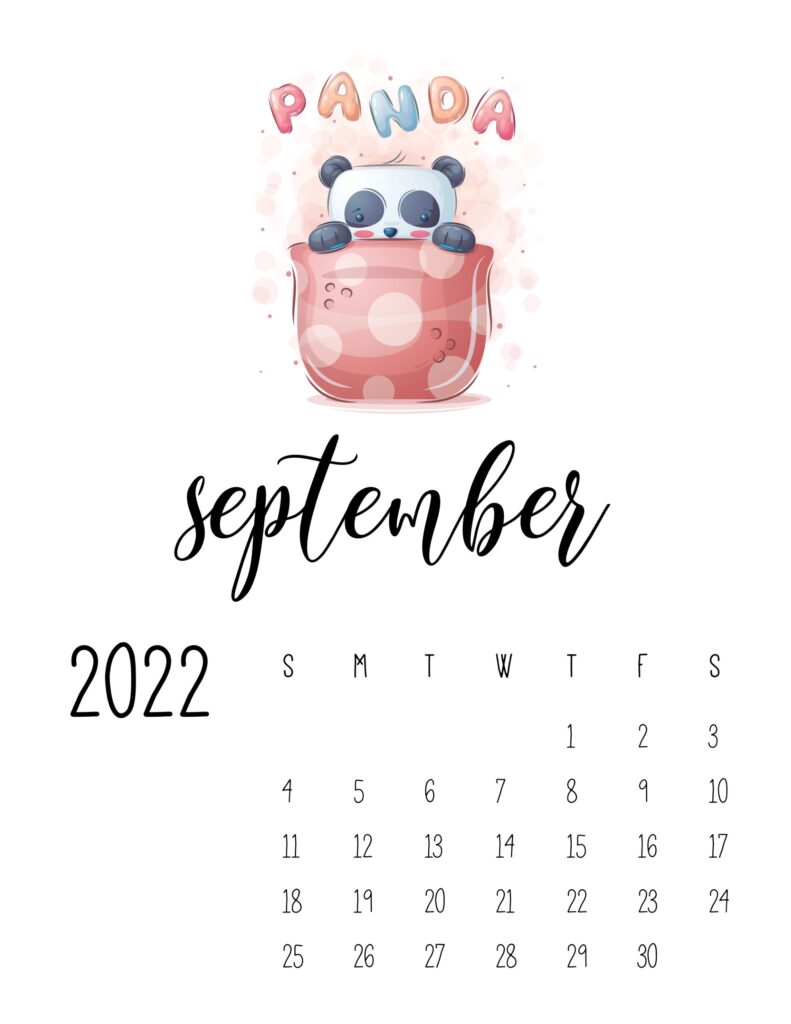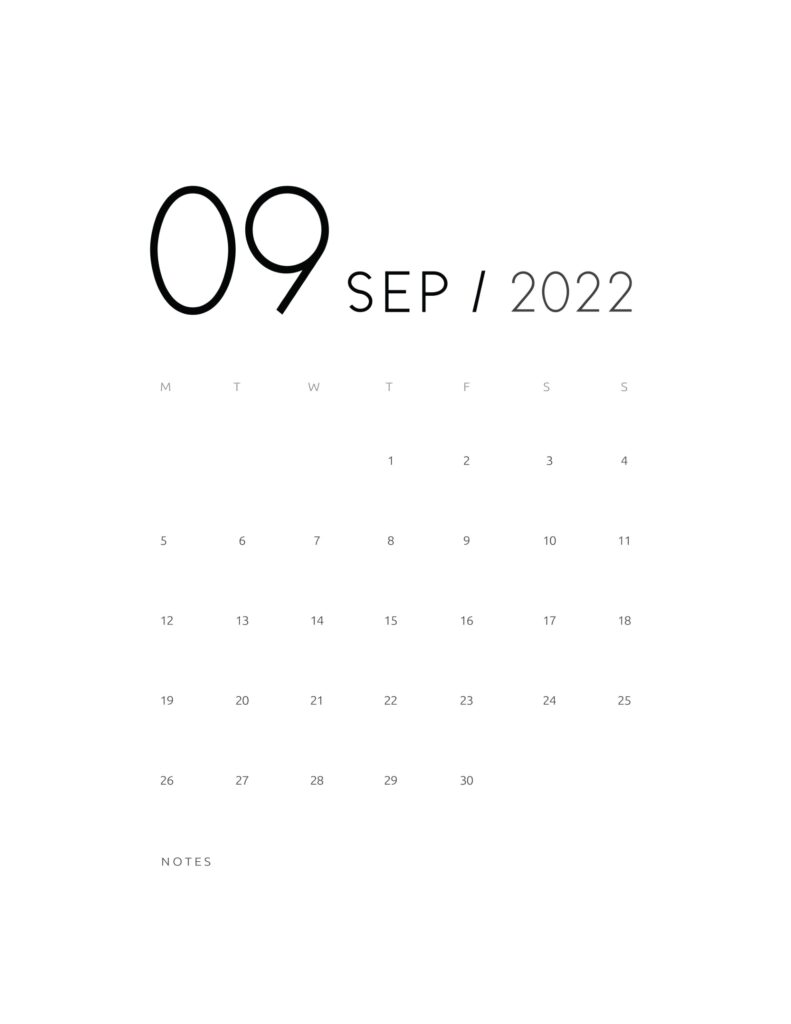 I really like simple, classic style calendars, which is why we've designed a range of free simple calendar templates for you.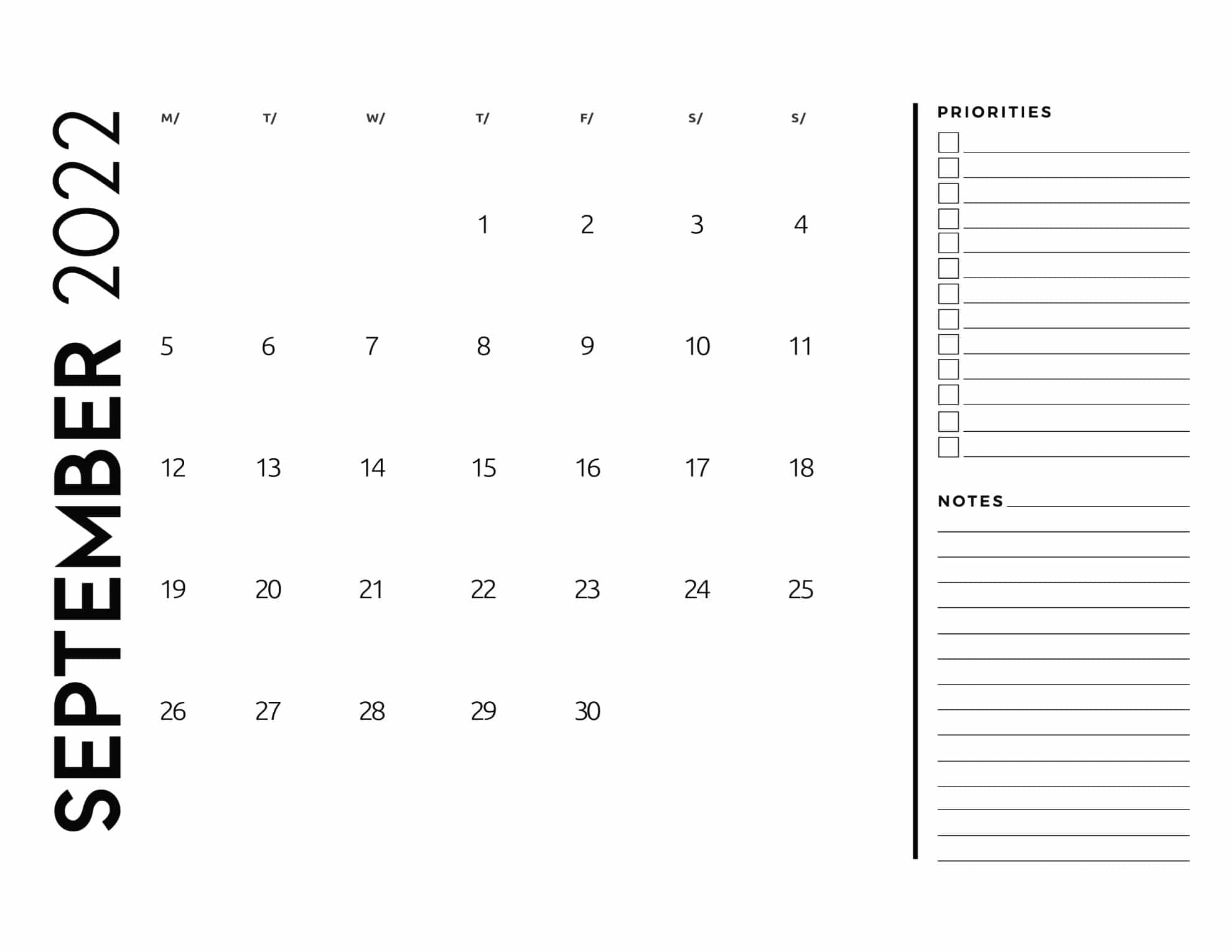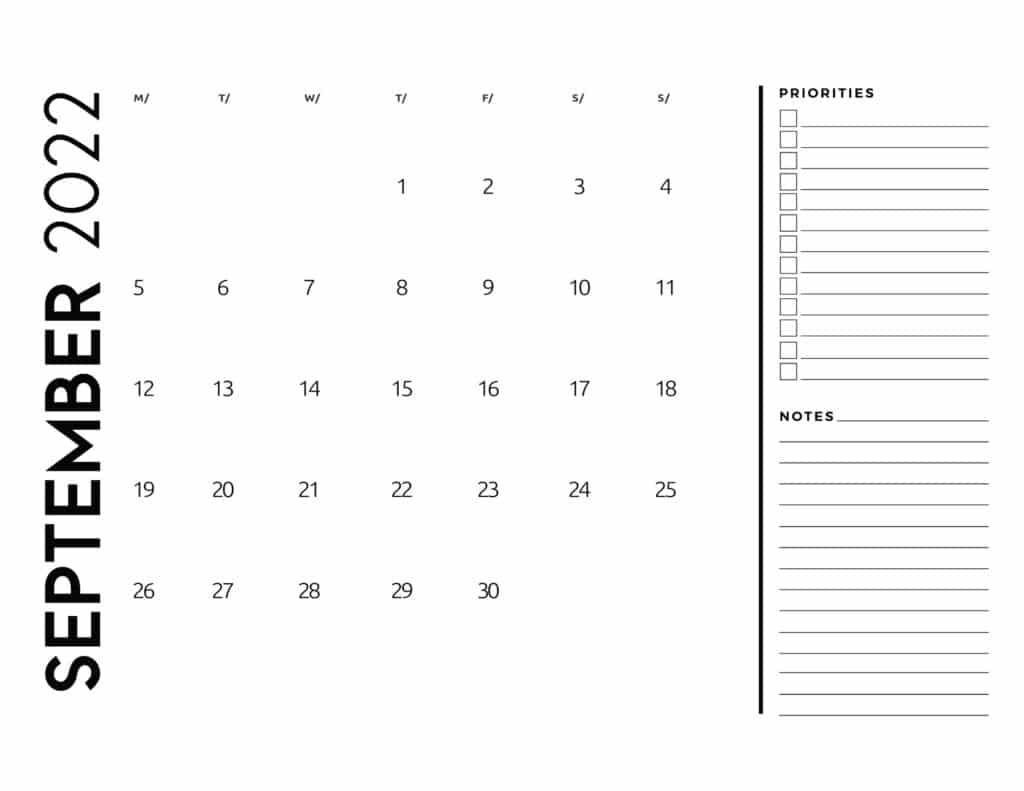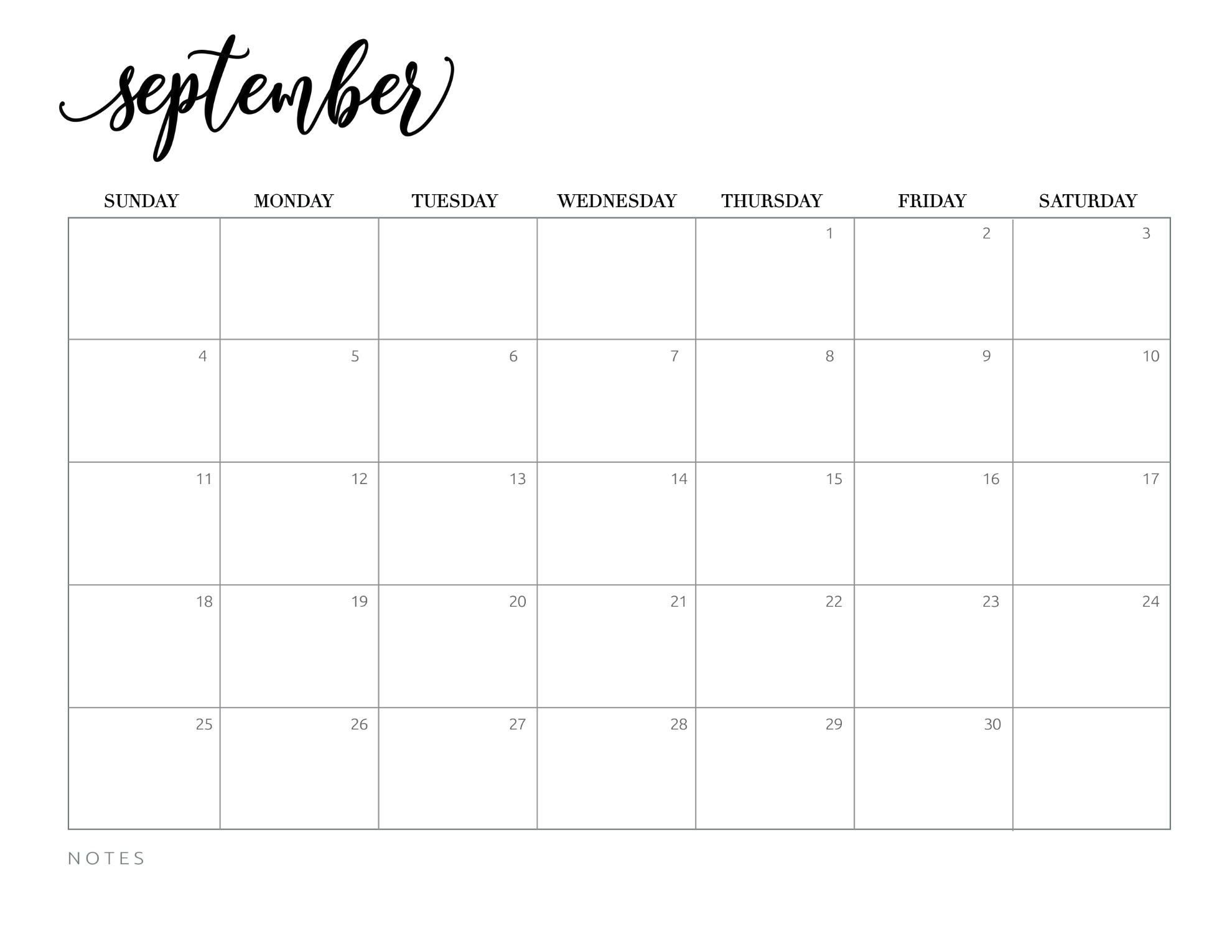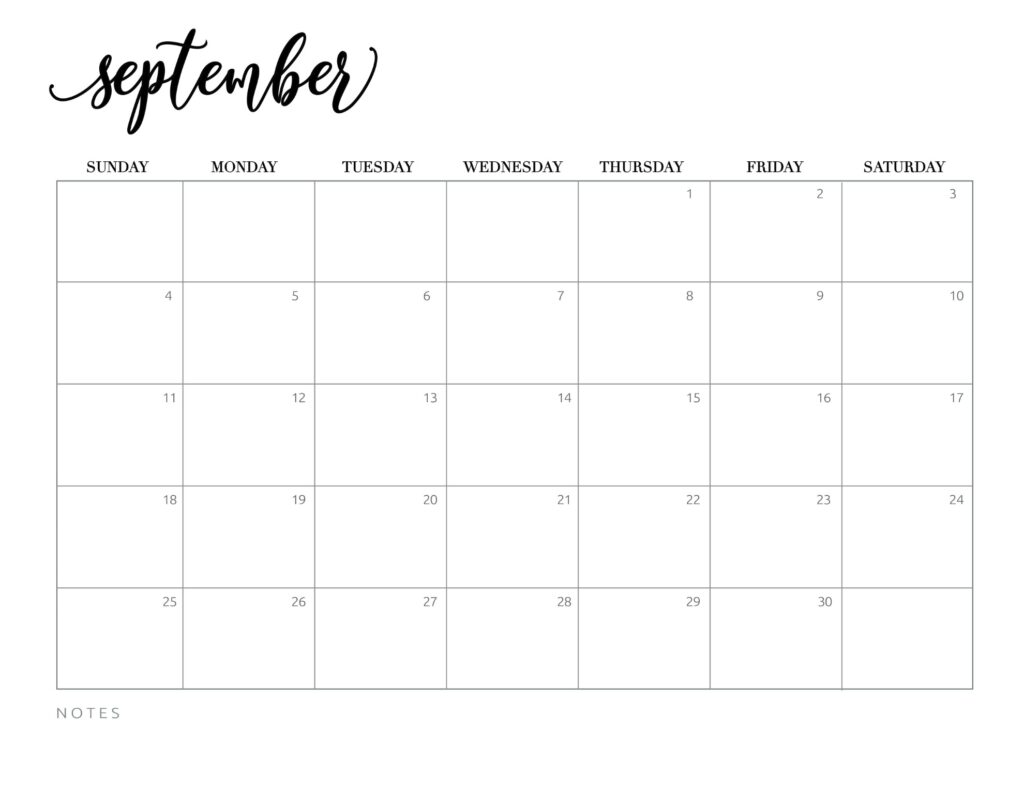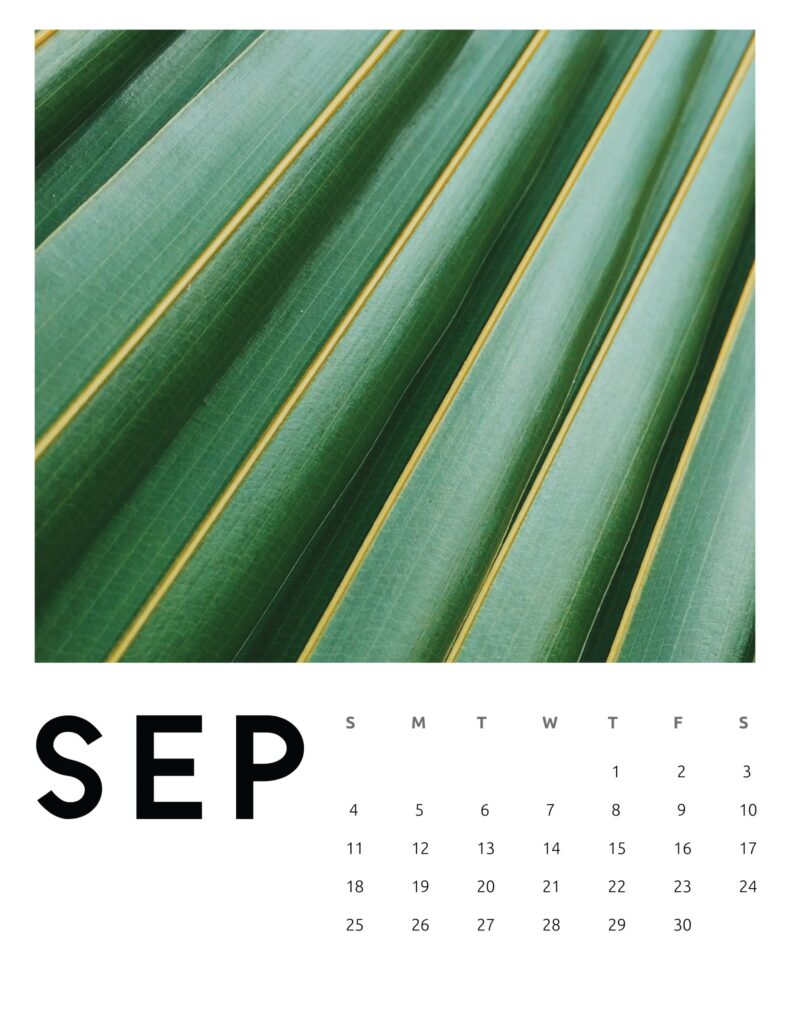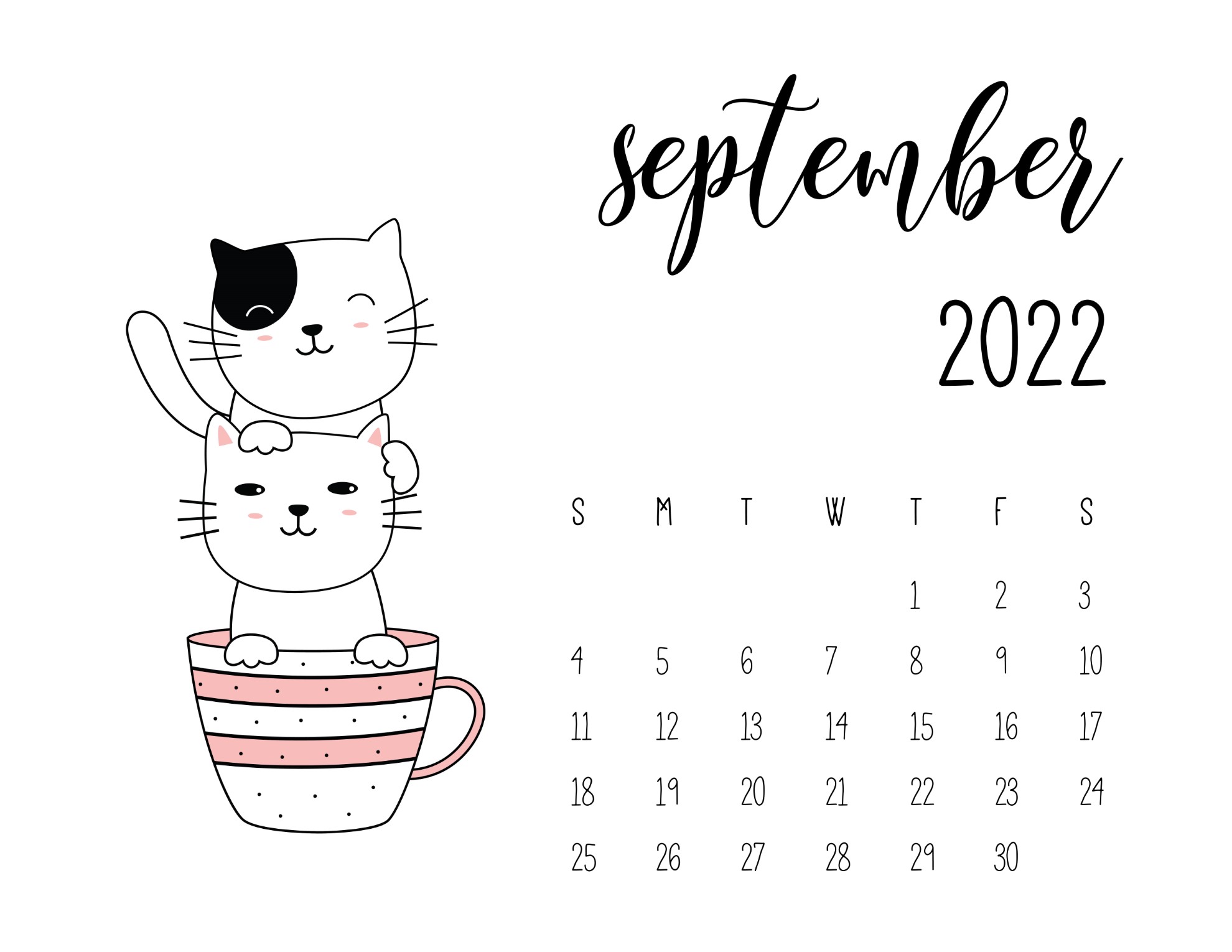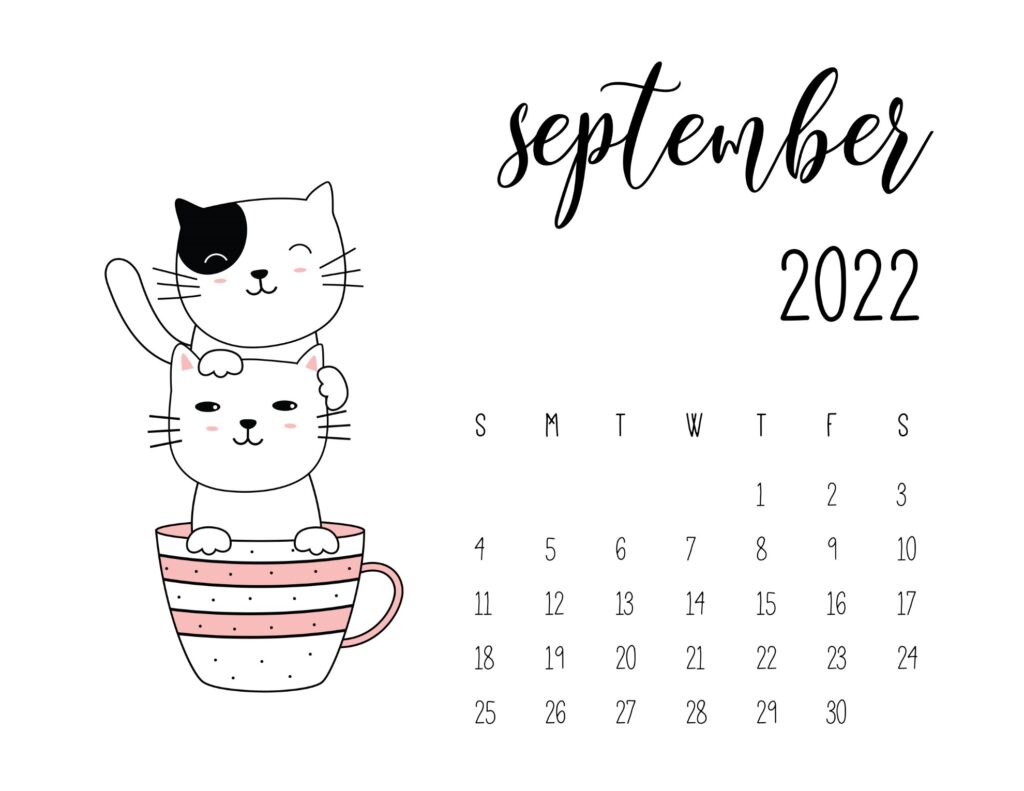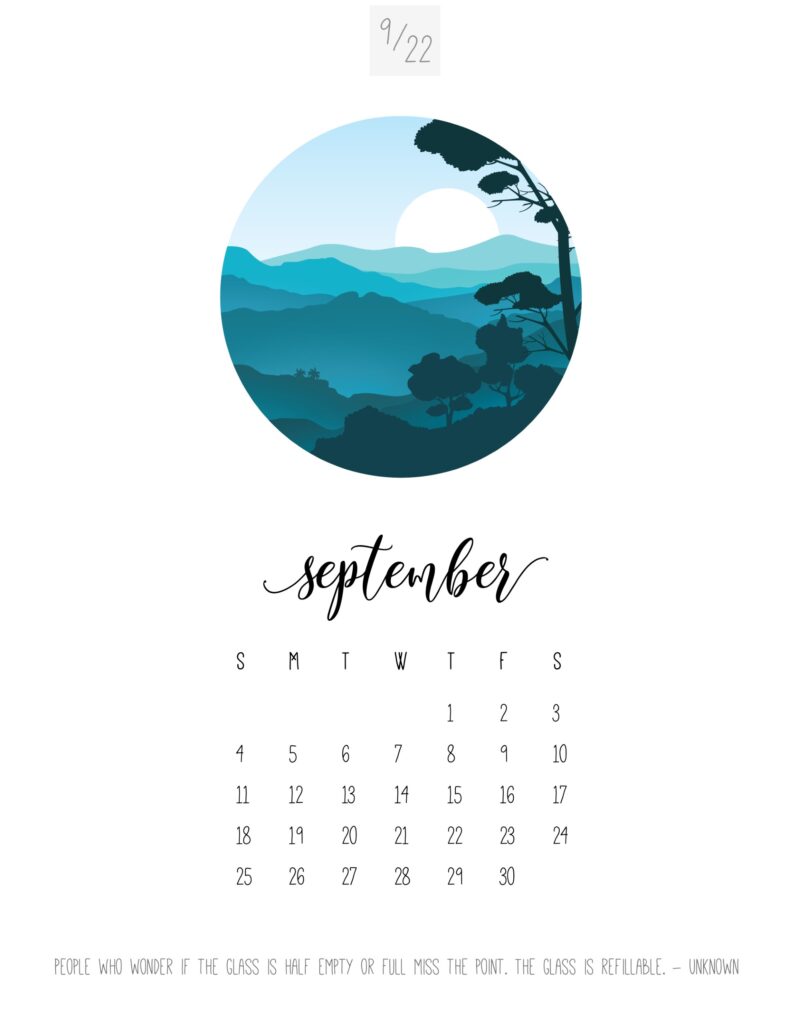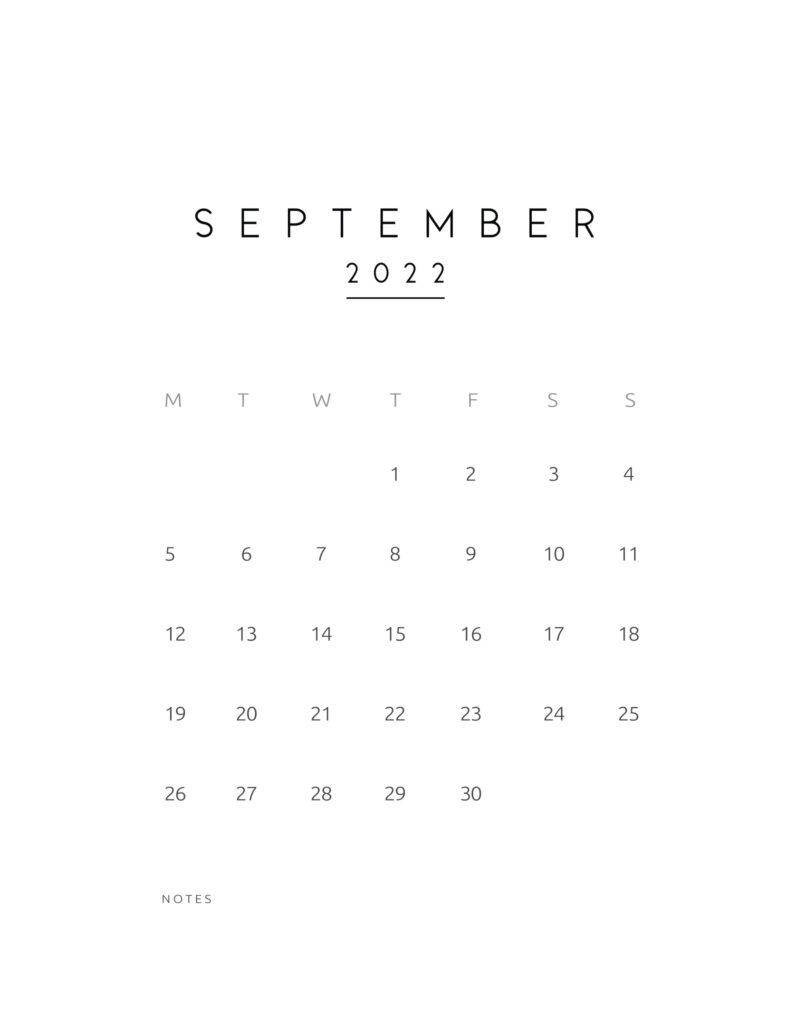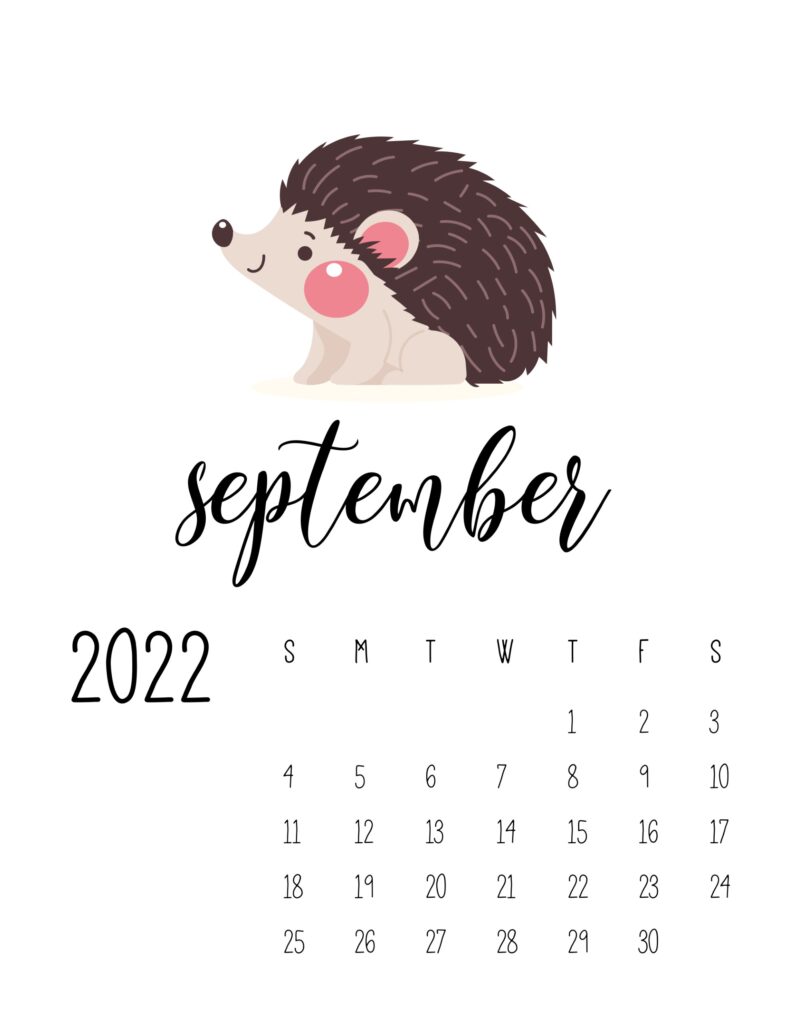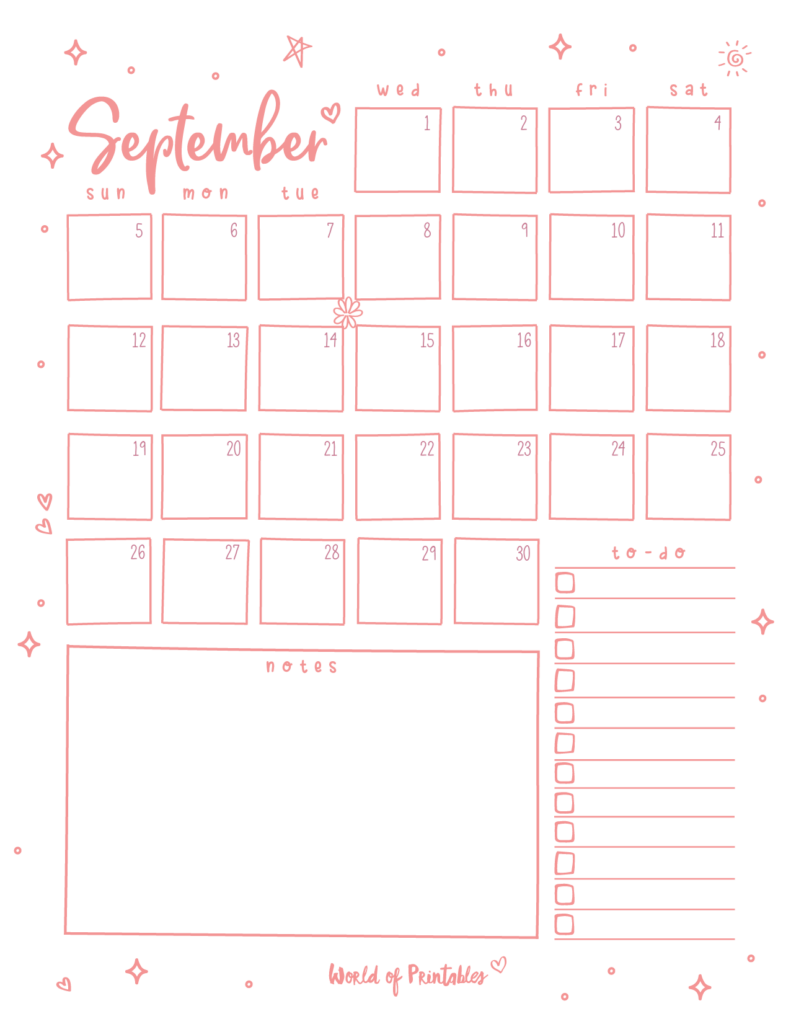 Get set for September with this set of cute printables.
This is a hugely popular cute calendar that we create every month. It comes with a set of day and week planners in the same cute theme, all designed to help you plan your days ahead this September. You can get the September Calendar and Planner Set printables all for free.
The September 2022 calendar, that you get from www.worldofprintables.com is free and editable. Our free printable calendars are available in PDF, JPG, and PNG formats.
Choose your favorite and save the calendar to your computer. Once printed you can edit by adding your notes and important dates before you print the September 2022 calendar.
If you liked these September calendars, please follow us on Pinterest or Instagram and sign up for our free newsletter to get the news of our latest printables direct to your inbox.
How to make printable calendars look stunning
Print it! – Our calendars look so good when printed on this bright paper.
The paper is a good weight and works great with inkjet and laser printers, making the ink look crisp and clear. If you want something a little more heavy-duty for a shop-bought look then this card stock is a great option that's used a lot in the printable community.
Add some style!
Resize it – Resize our calendars easily, make them bigger or smaller to fit into your planner, frame or hanger – find out how here.
Style it – Style your calendar! Add them to showcase frames for a stunning display, poster hangers for a boho look, or even bind up your own for a shop-bought look! See more ideas on how to style printable calendar templates to match your home decor!
Snap it – Take a photo of your calendar and tag us on Instagram! We love to see how you use our calendars and may even feature your photo on our blog!
More awesome free printables from World of Printables
We've created a huge amount of calendars, printables, and templates. You'll find printables and templates to help you plan and organize all aspects of your life.
Be sure to grab as many freebies as you can while you're here.
We think you'll find these very useful:
Free printable calendars
Our recent printable 2022 calendars. Many more printable calendars are available to get and print for free.
Popular calendars
Free printable planner templates
Our recent printable planner templates. Many more planner templates are available to use and print for free.
---
Like these freebies?
Get notified of our next monthly free printables – you're gonna love them!
Follow World of Printables on Pinterest