Once you download your free printable December 2021 calendar, you can save it and print it as often as needed. You can use it for many different things such as a calendar, a schedule or a tracker.
About the December calendar templates
It's the final month of the year and time to get your free printable December calendar!
You can use our free printable December 2021 Calendars for your home, office, desk or planner and they are free to download for personal use.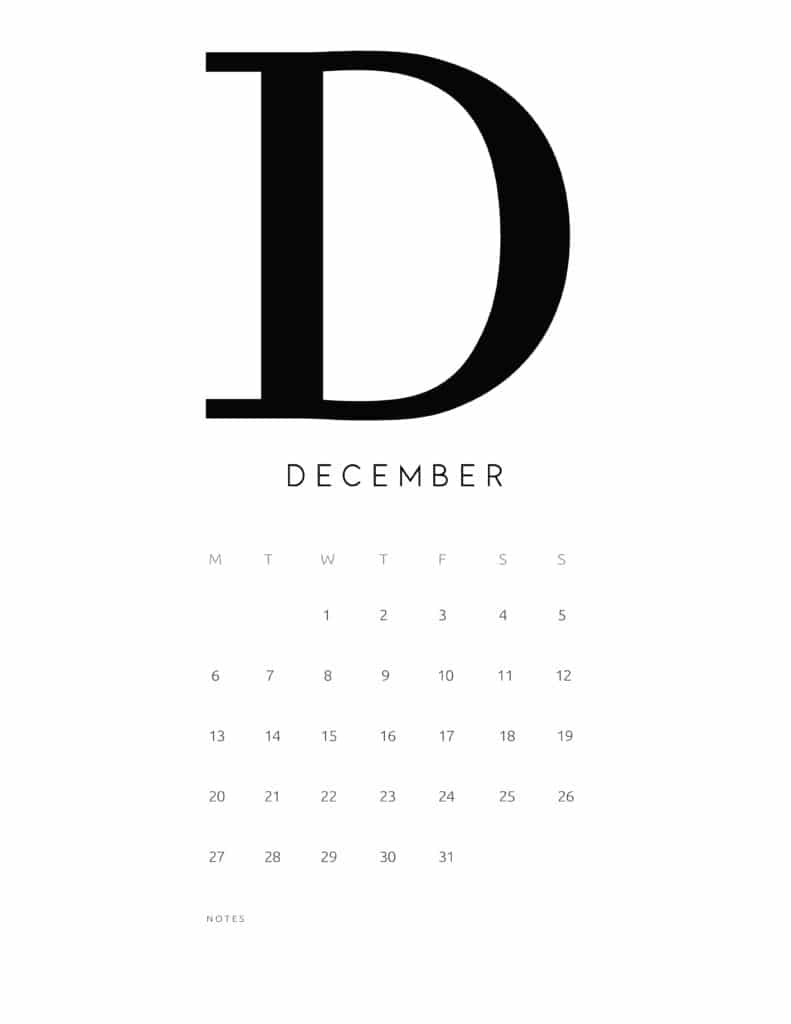 As you look through our website you will see that we have so many amazing calendars for every month of the year covering a range of beautiful styles from floral and botanical to minimalist.
All of our calendars are ready to print in US Letter size (8.5 x 11") but they can be easily resized to fit your needs. You can learn how to resize images with this guide.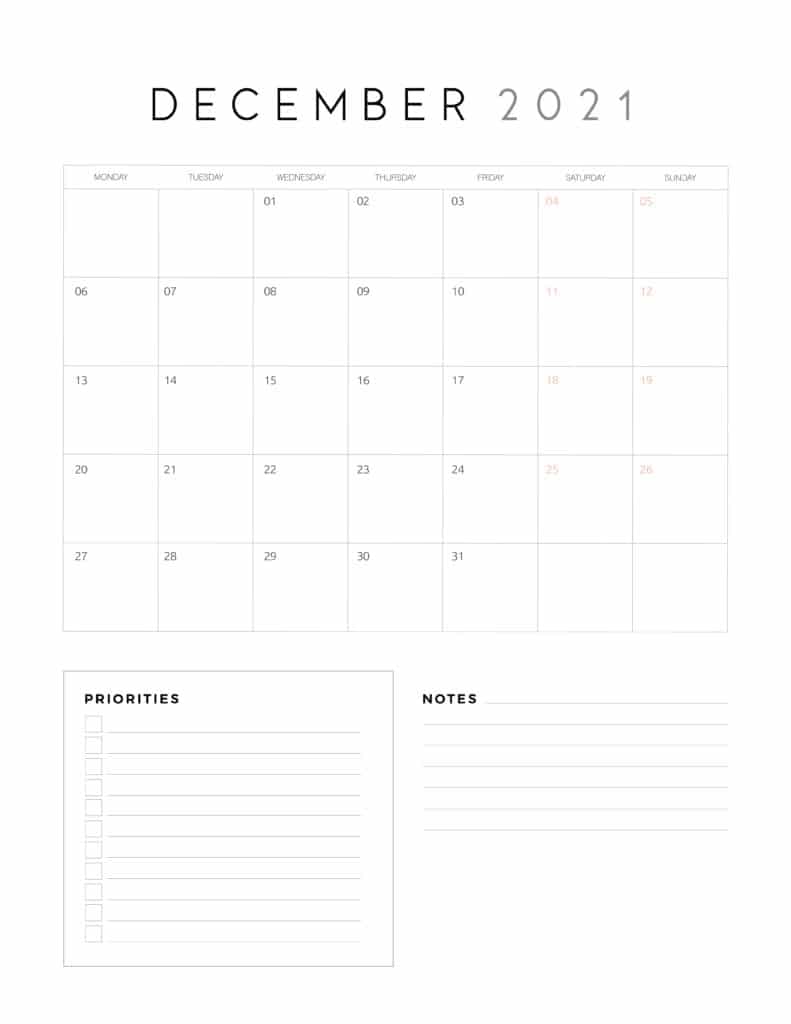 If you are looking for a calendar for 2021 then see our huge range of free printable 2021 calendar templates.
You can also download our free printable blank calendar templates if you want if you want something quick and easy that you can print at any time with minimal fuss.
If you download the pdf calendars from World of Printables, you will need Adobe reader or equivalent to print.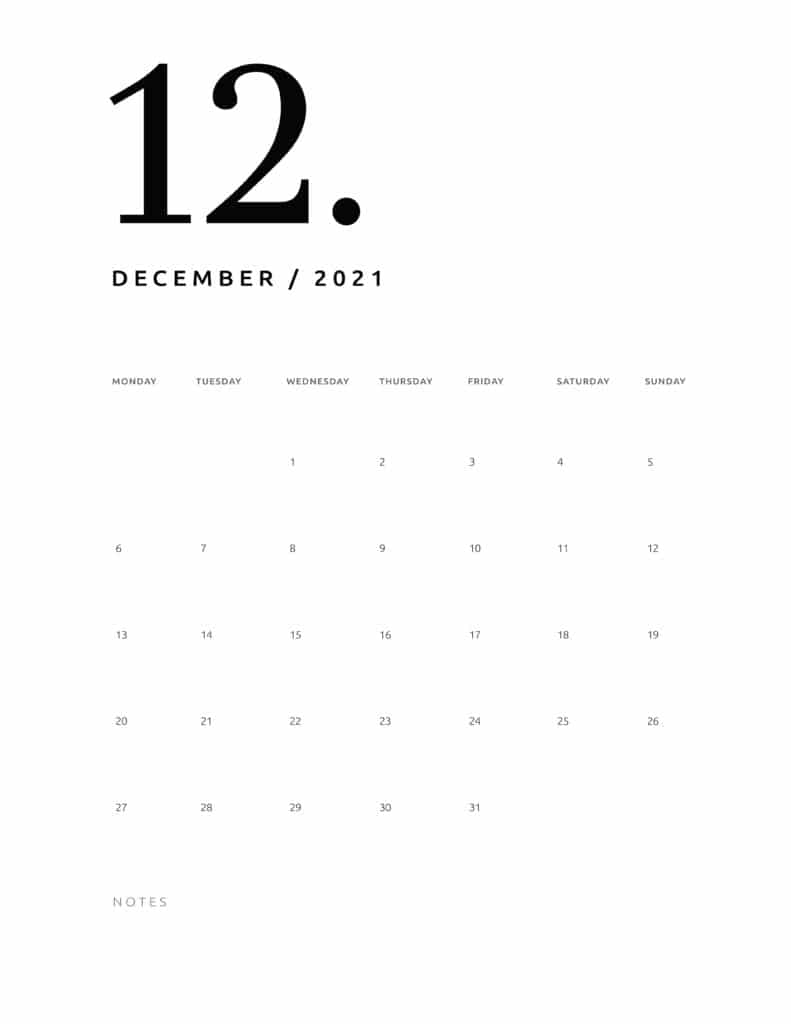 You can also download our free printable 2021 Calendar with holidays templates.
If you want a one page 2021 year calendar then we also have a selection of them available.
What is the December month meaning?
December comes from the Latin word Decem (ten). December was originally the 10th and final month of the Roman calendar and so became December.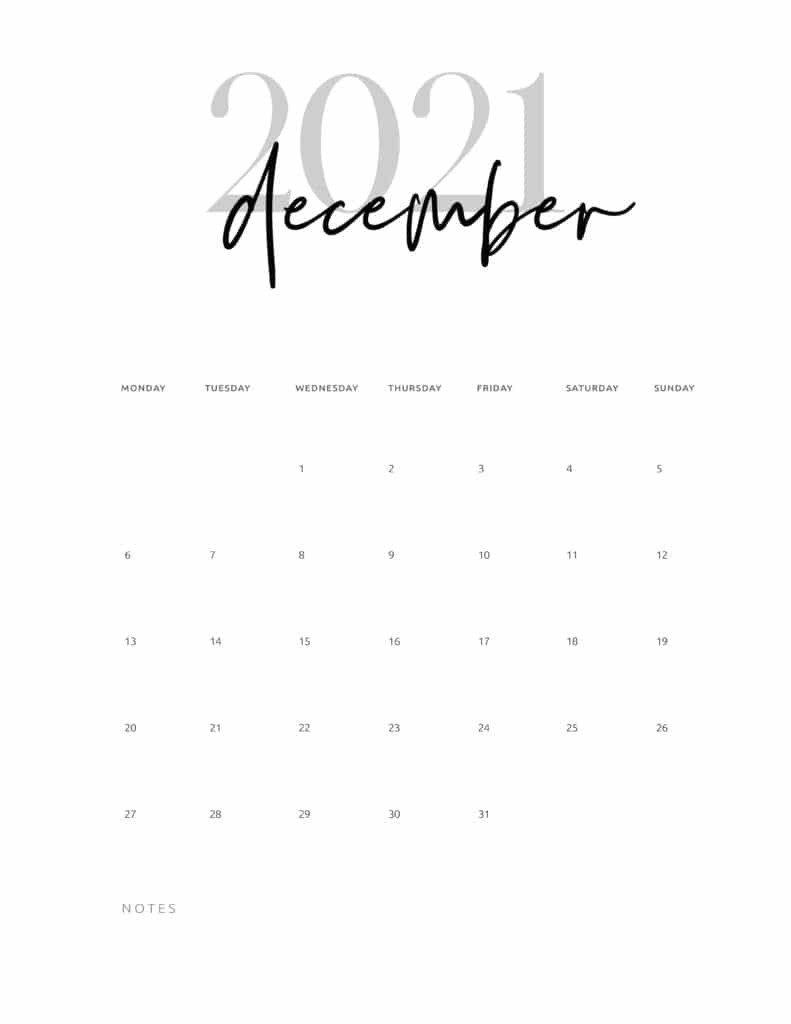 What is the December birthstone?
December has three birthstones – Tanzanite, Zircon and Turquoise. Turquoise is the traditional birthstone whereas Zircon and Tanzanite are the modern options. Blue Zircon is the most popular modern birthstone.
What is the December zodiac sign?
There are two zodiac signs for people whose birthday falls in December. Depending on the date you were born you will be either a Sagittarius (Archer) or a Capricorn (Goat). A Sagittarius' birthday falls between November 22nd and December 21st and a Capricorn's birthday falls between December 22nd and January 19th.
How many days are in December?
There are 31 days in December.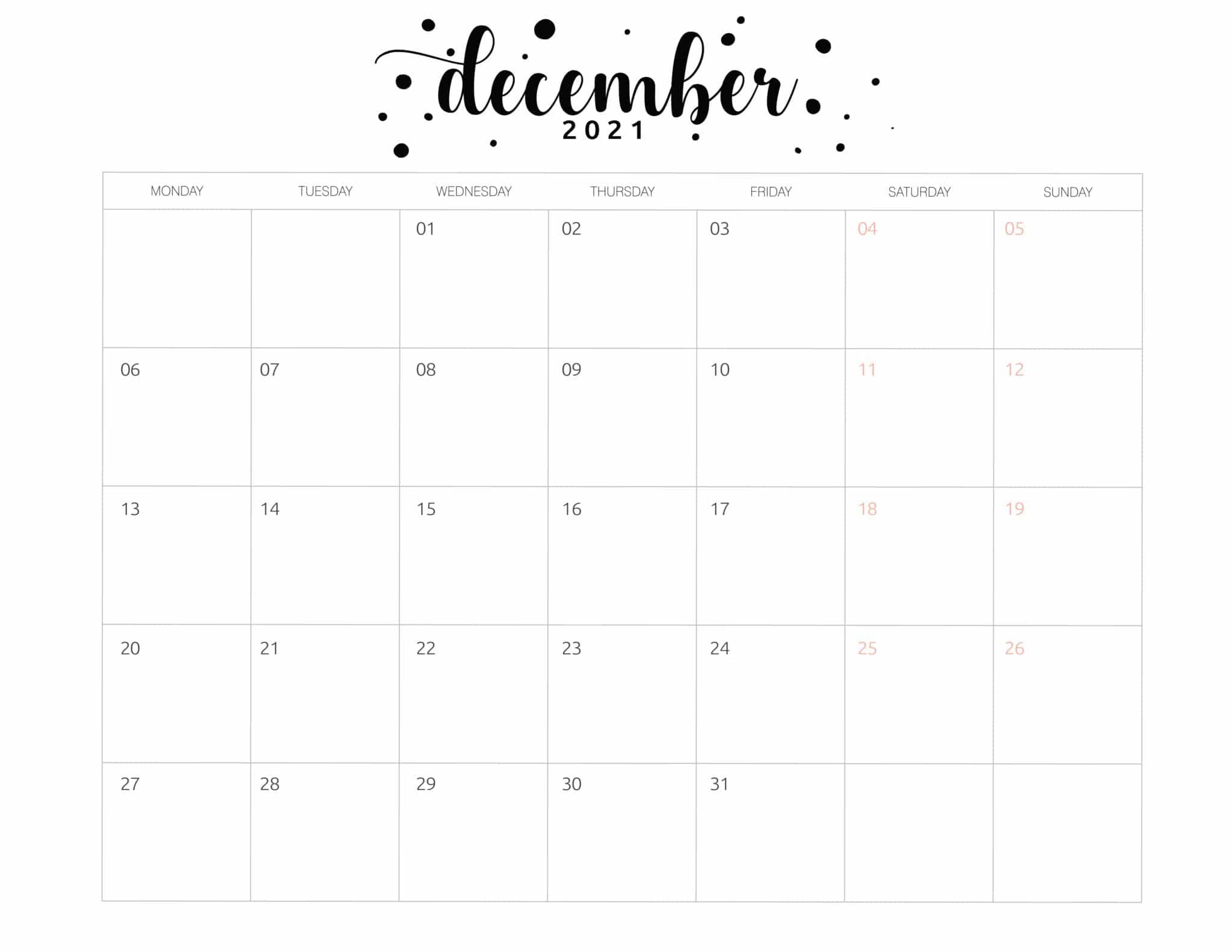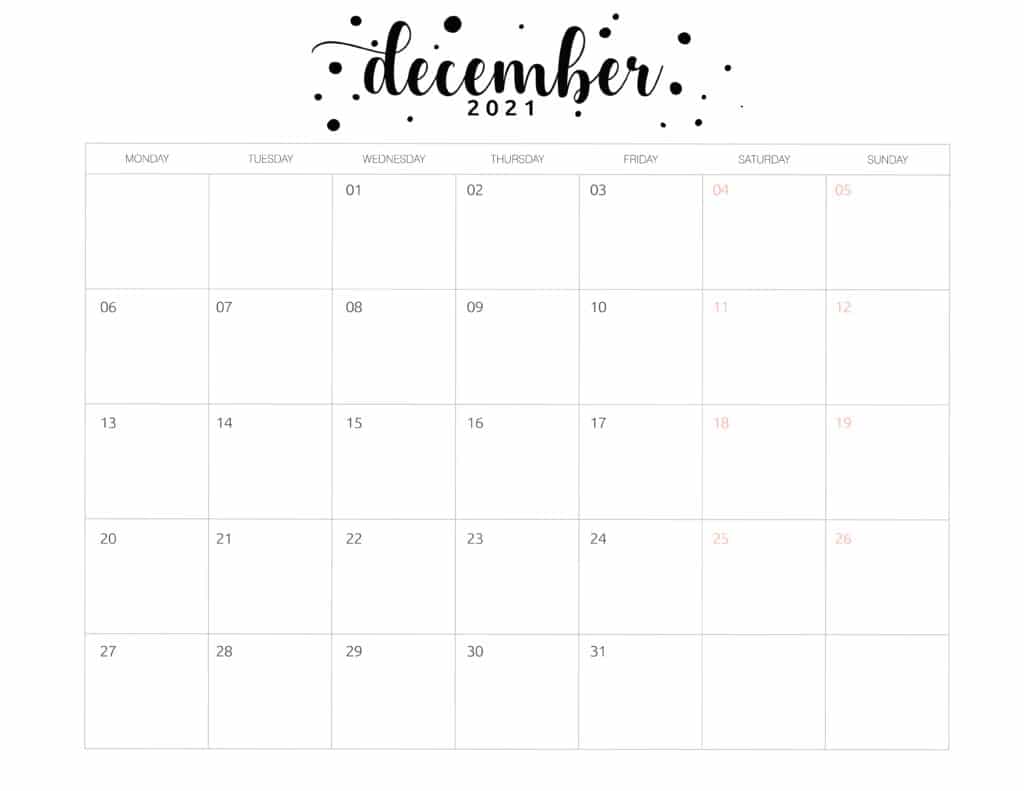 What day does December start on in 2021, 2022, 2023?
Want to know what day December starts this year? Below you will find the December start days for the next three years:
2021 – Wednesday December 1st
2022 – Thursday December 1st
2023 – Friday December 1st
You might notice that every year the date changes by one.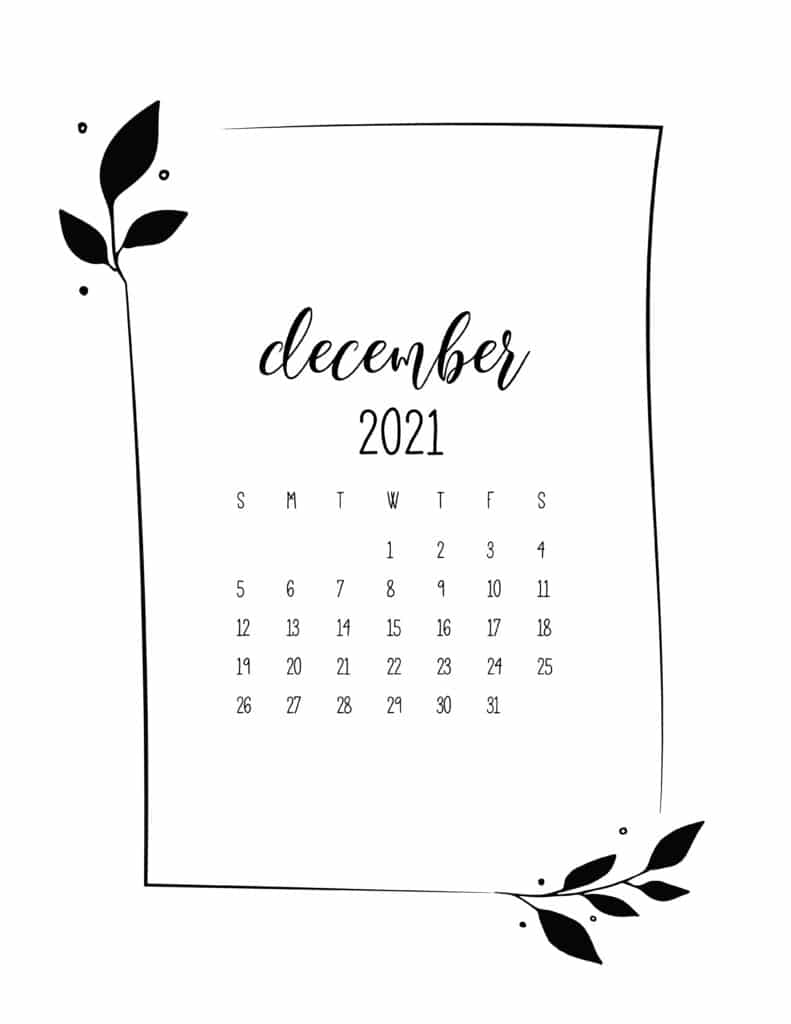 What are the December holidays?
Let's take a look at some of the amazing December holidays you can look forward to celebrating!
These holidays are listed as Federal Holidays:
December 25th – Christmas Day
December 31st – New Years Eve
Christmas Day is a religious day that is celebrated in many countries around the world.
Let's see what else there is to celebrate and enjoy throughout December!
What is celebrated in October on the following dates:
December 1 – World AIDS Day
December 2 – National Mutt Day
December 3 – International Day of Persons with Disabilities
December 4 – National Cookie Day
December 5 – Candle Day
December 6 – National Gazpacho Day
December 7 – National Pearl Harbor Day of Remembrance
December 8 – National Brownie Day
December 9 – Christmas Card Day
December 10 – Human Rights Day
December 11 – UNICEF Birthday
December 12 – Gingerbread House Day
December 13 – Worldwide Candle Lighting Day
December 14 – National Energy Conservation Day
December 15 – National Cupcake Day
December 16 – Day of Reconciliation
December 17 – National Maple Syrup Day
December 18 – National Ugly Sweater Day
December 19 – National Oatmeal Muffin Day
December 20 – Go Caroling Day
December 21 – Look On The Bright Side Day
December 22 – National Cookie Exchange Day
December 23 – National Christmas Movie Marathon Day
December 24 – Christmas Eve
December 25 – National Pumpkin Pie Day
December 26 – Boxing Day
December 27 – Make Cut-Out Snowflakes Day
December 28 – Pledge of Allegiance Day
December 29 – Still Need To Do Day
December 30 – National Resolution Planning Day
December 31 – National Champagne Day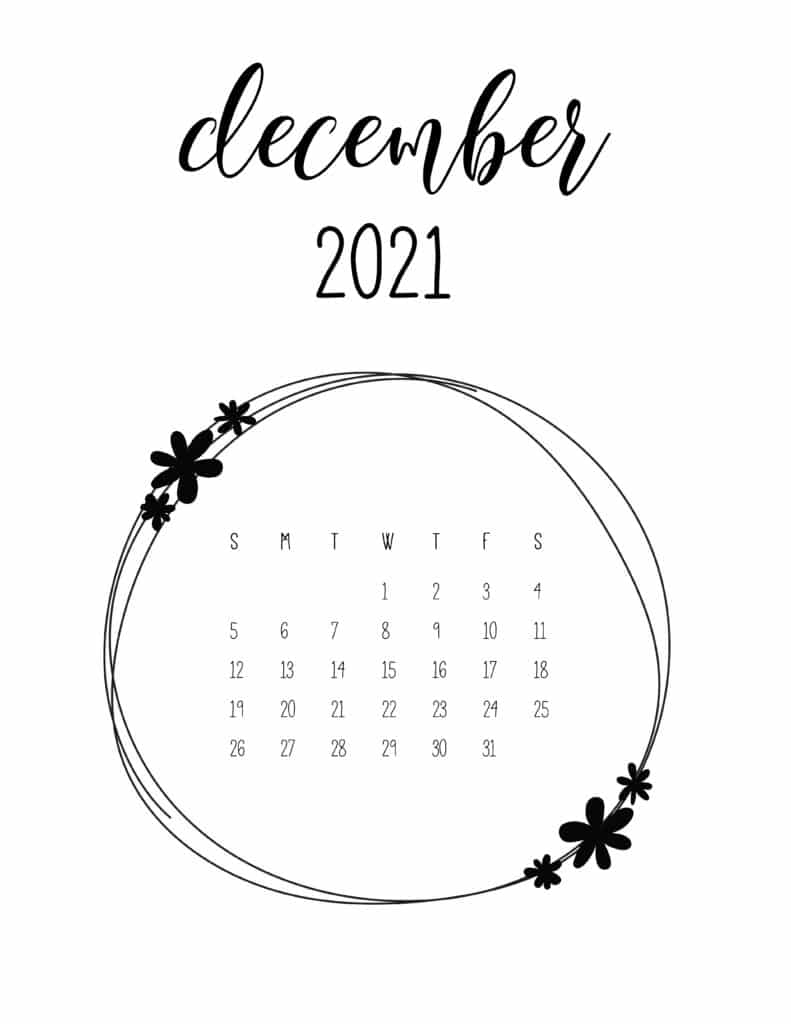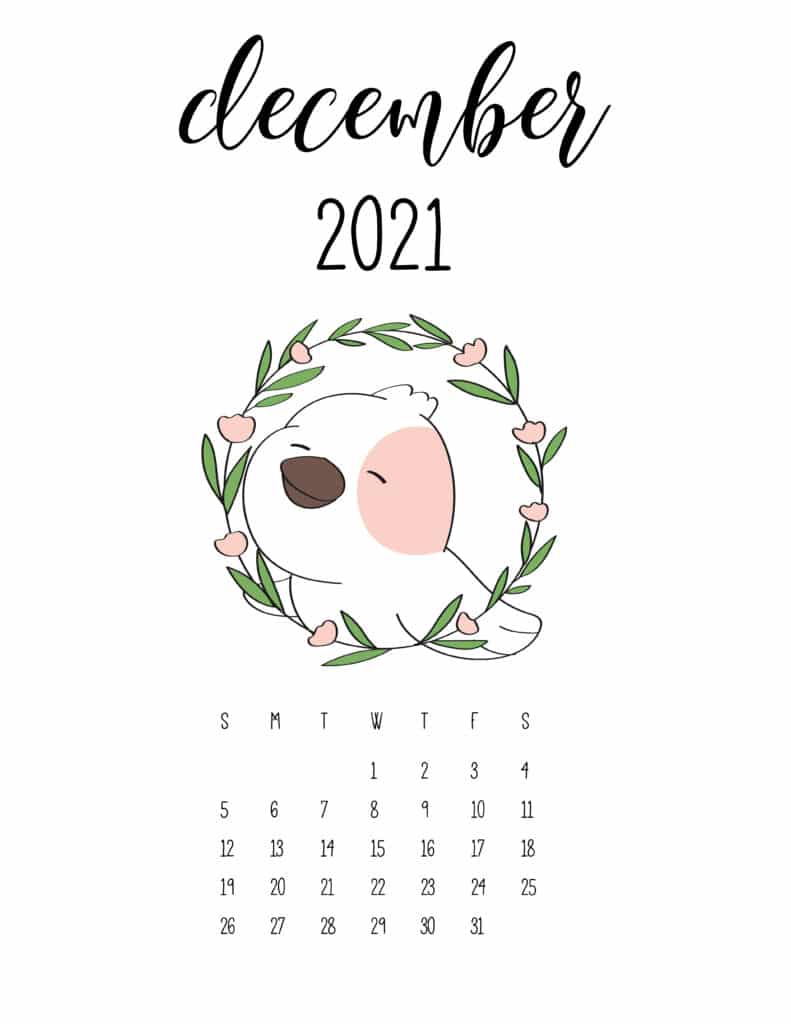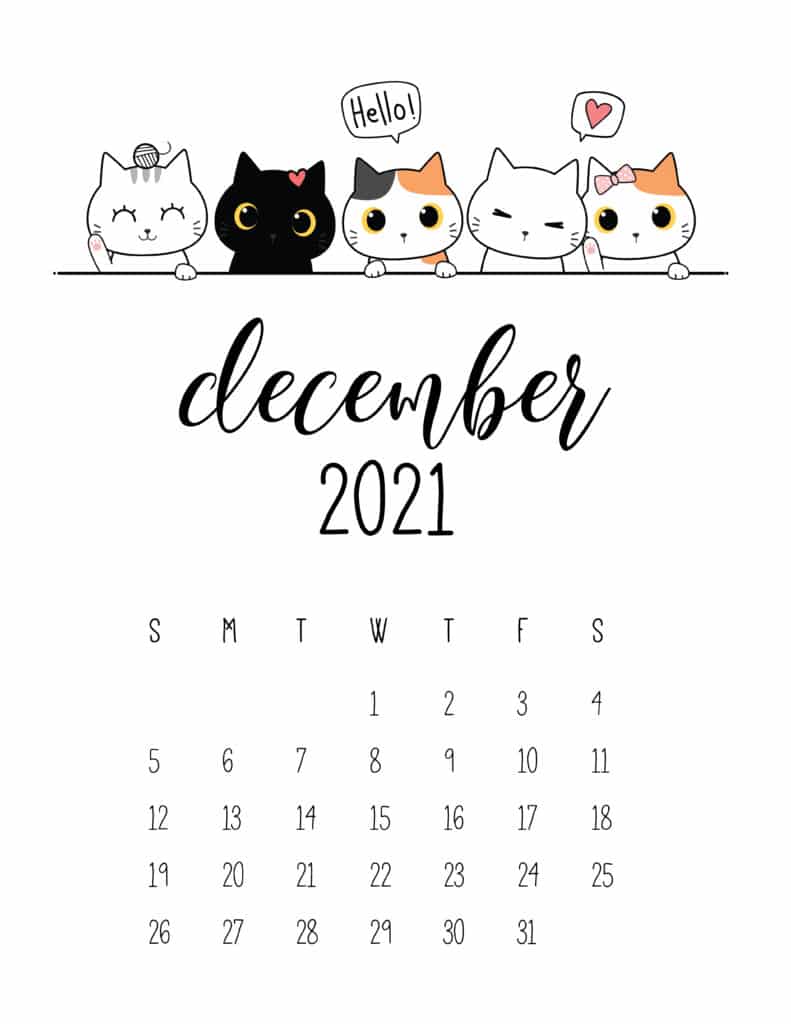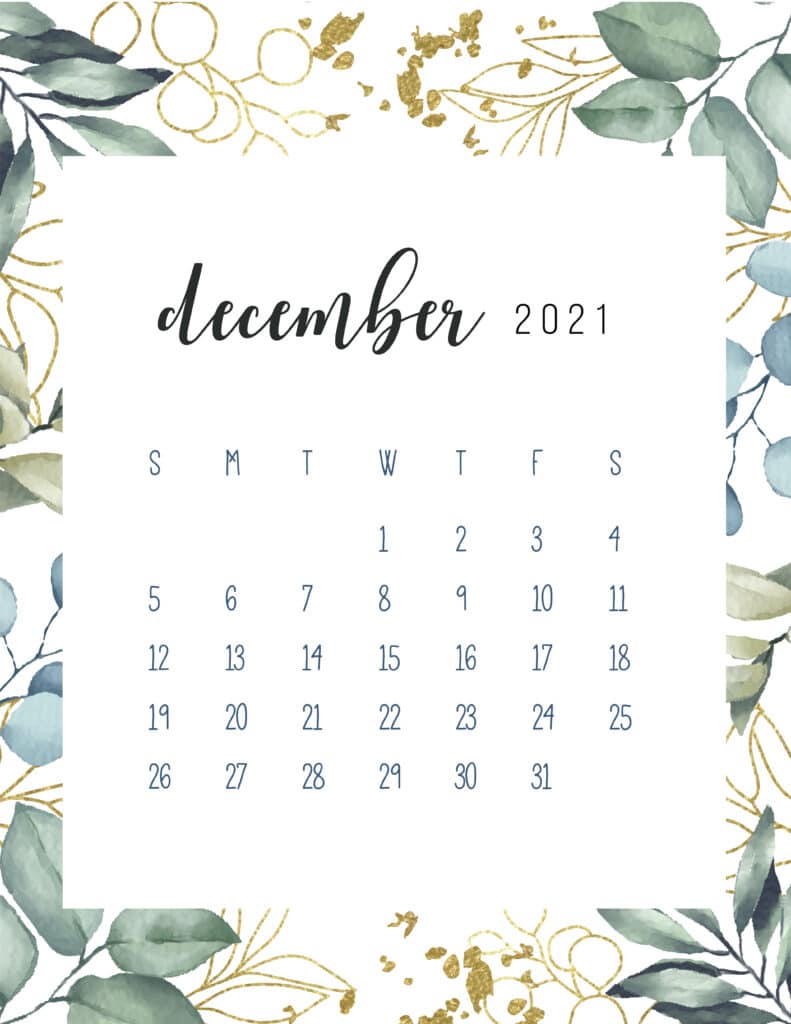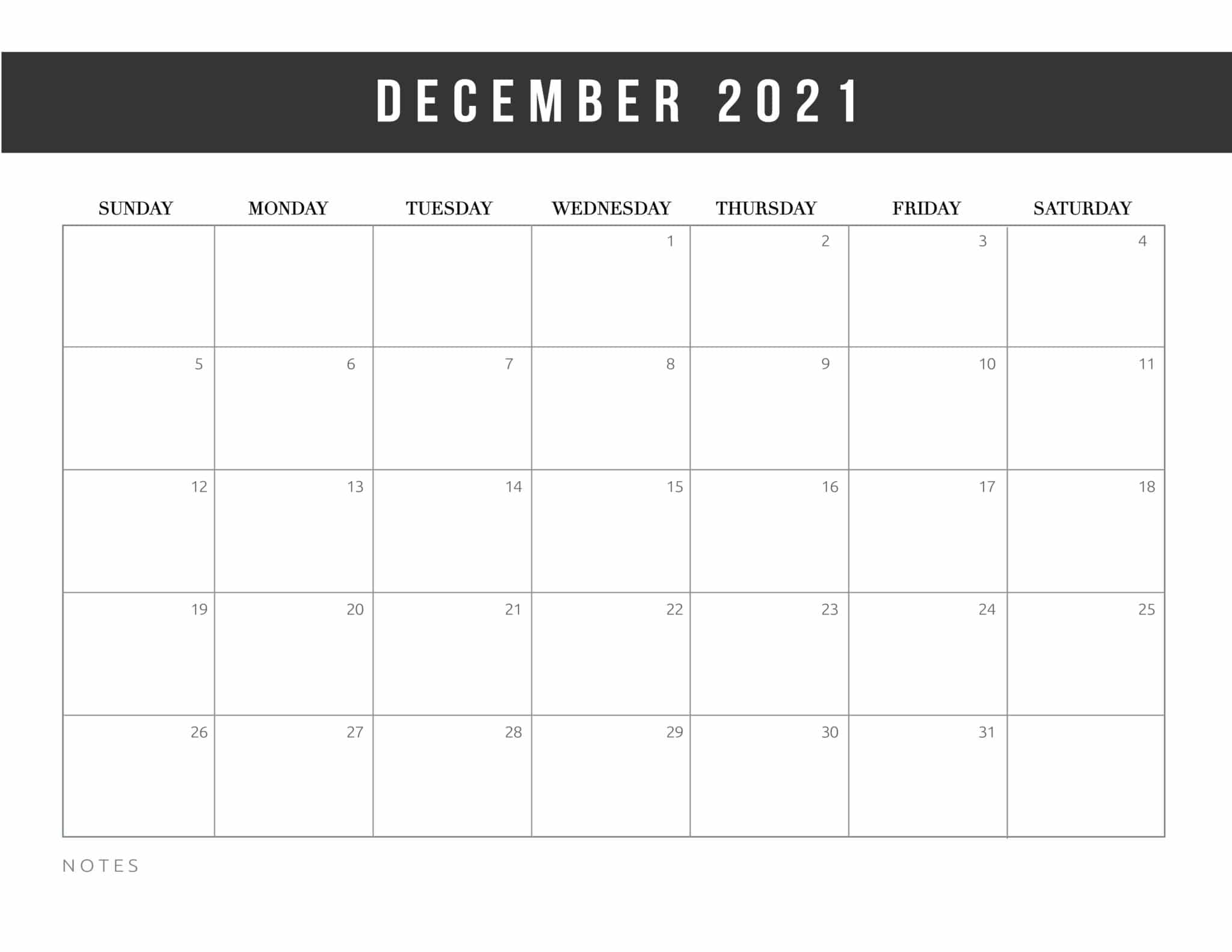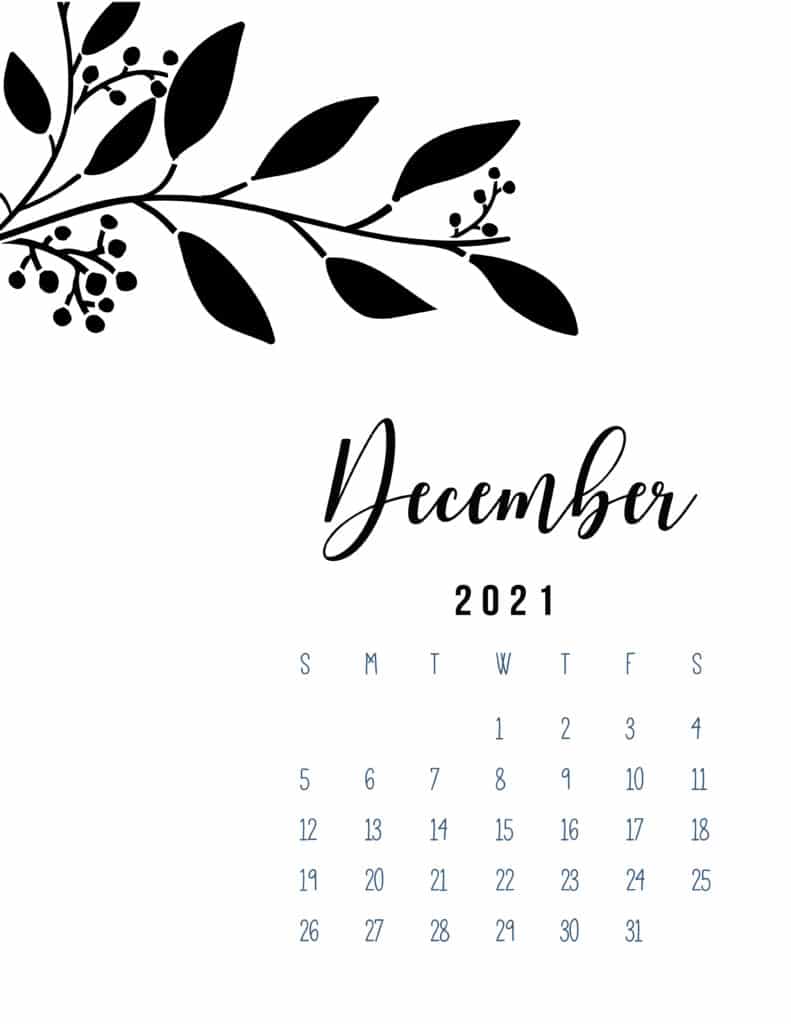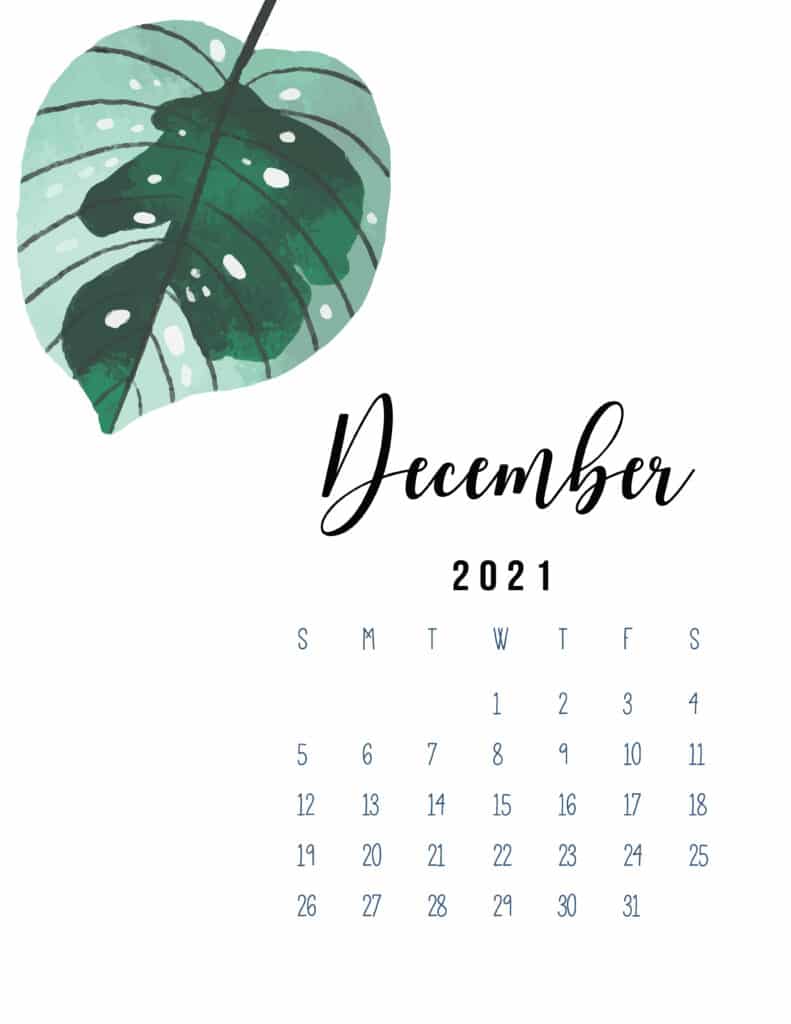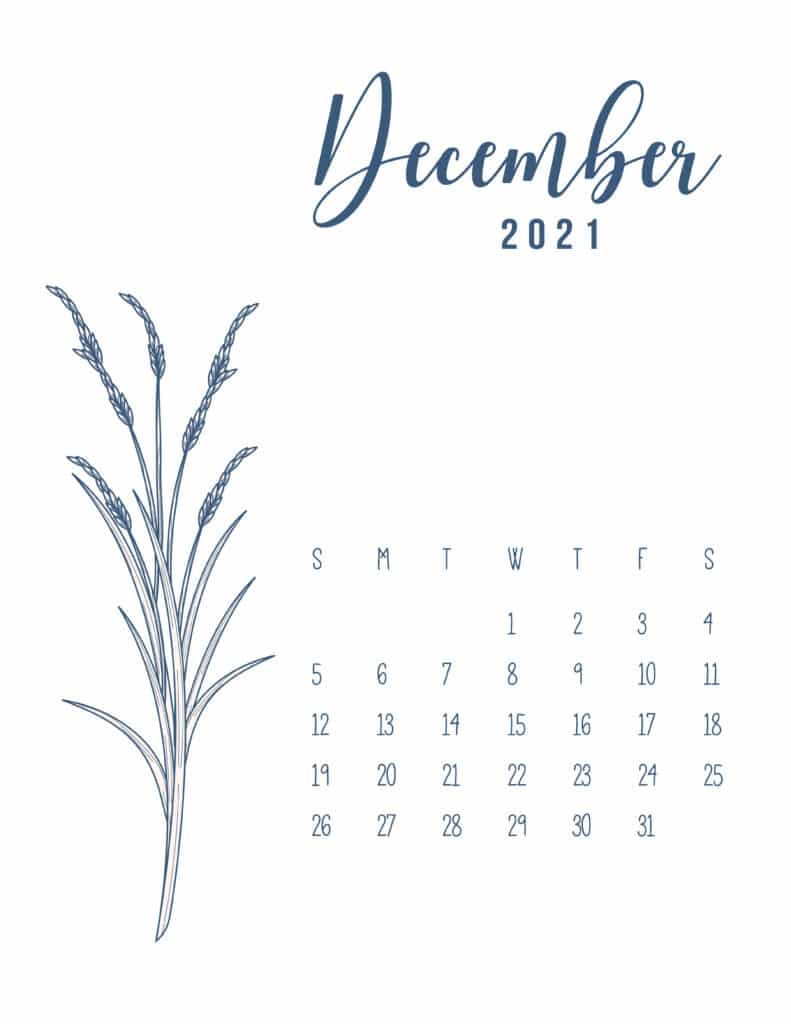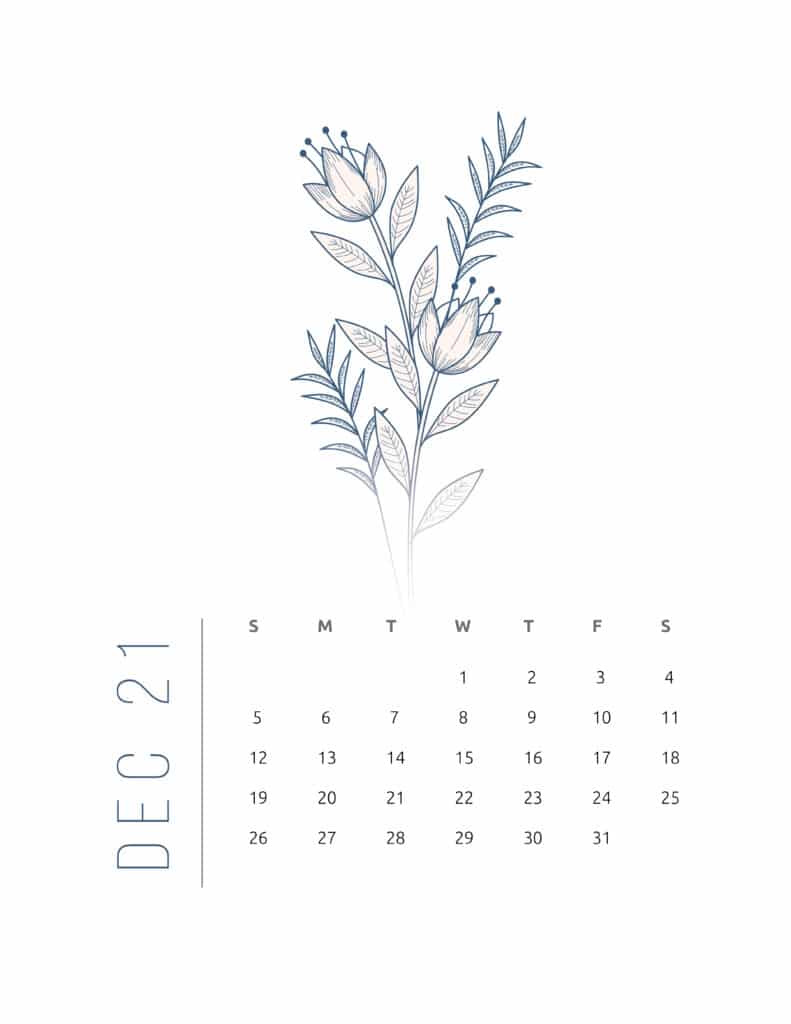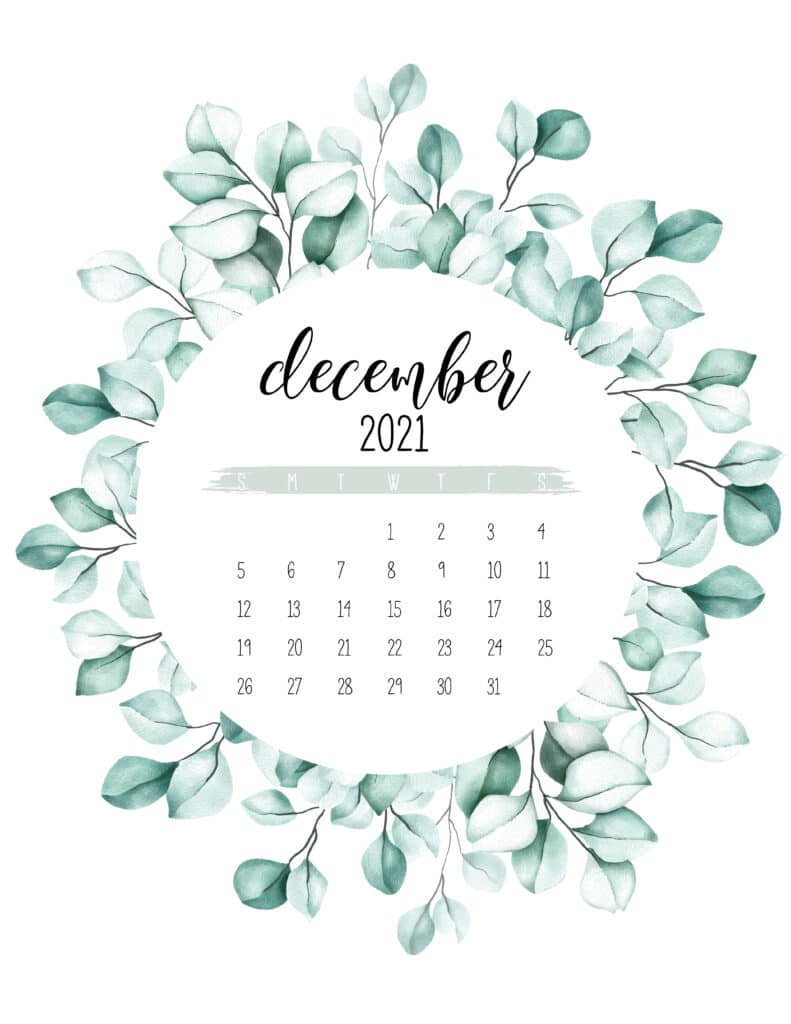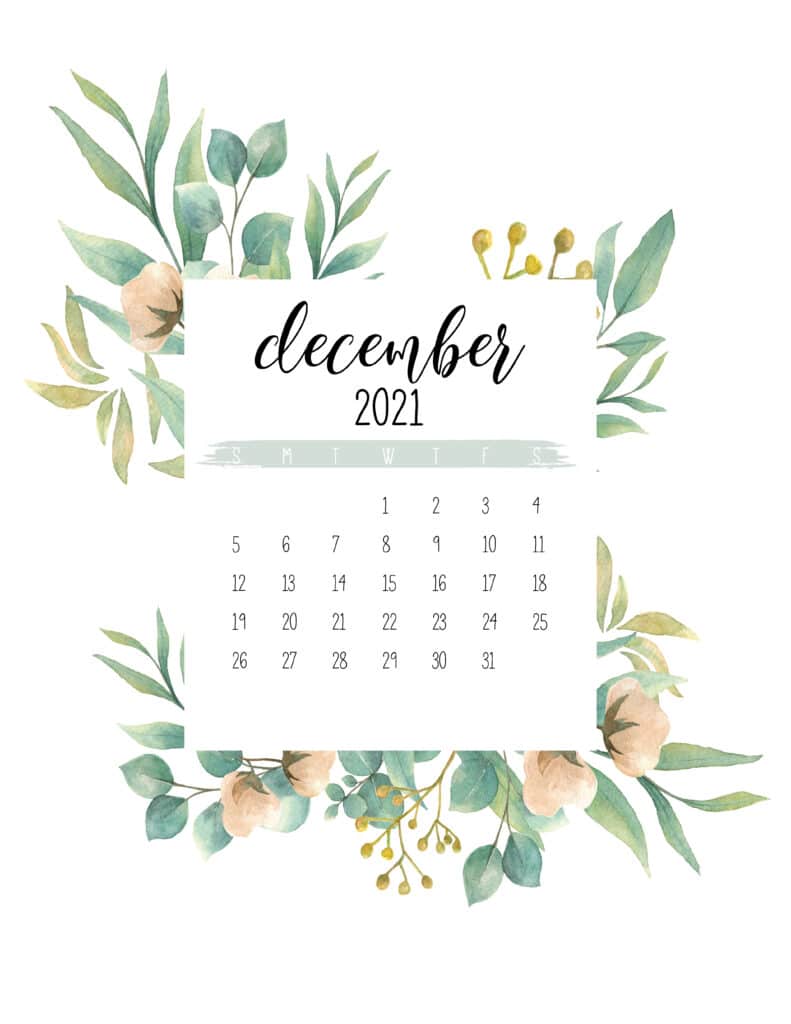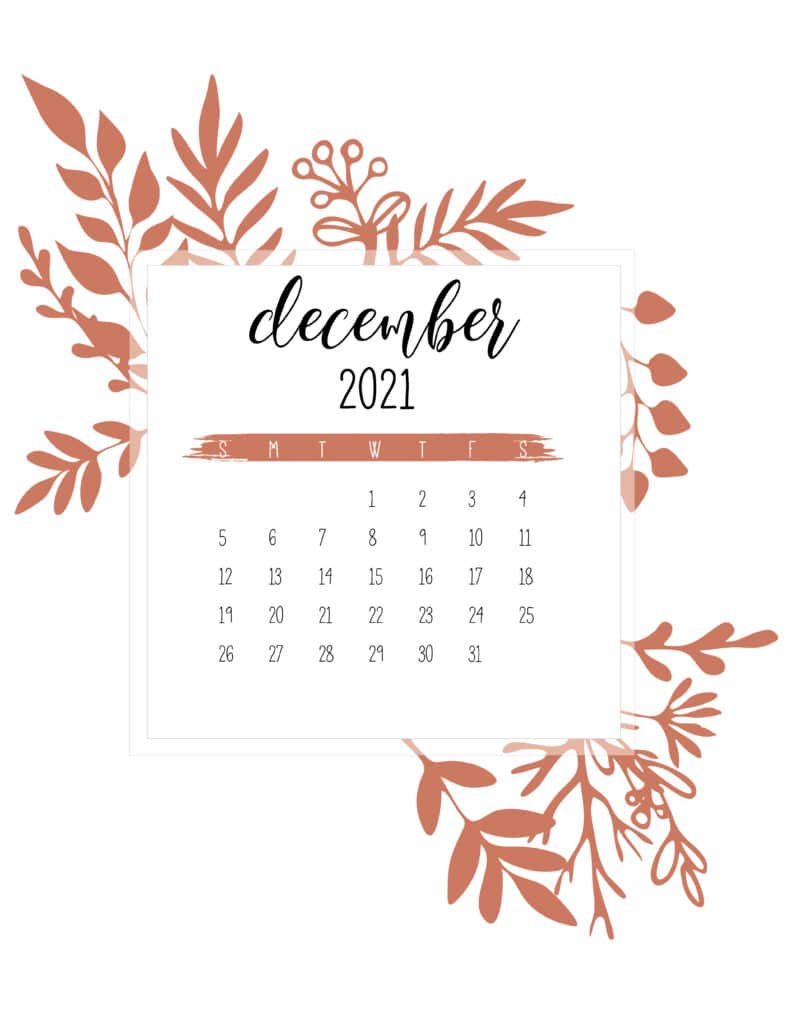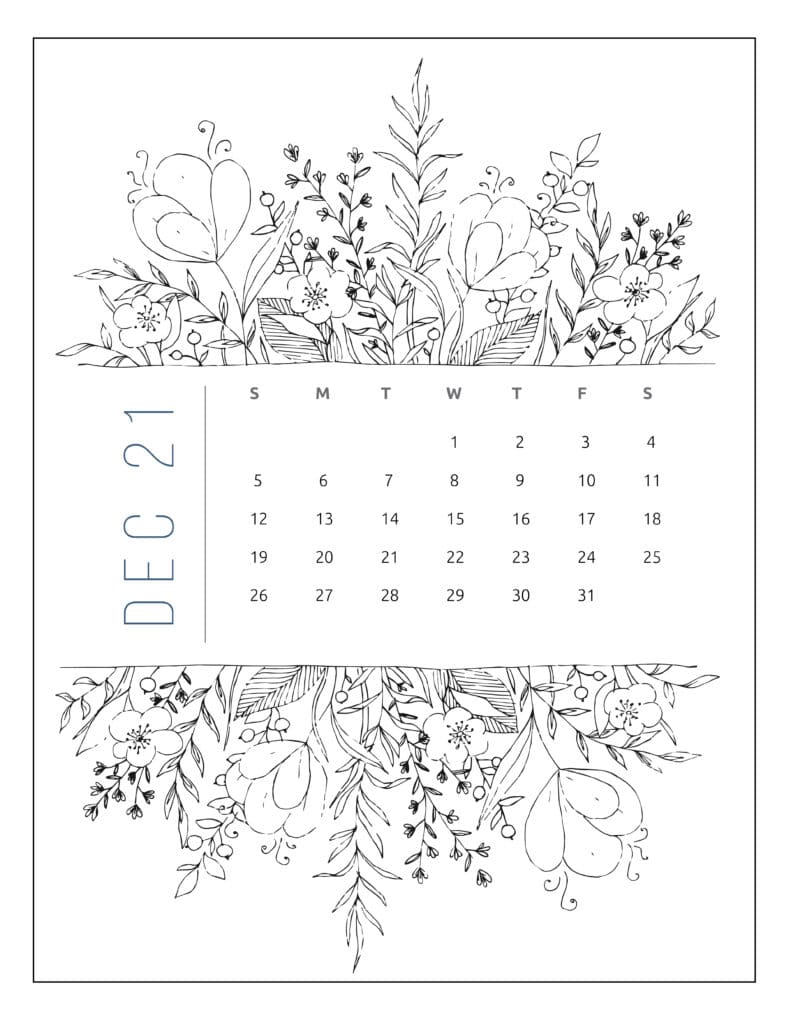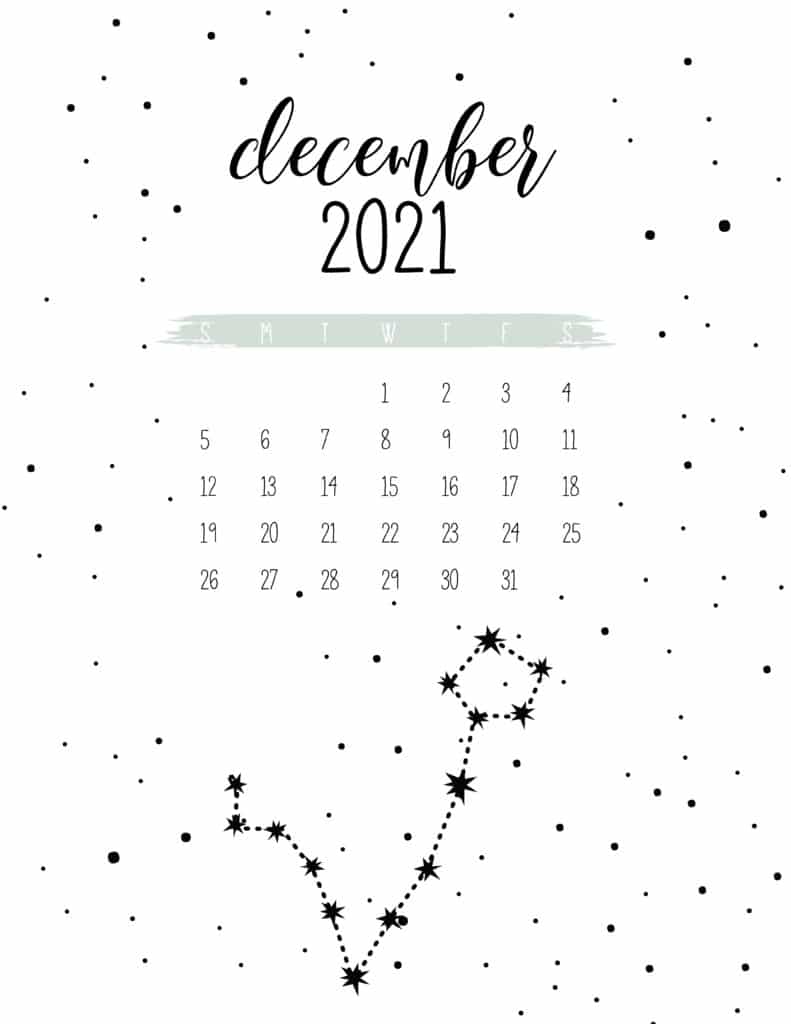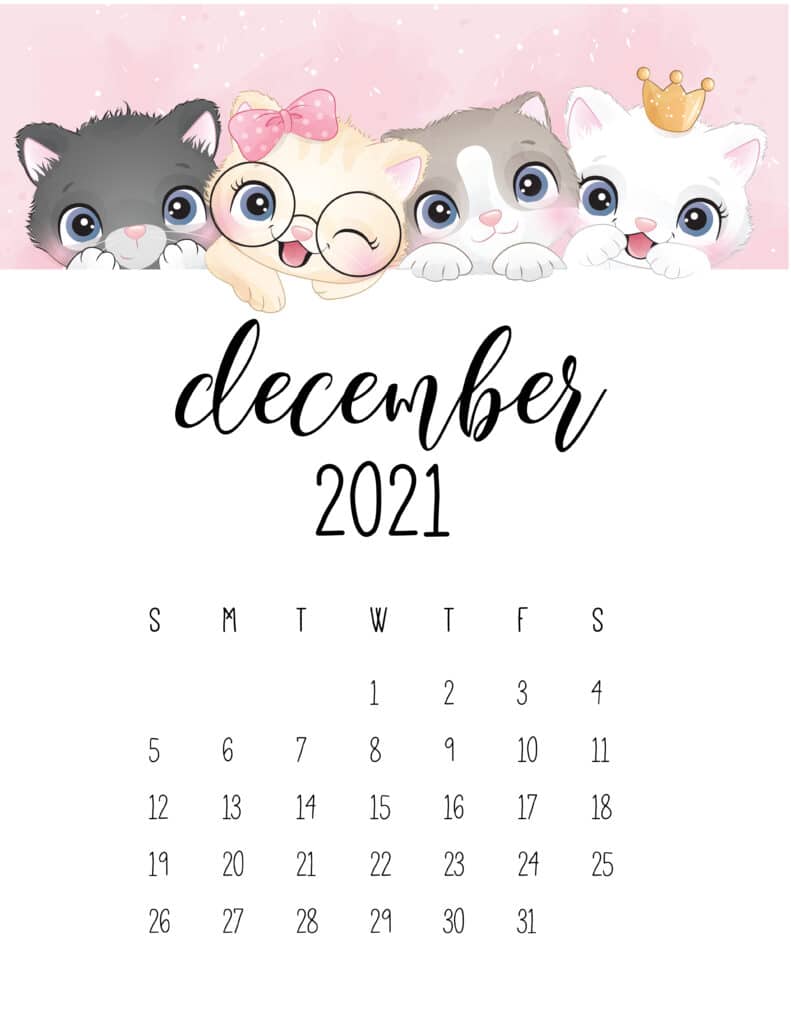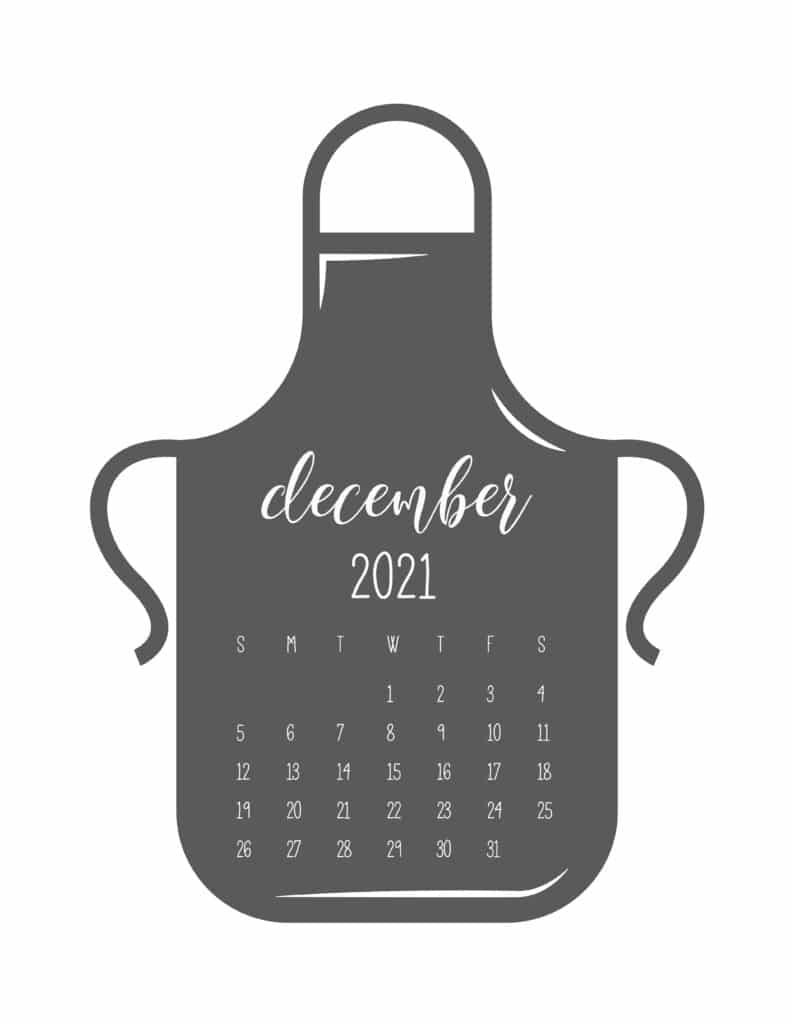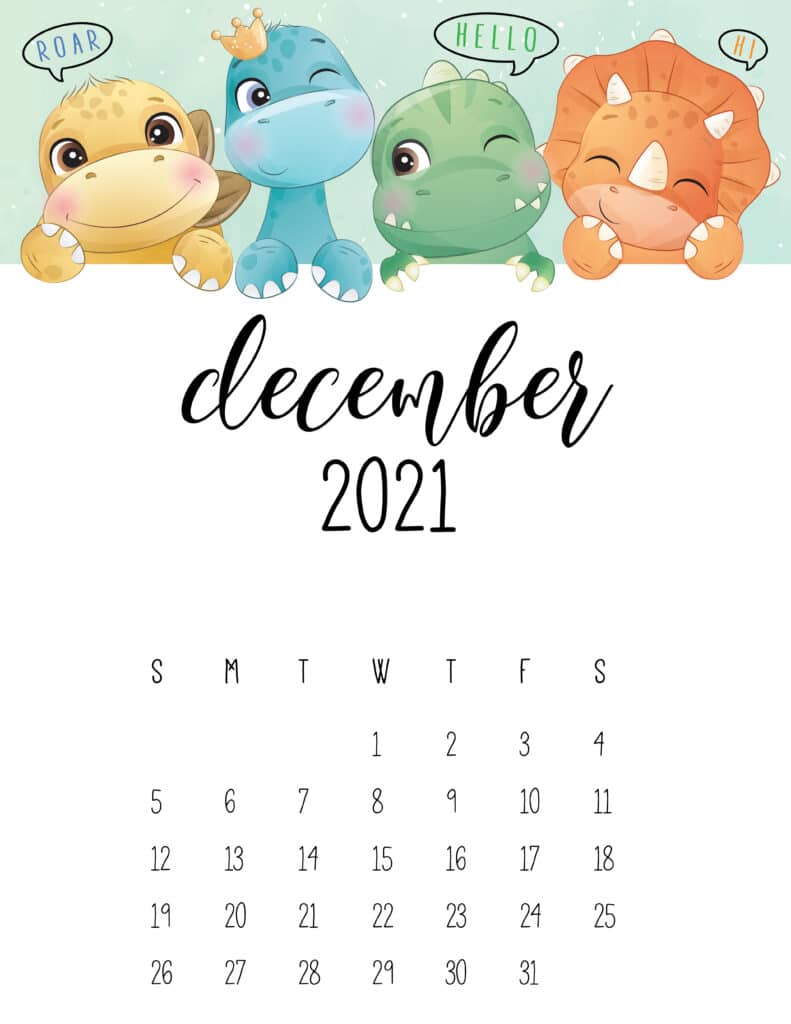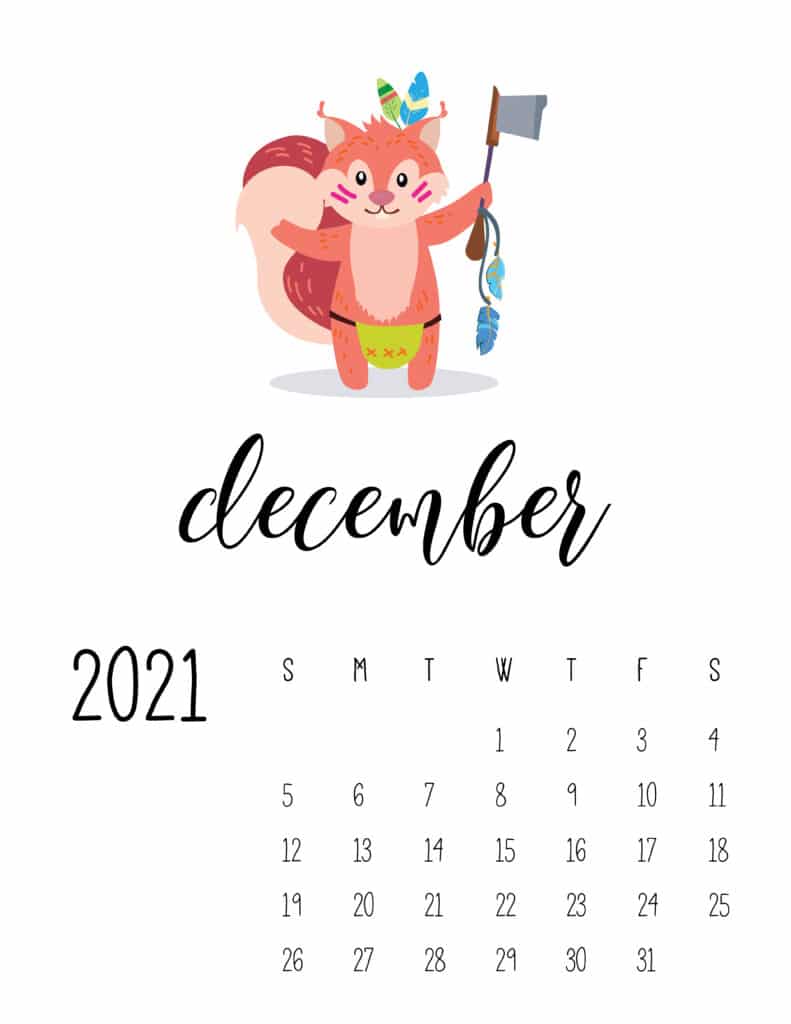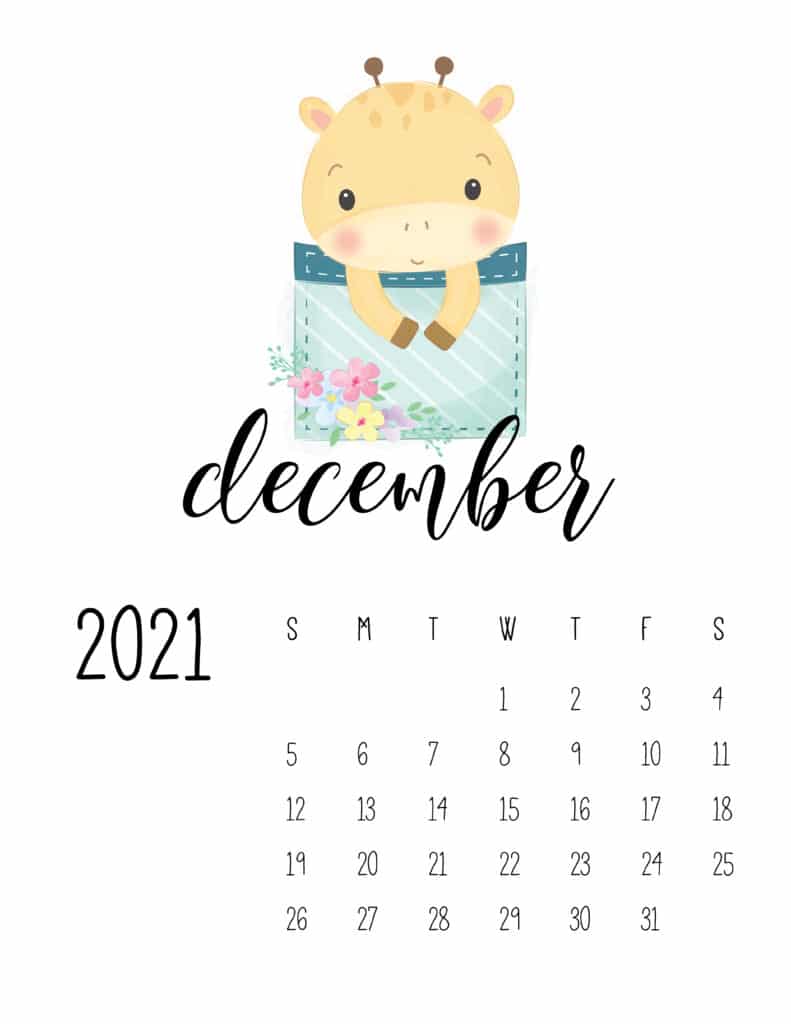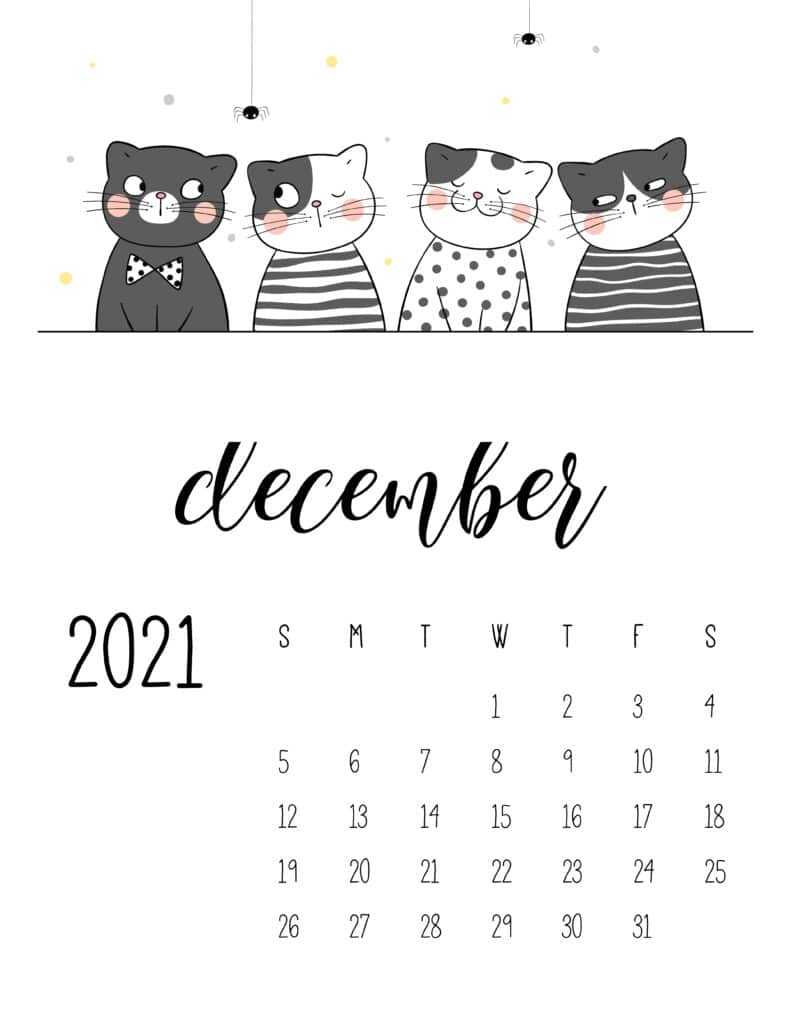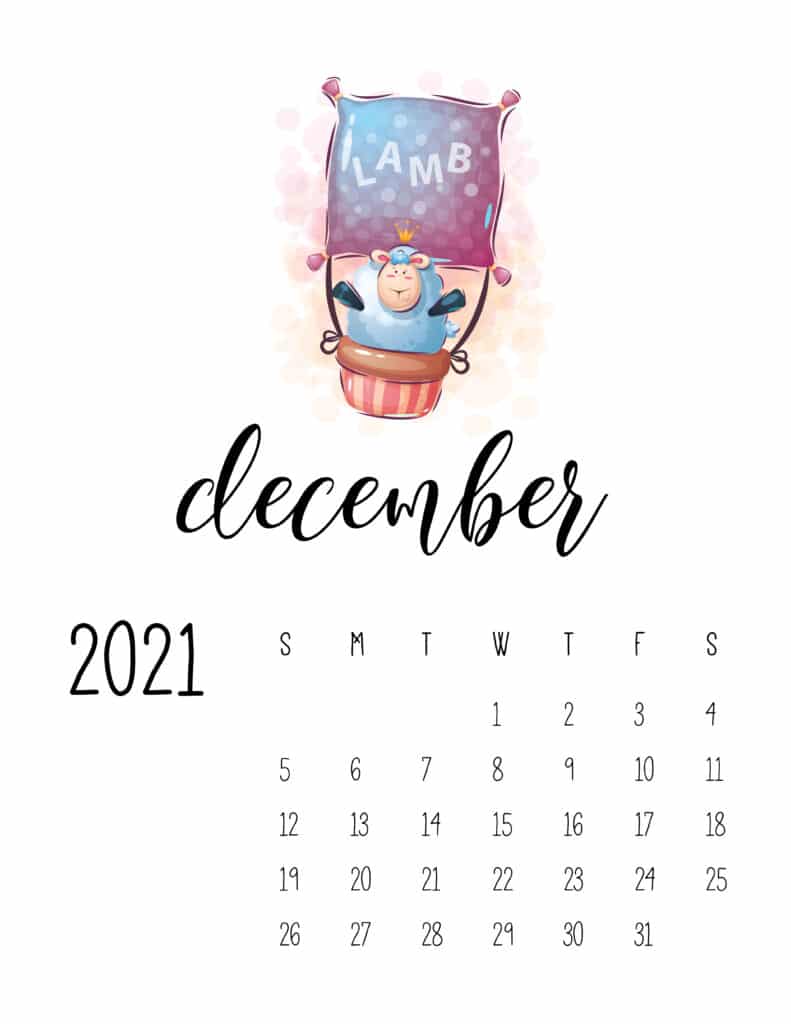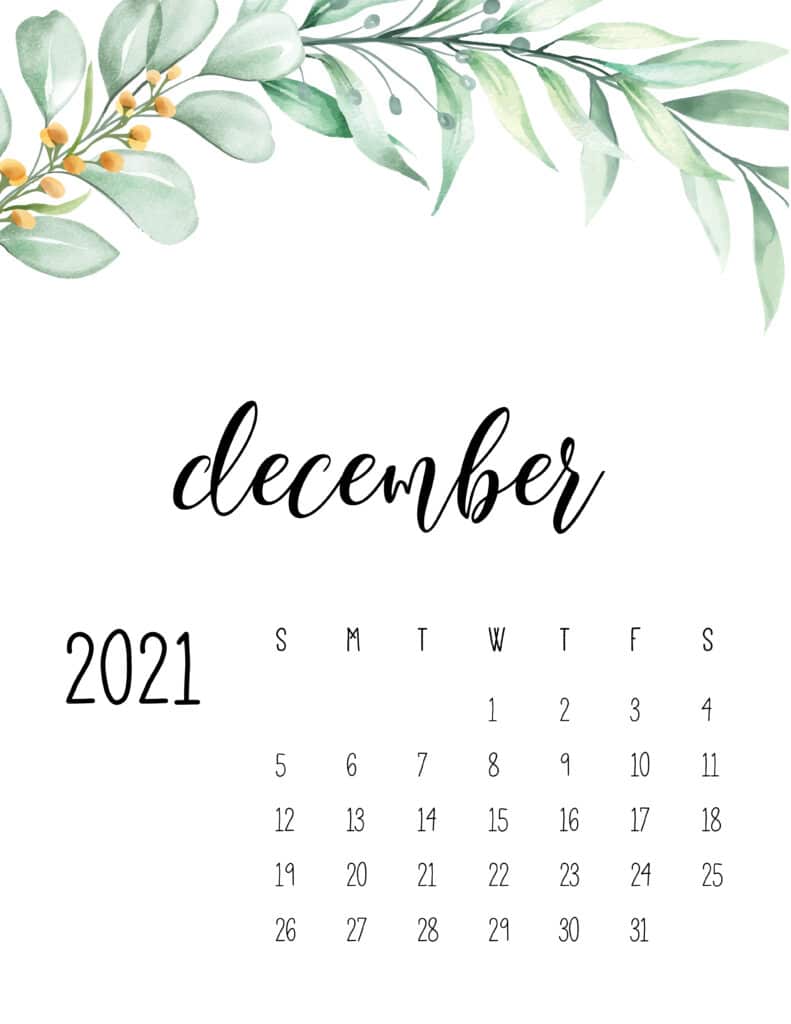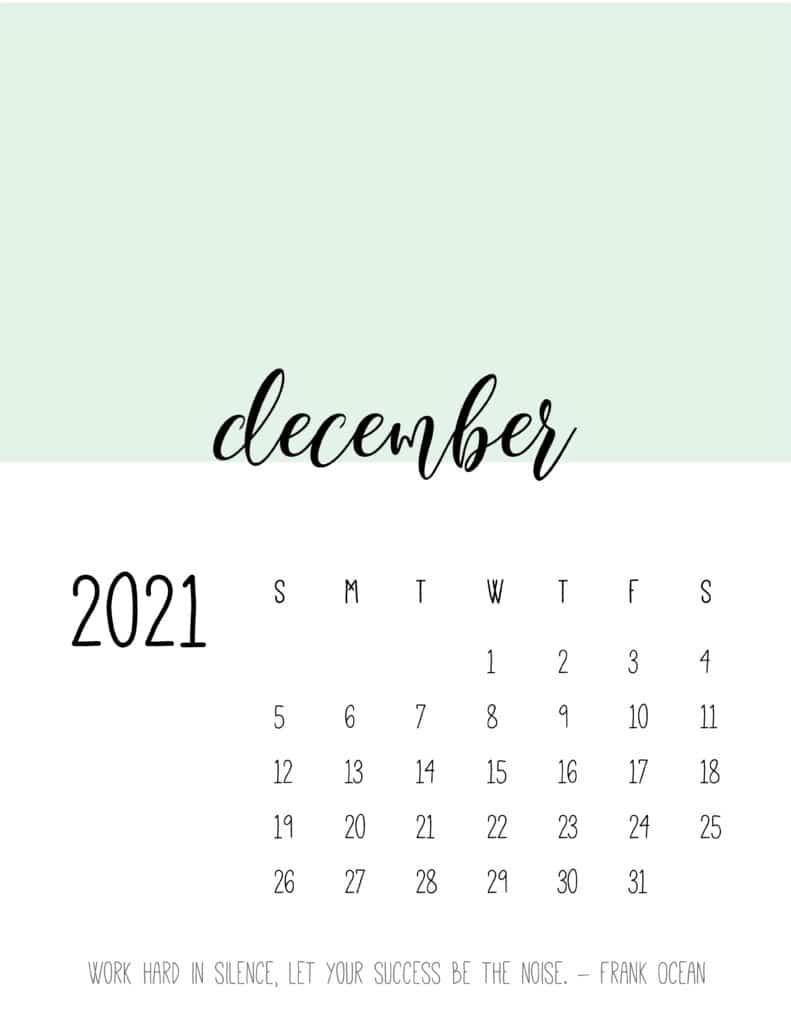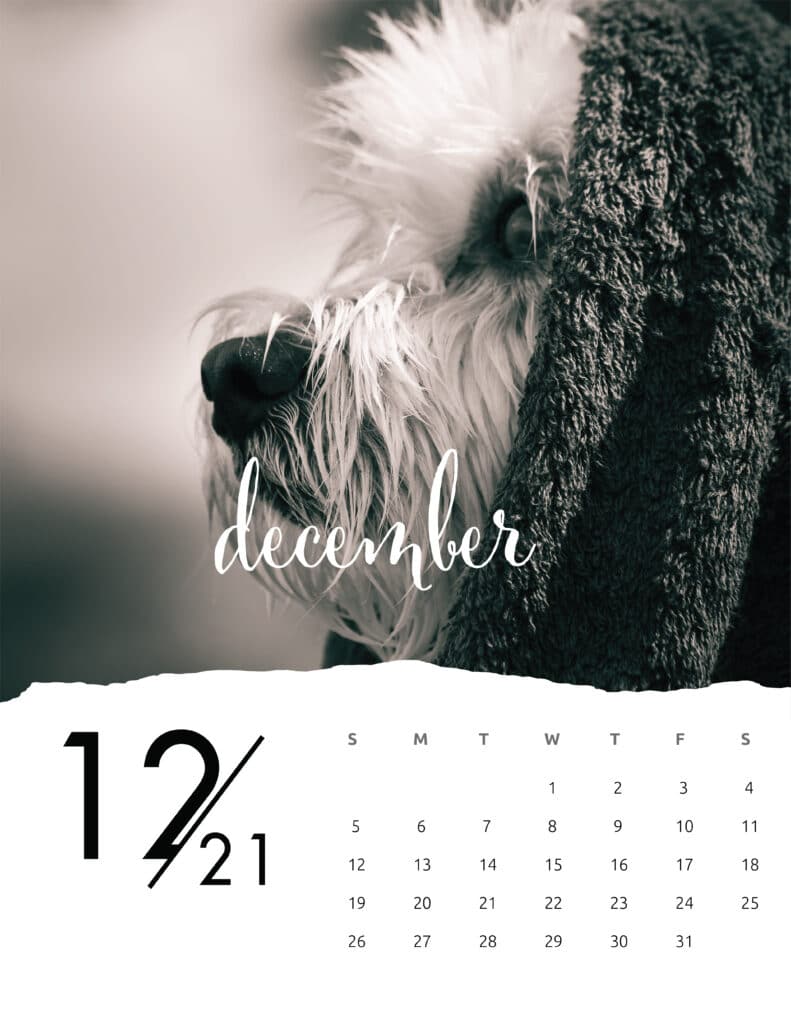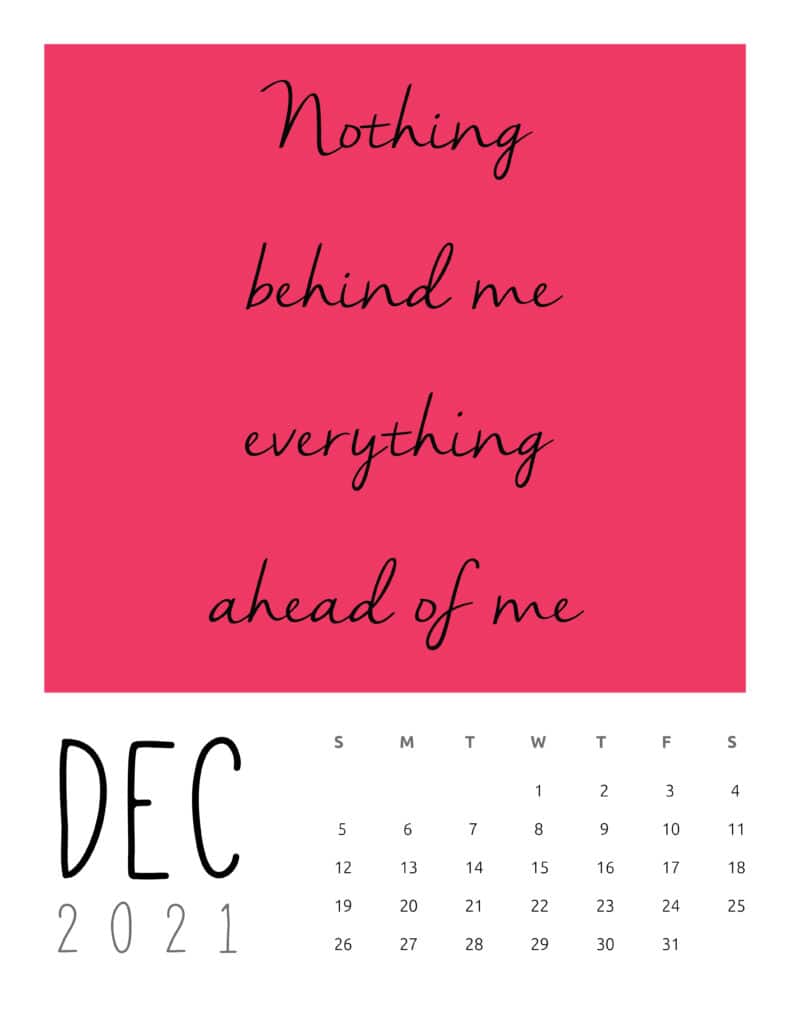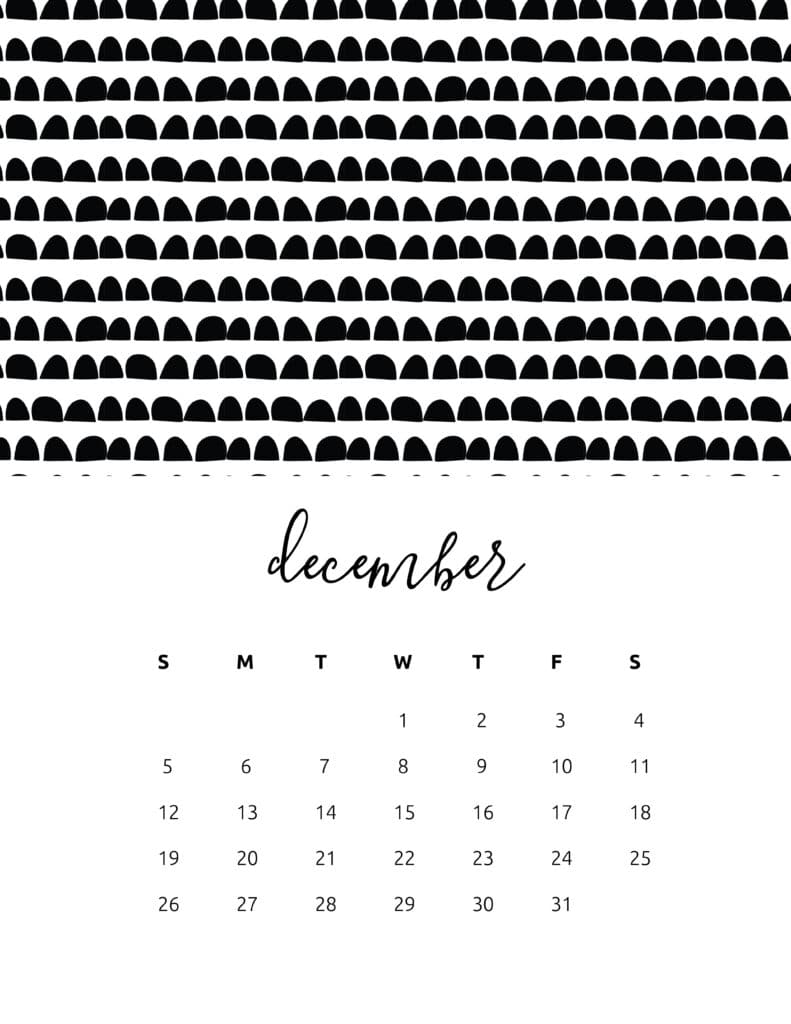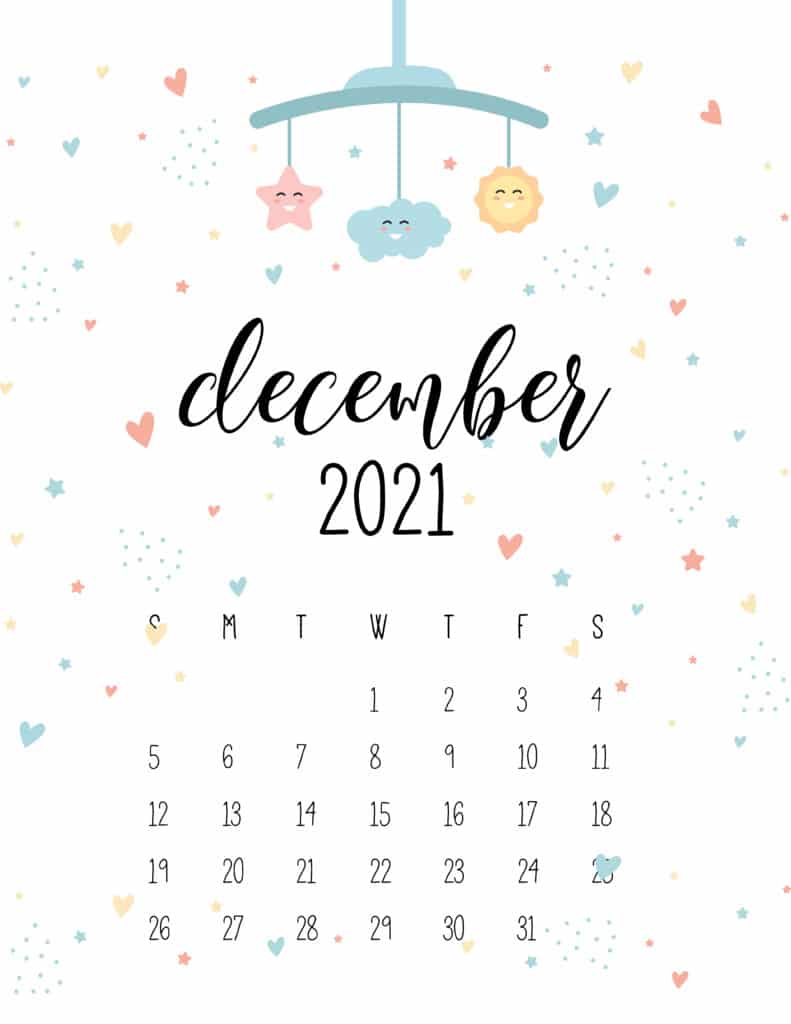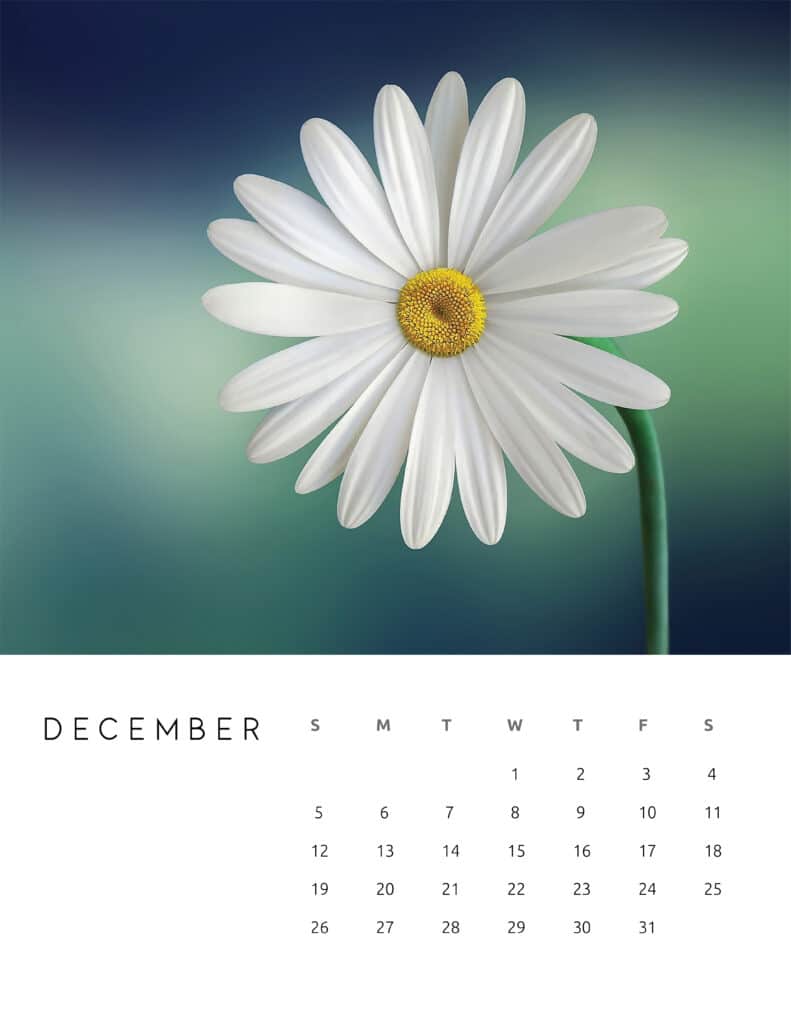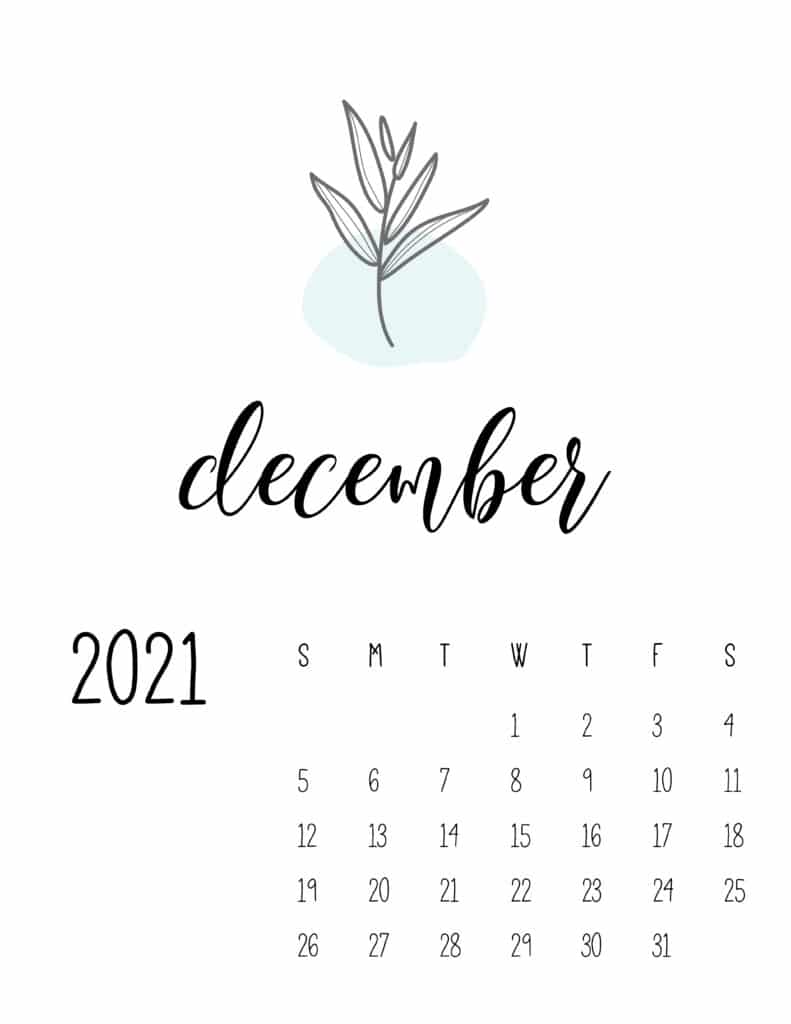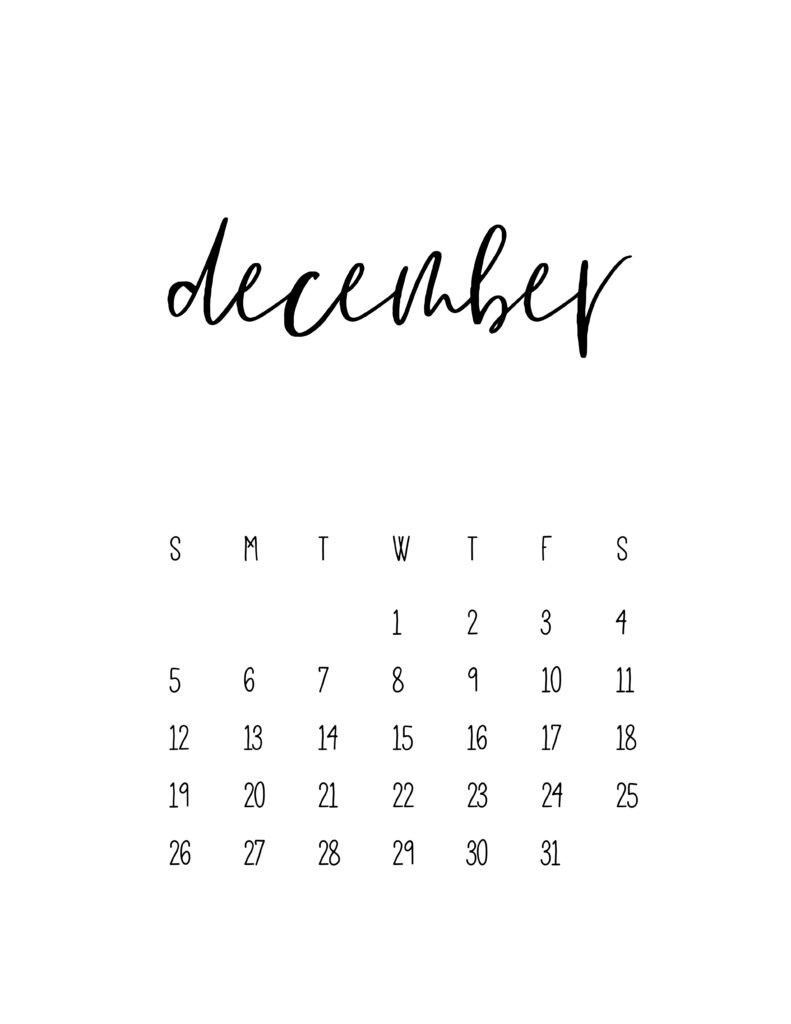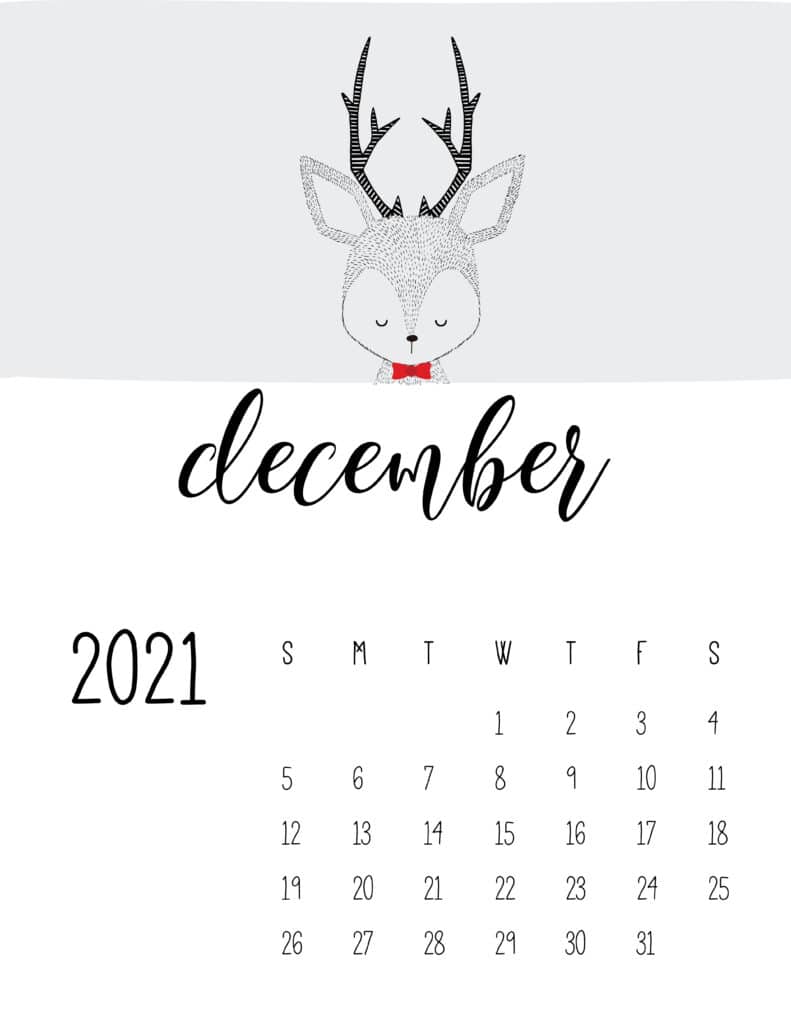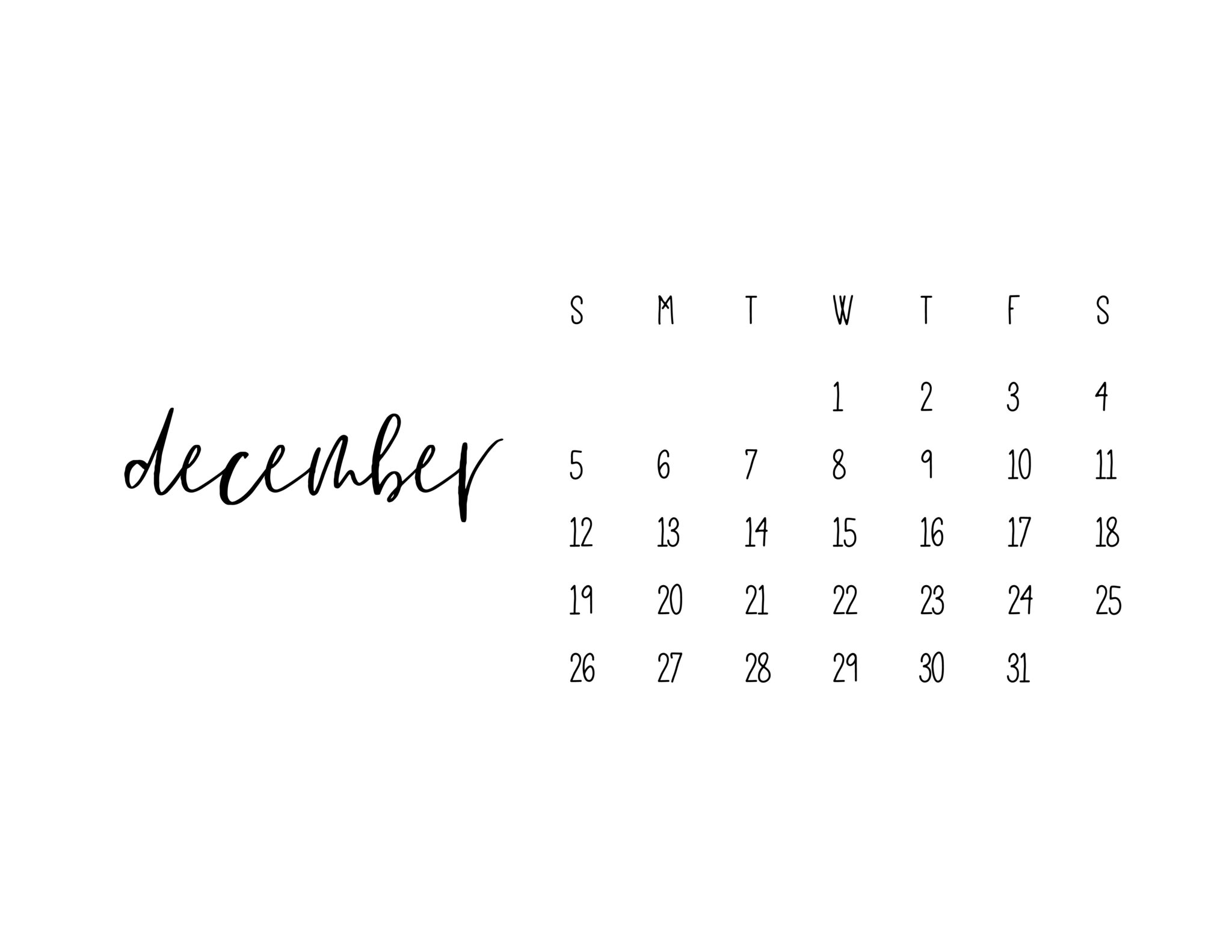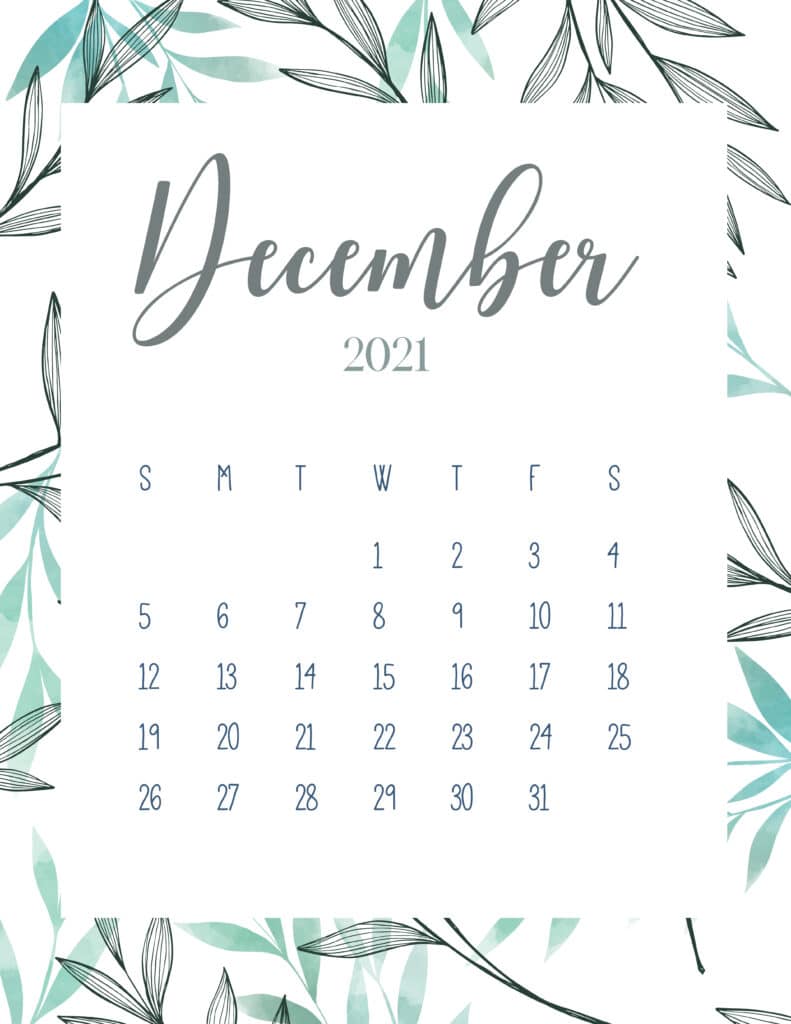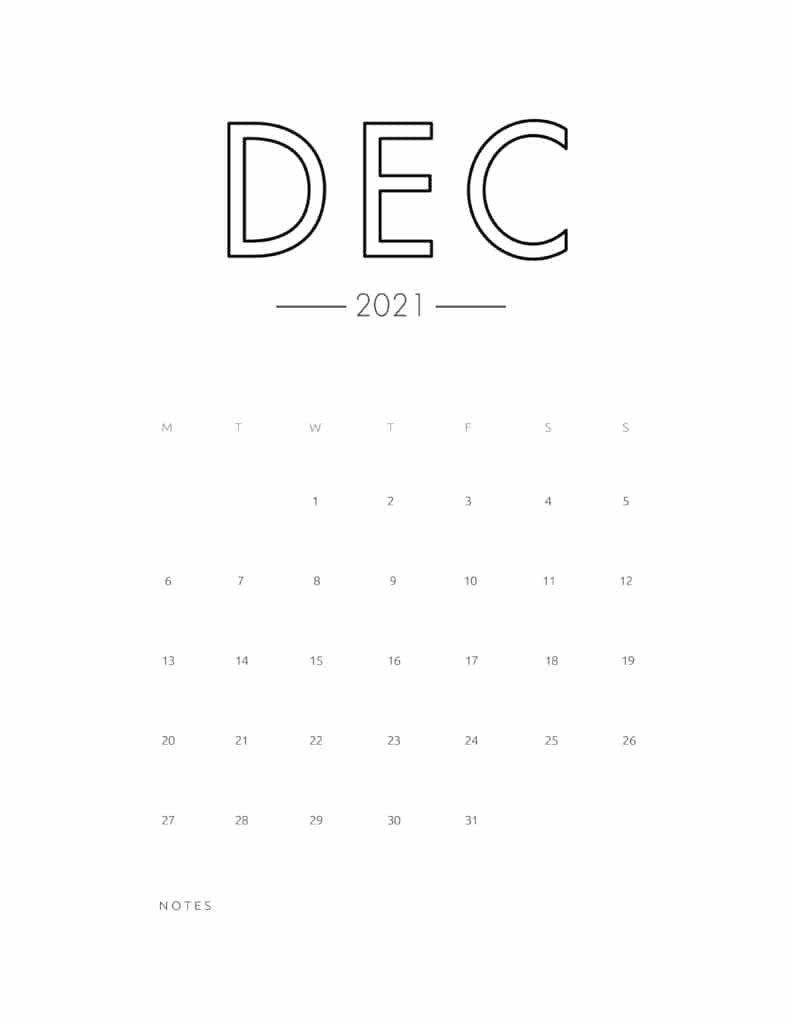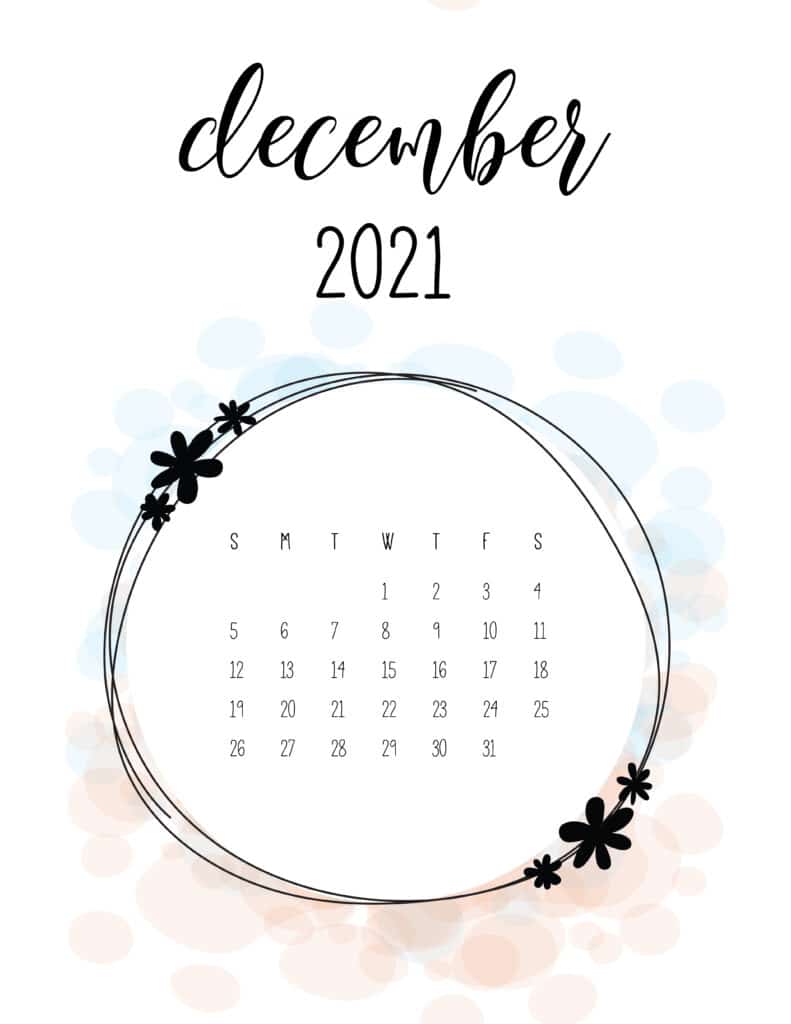 If you like these cute and fun calendars, then you'll be happy to know that we've got a range of fun calendar templates for you.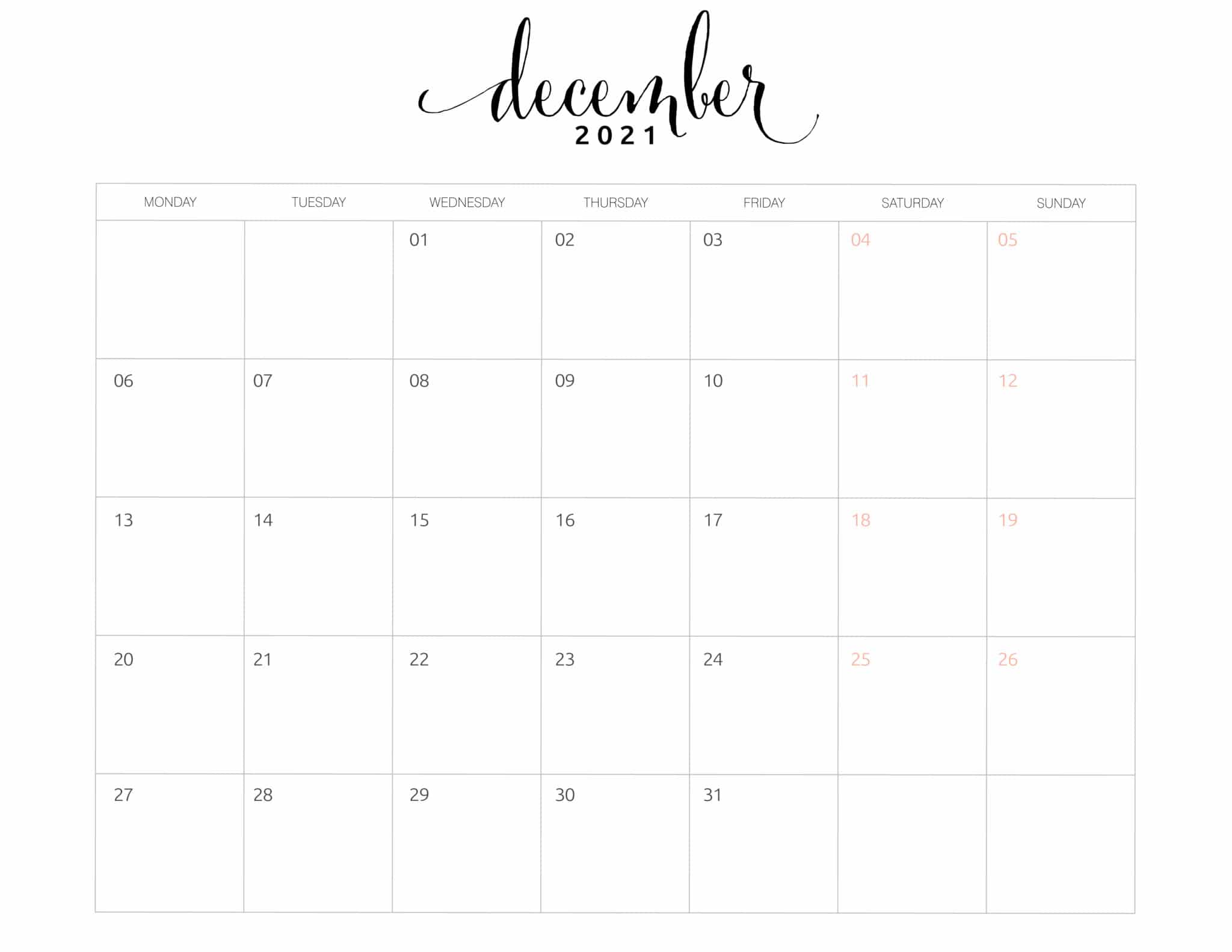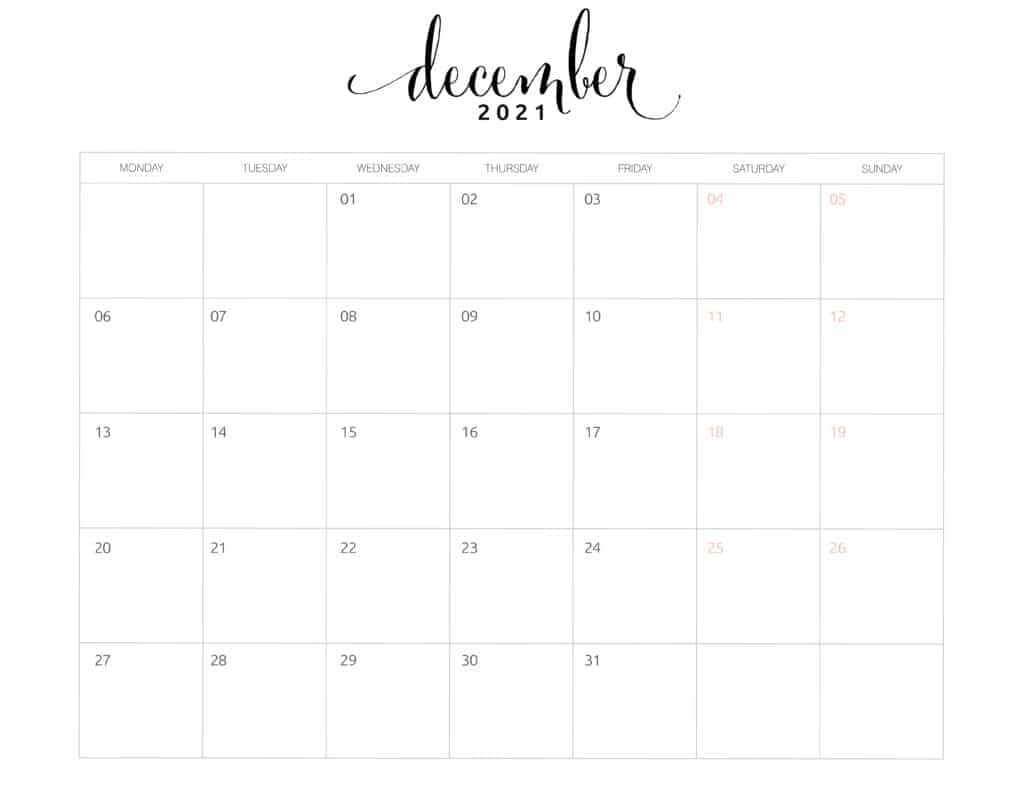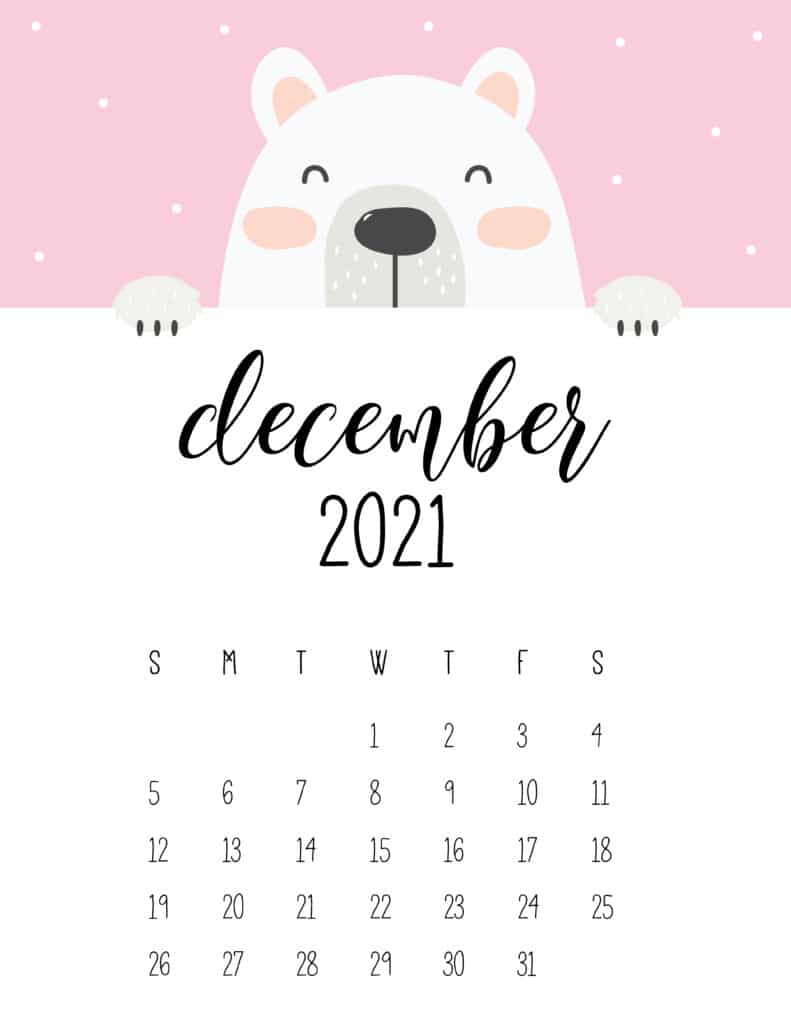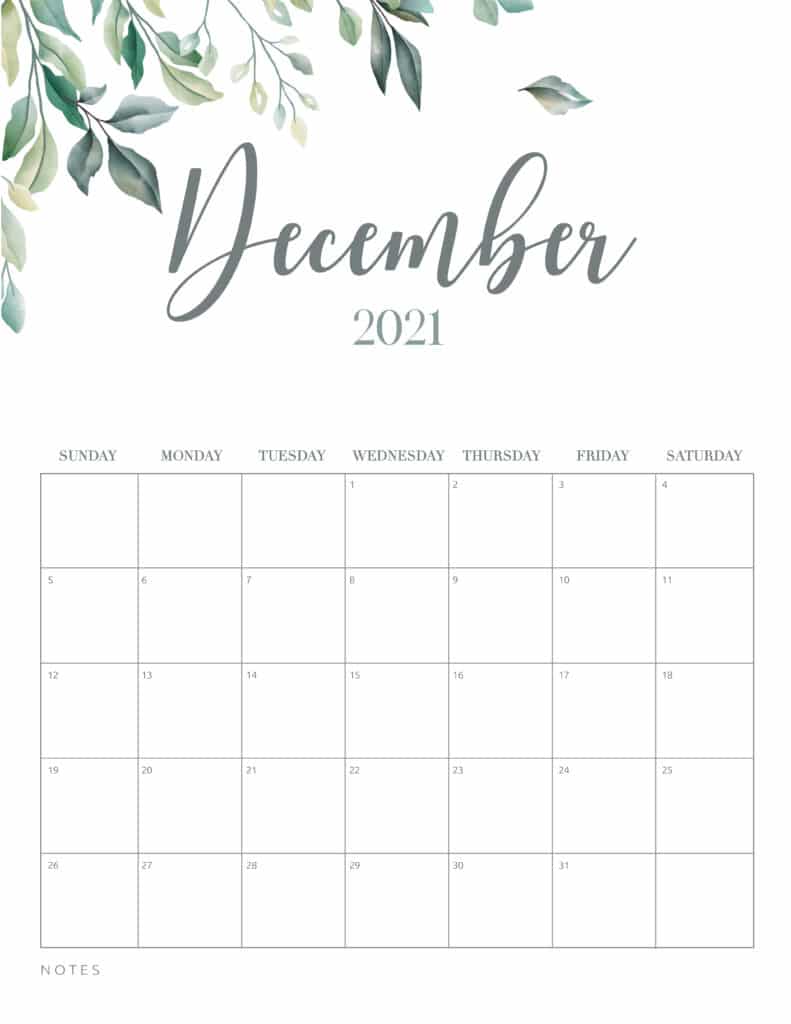 If you like these floral calendars, then check out our full range of floral calendar templates and print the one you need.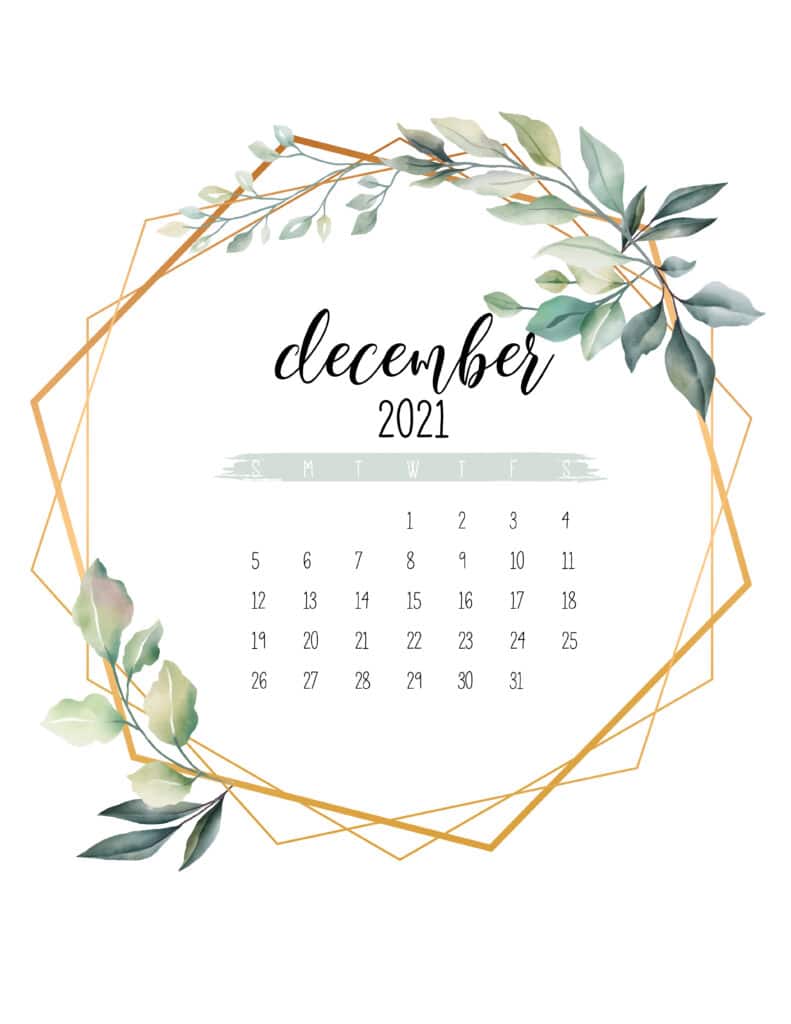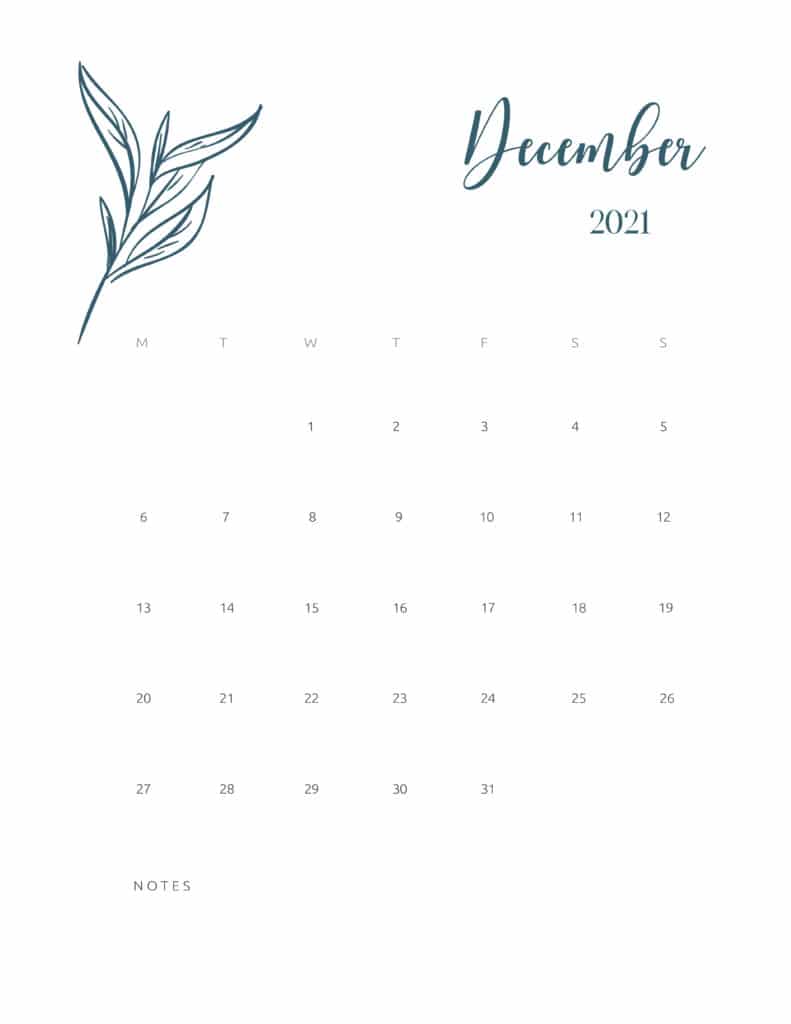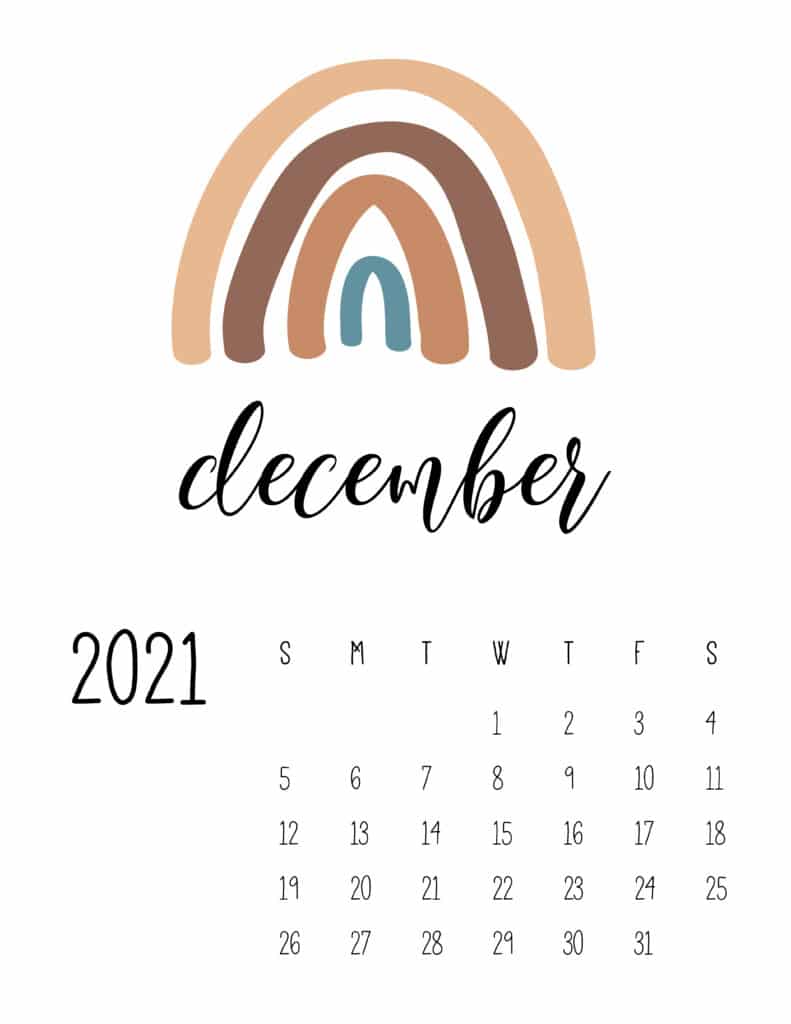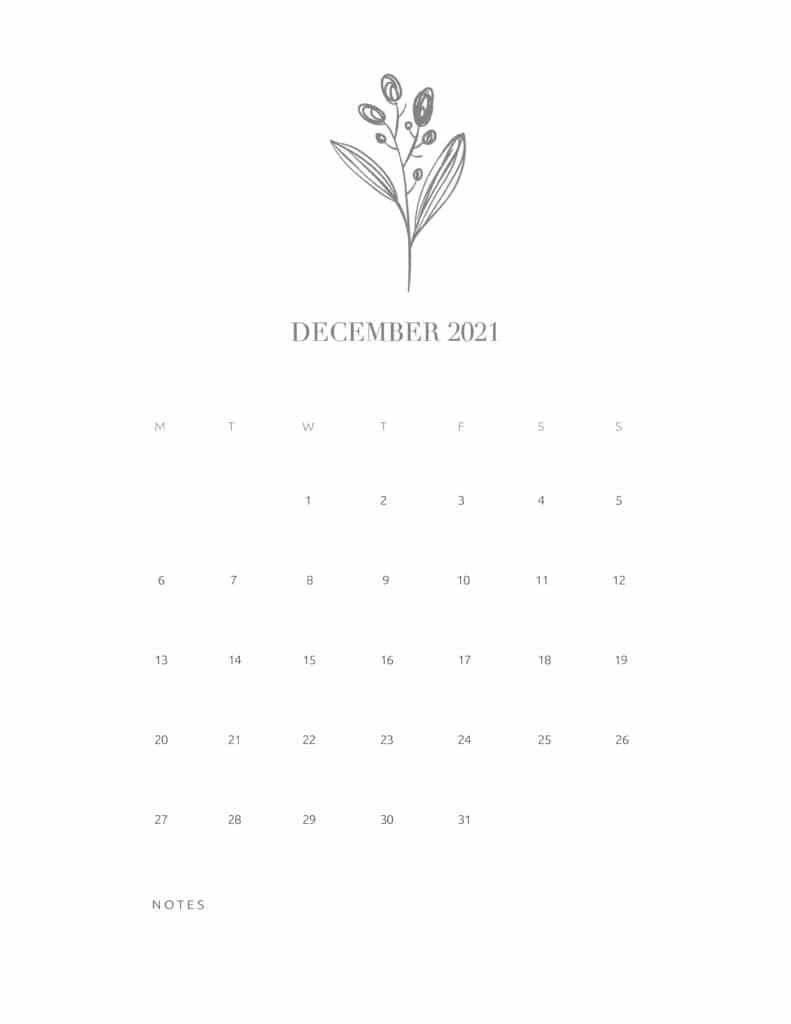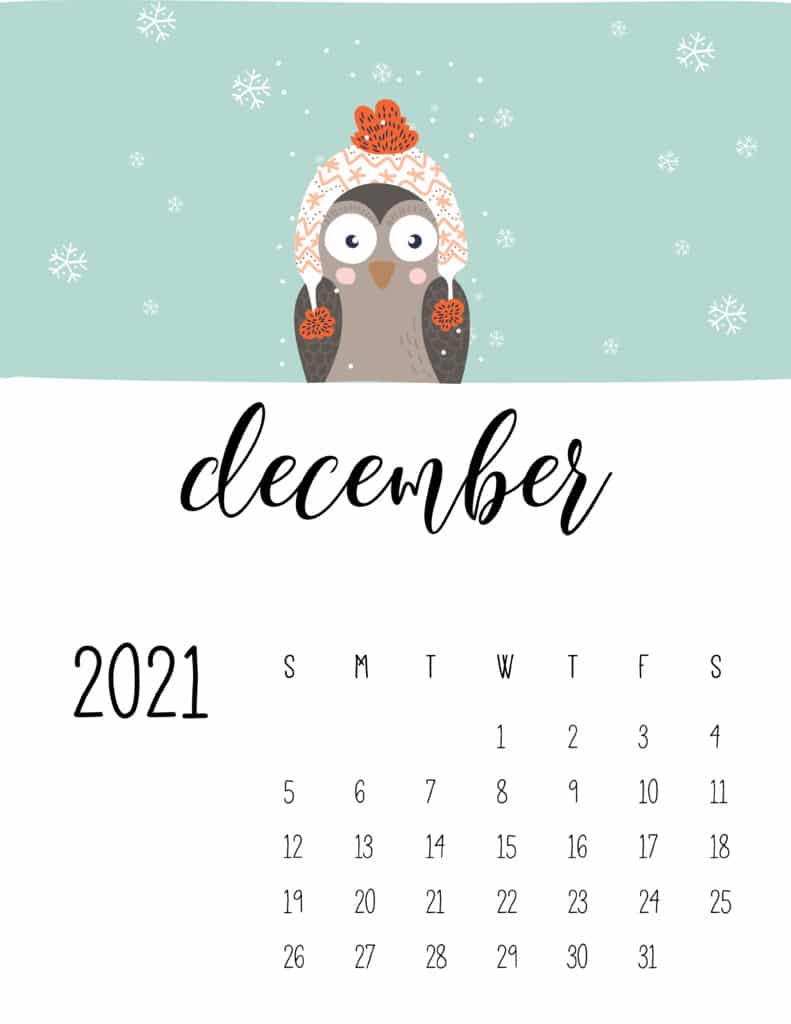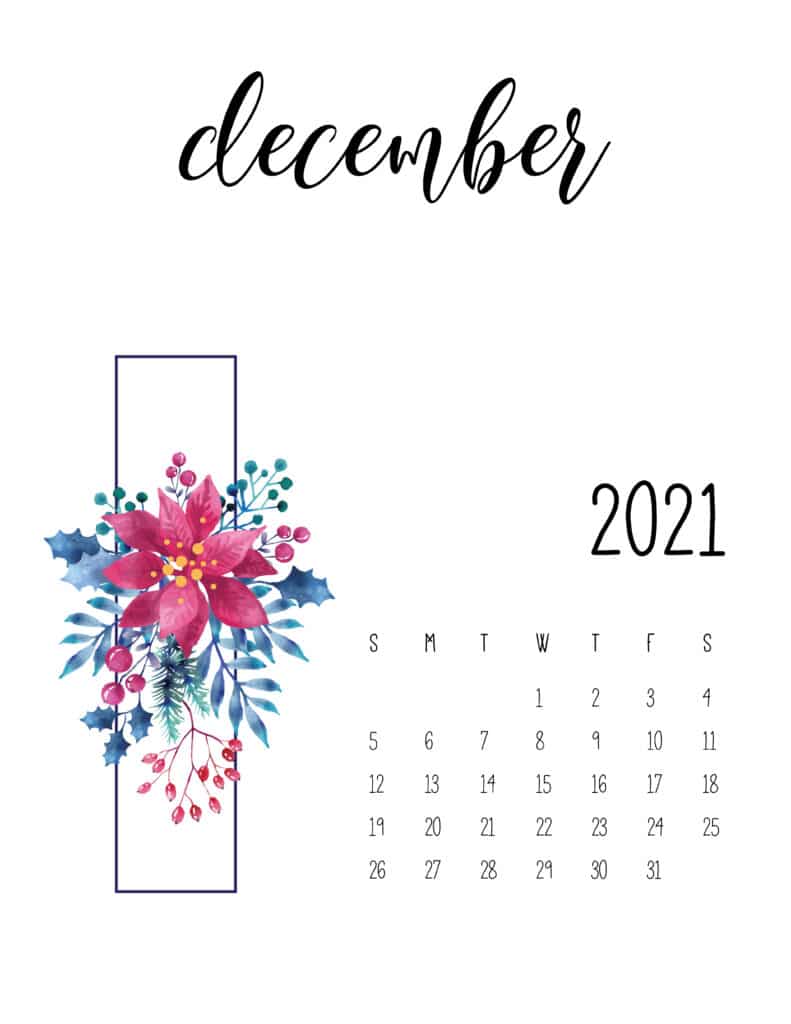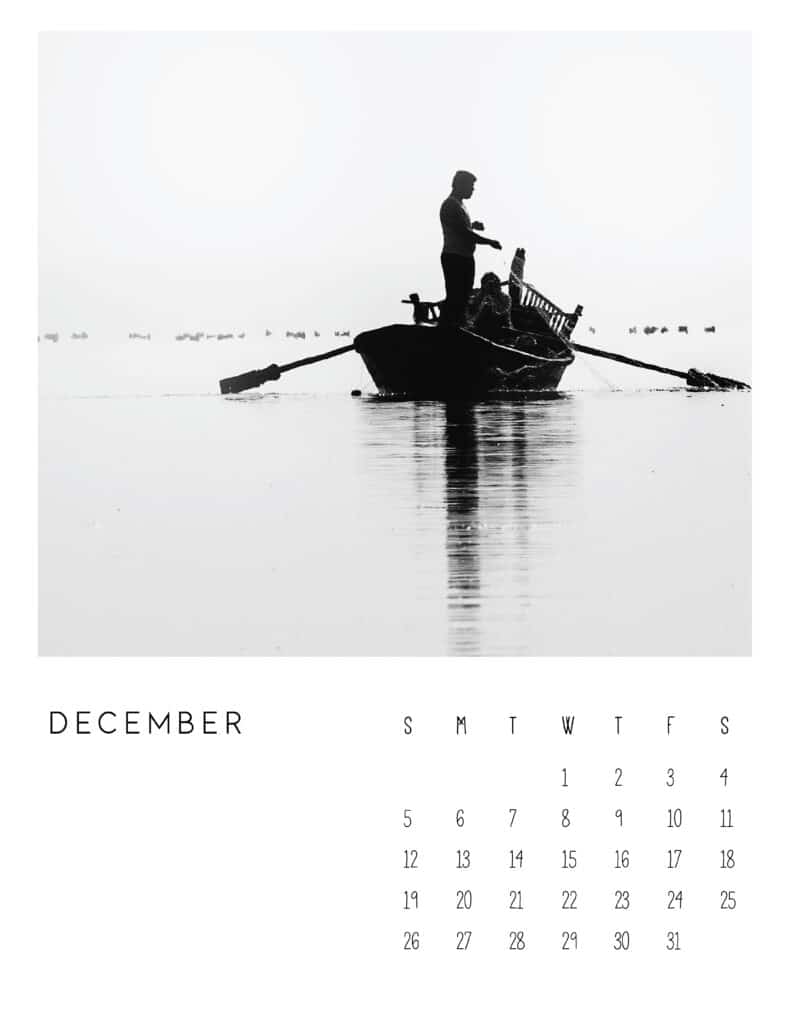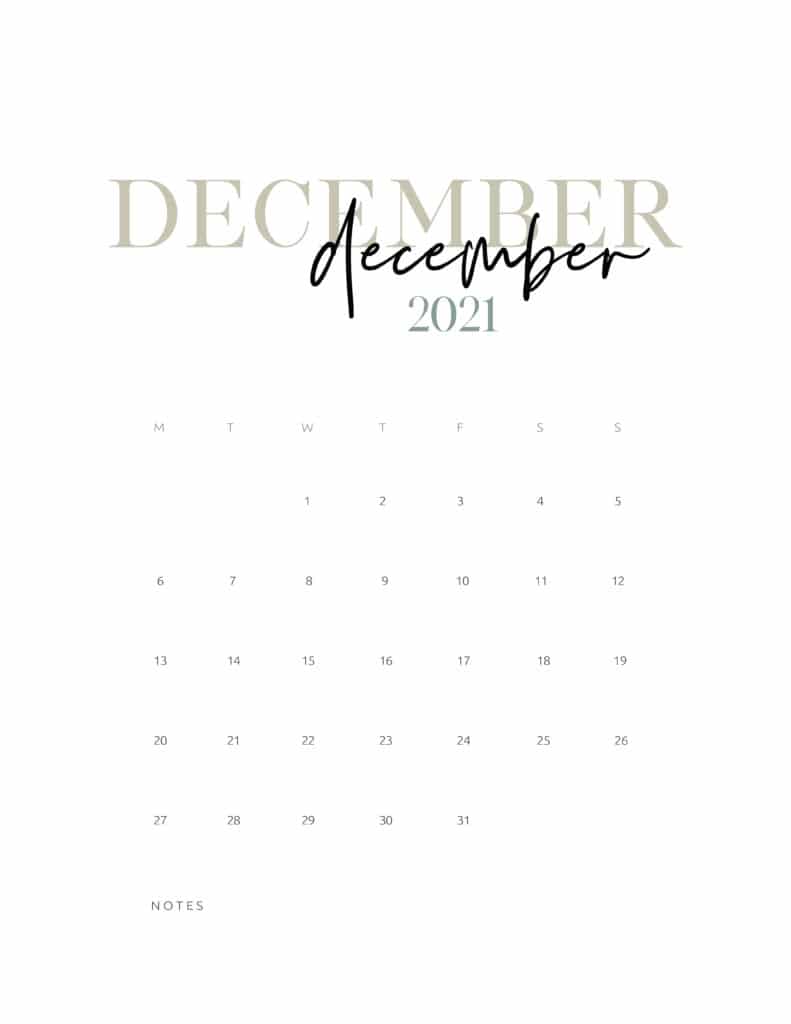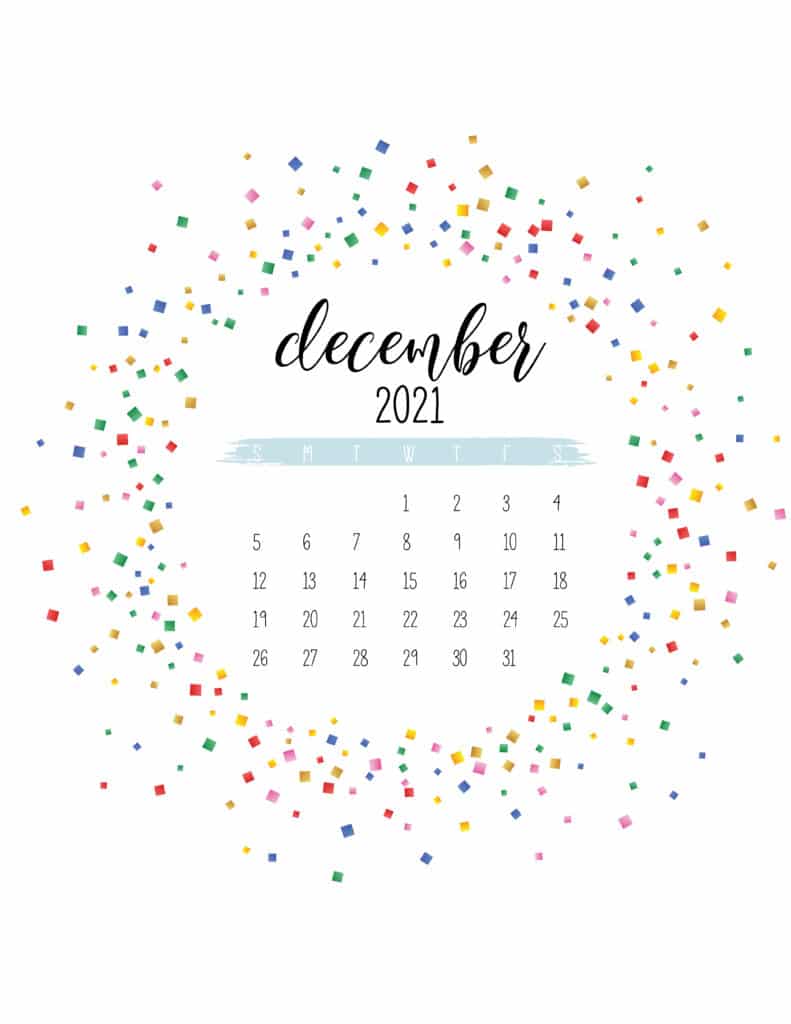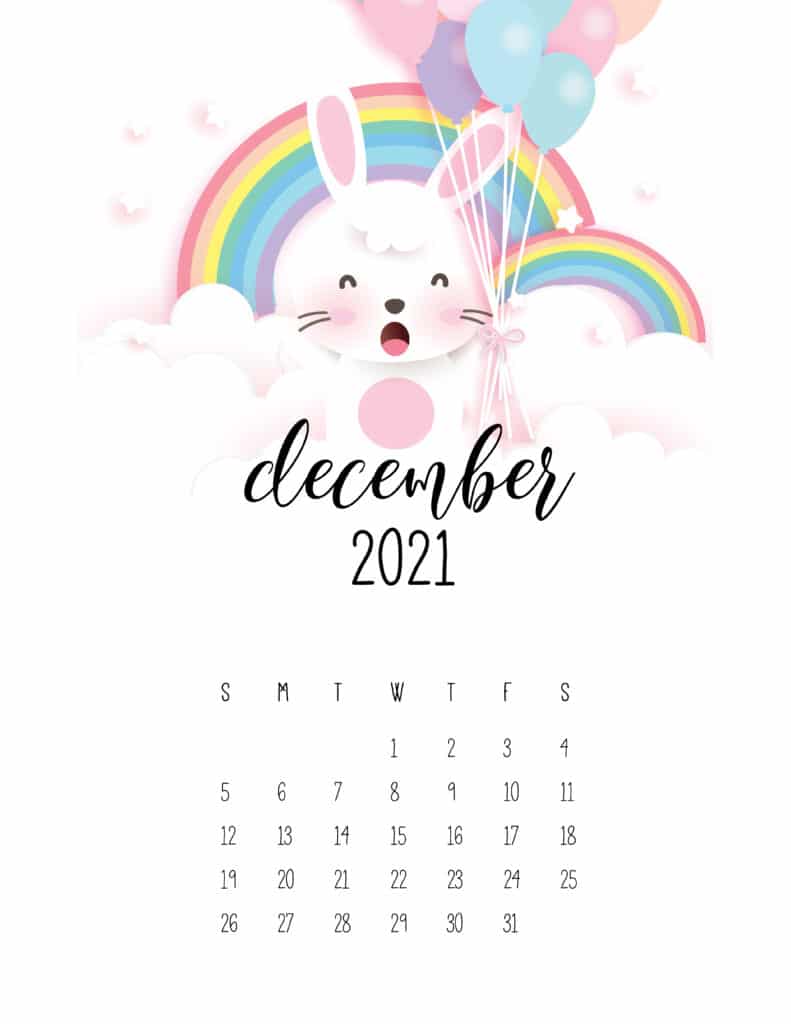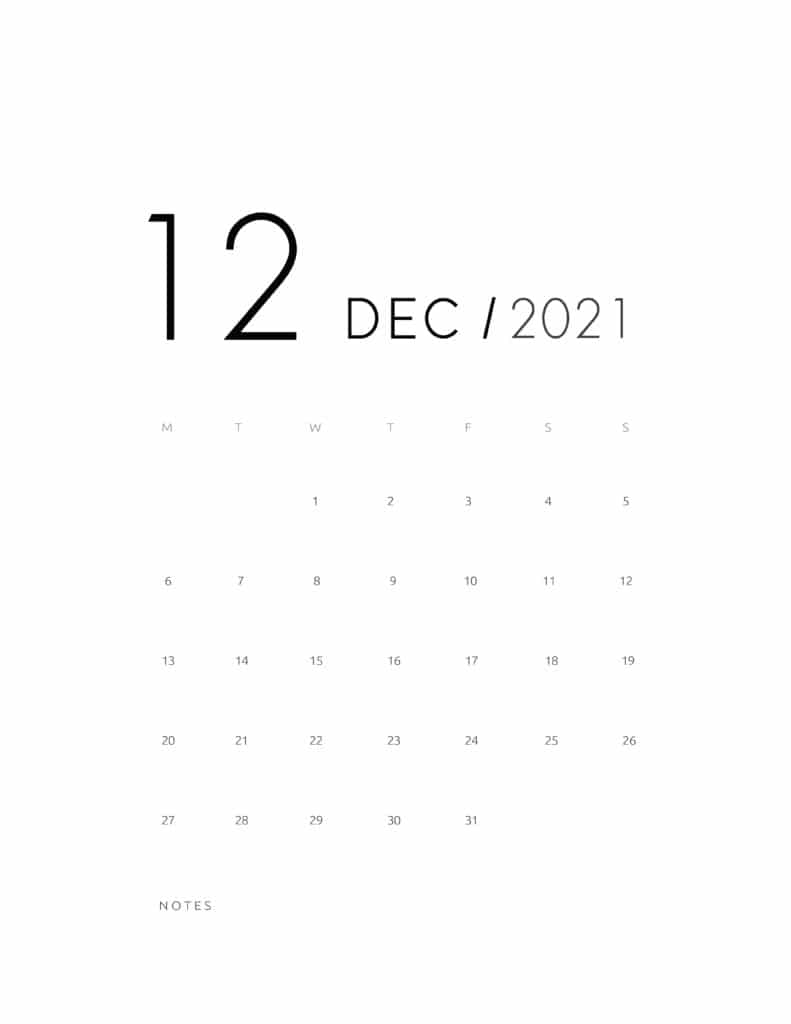 I really like simple, classic style calendars, whcih is why we've designed a range of free simple calendar templates for you.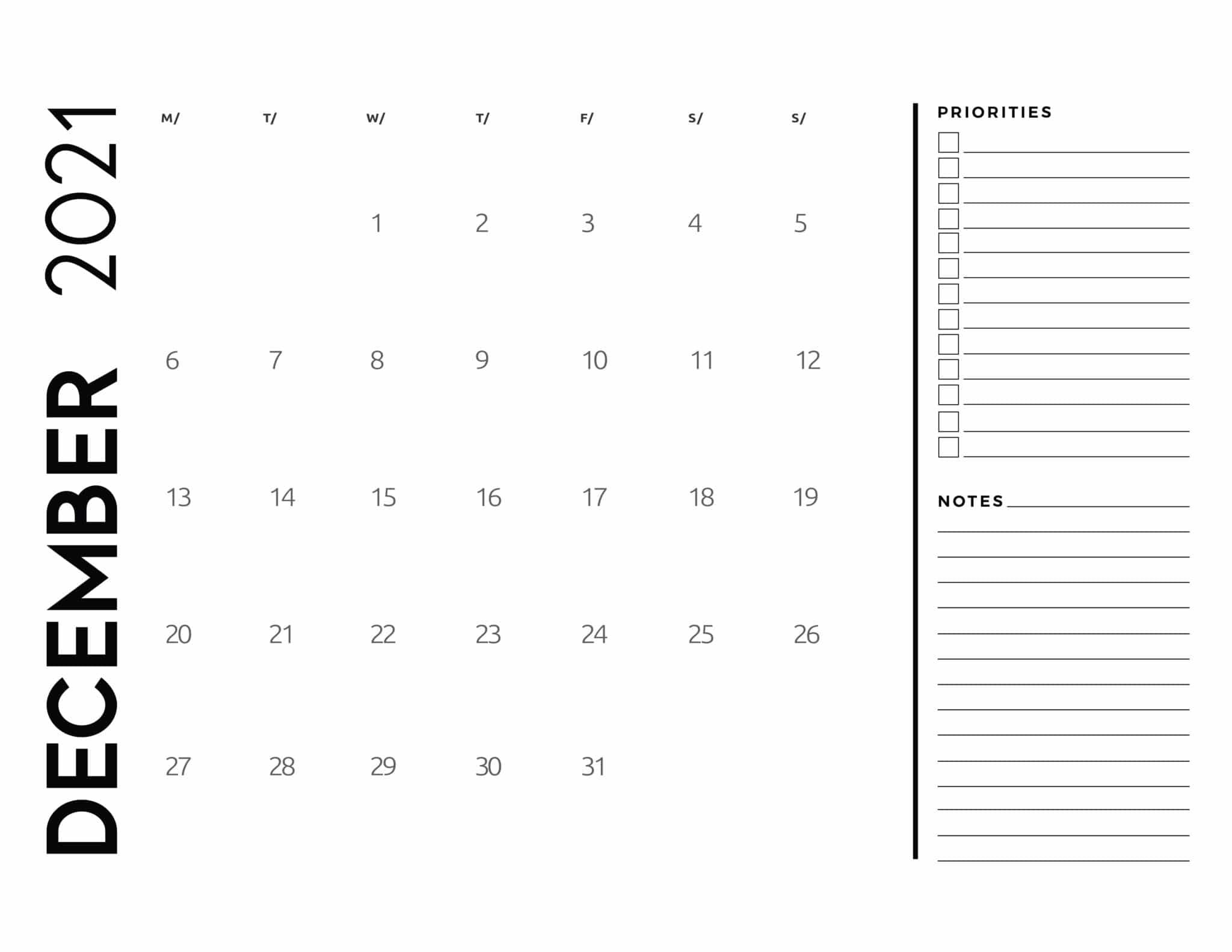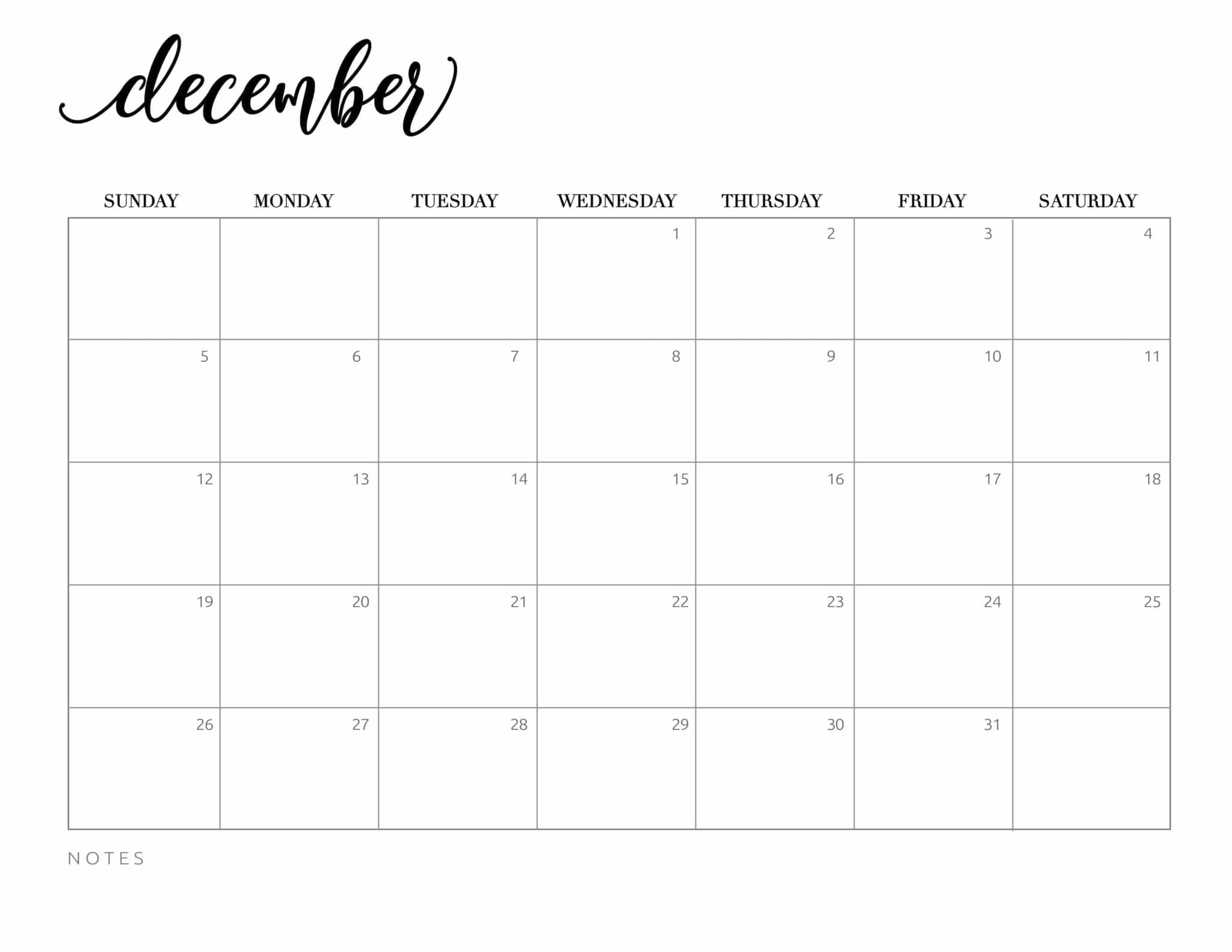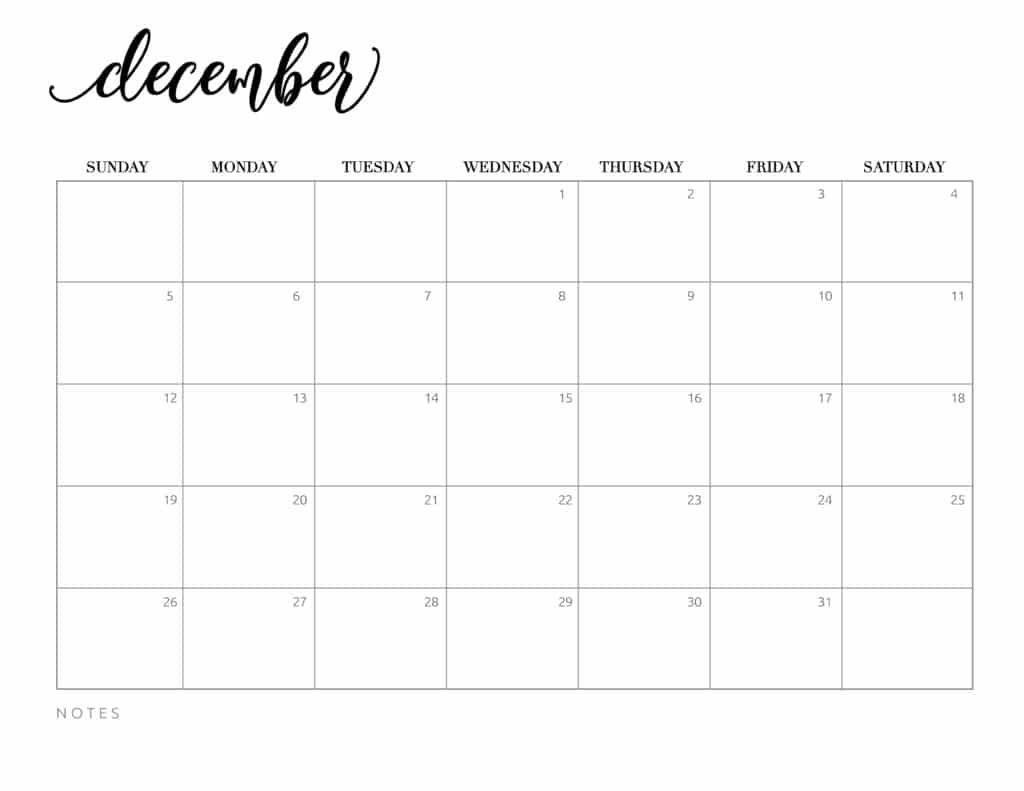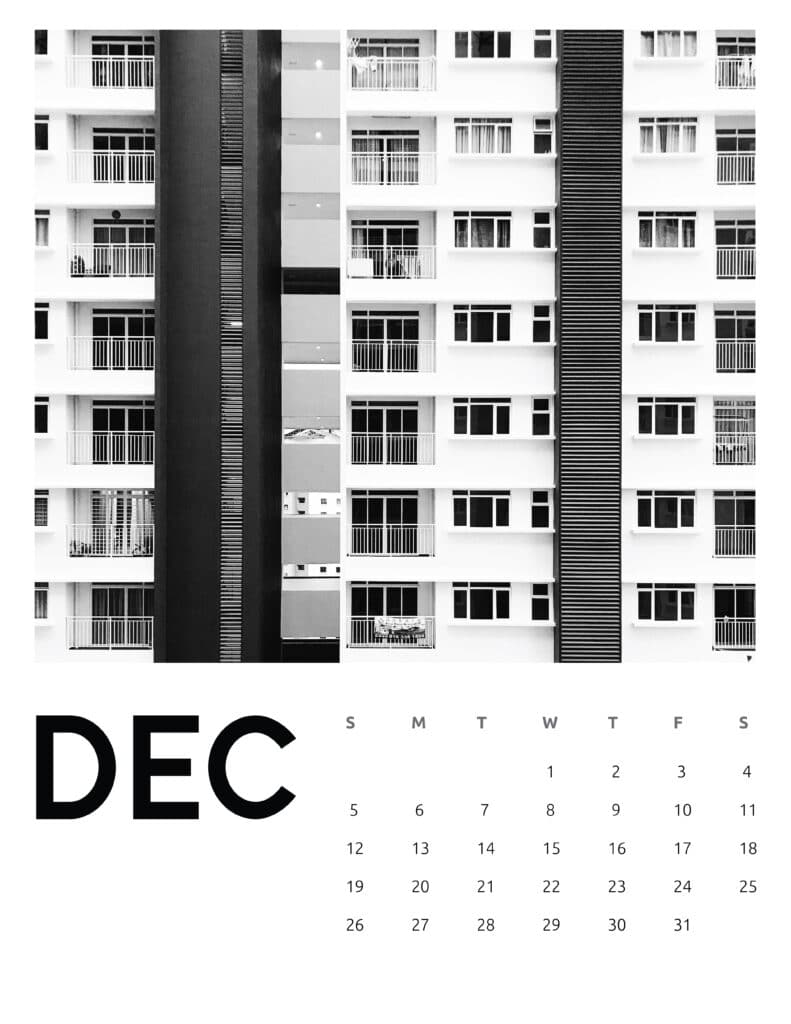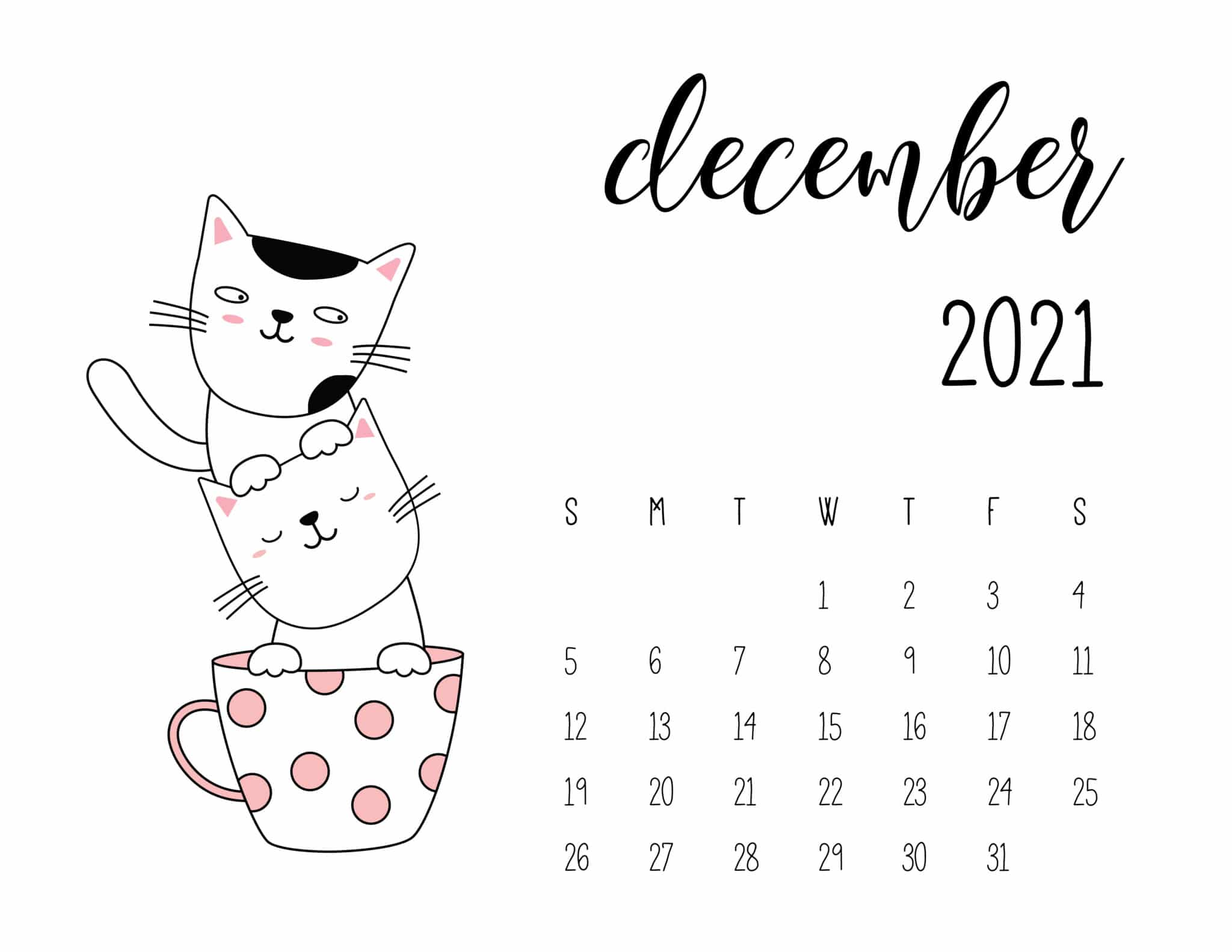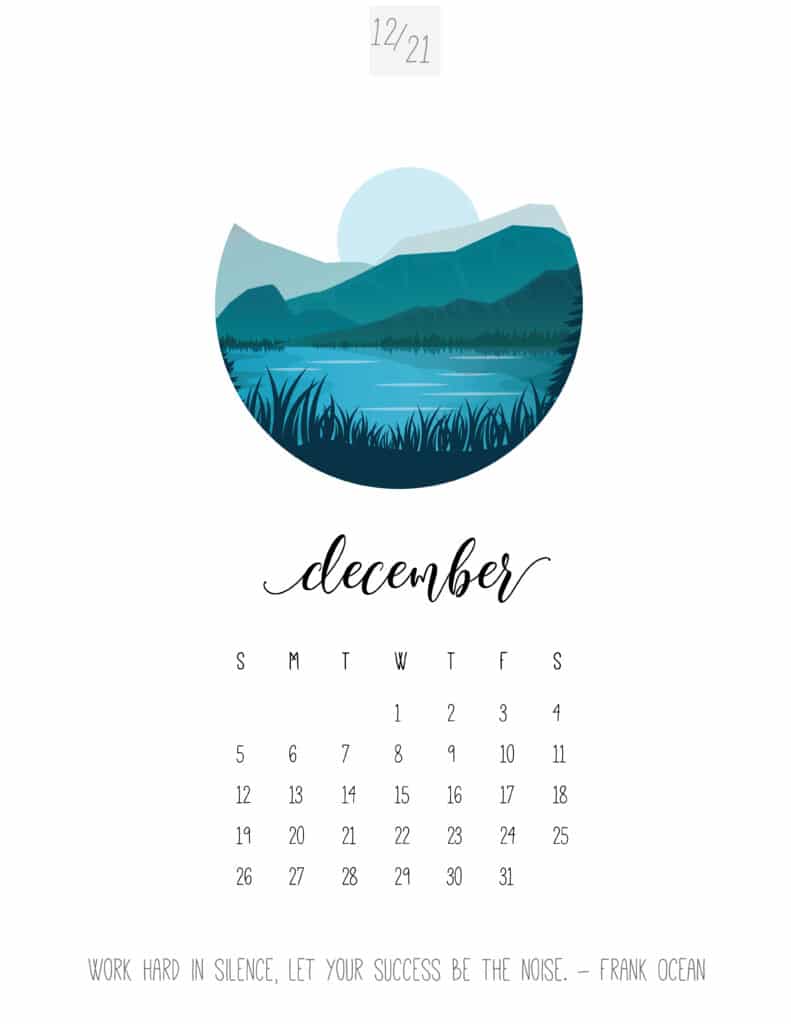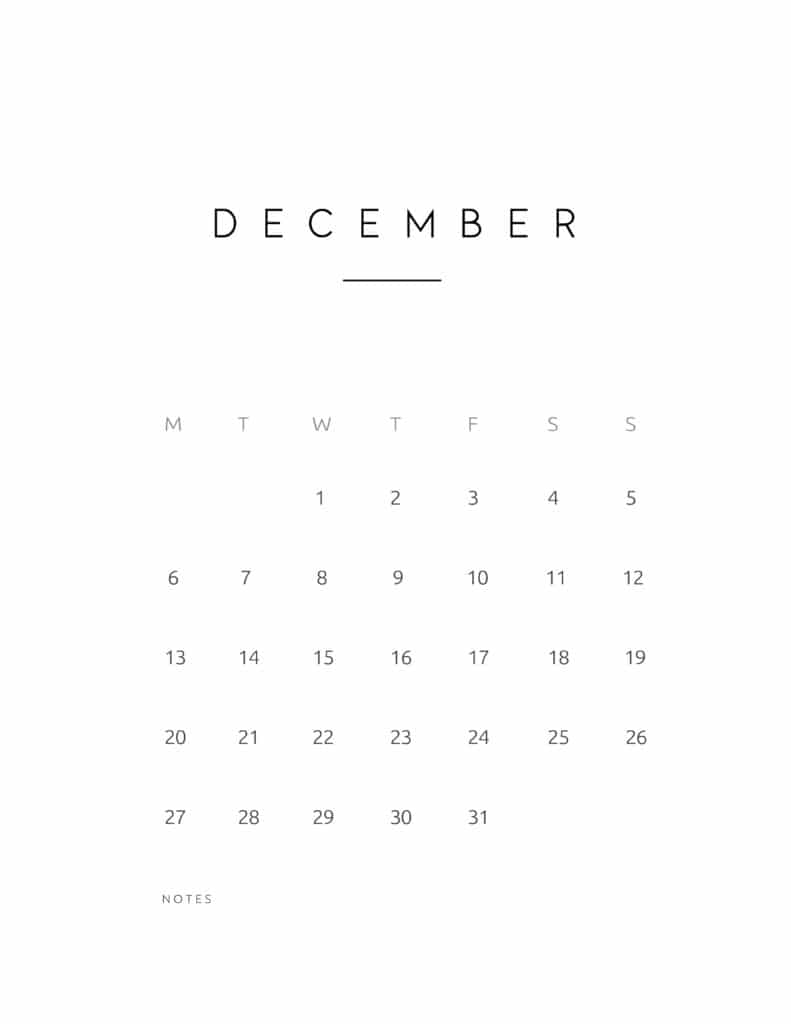 If you liked these December calendars, please follow us on Pinterest or Instagram and sign up to our free newsletter to get the news of our latest printables direct to your inbox.
How to make printable calendars look stunning
Print it! – Our calendars look so good when printed on this bright paper.
The paper is a good weight and works great with inkjet and laser printers, making the ink look crisp and clear. If you want something a little more heavy duty for a shop bought look then this card stock is a great option that's used a lot in the printable community.
Add some style!
Resize it – Resize our calendars easily, make them bigger or smaller to fit into your planner, frame or hanger – find out how here.
Style it – Style your calendar! Add them to showcase frames for a stunning display, poster hangers for a boho look, or even bind up your own for a shop bought look! See more ideas on how to style printable calendar templates to match your home decor!
Snap it – Take a photo of your calendar and tag us on Instagram! We love to see how you use our calendars and may even feature your photo on our blog!