Our stunning botanical and floral February 2021 calendars are so popular, so we've gathered the best of them in this post so you can get your hands on them this February.
There are floral framed calendars, simple botanicals, and elegant wreaths for you to choose from. You're bound to fall in love with a few of them!
Download your free Botanical and Floral February 2021 Printable Calendar today
These free printable February 2021 Calendars look great on your wall but you can also resize them to fit into a planner or bullet journal.
Use this post to learn how to resize your calendars to fit your planner or bullet journal!
This silhouette botanical calendar is simple but still looks lovely.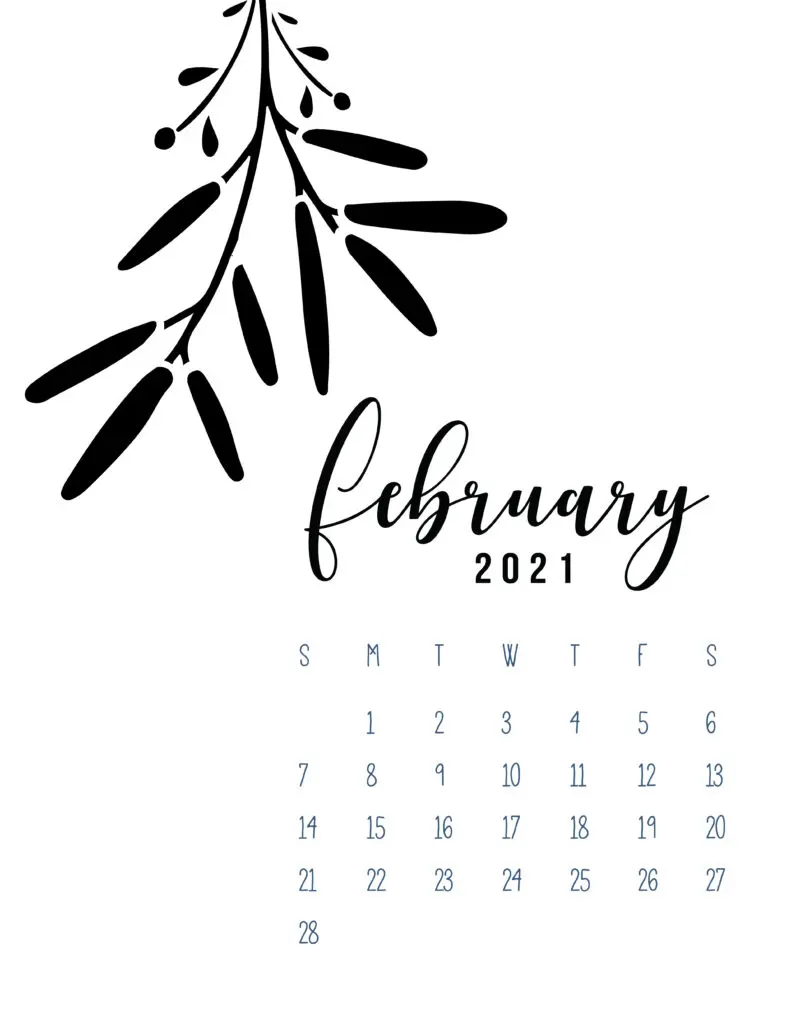 This pretty calendar features a single beautiful leaf and is such a perfect option for a calm and relaxed space.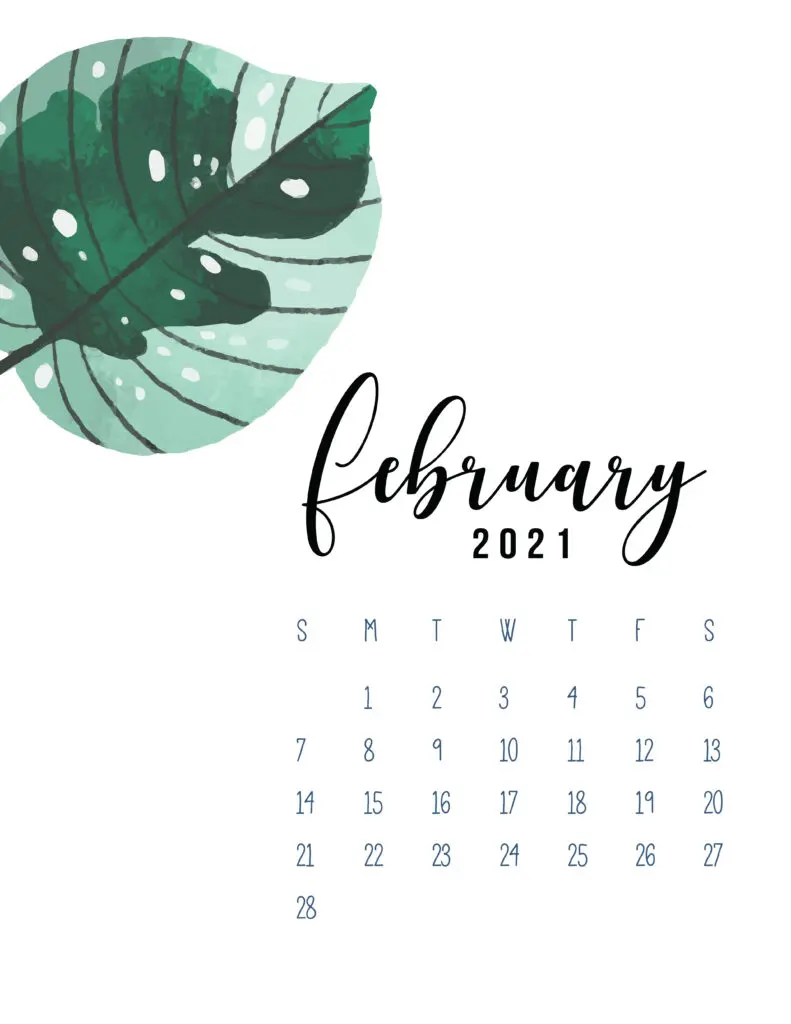 This simple calendar features a growing plant in soft pinks and blues.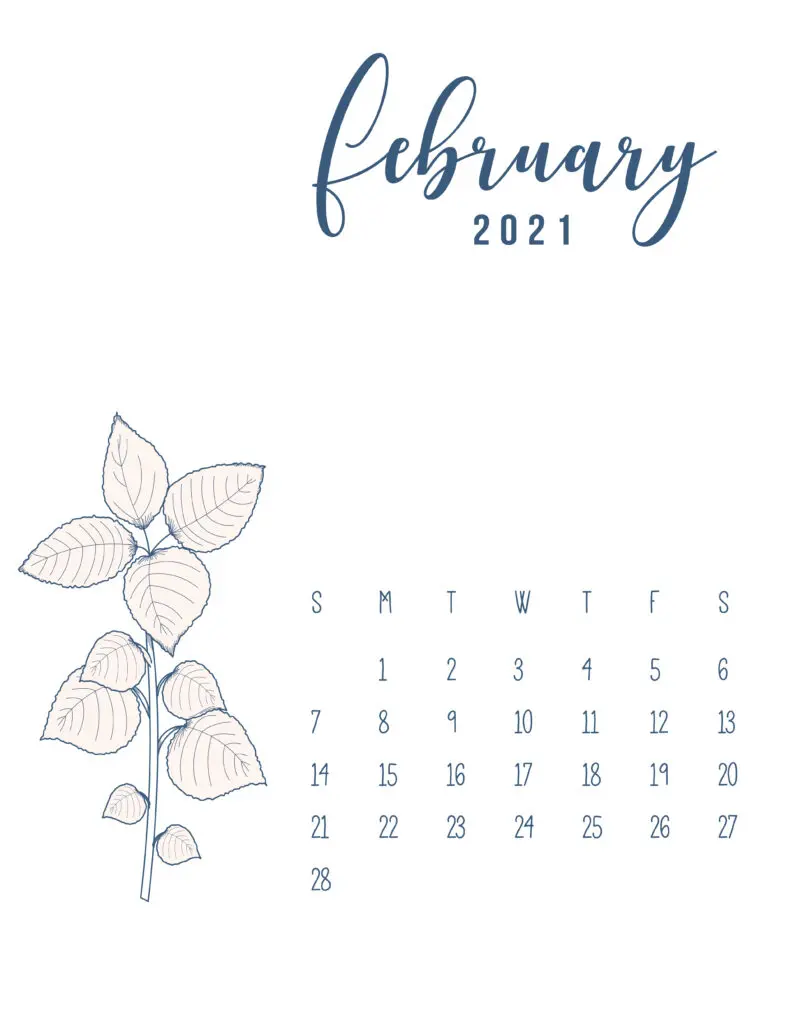 This beautiful calendar features a common reed and a modern, simple calendar design.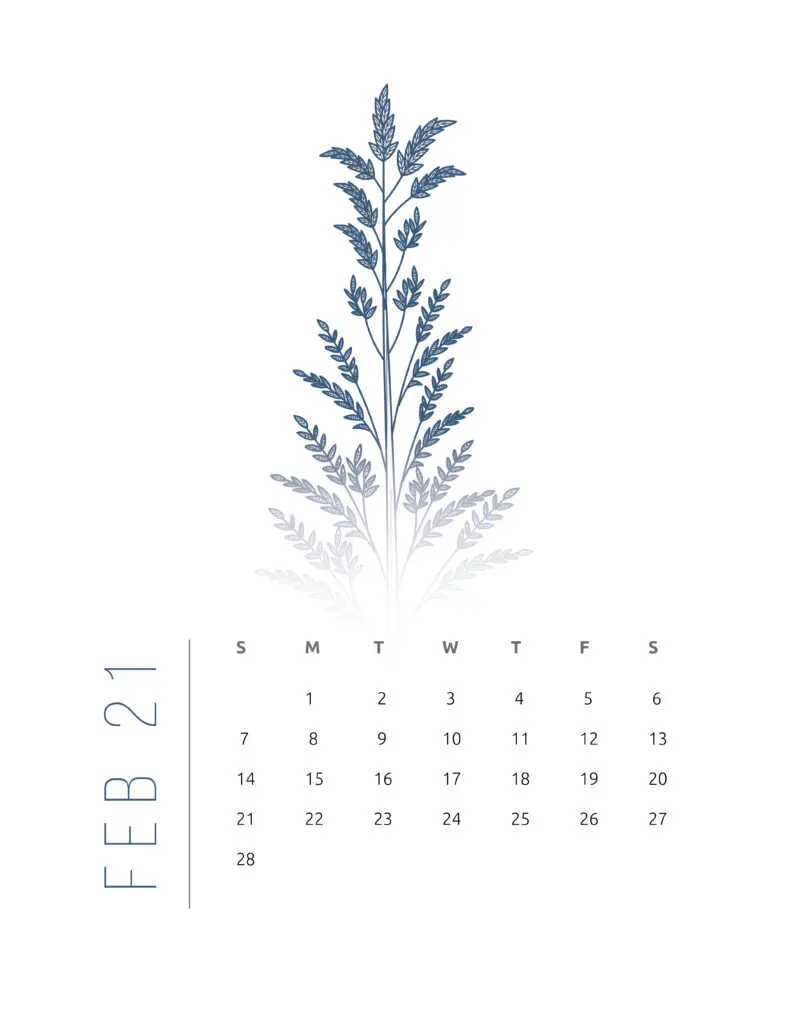 This beautiful botanical wreath calendar is one off my favorites and it looks incredible when printed.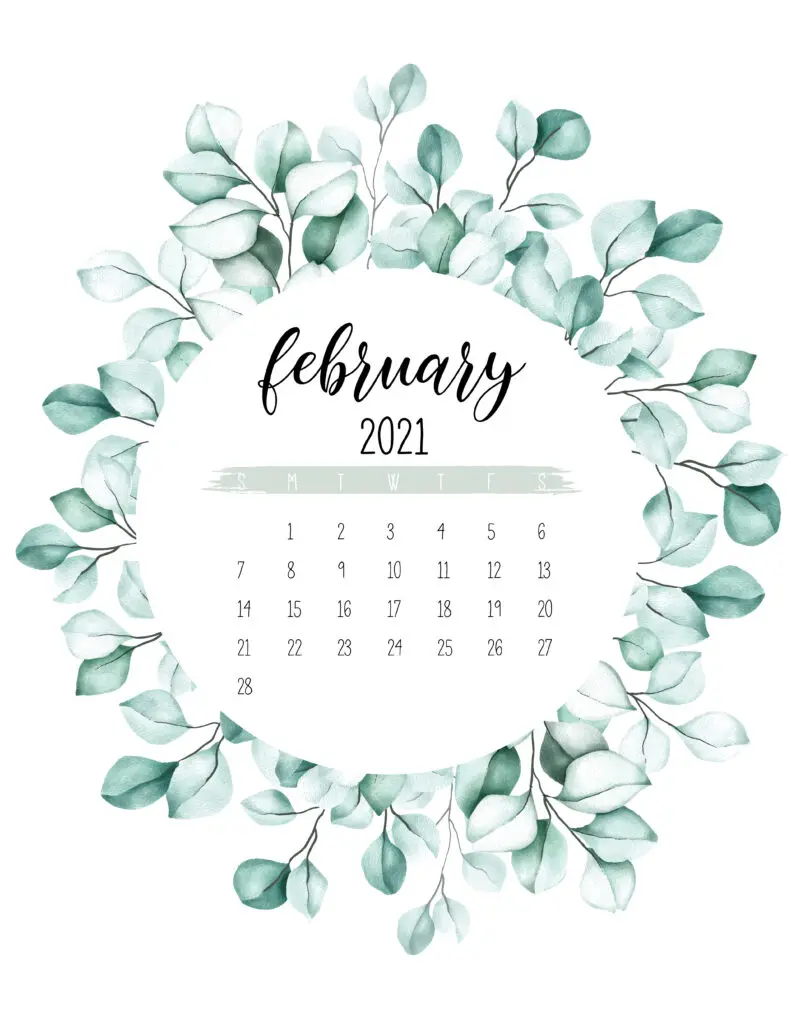 This beautiful botanical framed February calendar is such an elegant choice and would look amazing in any home.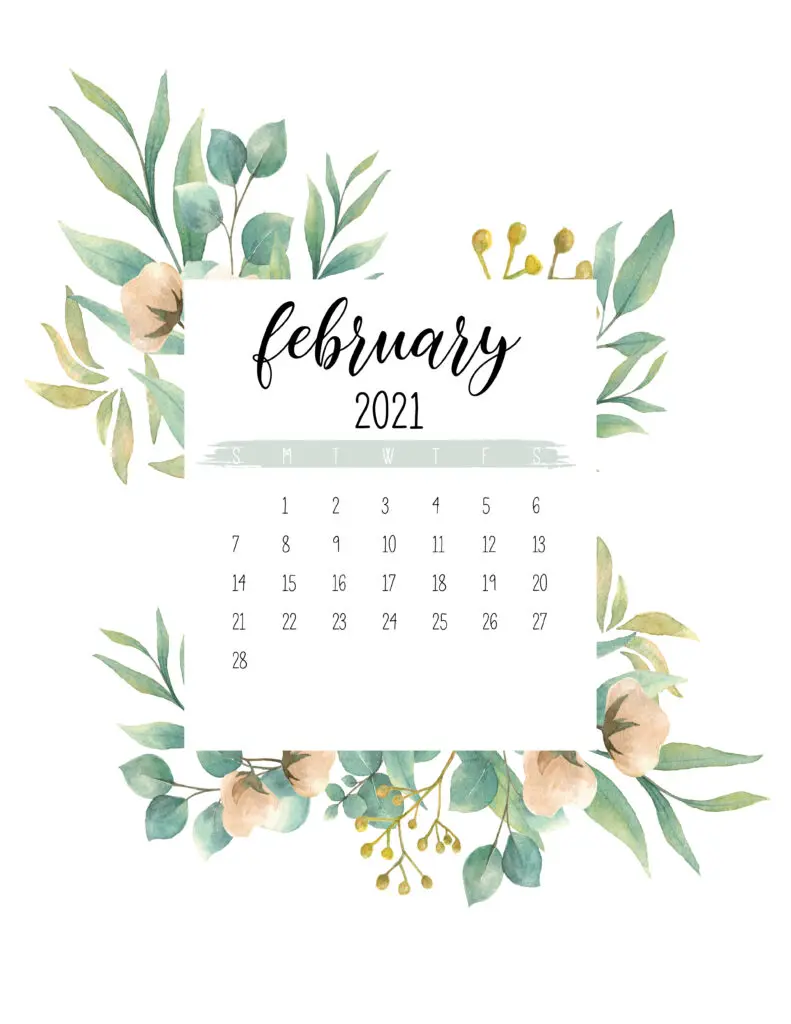 Enjoy this botanical calendar in muted earth tones. It would amazing in a rustic home with natural finishes.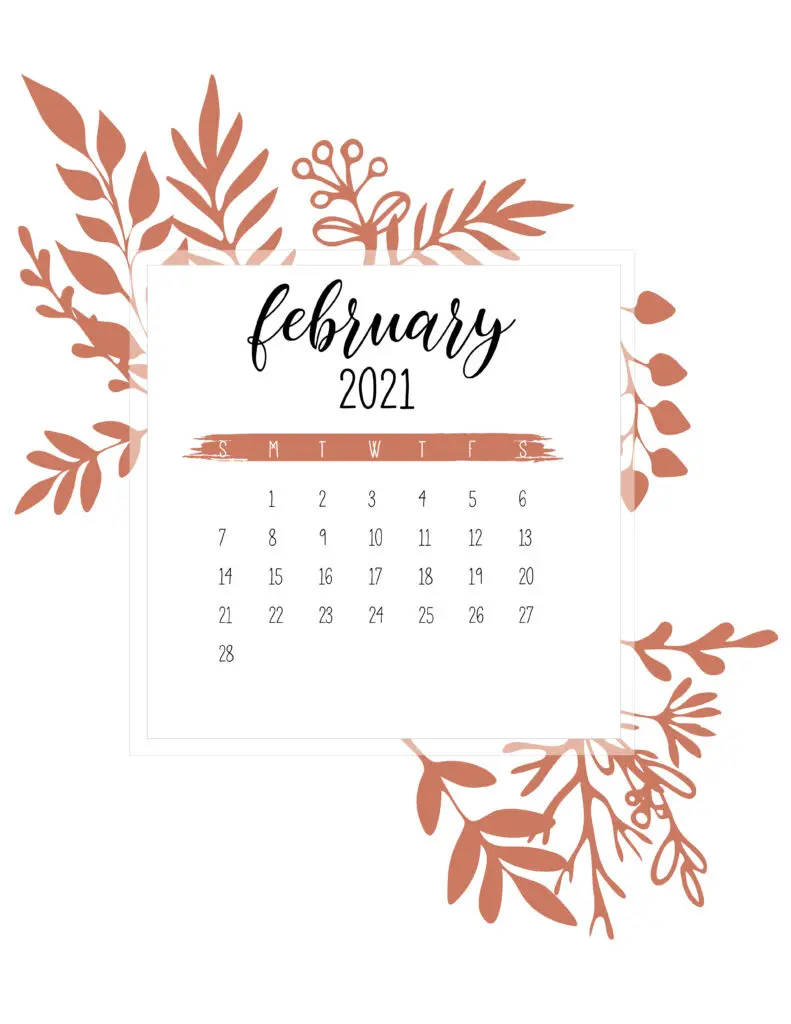 This calendar is a perfect option if you like delicate florals. Our readers also love to color this in to suit their style.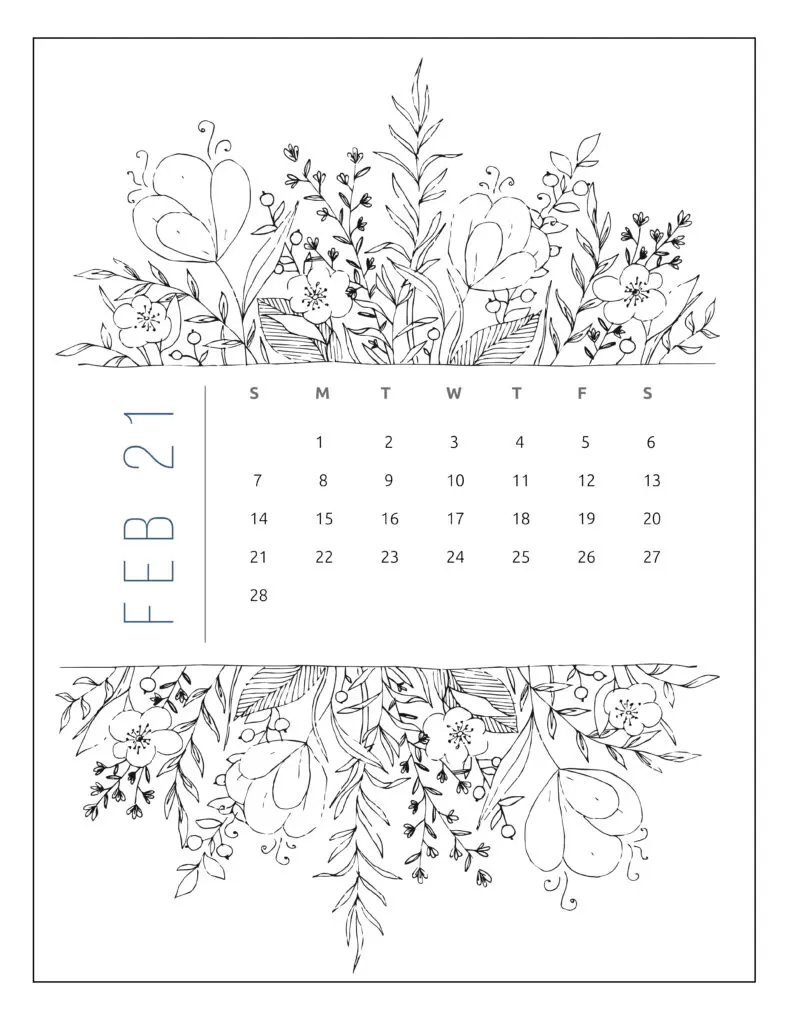 This popular hanging floral calendar really does look incredible in any home and is so elegant.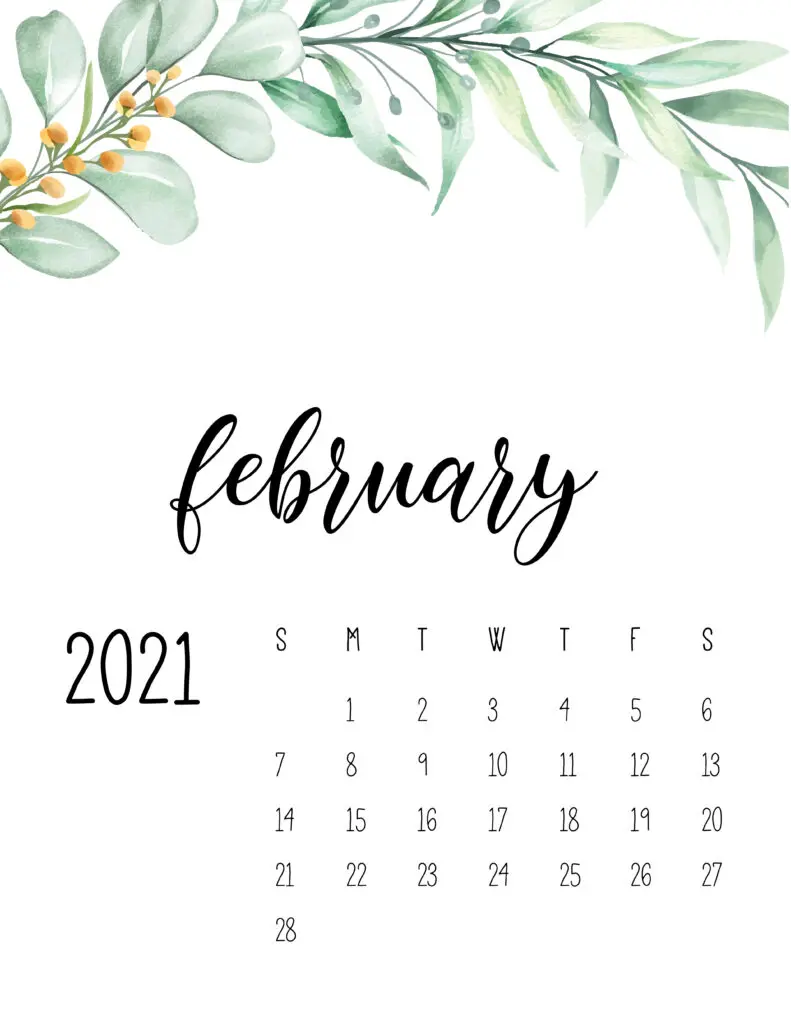 This pretty botanical calendar features a gorgeous frame with soft colors.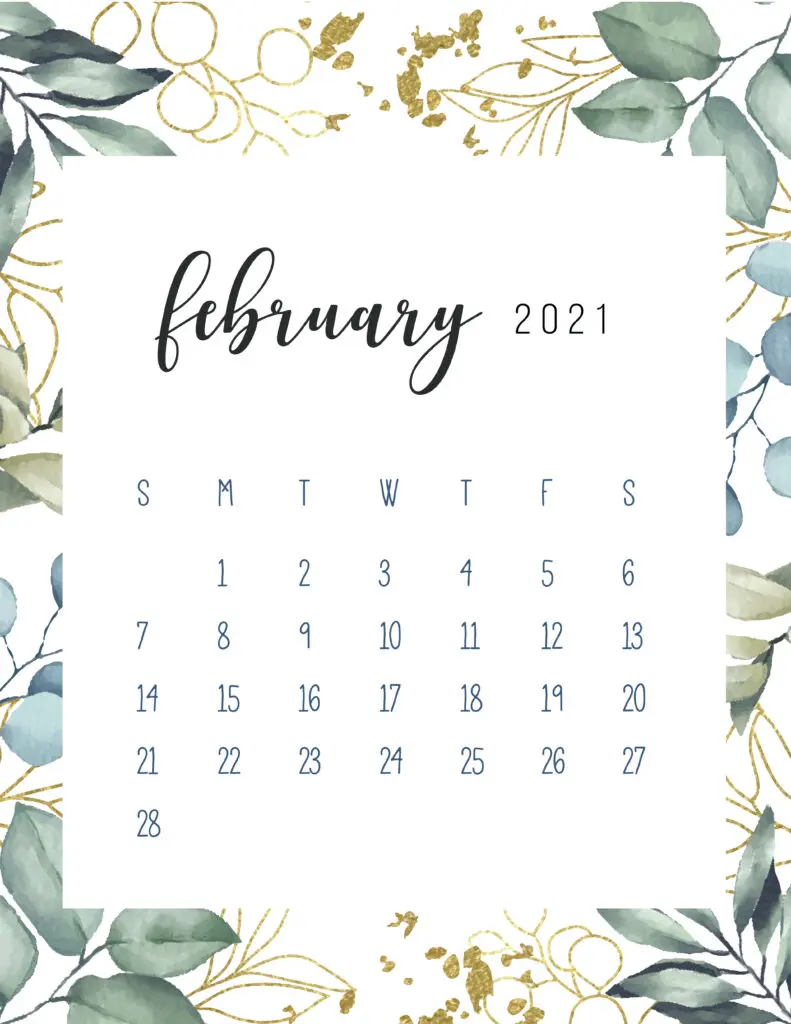 Some people just like something simple and quirky. That's where this calendar comes in.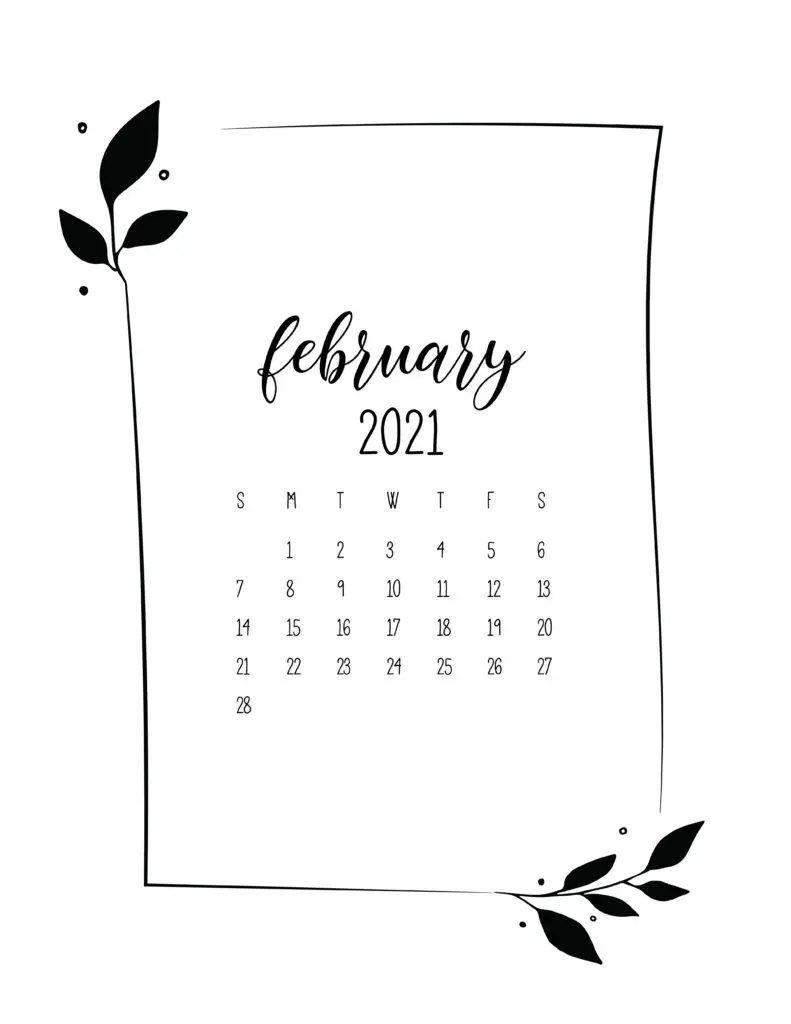 These beautiful white flowers are so fresh and such a great way to start your morning.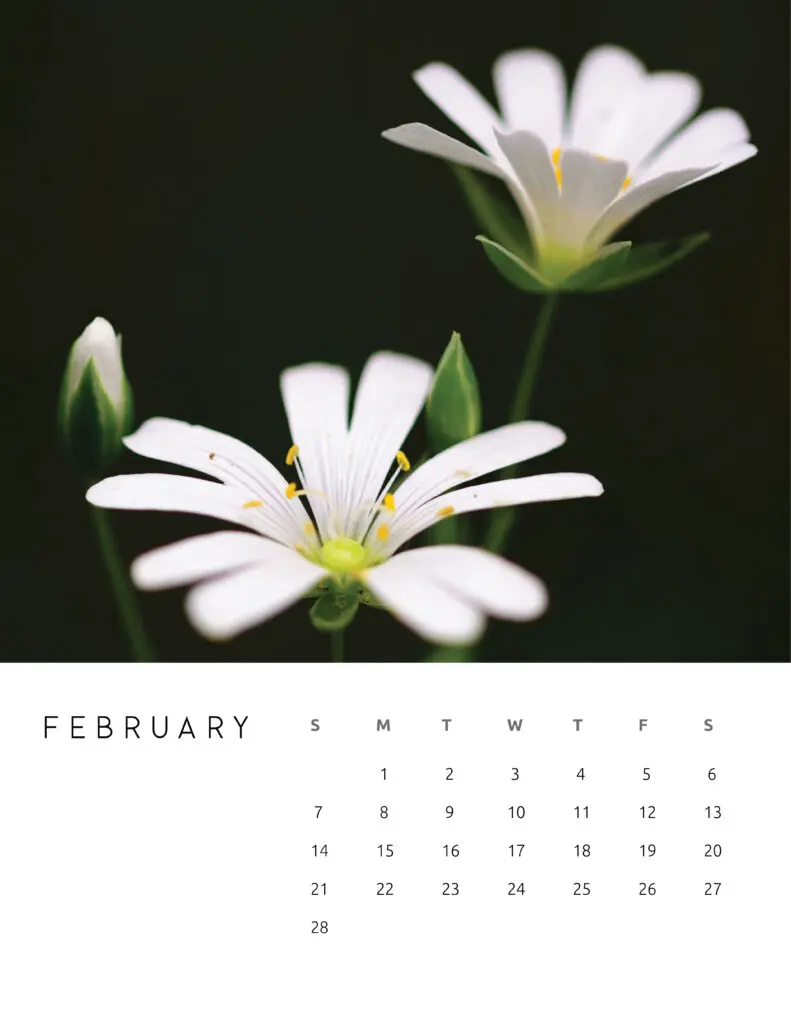 This gorgeous little botanical February calendar is well-loved amongst our readers and it looks so pretty!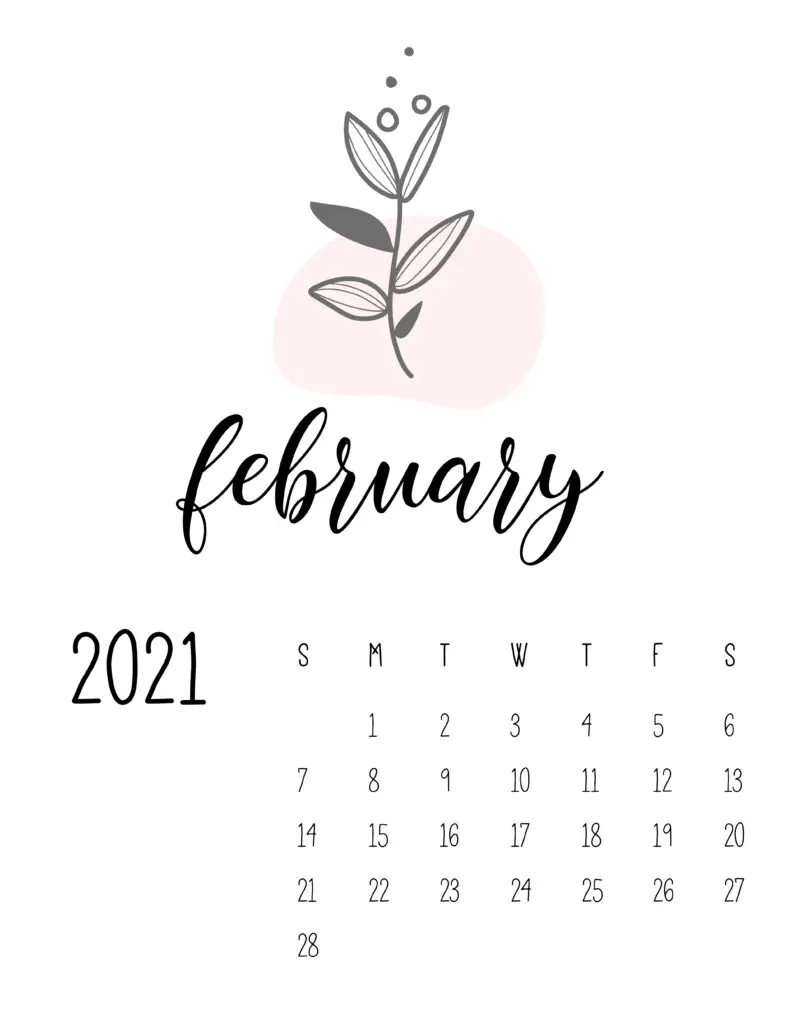 This beautiful botanical framed calendar is so stylish and would look great on any wall or in any planner!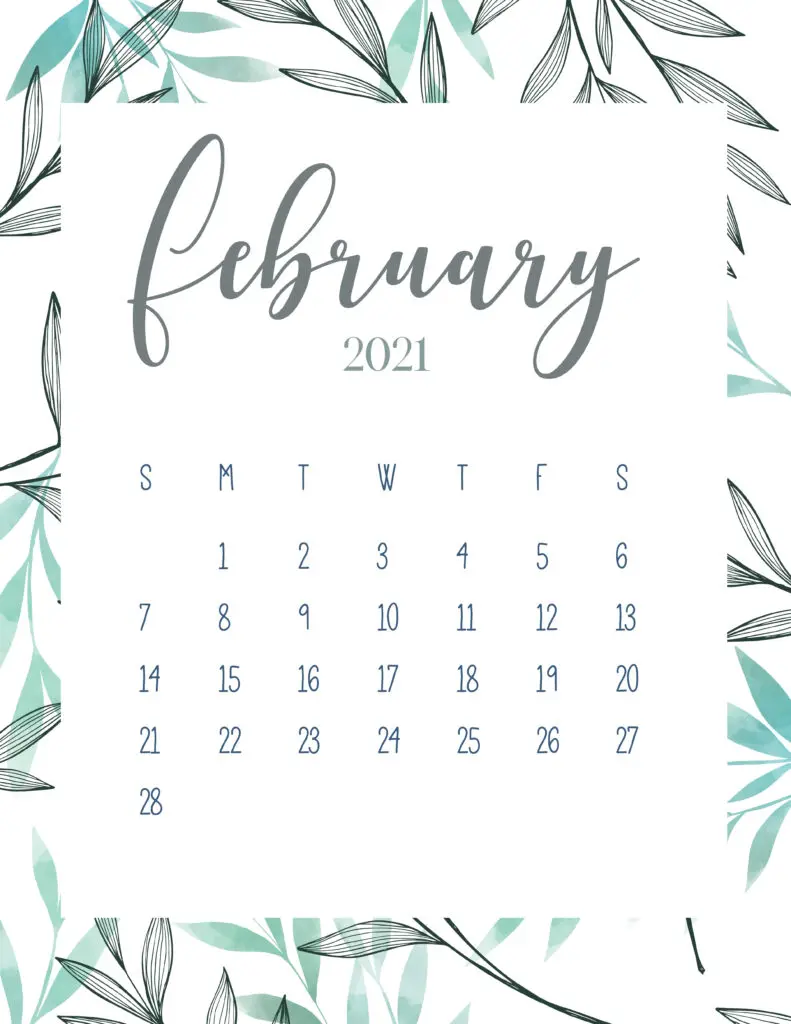 This gorgeous botanical calendar is a perfect calendar for any home and offers so much space for taking notes!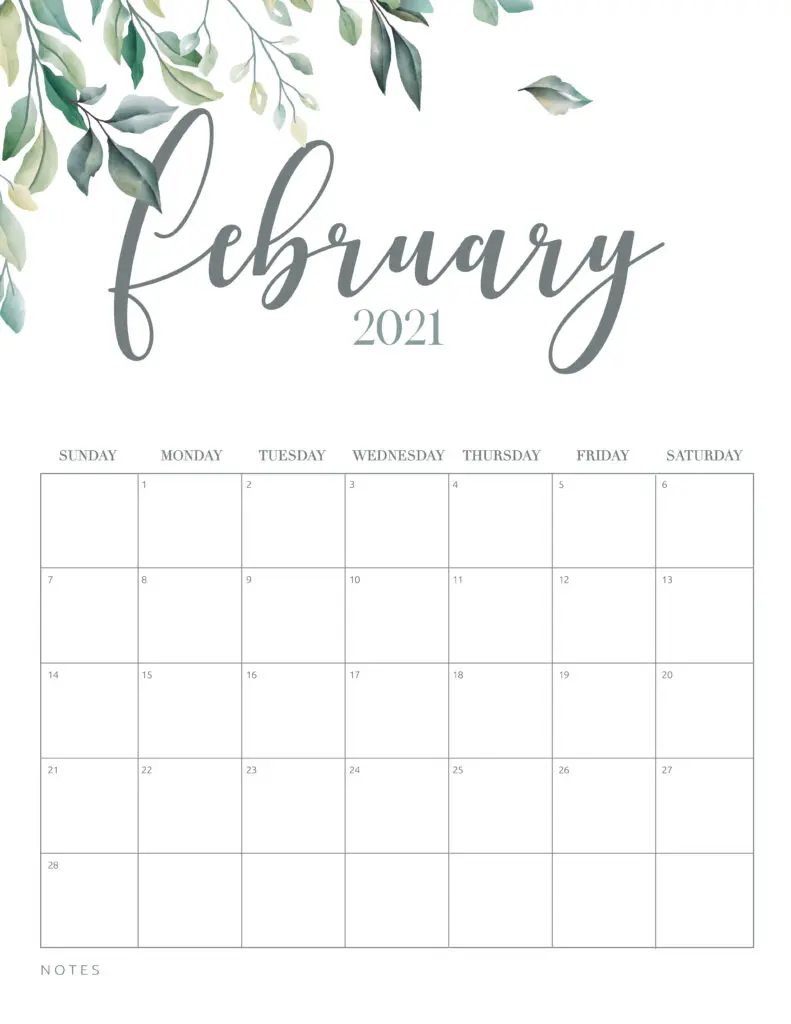 This pretty floral calendar is simple and effective.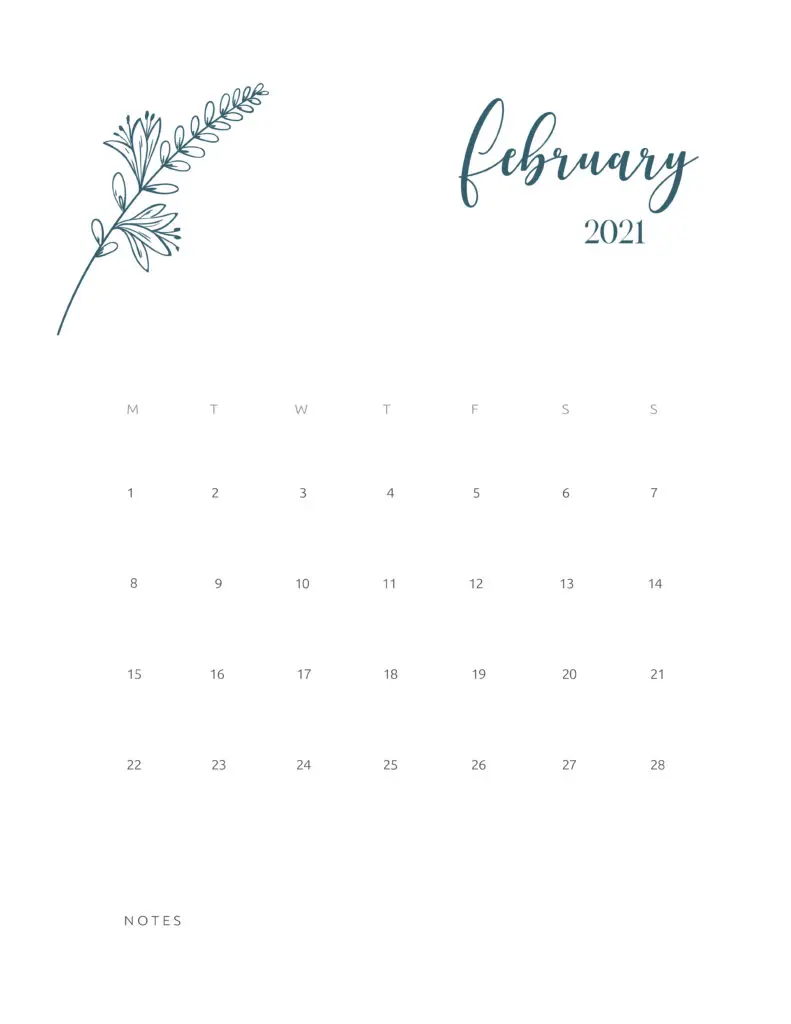 Looking for a modern botanical calendar that is super stylish and looks awesome? Yeah, thought so.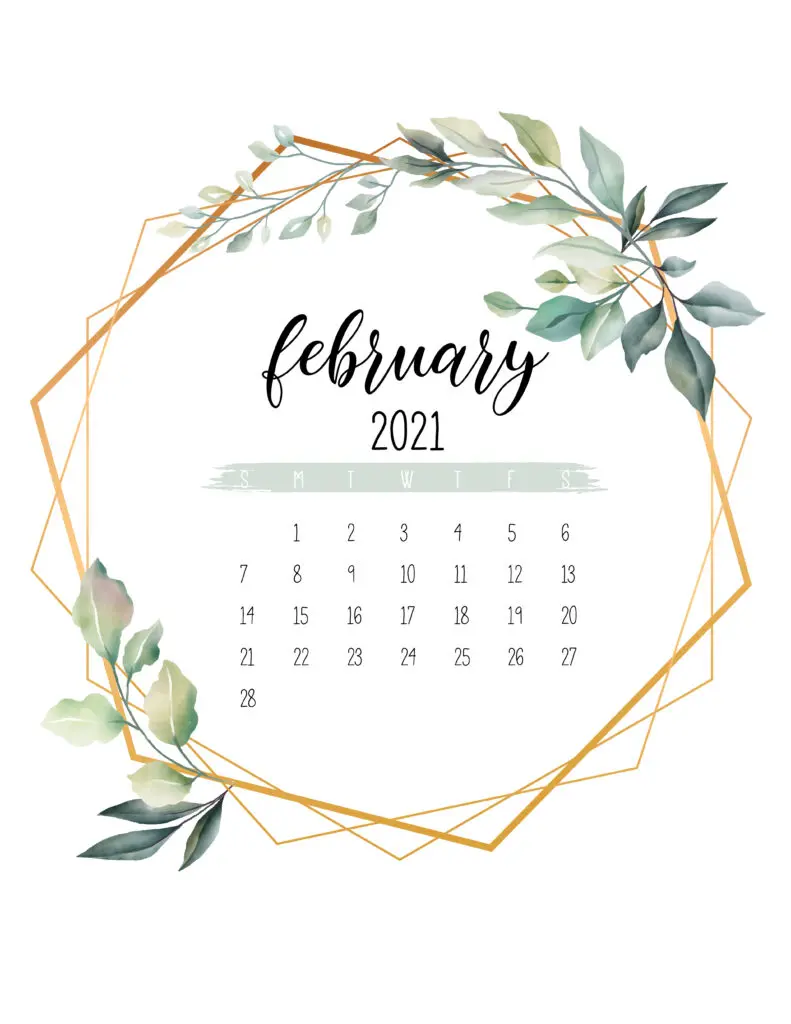 This beautiful and dainty calendar is simply stunning and is definitely one of my favorites. Use this beautiful calendar in your favorite space and also in your planner.
This beautiful floral calendar features a gorgeous framed bouquet and is such an elegant design for any home.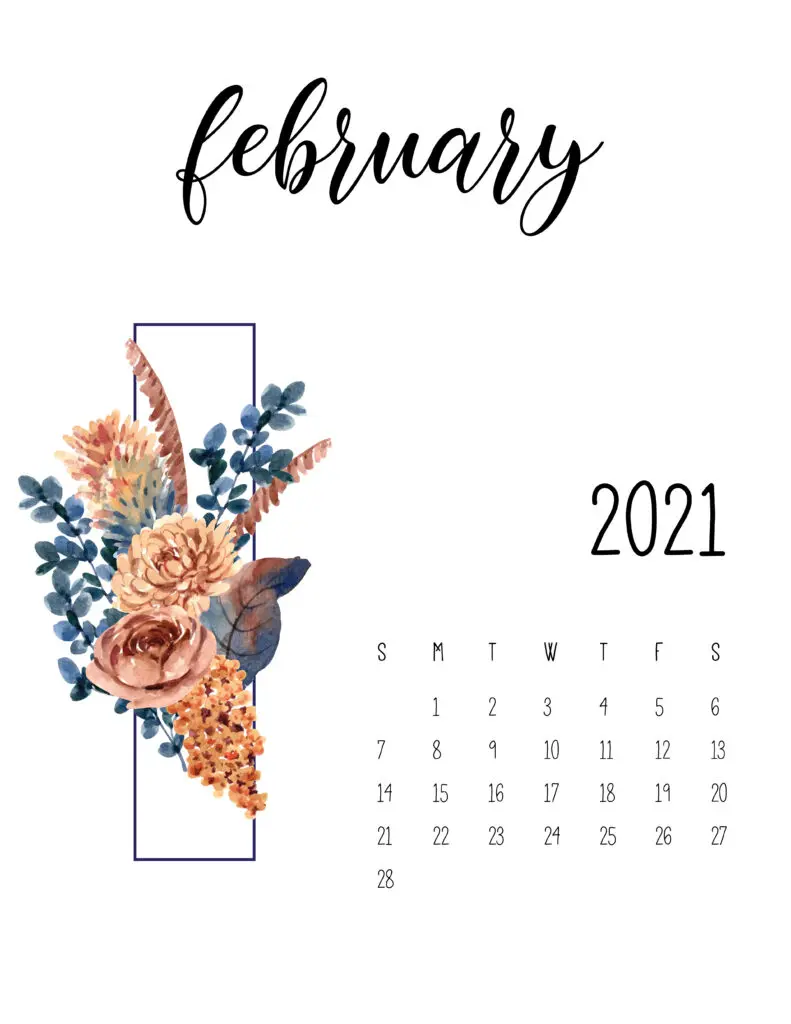 Simply amazing free Botanical and Floral February 2021 Calendars
Do you have a favorite floral or botanical calendar? Have you downloaded any? Let us know in the comments as it gives us an idea of what you would like to see more of!
Use this post to learn how to resize your calendars to fit your planner or bullet journal!
If you like our designs, remember to sign up to our newsletter, where we keep our readers notified from time to time of our latest and best free printables.
Also, remember to follow us on Pinterest or Instagram and show your support. Better yet, if you use any of our printables then take a picture and tag us in it, we love to see what people do with our designs!