Looking for a February calendar page? Then welcome to our amazing collection of popular and beautiful February 2021 calendar pages.
So here's to month two of 2021. Hopefully this year is going well for you, last year was a bit crazy. Anyway, enjoy our free February 2021 calendars, I'm sure you'll find something you love!
You can either print the February calendar individually or download the complete 2021 calendar in the design of your choosing.
Better yet, why not download different styles for different months of 2021? That way you can mix and match designs for the whole year and keep things fun and fresh!
Download your free February 2021 Printable Calendar today
Start by taking a look through the February 2021 calendar designs below and download and start planing. With our range of calendars we hope that it helps make planning February easier, although with this large collection of designs, the hard part might be choosing the design you like best!
So much to choose from!! Have fun!
Use this post to learn how to resize your calendars to fit your planner or bullet journal!
This beautiful design offers delicate rings and ornaments surrounding a simple and clean calendar.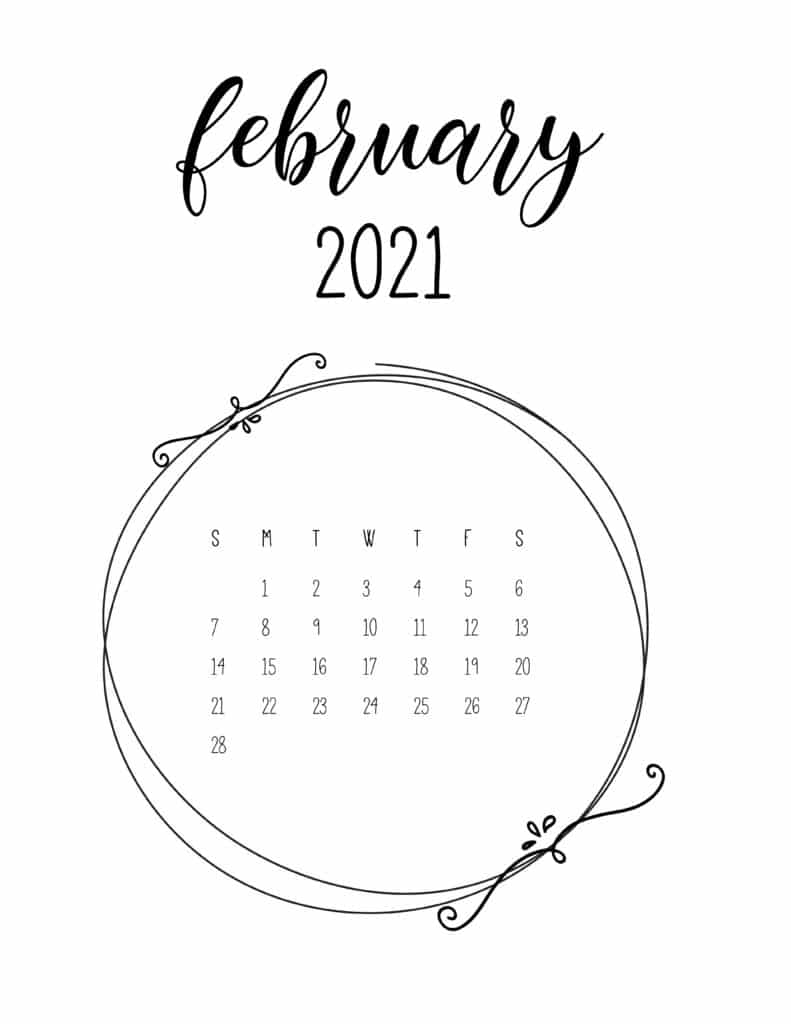 A standard and functional design with empty boxes where you can write the activities you have planned for each day.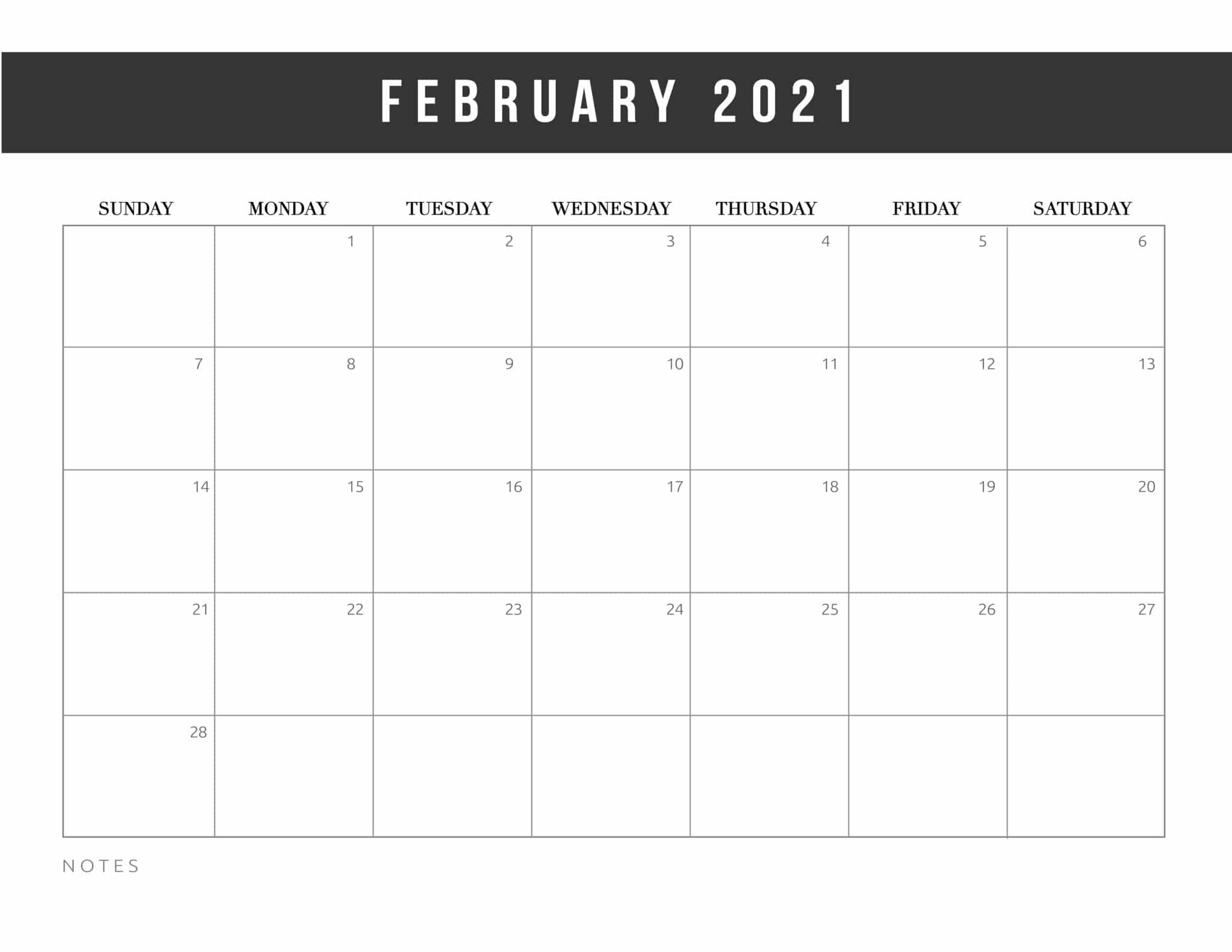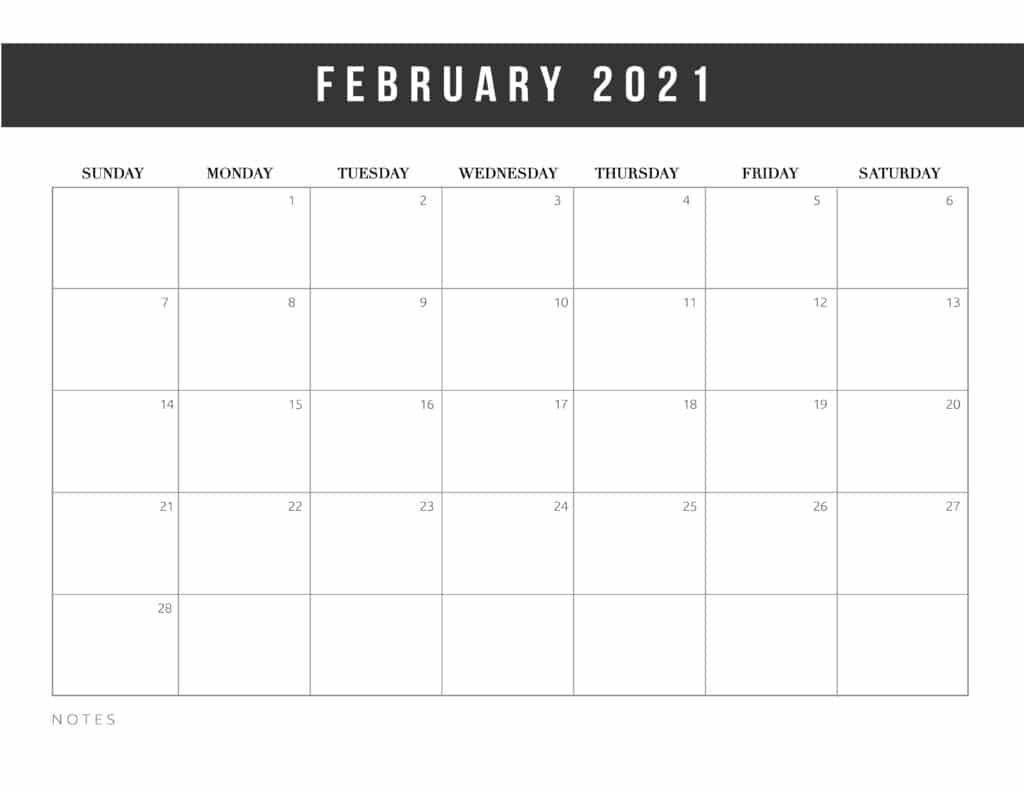 A bold monochrome calendar which features the month at a glance.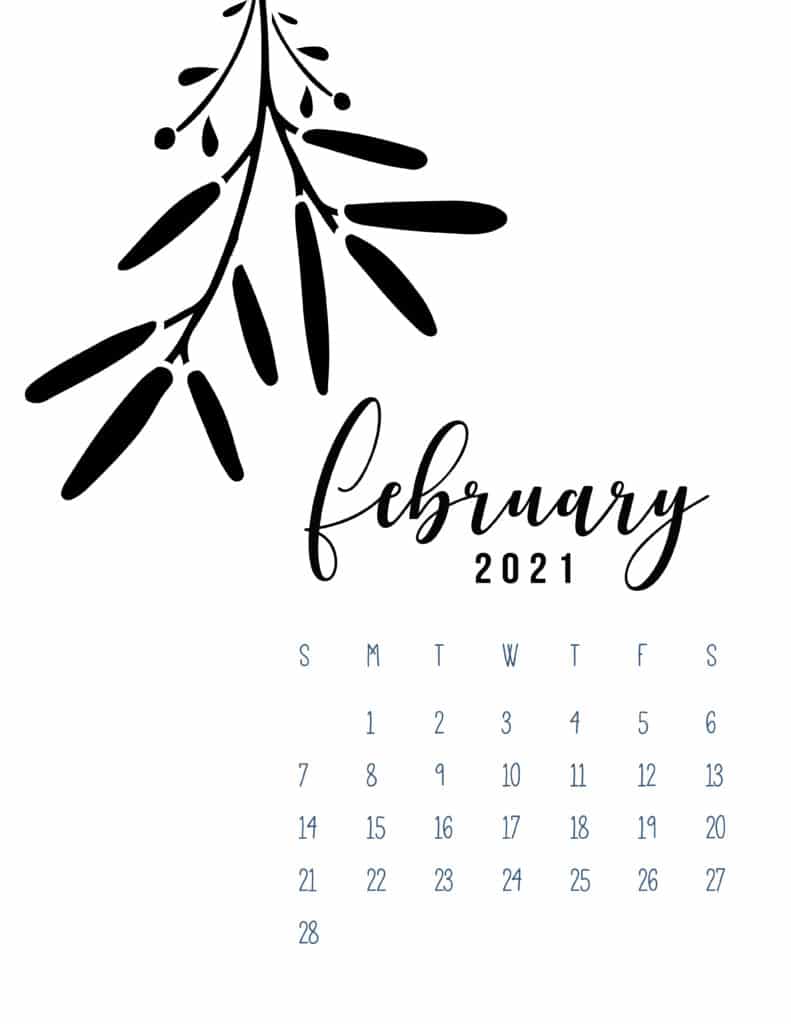 Simple and beautiful botanical leaf design with subtle shades of green and blue.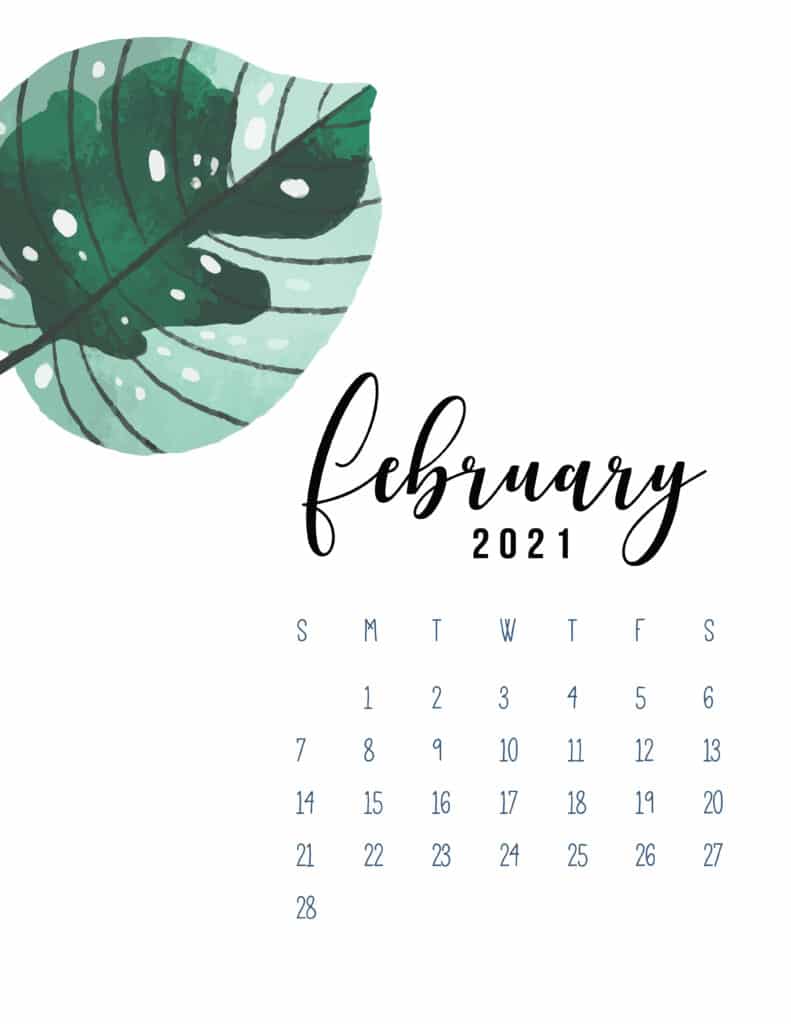 Gorgeous natural plant illustrations make an easy to use calendar.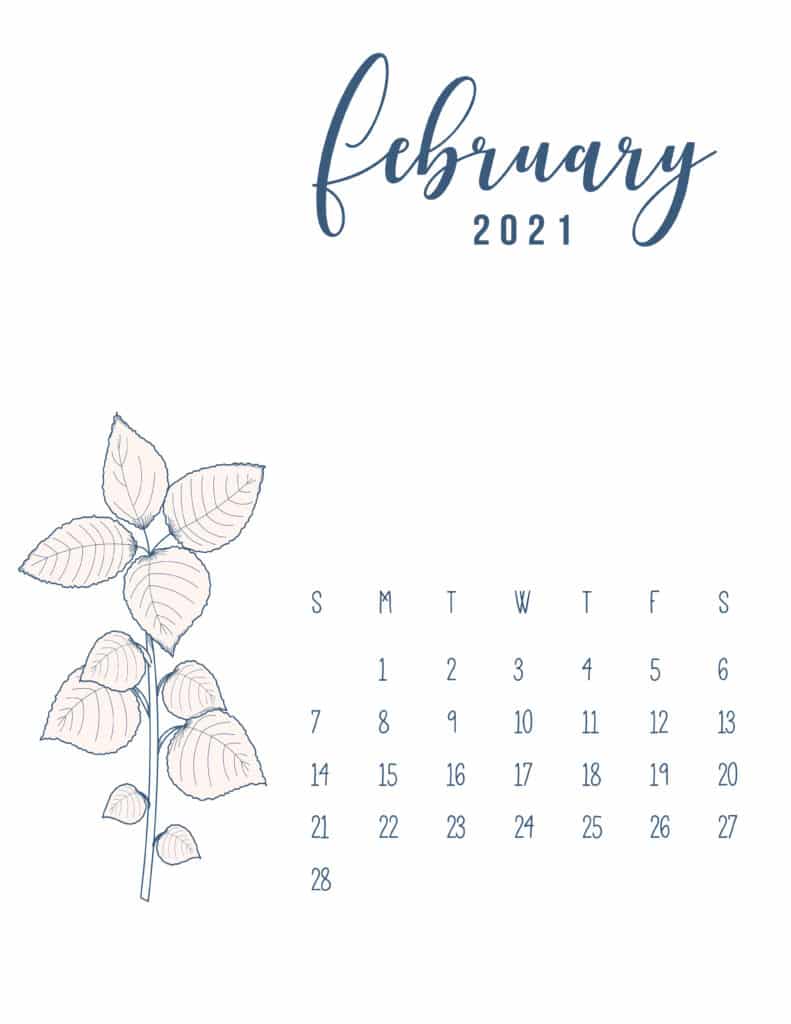 A simple but striking botanical design growing through the haze. A bit like us all blossoming after 2020!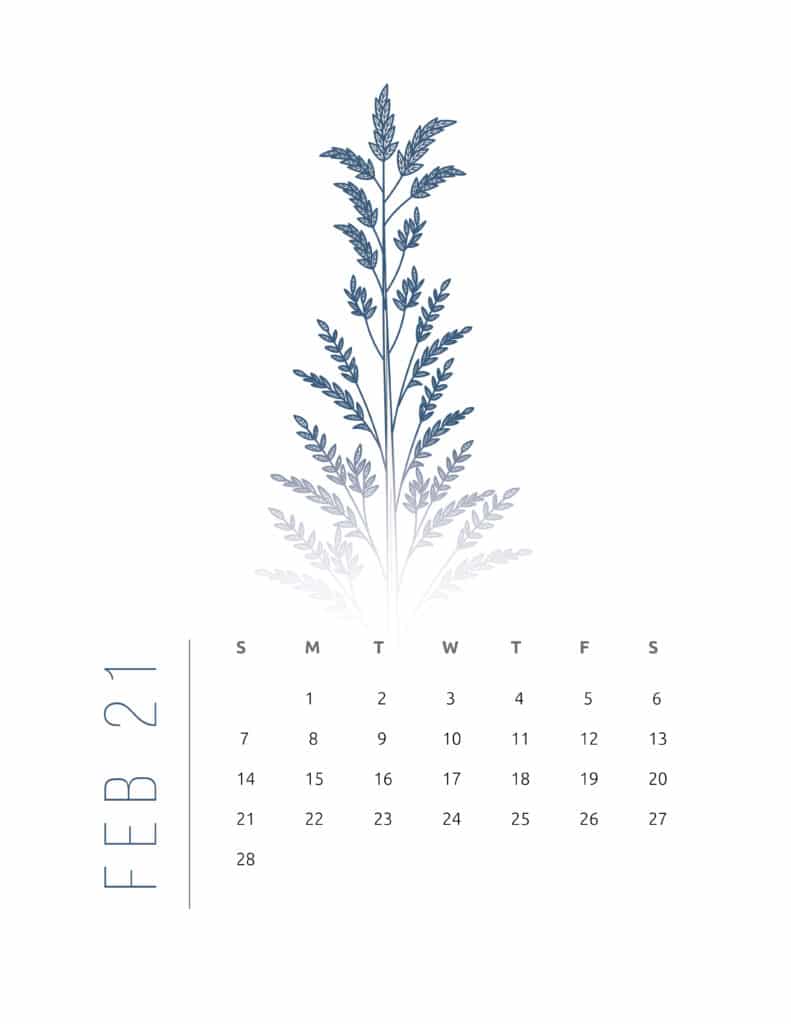 This stunning calendar features a circular floral frame of silvery blues and greens.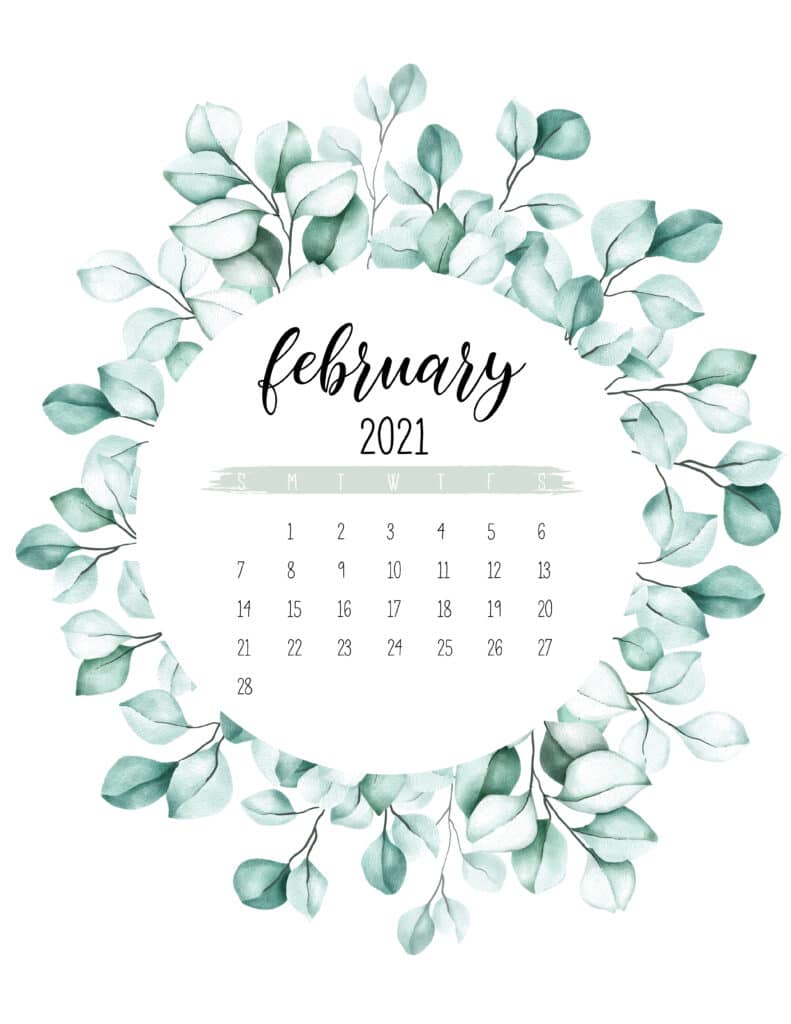 A gorgeous features the days of the month at a glance with a beautiful square frame of flowers.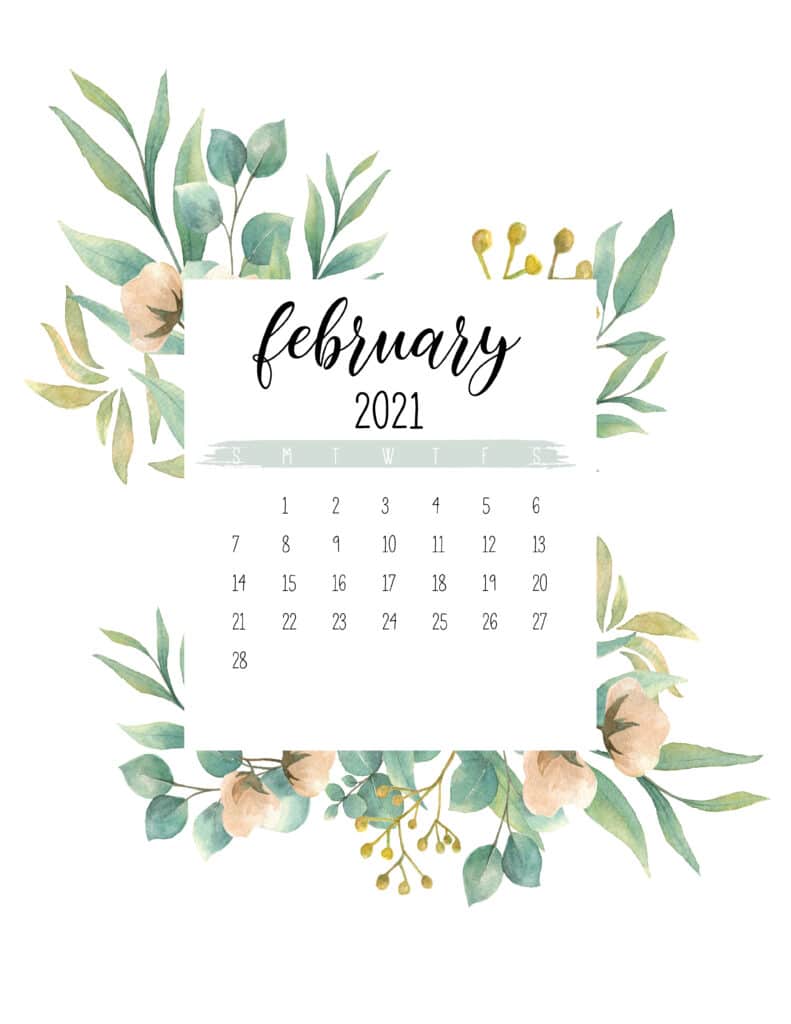 A beautiful bold terracotta calendar with a mix of creative botanical elements.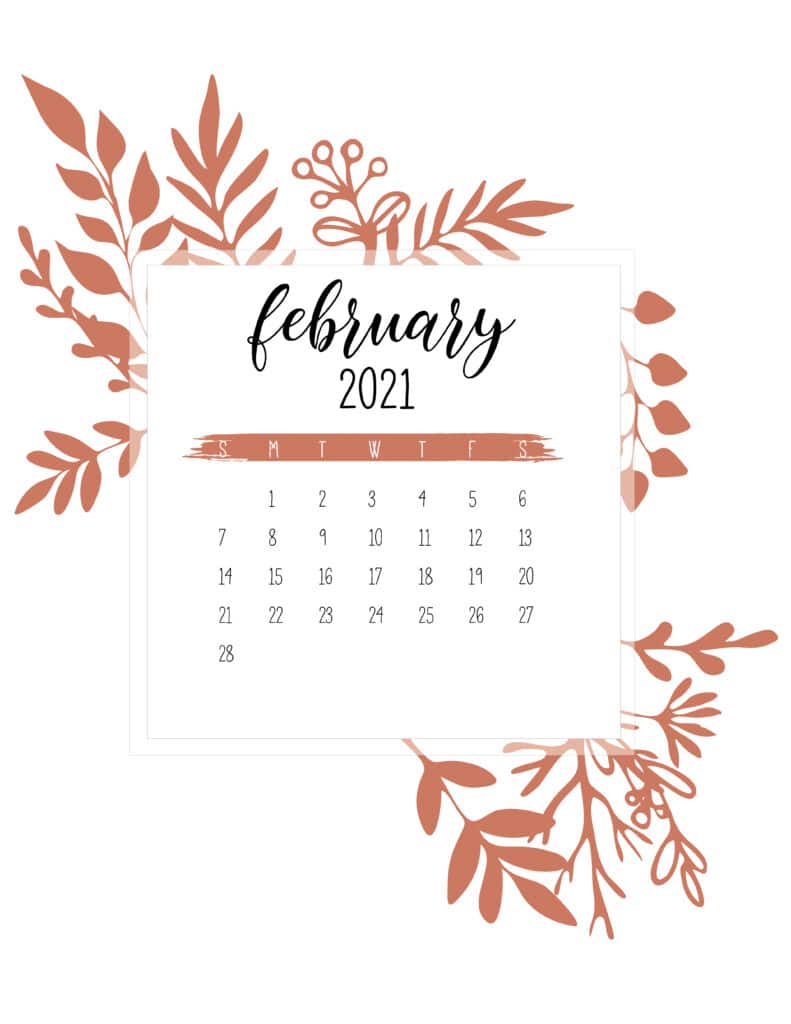 Use this beautiful and delicate calendar a monochrome design or spend some time coloring it in!
A beautiful celestial calendar perfect for budding astronomers and star gazers!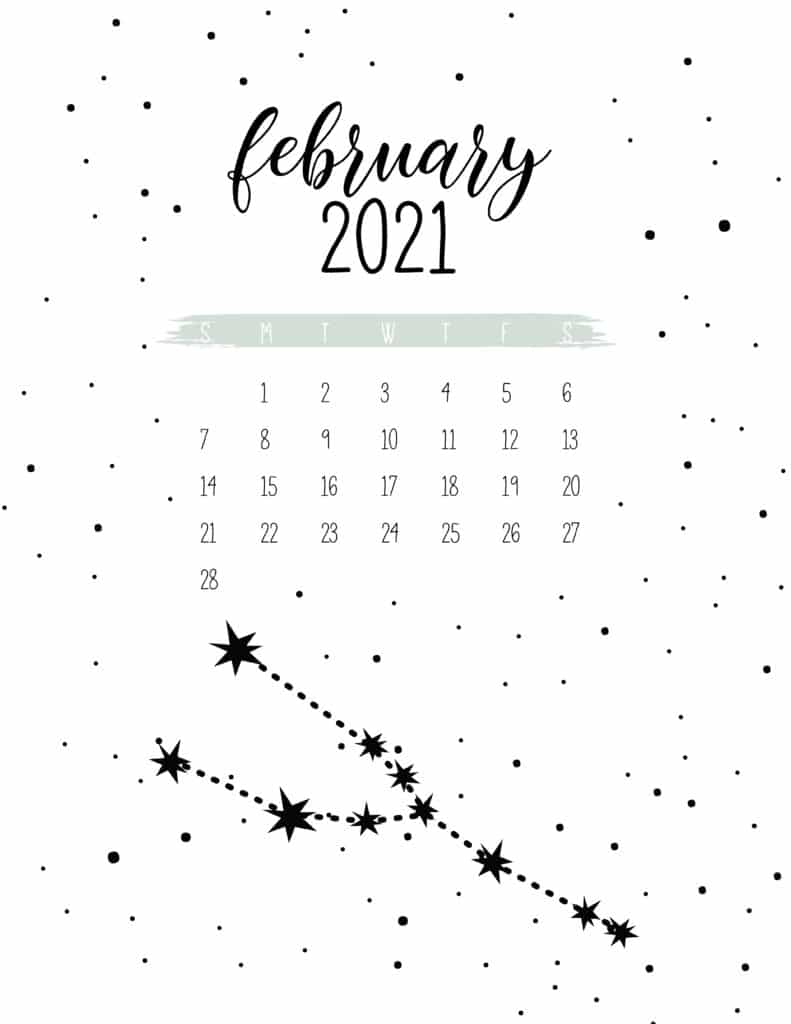 A fun, unique apron calendar perfect for the kitchen.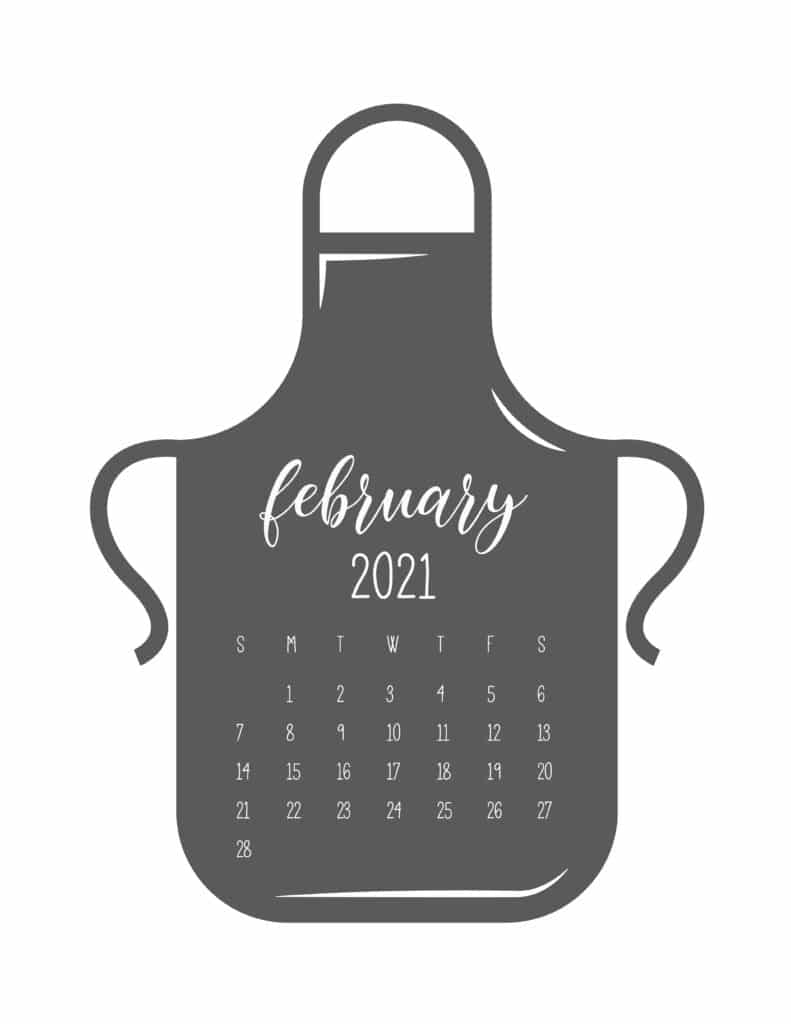 A colorful and super cute design of kittens peeking over the calendar. Perfect for families and kids.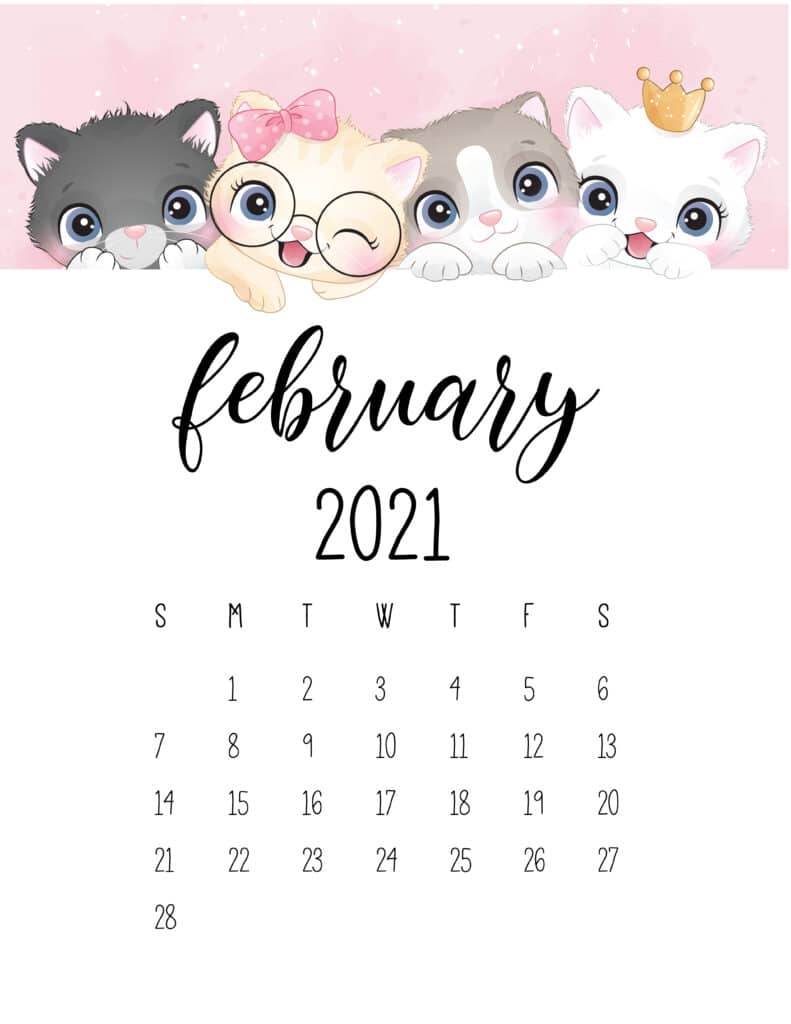 A totally cute calendar full of cheeky dinosaurs! This is a perfect family calendar.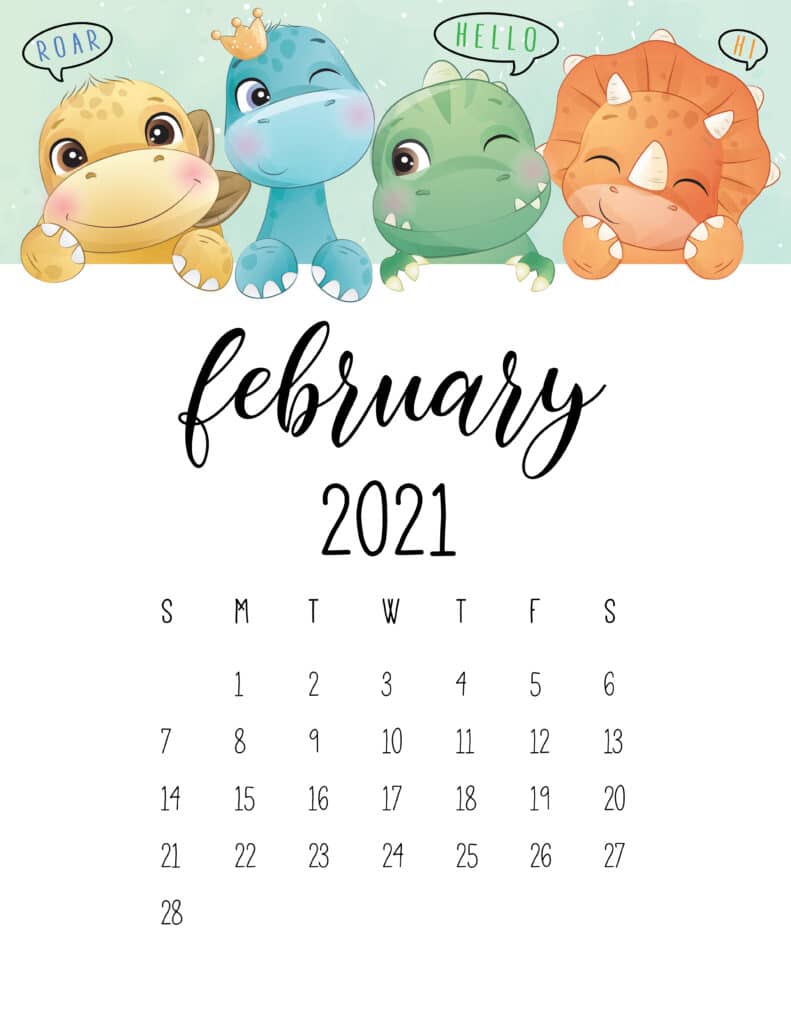 This chilled out bunny makes a perfect February calendar.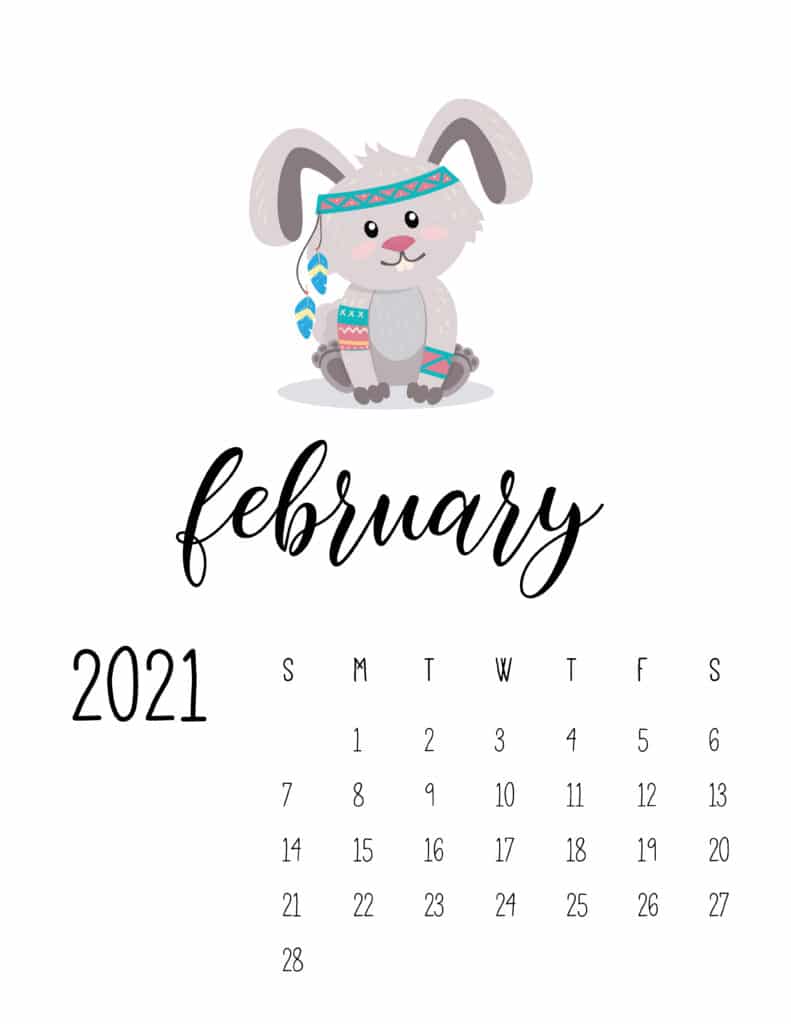 How cute is this squirrel hanging out of the pocket? What a cute calendar for February 2021.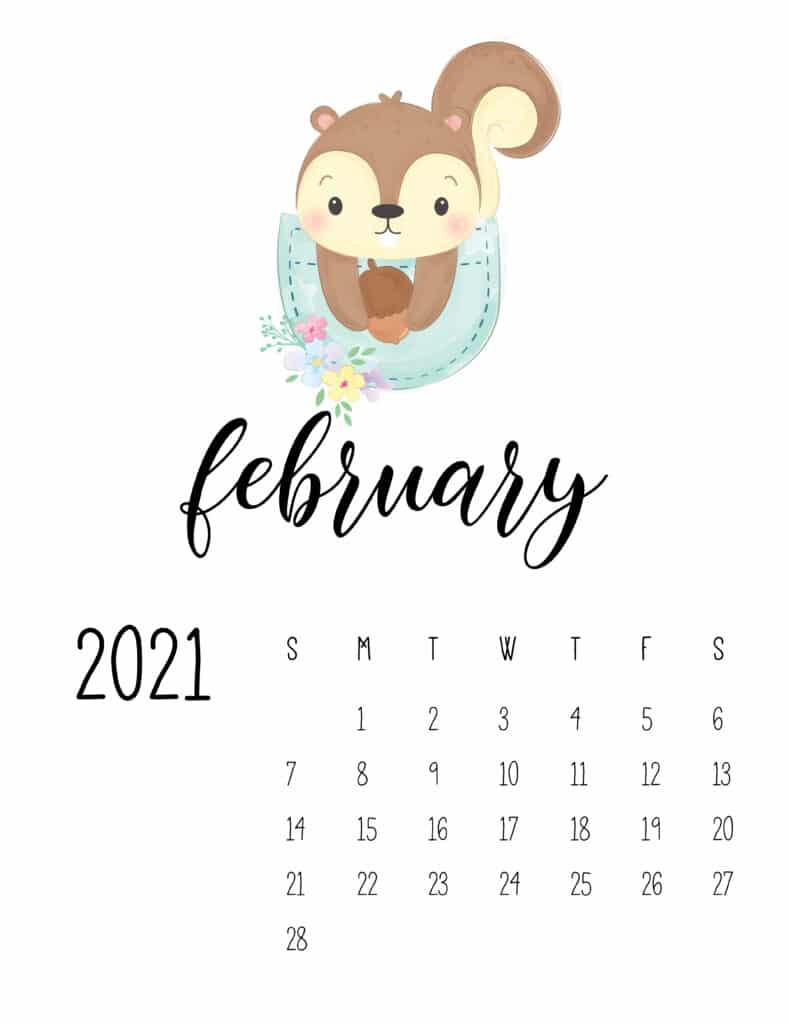 Enjoy these cool bears hanging around on the washing line.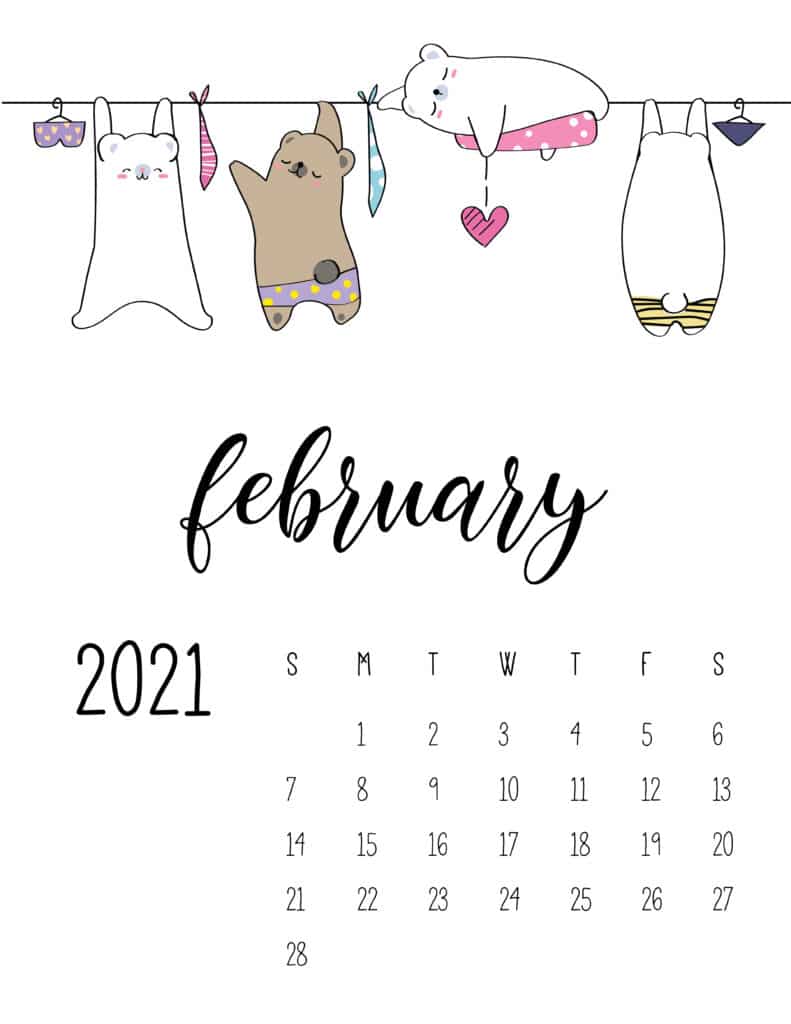 These cheeky cats know what's up! Enjoy this calendar in your home this February.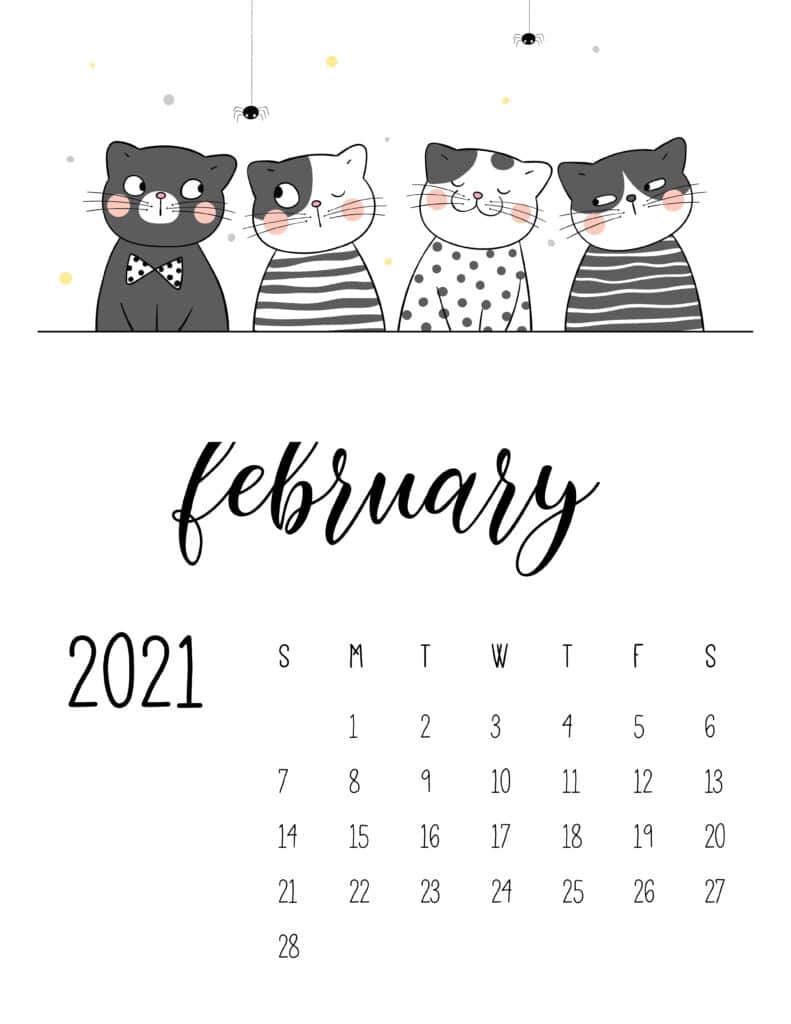 Go on a journey with this cool Koala this February. A perfect calendar for a family home!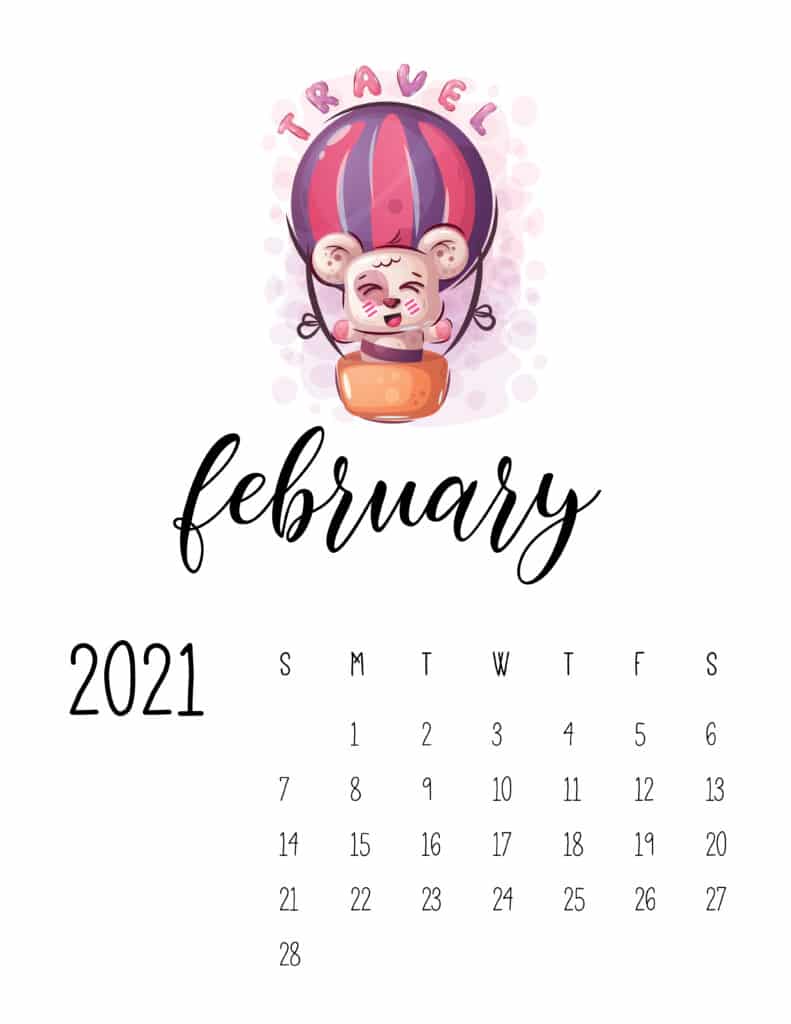 Hello coffee lover! Enjoy this cute coffee calendar in your home or kitchen this February.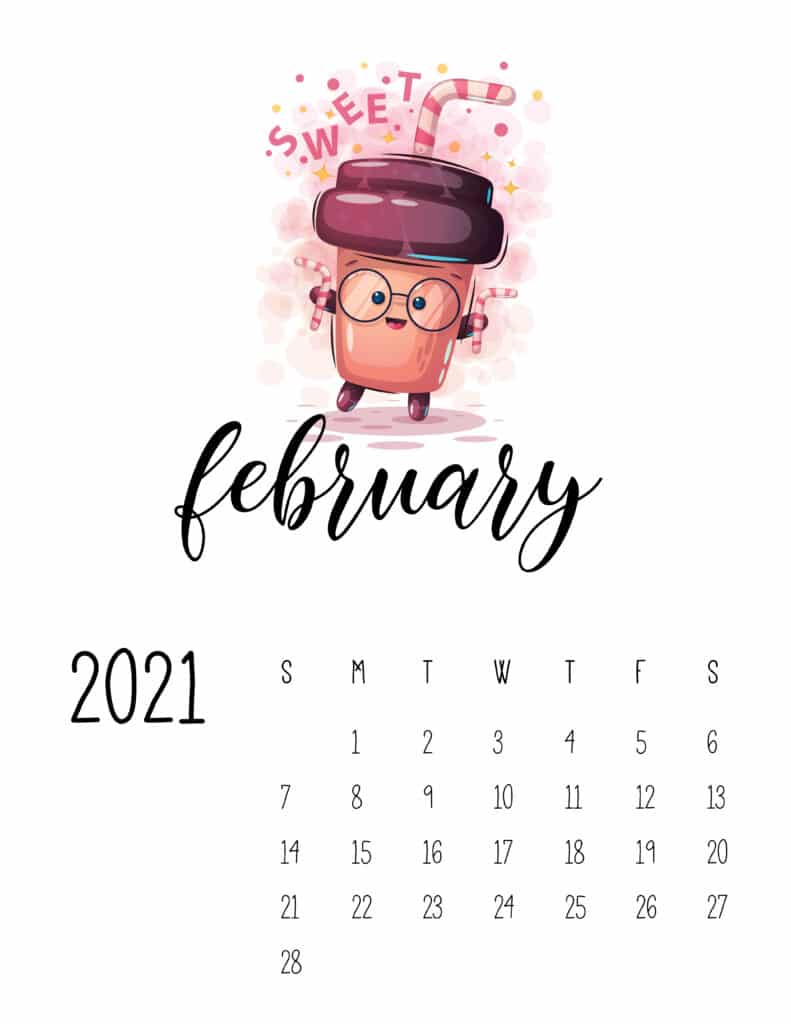 Enjoy this glamorous botanical calendar in your home this year.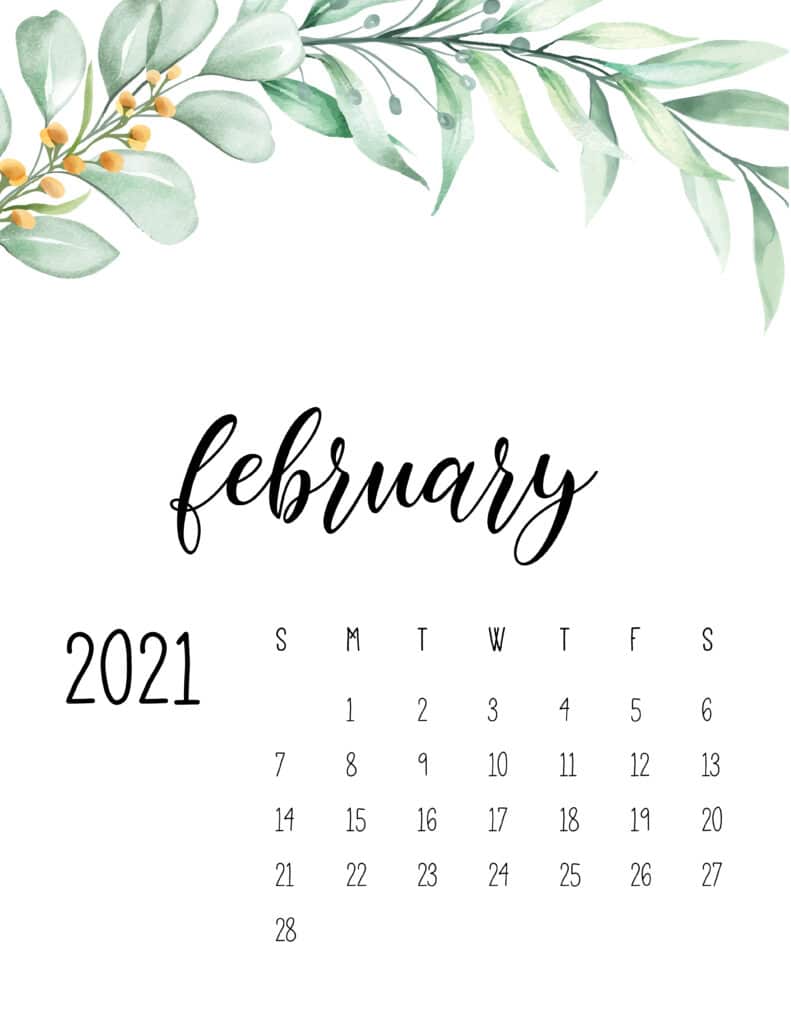 Sometimes a good quote and a pop of color is all you need in a calendar! This is the perfect example of that.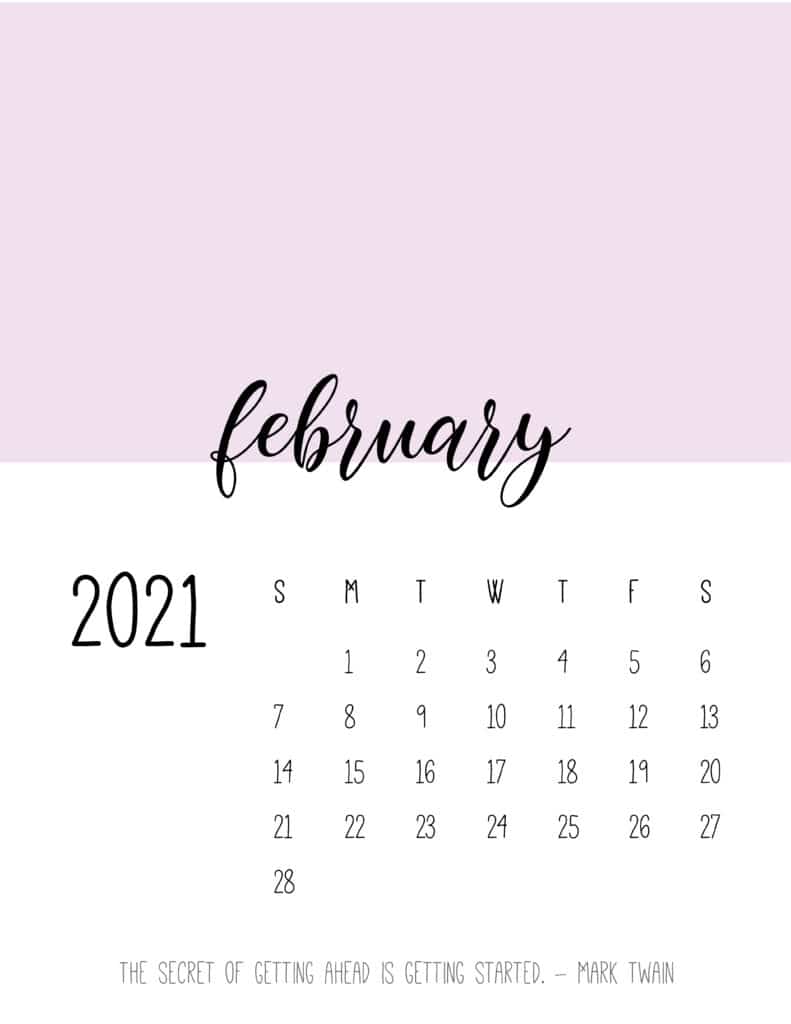 Don't lie. I know you love this calendar. Even if you don't like pugs, this calendar has got to make you smile.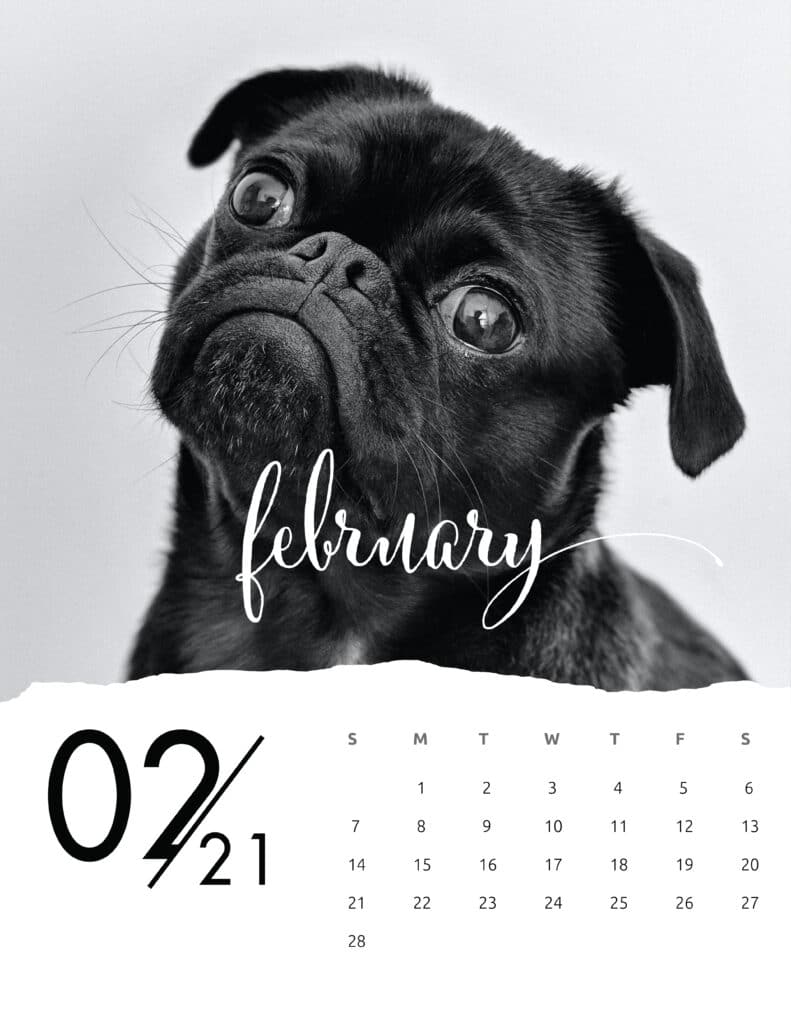 Love this quote and love this calendar. Inspire and motivate yourself every morning with this beautiful block color and quote 2021 calendar.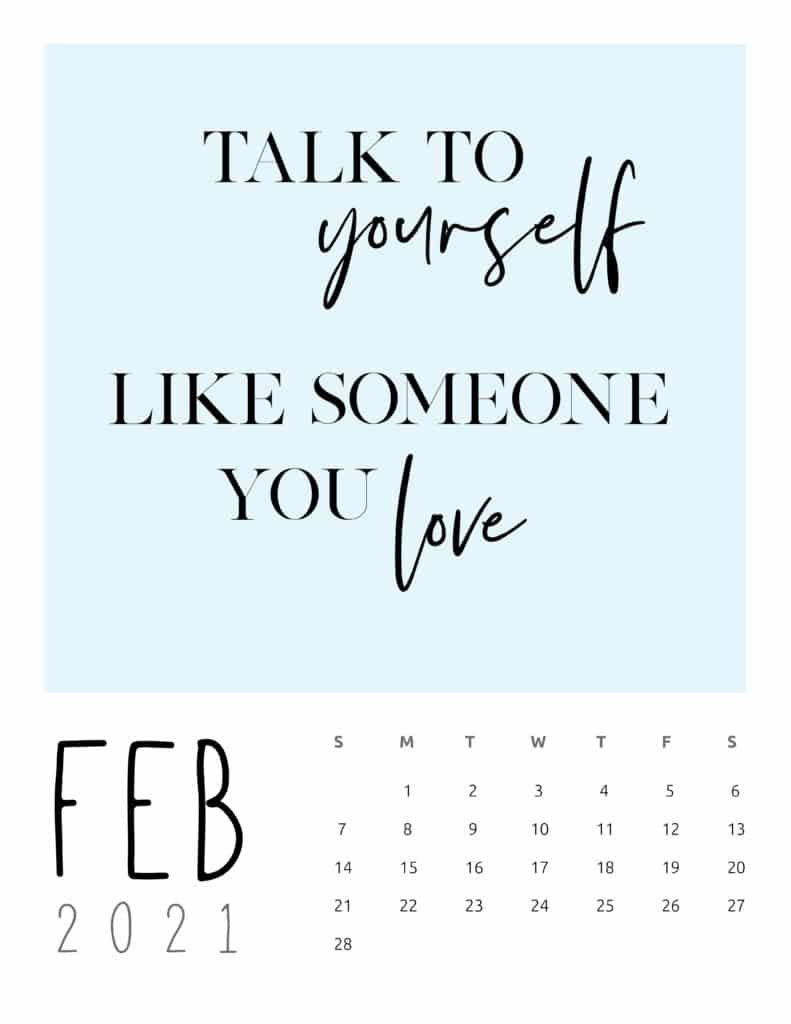 This monochrome pattern calendar is such a stunning option for February 2021!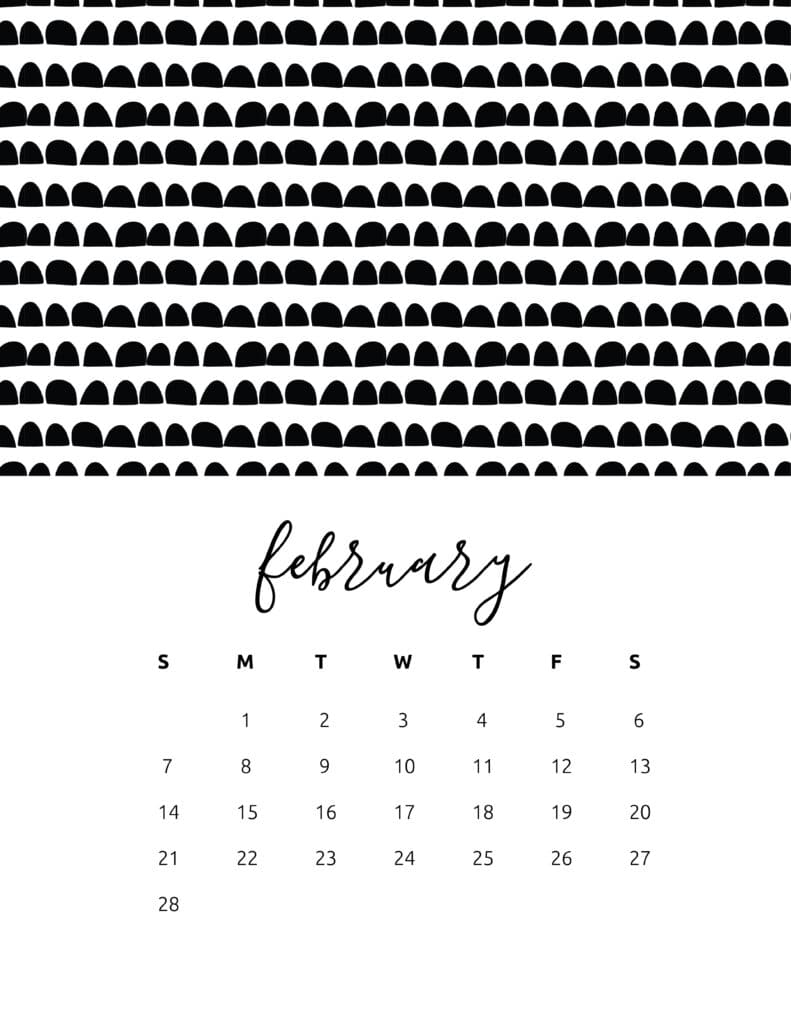 A simple and effective February 2021 calendar. Perfect for an office or work space and also as a desk calendar.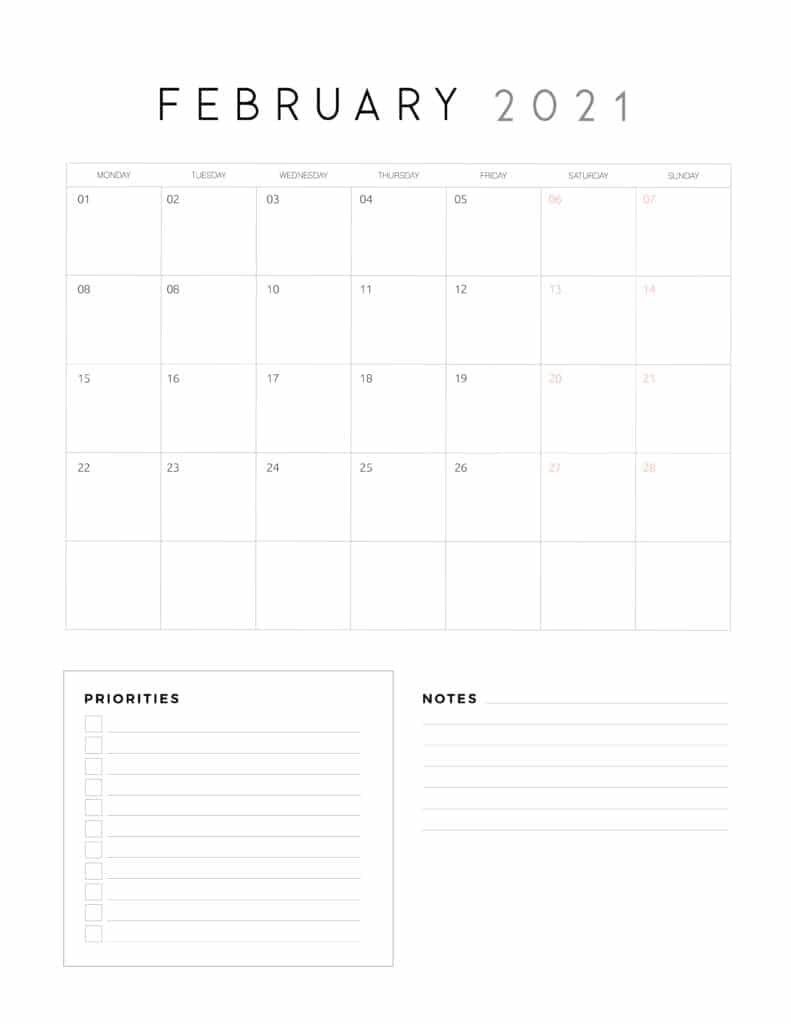 Use this bold and modern calendar for your home or office space. It looks amazing and is easy and functional.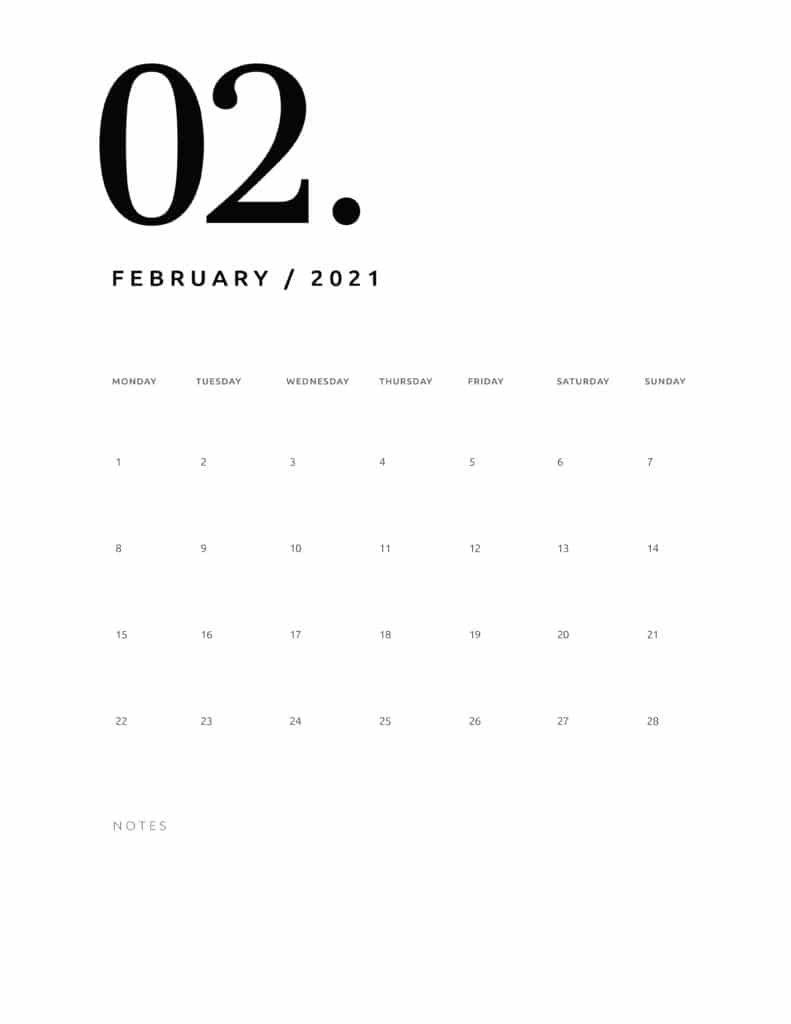 This pretty and elegant calendar is a great option for February 2021.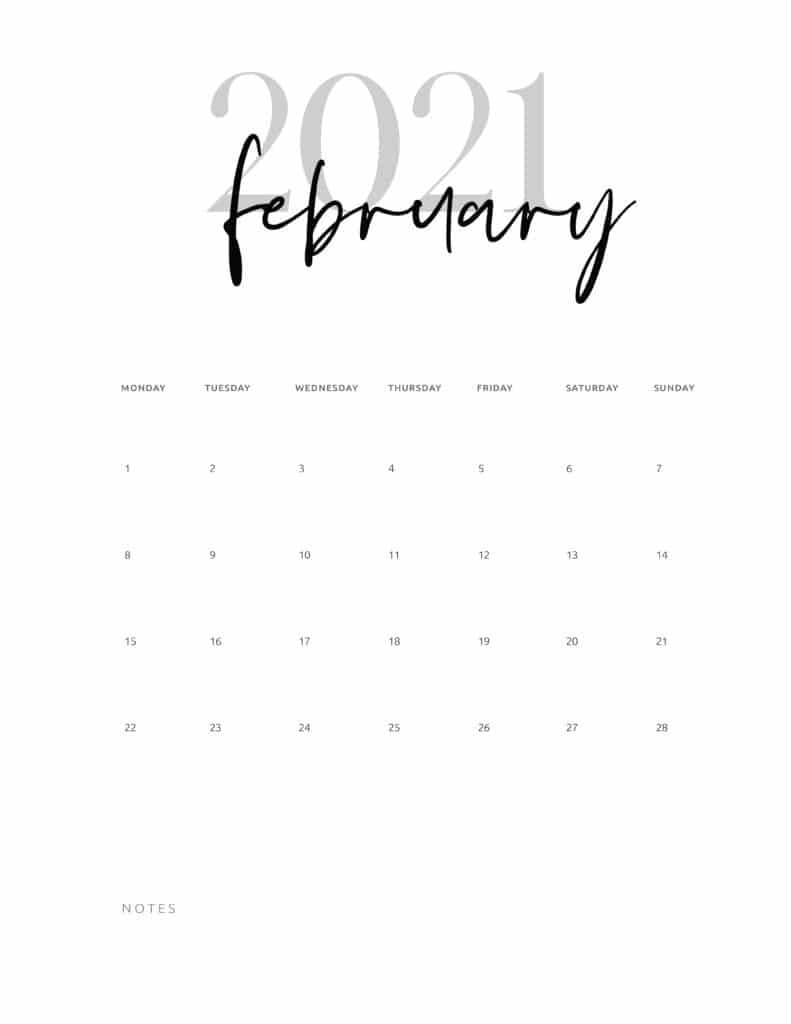 A simple February calendar with a cute font and loads of space for notes and tasks.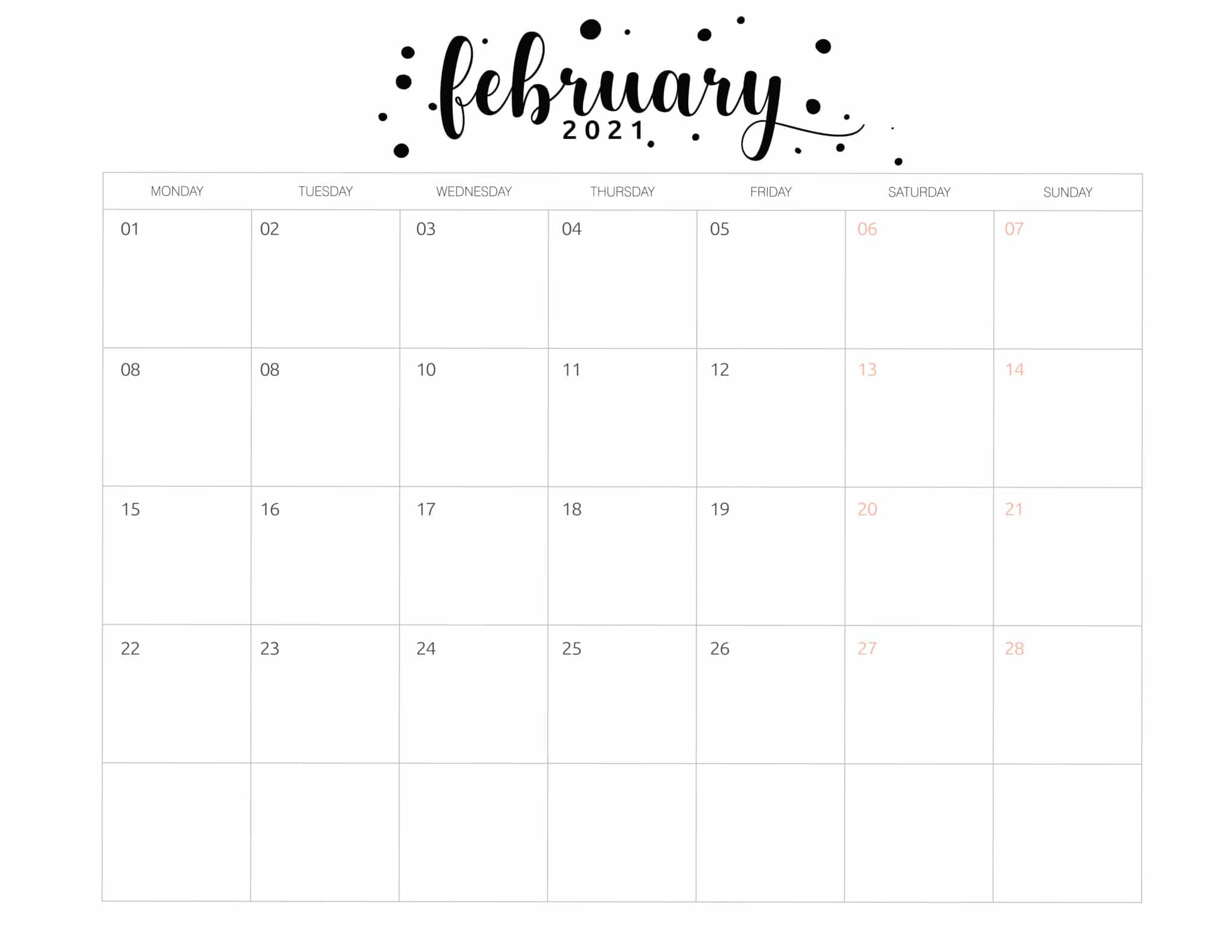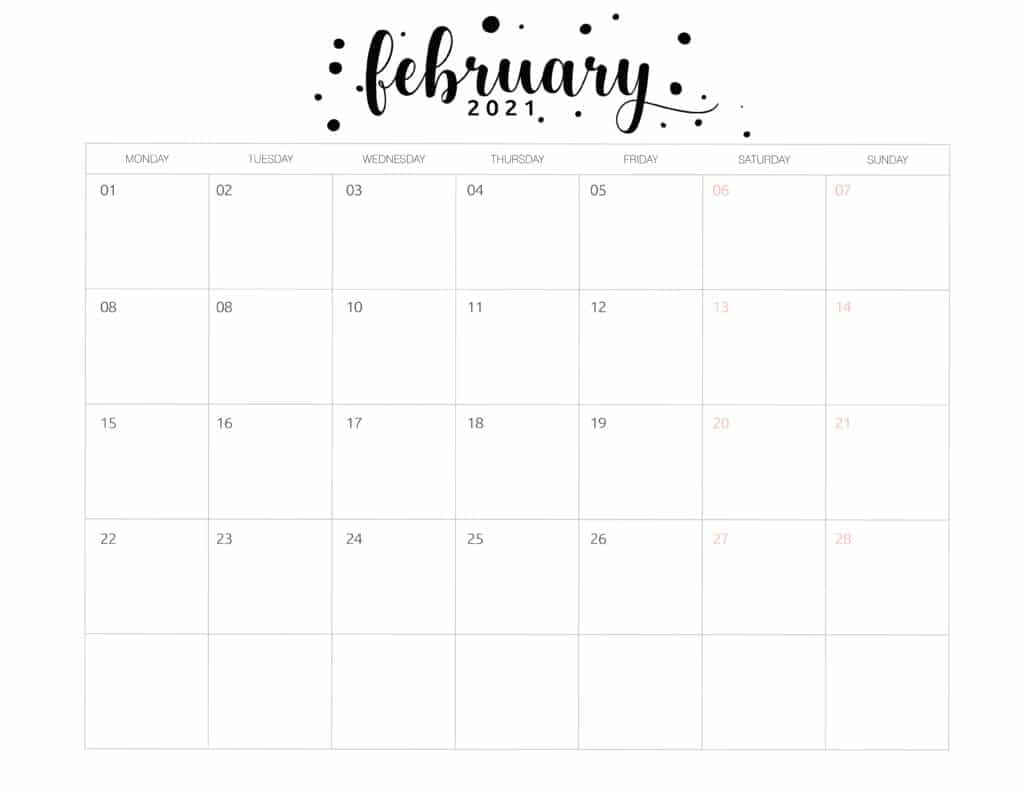 This February calendar offers a beautiful floral frame of blues and golds.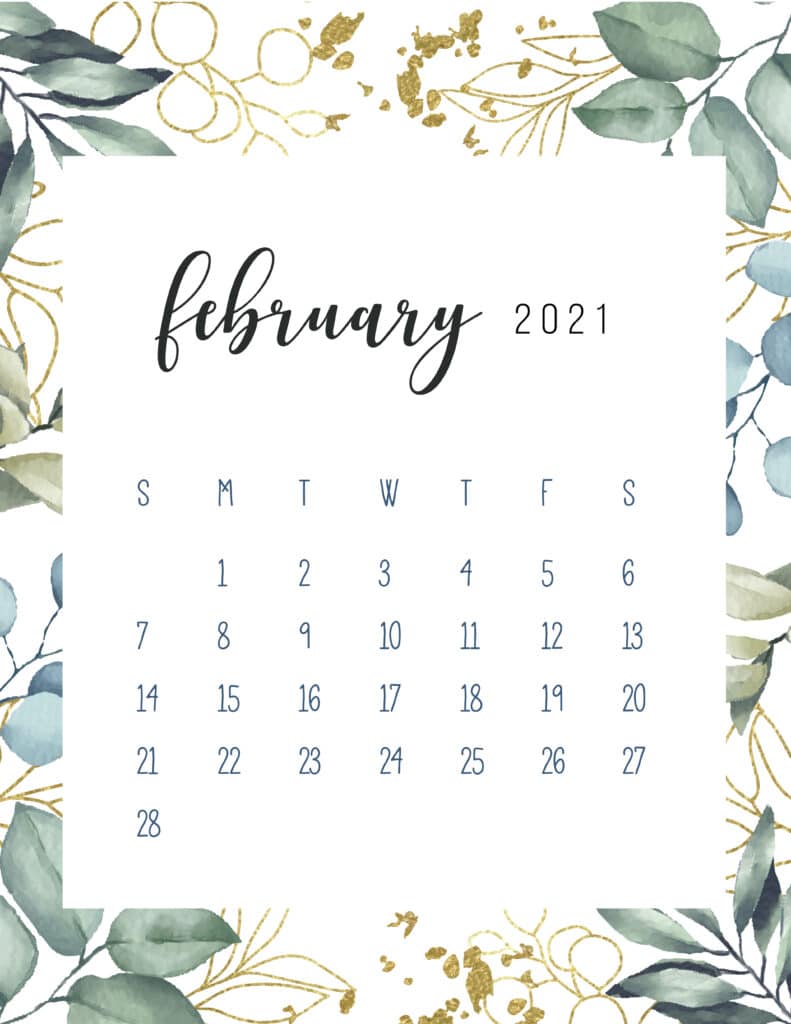 This simple monochrome calendar features a delicate hand drawn frame with a leaf design.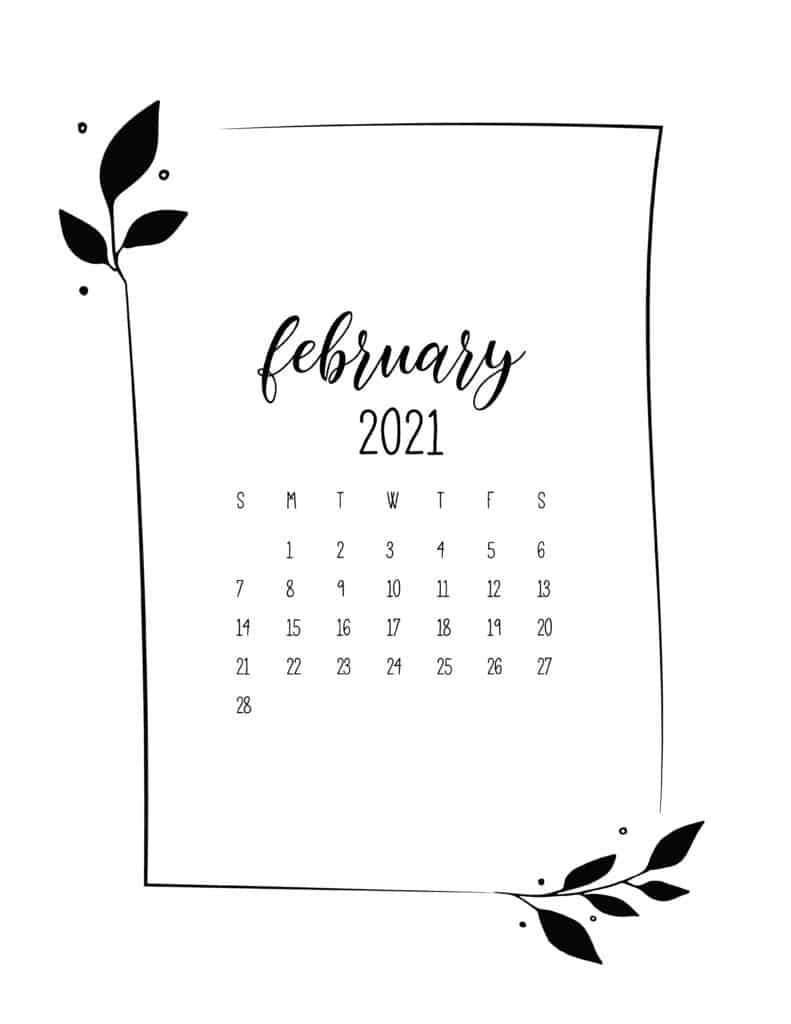 This sleepy cat is so cute and will make you smile whenever you see it.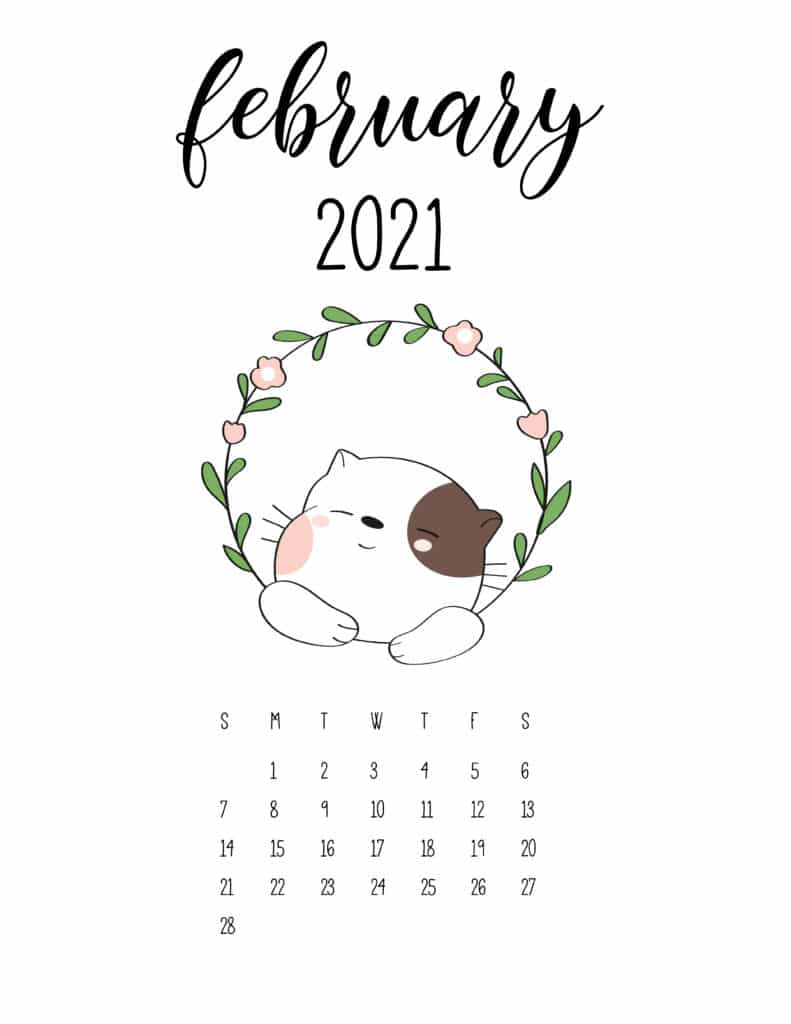 Spend February with these super cute and curious cats!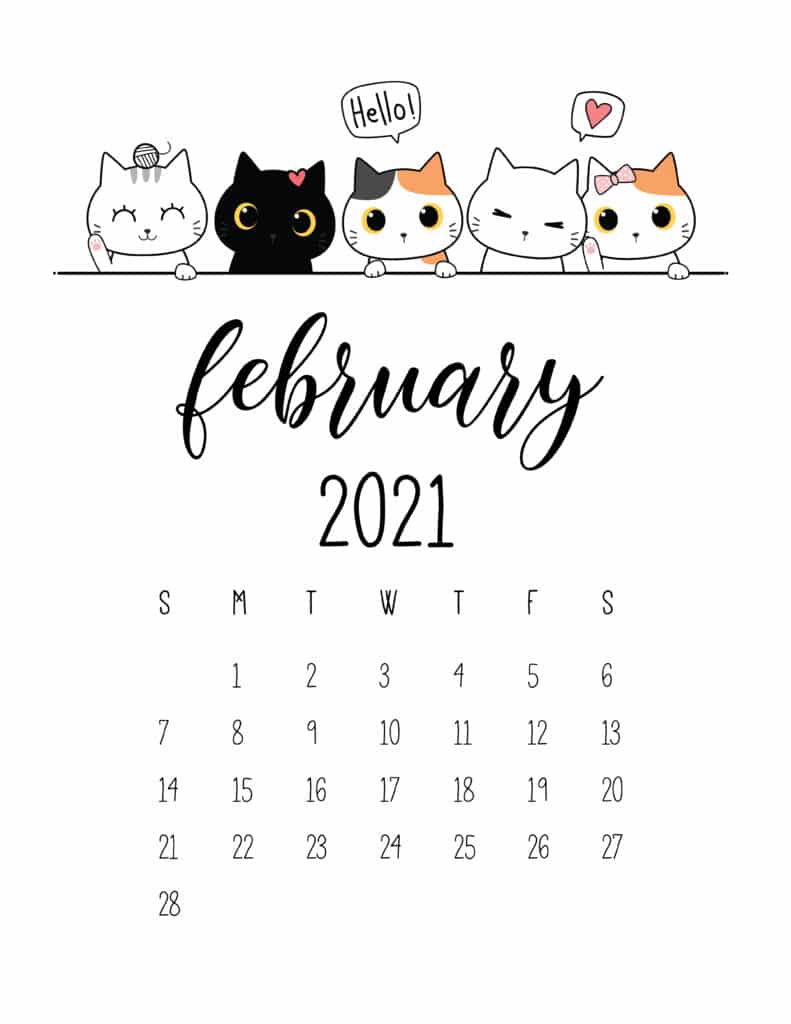 This February calendar design is perfect for any nursery! So sweet!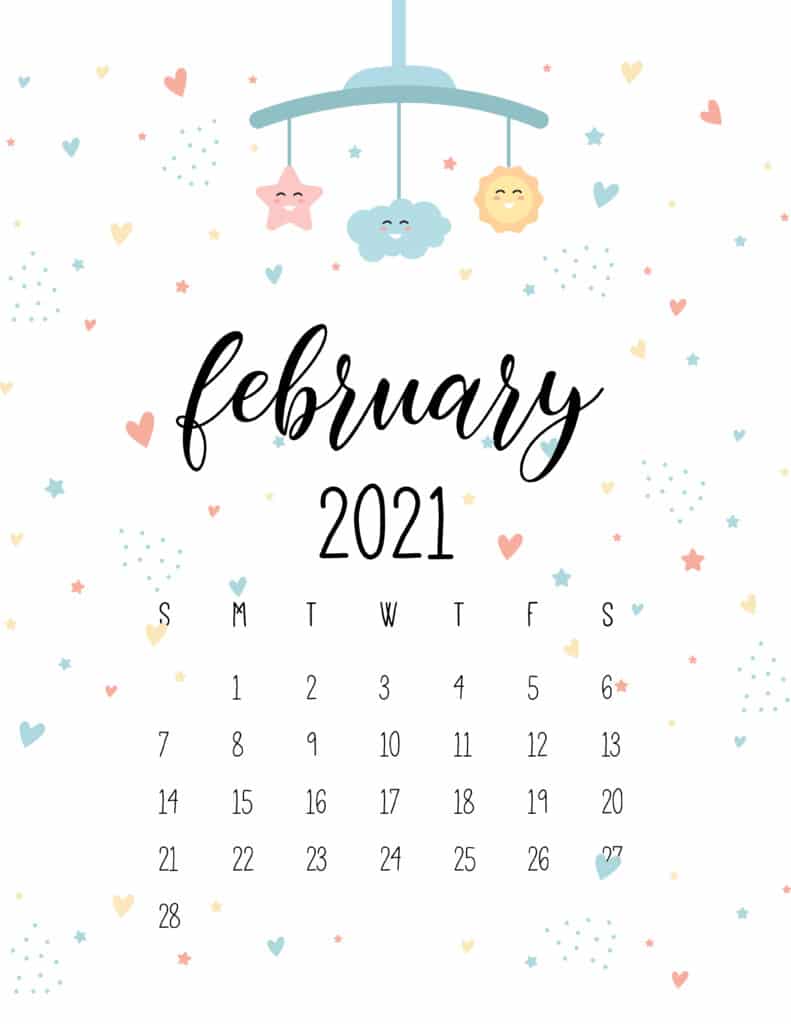 This stunning high resolution floral photography calendar is perfect for 2021.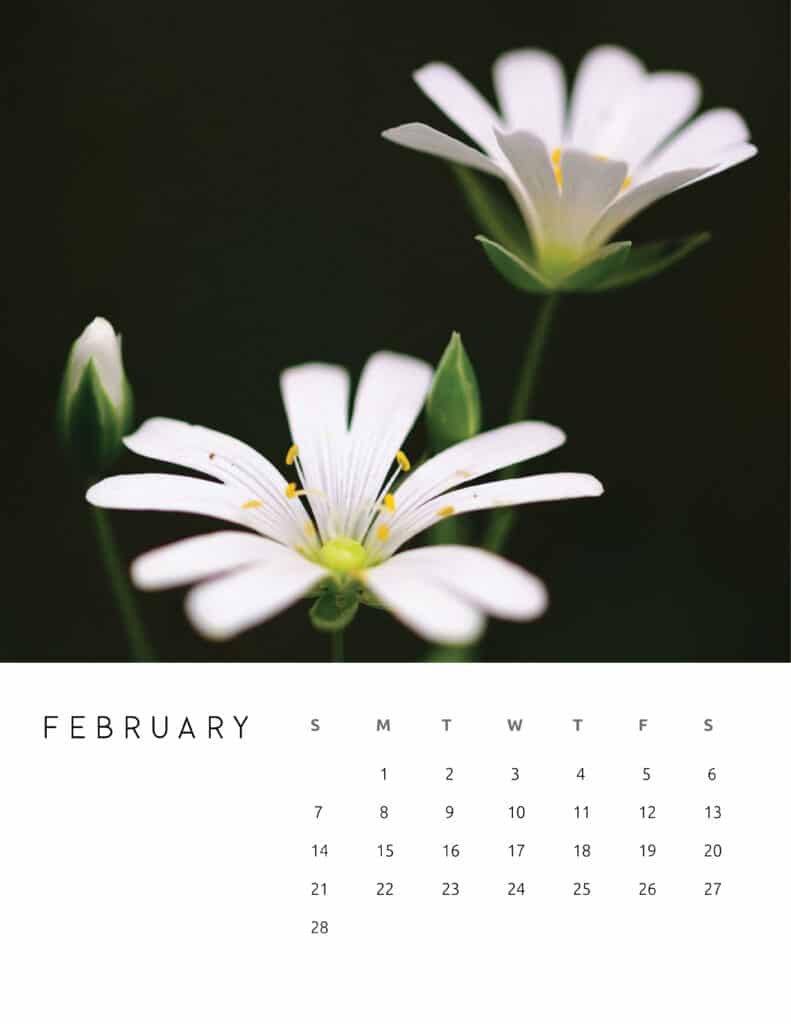 This simple, beautiful and dainty calendar is so great for February. This is also a great calendar for a bullet journal or planner.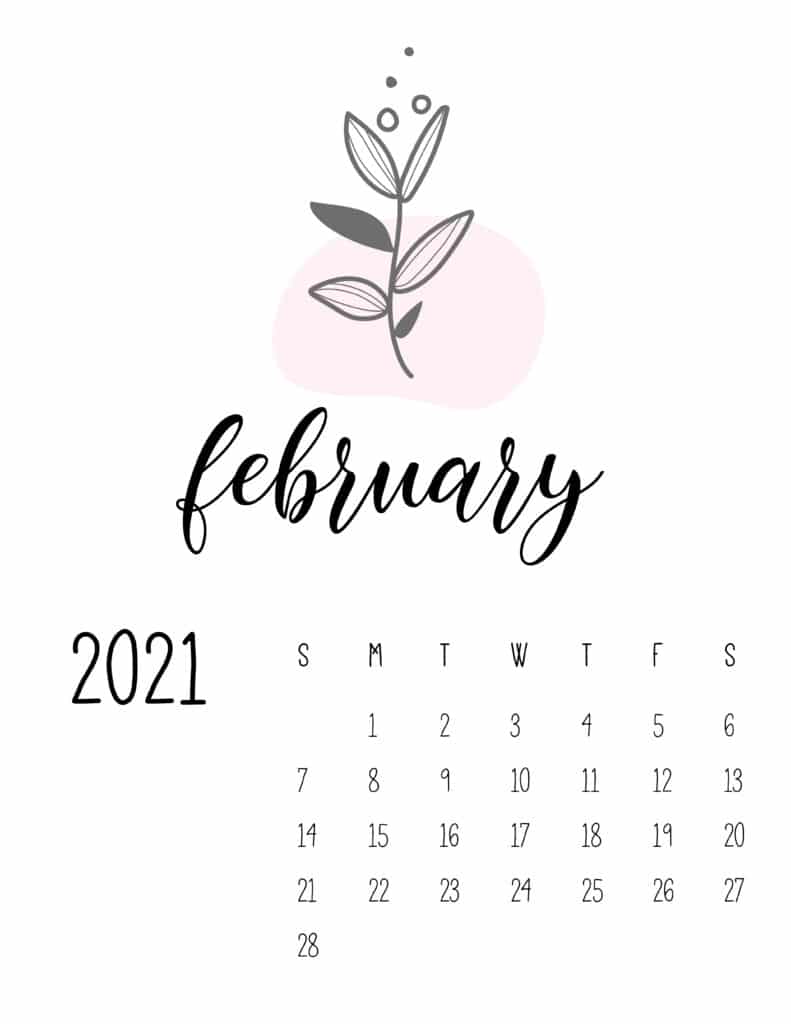 A straightforward and easy to view calendar, perfect for any home or office space.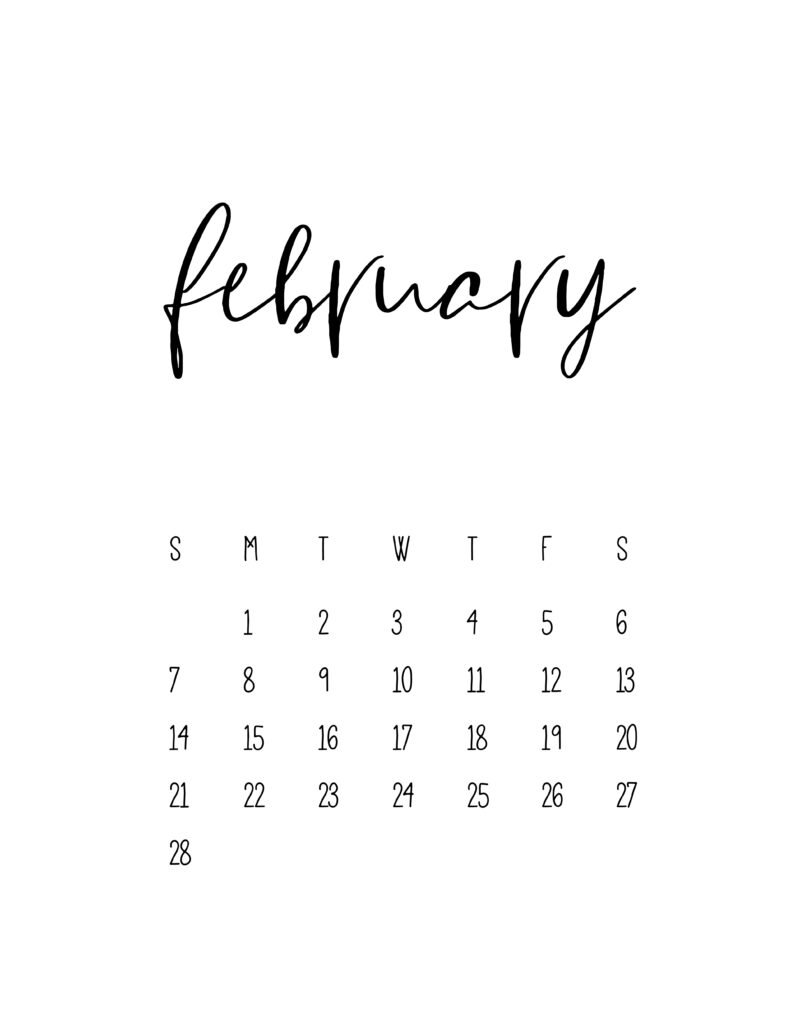 Have a foxy February with this gorgeous illustrated fox calendar. It's so cute and looks amazing.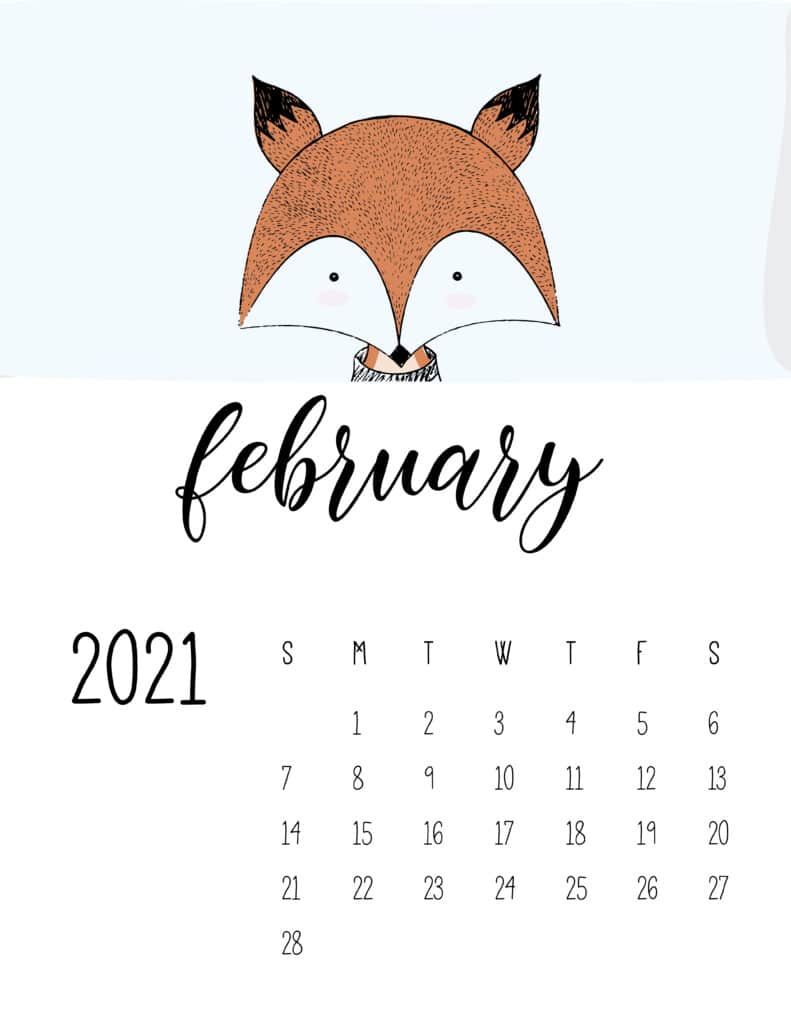 A lovely landscape February calendar. Perfect for any home or workspace and also looks great as a desk calendar.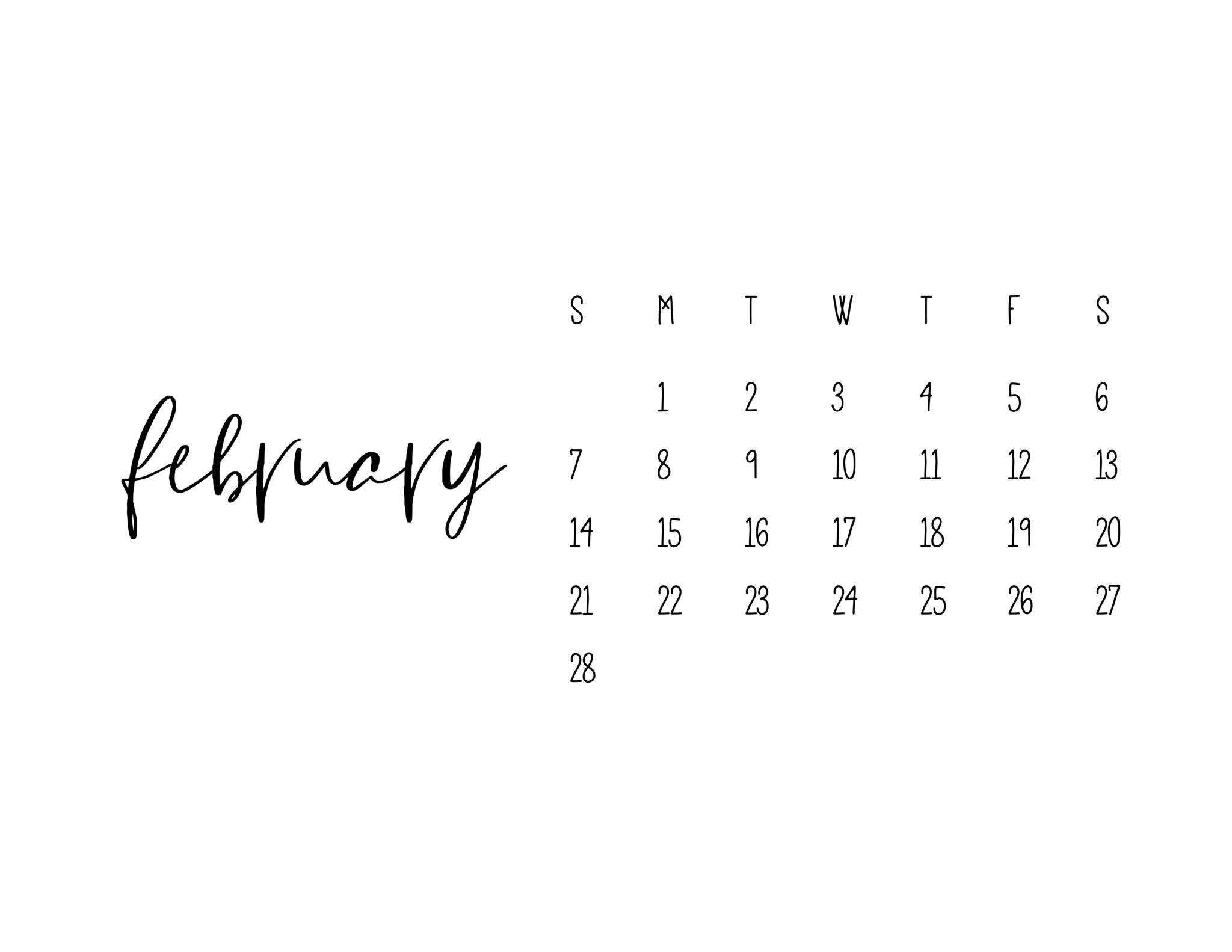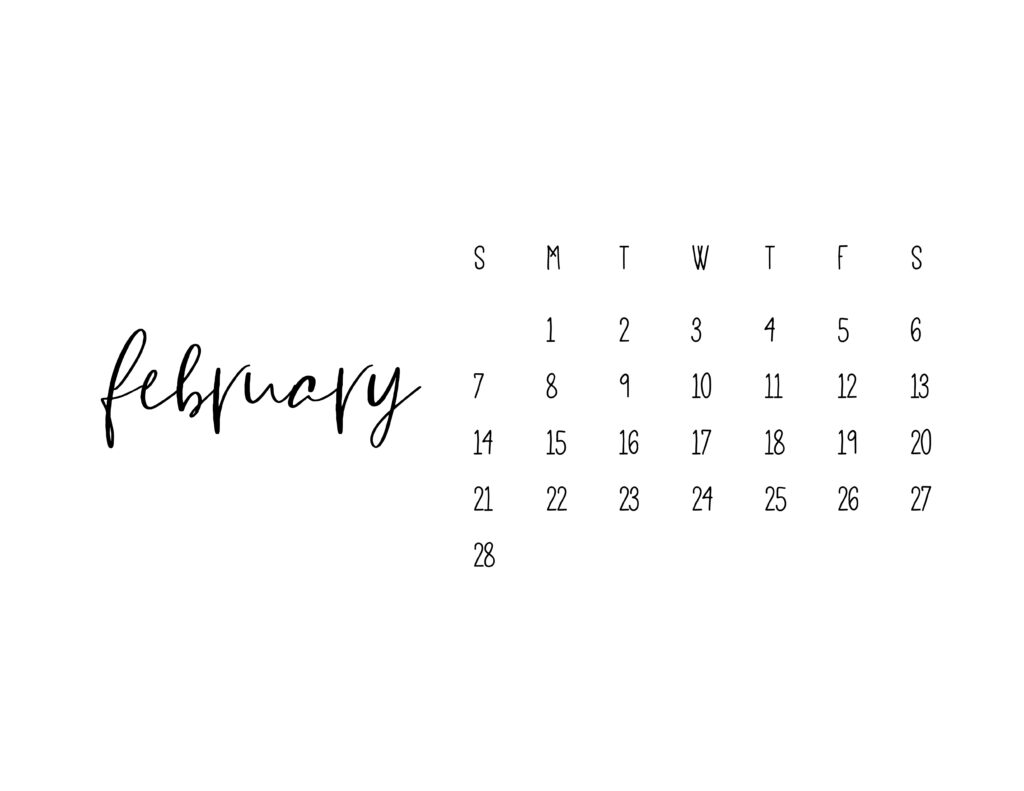 Fall in love with this beautifully designed February 2021 calendar.
I totally adore this calendar. I love the simplicity and beauty of its design. I can even color in the month if I want to.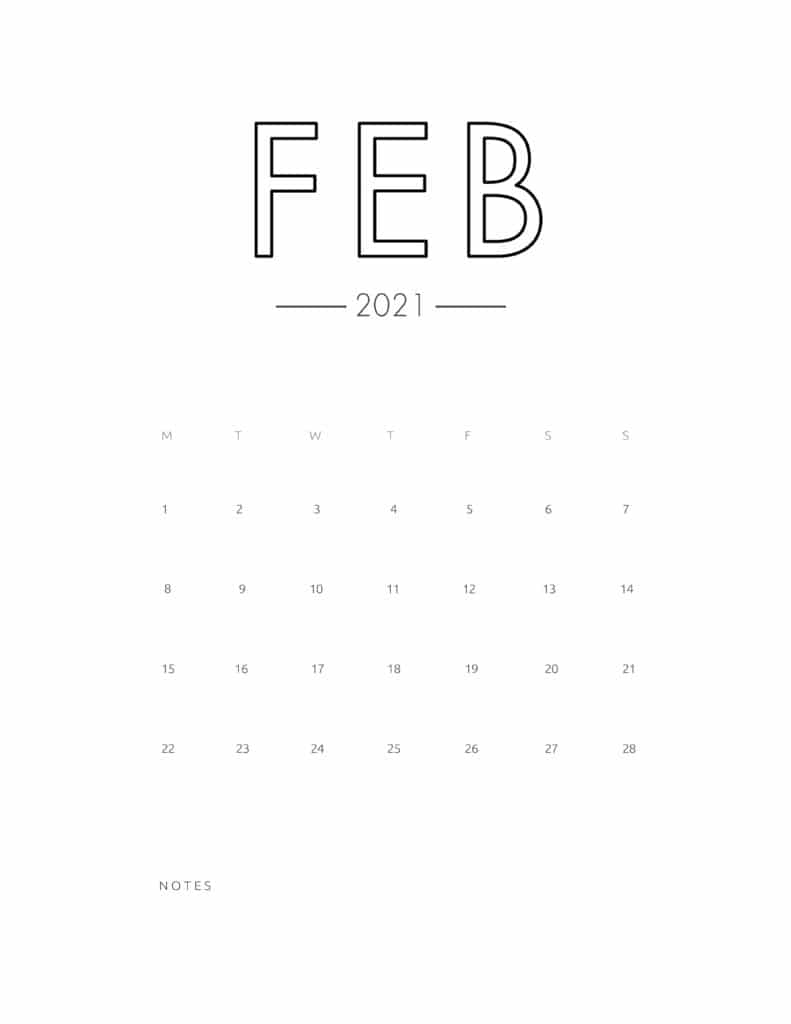 A lovely framed calendar with touches of subtle watercolor.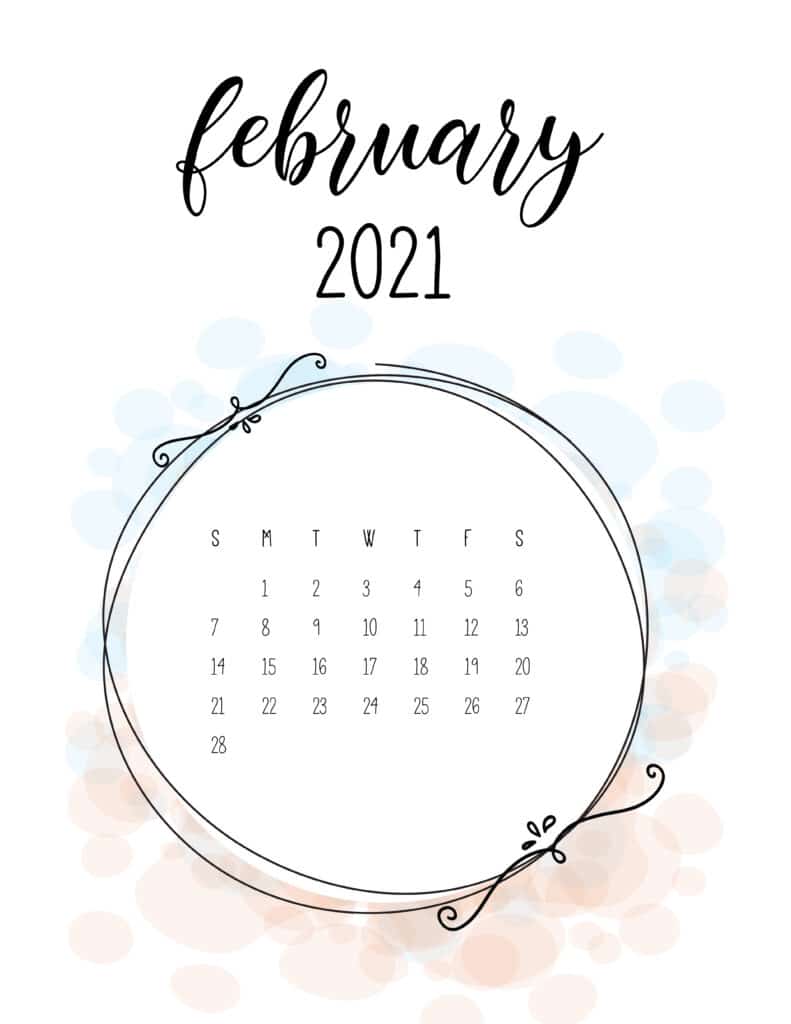 Use this stunning rainbow calendar for February 2021 and wake up and be fabulous every day!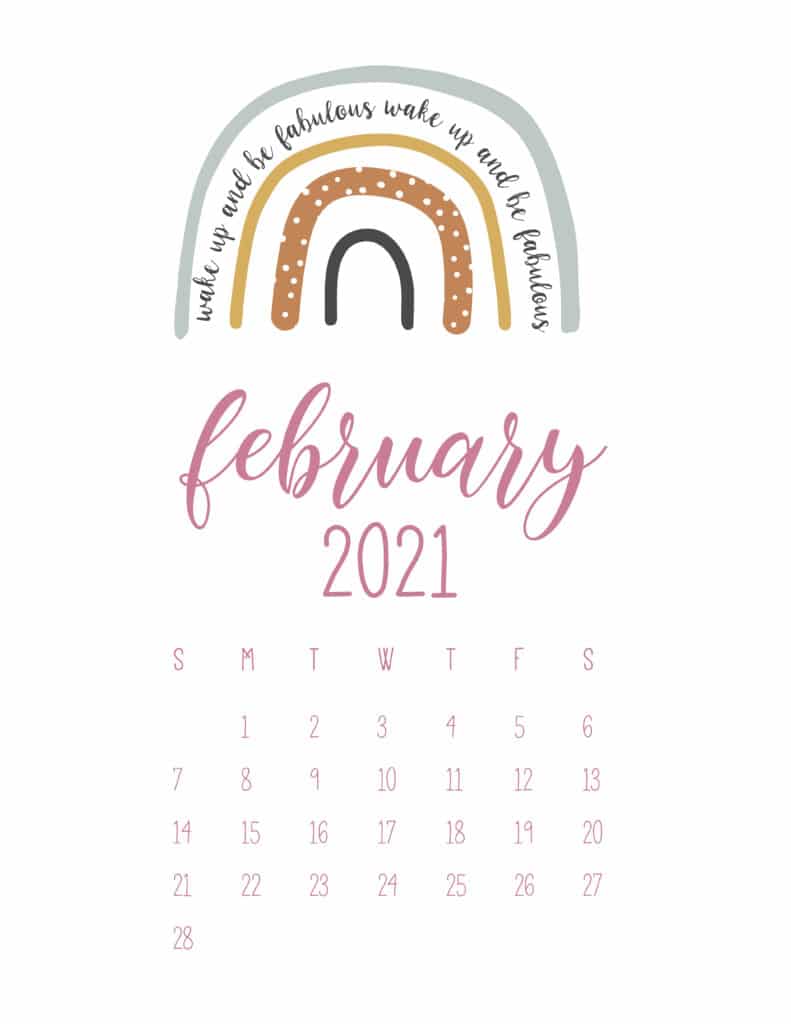 The perfect February calendar for keeping things in check and organized.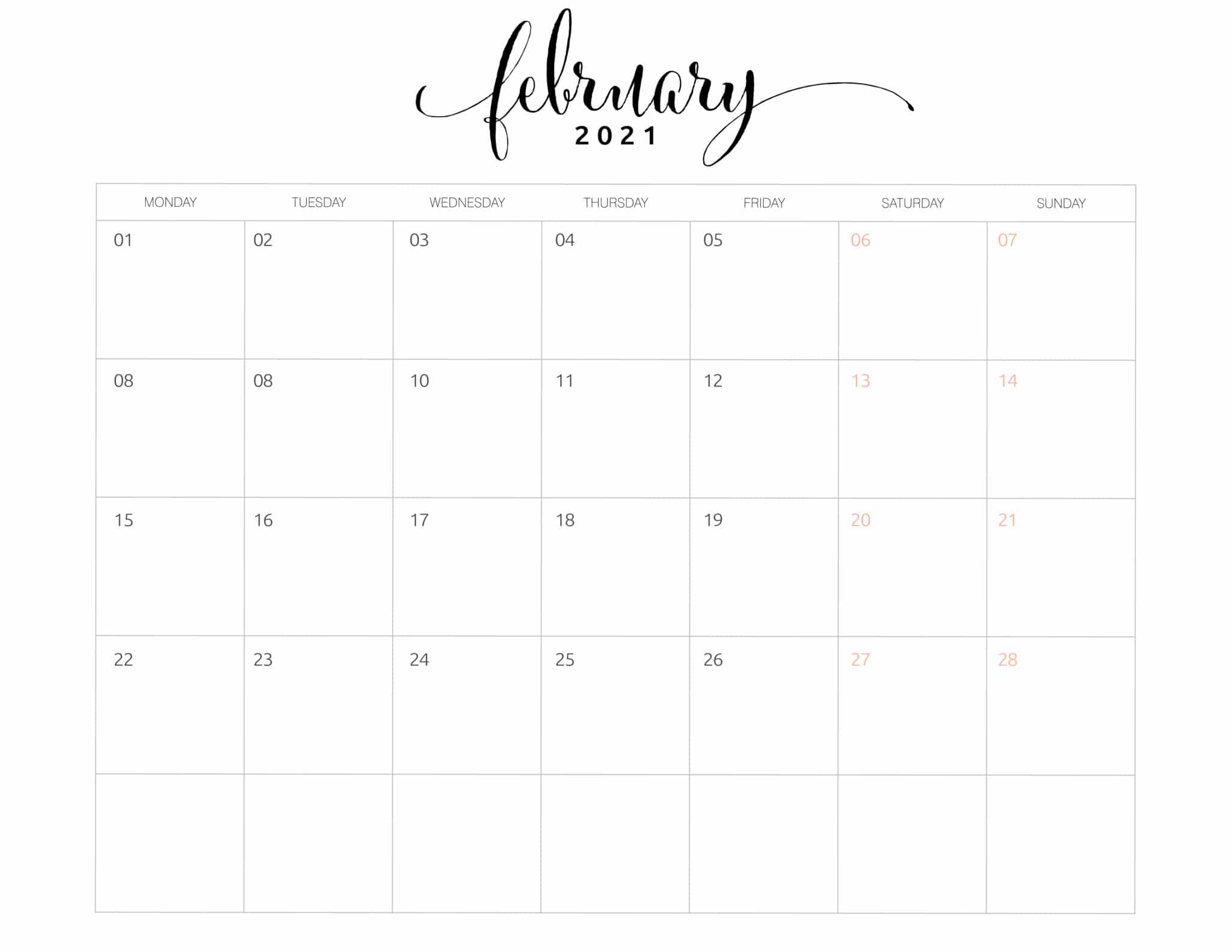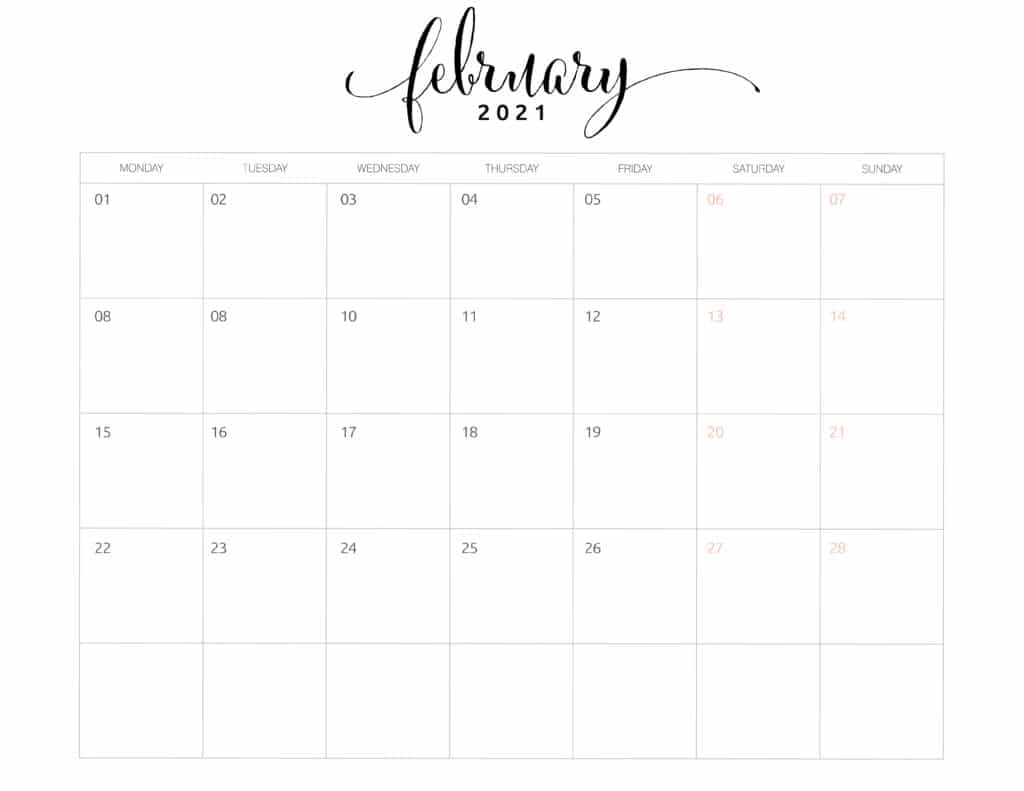 Say hello to this cheeky peeking bear this February.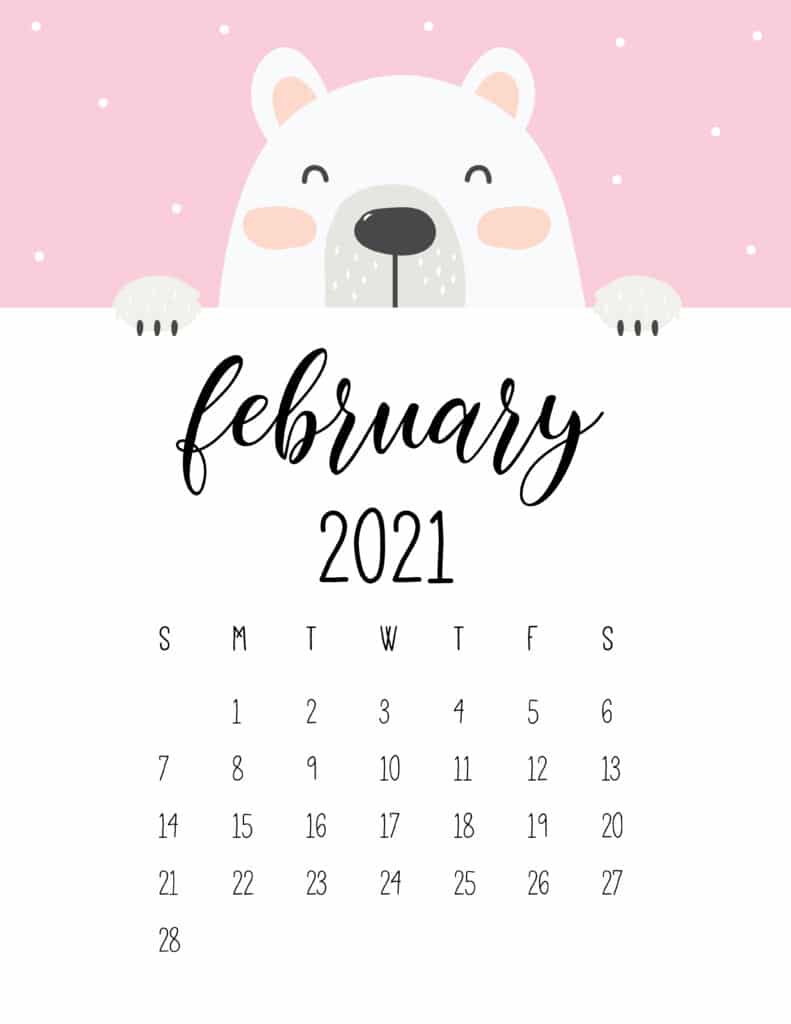 A beautiful botanical calendar with plenty of space for note taking.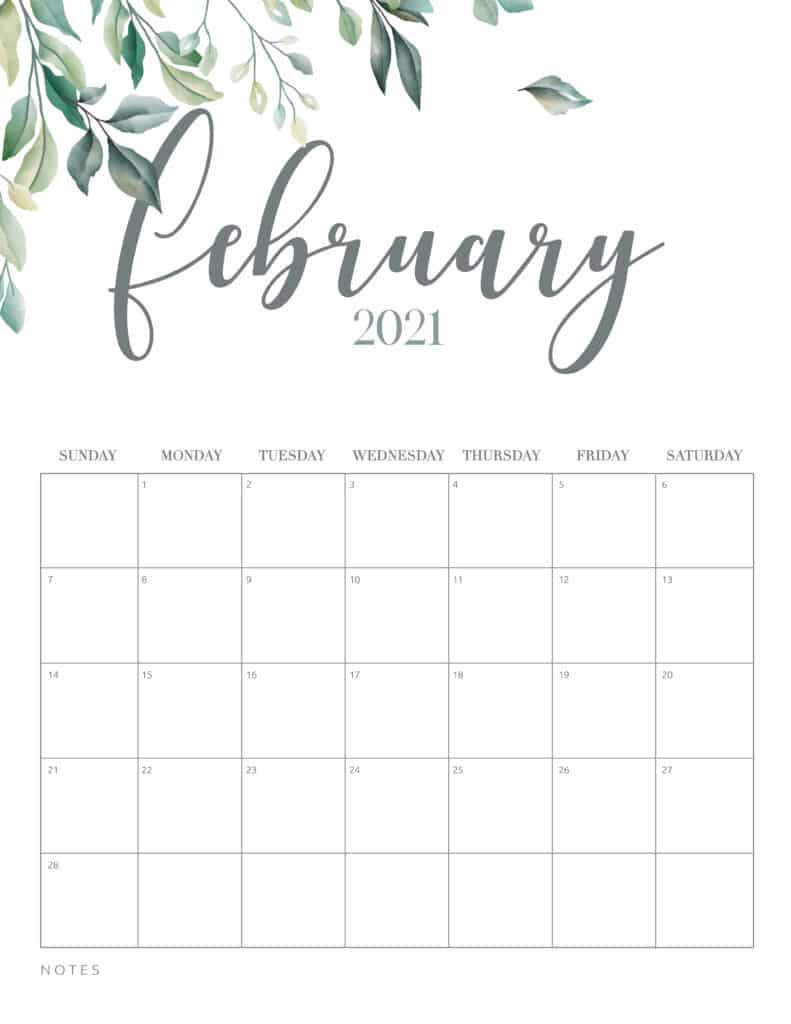 A gorgeous minimalist calendar with a simple and elegant design.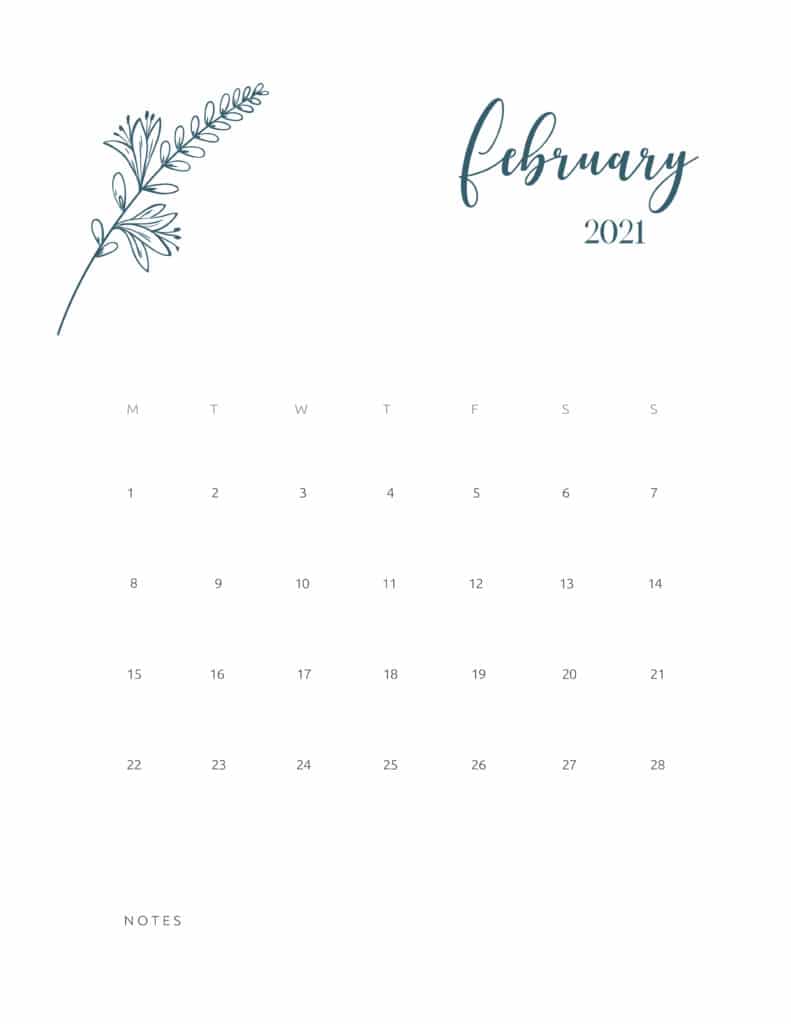 How pretty is this February botanical calendar?! Such an elegant option for the home.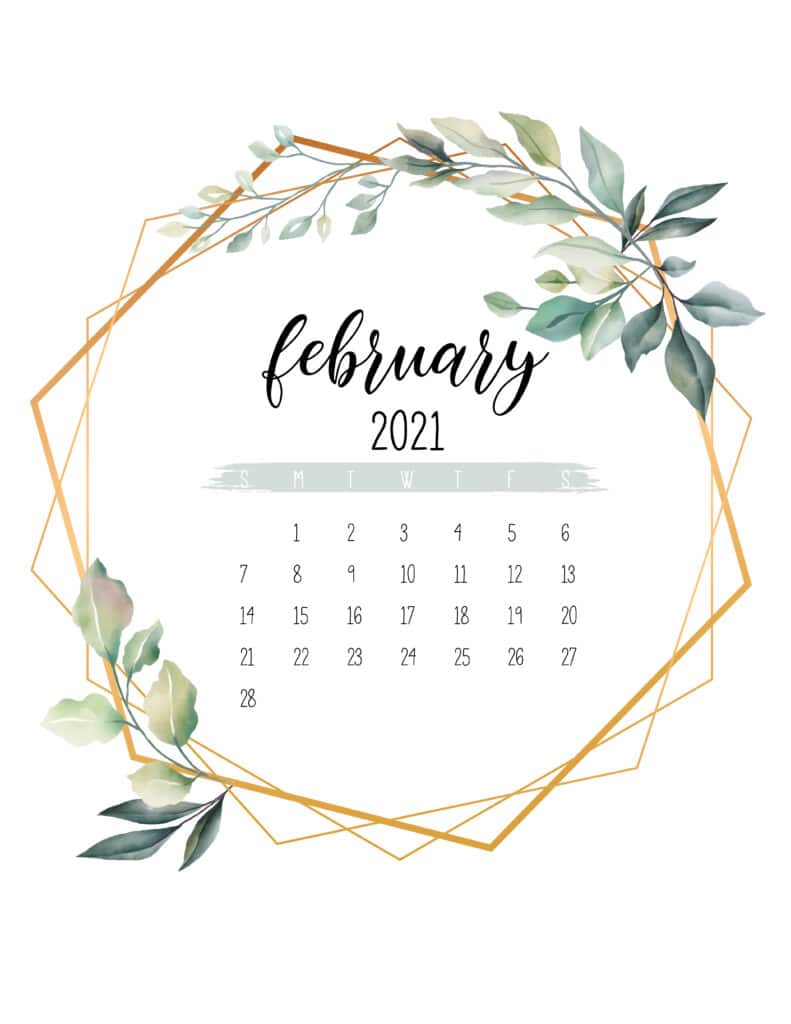 A beautiful and unique rainbow calendar perfect for adding a touch of color to your February.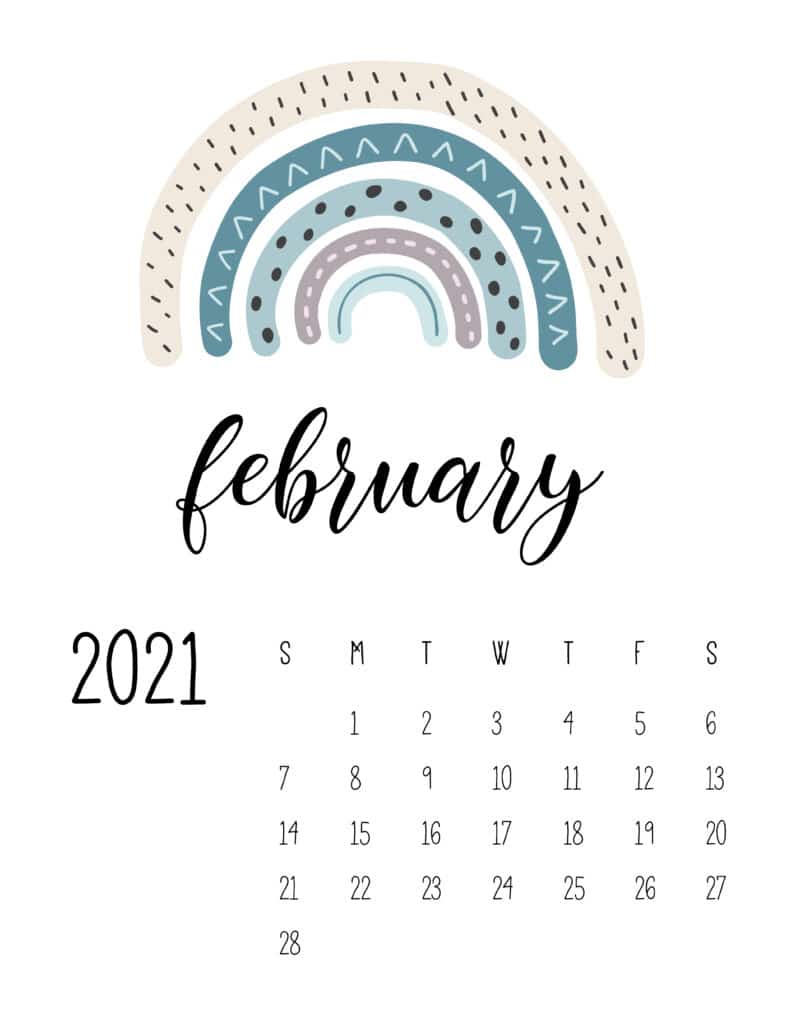 The most beautiful and delicate floral calendar for February 2021. This is my favorite and is perfect for a bullet journal or planner.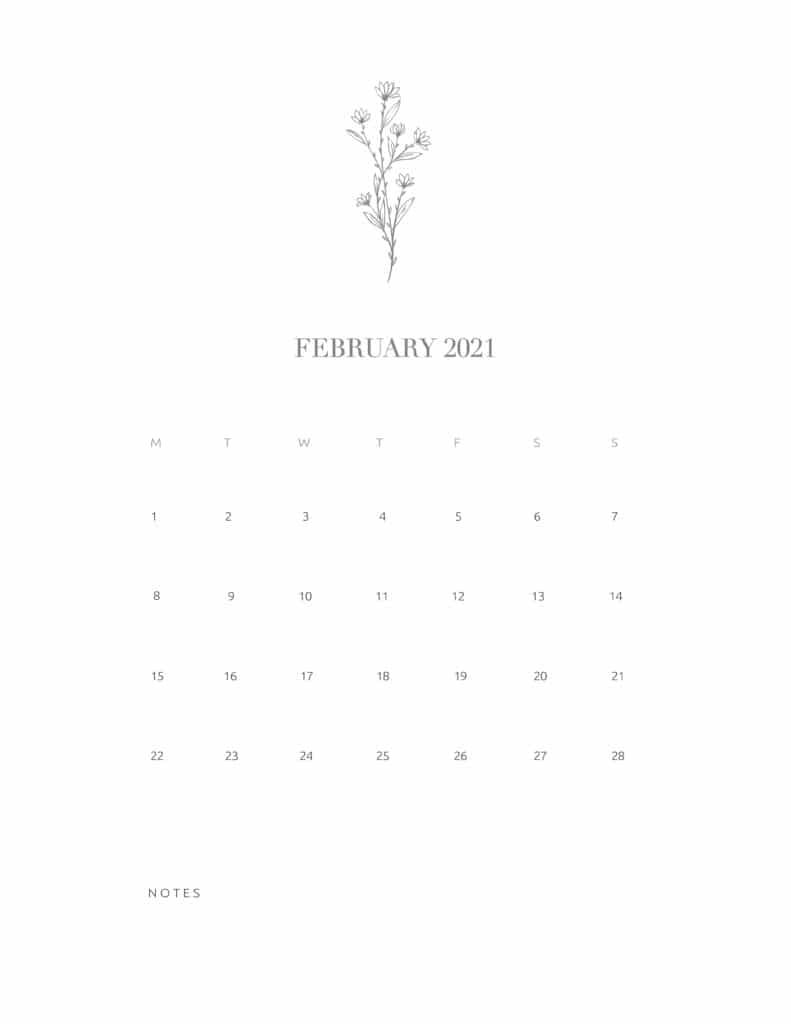 Enjoy your February with this wrapped up super cute reindeer!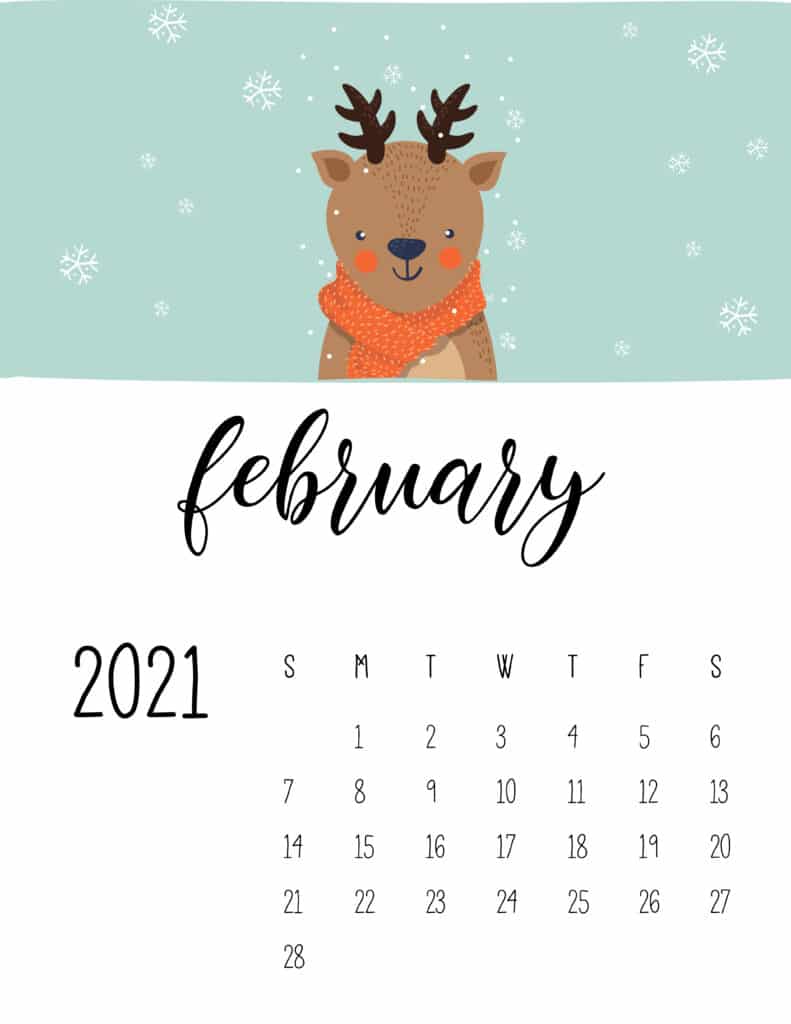 This calendar is elegant, minimalist and good looking!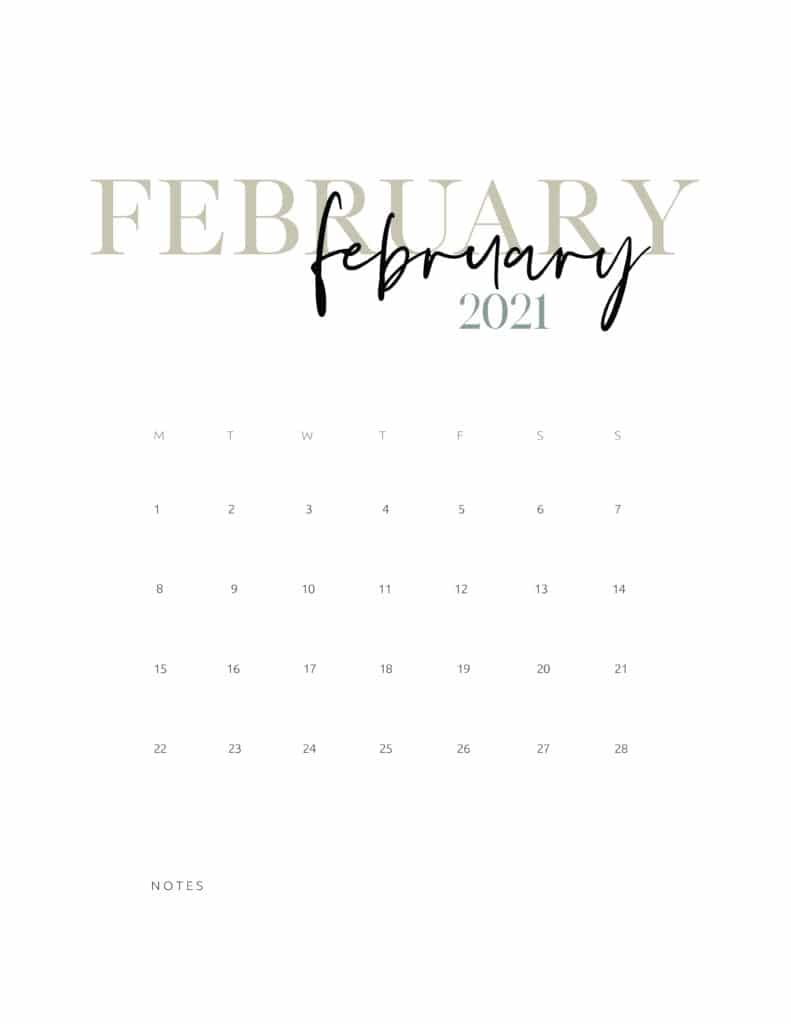 Get a massive dose of cuteness this February with this monochrome photography calendar!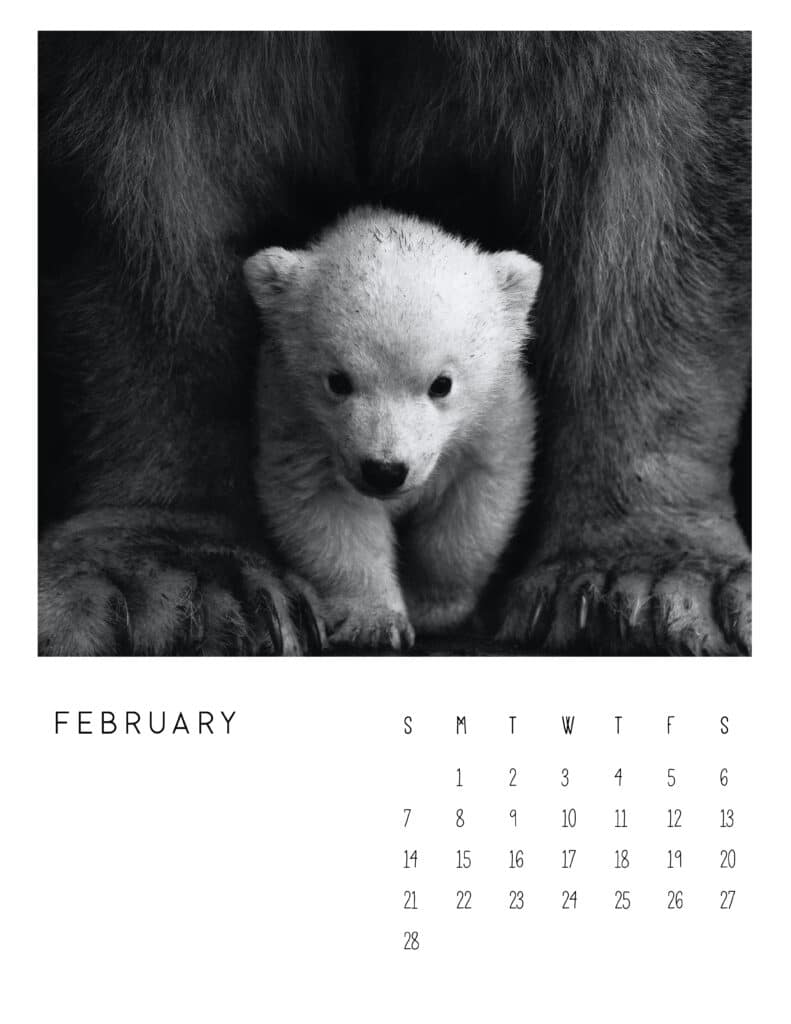 Enjoy this colorful, pixel calendar this February. Perfect for any office space.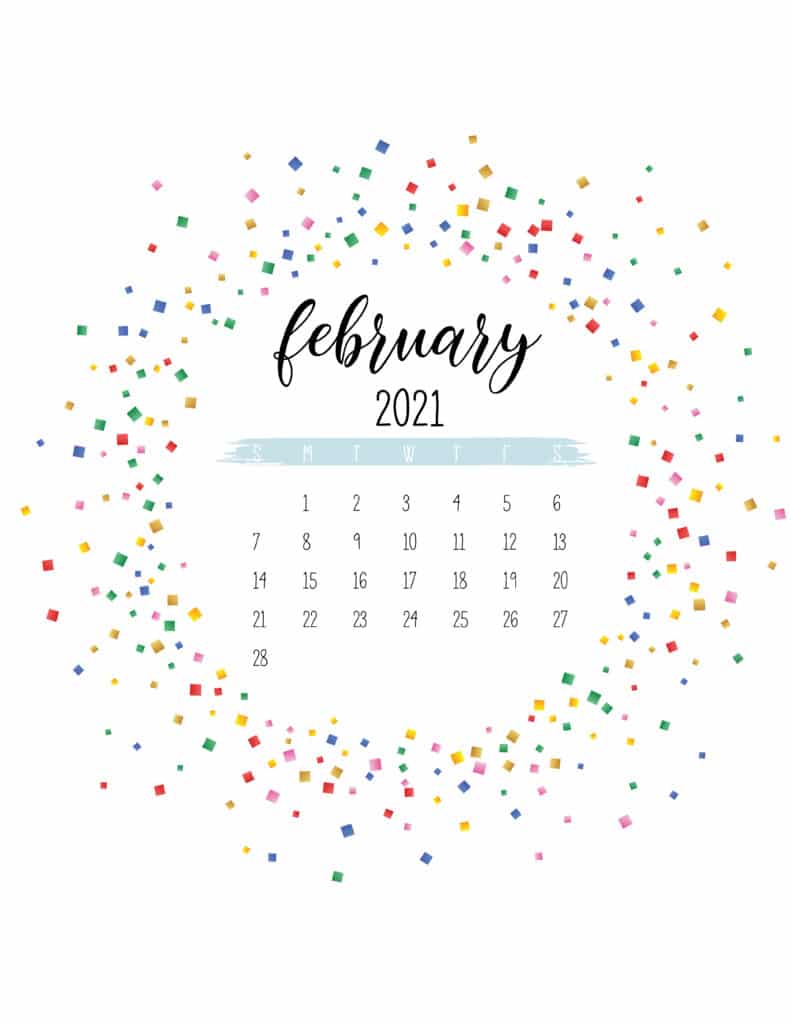 Wake up in February to these cute sleepy rabbits.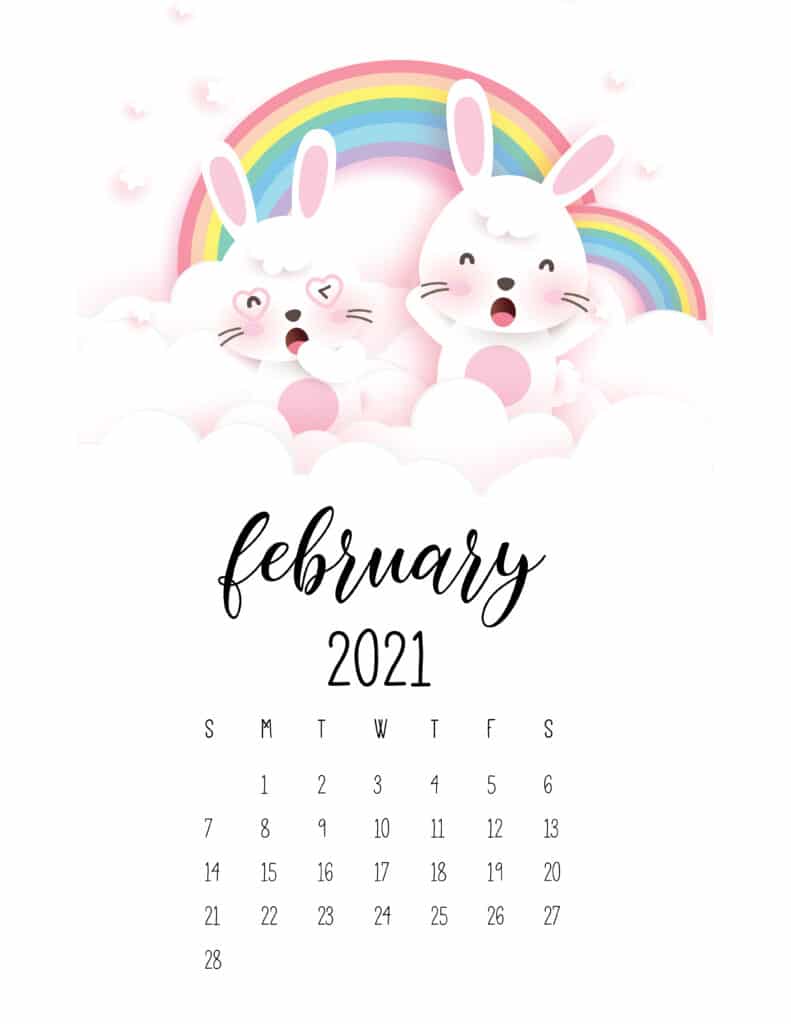 February, the month of love? Well this sheep sure thinks so!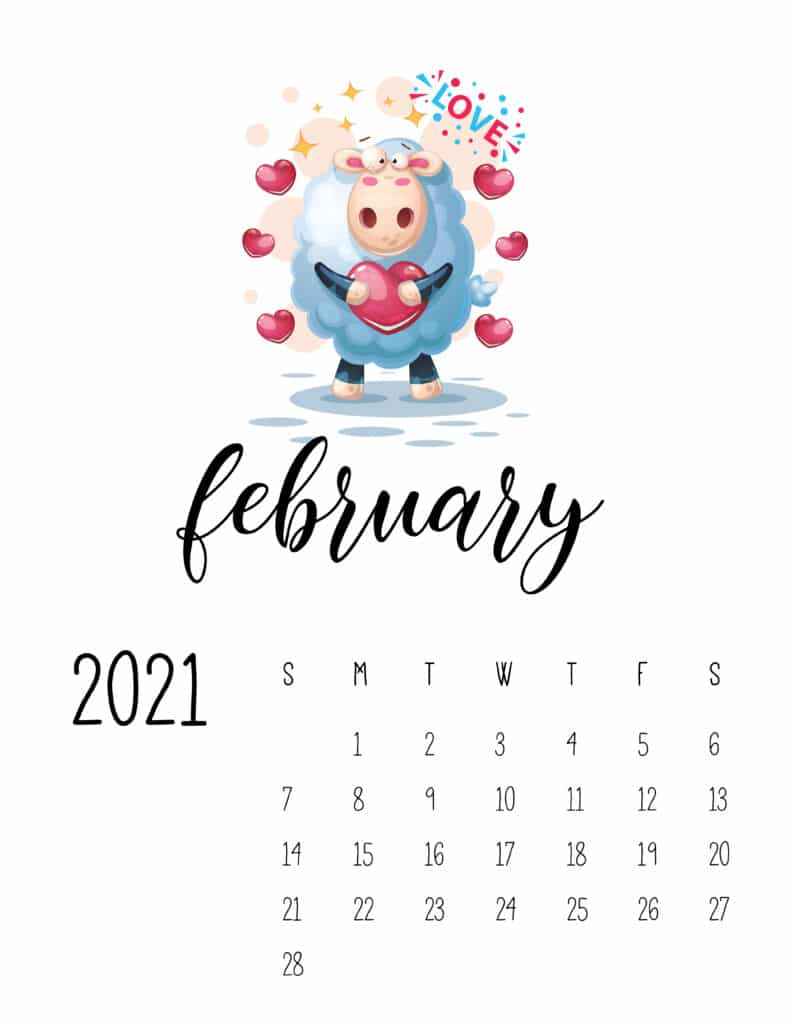 A stunning minimalist calendar perfect for any home, planner or bullet journal.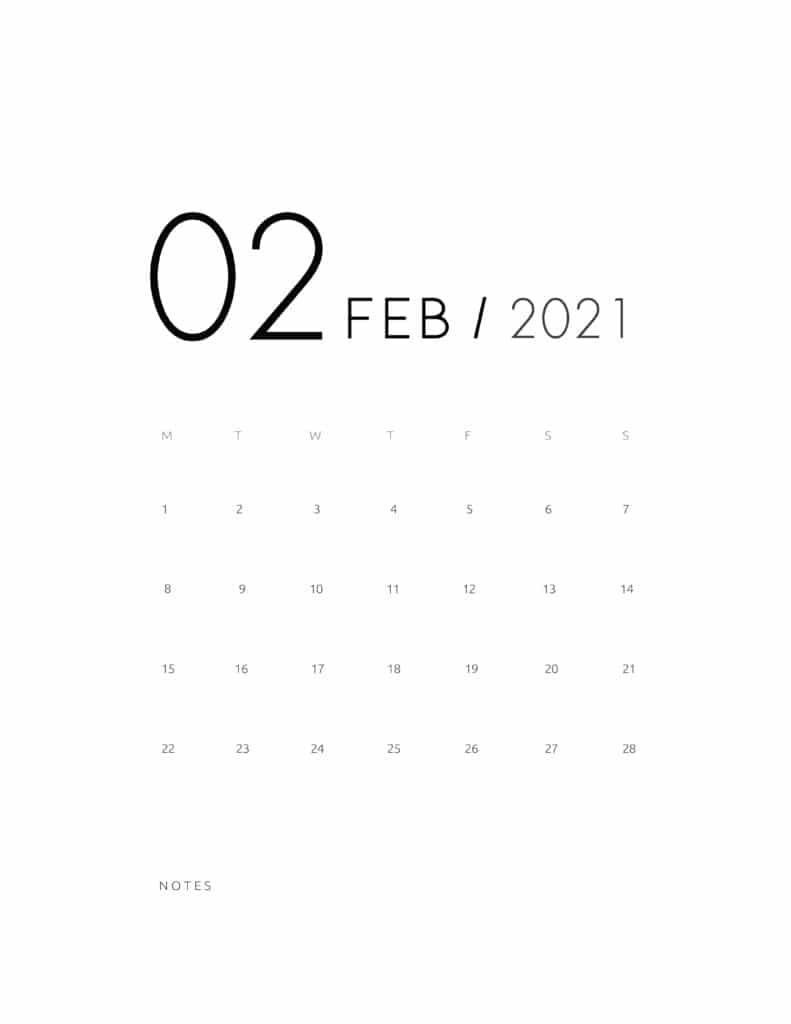 If you're looking for a calendar with optimum space for priorities and note taking then this is a great option.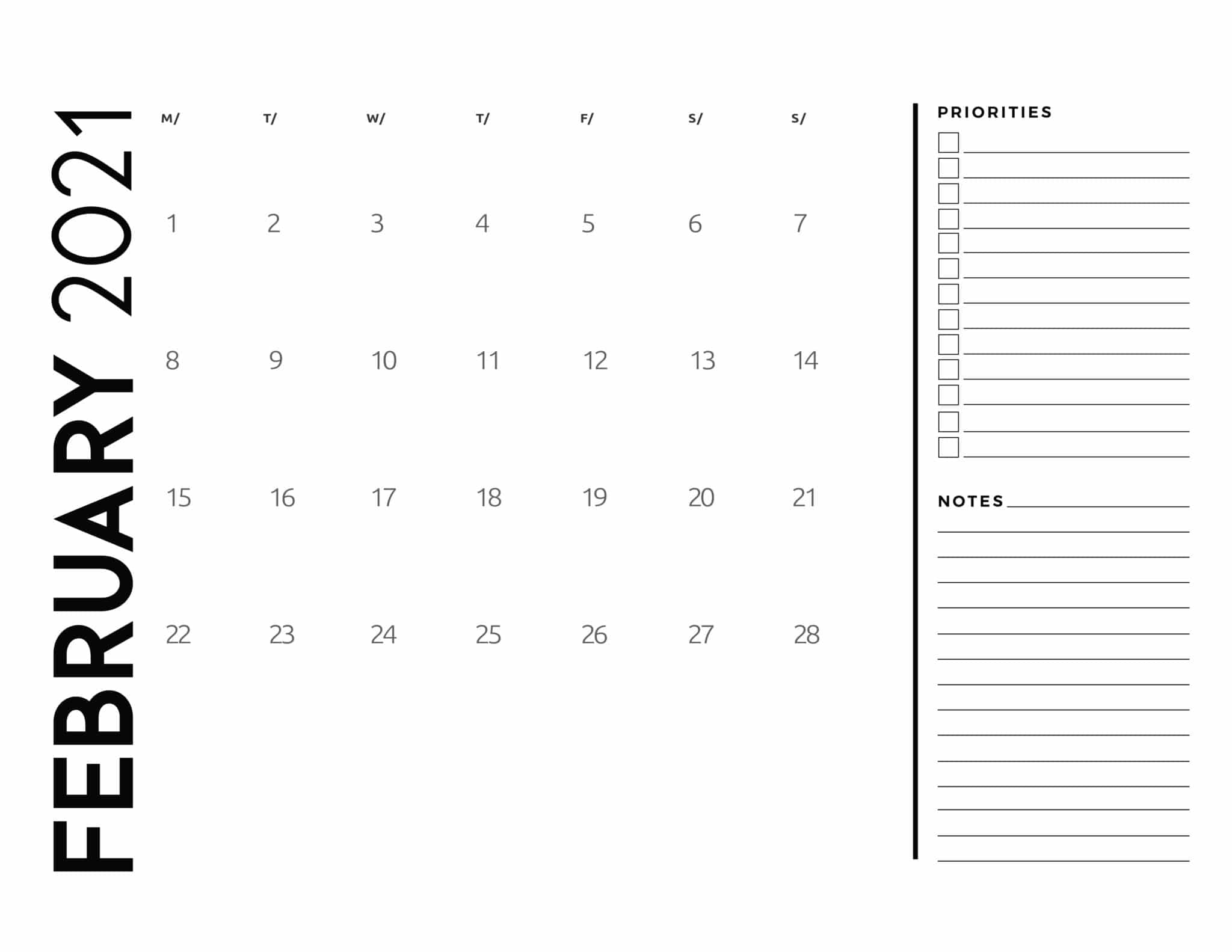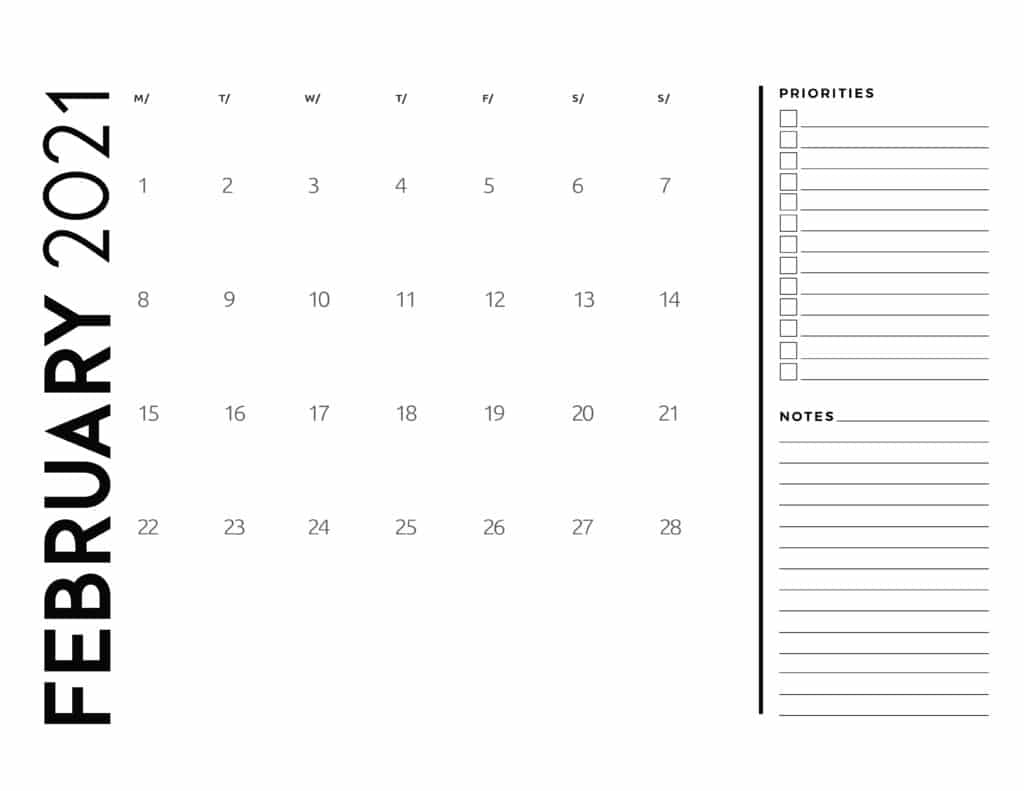 A simple and straightforward February calendar perfect for adding notes and events.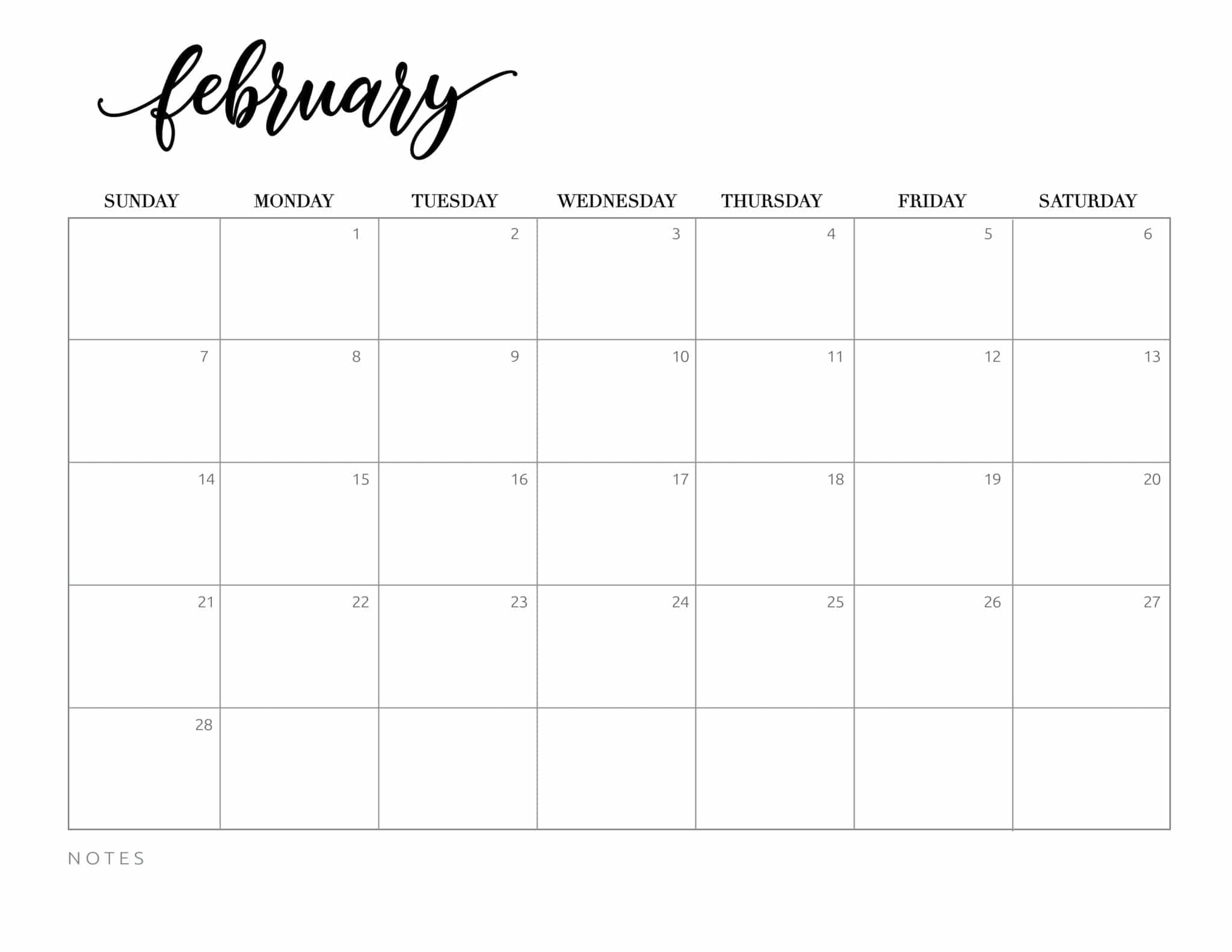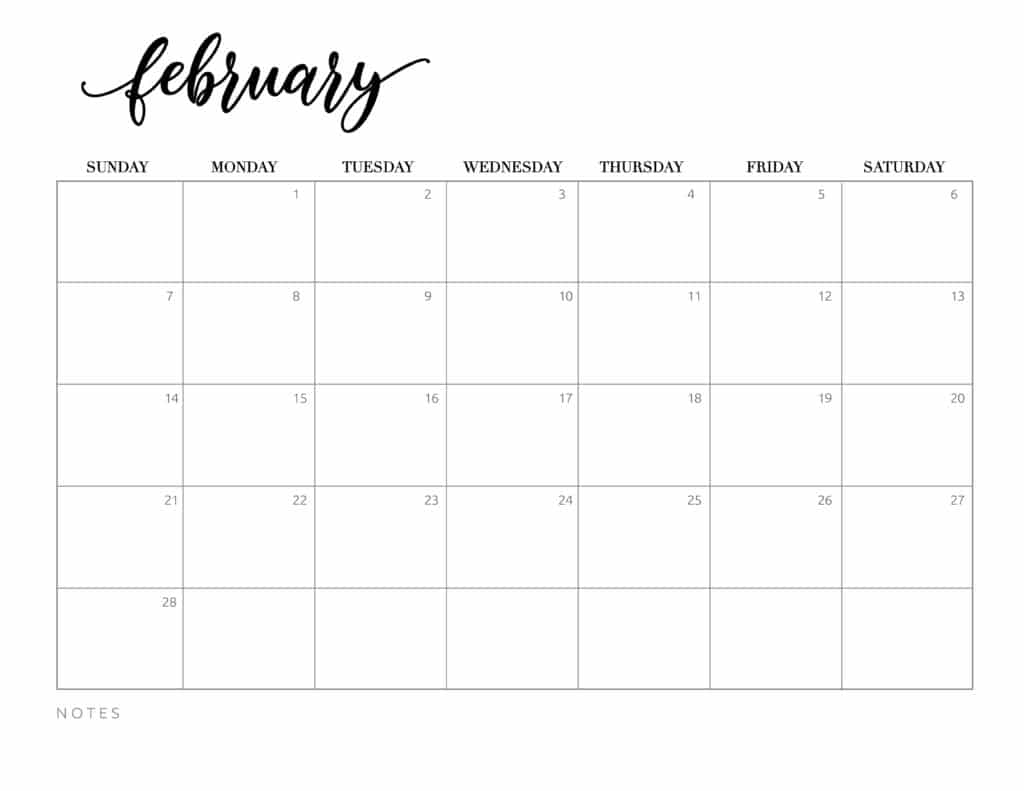 This abstract photography calendar features unique architecture this month. So visually striking.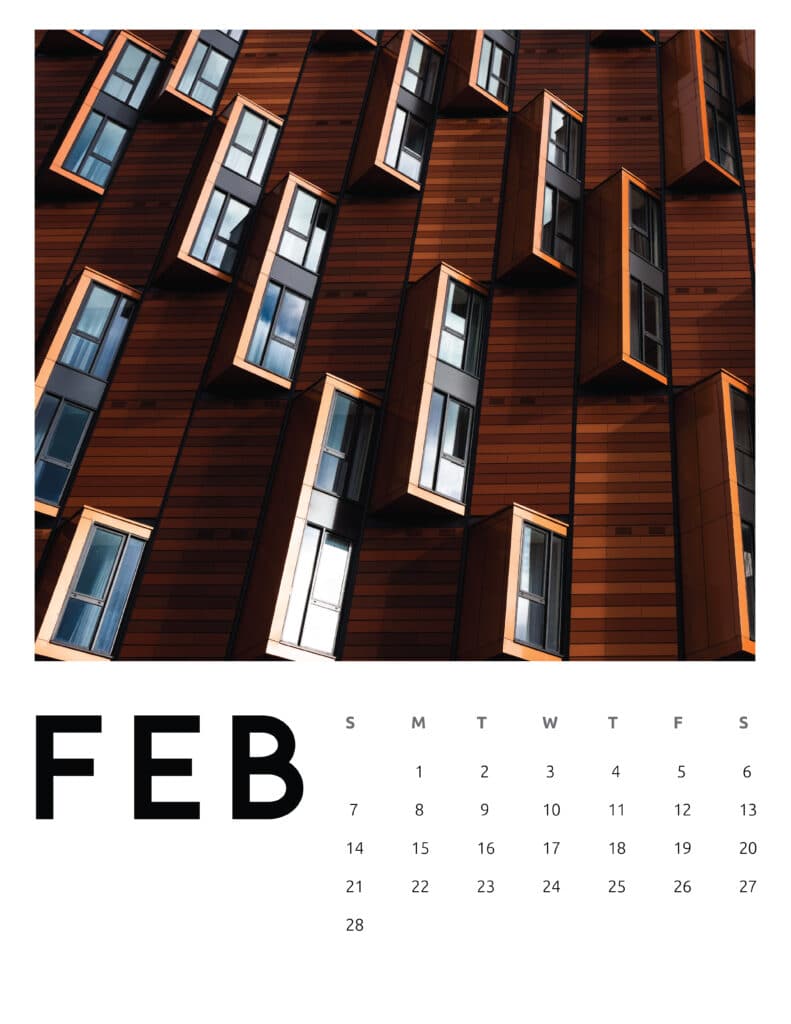 If cheeky, cute kittens are your thing then this February calendar might be the one for you.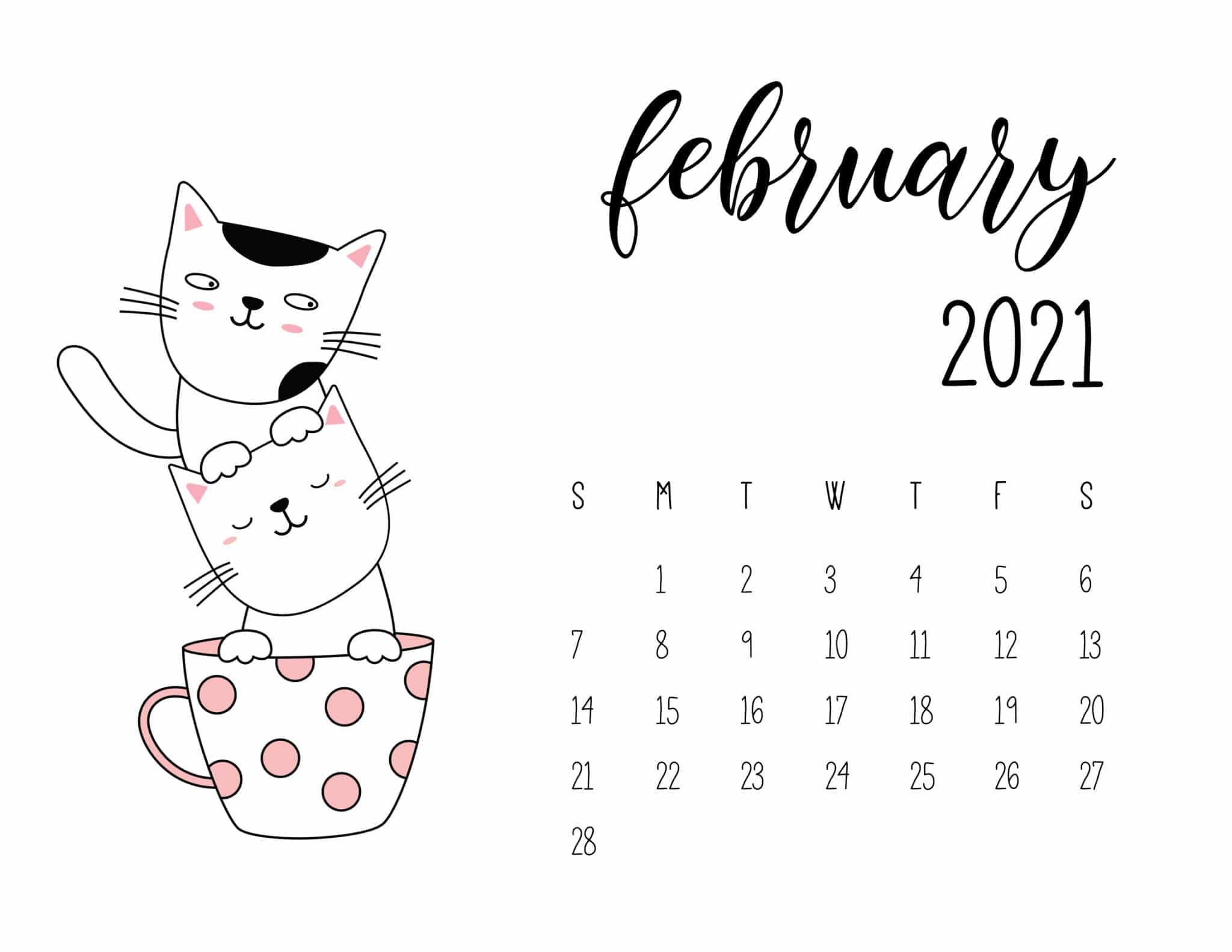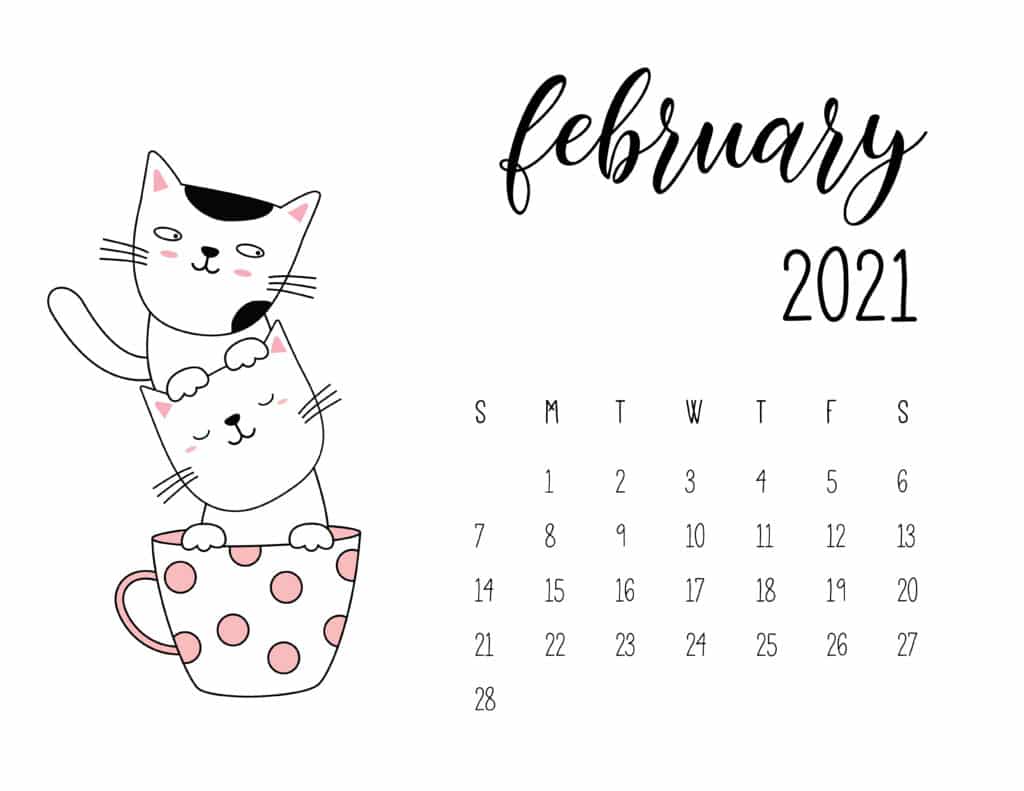 This February calendar features a lovely scenic view in purple hues with an inspirational quote along the bottom.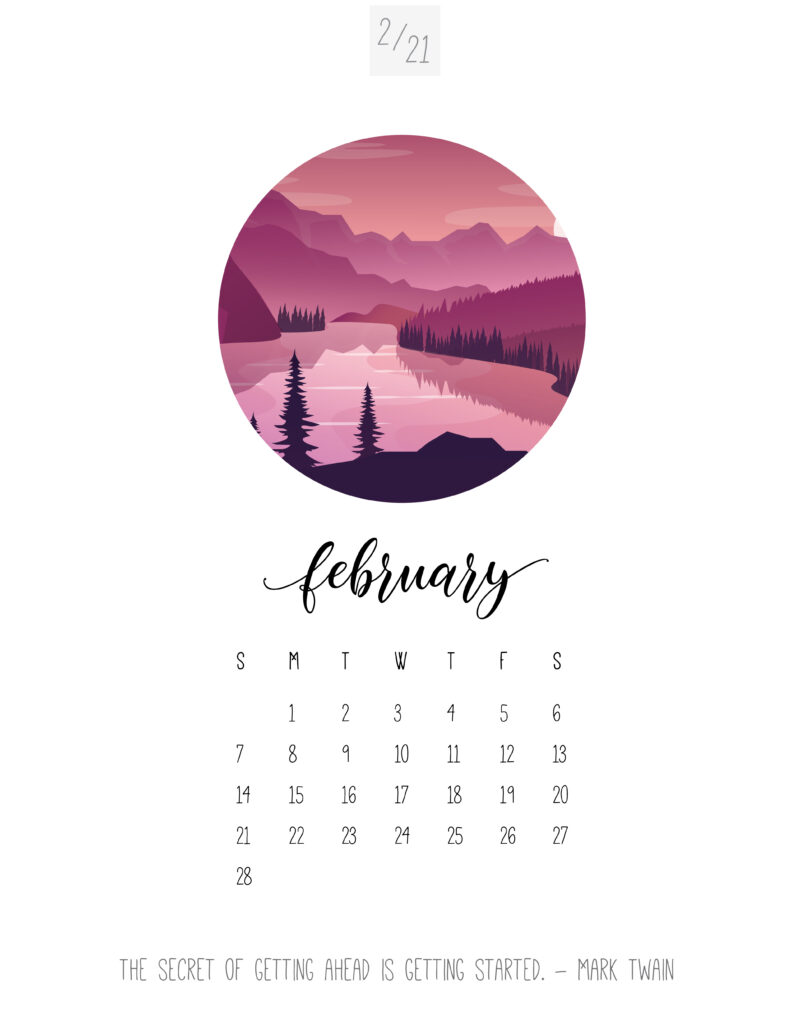 This is a contemporary February calendar is stunning and offers plenty of space for note taking.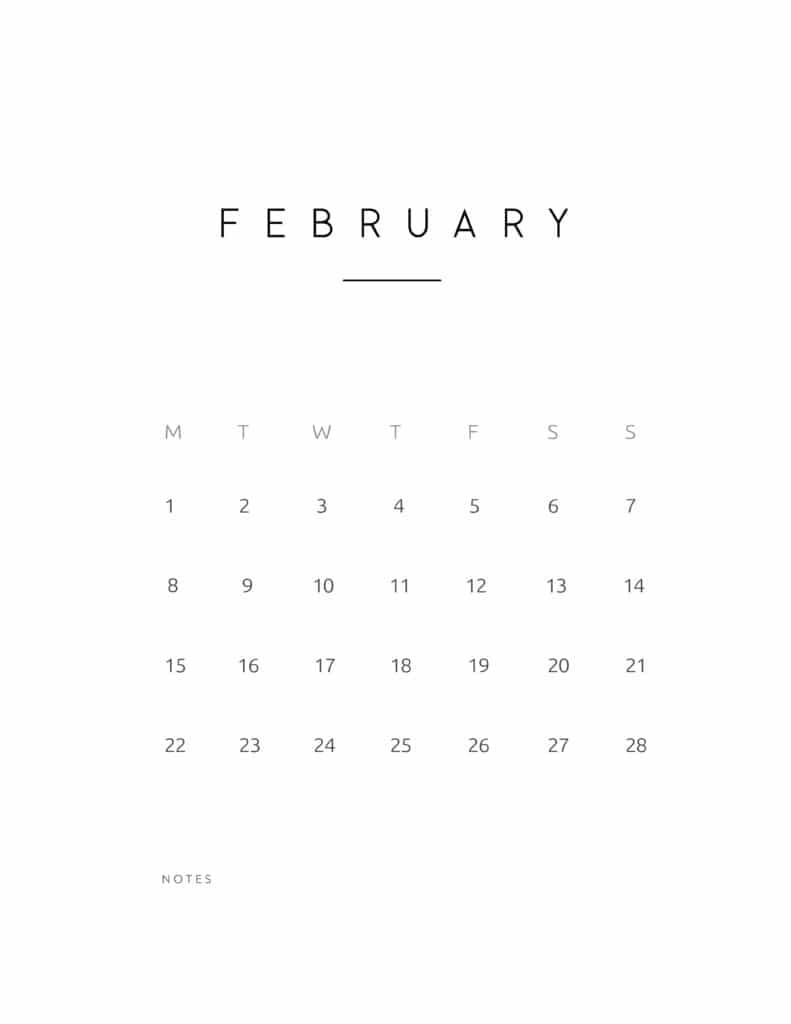 Looking for a cute February calendar for the family home? Enjoy this gorgeous little deer amongst the trees! Little ones will love this calendar.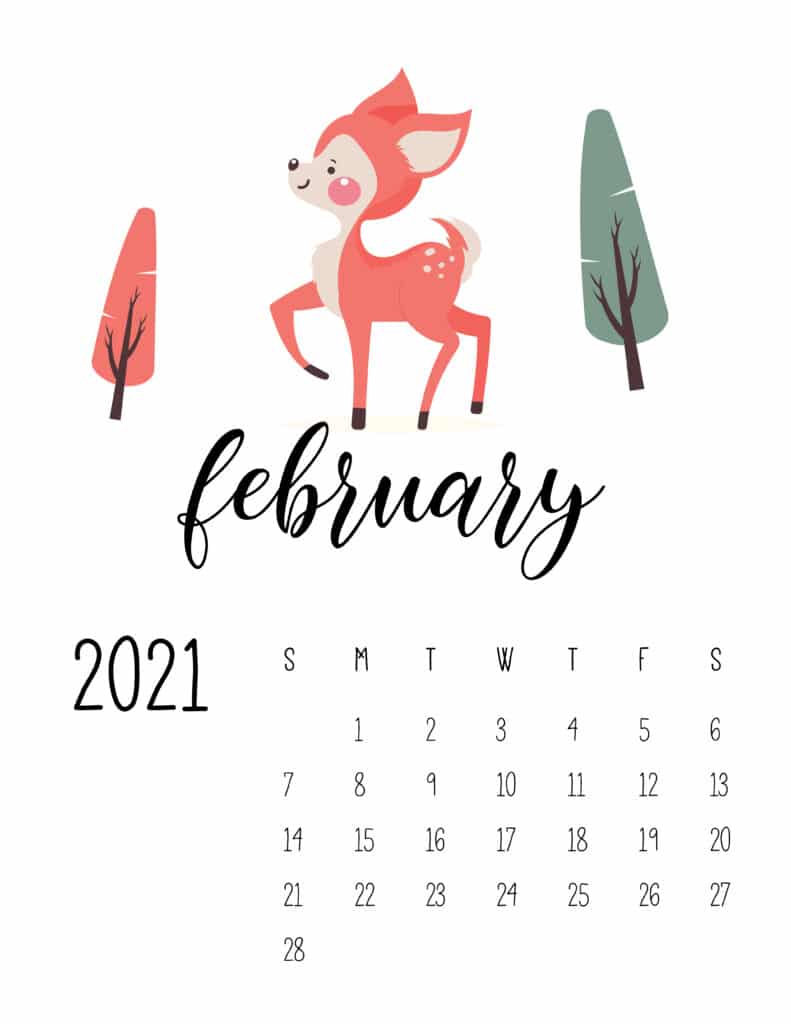 This bold February calendar features plenty of space for note taking and is visually striking.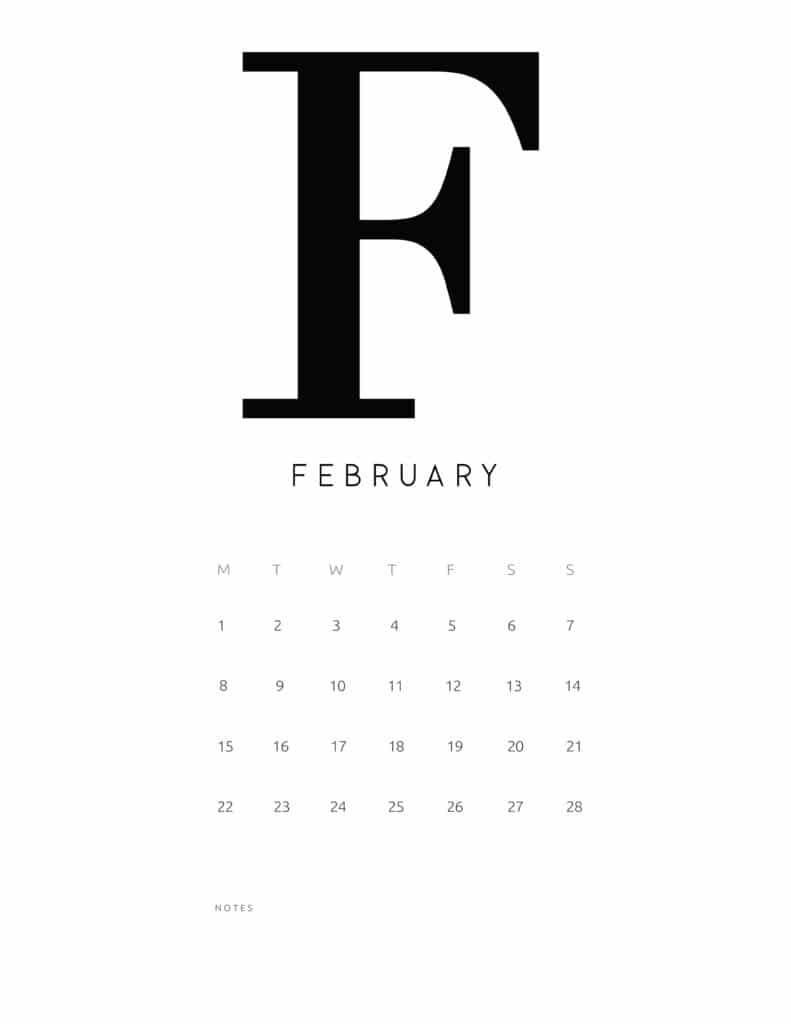 This beautiful floral calendar features a gorgeous framed bouquet and is such an elegant design for any home.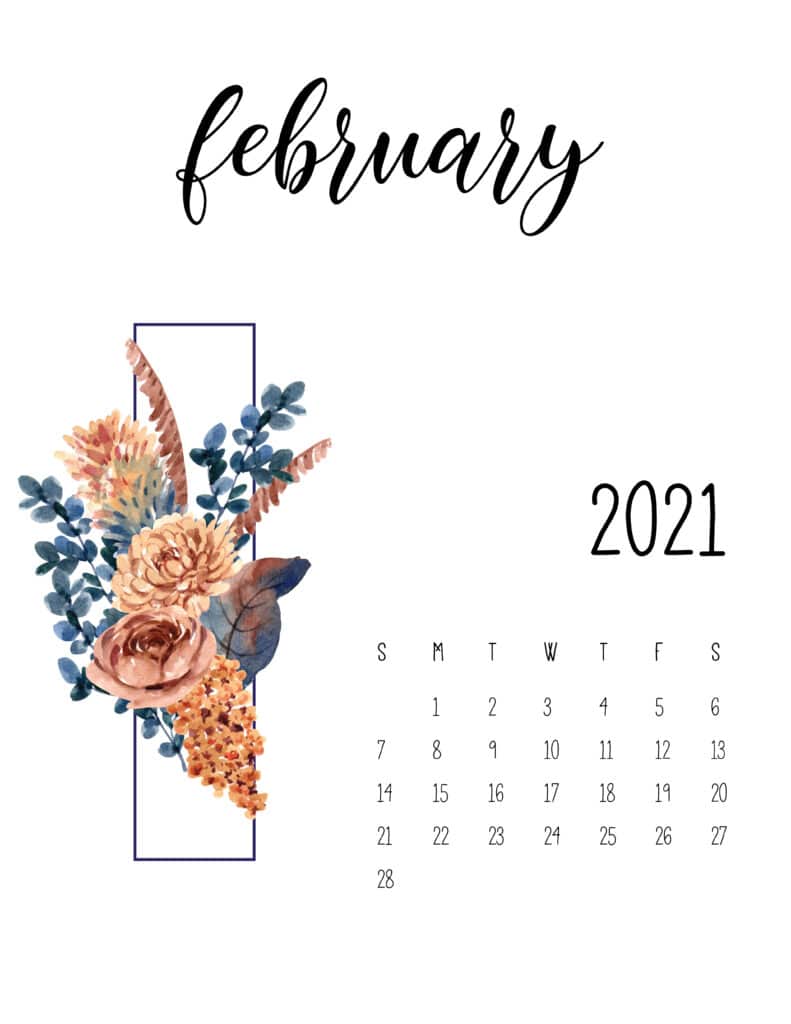 Simply amazing free February 2021 Calendars
We hope you liked our compilation of the best February 2021 calendars. If you do decide to download one, please follow us as it really helps us out and we'll be able to continue making more free printables for you to enjoy in the future.
Use this post to learn how to resize your calendars to fit your planner or bullet journal!
If you like our designs, remember to sign up to our newsletter, where we keep our readers notified from time to time of our latest and best free printables.
Also, remember to follow us on Pinterest or Instagram and show your support. Better yet, if you use any of our printables then take a picture and tag us in it, we love to see what people do with our designs!