If you're looking for the perfect cute February calendar 2021 printable for your family home then we have a great collection here.
These colorful and fun February calendars feature beautiful designs, cute images and would make a great calendar for a family home.
Also, if you want an individual calendar for your child's room then we definitely have the perfect one here. There are so many different designs for both girls and boys and even neutral ones. Check them out.
Get your free printable Cute February 2021 Calendar today
You can either get the individual February calendar, from any style below or get the full year in each theme style for free.
Use this post to learn how to resize your calendars to fit your planner or bullet journal!
Let's kick it off with these cute kittens, perfect for a little girl's room.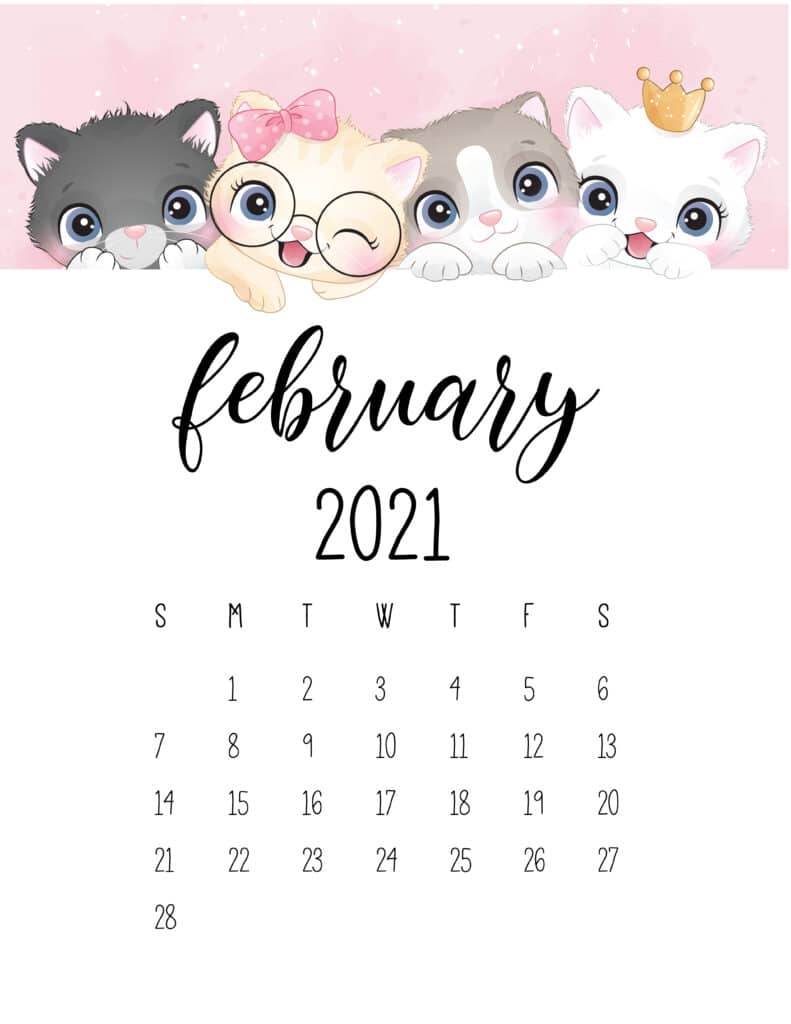 Need a calendar for a little boy? How about these cheeky dinosaurs?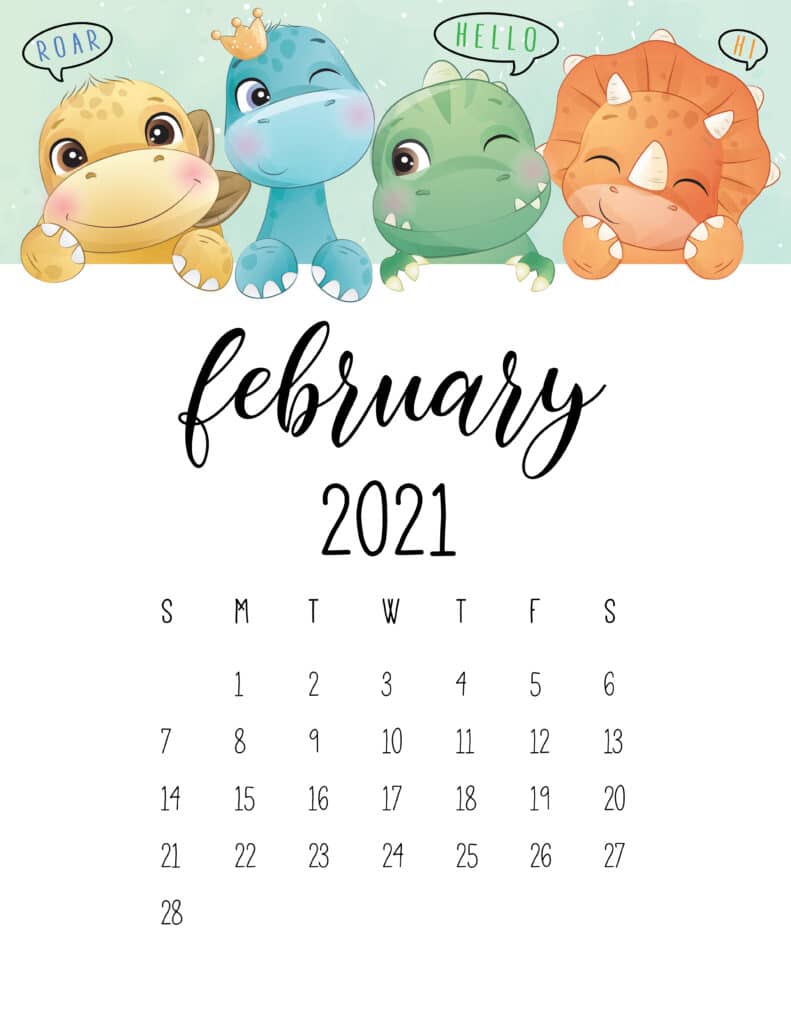 This wild bunny looks so chill and would fit in perfectly in any family home.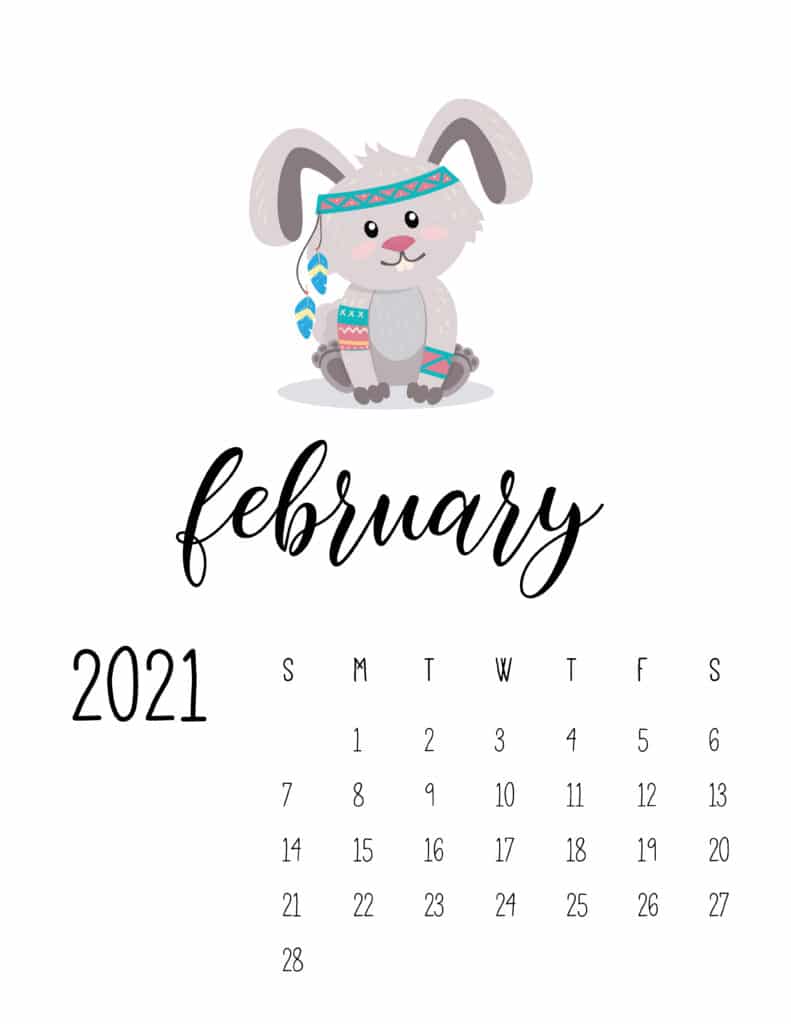 Why not hang out with this squirrel for February? It's so cute.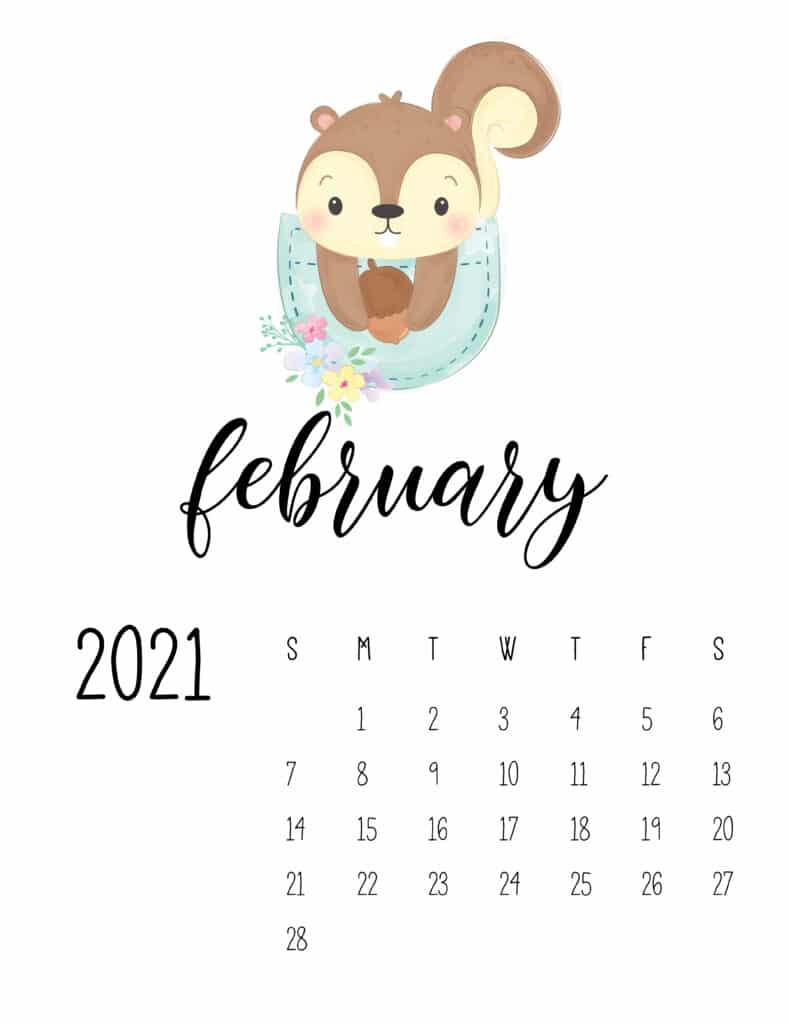 This cute calendar would be a great one for the laundry room or kitchen!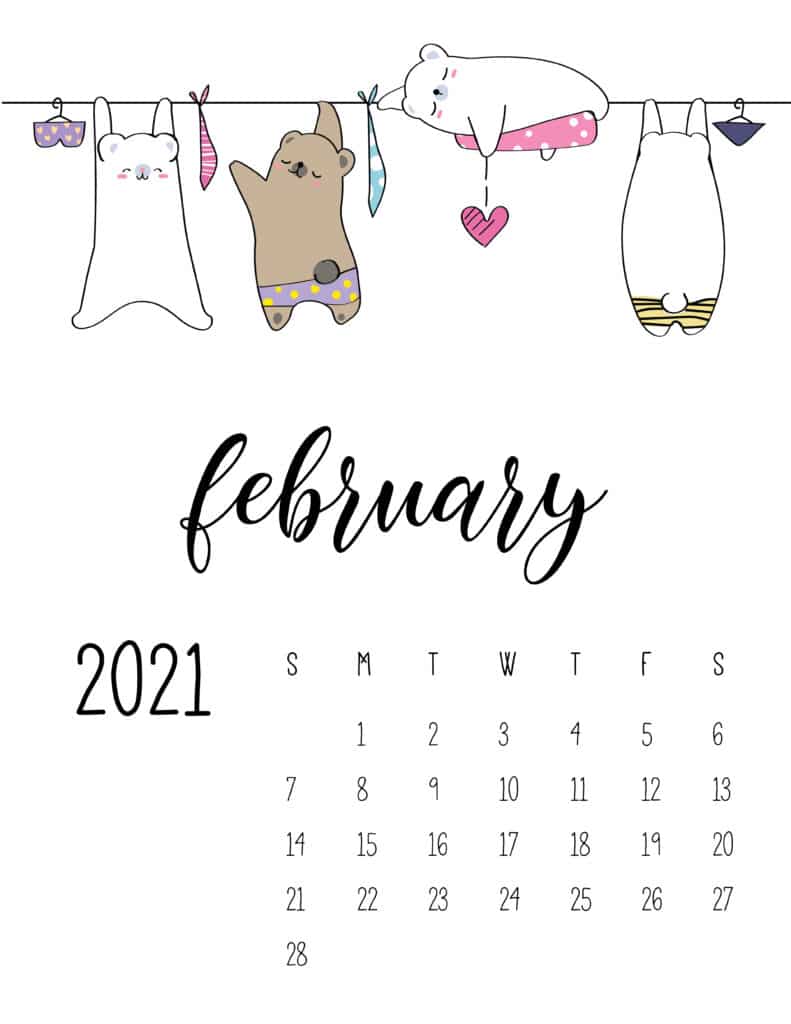 Enjoy having these cheeky cats around your house this February!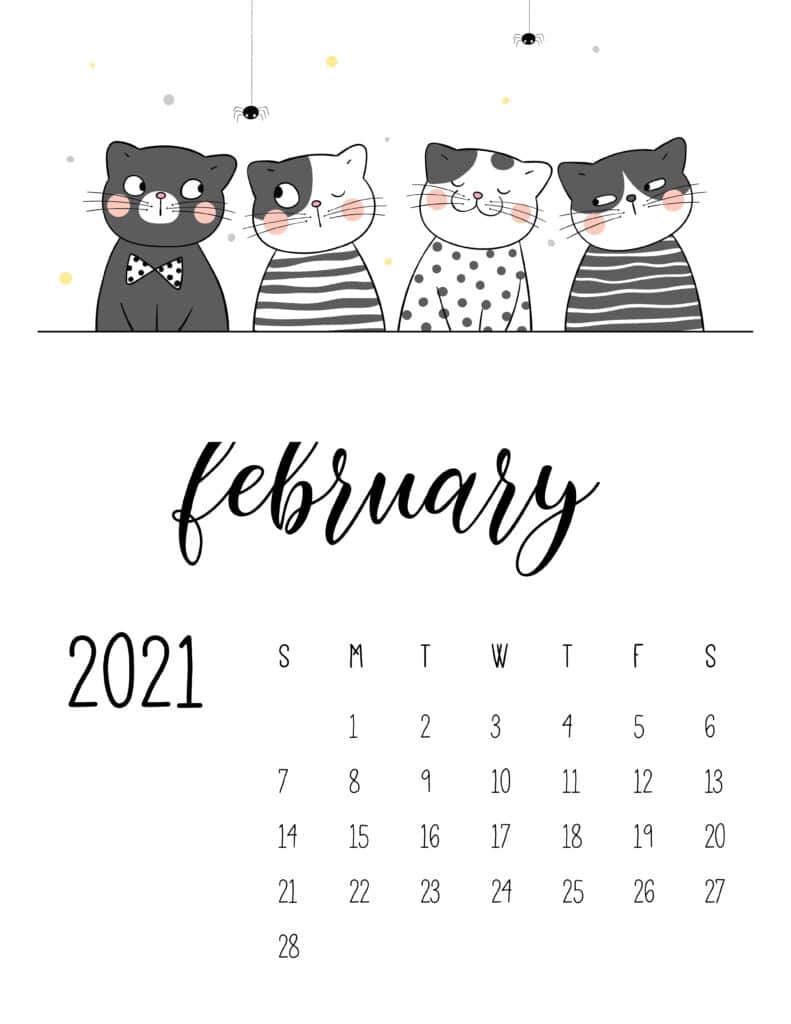 This cute illustrated February Calendar is perfect for any family home!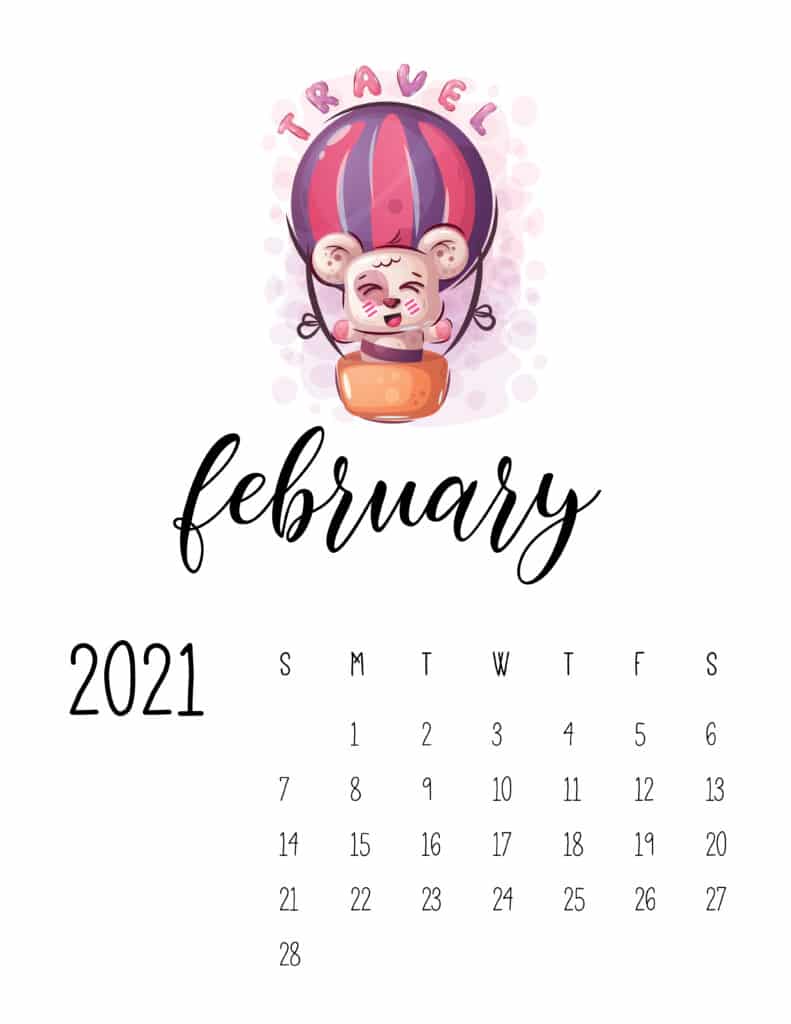 Celebrate February with a delicious coffee calendar. It's cute and totally fun.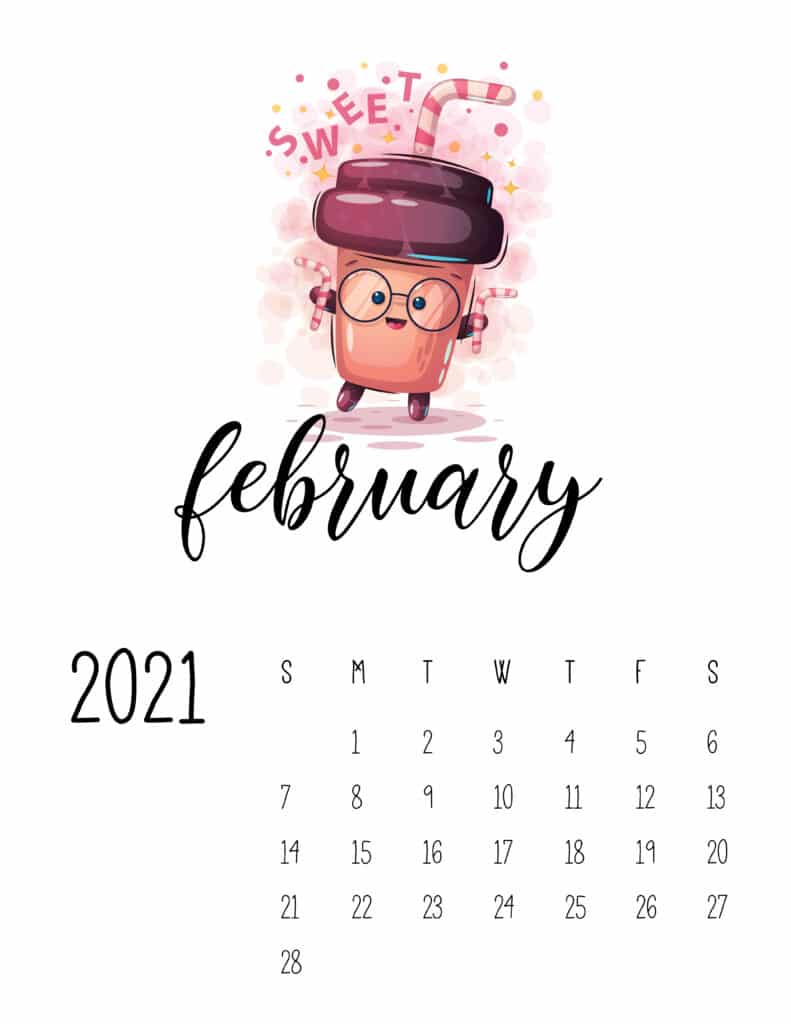 If you want something simple but pretty then this is a great calendar for February 2021.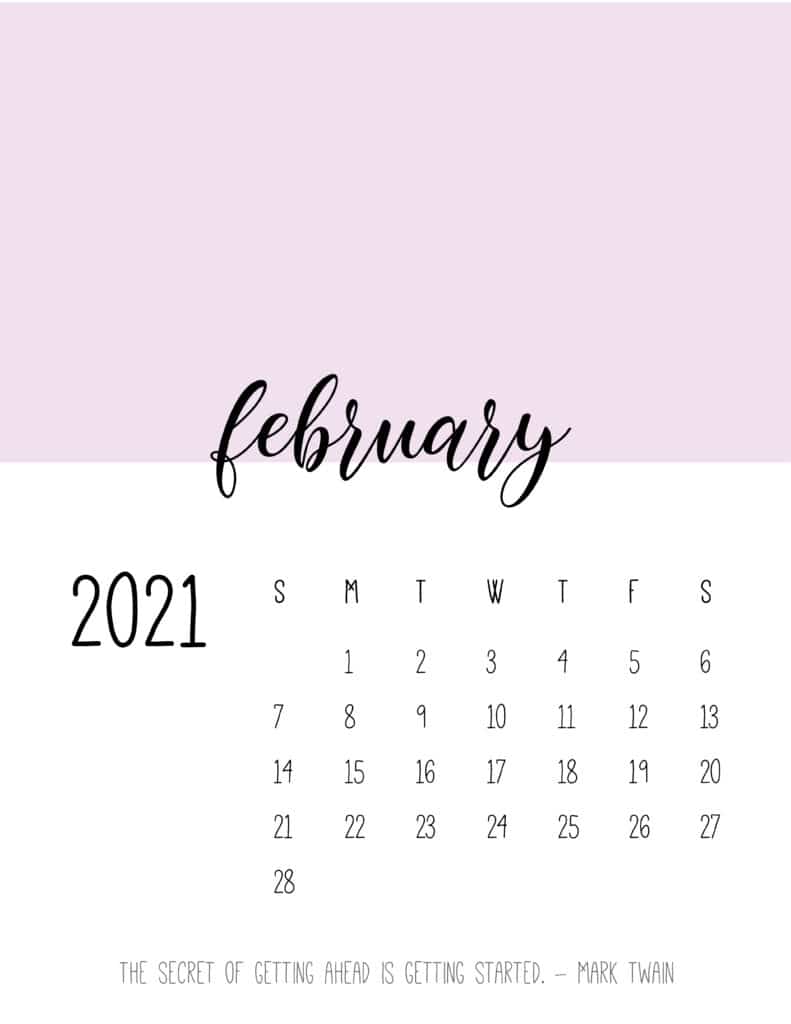 If your family loves dogs or just cute animals then this cute February animal calendar would be an amazing option for your home.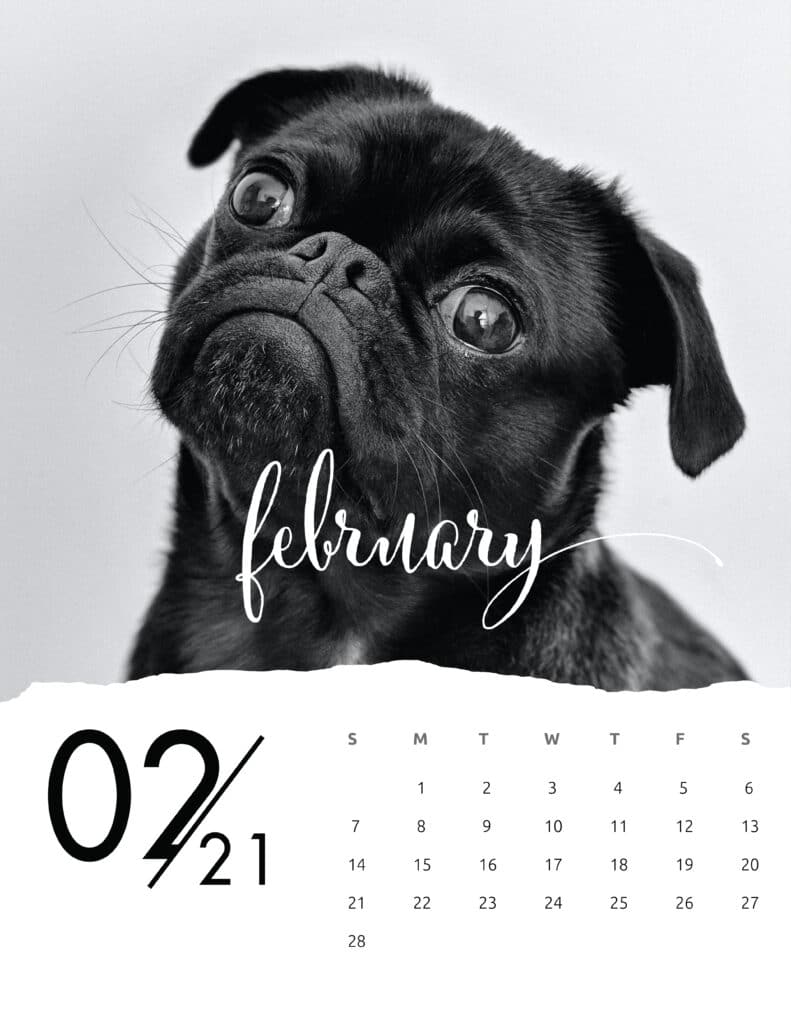 Give yourself and your family a bit of inspiration every morning with this February Inspirational Quotes Calendar.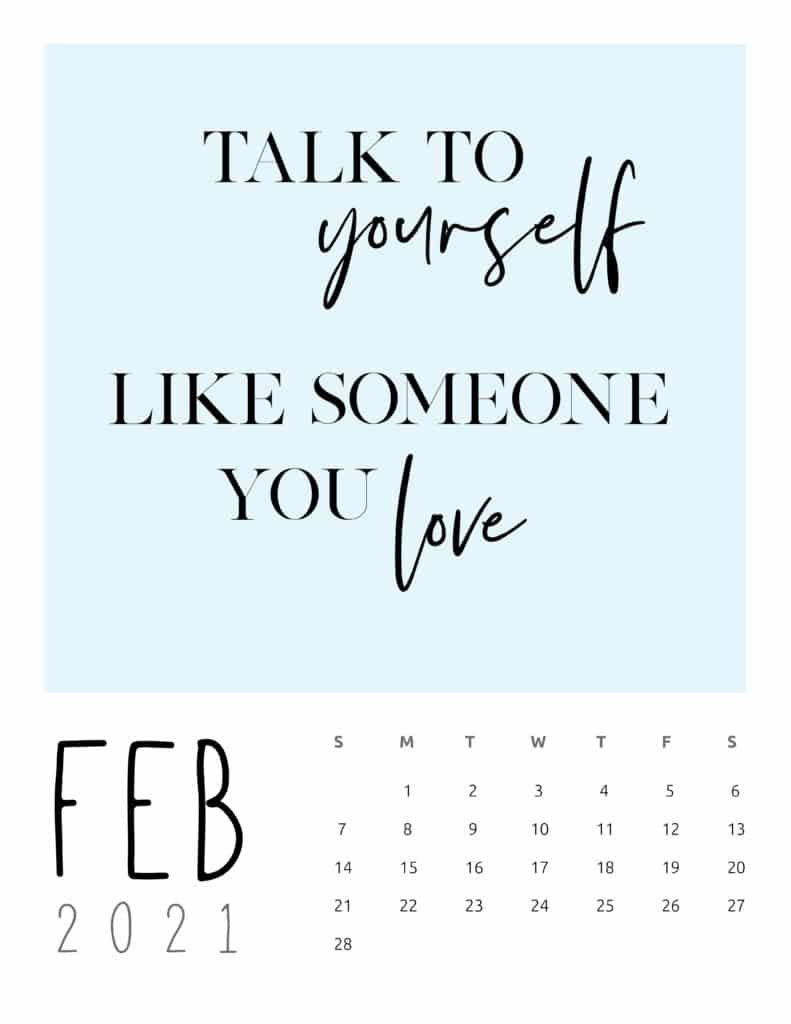 How cute is this little sleepy animal? It makes such a beautiful and relaxing calendar for any family.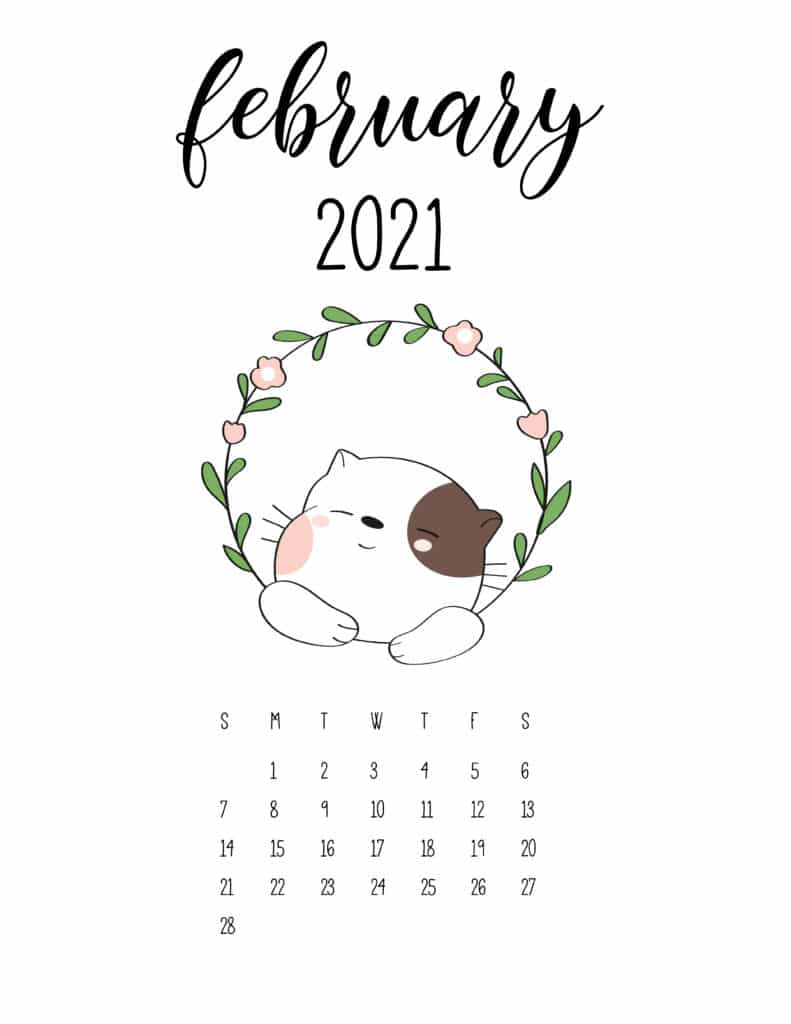 Got a cat lover in the family? This cute collection of cats is a totally adorable calendar option!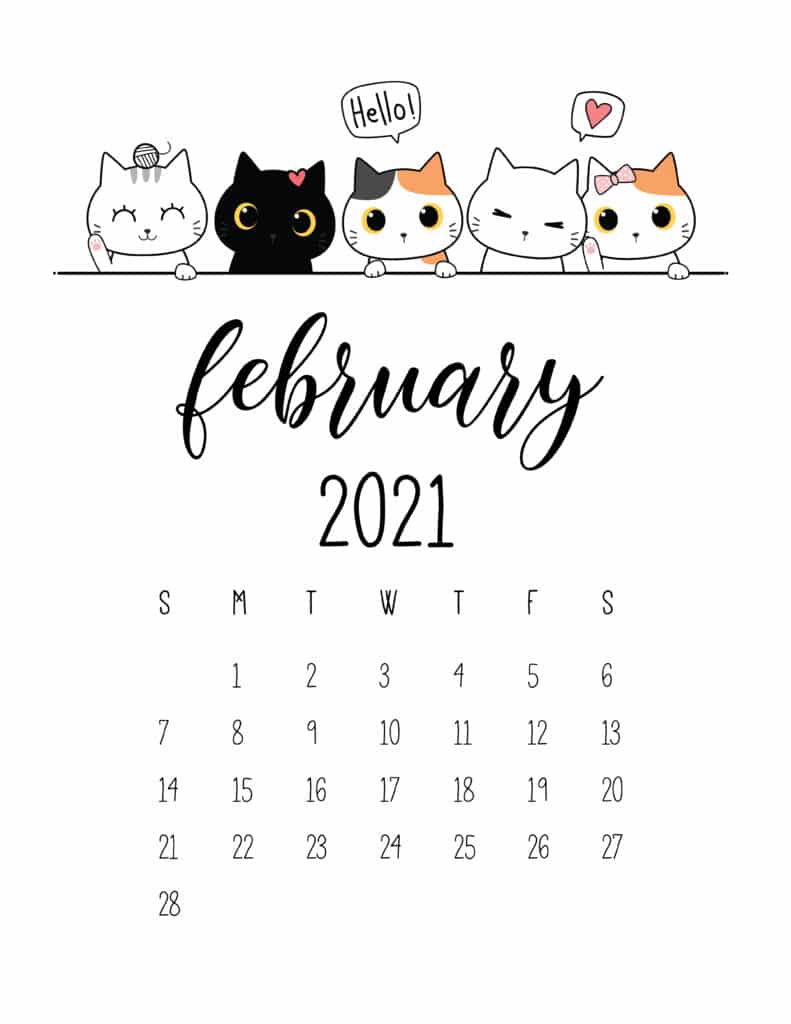 Need something to finish off your nursery this Feb? How about this gorgeous neutral nursery mobile calendar?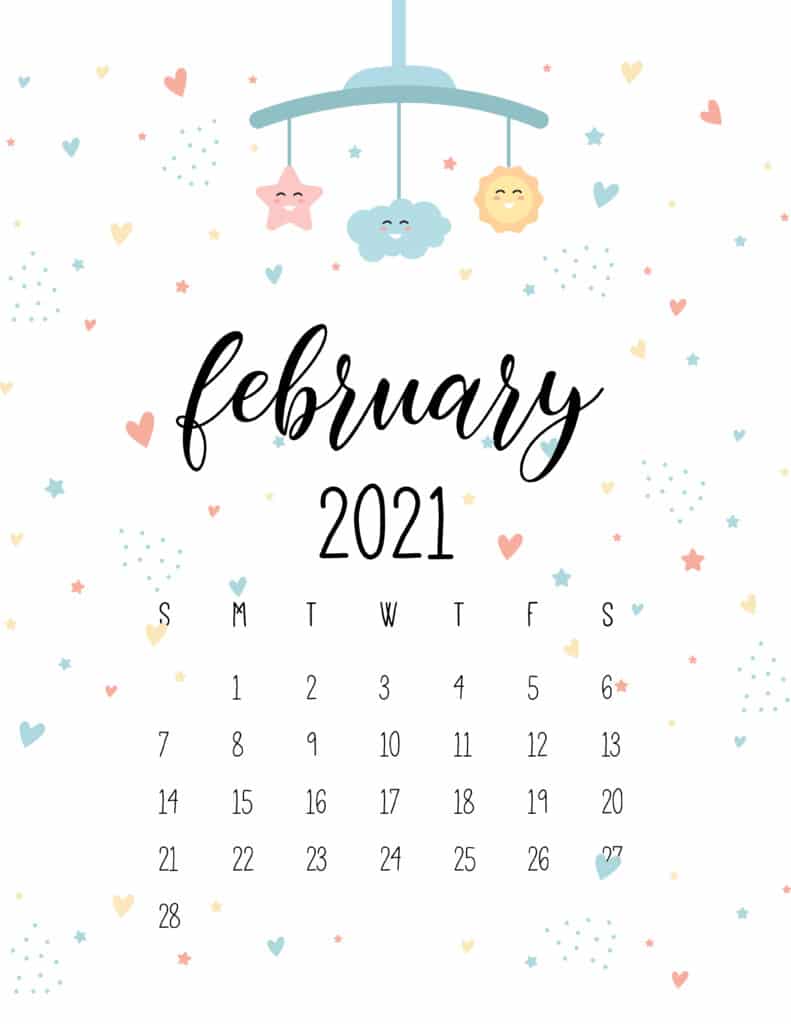 Get foxy with this totally adorable hand illustrated fox calendar! This calendar is such a cool option for February.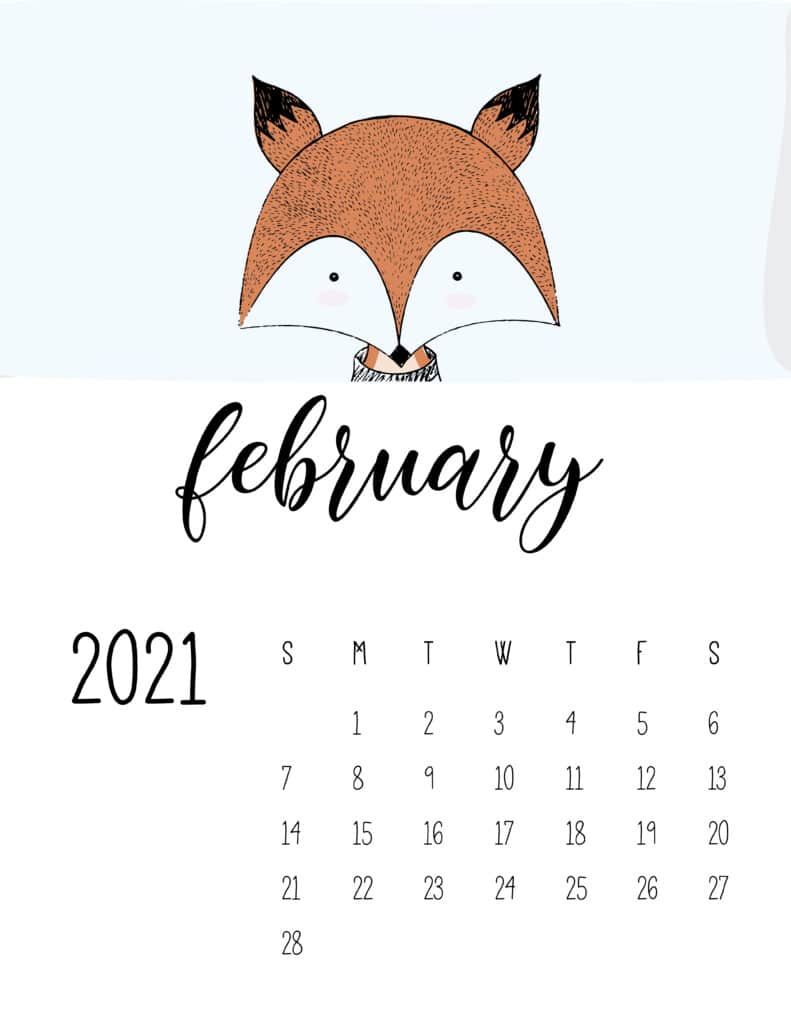 Wake up and be fabulous with this gorgeous Rainbow Calendar! It is so pretty and would be amazing in a bedroom for you or your teen!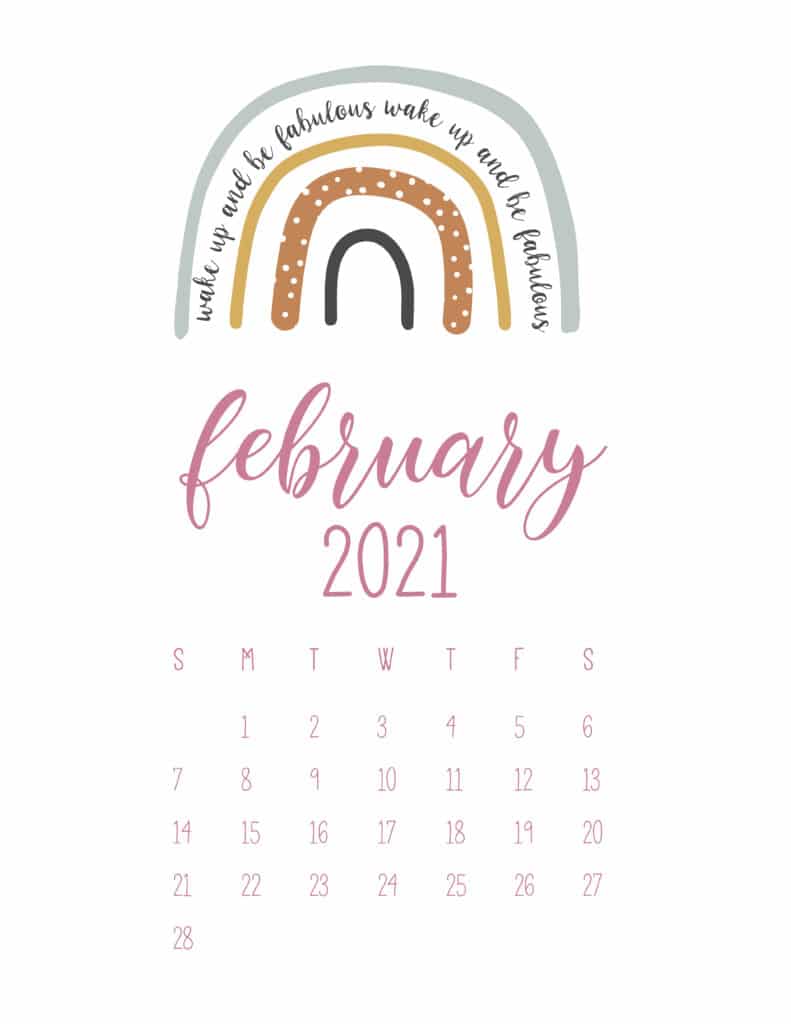 Brr. Say hello to February with this cute winter bear!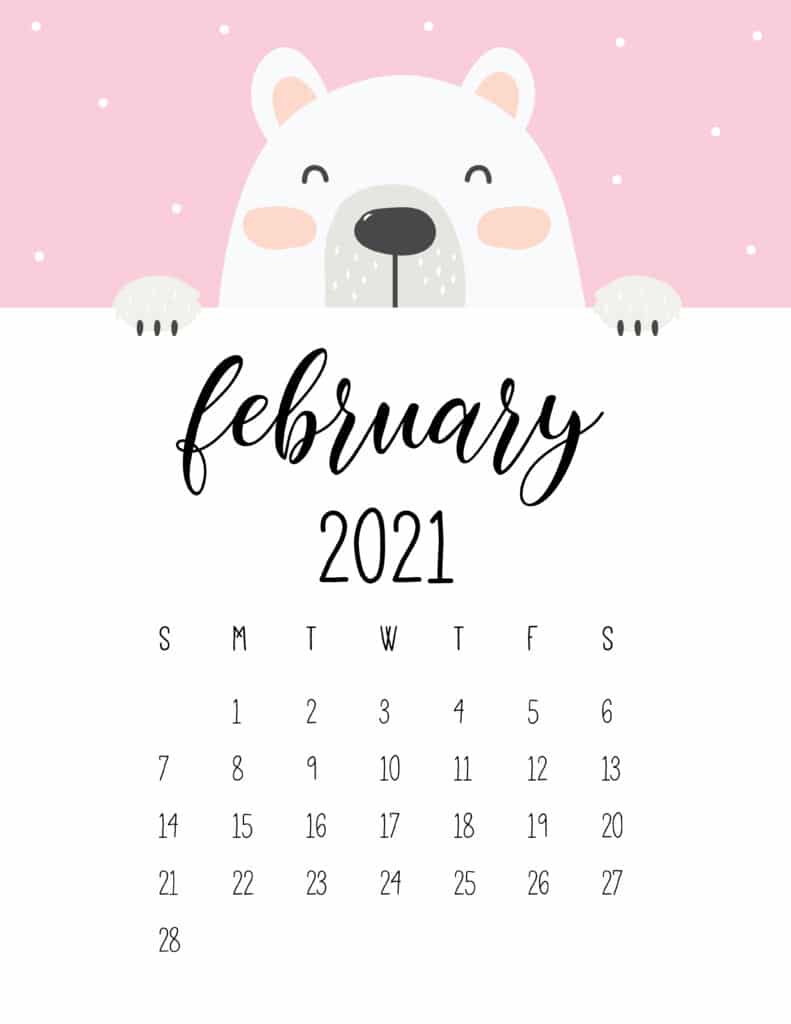 Let this beautiful pastel rainbow bring joy to your walls this February.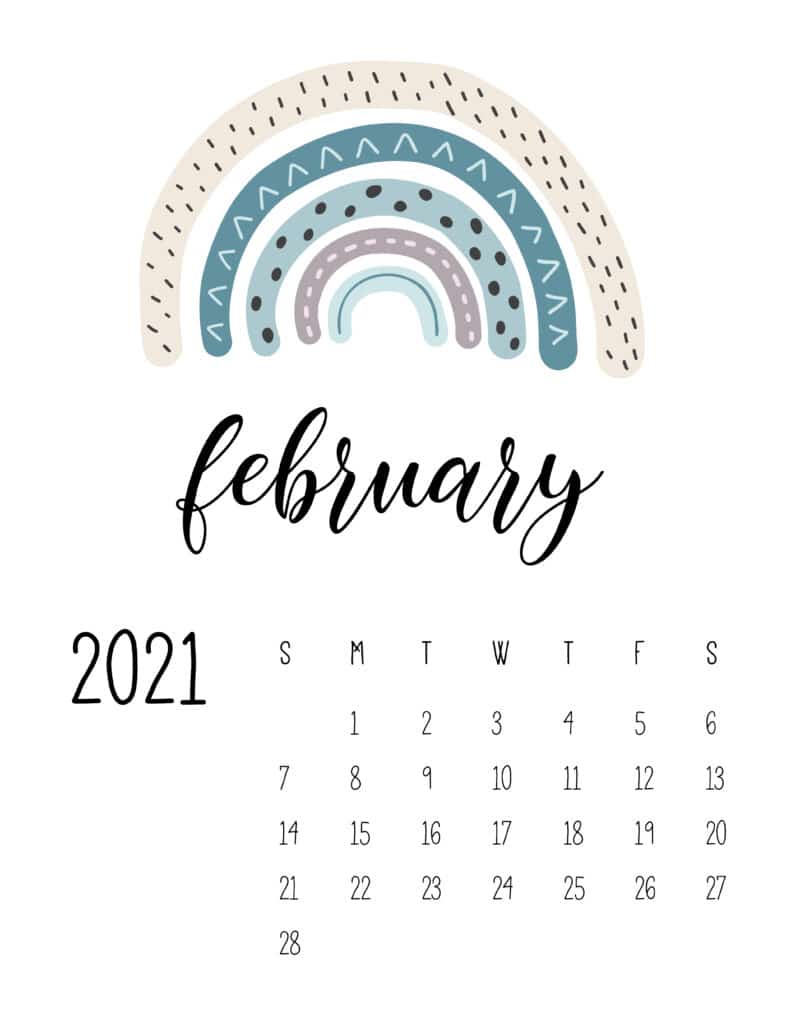 Remember to stay wrapped up this February just like this cute reindeer!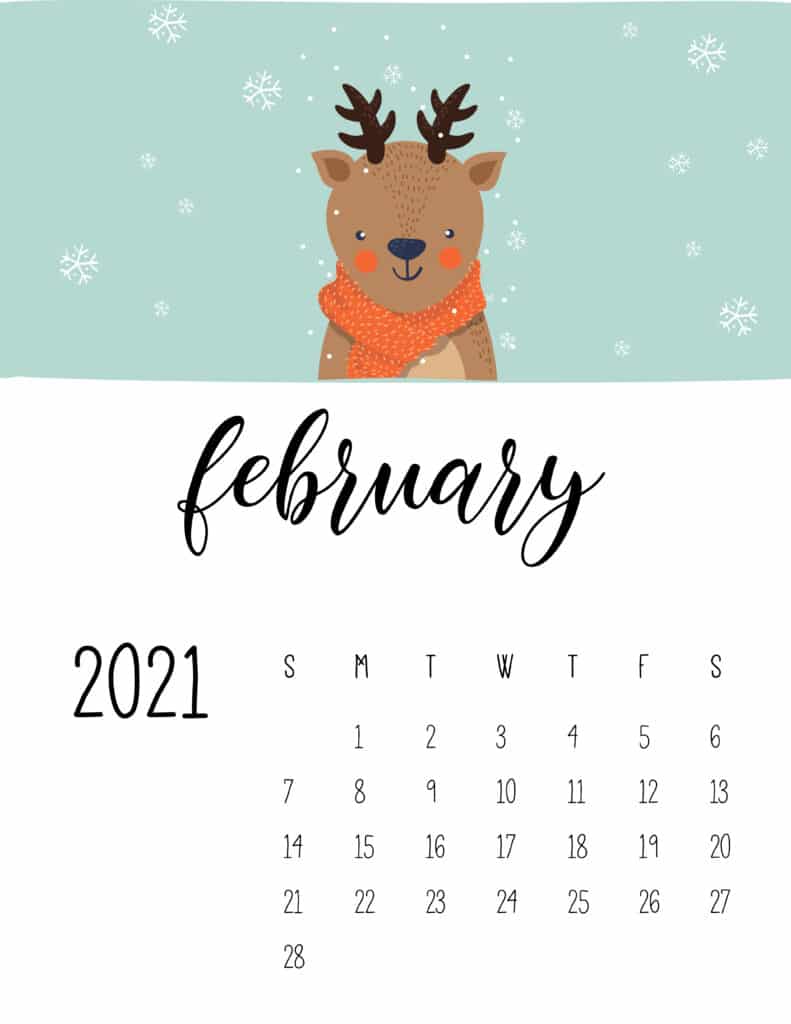 A simple burst of color makes an effective February calendar!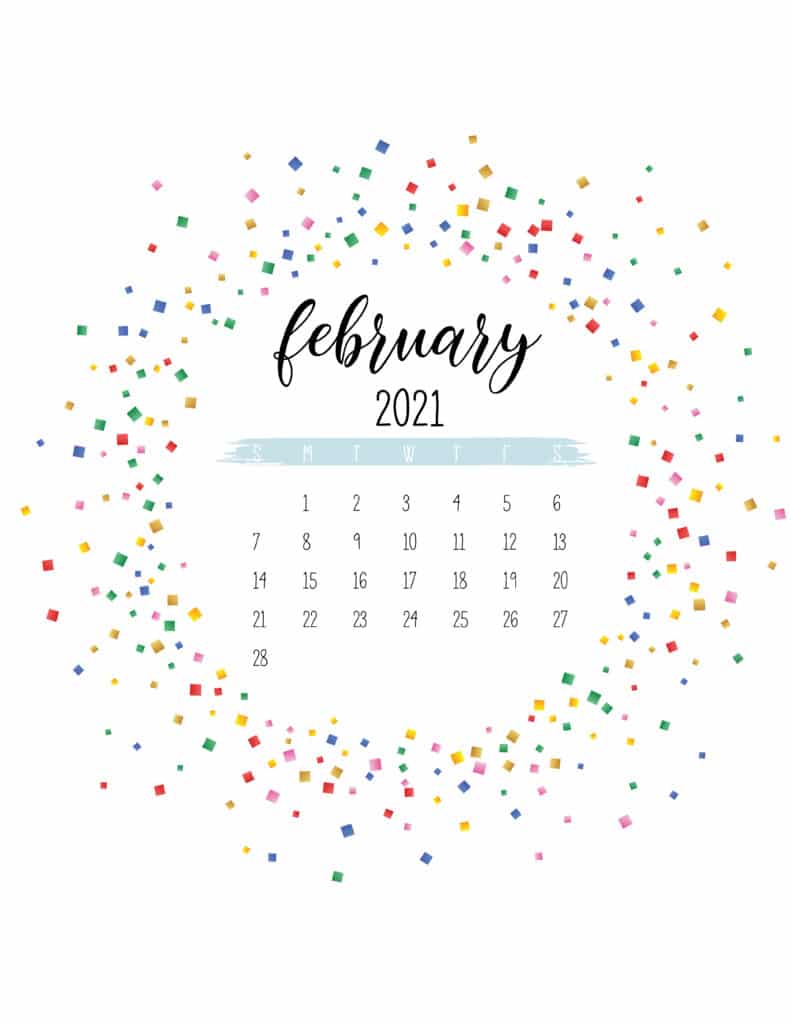 Say Good morning this February with these cute sleepy rabbits! This calendar is so bright and colorful, the children will love it!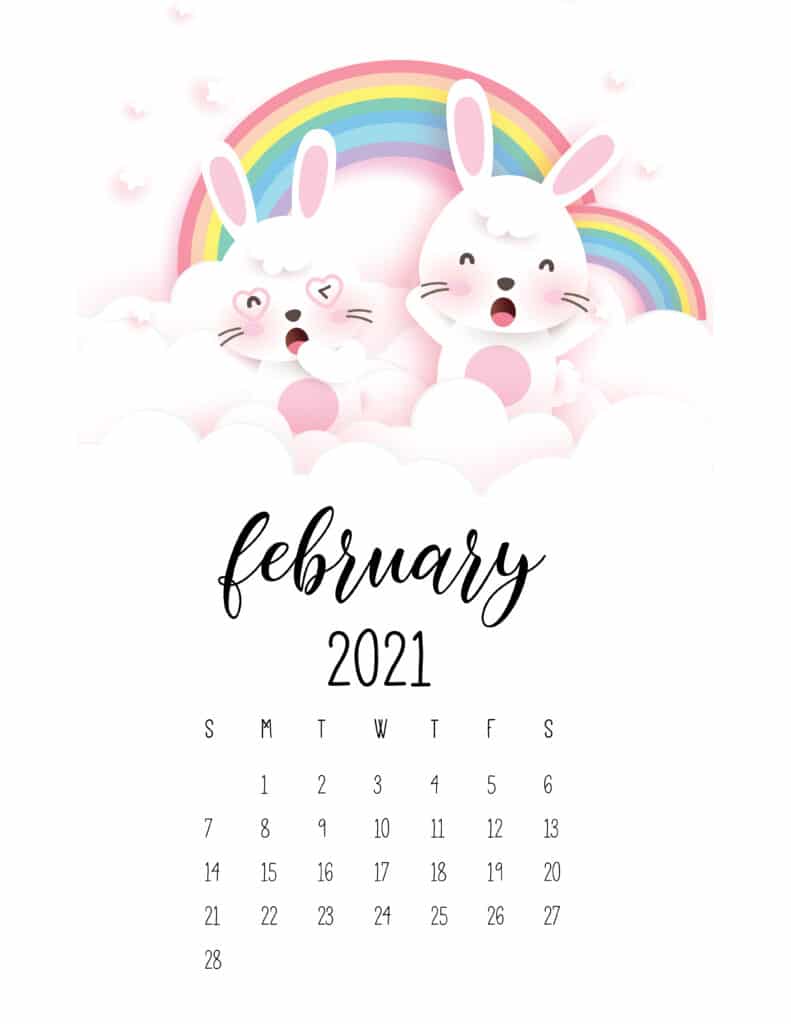 Spread love and sheep this February with this cute 2021 calendar.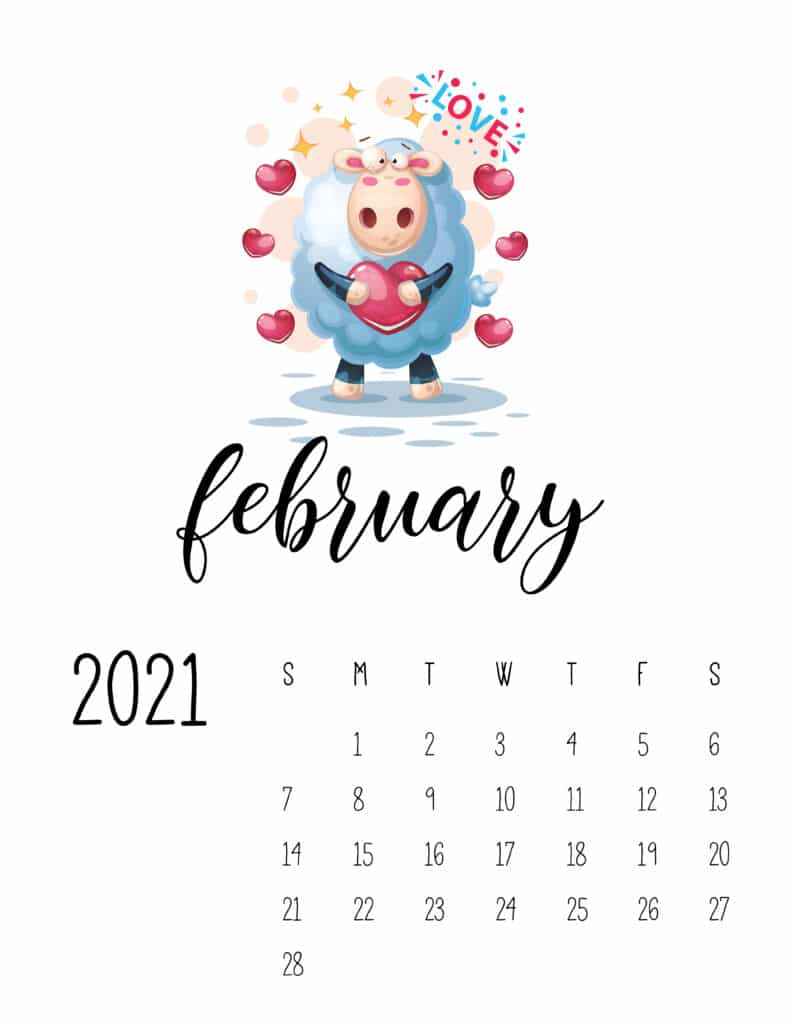 This cute calendar would be a great option for a kitchen or somewhere where you sit to enjoy your tea!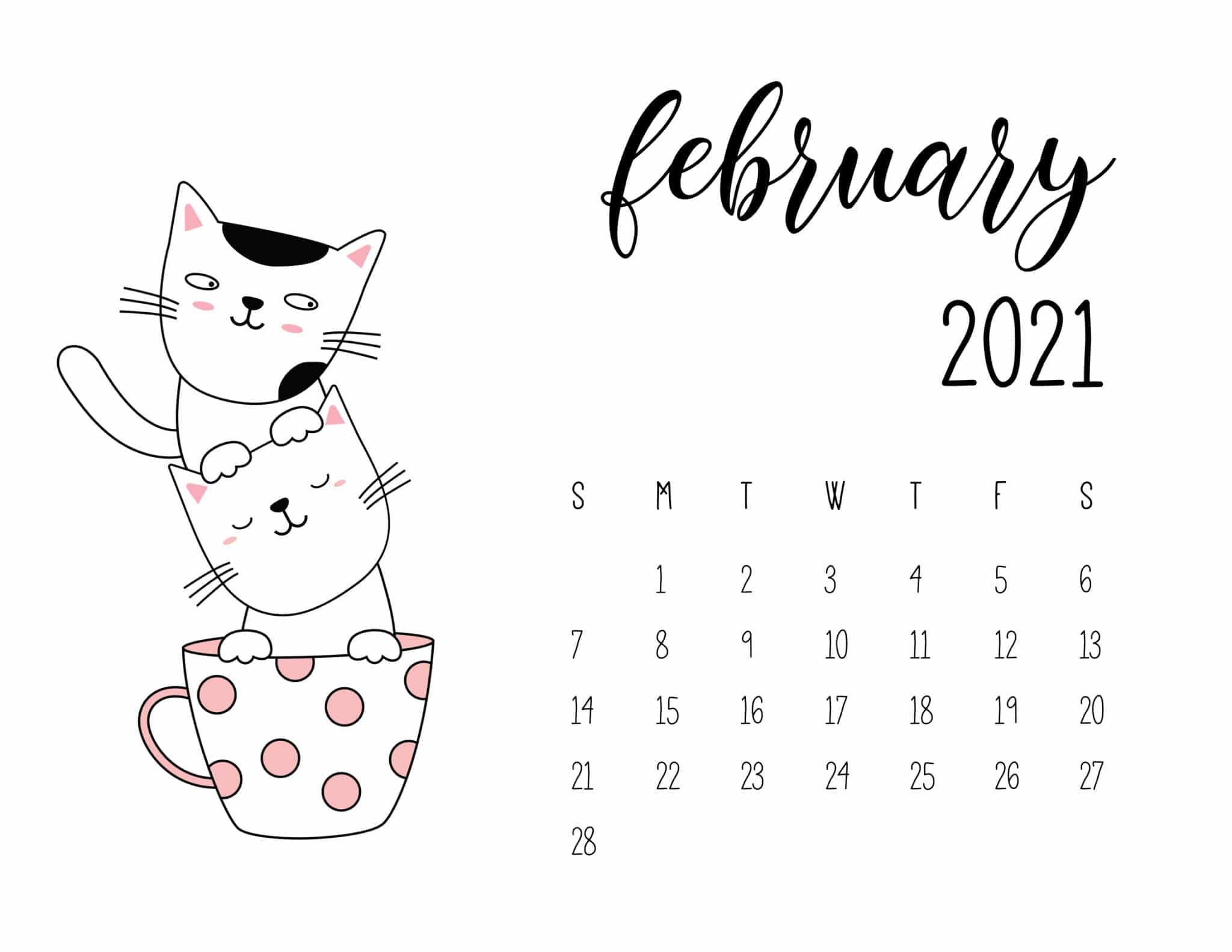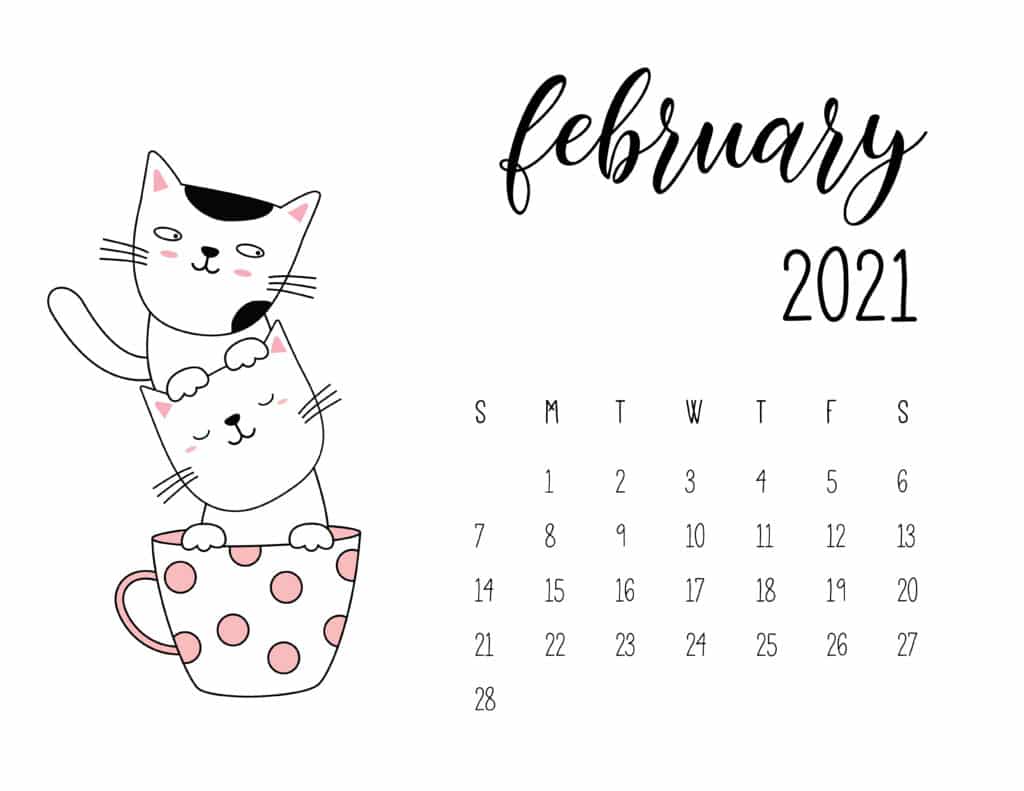 You can't go wrong with this super adorable February calendar!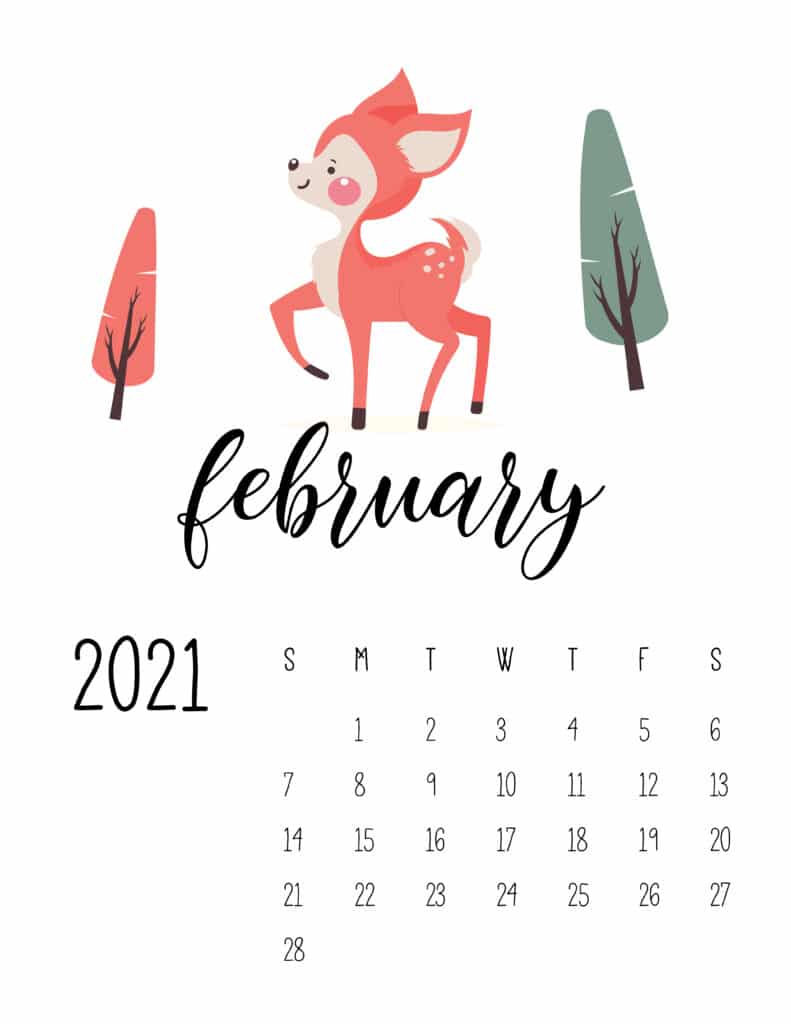 Like the cute February calendar? Then why not get the full year
Remember, when you get any of the February calendars seen here, you can also get the full year in the same style for free. Or you can mix and match calendars throughout the year, the choice is yours.
Simply amazing free February 2021 Calendars
I hope you like these fun cute February calendar 2021 printables! There are so many great options and we've had so much fun designing these for you. Let us know in the comments if you have a favorite that you would also like to see recreated for 2022!
Use this post to learn how to resize your calendars to fit your planner or bullet journal!
If you like our designs, remember to sign up for our newsletter, where we keep our readers notified from time to time of our latest and best free printables.
Also, remember to follow us on Pinterest or Instagram and show your support. Better yet, if you use any of our printables then take a picture and tag us in it, we love to see what people do with our designs!