It's nice to have the option to choose a different calendar style each month and that is why our calendars are so great. In this post, you will find our best simple February 2021 Calendar printables and there are so many to choose from.
Download your free February 2021 Printable Calendar today
These beautiful printable calendars 2021 are all simple and minimalist but still look great. Use these calendars for your home, workspace or even resize to fit your planner.
You can either download the individual February calendar, or get the complete set in any style. Or better yet, mix and match and come back each month for a new one, as they're all completely free.
Use this post to learn how to resize your calendars to fit your planner or bullet journal!
This straightforward February 2021 calendar template offers boxes to write important notes along with additional space at the bottom.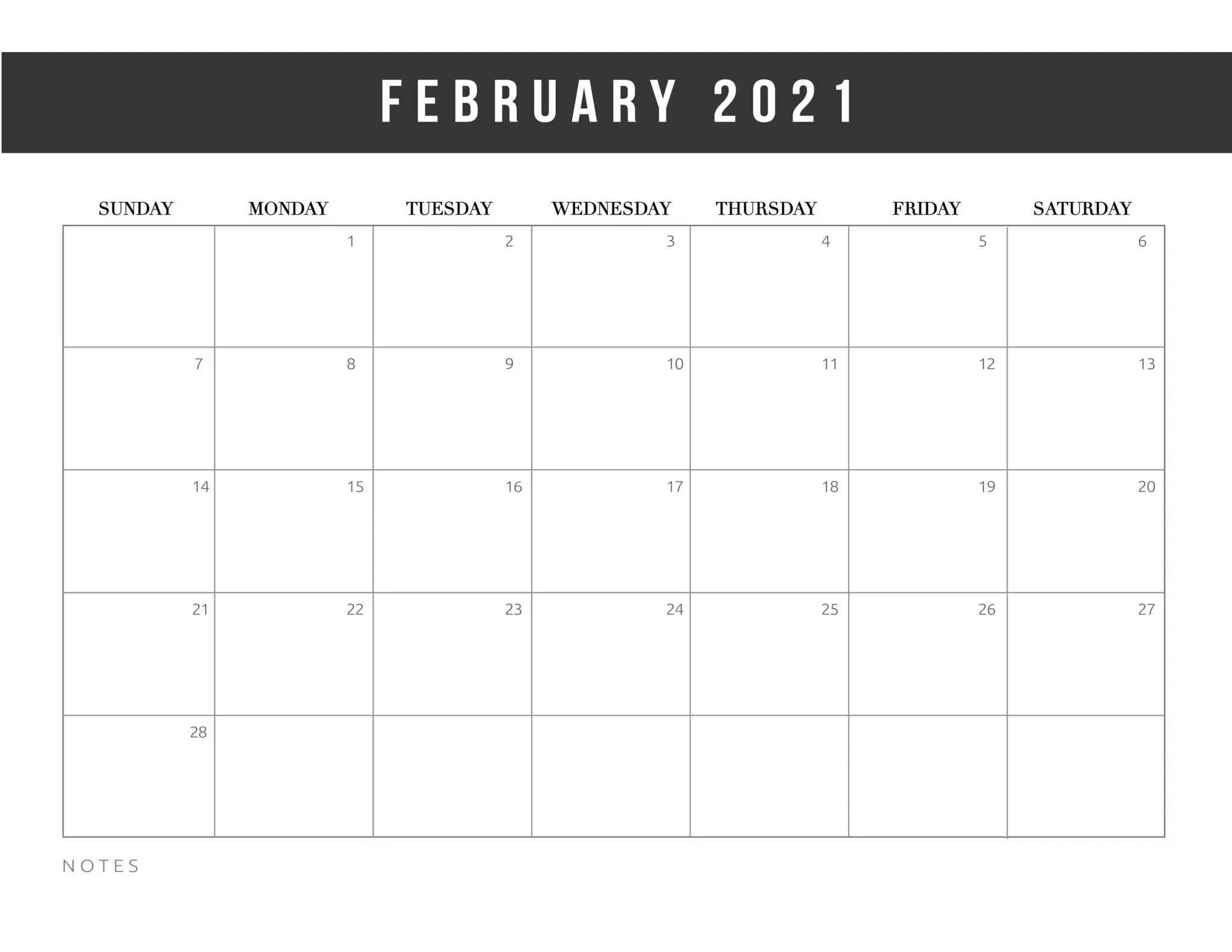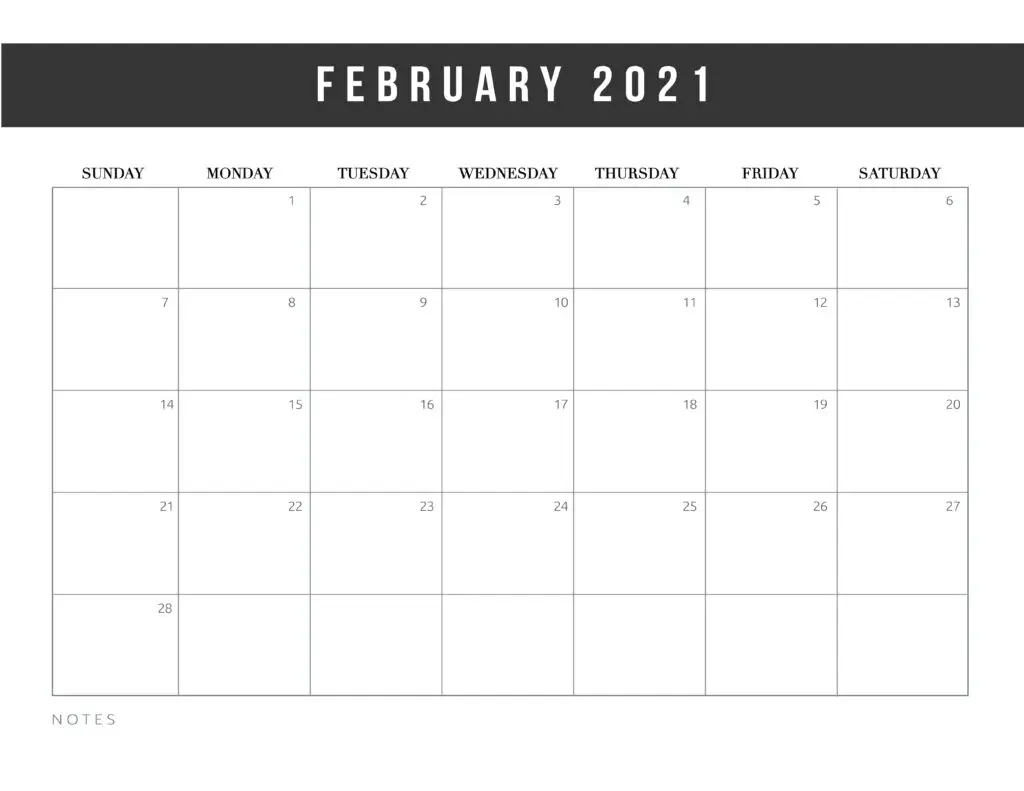 This February calendar has all the space you need for logging your priorities and notes and would be a great option for a workspace or planner.
A beautiful minimalist calendar with gorgeous type. This looks amazing resized for a planner.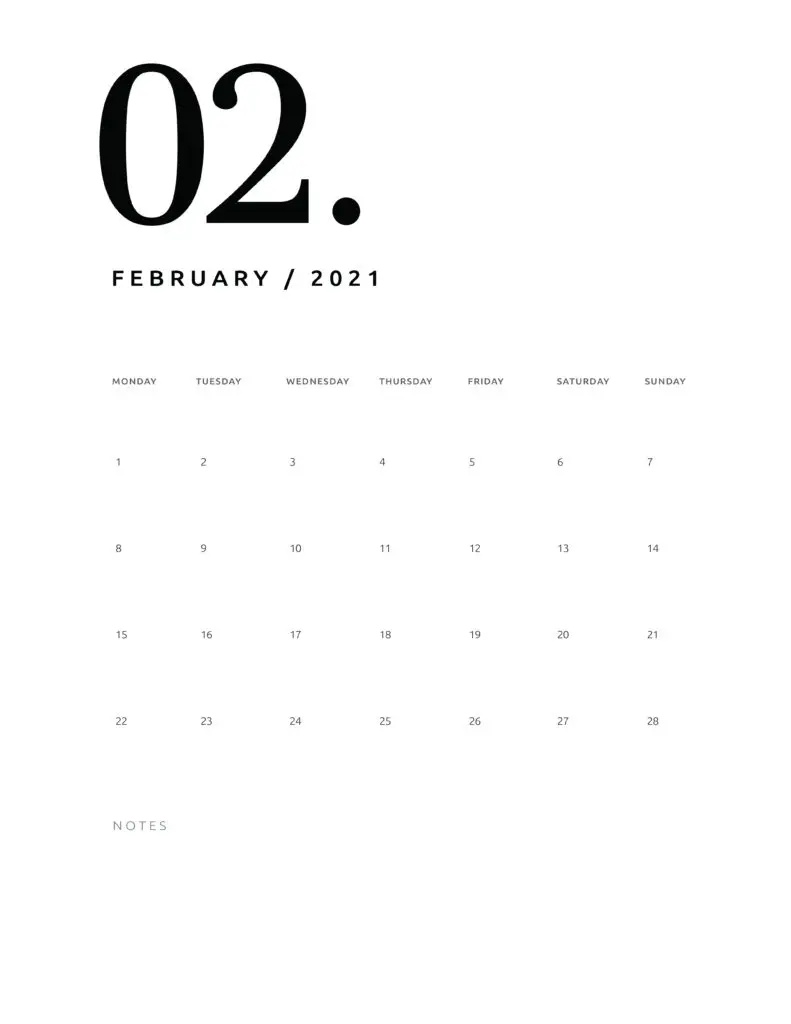 This gorgeous February cursive printable calendar 2021 is such a stylish option for any home or workspace.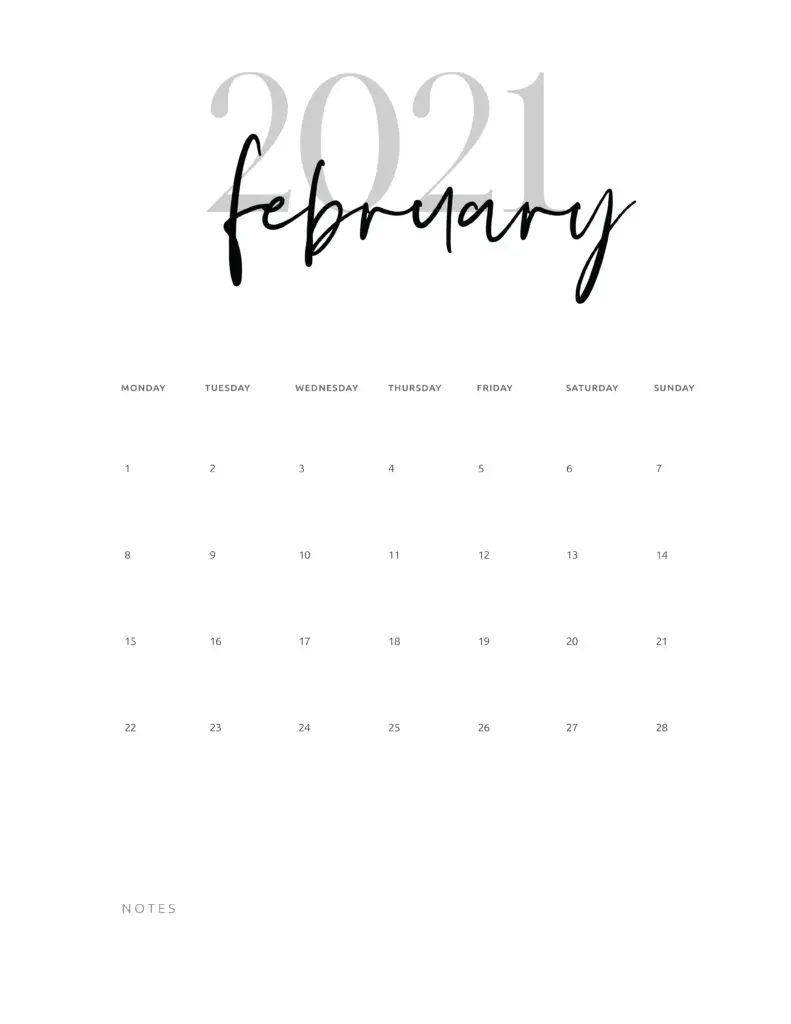 This simple and pretty looking February 2021 Printable Calendar offers plenty of space to write notes!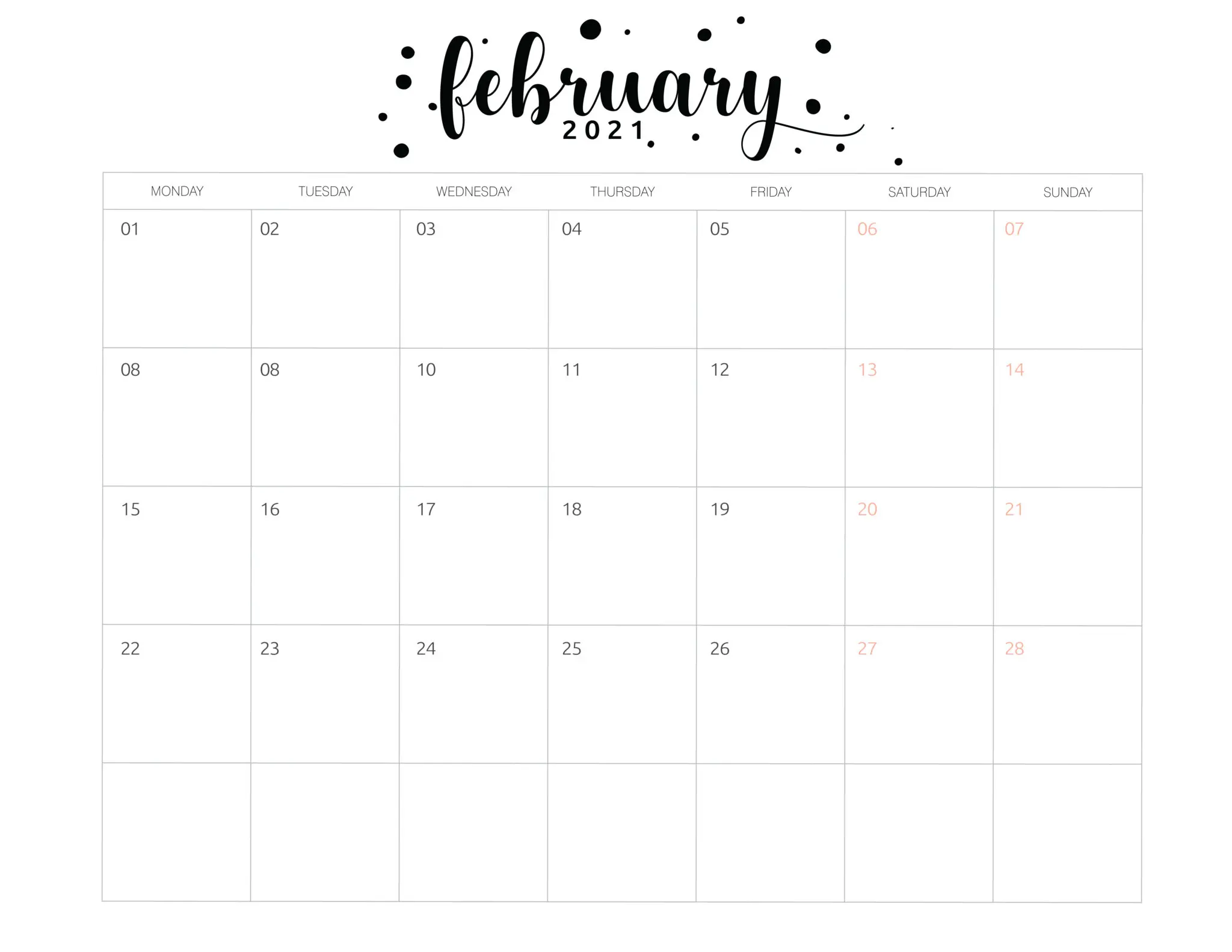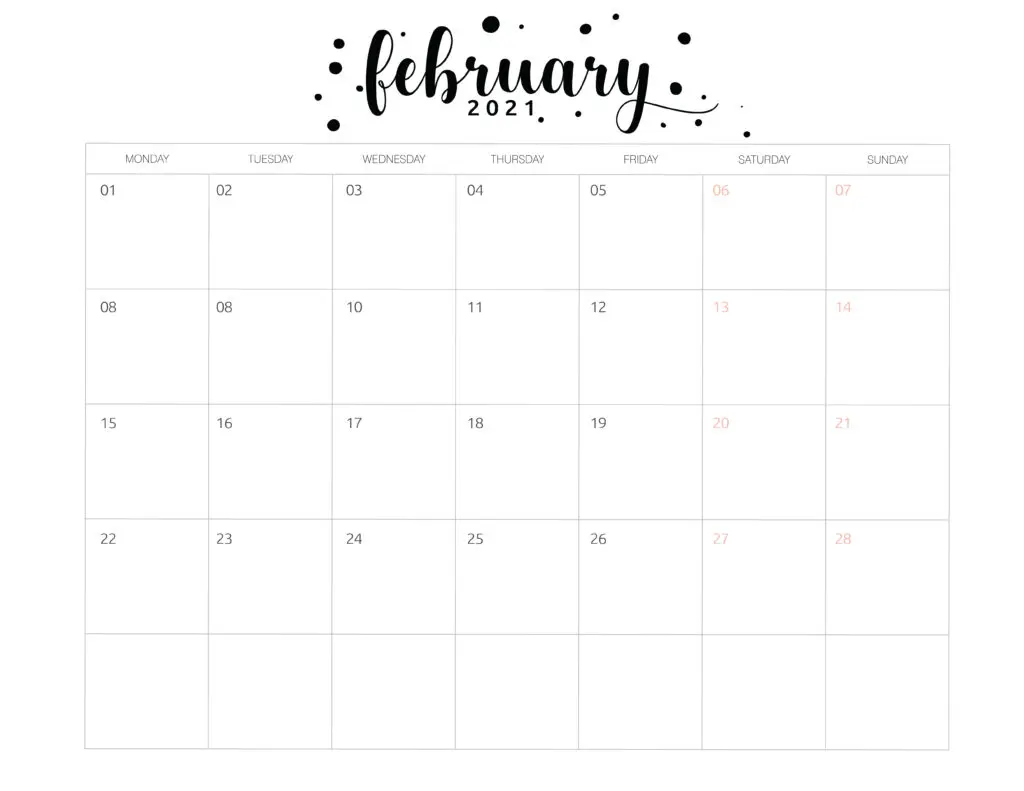 This free printable february 2021 calendar template is a simple and hassle free option.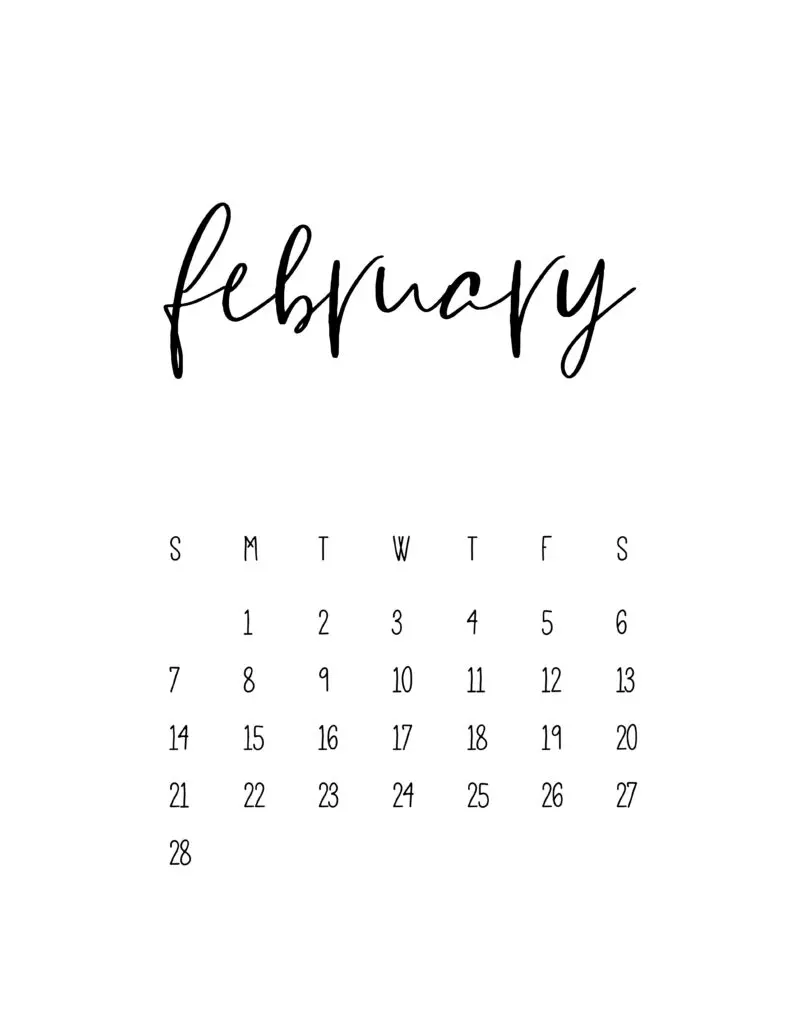 A simple and straightforward but attractive calendar in landscape perfect for the office.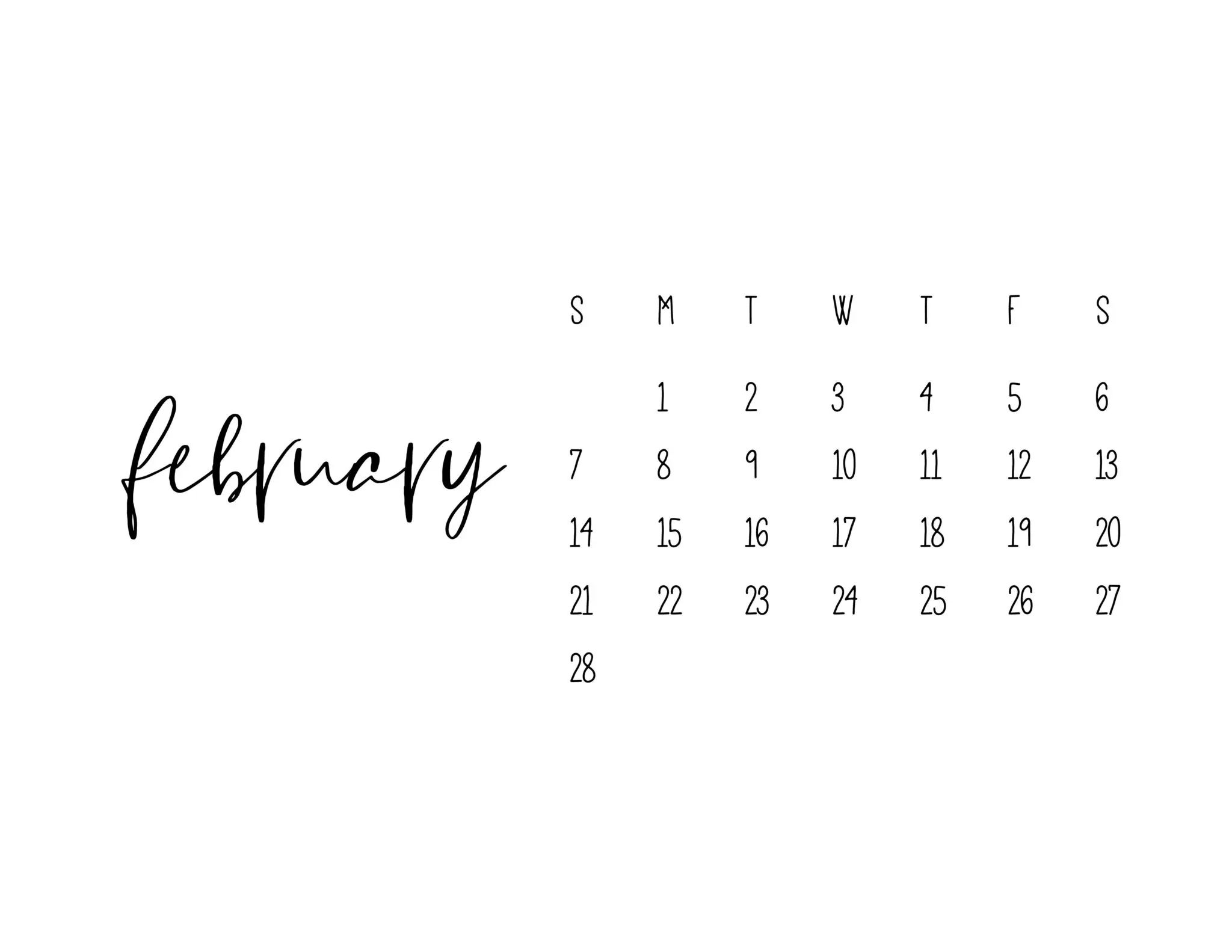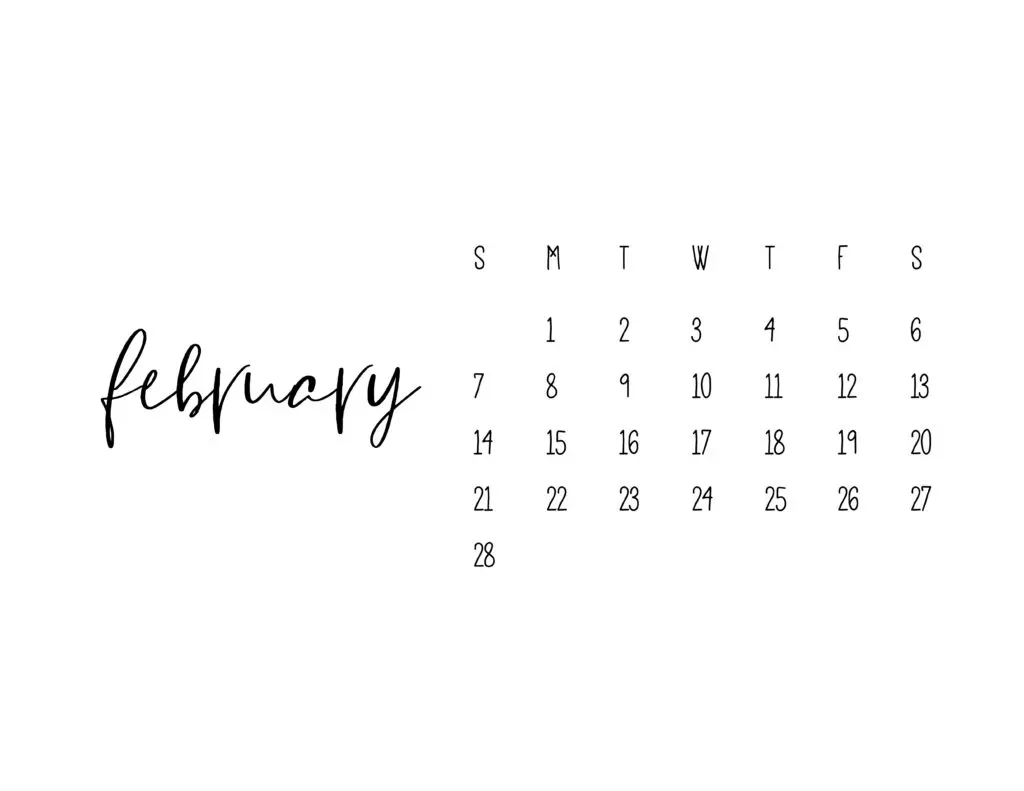 This attractive free monthly printable calendar 2021 is minimalist and gorgeous. It would make a great calendar for a minimalist area or desk space.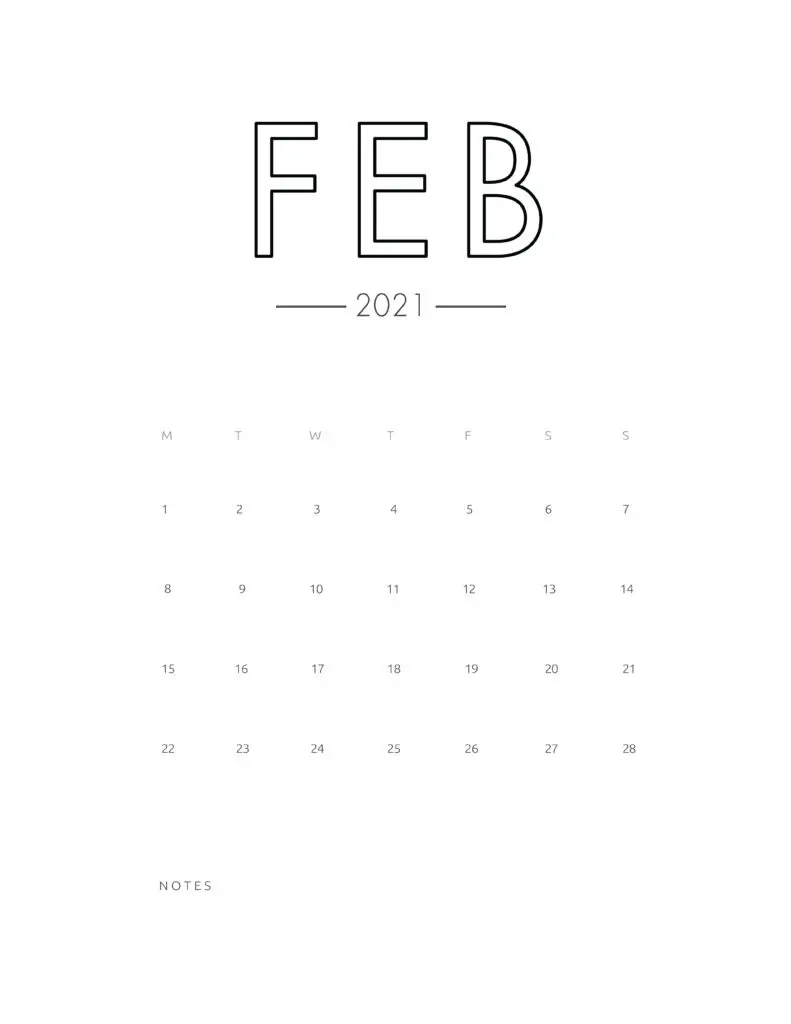 A great landscape printable monthly calendar to help you stay organized.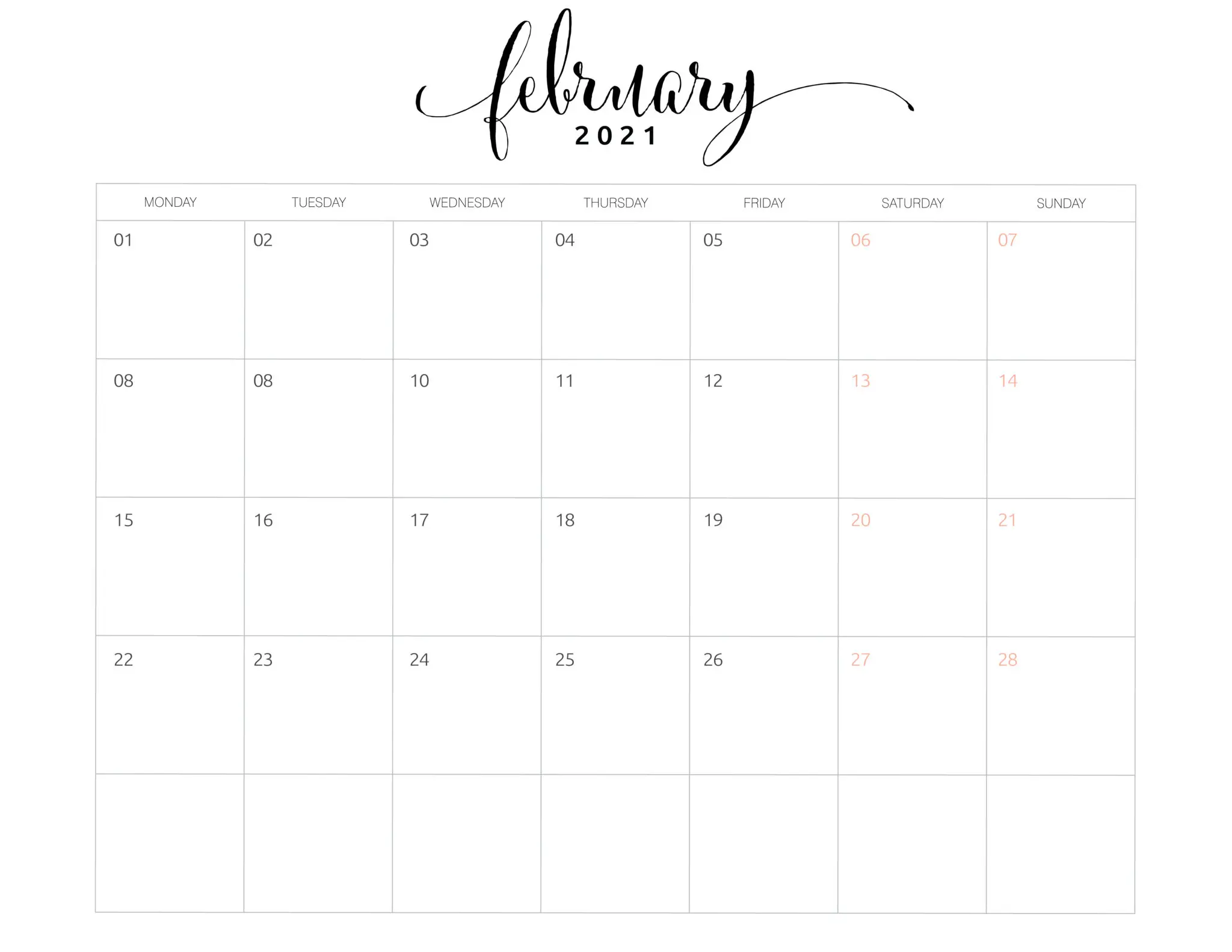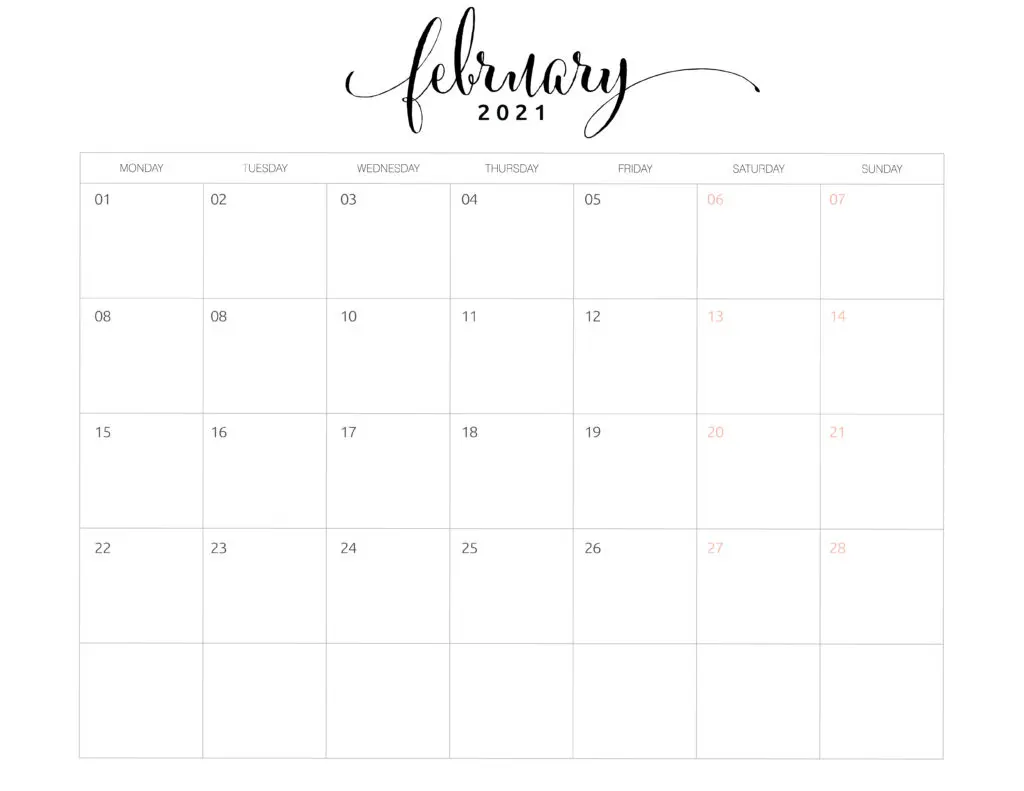 This popular stylish calendar is great for any home and looks incredible resized and inserted into a planner.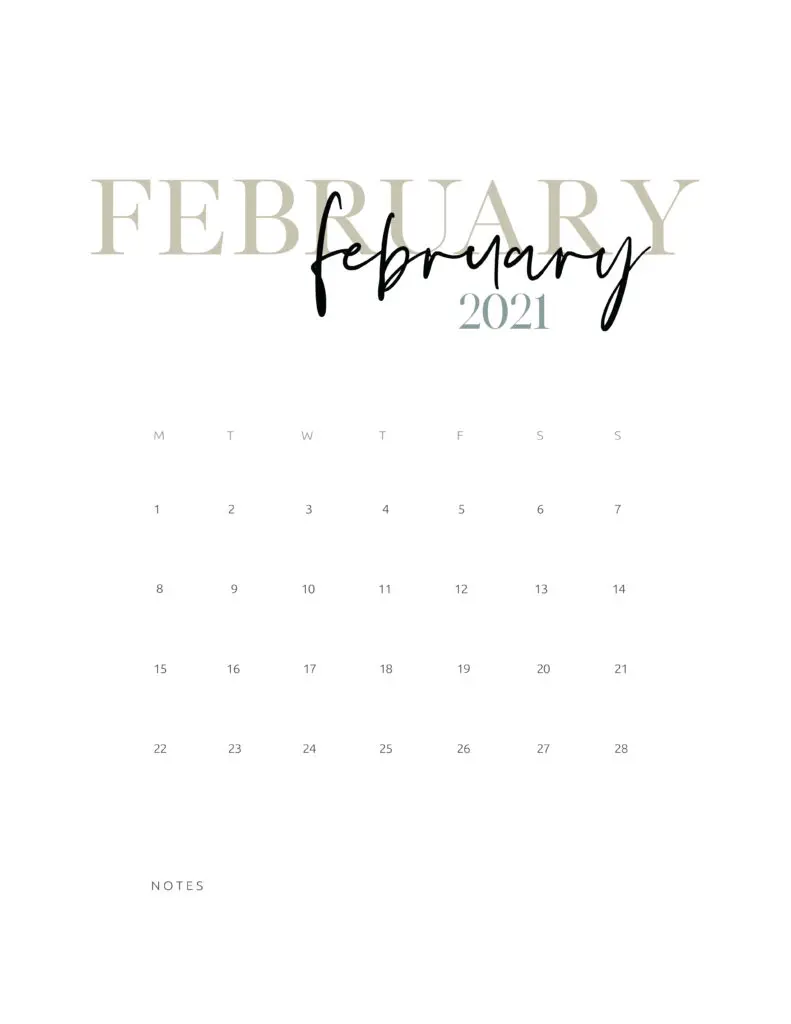 I love this elegant February monthly calendar printable. It is a simple design but looks incredible.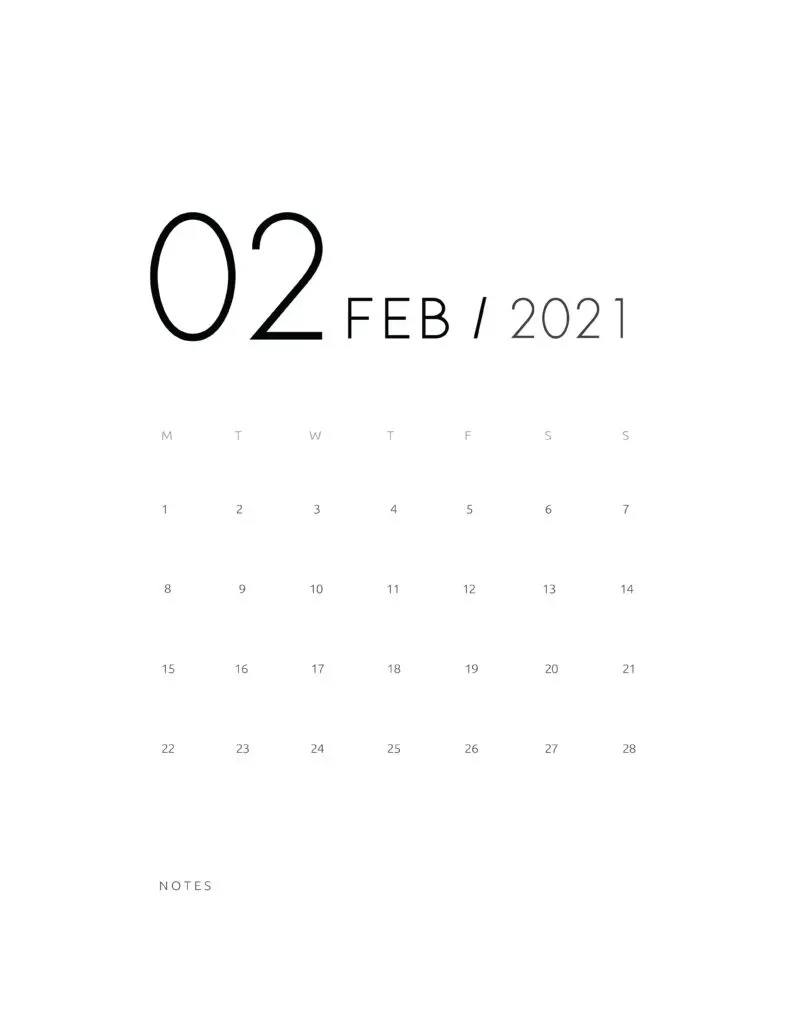 Looking for the perfect free printable 2021 calendar for your office? This one checks all the boxes.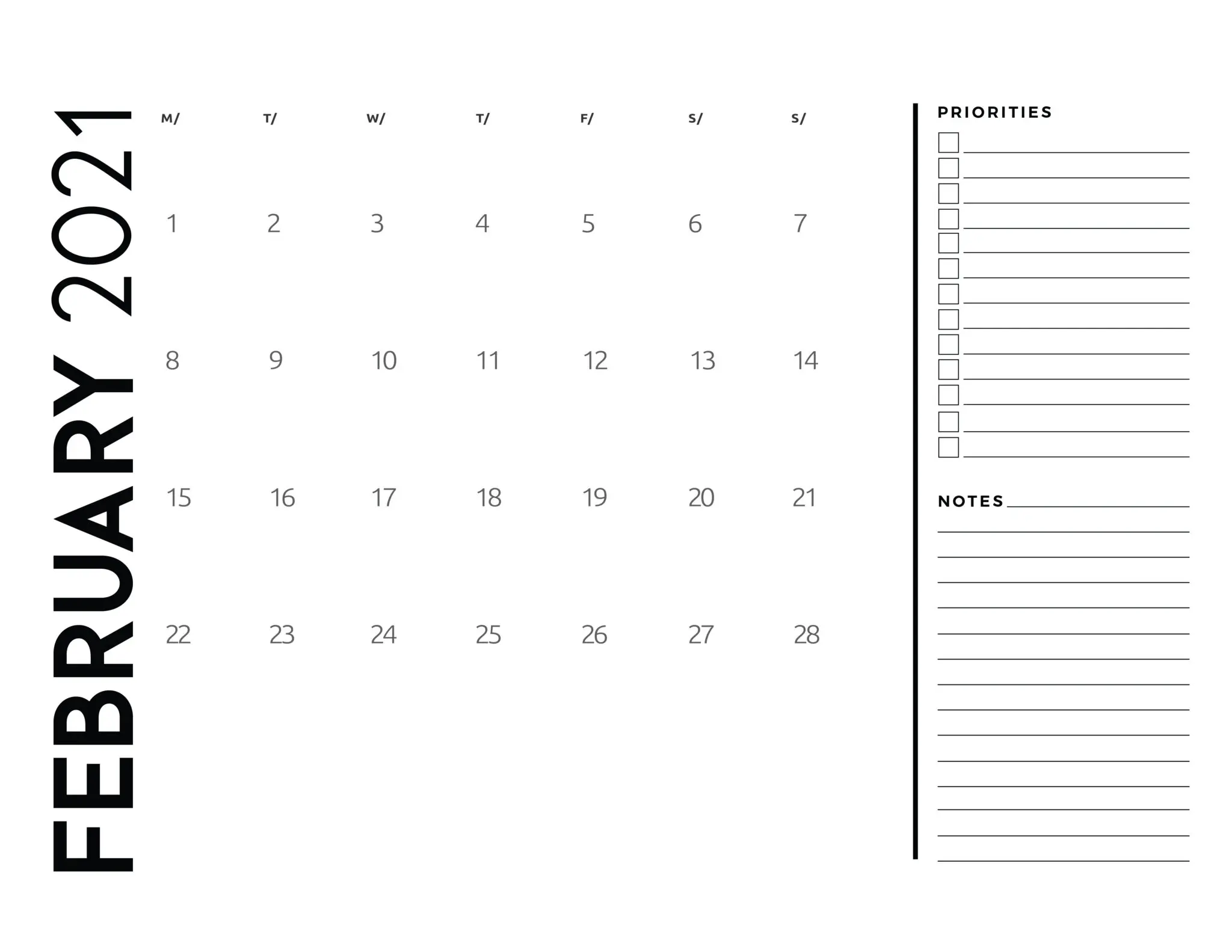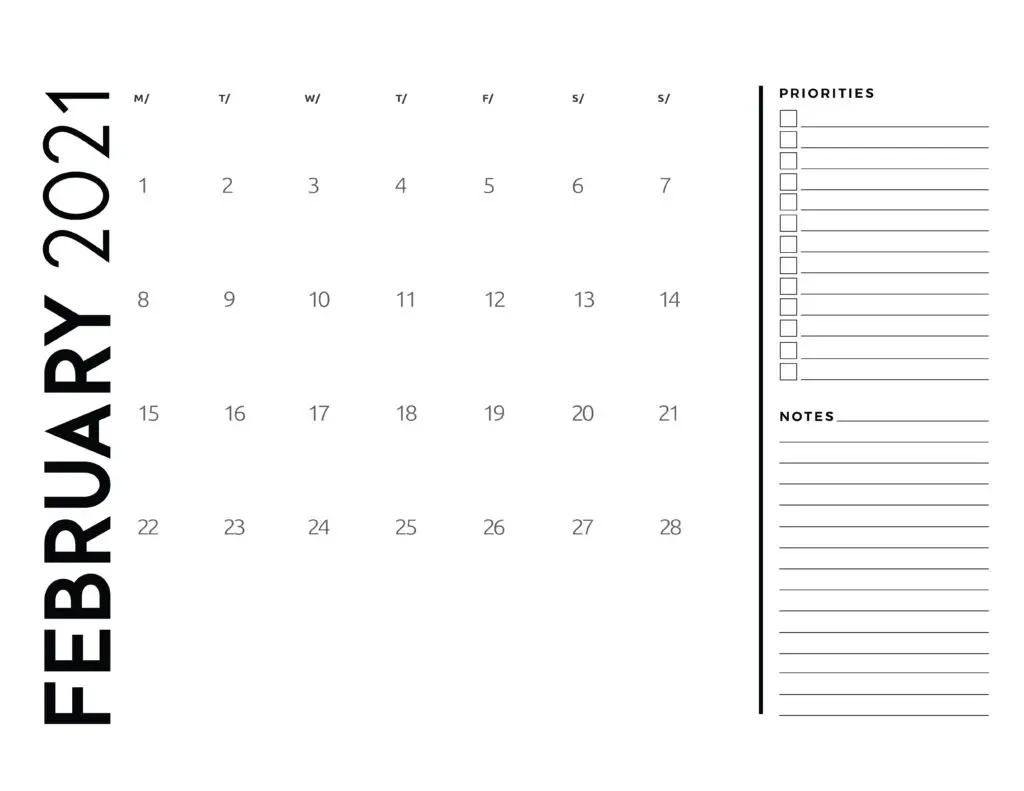 This lovely and easy to use monthly calendar is a great option for any home or work space.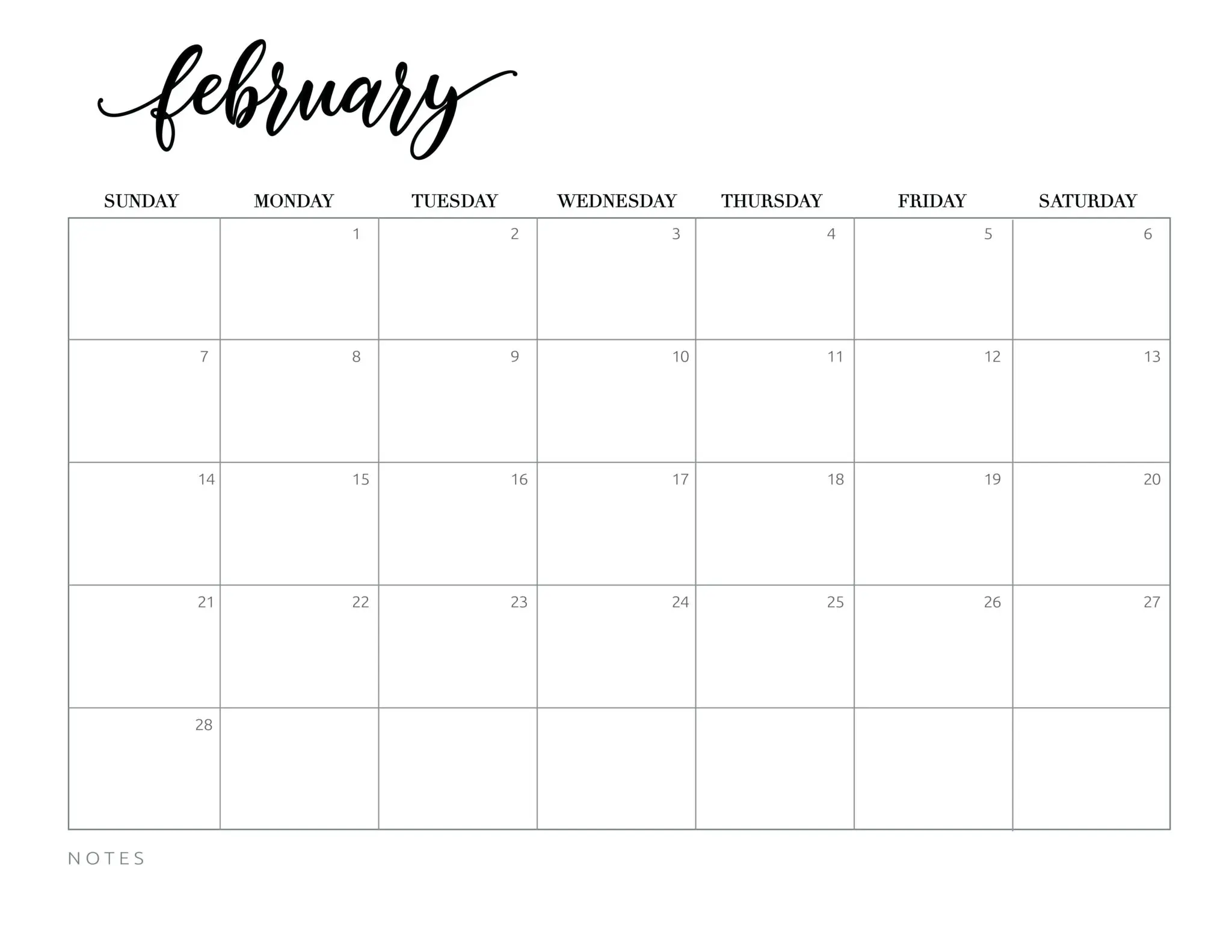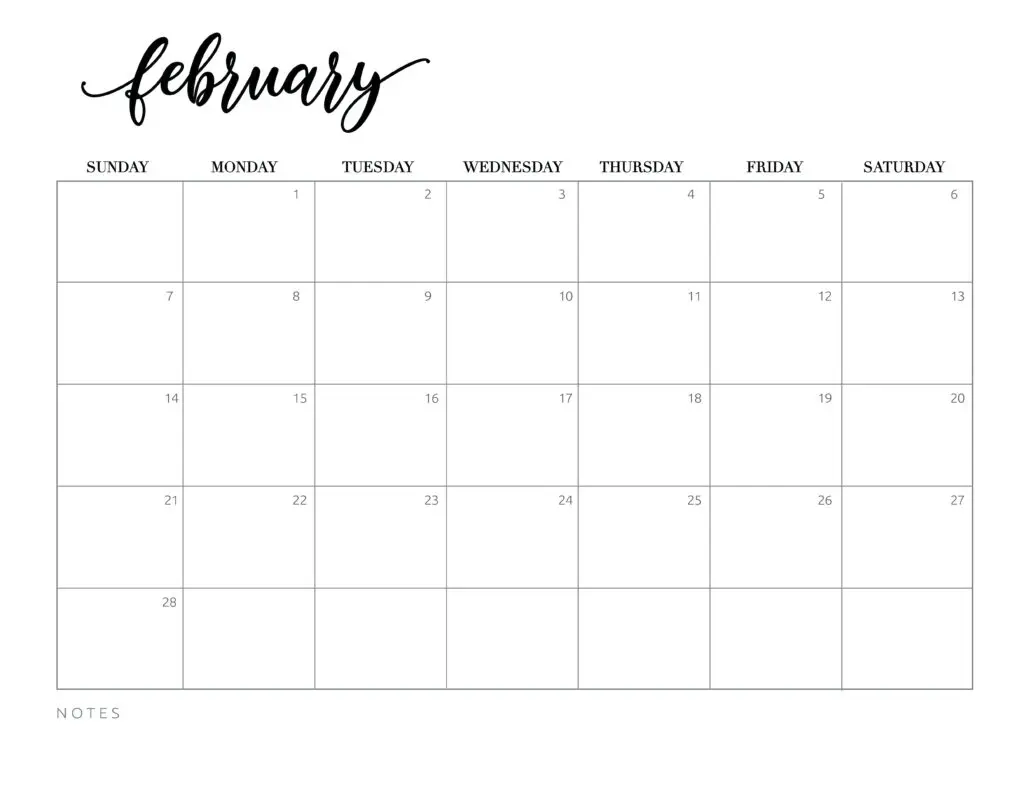 Many of our readers love to print this gorgeous contemporary 2021 calendar printable for their planners and some even decorate around the edges.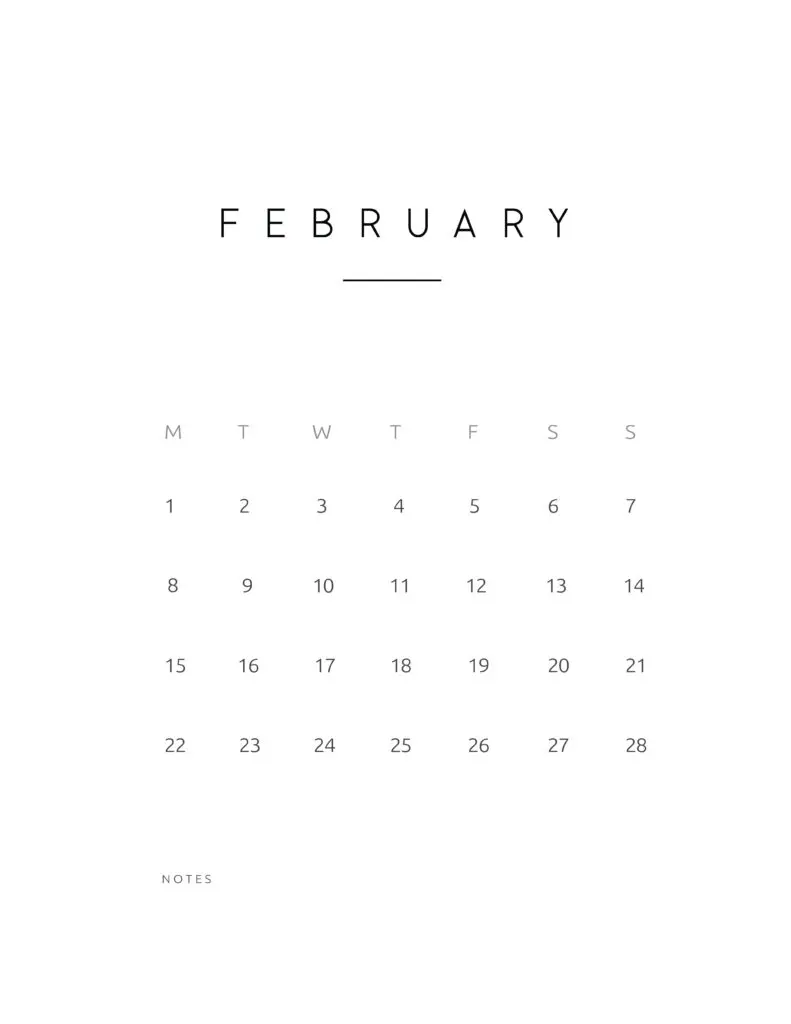 Striking yet minimalist, this beautiful alphabetical February 2021 calendar is popular for stylish spaces and planners.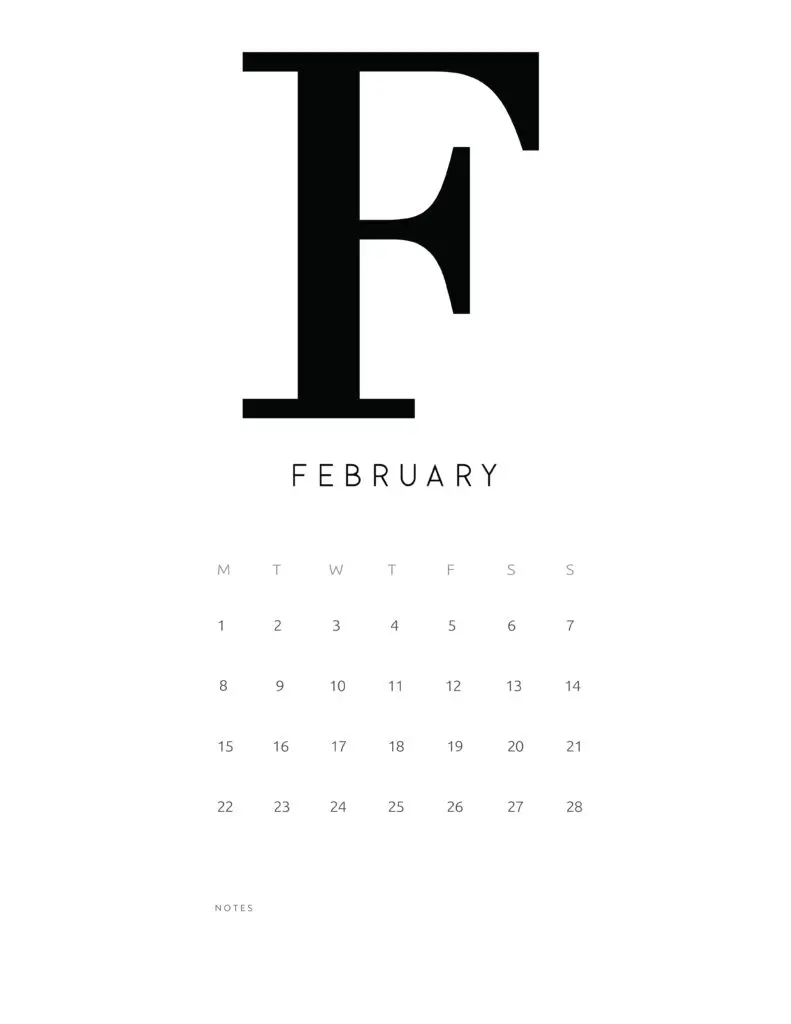 Simply amazing free Minimalist February 2021 Calendar Printables
Do any of these beautiful calendars catch your eye? Have you downloaded one to use? Let us know in the comments below so we get more of an insight into what you like!
Use this post to learn how to resize your calendars to fit your planner or bullet journal!
If you like our designs, remember to sign up to our newsletter, where we keep our readers notified from time to time of our latest and best free printables.
Also, remember to follow us on Pinterest or Instagram and show your support. Better yet, if you use any of our printables then take a picture and tag us in it, we love to see what people do with our designs!