Download and Printing Instructions: See how to print a cute calendar.
Cute Calendars 2024
Now, let's dive into our collection of cute calendars. We've assembled a delightful assortment of calendars, each with its unique charm. From cute animals to artistic watercolors, and vibrant colors to quirky patterns, there's something for everyone. Join us as we explore these adorable calendars that are sure to brighten your days and add a touch of personality to your planning.
All of these cute calendars include monthly pages for the full year of 2024 from January to December.
Each of these cute calendars is available in PDF format with all of the months of the year included.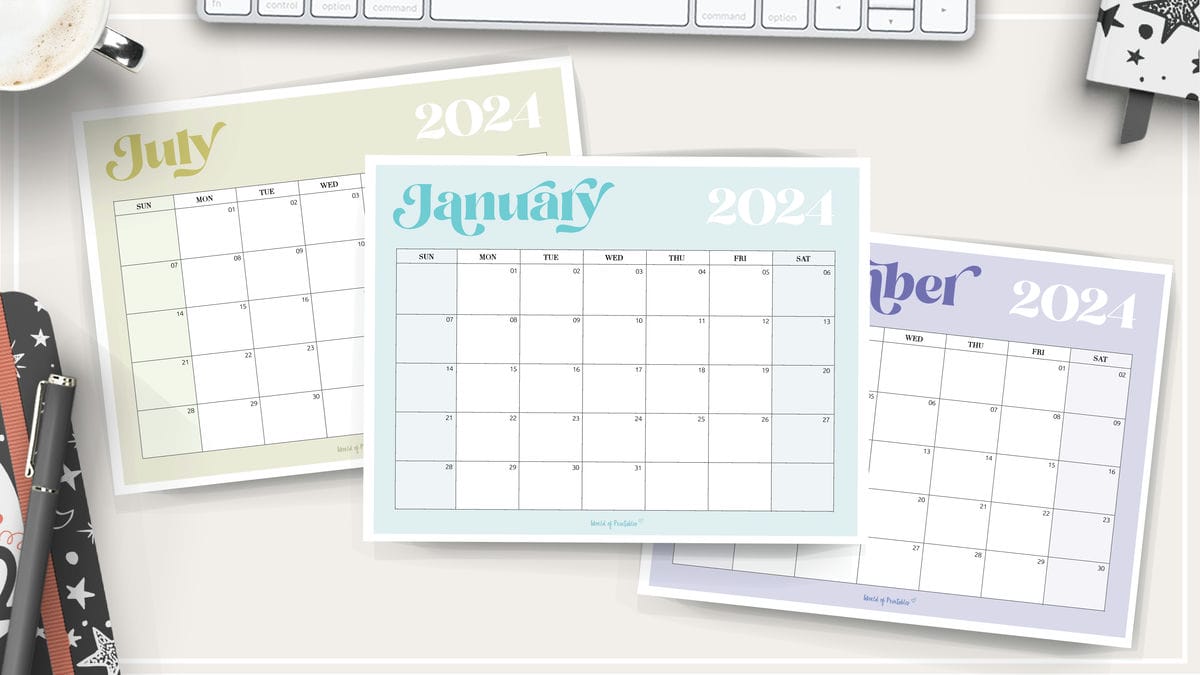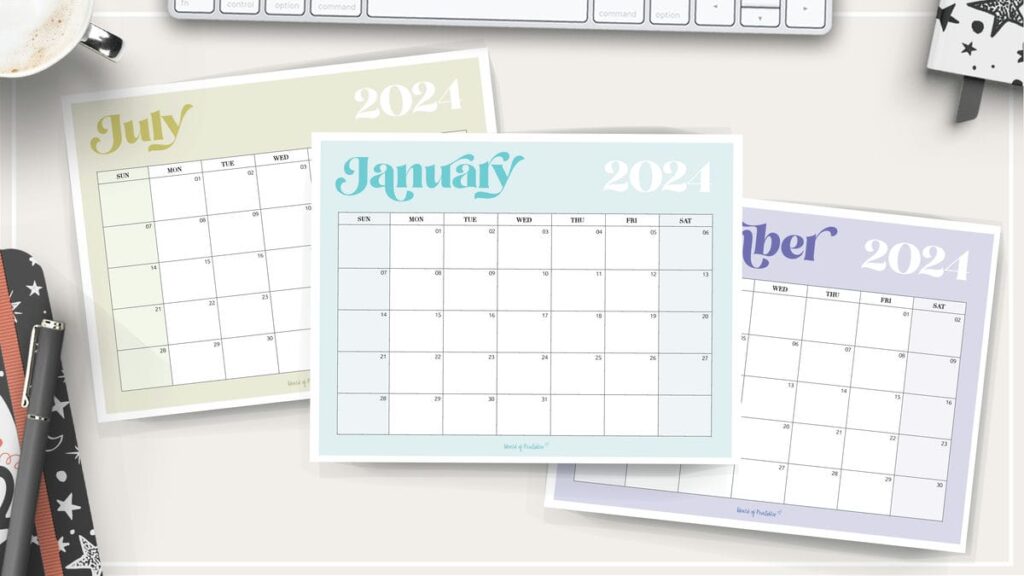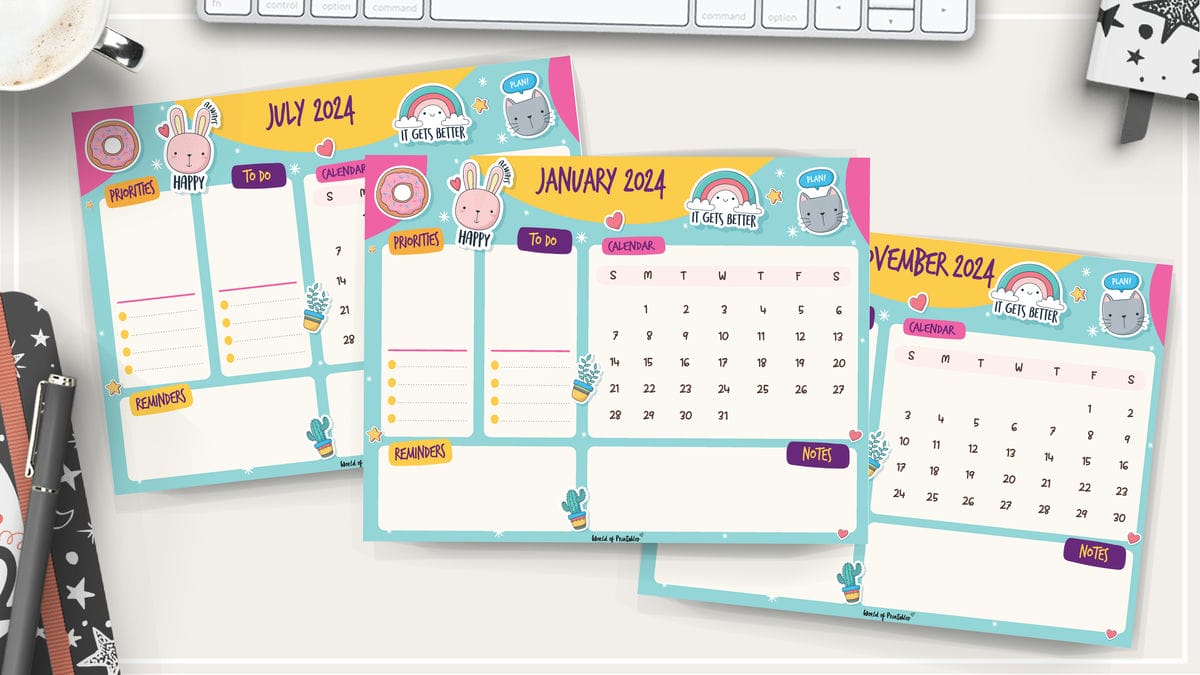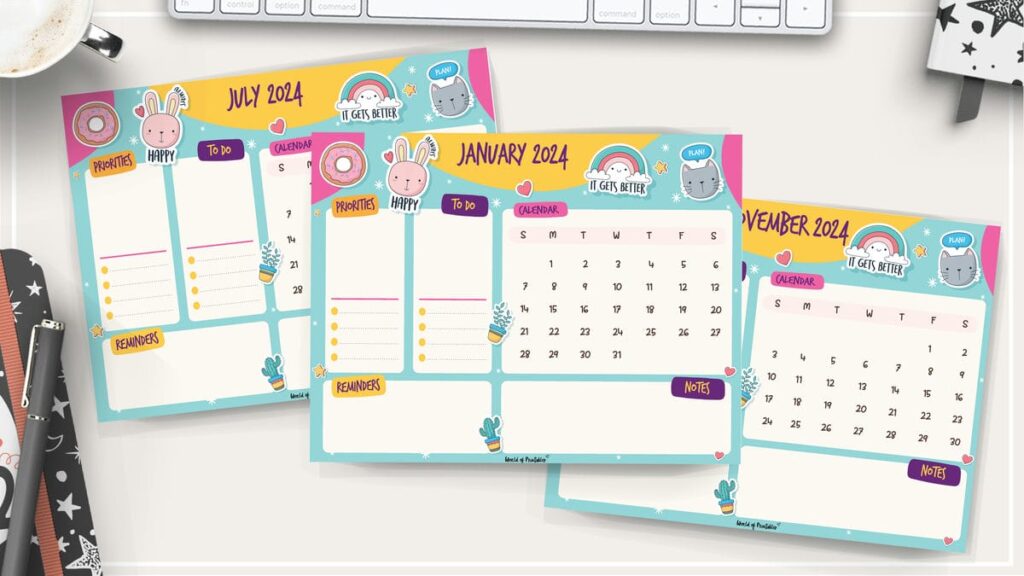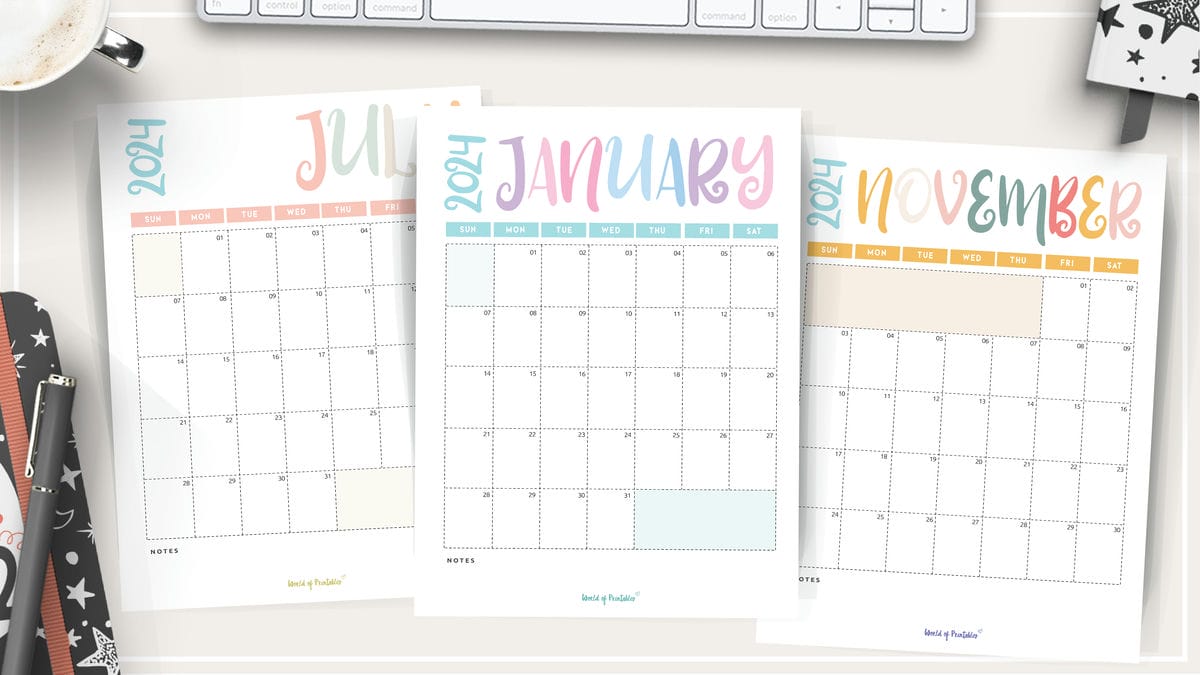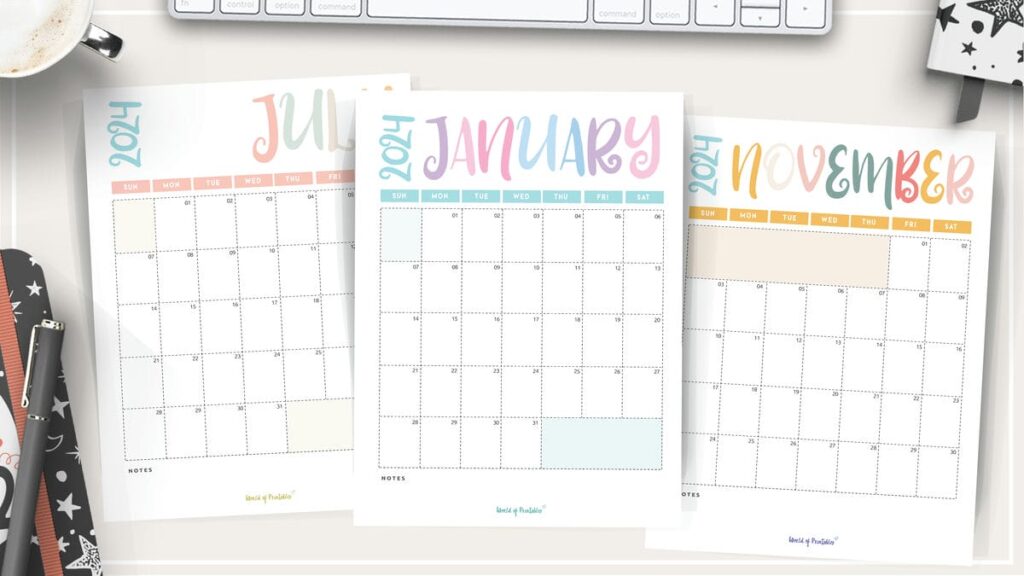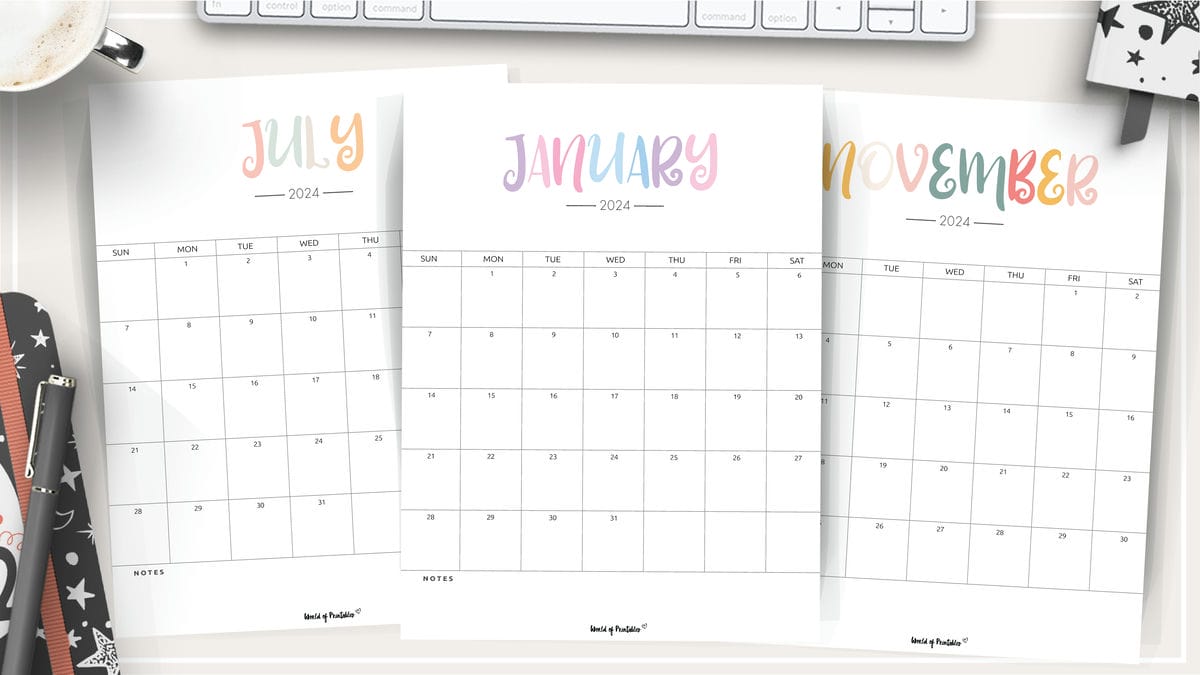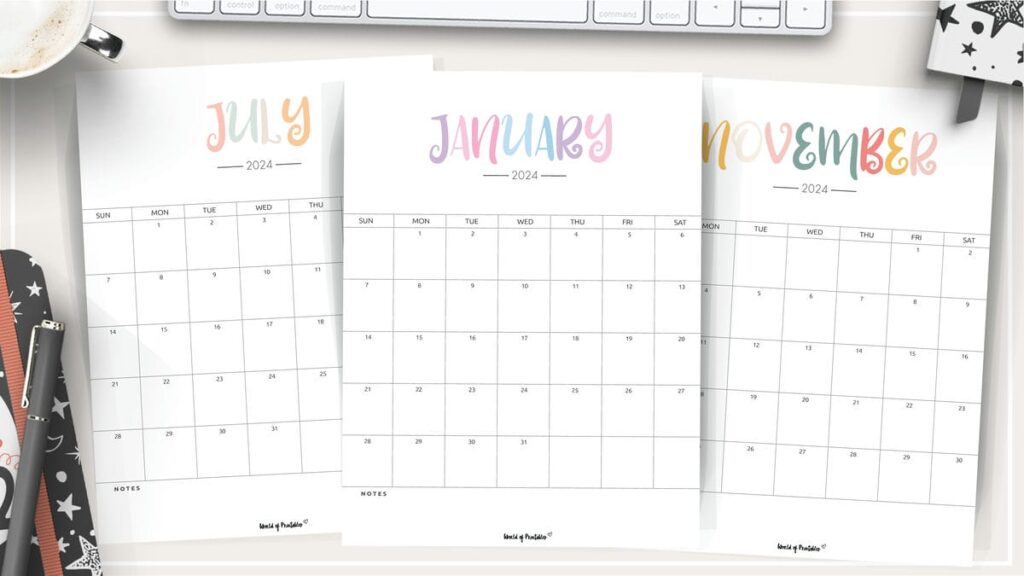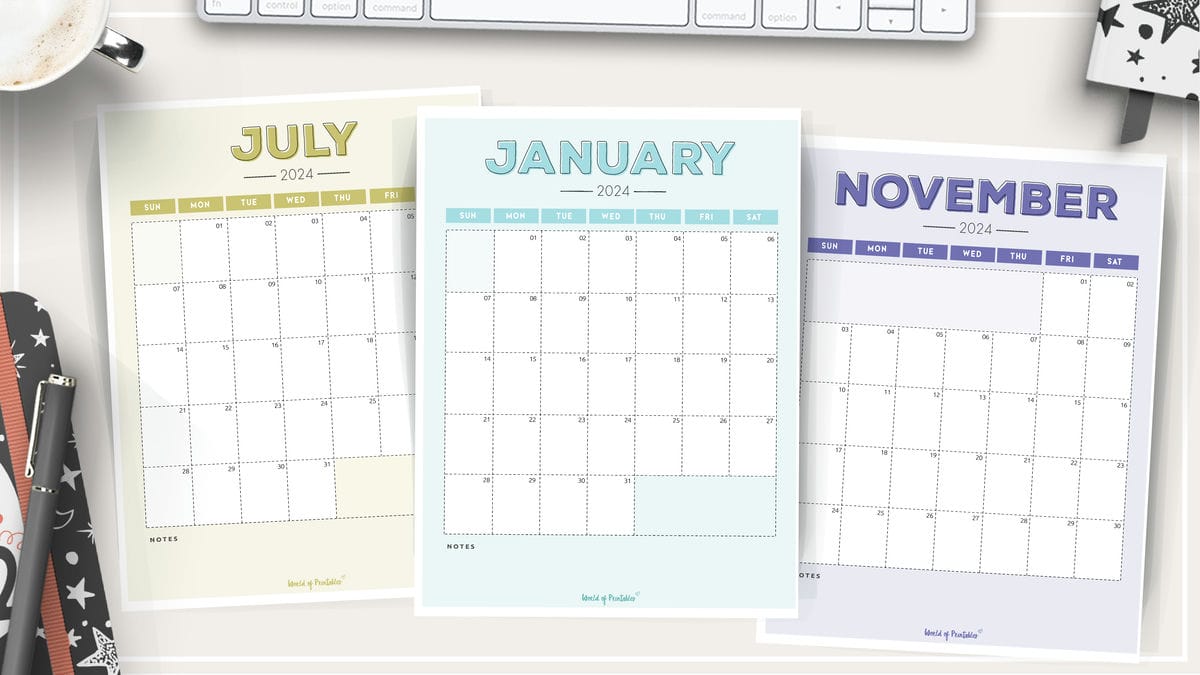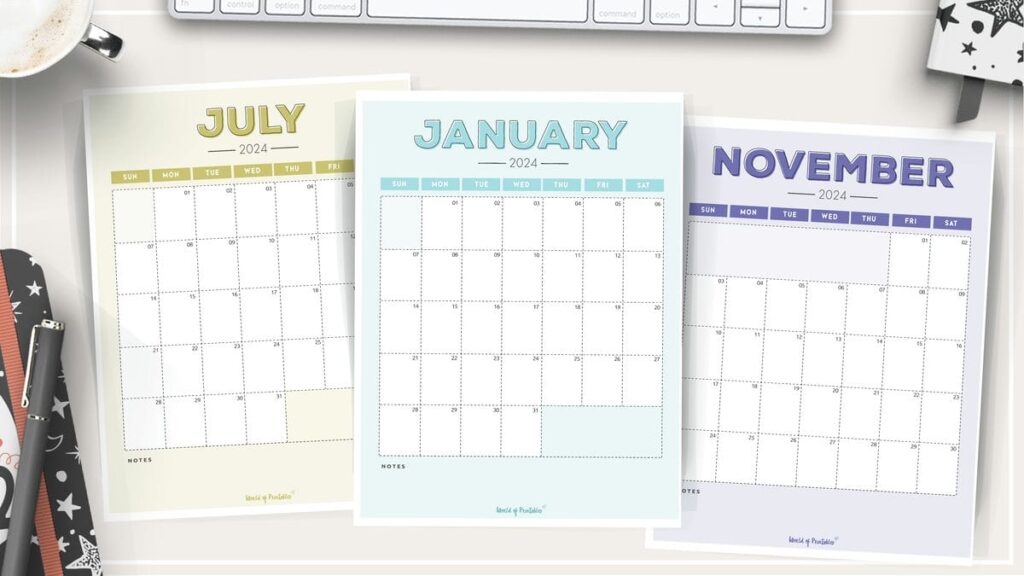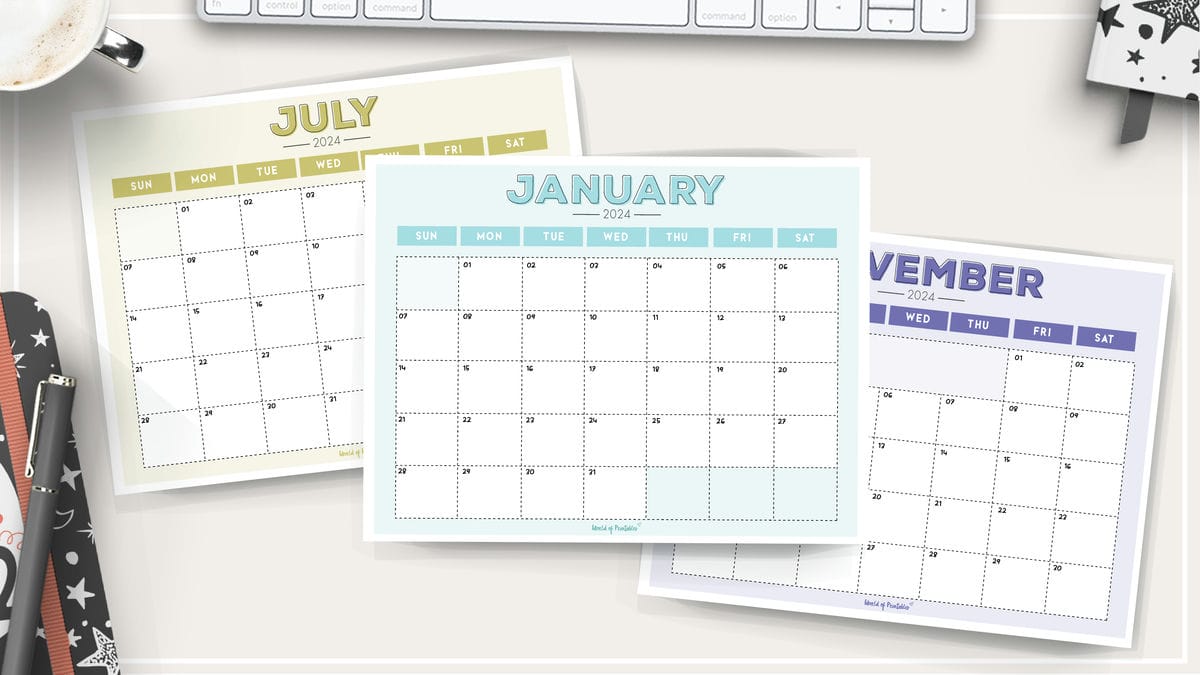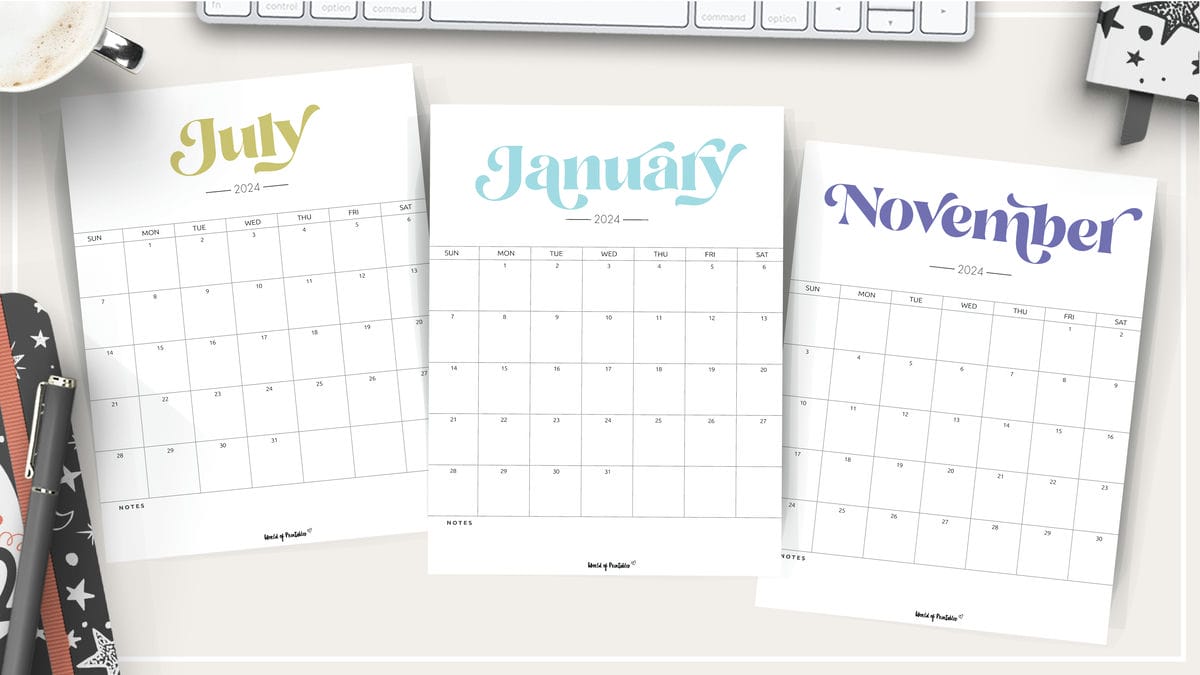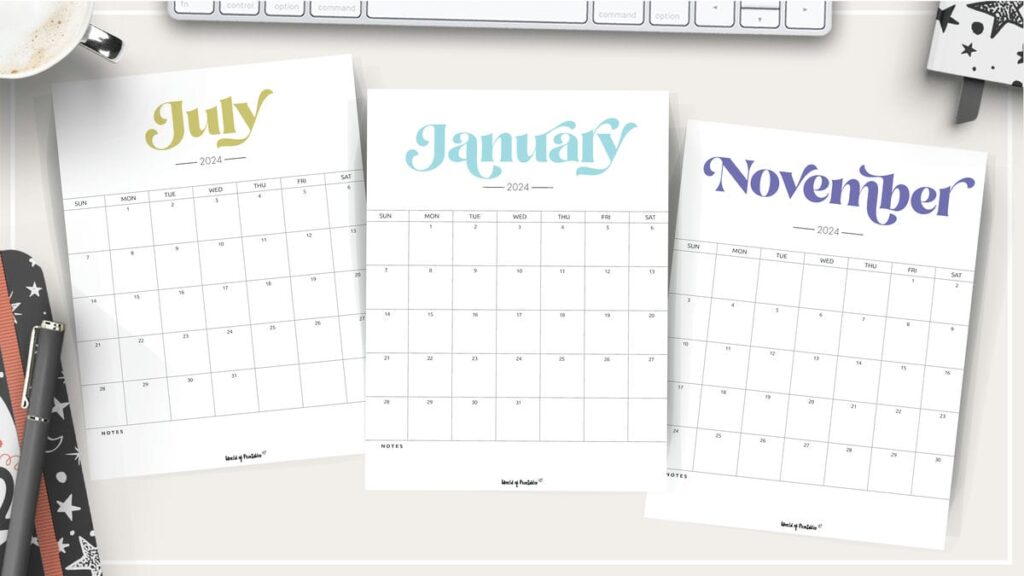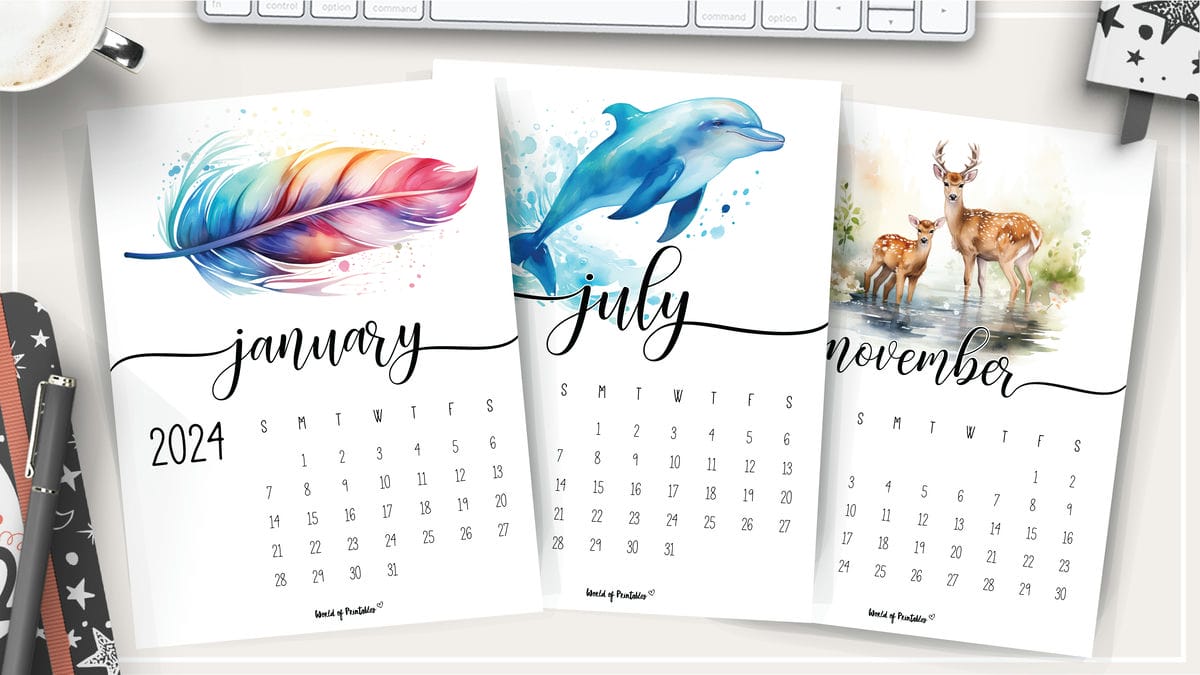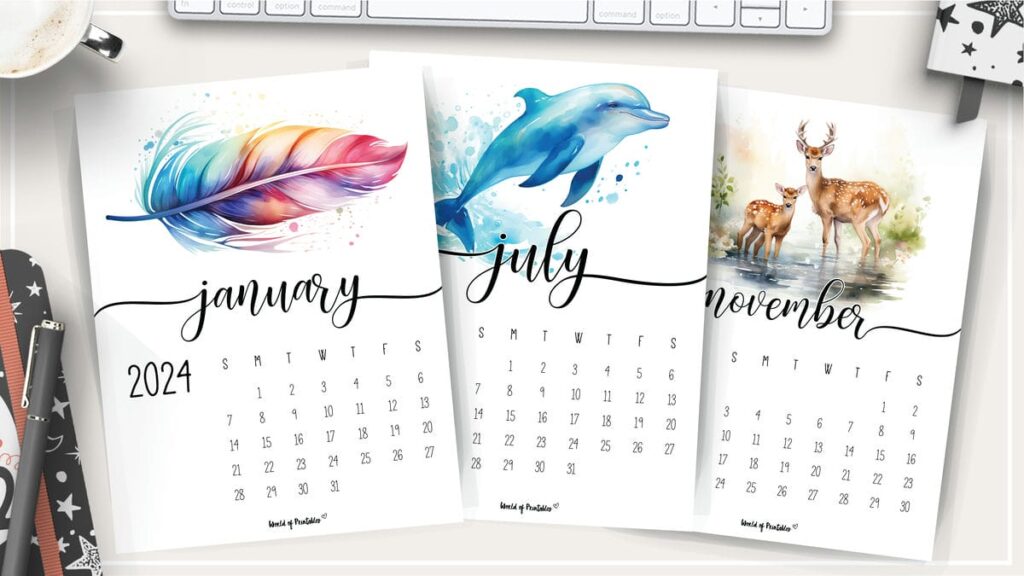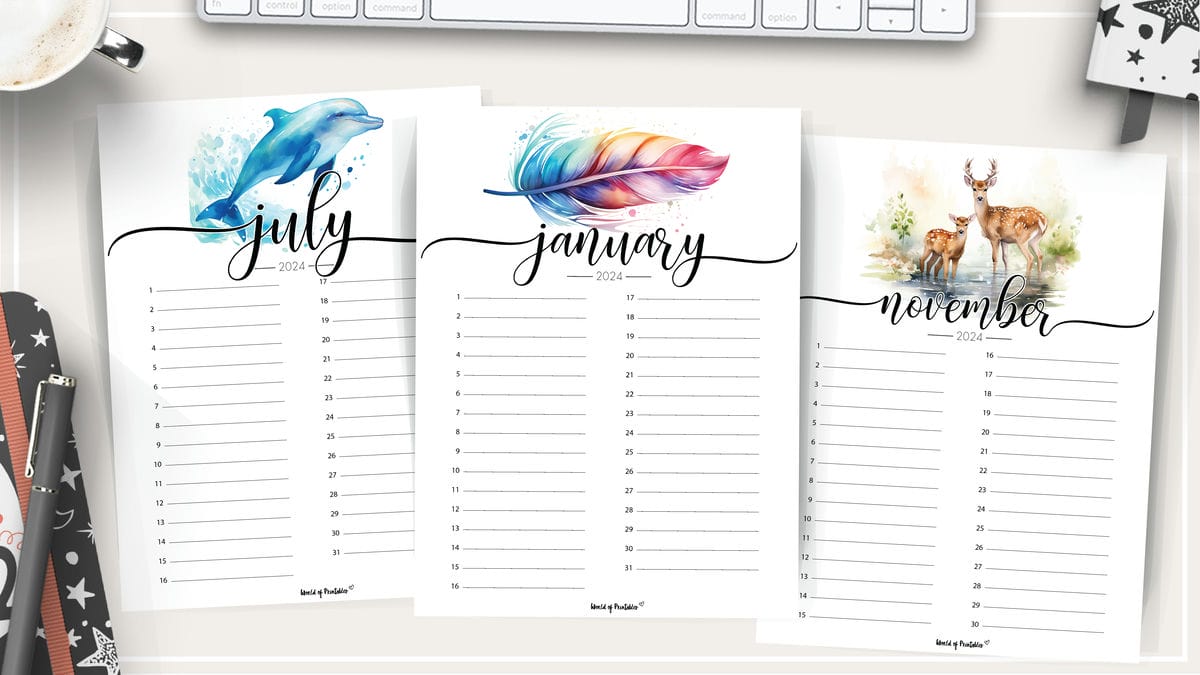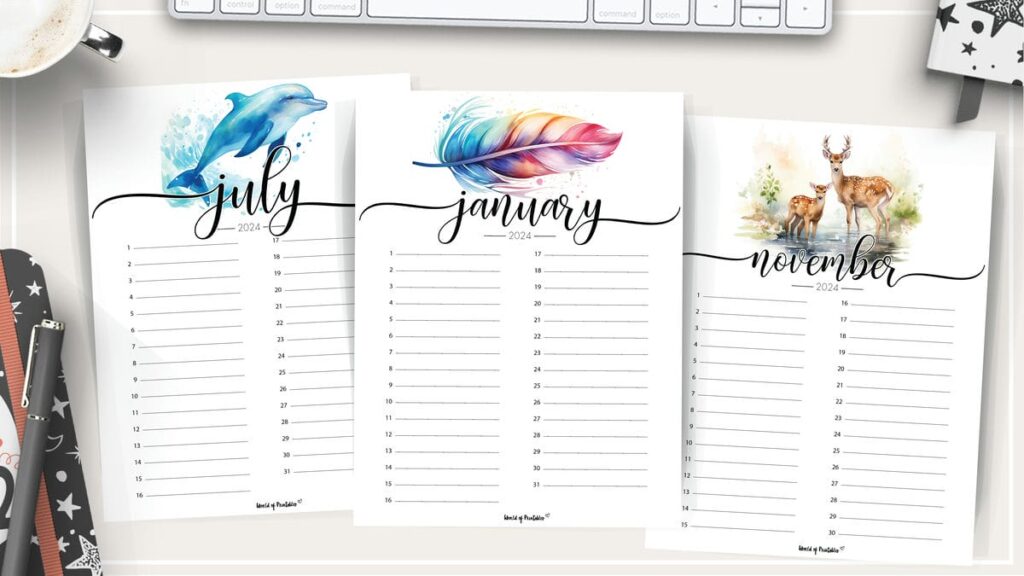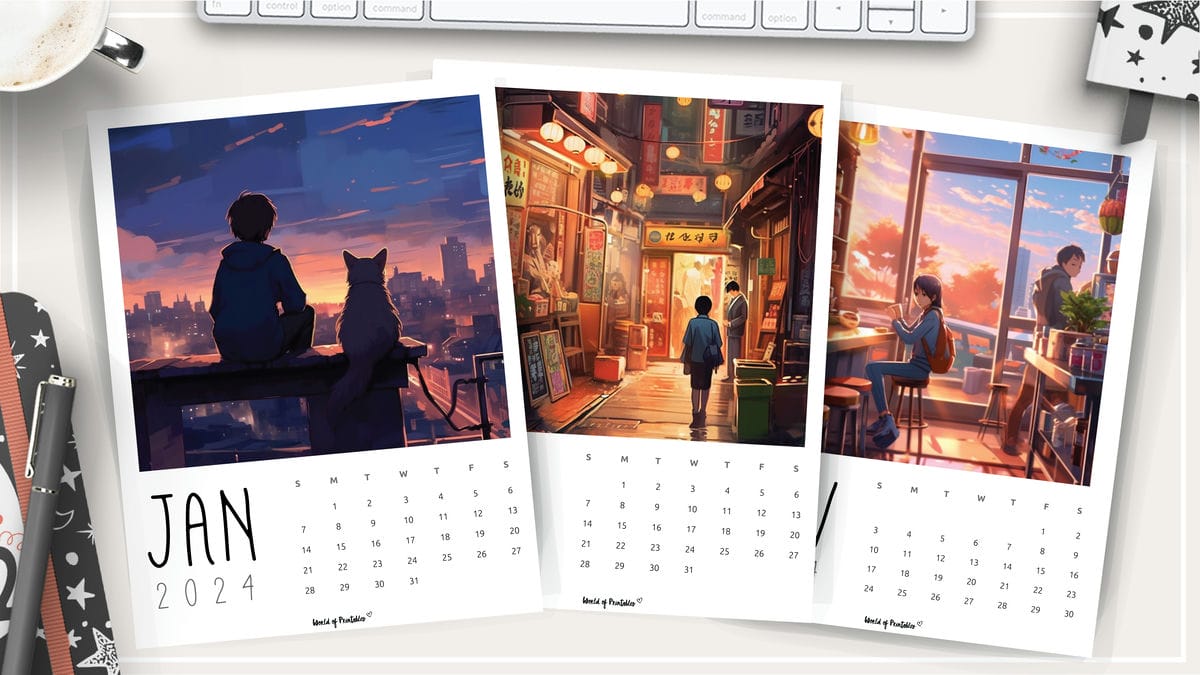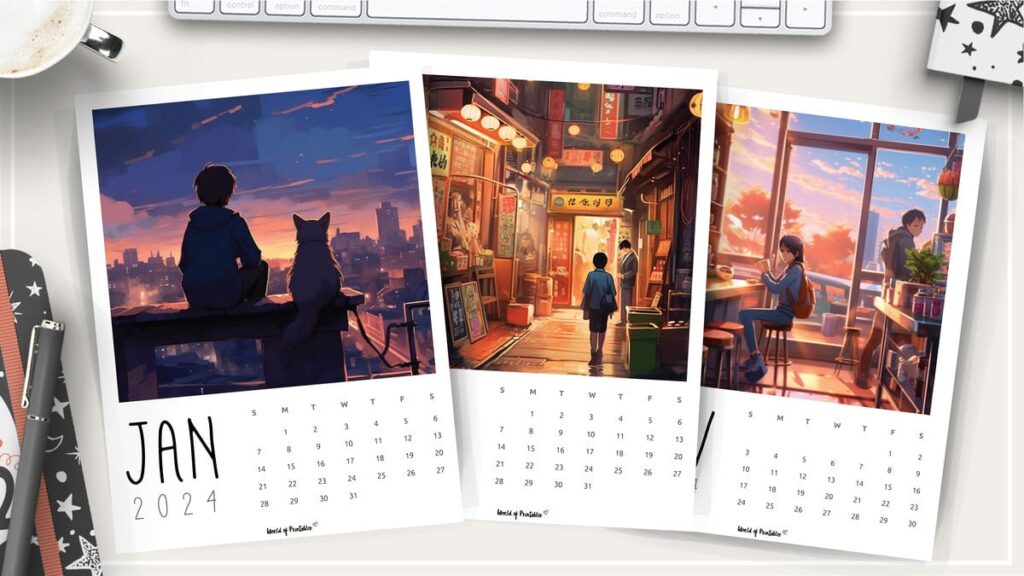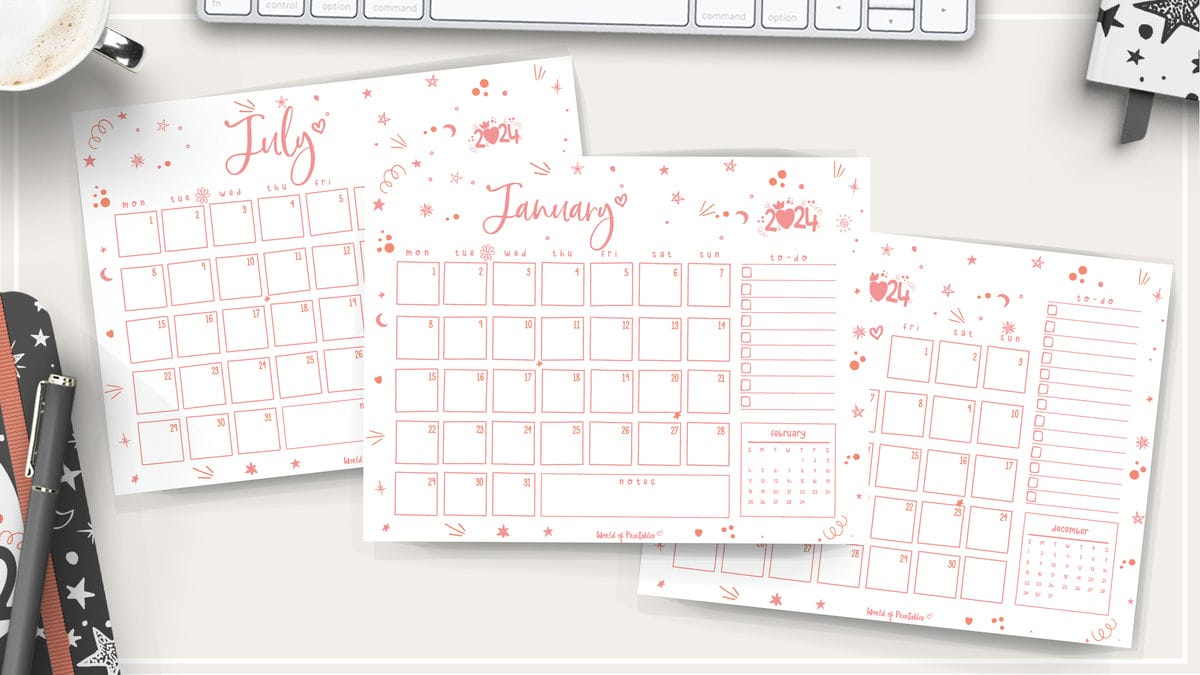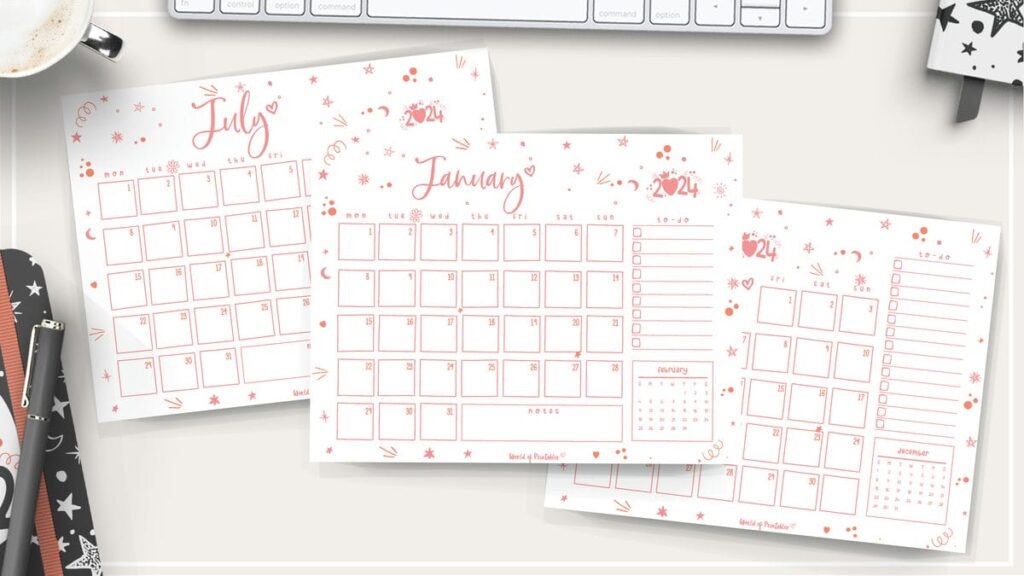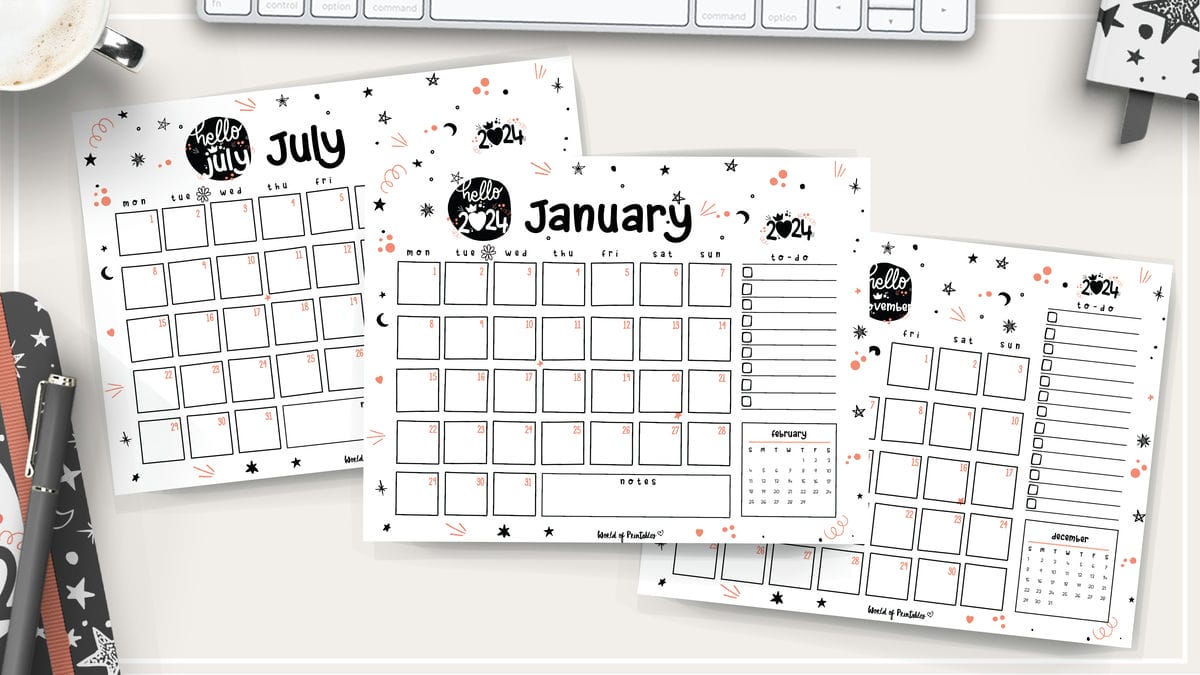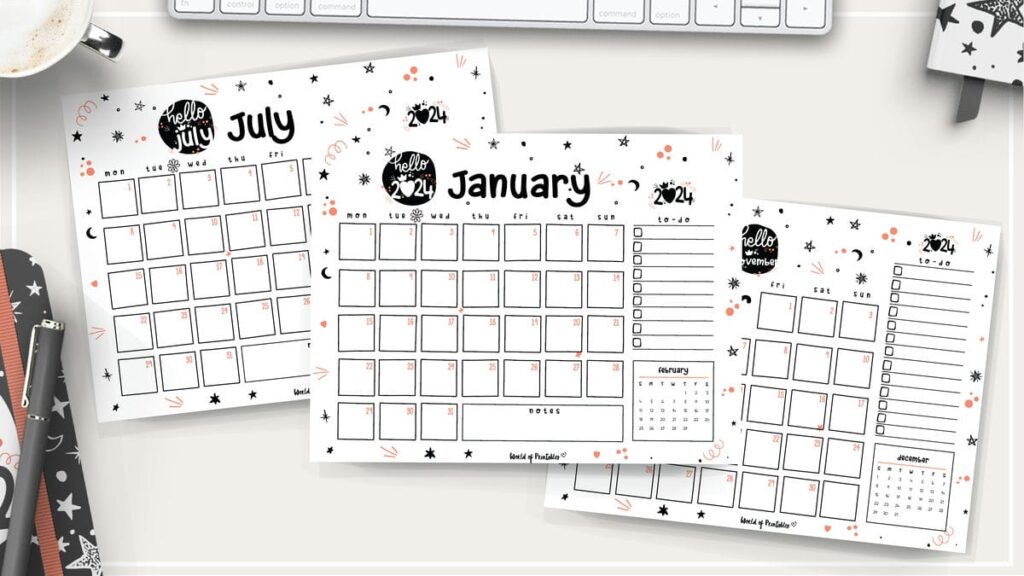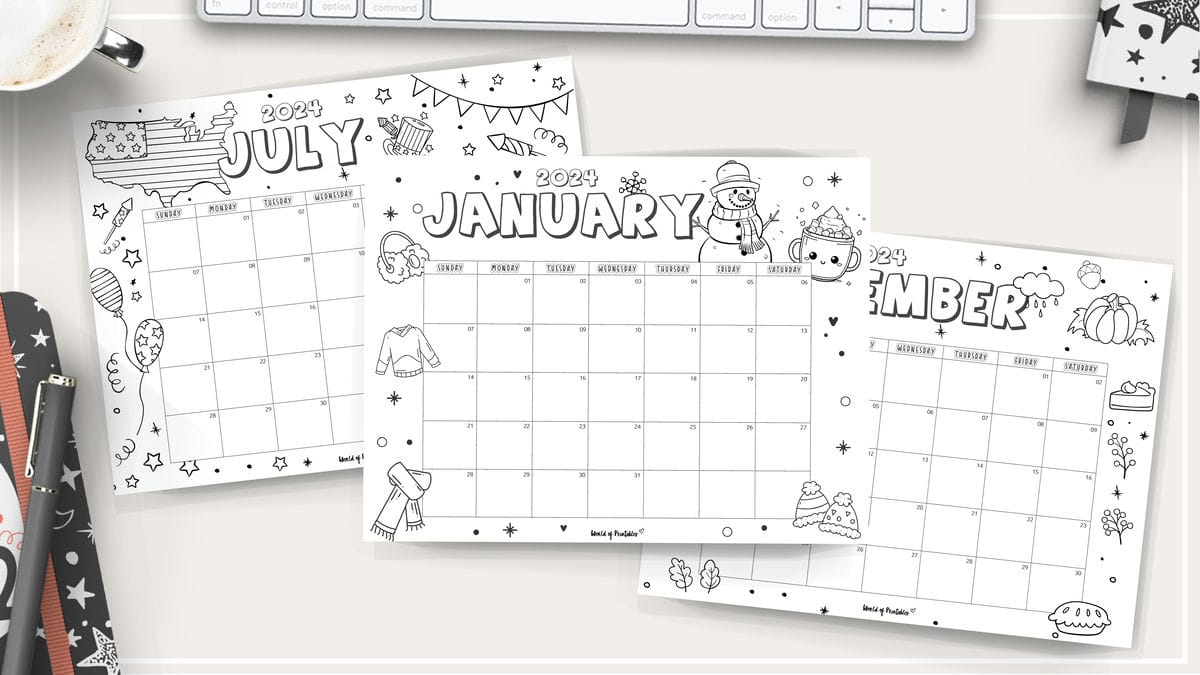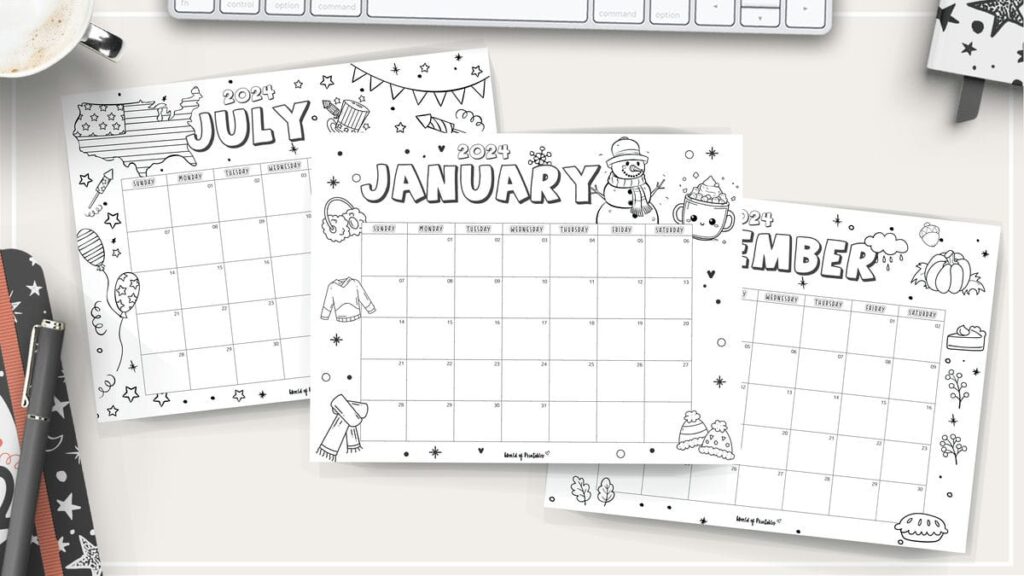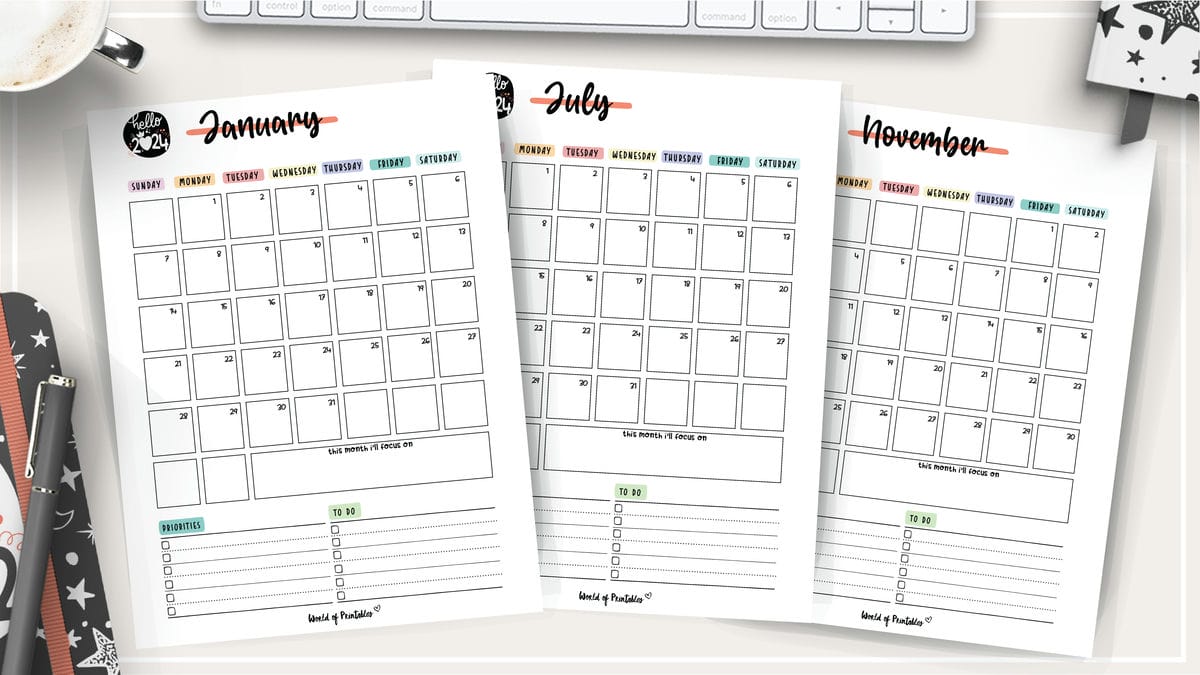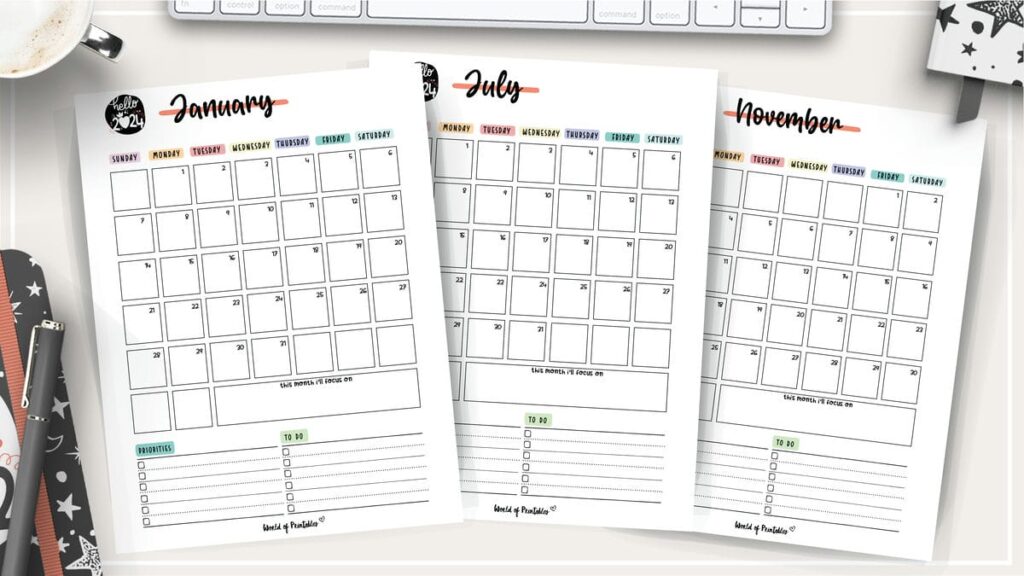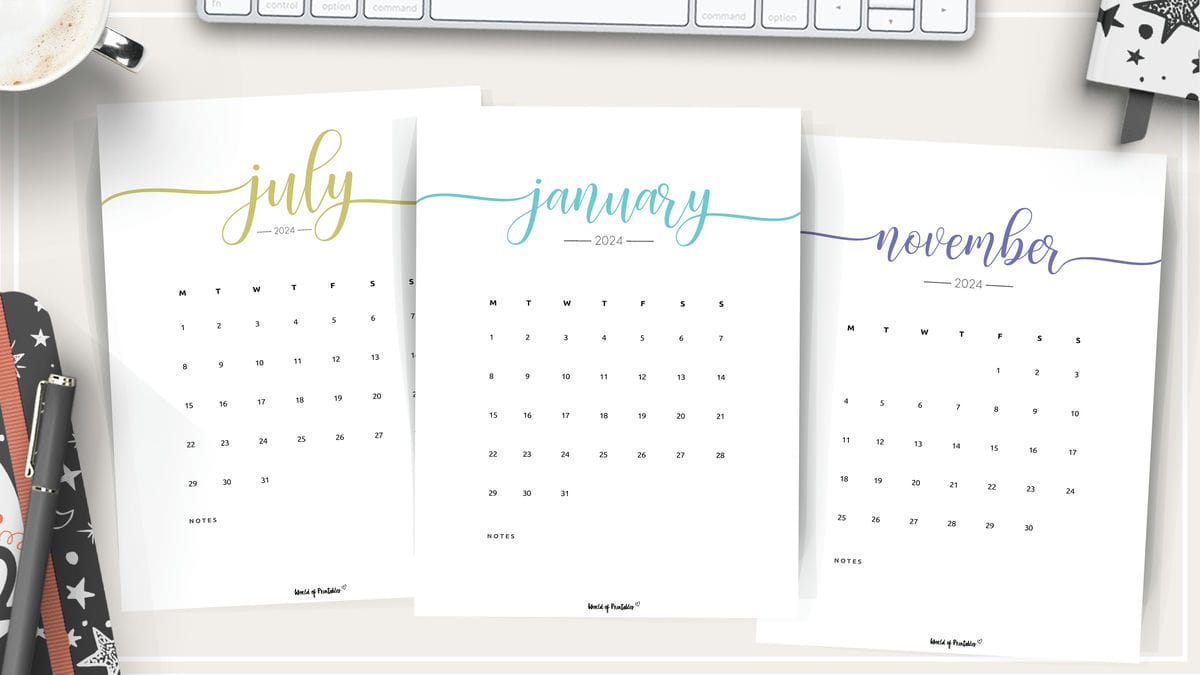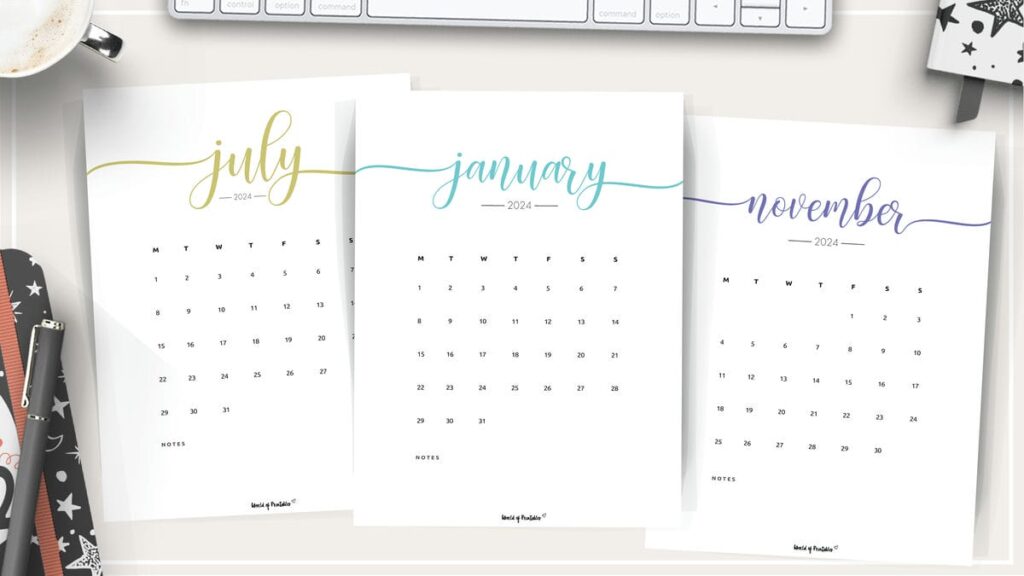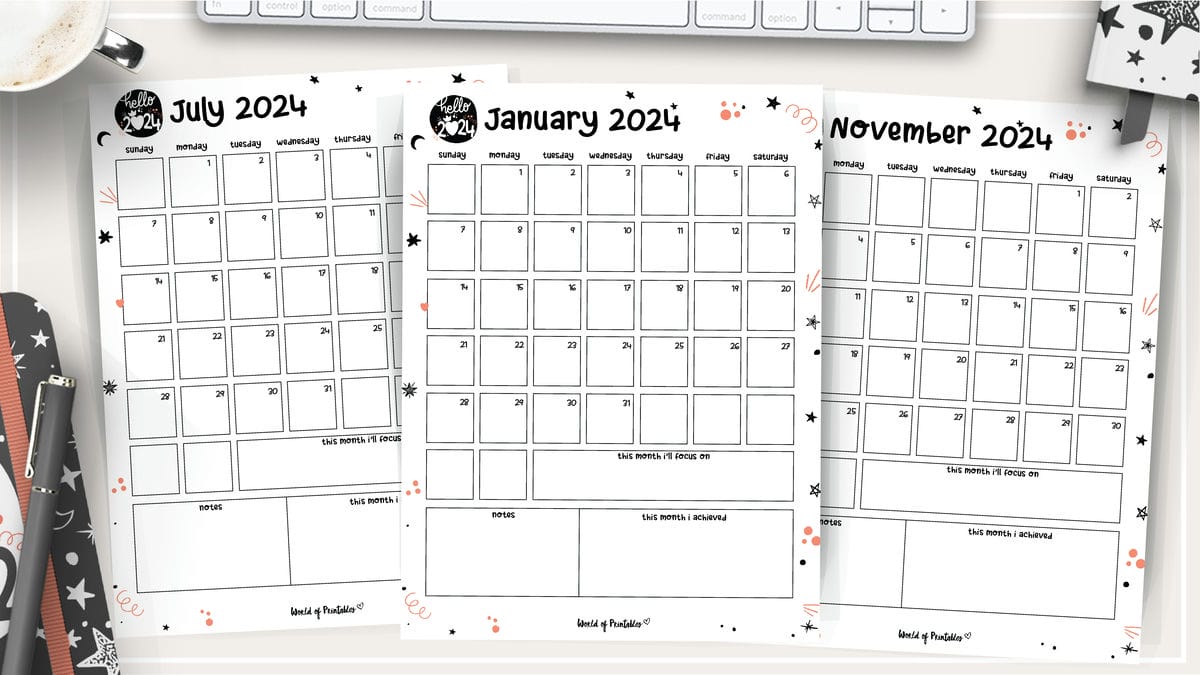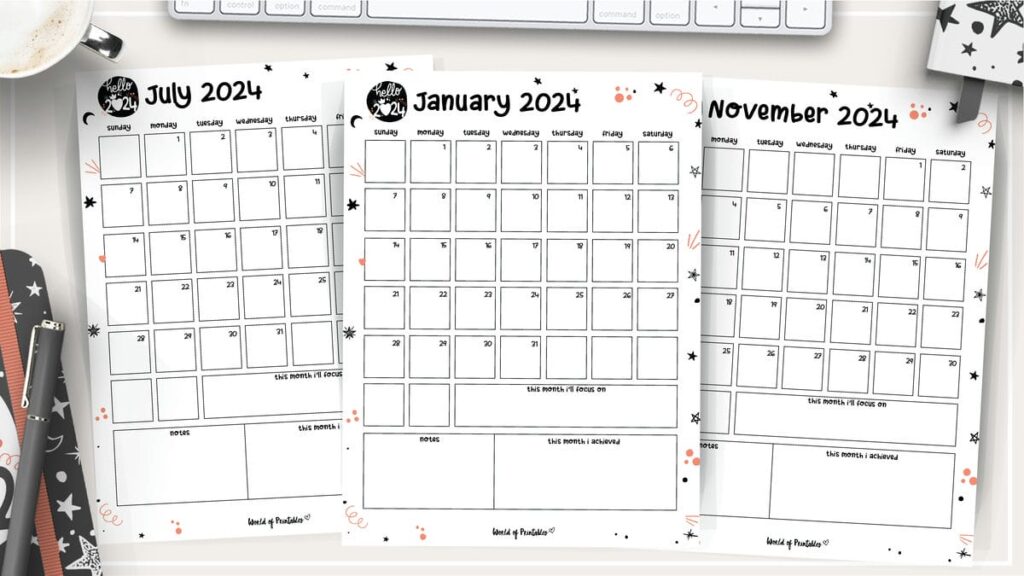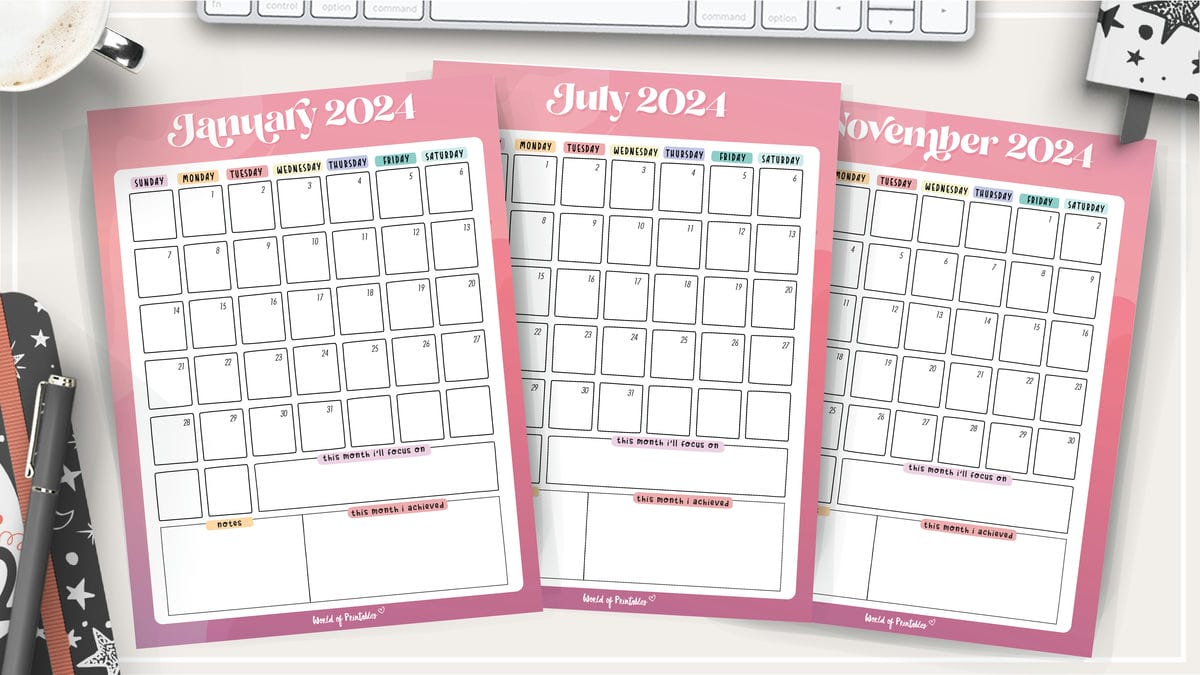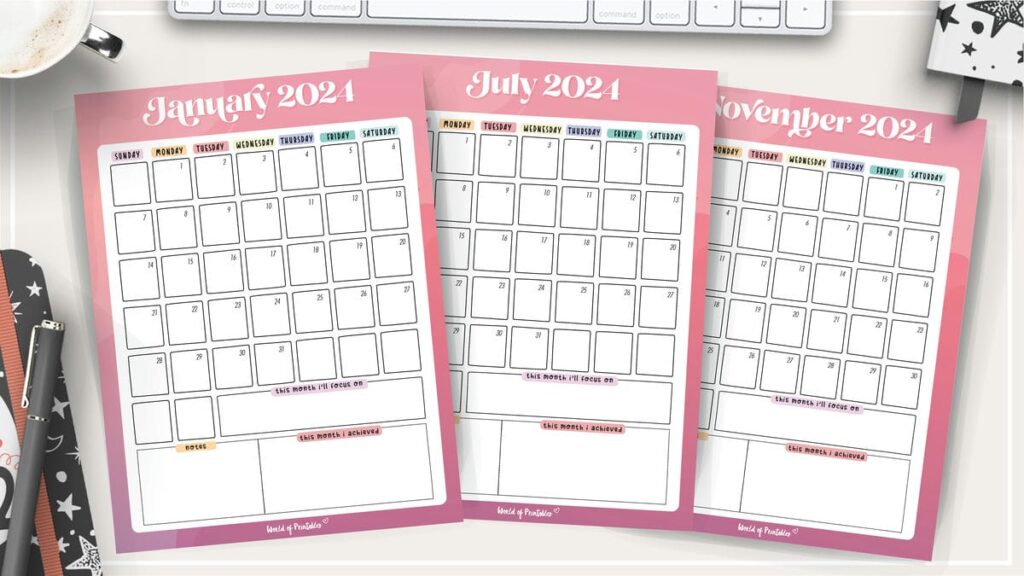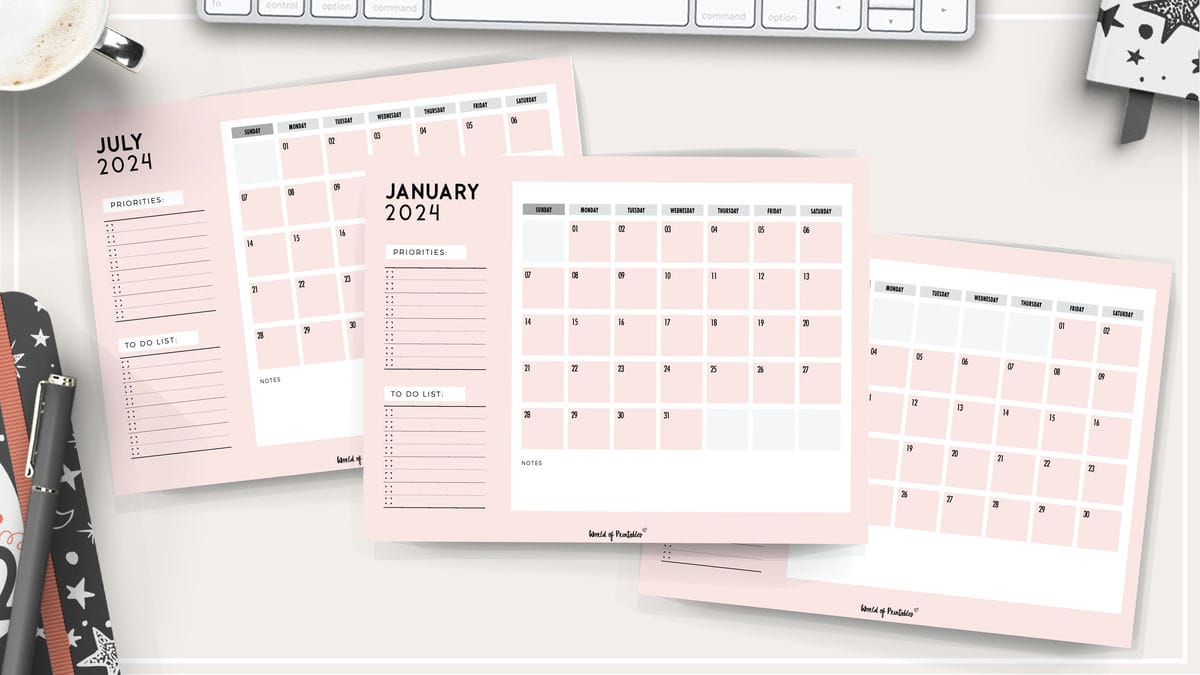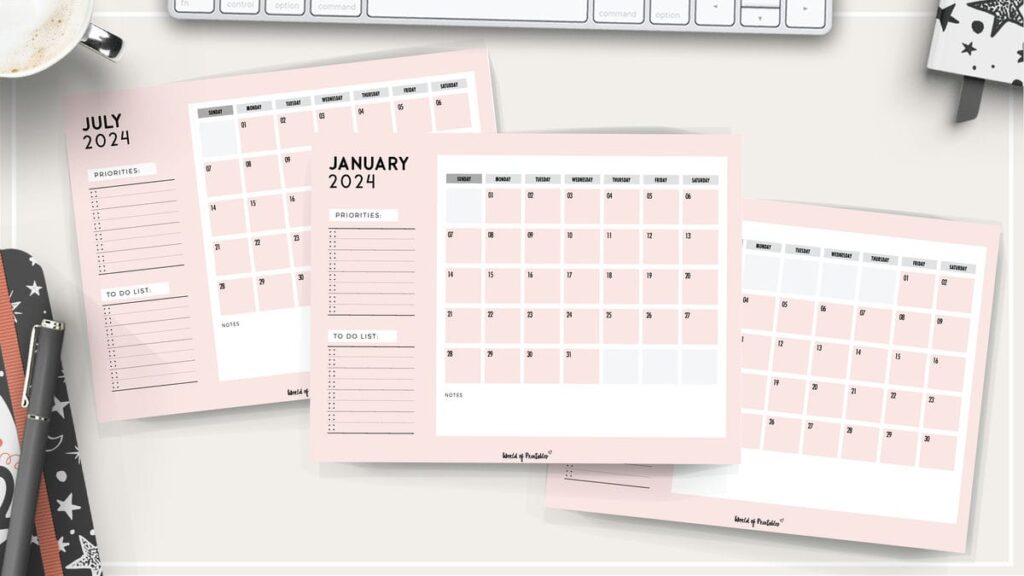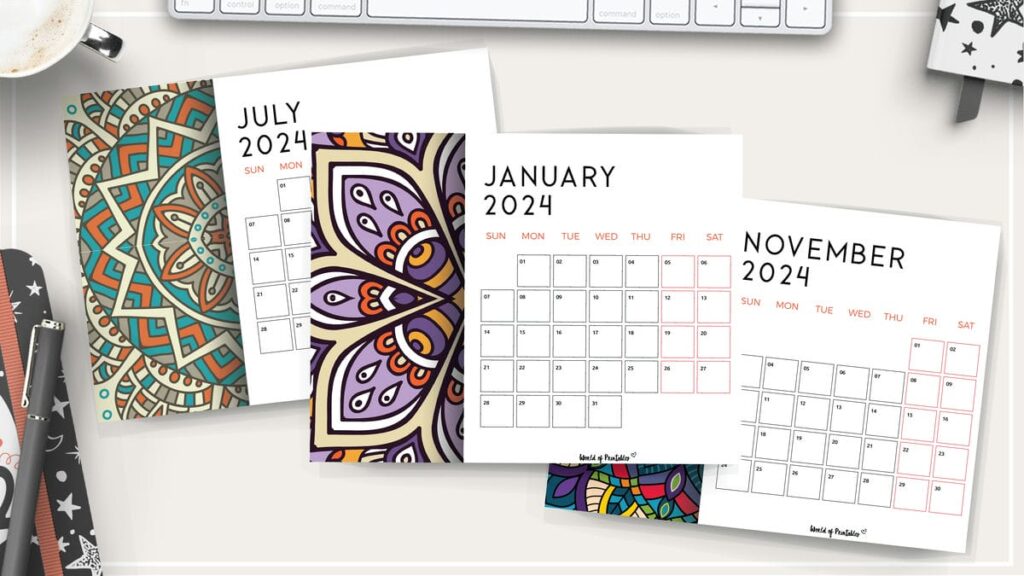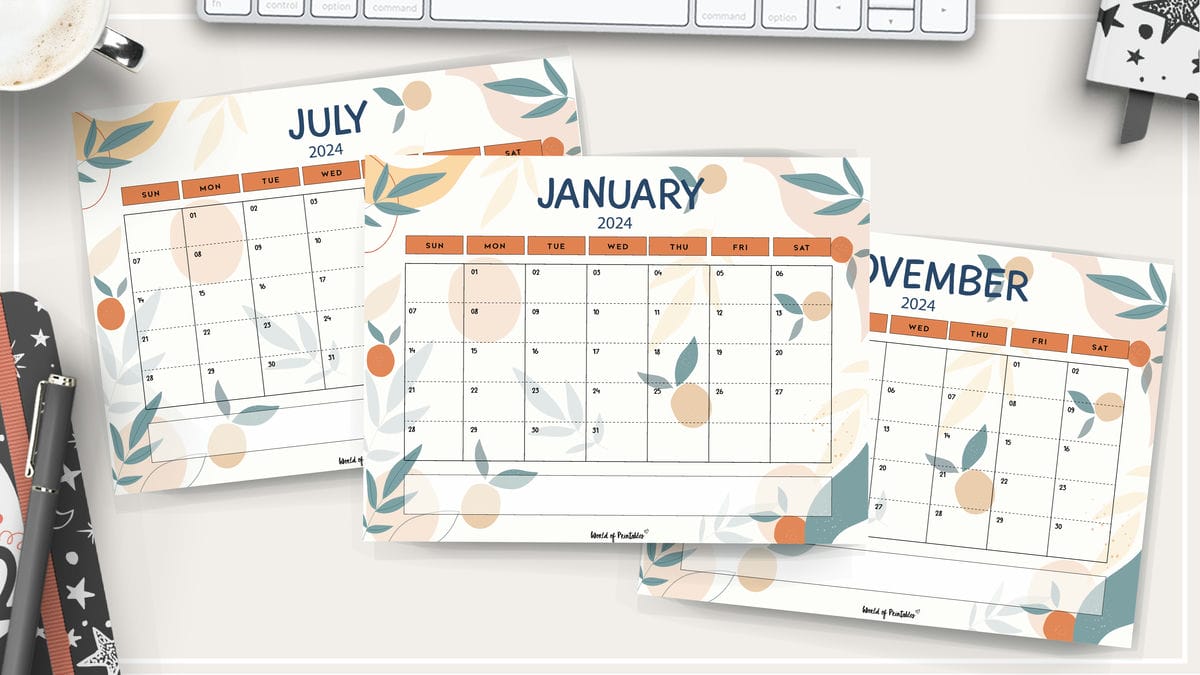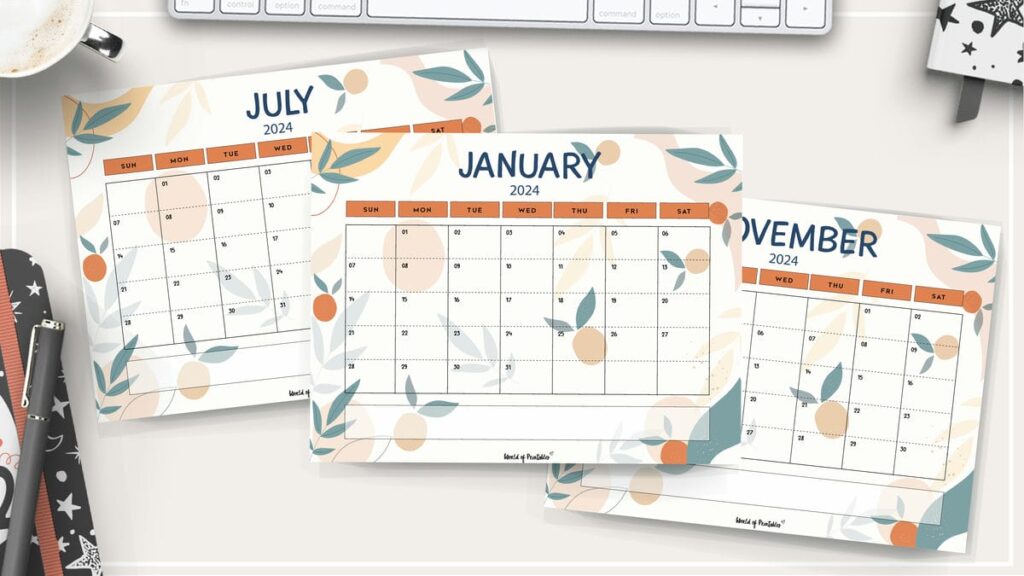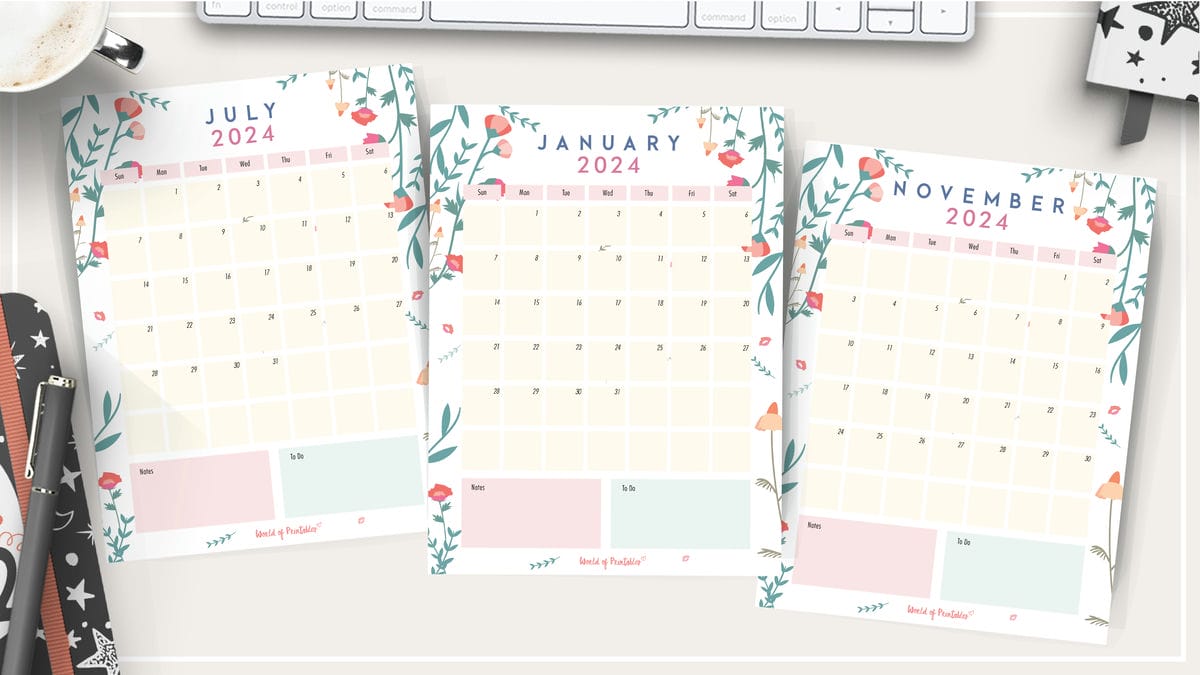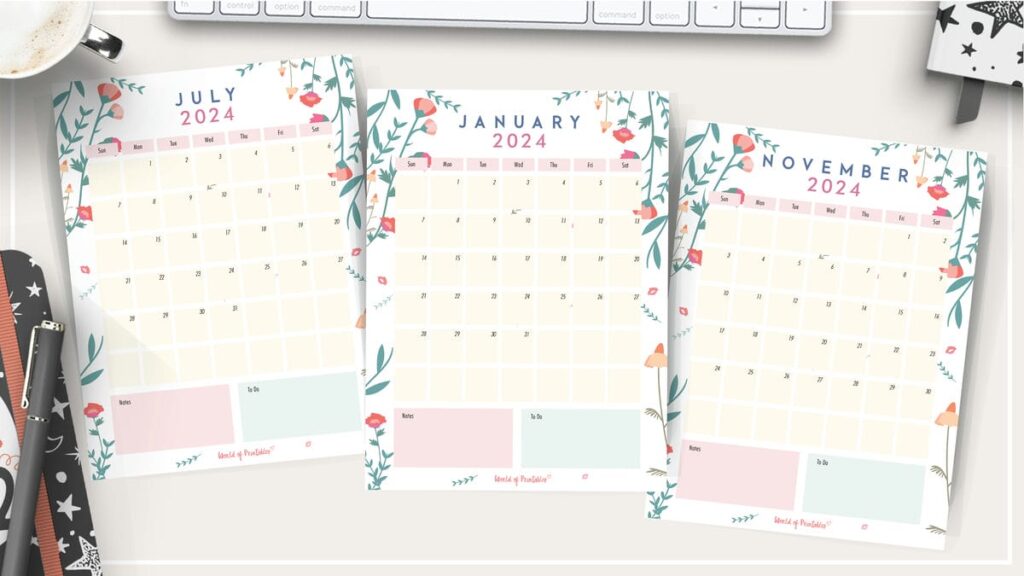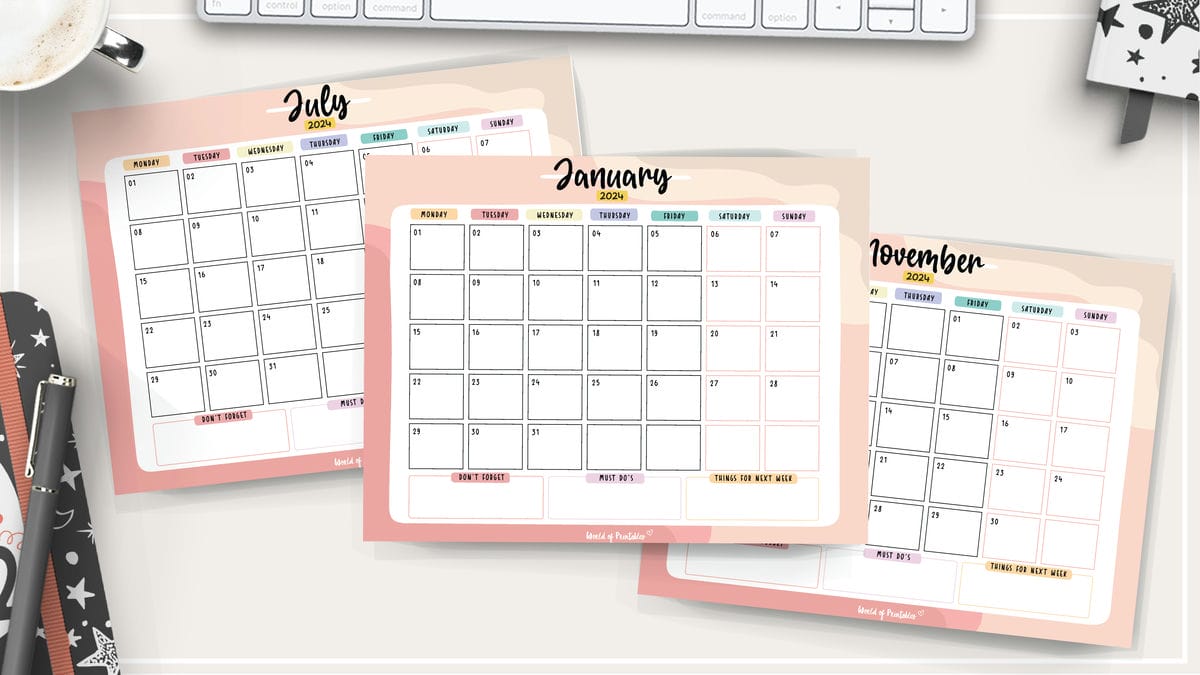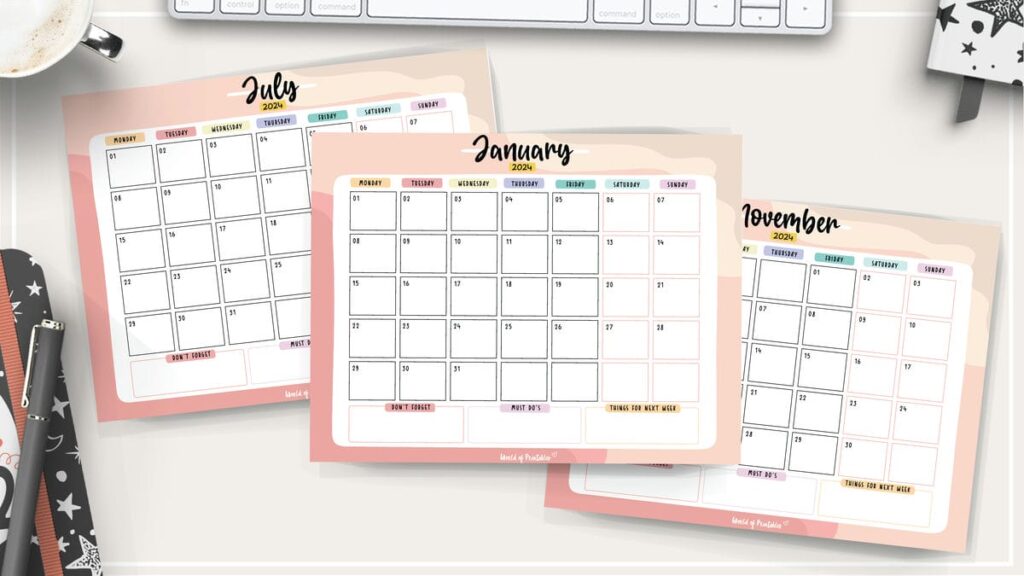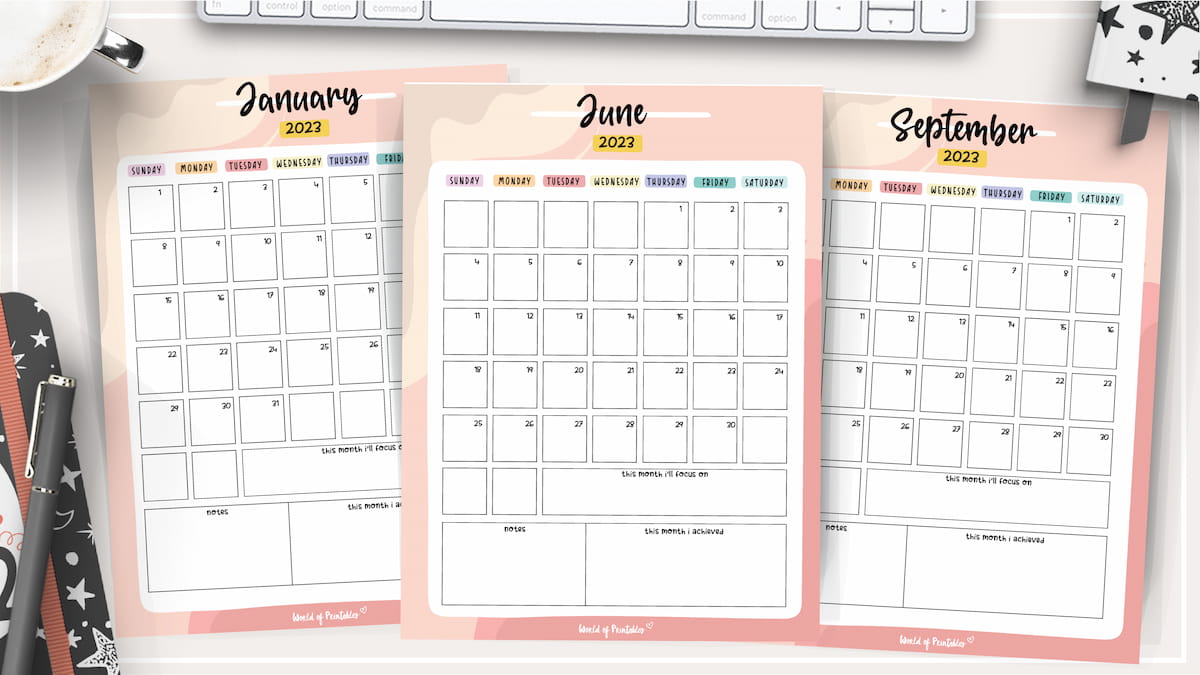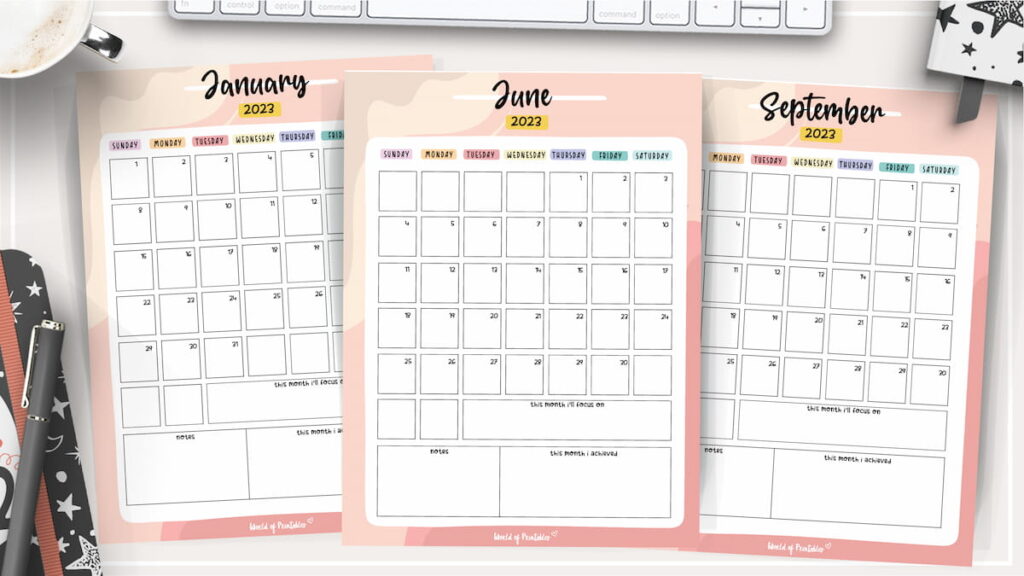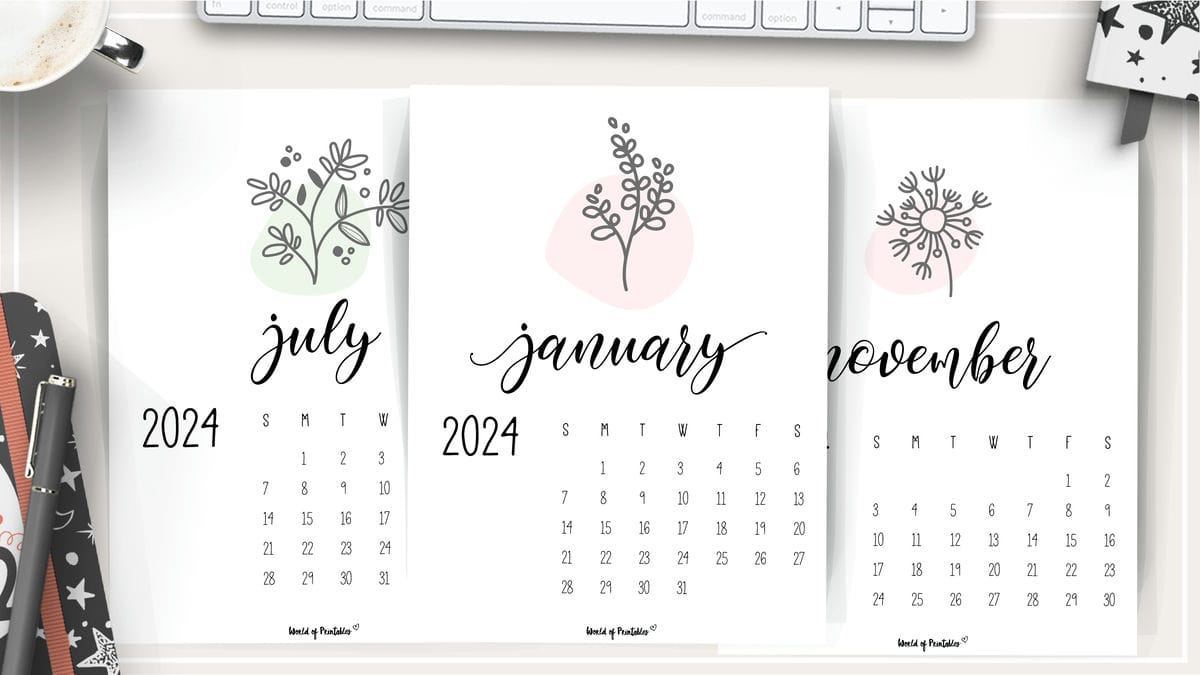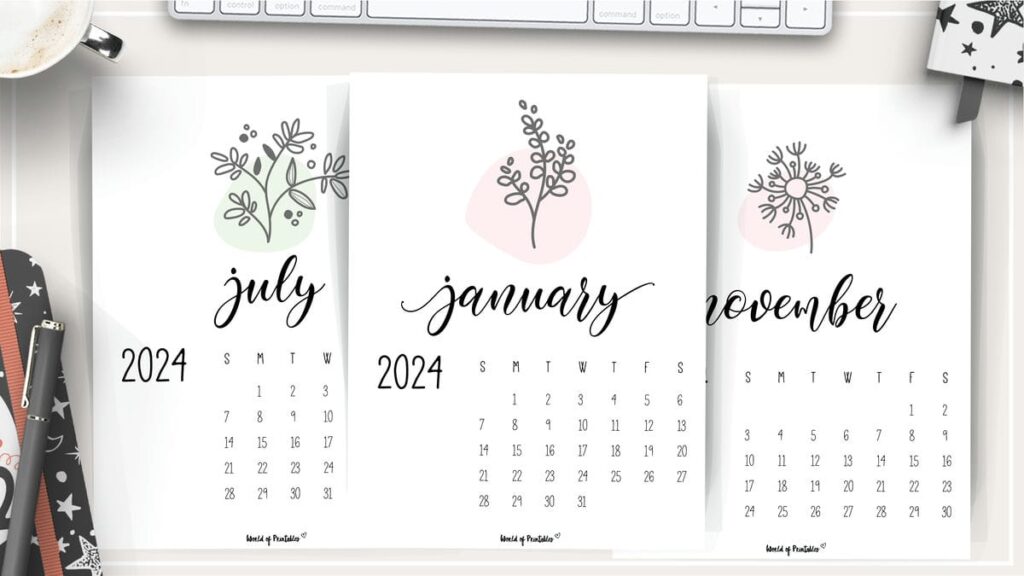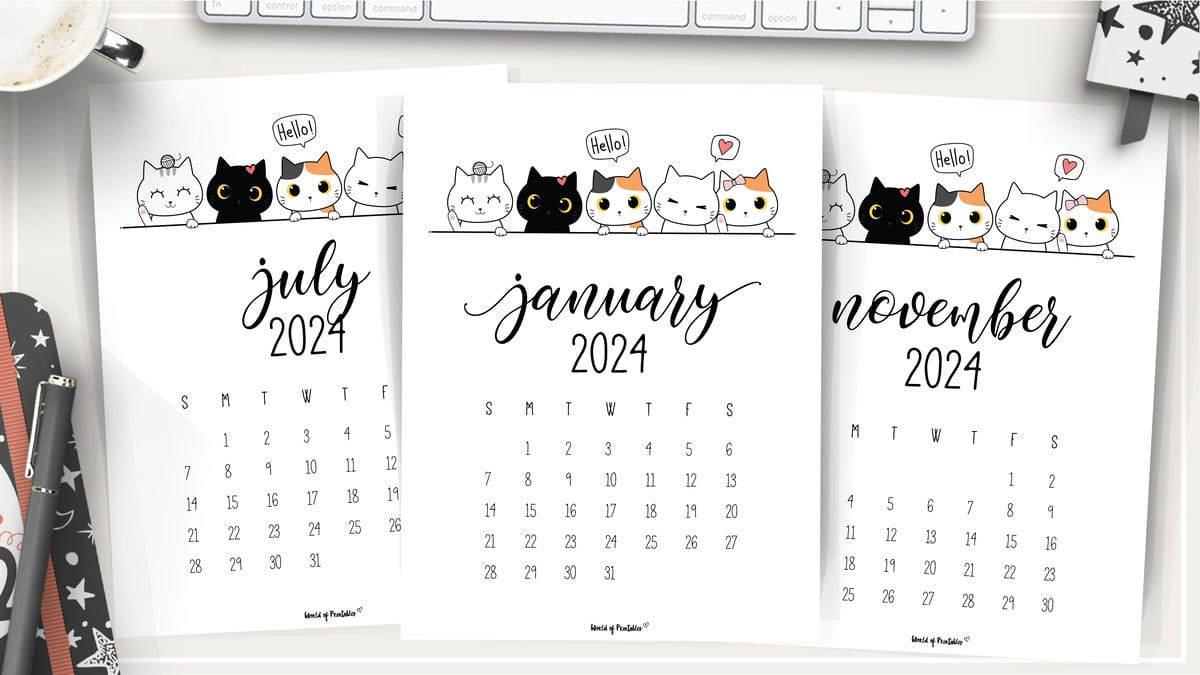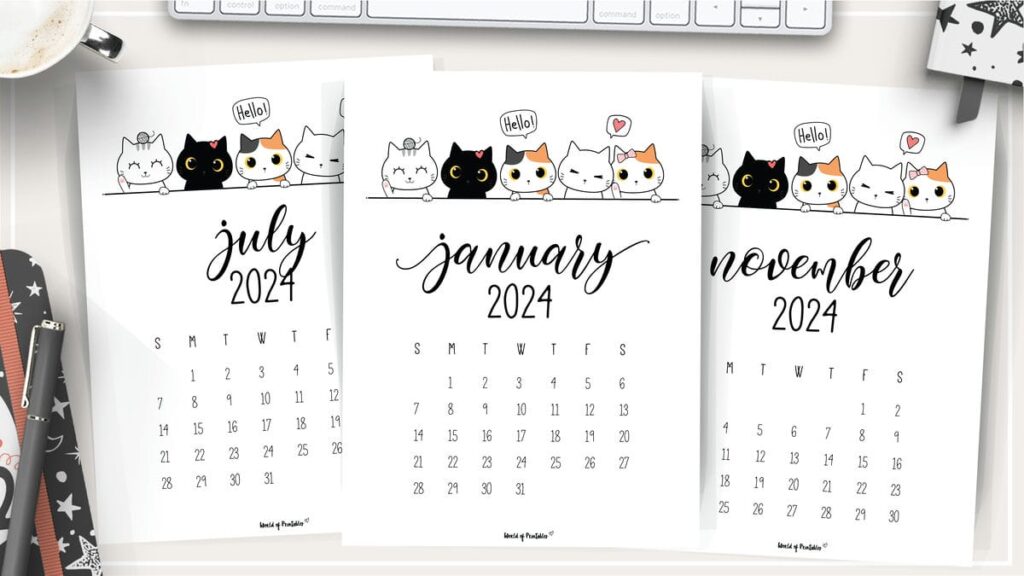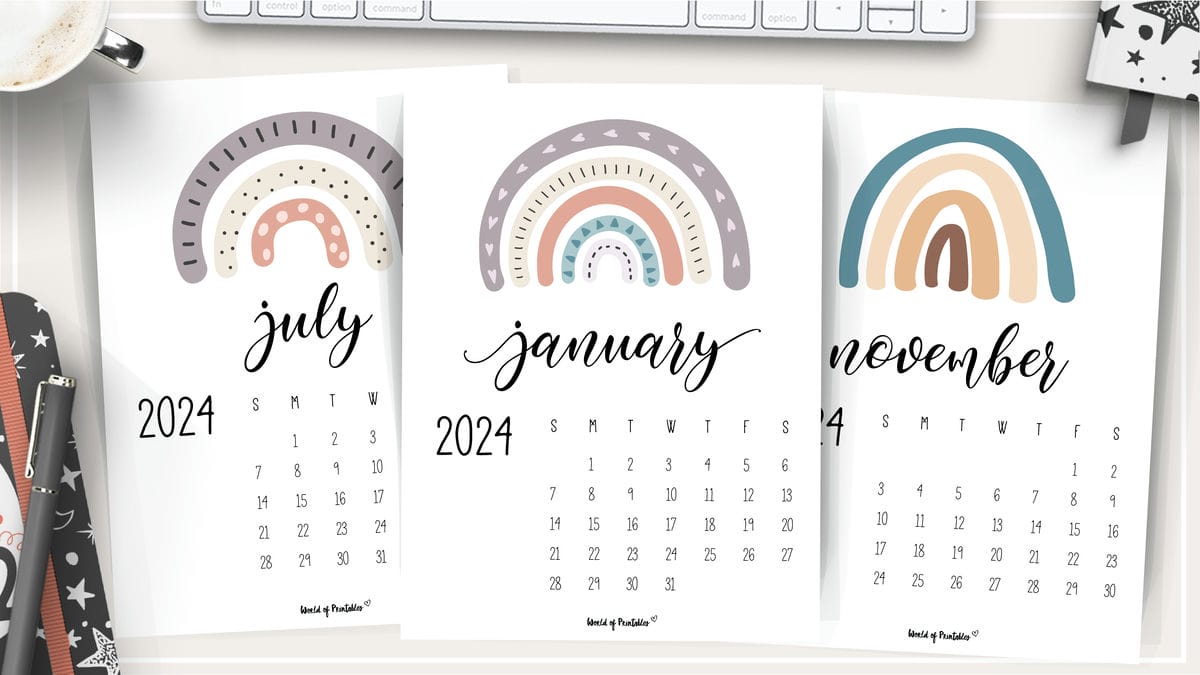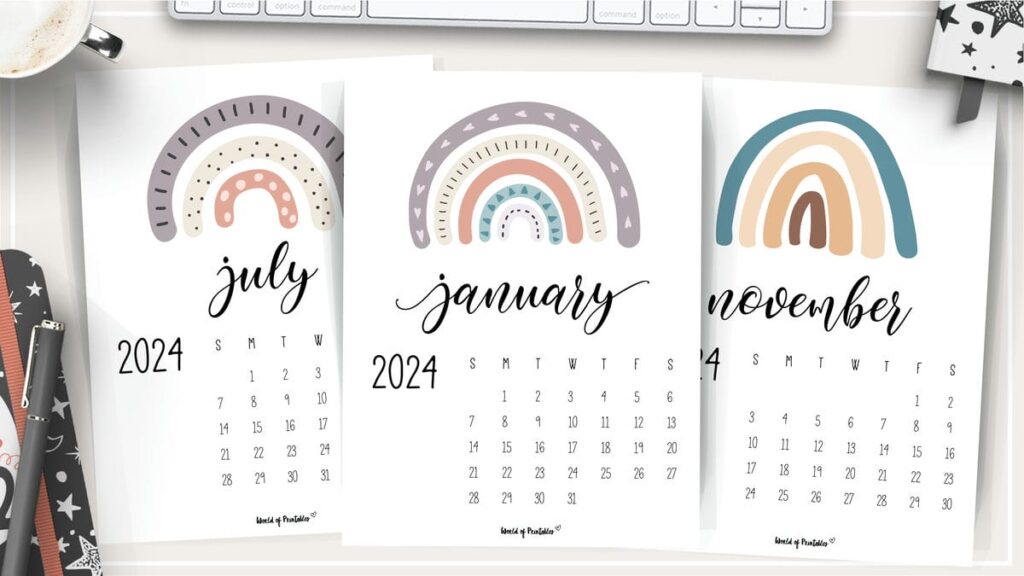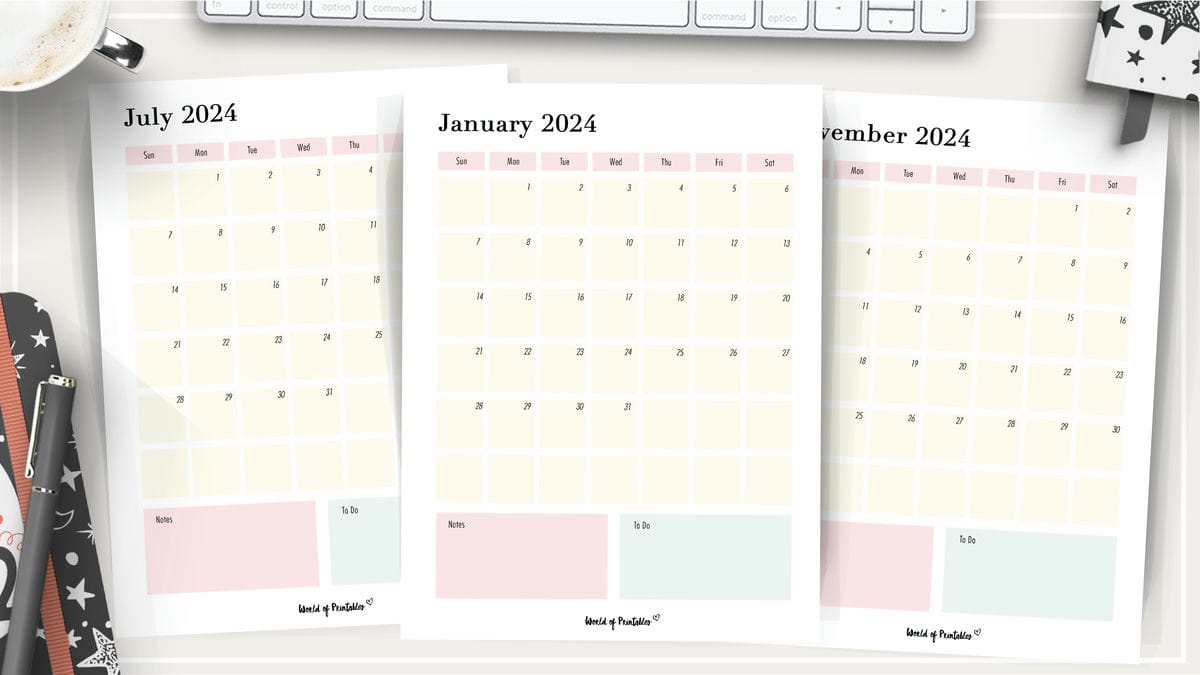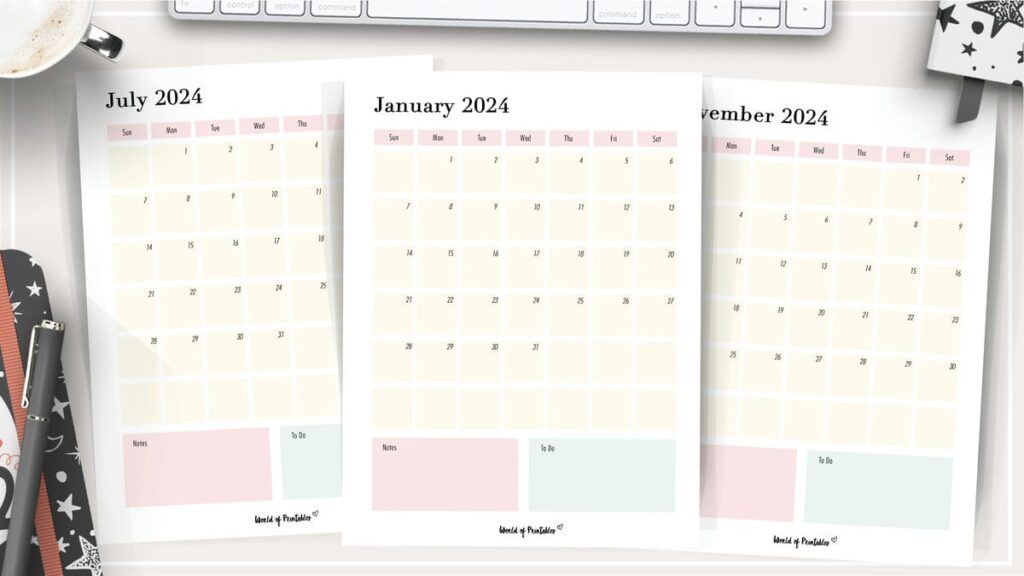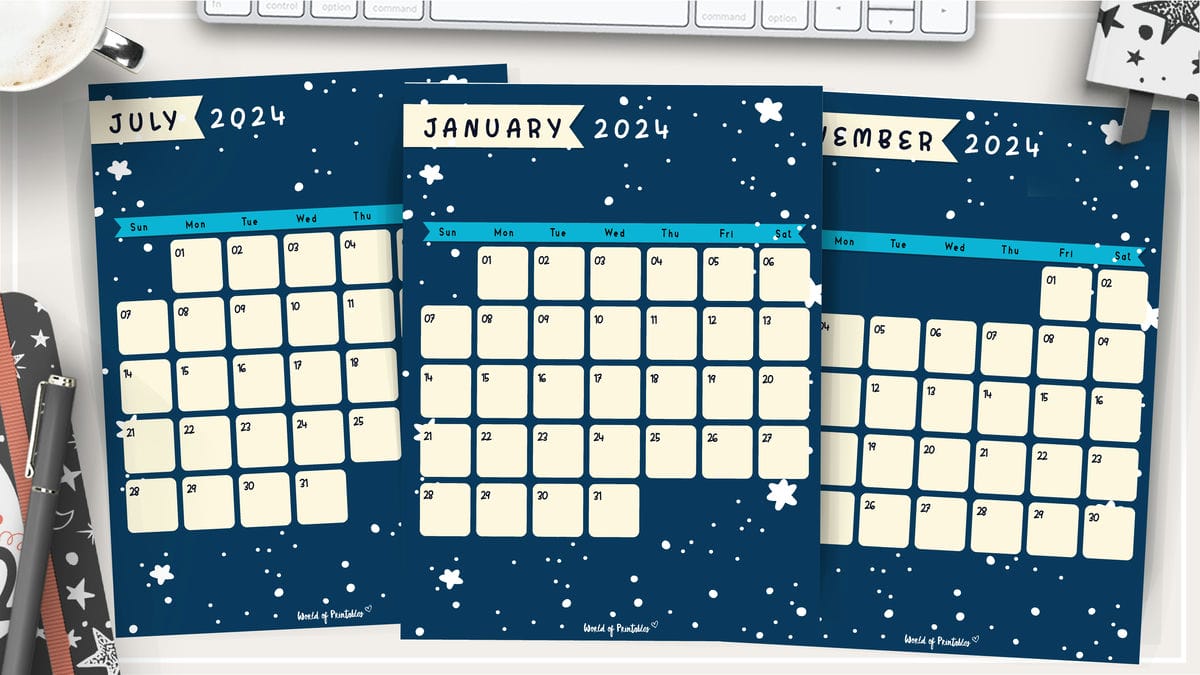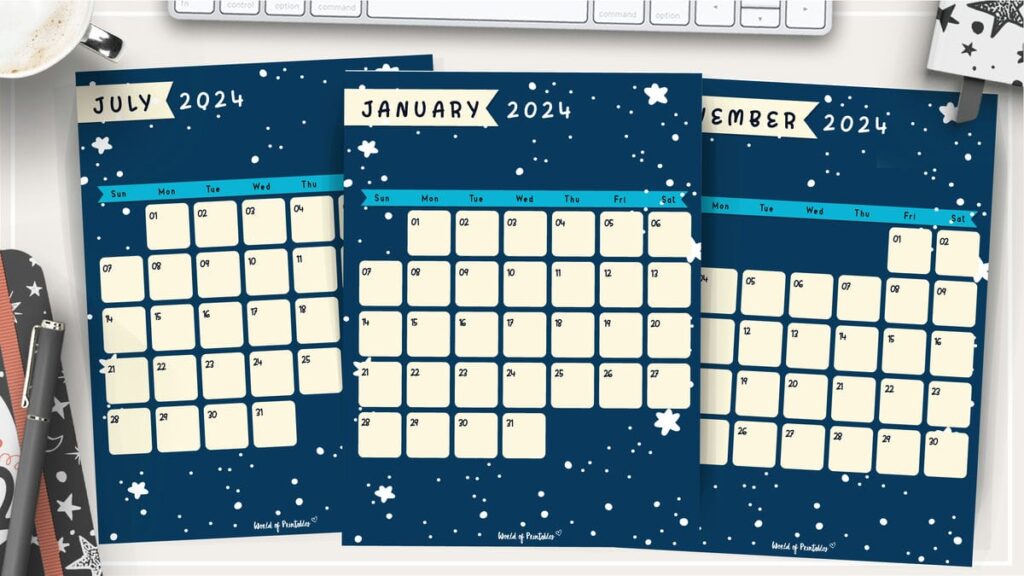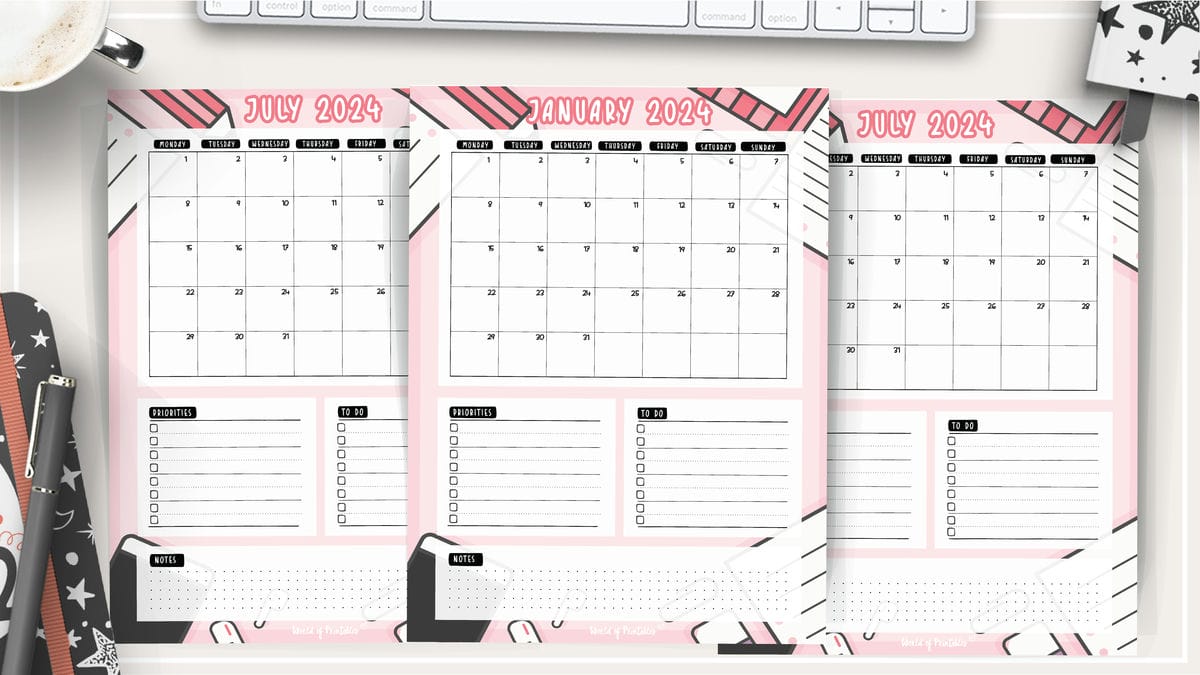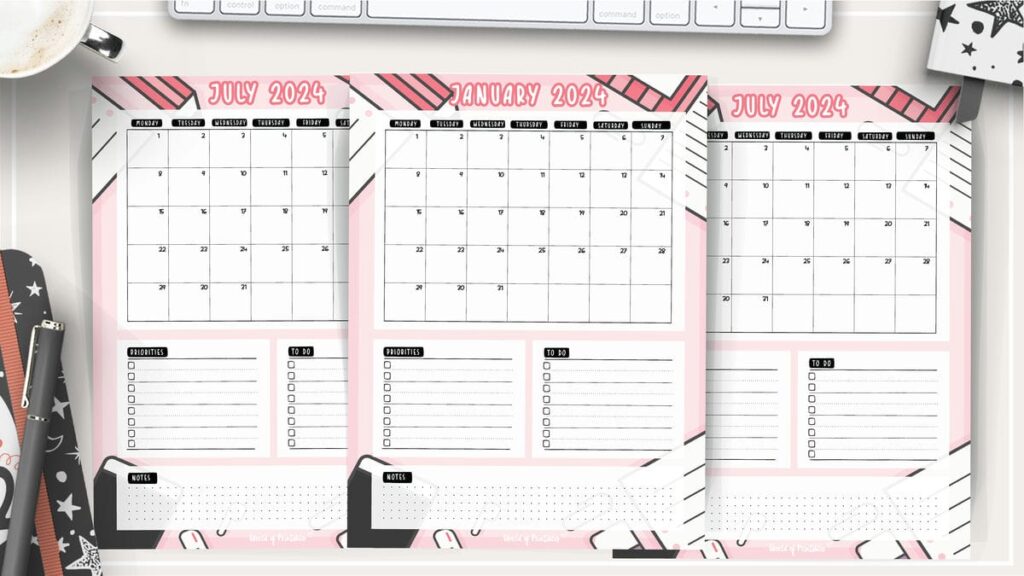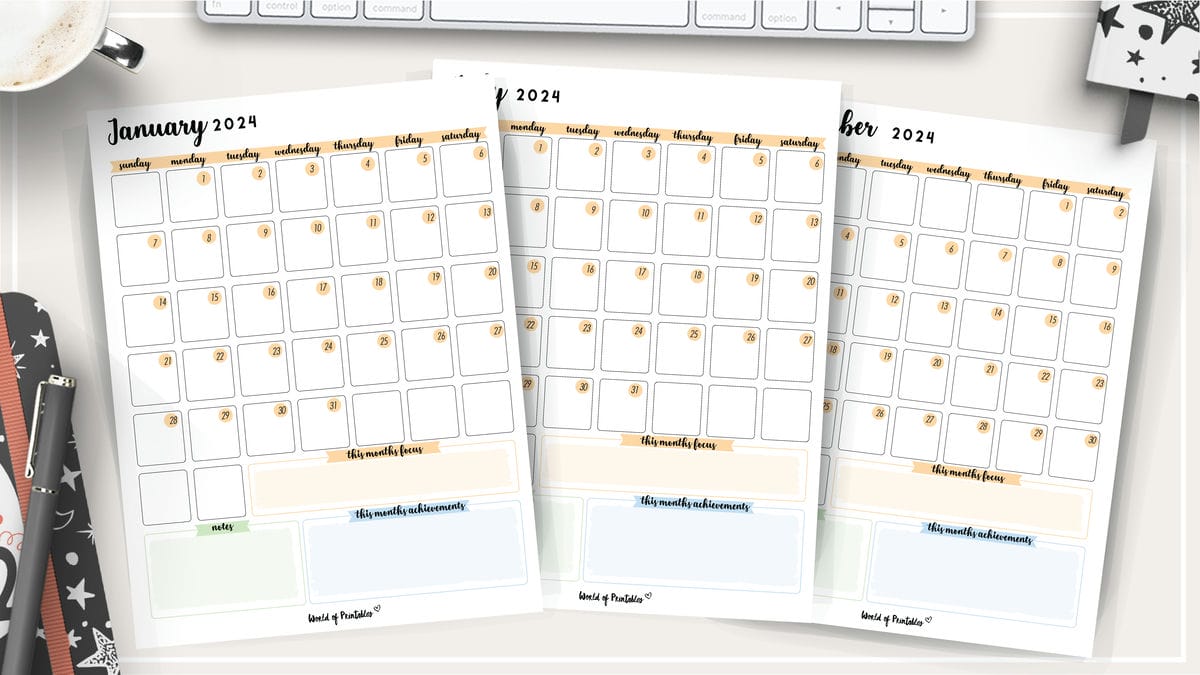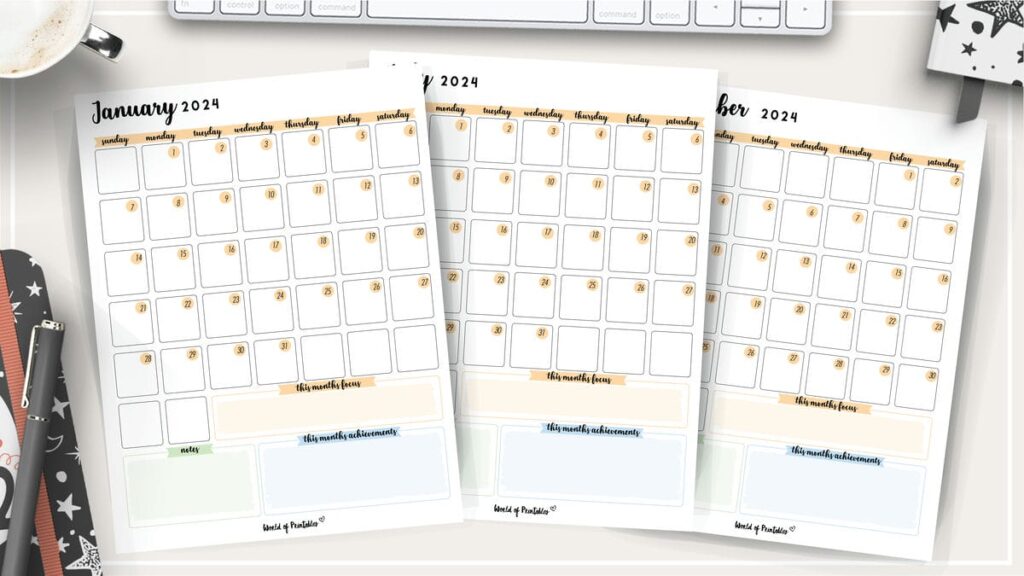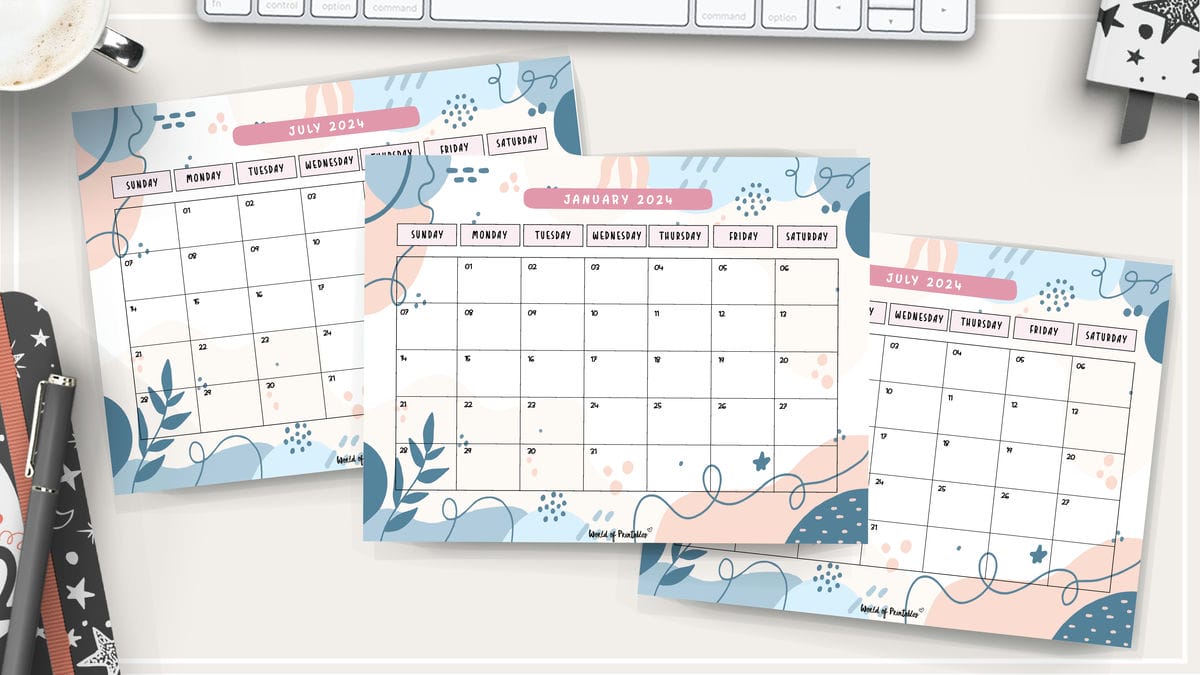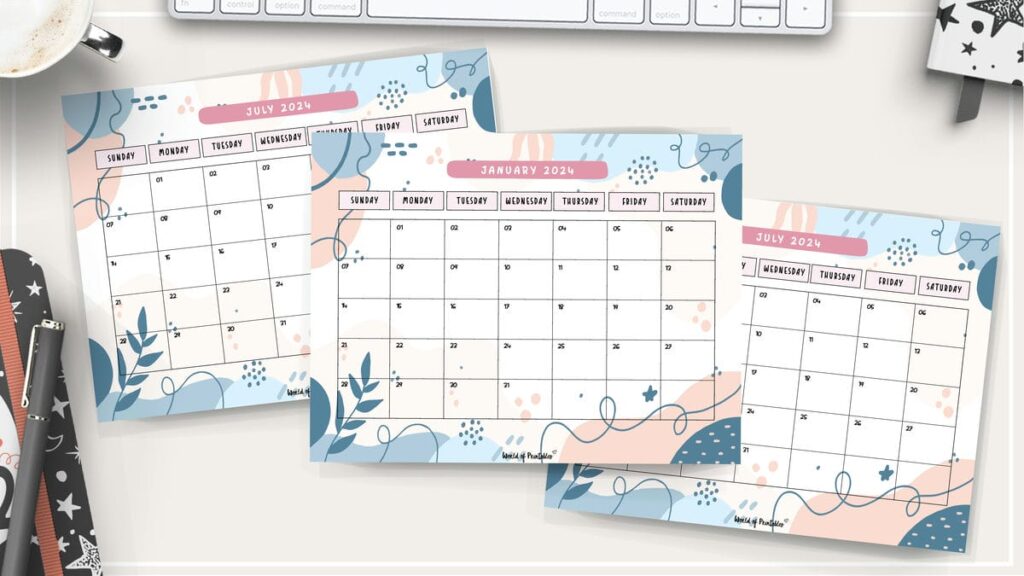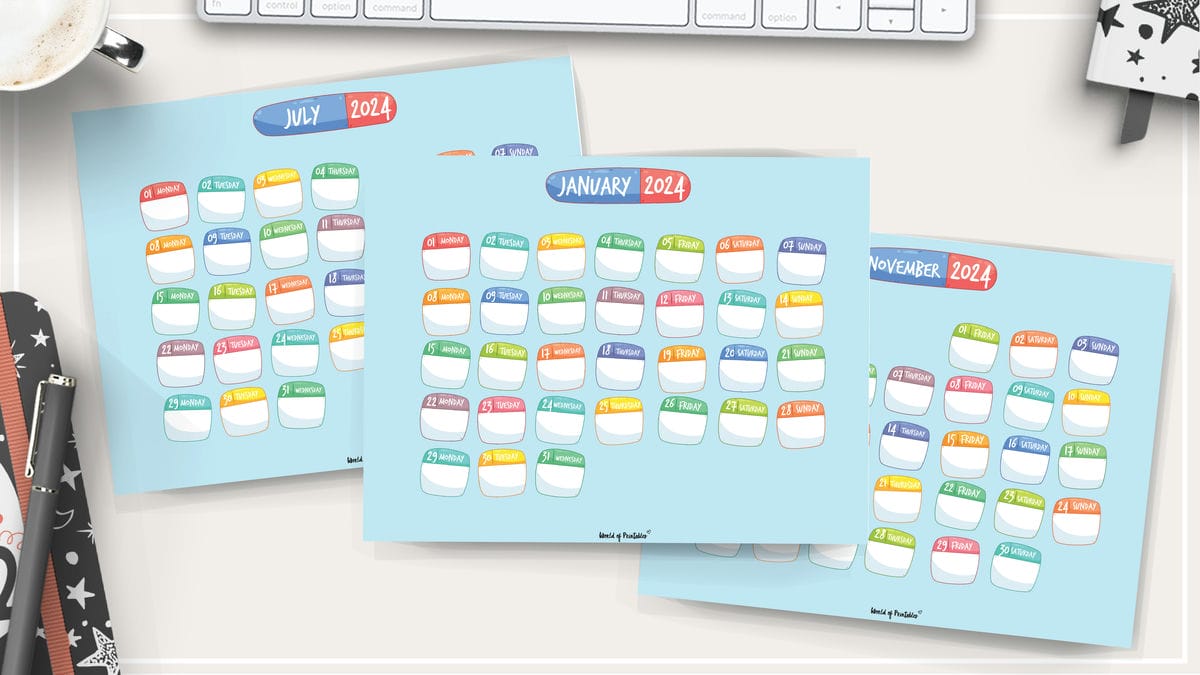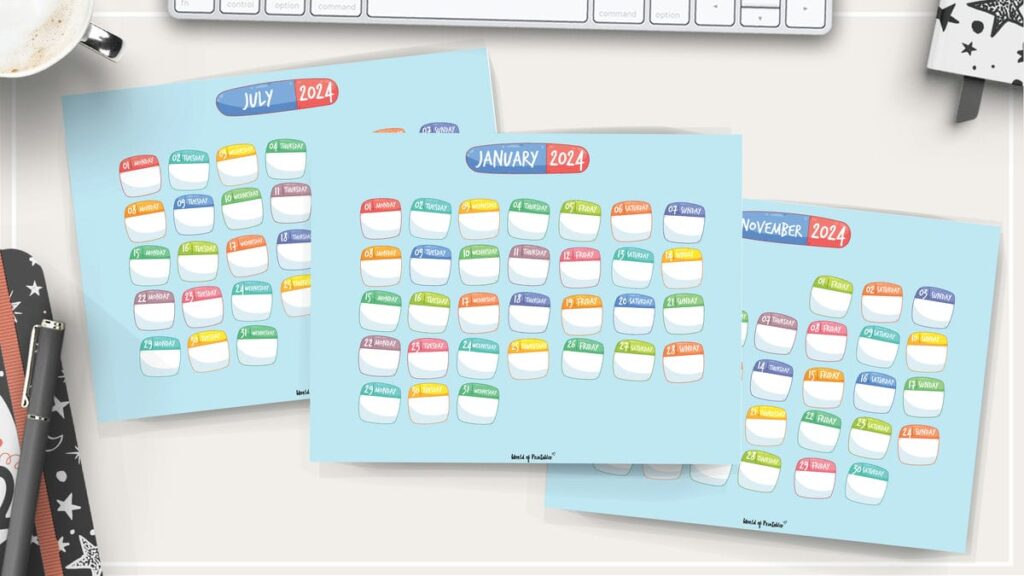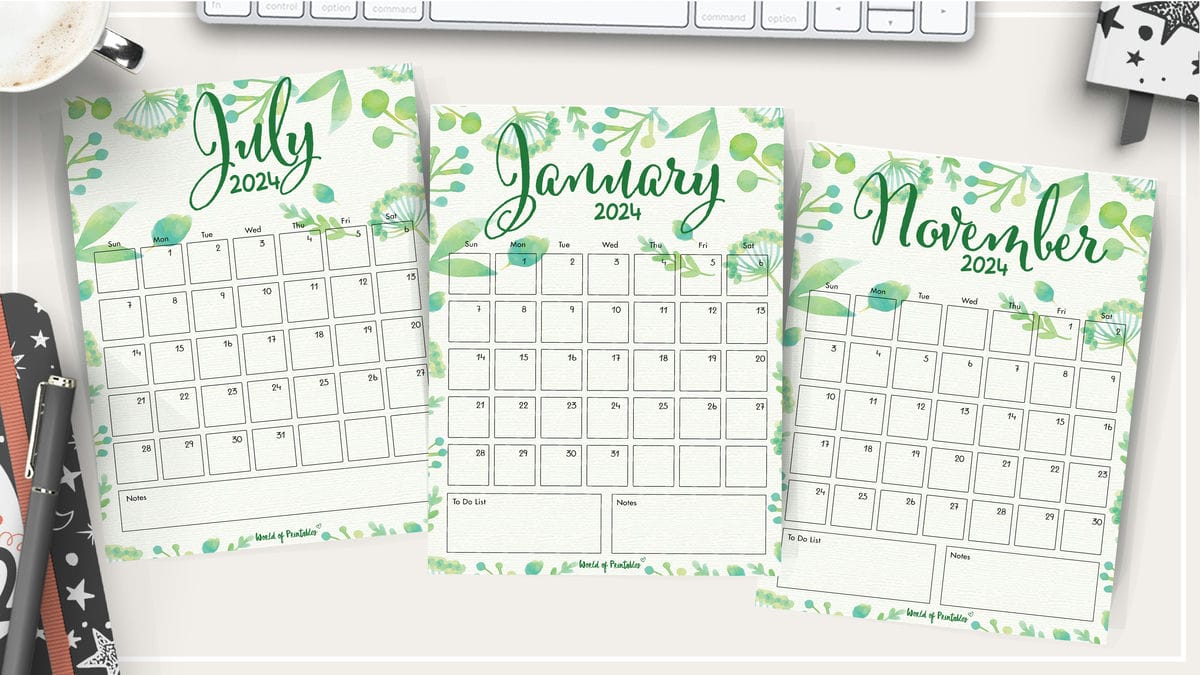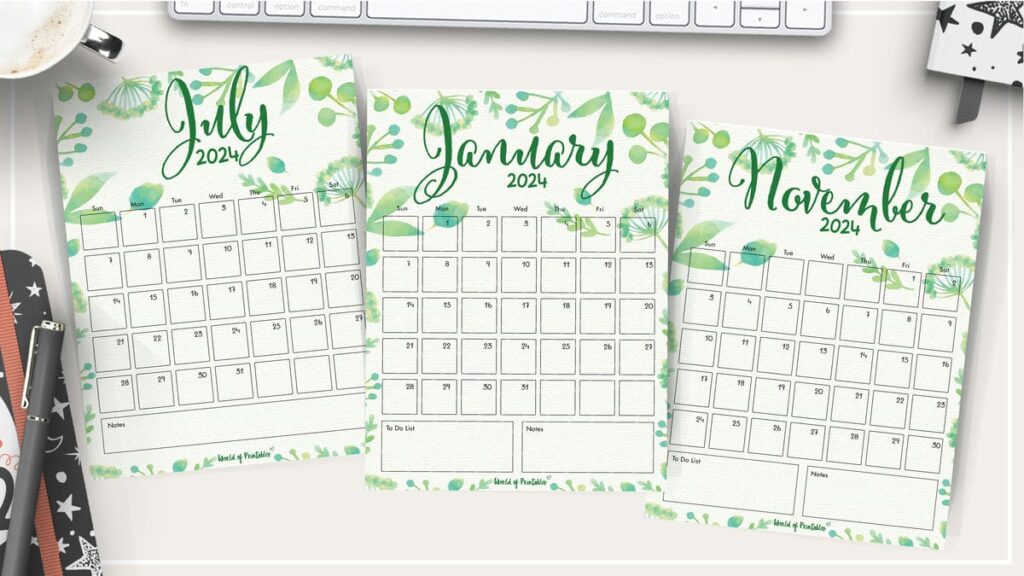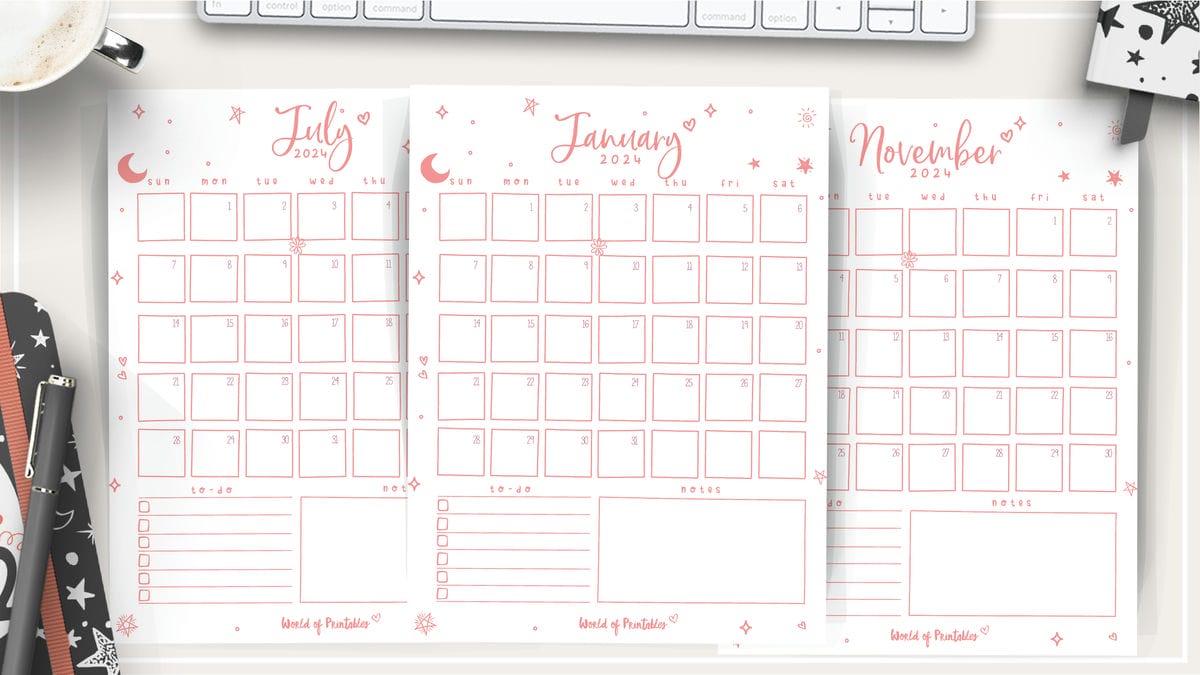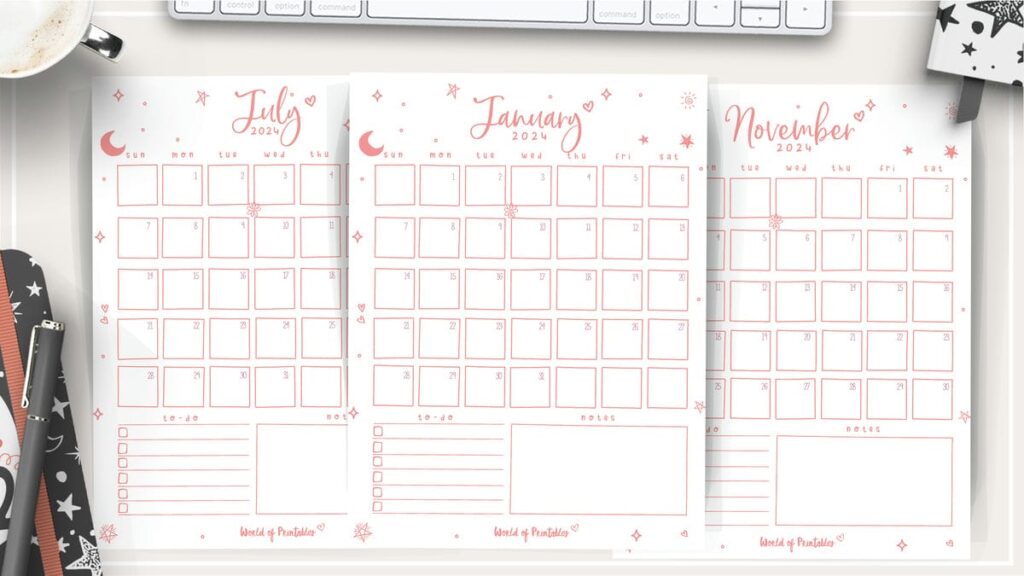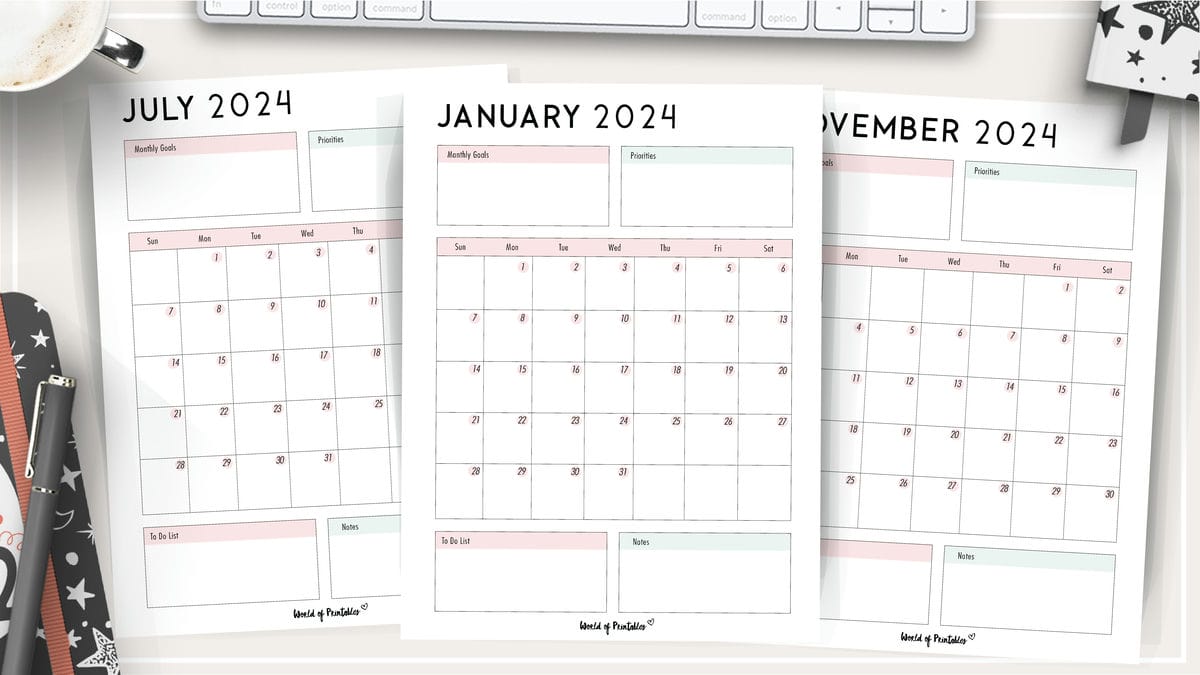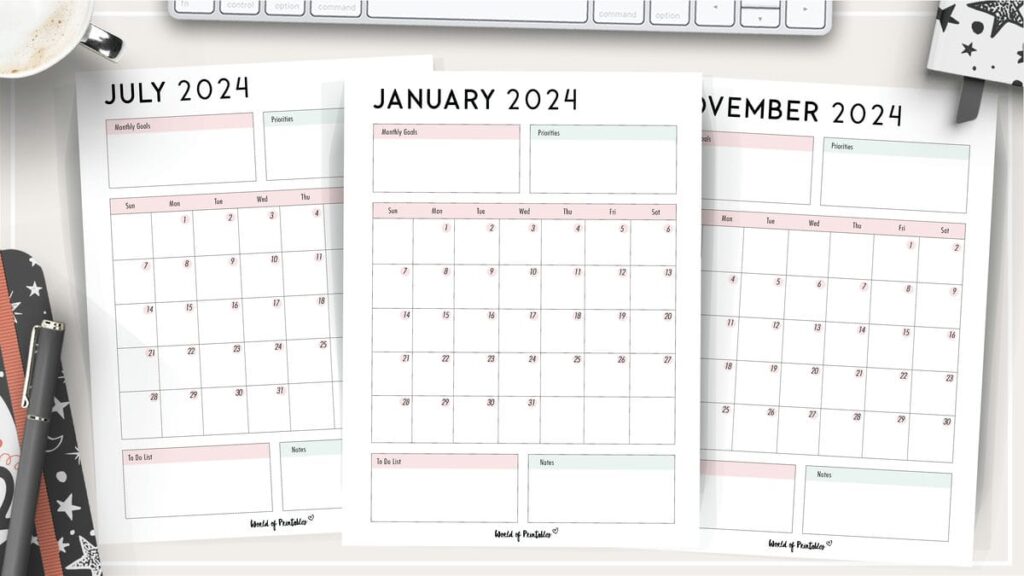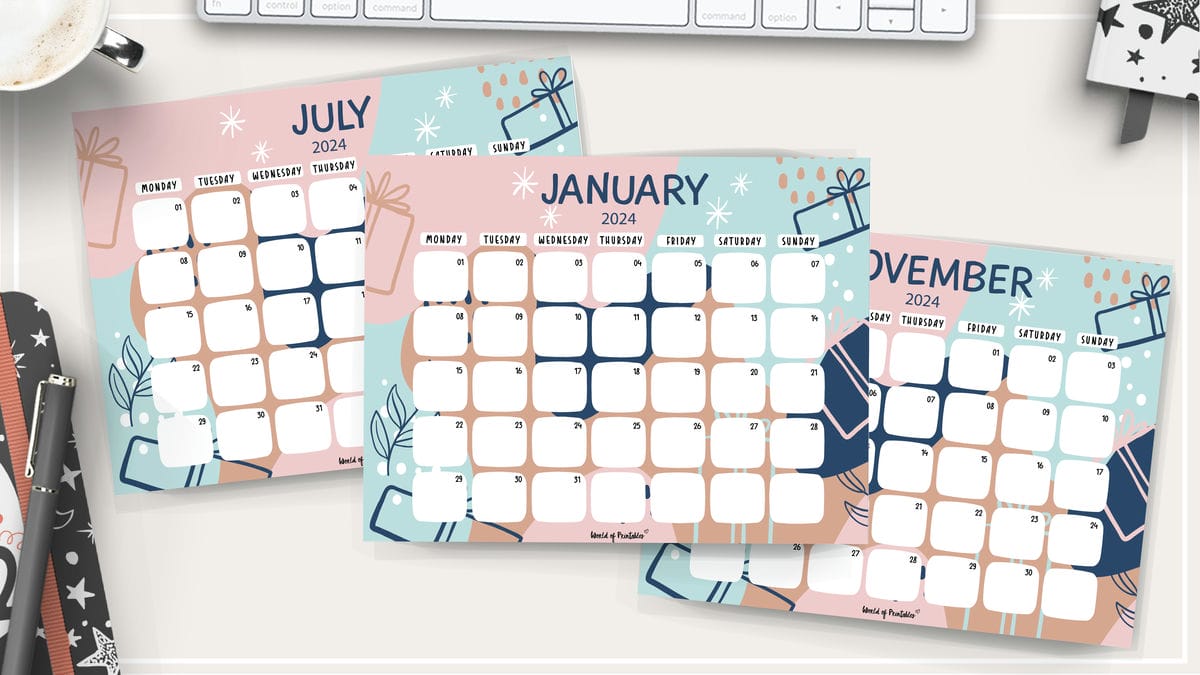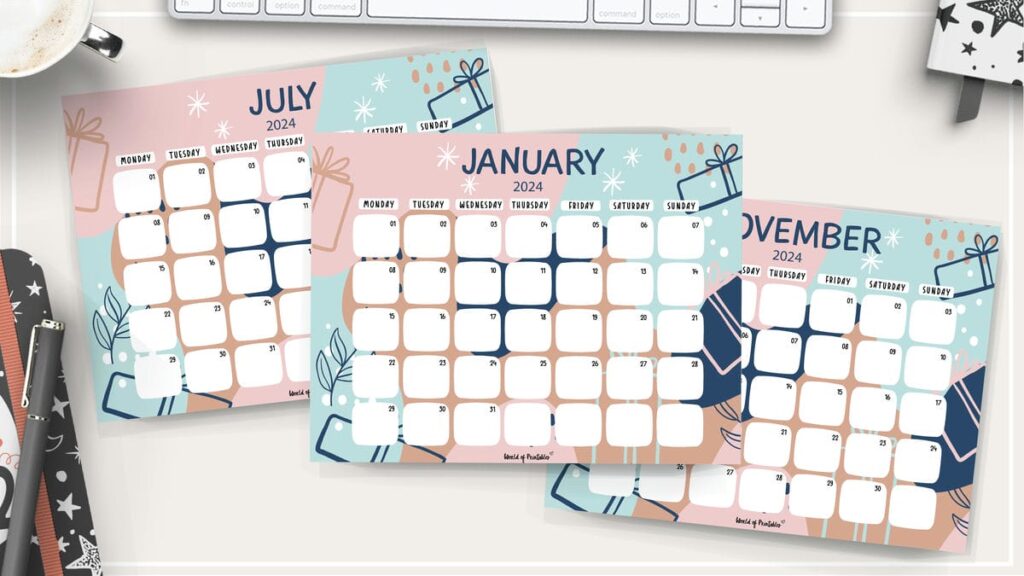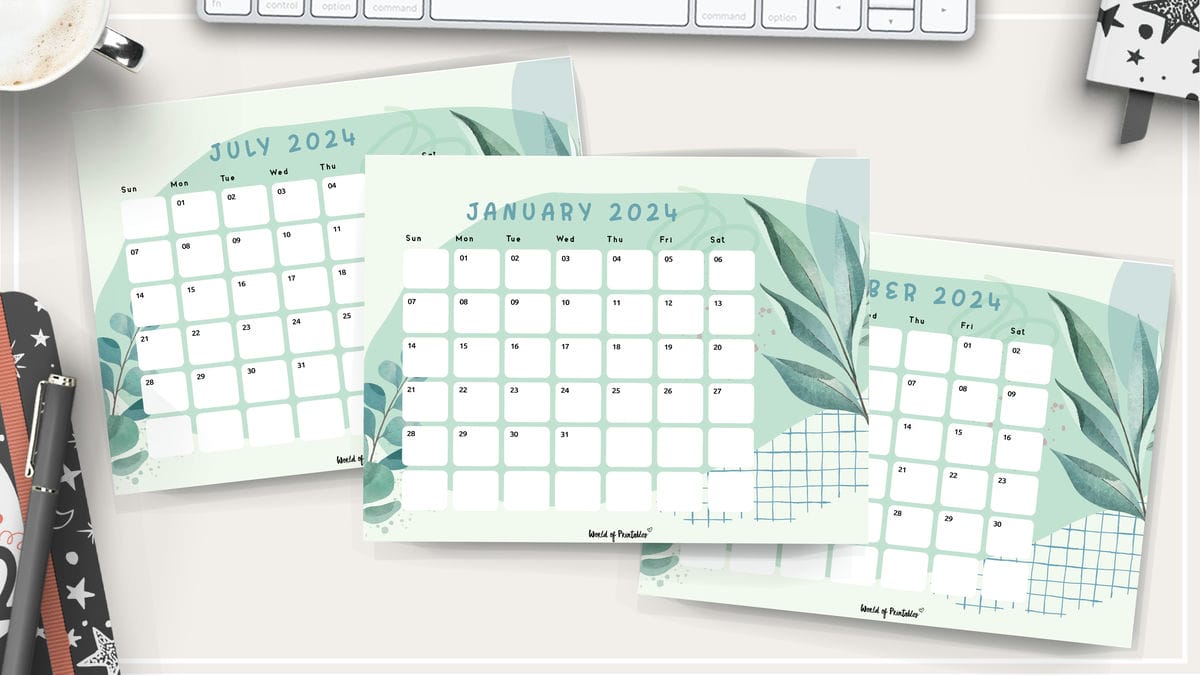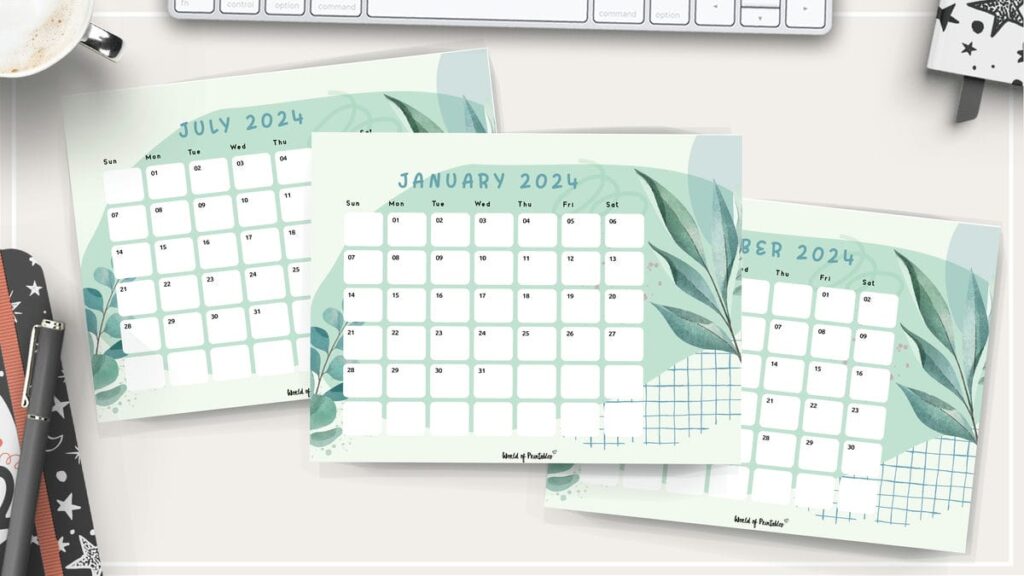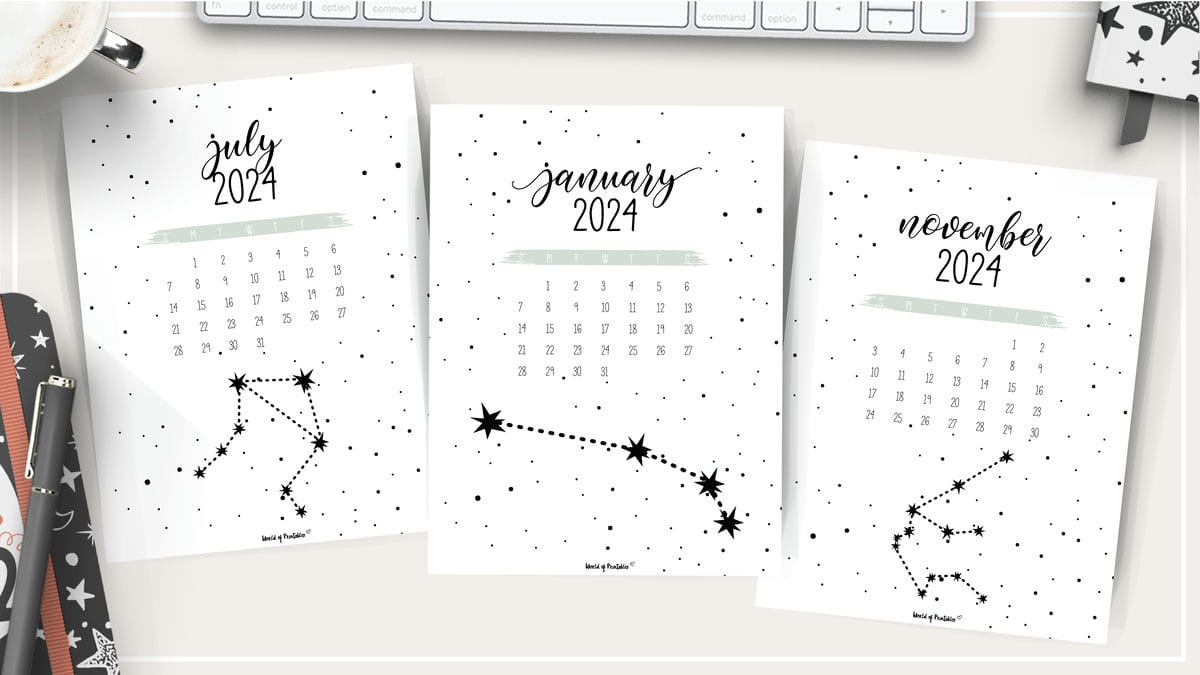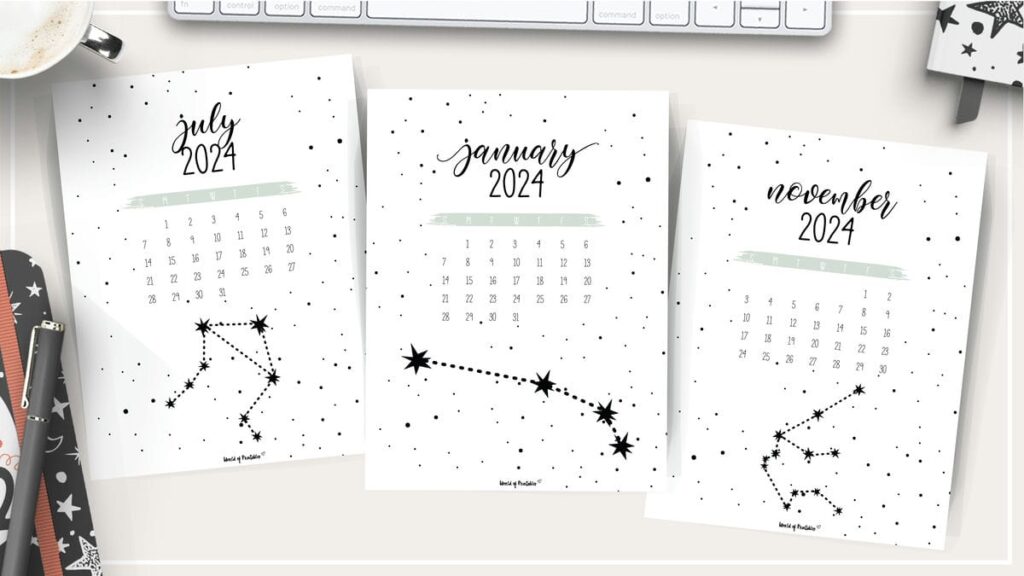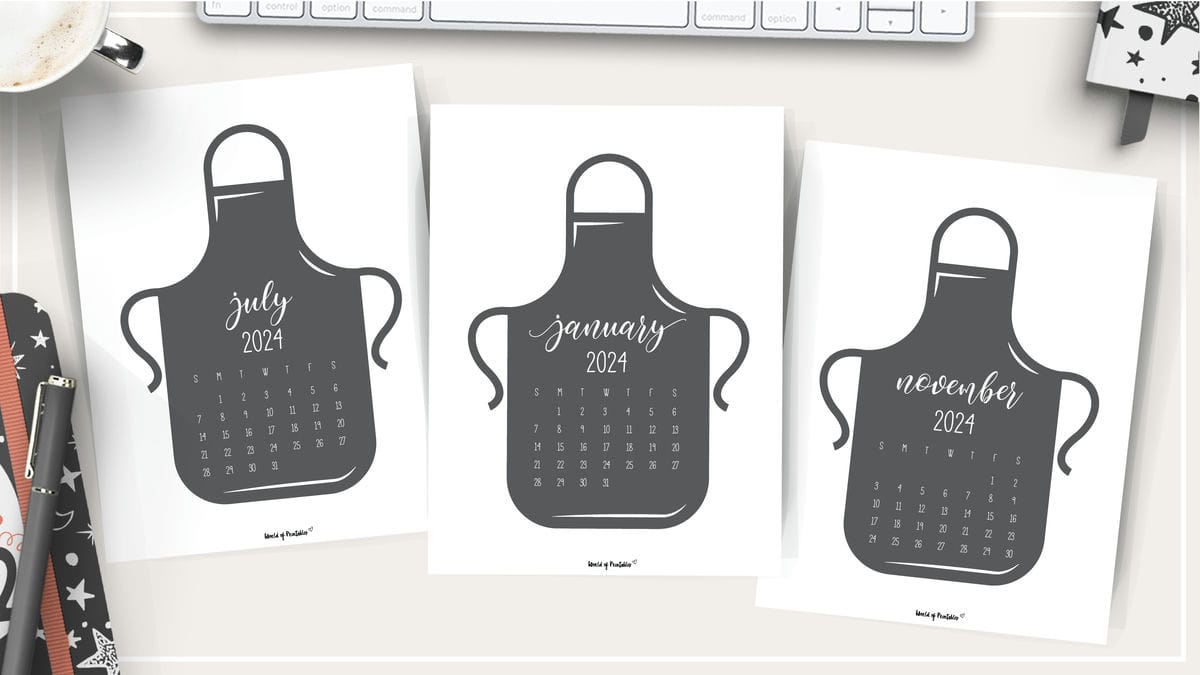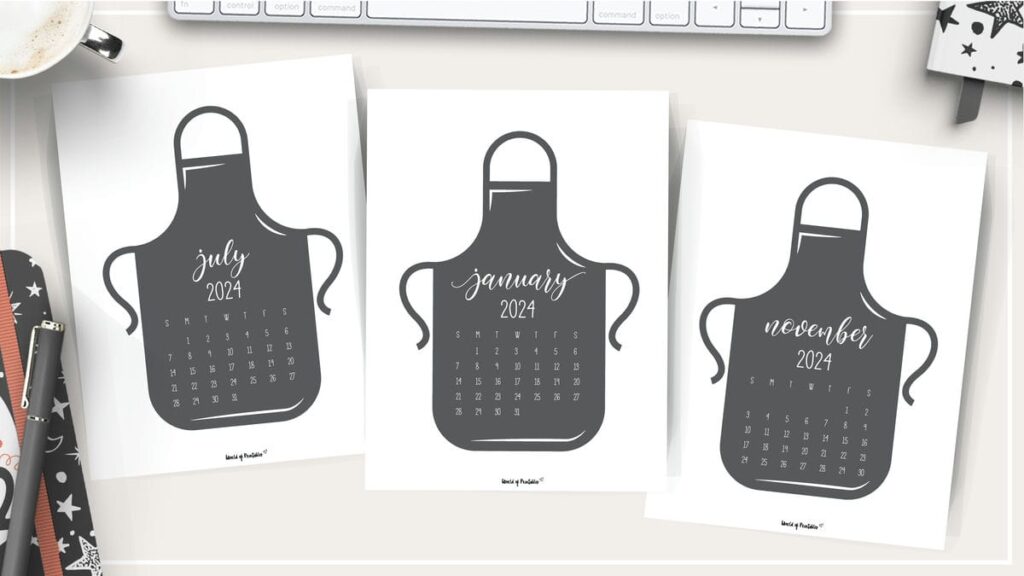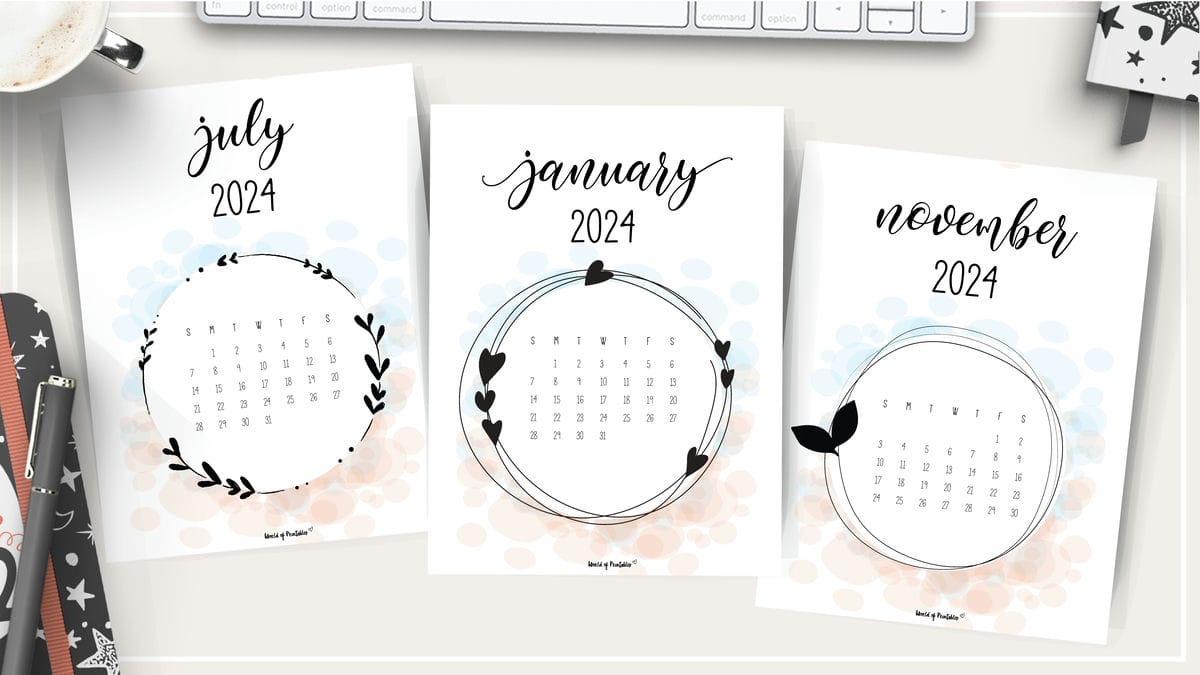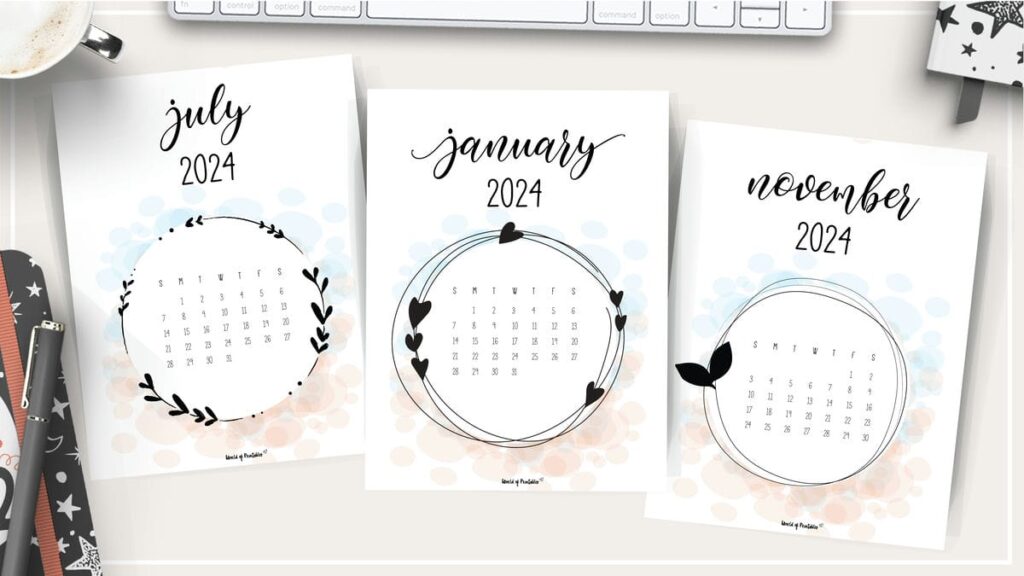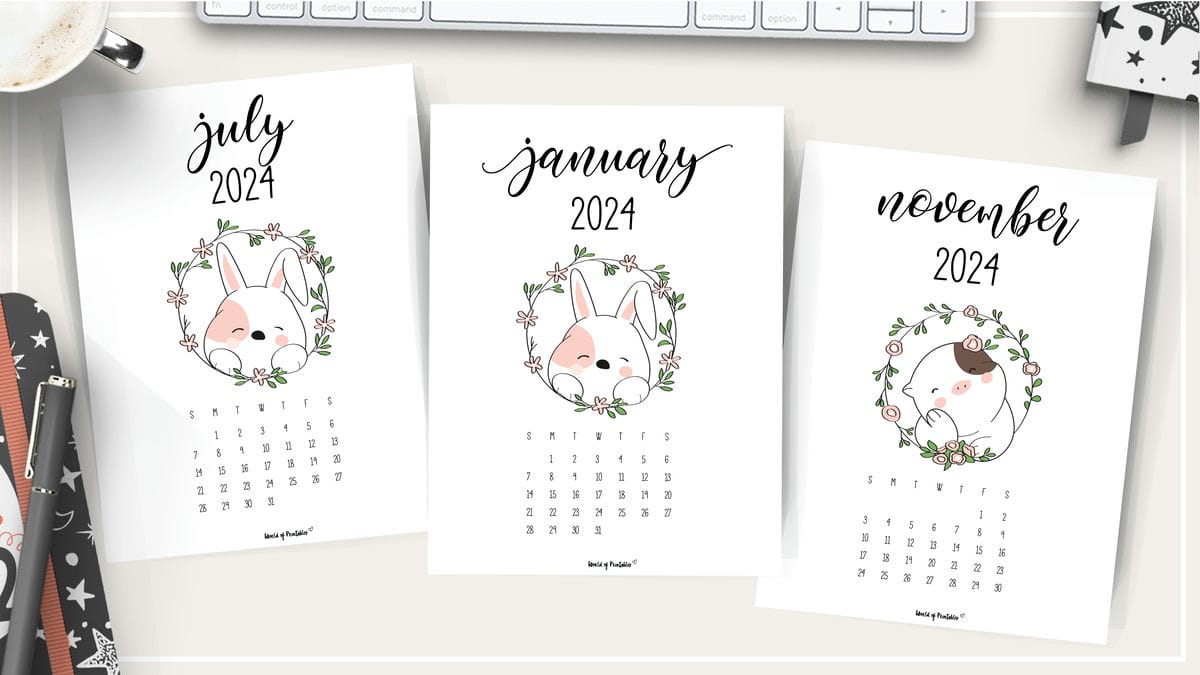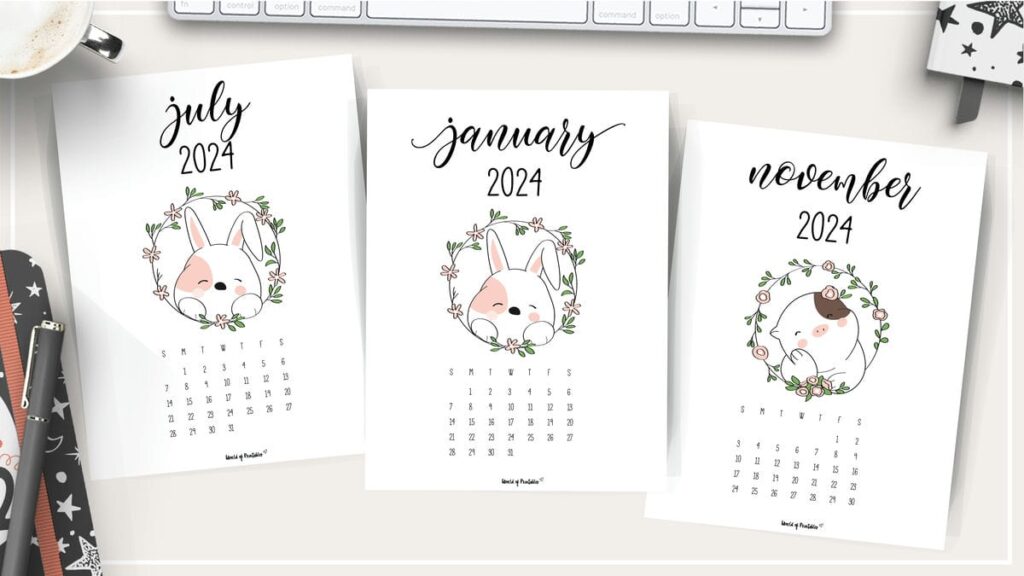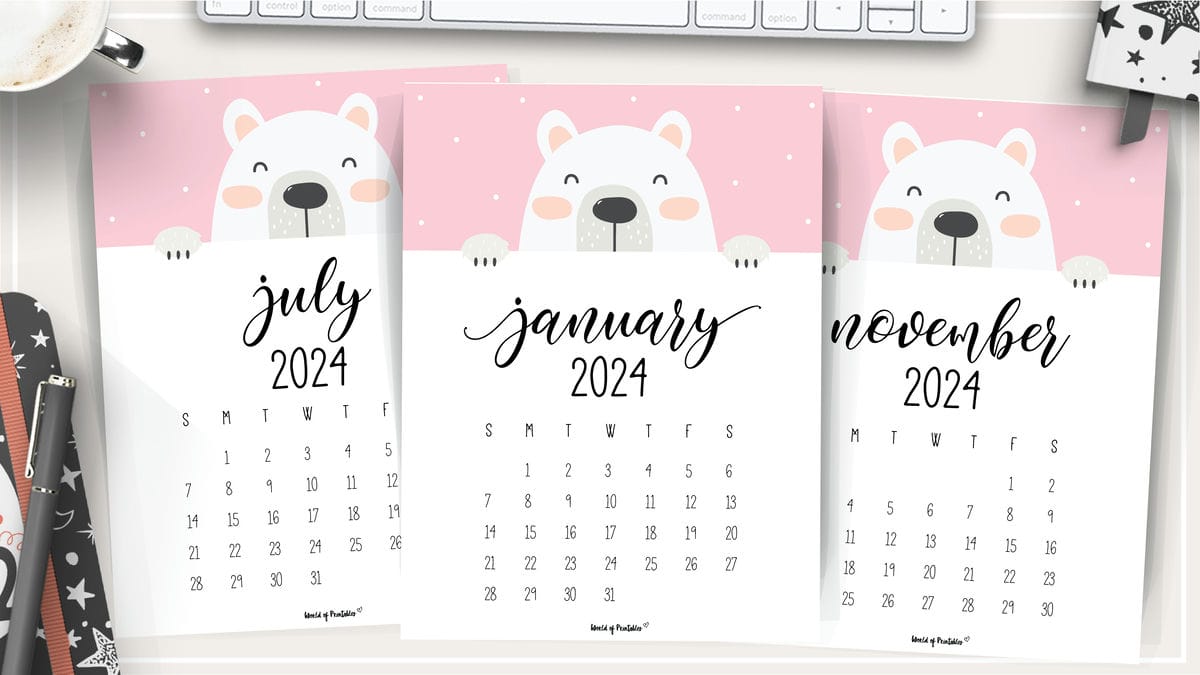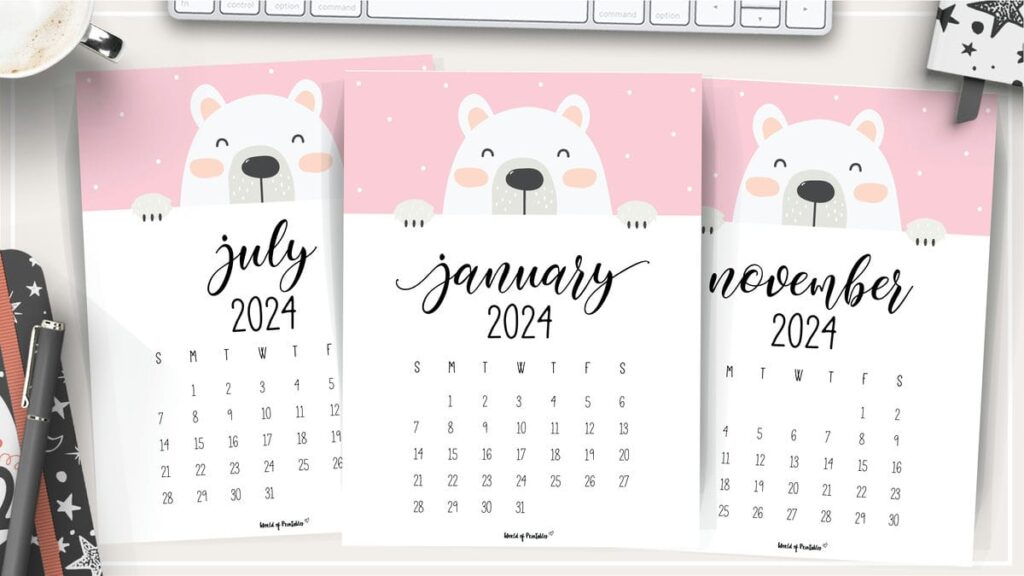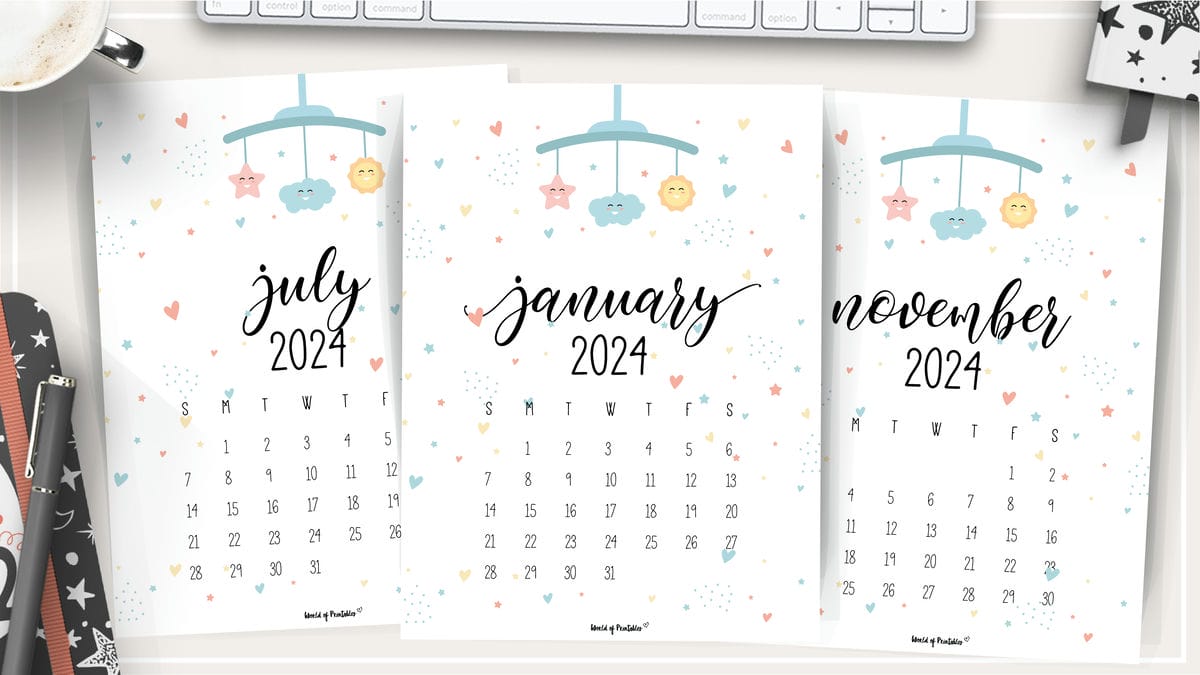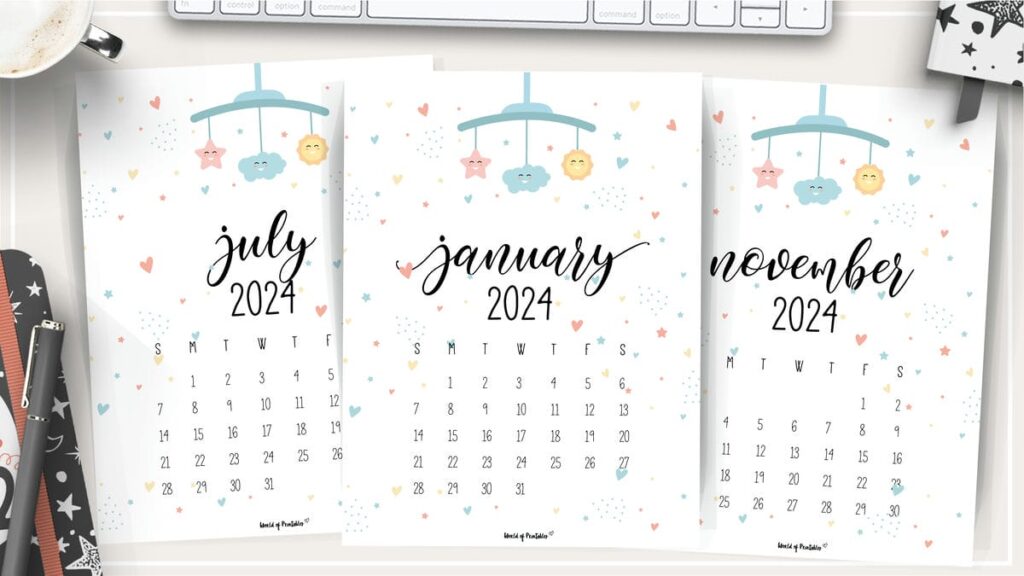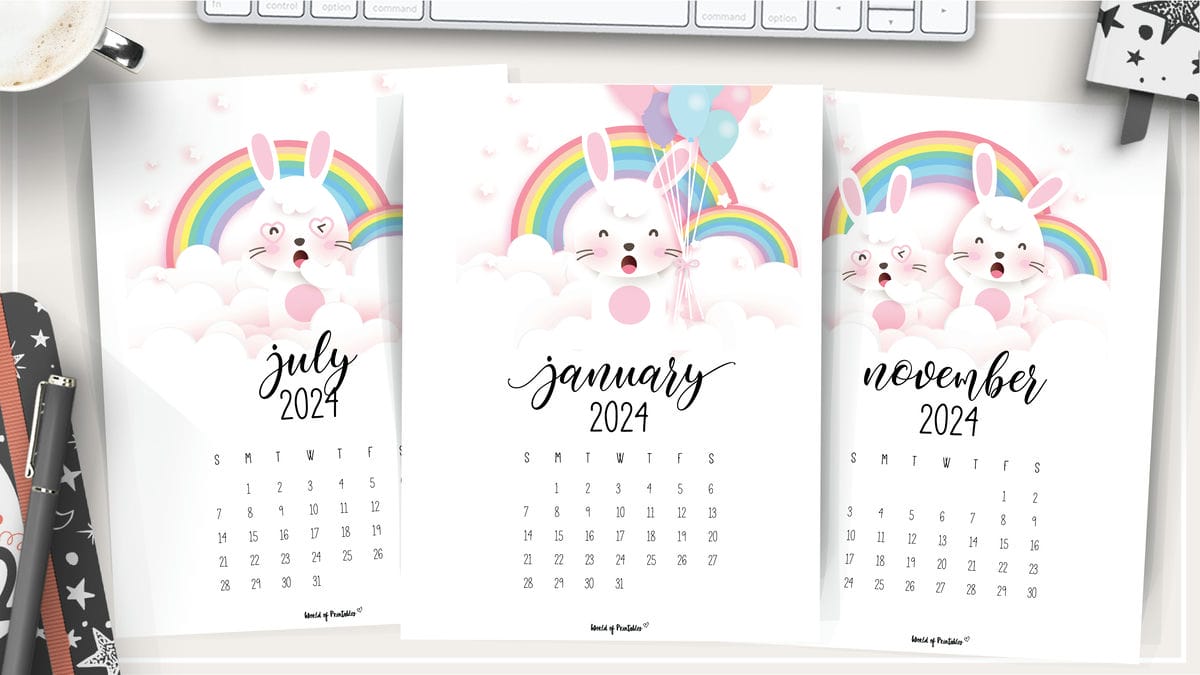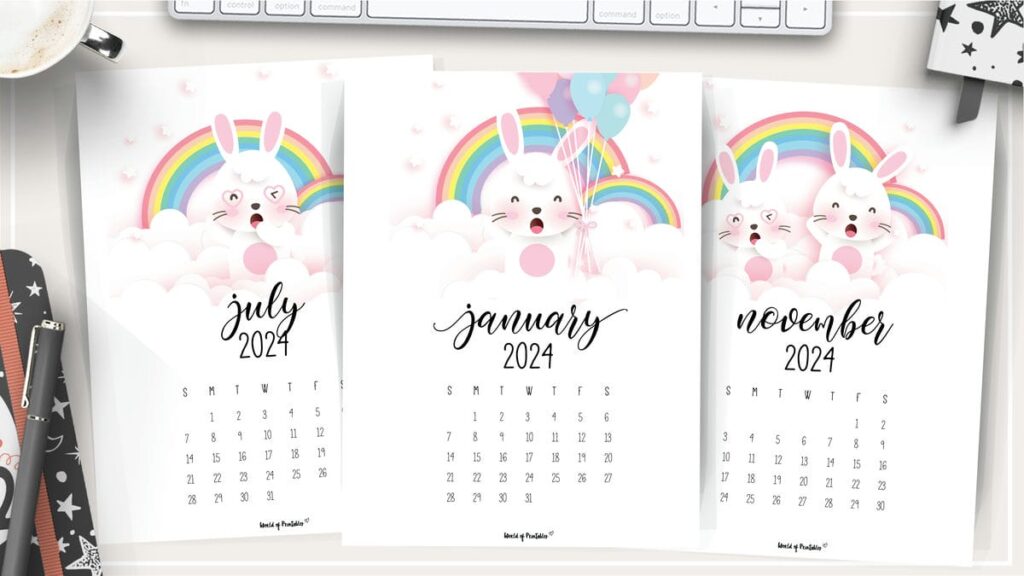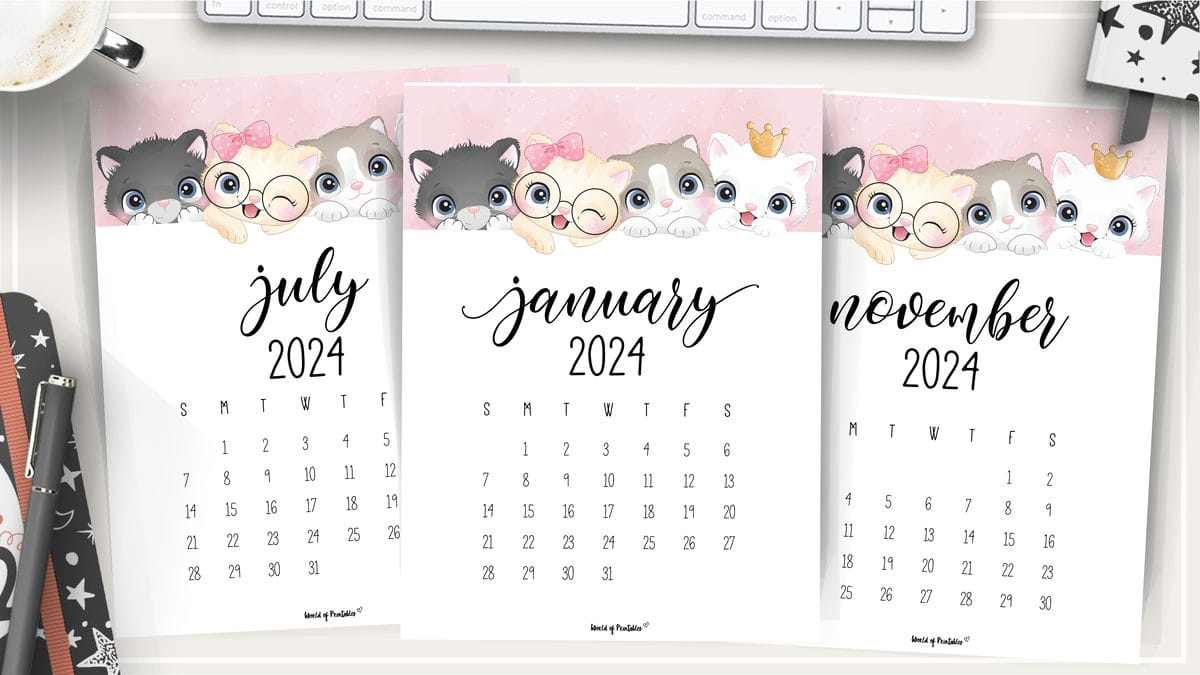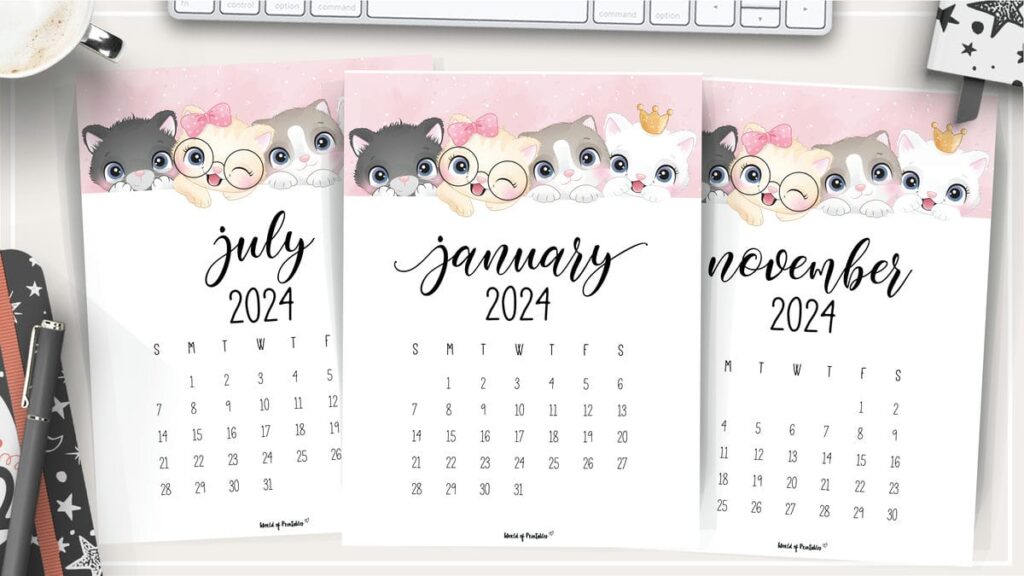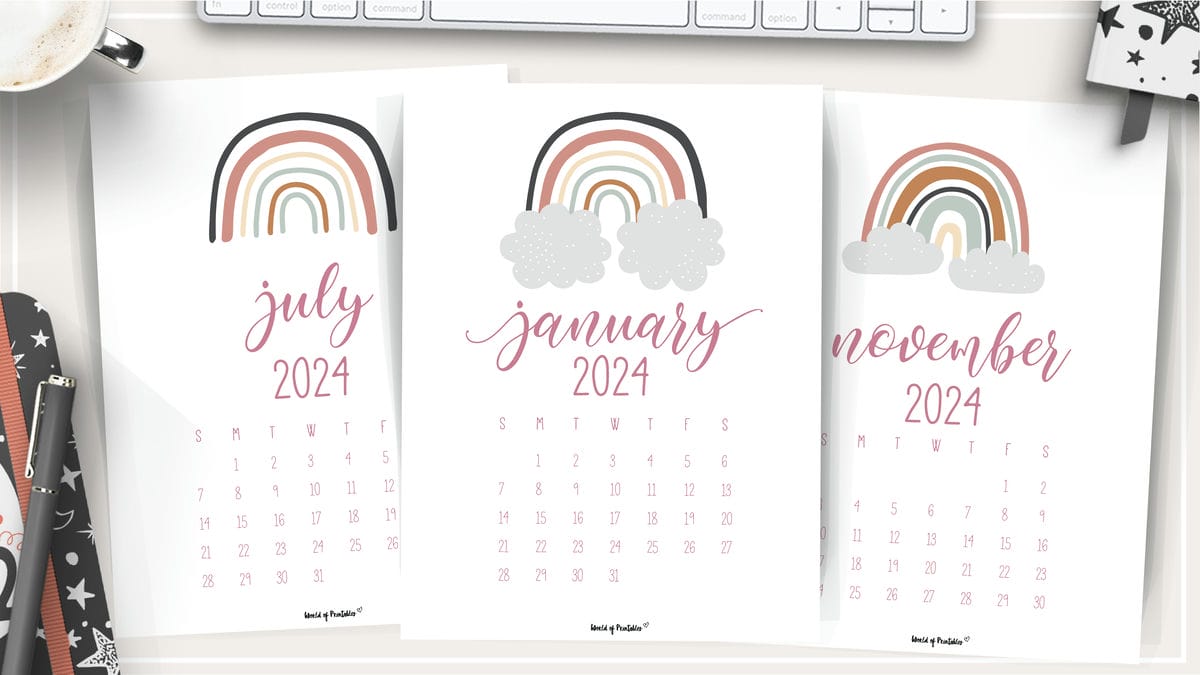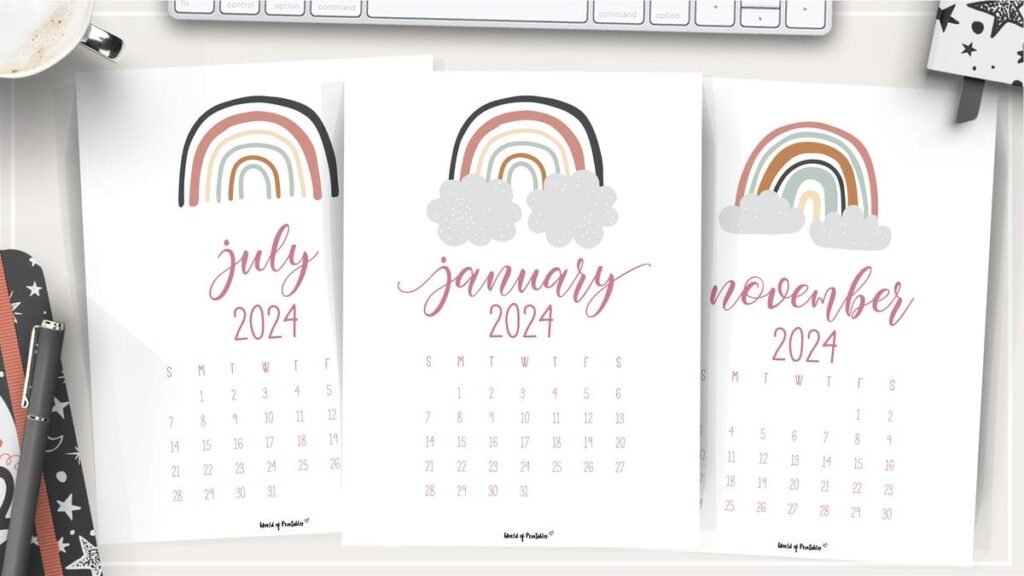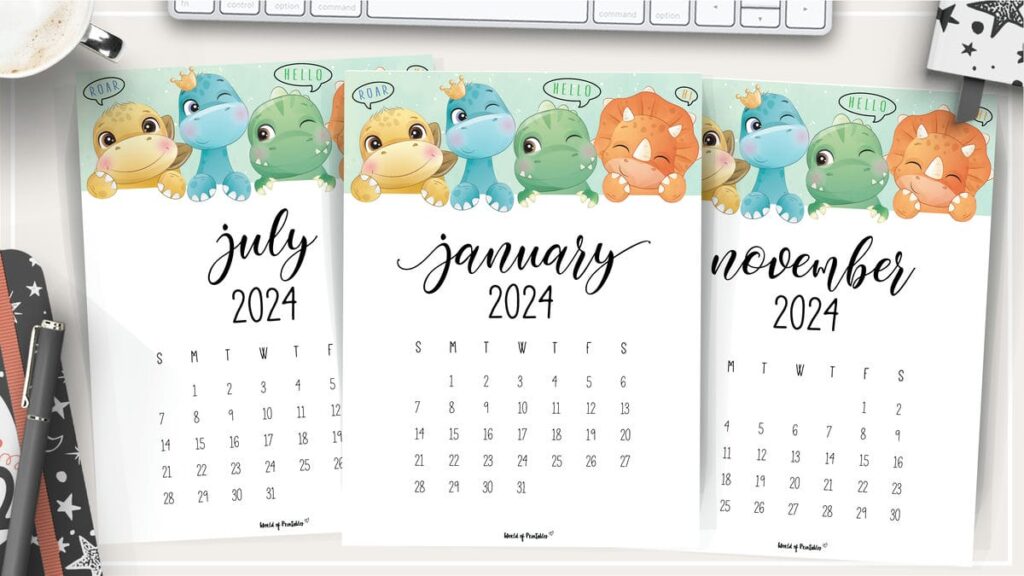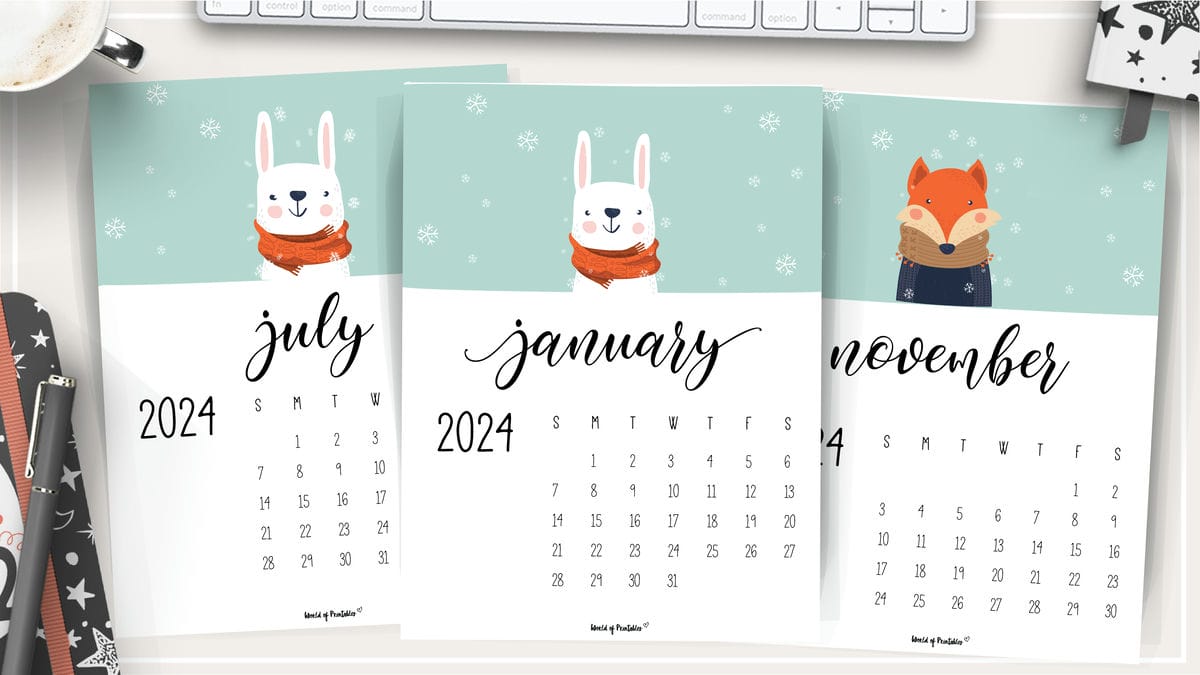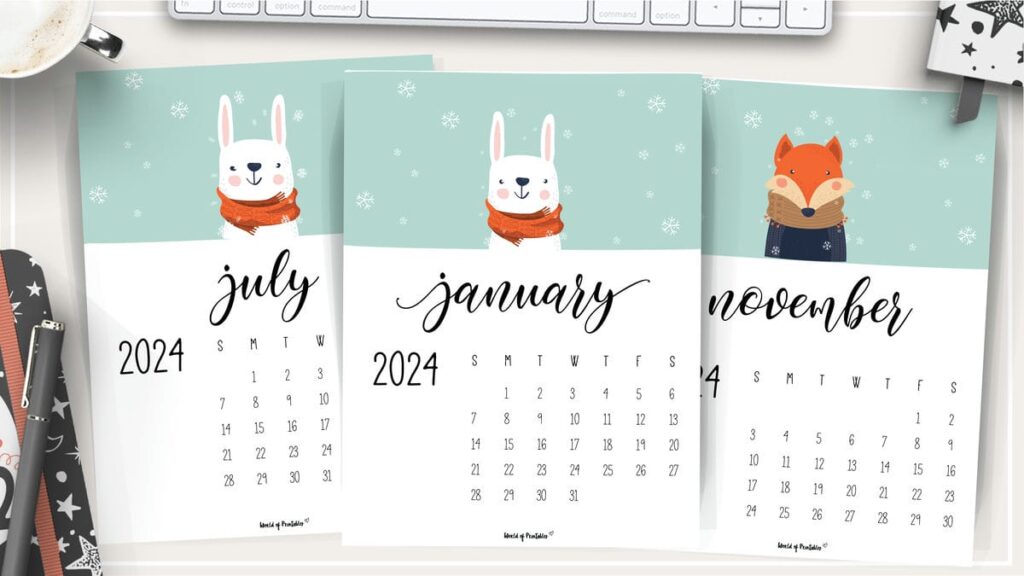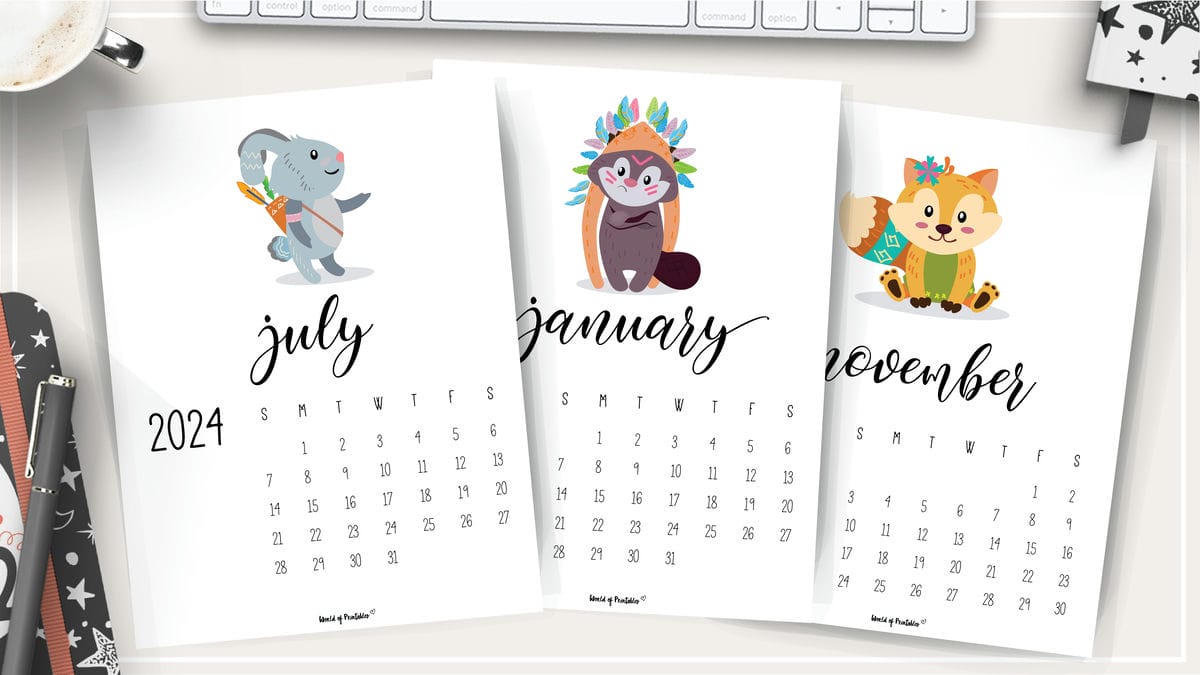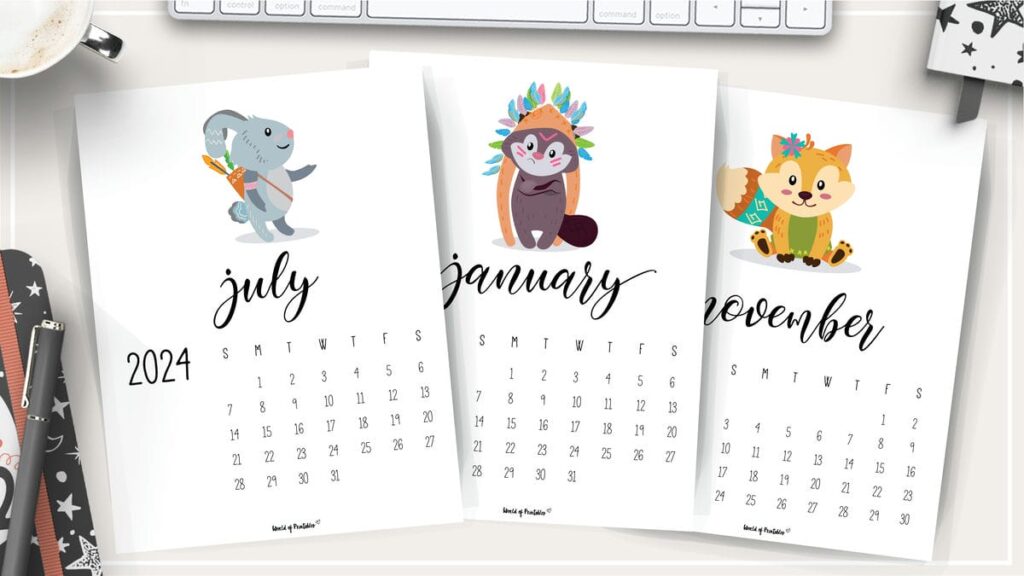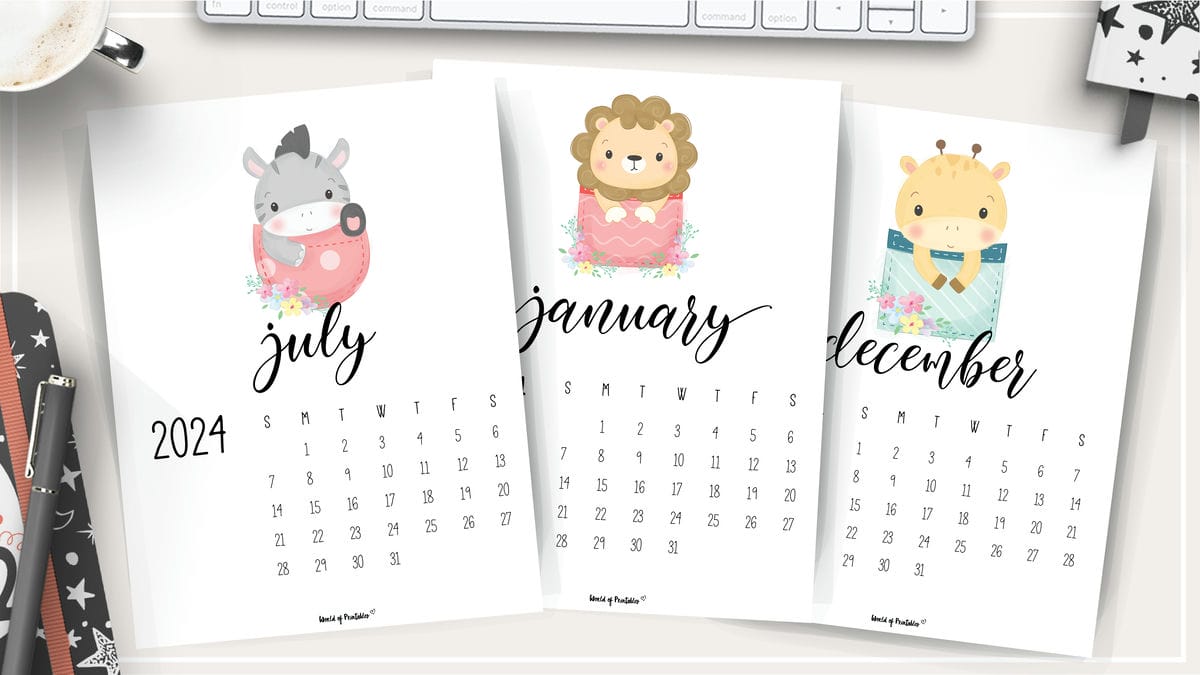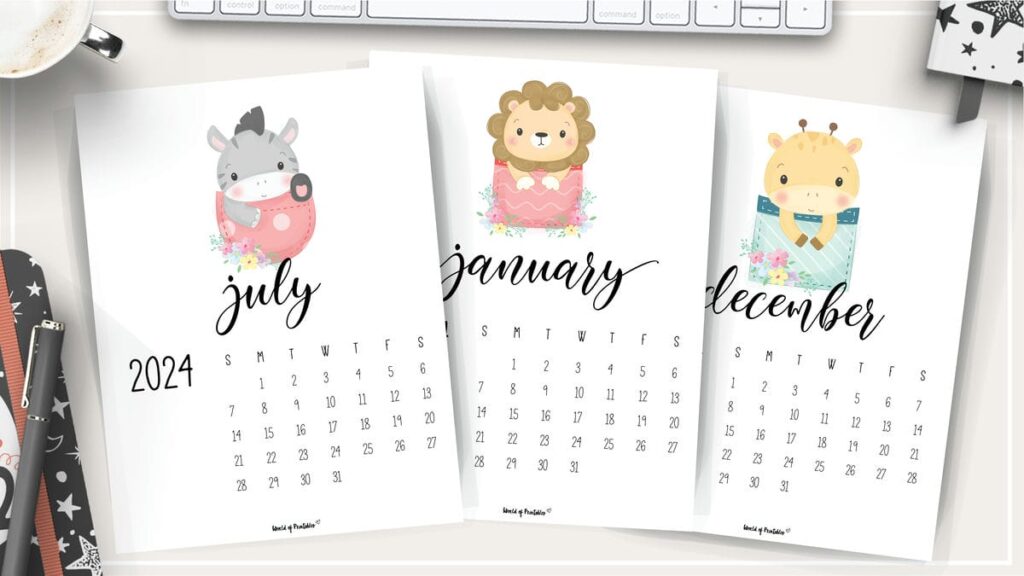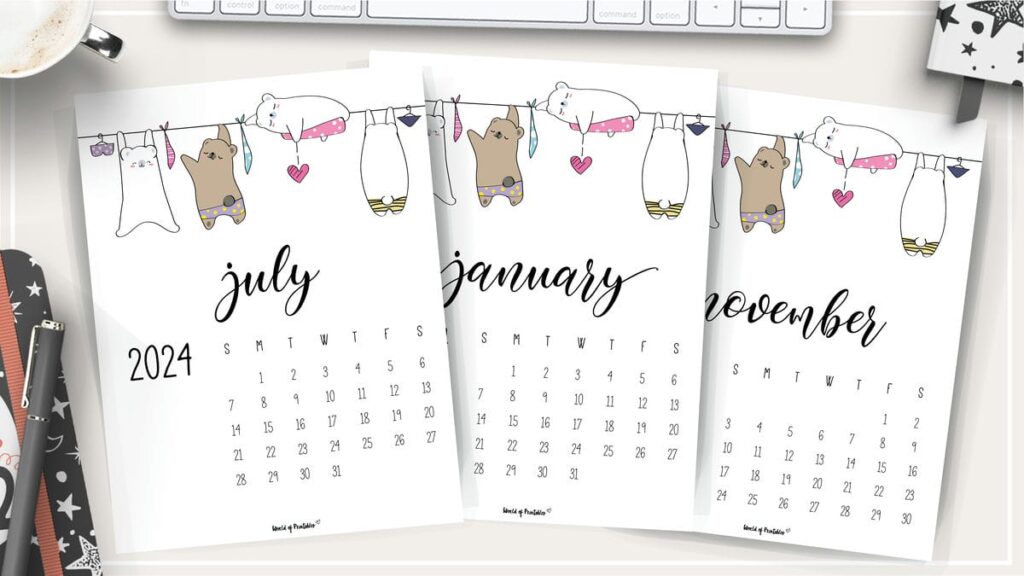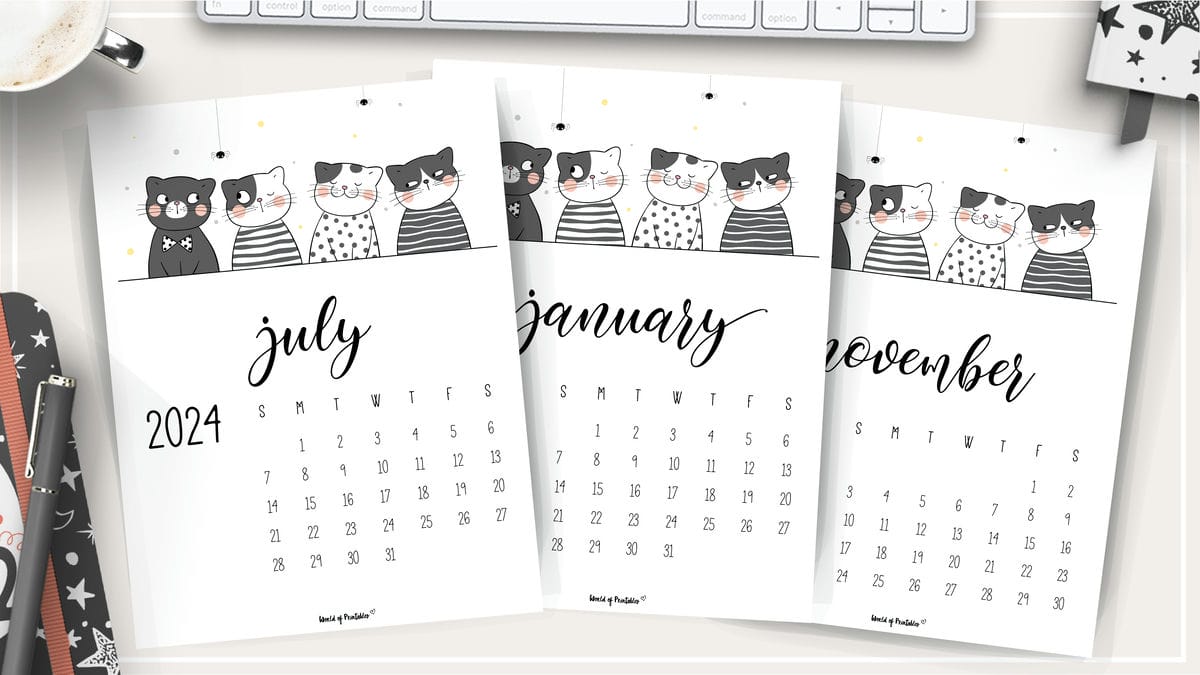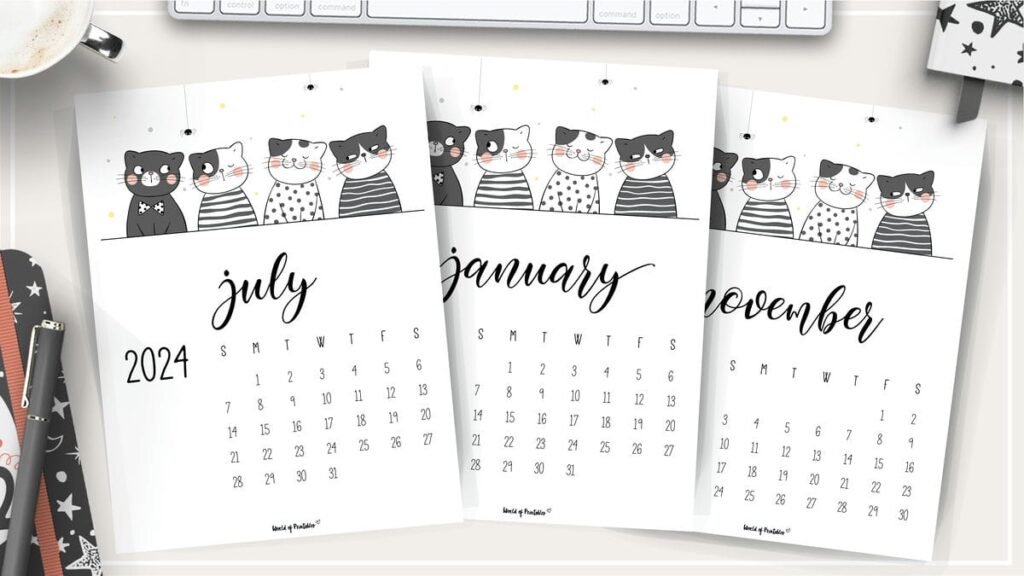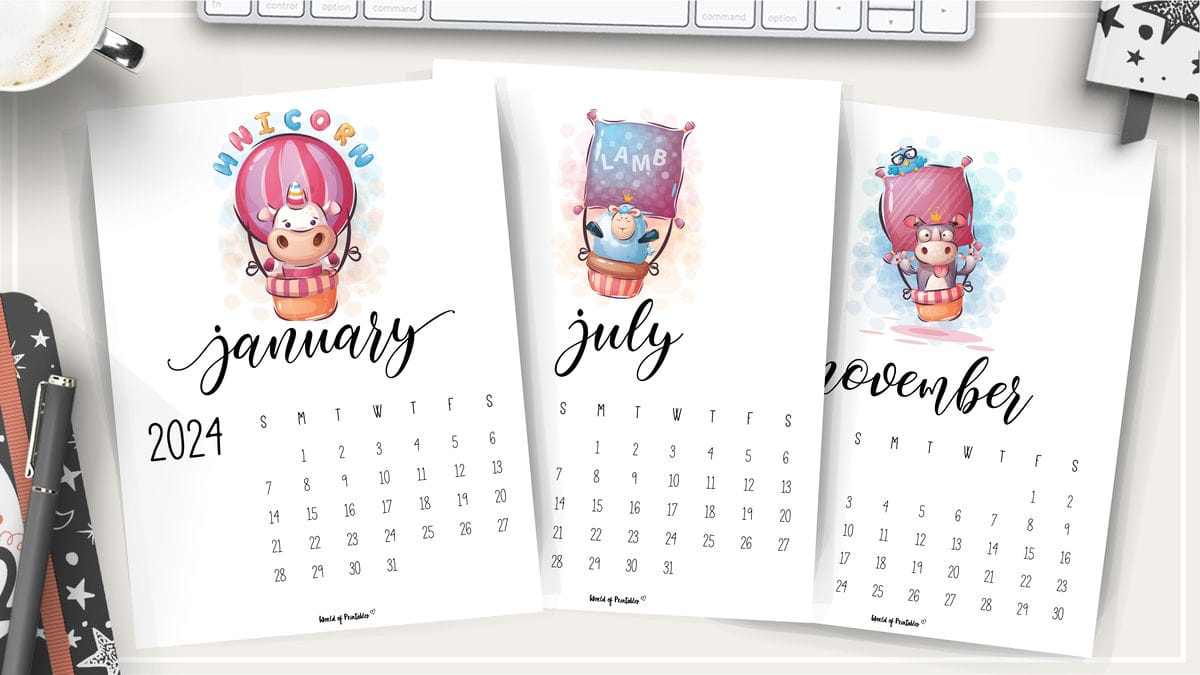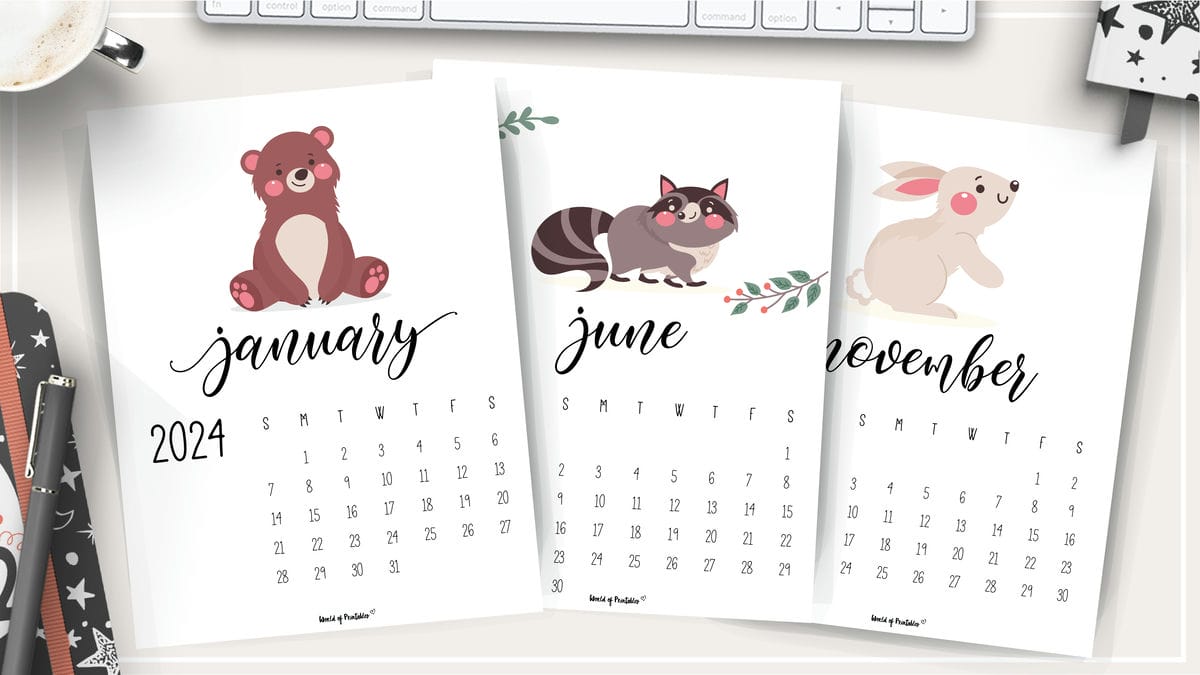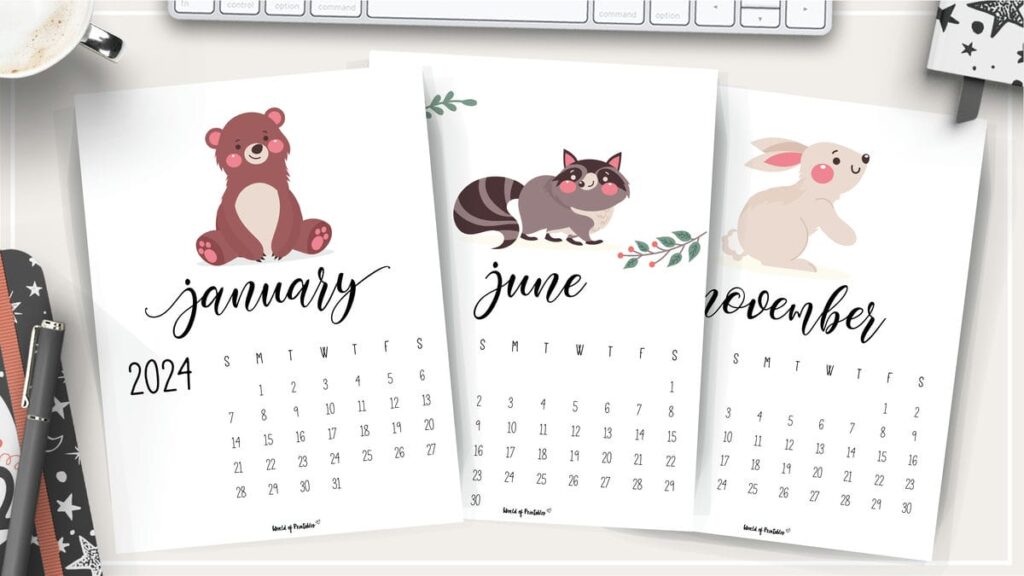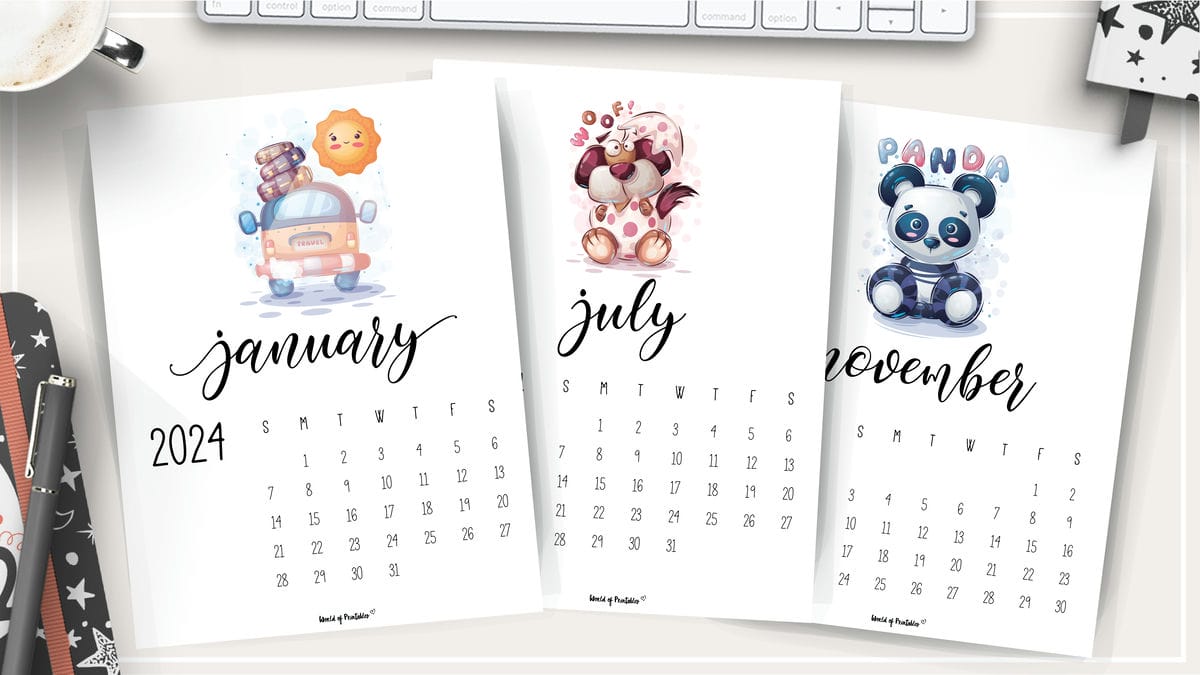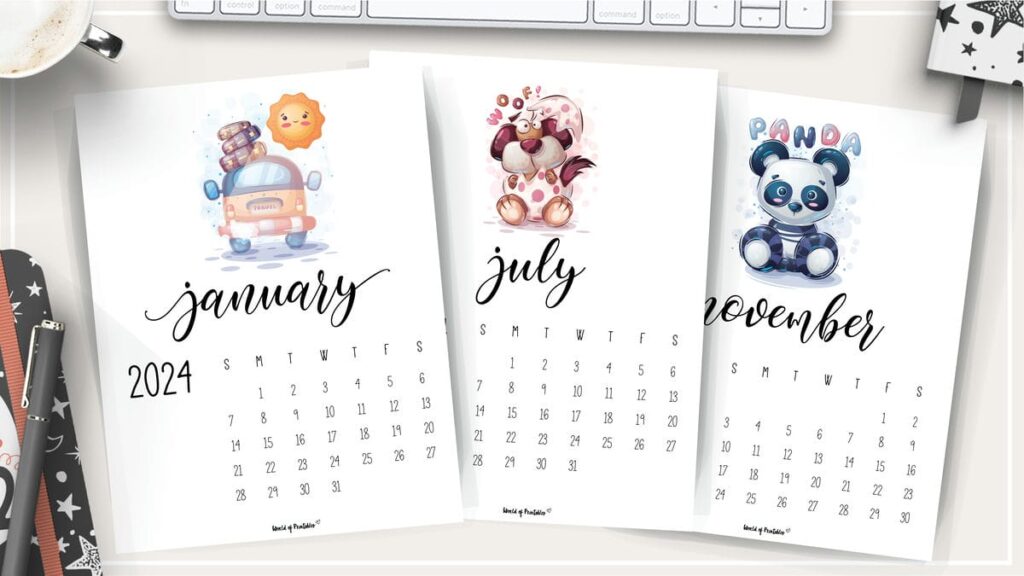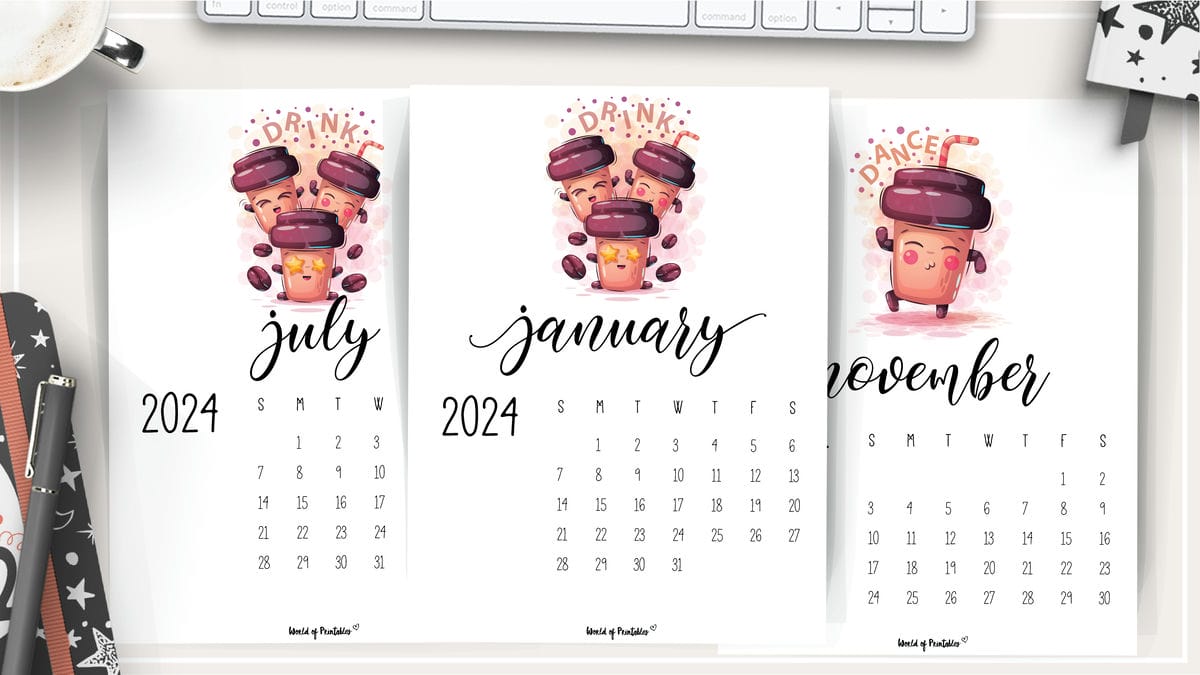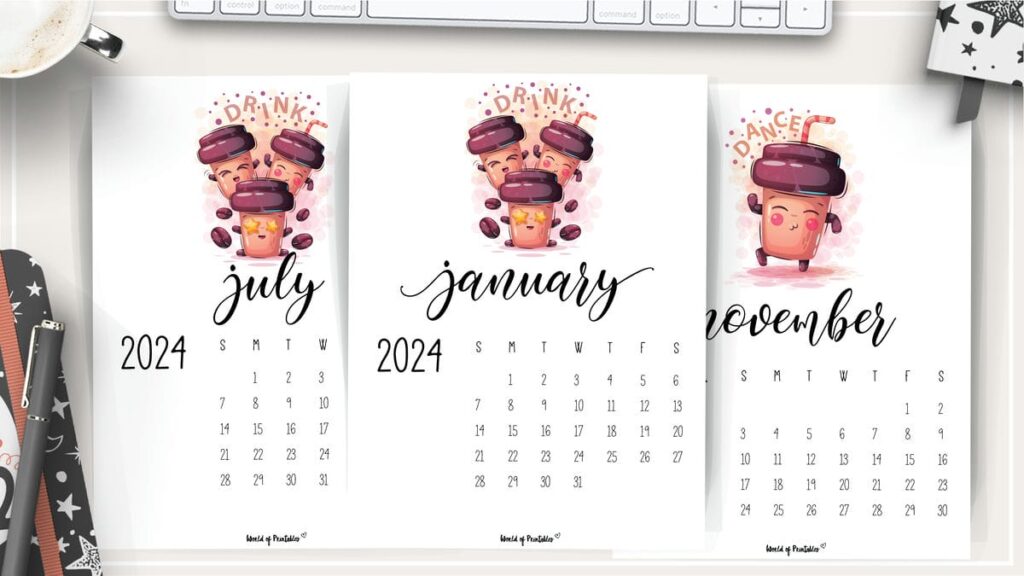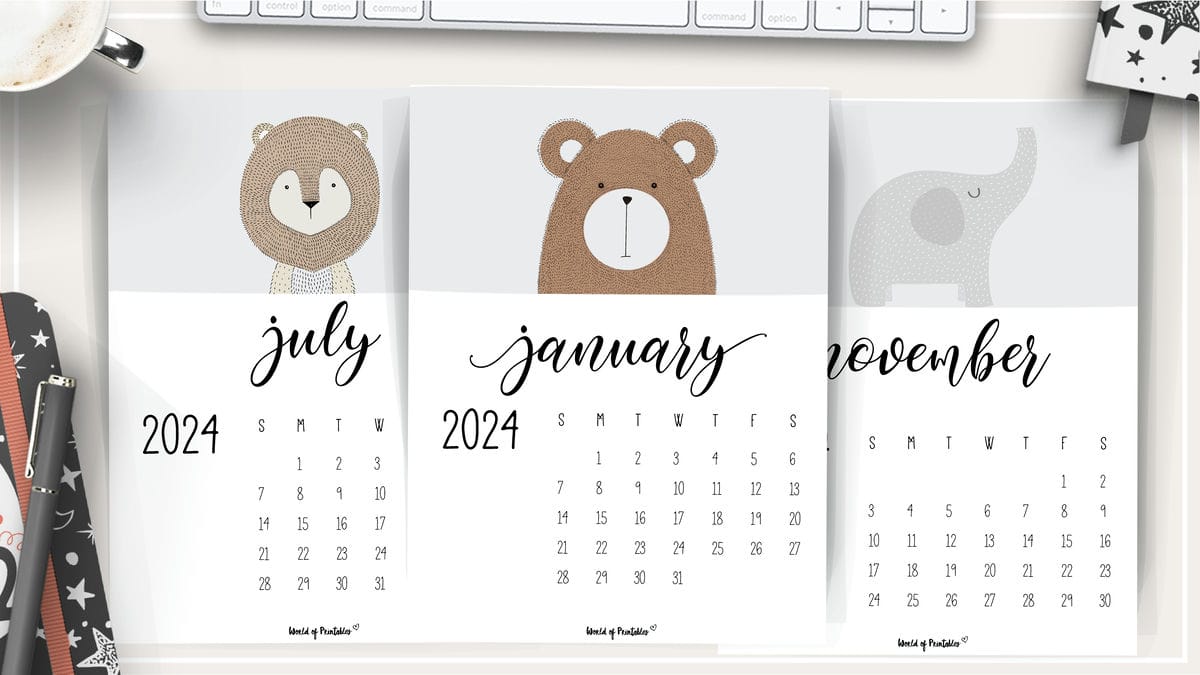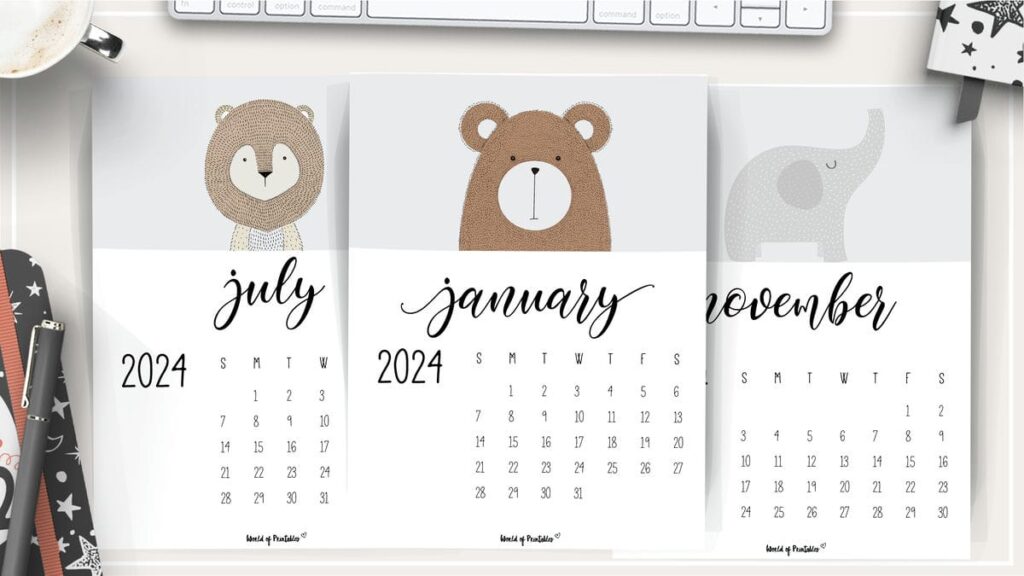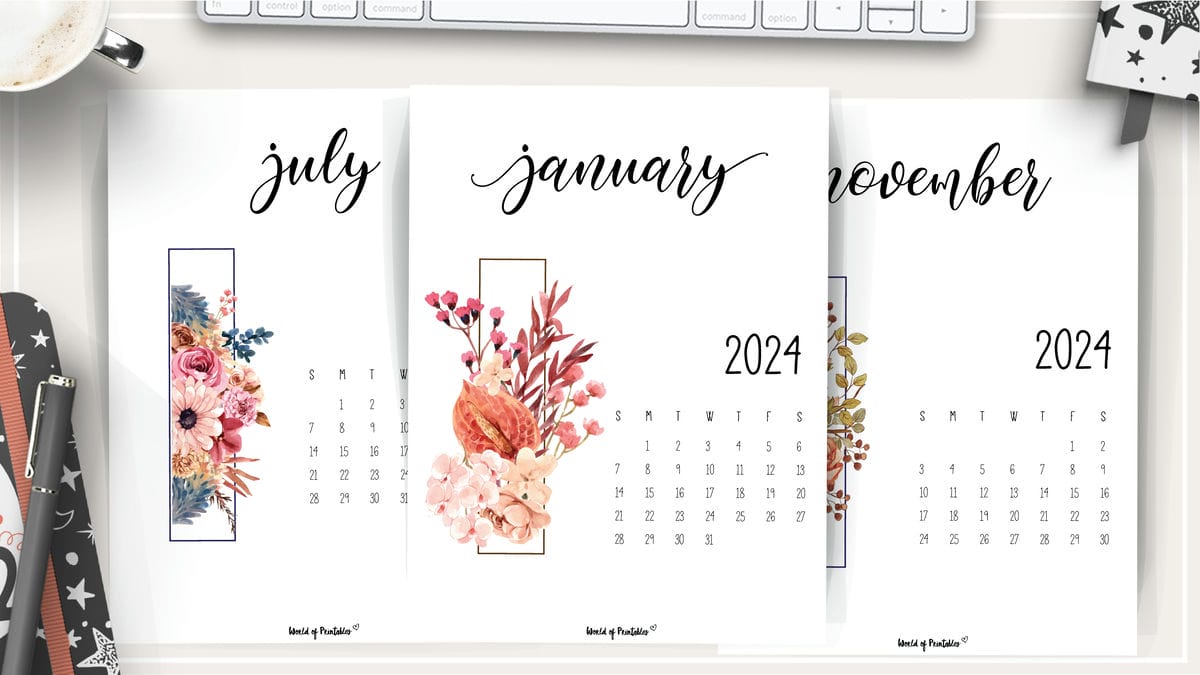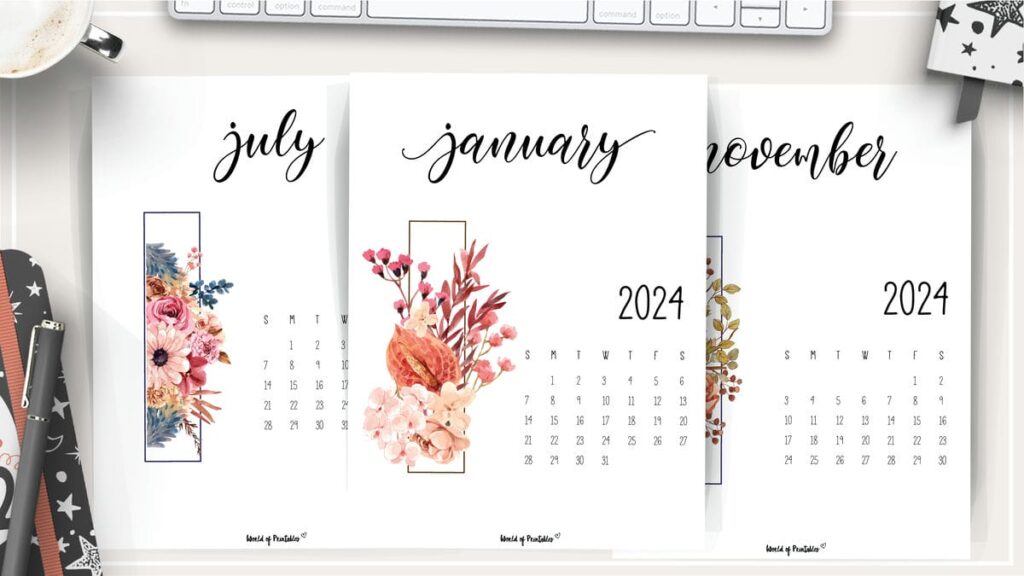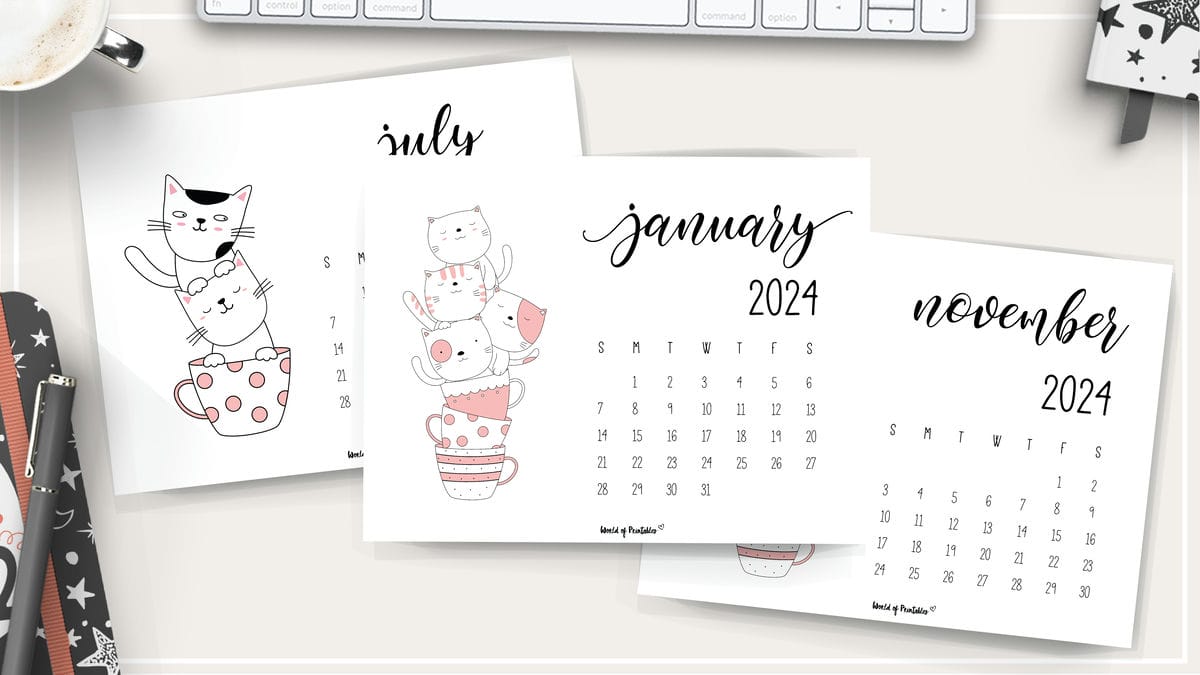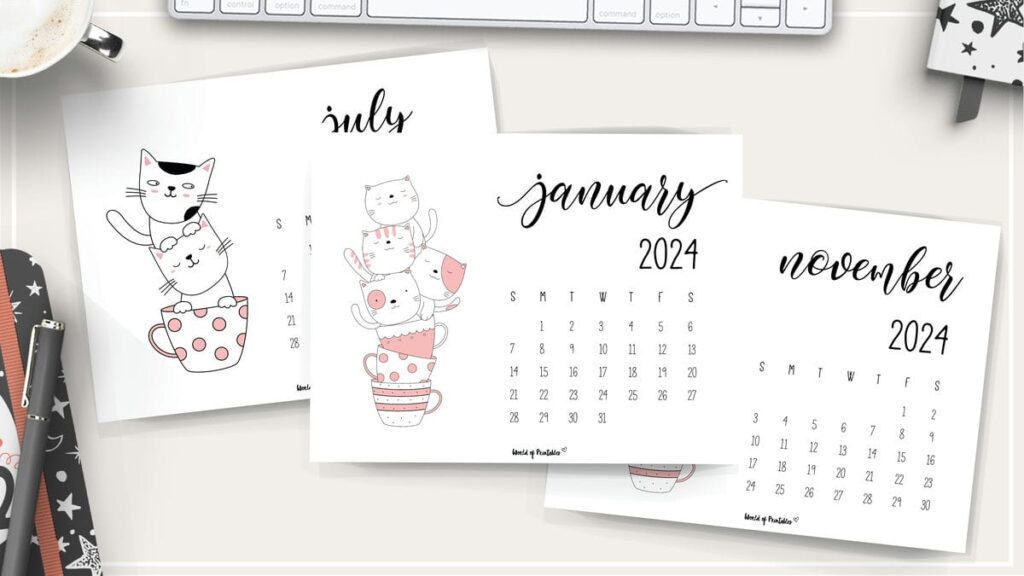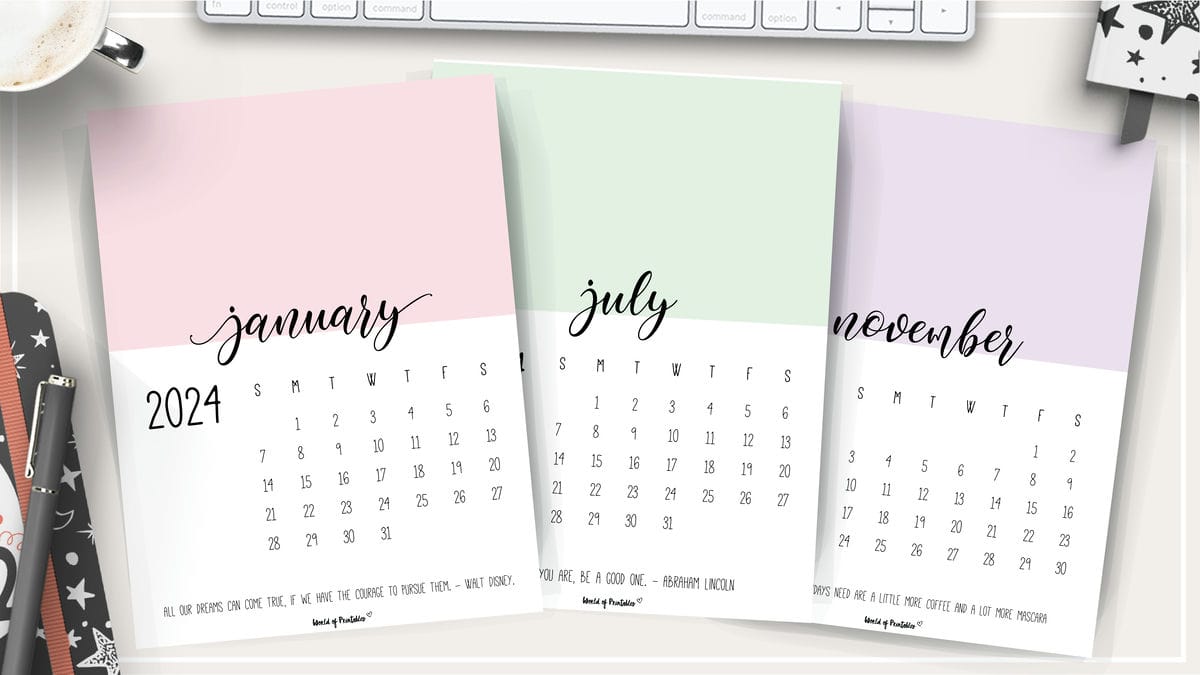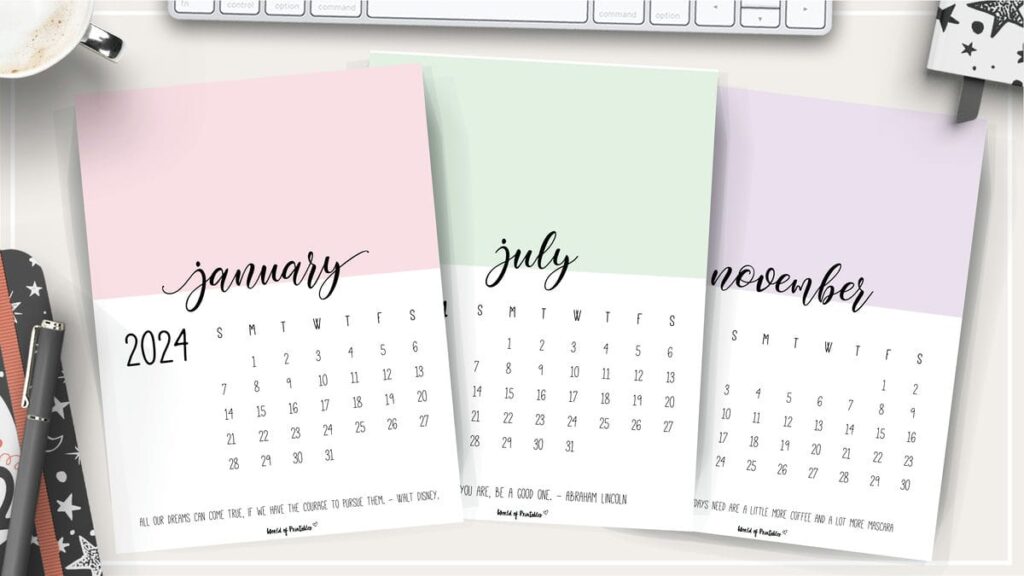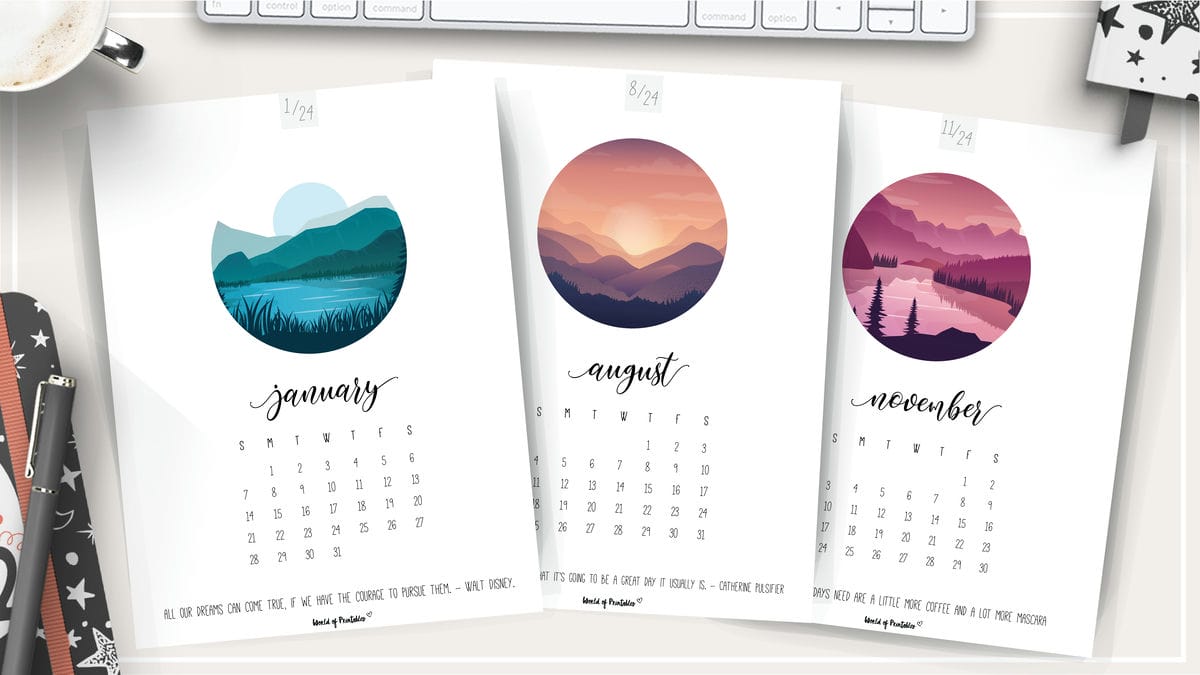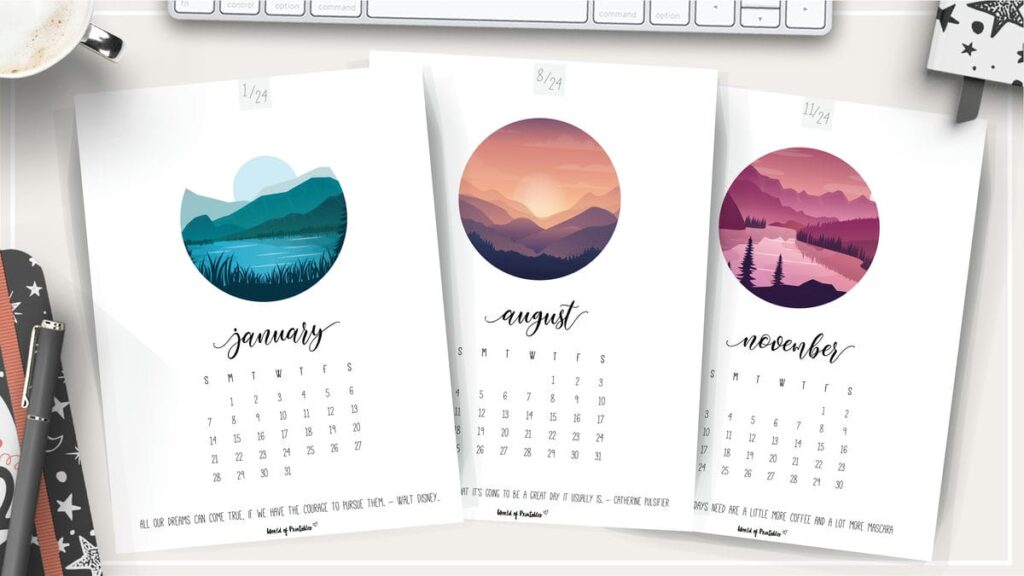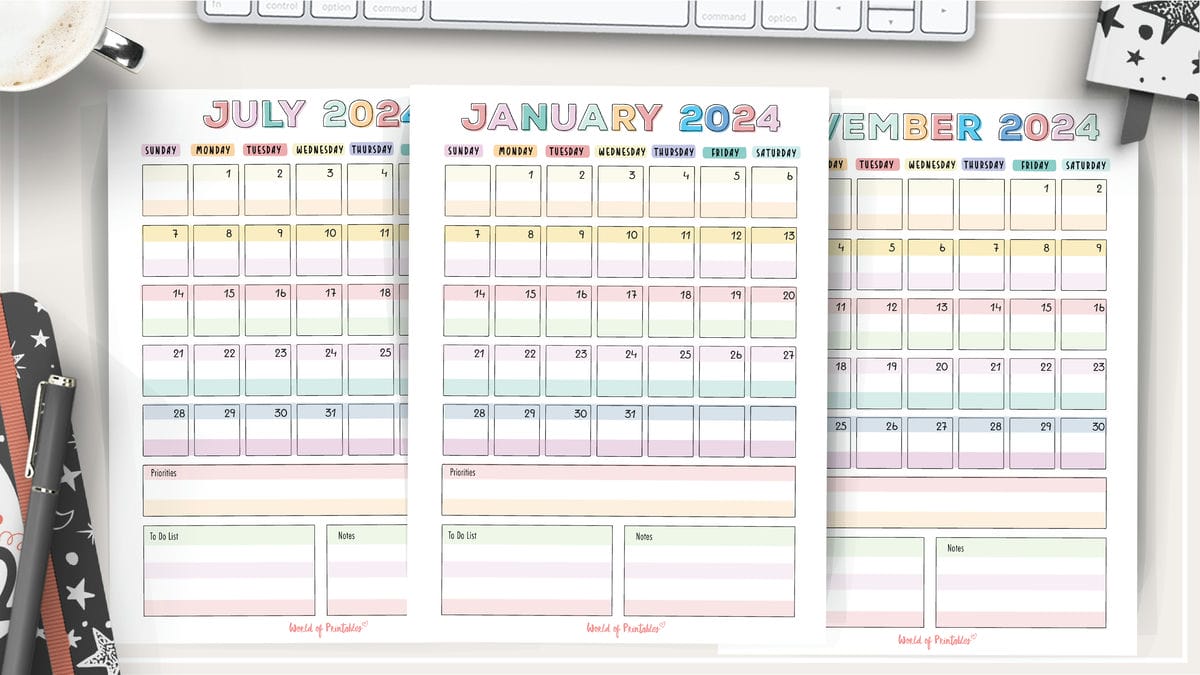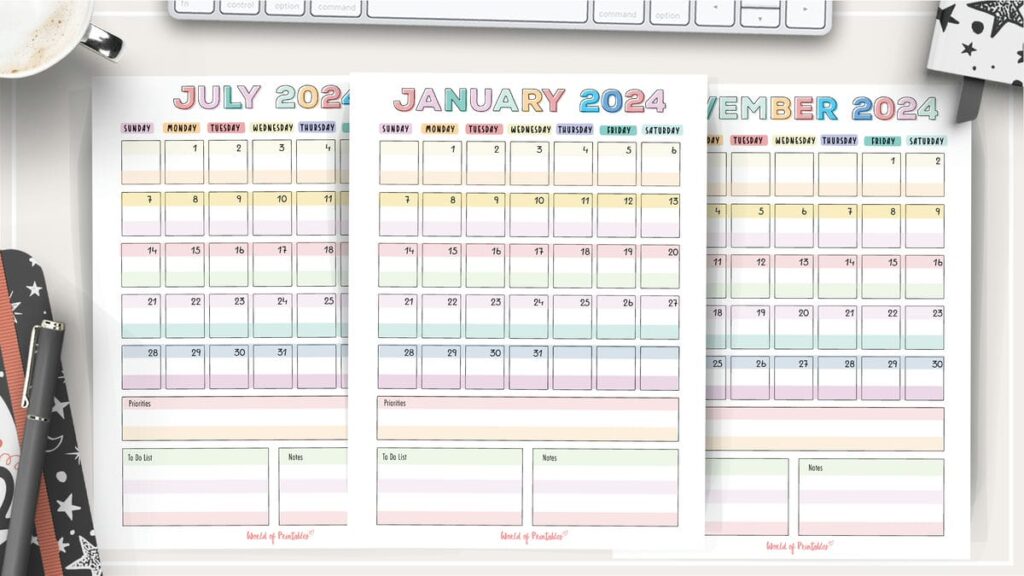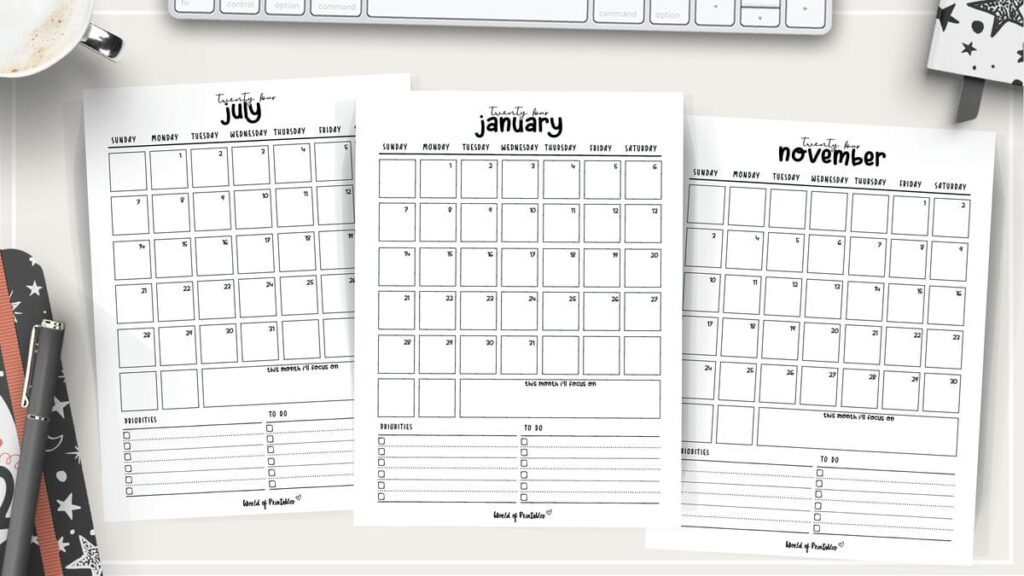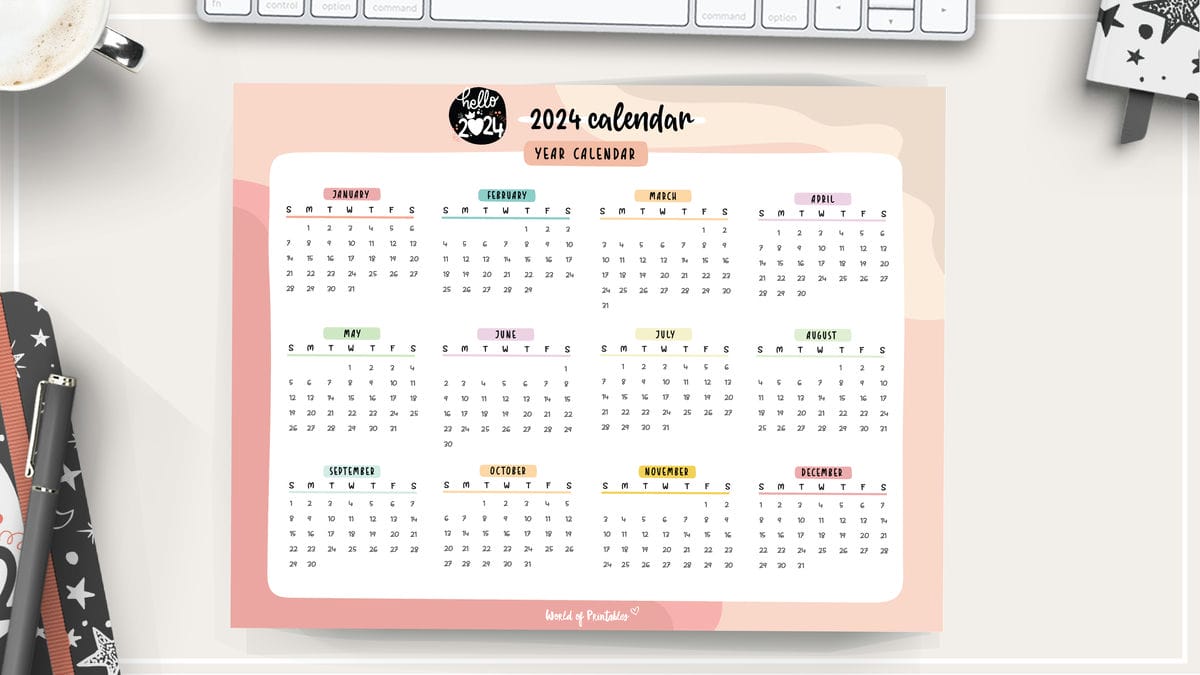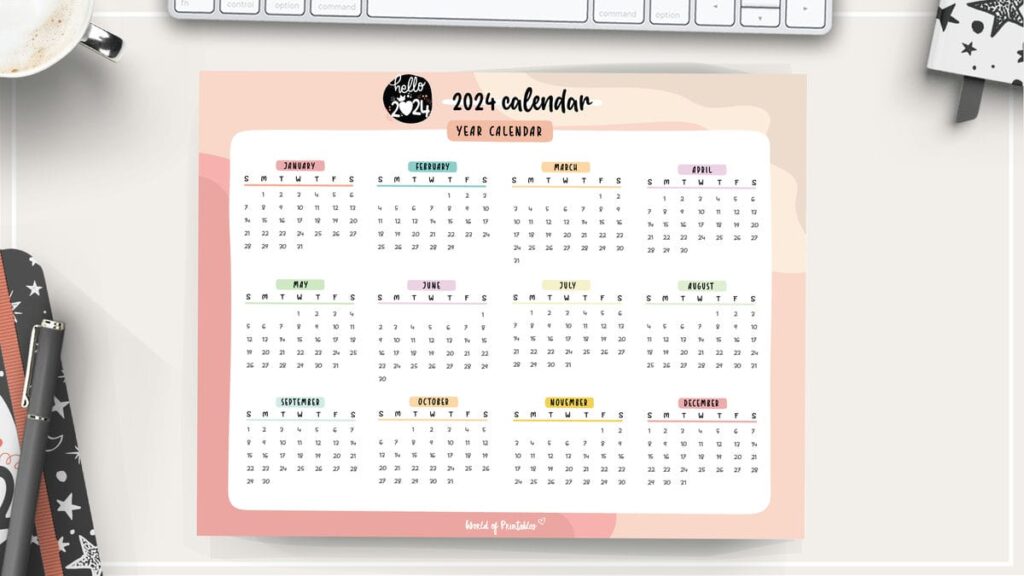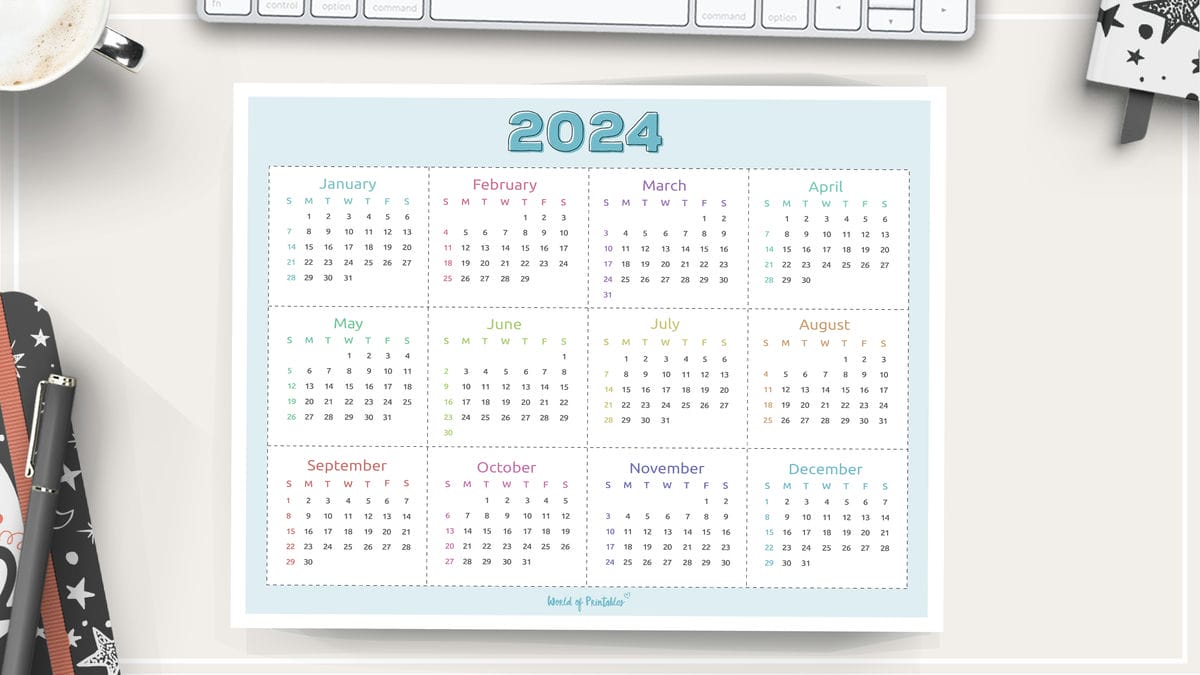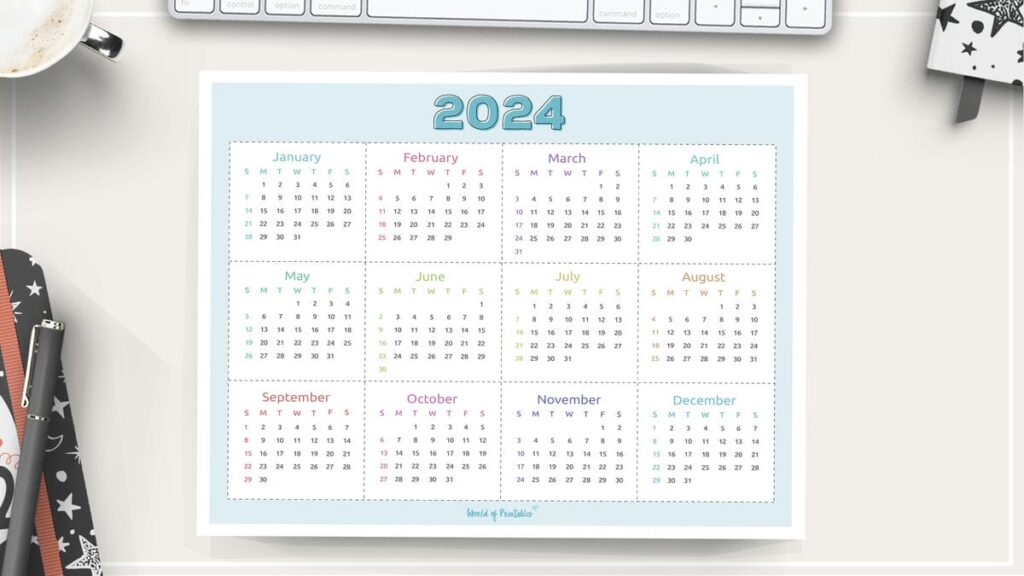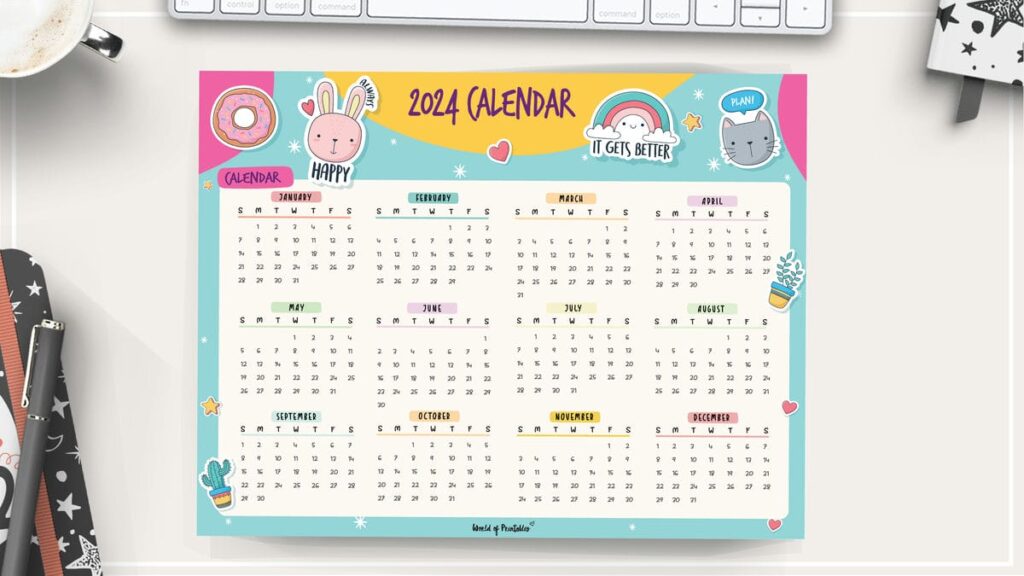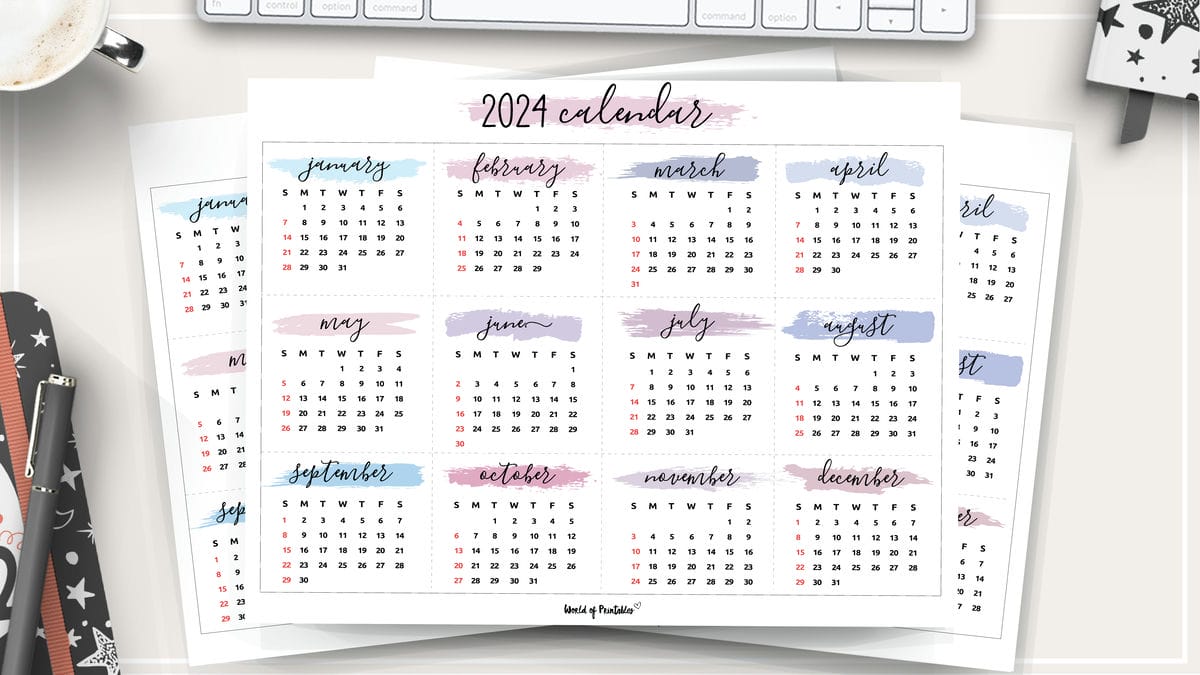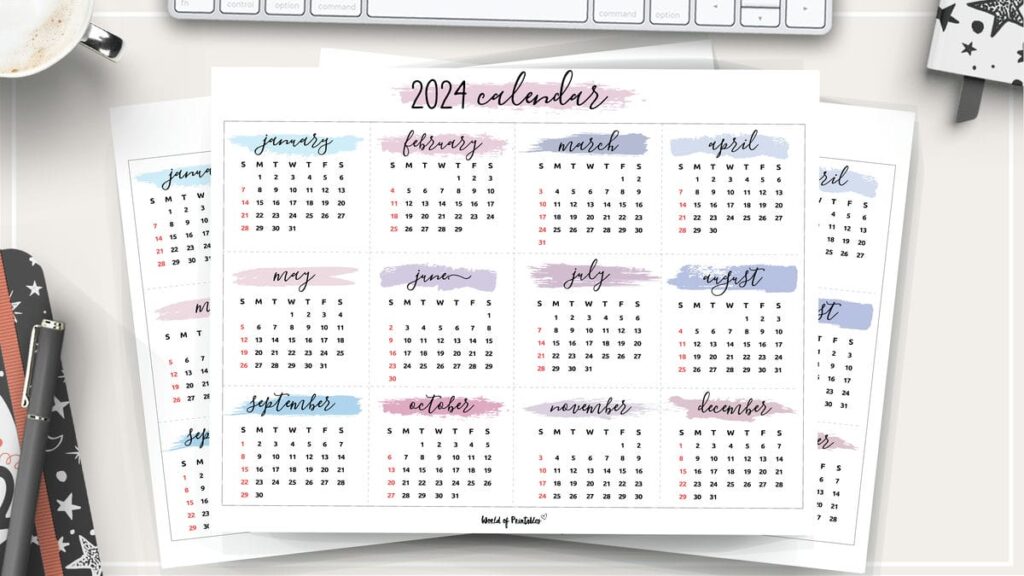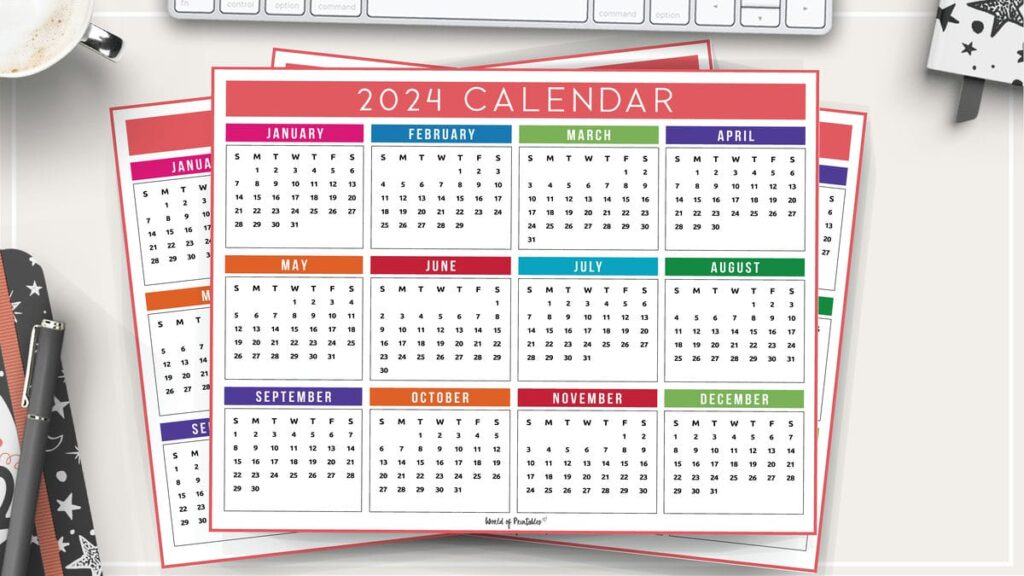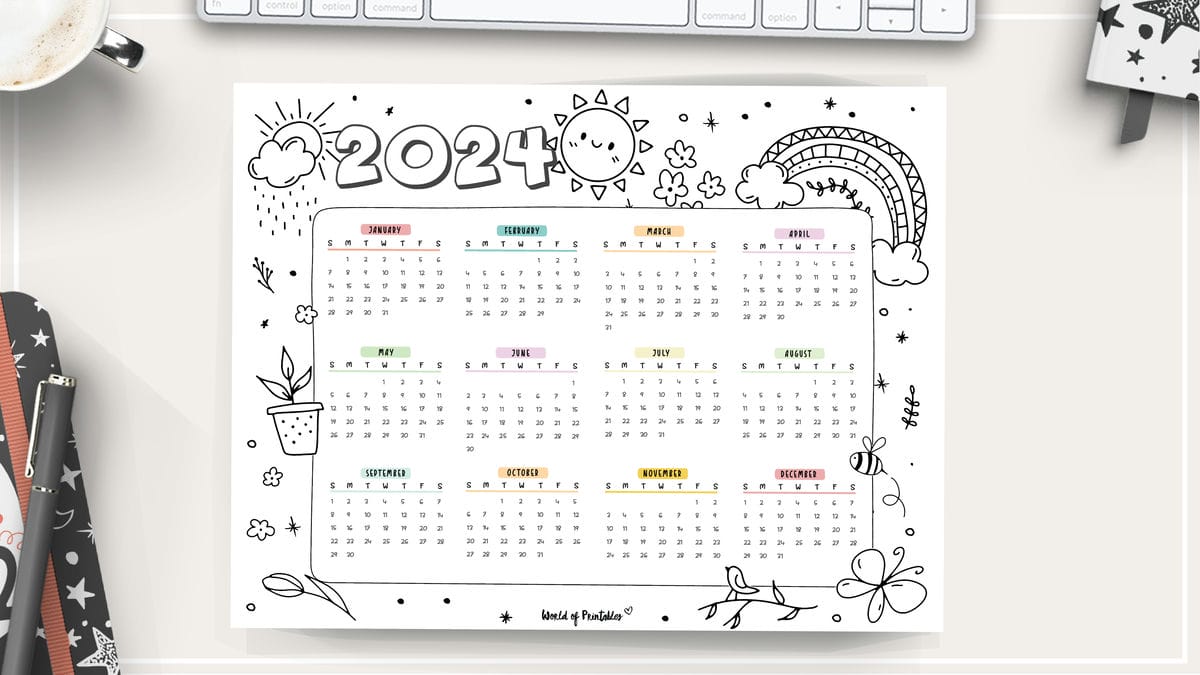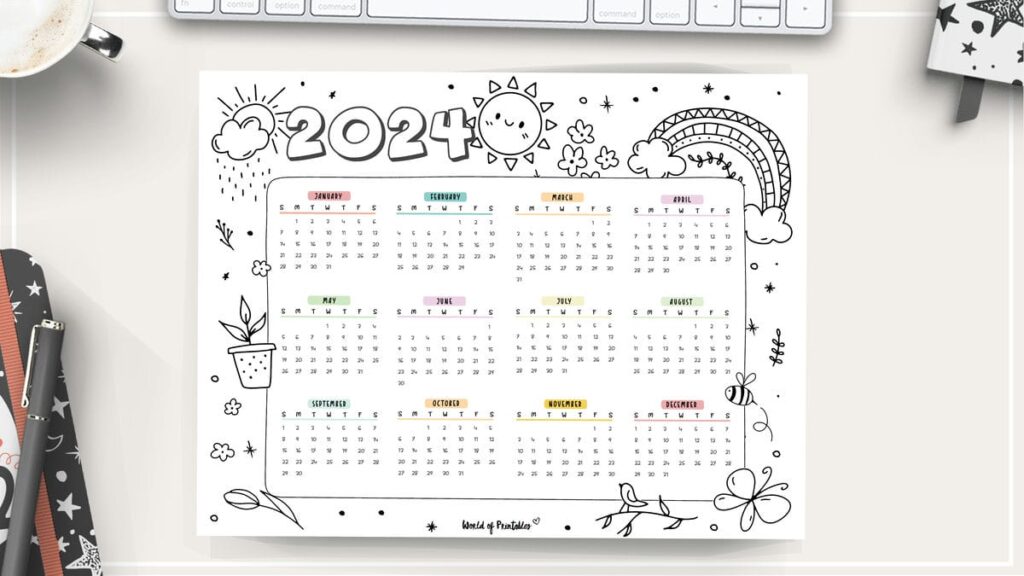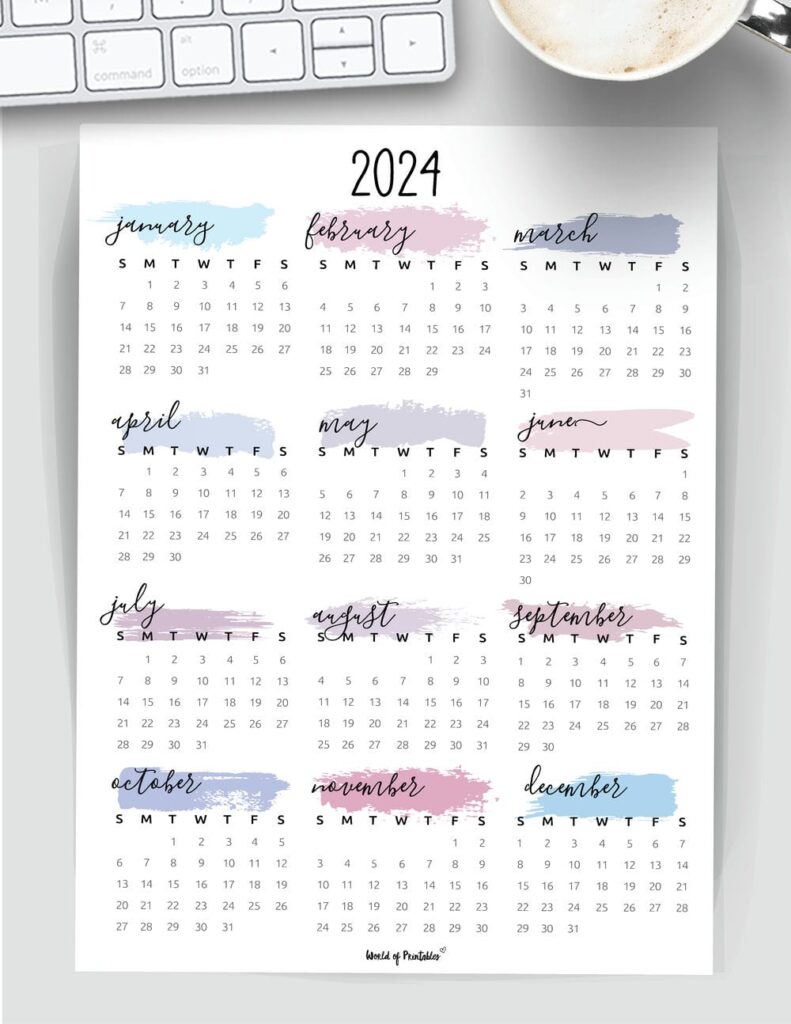 How do I print a cute calendar?
To download and print any of these adorable calendars, select your preferred design from the collection here on this page and download the PDF. Save the file, open it with a PDF viewer such as Google Chrome or Adobe Reader, adjust your print settings, and hit "Print" to have your cute calendar in hand. It's that simple!
More Free Printable Calendars!
If you like these calendars, be sure to see our full range of 2024 year calendars for many more styles.
See our full range of 2024 calendar with holidays for attractive calendars that include the main holidays for 2024.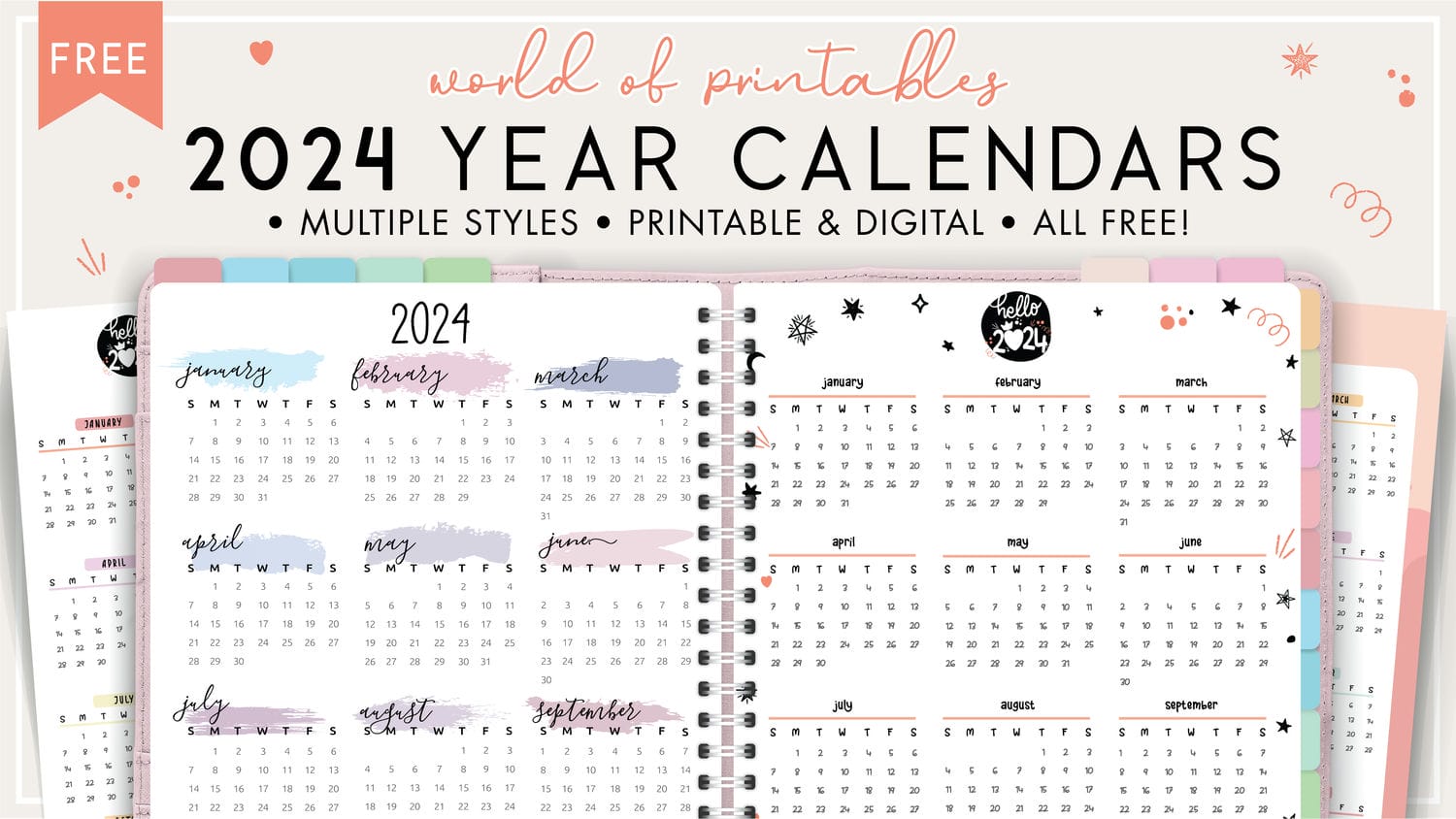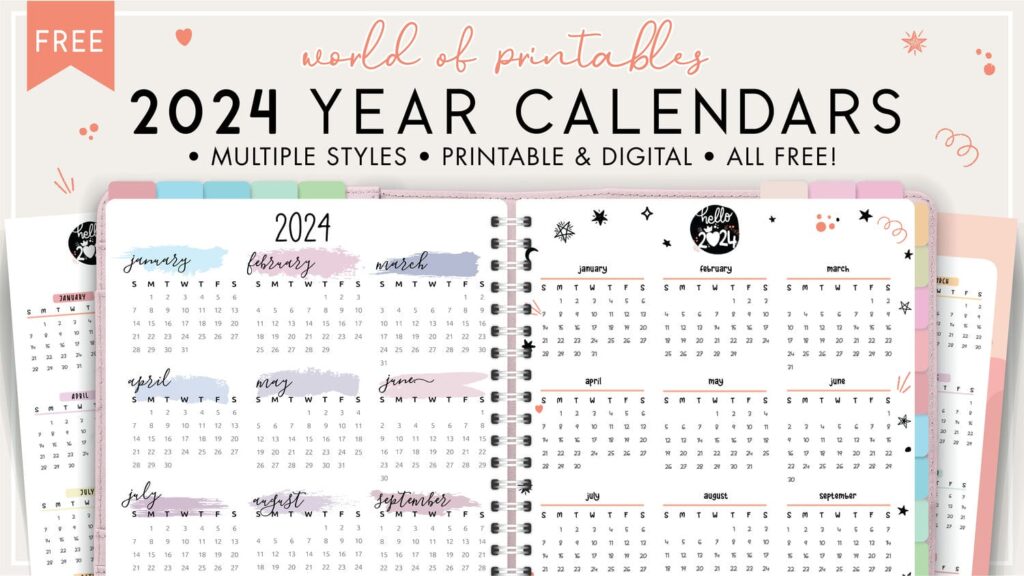 A new year means new free printable 2024 calendars! I'm so excited to share with you some fresh freebies for 2024 and I hope you love them as much as we do! So choose your favorite cute calendar from the collection here and be sure to come back whenever you want to change your calendar for something fresh.
Plus we've also created some very stylish calendars that you'll find very useful:
Conclusion:
In a world that often rushes past us in a blur of deadlines and obligations, embracing cuteness can provide a welcome respite. Our collection of cute calendars is designed to infuse your daily routine with joy and creativity. Download your favorite adorable calendar today.
Calendars For Every Month
If you prefer getting a monthly calendar for a specific month, you can browse our monthly calendars for each month of the year to see each month in a variety of different styles.
Jump to the 2024 calendar month you need
Be sure to grab as many printable freebies as you can while you're here.
---
Like these freebies?
Get notified of our next monthly free printables – you're gonna love them!
Follow World of Printables on Pinterest