Version
Download

4044

File Size

10.00 MB

File Count

1

Create Date

December 14, 2022

Last Updated

November 4, 2023
Enter the freebie code below to download the free 2023 Planner in pink.
See what's in the 2023 Planner to see everything that's included with this free planner and how to use it.
Get your code instantly
Tip: You don't need to subscribe to our newsletter to get your code!
The download codes are also displayed in our website video below. Simply watch the video below and wait for the printable planner code to be displayed, you'll find the latest codes within them.
If you can't see the videos, simply disable your adblocker and refresh this page then wait here for the video to cycle through to the code video.
Have trouble downloading? See our Help page.
Watch video to get your code:
Save your money
If you love a great cash saving, and are looking for more ways to save money, choose from our huge range of products, and get them all for free!
Check out our freebie vault, which contains lots of free templates, and planners that you'll love, as well as our premium digital planners, premium printable binders, and more, and is a great way to save your money.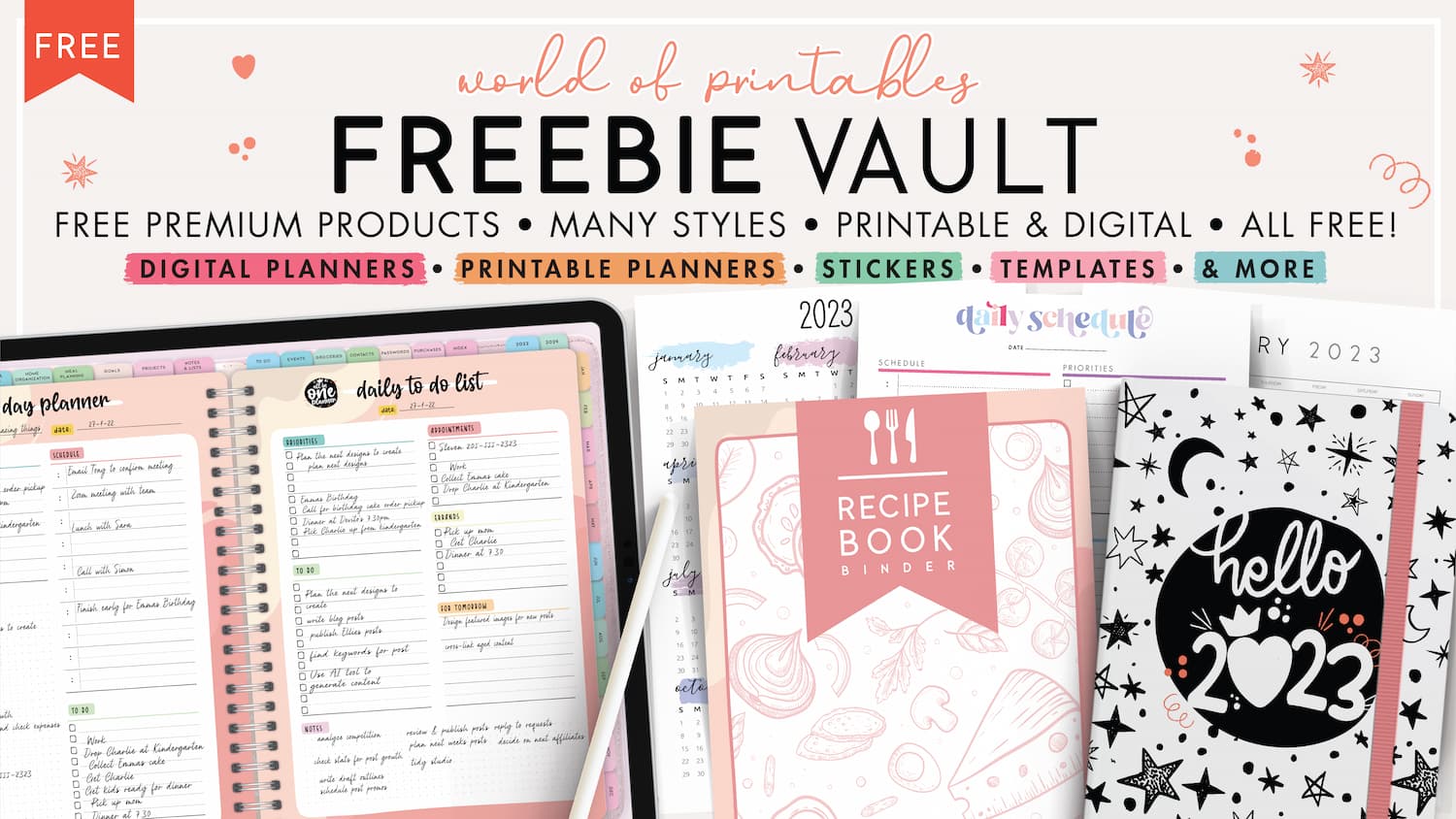 Go to our Freebie Vault and see many other premium products that you can download for free. Many more stylish digital planners are available.
Get the free planner
Enter your code below to get the free planner:
Enter Correct Password to Download
Your Download Link is Ready