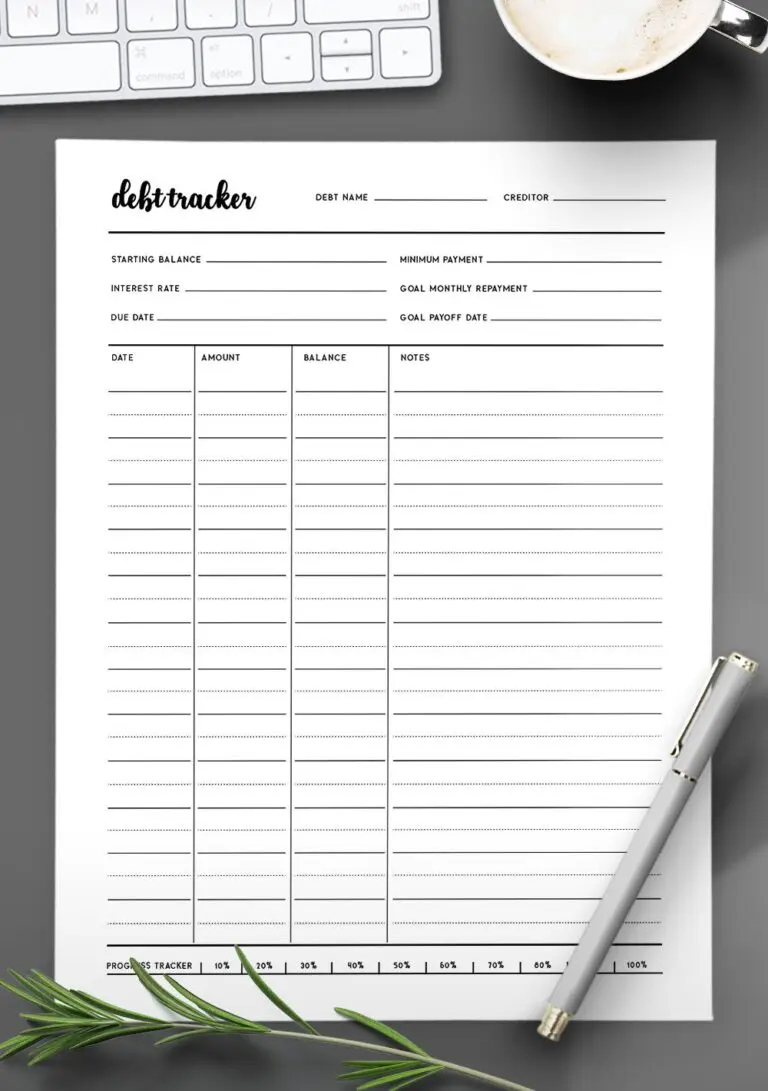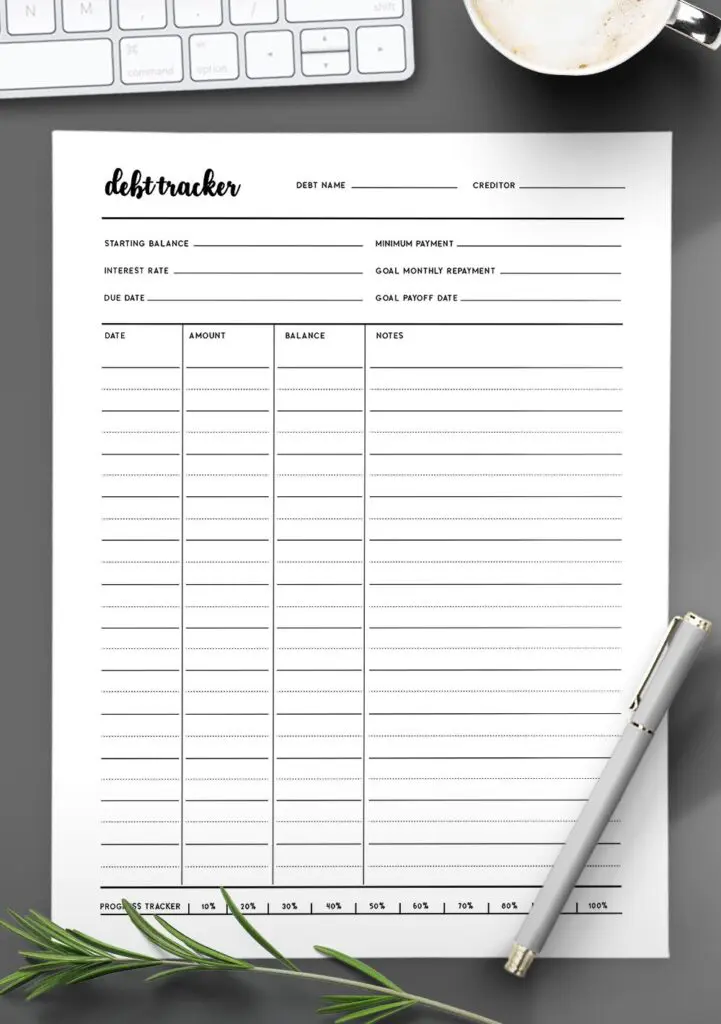 Need a little help getting on top of your debt? Use this free debt tracker printable to help you plan your debt payment goals and stay motivated and on track to reaching them.
In my personal opinion, the best place to start with anything is to have a plan and it's no different when it comes to paying debt.
We've created a debt tracker to help when it comes to figuring out your debt and making a plan to pay it off in a manageable way.
There are different sections to this debt tracker which include:
Debt Name
Creditor
Starting Balance
Interest Rate
Due Date
Minimum Payment Amount
Goal Monthly Repayment
Goal Payoff Date
Dates of any payments made
Amount of each payment made
Current balance after each payment
Notes relating to payments made
Progress Tracker
How to use a debt tracker
To use a debt tracker, you start by using one page per debt so you can organize and understand each individual debt, after all, all debts are different.
First you will need to write down your debt and the creditor, so you know who this debt is with.
Next you will need to plan out your next steps for paying your debt. What's your goal pay off date? So how much do you want to pay each month? Being realistic, what's the minimum you can pay without being squeezed for money?
Then you need to log as you go.
Note down the date of each payment, the amount you have paid, the balance and any additional notes.
There is also a progress tracker bar at the bottom of the page so you can mark off each percentage as you progress towards paying off your debt in full. It's a great way of seeing your progress to reaching debt free goal.
Using this debt tracker will allow you to see the impact you are having on your debt with each payment. It should motivate you and inspire you to face your debts but do it in a way that is as stress free as possible.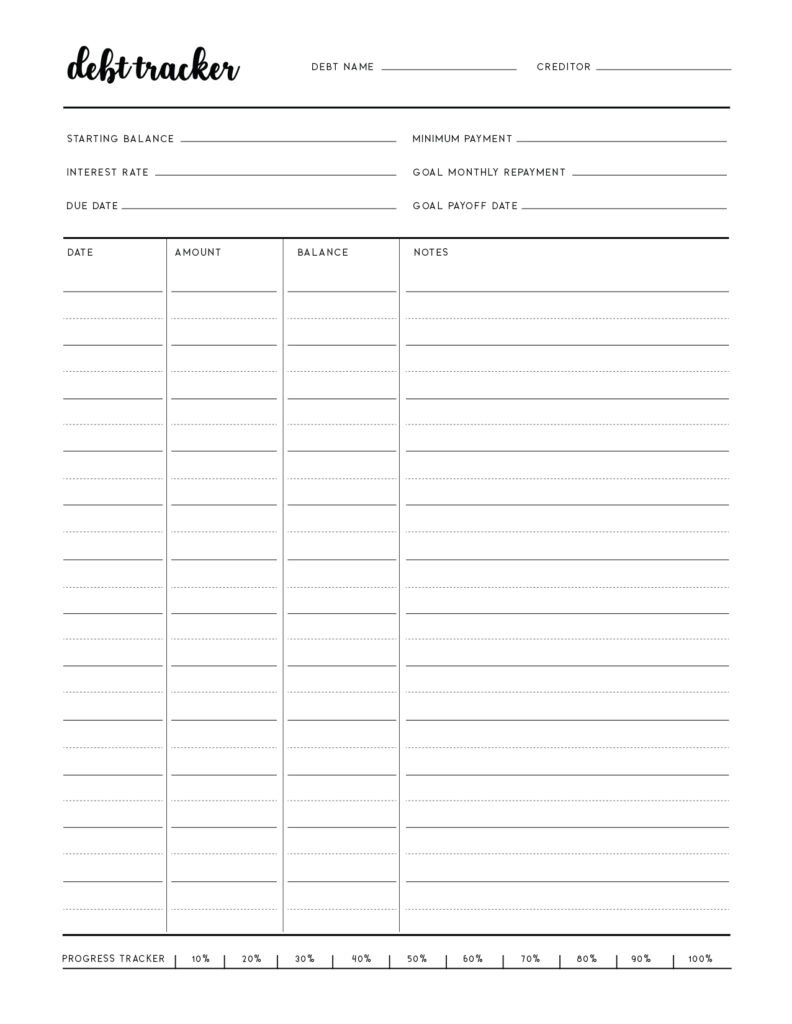 The Debt Tracker is also included in our Financial Budgeting Planner that has been created to help our readers manage their money and take control of their finances once and for all.
Download the free debt tracker printable
To get the free debt tracker printable for free, click the image above and save to your computer.
If you are looking for more, then check out our huge range of awesome printable templates and find the ones you need.
Alternatively, for the highest quality version which comes in four different themes, click the button below to visit our product page. Use the coupon code displayed to get it for free.
Print it! – Our templates look so good when printed on this bright paper. If you like keeping a planner, especially one you print at home, then make your pages look amazing by using the best paper for planner pages.
Remember to look through the rest of our printable templates, we've got everything you need for every aspect of your life!