Say goodbye April and Hello May with these ideas that will get you ready for the month ahead.
May is such a great month, with many awesome things happening such as May Day, Cinco de Mayo, Cannes Film Festival, and best of all, Mother's Day!
May is a beautiful month in the northern hemisphere, where many of us hit the beach as summer is fast approaching. In the southern hemisphere, May is when fall is coming to an end and many people are getting ready for winter.
So to welcome the month we've created over 50 ideas that you can use for free. From wallpaper for your desktop or iPhone to many useful planner pages to help you plan the month in style.
Hello May Wallpaper
These wallpapers are perfect for welcoming May with your tech this year.
Use these wallpapers as a quick and easy way to match your phone or computer background to the month! It's a fun option for changing things up and they look great!
Hello May Wallpaper For Desktops
These lovely Hello May wallpapers feature flowers, calligraphy, patterns, scenes, and nature. It is a beautiful collection with wallpapers designed to make your desktop background stand out.
To use the desktop wallpapers, simply click the image or link to the wallpaper you like and save it to your computer. From there, you can simply set the picture as your Hello May Wallpaper on your desktop.
Hello May iPhone Wallpaper
These beautiful and fun backgrounds are a great way for adding an attractive aesthetic wallpaper to your iPhone.
There are definitely a few solid favorites in here that add those spring/summer vibes to any phone.
The Hello May background wallpaper is so easy to use, simply click the image or link of the background you like and save it to your iPhone. From there, you can set the picture as your background or lock screen.
May Calendar Wallpaper
We've also created a range of free May calendar wallpaper for your desktop or iPhone, that feature a mini May calendar so you'll always see the dates of the month.
Remember to check out our full collection of free calendar wallpapers including other months of the year, colorful cute aesthetic wallpapers, and much more! We've got you covered.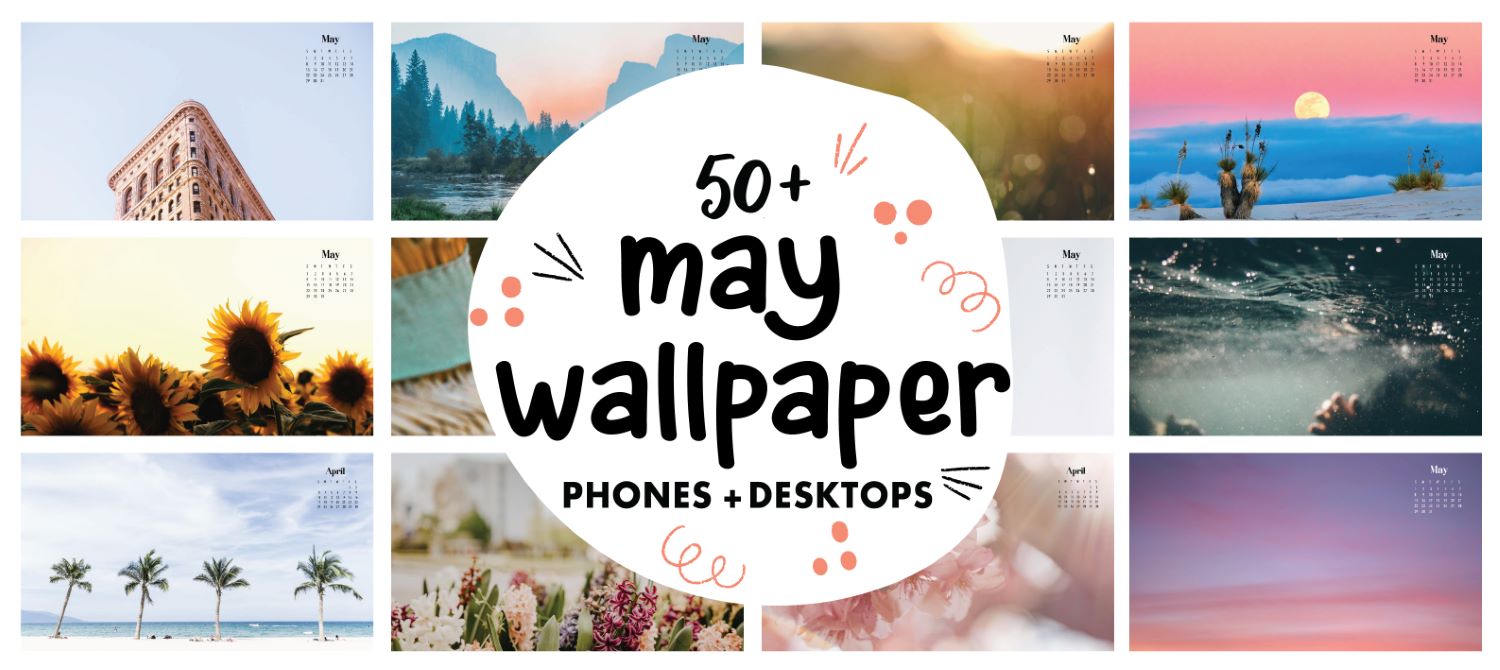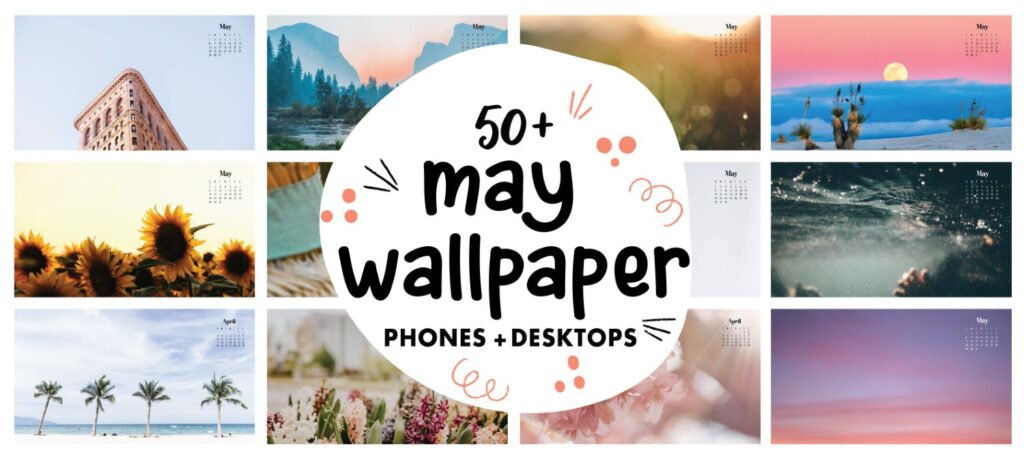 If you want to check out more wallpapers then take a look at our full collection of free wallpaper backgrounds if you're looking for great wallpapers without a calendar.
May Printables and Planners
Welcome the month with this awesome collection of May printables. Featuring dozens of useful planner pages all designed in a fun style to help you plan May in style.
You'll find cute May planner pages, including a day planner, weekly planner, monthly planner, to-do list, and more.
Just print them off and start planning, and make May a month to remember!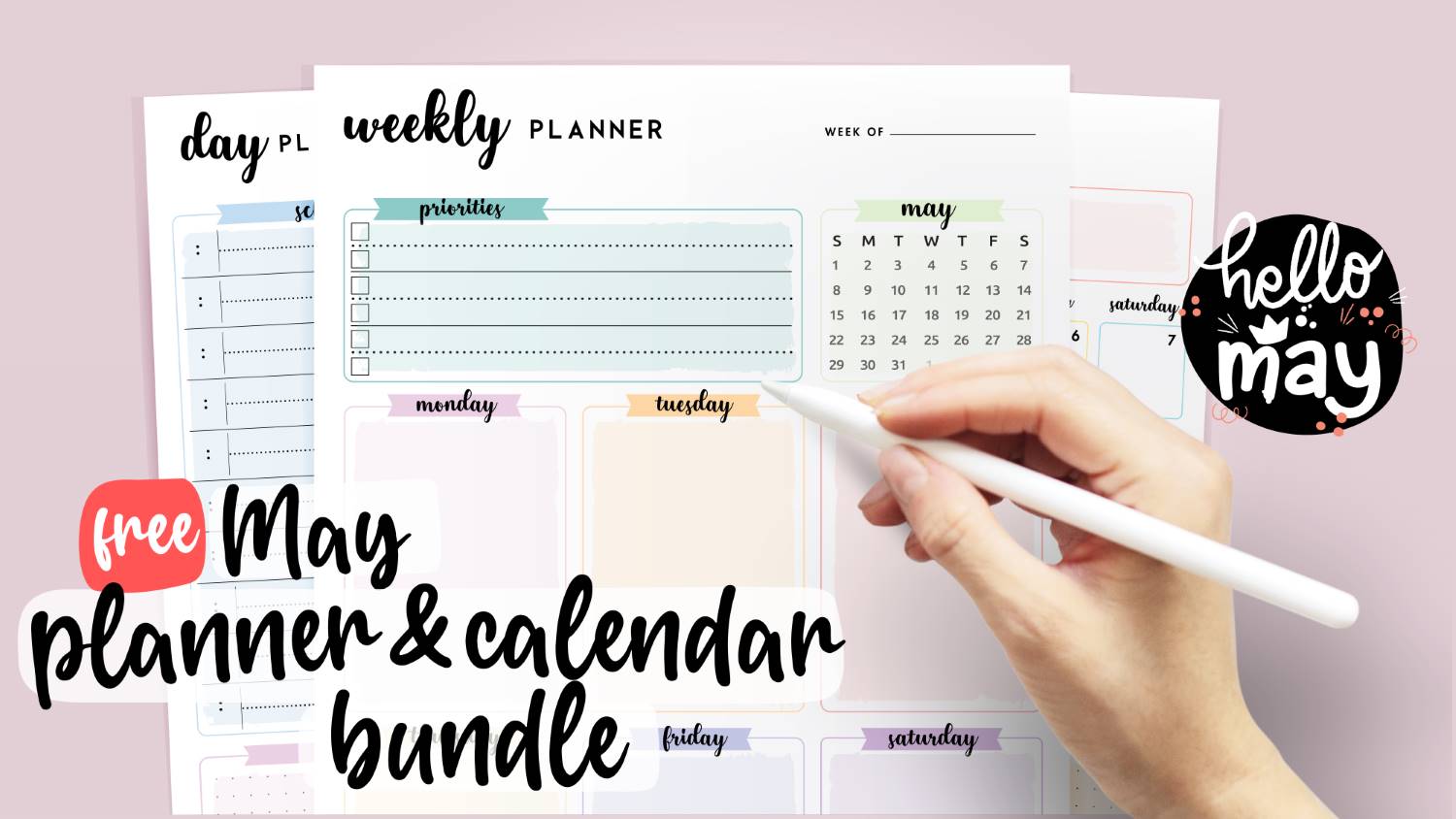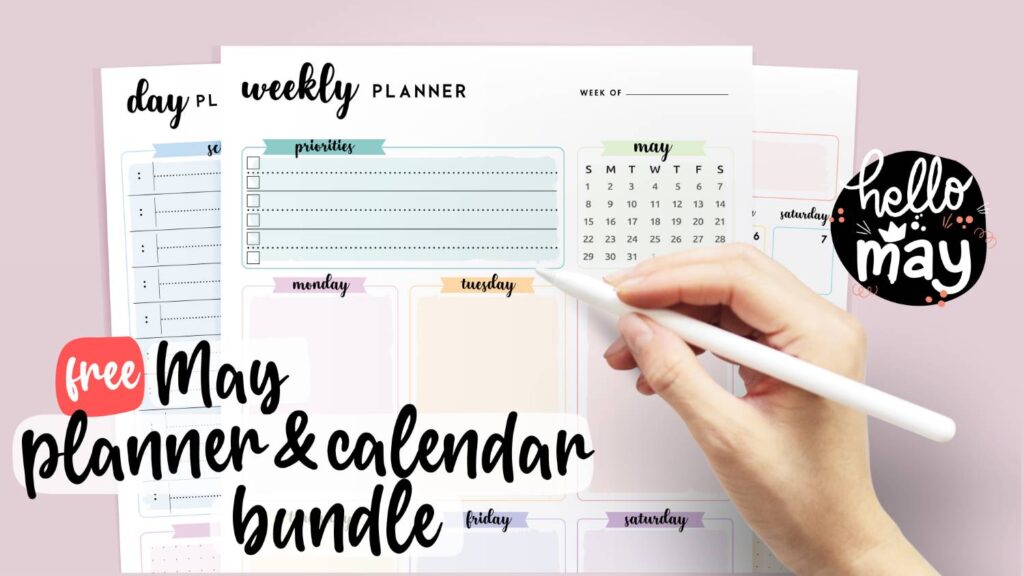 More awesome freebies from World of Printables
We've created a huge amount of useful freebies for you to enjoy. You'll find printables and templates to help you plan and organize all aspects of your life.
May Calendars
We've created a wide variety of free printable May calendars in a variety of different styles that you can print or use in your planner.
Our recent printable 2022 calendars. Many more printable calendars are available to get and print for free.
Be sure to grab as many free freebies as you can while you're here.
We think you'll find these very useful:
---
Get notified of our next monthly set of freebies – you're gonna love them!
I hope you found these ideas useful. If you liked this post, please share it with friends and family or pin it for later. Also, get in touch on Instagram to let us know which wallpapers were your favorite!
Follow World of Printables on Pinterest