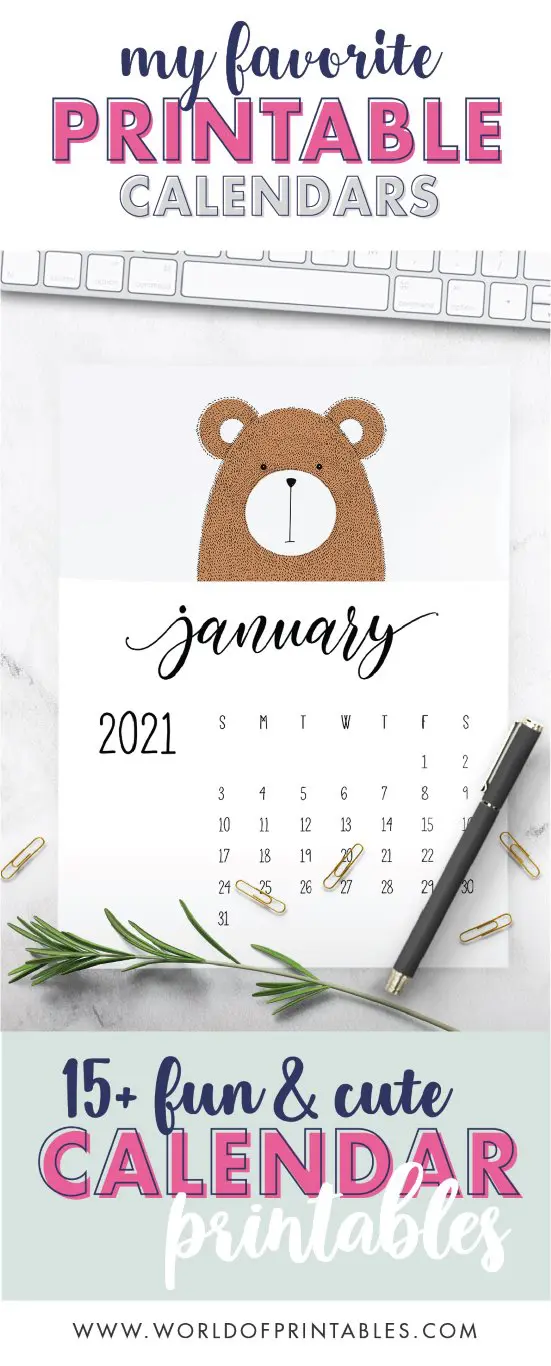 Calendars shouldn't just be for adults! Include your kids with keeping track of their own important dates and plans with their own super cute children's 2021 calendar printables.
Each calendar features different characters that are cute, stimulating, and colorful. You can't go wrong with these calendars, the kids will love them!
So take a look at some of the cute and fun children's 2021 calendar printables that we've created below. Remember, you'll find many more within our calendars area of our website, but these are some of our favorites!
Use this post to learn how to resize your calendars to fit your planner or bullet journal!
–
These are super cute huh? This printable calendar features cute bears peeking over the calendar month for an adorable design.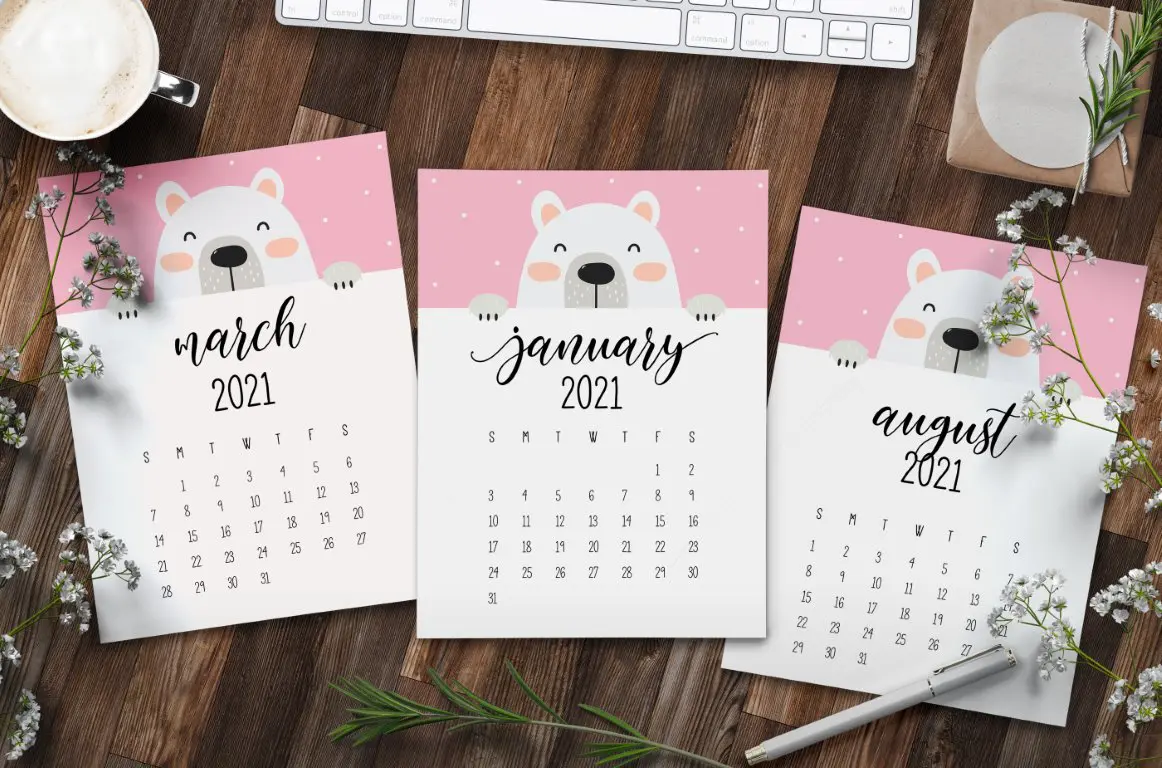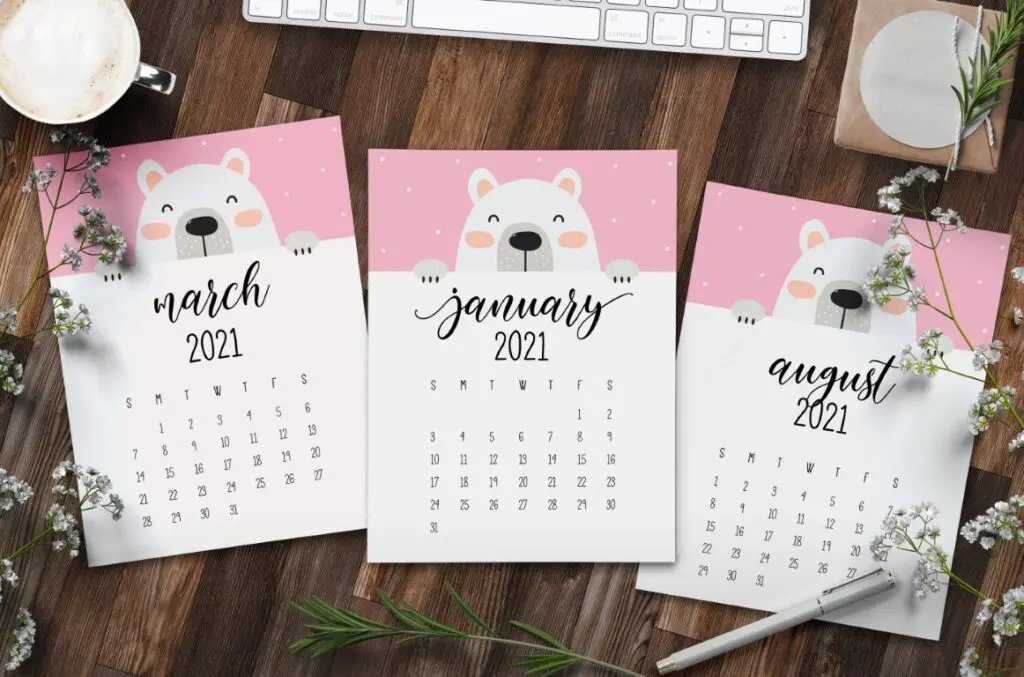 –
This printable calendar will look wonderful in your little ones room or nursery. Or if you're expecting a baby in a certain month, then this might be the perfect one to adorn your walls for the upcoming special moment!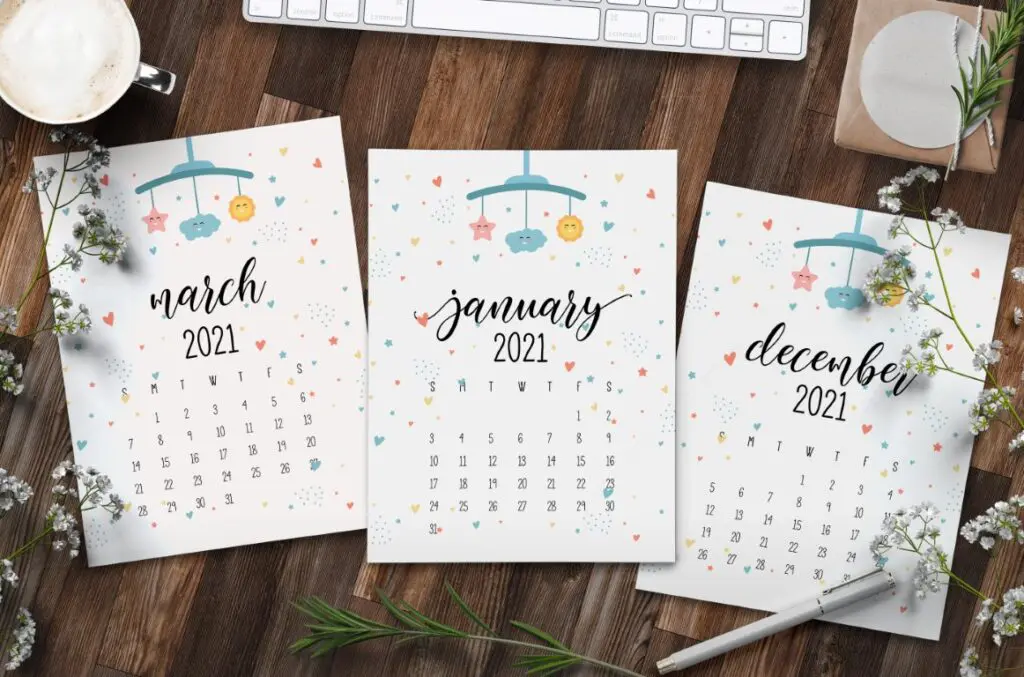 –
Aw, this calendar is so cute huh? Featuring cute animals surrounded in a floral frame above each month, who wouldn't love these?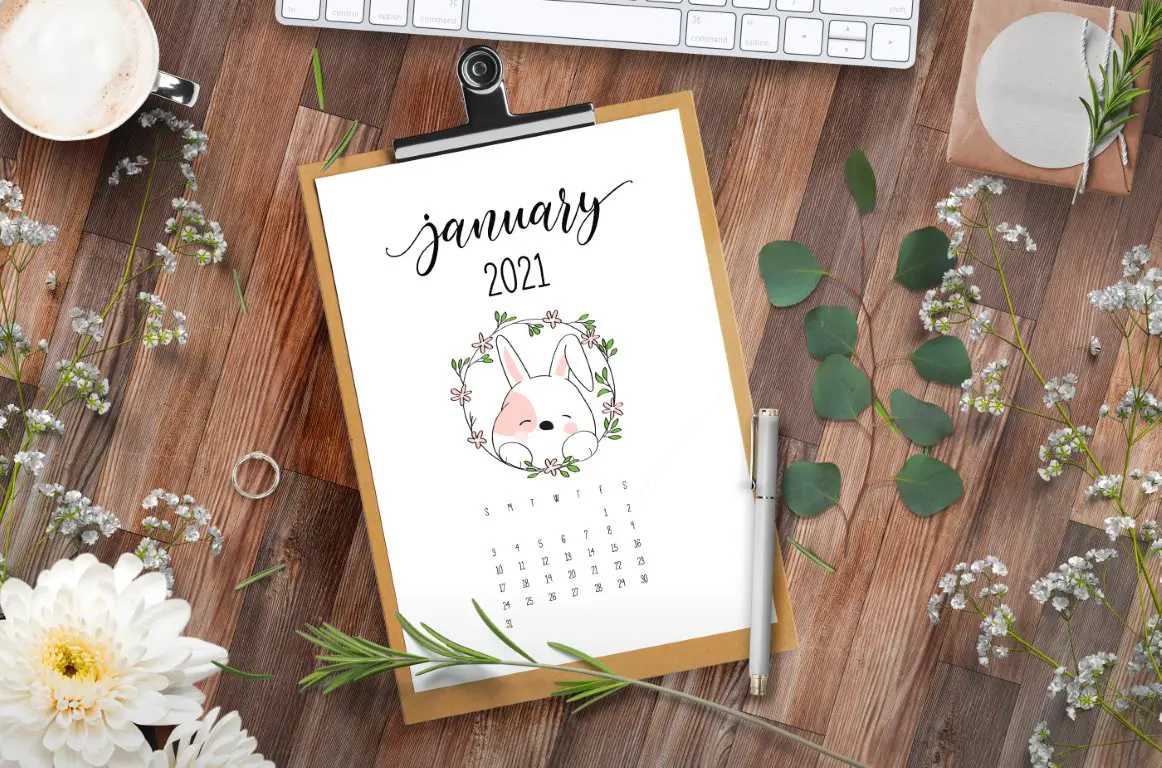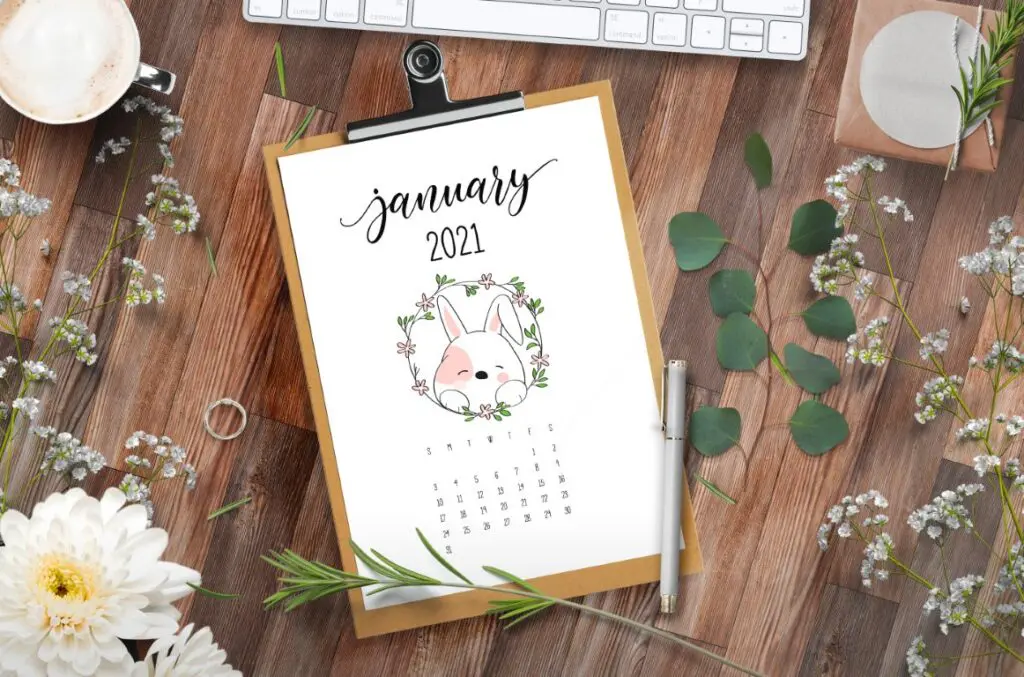 –
Are you a cat lover? Everybody loves kittens, so this kitten calendar was made with you in mind!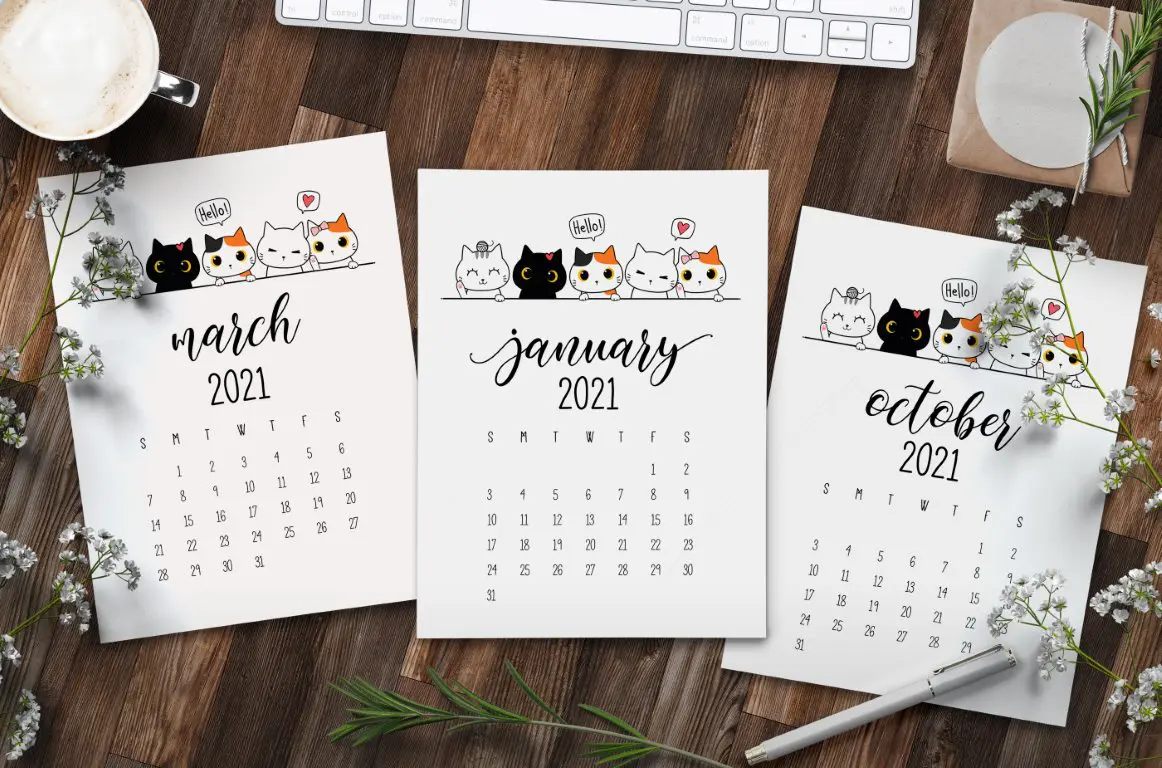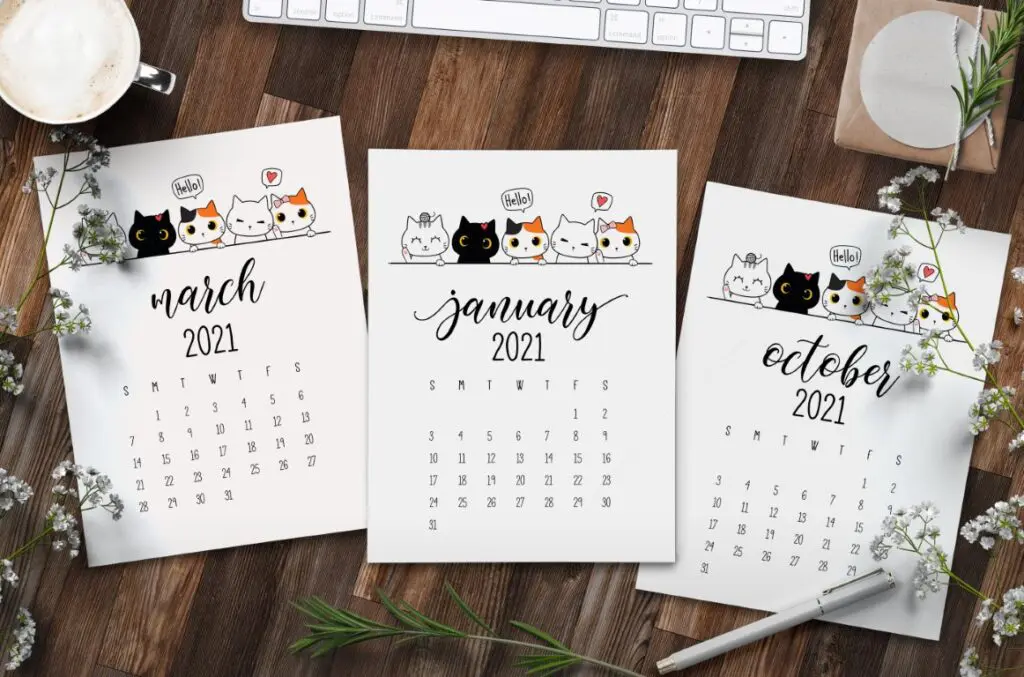 –
Cute rabbits and rainbows adorn this 2021 calendar printable. Almost dream like.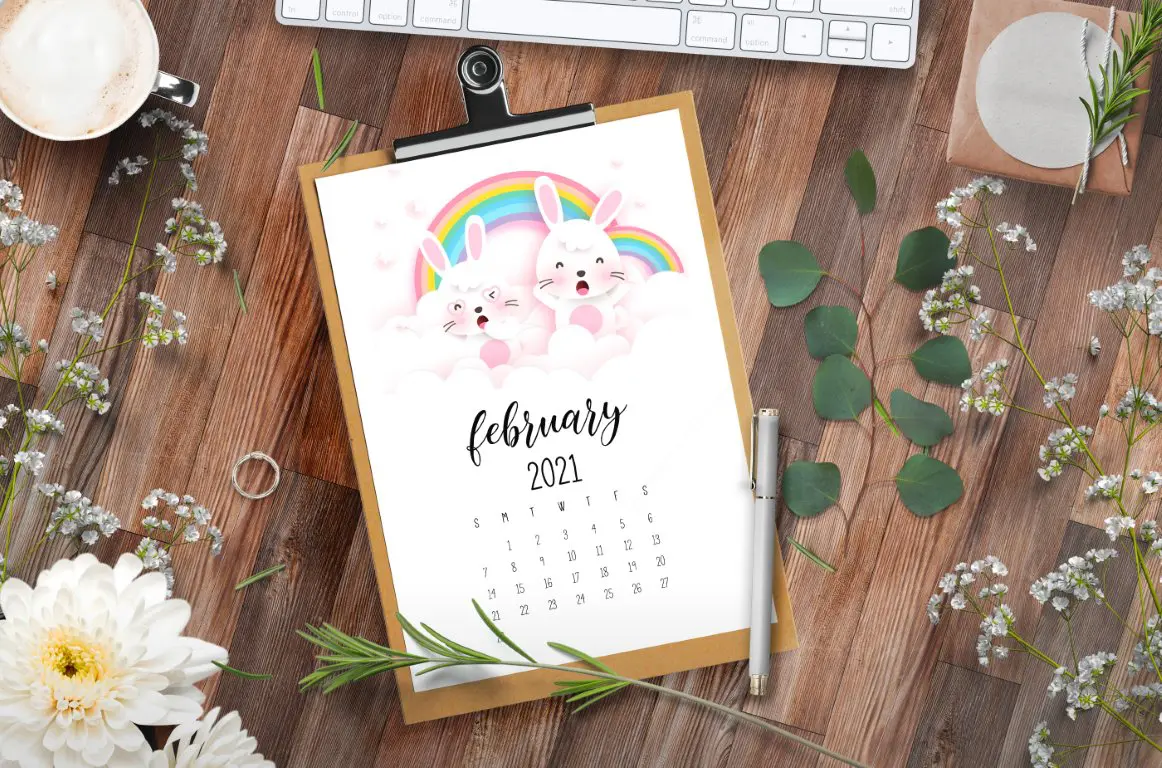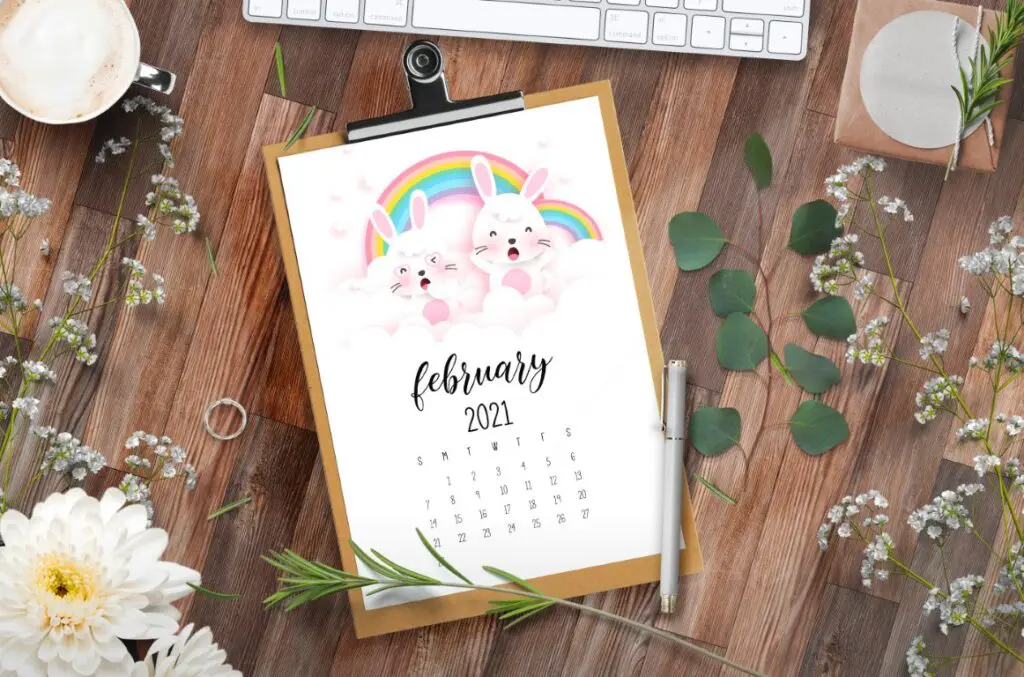 –
Another 2021 calendar featuring cute kittens. For when you just can't get enough of them!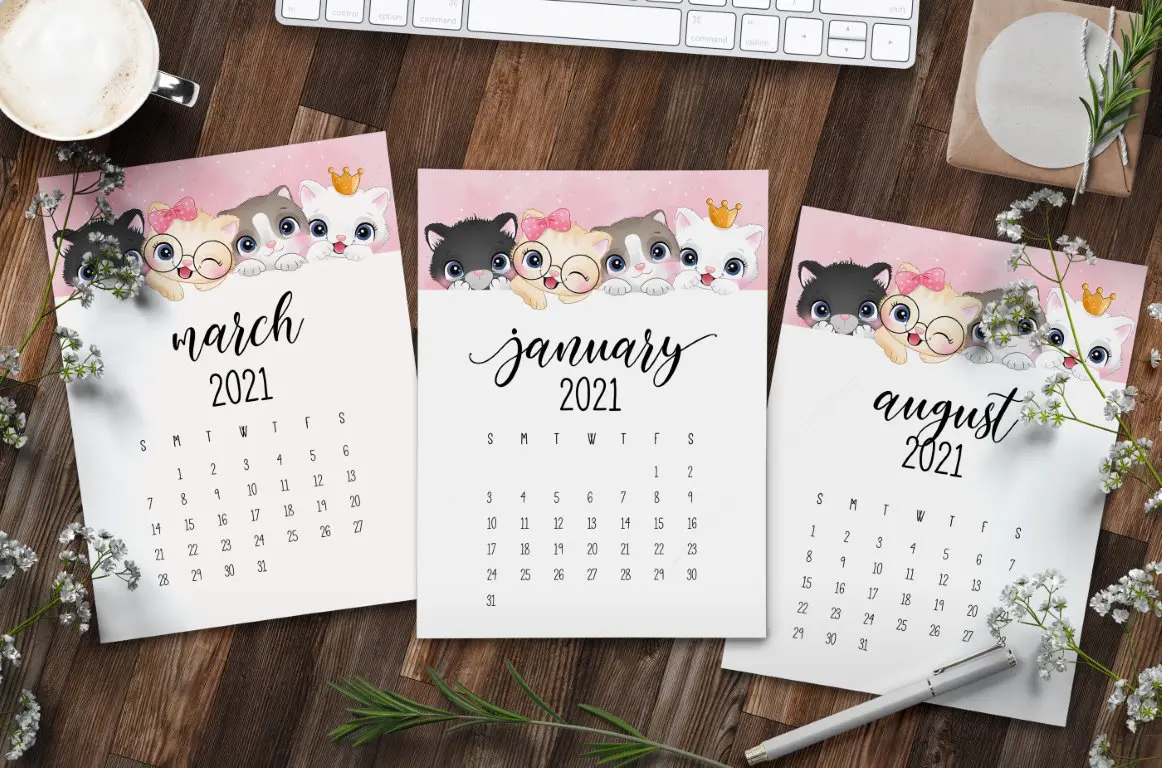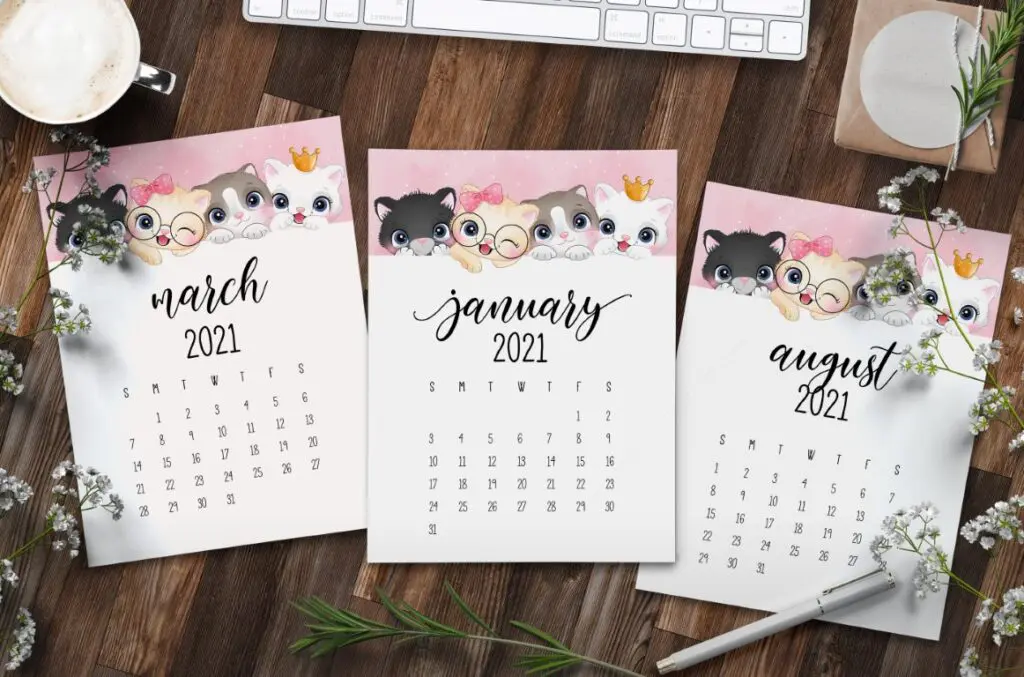 –
This 2021 calendar features rainbows above the month, with a nice cursive text. This has to be one of my personal favorites.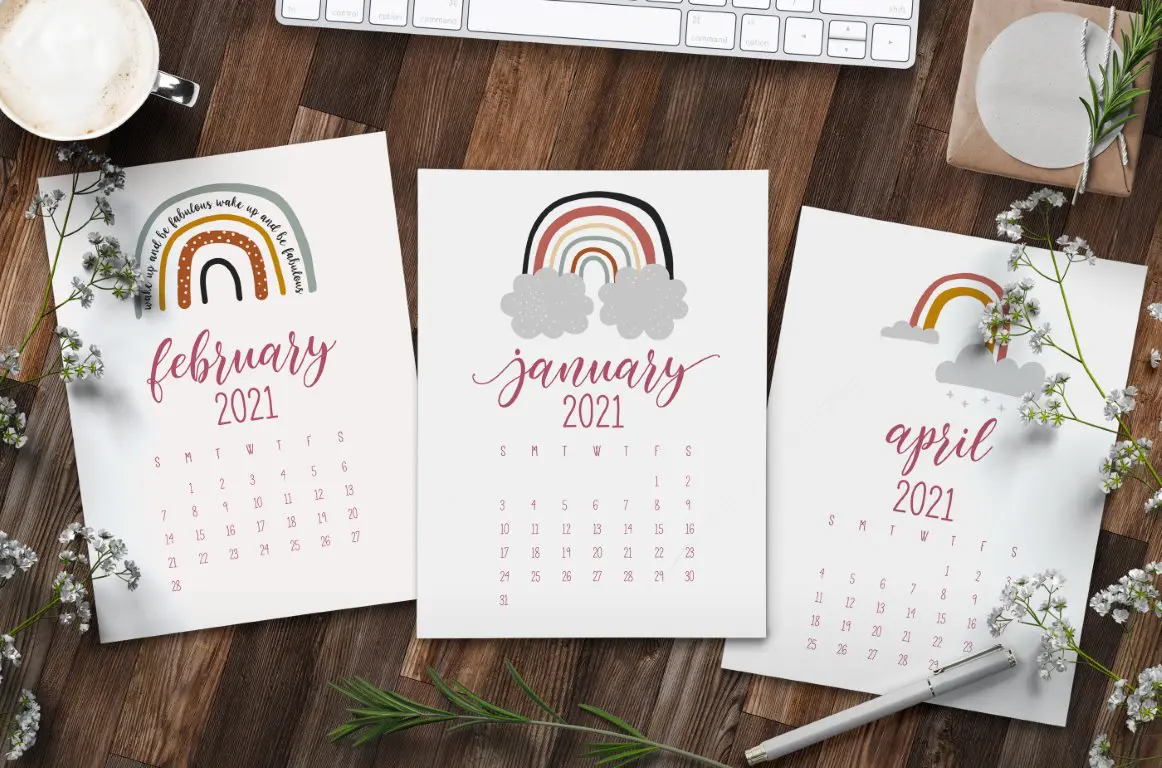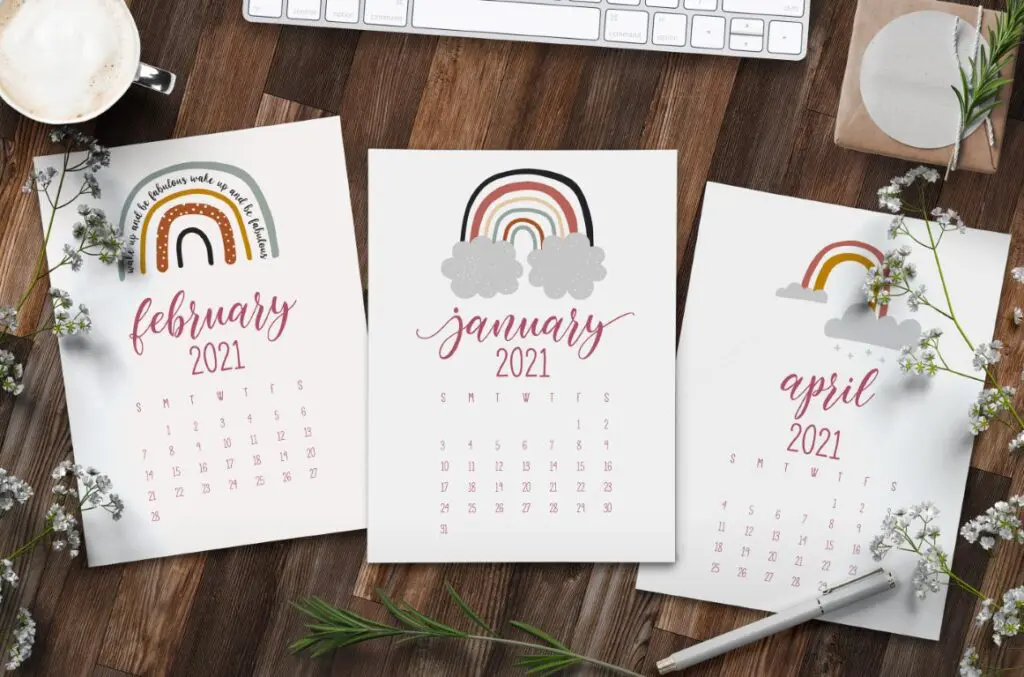 –
This has to be the cutest dinosaur calendar printable you can find. A perfect calendar for kids.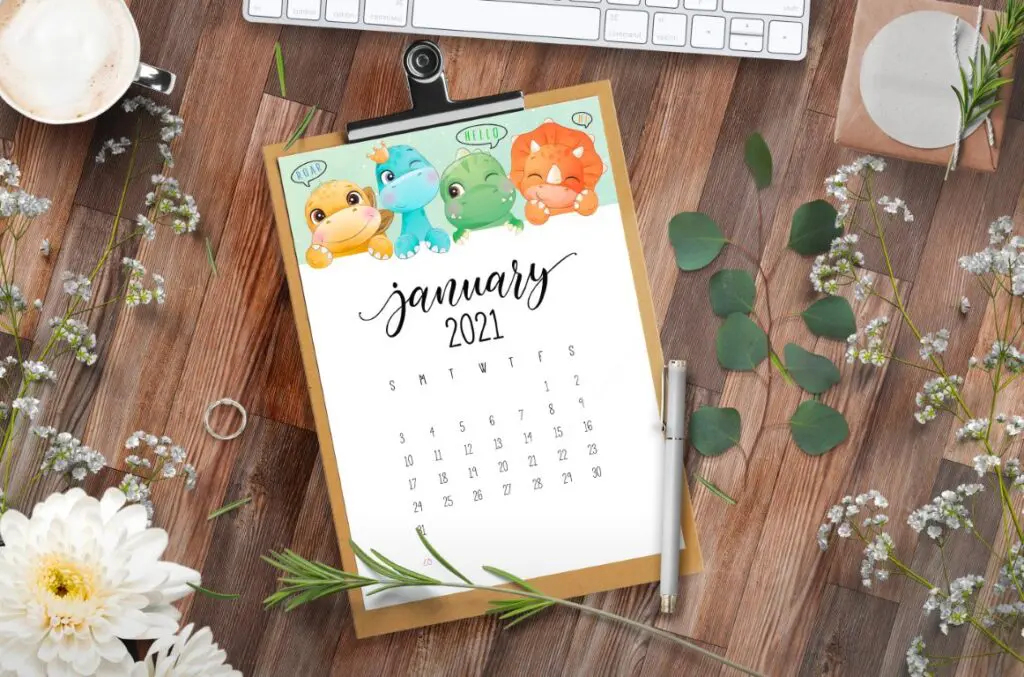 –
Did you know that winter comes twice a year? Once in the northern hemisphere and six months later in the southern hemisphere. So we created a winter calendar that features every month, unlike the typical calendars that feature winter from November.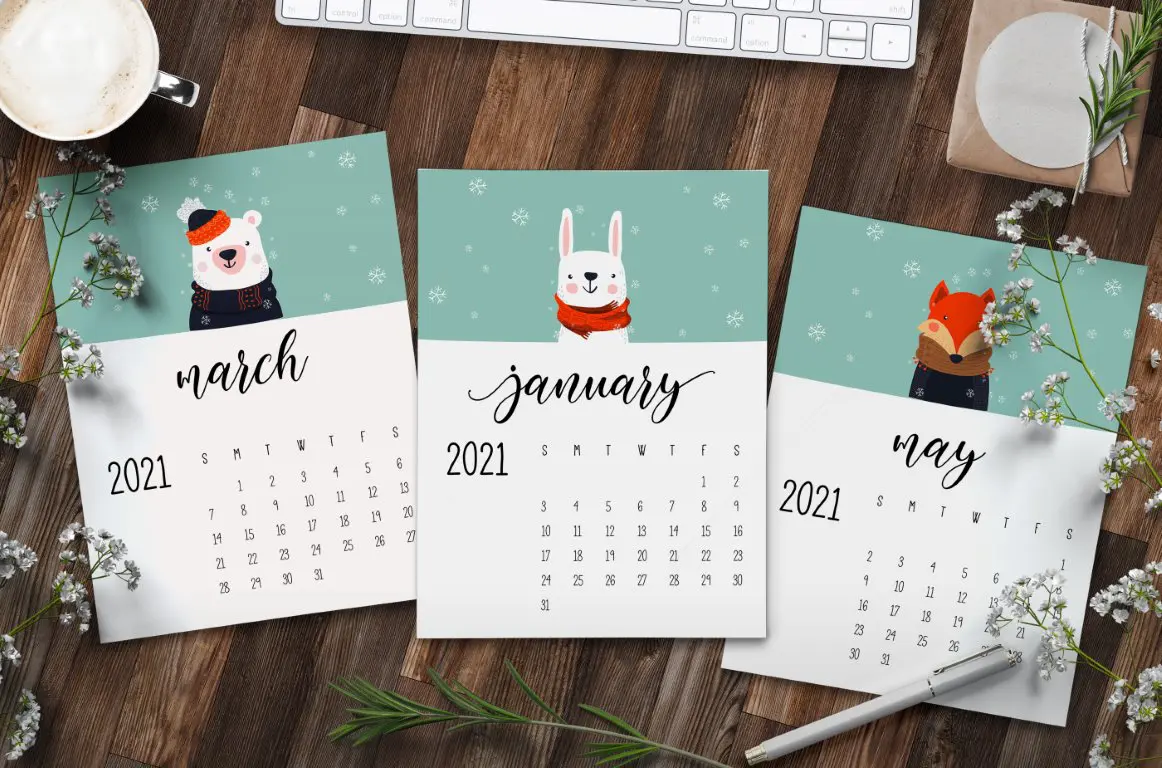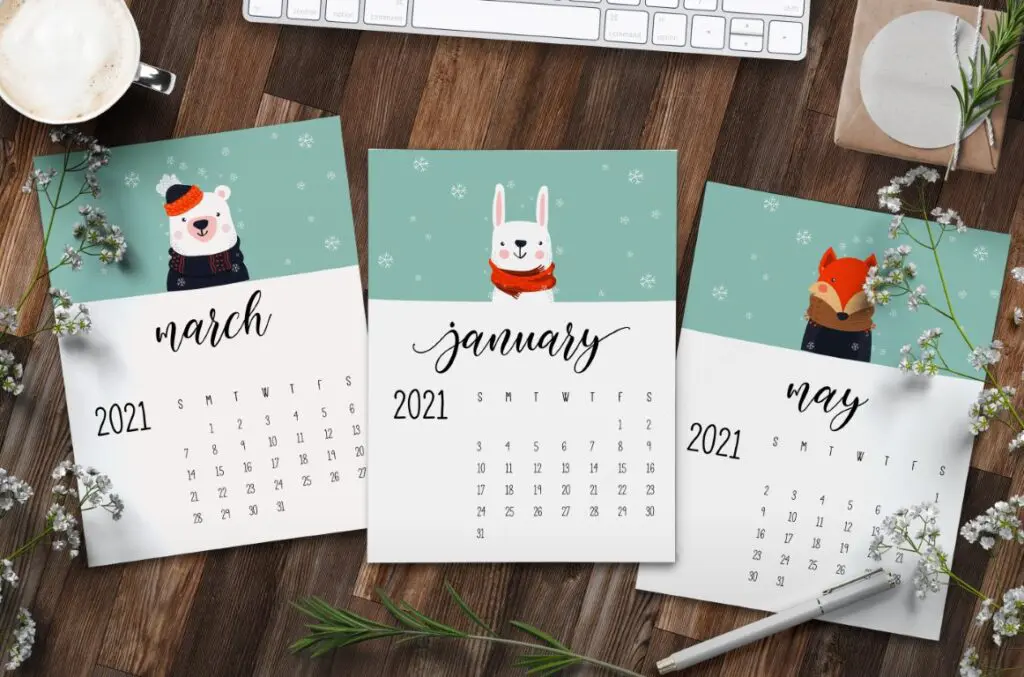 –
These cute cheeky animals look great on this printable calendar. They look a little mischievous.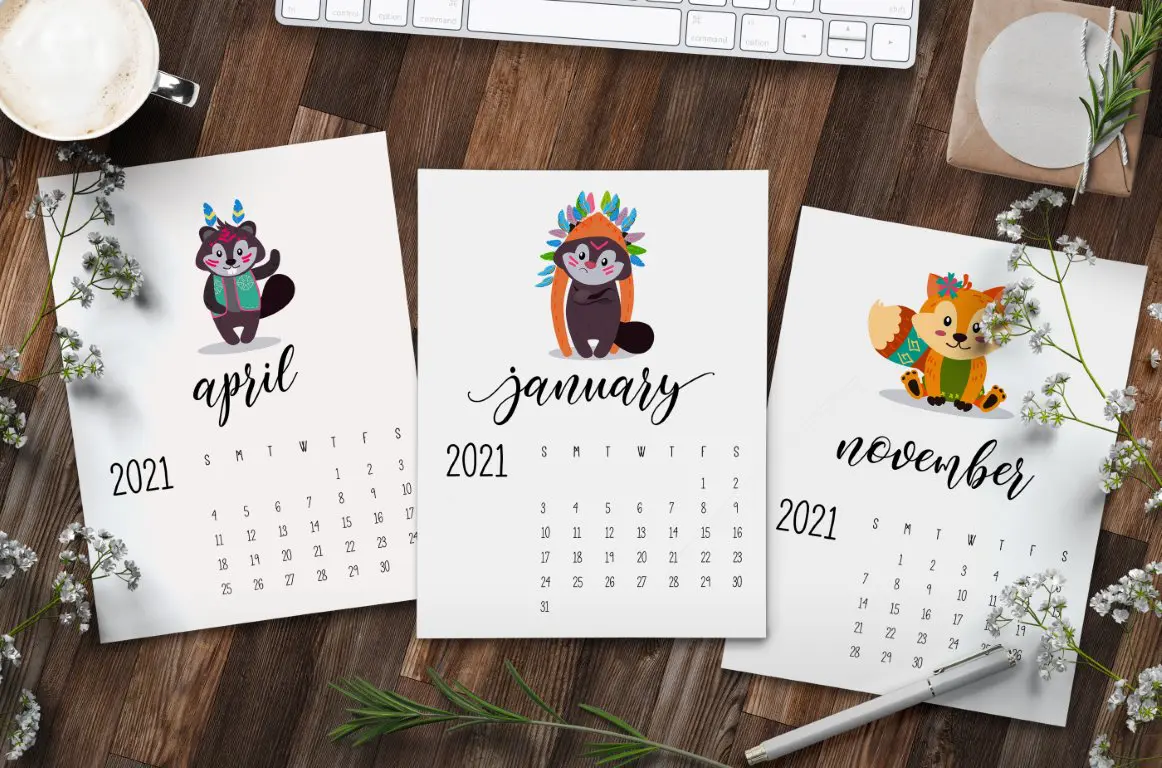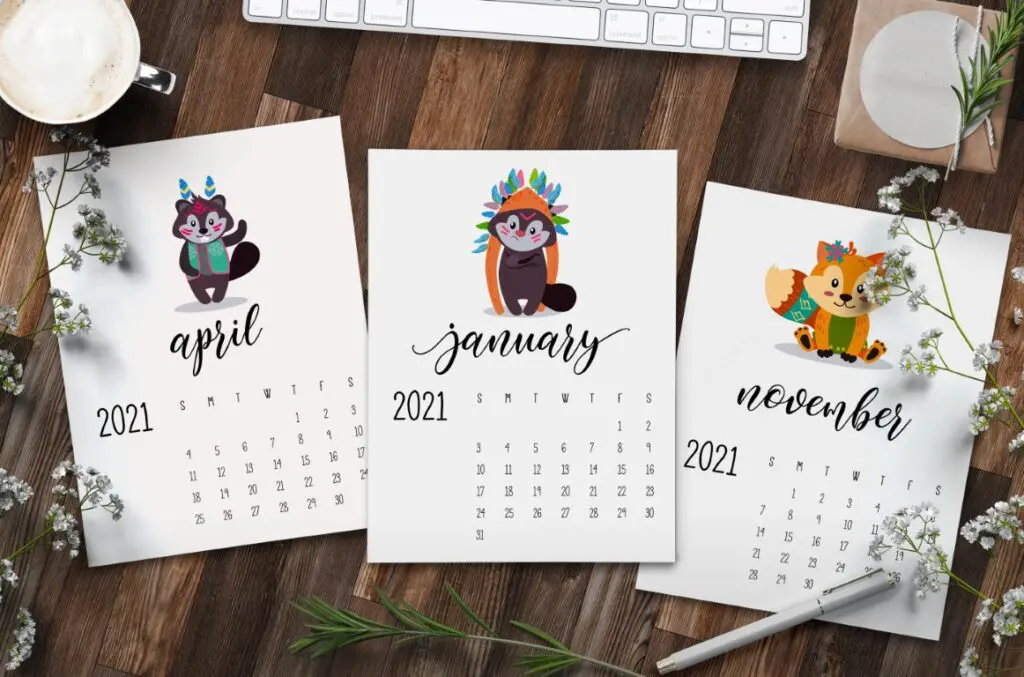 –
These cute animals are snuggled up in bed, so this would definitely be a cute calendar for a bedroom.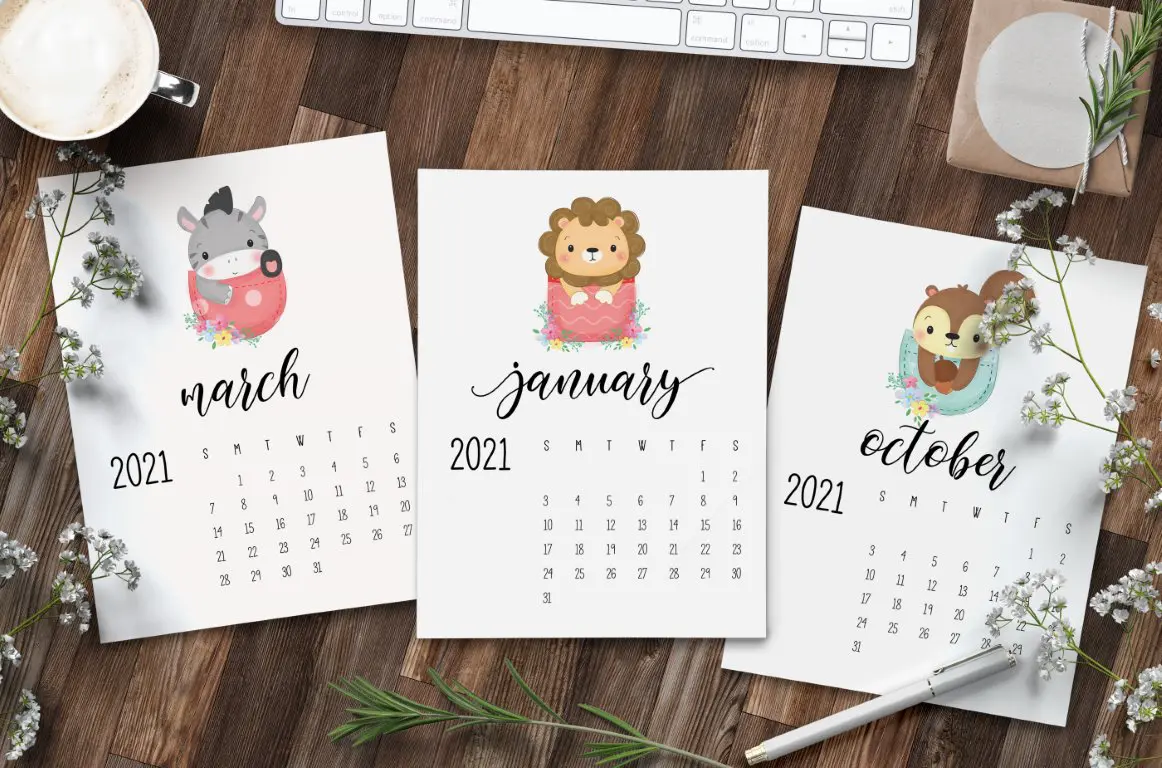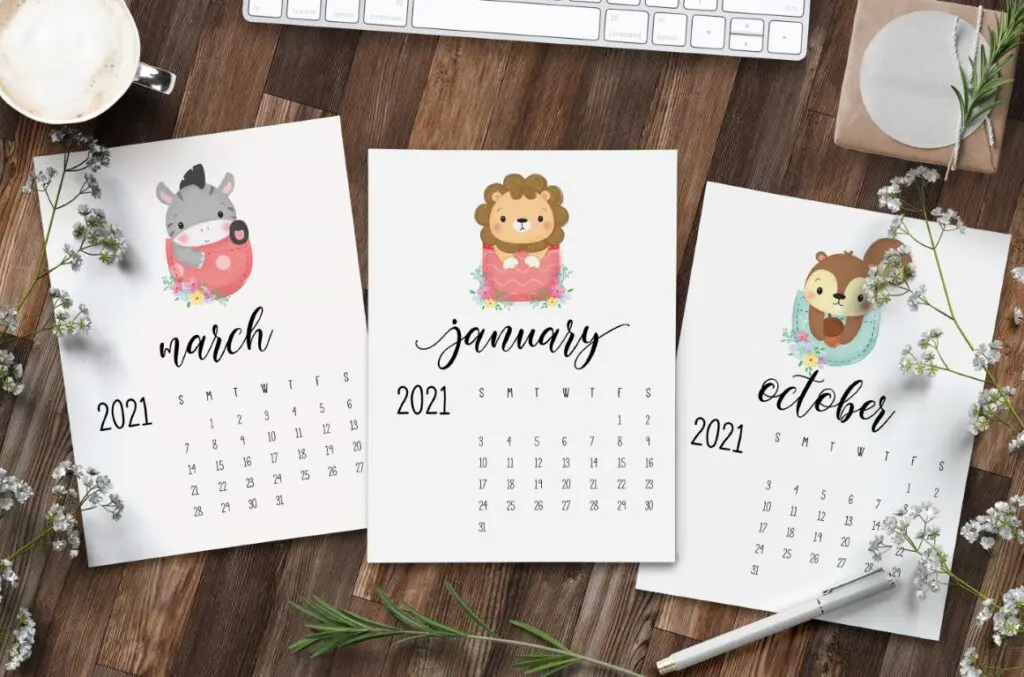 –
These cute animals are hanging from a washing line. They're obviously up to no good huh?!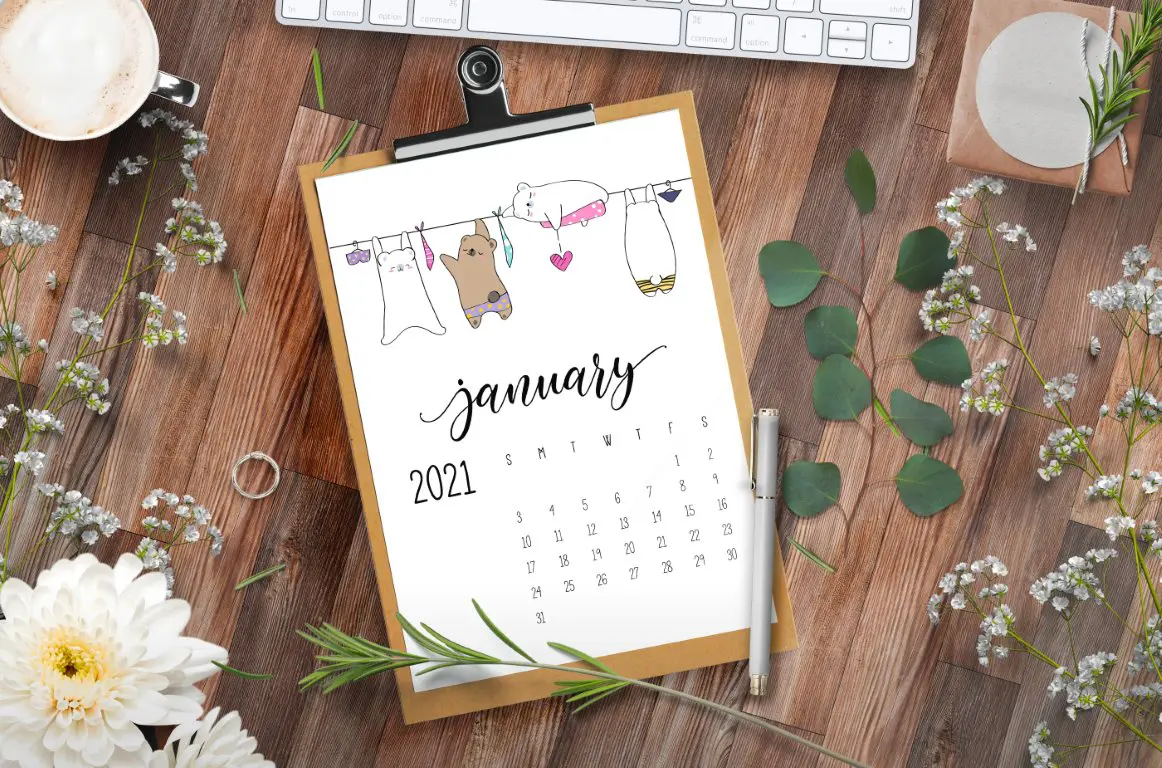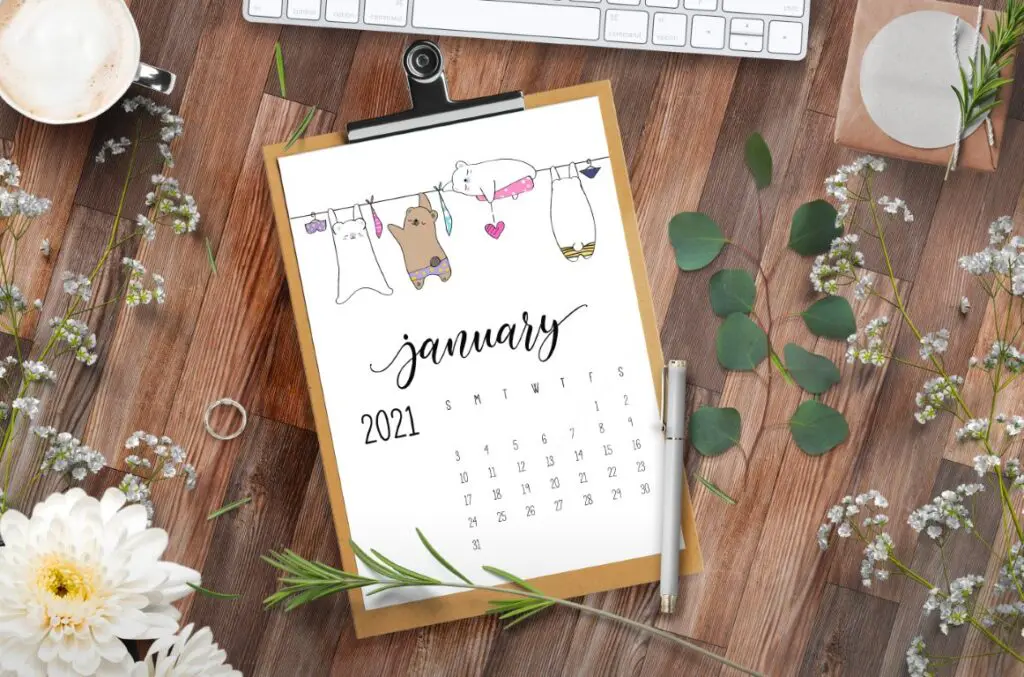 –
Another adorable cat calendar, this one features well dressed cats and a few spiders to suit!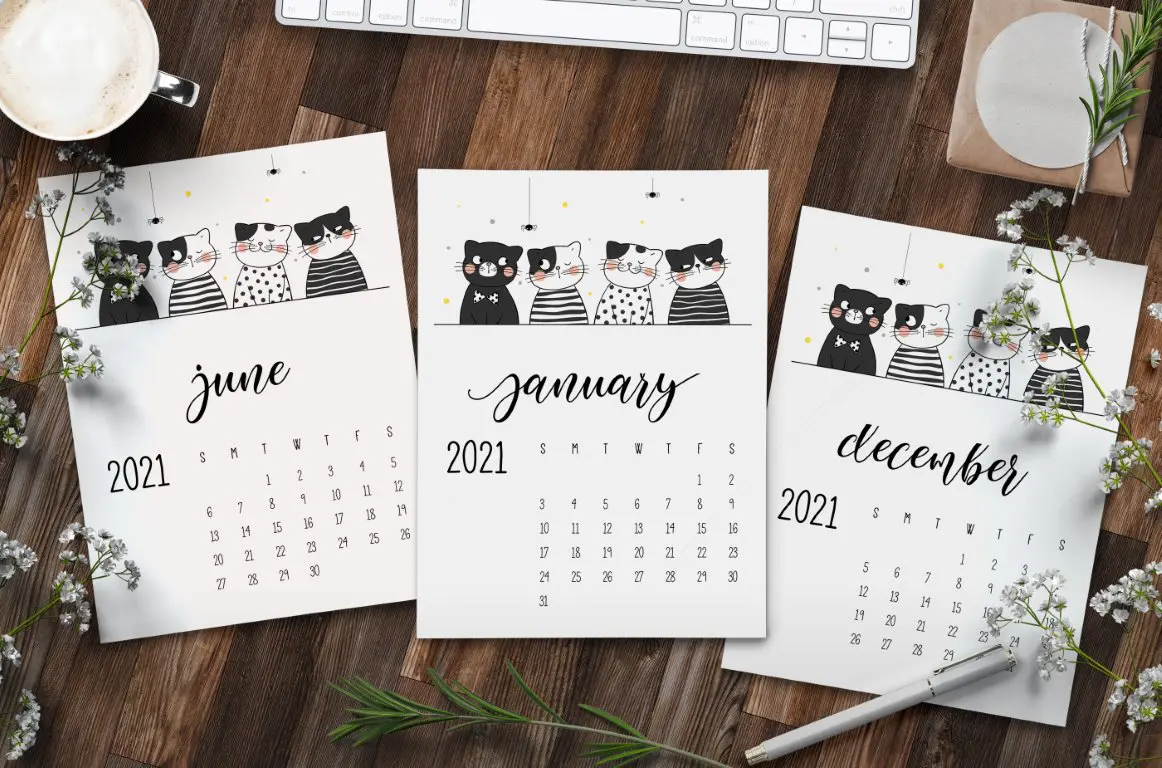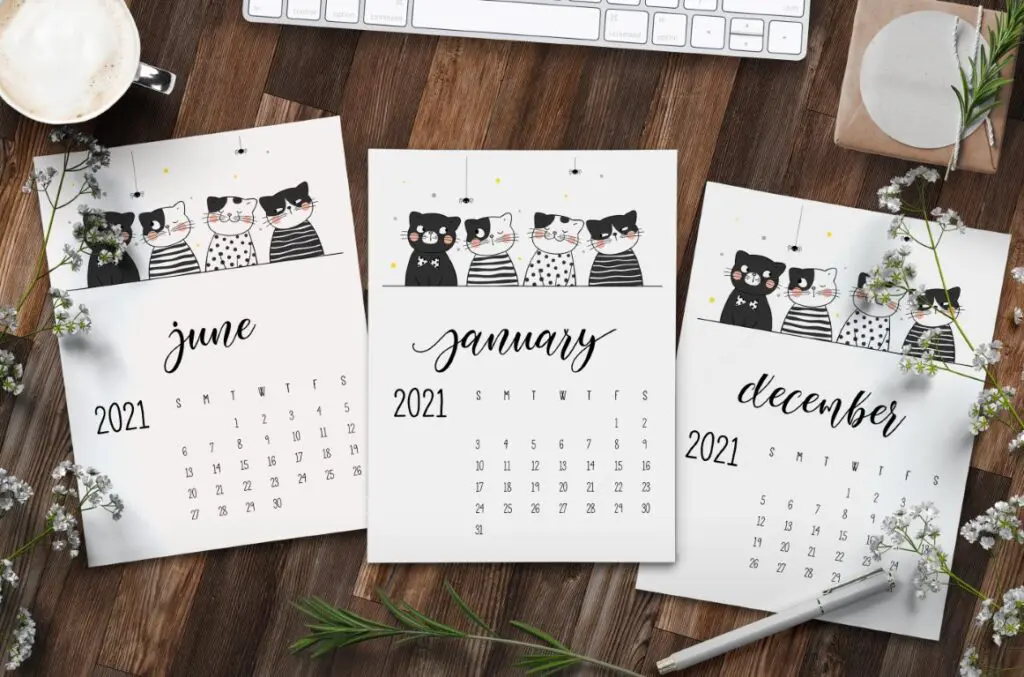 –
These cute little animals are off on their travels. Are you off on any travels this year? If so, this might be the perfect calendar for you.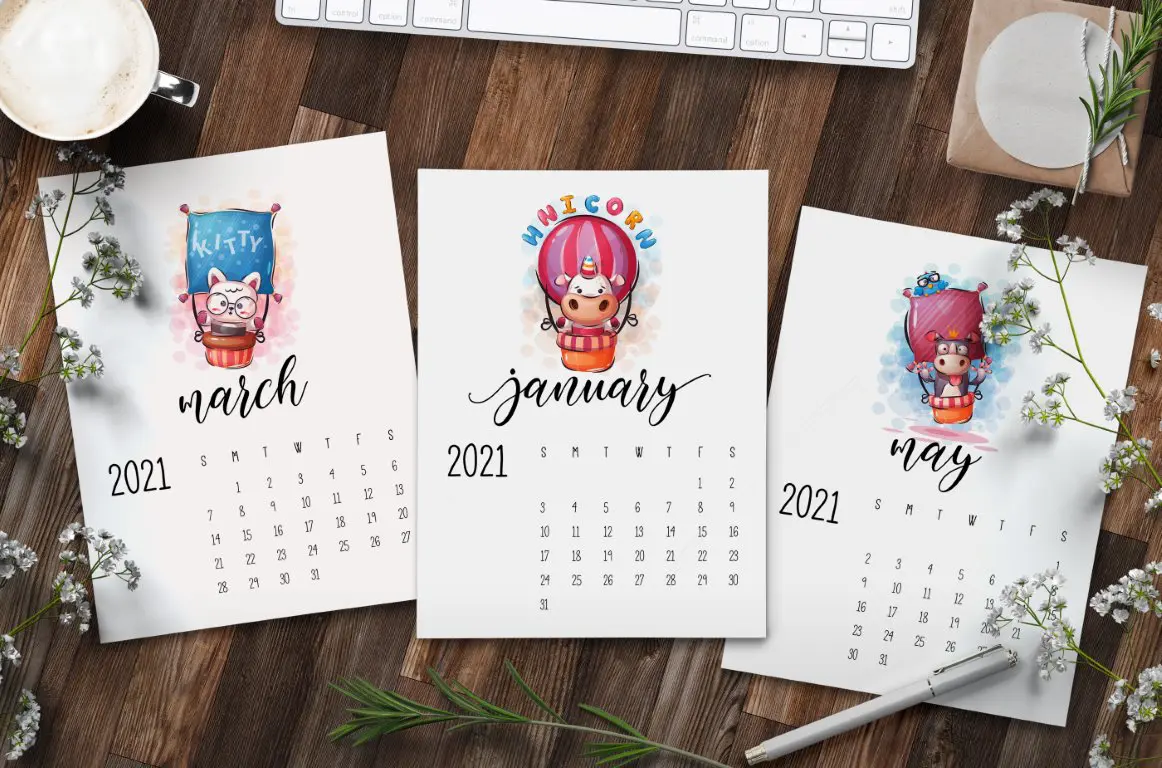 –
A 2021 calendar that features cute woodland animals.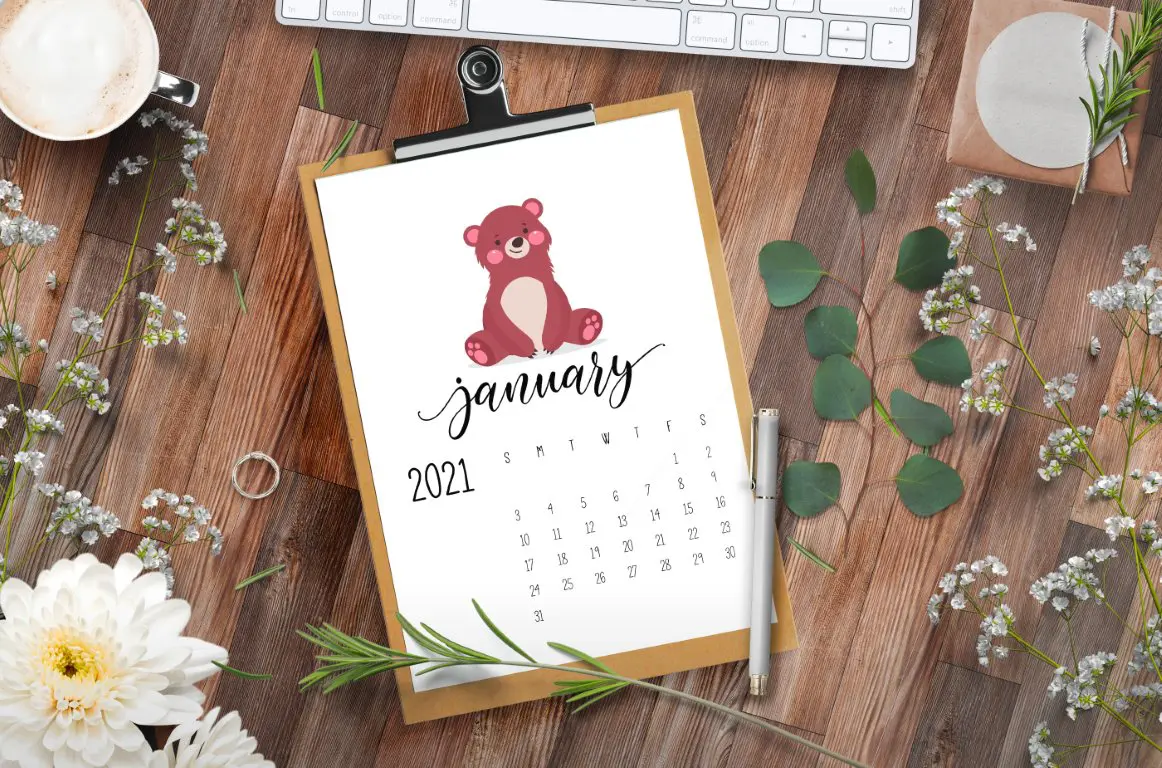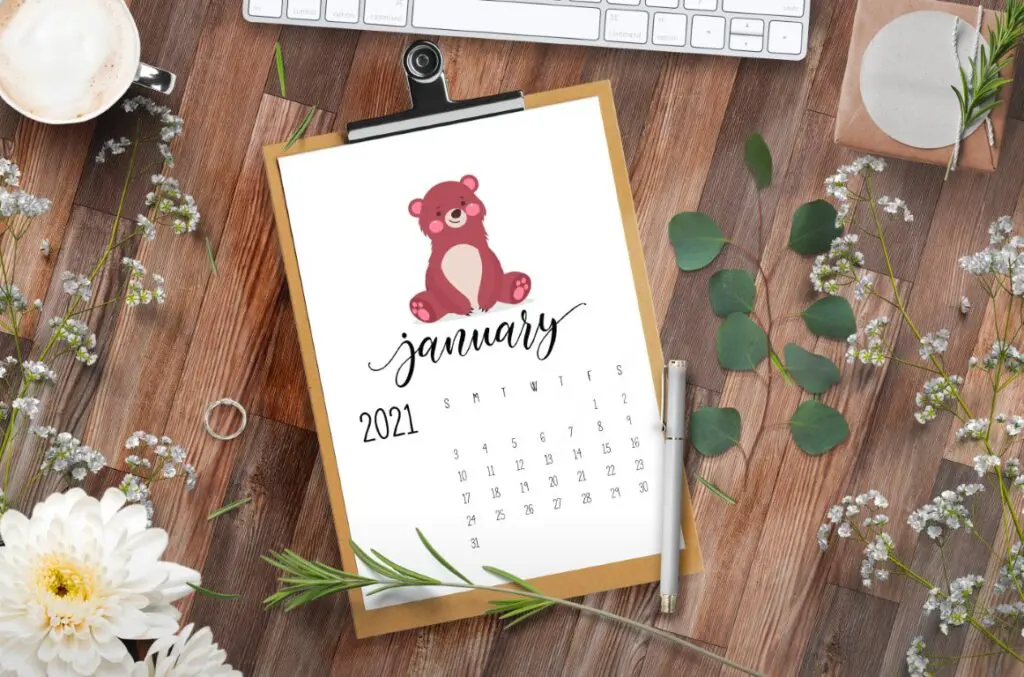 –
This calendar focuses on different happy animals going about their business! Each month brings us something new.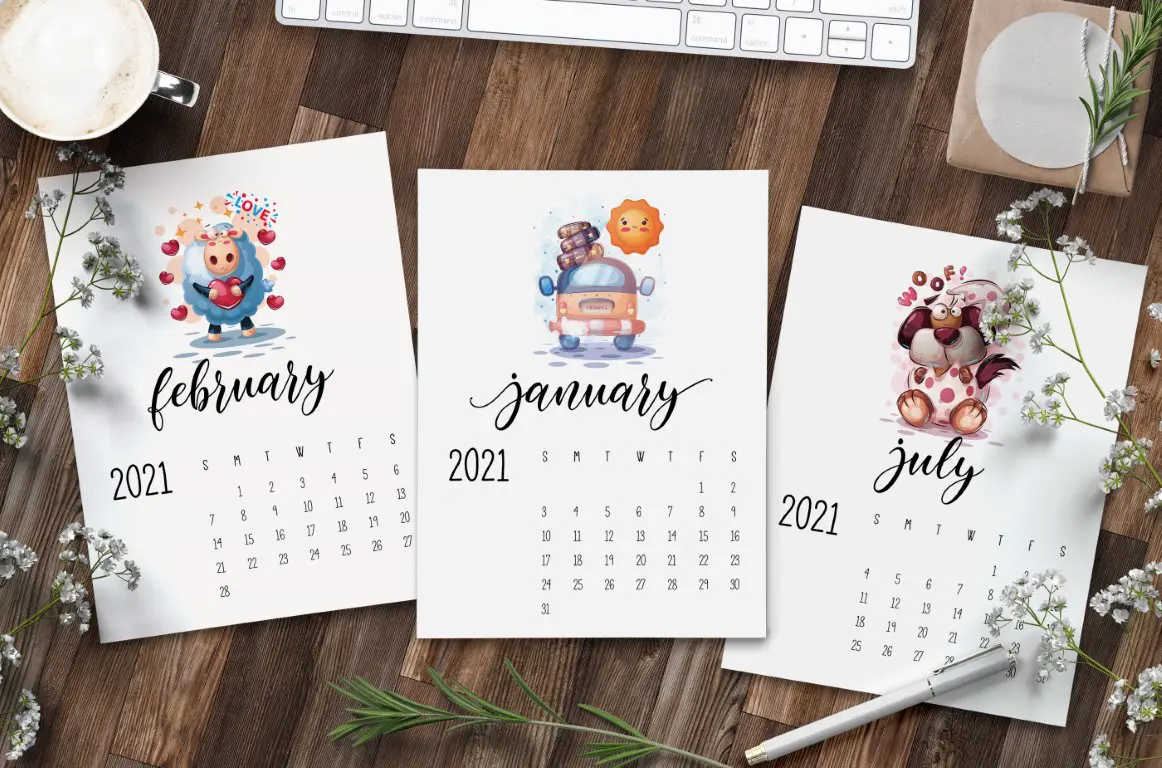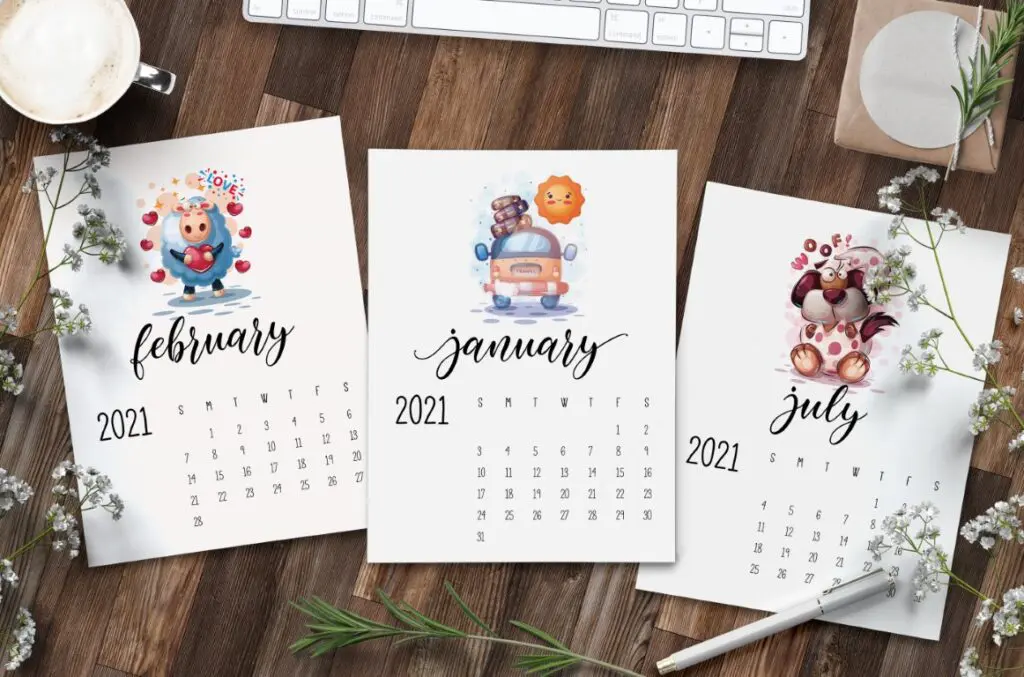 –
Another peeking animal set which features at the top of these monthly printables.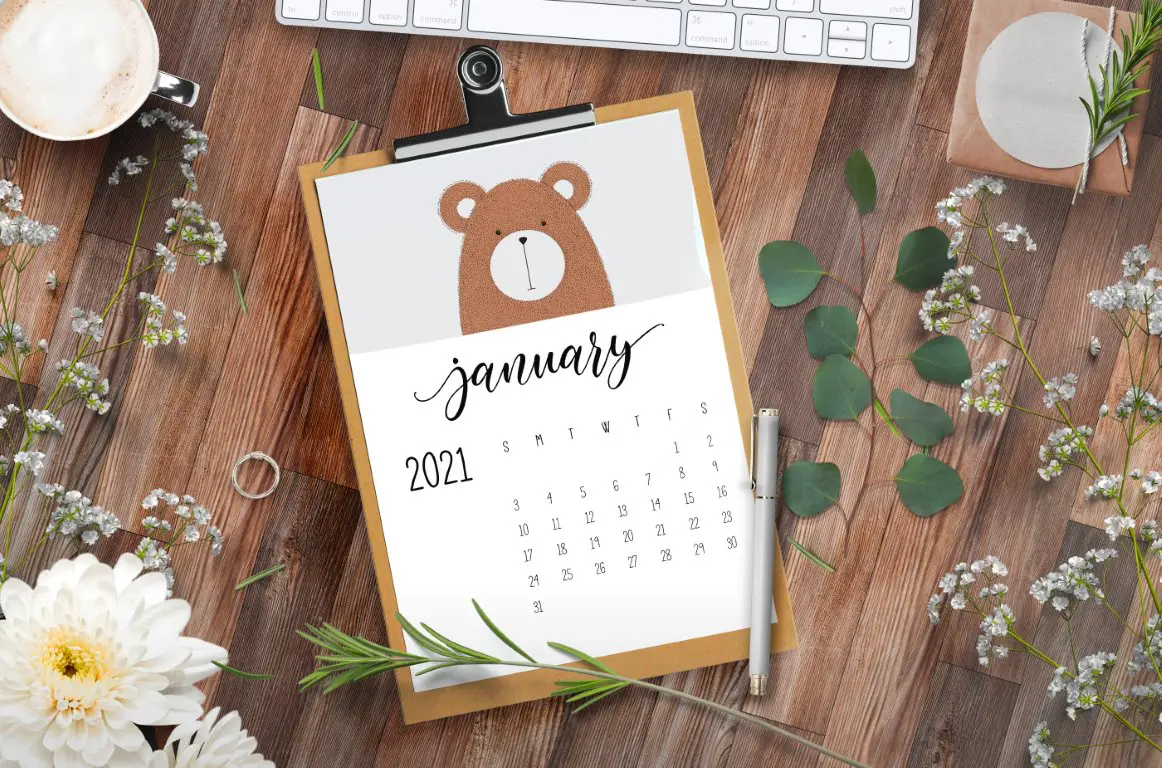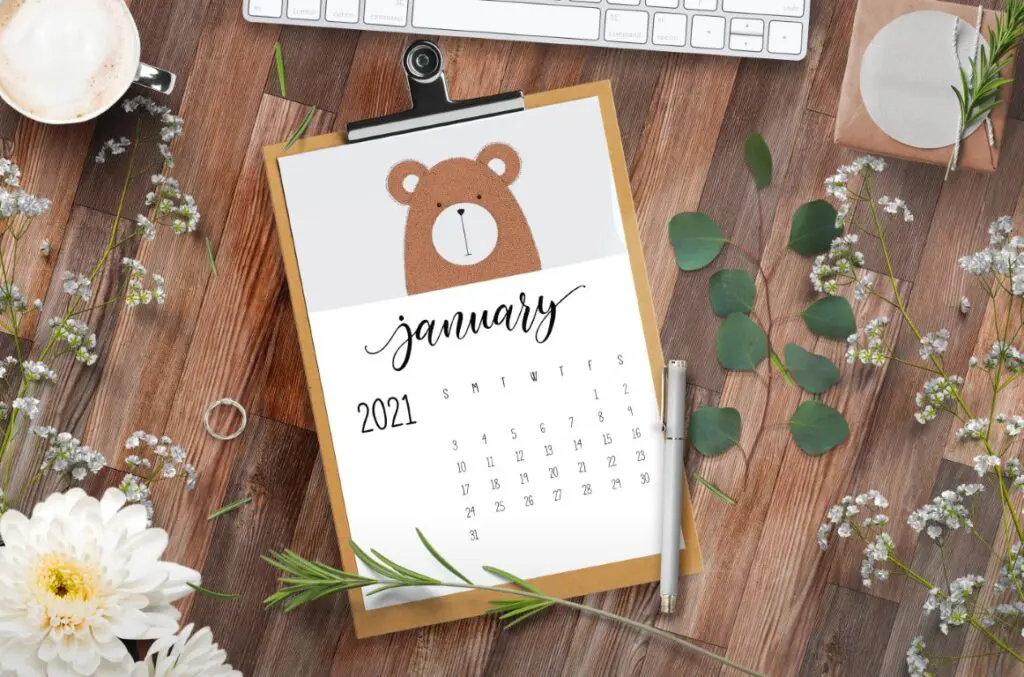 –
Lastly we feature another rainbow calendar which helps us stay positive for the months ahead. Let's hope 2021 is a great year to make up for the last year!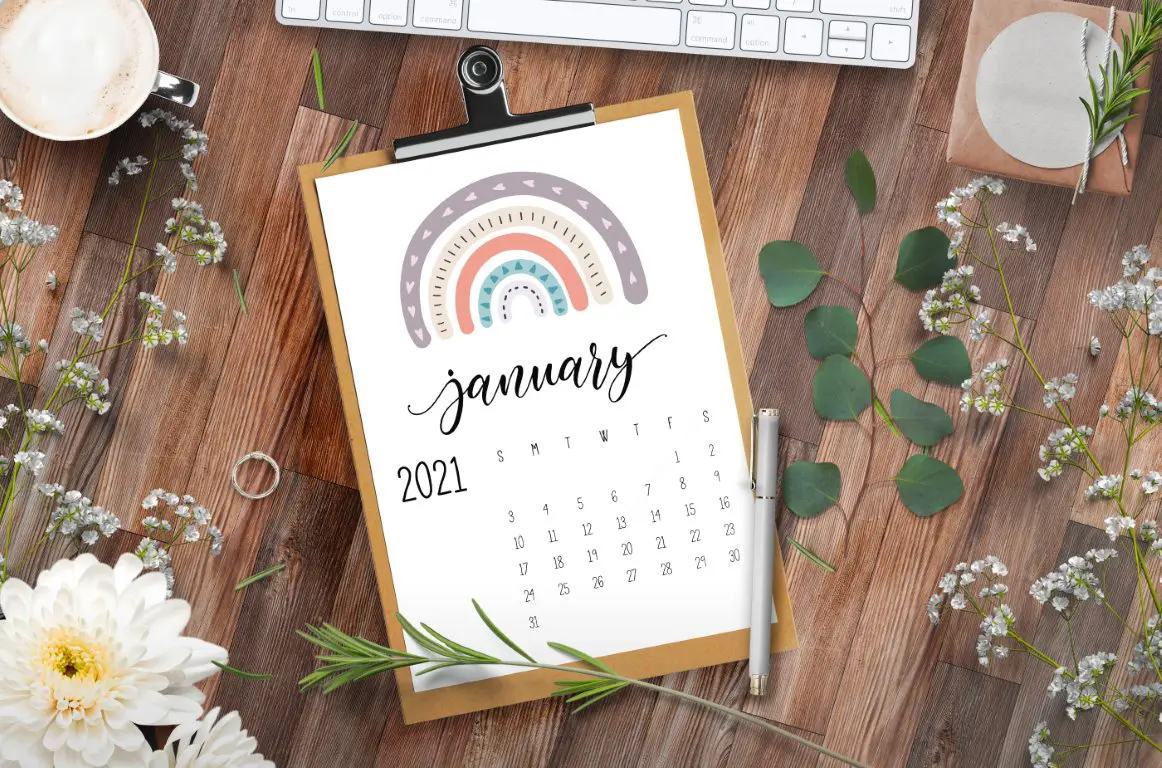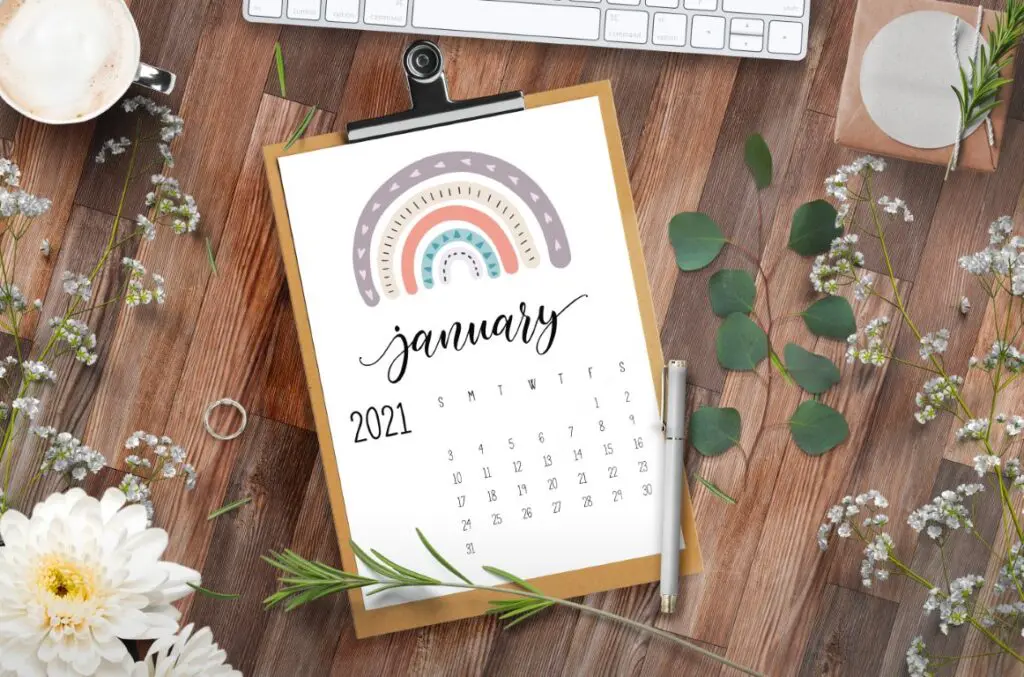 –
Do you find a favorite from our children's 2021 calendar printables here? Will you be downloading one of these cute calendars for your wall? I personally love the dinosaur one for my little boy – It's cute and cheeky, just like him!
If you like our calendars, remember to take a look around at our other great free printables. Also, follow us on Pinterest or Instagram or sign up for our newsletter to be notified when we release new free printables like these.