This beautiful Free Floral Bullet Journal Weekly Planner has been designed to be used as a double-page spread covering six sections over two pages.
This stunning planner features delicate flower illustrations, soft colors and a pretty all caps handwritten font to keep this simple, beautiful and useful.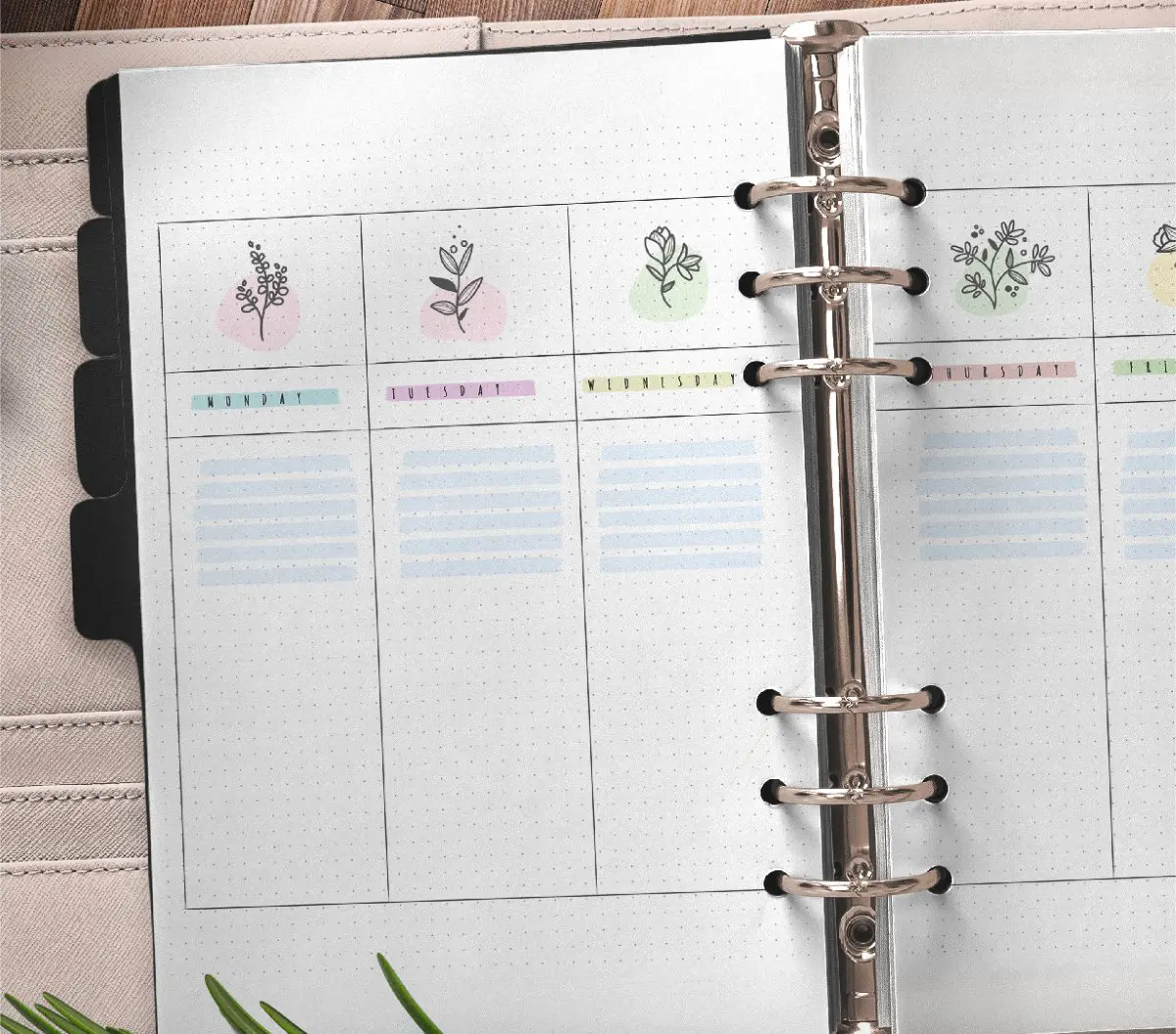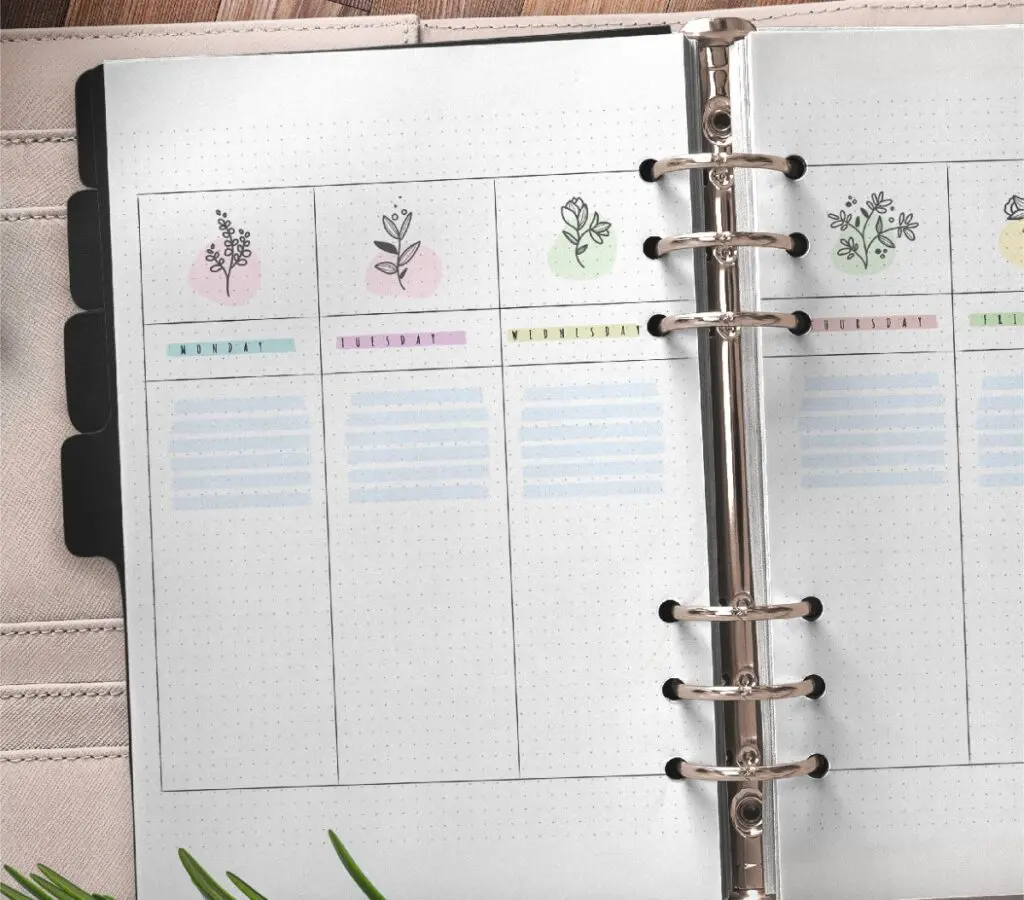 There is so much space for planning each day with subtle brush strokes at the top where you could write your priorities for the day.
Our free printable inserts are the perfect option for adding that little bit extra to your planner, bullet journal or binder.
We offer so many stunning options, designed with love and attention to detail to make sure you get the insert you need and deserve.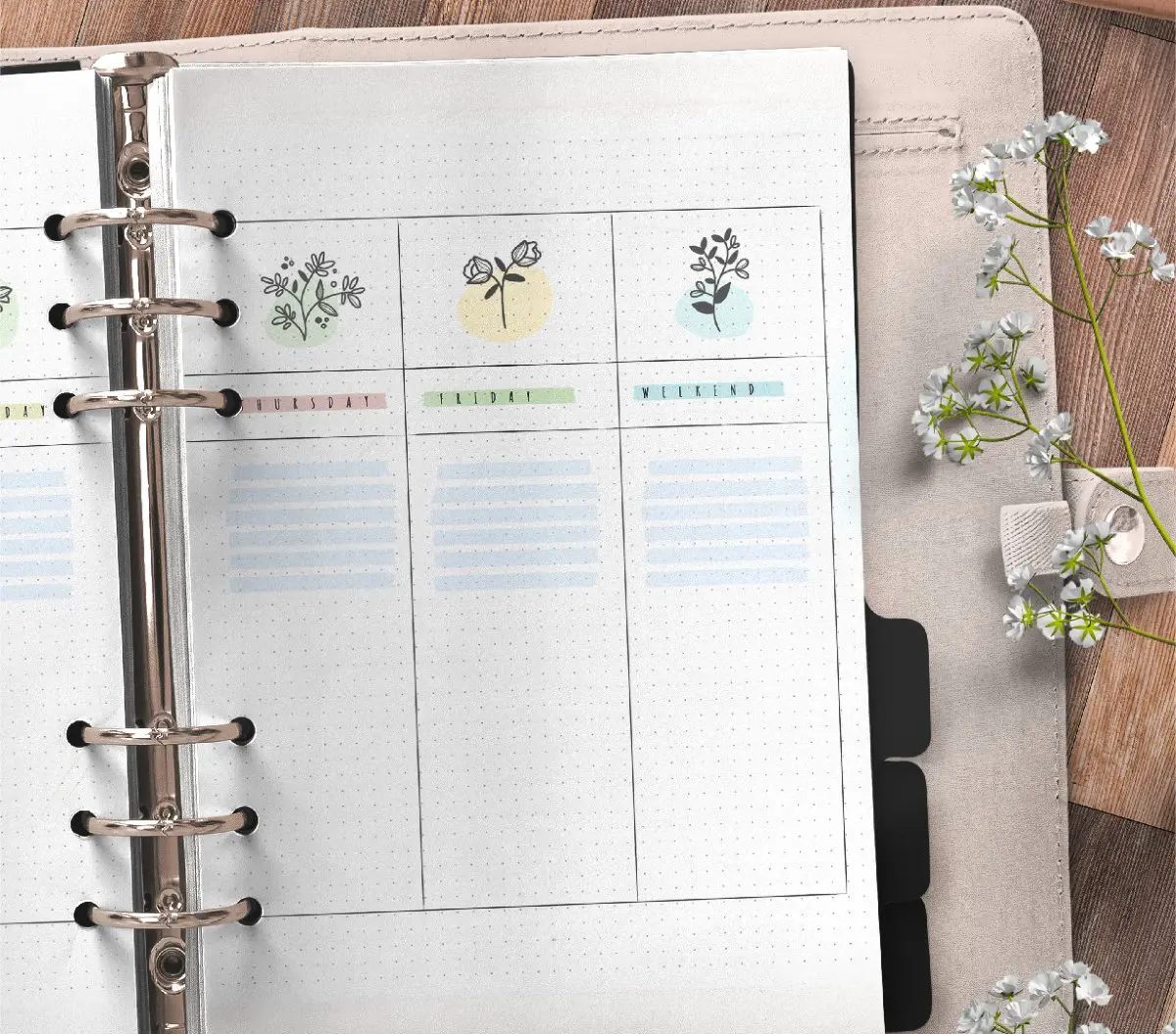 All of our inserts are flexible in the sense that one insert can work for whatever type of journal, planner or organizer you use and each insert download will come with two sizes to suit the most popular planners and bullet journals.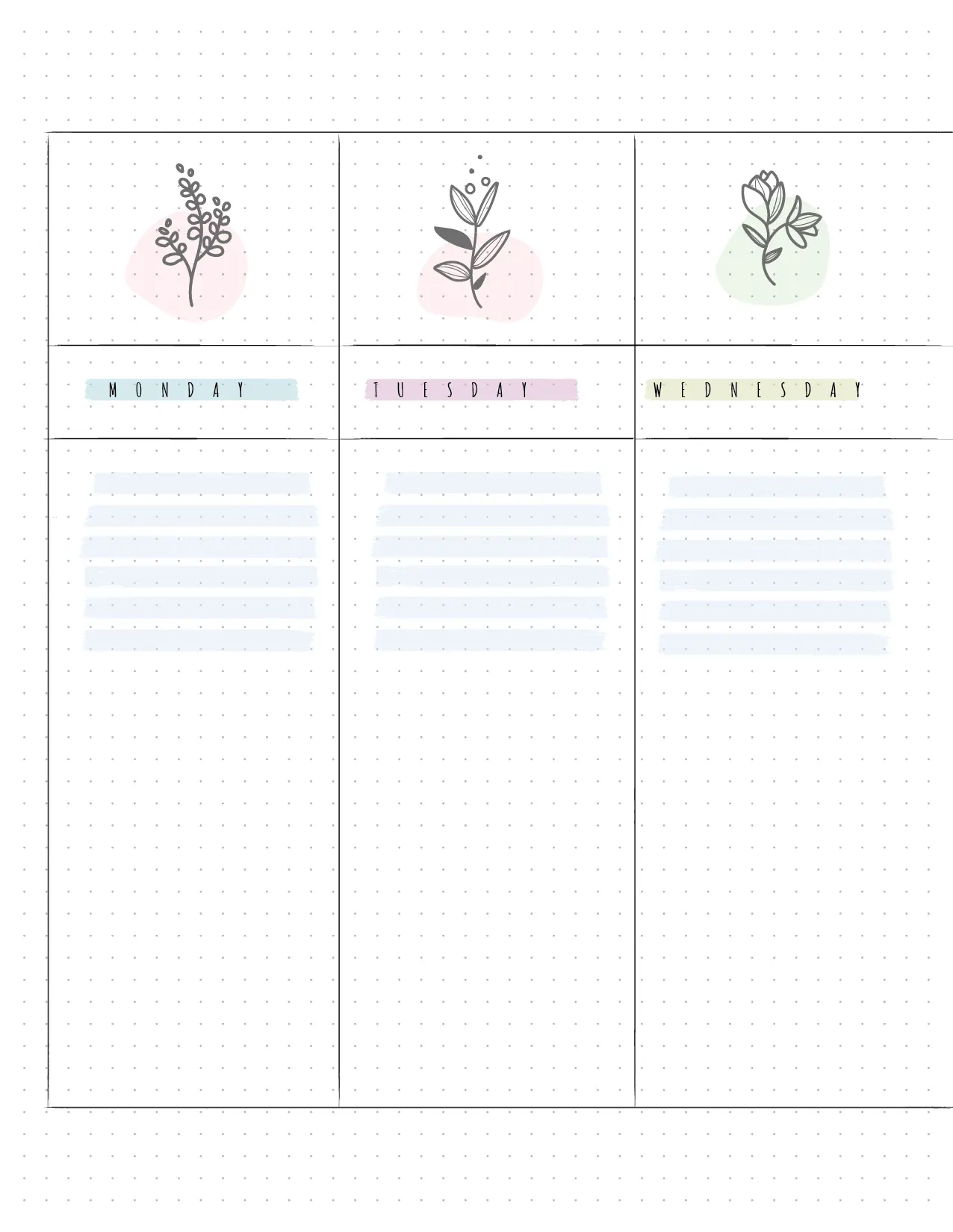 The Free Bullet Journal Weekly Planner pack includes:
Free Bullet Journal Weekly Planner
2 beautiful page inserts to use as a double page spread.

Different size inserts
Your download pack will include 2 different sizes – A5 and US Letter to match your planner or bullet journal.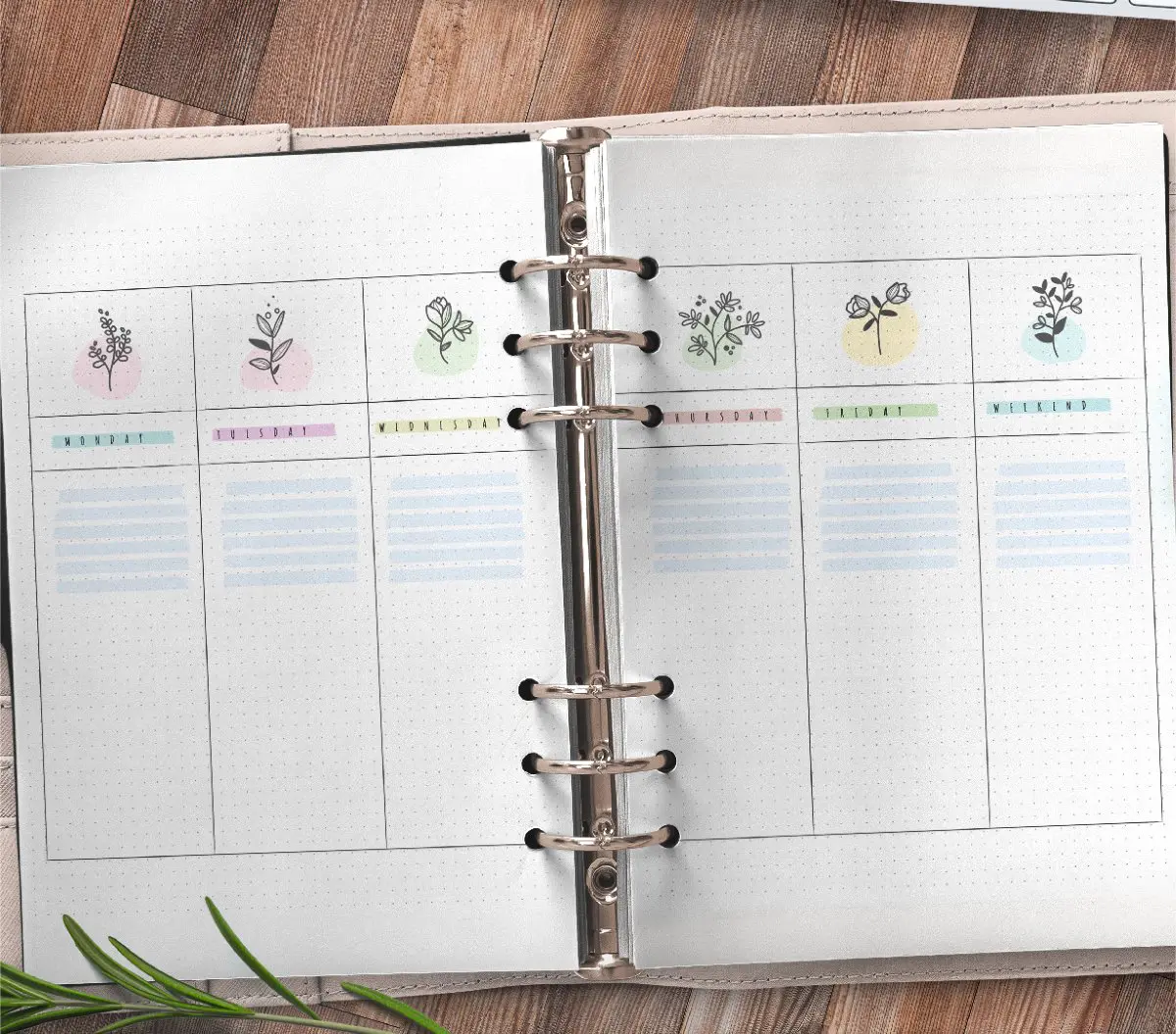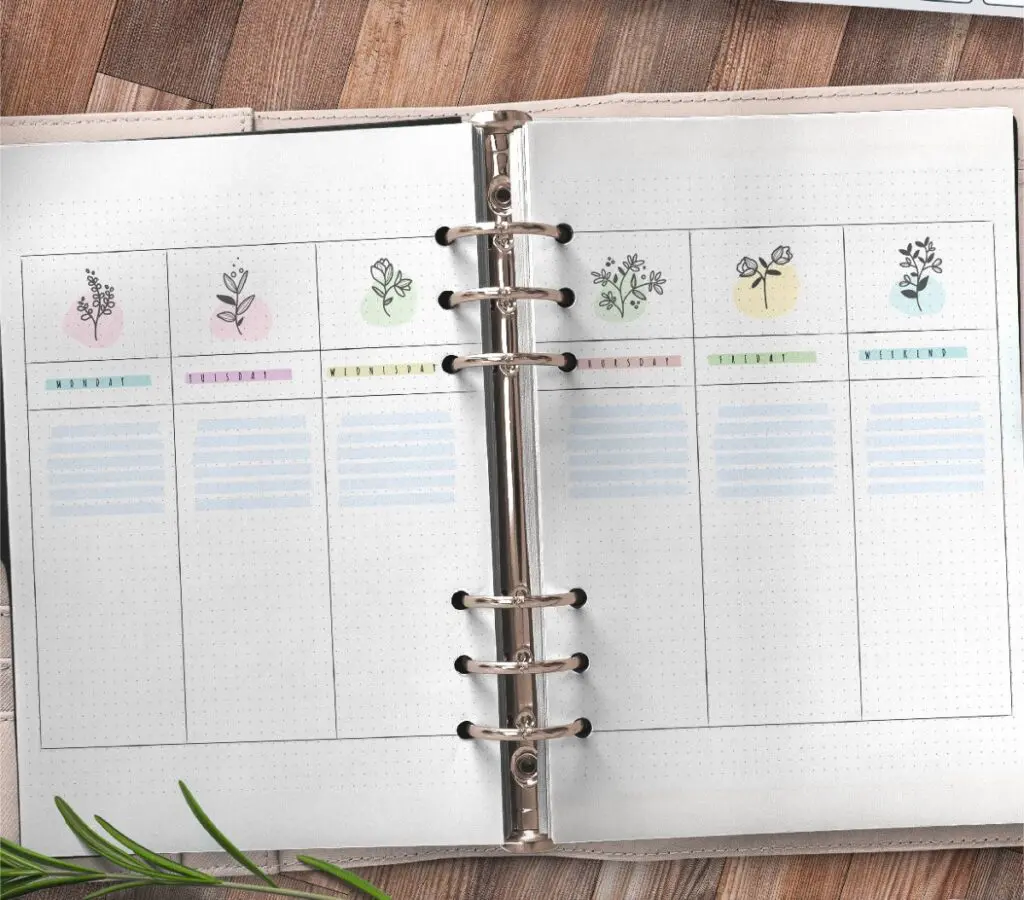 Want free planner stickers for your planner or bullet journal?
We have designed a ton of amazing free stickers to suit every need and these are perfect for using in any planner or journal. There are so many to choose from.
Get your Free Bullet Journal Weekly Planner
To use this Free Bullet Journal Weekly Planner, simply download and place into your planner, binder or bullet journal. You can either staple it in, attach it with the ring binder or dedicate a spare page to gluing it in. If you glue your page in, especially for a bullet journal, you wont compromise on the page aesthetics.
Download the Free Bullet Journal Weekly Planner by clicking the download button below.


INSTRUCTIONS
Download the Free Bullet Journal Weekly Planner (Includes US Letter & A5 Sizes).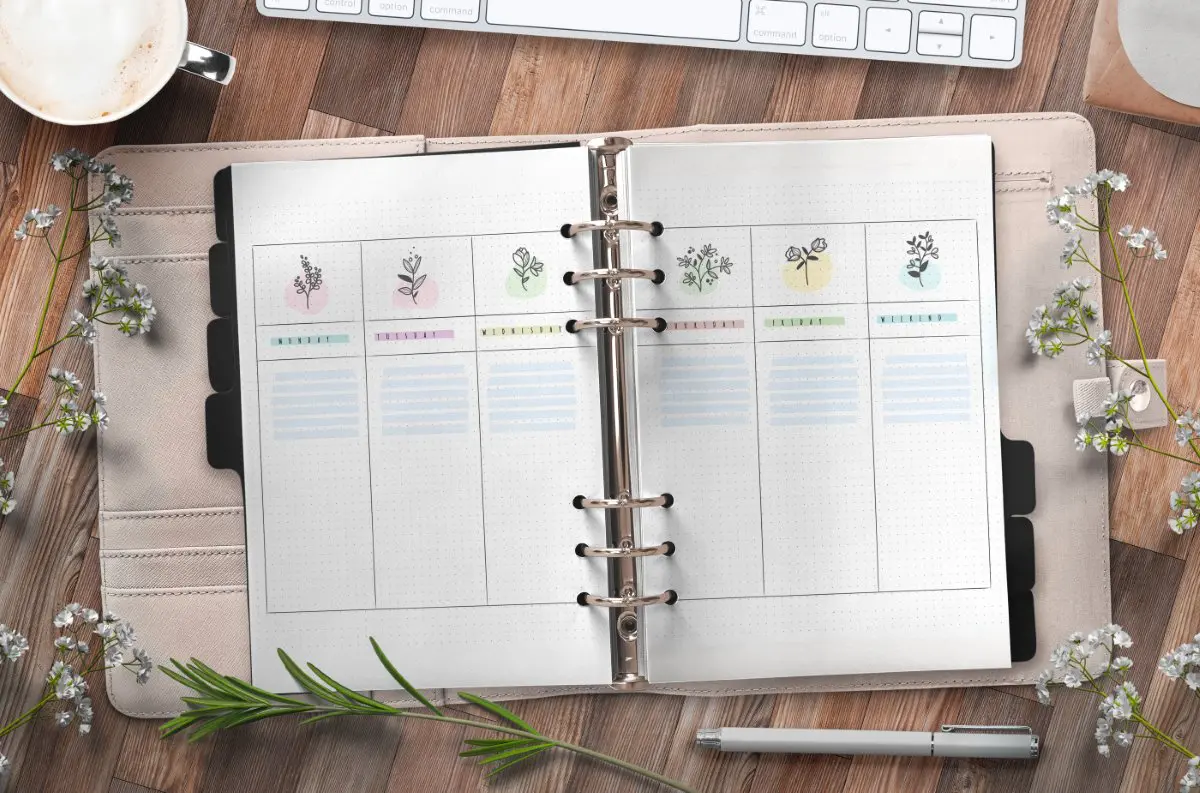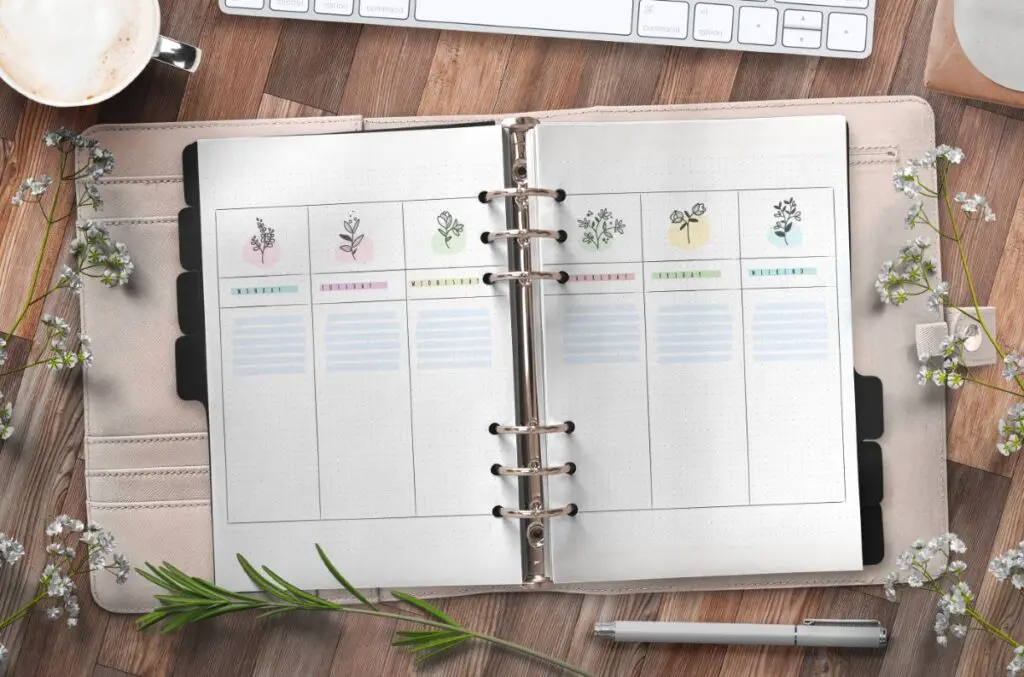 Print the Free Bullet Journal Weekly Planner
The pages are designed as 8.5 x 11 printables, which are standard US letter size perfect for planners and A5 size perfect for bullet journals. TIP: If you want to print at a different size then simply insert this printable into Canva, set your dimensions to any size you want, then download it to your computer, easy! Full steps in this guide.


We get a lot of questions on what paper we recommend.
Paper Recommendations
We know how much you love to customize your bullet journals and planners, with doodles and decorations. That's why we recommend a really good paper that mimics the thickness of the most popular bullet journals and planners.
Many people opt for a thicker paper such as cardstock paper with a high paper weight 90lb/165gsm. This is just above standard paper weight for popular journals such as Happy Planner and the Leuchtturm 1917 which is preferred by planner and bullet journal creators. It's a great paper for printing planner pages and will also hold the ink of your pens well without bleeding or much ghosting.
If you're not fussed about decorating your planner pages then you can use regular paper. We recommend this regular copy paper which is such a good deal and is Amazon's best selling paper with over 30,000 reviews.
More Free Planners and Bullet Journals from World of Printables
Finally, if you liked this post and our Free Bullet Journal Weekly Planner, go ahead and hit the Pin button below, as it really does help us in so many different ways and is a great way to save for later.
If you are new here please subscribe as we make new printables often and we'll keep you notified from time to time with our best new free printables.
I love you guys!