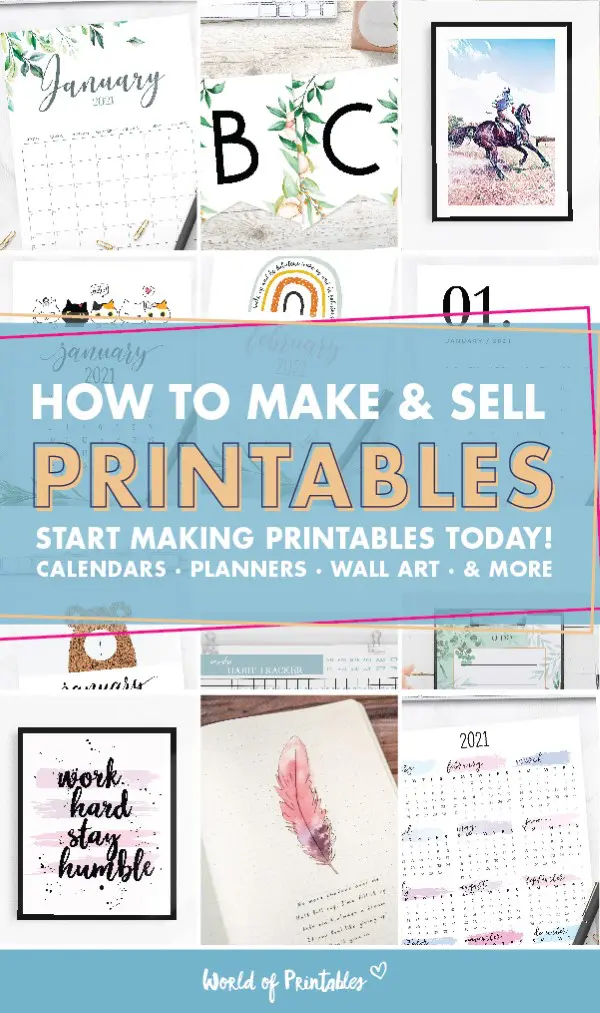 Don't you love printables?! Would you like to create printables too? Learn everything you need to know about creating printables and how to sell them too.
There's such a wide range of printables that people use. From printable wall art to printable planners and calendars, there are literally hundreds of different types of printables that you can create.
Printables come in all shapes and sizes, as you'll see on our website here.
From calendars, planners, wall art, bullet journals and so much more. If you've ever thought about creating your own printables, then read on!
In this guide we'll explain:
What are printables?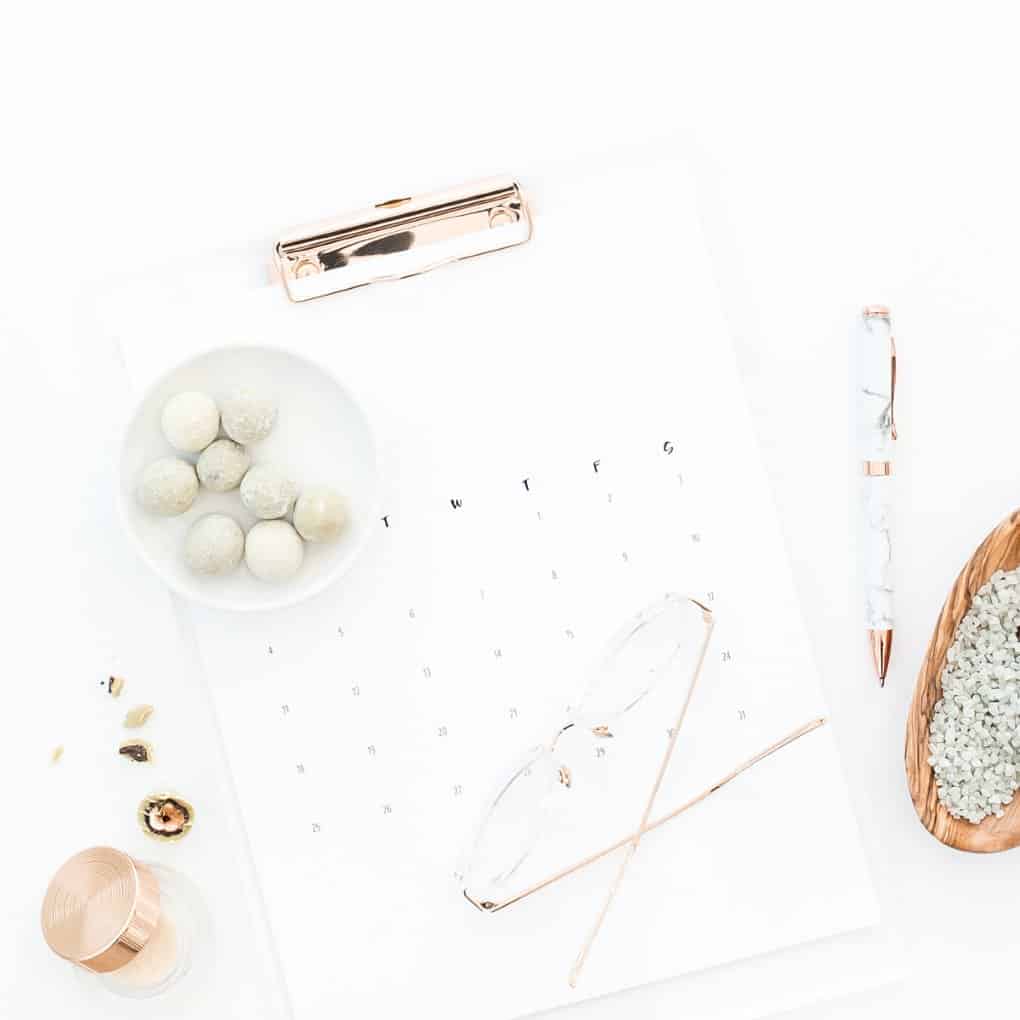 Printables are downloadable files, primarily image files like jpg or pdf files.
They're designed to be quick and easy to print so that when you find one you like you can buy it for a few dollars and you can instantly download and print within minutes.
You can create a variety of different kinds of printables such as:
Wall Art Prints
Wedding invitations
Wedding programs
Resume Templates
Gift Certificates
Party Invitations
Calendars
Planner pages
Templates
Kids activities
And much more!
Whatever kind of printable that you want to create, you don't need to have graphic design skills or have expensive design software, you can create printables easily with free software.
It's what we use for many of the printables that we create here on our website.
Once you've created printables you can even sell them too for some extra money!
Yes, that's right, it's actually easy to make money selling your own printables too. Many people do this, including us and it's the perfect way to make some passive income.
How much you can make depends on how many printables you create to sell and where you sell them. You can also use printables as a way to drive traffic to your own blog as a way to earn money from passive income such as ads or affiliate marketing.
We go into great detail on how to sell your printables below.
What skills you need to create printables
To make printables you just need to be a creative person, you actually don't need to be an expert graphic designer or know professional software such as Adobe Illustrator.
In fact, it's easy to make printables with tools such as Canva. Canva makes it very easy to design everything from Business Cards, Invitations, Birthday Cards, Planner pages and so much more.
Canva doesn't require any graphic design experience, it also comes with thousands of templates to use as a starting point and helps you design printables very quickly.
Illustrator is more advanced, but you do need to have experience and it doesn't have any templates to help you create quickly.
Either way, using tools like Canva or Illustrator you can very easily create designs that can be downloaded and printed by others.
You can also use resources such as Pexels for free stock photography should you want to add any photo elements to your designs and the website Freepik has millions of things that you can use to enhance your designs even further.
Online courses to learn how to make printables
There are even lots of courses that you can take online to help you learn how to make printables or use tools like Canva.
Learn Canva quickly for free!
You can create pretty much anything in Canva – it's awesome for bloggers, creators, teachers, and just anyone who wants to quickly and easily create something.
But if you are new to Canva and want to learn all that it can do, or just want to learn it quickly, then check out this Getting Started with Canva for Beginners class.
This class will help you learn how to create beautiful designs using Canva.
This class will show you how to:
Set up an account with Canva.
How to start a project.
What design tools Canva offers, where they are, and how to use them.
You can simply start a free trial with Skillshare and learn how to use Canva for free right now using this or any of the many classes available.
We highly recommend Skillshare which has literally thousands of courses on all aspects of creativity, from design, printables, photography, blogging, crafting and so much more!
You can sign up for a free trial and start your creative journey today!
Definitely check them out if you want to learn the steps in detail.
Canva – Our favorite online tool for designing printables
We talk about Canva so often here on World of Printables and our other blogs. It's our favorite tool which we use almost every day for designing more printables to add to our collection here on our site.
We also use Canva for designing blog post images, Pinterest pins and Instagram posts, and much more.
With Canva you can create a design in a matter of minutes. Whatever inspires you, Canva can help you create it easily.
If you haven't already, we recommend you sign up for a free Canva account and take a look around at all of the things it can do.
You can learn the basics of Canva in less than an hour, simply by playing around with it.
Although if you want to learn it quickly and inside and out, check out the Canva tutorials and courses on Skillshare.
Skillshare helps you quickly learn how to make all kinds of designs using Canva. You also get access to many other courses on things like design, illustration, photography, blogging and so much more as part of the low-cost subscription.
Canva has thousands of templates available, so you can get started designing anything from invitations, flyers, business cards, cards, photo collages, wall art and so much more.
You simply pick a template as a starting point, one which you like the look of or resembles something that you are looking to create. Then change the text, colors, pictures, and within a few minutes, you will have created something unique, professional, and stunning.
Best of all, the experience is completely enjoyable!
If you are a complete beginner that's new to design then Canva is the perfect tool for you. It's specifically designed with the beginner in mind but the end results are awesome.
Canva has so many possibilities that even professional designers use it as it's so very quick and easy to create stunning designs in minutes.
Learn Canva quickly for free!
You can create pretty much anything in Canva – it's awesome for bloggers, creators, teachers, just anyone who wants to quickly create something amazing with ease.
But if you are new to Canva and want to learn everything about it and all that it can do, or just want to learn it quickly, then check out these Canva courses on Skillshare.
With Skillshare you can learn about Canva and so many other things too! We love Skillshare and are looking at hosting our own courses there soon too.
You will find courses on Canva, printables, design, blogging, photography and so much more.
You can sign up for a free trial and access courses and tutorials right away and if you like it you can use the coupon code aff40dtp to save 40% off an annual subscription!
Creating Printables in Canva
We create our printables in Canva by starting with a blank page, by clicking the Create a design button, and choosing US Letter Template from the drop-down options.
We find that the US Letter size is the most commonly preferred dimension and is just so easy to print as most people have that size of paper at home. But you can also create them in A4 size too if you prefer.
The great thing is you can easily resize images with Canva too, so when you create a design, it's so easy to copy it to different sizes too.
We then add any text, photos, elements, or backgrounds from the sidebar options. Canva has lots of premade elements that you can drop right into your blank page.
You can even upload your own graphics and photos. If you are a Canva premium subscriber you'll have access to thousands more items and templates.
When you've created your design you can then simply download it directly from Canva and print it immediately.
Better yet, if you sell printables too then you can also add them to your online store within minutes.
It's amazing how quickly you can create a new design in Canva, download it to your computer then add it to your online store with customers being able to buy it directly from you in just a few minutes later.
Creating and selling printables
Have you ever thought about creating and selling printables? There's a huge market for them and you can sell printables to anyone around the world on lots of different marketplaces.
And guess what? It's actually really easy to do!
The best thing about printables is that they are the perfect way to earn a passive income.
Planners, Calendars and Templates
There are literally hundreds, if not thousands of different printable templates that you can create. Many people love to use planners for planning and scheduling their days and weeks and you can create planner pages for scheduling, meal planning, weight loss, activities and so much more.
Calendars are very popular too, but they do have to be updated often.
We sell printable planner pages and bundles right here in our shop and they are all very popular. We've even sold printables on Etsy too, but we've found that having our own website works best by far
Printable Wall Art
Printable wall art is just so popular. It's our most popular printables that we sell and we even have another site dedicated to printable wall art and wall art prints.
There's just so much variety! Being able to pick a unique design that's not the cookie-cutter prints that stack the store shelves, and better yet, pick your own frame to put it in.
Once you've designed a dozen or so of them you can easily start making some passive income, you don't have to do anything with them again. The more you continue to create, the more money you can make.
Who doesn't love the sound of that?!
Kids Activities
Kids' activities are a great way of driving traffic to your own blog. You can create coloring pages, games, or printables for parties. You can also bundle them into packs to sell on your own blog.
There's a huge market for printables and thousands of printables you can make
There really are thousands of different types of printables that you can make and the market for them is huge.
Because printables are digital products, you can really sell them easily, simply by starting a blog with a hosting company and adding them to your website.
It's something that we're so glad that we did, and you can too.
Selling printables – an enjoyable way of earning passive income
There are many ways of earning a passive income online these days, but creating printables that you can sell on your own blog has to be the most enjoyable of them all.
Printables may sell for just a few dollars but believe it or not there are many people who make a good full-time income from selling printables, including us.
The great thing is you don't have to print, pack and ship your printable designs. Simply by making a printable a digital download, your customers can download and print your printables instantly after they've purchased them.
They can either print them at home, or they can take the digital download along to any print or photo store and have them printed there, as large as they want.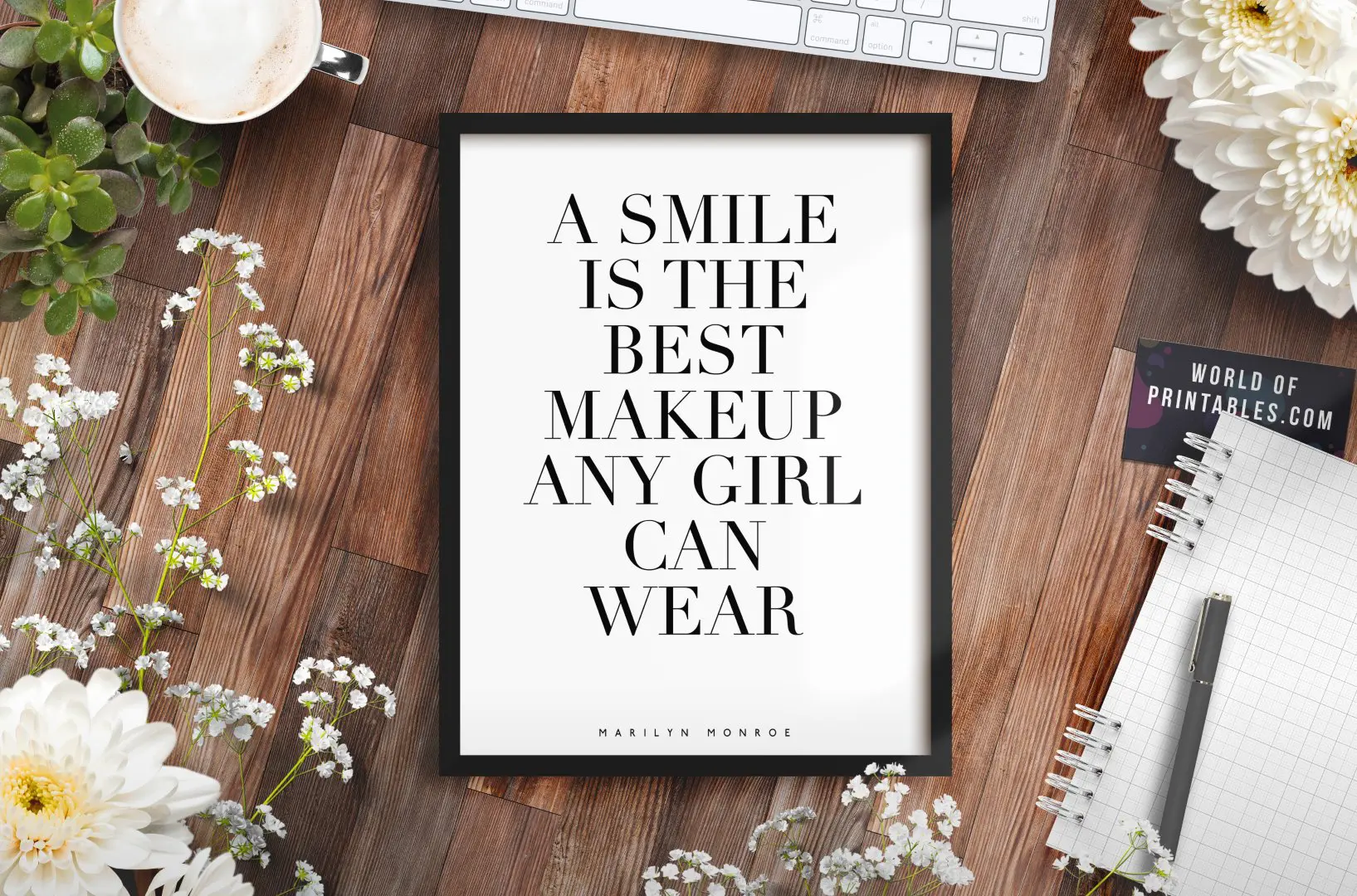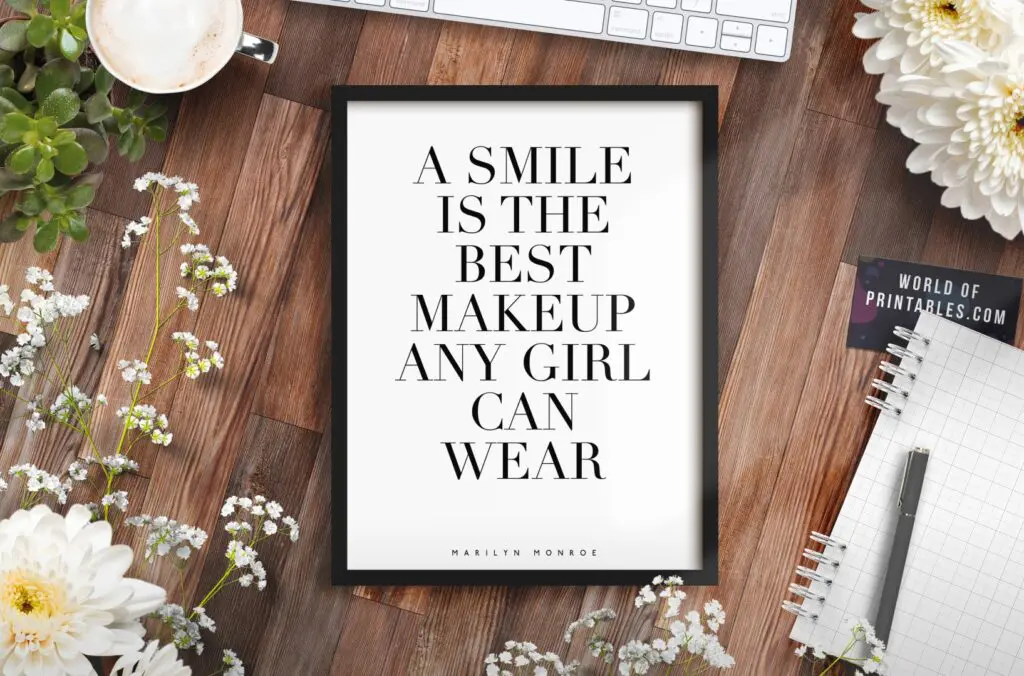 You can even make collections. Many people sell wall art printables in sets of 3 with a theme that runs across the three prints.
This not only makes a nice touch to any home but also helps you bump up your revenue. What's not to love about that?!
The more printables that you design along with the more places where you make them available to buy from, then the more money you can potentially make.
Bonus Tip!
Did you know that by designing printable wall art that you're actually doing a lot of the process for designing art prints too? – so as well as selling printables you can also sell art prints.
There are two ways that you can do this.
You can print them yourself and send them directly to your customers – you'll just need a good printer such as Pixma Pro 100 which is what we use for many of our prints.
The second way of making art prints to sell is by using a print-on-demand service like Printful or Printify, which are companies that will print, pack and ship your designs to your customers all over the world, directly from their warehouse.
Better yet your designs can grace many different types of things from apparel such as t-shirts, mugs, to furniture, duvet covers, canvases, framed art, and much more!
These print-on-demand companies integrate easily with your blog with their free plugins. Once you've started your own blog with a hosting provider such as Bluehost, you can simply link it to a company like Printful and your designs can be sold physically and they will do all of the work. They give you a percentage of every sale and it's a great way to earn passive income.
Where to find business & where to sell your printables
When your printable designs are ready for selling, you can open an Etsy store to upload them for people to buy, although there is a lot of competition on Etsy and you need to learn how to build your ranking.
Better yet, we recommend you start your own blog to feature and sell your own printables as this gives you much more control over what you can do and will save you money. Etsy and other online marketplaces, or hosted online shops like Shopify do take a larger cut in the form of fees or subscriptions from each of your sales than the low fees that you'll have on your own website for handling your sales transactions.
Shopify has a monthly cost to host your shop on their platform, along with fees for each sales transaction. So not only do you pay a percentage of every sale that you have, but they also charge you monthly for the use of their platform, which is generally between $29 per month for the basic service, right up to $299 per month for their advanced service.
More importantly, there is no competition in your own website, as your printables won't be displayed next to many other competitors' products which is exactly what Etsy does which makes it much harder for your printables to sell.
Having your own website means having all of your printables located in one place that you can promote on social media for free, such as Pinterest, Instagram, Facebook, and TikTok.
You shouldn't promote your printables on social media if you are directing them to an Etsy store, as you're essentially promoting Etsy and giving your competitors business from your effort.
It's much better to direct people to your own website as you're much more likely to convert them into sales.
Better yet, you don't actually even have to sell printables on your own blog to still make good money. By having your own blog you can still make money from showing ads on your website. This is a great way to make passive income as people from all around the world will visit your blog 24 hours a day, and the ads that are shown on your blog will earn you money.
In addition to this, you can also promote other people's products on your blog and earn a percentage of every sale. This is called affiliate marketing and by recommending products or services that relate to the printables that you offer on your blog you get paid if your visitors click on your recommended links and make a purchase on the stores that you refer them to.
If you're interested in starting your own website for selling printables then check out this amazing in-depth guide that goes into great detail on starting your own blog and making money.
How soon can you make money
When it comes to how soon you can make money, it all depends on how well you start and how you promote.
If you launch your own website with a large choice of great quality printables and some social media promotion to back it up then you could expect your first sales quite quickly. If you enable ads on your website with a service like Google Adsense, you can start making money as soon as your first visitors show up.
From personal experience, when we created our first Etsy store, we sold our first product within a couple of weeks of opening and it was a slow, gradual increase thereafter. It was a lot of constant work to continue promoting our Etsy store.
But when we created our own website we sold our first products almost instantly and sales have continued to be strong ever since! In fact, we were able to quit our jobs and do this full time! That's a whole different blog post!
But it really all depends on the effort that you put into creating your own products and where and how you promote them.
You can start your own blog with Bluehost who offers a 30-day free trial, so you could simply start a blog, list your first printables and promote them on your Instagram, Facebook, or Pinterest, or anywhere.
Bluehost has lots of guides to help you get started so you won't be left scratching your head trying to figure it all out.
When you add printables to your blog you can easily turn them into products with a plugin such as Easy Digital Downloads. This helps you set prices for your printables and handles the checkout process. All you have to do is drive traffic to your blog and the rest is easy.
How much money can you make selling printables?
So how much money can you make by selling printables? Well, this depends on where you sell them, how many you make and how well you are at promoting your printables.
There are many people who make a very good living by making and selling printables.
Sarah Titus is a printable maker who makes several million dollars per year from her printables all of which she sells on her own website. Like us, she used to sell on places like Etsy, but since she decided to start a blog she has managed to earn way more than she ever could on Etsy.
We ourselves make a very good income that we simply couldn't make in any other career that we would like to do.
But the best thing about it is that it's a very good way of making money. We love creating printables as it's very enjoyable. We love having our own blog. But best of all, we love that the money that we earn from our printables is passive income.
This means that we are free to go where we want, do the things we want and our blog is still always making us money, 24 hours a day! We don't even need to do anything now that it's up and running. It runs itself and makes us constant evergreen passive income.
So if you haven't decided to start your own blog yet, then get started today! What have you got to lose?!
Make money from passive income
But you don't just make money from selling printables on your own blog. That's the beauty of having your own blog.
By having your own blog as the place you store your printables and where you promote and drive traffic to, you can also make money from ads, affiliate marketing, sponsored posts, print-on-demand and so much more.
So as I've said, there are different ways that printables can actually help you make money. To summarize:
Selling printables directly on your blog
Enabling ads on your blog
Recommending affiliate products on your blog
Having a Patreon linked to your blog
Getting paid for sponsored guest posts
Linking your designs to print-on-demand services
and more
Your blog is the center of it all. It's the place that you promote, which stores your printables and something that will continue to grow.
Have a blog/store to represent yourself
Having your own blog or website is the perfect way to promote yourself.
When you use social media to promote your products they'll link back to your own website, where your potential customers can browse all of your products, buy your printables and come back again and again.
You shouldn't promote your Etsy stores and the reason for this is that your potential customers are landing on Etsy, seeing your products but also seeing other competitors' products too.
This means that they can quite easily and may very likely go browsing other competitors.
That's why we recommend you have your own blog, promote your printables on Pinterest and other social networks, but link back to your own website.
This way if anything fell through with Etsy (and it does happen!) it doesn't matter as your own website is the main income stream.
Remember, Bluehost has a free trial, so you can start your own blog very quickly and easily, and once you've set it up you can start adding your own printables and grow your traffic and income.
When we started this blog, we had over 100,000 visitors within the first few months and we make money from it from ads, printable products, affiliate networking, and more. Our blog continues to grow and we love what we do!
Use social media to promote your products
Pinterest is by far the best way to promote your printable products. We have over 10 million impressions every single month on Pinterest which drives a lot of traffic to our website.
Pinterest is not just a social network but is also a very powerful search engine. So your pins will remain there indefinitely unlike other social networks where your posts will soon be swallowed up by fresher content.
Creating printables to give away for free
But you don't always need to sell printables, you can also give them away for free like what we do here on this website.
If you have your own blog, giving printables away for free is a great way of attracting visitors to your website, as everybody loves a freebie and this helps drive traffic which can also help increase your sales potential.
We strongly recommend having a blog. It's very enjoyable to have, makes a great hobby but is also an incredible way of earning passive income or a full-time income in our case.
Making mockups to give your printables a real life effect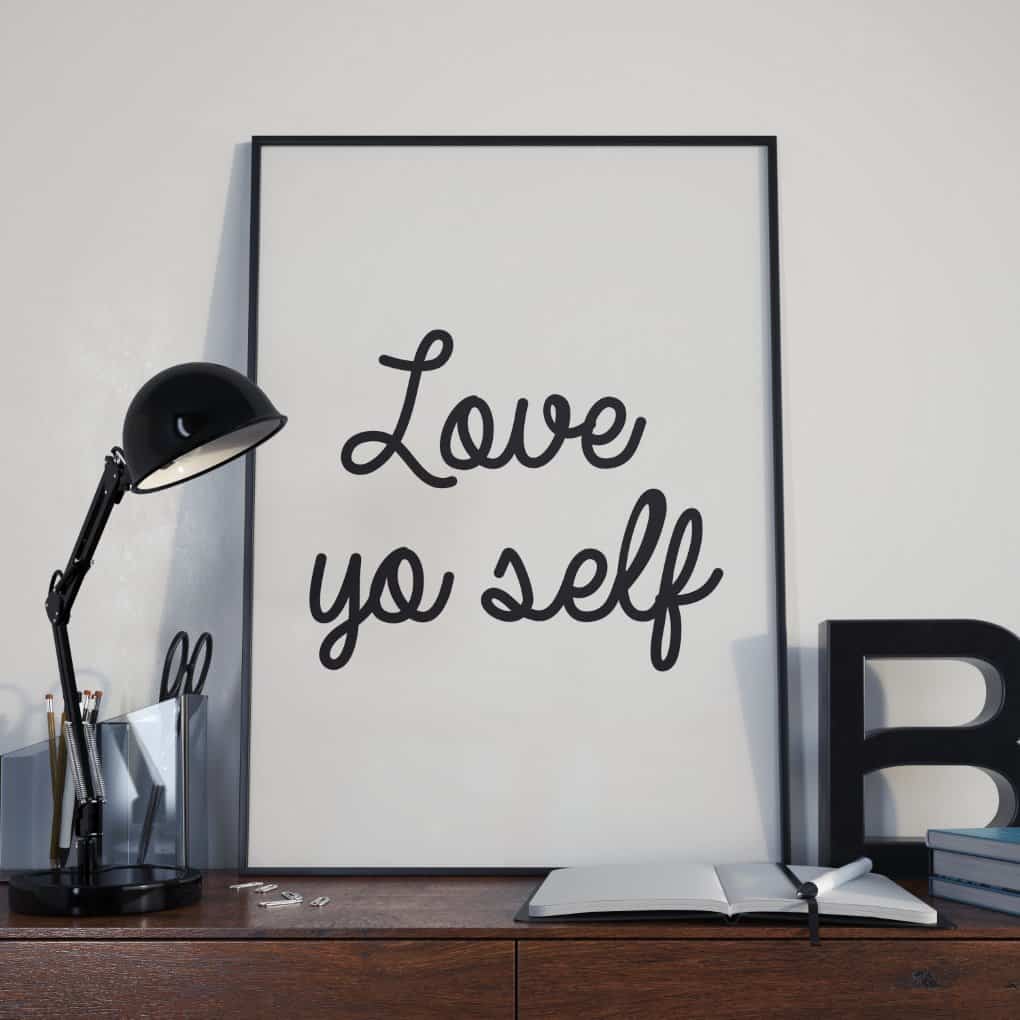 Mockups are where you place your printable image into a template which makes it look like an actual photo of your printable in real life.
Mockups of printables are a great way for customers to get a better idea of how your pintables will would look in the real world, plus this makes them look even more appealing.
There are many mockups available online which will be perfect for your designs. Some are free, but the best ones are on websites such as Creative Market.
Take a look at some of these from CreativeMarket – they look stunning and the great thing is, it only takes a few clicks to make your designs look this good, it's all pretty automatic.
Mockups generally require photoshop or illustrator, so if you don't have either of those then you can download a trial version, the trial will allow you to knock up your mockup at no further cost!
Just find a good mockup and open it in photoshop or illustrator and it'll guide you through the steps from there. It's actually very easy and doesn't require any technical experience.
There are always instructions included with the mockup files, so you'll have easy-to-follow steps to make sure you don't get lost, but believe us, it's really easy!
We recommend that you have 2 or 3 mockups of your designs, this makes your products look more appealing and sellable.
People like to flick through the product galleries before making a purchase rather than one static image, so if you want to increase sales then use mockups!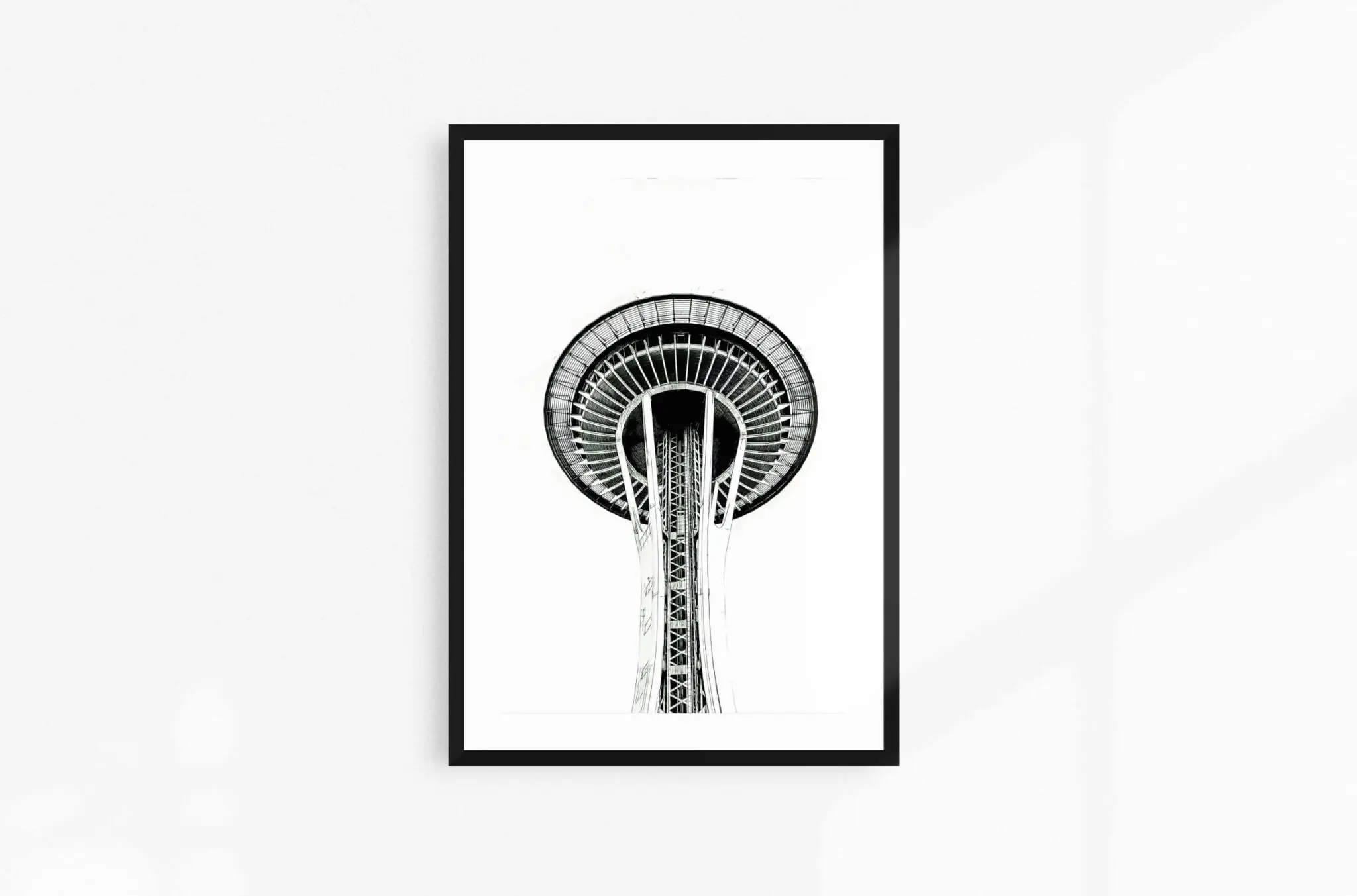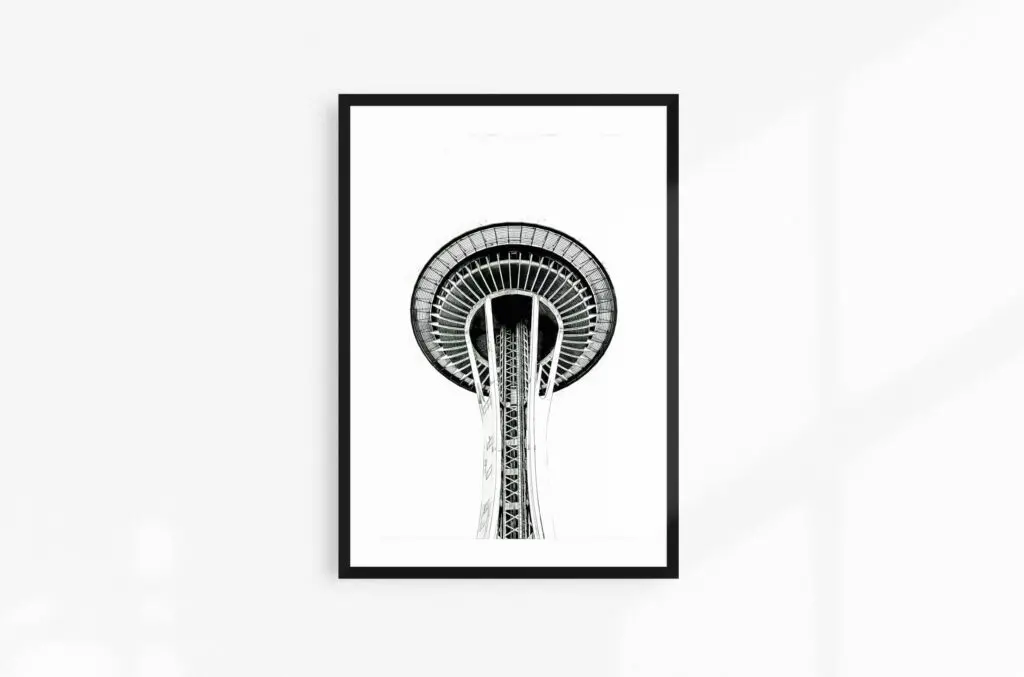 Making your printables ready for selling
Once your printable designs are finalized you need to export them and make them ready for purchase.
Hopefully, you have designed your printables at the size that you want to sell them at, such as US Letter or A4 size, so you should export them at these sizes.
If you're using Canva to make your printables then you can set this easily when creating them.
When you are happy with your printables, you need to export them or save them to your computer so you can upload them to your store.
Use a course to learn how to create printables
If you want to learn more about how to make printables, make mockups and even market your printables online then check out many more guides on this and more at Skillshare.
Skillshare shows you how to take your designs and convert them into a printable download format and how to upload and sell them online on places such as your own blog, Shopify or Etsy.
Conclusion
So hopefully you've now learned how to create printables and even how you can make money each month from selling printables too. Even if you only make $100-$200 a month that's still something to be happy with!
Whether it's a hobby or something more serious, making printables is such an enjoyable thing to do.
So with that in mind, what's stopping you from getting started?
Let's sum up the steps needed.
Sign up for a blog with Bluehost – this is where it all starts!
Get a free Canva account and start making some great printable designs.
Check out courses on Skillshare to learn about Canva, printables, and more.
Mockup your designs to make your printables look amazing.
Promote your blog and printables on social media.
Enable Easy Digital Downloads to sell your printables on your blog as products, enable ads, recommend affiliate products and start earning passive income!
I hope this article has helped you. Let us know if you have any questions, we're more than happy to give you any advice to help you get started. Have fun!