If you're a fan of rainbows, unique patterns and soft, earthy tones then you will love this free printable 2022 rainbow calendar. This beautiful calendar features different rainbows for every month and they are all unique in their own way.
About the free printable 2022 rainbow calendar
We've all seen the painted or printed rainbows that have sprung up over the last year or two, to show solidarity and signify brighter days ahead. A Rainbow can mean so many things, but most often we associate them with hope.
This rainbow calendar has different rainbows for each month, so you'll always have something fresh at the start of each month.
You can use this calendar in your home and style it as a gallery wall to display all of the different calendars (see how here) or even resize it to use as planner inserts for your favorite planner! Learn how to resize your calendar here.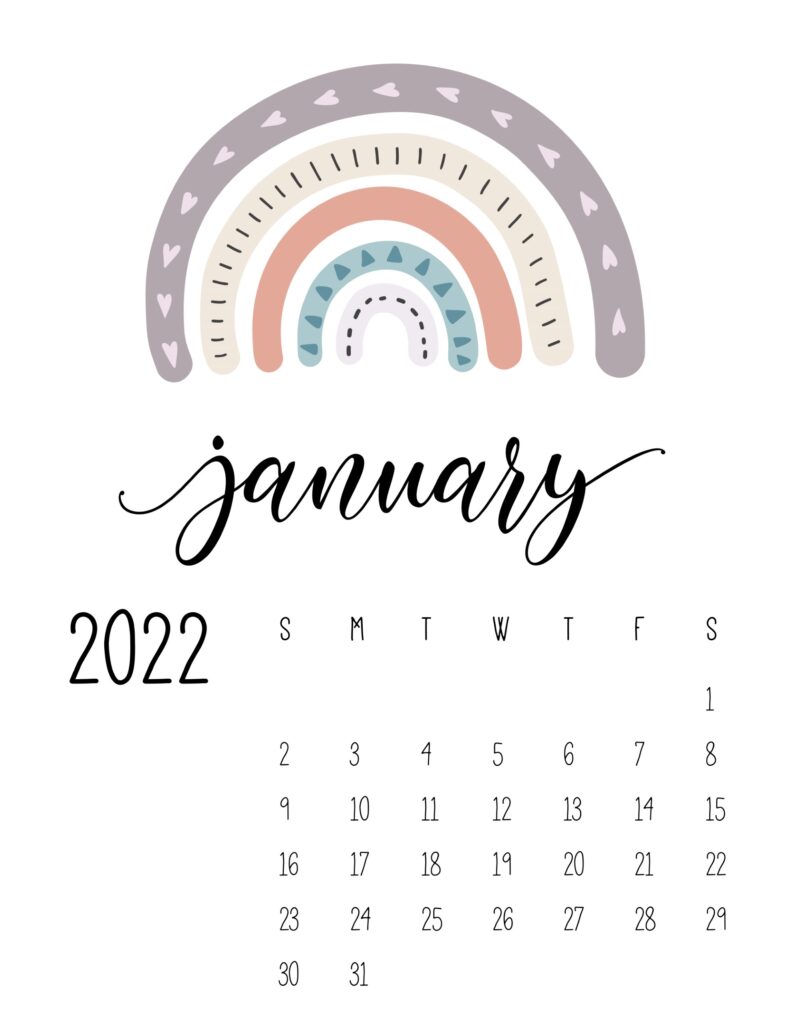 Click the following image links to print the free printable 2022 rainbow calendar pages individually.
To download the free printable 2022 rainbow calendar, simply click the images above and save to your device. Also check out our style guide below for a perfect finish!
How to make printable calendars look stunning
INSTRUCTIONS
Download the free printable 2022 rainbow calendar by clicking any of the images above to get the ones you need. If you are looking for a calendar for 2022 then see our huge range of free printable 2022 calendar templates.
Print it! – Our calendars look so good when printed on this bright paper.
Print the calendar. These images are designed as 8.5 x 11 printables. TIP: If you want to print at a different size then simply insert this printable into Canva, set your dimensions to any size you want, then download it to your computer, easy! Full steps in this guide.
Style it – See more ideas on how to style printable calendar templates to match your home decor!


Thank you so much for visiting!
If you liked this post and free printable 2022 rainbow calendar, go ahead and hit the Pin button below, as it really does help us in so many different ways and is a great way to save for later.