How cute is this free Happy Together Valentines card printable? This card has been designed to be flexible with who you give it to.
It's not lovey, it's not mushy and it's not over the top. It features pretty writing and two hands making a pinky promise. This card is a perfect option for your partner, lover, or your best friend!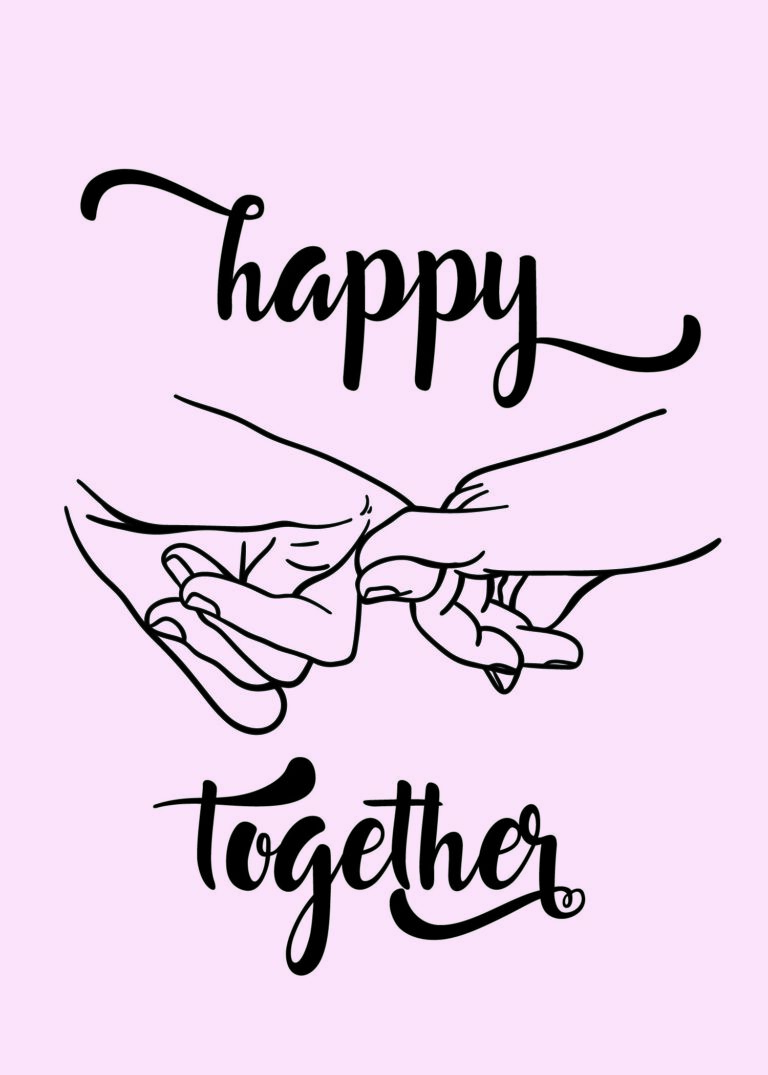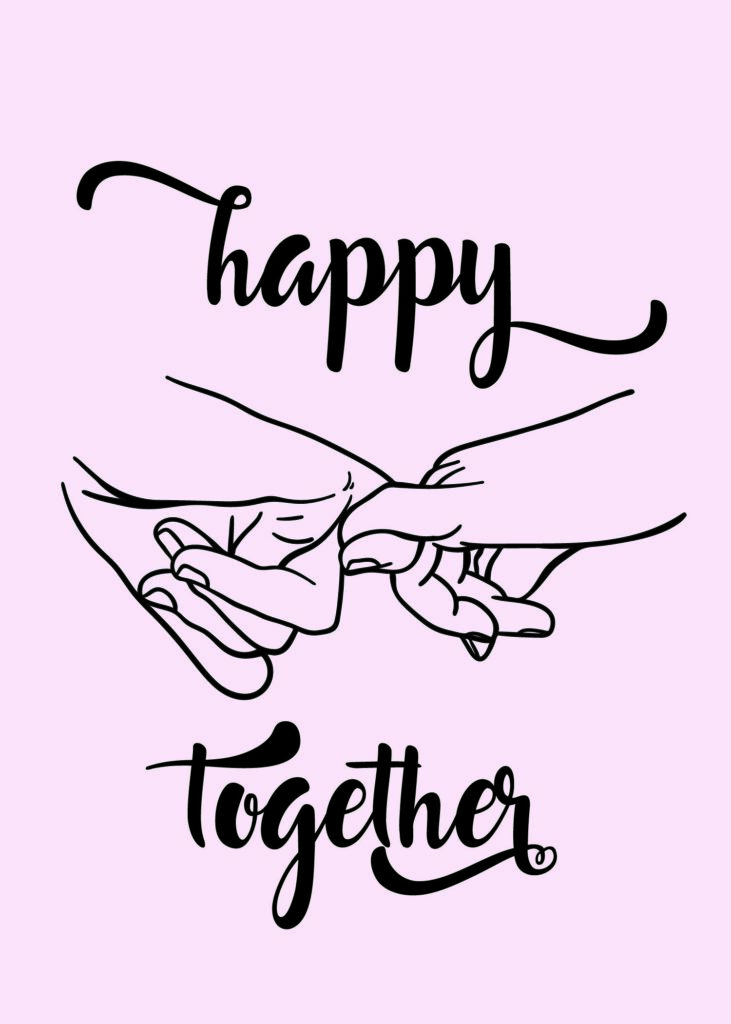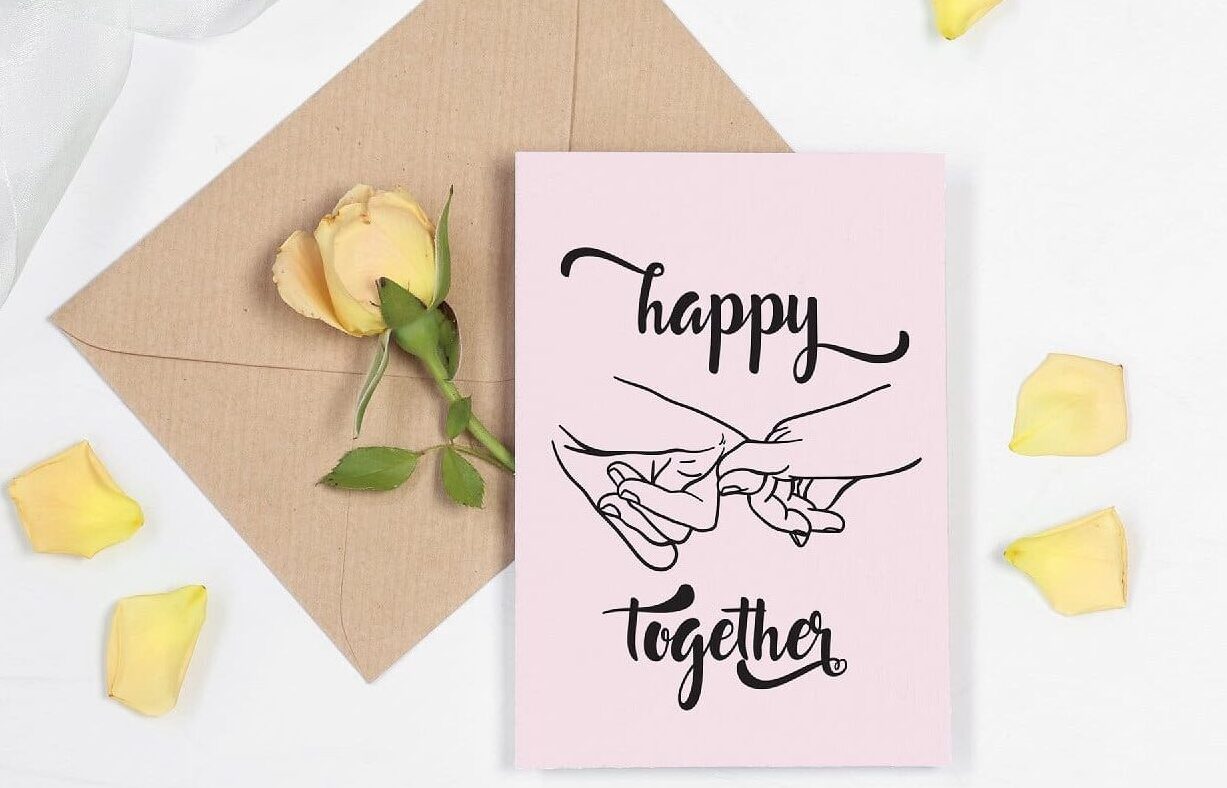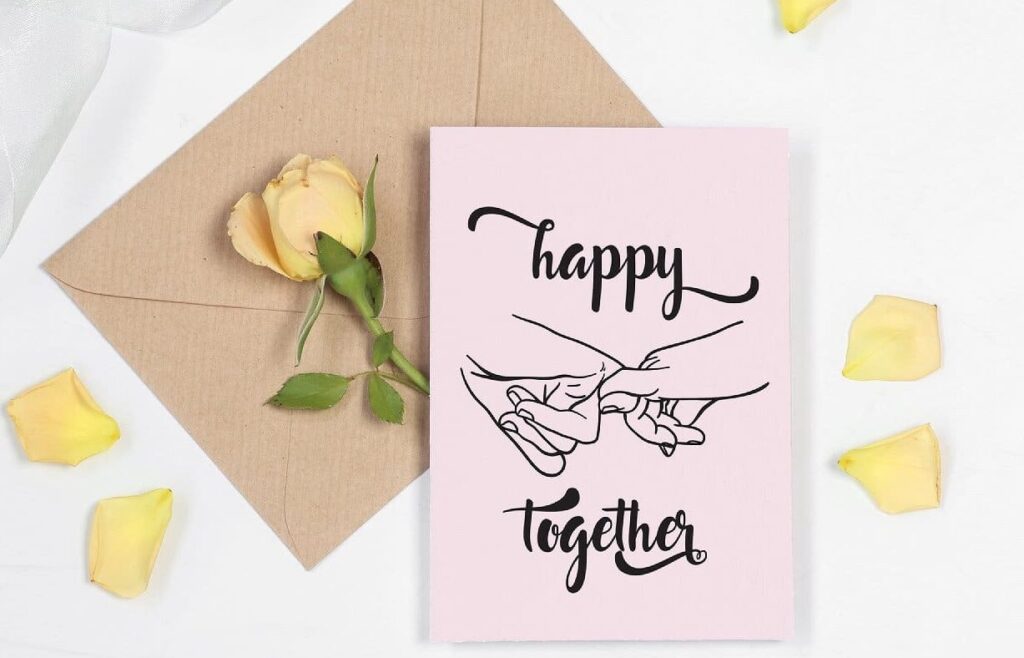 This card features soft pink with black typography and a cute illustration. It is designed as 5×7″ making it the perfect size of valentines card.
How to print a printable greetings card
This Free Printable Happy Together Valentine's Day Card has been designed to be cut at the right size no matter what printer or size of paper you print on. When you print, do not check 'fit to size' or scale the design.
When you print the card you will have the marks on the design but don't worry, these will be trimmed off and are only a guide to help you cut and fold this card perfectly.
The marks on the corner of the card are where you will trim the paper. Line the card mark up with your paper cutter and trim the paper both width and height to size it down.
The middle marker shows where you should fold the card to keep it symmetrical.
We have recommendations below on the best paper, cutter and envelopes for this free printable.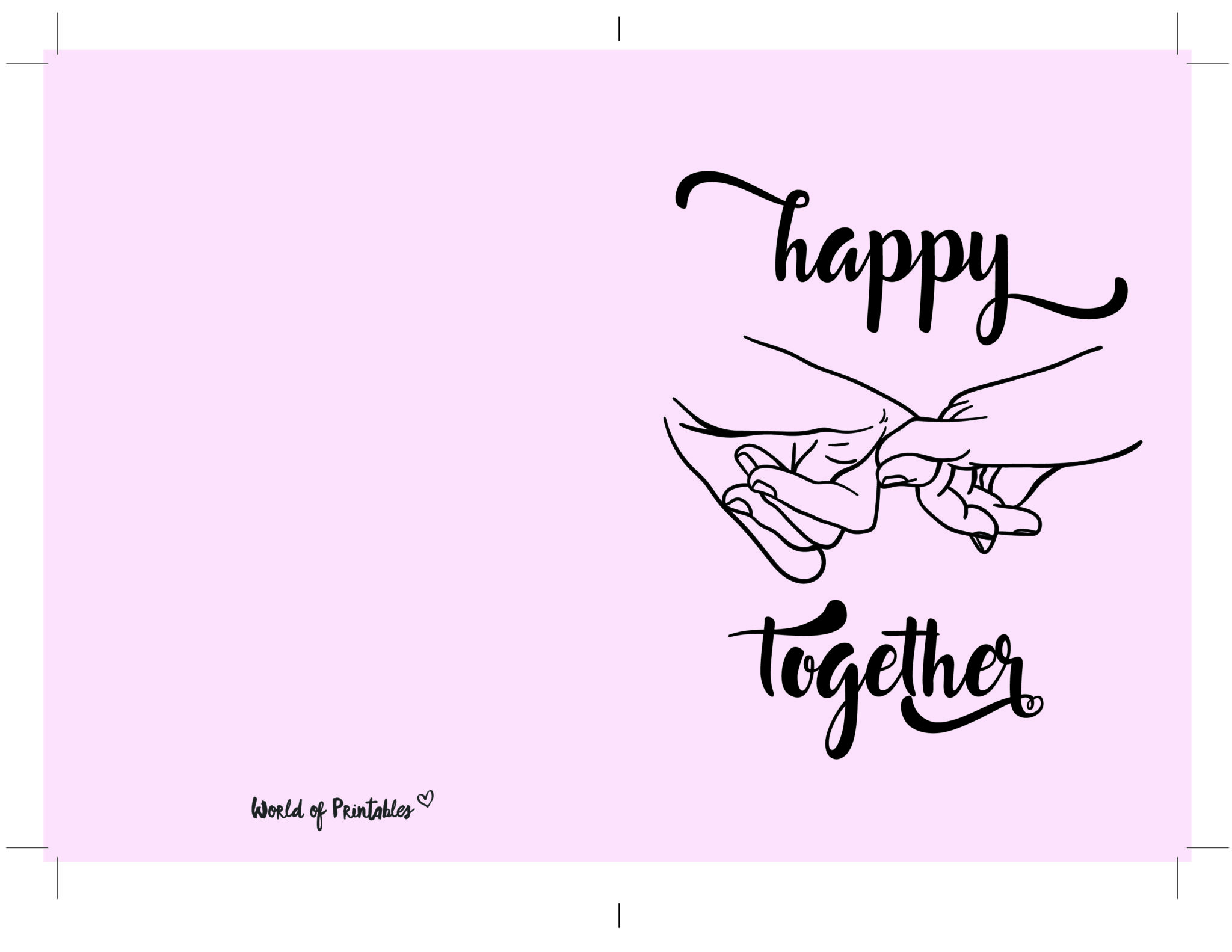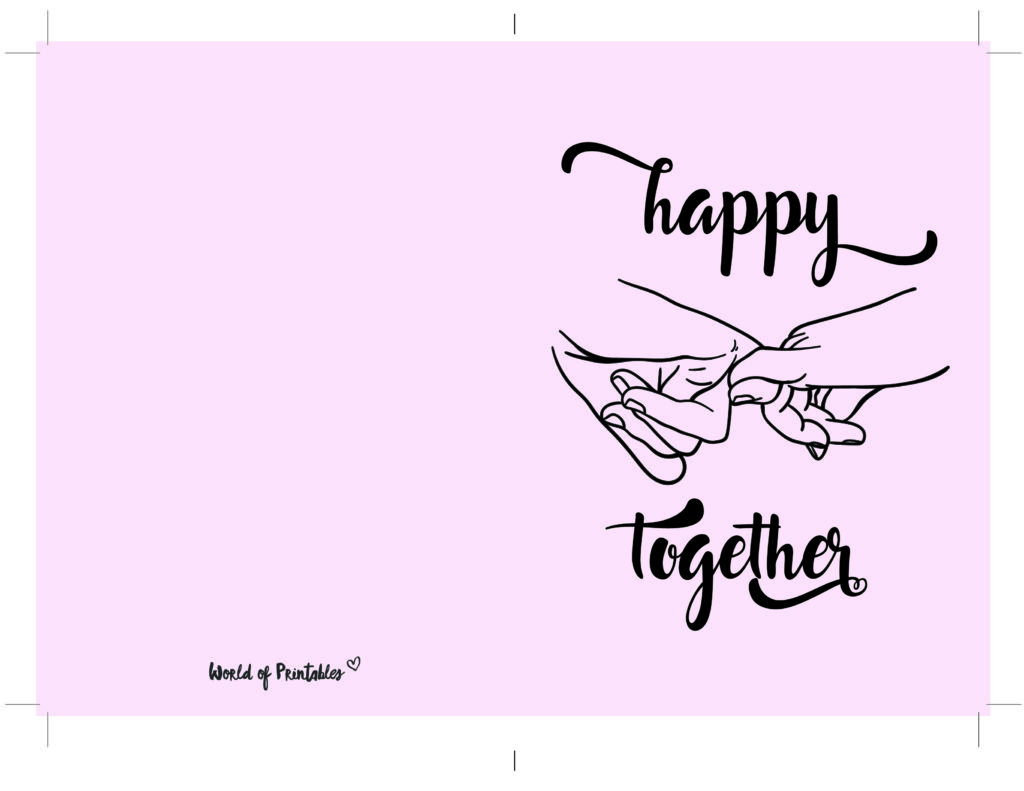 Click the following links to print the Free Printable Happy Together Valentine's Card now.


INSTRUCTIONS
Download the Free Printable Happy Together Valentine's Day Card
Print the free greetings card. These cards are designed as 5×7″ printables. TIP: If you want to print at a different size then simply insert this printable into Canva, set your dimensions to any size you want, then download it to your computer, easy! Full steps in this guide.


Recommended supplies for printing our free greetings cards
These are our best recommendations for printing your free greetings card.
We recommend cardstock paper to print the card on to so it will print nicely and stand properly.

After printing, you will need to cut your card. You can use scissors but to make it more precise (especially when cutting along the trim marks) we recommend this paper trimmer. This paper trimmer is Amazon's choice, has a ton of great reviews, and is cheap!

To finish off, we think this selection of envelopes would be a great option. They come in mixed colors, are a great thickness and your card will fit perfectly.

More Free Printable Greeting Cards from World of Printables
Thank you so much for visiting!
If you liked this post and Free Happy Together Valentines Card printable, go ahead and hit the Pin button below, as it really does help us in so many different ways and is a great way to save for later.
If you are new here please subscribe as we make new printables often and we'll keep you notified from time to time with our best new free printables.
I love you guys!