Hello 2023! It's officially the new year and we are celebrating with some new Hello 2023 wallpapers for your phone, desktop, or tablet! These 2023 backgrounds match so you can match your laptop to your phone and have the same vibe on all of your devices.
I love bringing in the new year. I'm not one for partying on New Year's Eve (well, not since I've had kids!) but I do love doing something special on New Year's Day. As a family, we normally climb a little mountain near our home and place a stone on top of it and make our wishes for the new year. A lot of people stack stones on top of this mountain, it's lovely to see the collection grow and I hope their wishes came true.
Hello 2023 Desktop Wallpapers
Choose from over 30 Hello 2023 desktop wallpapers to add some positive and colorful vibes to your computer. These desktop backgrounds feature florals, glitter, sparkles, beautiful scenery, and much more.
To use desktop wallpapers, simply select the image of the wallpaper you like and save it to your computer. From there, you can simply set the picture as your desktop wallpaper.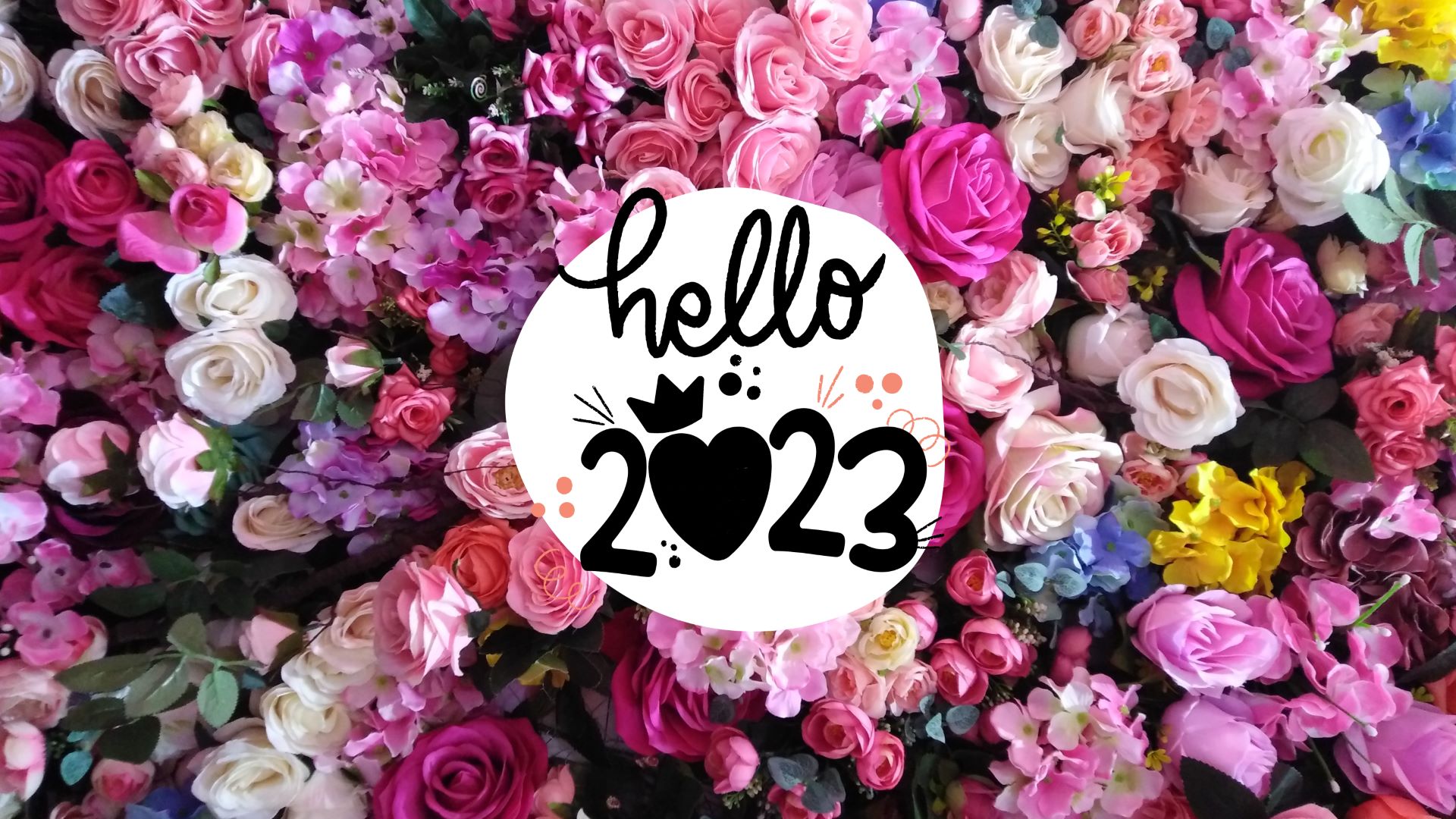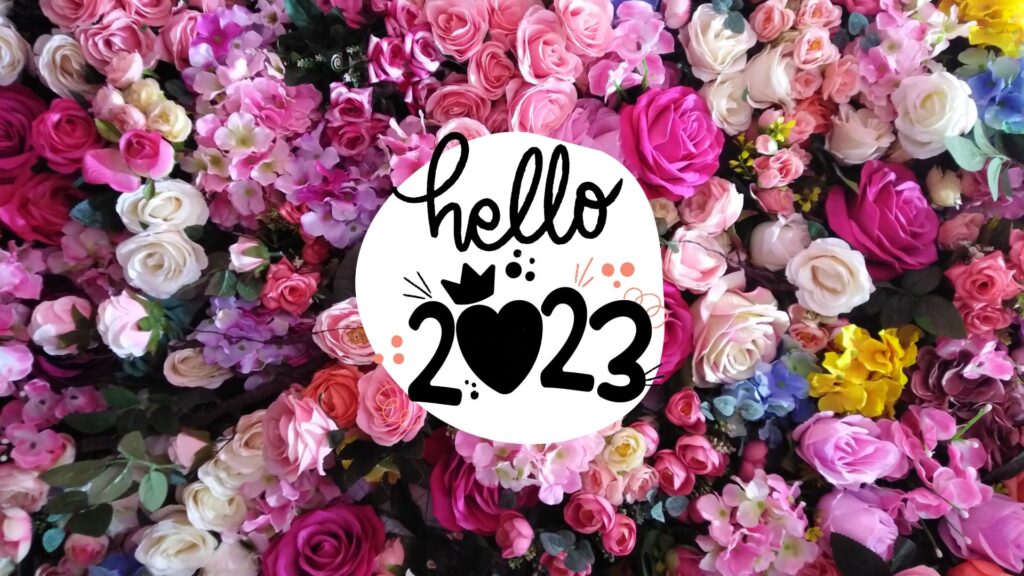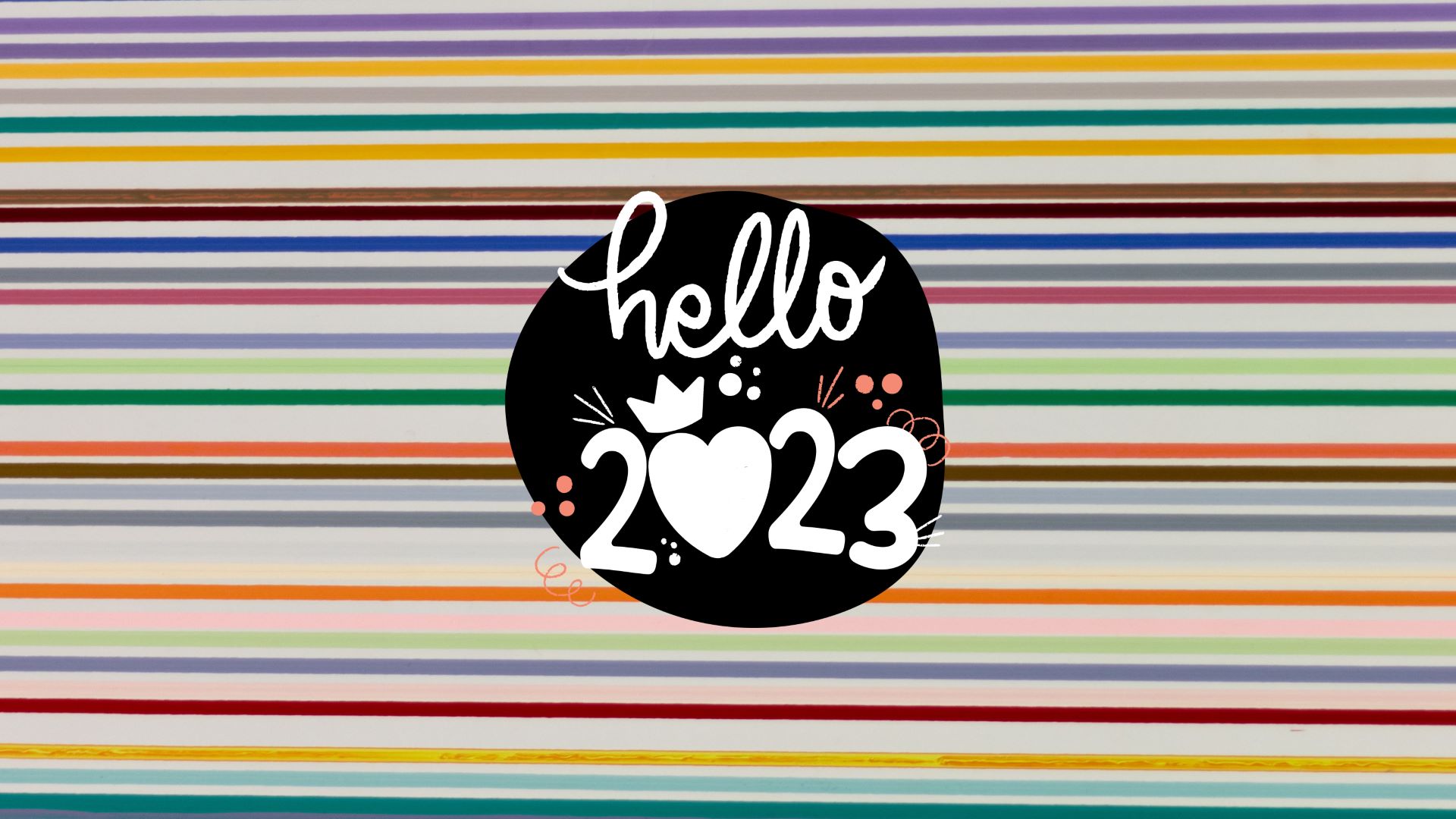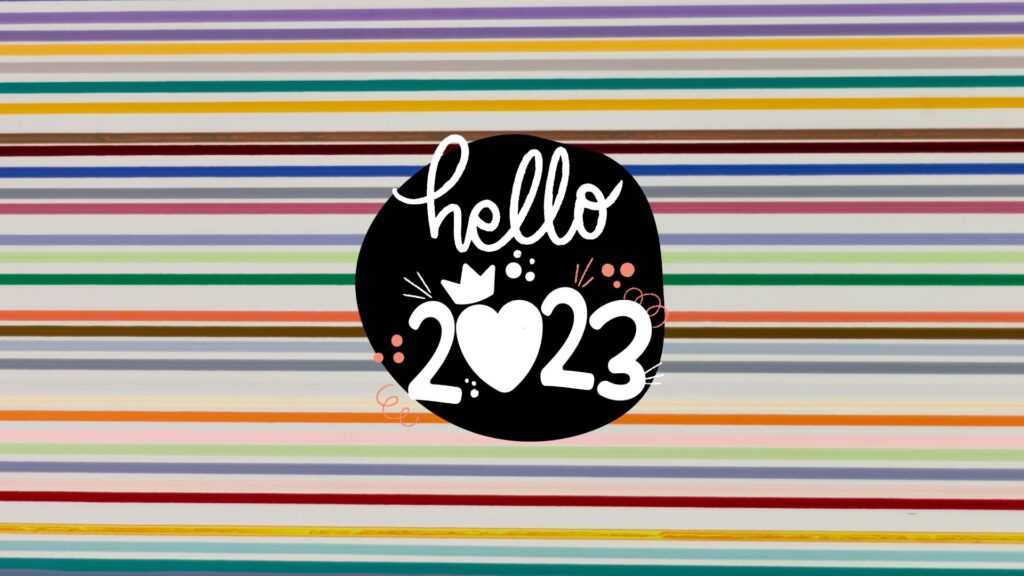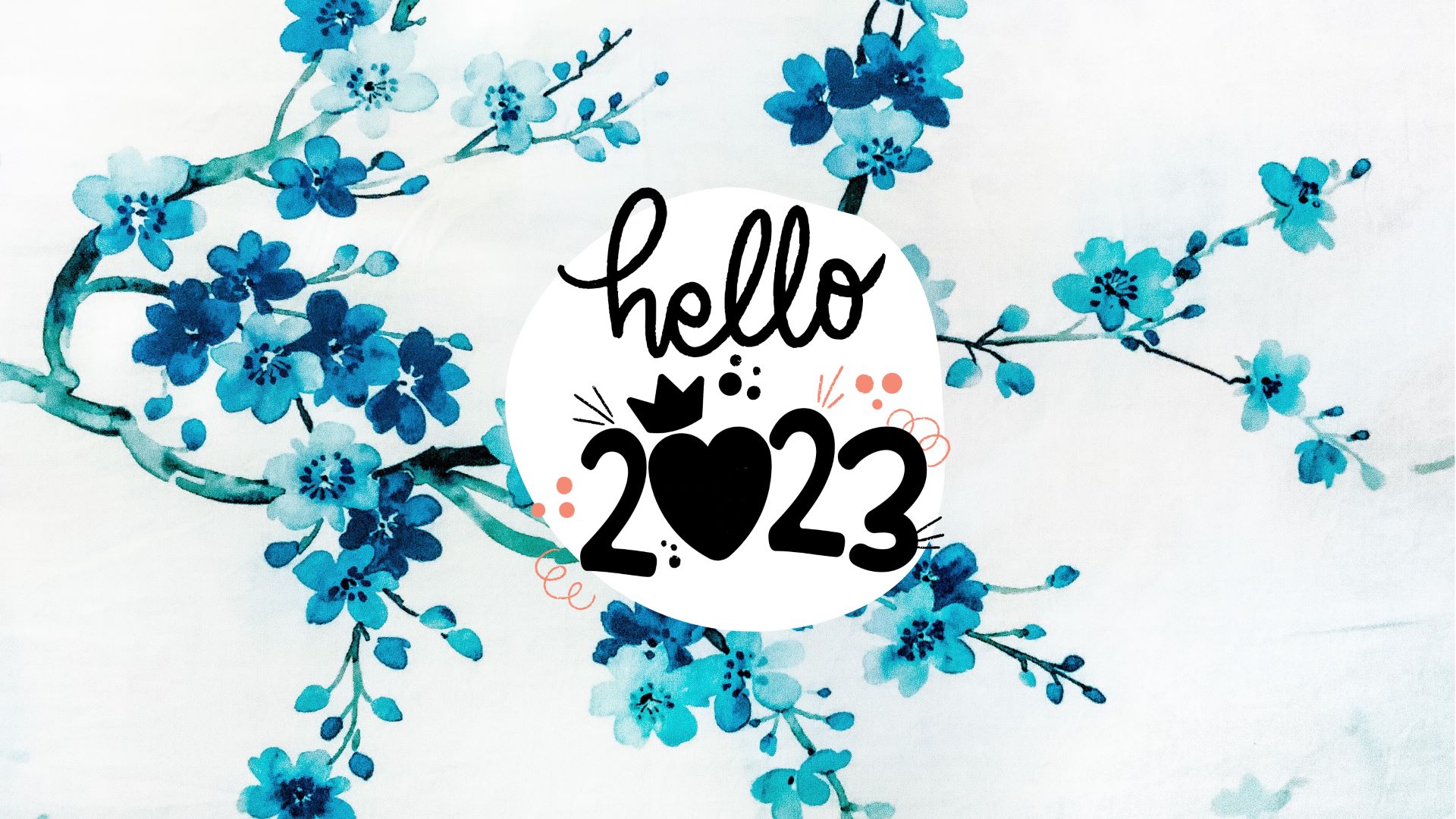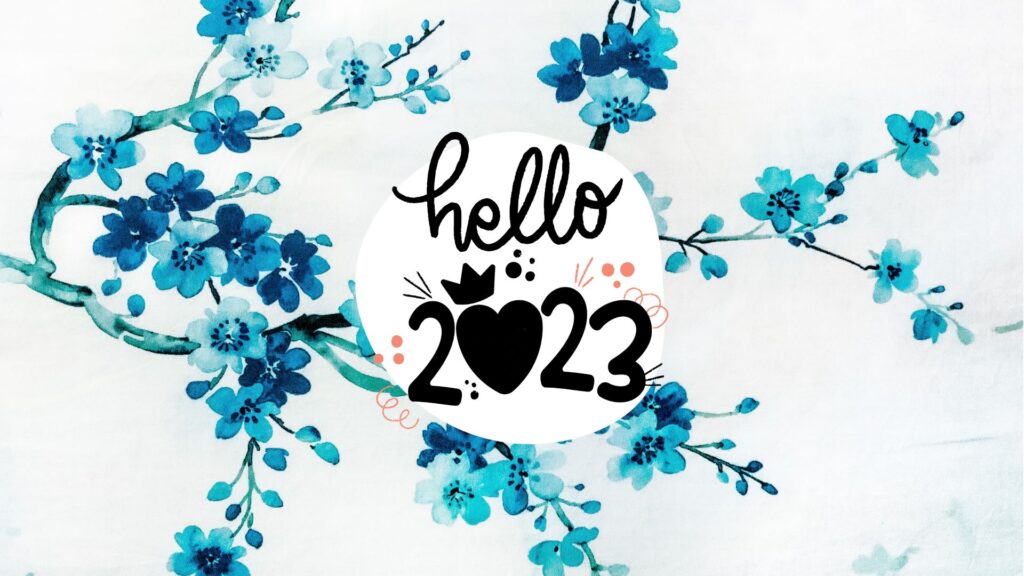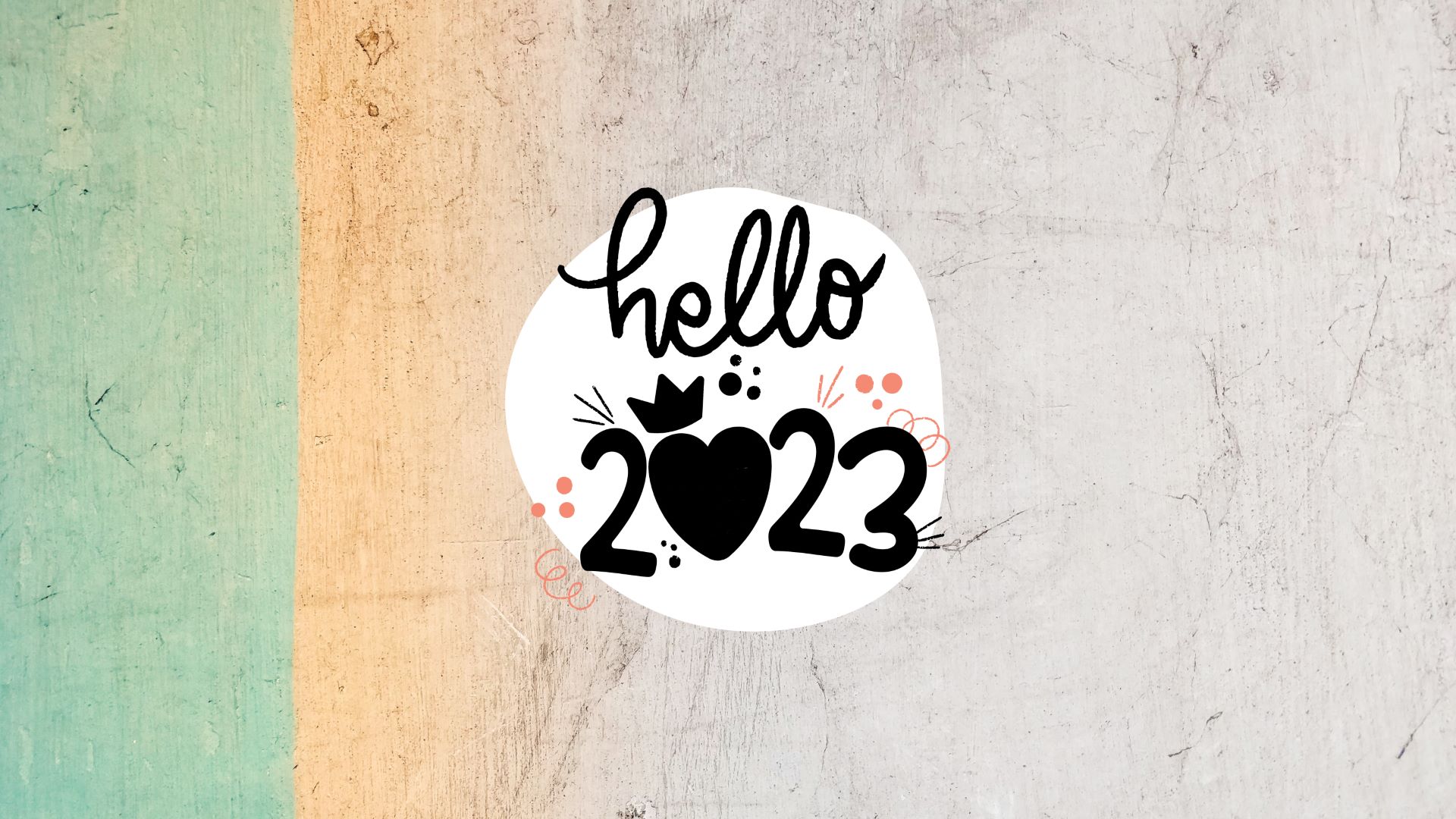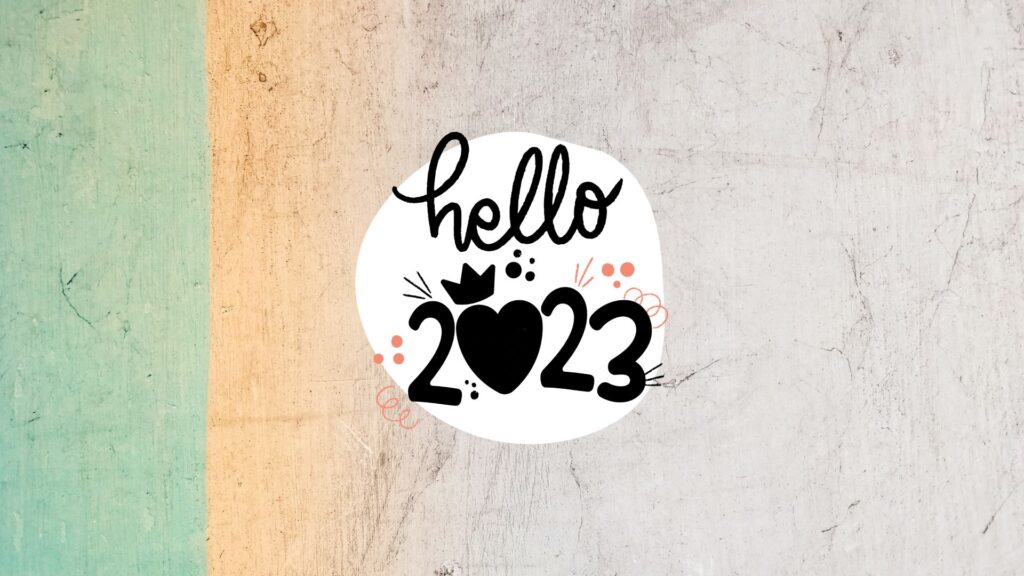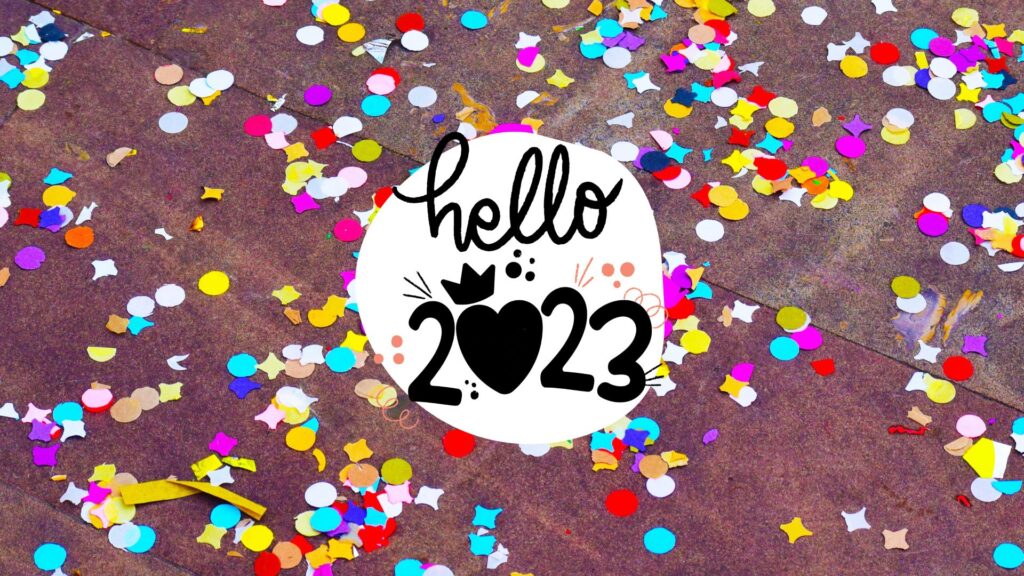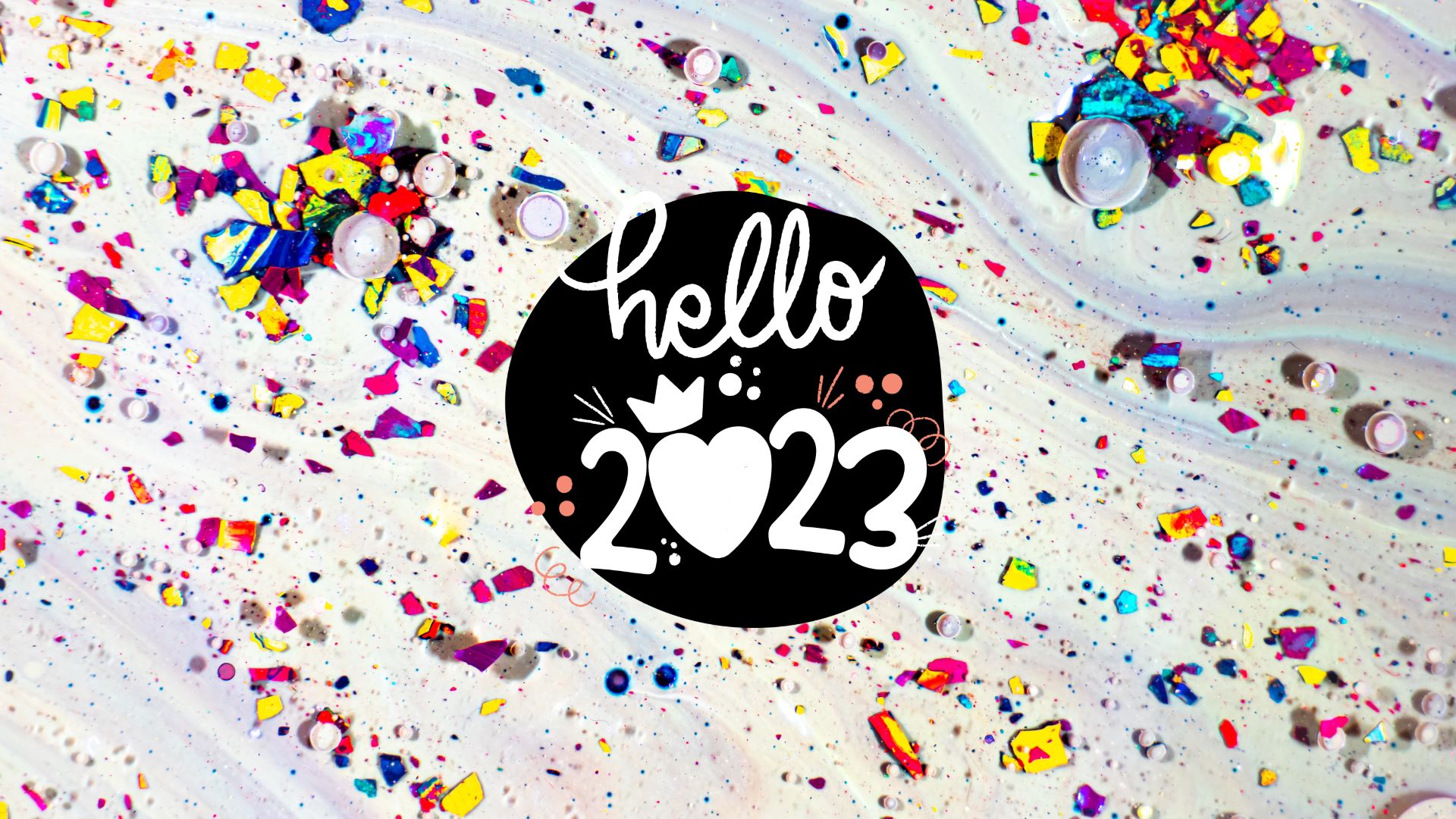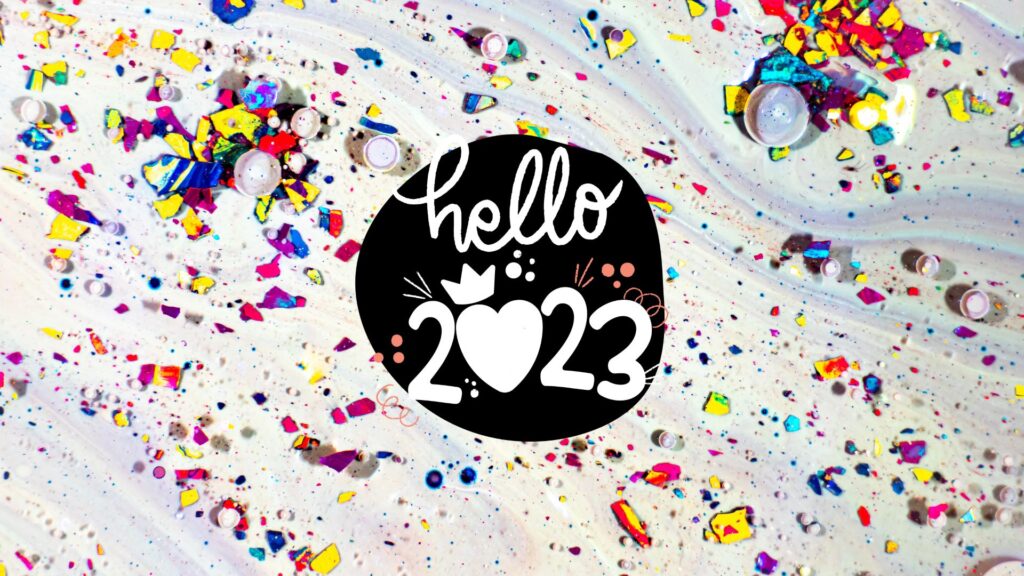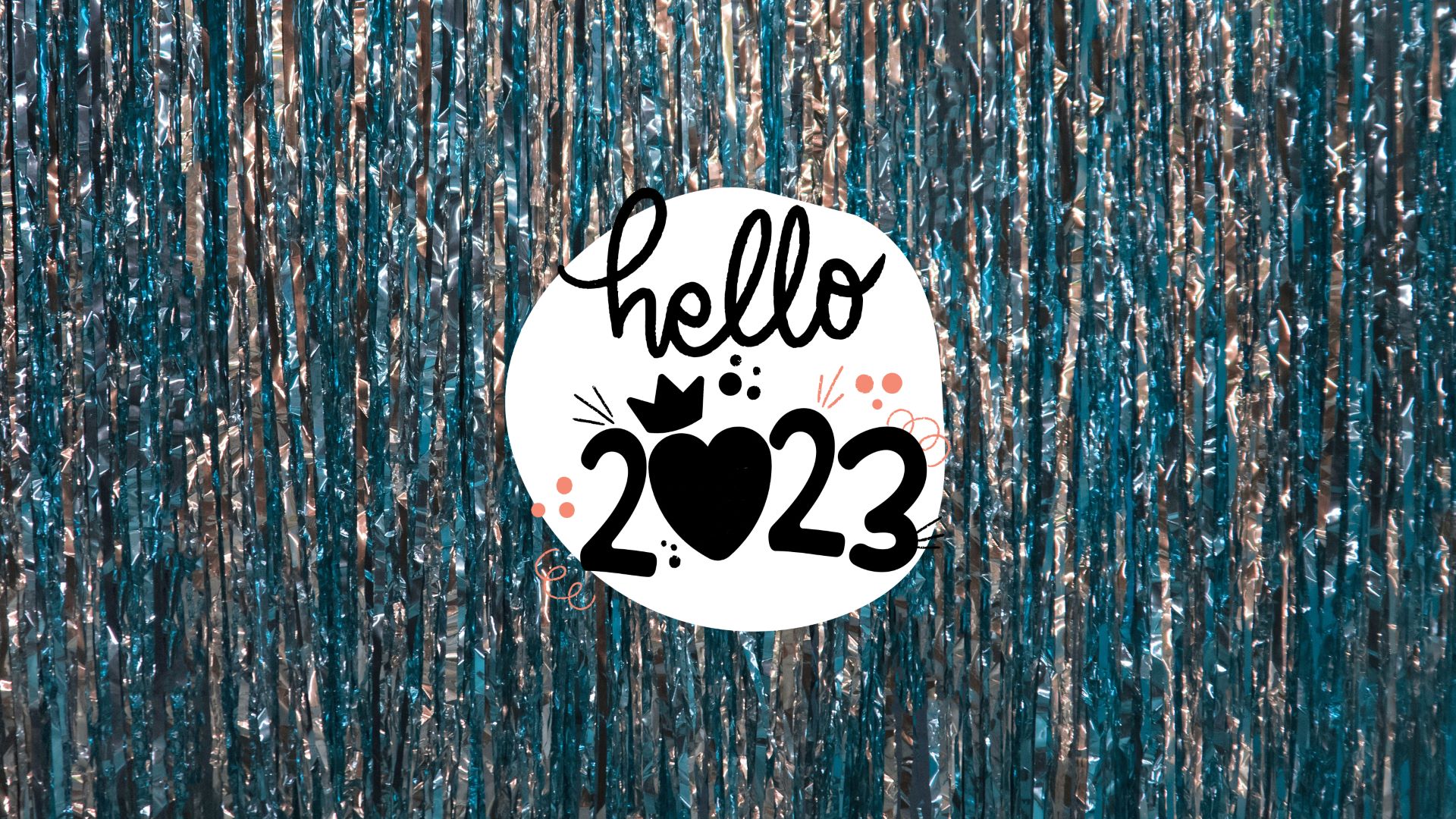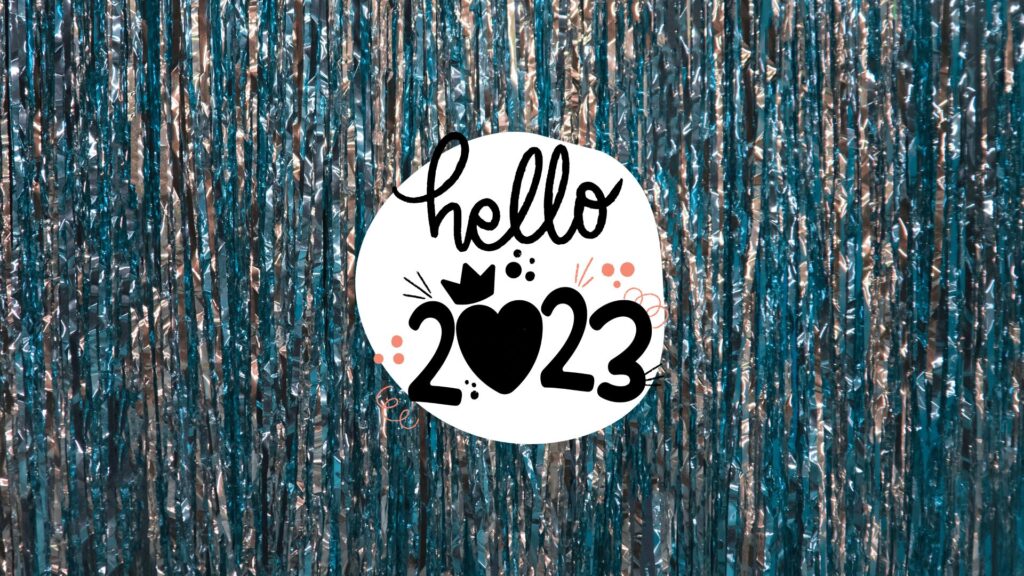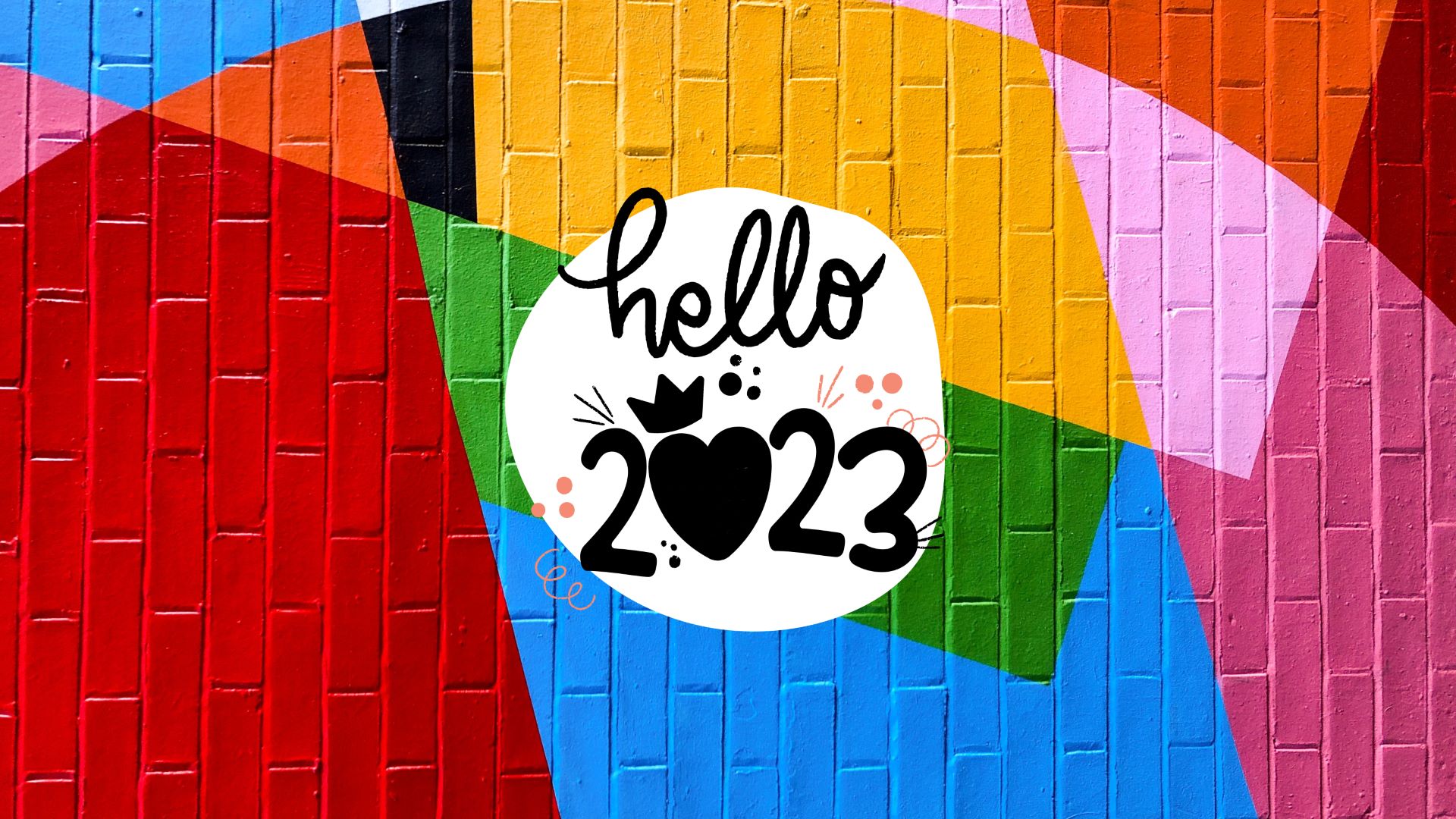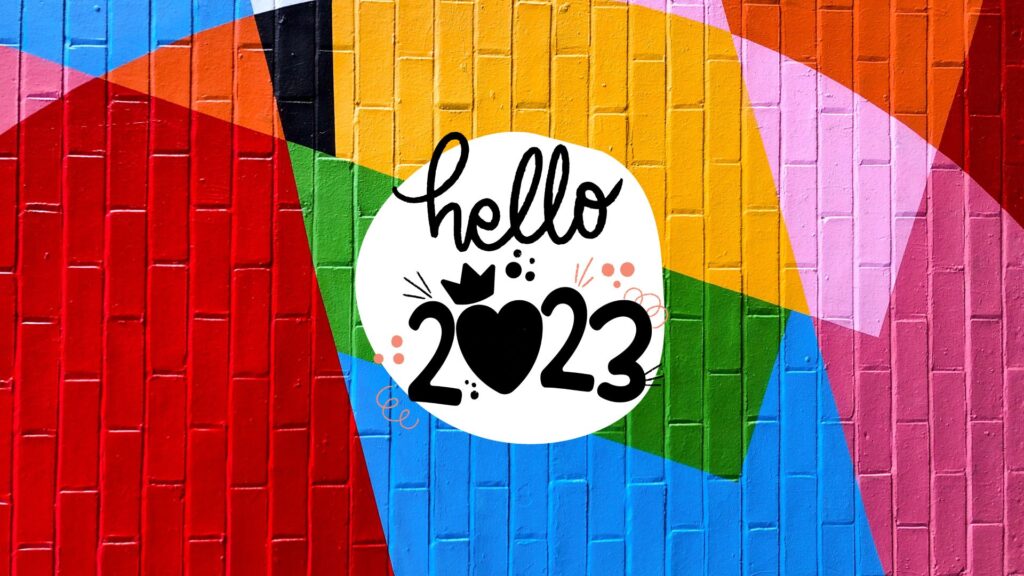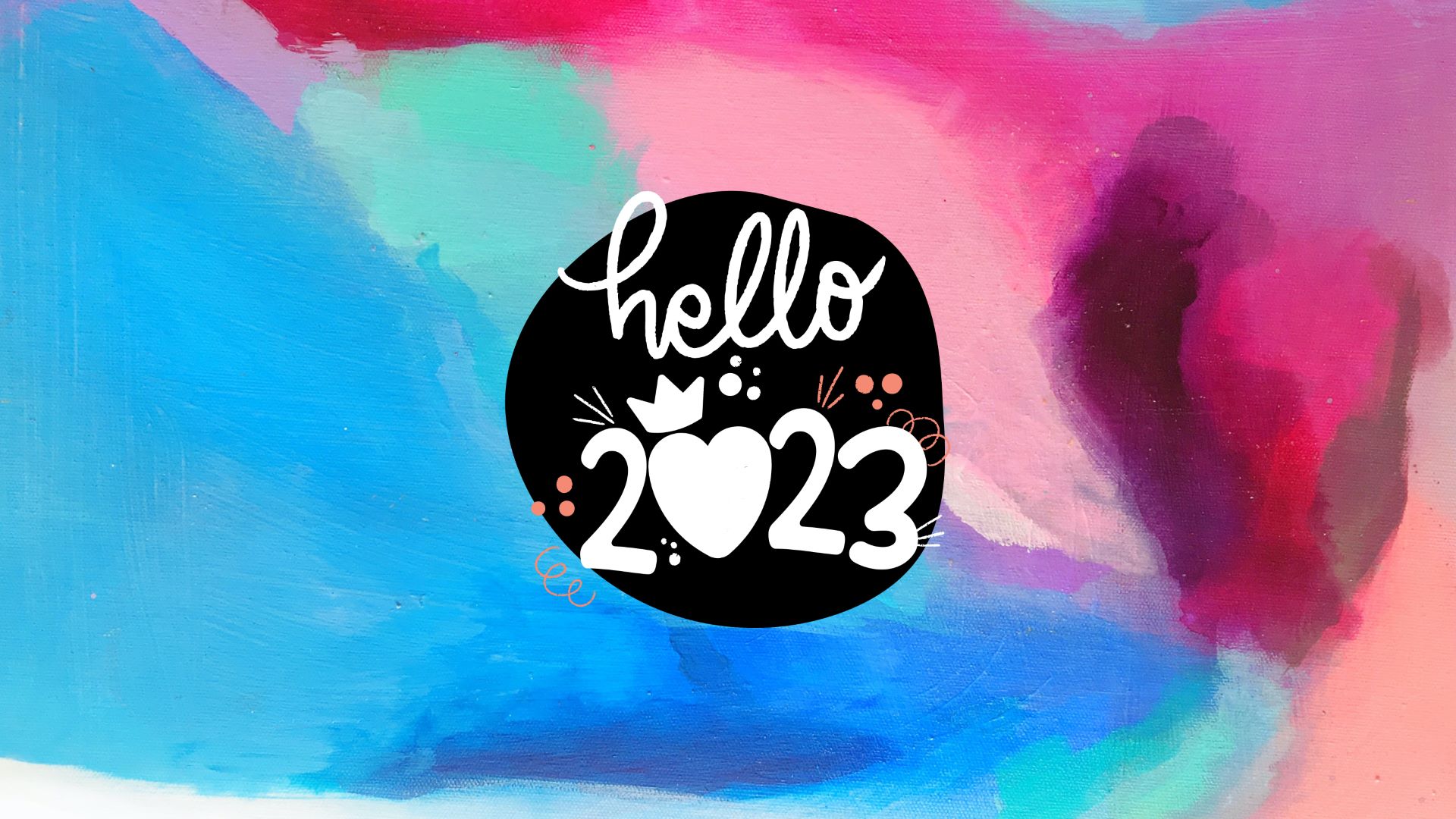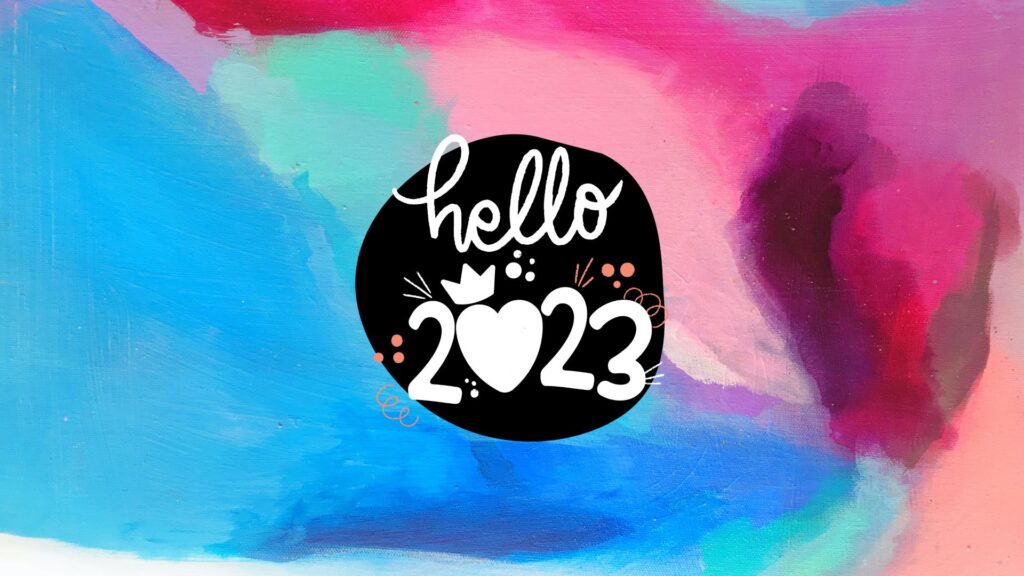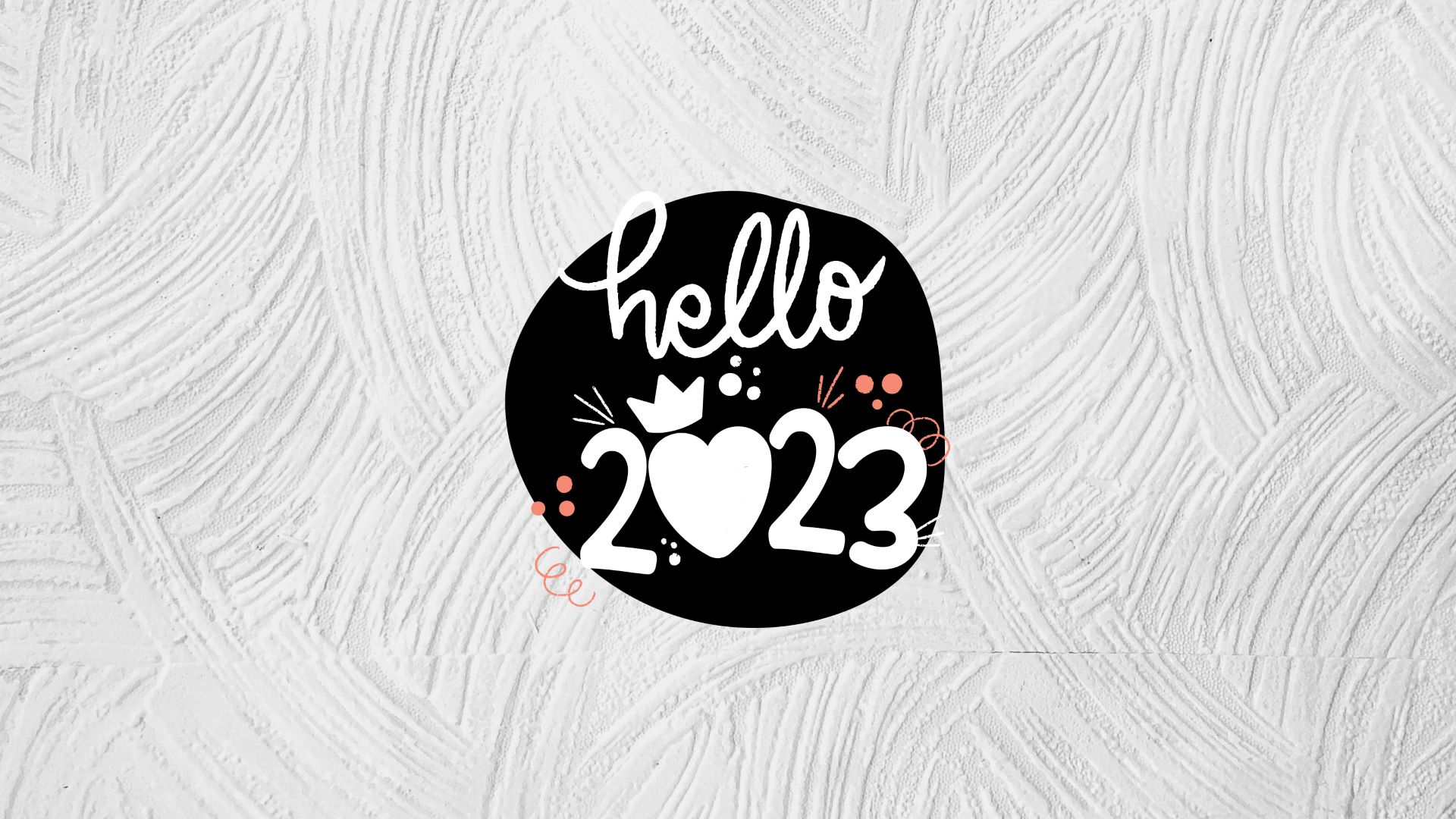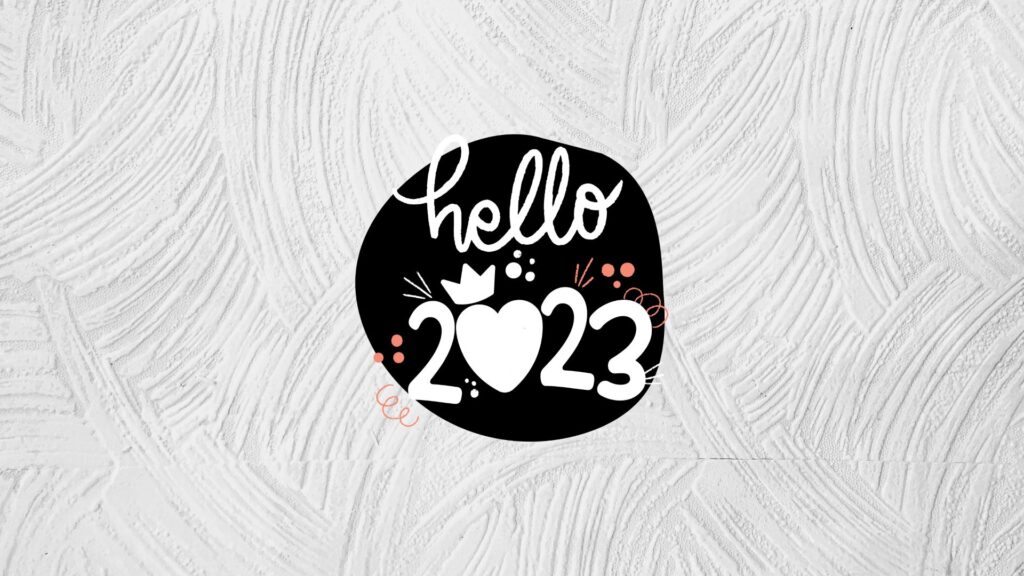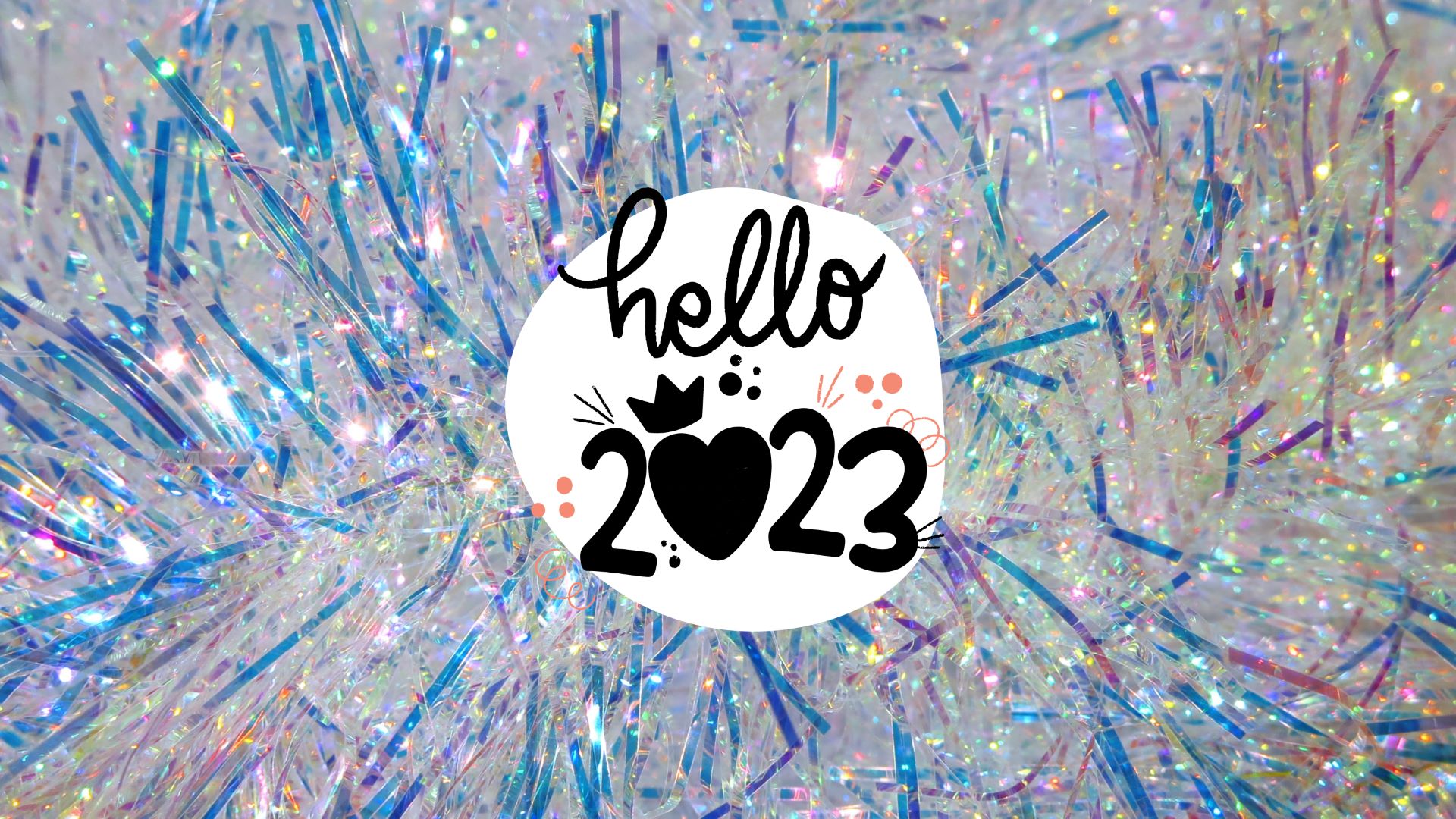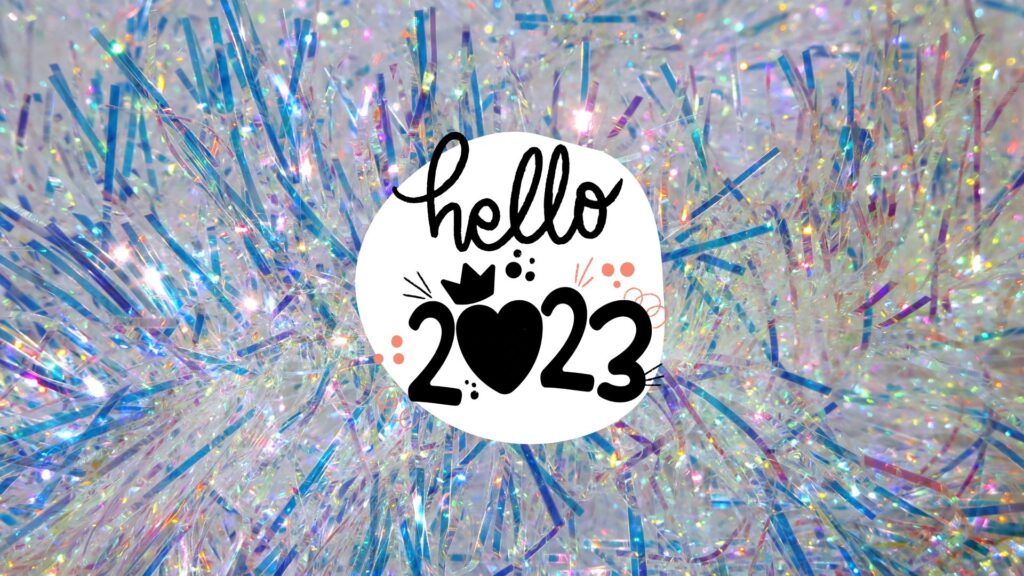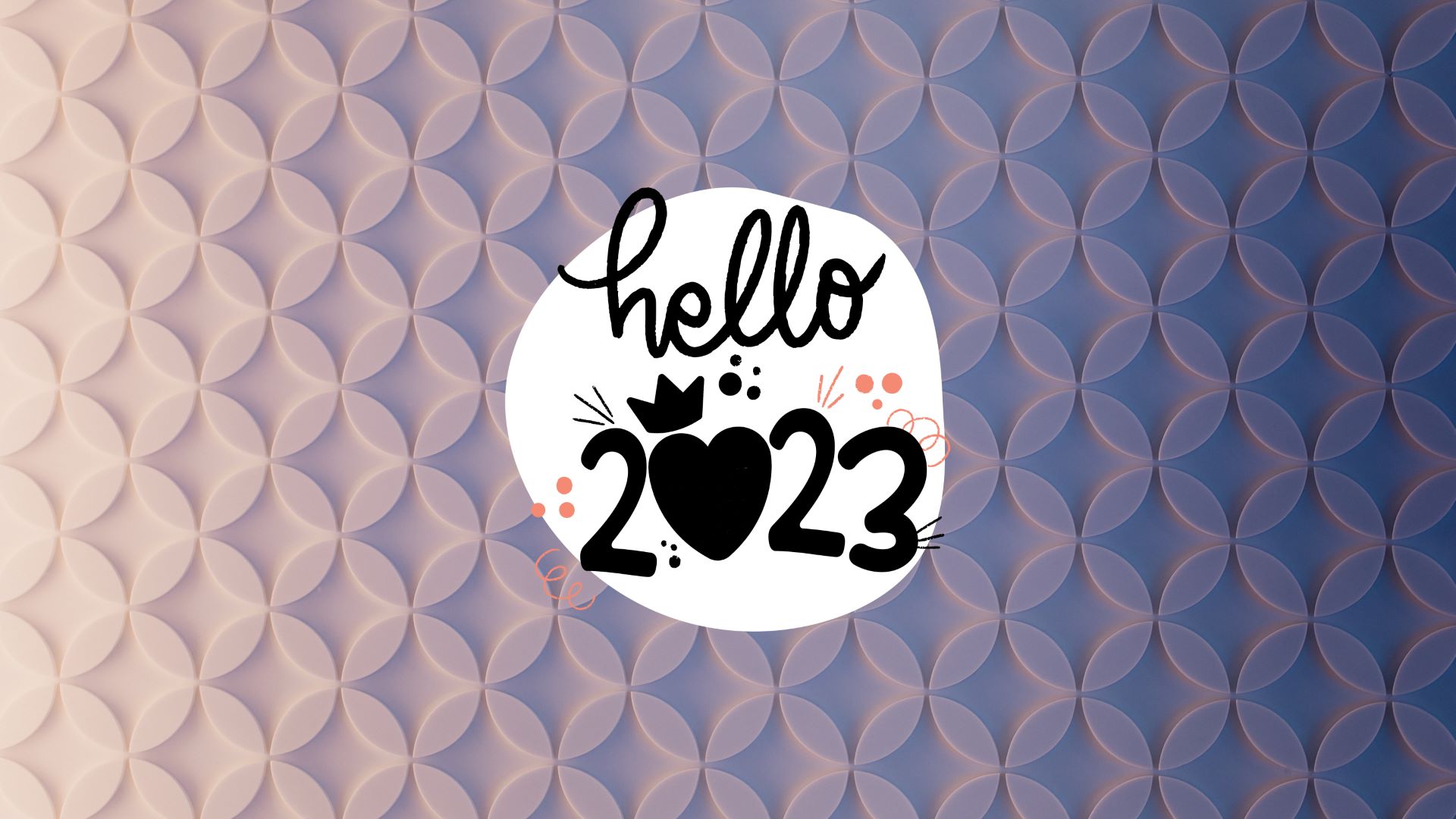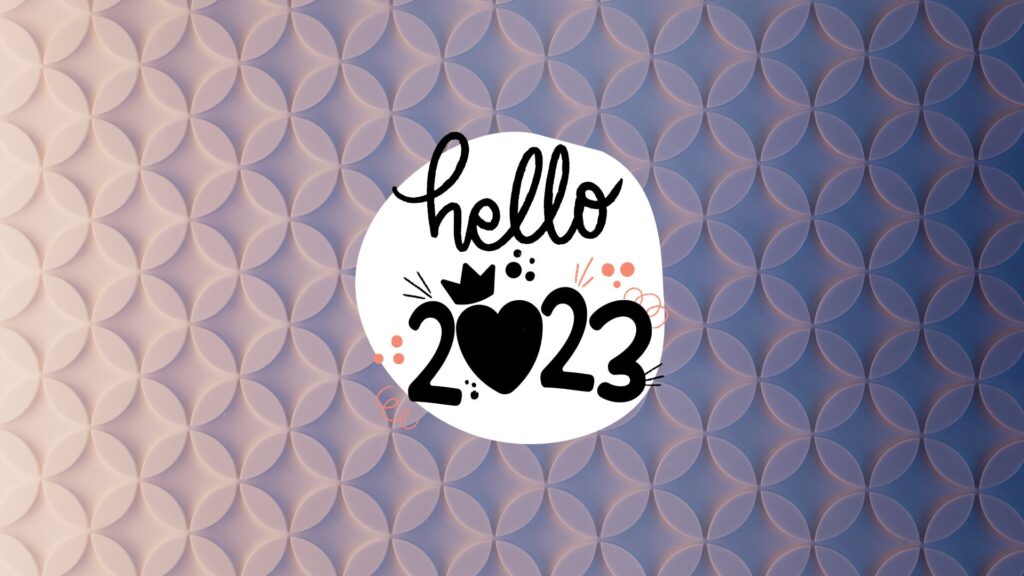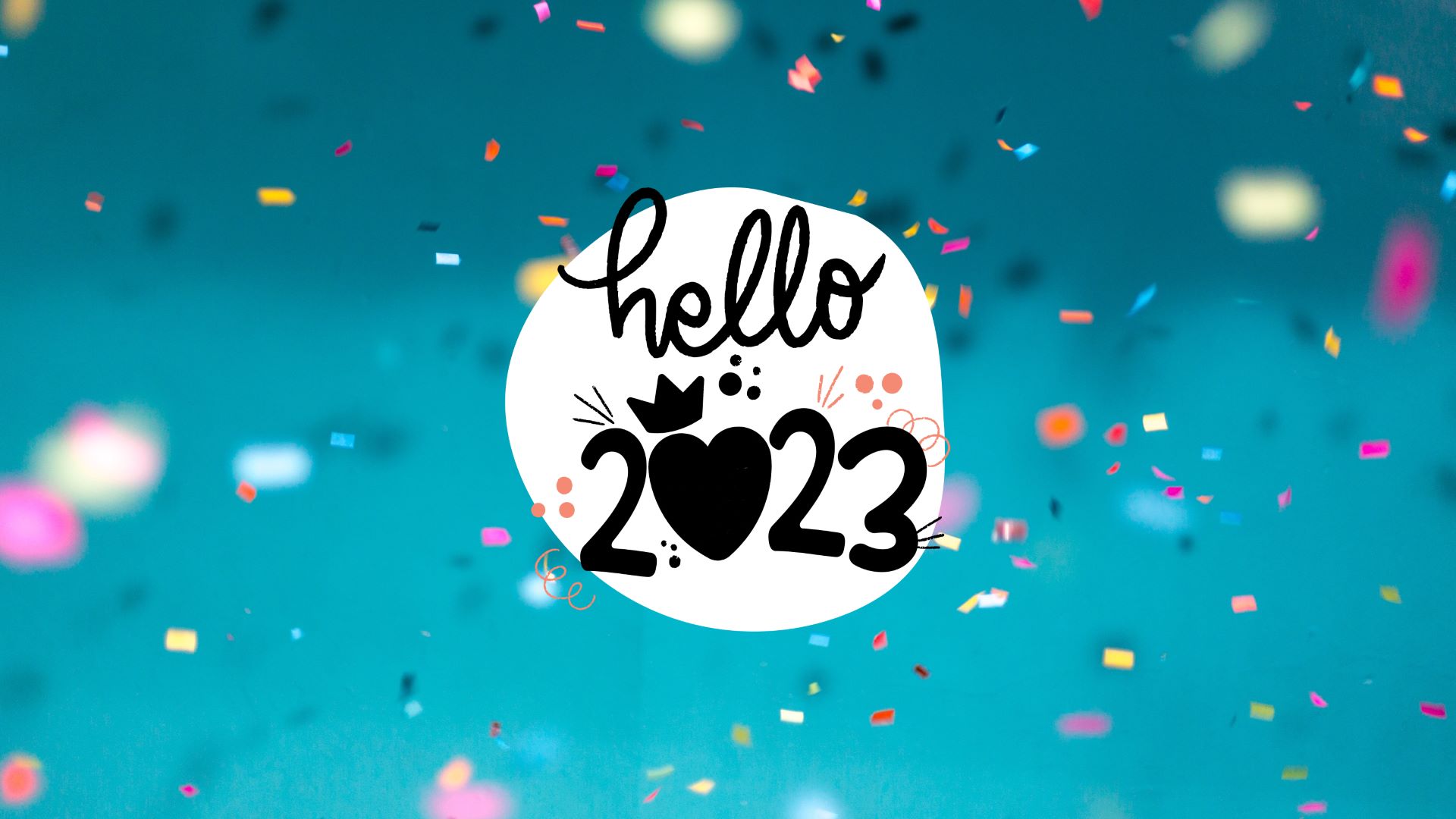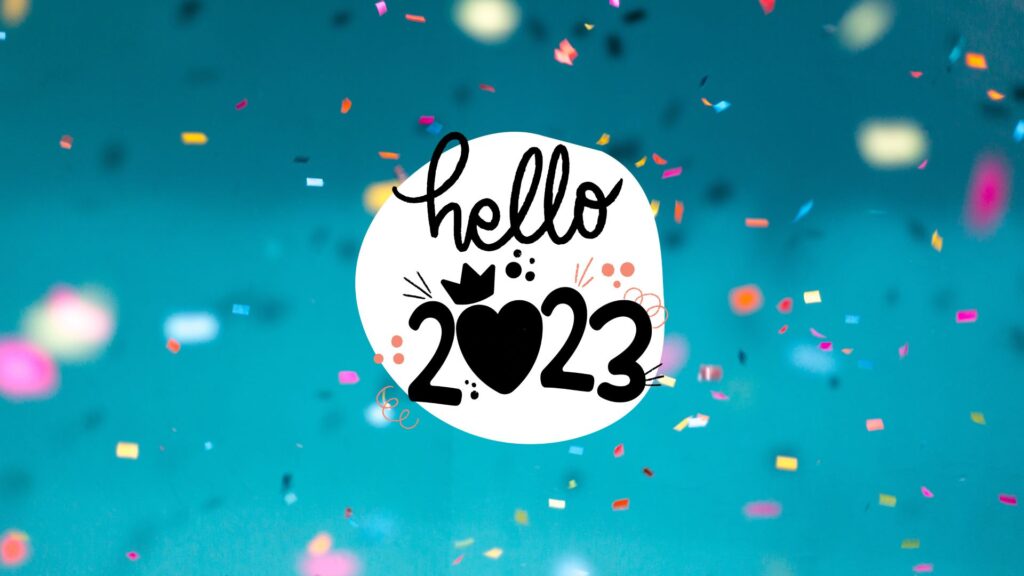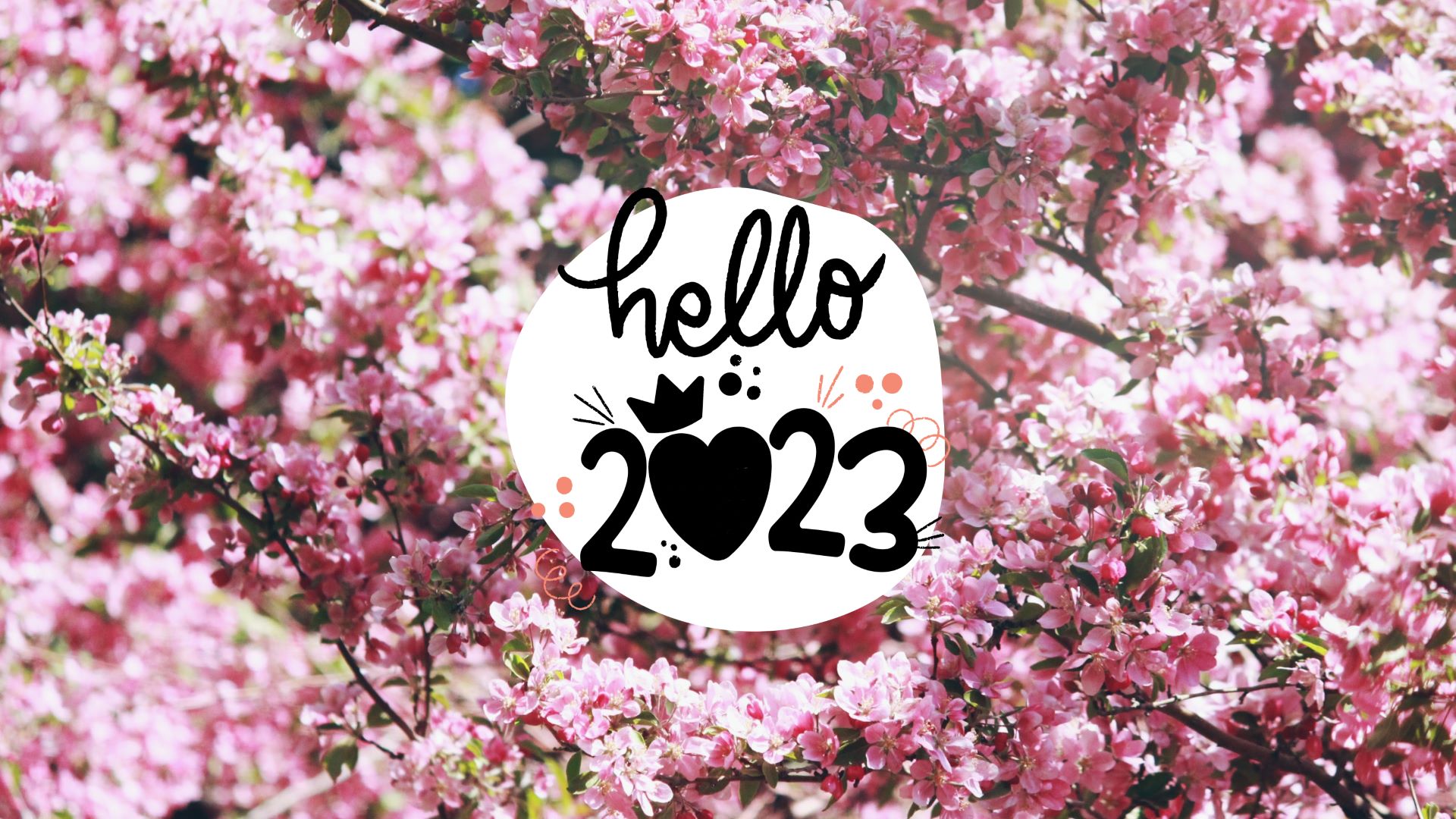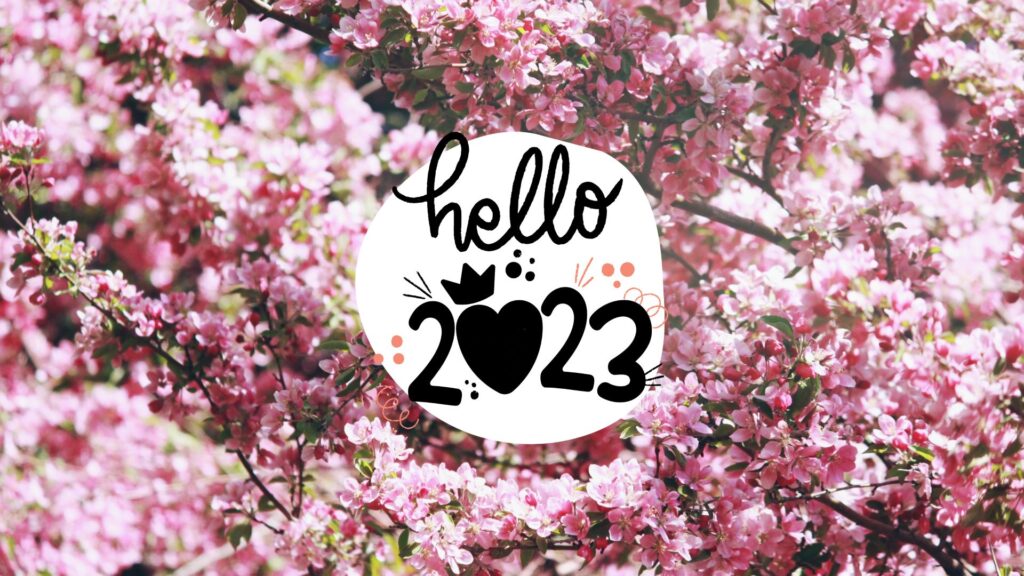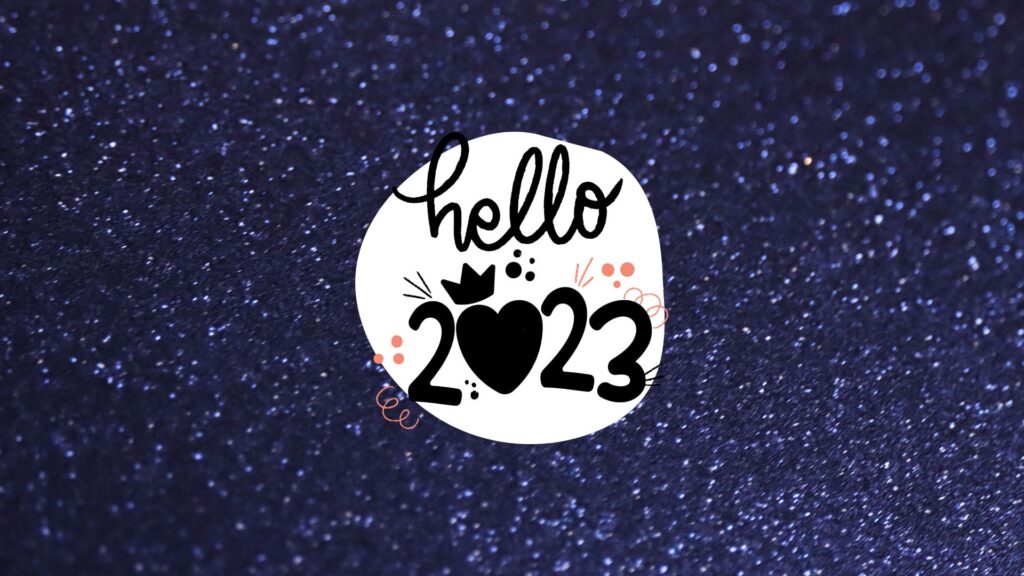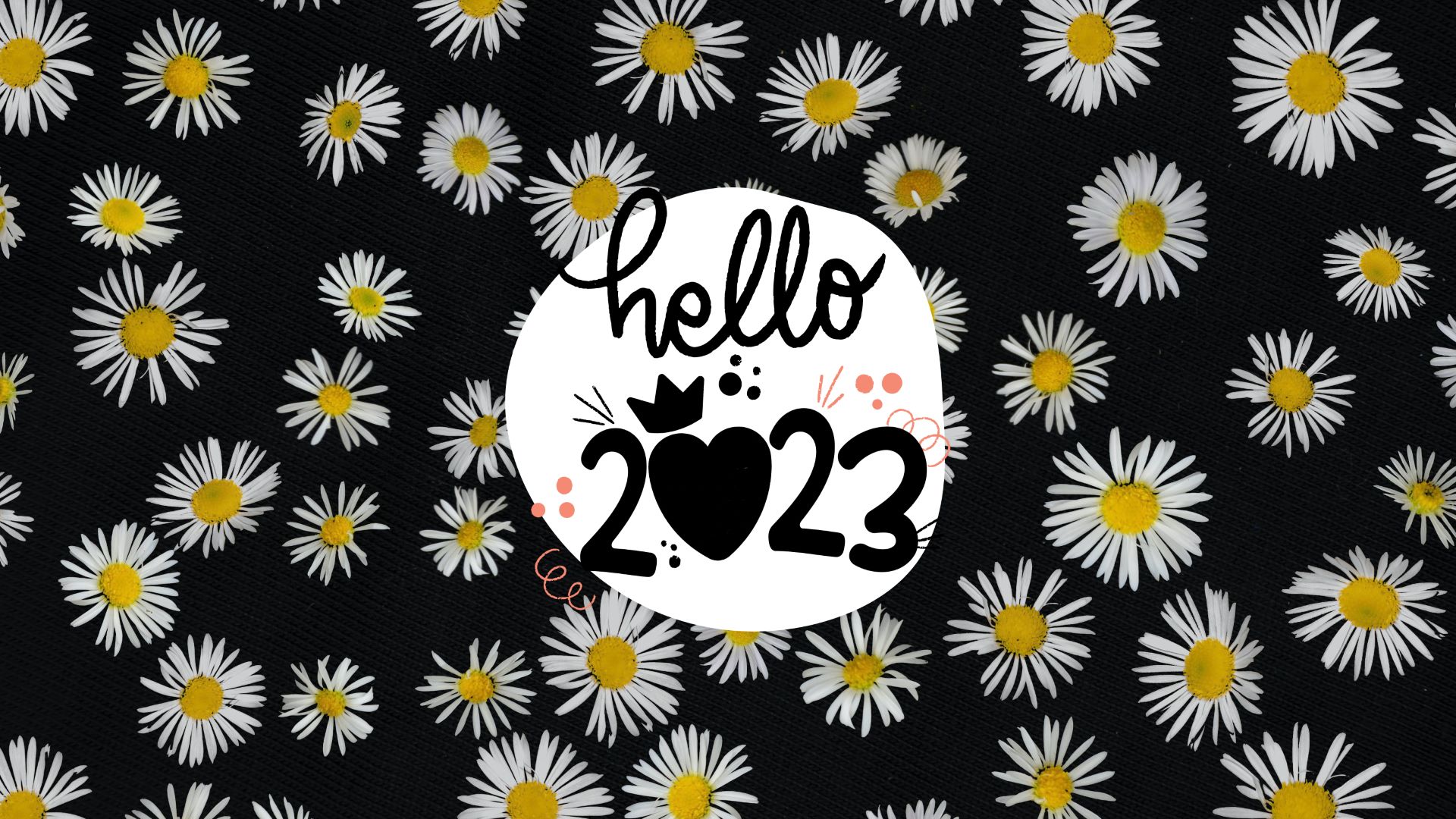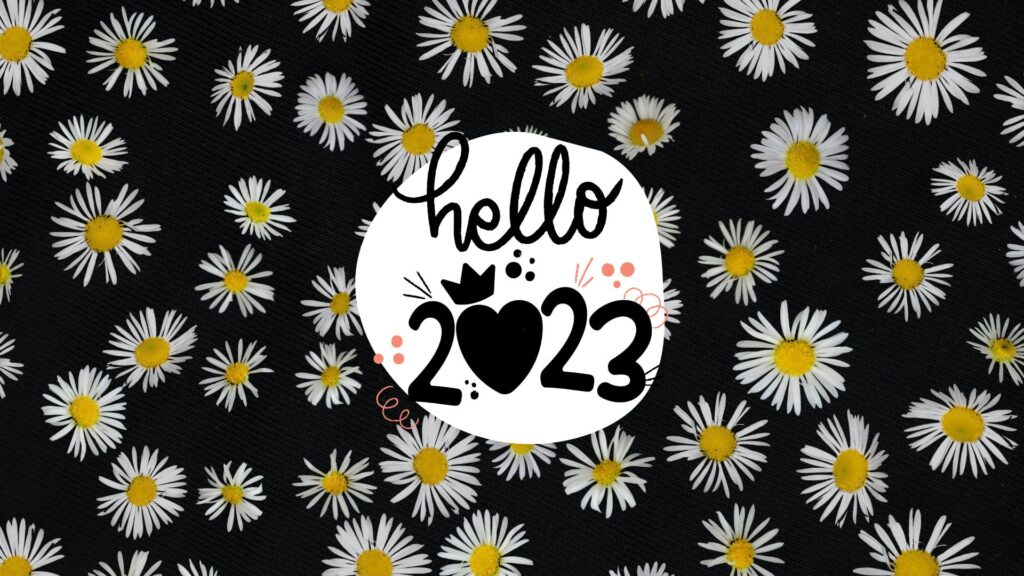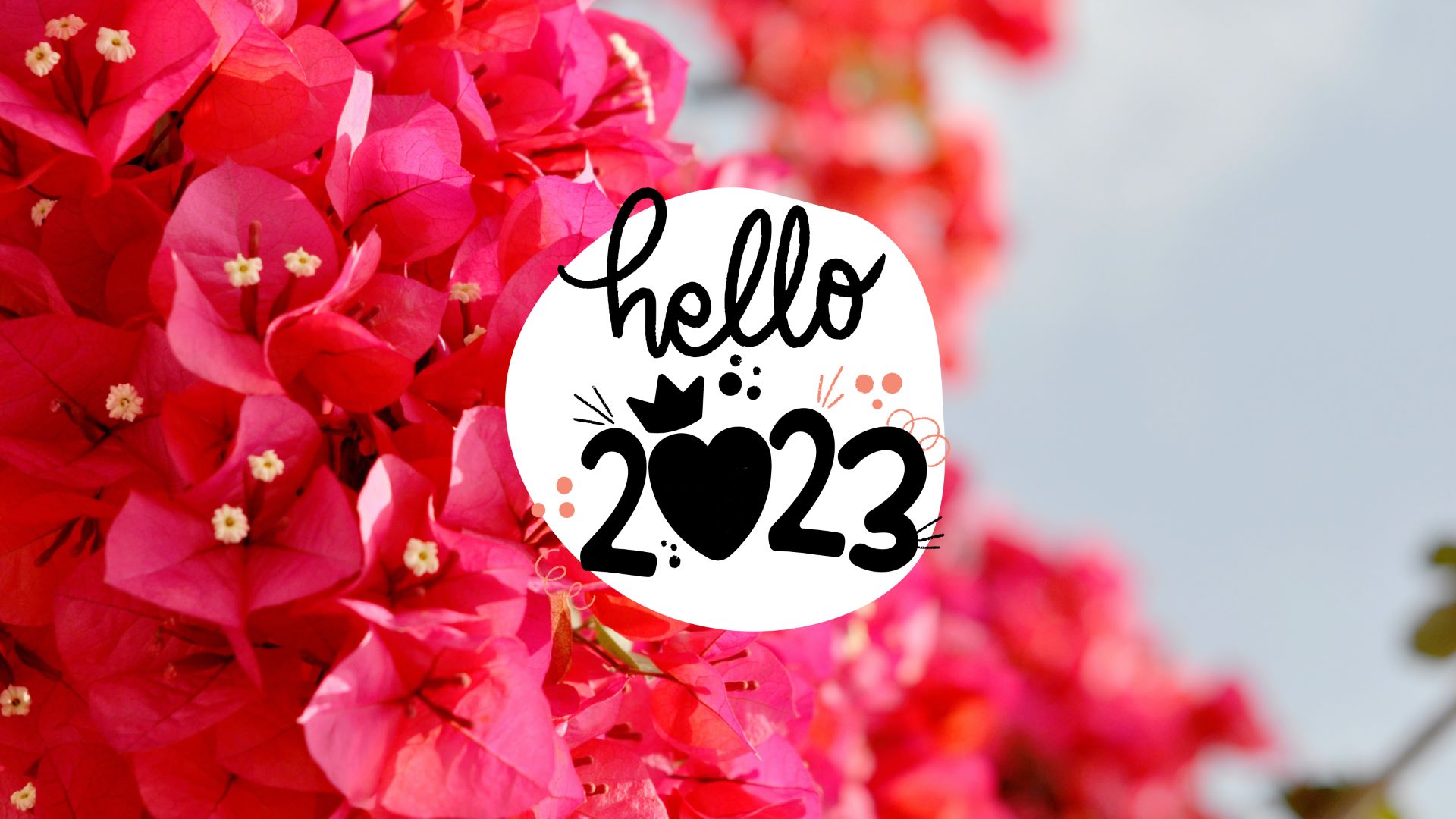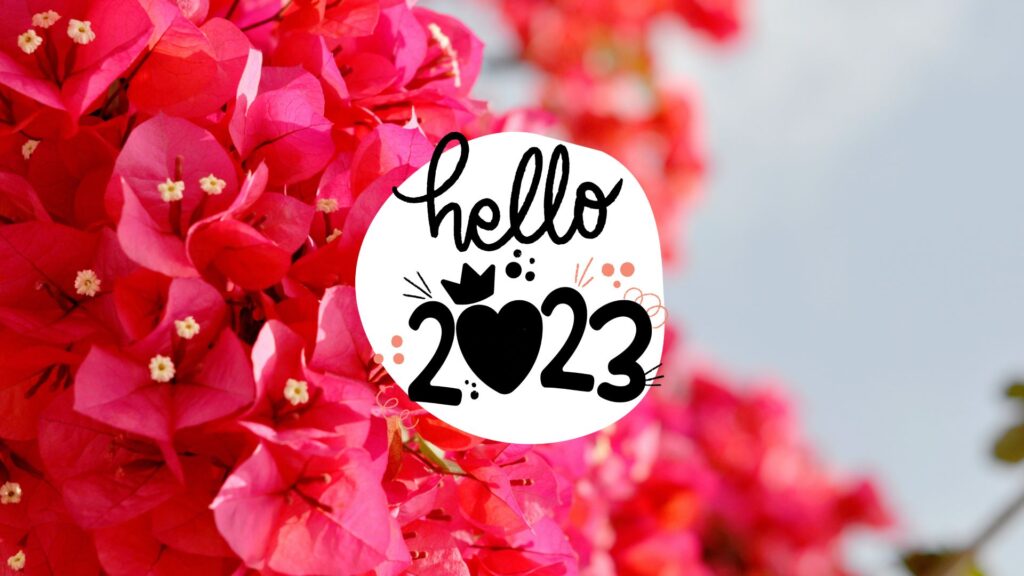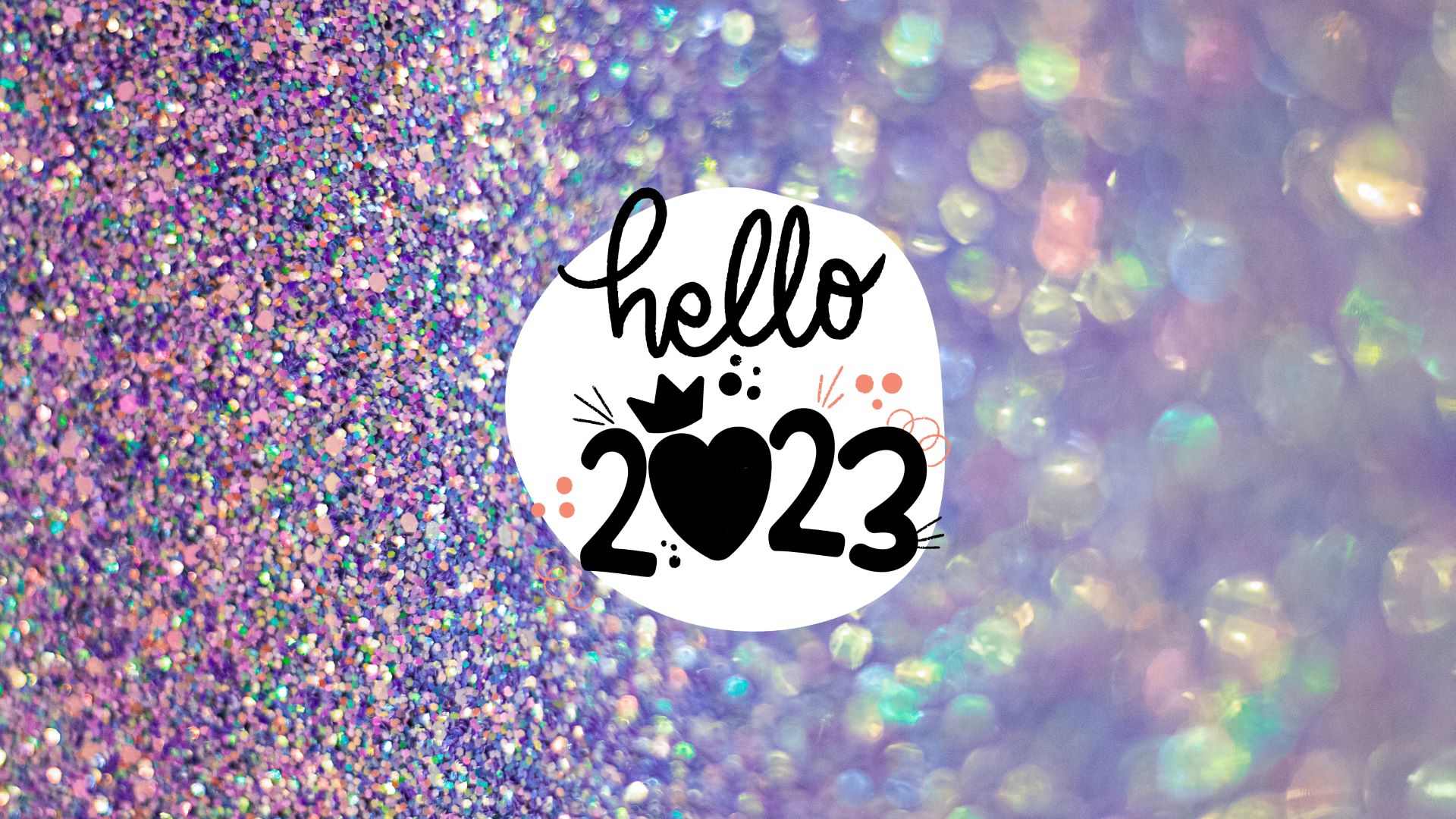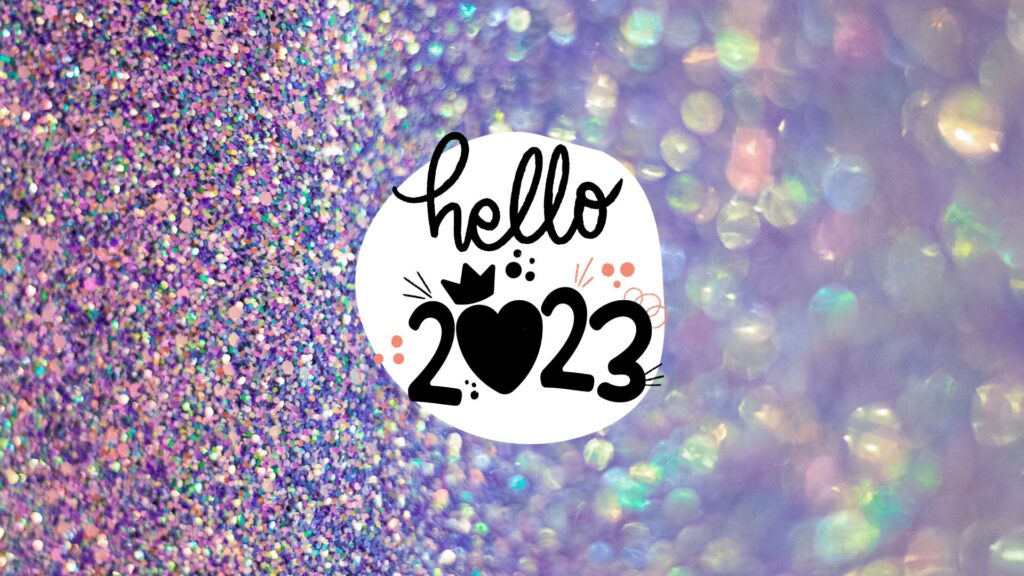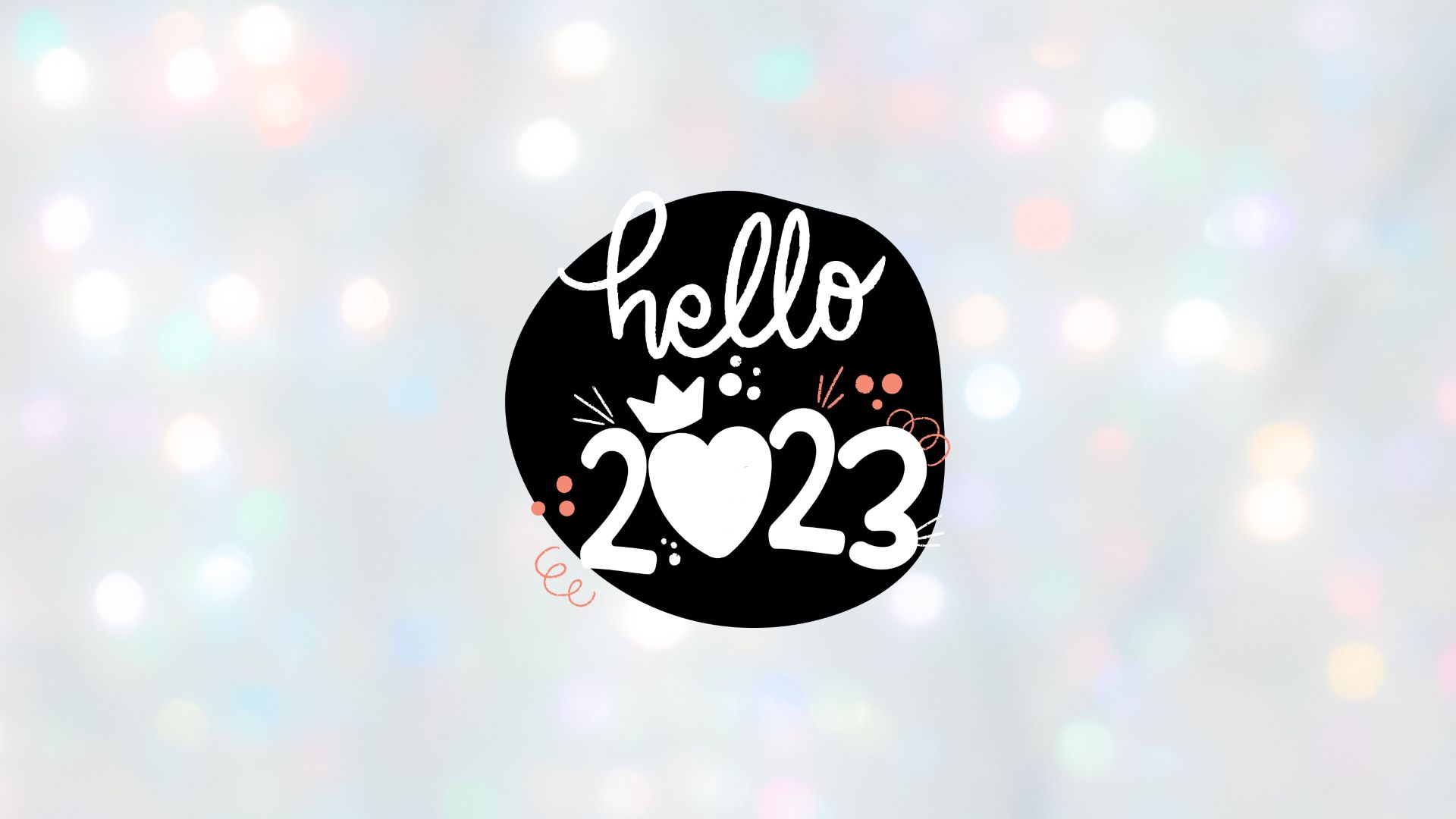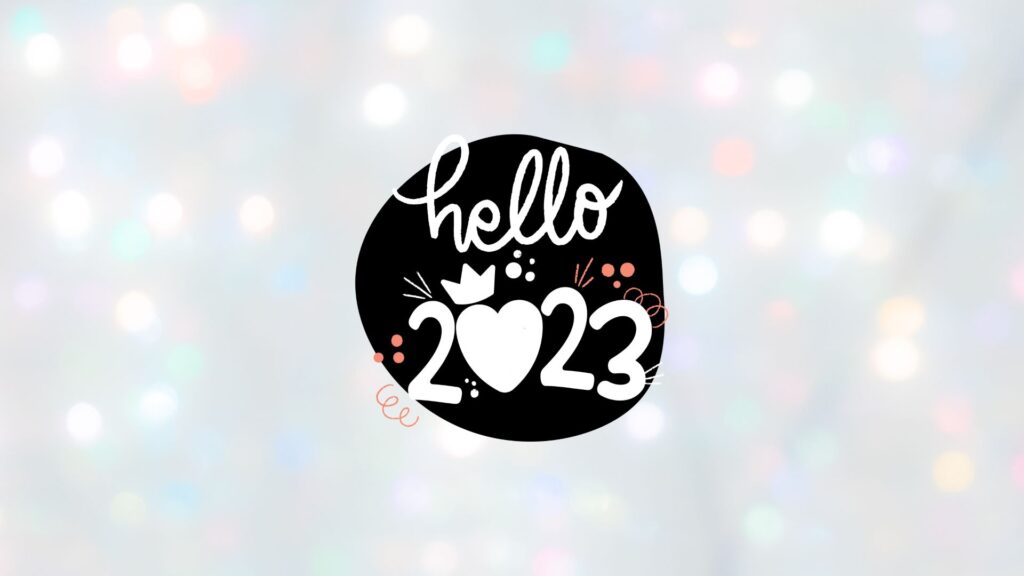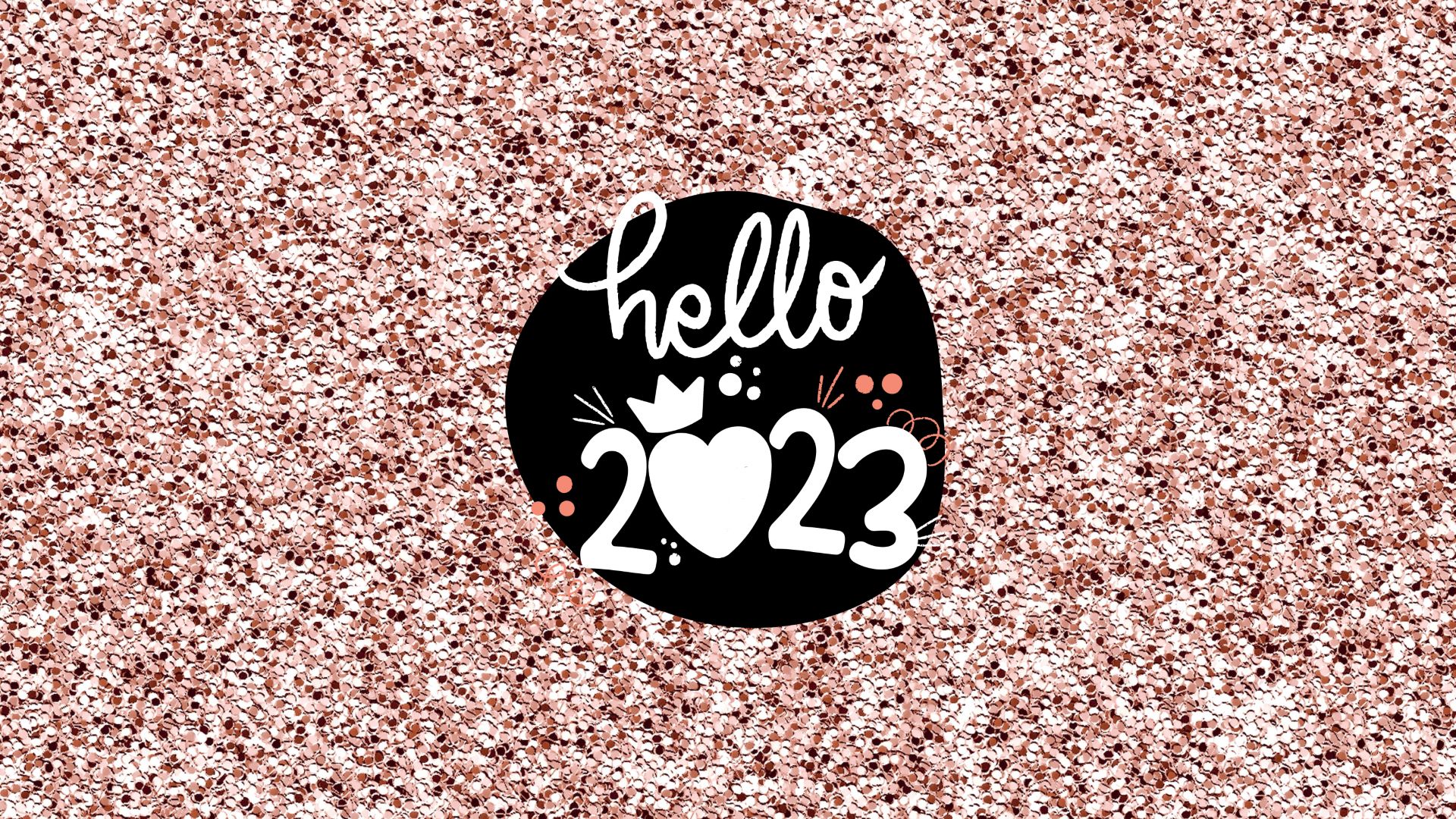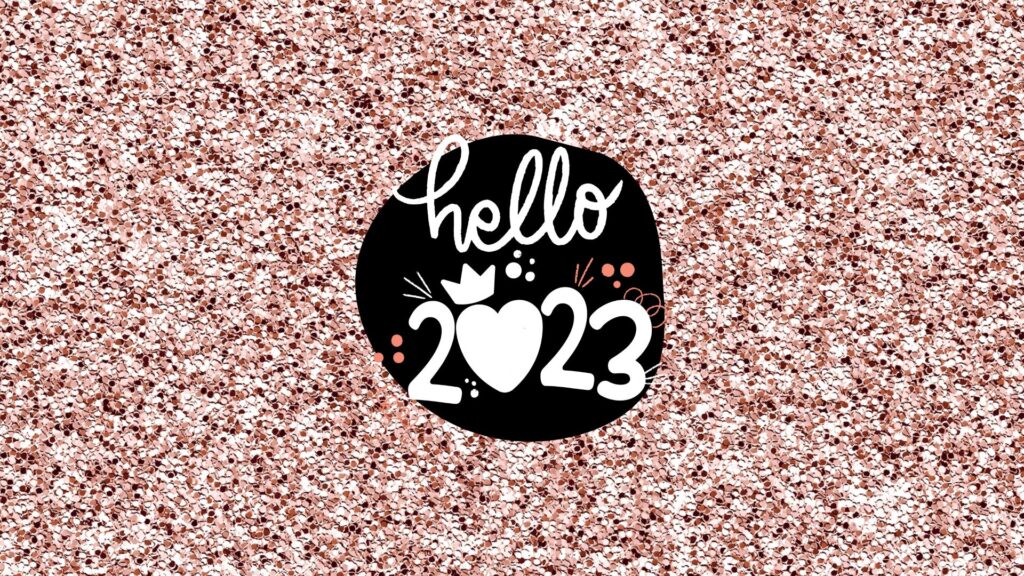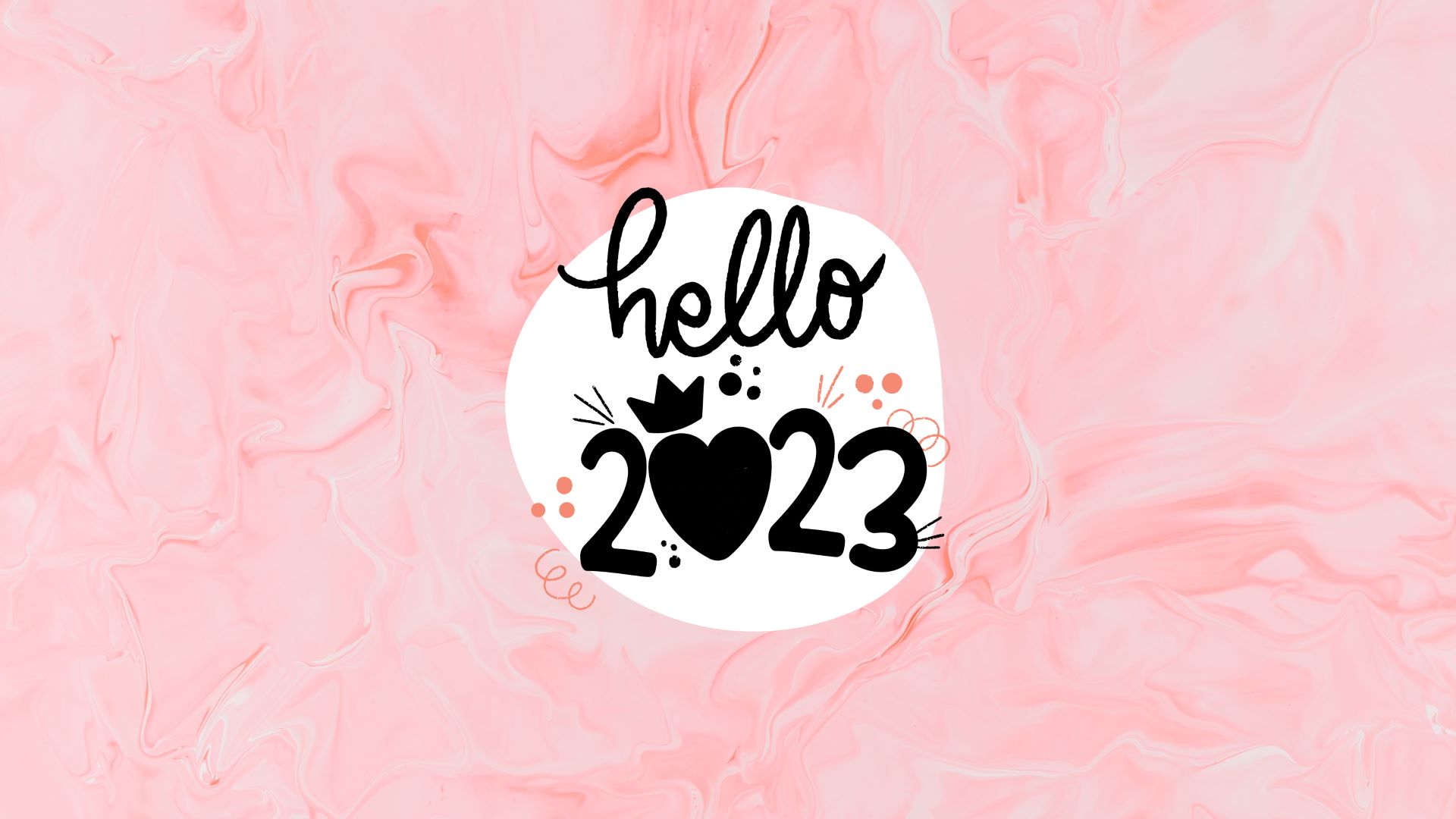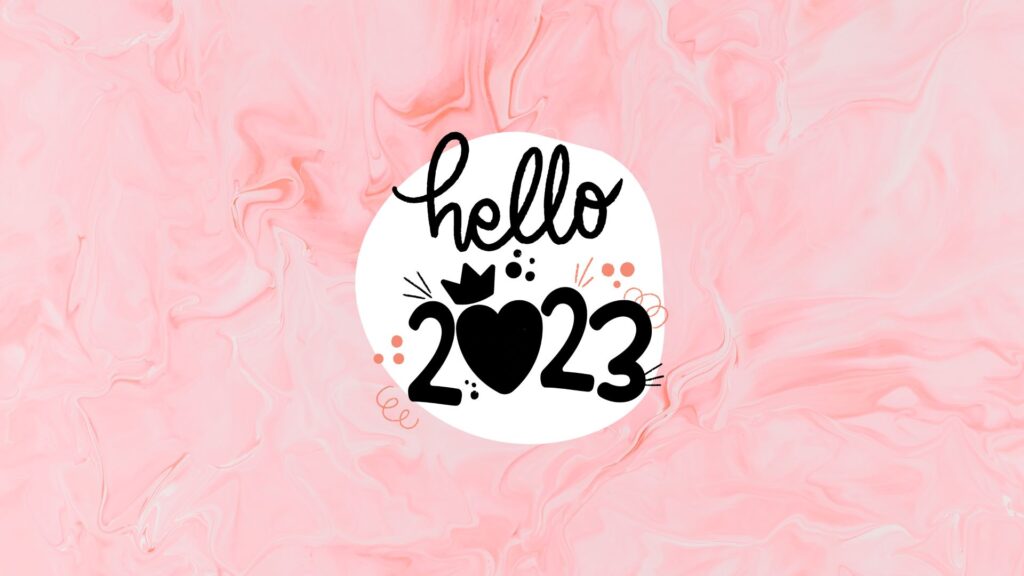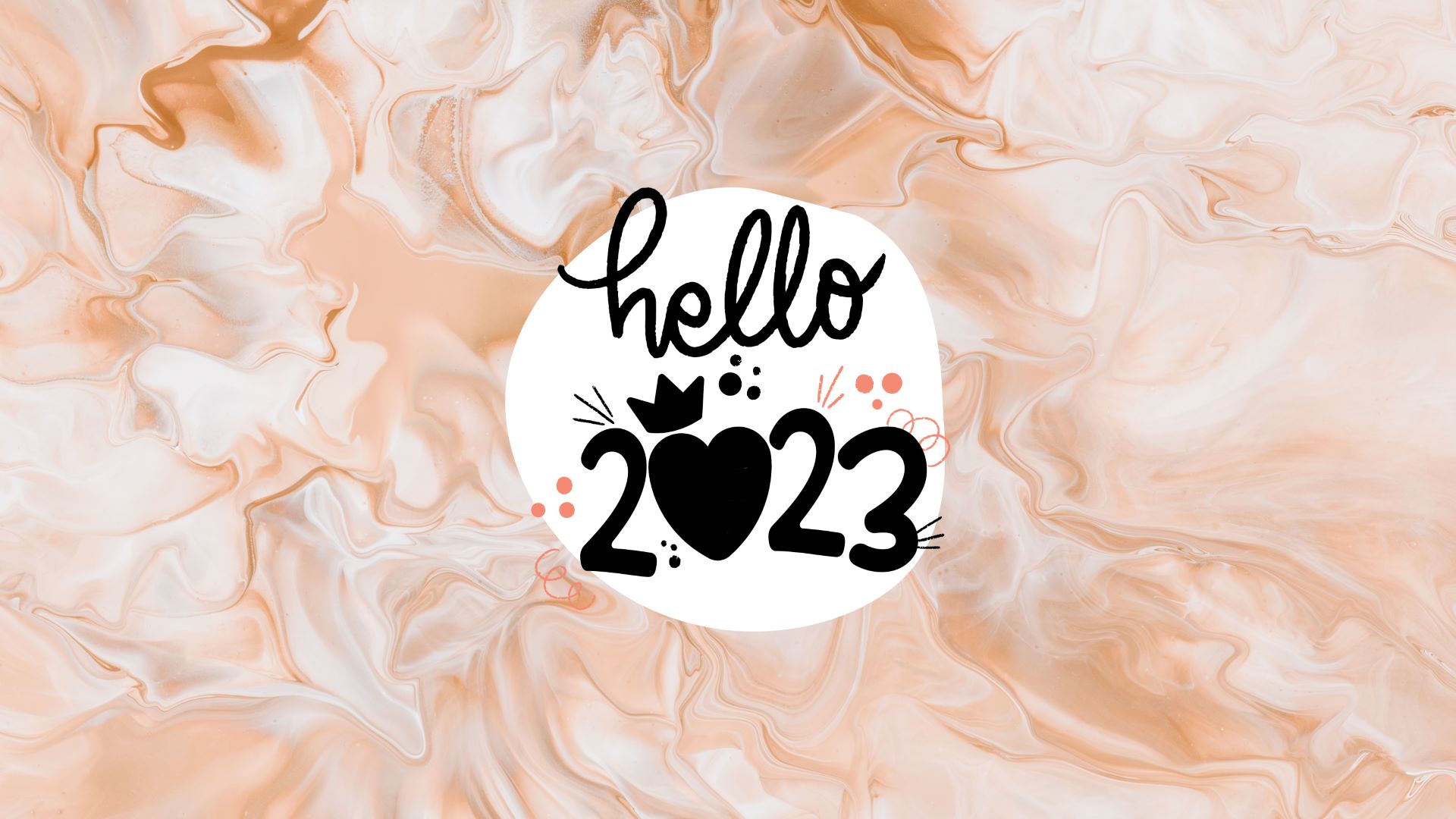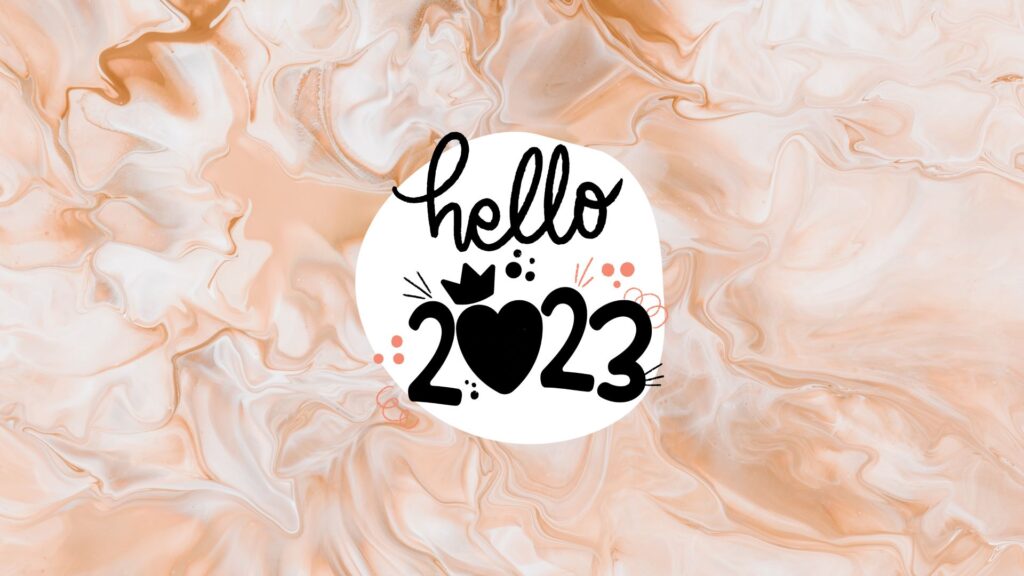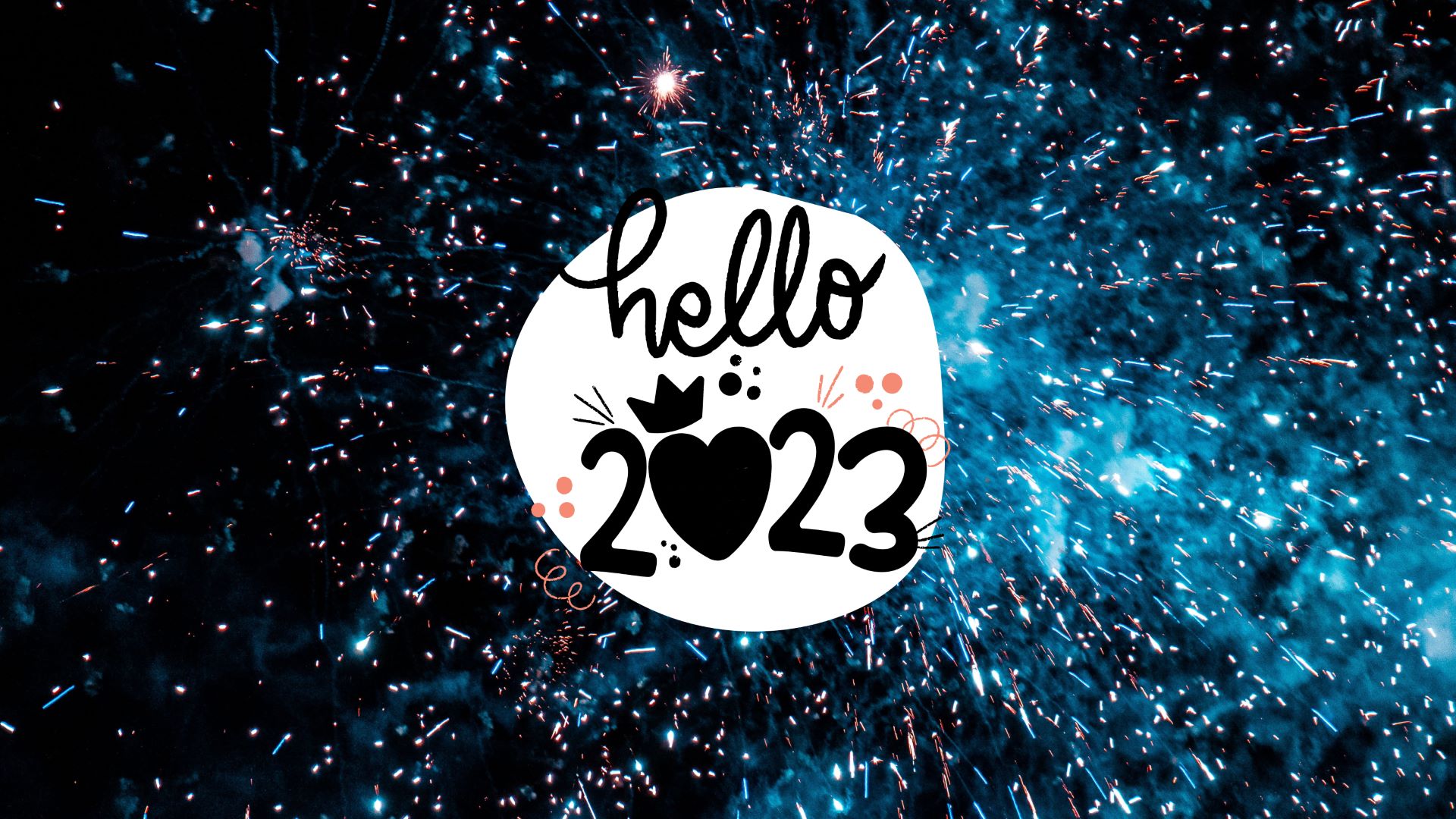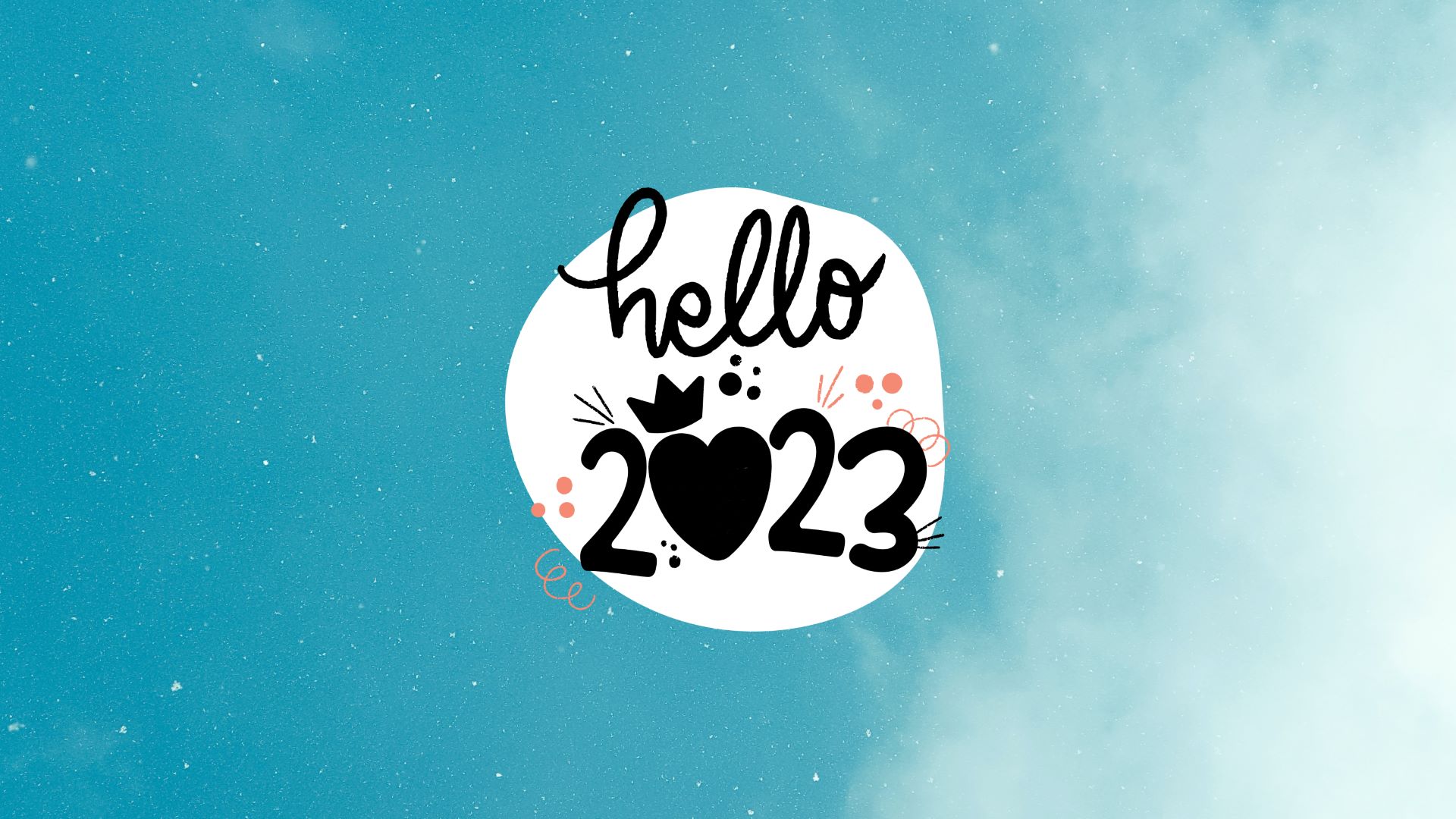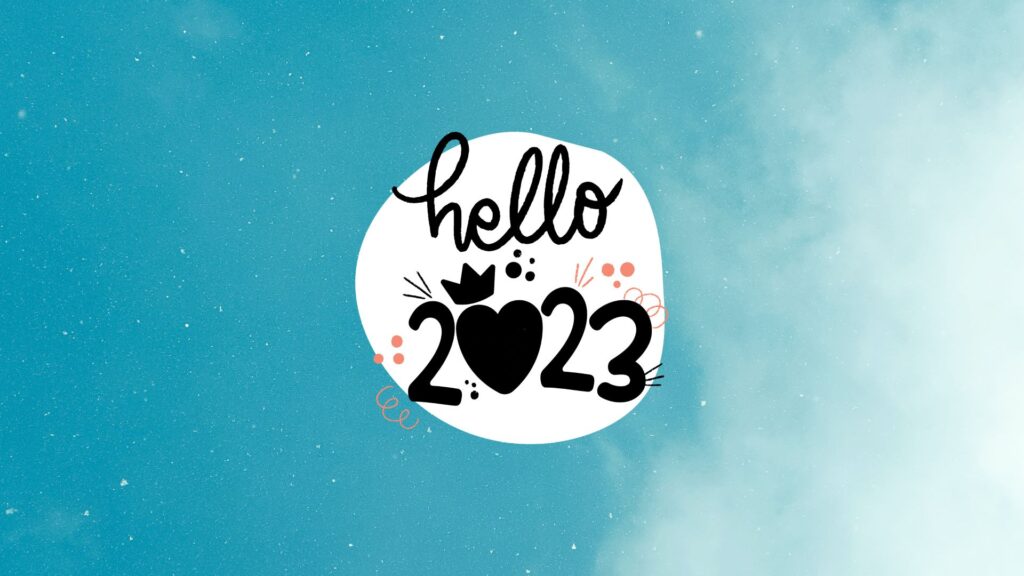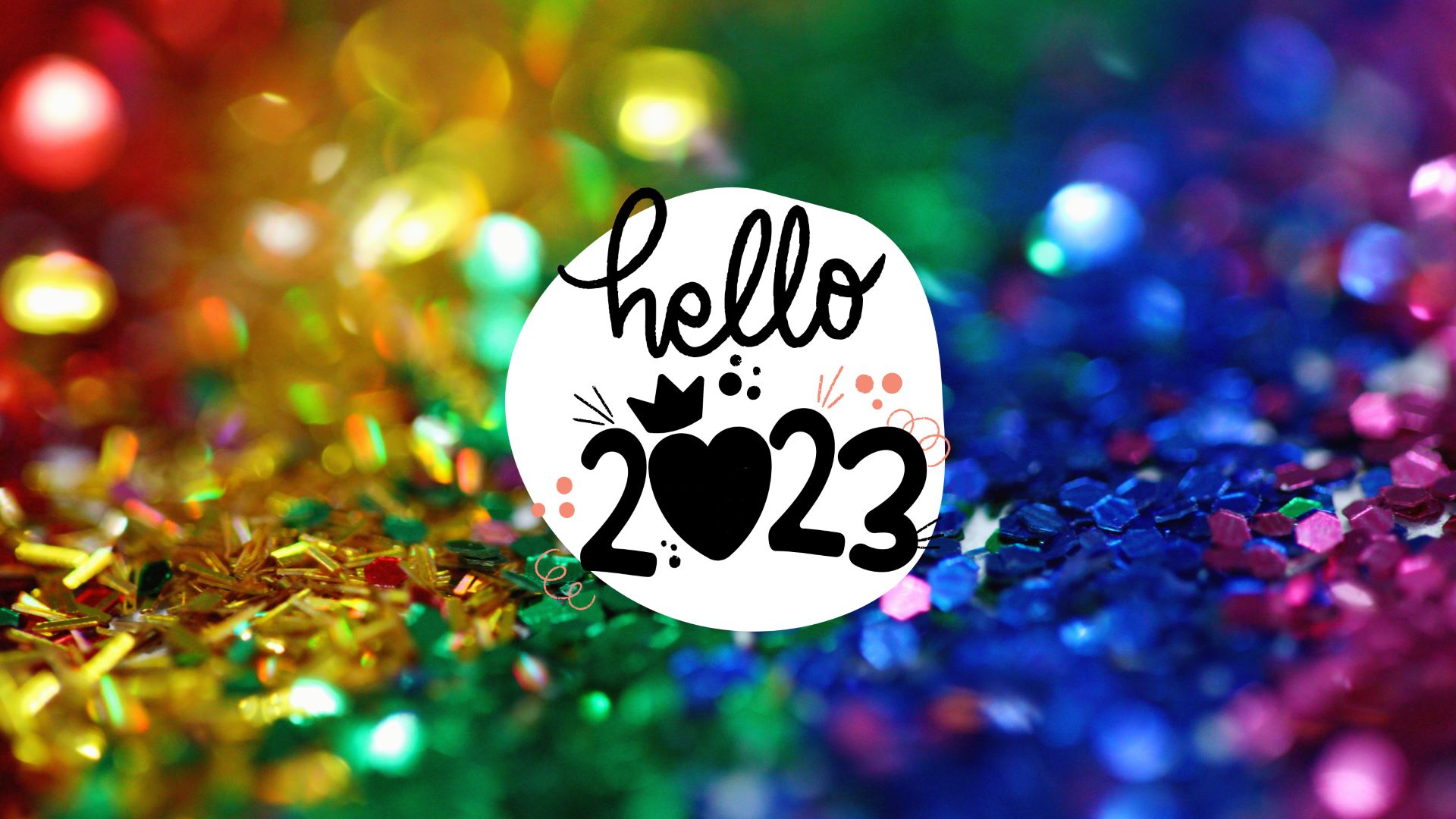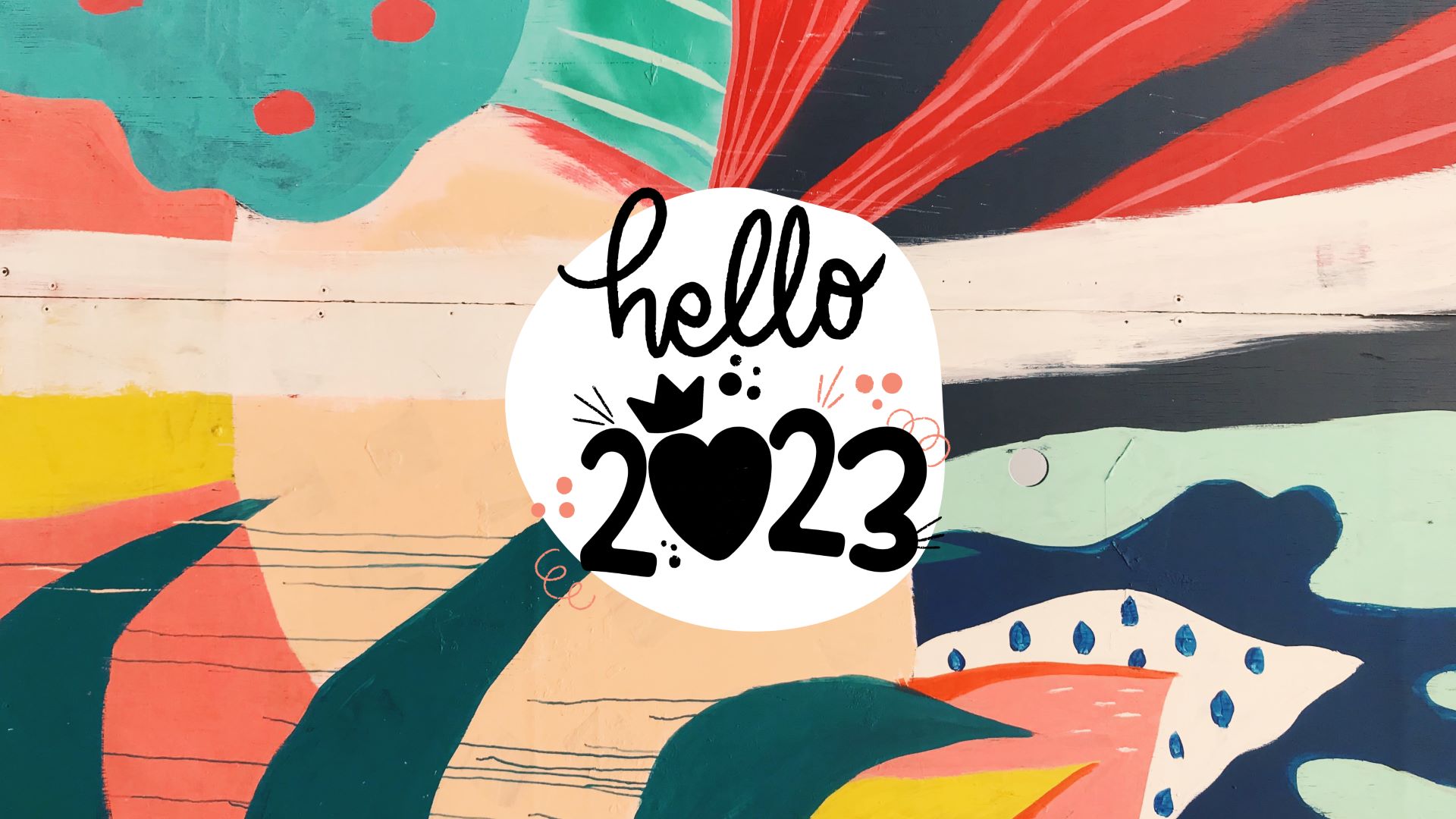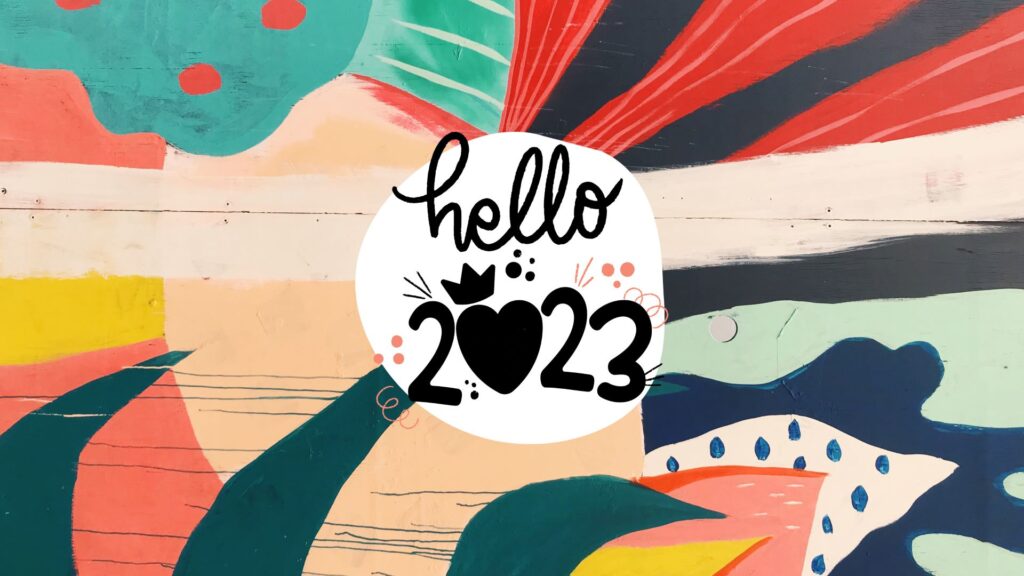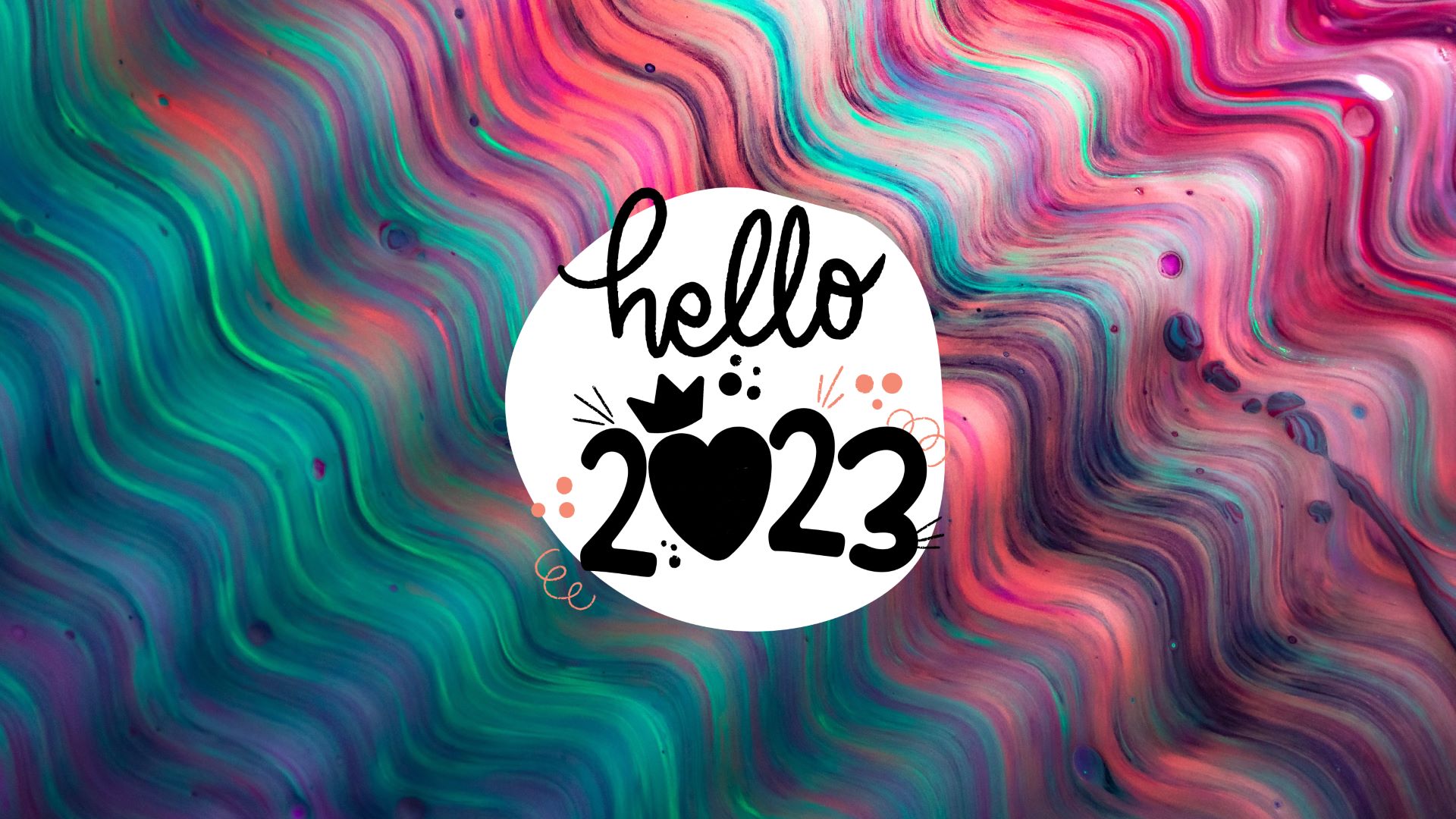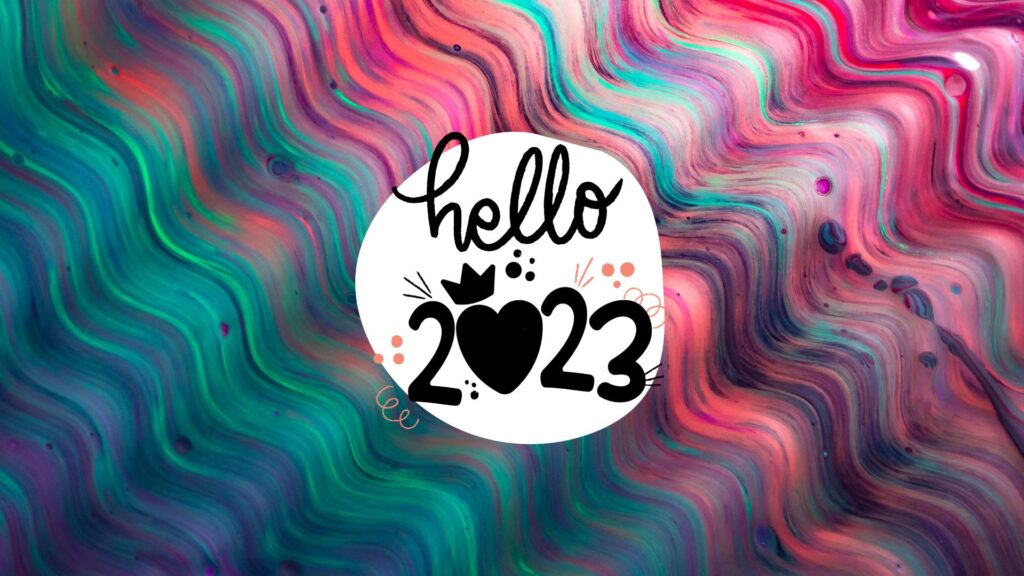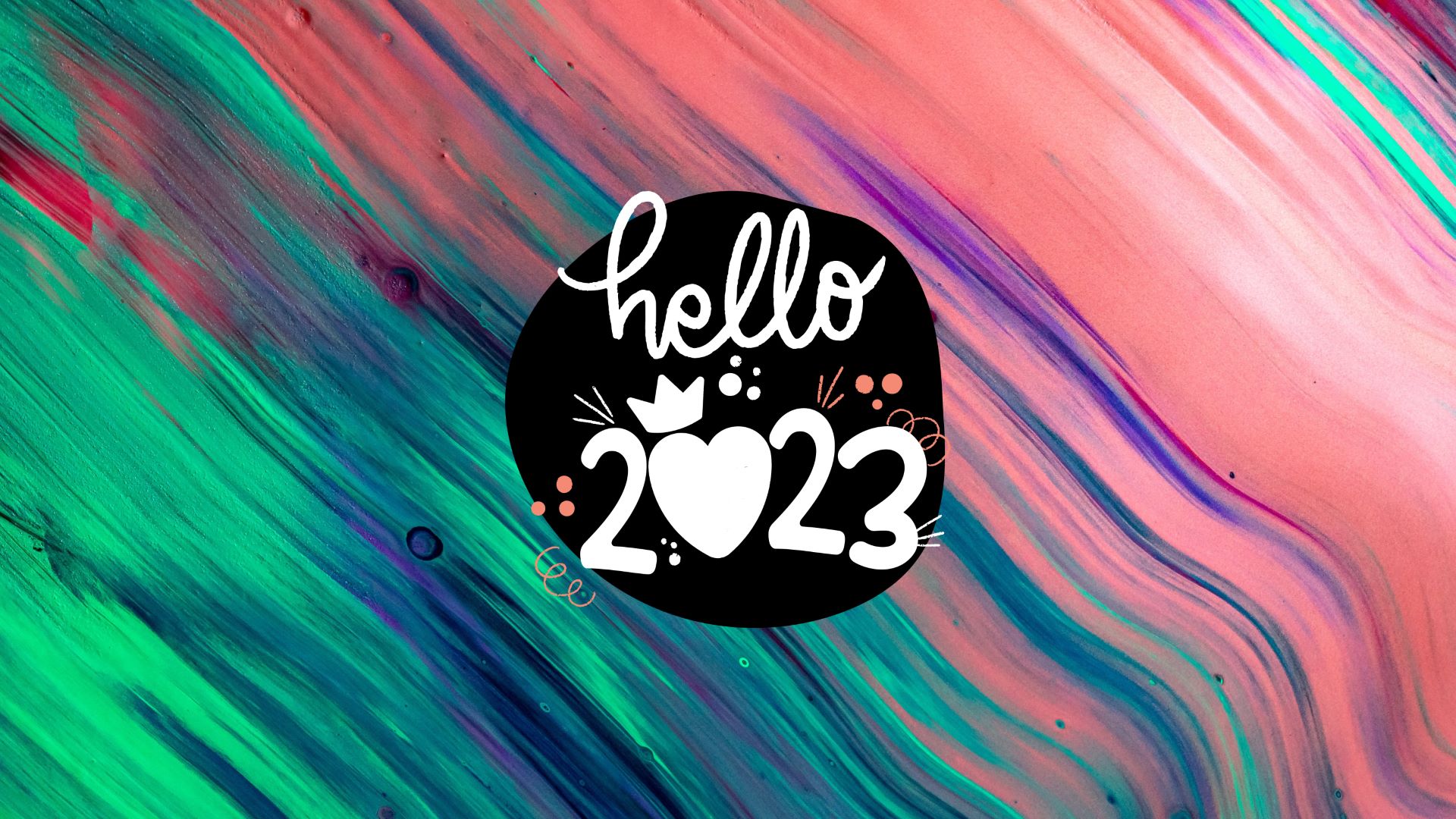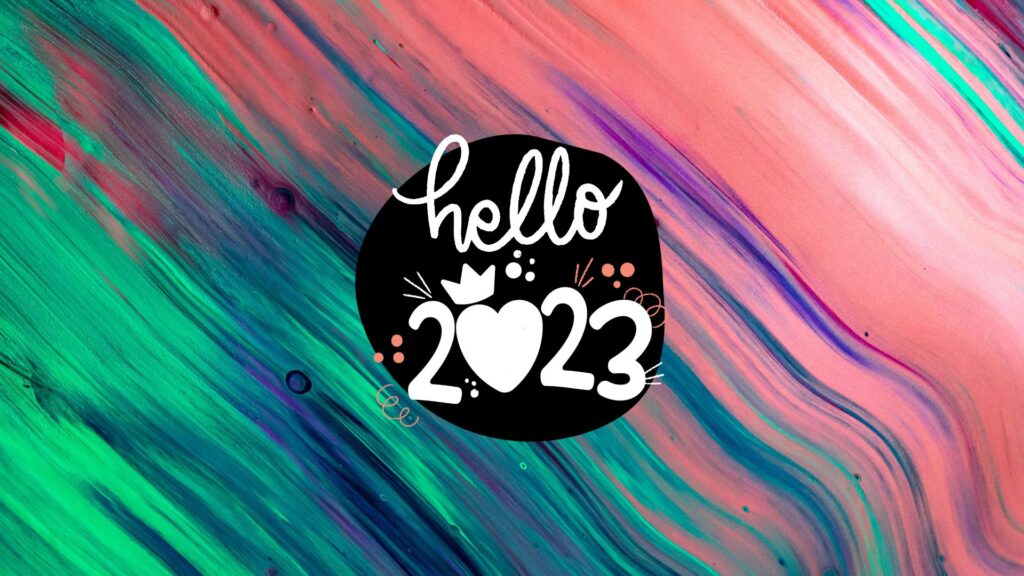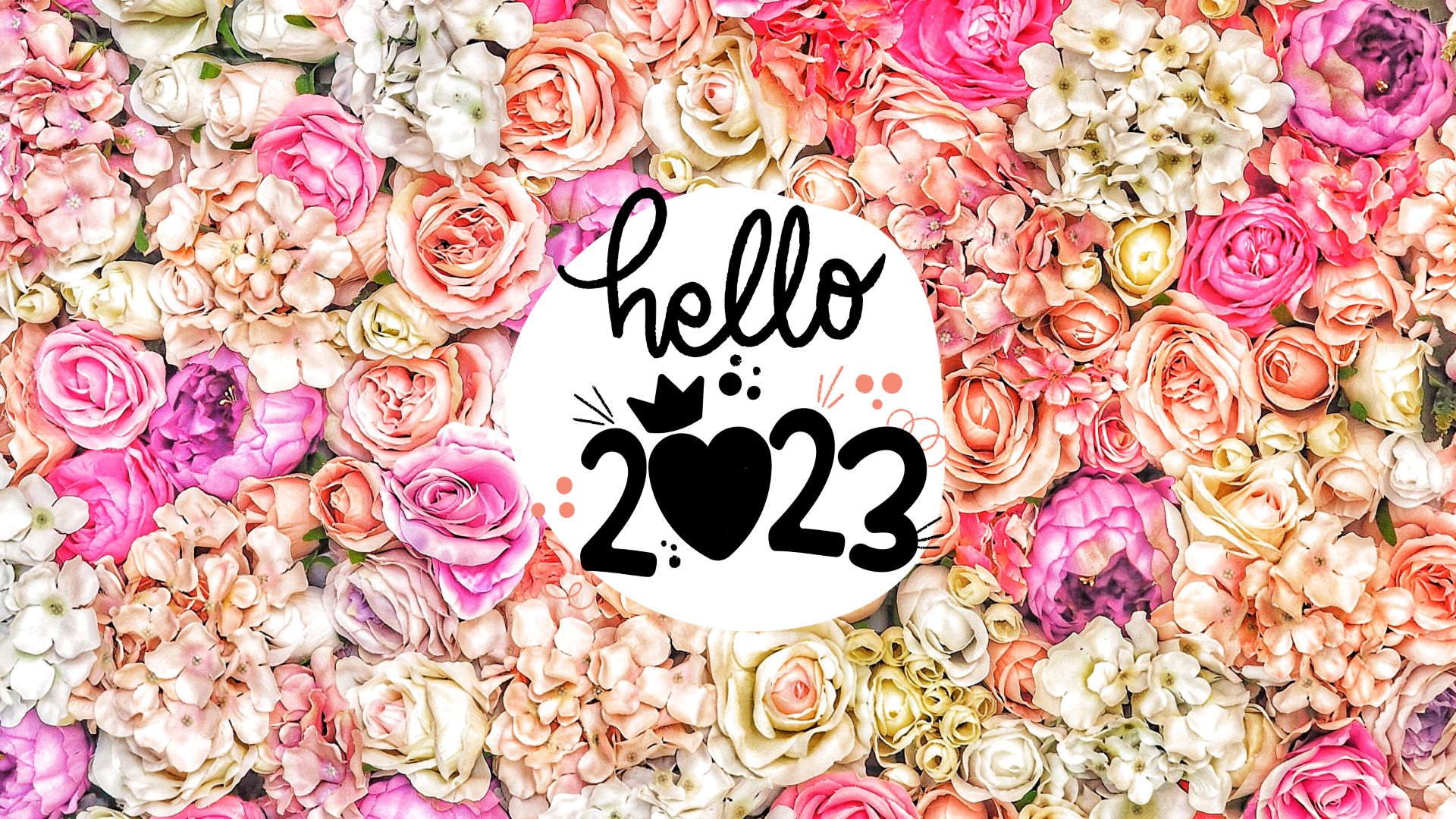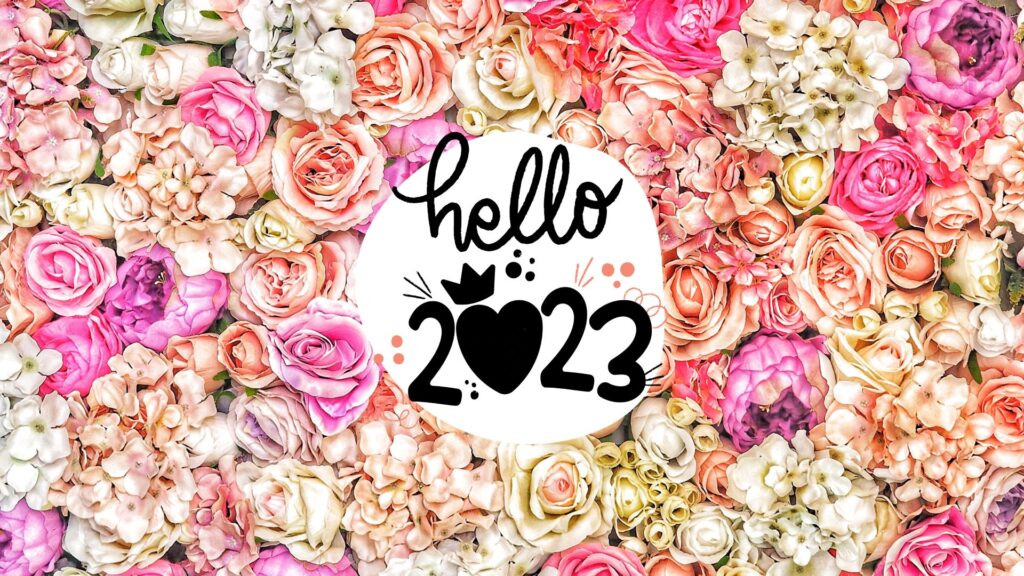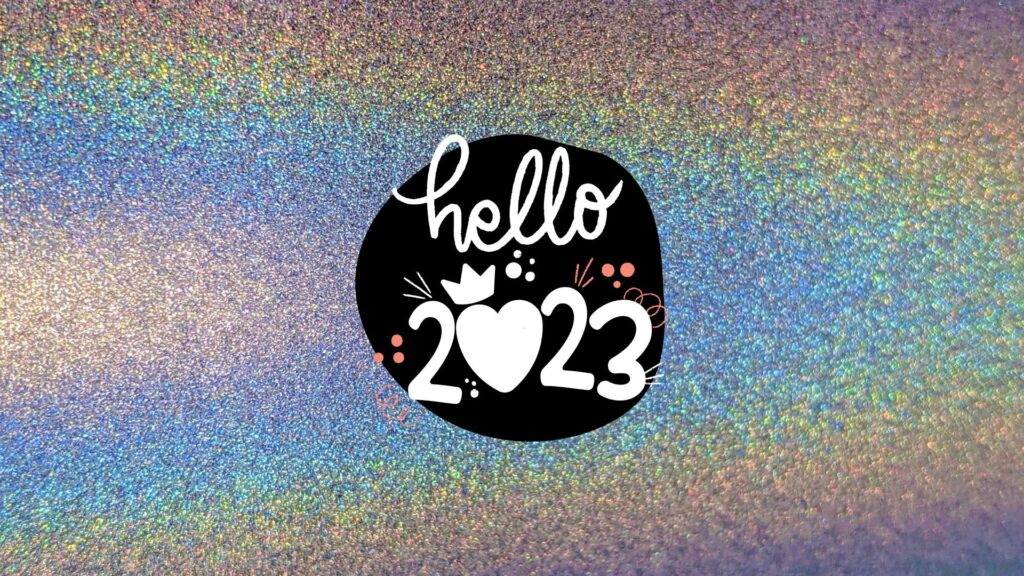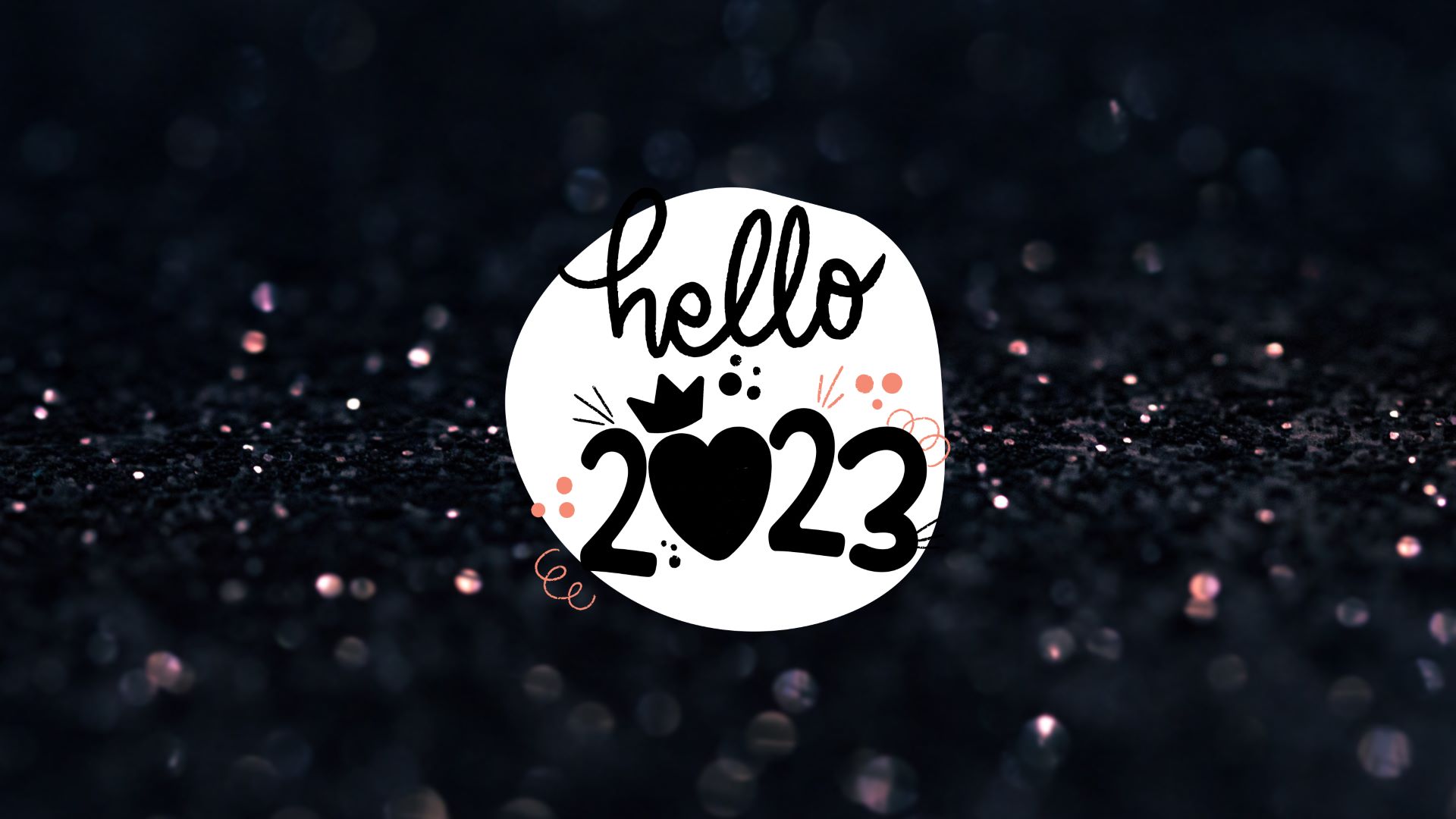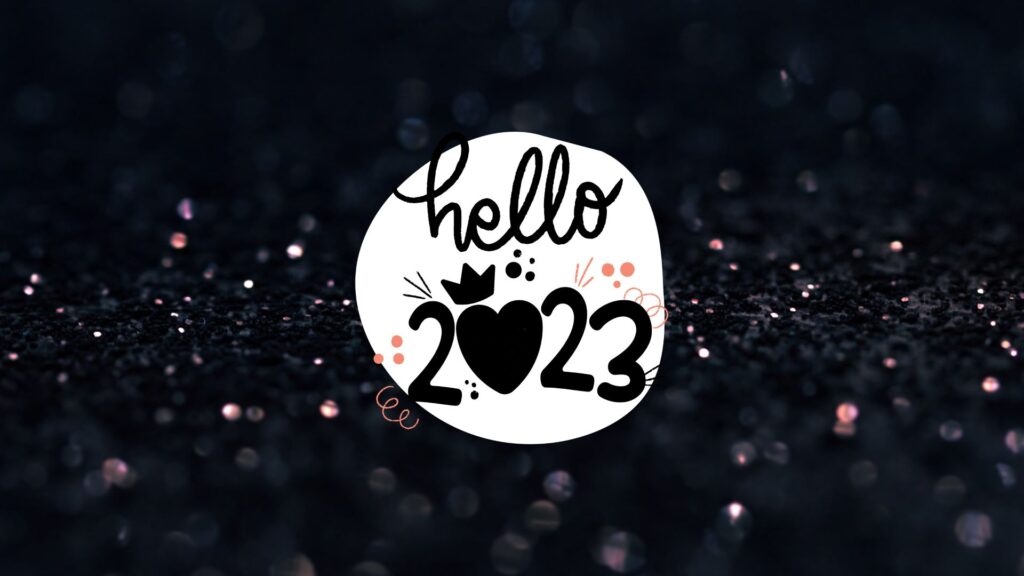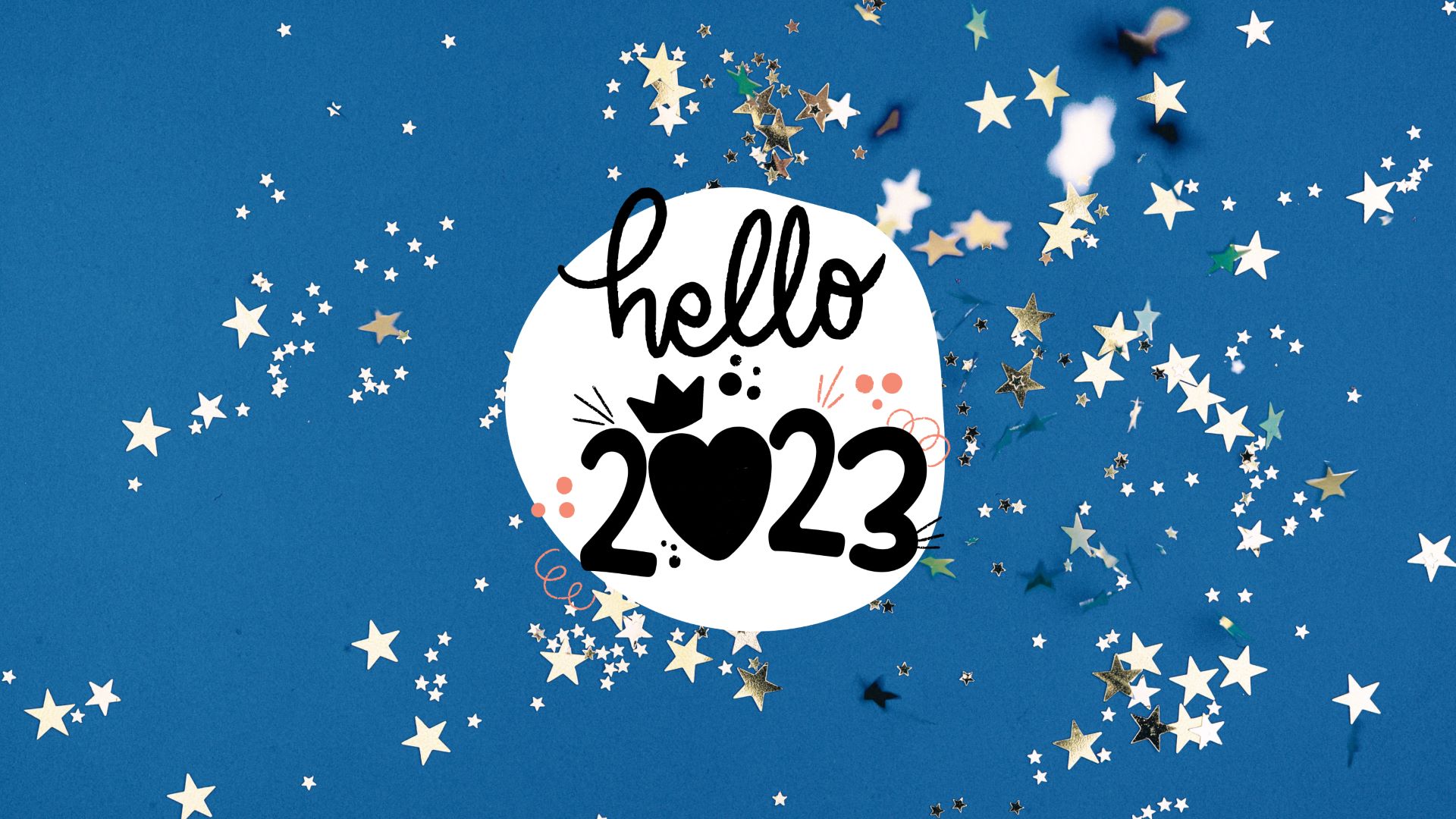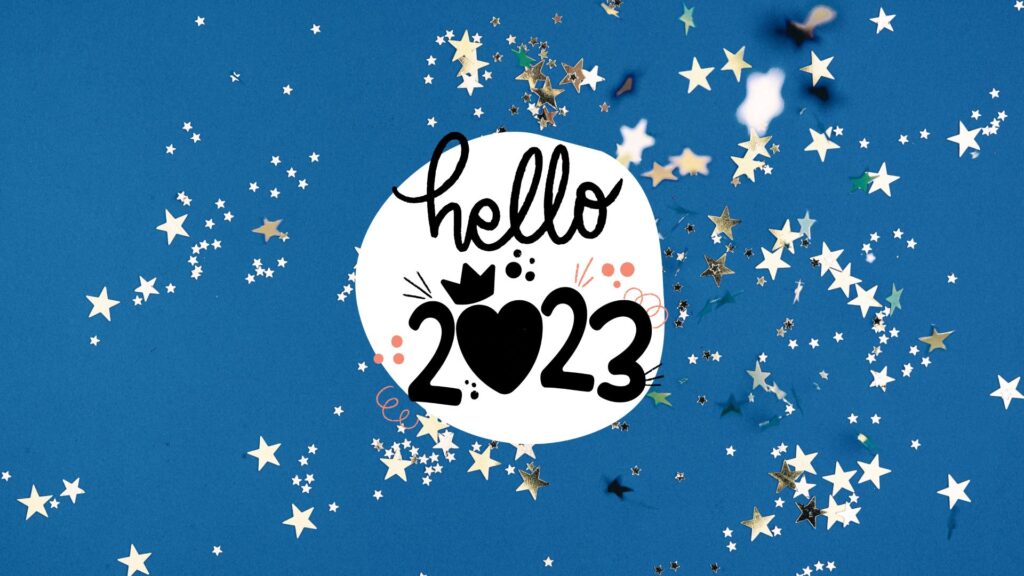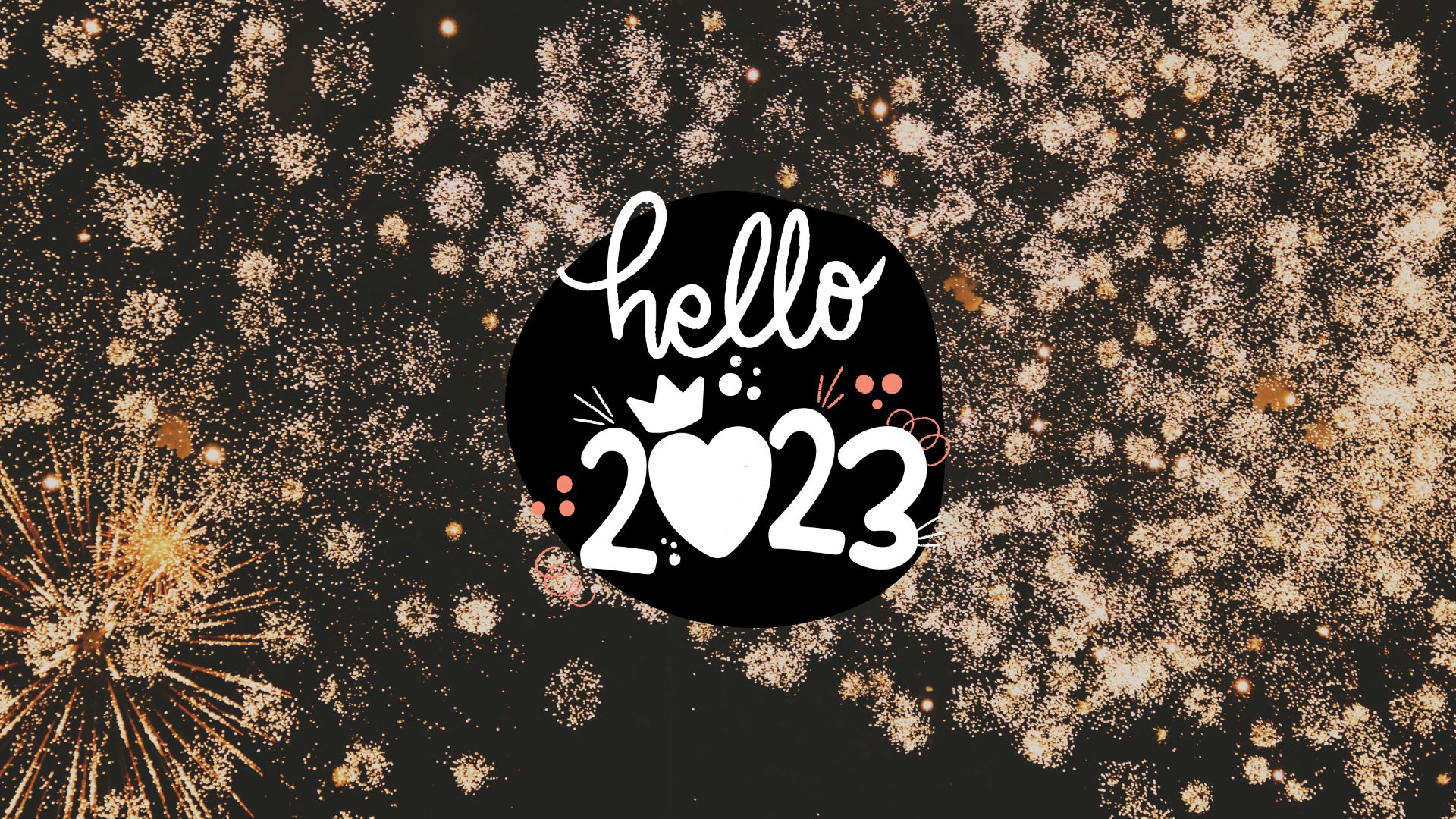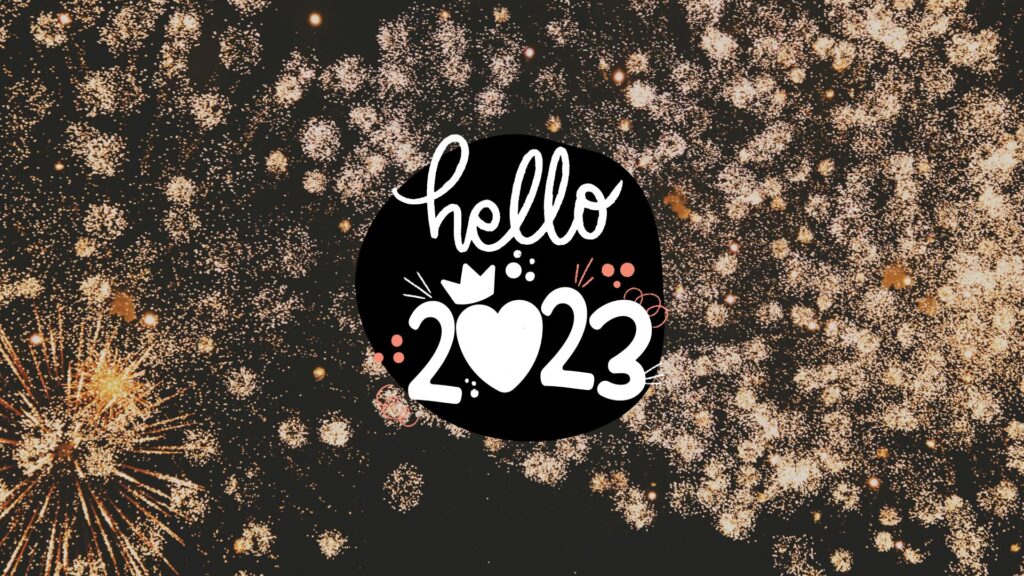 Hello 2023 phone wallpapers
There is over 50 Hello 2023 phone wallpapers to choose from and many of them match the Hello 2023 desktop backgrounds too.
I love getting a new phone wallpaper for the new year as it adds an element of excitement and changes my phone background up.
These 2023 aesthetic wallpapers feature bold colors, stunning florals, sparkles, and scenic visuals. They are all beautiful and high quality.
These aesthetic wallpapers are so easy to use, simply select the image you like and save it to your device. From there, you can set the picture as your background or lock screen.
I hope you like these Hello 2023 Aesthetic wallpapers! I definitely have a few favorites in there that I will be using for the new year.
If you want to check out more wallpapers then take a look at our full collection of free wallpaper backgrounds for your phone or desktop.
Free Hello 2023 Backgrounds
I hope you found the perfect 2023 background for your phone or desktop! If you liked this post, please share it with friends and family or pin it for later.
Also, get in touch on Instagram to let us know which wallpapers were your favorite!
Free 2023 calendars
Looking for a 2023 calendar for the new year? We have a huge collection of printable 2023 calendars that you will simply adore. Choose from yearly 2023 calendars, monthly 2023 calendars, and 2023 calendars with holidays.
Many more printable calendars are available to get and print for free.
More awesome freebies from World of Printables
We've created a huge amount of useful freebies for you to enjoy. You'll find printables and templates to help you plan and organize all aspects of your life.
Be sure to grab as many free printables as you can while you're here.
We think you'll find these very useful:
Aesthetic Wallpapers
Our recent aesthetic wallpapers. Many more aesthetic wallpapers are available to get for phones and desktops.
---
Follow World of Printables on Pinterest