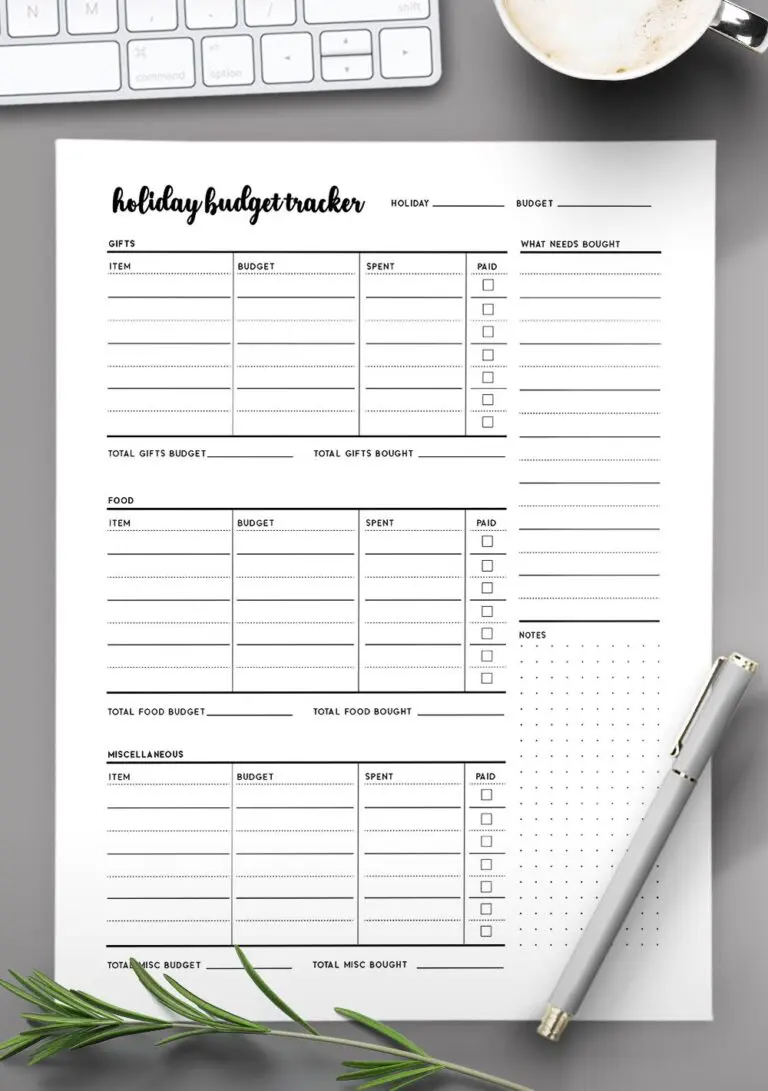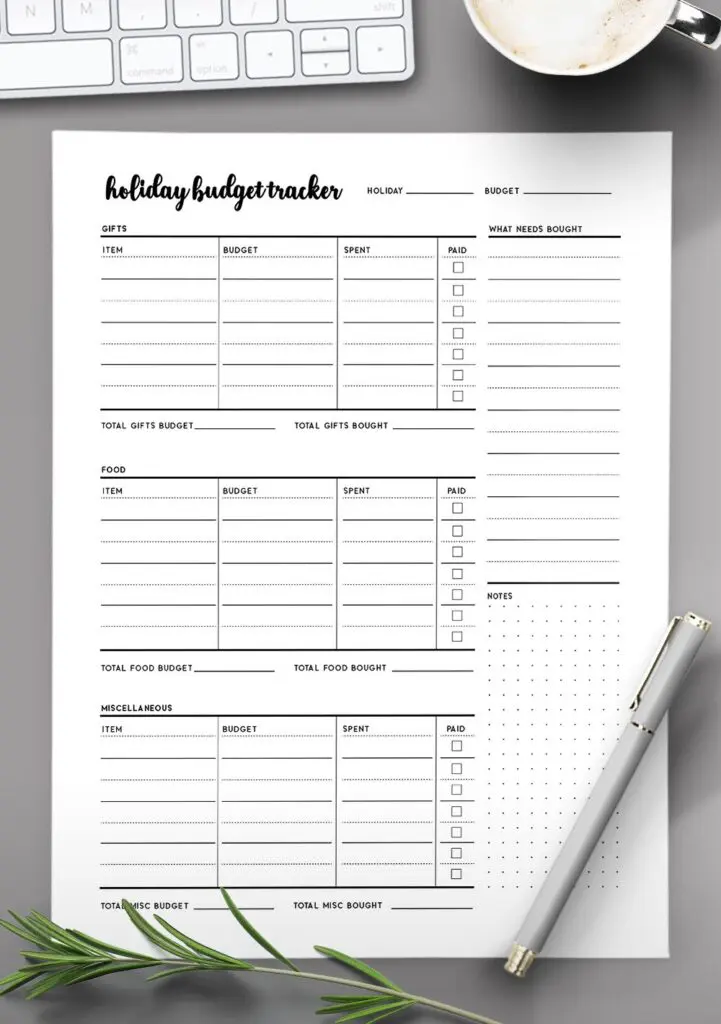 Start planning for the holidays, or a vacation with this printable holiday budget planner template.
One thing that people tend to struggle with when it comes to holidays is with what needs bought and how much money to set aside.
The best way to know how much money you can spend on different things is by using this holiday budget template.
There are four different sections on this holiday budget tracker to help your planning:
Gifts
Food
What needs bought
Miscellaneous
Notes
Within each section is the space to write each item, budget, what you've spent so far, what's been paid along with space to total up all the costs.
It's a super easy and effective way of helping you stay within your budget for each category.
Useful for planning your vacations
If you're using this for a vacation you could also print one of these out way in advance so that you can figure out a rough estimate of what your vacation budget might be.
Think about how often you want to dine out, who you want to buy for and what else you might want to purchase on holiday.
It's much better to budget for a holiday and stay within your budget because you might always find yourself caught out and you might have to use a credit card. Which is especially ouch if you're abroad! I can't imagine the fees in a foreign country!
Perfect for the planning the festive season
If you're using this for the festive season, then you can pre-plan the Christmas gifts, food and anything else such as decorations, along with the budget for each category.
Overall, this holiday budget template will really help you be organized and will help take the stress out of organizing your holidays.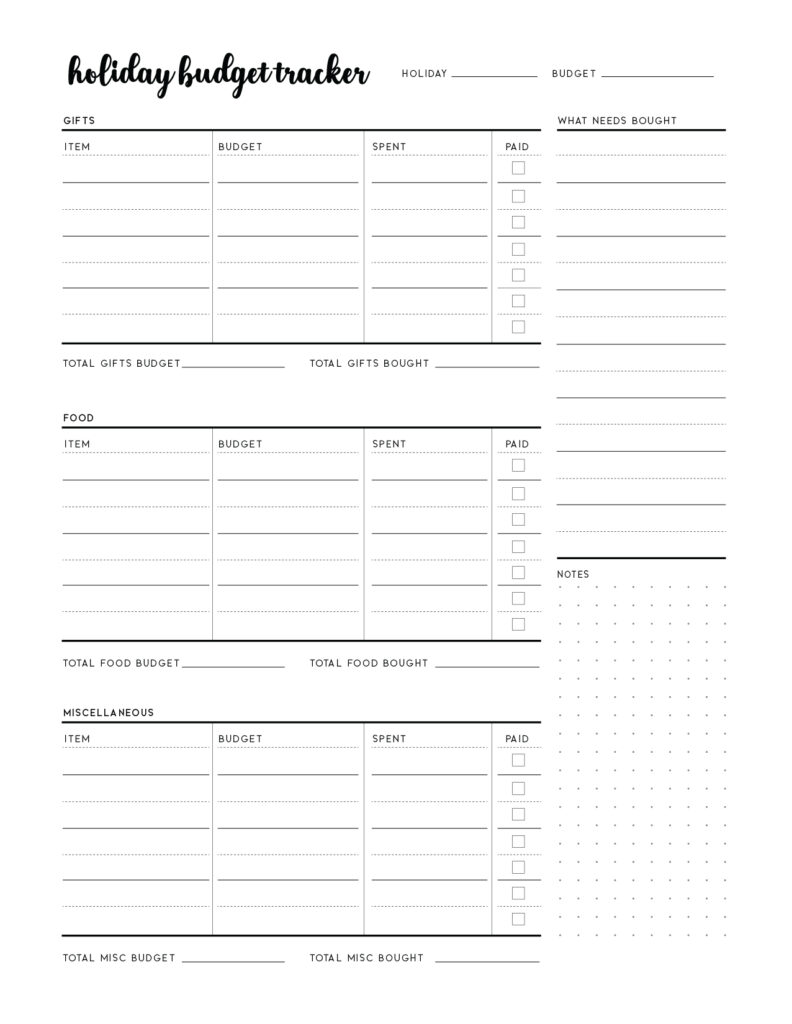 You can also find the holiday budget tracker included in the Financial Budgeting Planner Bundle that features a ton of other amazing budgeting, saving and bill tracker printables.
Download the free printable Holiday Budget Planner
To get the Holiday Budget Planner template for free, click the image above and save to your computer.
If you are looking for more, then check out our huge range of awesome printable templates and find the ones you need.
Alternatively, for the highest quality version which comes in four different themes, click the button below to visit our product page. Use the coupon code displayed to get it for free.
Print it! – Our templates look so good when printed on this bright paper. If you like keeping a planner, especially one you print at home, then make your pages look amazing by using the best paper for planner pages.
Remember to look through the rest of our printable templates, we've got everything you need for every aspect of your life!