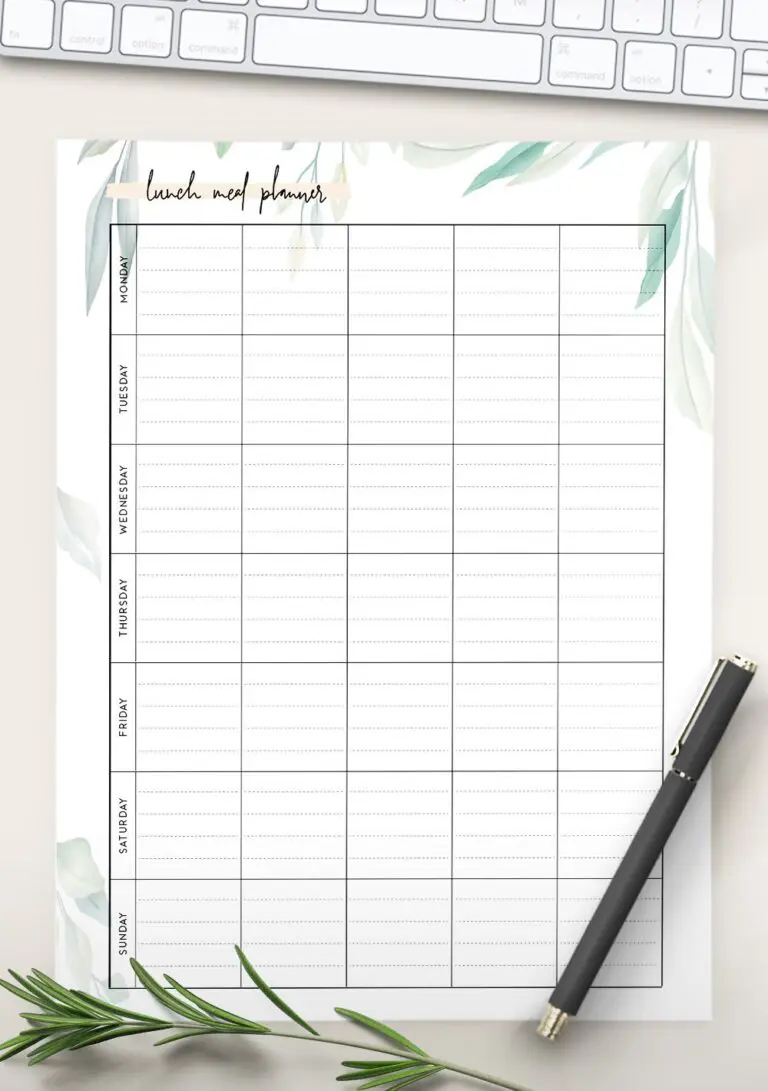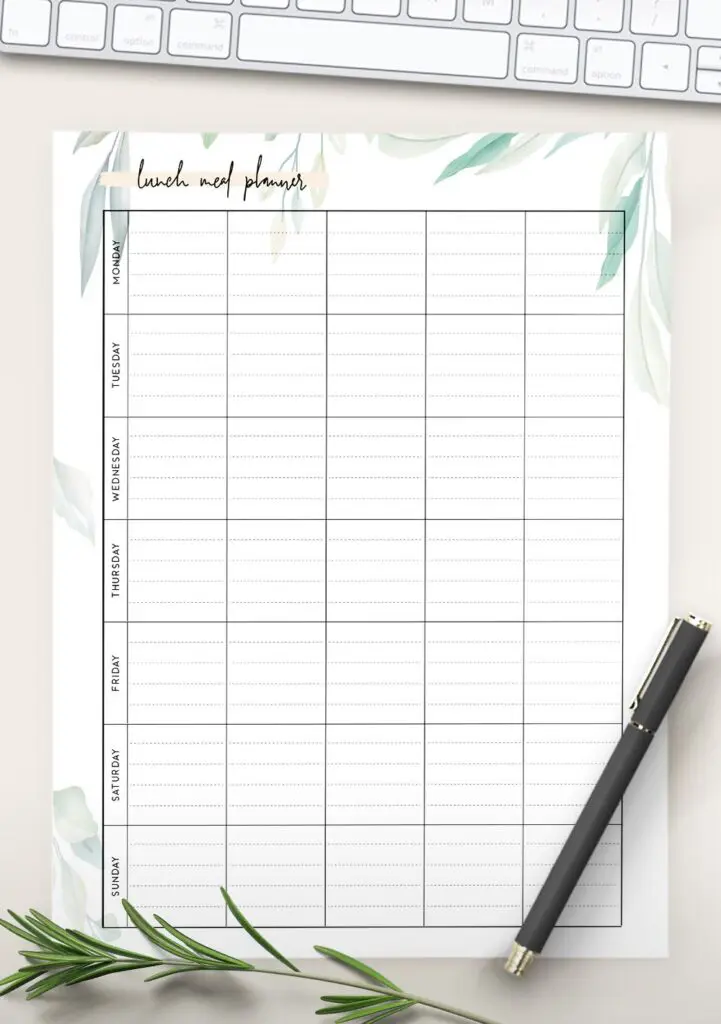 I love having options when it comes to meal time and this lunch meal planner helps me to plan my family lunch meal options for each day of the week, for a whole month.
Sometimes it can be so hard to know what you want to eat, even if you are the most organized and structured person.
You might have a plan of what you're eating for the week but when it comes round to it, sometimes you just don't have an appetite for it anymore.
How to plan lunches successfully
This lunch meal planner gives you the space to write different options and ideas, without setting them in stone. Think of it as a lunch menu for the week!
You can use this lunch meal planner to plan 5 different meals, or you can break down each meal instead, for example, soup, sandwich, and apple. It's completely up to you.
Either way, planning your meals in advance can help take the stress out of meal times. It can also help you be more healthy, as you're less likely to reach for quick snacks when you're not sure what to have for lunch each day.
It's also a great way for helping you pre-plan your grocery shopping. When you know what you or your family will be eating for the week, you can easily put together your grocery list afterward.
Check out our free printable grocery list template too!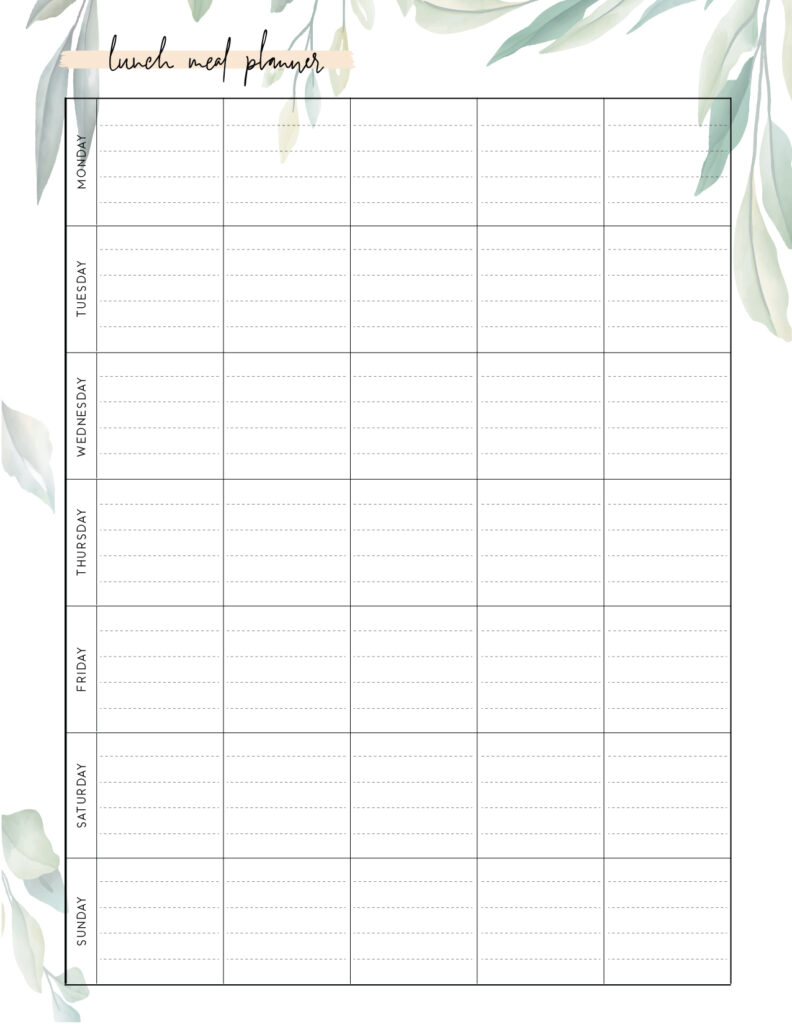 So grab this lunch planner and get planning. You're likely to have more success at meal times instantly. Remember to check out our many other meal planning printables.
You can also find the lunch meal planner included in the amazing Meal Planner Bundle along with many other meal planning pages.
Our bundles feature our high-quality versions of our printables and come in a low-cost package, saving you time trying to find each one separately.
Download the free printable lunch meal planner
To get the lunch meal planner template for free, click the image above and save it to your computer.
If you are looking for more awesome printables, then check out our huge range of awesome printable templates and find the ones you need.
Alternatively, for the highest-quality version of this lunch planner, which also comes in four different themes, click the button below to visit our product page. Use the coupon code displayed to get it for free.
Print it! – Our templates look so good when printed on this bright paper. If you like keeping a planner, especially one that you print at home, then make your pages look amazing by using the best paper for planner pages.
Remember to check out our many other printable templates, we've got everything you need for every aspect of your life! Get planning!