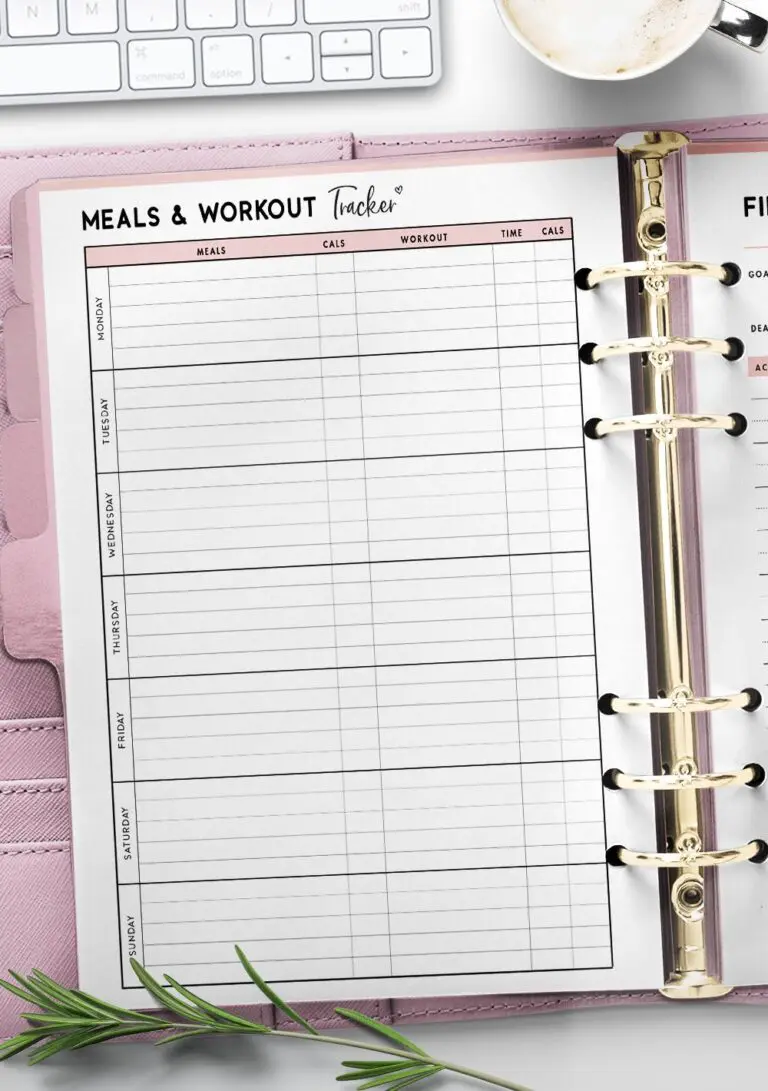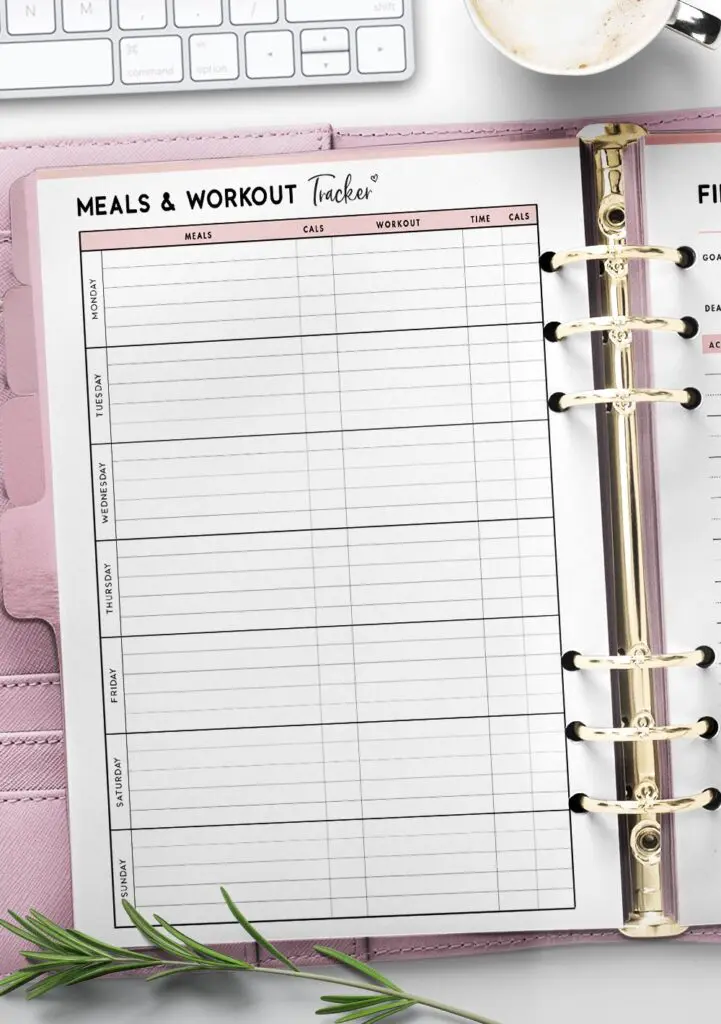 Use this meals and workouts tracker to keep a log of the meals you eat and the workouts you've done so that you can stay motivated and on track with your health and fitness.
Diet and exercise go hand in hand, just like the peanut butter and jelly you're dying to eat.
When it comes to being healthy, eating well and moving your body is an important factor and so is logging them.
Which is why we've designed another really useful printable template to help you be more healthy.
So it's time to start logging your meals, track your workouts and stay motivated. Get this and you're on your way!
Stay on track with your health and fitness
If your goal is to lose weight or simply stay on track with being healthy then this meals and workout tracker template could really benefit you.
This will help you log what you eat over the week including the amount of calories consumed alongside your exercise for the week including session time and calories burned.
Along with this printable, we've also got many more templates to help you with meal planning, health and fitness, weight and so much more.
We've even combined them into an awesome low cost Ultimate Life Planner Super Bundle – our hugely popular template and planner bundle to help you with every aspect of your life!
We really want you to stay motivated to achieve your goals and our awesome printables will really help you achieve them.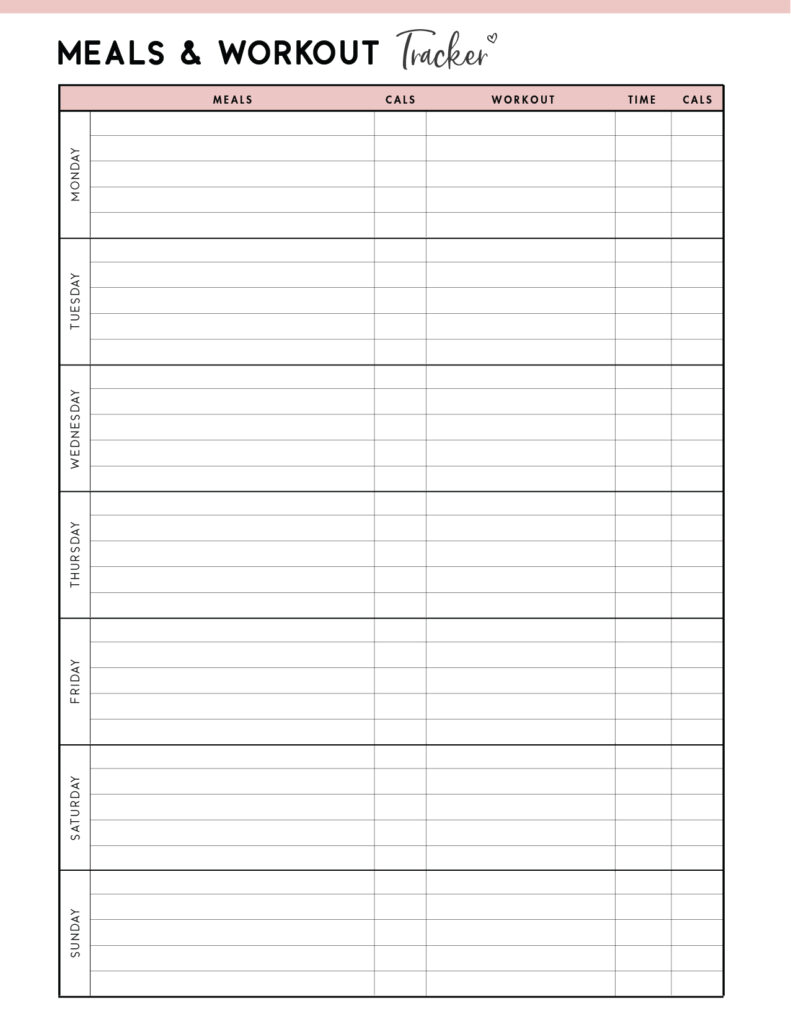 You can also find the meals and workout printable included in the amazing Household Planner Bundle. If you haven't checked it out then you seriously should!
Download the free printable meals and workouts tracker
To get the meals and workouts tracker template for free, click the image above and save to your computer.
If you are looking for more, then check out our huge range of awesome printable templates and find the ones you need.
Alternatively, for the highest quality version which comes in four different themes, click the button below to visit our product page. Use the coupon code displayed to get it for free.
Print it! – Our templates look so good when printed on this bright paper. If you like keeping a planner, especially one you print at home, then make your pages look amazing by using the best paper for planner pages.
Remember to look through the rest of our printable templates, we've got everything you need for every aspect of your life!