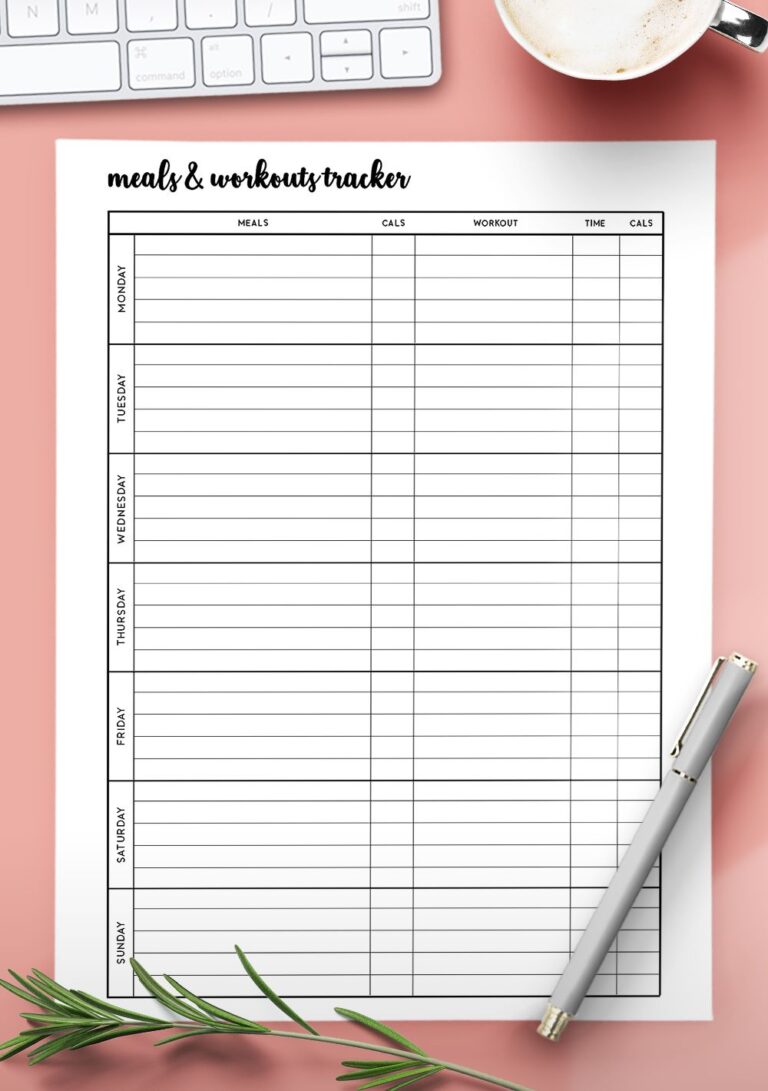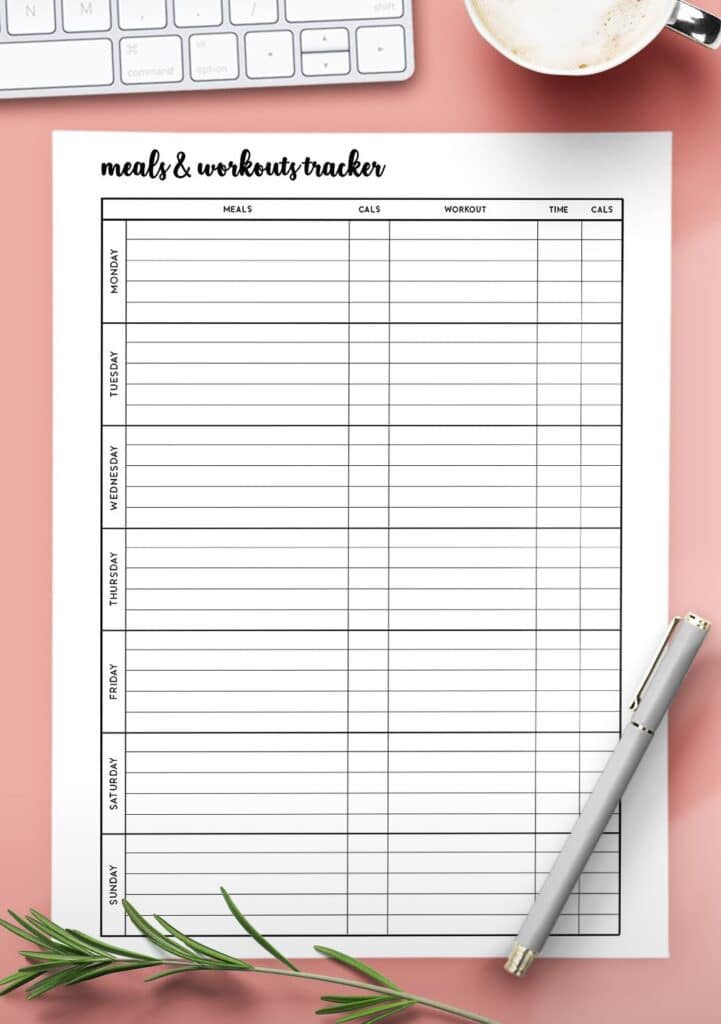 Use this meals and workouts template to keep track of your daily meals over the course of the week, including calories consumed. You can also log your workouts, duration and calories burned.
Sections available in this template:
7 Days Meals (Monday to Friday)
Meals
Calories Eaten
Workouts
Workout Time (Duration)
Calories Burned
Click the image above to download and print the meals and workouts template.
Browse our huge range of free printable templates for many more like this.