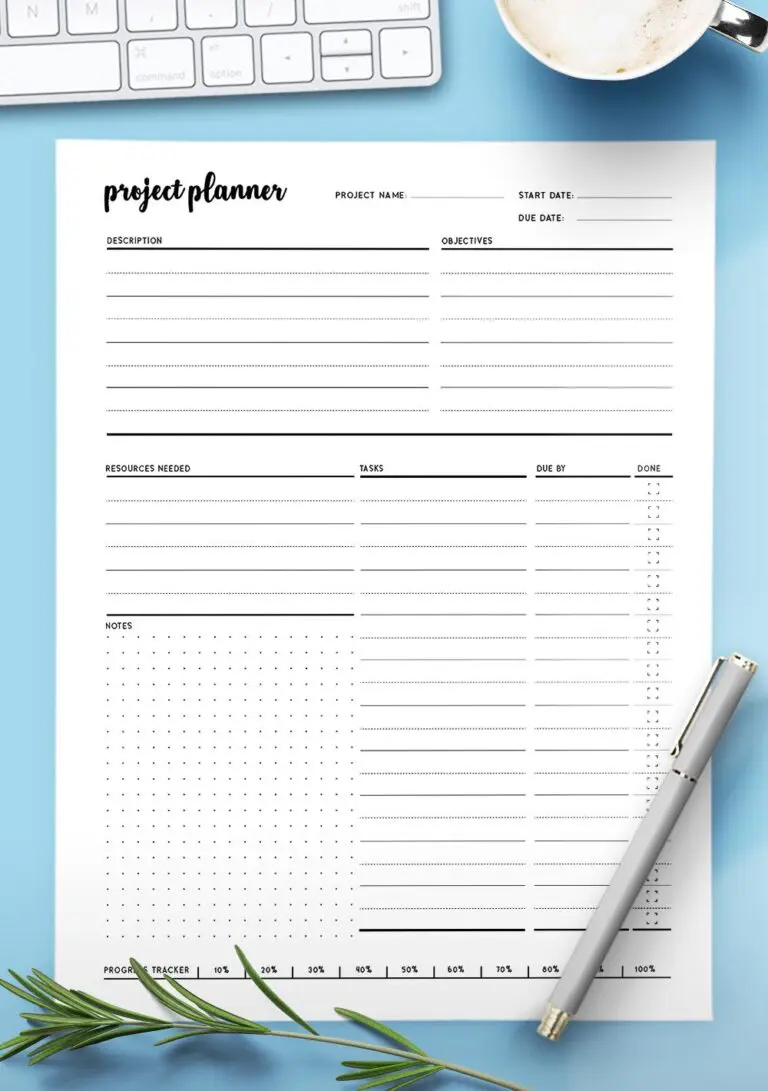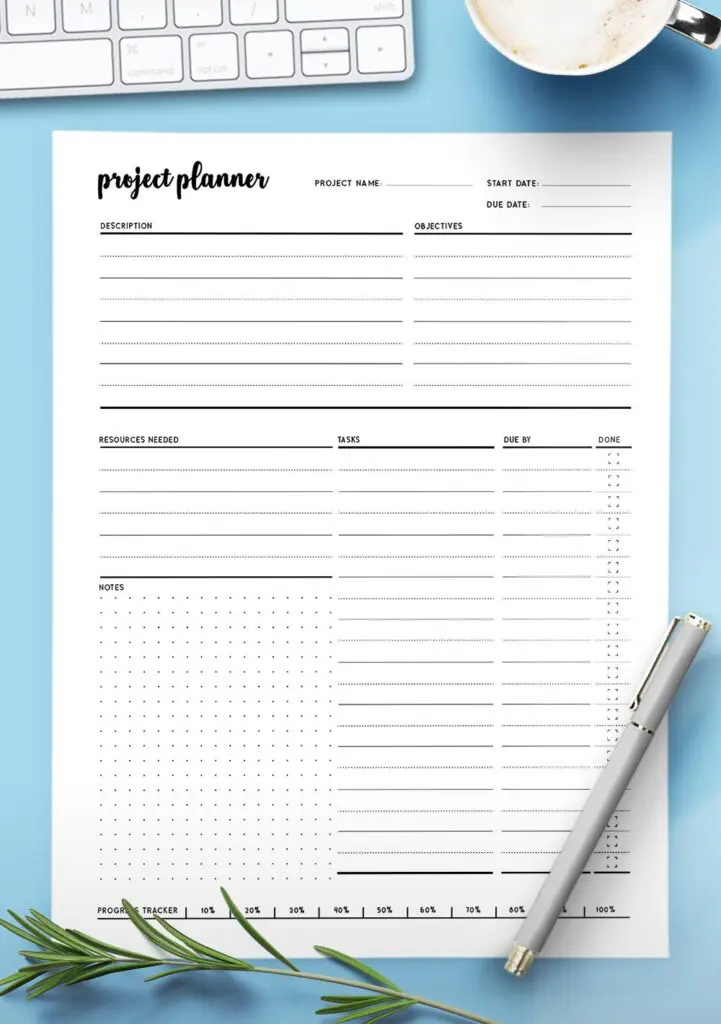 Whatever you need to plan a project for, you should definitely use this free project plan outline template.
This awesome free printable looks great and has everything you need to plan your projects.
We have to plan projects for different reasons. It could be a personal project or something you want to try, it could be a business project and it could also be a school or college project.
The project plan outline features:
Project name
Due date
Start date
Project description
Objectives
Resources needed
Tasks
Tasks due by
Completed task checkmark
Notes
Progress Bar
This project planner template is a great way of giving yourself the best chance of completing a project by creating smaller tasks to complete the bigger end result.
It is a great starting point when it comes to planning a project because it gives you the space to write everything you need to structure a good plan.
Printable project plan outline template
When you get the project planner you will receive it in four different styles – Cursive, Classic, Soft, and Botanical.
You will also find the project planner included in the Personal Planner Bundle along with many other incredible planner pages and templates
We have over 1000 useful free templates. Our printable bundles make it easy for you to quickly get useful planners and templates without spending time trying to find them.
Get the free printable project plan outline template
To get the printable project plan outline for free, open the template image above and save it to your computer.
Alternatively, for the highest-quality version which comes in four different themes, use the button below to visit our product page. Use the coupon code displayed to get it for free.
Remember to look through the rest of our printable templates, we've got printables for every aspect of your life!
Find 100's more stylish planner templates that you'll love
Some of our recent planner templates. Find many more Printable Planner Templates that will help you get on top of your life with ease. You'll love them.
Follow World of Printables on Pinterest for more