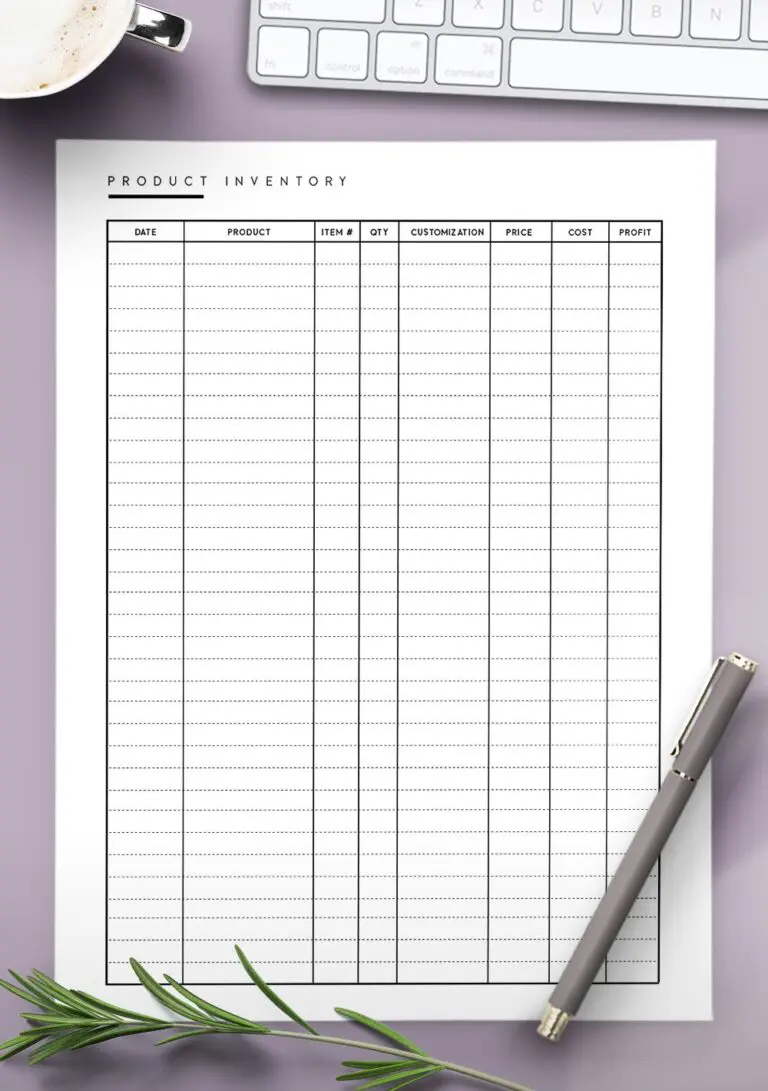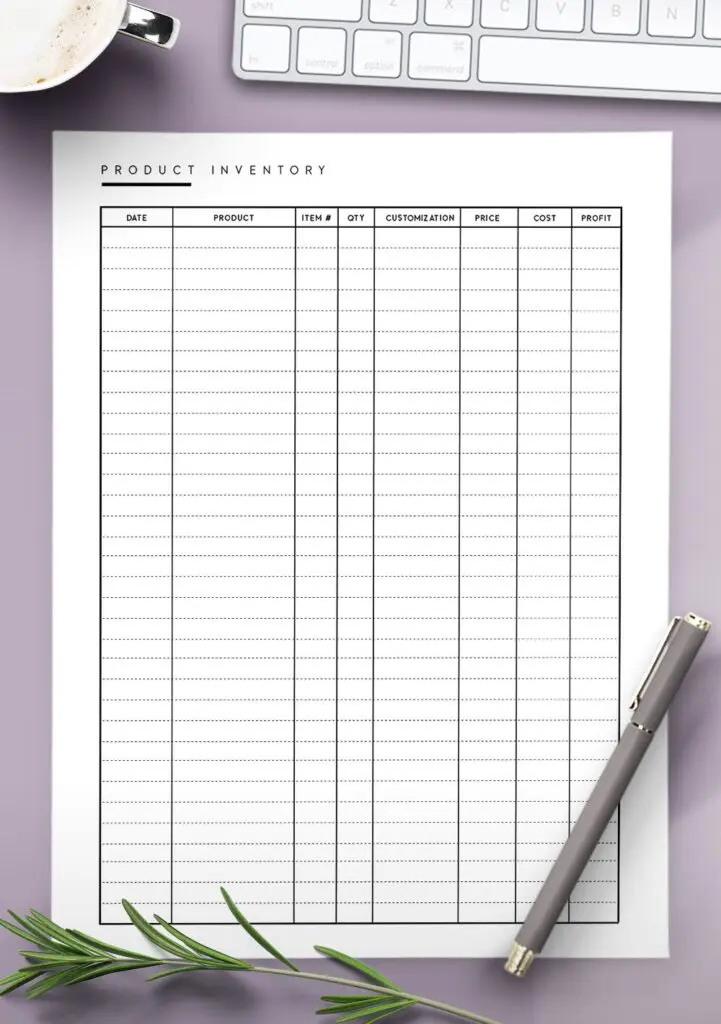 One of the most important things you can do for your small business is to keep a product inventory. This stock list template is designed to help you manage your stock or available products.
A stock list will let you know how much stock you have at all times so you will never get caught out when you are running low.
This is essential because you don't want to accept an order and then realize you don't actually have the product to fulfill your orders!
This stock list printable, also known as a product inventory, allows you to do much more than note how much of a product you have in stock, you can also:
Note the item number
Add any customization details
Note the price
Log the cost
Write the profit
Filling in these details will give you information about your products at a glance which can be helpful and the inventory list will definitely help to keep your products organized.
The product inventory comes in four different styles – Classic, Cursive, Botanical, and Soft and you will receive all four when you get the template.
You will also find that you manage your stock or available products. included in our incredible Small Business Planner Bundle. It's a must-have for those who run their own small business, online shop, or side hustle.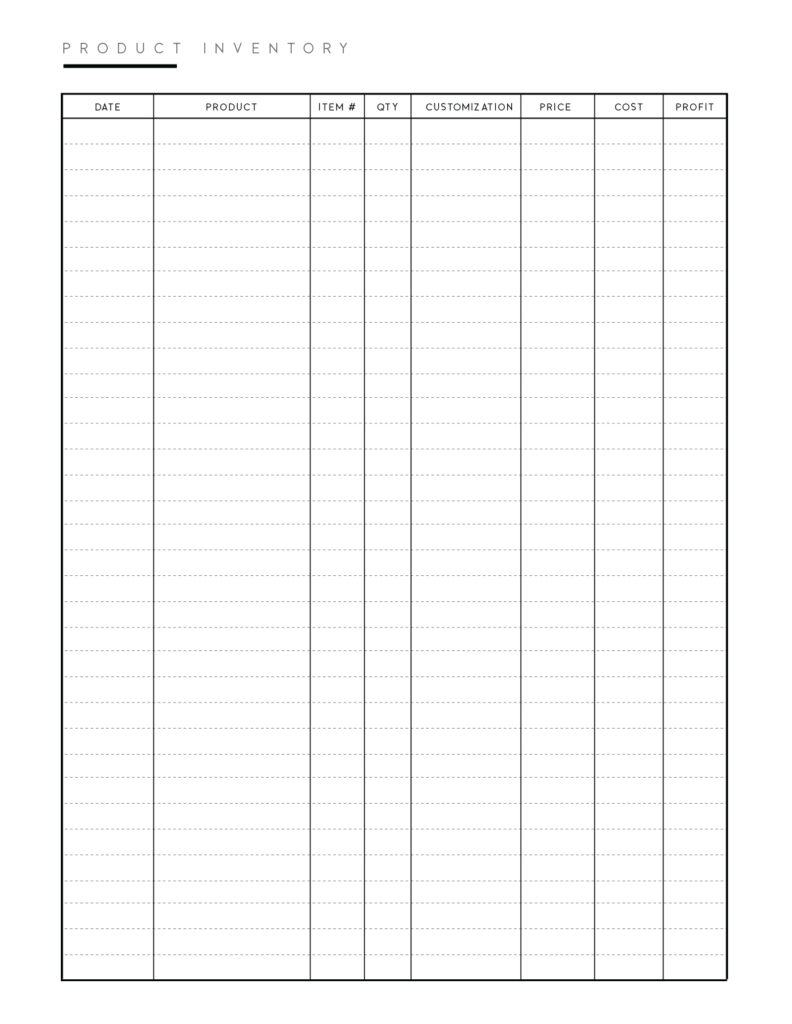 If you have your own Etsy, Amazon or Shopify store, it is essential that you keep a list of the stock that you have as it can affect your sales rank or selling privileges if you run out of stock.
Get the free printable stock list template
To get the stock list template for free, open the template image above and save it to your computer.
Alternatively, for the highest-quality version which comes in four different themes, use the button below to visit our product page. Use the coupon code displayed to get it for free.
Remember to look through the rest of our printable templates, we've got printables for every aspect of your life!
Find 100's more stylish planner templates that you'll love
Some of our recent planner templates. Find many more Printable Planner Templates that will help you get on top of your life with ease. You'll love them.
Follow World of Printables on Pinterest for more