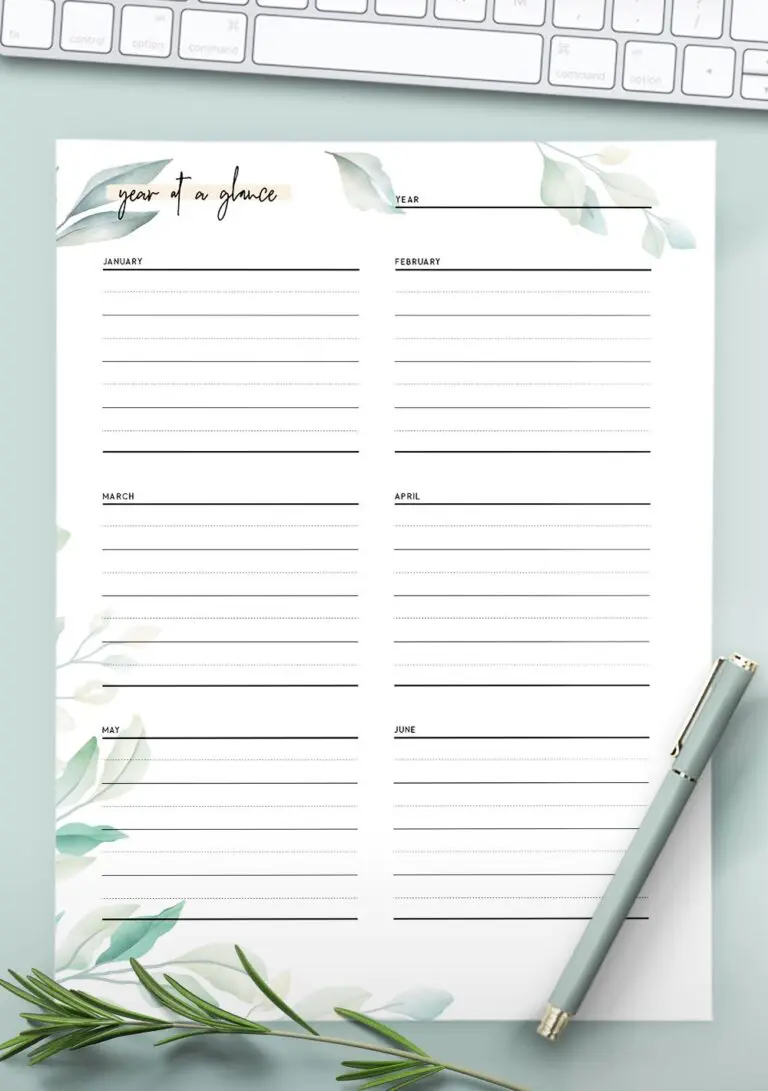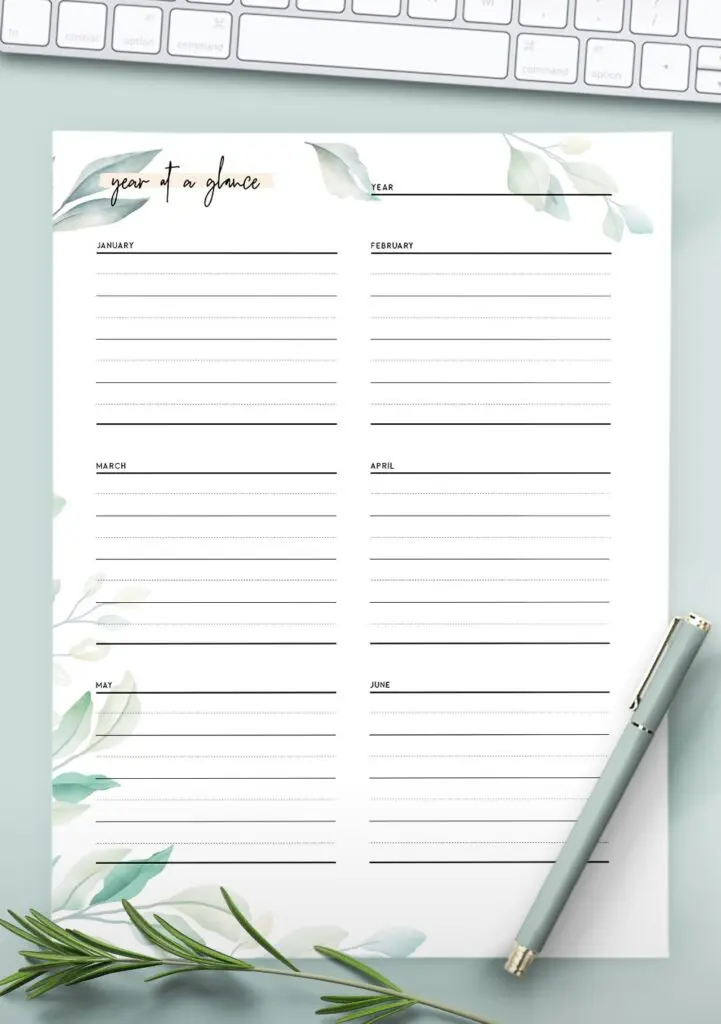 This stunning year at a glance printable is such a great way of planning ahead and is a must have for any planner.
Think of this as a way of seeing what is coming up throughout the year and use it to help you note the important tasks or events that will occur in the months ahead.
You can even use it to write down the things that you've done each month, so that you can look back on the year and see the things you've accomplished.
The great thing about this printable is that you can use it for whatever you need. You can use it for personal use, for your business or even use it as a goal setter. We've provided the design, you decide what to use it for!
It's a great planner insert that wouldn't go amiss in any planner or journal.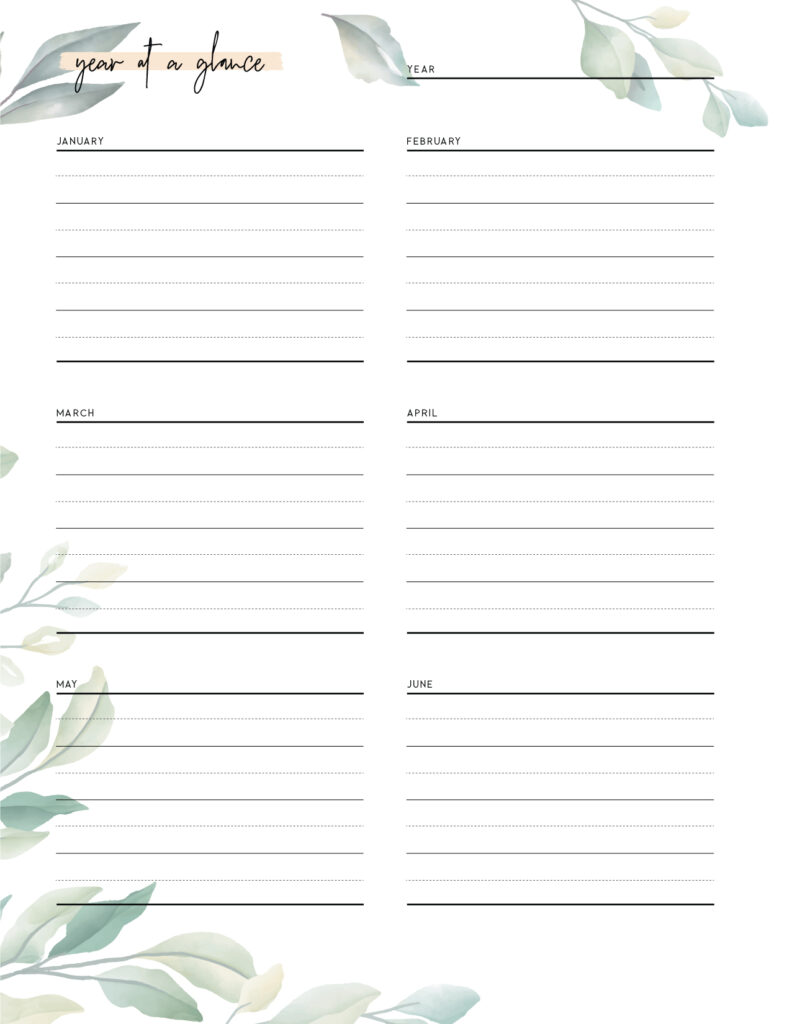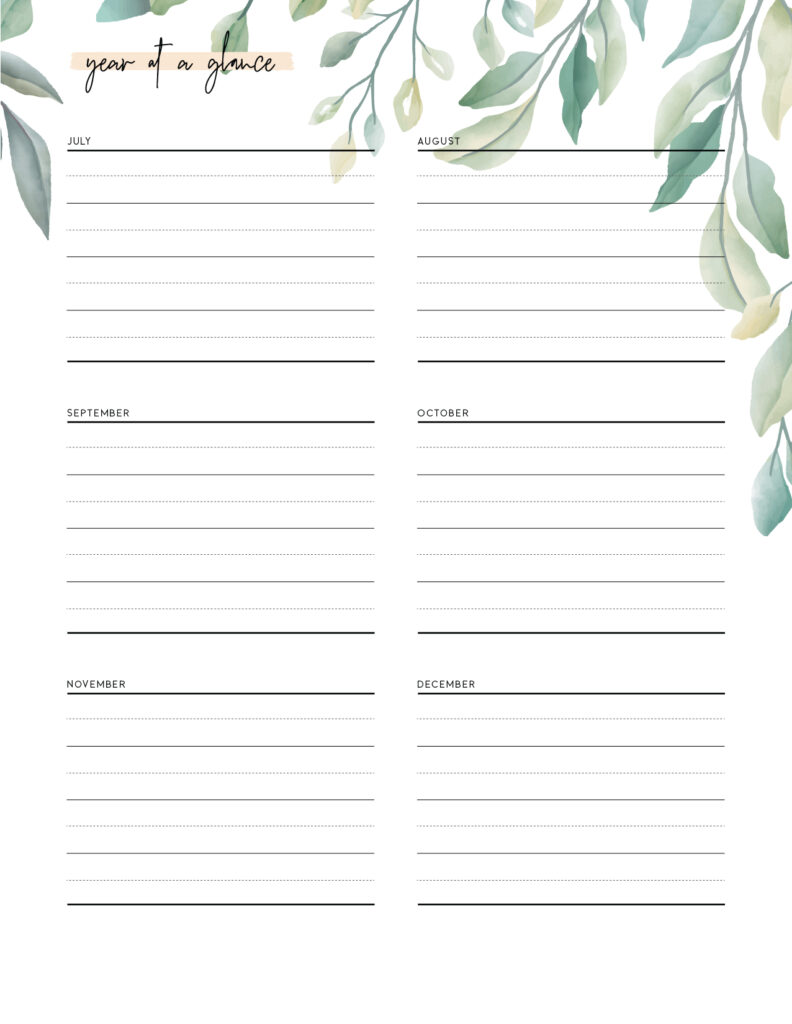 You will also find the year at a glance included in the Personal Planner! It's an amazing planner for helping you plan all the important aspects of your personal life.
Download the free printable year at a glance planner
To get the year at a glance printable for free, click the images above and save to your computer.
If you are looking for more, then check out our huge range of awesome printable templates and find the ones you need.
Alternatively, for the highest quality version which comes in four different themes, click the button below to visit our product page. Use the coupon code displayed to get it for free.
Remember to look through the rest of our printable templates, we've got everything you need for every aspect of your life!