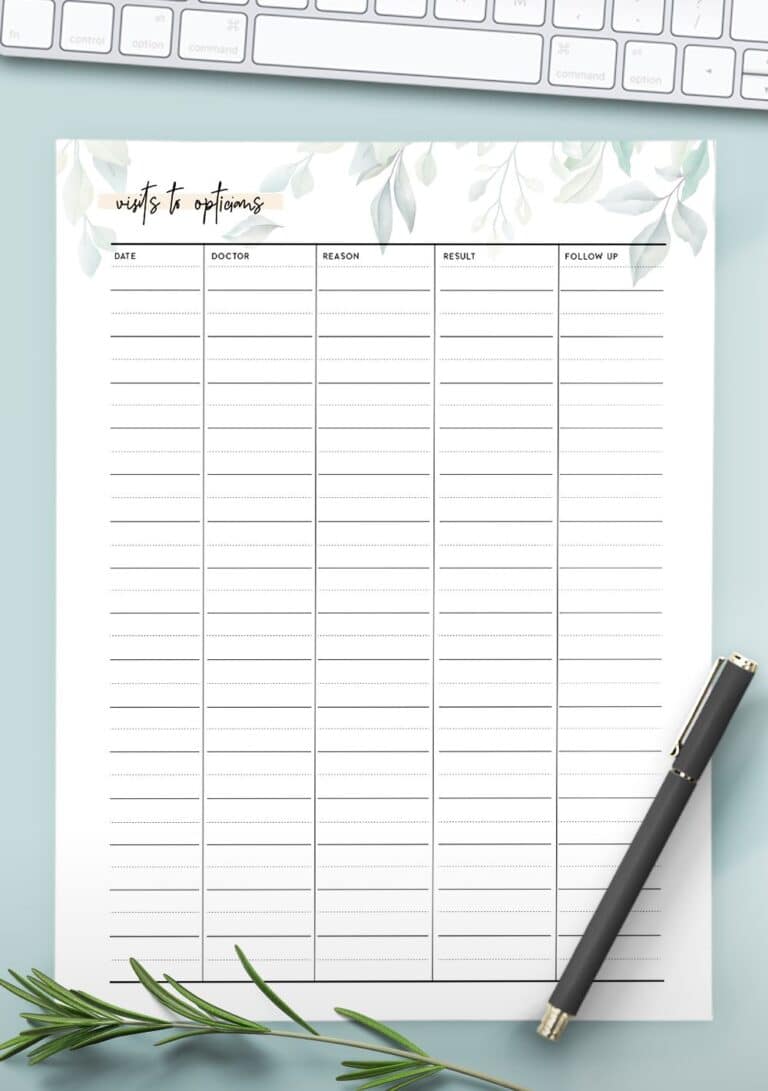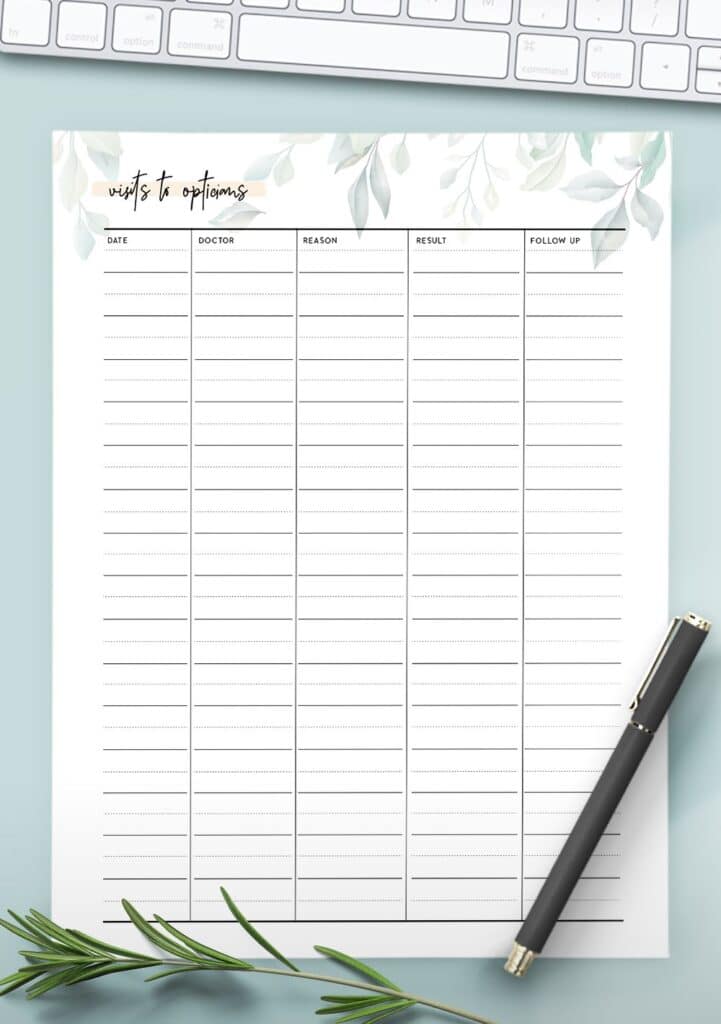 Use this free printable visits to opticians tracker template to log your visits to opticians or optometrists so that you can track your checkups.
When was the last time you visited the opticians? Do you know? I don't know when I last visited the opticians but I know it was a lot longer than four years ago.
That's not good, but I guess with everything that's been happening it's not been easy.
I've never been one to keep up with optician visits which is quite silly really considering how important our eyes are to us. We take them for granted and one day we might regret not taking care of them better.
How to use the visits to opticians tracker
I've created the visits to opticians tracker to help break that bad habit I (or you) have of shrugging off optician visits.
This super helpful log allows you to track your optician appointments, details of the doctor, the reason you went, the result, and your next appointment or follow-up. You really can't go wrong with this printable.
This opticians tracker template has the following sections:
Date
Doctor
Reason for visit
Results
Follow Up
To get this template, open the image below to get the full-size high-quality version of the visits to opticians tracker.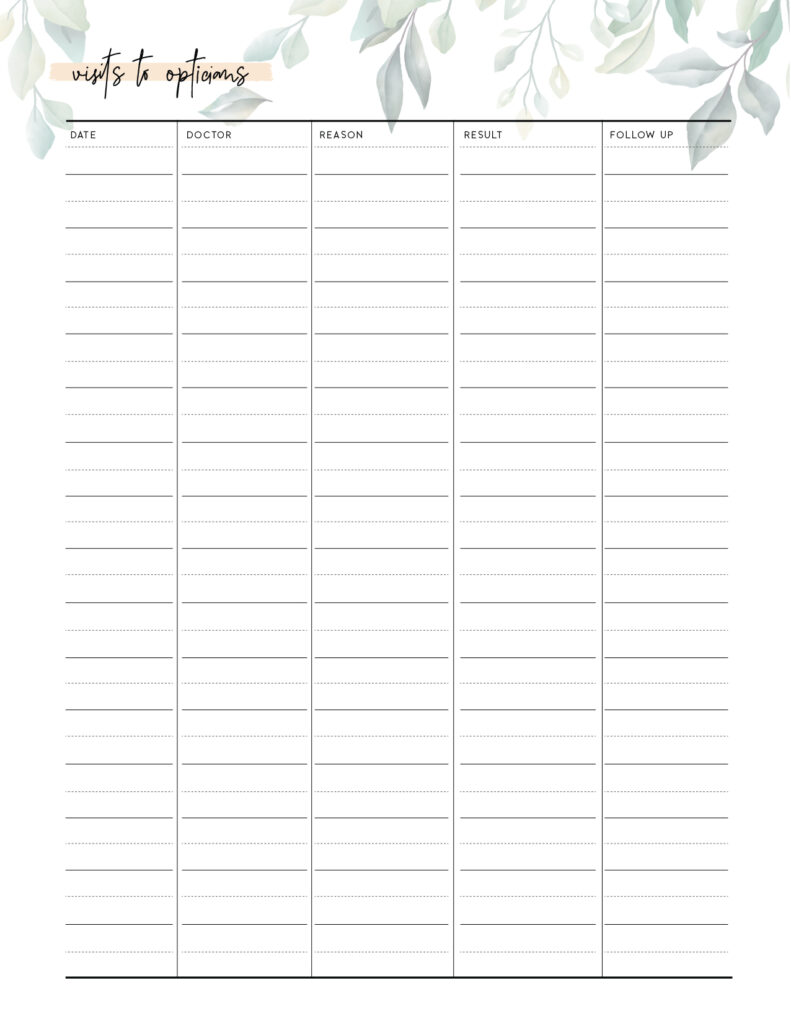 Printable visits to opticians tracker template
You can also find this included in the Household Planner Bundle which includes a ton of health and medical templates and planner inserts that will keep you organized with your life.
Get the free visits to opticians tracker
To get the visits to opticians tracker template for free, open the image above and save it to your computer.
Alternatively, for the highest-quality version which comes in four different themes, use the button below to visit our product page. Use the coupon code displayed to get it for free.
Print it! – Our templates look so good when printed on this bright paper. If you like keeping a planner, especially one you print at home, then make your pages look amazing by using the best paper for planner pages.
Remember to look through the rest of our printable templates, we've got everything you need for every aspect of your life!
Find 100's more stylish free planner templates that you'll love
Some of our recent planner templates. Find many more free Printable Planner Templates that will help you get on top of your life with ease. You'll love them.
See all of our free planner templates.
We have hundreds of stylish planners that you'll love and they're all free.
---
Follow World of Printables on Pinterest for more