Calling out to all budding gardeners, we have the perfect free garden planner printable for you. Check out this monthly planting page, you're gonna love it!
This printable monthly planting page is perfect for organizing your plants and making sure you plant them at the time that is best for them.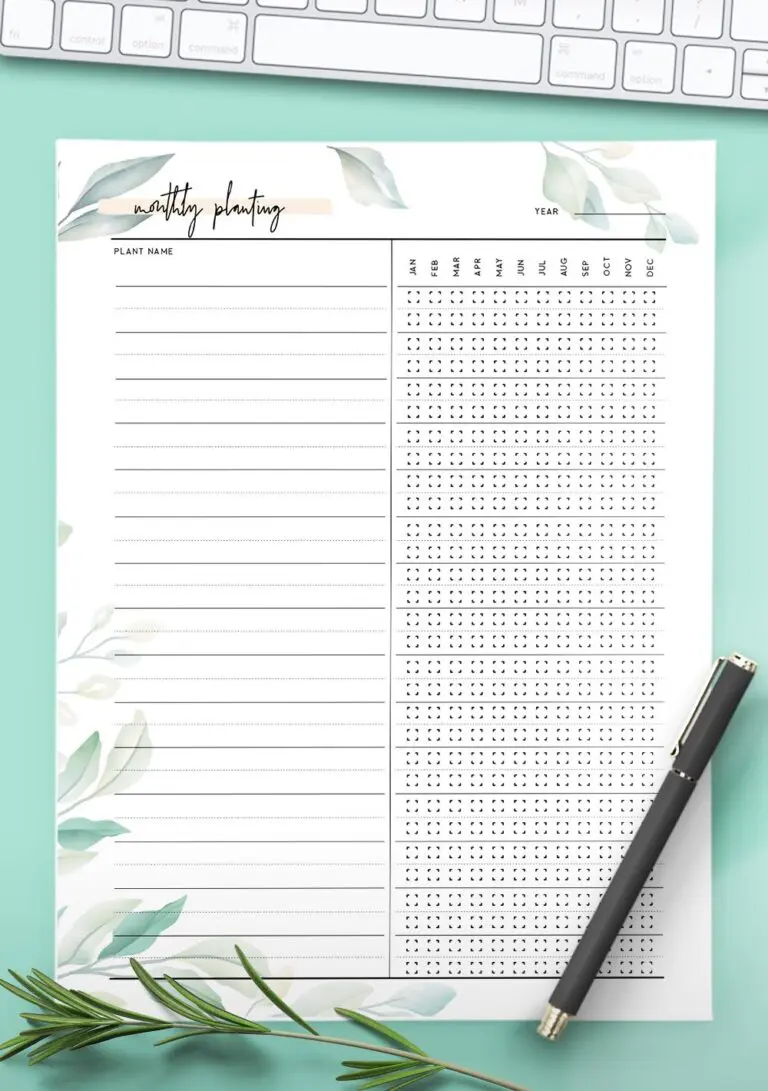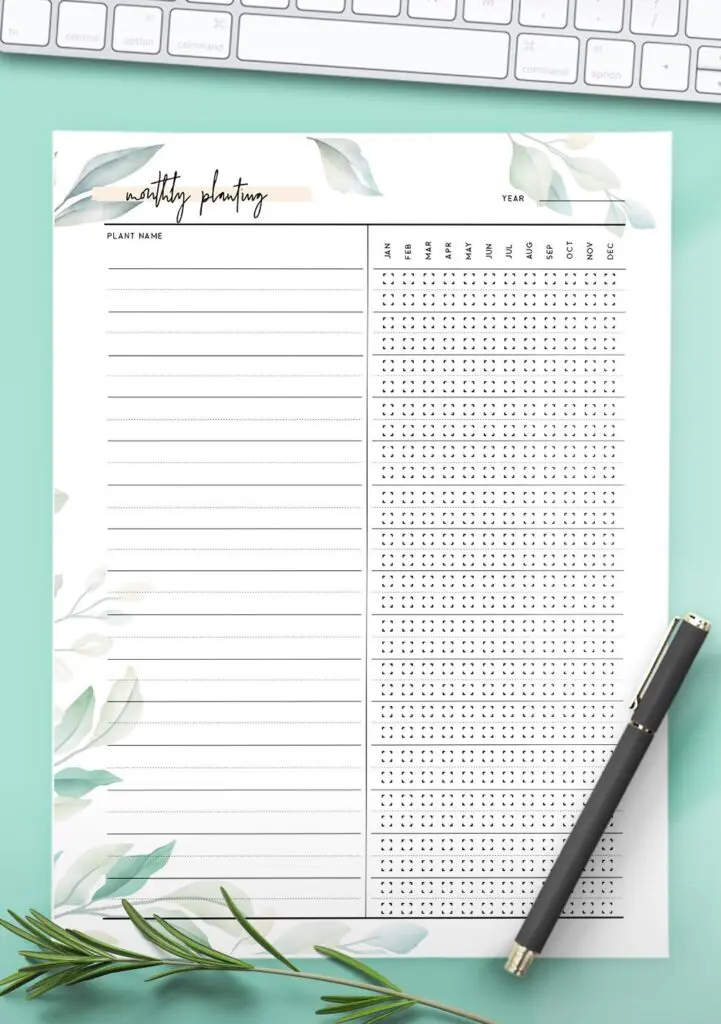 Gardening isn't easy, believe me, I've not been the best gardener over the years, mainly due to my lack of knowledge of how to care for specific plants and being so disorganized when it comes to garden care.
However, many people do love spending time in their gardens. It's such a relaxing thing, especially during the warmer seasons. I'm guessing that since your reading this, you either love to take care of your garden, or you're someone who wants to start.
A garden printable you're gonna love
Having a garden planner, or any templates to help you plan, organize and get the most out of your garden is something that many people use.
But if you're not one of those people then why not?! There's nothing stopping you from being more organized. By planning your garden, you can help make it look amazing, even in just a matter of weeks.
Also, if you want to grow certain plants, or perhaps fruit and vegetables, then you're going to need this printable.
By using this monthly planting template, you'll be able to stay on track of what and when you plant in your garden and when you need to harvest it.
It's also great for seeing when to plant seasonal vegetables, fruits or plants so they can benefit the most from nature.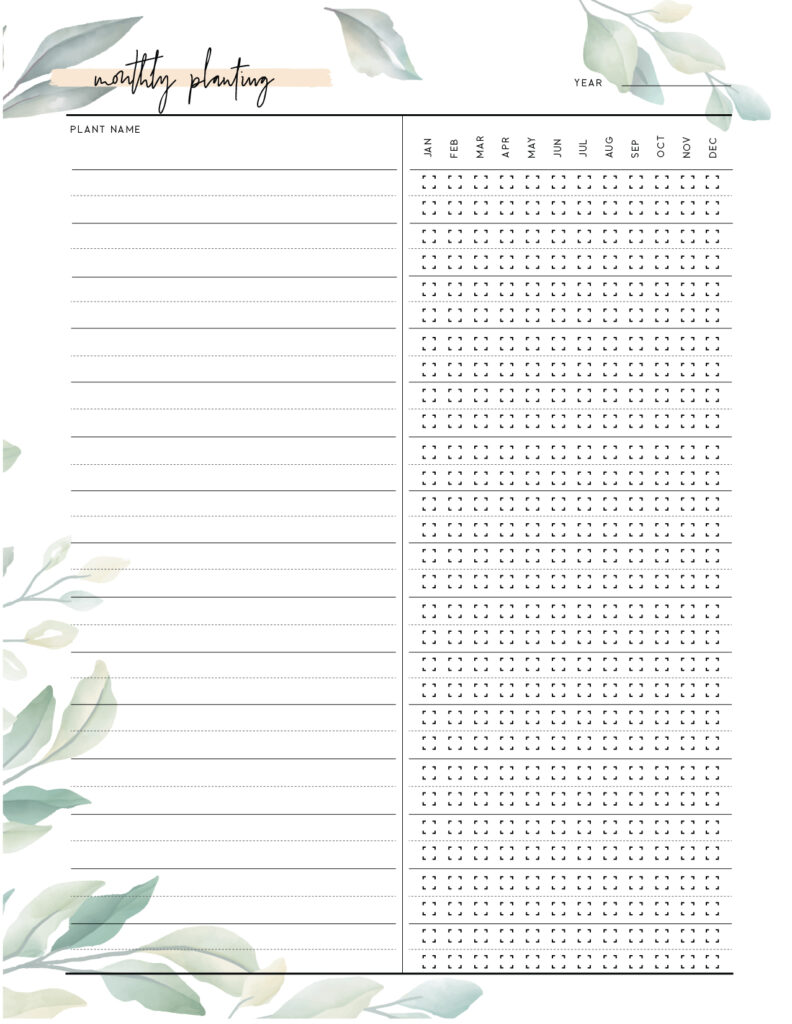 This free garden planner template comes in four different styles – Botanical, Soft, Classic and Cursive and you will receive them all when you download. I love the botanical theme, it looks amazin in my garden planner.
You can also find the month planting printable included in the Household Planner Printable along with other amazing gardening planners and templates.
We've got loads more gardening templates for free. We've even got garden design templates too. Check out our printable planner pages for the collection.
Download the Free Garden Planner Printable
To get the Free Garden Planner Printable template for free, click the image above and save to your computer.
If you are looking for more, then check out our huge range of awesome printable templates and find the ones you need.
Alternatively, for the highest quality version which comes in four different themes, click the button below to visit our product page. Use the coupon code displayed to get it for free.
Print it! – Our templates look so amazing when printed on this bright paper. If you like keeping a planner, especially one you print at home, then make your pages look amazing by using the best paper for planner pages.
Remember to look through the rest of our printable templates, we've got everything you need for your garden, home and every aspect of your life!