Use these free garden planner templates to plan and organize your garden. Over 20 styles of garden planners to choose from, and each features a layout grid to help you plan the layout that you intend for your garden.
You can also use the checklist for planning what you need to do or buy to help you get the garden you desire.
Sections available in these garden planner templates:
Year
Month
Garden Layout Grid
List / Checklist
Notes
Garden Planner Templates
Our garden planner templates are an easy way to help you plan and organize the layout of your garden. You can use is these templates to draft the perfect garden space for the size of your garden.
Use the squares to note where you want the different aspects of your garden such as a garden nursery, vegetable garden, herb garden, or somewhere for your compost bins, fertilizer, and tools.
Whether you are a beginner or a fully-fledged green thumb, you will find these garden planner templates are the easiest way to plan your garden layout.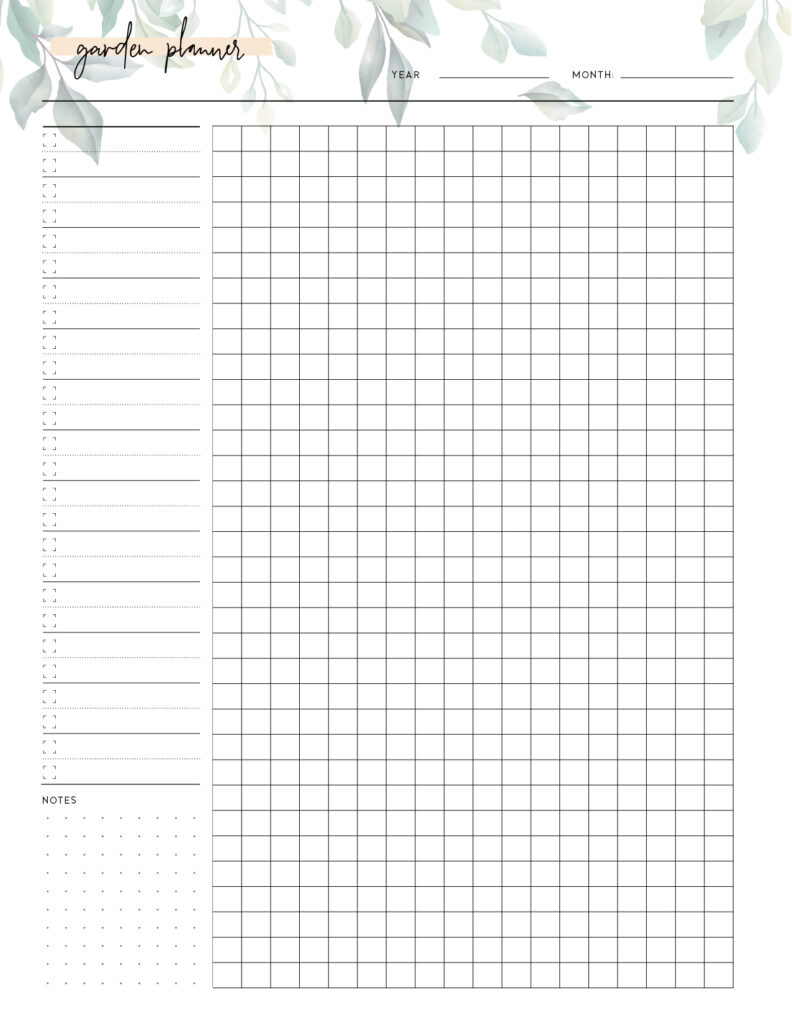 Open the image above to view and print the free garden planner template. We have several garden templates here on our website, or you can grab our Garden Planner bundle to get them all together.
Printable Garden Planner
Our garden planner printables are a great way to plan your garden layout and are a perfect addition to your garden journal, garden binder, or other ring binders.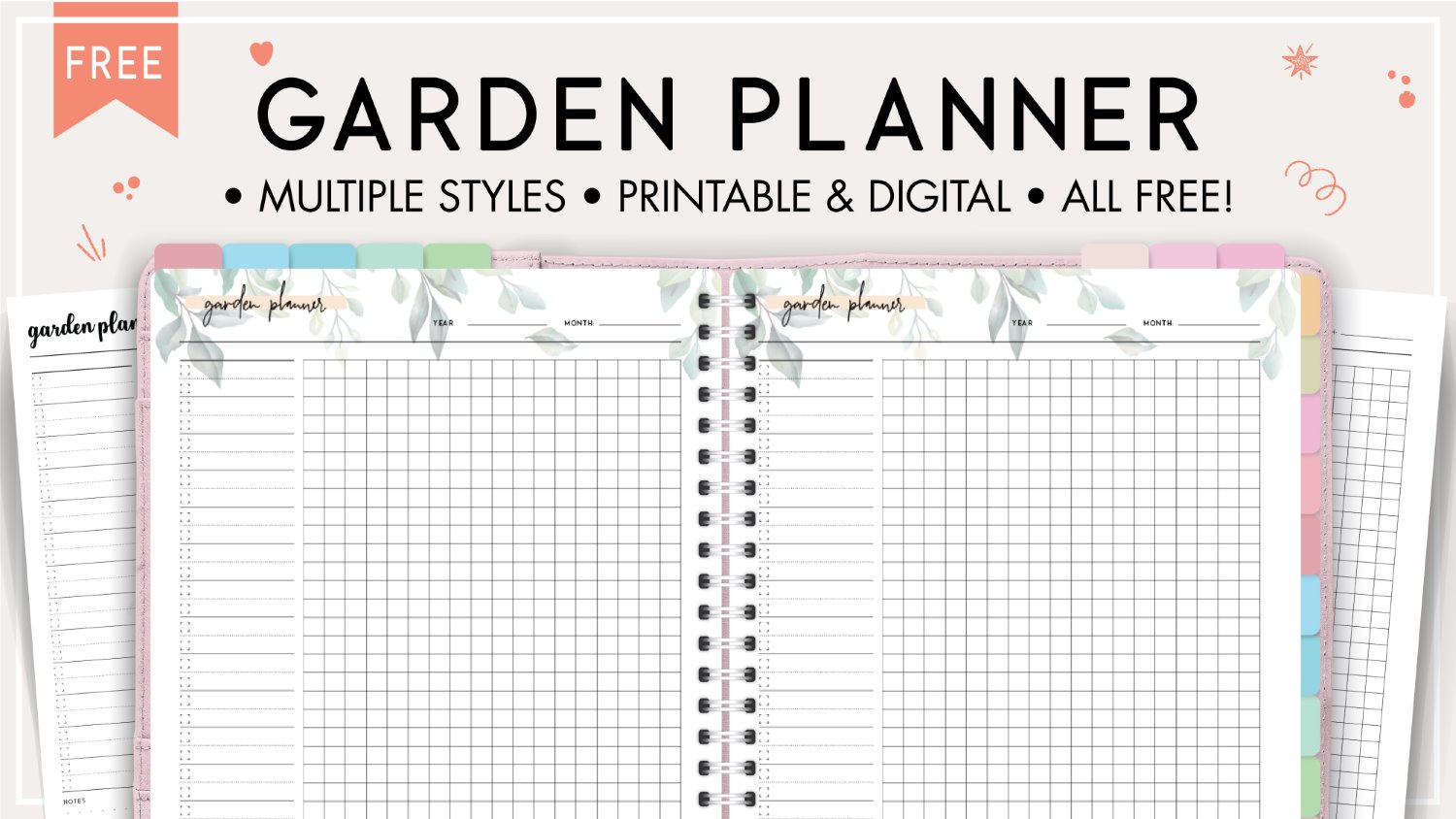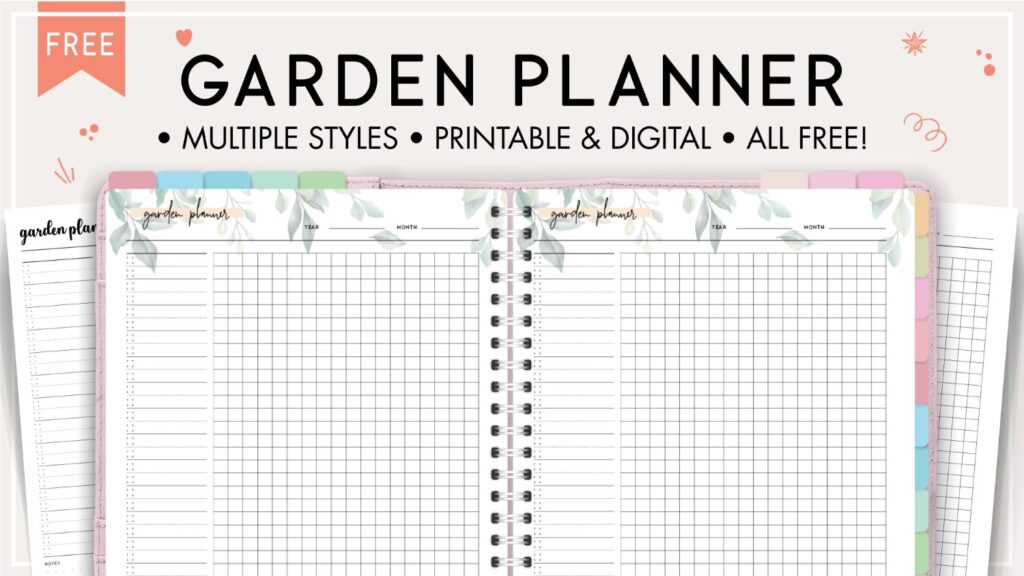 How do I plan my garden layout?
It can be fun and exciting planning a garden, especially when you are getting it ready for spring and summer. When the weather gets warmer we tend to be in our gardens more, making the most of the sun and the smell of flowers.
When it comes to garden planning and making the most of your space and needs, there are a few ideas that can help you:
What is your garden's purpose?: If you know the purpose of your garden then you will be able to utilize the space better. Is your garden for entertainment purposes? For growing vegetables, lettuce, corn, pepper, beans, fruit, or herbs? Do you want the best floral garden on this side of town? Knowing your garden's purpose will give you a better understanding of how to design your garden.

Know your space: Understanding where the sun sits in your garden will benefit you if you plan to grow fruit or vegetables. If you do choose to grow fruit and veg then be sure to plant them where there is sunlight for at least six hours a day. It's also good to know these things for the growing season too. If you lack space in your garden, consider vertical gardening. This is a great way to use up verticle space such as growing on your wall or hanging plants too.

Planting zones: If you are growing many different plants then consider grouping plants together that have the same needs. If you have planting zones in your garden then you will be able to manage your plants better and give them the best care they need. Put plants that love the sun in the sunnier spots and keep shade-loving plants in more shaded spots.

Sketch it: Use the garden planner template to sketch the layout of your garden. You can use multiple garden planner templates to draw up different designs. Incorporate garden beds, seating areas, nurseries, greenhouses, and more.
Browse our huge range of free printable templates for many more like this.
Printable gardening planner pages
We have a lovely collection of garden planner printables to help you make the most out of your gardening space and create a successful garden that you will love and admire for years.
Check out our:
Find 100's more stylish planner templates that you'll love
Some of our recent planner templates. Find many more Printable Planner Templates that will help you get on top of your life with ease. You'll love them.
Follow World of Printables on Pinterest for more