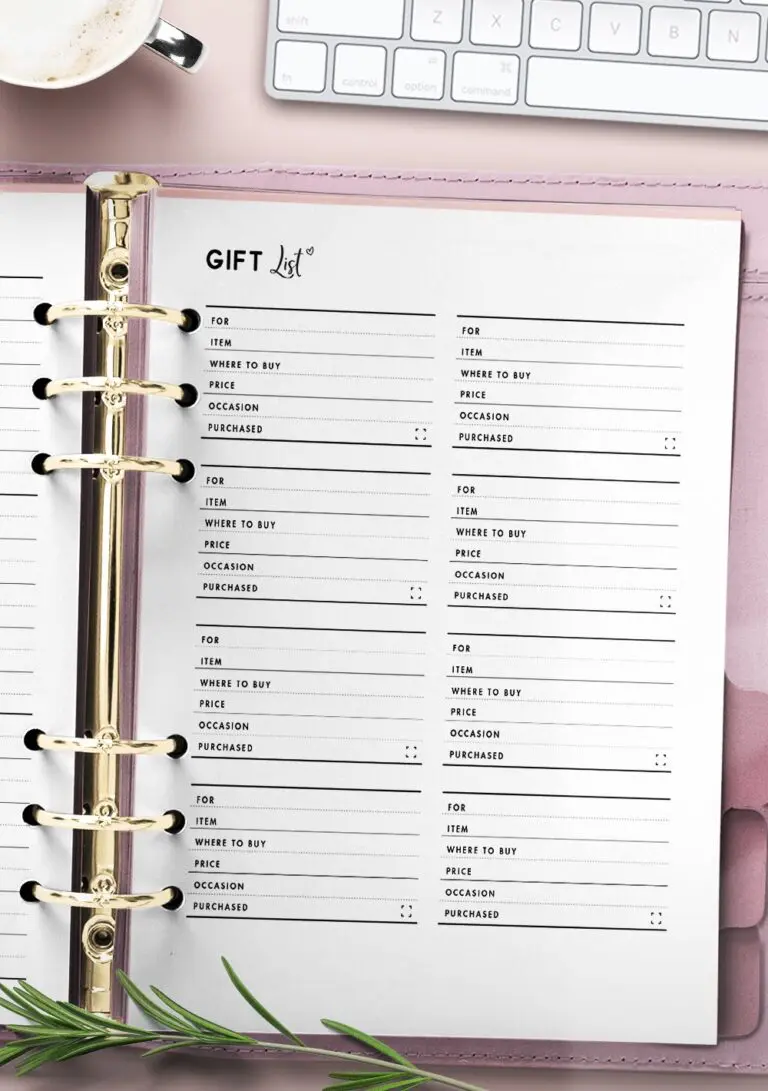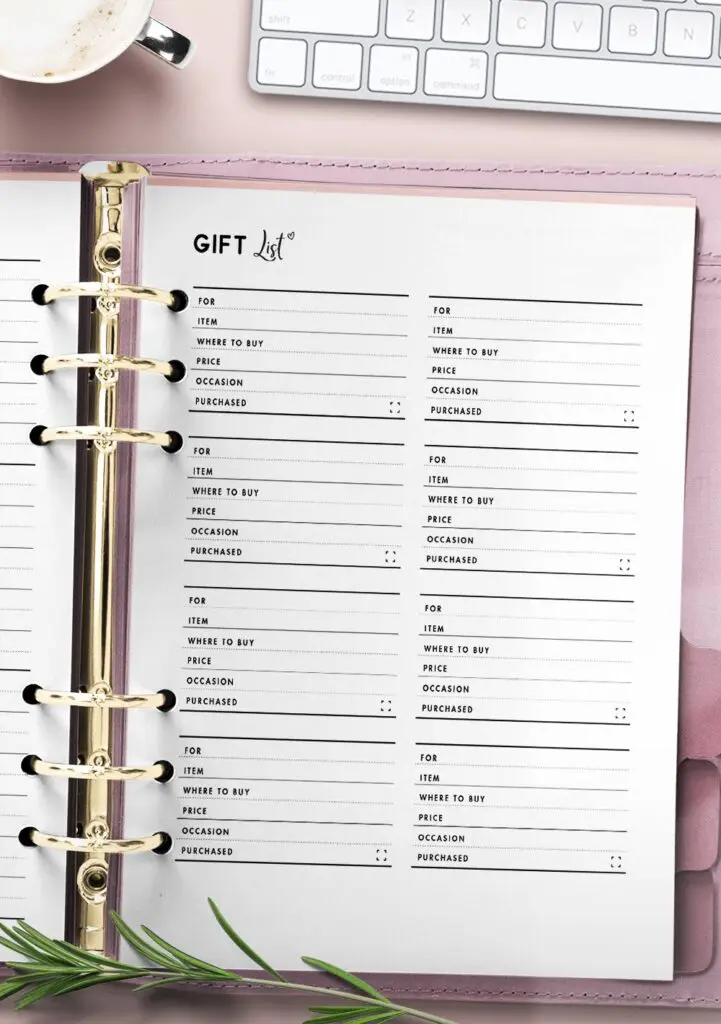 Use these printable gift list templates to make a list of gifts that you plan to give to your loved ones. This will help you be organized when it comes to birthdays, Christmas, weddings, and more.
Sections available in this gift list template:
Name of recipient
Item / Gift
Where to buy
Price
Occasion
Purchased (checkbox)
Gift List Templates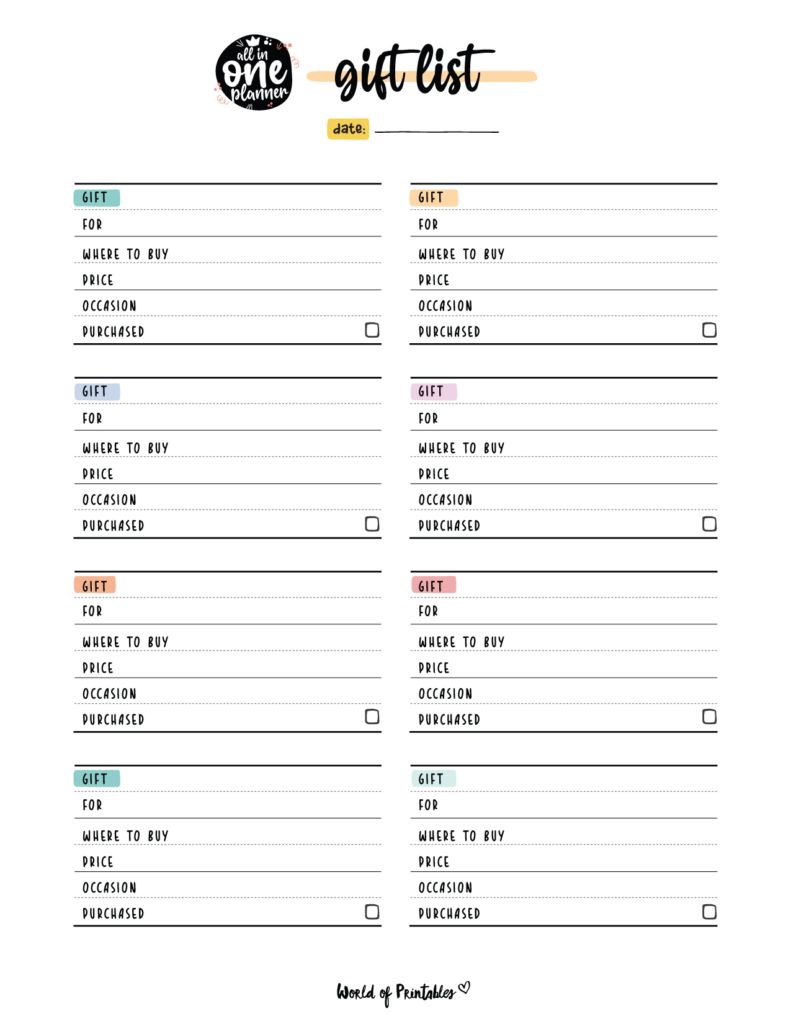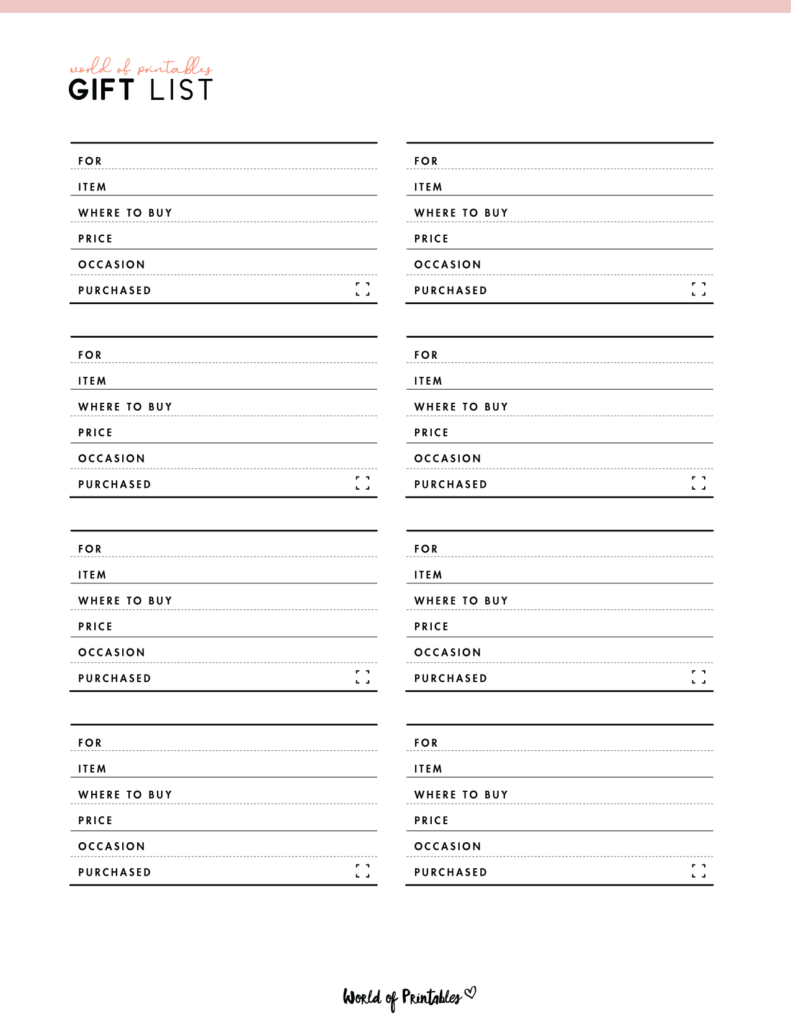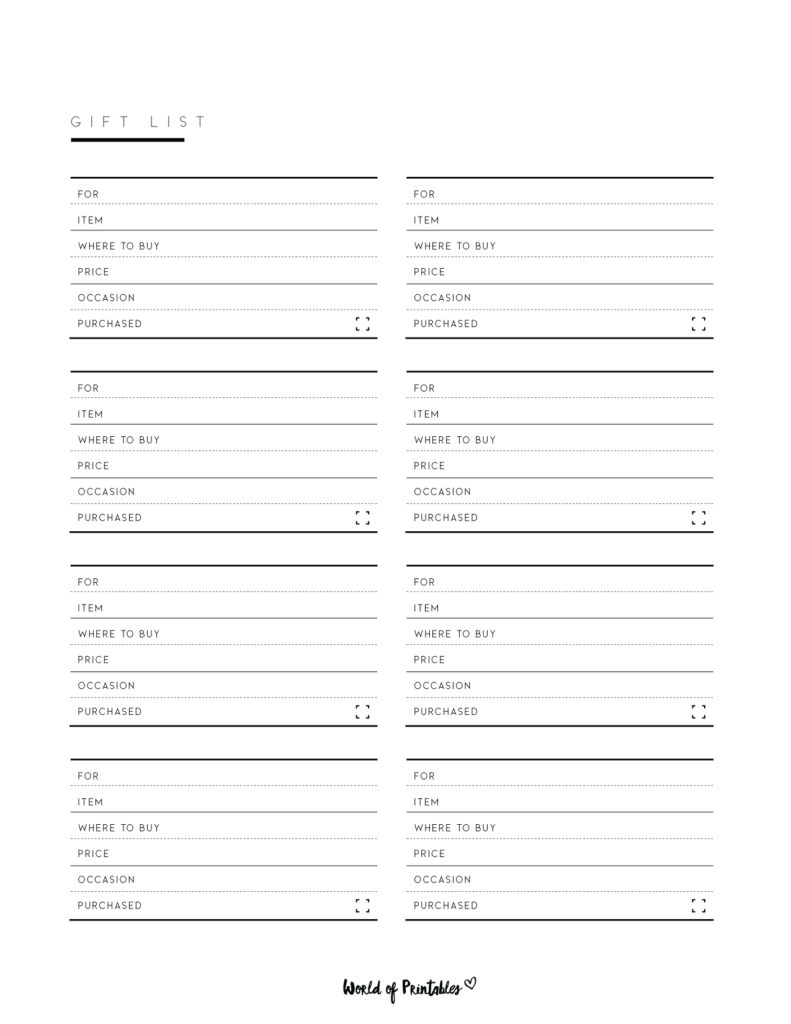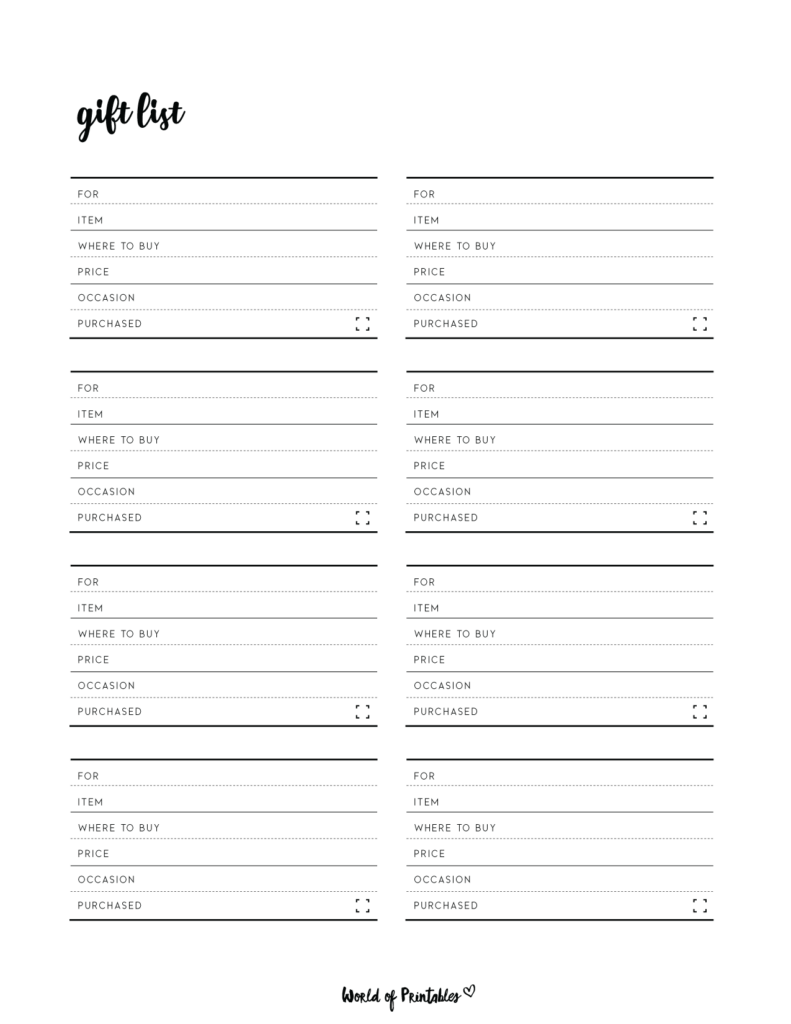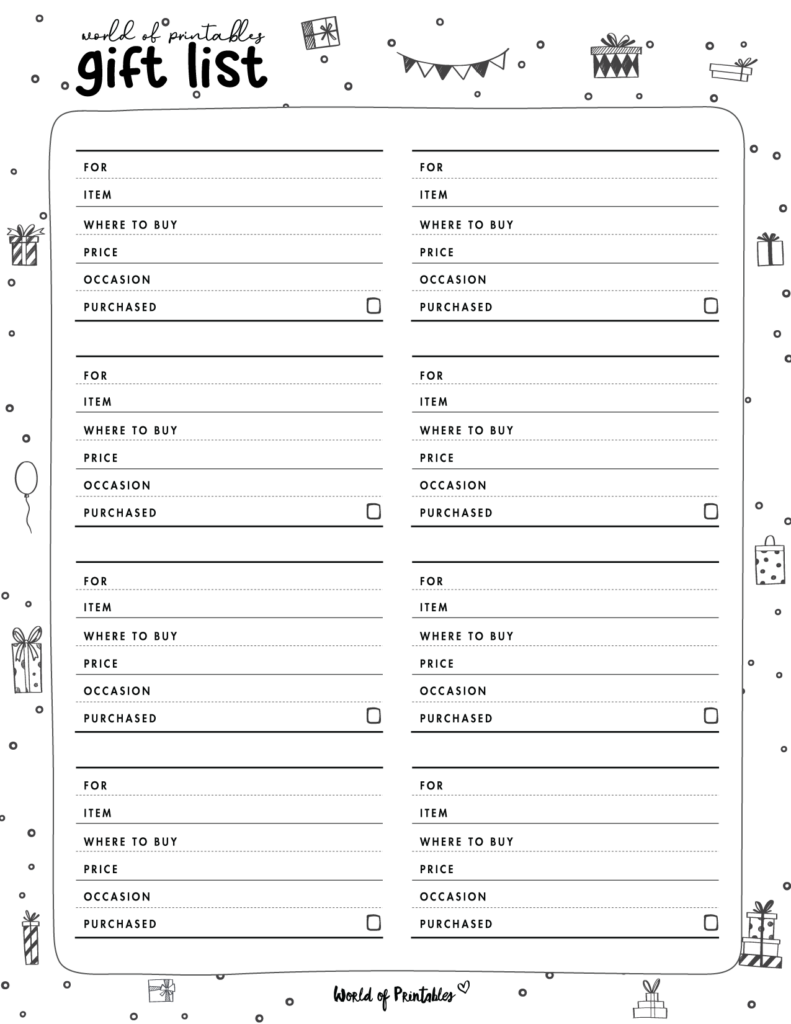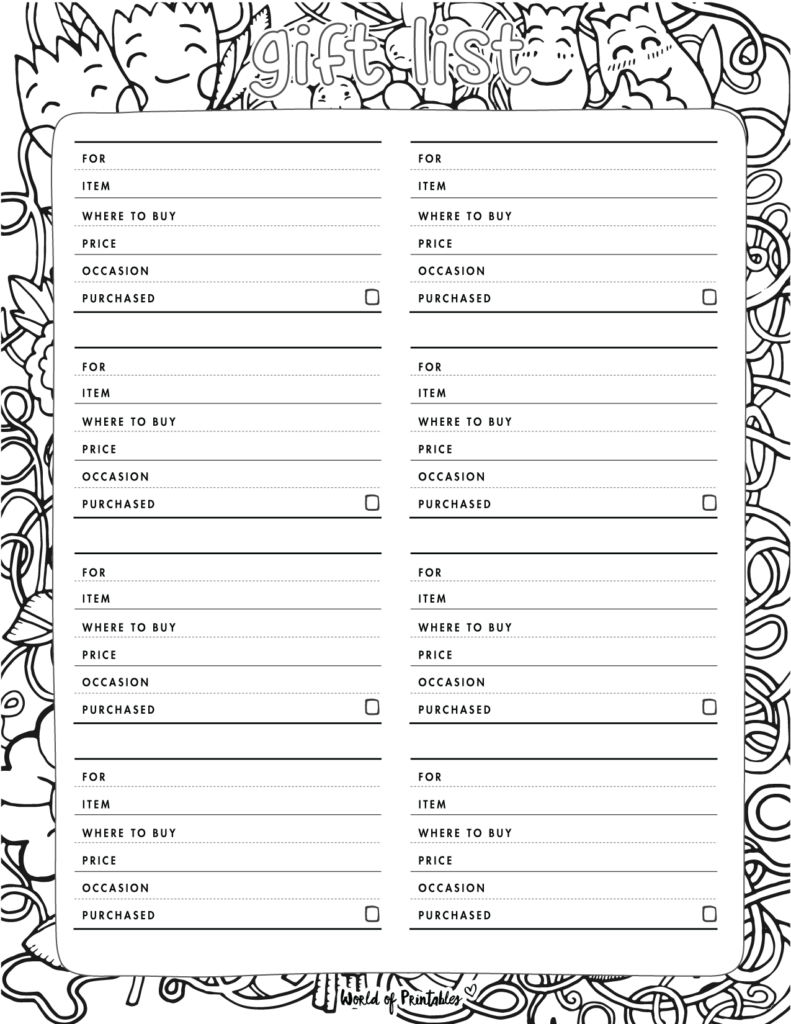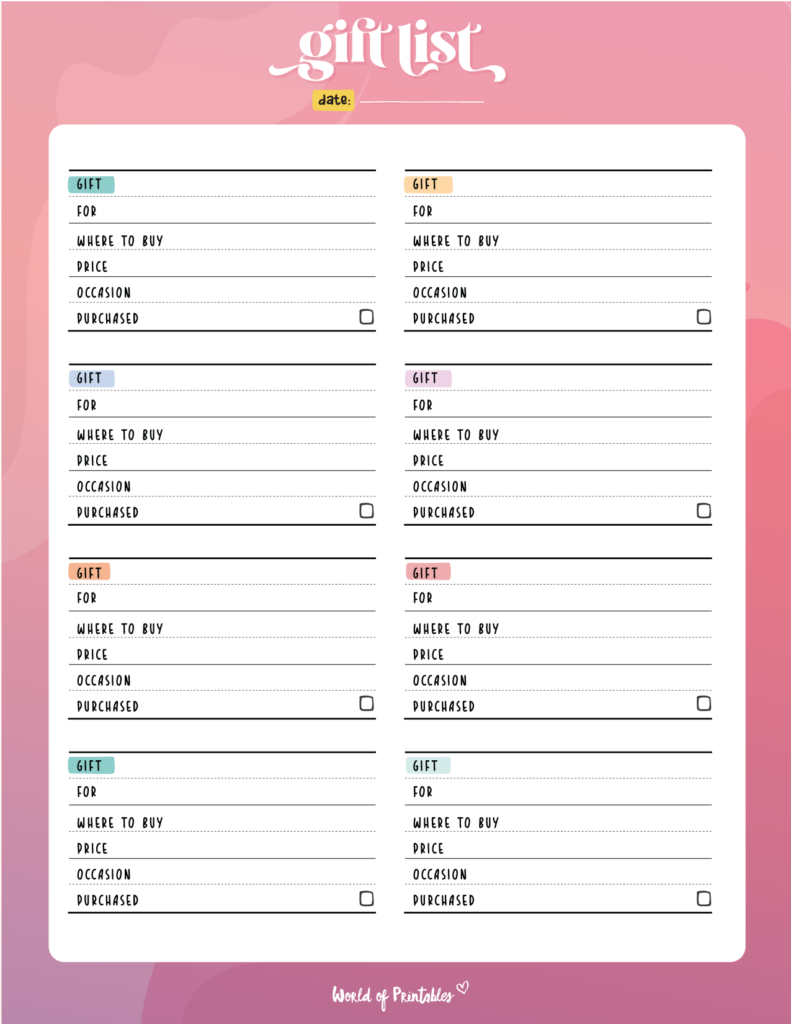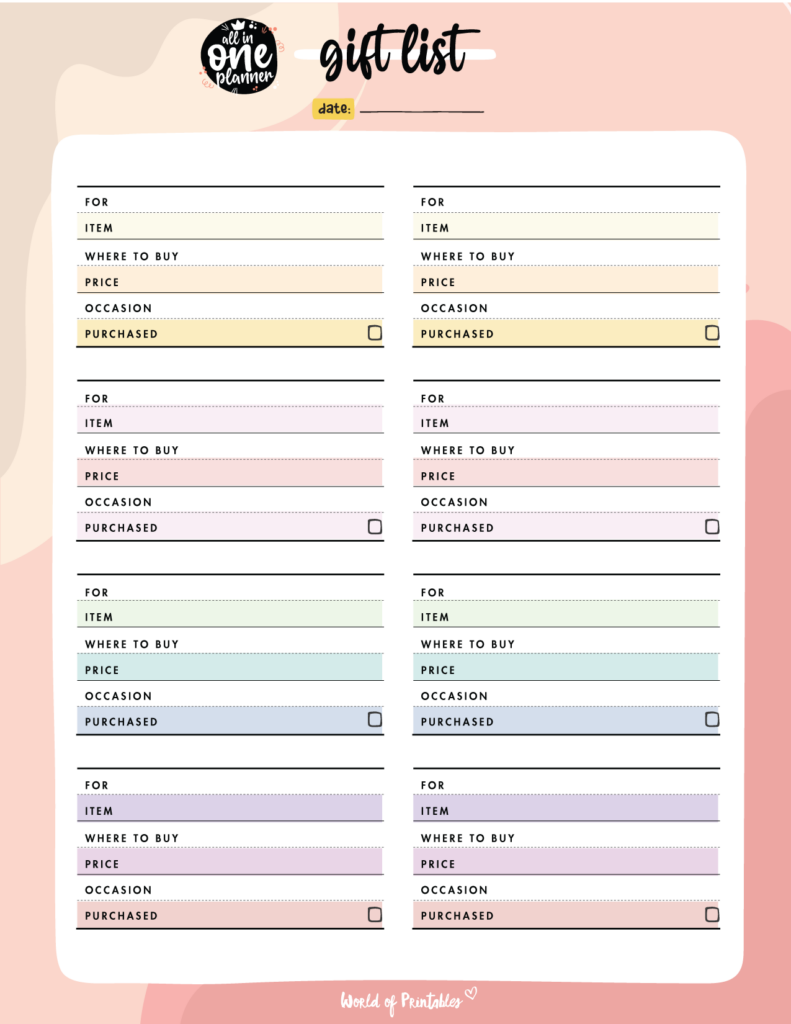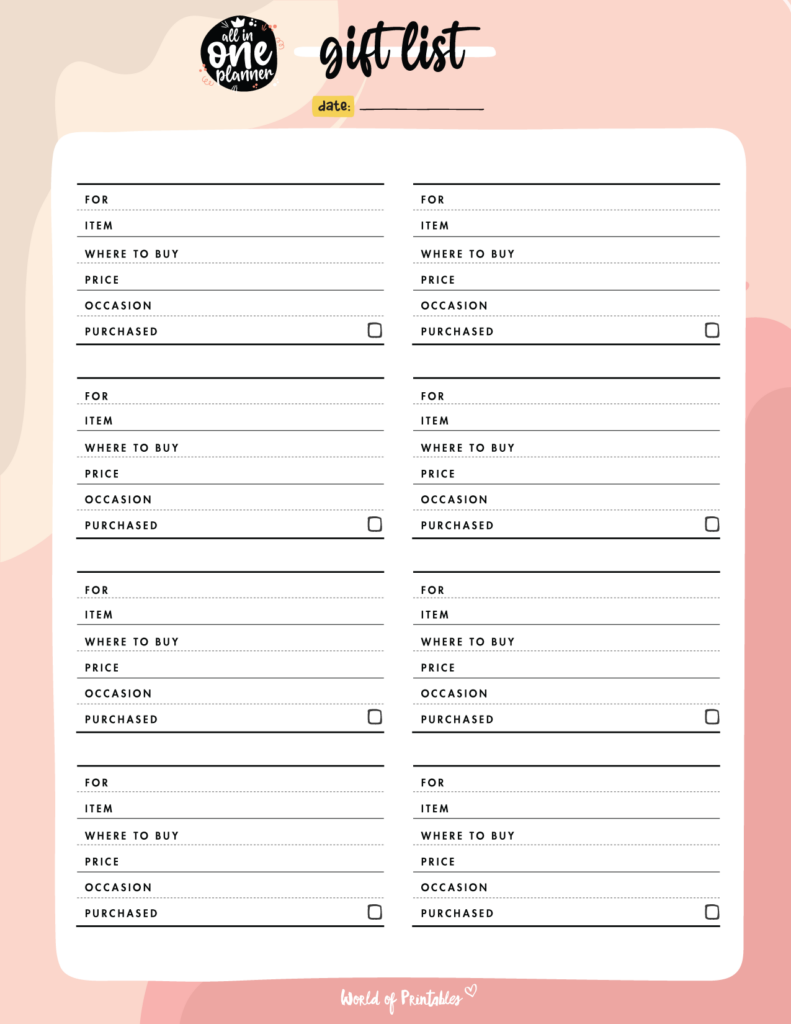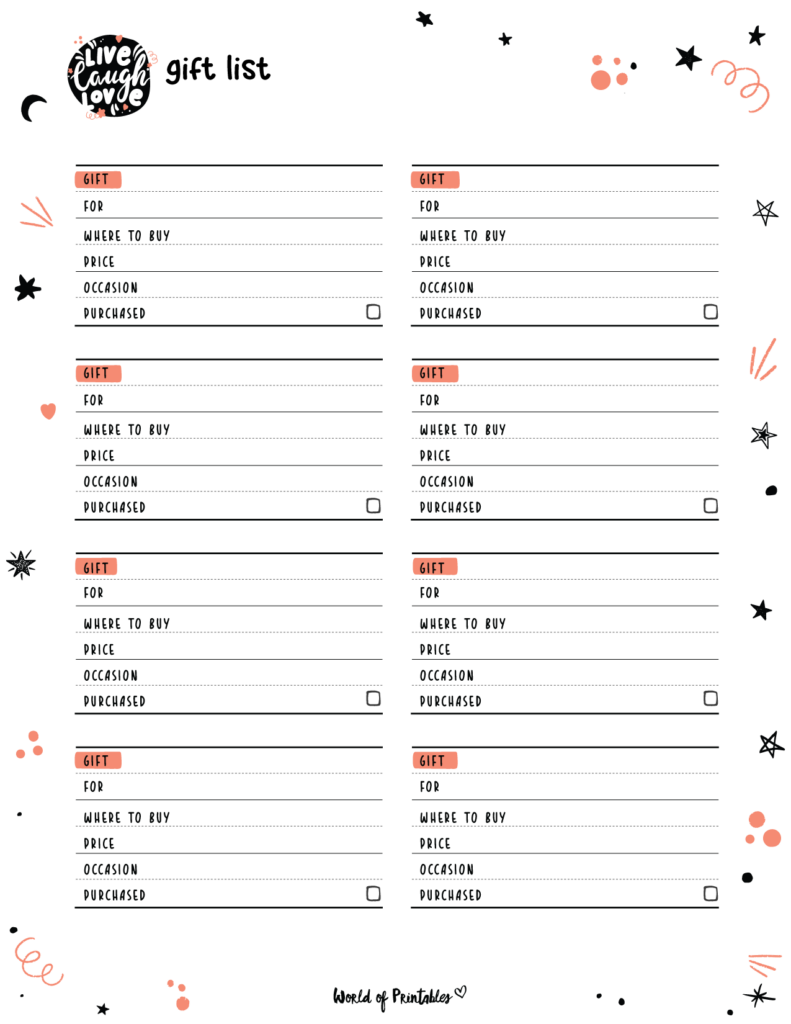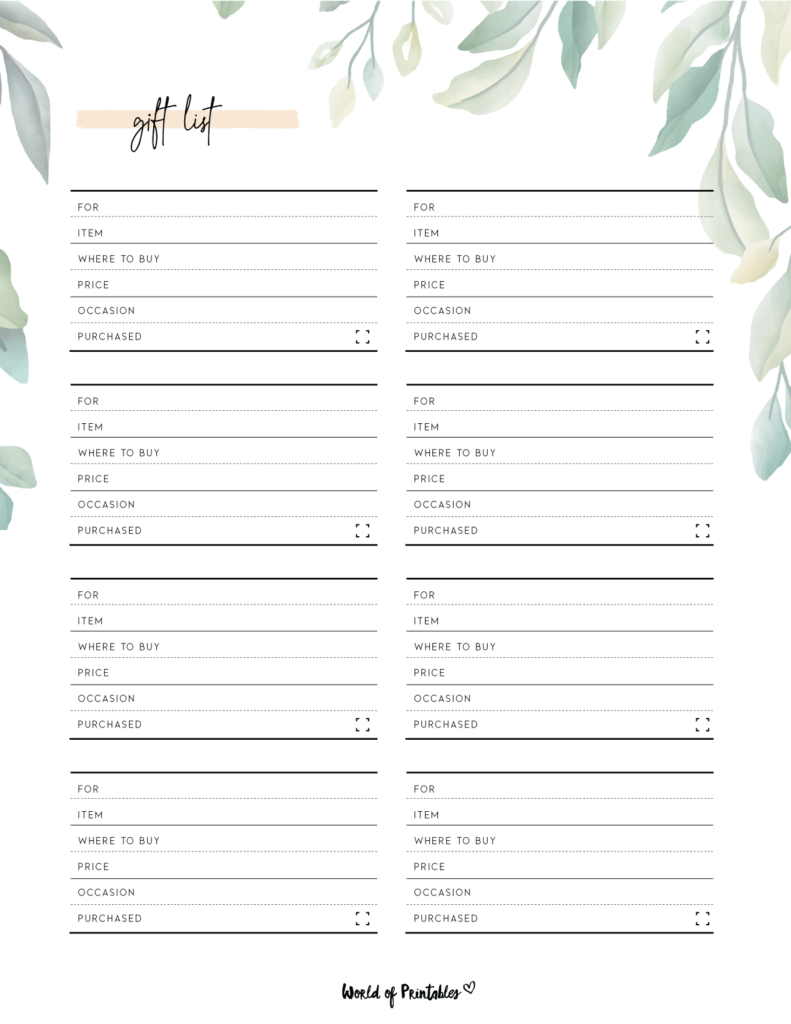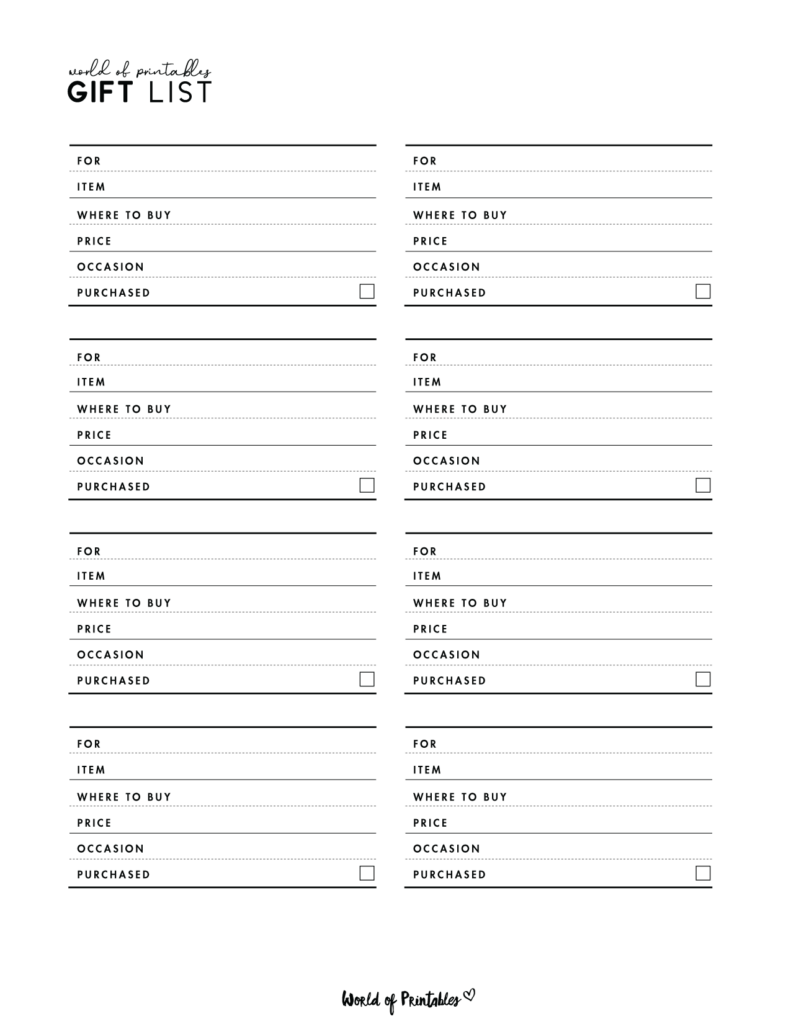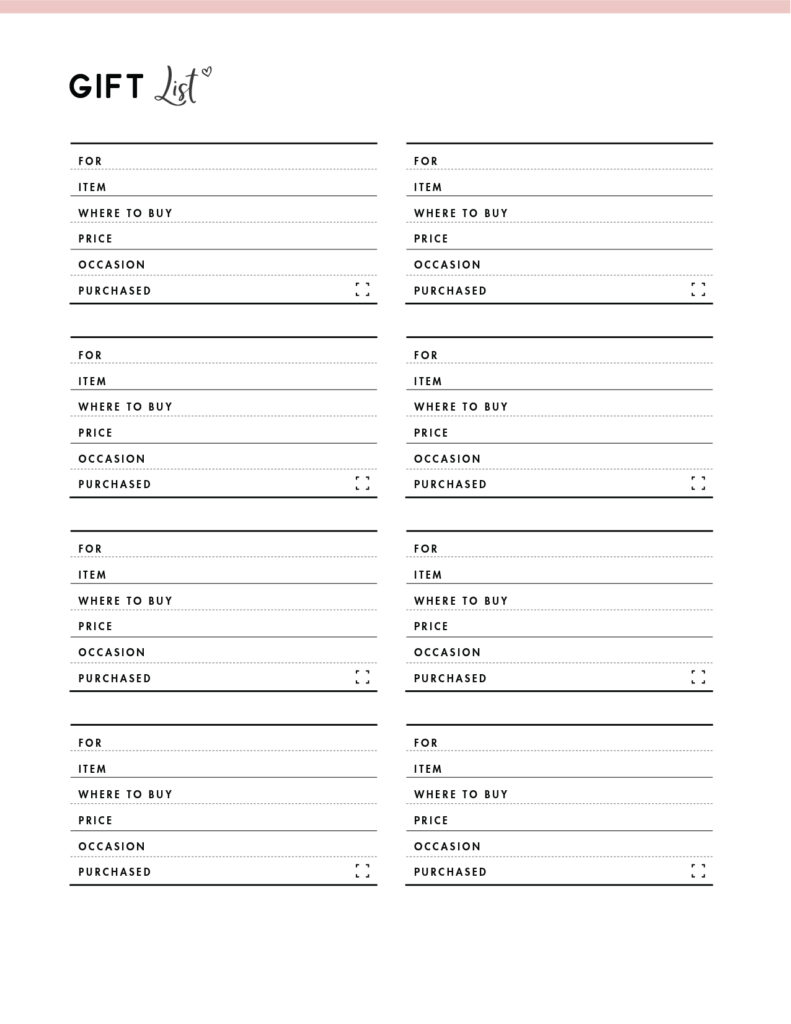 Open the images above to view and print your preferred gift list template.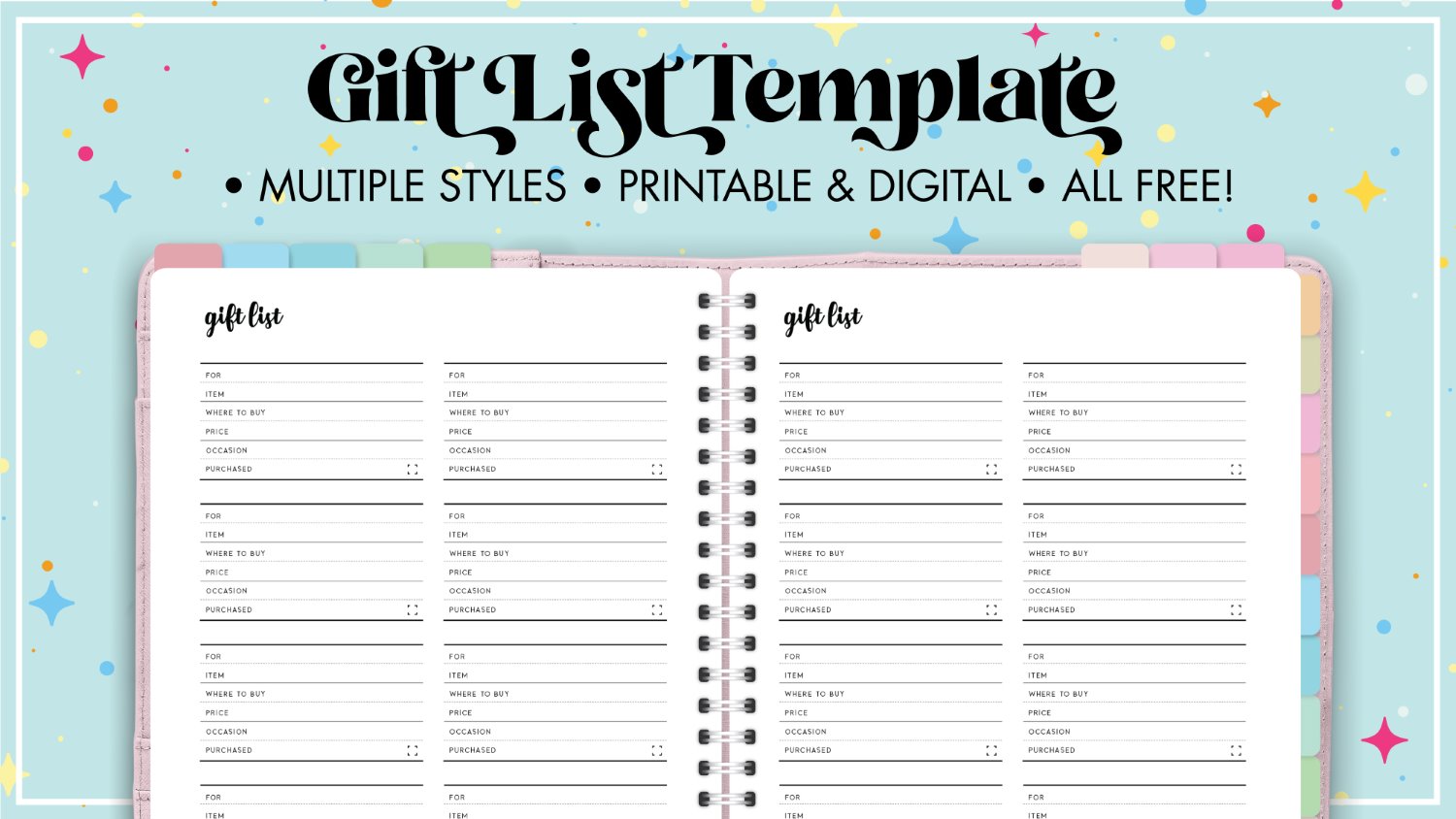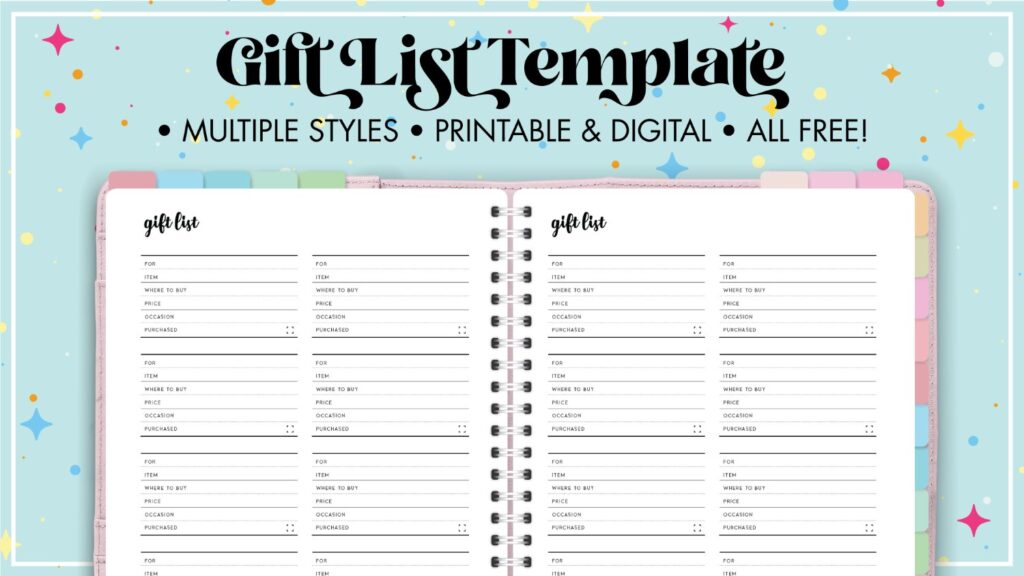 Christmas List Templates
We've also designed a variety of Christmas list templates that are great for planning the gifts you'll give to loved ones this holiday season.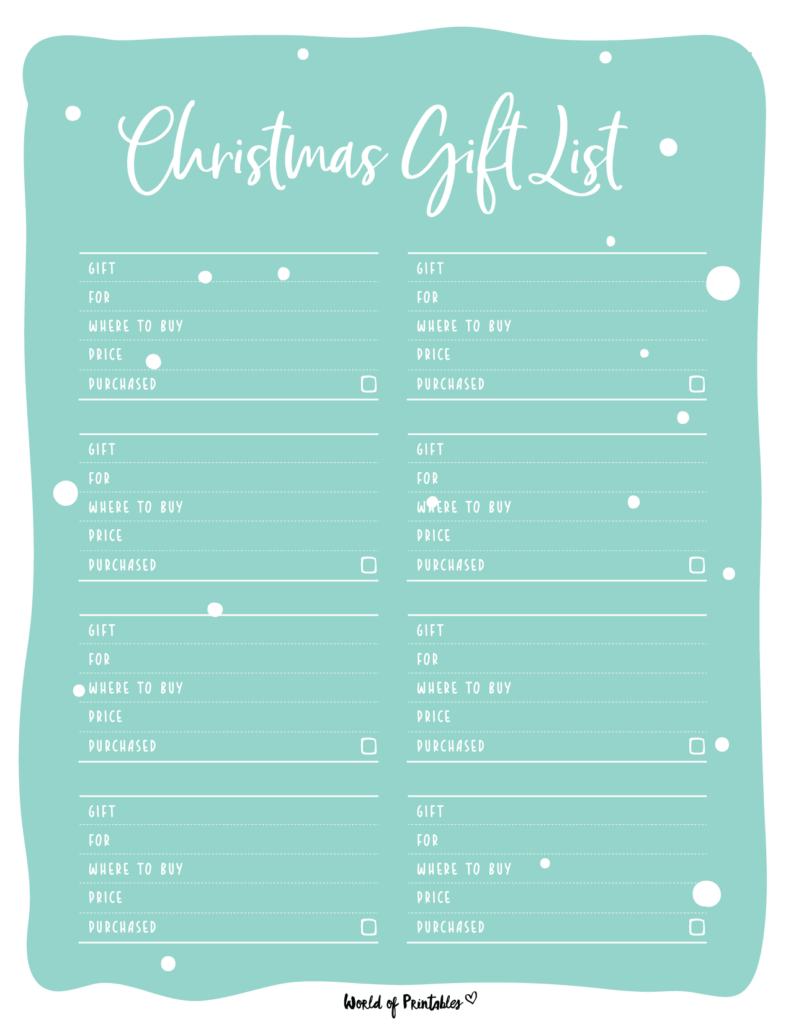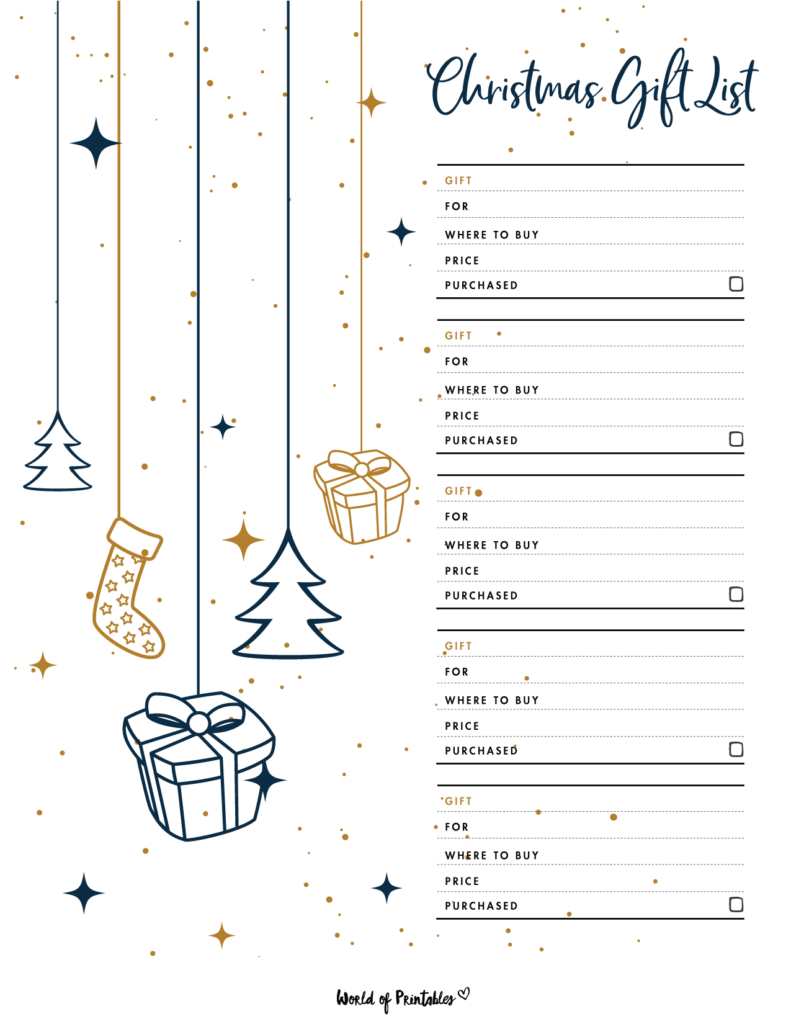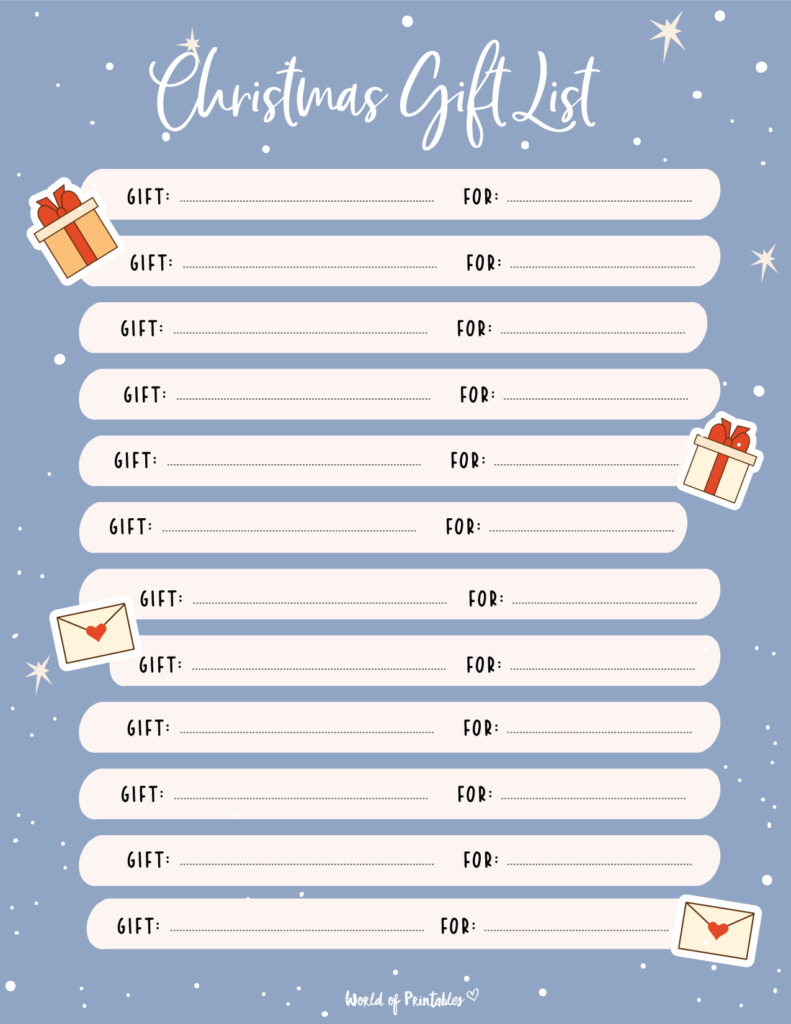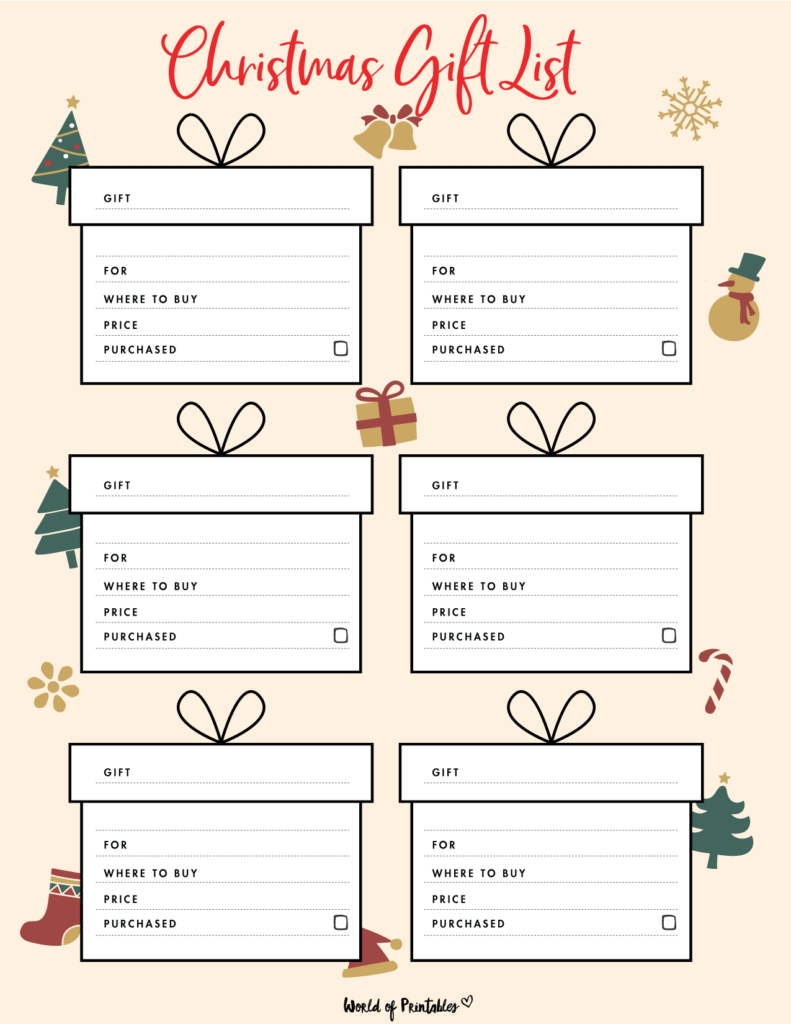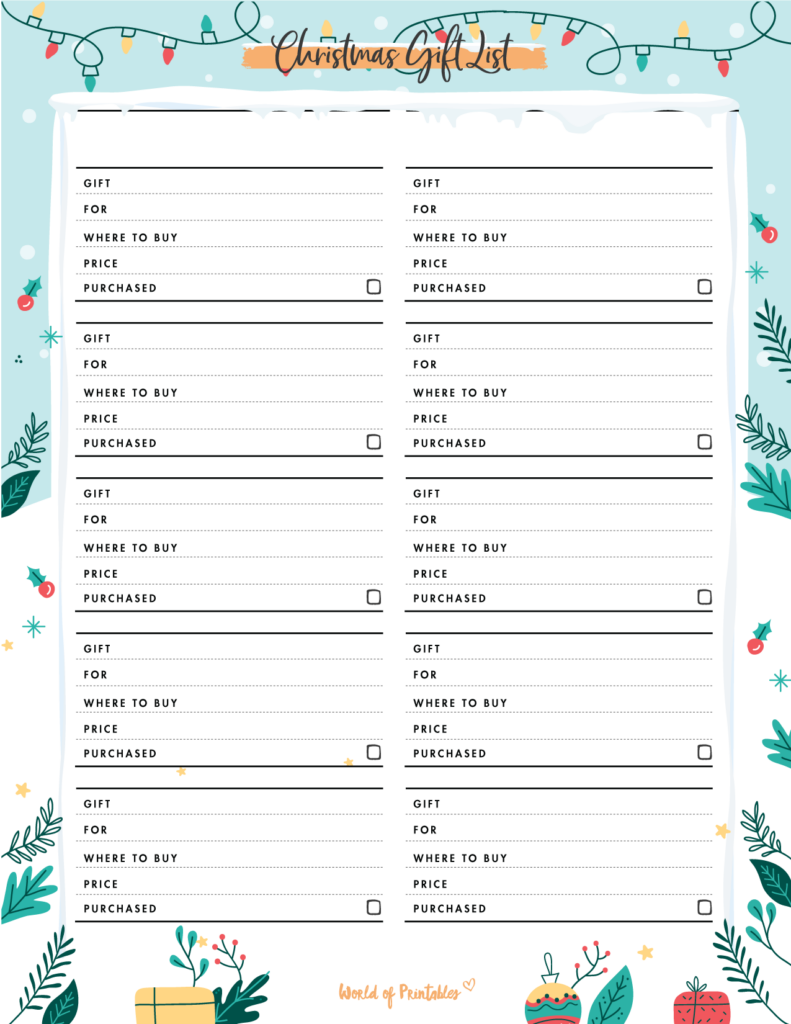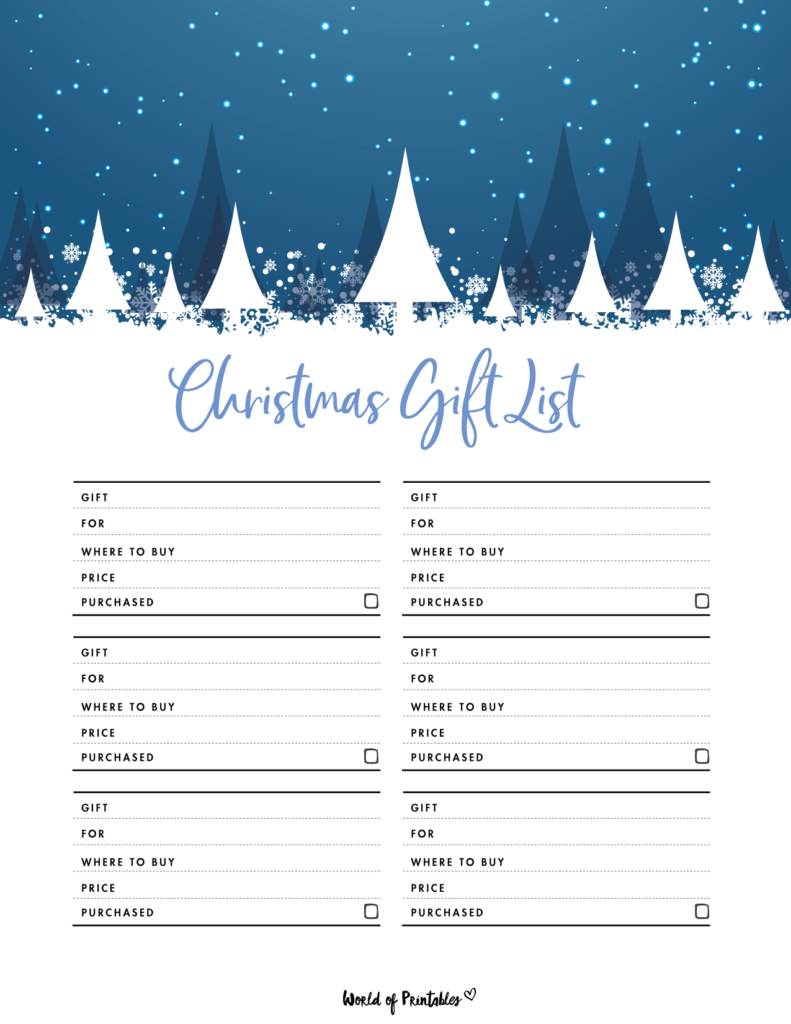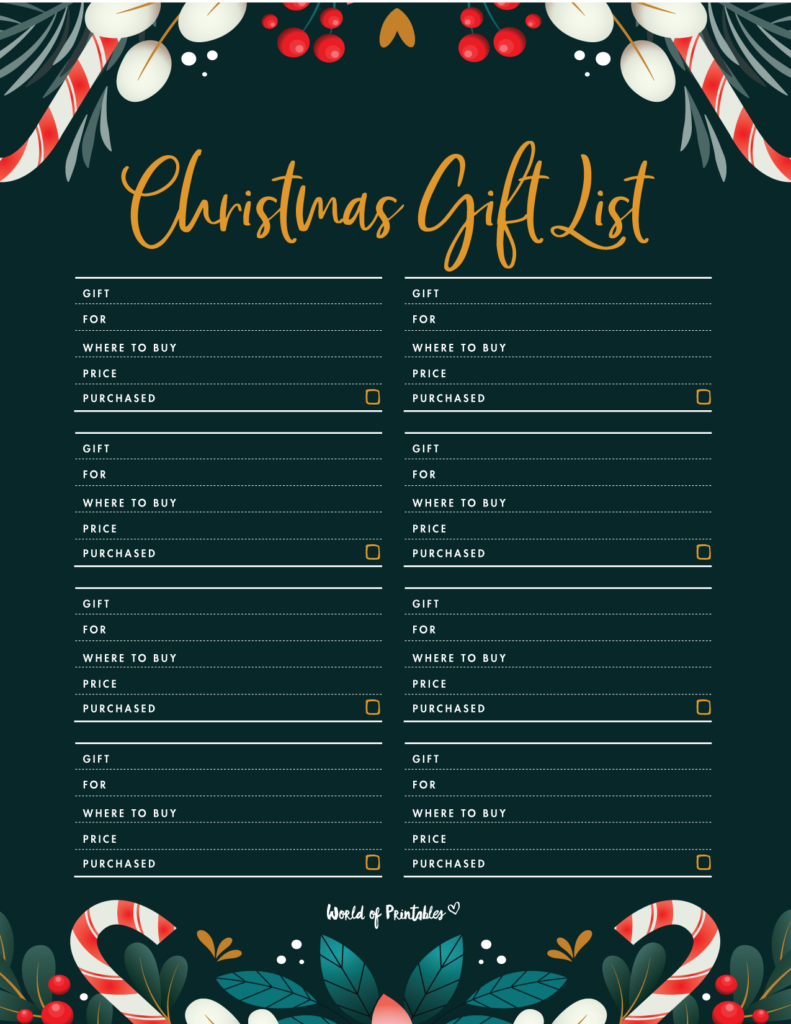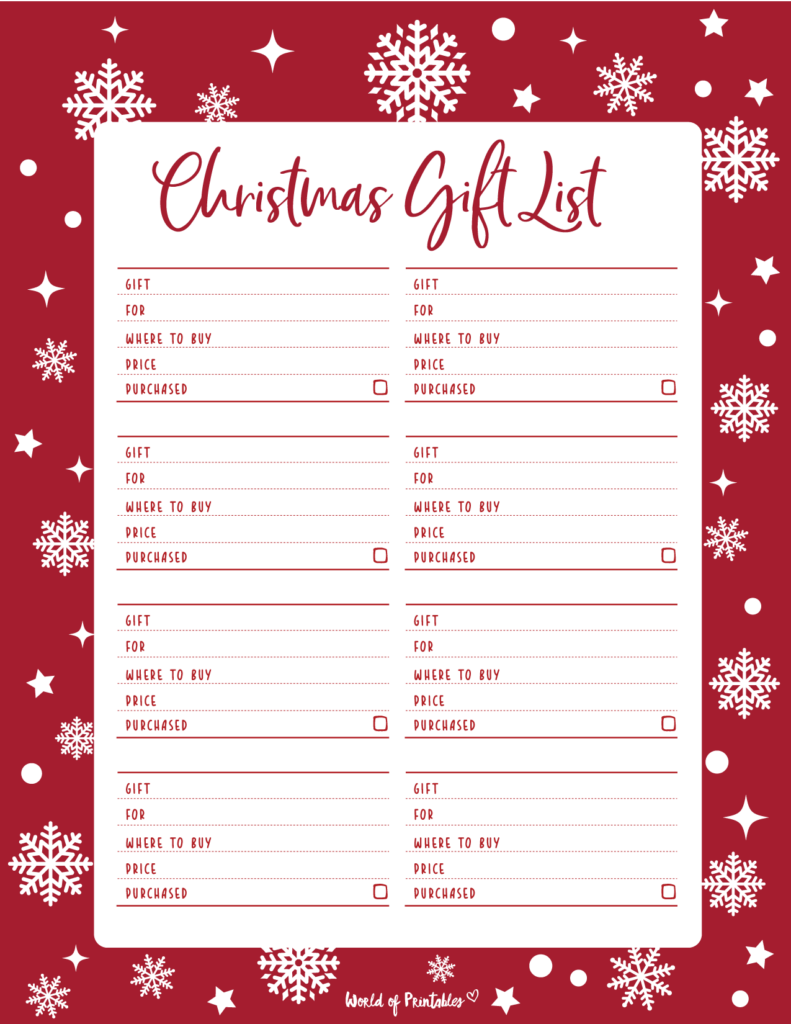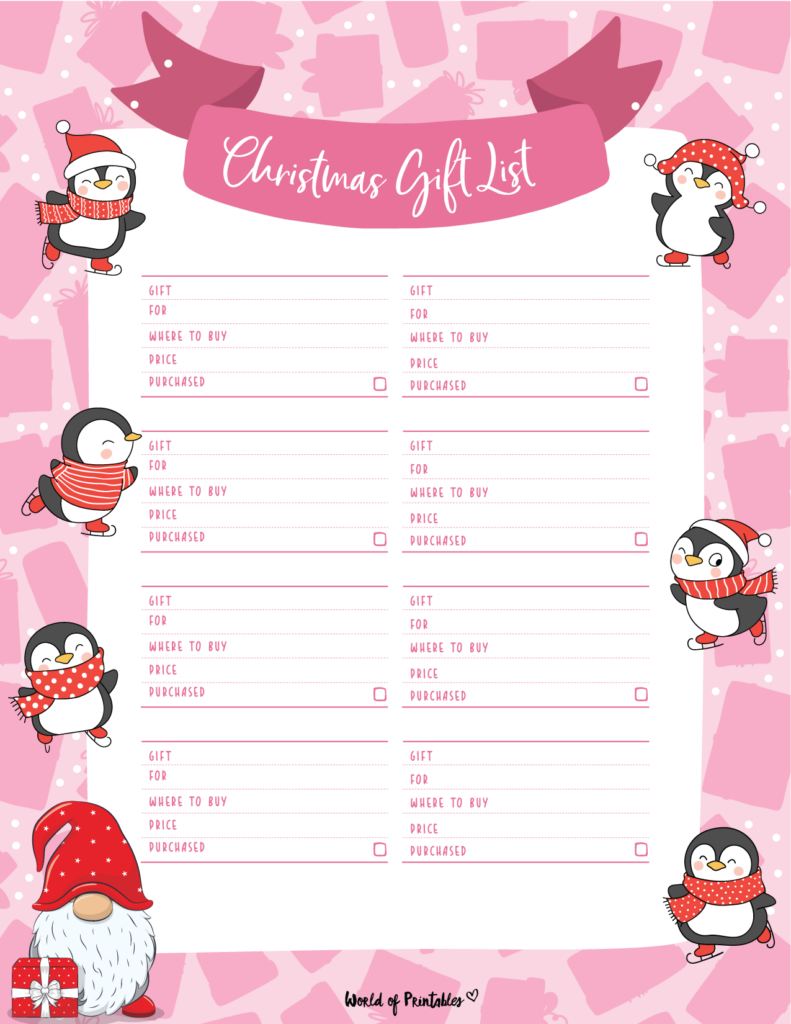 Browse our huge range of free printable templates for many more like this.
Be sure to check out our Wish List Templates
Find 100's more stylish planner templates that you'll love
Some of our recent planner templates. Find many more Printable Planner Templates that will help you get on top of your life with ease. You'll love them.
Follow World of Printables on Pinterest for more