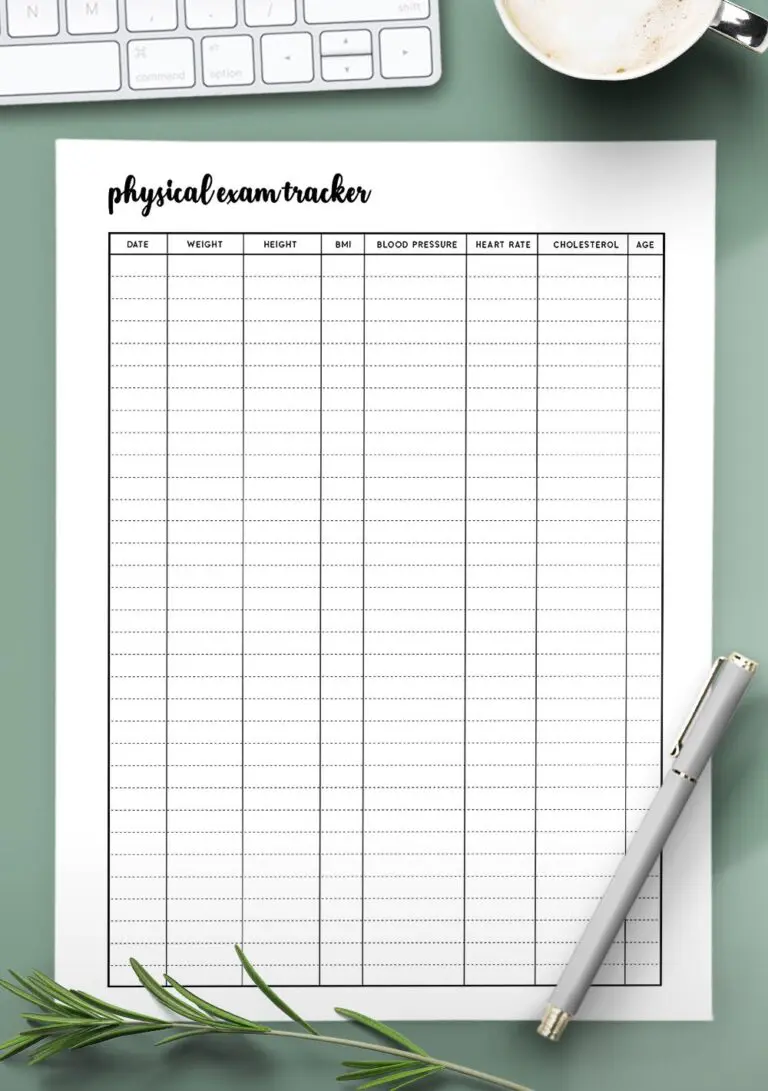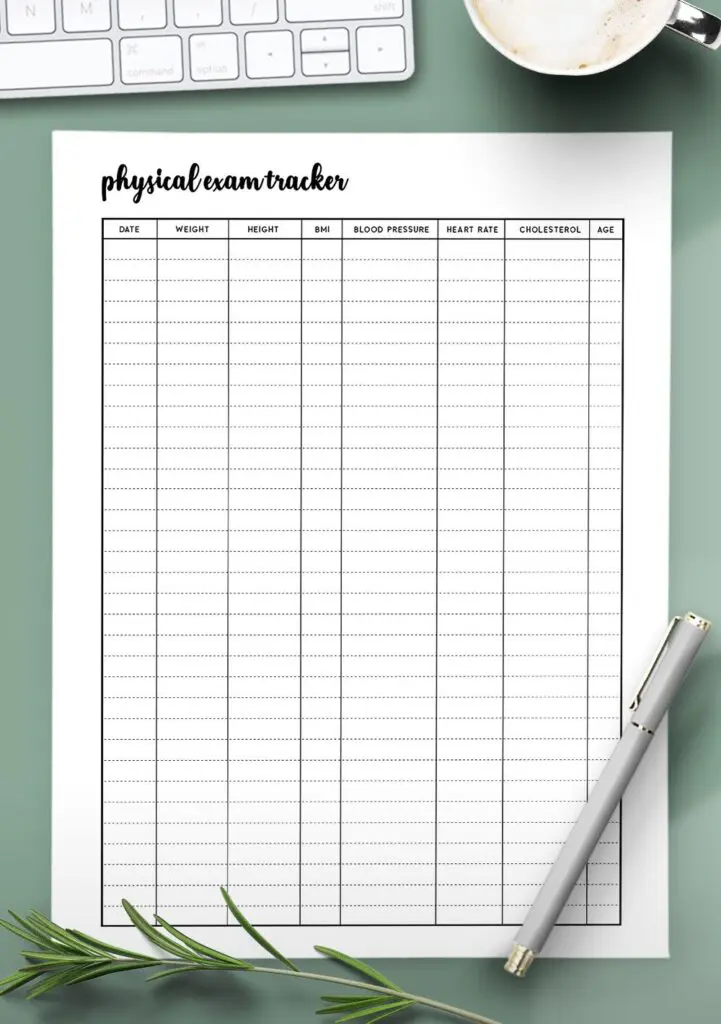 Use this template to keep a log of all physical examinations that you receive. With this physical exam tracker, you can keep track of your health more easily.
When was the last time you actually had a physical exam? And I'm not talking about a frisk at the airport!
Keeping an eye on our health is easy and doesn't have to be intrusive. It can be as in-depth or as basic as you need it to be and for this physical exam template, we have kept it simple.
With this free physical exam printable you can log the:
Date of exam
Weight
Height
BMI
Blood pressure
Heart rate
Cholesterol
Age
Although we have kept this physical exam log sheet simple, there are many other free health printables available here on our website, such as our blood sugar tracker, period tracker, and many more.
This template comes in four different styles. The image below shows one style, but the pack contains all of them. Be sure to print a few copies off and grab our other health and fitness templates while you are here.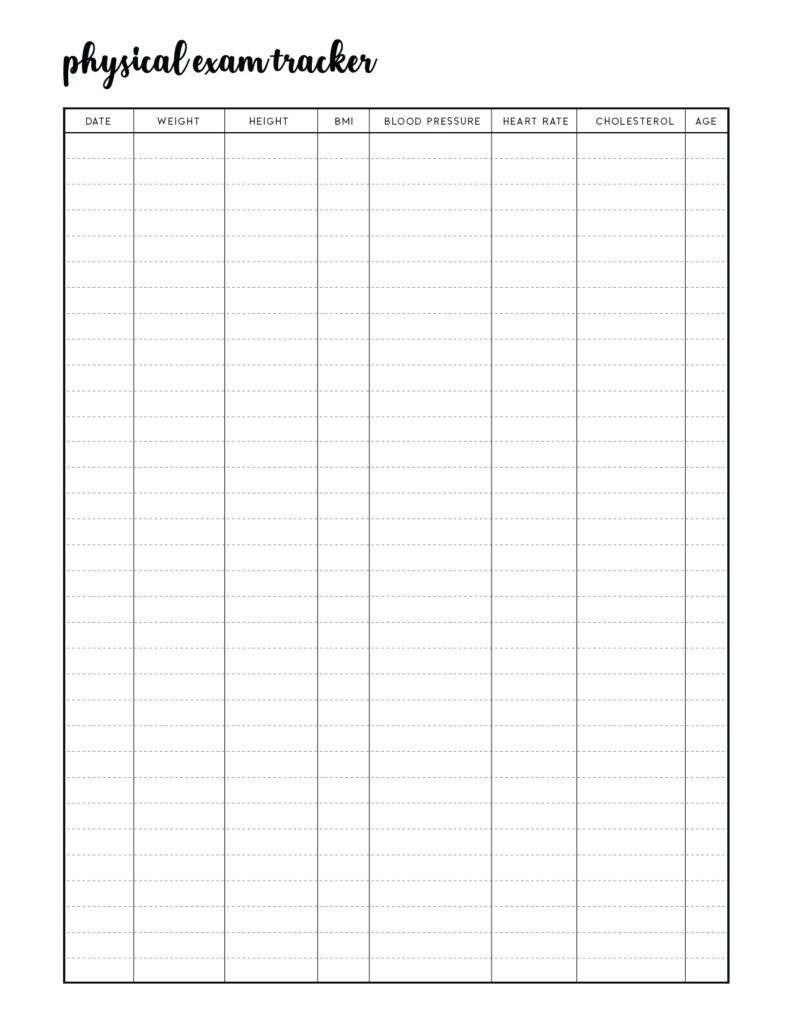 The physical exam tracker comes in four different styles – Cursive, Classic, Soft, and Botanical and you will receive all four when you get the template.
You will also find the physical exam template and many more health-based printables included in our Household Planner Bundle.
Our bundles make it easy to get all of our printables together at once and contain the highest quality versions.
How to make printables look awesome
INSTRUCTIONS
Get this the physical exam tracker template. If you are looking for more awesome free templates then check out our huge range of printable templates.
Print it! – Our templates look so good when printed on this bright paper.
These printable templates are designed as 8.5 x 11 pages. TIP: If you want to print using different size paper then insert this printable into Canva, set your dimensions to any size you want, then save and print, easy! Full steps in this guide.
Get the free physical exam tracker template
To get the printable physical exam tracker template for free, open the template image above and save it to your computer.
Alternatively, for the highest-quality version which comes in four different themes, see the button below to visit our product page. Use the coupon code displayed to get it for free.
Remember to look through the rest of our printable templates, we've got printables for every aspect of your life!
Find 100's more stylish planner templates that you'll love
Some of our recent planner templates. Find many more Printable Planner Templates that will help you get on top of your life with ease. You'll love them.
Follow World of Printables on Pinterest for more