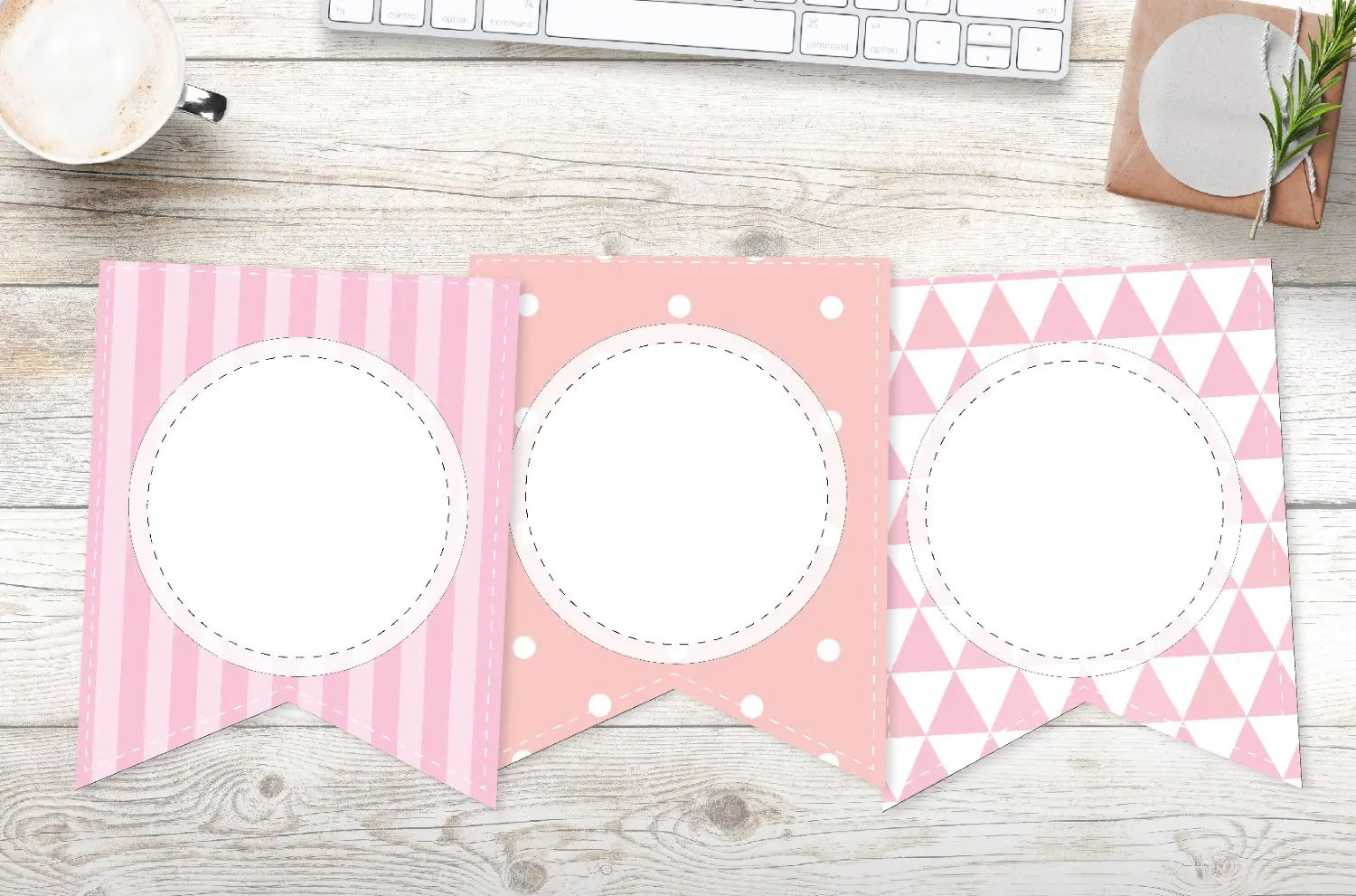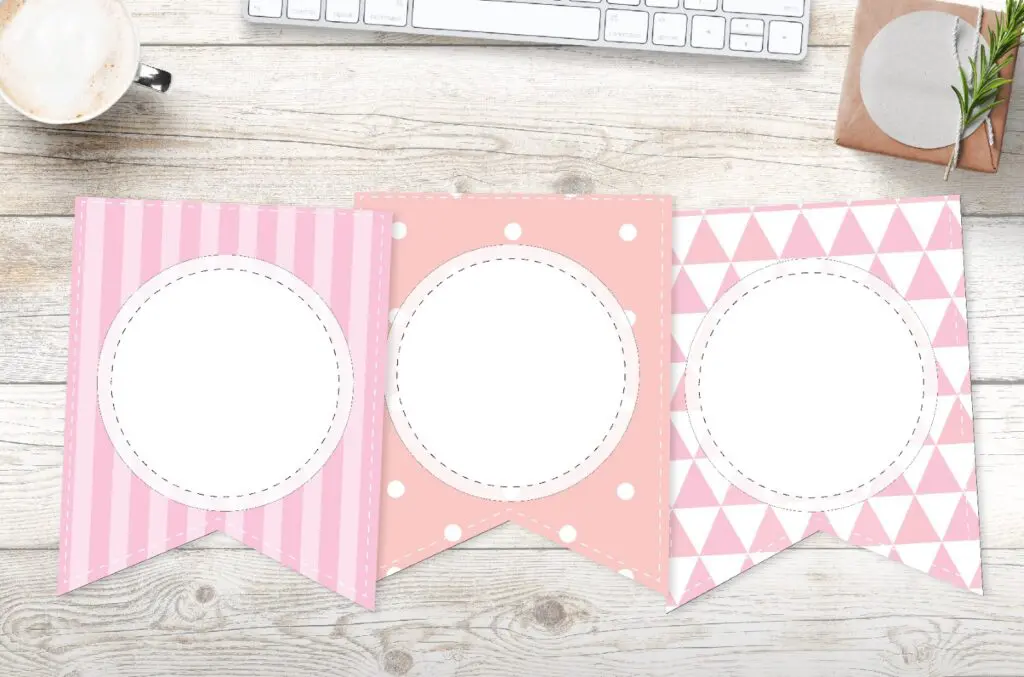 Free Printable Blank Pattern Banner Letters
How beautiful are these pretty feminine Free Printable Blank Pattern Banner Letters?
This stunning banner is the perfect option if you want to get a little more hands-on and personal with your banner.
These banners are great for kid's parties or any other celebration. You can also use them to decorate rooms or spaces used by kids.
You can also print these gorgeous Free Printable Blank Pattern Banner Letters to use as part of a craft project with children.
You can also use any of our various banner templates to add your own type digitally for free. Just save the template for the banner to your computer, open it with Canva or your favorite design software and customize the blank banner with your favorite font.
To get these banners, simply open the images below and save them to your device.


Open the following images to save the blank pattern banner letters.
See below for instructions and paper recommendations.
Also, see more of our stunning range of free printable banners below.
The great thing about our free printable banners is that you can mix and match!
You don't need the same style for each event, you can use more than one banner style for each event and come back and get a different banner for each occasion.
Remember, you can use these blank pattern banners for anything. They make a fun decoration and you can write letters, draw pictures, or stick anything onto the blank area of each banner.
So get creative and have fun!
INSTRUCTIONS
Get the Free Printable Blank Pattern Banner Letters by choosing the ones that you like from the images above. I recommend getting them all, as they all look amazing when displayed together and you can use the same one more than once.
Print the banner. These banner images are designed as 8.5 x 11 printables (US Letter size pages). You can print them on US Letter or A4 paper. You can also easily resize them to fit A5 paper or other paper sizes if you wish using our resize guide.
TIP: If you want to print at a different size then simply insert this printable into Canva, set your dimensions to any size you want, then save them to your computer, easy! Full steps in this guide.


Paper Recommendations
For regular paper, I find that Amazon's best-selling paper is such a good deal and has tons of great reviews (over 10,000!).
Cardstock
Cardstock is thicker and more durable than regular paper and is great when you want top-quality prints, especially if you want to frame them. If you want to print on cardstock, I really like Amazon's Choice of cardstock paper, which is great for prints.
More Free Printable Banners from World of Printables
Be sure to check out our full range of printable banner templates. We've designed dozens of them in many different styles, for different occasions. Here are some of our recent banner designs:
Finally, if you liked this post and the Free Printable Blank Pattern Banner Letters, go ahead and hit the Pin button below, as it really does help us in so many different ways and is a great way to save for later.