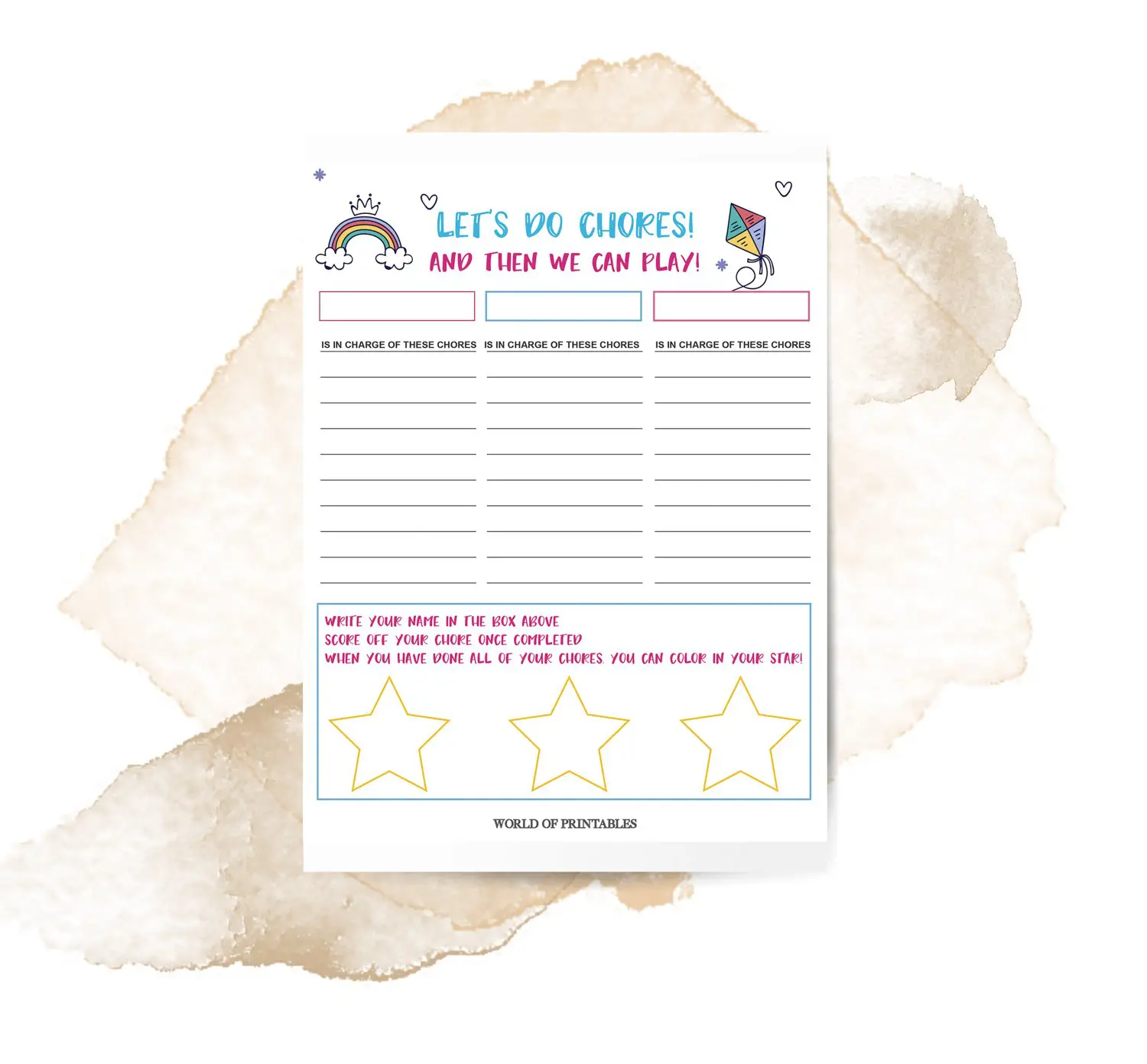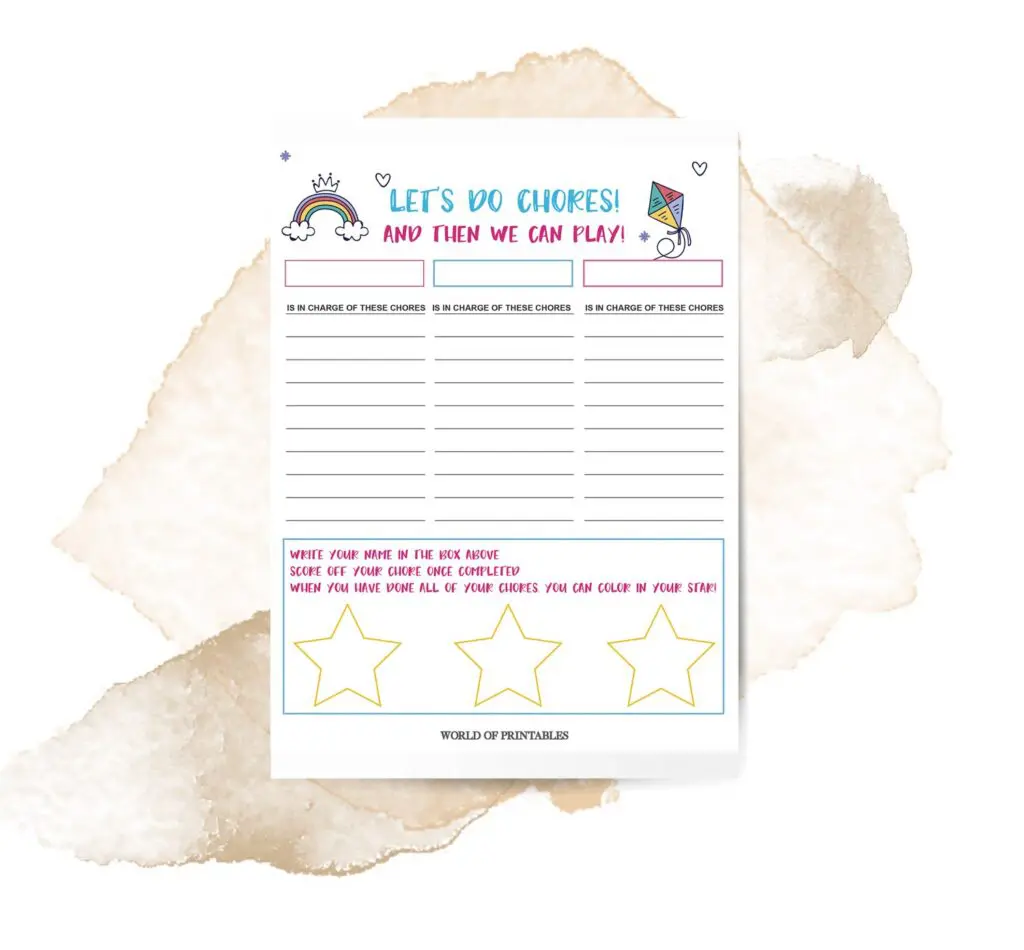 Sometimes when it comes to getting your children to help around the house, you need a visual aid.
This cute Giant Stars Kids Chore Chart will help your children see the chores they are required to complete along with an incentive after they are finished.
We use bright colors and big stars to encourage your child to finish their chores properly so they can color in their big star at the end.
The Giant Stars Kids Chore Chart is simple to use with space to write each child's name and chores and one star per child. There is space for three children on one page but if you need another chore list then you can simply print the page again!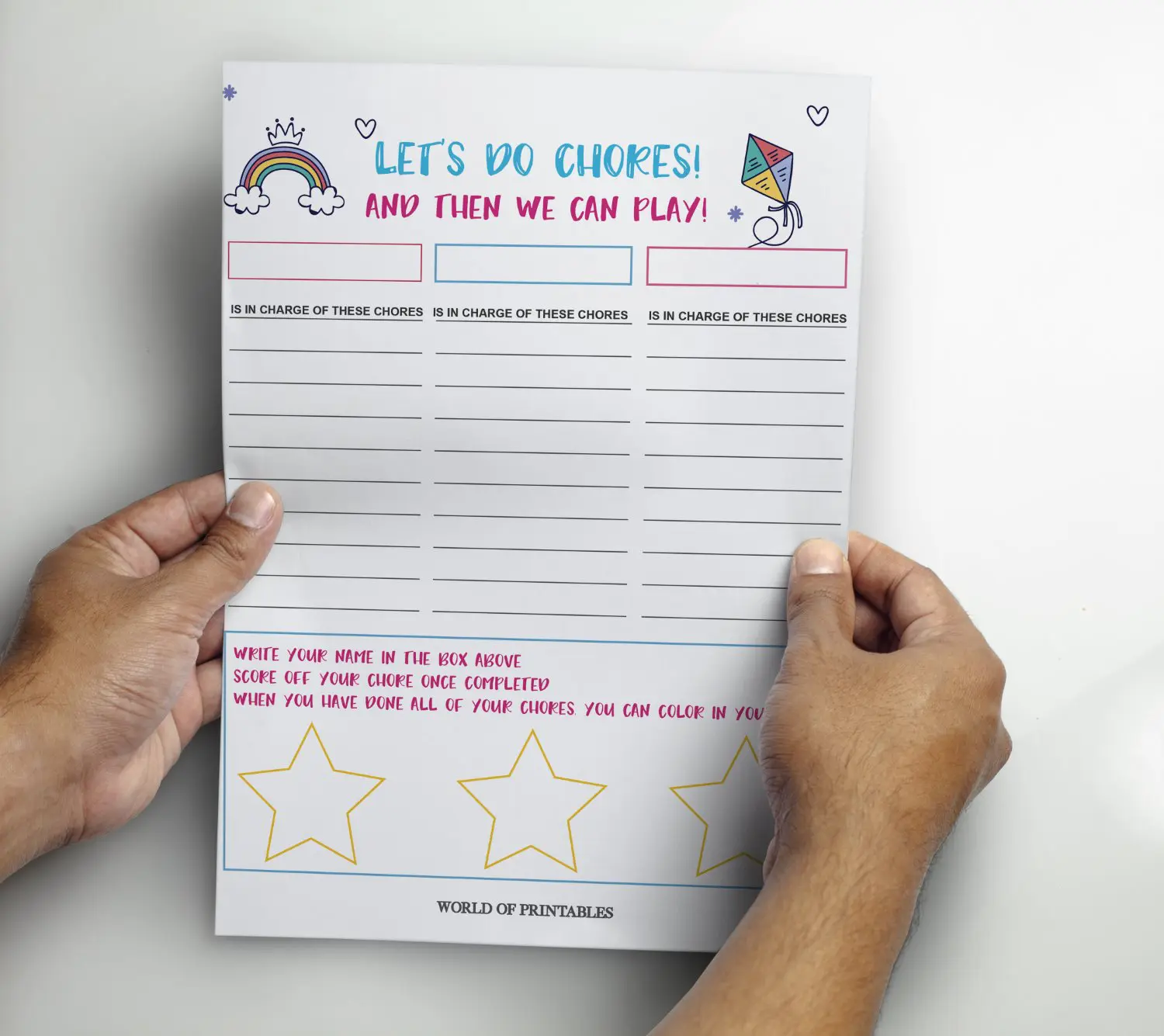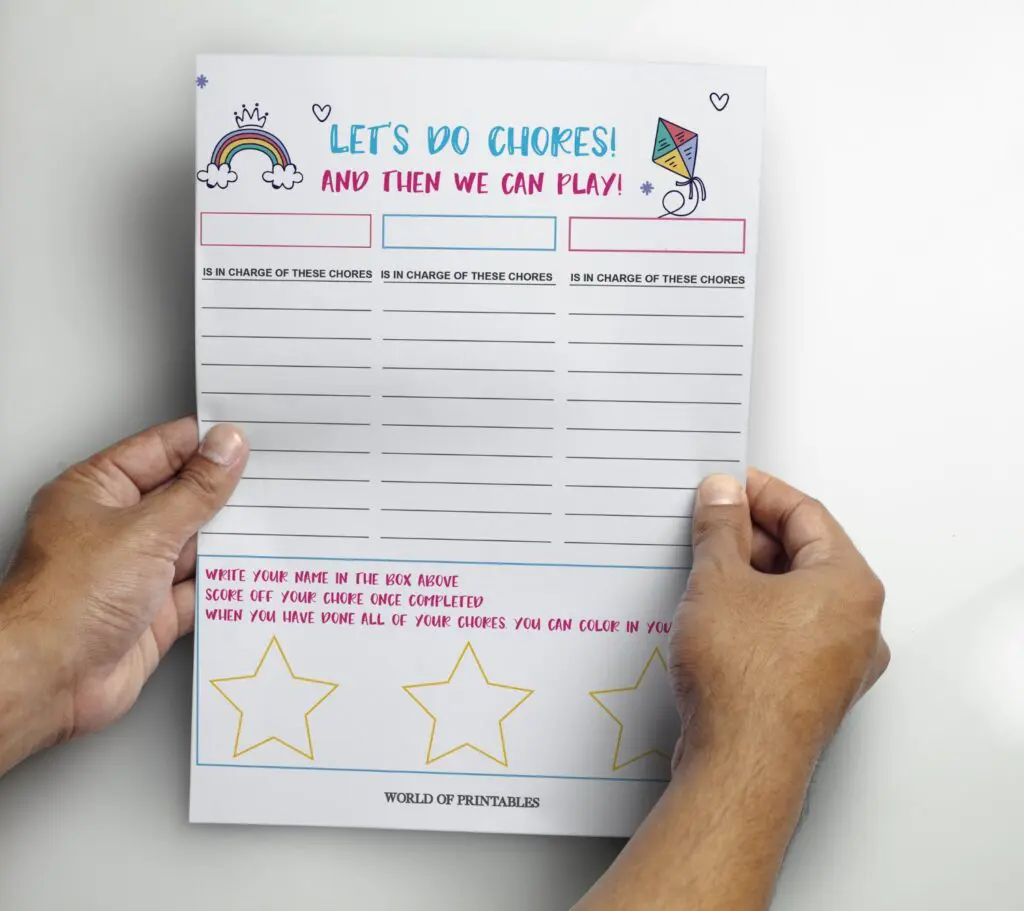 Oh and if you like this, please share on Pinterest – it would really help us!


INSTRUCTIONS
Download the Free Printable Giant Stars Kids Chore Chart
Print the Free Printable Giant Stars Kids Chore Chart. The pages are designed as 8.5 x 11 printables. TIP: If you want to print at a different size then simply insert this printable into Canva, set your dimensions to any size you want, then download it to your computer, easy! Full steps in this guide.


We get a lot of questions on what paper and frames we recommend.
Paper Recommendations
For regular paper, I find that Amazon's best-selling paper is such a good deal and has tons of great reviews (over 10,000!).
Cardstock
Cardstock is thicker, durable than regular paper and is great when you want top-quality prints, especially if you want to frame them. If you want to print on cardstock, I really like Amazon's Choice of cardstock paper, which is great for prints.
More Free Printables from World of Printables
Finally, if you liked this post and our Free Printable Giant Stars Kids Chore Chart, go ahead and hit the Pin button below, as it really does help us in so many different ways and is a great way to save for later.