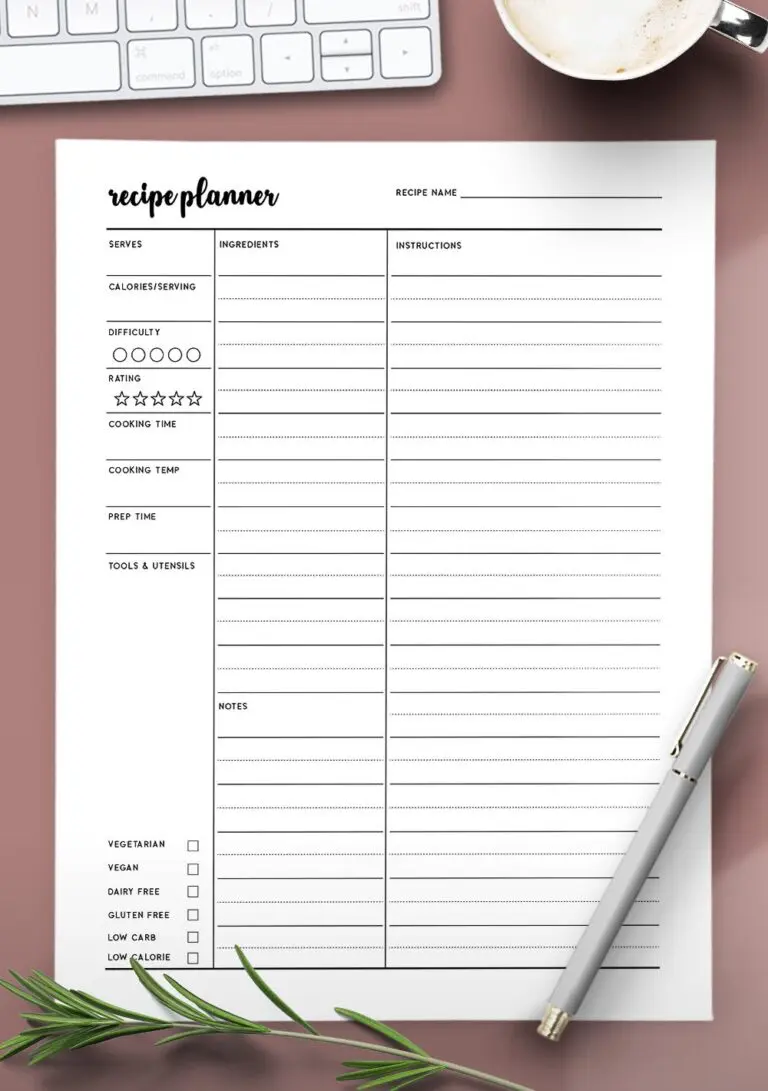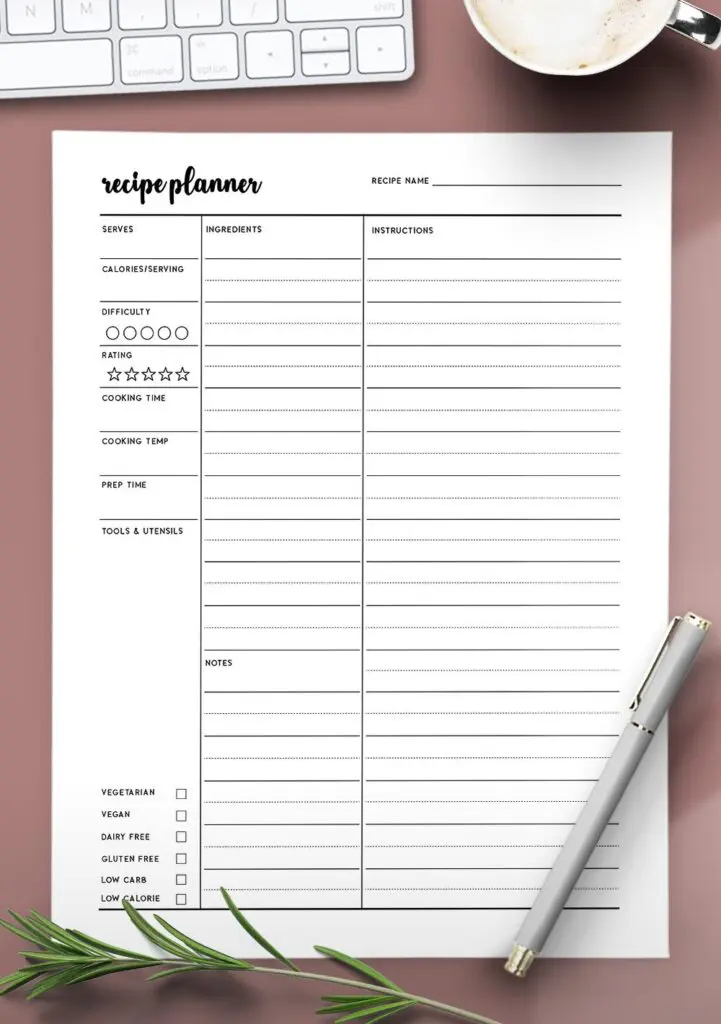 Use these free printable recipe templates to write the details of your favorite recipes and store them in your planner or binder.
With this template, you can write the recipe instructions, ingredients, serving amount, cooking time, tools needed, and more.
Sections available in this printable recipe planner template:
Recipe Name
Ingredients
Instructions
Serves (amount)
Calories per serving
Difficulty
Cooking time
Cooking Temperature
Preparation Time
Tools and Utensils
Food Tyle (Vegetarian, Vegan, Dairy-Free, Gluten-Free, Low Carb, Low Calorie)
Notes
This is a great template to have in your planner, especially if you love cooking, baking, or meal planning. The recipe template comes in different styles which you'll find here on our website.
Open the recipe template below to view the large version which is ideal for printing in high quality. Be sure to print a few copies so you have them handy for when you need them.
Open the image above to view and print the free printable recipe templates.
Browse our huge range of free printable templates for many more like this.
More meal planner templates
Some of our recent meal planner templates. These will help you plan and organize your meals for the week ahead.
---
Find 100's more stylish planner templates that you'll love
Some of our recent planner templates. Find many more Printable Planner Templates that will help you get on top of your life with ease. You'll love them.
Follow World of Printables on Pinterest for more