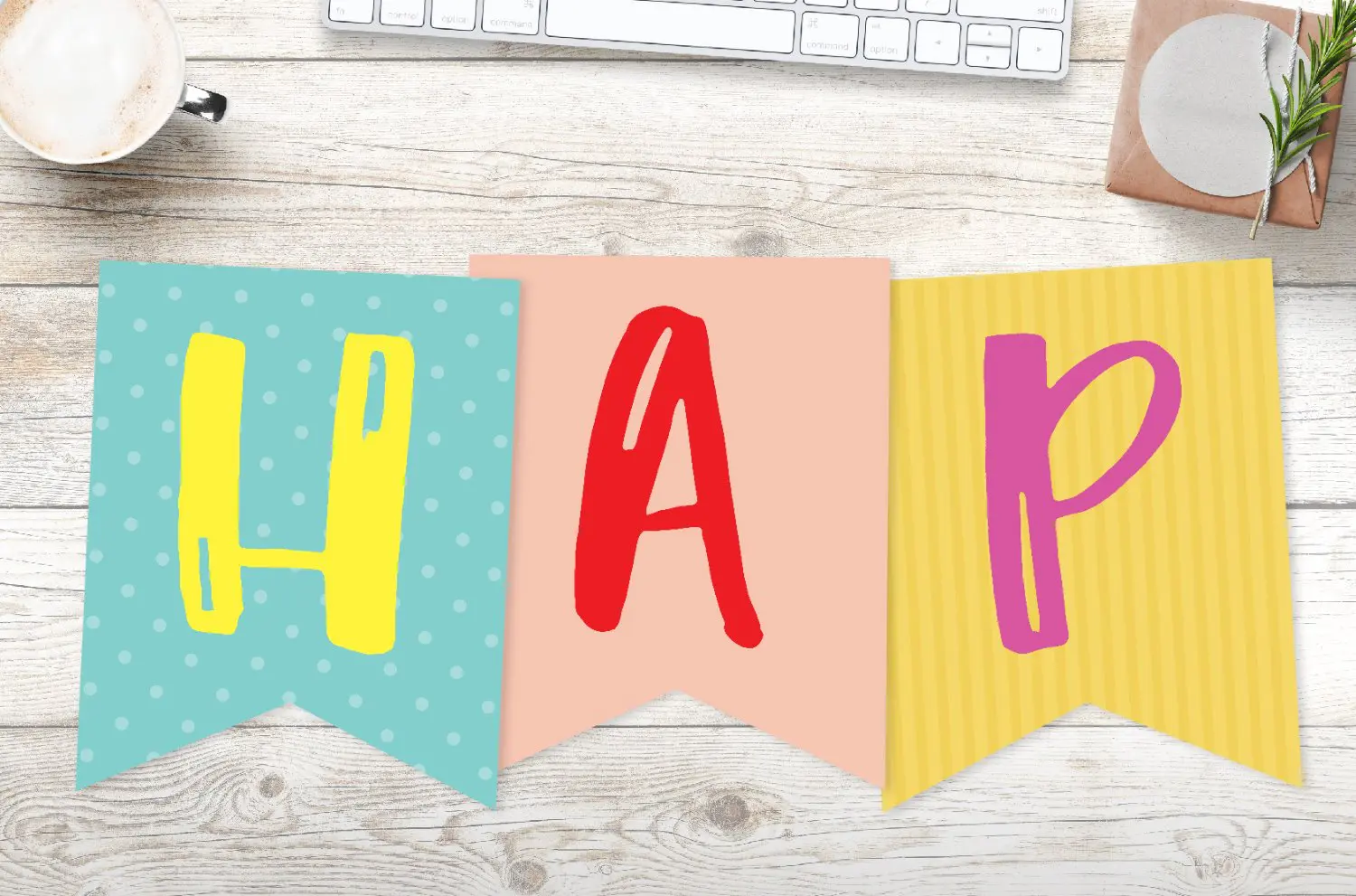 Happy birthday Party Banner Free Printable
This Happy Birthday Party Banner Free Printable is such a great addition to any party decor. It is fun, colorful, and also looks great!
This Happy Birthday Party Banner Free Printable features lovely colors, patterns, and a fun font making it great for children's parties.
You can use this banner in combination with our other banners to create personalized happy birthday messages. They're such a low-cost way to decorate any party, especially kids' parties, and very quick to print and decorate with.
If you're looking for a quick way to decorate a party or even just decorate a room in your home to brighten a loved one's birthday, then this is a great happy birthday banner that will put a smile on anyone's face.
Just get your Happy Birthday Party Banner Free Printable below, print them out and you're done!
To get the banner, simply open the images below and save them to your device.
See below for instructions and paper recommendations. Also, see more of our stunning range of free printable banners below.
The great thing about our free printable banners is that you can mix and match! You don't need the same style for each event, you can use more than one banner style for each event and come back and get a different banner for each occasion.
We have a huge range of printable banners that you can use to personalize and decorate any celebration.
See the full set of printable Happy Birthday Banners below
See below for larger previews of each banner below. You'll also find the complete collection at the bottom of this post.
You can open each one you want to print to see the full-size high-quality version. Save these to your computer before printing for the best results.
These first two printable party banners feature a party hat and a birthday cake. These two are good for sticking at the start and end of the banner for a great finish
This next set will spell the word Happy. We've also included a gift box printable to space the banner letters which you can use either after the word Happy or between each letter.
These next party banner printables will spell Birthday. Again, you can use the gift box banner printable to space the letters out, or just use it between the words Happy Birthday.
To save you time from printing each banner letter separately, you can get the full printable PDF file below so that you can print the whole set at once.
Open the following images to save the Happy Birthday Party Banner.
If you've left it until the last minute, then not to worry, these banners can be printed in just a few minutes. You can print and decorate in just 15 minutes at practically no cost, all in the comfort of your own home!
INSTRUCTIONS
Get the Happy Birthday Party Banner Free Printable by opening the images above, or get the complete Happy Birthday Party Banner PDF below to print them all at once.
Print the banner. These banner images are designed as 8.5 x 11 printables. TIP: If you want to print at a different size then simply insert this printable into Canva, set your dimensions to any size you want, then save it to your computer, easy! Full steps in this guide.


Paper Recommendations
For regular paper, I find that Amazon's best-selling paper is such a good deal and has tons of great reviews (over 10,000!).
Cardstock
Cardstock is thicker and more durable than regular paper and is great when you want top-quality prints, especially if you want to frame them. If you want to print on cardstock, I really like Amazon's Choice of cardstock paper, which is great for prints.
More Free Printable Banners from World of Printables
Finally, if you liked this post and the Happy Birthday Party Banner Free Printable, go ahead and hit the Pin button below, as it really does help us in so many different ways and is a great way to save for later.
Follow World of Printables on Pinterest for more