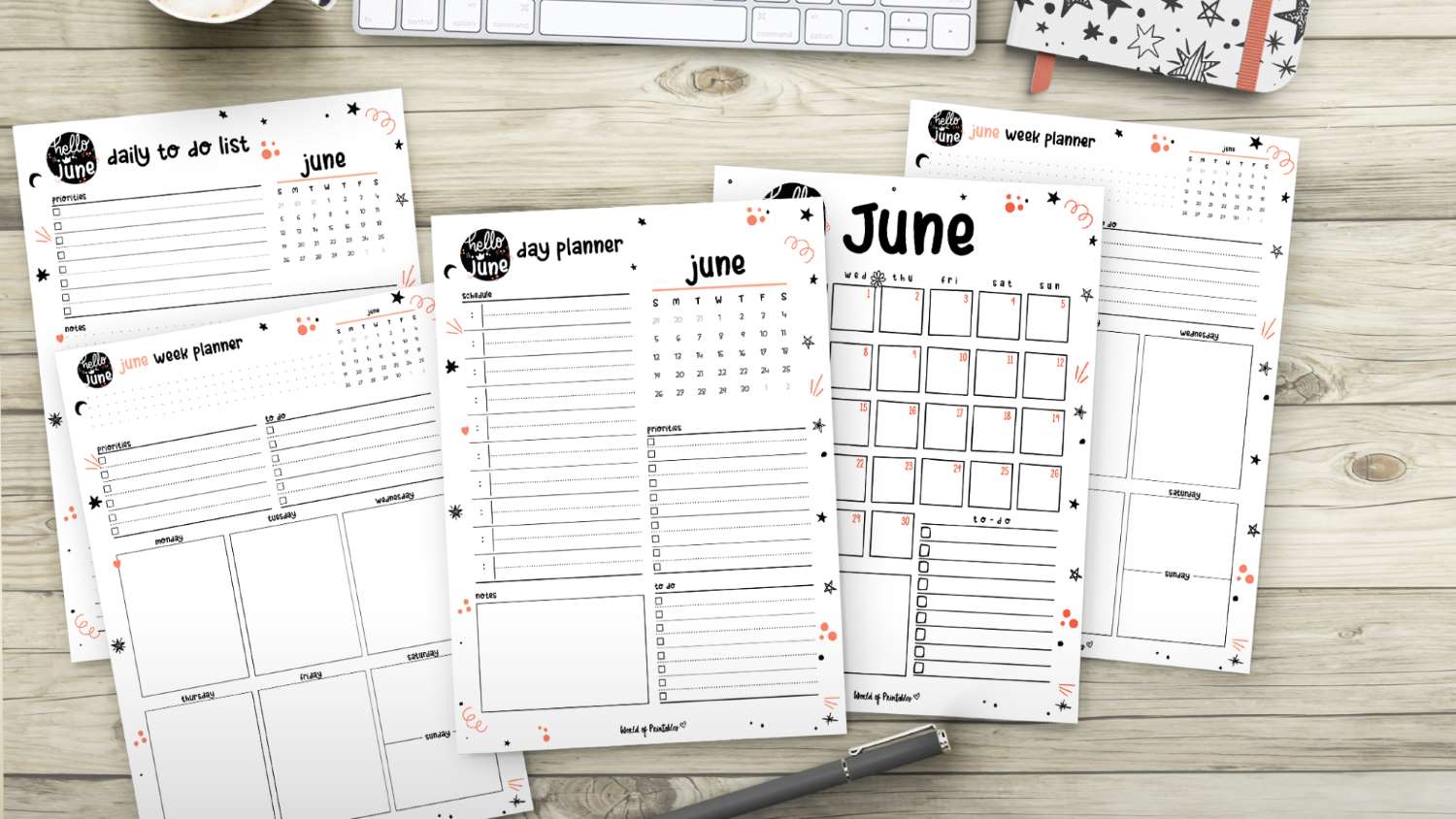 Get this free set of June 2023 planner and calendar printables!
Each month we create monthly planner templates, designed to help you make the most of the month.
This month our free printable set includes June 2023 Planners in two different themes.
Each set consists of a daily planner, weekly planner, and to-do list.
The planner sets also include cute June 2023 Calendars in the same style.
Start planning June in style!
These free June 2023 planners are designed to help you get things done in style, helping to keep you busy and motivated for the month ahead.
Scroll down to see what's included in each set and how you can get the June 2023 planner for free.
We've also created this aesthetic range of planners for anyone who loves something different, and you'll find these right here on our website.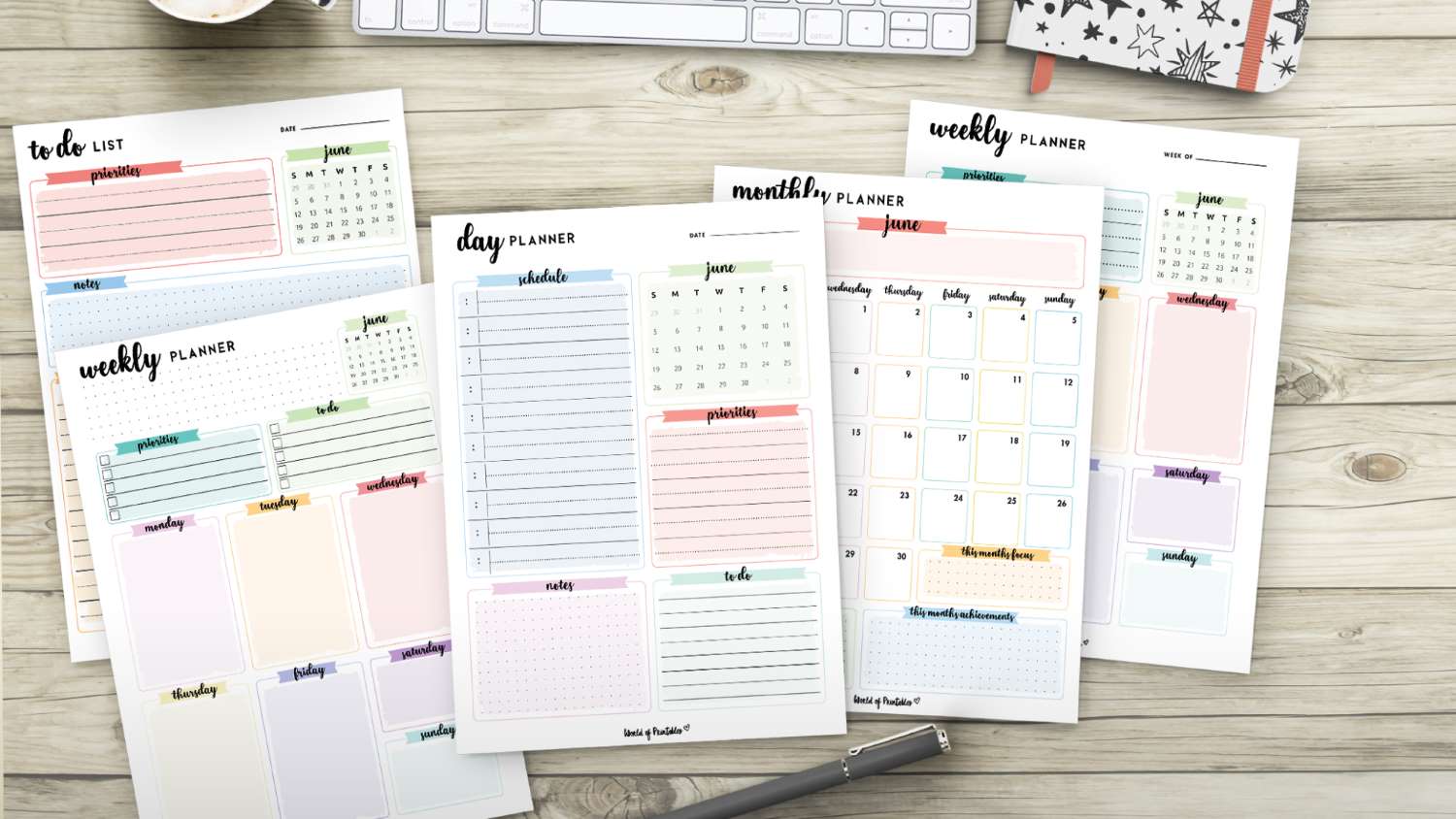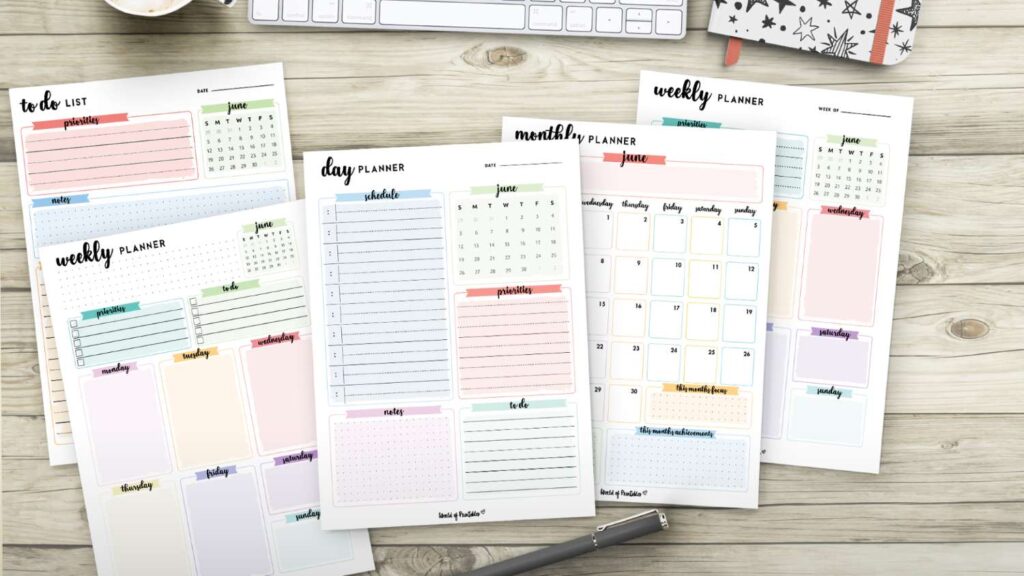 See what's included in the June 2023 planner bundle
Cute June 2023 Calendar Printable
Get your free totally cute June 2023 calendar in this pack.
Choose from two styles of June calendar printables.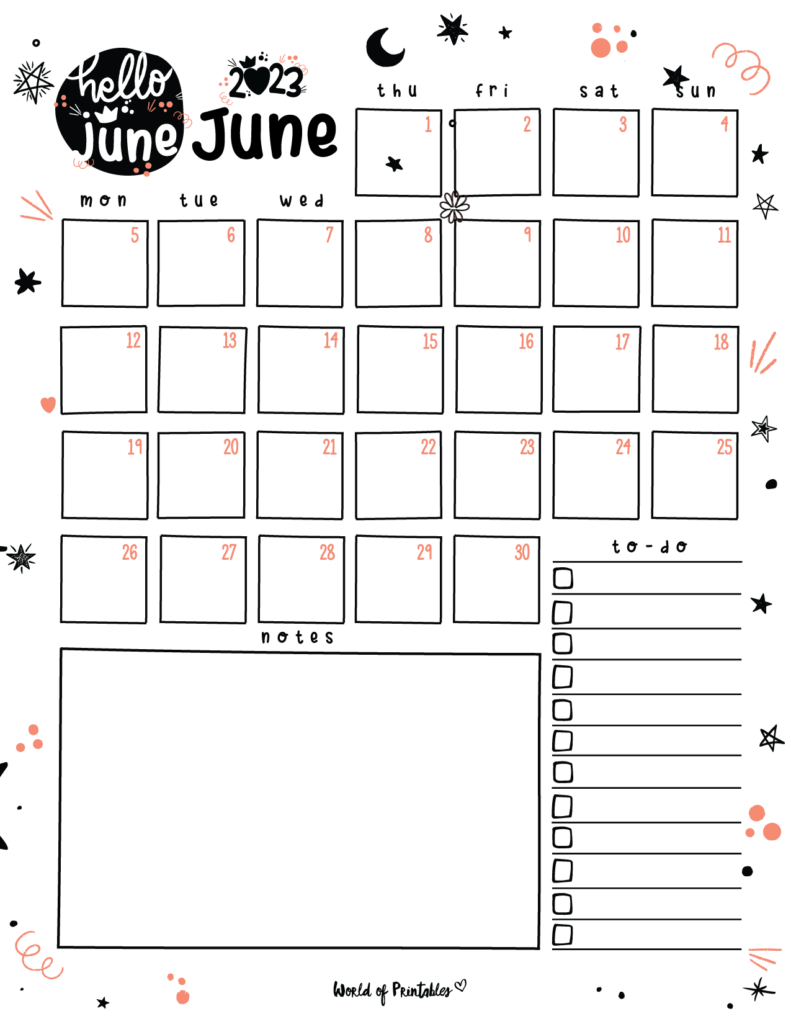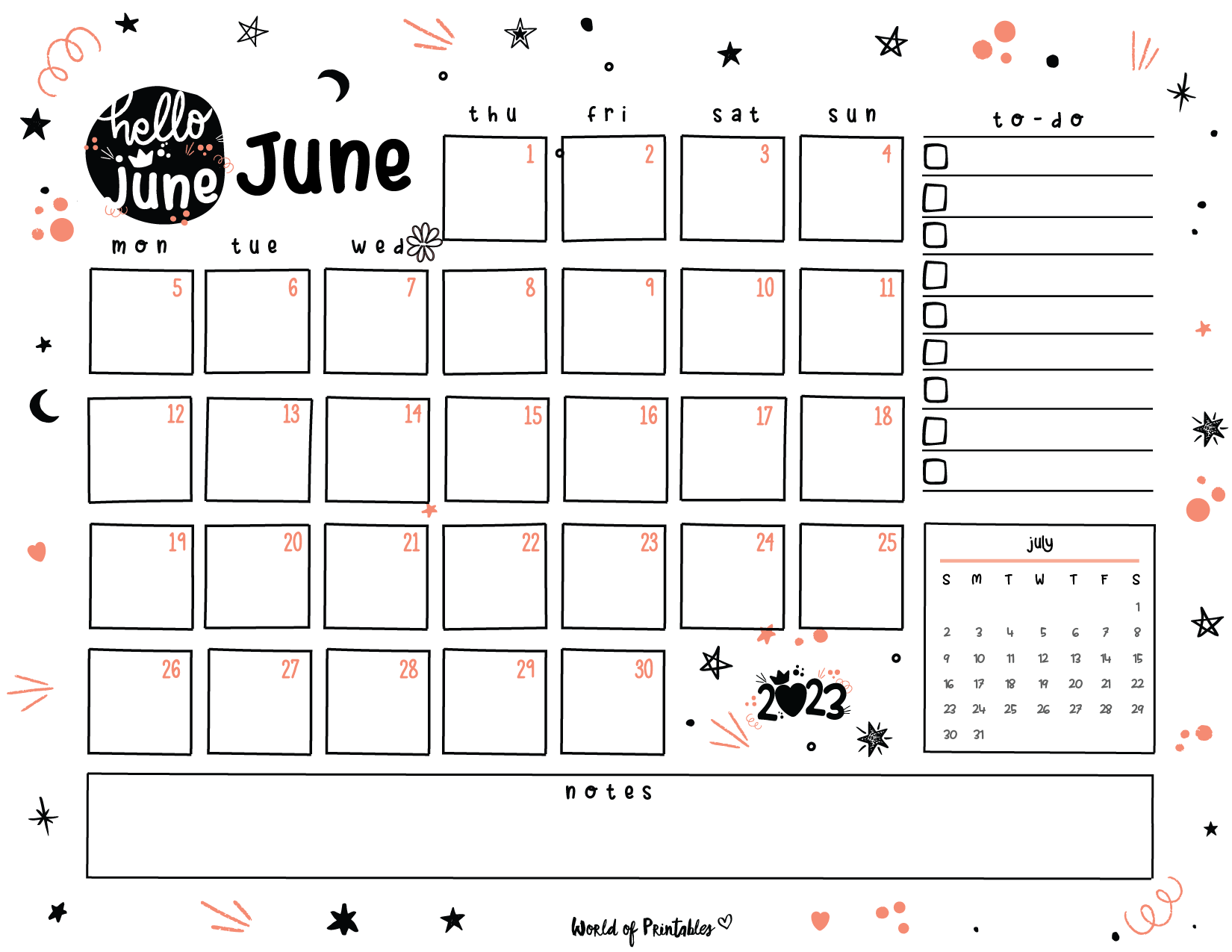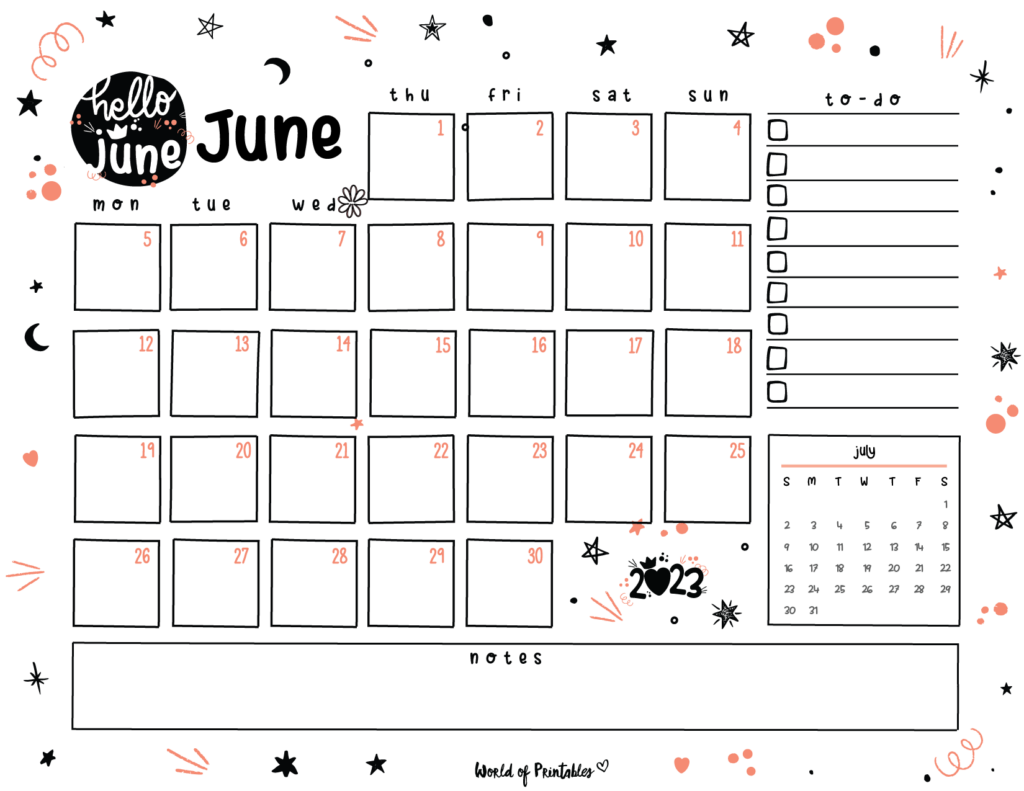 These June 2023 monthly planners are designed to make planning fun. They're fun monthly planners that you can use to keep you motivated in June.
If you like these planners, be sure to check out our huge range of the best planners for hundreds of useful pages in many different styles.
---
Cute June 2023 Daily Planner Printables
Stay organized every day this June.
These June 2023 daily planner printables feature a small June calendar on each page, along with a to-do list, a priorities list, a notes box, and a schedule to help you get the most out of the days this month.
You'll have everything you need to help you plan your days this June.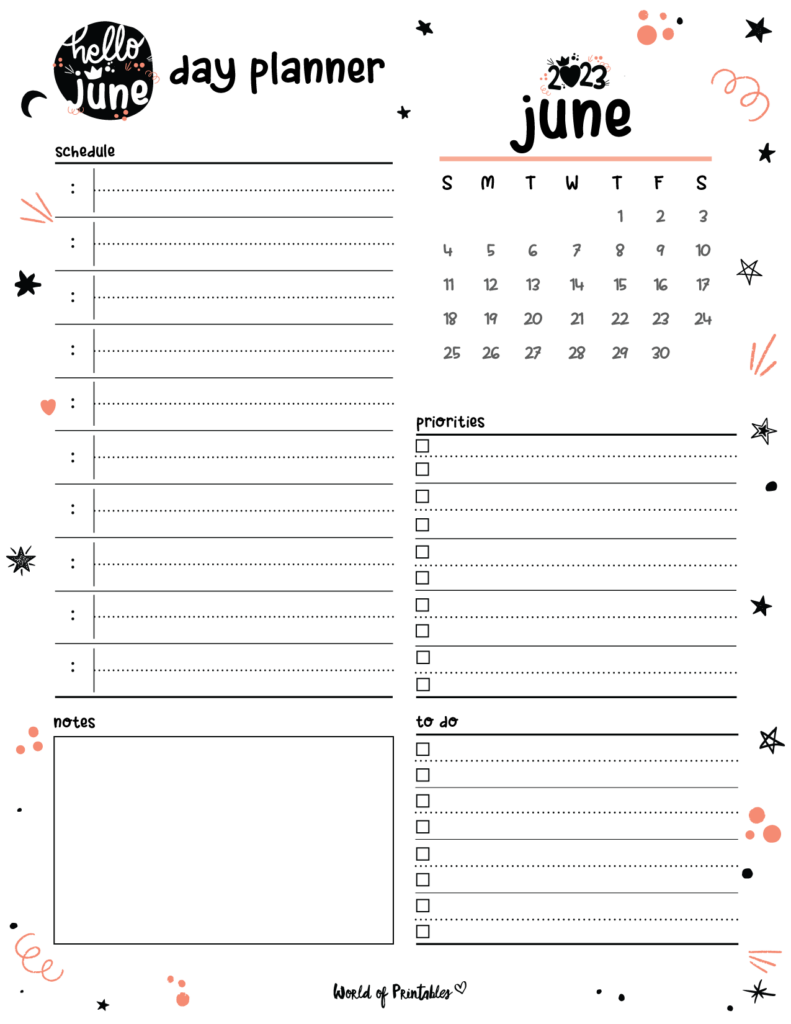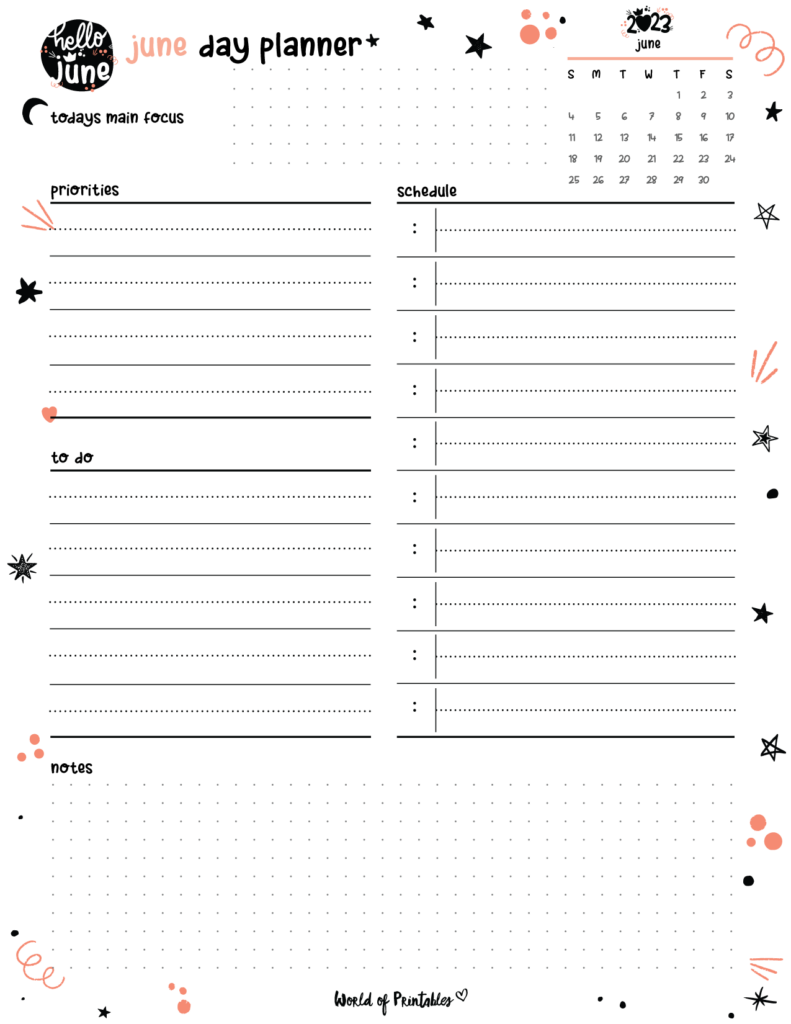 ---
Cute June 2023 Weekly Planner
Make the most of the weeks ahead this June
These cute June 2023 weekly planners are also available in two styles and two themes. Just pick your favorite and use the one that's best for you for weekly planning this June.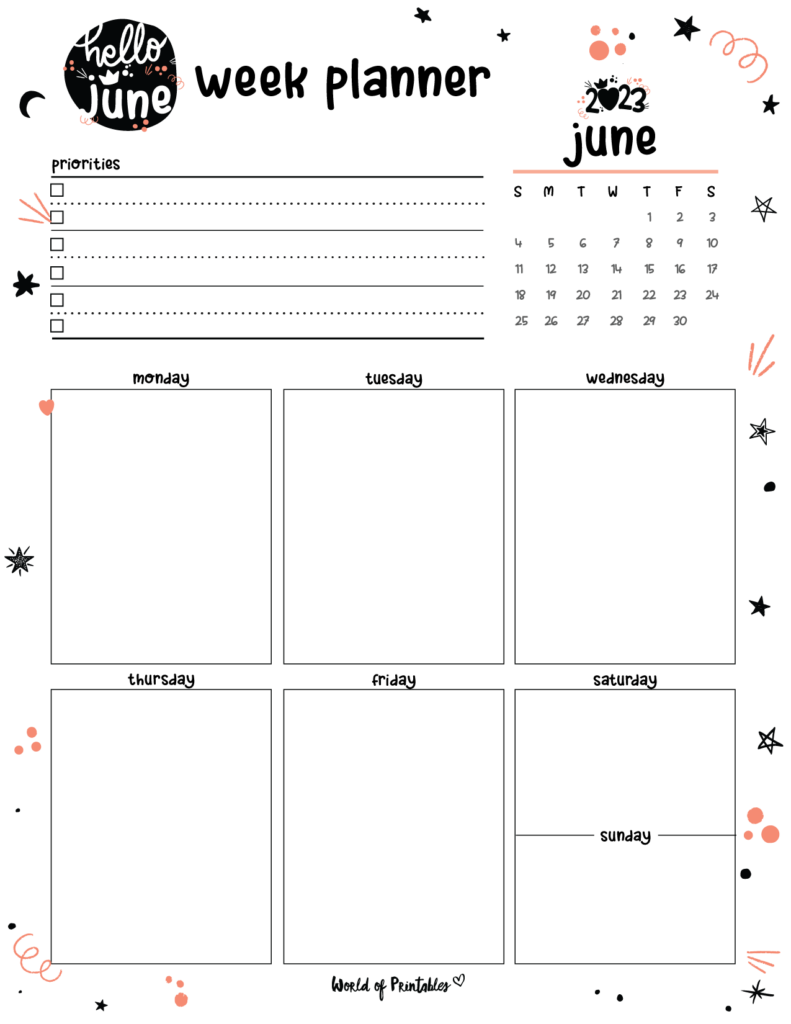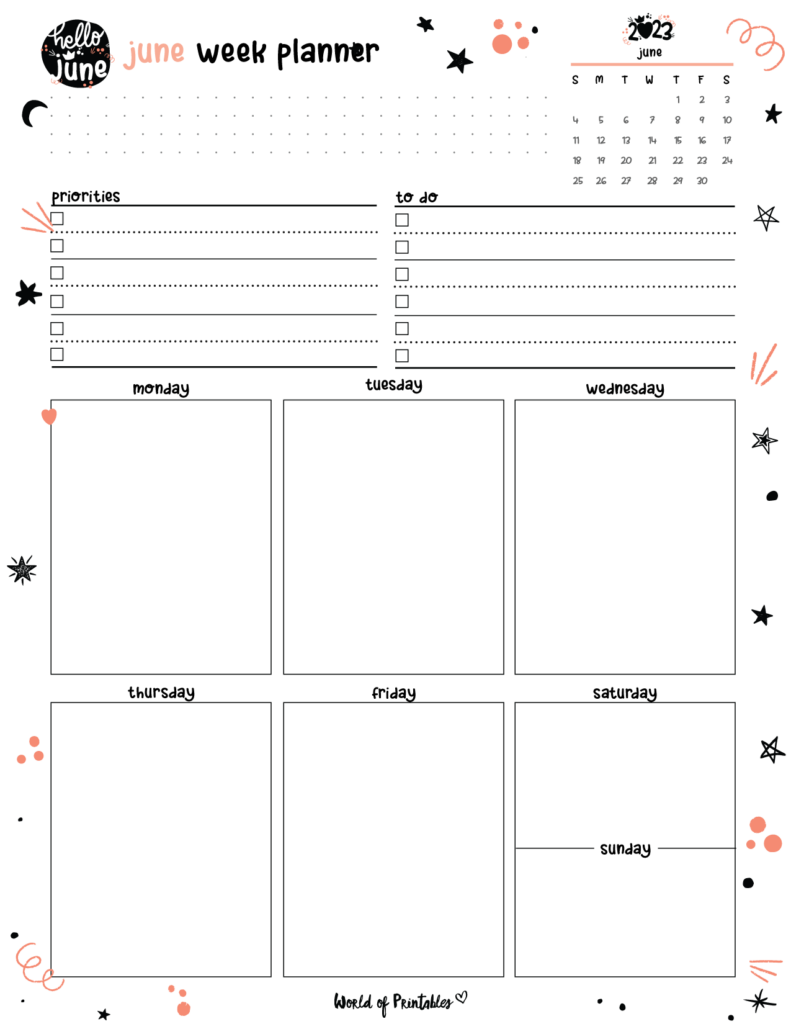 ---
Cute June 2023 To-Do List Printable
We've also created different styles of cute June to-do list printables, each featuring June calendars, so you can jot down everything you need to do each day this month.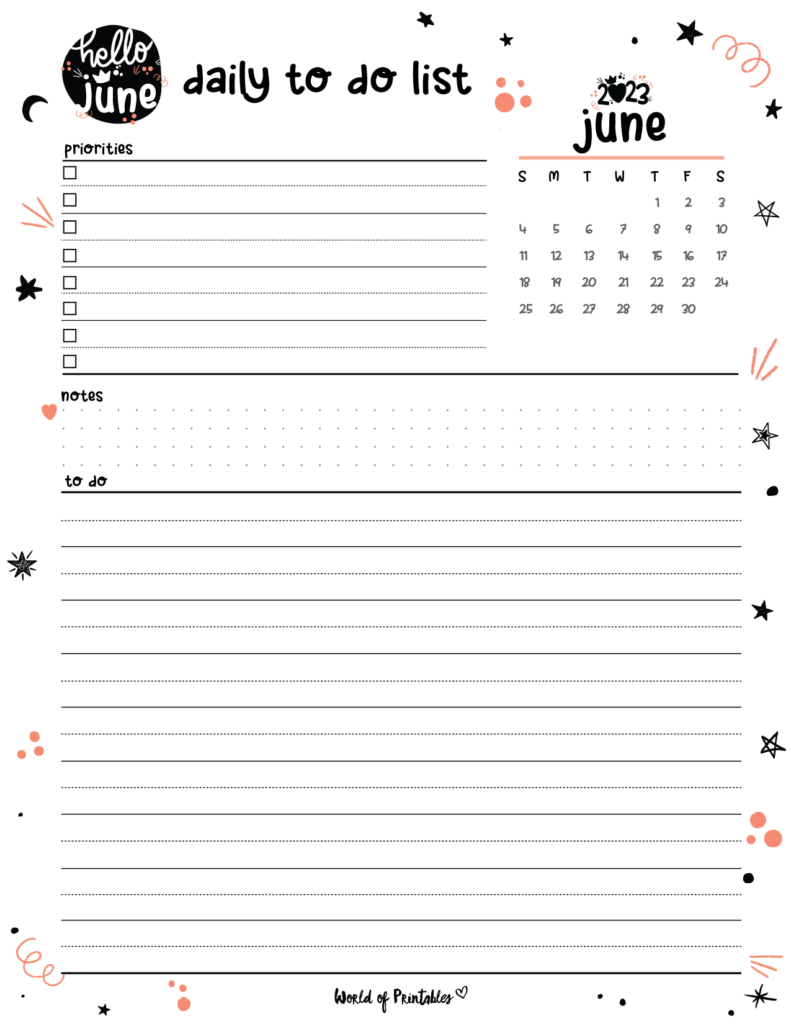 How to get these cute June 2023 planner printables for free
To get these June planner freebies, just pop your email address in the box below!
You'll instantly get a link and code to get these free planners.
You can print these planners or import them into your favorite digital planner!
Did you know we also make calendar wallpaper for desktops and phones too?!
Plan your best year with our totally free 2023 Planner
Why not make 2023 an amazing year?
Set goals, plan on how you're going to achieve them, and make the most of the things that matter.
Our free 2023 planner is packed full of useful planner pages to help you get more done, stay organized, and live healthier and happier.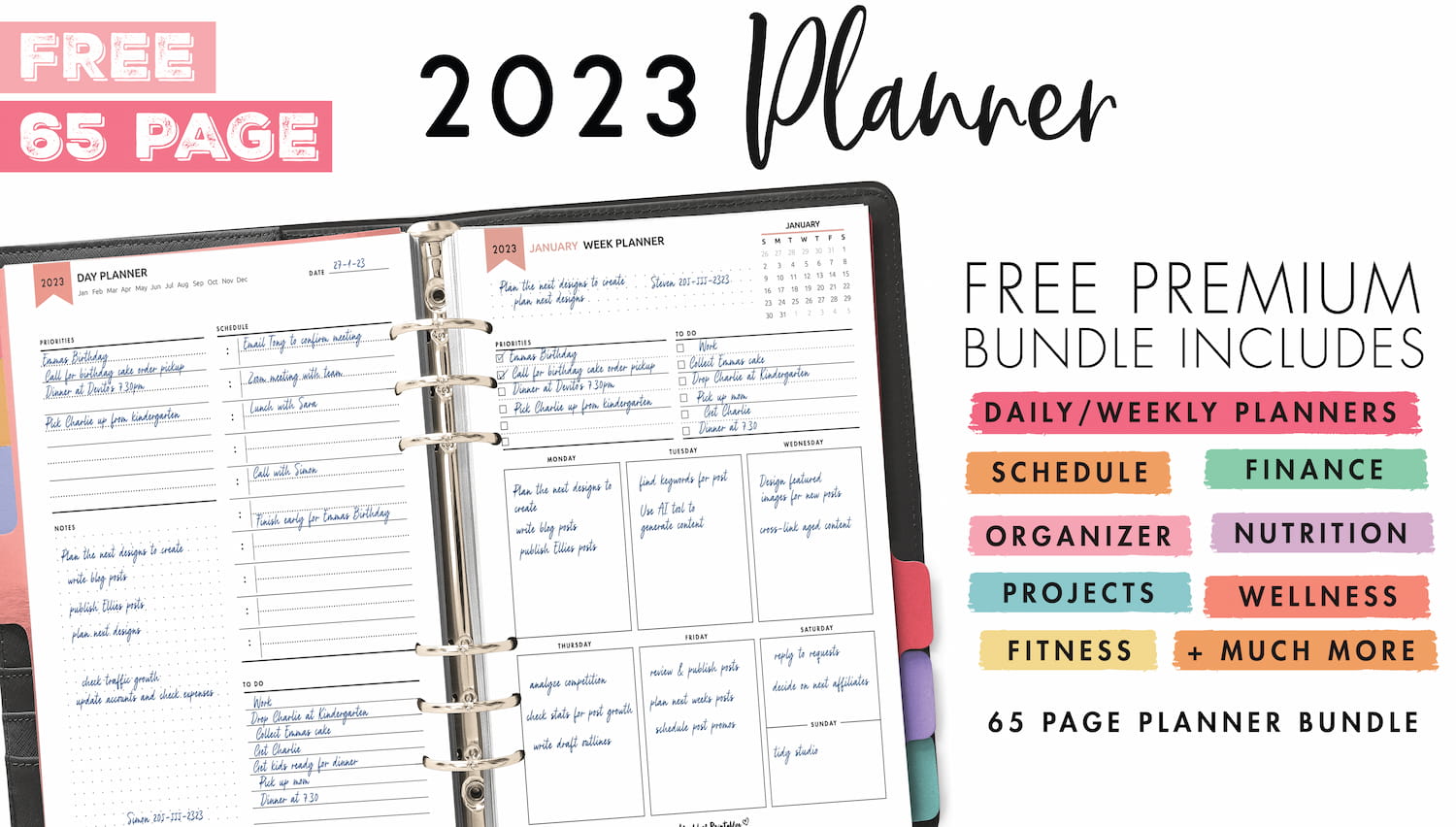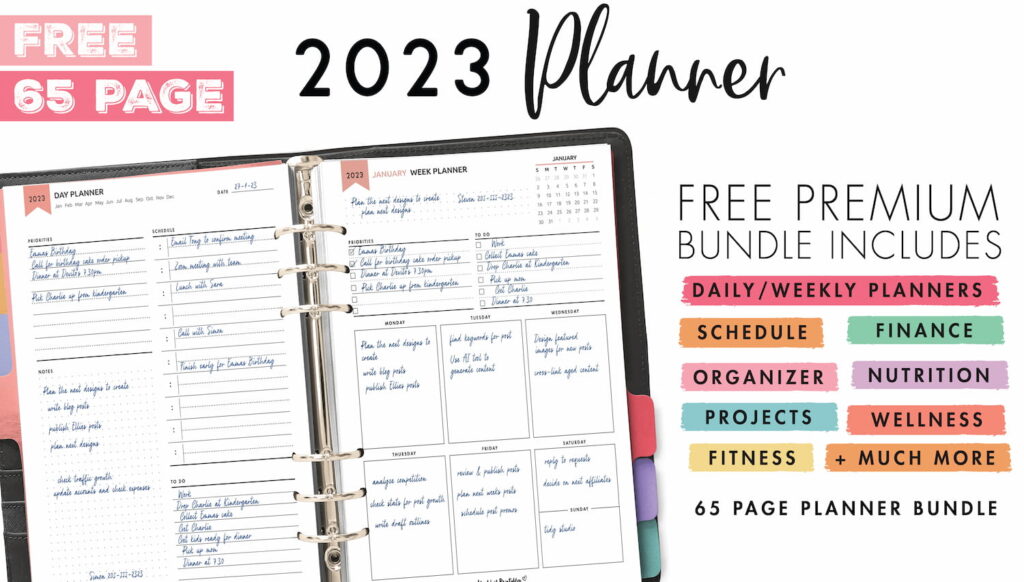 Get this awesome free 2023 Planner bundle.
---
Fall in love with our new cute 2023 Planner binder
If you love these cute June printables, then you'll also love our cute 2023 planner bundle.
Free 108 Page Cute 2023 Planner is packed full of calendar and planner pages to help you plan, schedule, and organize your days and weeks, meals, health, and money.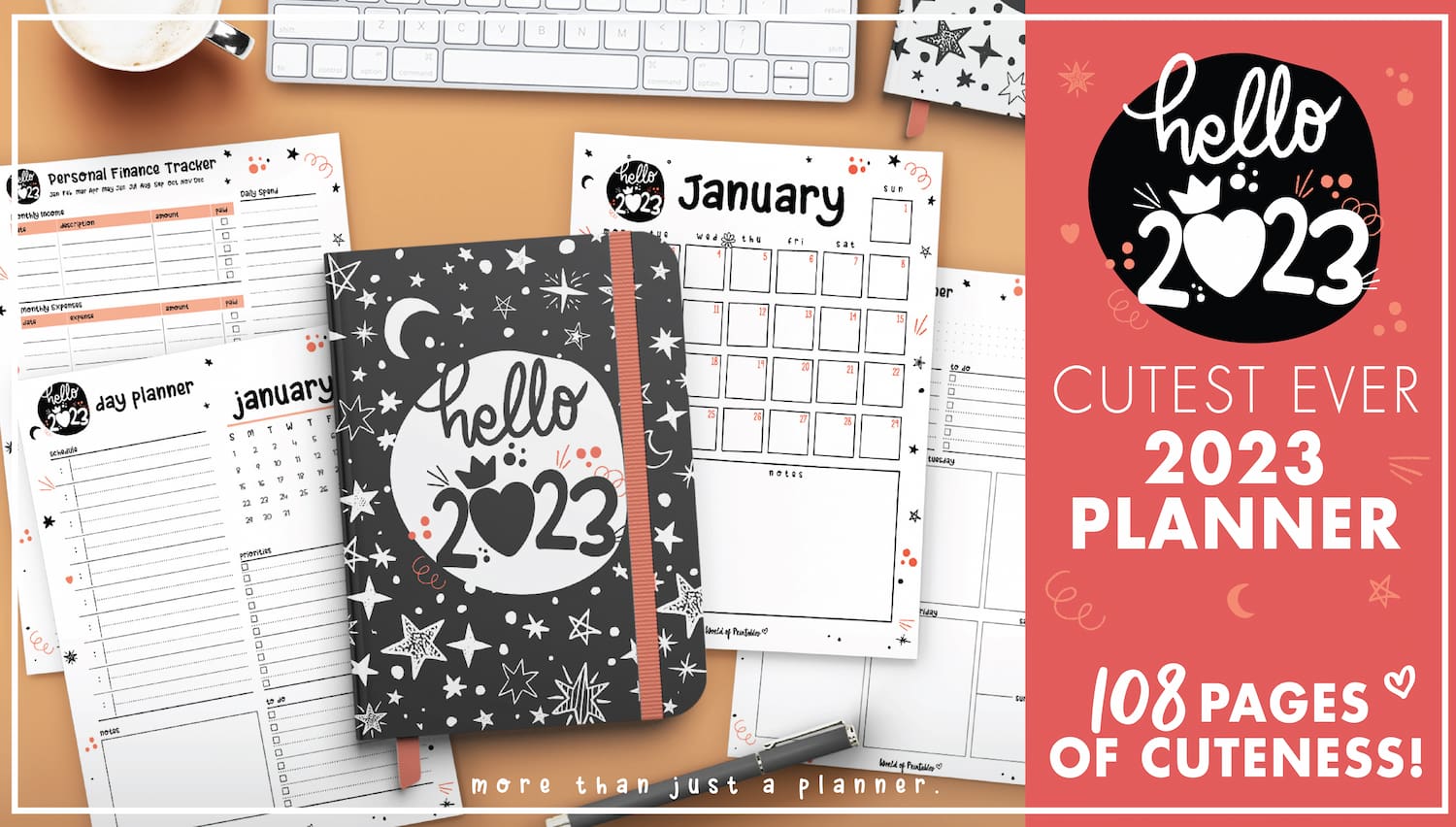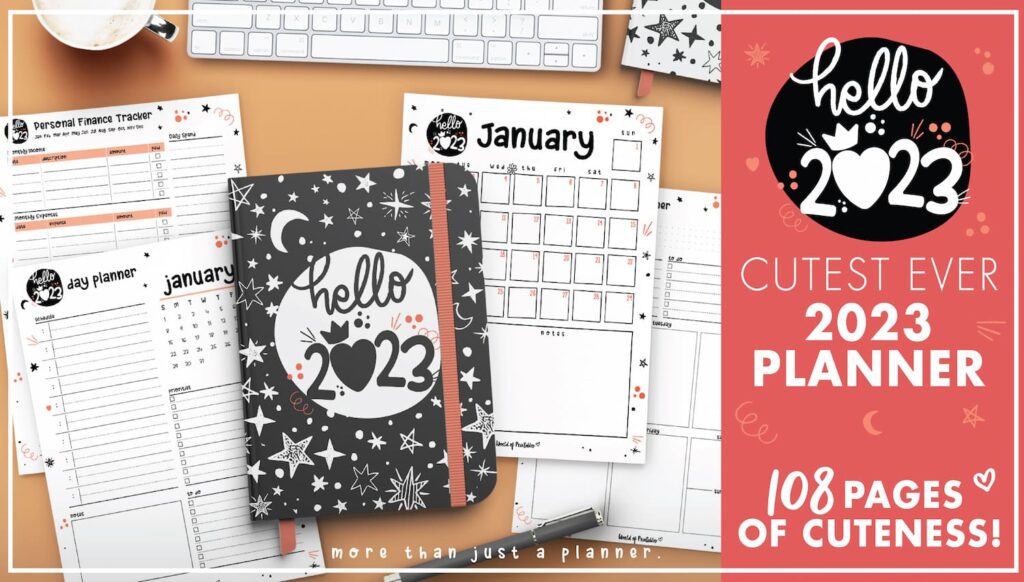 Plan your days and weeks using the schedule, and organize the things you need to do with the cute to-do list planner pages. Track your fitness and weight with the health planners. Plan your weekly meals with the meal planners. Stay on top of your money with the budget trackers.
Learn more about the best ever cute 2023 planner that you'll ever use and get your copy now.
---
Go digital with this 2023 digital planner
If you love our cute planners and would like to go digital, then get our awesome free cute digital planner, updated for 2023.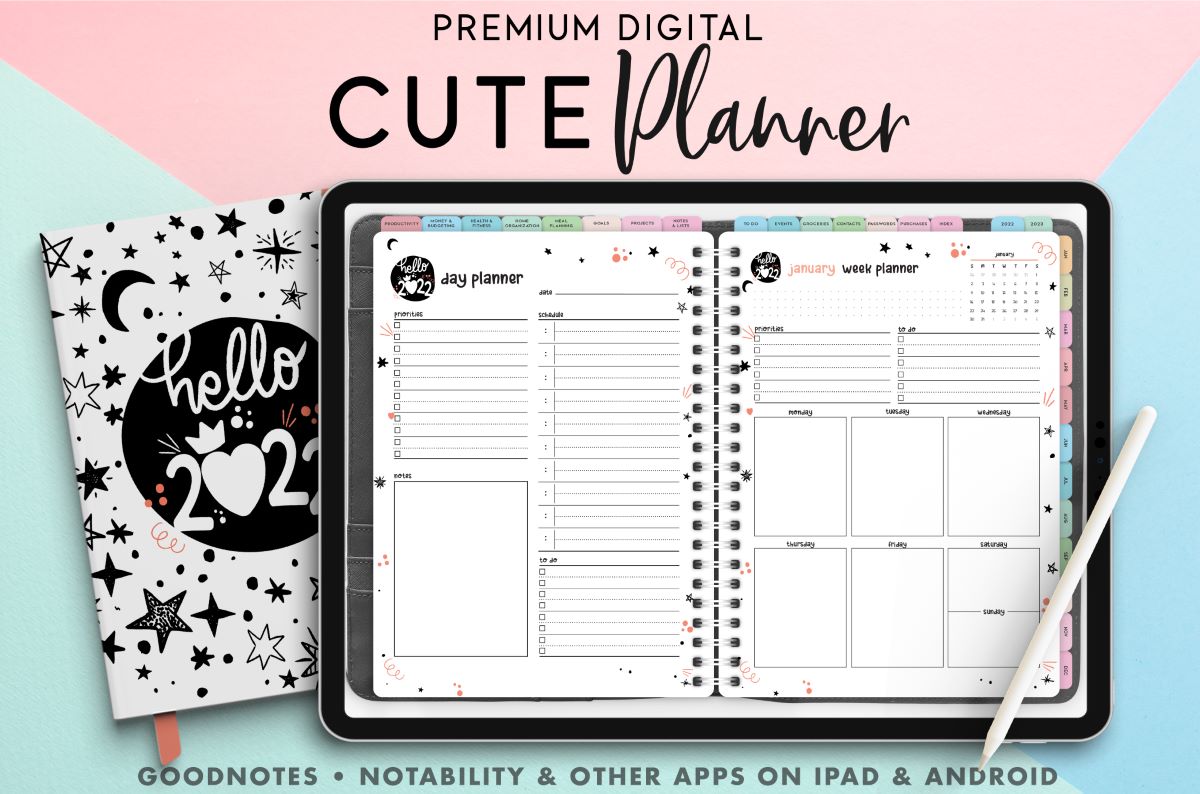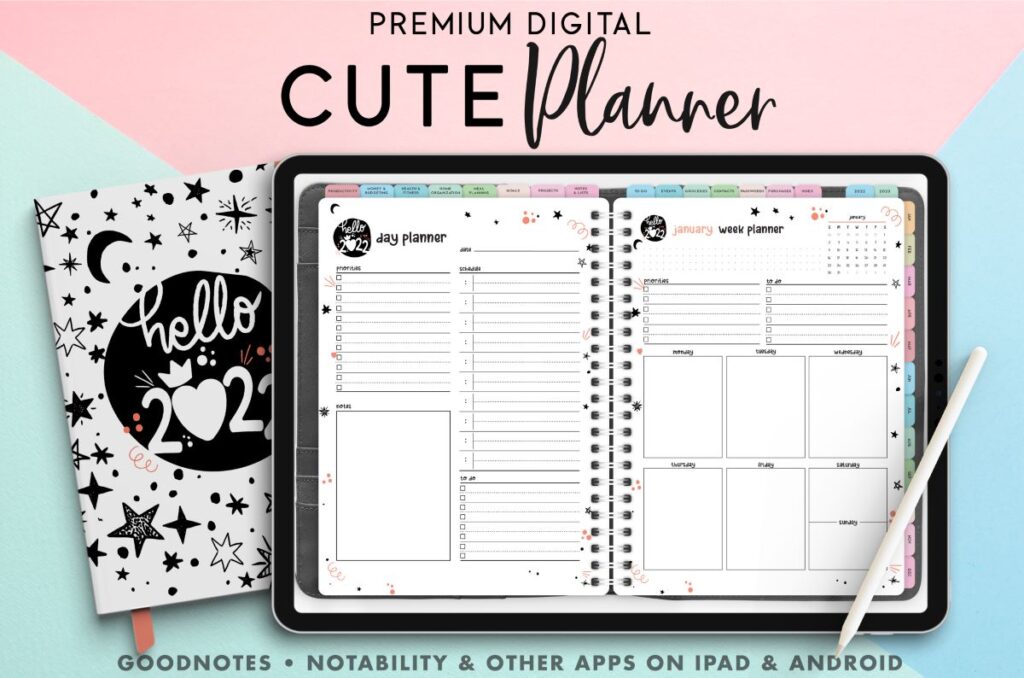 Get this 2023 Digital Planner
---
Follow World of Printables on Pinterest
COPYRIGHT
The printables that you find here are the copyright of World of Printables – you cannot redistribute or sell any of these printables or templates, although you can link back to our website.