These free printable Christmas banners are perfect for bringing festive cheer to any event!
Decorate your home for free this Christmas, with these free printable Merry Christmas Banners. Choose your favorite from 18 awesome styles!
If you're looking for the perfect Christmas banner to give your home some festive vibes then look no further. We've created a beautiful selection of free printable Christmas banners for you to choose from.
Although this post brings you the best Merry Christmas banners, you can actually use any of our free printable banners for any occasion. They are perfect as a Christmas decoration, birthday party banner, wedding decoration, baby shower decoration and so many more.
Our free printable banners can be used to create any message for any occasion. The banners include the full alphabet, numbers from 0 – 9, symbols such as an exclamation mark, a question mark, dash and hashtag, and ordinal numbers (st, nd, rd, th).
Just print, decorate, celebrate and have a Merry Christmas!
Our free printable Merry Christmas banners are designed to fit US Letter size (8.5" x 11") and can also print on A4 size paper. You can also scale these to fit other paper sizes like A5 for smaller banners if you prefer.
You'll find instructions at the bottom of this post on how to print, cut and hang these Christmas banners for decoration
To use our free printable banner letters, simply save the PDF to your computer before printing. This includes the full set so that you can get them together and print them all at once.
These Christmas banners are free for personal use and are not to be resold or redistributed.
Keep reading for our full range of Christmas Banners and how to display them!
Free Printable Red And Gold Merry Christmas Banner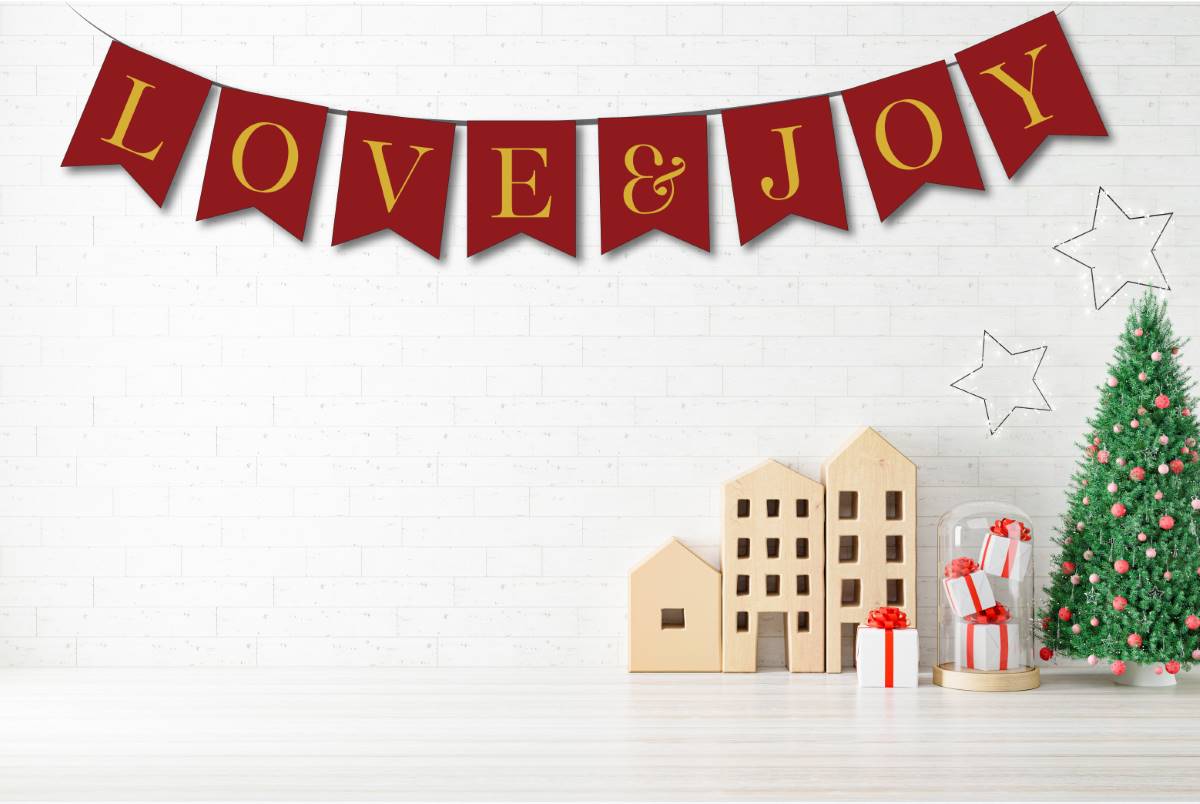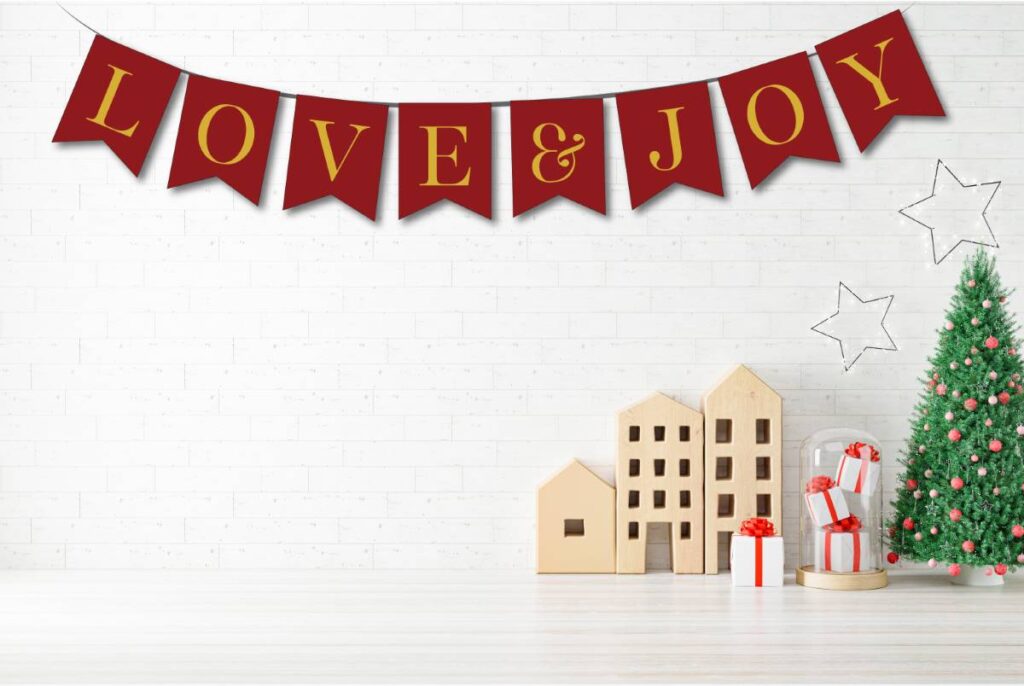 This is a beautiful red and gold banner that can be used for so many different occasions. It's the perfect banner for Christmas, for celebrating, and even for themed parties. I'm not going to lie, when I was designing this I instantly thought "Gryffindor" – it's a dream come true for any fellow Gryffindor!
When it comes to Christmas, red and gold are colors that go way back. Think about the colors as you were growing up, and even when your parents were growing up.
Red and gold seem to be the nostalgic Christmas colors we love and cherish.
---
Free Printable Red And White Christmas Banner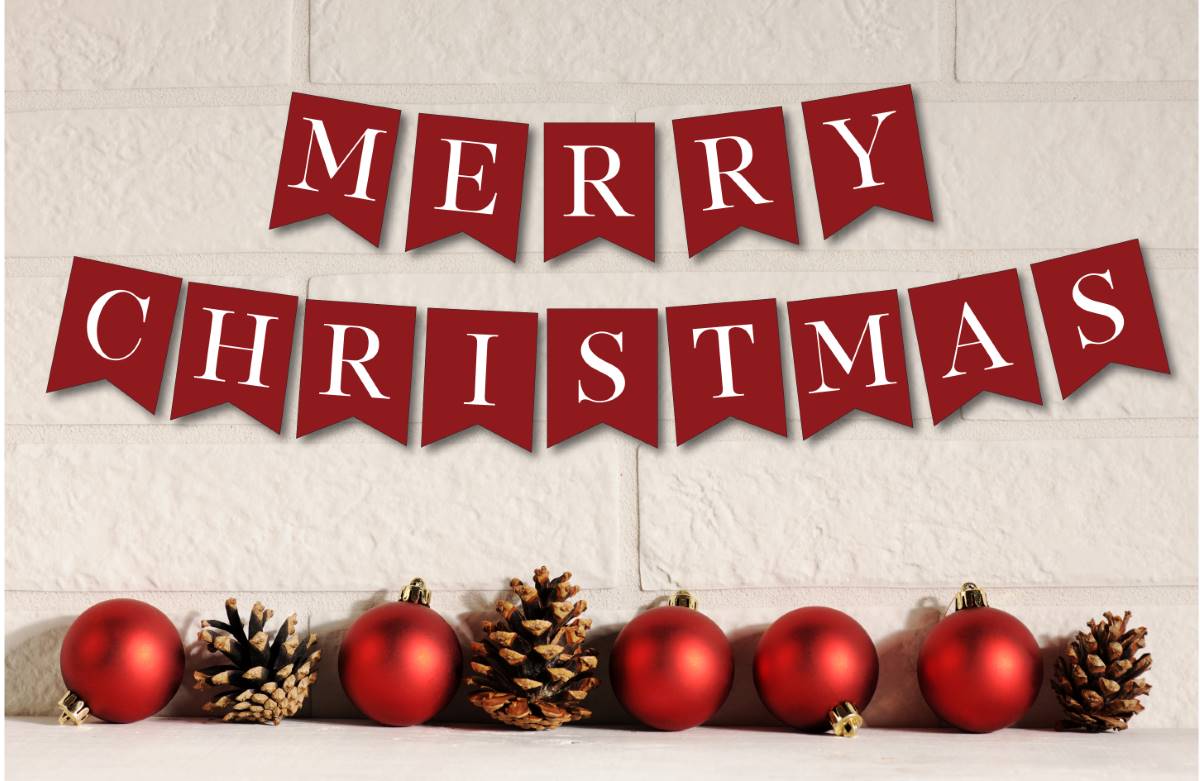 If you're not much of a gold fan, but love that deep red color then our Red and White Christmas Banner is a great alternative option.
It uses a beautiful and elegant typeface with two popular Christmas colors – red and white. It's such a stunning Merry Christmas Banner and would look lovely above a festive mantel with red baubles.
---
Silver and White Holly Christmas Banner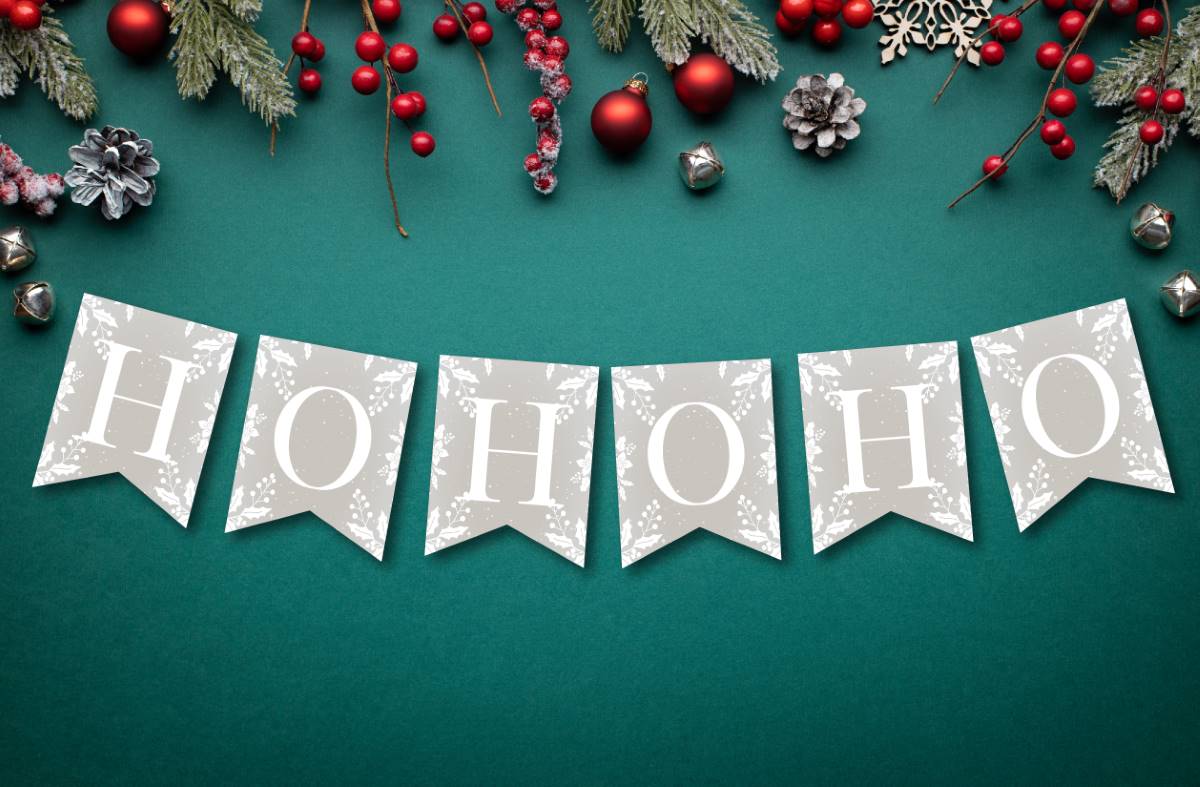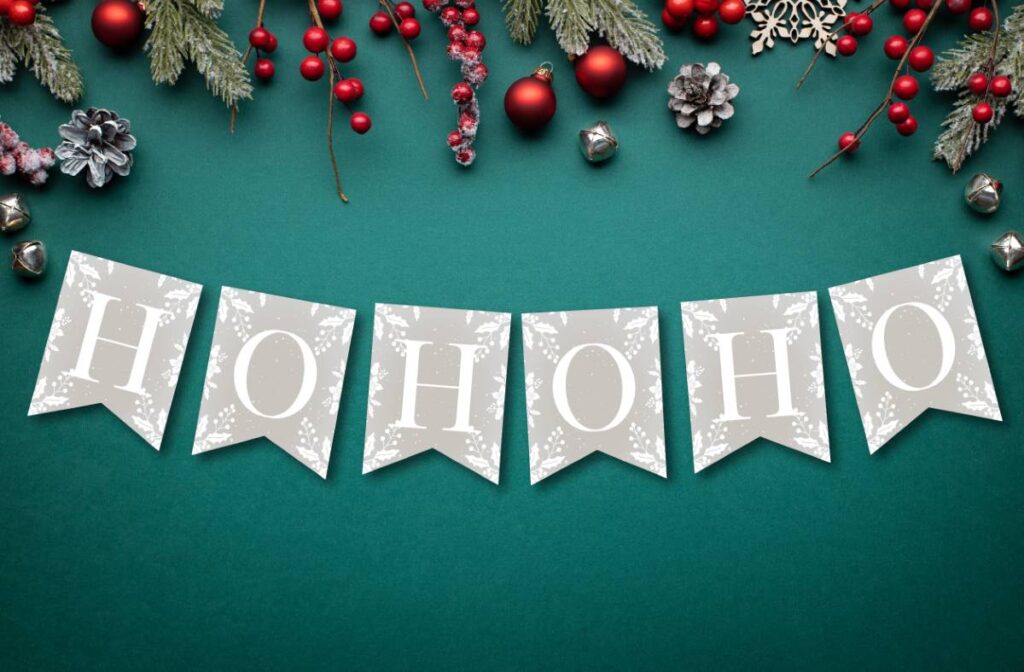 If you're theme for Christmas this year is silver and white then this Christmas banner is the one for you. It's subtle, pretty, and will match a white Christmas tree perfectly.
It's a beautiful and glamorous Christmas decoration that gives a cool touch to any home.
---
Red and Gold Bells Christmas Banner Bunting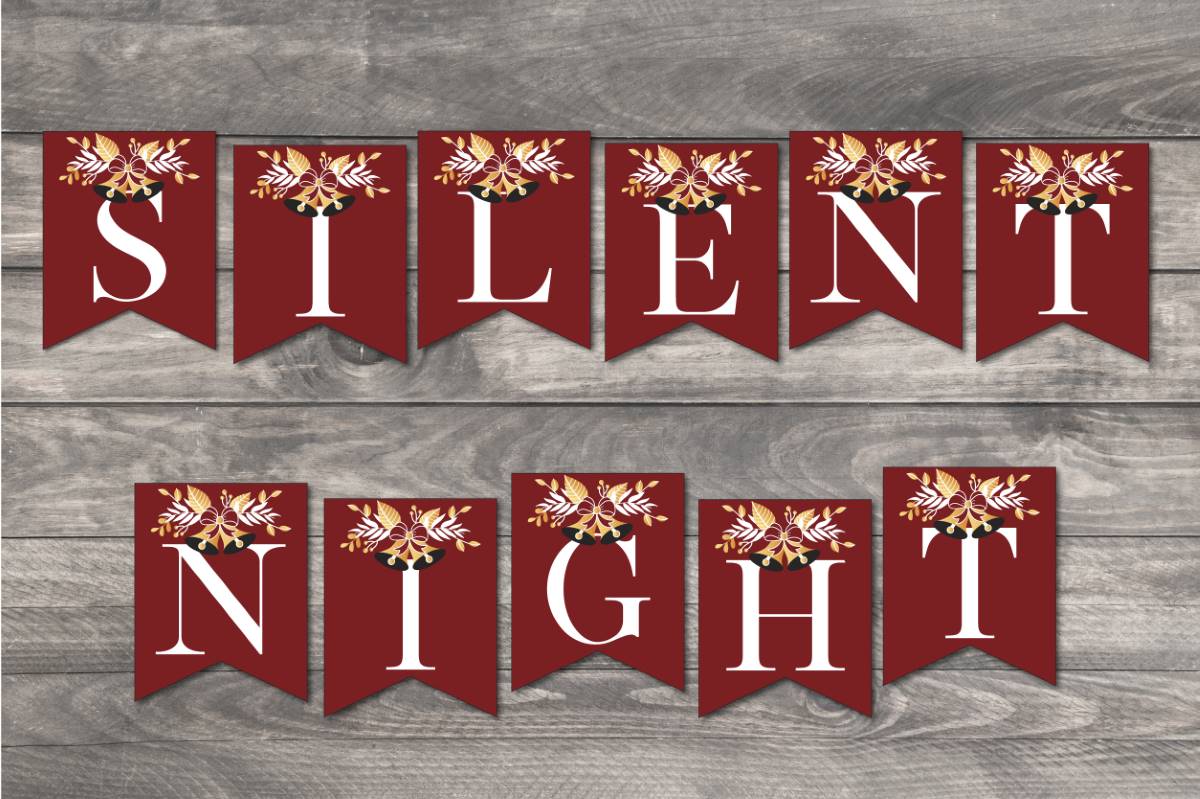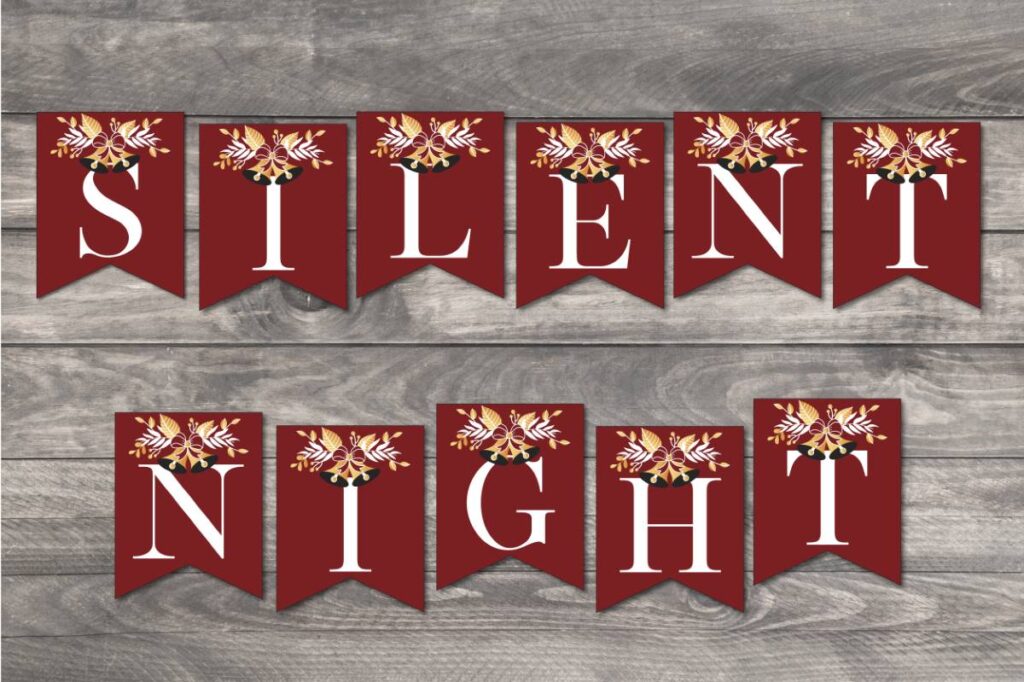 This beautiful red Christmas banner features gold Christmas bells with every letter. This Christmas bells banner printable has a nostalgic feel to it and feels quite traditional.
It's a lovely Merry Christmas banner for those who love a little nostalgia and would look great in any home.
---
Beige and Gold Christmas Banner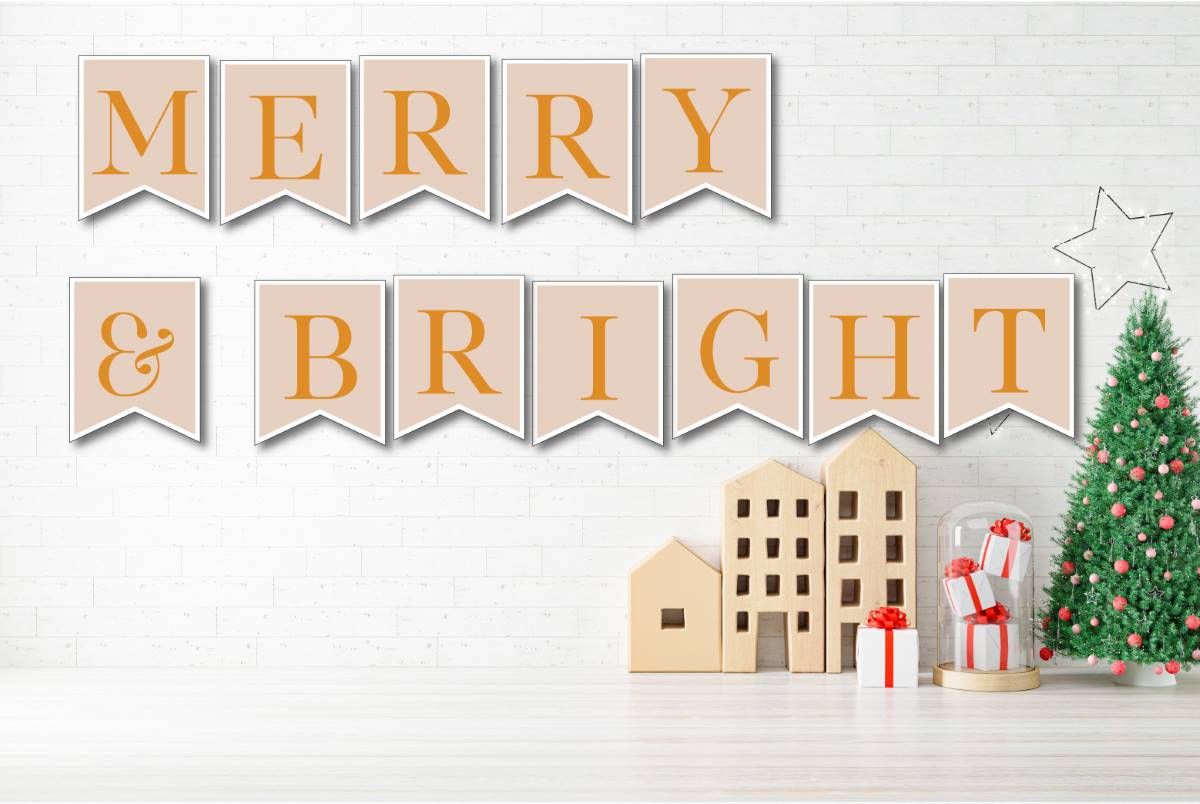 Christmas comes in all different colors, and lately, many people love more subtle colors when it comes to decorating for Christmas.
That's why I've created a soft beige and gold Christmas banner for a different touch on the traditional Christmas colors.
This beige and gold banner is subtle and pretty and even if you don't want to use it for Christmas, you can use it to create any lovely message.
---
Christmas Jumper Design Banner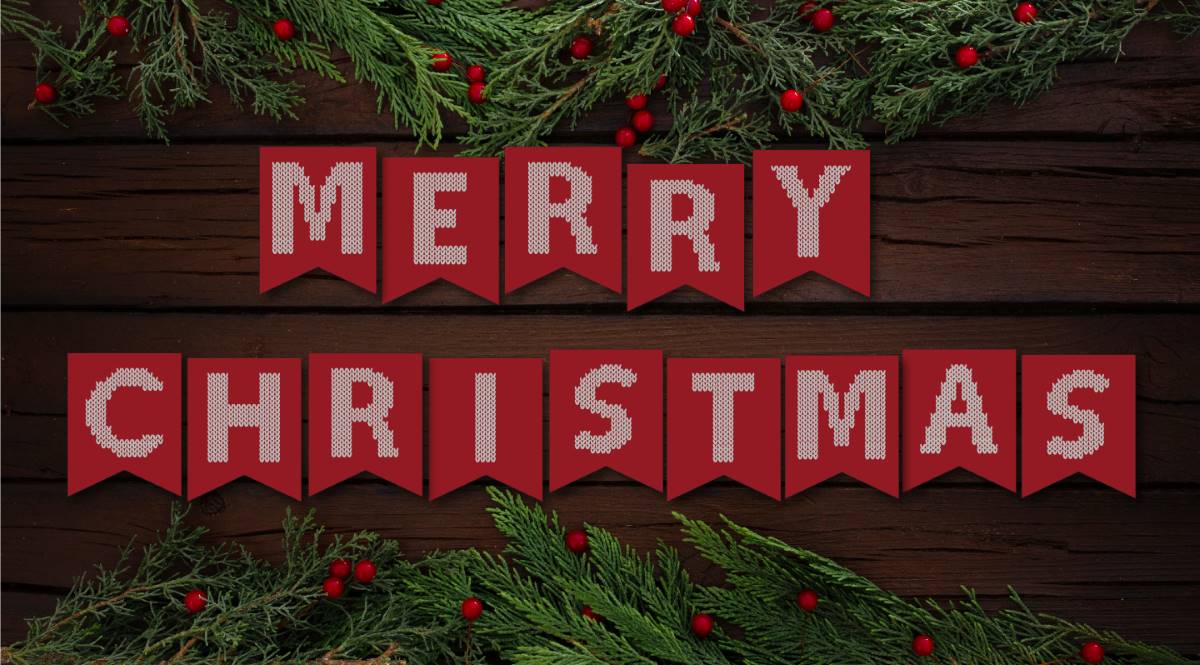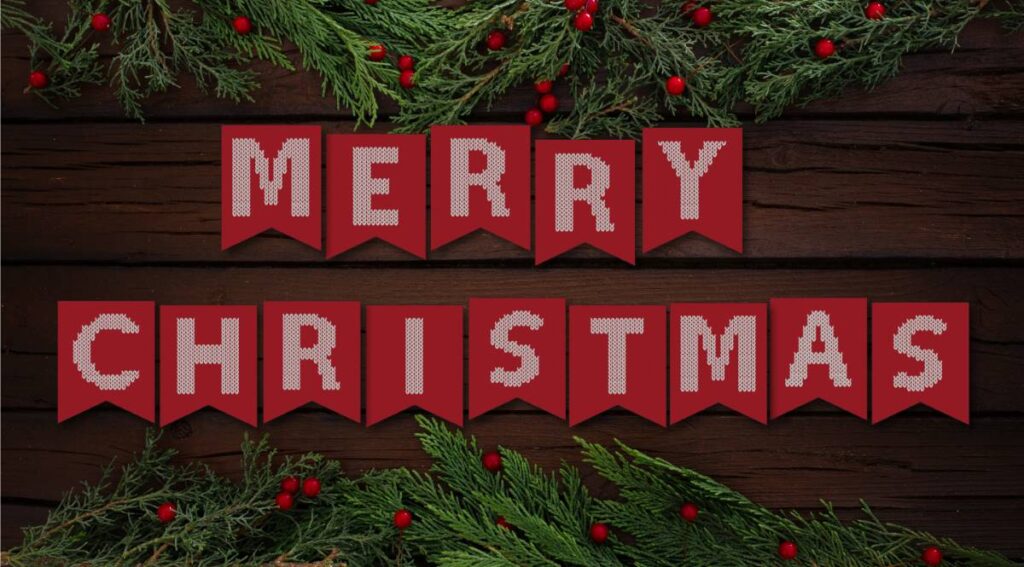 Looking for something a little fun and different this Christmas? Why not convey your Christmas messages in a fun Christmas jumper style?
This free printable Merry Christmas banner uses a typeface that represents the stitching of a homemade Christmas jumper and is such a cute way of saying Merry Christmas!
---
Christmas Lights Banner Bunting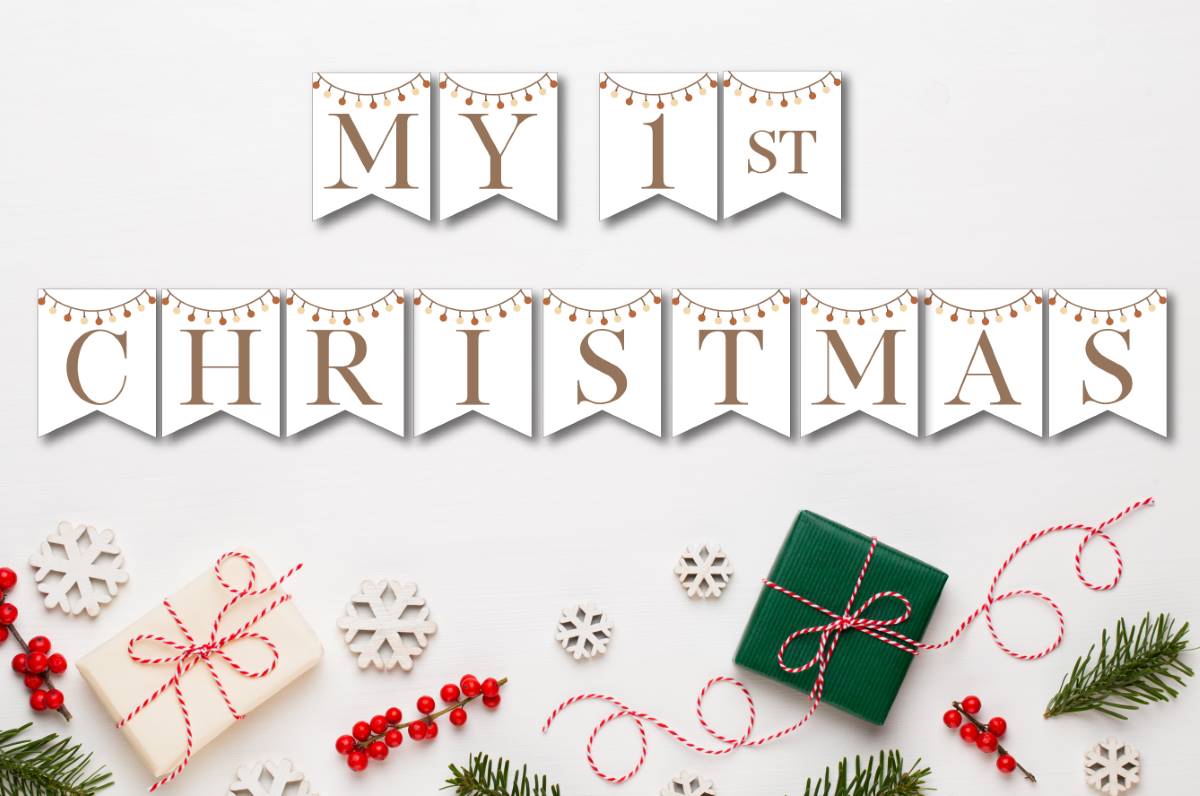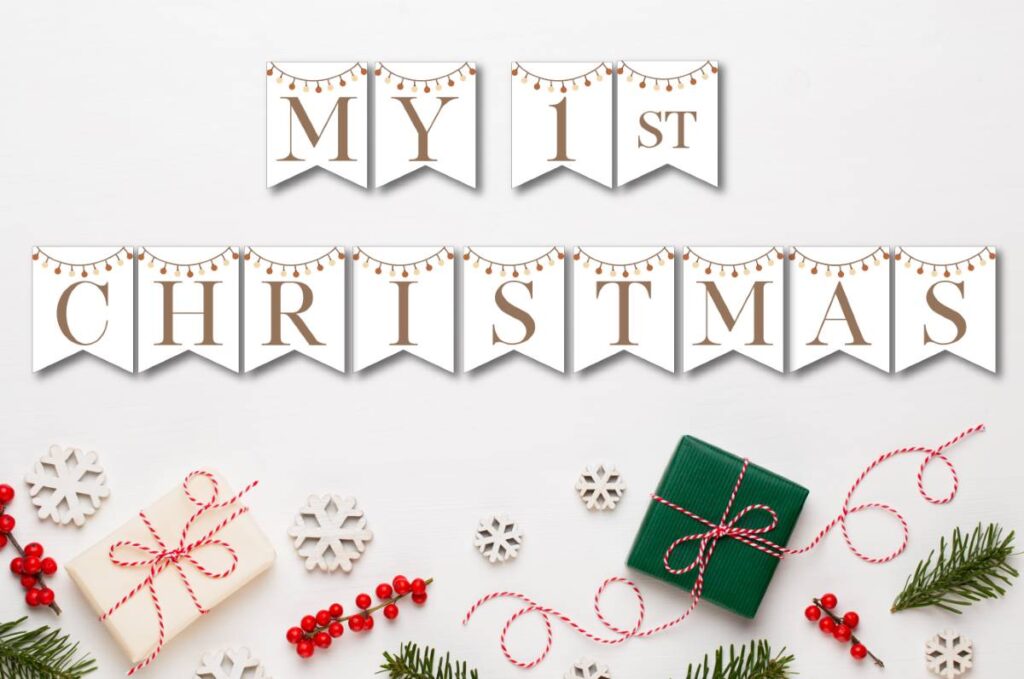 This earthy-colored Christmas banner is a great option if you want something a little less mainstream and a little more boho. This beautiful Christmas Lights Banner Bunting features earthy-colored text with soft earthy baubles.
It's a great banner that offers Christmas vibes that aren't too Christmassy.
---
Star Christmas Banner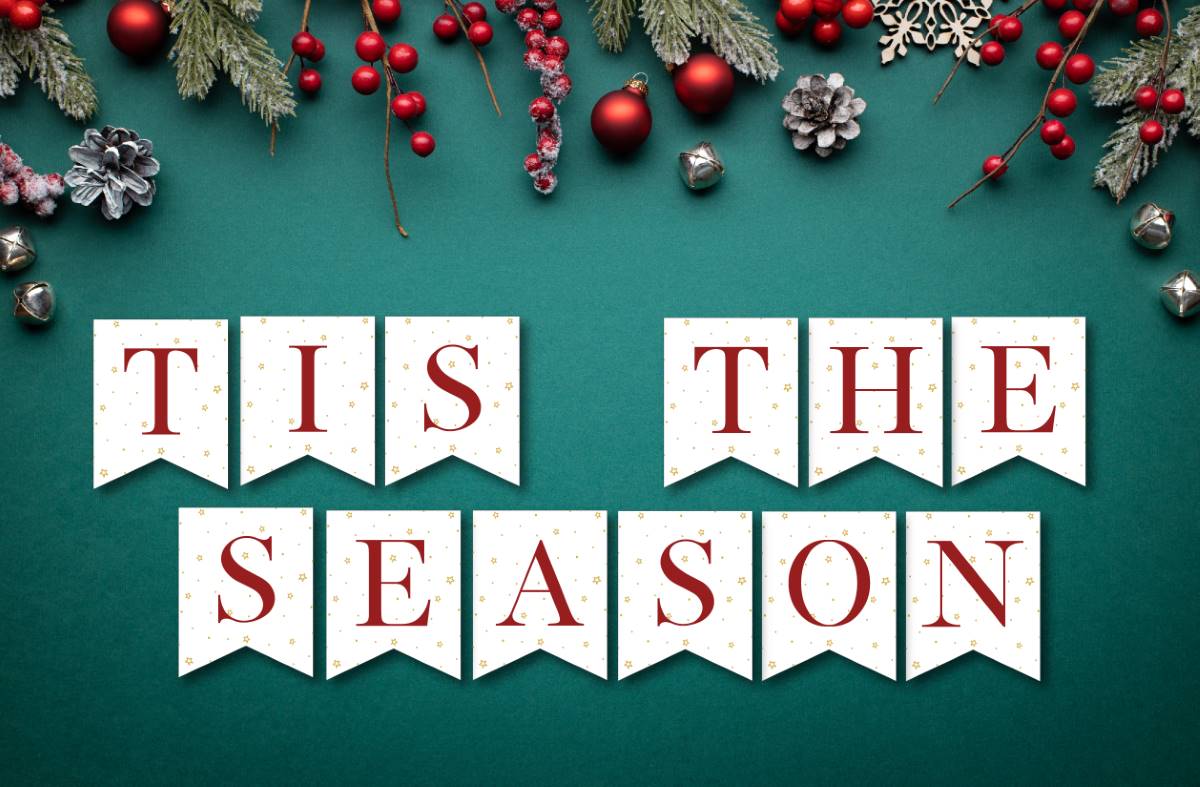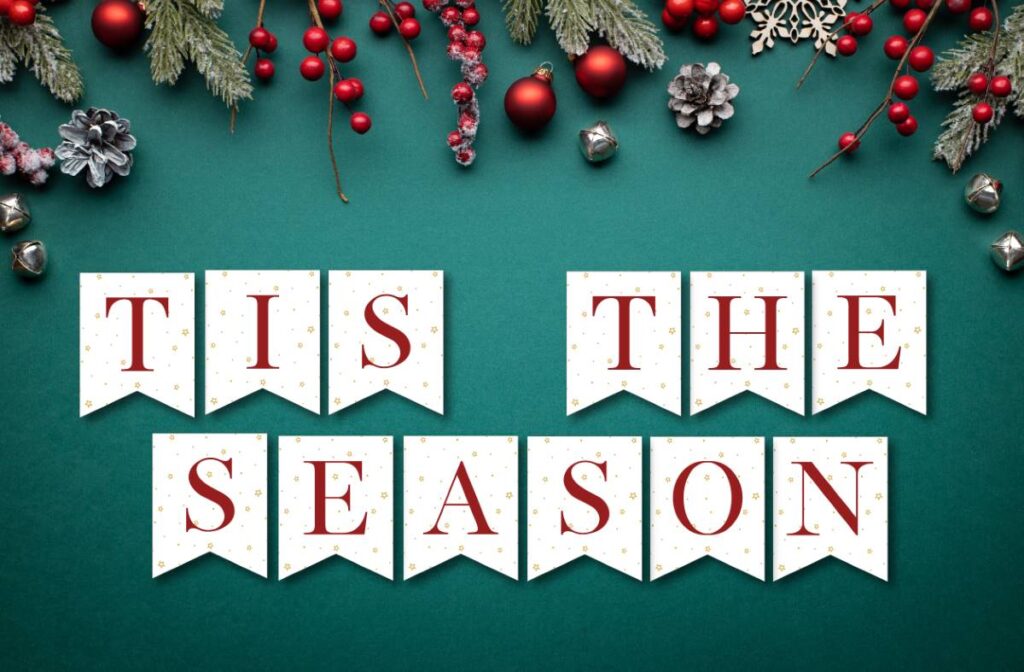 This star Christmas banner is so pretty and delicate. This lovely banner features deep red writing with gentle golden stars. It's a very subtle and elegant Merry Christmas banner that adds a beautiful touch to any room.
If you're looking for something gentle this year, then this Christmas banner is the way to go.
---
Blue Floral Christmas Banner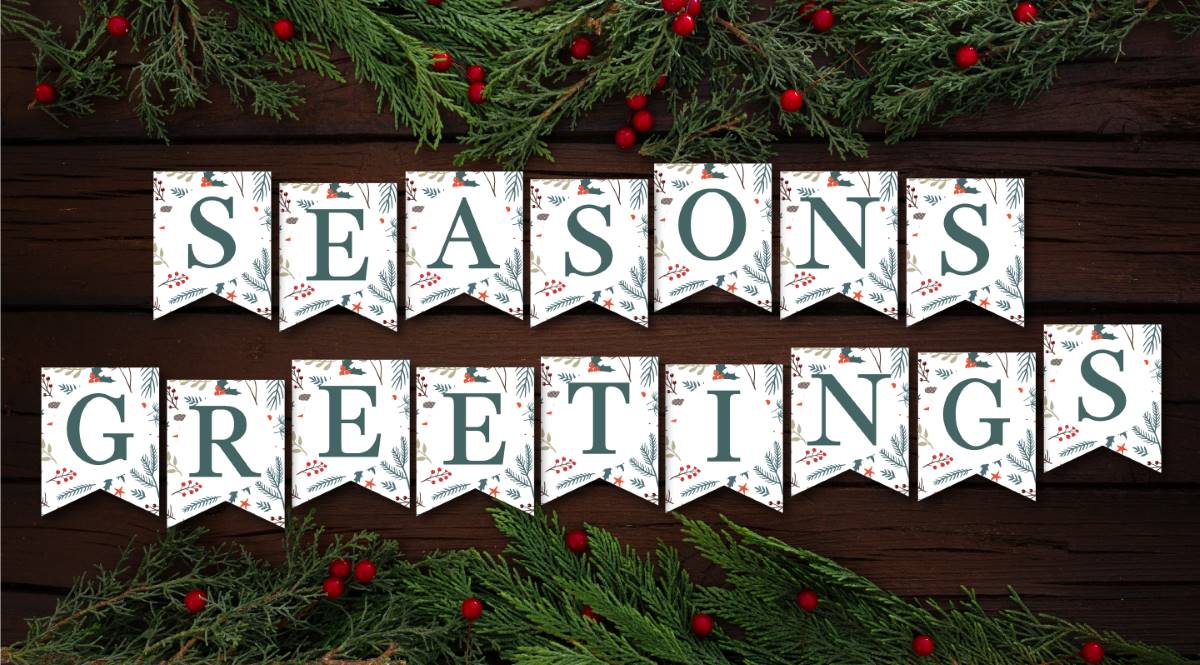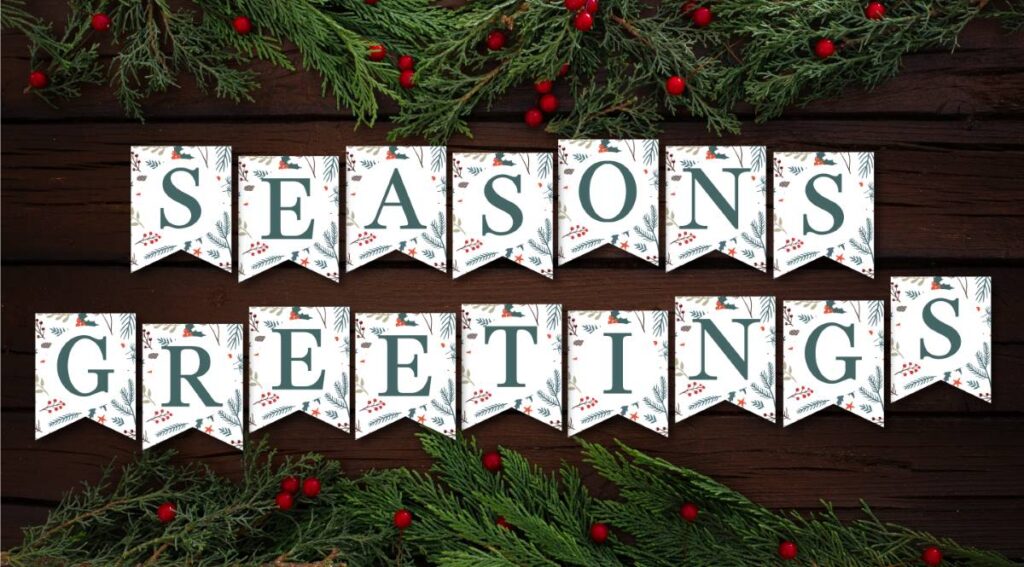 I love this floral Christmas banner! It's so beautiful and features pretty blues, popping reds, and a touch of deep purple. This is such a pretty banner for Christmas and encapsulates the very best of winter botanicals.
Use this free printable floral Merry Christmas banner in your home or at your Christmas party this year for something extra special.
---
Scandi Christmas Banner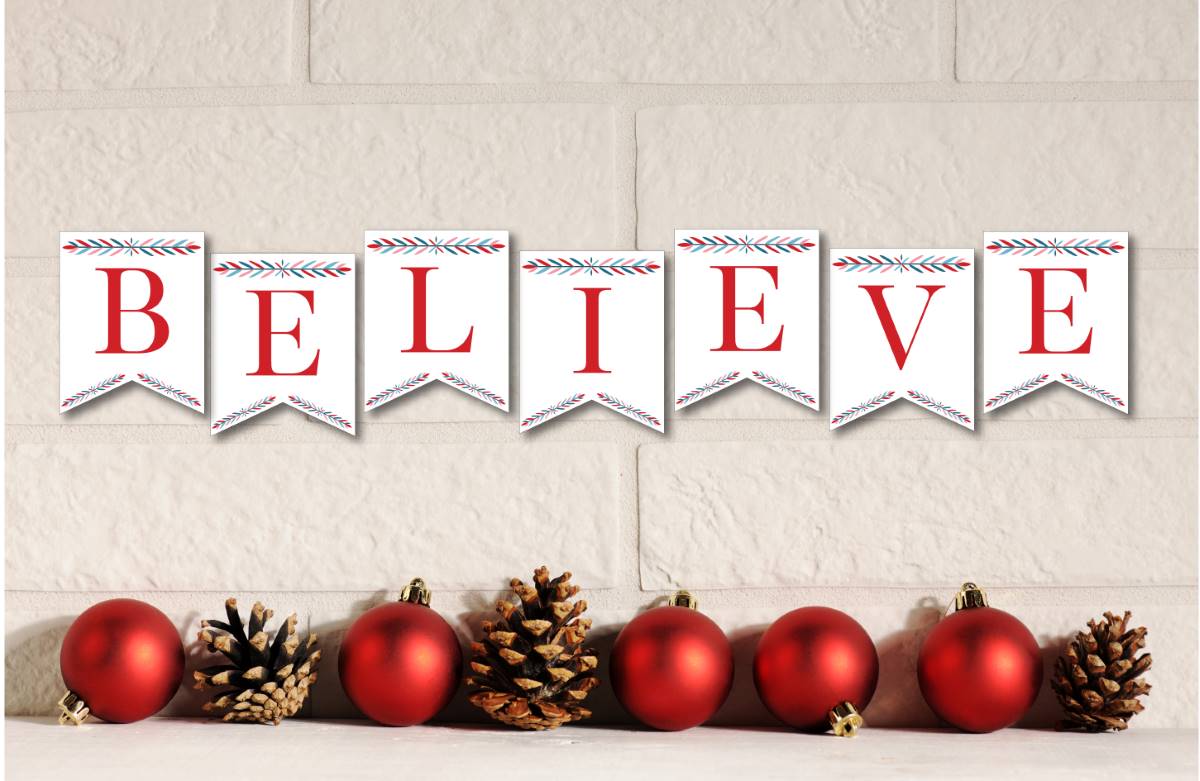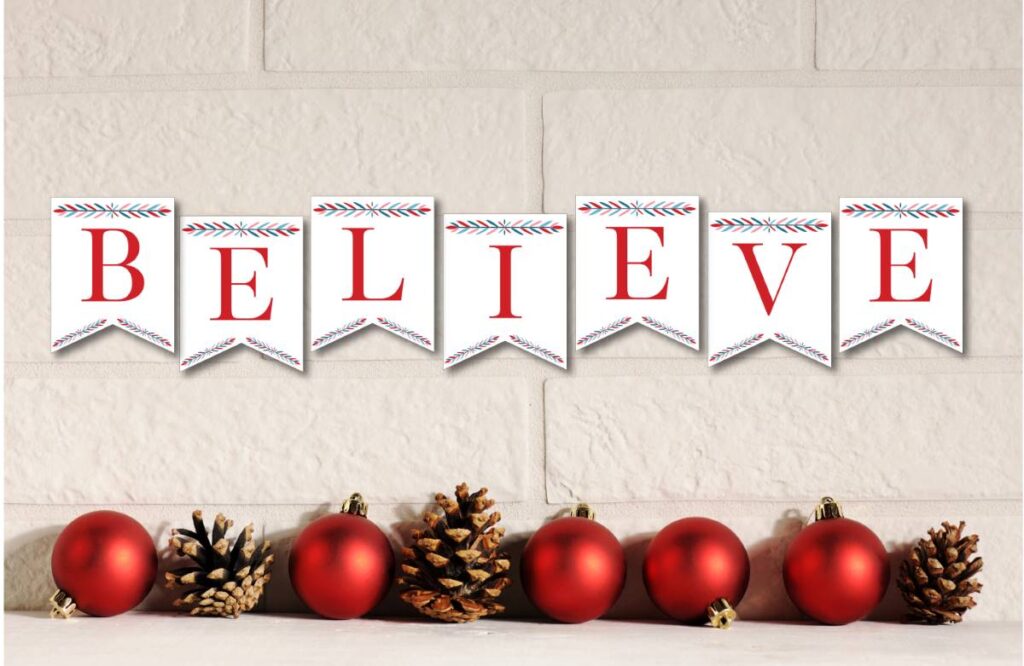 This modern Scandinavian Christmas banner is simple, cute, and colorful. It features a simple and pretty Scandinavian design in a mix of red, blue and pink which makes this a fun and colorful banner for any occasion.
---
Christmas Jumper Style Banner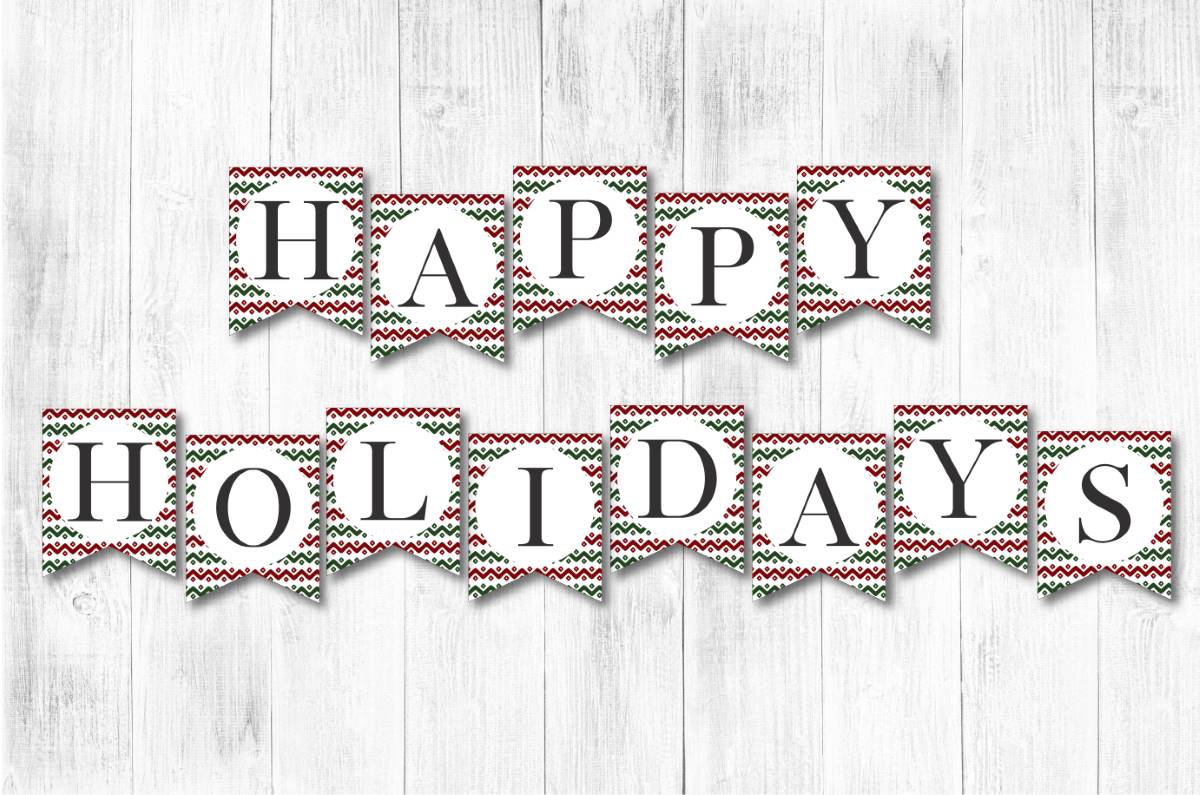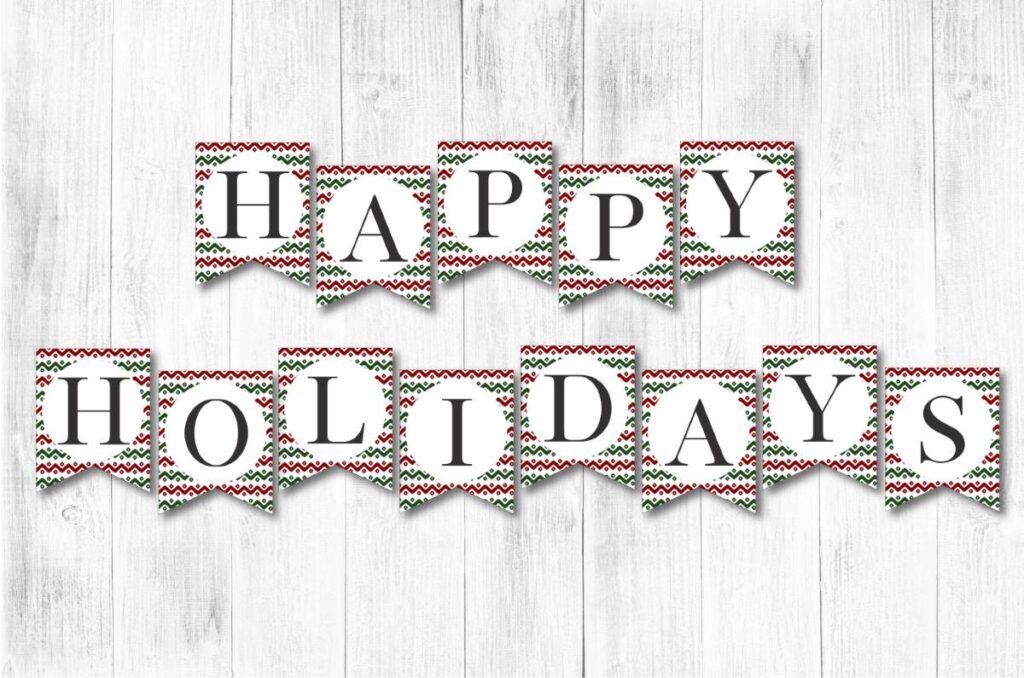 Ugly sweaters are such a big part of Christmas and are such fun. If you don't have the pleasure of wearing an ugly sweater this Christmas then use this Christmas Jumper Style Banner instead! It's fun, a little bit cringy but will definitely boost the mood!
---
Beige Christmas Banner Bunting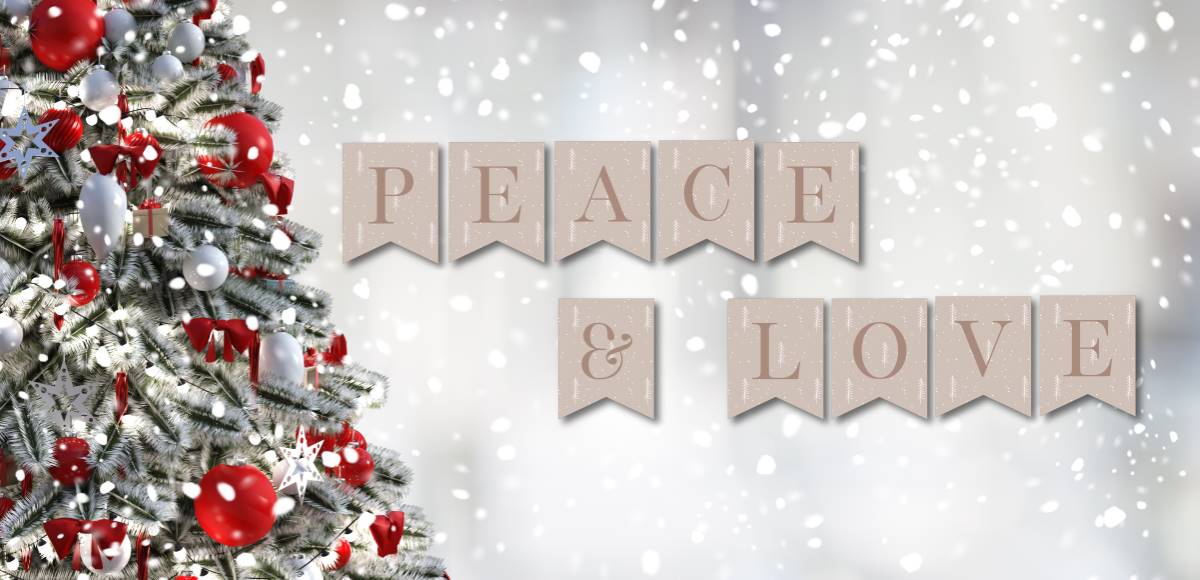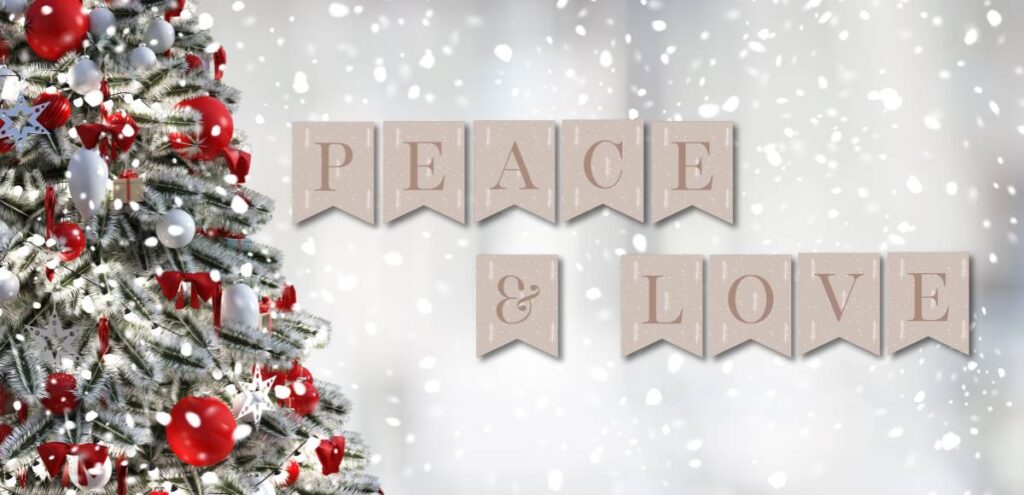 If you're looking for a Christmas banner that is cute and muted then this is a nice option. This beautiful Merry Christmas banner features soft beige colors with pretty white winter trees and snow.
It's such a minimalist, cute, and pretty Christmas banner for any room in the house.
---
Burlap Christmas Banner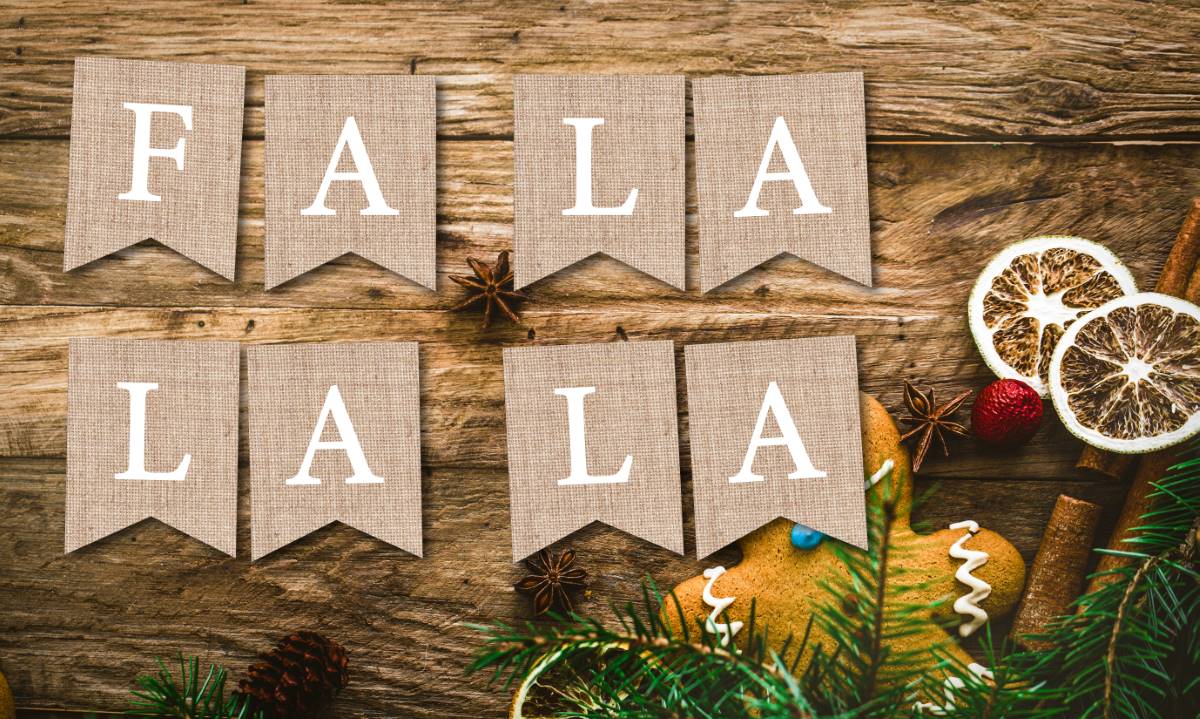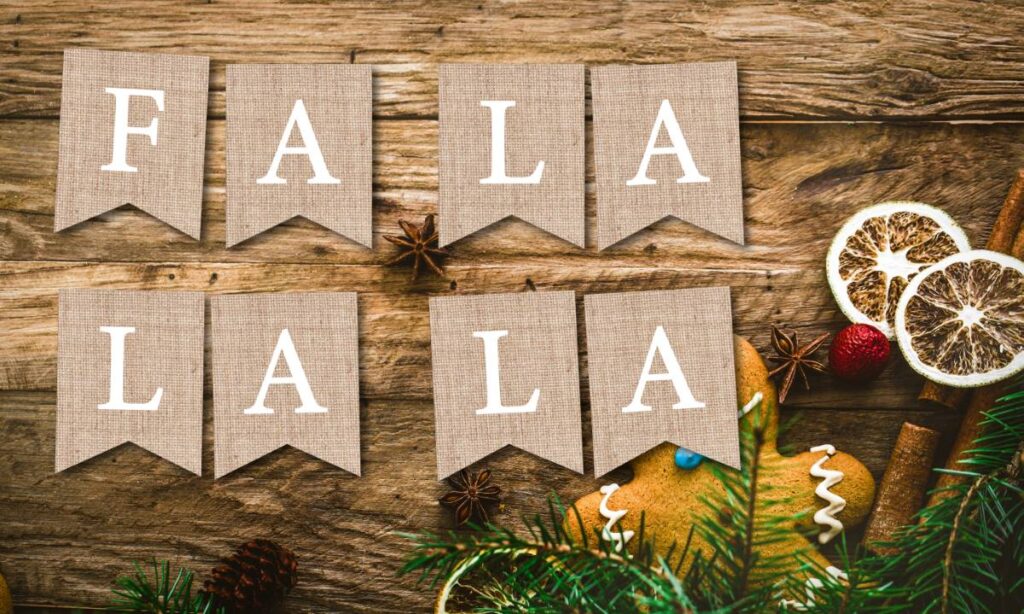 This burlap Christmas banner is perfect for a farmhouse Christmas! This beautiful banner features elegant writing on a light burlap background and makes great a Christmas decoration.
Aside from Christmas, this burlap banner is perfect for weddings, parties, and any other social gathering.
---
Traditional Floral Christmas Banner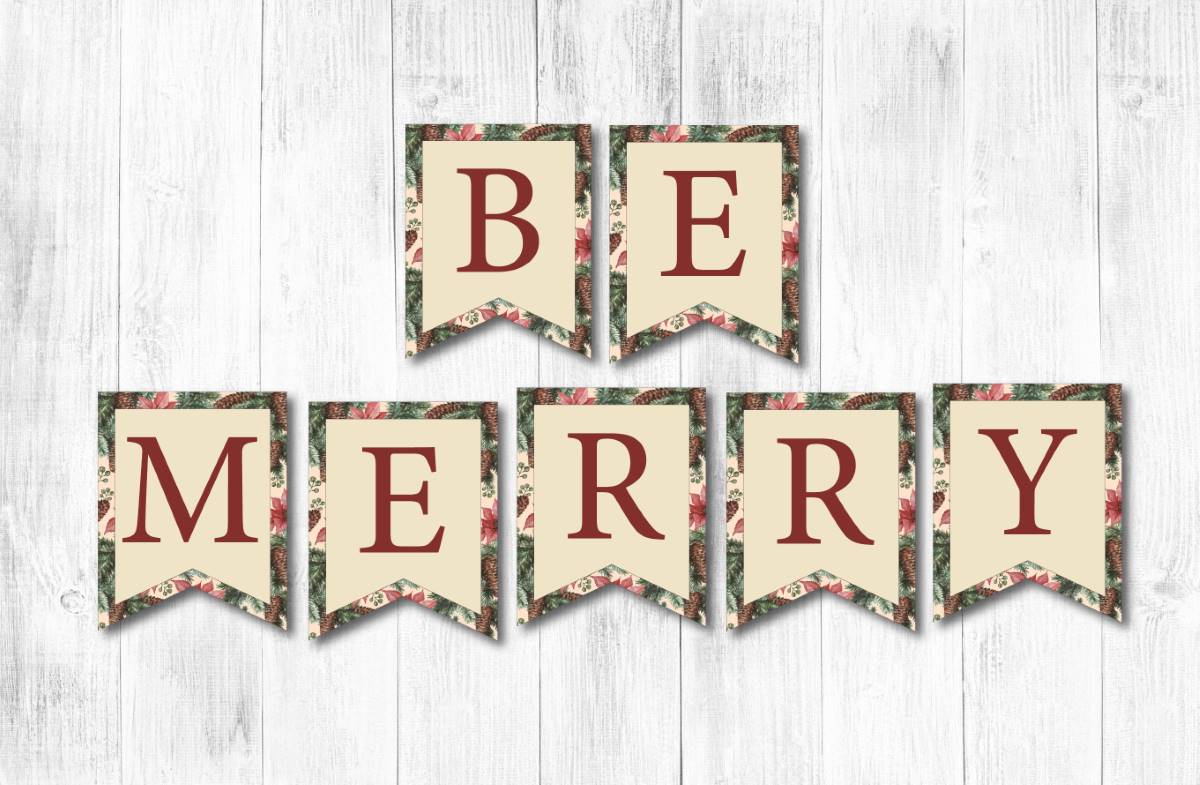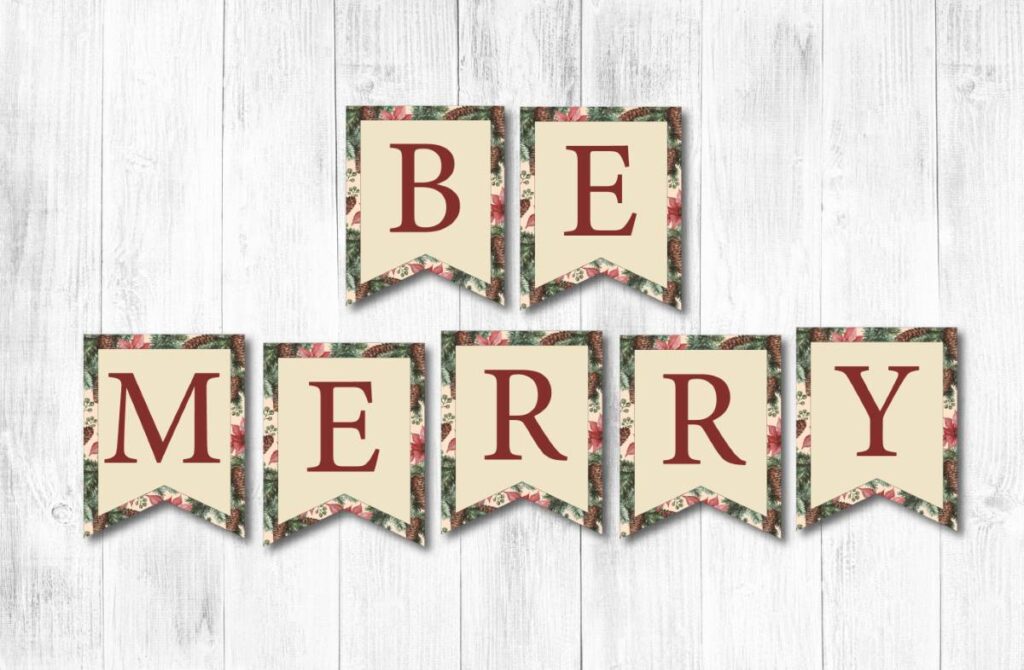 I wanted to create something pretty, traditional, and floral and so this Christmas banner was born. This bold Merry Christmas banner features a stunning background of pinecones, Christmas flowers, and pine leaves in a traditional illustration style.
The color palette is strong but muted, giving it a vintage feel.
---
Simple Christmas Banner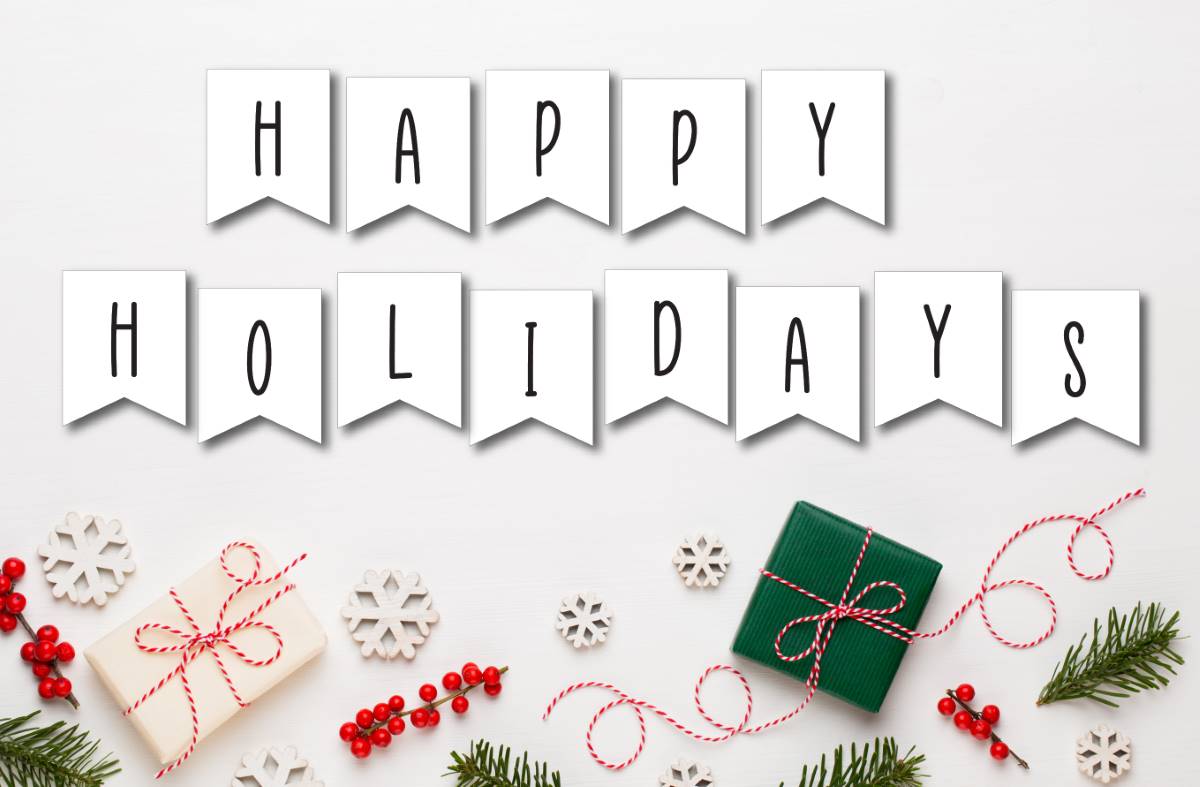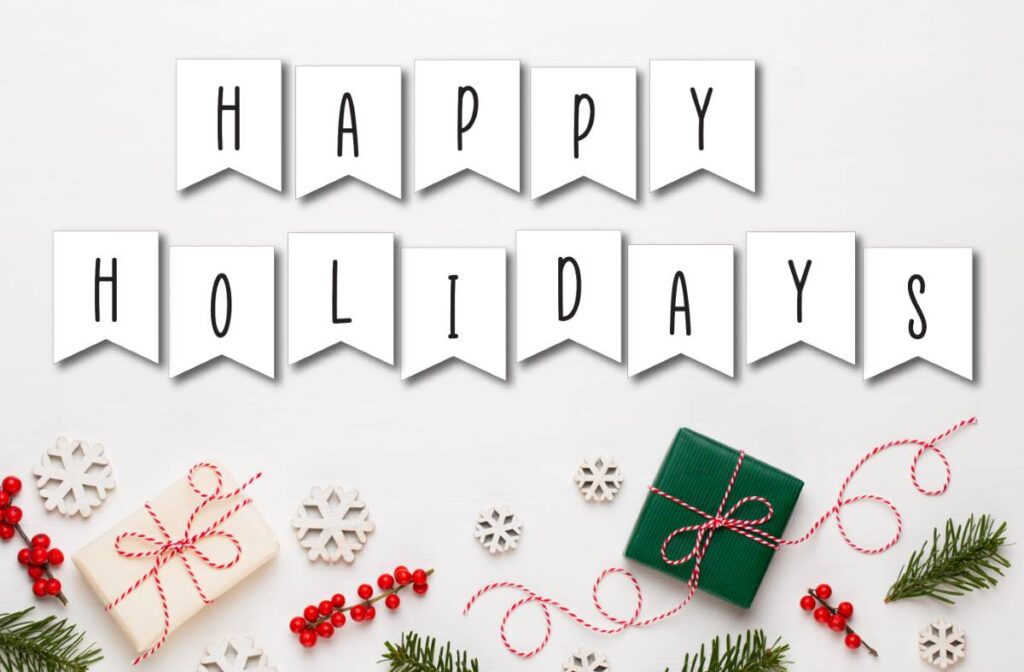 This Christmas banner steps away from the elegant font you're so used to seeing and offers something a little more fun, simple, and cute.
This simple Christmas banner features slim handwriting on a white background and looks unique and cute when a message has been created.
You can also have fun with this Christmas banner and doodle around the lettering or let your kids decorate it.
---
Chalkboard Banner
This lovely chalkboard Christmas banner looks amazing and makes a great Christmas decoration for any home or establishment. This Merry Christmas banner features traditional-style lettering on a chalkboard background and has a cool and unique vibe.
Other than using this banner for Christmas, it would make a great banner for advertising your 'specials' if you own a cafe or restaurant.
---
Glitter Red Christmas Banner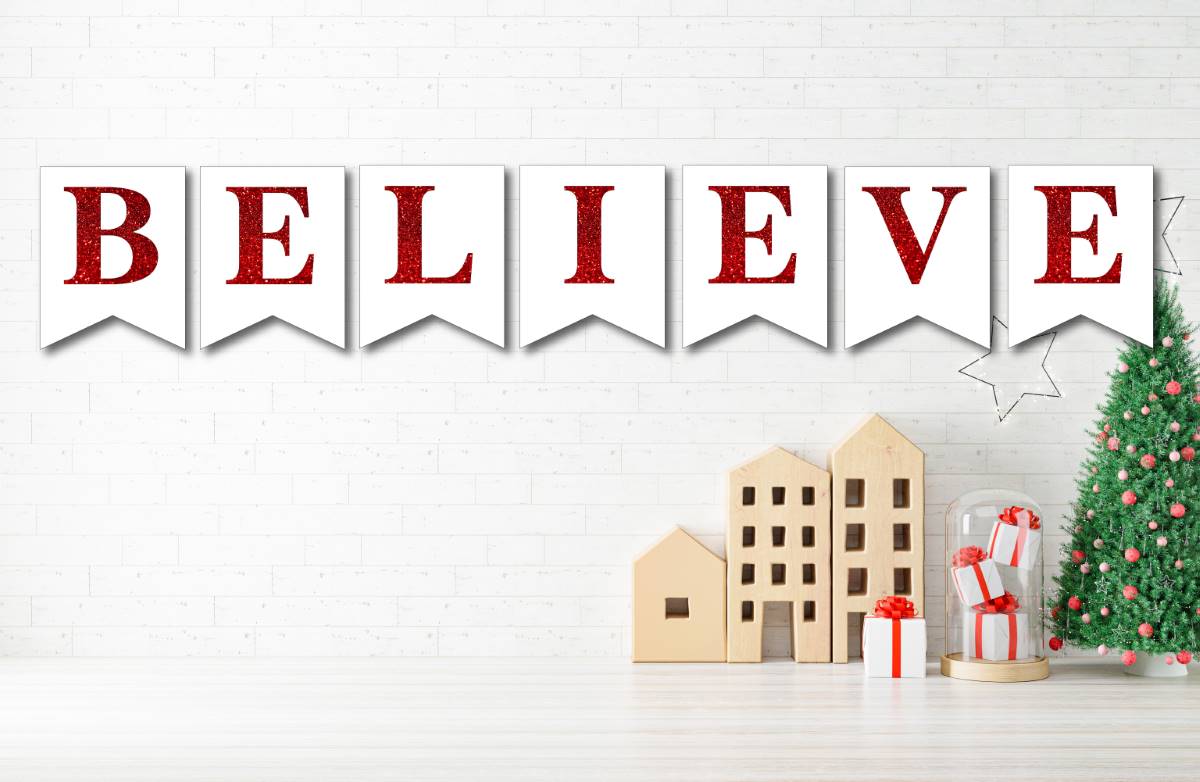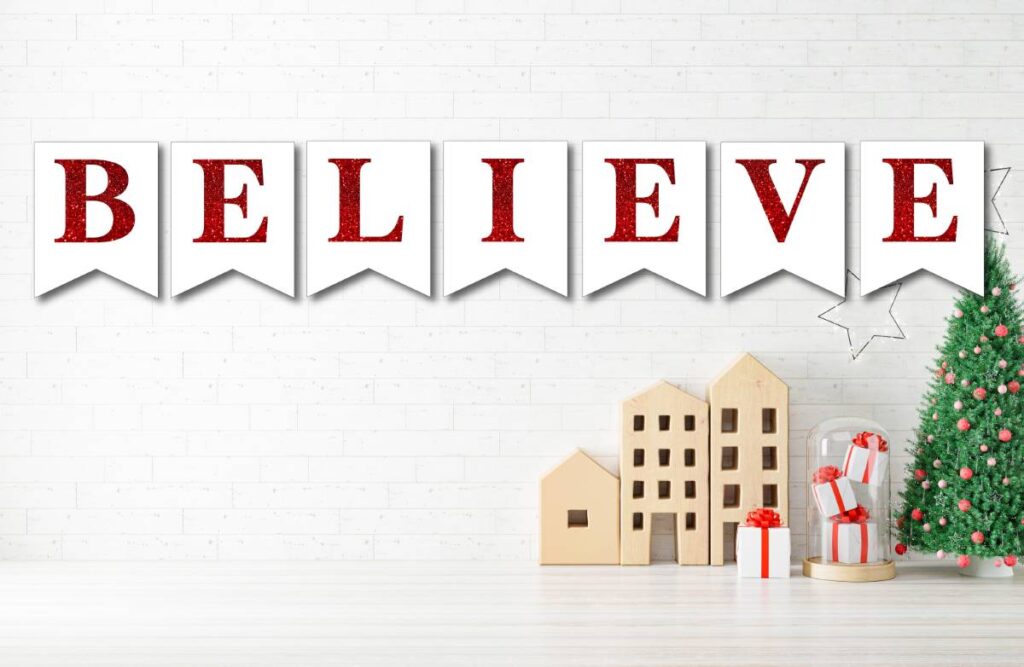 This burlap Christmas banner is perfect for a farmhouse Christmas! This beautiful banner features elegant writing on a light burlap background and makes great a Christmas decoration. Aside from Christmas, this burlap banner is perfect for weddings, parties, and any other social gathering.
If you want something sparkly this Christmas then why not use this free printable red glitter banner? This beautiful banner features red glittery bold letters on a simple white background. It's a quick way of adding sparkle to your home this Christmas.
Even better, once you have printed this banner, why not add some PVC glue and red glitter on top of the banner for additional sparkle and texture? It's also a fun activity for the kids to help out with!
---
Gingerbread Man Banner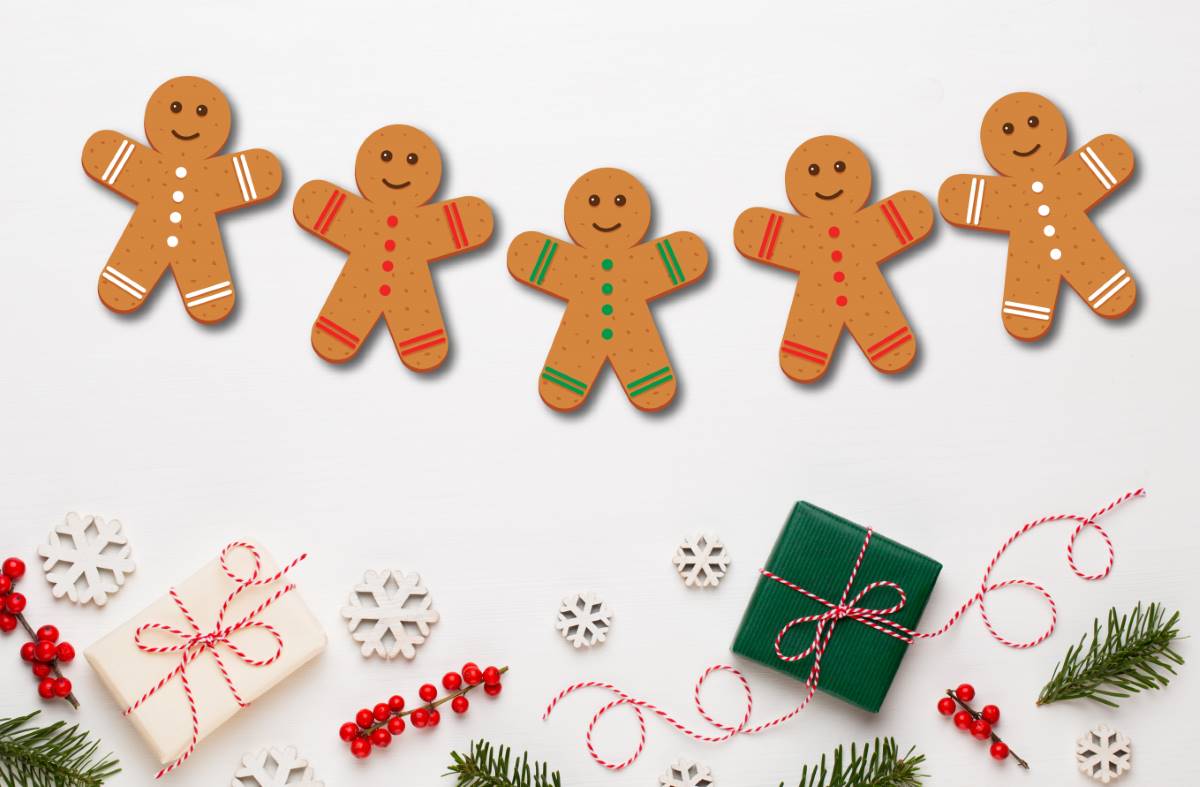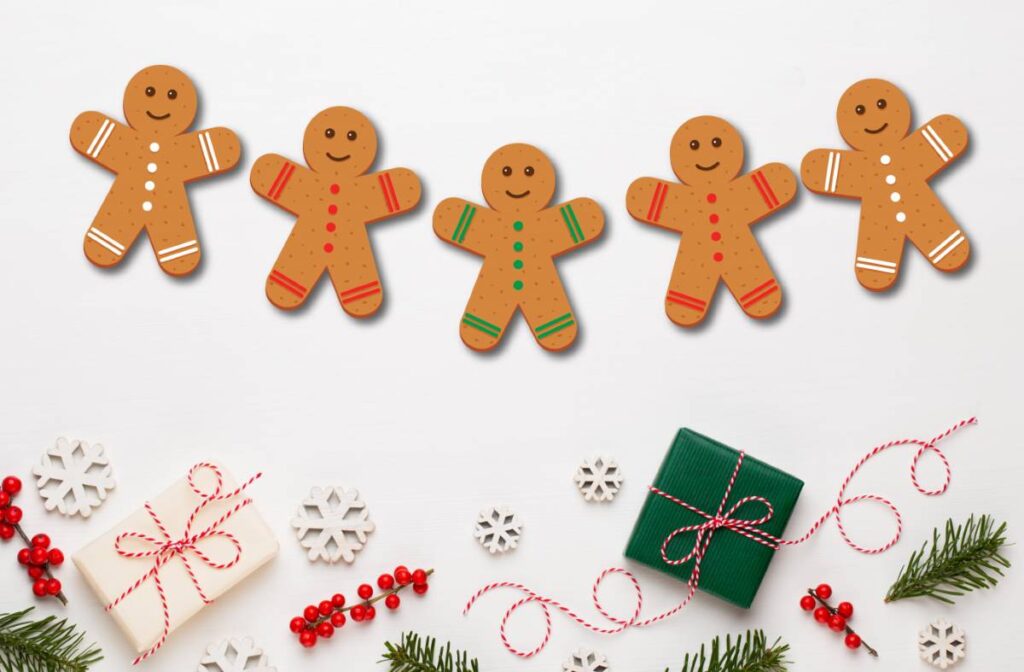 Christmas wouldn't be complete without a gingerbread man! This printable gingerbread man banner is so fun, especially if you have kids!
It features three gingerbread men with white, red, and green icing and is a super cute and fun Merry Christmas banner for any home. You could even hang this up in the kid's bedroom to spark Christmas joy every time they wake up!
I'd recommend taping string behind the gingerbread man or creating little holes in their hands to thread the string through.
---
To use our Christmas bunting simply save the PDF to your device and print them. You can use our banner hanging guide below for ideas on how to display your bunting!
How to hang your Christmas banners
When it comes to printing your own Christmas bunting or banner, you might be a little confused about how to hang it or display it.
We have three options for displaying your bunting that all are really easy and look great.
Take a look at our image guide below for help in hanging your banners.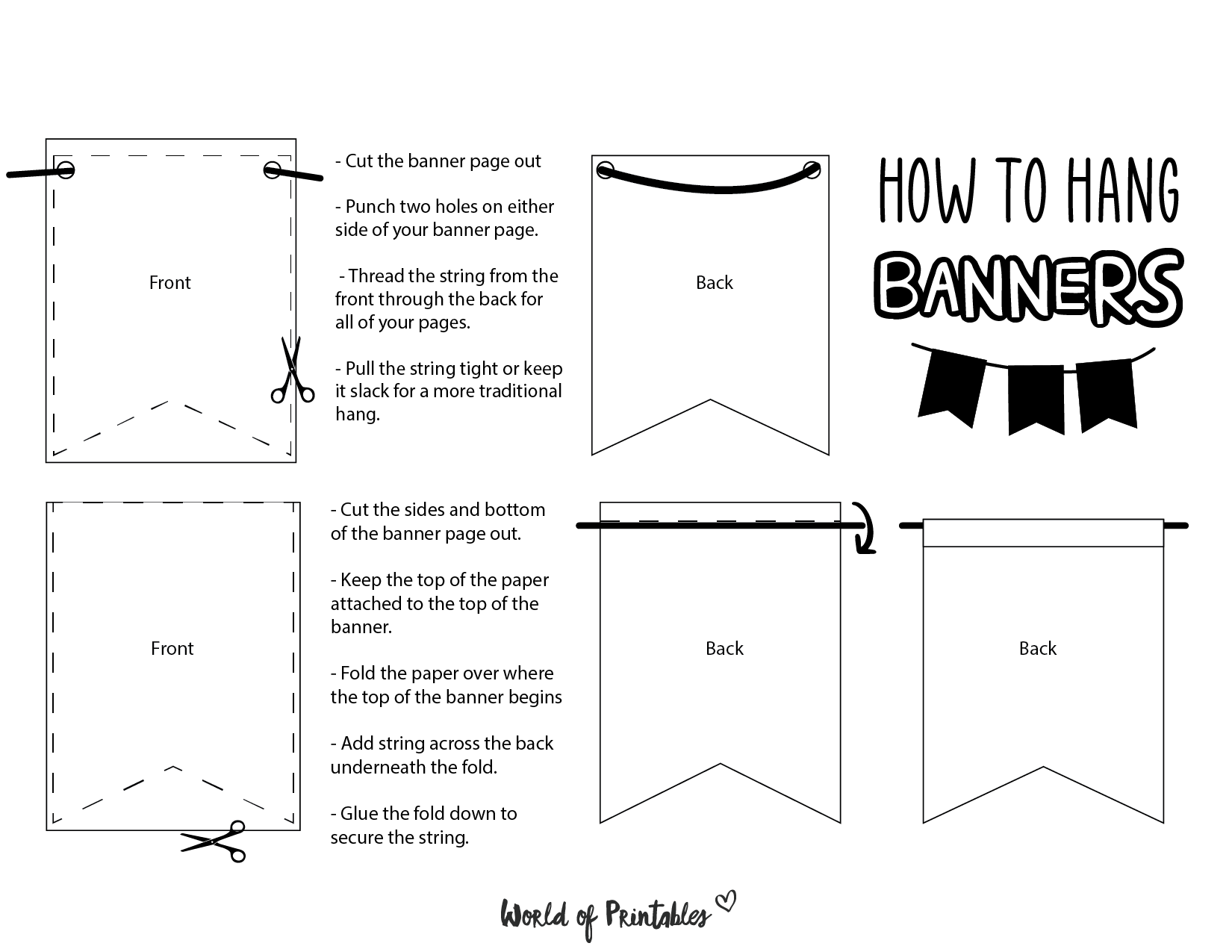 Stick it
You can simply cut your banner out, add double-sided sticky tape to the back and position your banner on the wall. Doing this allows you to display the banner in any way and angle them to suit your style.
Thread it
A more obvious way and more traditional way of hanging your banner is by using thread, rope, string, or whatever else.
Simply punch two holes in either side of the banner page and thread through, weaving in and out of your pages until your entire banner is suspended.
I find threading from the front is a better option as it hides the majority of the thread.
Fold it
If you want to hide the thread completely like banners you purchase from a store then use the fold method.
Cut around the banner but leave the top part of the paper intact (so your banner is longer and there is a white margin).
Fold the white part of the paper behind so you can't see it from the front.
Flip the paper over and add your string under the fold. Glue down the fold.
Now your banner is hanging with thread like a traditional banner but the thread is hidden.
These methods are such an easy way to display your banner or bunting.
The Best Free Printable Merry Christmas Banners
I hope you've found a Merry Christmas banner that you love and decide to use this Christmas! It brings me so much joy to know you love our free printables and that they have a positive impact.
All of our free printable Christmas Banners are free so go ahead and choose your favorites! Also, let me know in the comments which ones you love and how you plan to use them!
Also, be sure to check out our many other free printable banners, we've got many different styles for all types of celebrations and events, and they're all totally free.
If you loved this post then please share it with your friends and family or pin it for later. You can also follow us on Pinterest or Instagram too. Tag us in any of your Instagram photos or use the #worldofprintables hashtag so we can see how you use our freebies.
Have a blessed and Merry Christmas!
Follow World of Printables on Pinterest