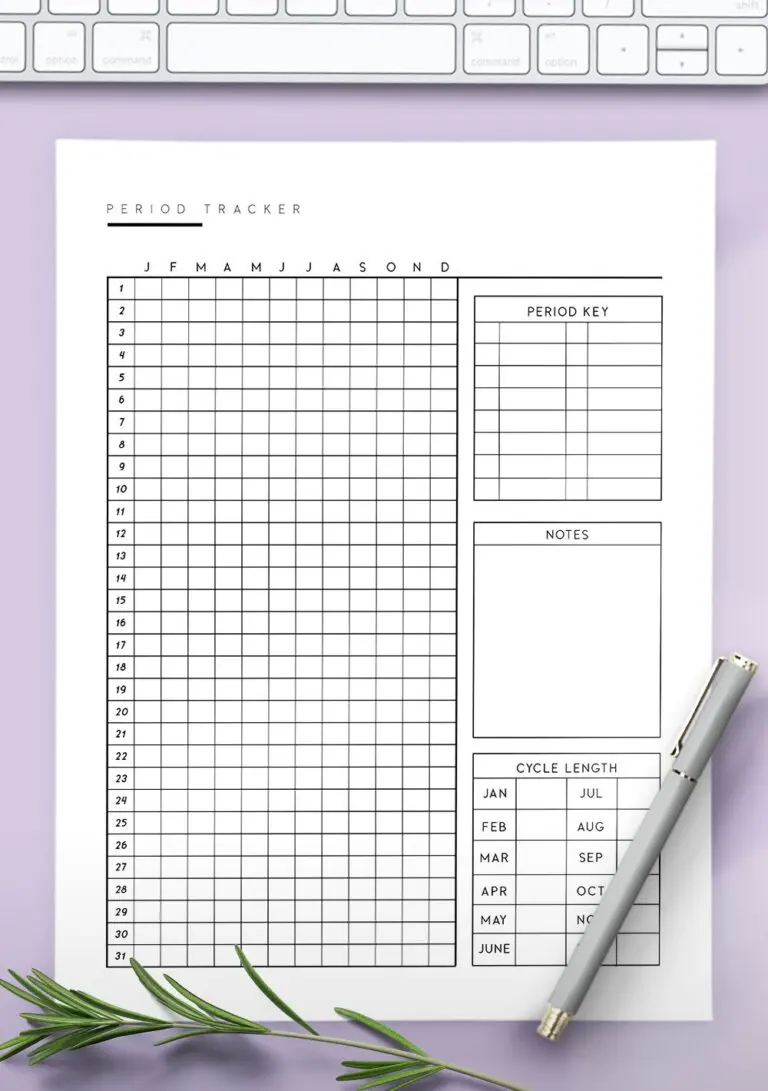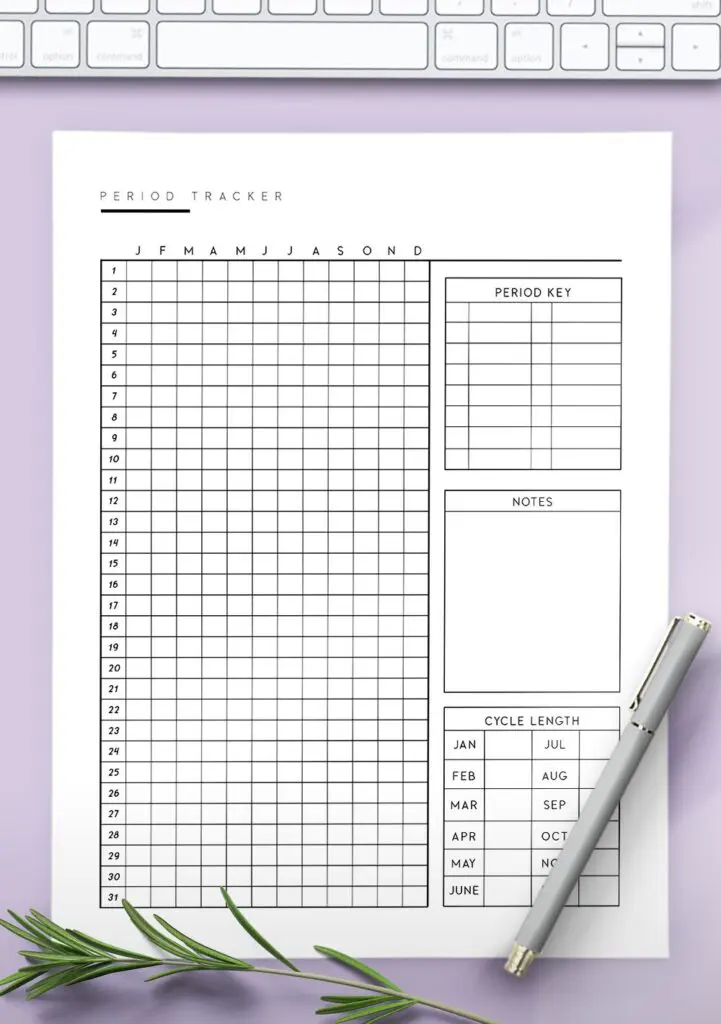 Use this printable period tracker to keep track of your menstrual cycle.
Women track their periods for different reasons. Sometimes it's so they notice any irregularities, sometimes it's because they are trying to get pregnant, sometimes it's so they can plan things around their periods like a vacation.
Whatever the reason you track your period, use this period tracker to help you stay in control.
The menstrual tracker template has been created so you can easily log your period every month of the year, with a key table for you to create your own marks for logging the things that are important to you.
Use a different symbol to represent the flow, a different color for when something seems off, or even a facial expression to log your mood. It's all about tracking your period in a way that benefits you.
The period tracker features:
A chart to log your period every month of the year
A period key
A notes box
A cycle length section
I personally really love this period template. I find it so easy to use and I love being able to customize it to my own needs.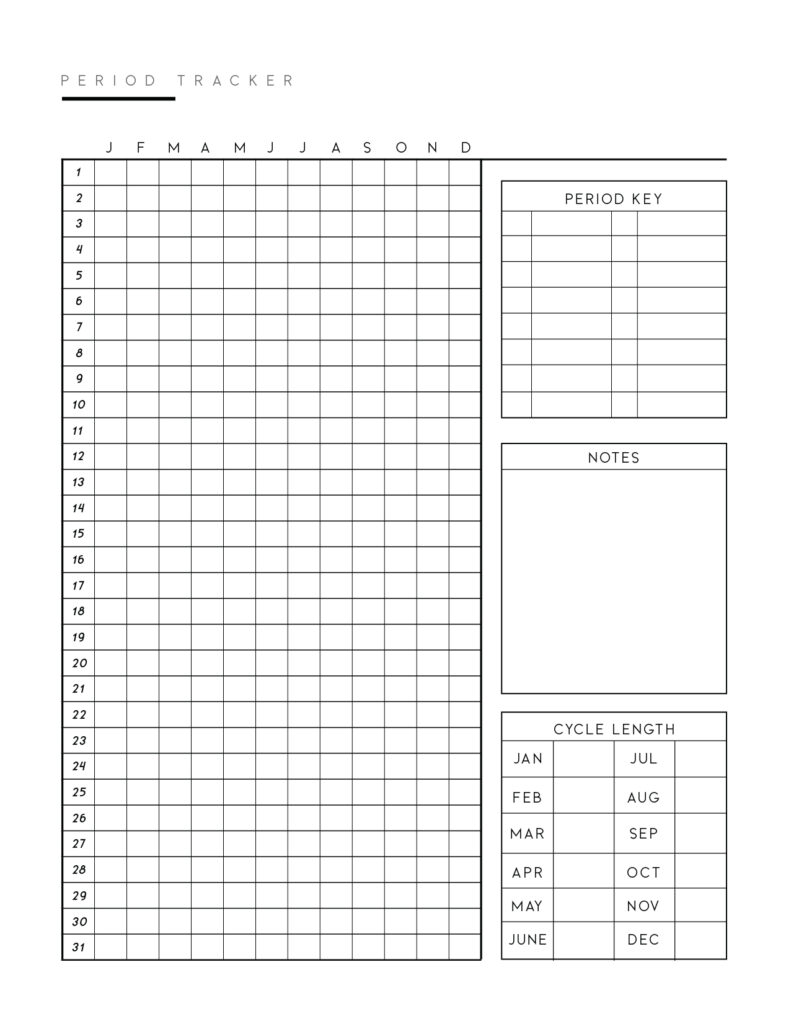 Printable period tracker template
If you love this printable template and want to try it out then why not get it today? The period tracker comes in four different styles – Classic, Cursive, Soft, and Botanical and you will receive all four styles when you get the pack!
You can also find this printable included in the Household Planner Bundle that features a ton of amazing planner pages to help you get your health and life on track and organized!
Our bundles are low cost and an easy way of getting lots of high quality printables quickly without having to find the ones you need.
How to make printables look awesome
INSTRUCTIONS
Get the printable period tracker template. If you are looking for more awesome free templates then check out our huge range of printable templates.
Print it! – Our templates look so good when printed on this bright paper.
These printable templates are designed as 8.5 x 11 pages. TIP: If you want to print using different size paper then simply insert this printable into Canva, set your dimensions to any size you want, then save and print, easy! Full steps in this guide.
Get the free printable period tracker
To get the period tracker for free, open the template image above and save to your computer.
Alternatively, for the highest quality version which comes in four different themes, see the button below to visit our product page. Use the coupon code displayed to get it for free.
Remember to look through the rest of our printable templates, we've got printables for every aspect of your life!
Find 100's more stylish planner templates that you'll love
Some of our recent planner templates. Find many more Printable Planner Templates that will help you get on top of your life with ease. You'll love them.
Follow World of Printables on Pinterest for more