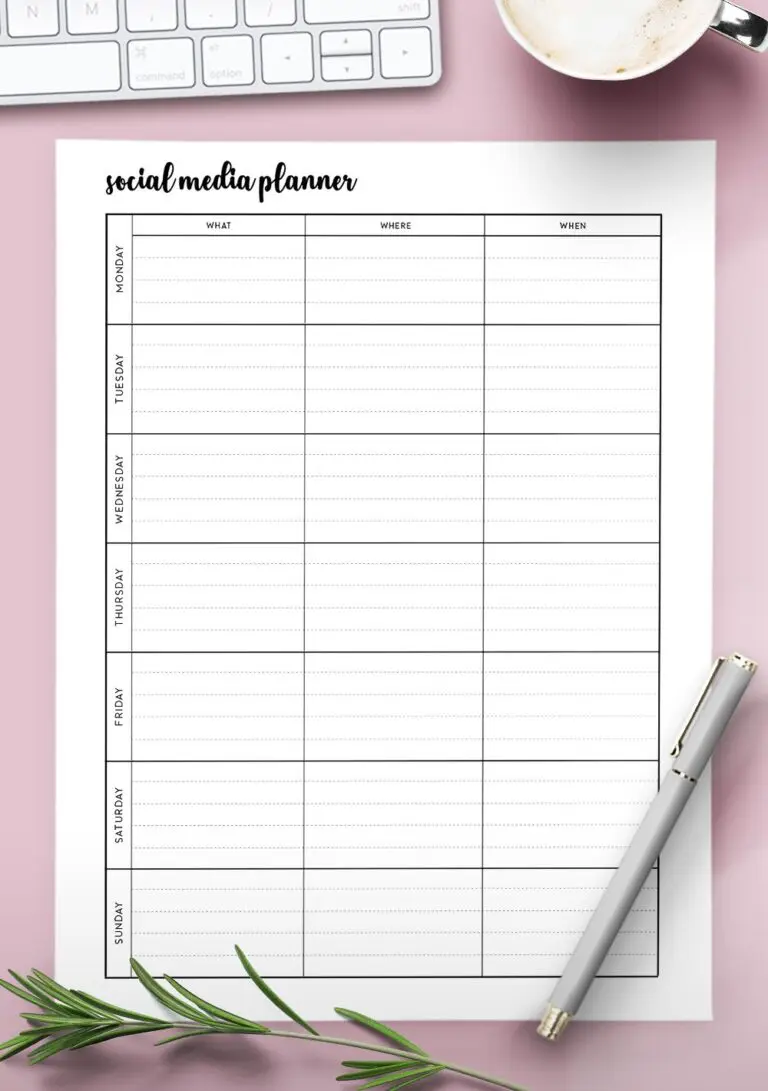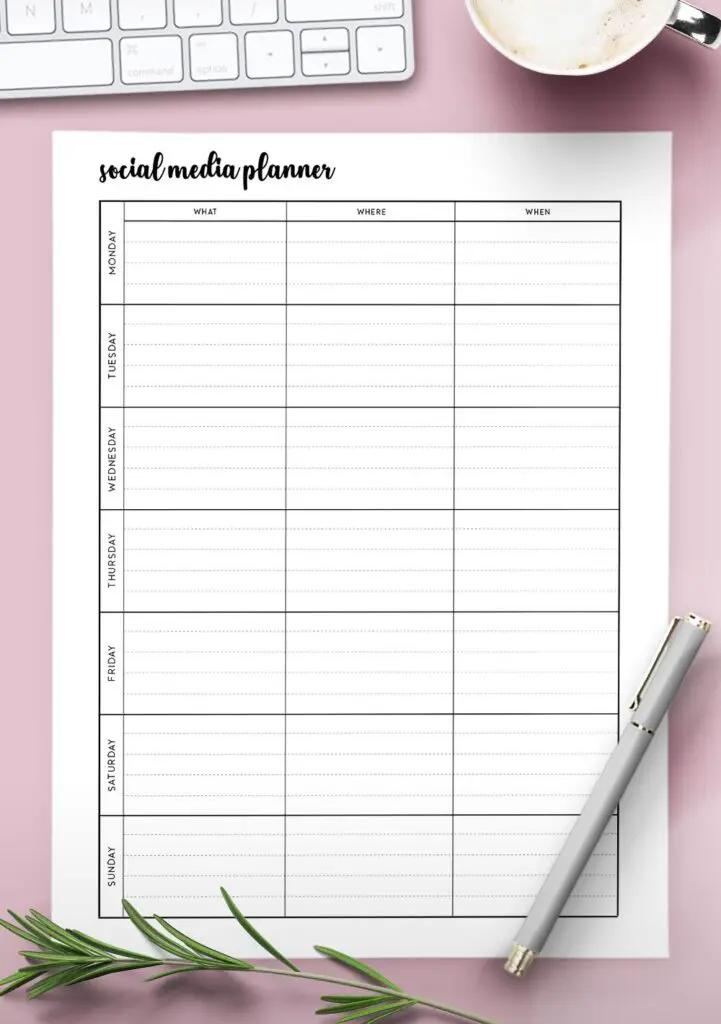 Get this free printable social media campaign planner and start planning your social media posts. By being organized you'll be more effective and build your audience more efficiently.
Maybe you use social media for your business to help generate sales and build brand awareness.
Maybe you are an influencer and you're building an audience to help you generate income.
Or maybe you use it as a hobby and you just want to build a follower count.
Whatever you use social media for, make sure you stay consistent with this printable social media planner.
How to use a social media schedule planner
Posting regularly, encouraging engagement, and having a varied but relevant social feed or page are important for gaining likes, followers, and good stats on your social media platforms.
The best way of doing this is by using a strategy and knowing what you're going to post, when you're going to post it and where you are posting to.
The social media planner is a great way to get started with scheduling your social media to benefit you and your social profiles.
Over time you will learn what works best for you and your audience and become even more efficient.
So if you're serious about promoting your social media channels, or growing your business, then be sure to grab the social media campaign planner template. It's the best template you'll find for helping you plan your social media campaigns.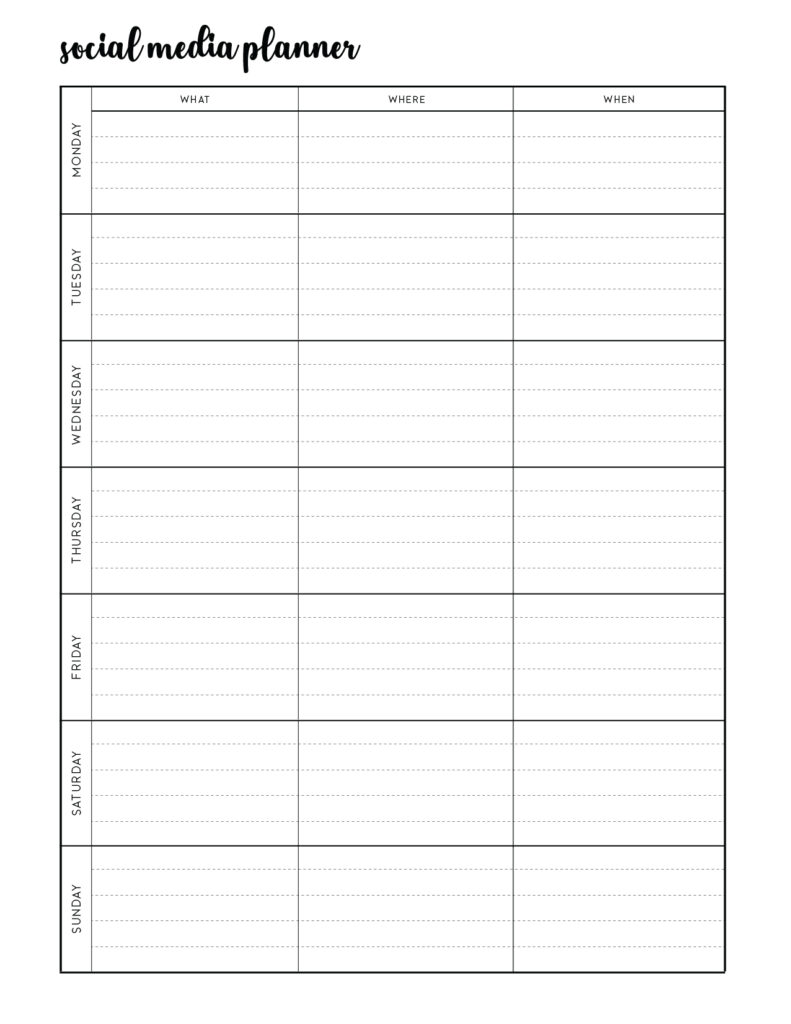 This social media planner comes in four different styles – Cursive, Classic, Soft, and Botanical and you will receive them all when you get the template set.
You will also find the social media planner included in the Small Business Planner Bundle.
We have so many printable templates perfect for planners, that will help your business grow and be more successful.
It's not just businesses that can benefit from our free printables. We have a massive collection of free templates to help you organize your life. Browse or search our site to see over 1000 free printable templates!
How to make printables look awesome
INSTRUCTIONS
Get the social media campaign planner template by opening the image above or getting the high-quality set below. If you are looking for more awesome free templates then check out our huge range of printable templates.
Print it! – Our templates look so good when printed on this bright paper.
These printable templates are designed as 8.5 x 11 pages. TIP: If you want to print using different size paper then simply insert this printable into Canva, set your dimensions to any size you want, then save and print, easy! Full steps in this guide.
Get the free social media campaign planner
To get the printable social media campaign planner for free, open the template image above and save it to your computer.
Alternatively, for the best-quality version which comes in four different themes, use the button below to visit our product page. Use the coupon code displayed to get it for free.
Remember to look through the rest of our printable templates, we've got printables for every aspect of your life!
Find 100's more stylish planner templates that you'll love
Some of our recent planner templates. Find many more Printable Planner Templates that will help you get on top of your life with ease. You'll love them.
Follow World of Printables on Pinterest for more