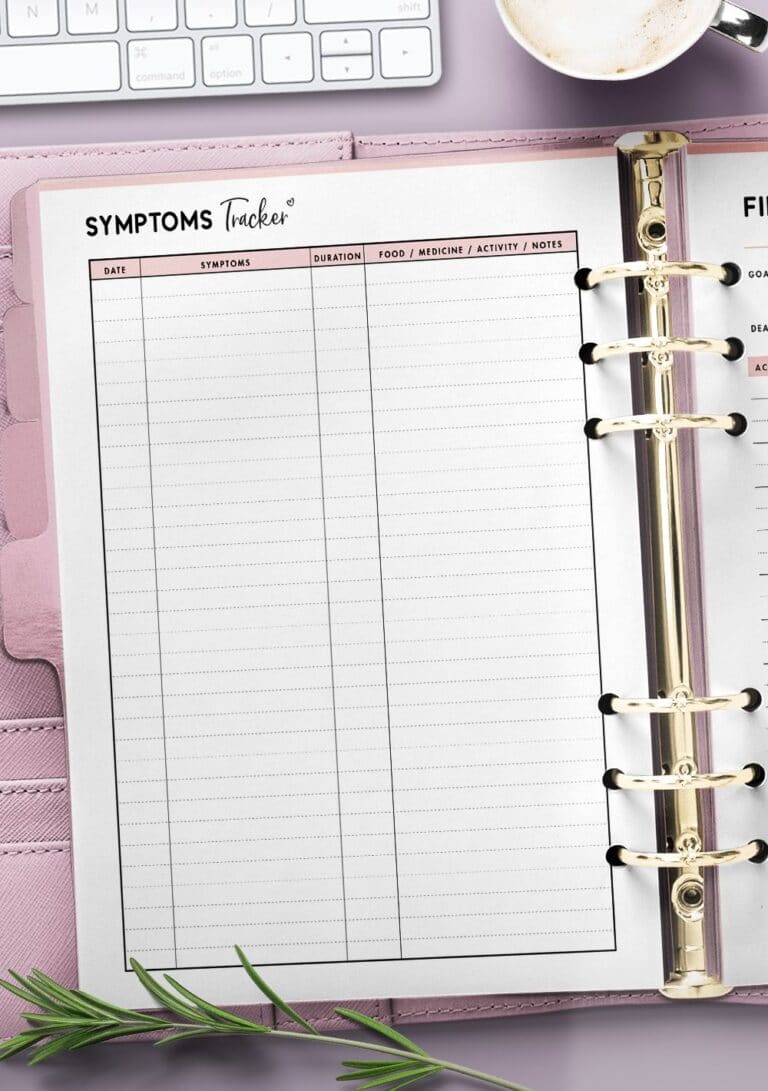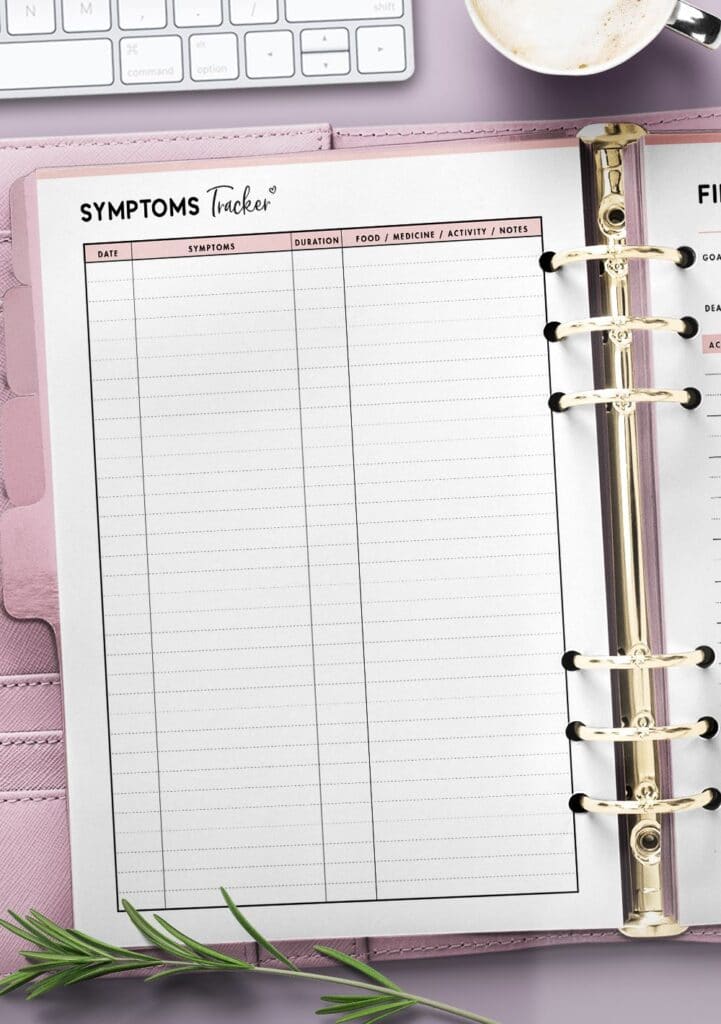 If you're feeling a little off, then a great idea would be to use a symptom tracker printable template to keep a log of your symptoms.
I always find it so much easier telling the doctor what is wrong with me if I've managed to keep a log of how I've been feeling over time and what I think may have triggered it.
Doing this allows me to understand triggers but also makes it much easier for my doctor to give me a diagnosis.
How to use the free symptoms tracker template
I use the symptoms tracker to log the date, my symptoms, the duration of my symptoms and any other important details such as what did I eat? Did I take any medicine? Or anything else that could have triggered my ailment.
The symptoms tracker is so easy to use and is an important page to have in your planner.
It can be really helpful, especially if you find yourself suffering from ailments often.
Maybe you get headaches a lot, or strange body cramps often. If you take note of this and realize it is more common than you thought then there could be an underlying health condition that needs to be checked out.
The symptoms tracker is a really easy way of helping you understand your health.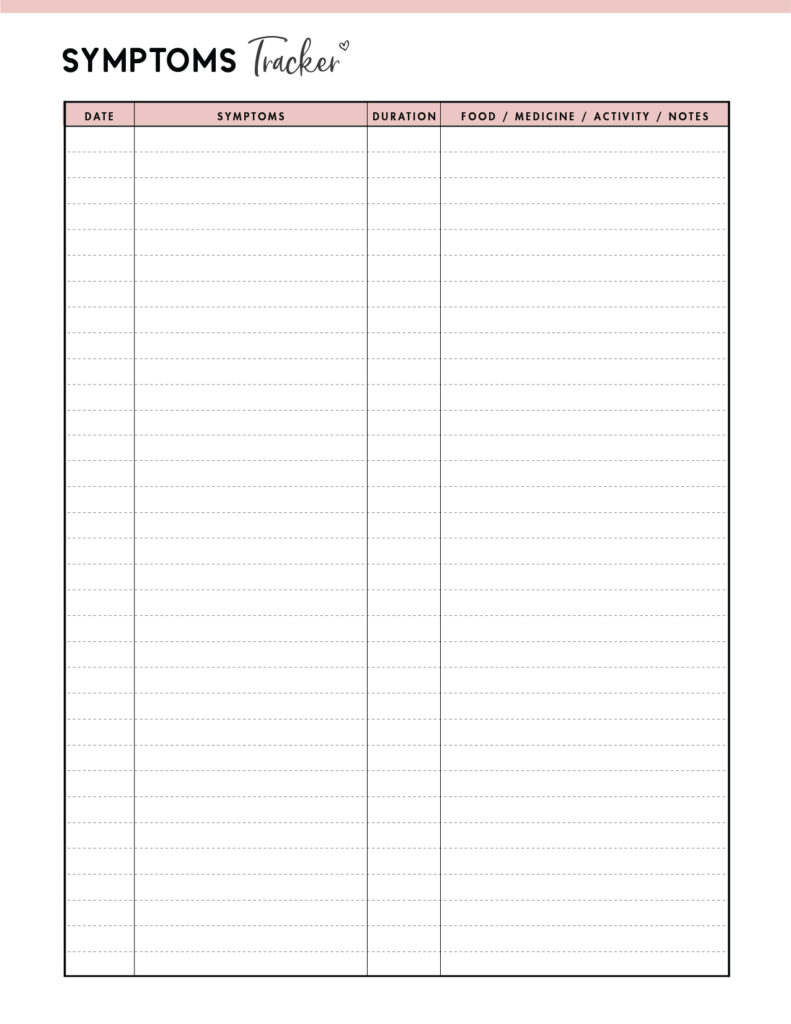 When you download the symptoms tracker you will receive it in four different styles – Soft, Classic, Cursive and Botanical so you can use the one that suits your style best.
You can also find the symptoms tracker included in the Household Planner Bundle along with many other incredible health and medicine trackers.
How to make printables look awesome
INSTRUCTIONS
Download the symptom tracker printable. If you are looking for more awesome free templates then check out our huge range of printable templates.
Print it! – Our templates look so good when printed on this bright paper.
These printable templates are designed as 8.5 x 11 pages. TIP: If you want to print using different size paper then simply insert this printable into Canva, set your dimensions to any size you want, then download and print, easy! Full steps in this guide.
Download the free symptom tracker printable
To get the symptom tracker template for free, click the template image above and save to your computer.
Alternatively, for the highest quality version which comes in four different themes, click the button below to visit our product page. Use the coupon code displayed to get it for free.
Remember to look through the rest of our printable templates, we've got printables for every aspect of your life!