You need these task and event planner stickers in your life. These stickers cover the majority of tasks and events that you might need to note down over the week such as: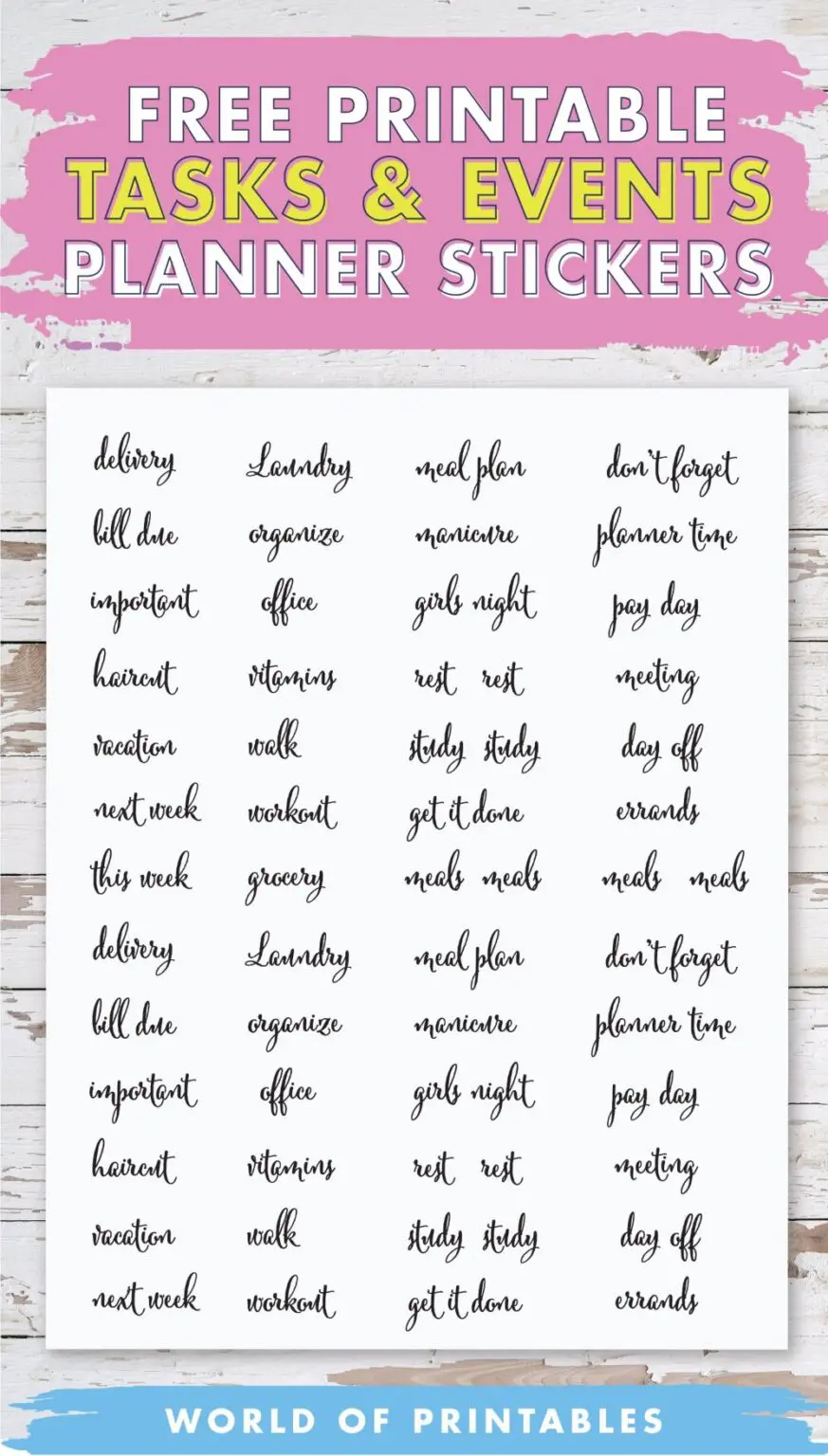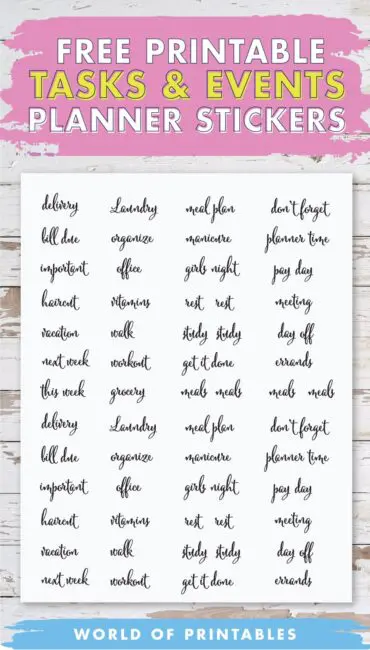 Delivery
Bill due
Important
Hair cut
Vacation
Next week
This week
Meals
Meal plan
Manicure
Girls night
Laundry
Organize
Office
Vitamins
Walk
Workout
Grocery
Errands
Get it done
Don't forget
Planner time
Payday
Day off
Study
Rest
Meeting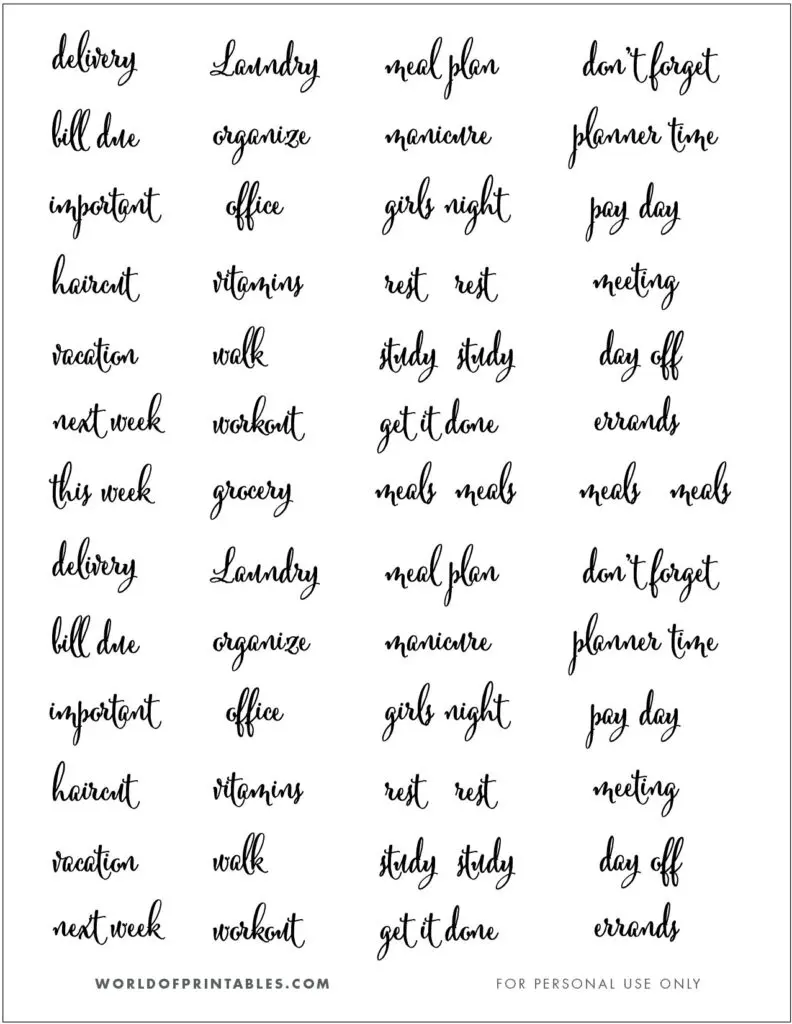 These beautiful task and event stickers are designed in a lovely cursive font so they will also look handwritten. They are perfect for any planner, bullet journal, or calendar and they are so useful!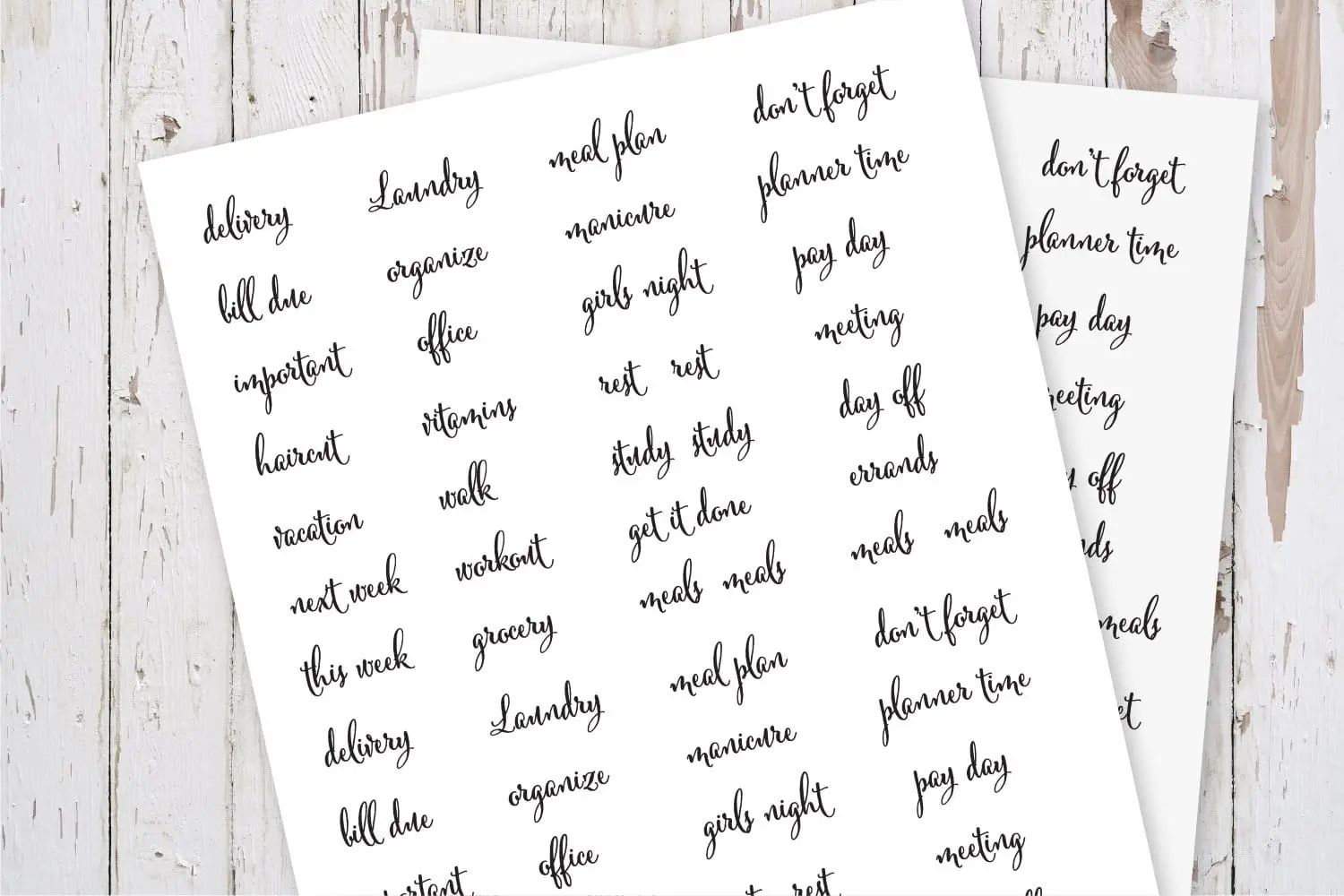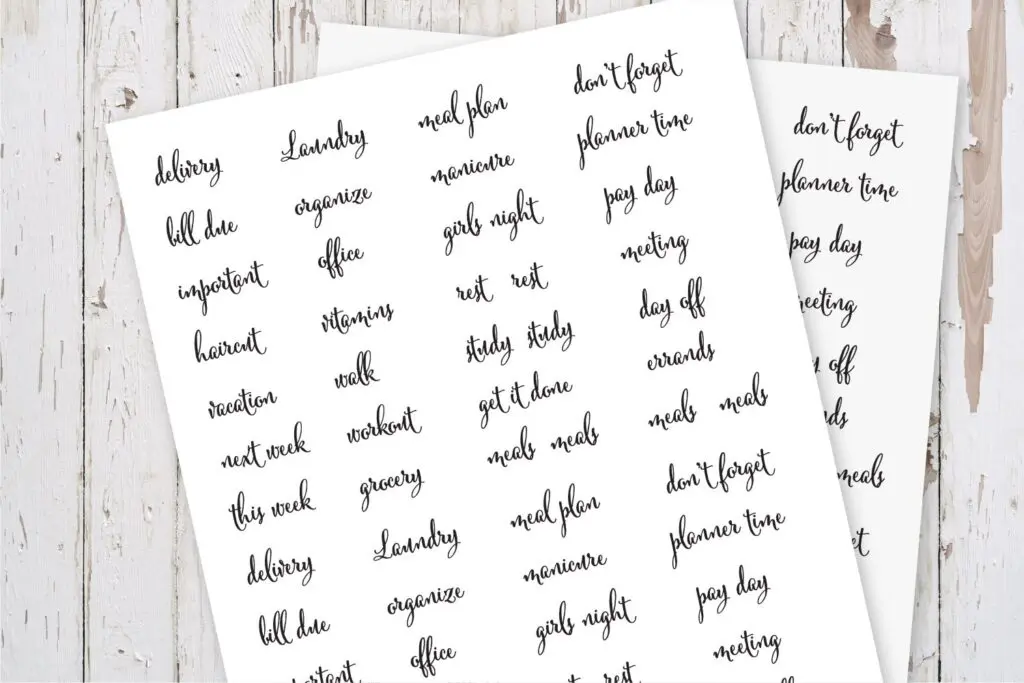 Planner stickers to help you stay organized
I personally find the 'don't forget' sticker very useful especially for sticking notes to the fridge for my husband. If I stick the note to the fridge with a don't forget sticker then he knows straight away that it's important.
Click the following links to print the stickers now. See below for instructions and paper recommendations. Also, see more of our stunning range of free planner stickers below.


INSTRUCTIONS
Download the free printable task and event planner stickers.
Print the stickers. These are designed as 8.5 x 11 printables. TIP: If you want to print at a different size then simply insert this printable into Canva, set your dimensions to any size you want, then download it to your computer, easy! Full steps in this guide.


Recommended supplies for making your own planner stickers
We've created a full guide on creating your own planner stickers, but here's a quick summary of the tools and supplies you need:
More Free Printable Planner Stickers from World of Printables
Thank you so much for visiting!
If you liked this post and free printable planner stickers, go ahead and hit the Pin button below, as it really does help us in so many different ways and is a great way to save for later.
If you are new here please subscribe as we make new printables often and we'll keep you notified from time to time with our best new free printables.
I love you guys!