Keep a list of your suppliers along with their contact details with this free printable vendor contact list template.
If you run a business of any kind you'll likely use several suppliers for various things such as the products or services you use. Having a list of vendors who supply you with these things is important as you'll be able to quickly check their details if or when you need to reach them for the things you need.
What is a vendor?
A vendor (also known as a supplier) is a business or person who supplies goods or services to others. Typically vendors are tracked using finance or warehouse management systems but many small businesses simply keep a vendor contact list such as this printable template to keep track of all of the vendors they use.
Sections of the vendor contact list template:
Product/service they provide that you use.
Description – Useful information regarding the vendor.
Supplier – The name of the vendor.
Telephone Number.
Email Address.
Website.
This vendor list template has enough space to log the information of up to ten vendors and once you download it, you can print as many copies as you need.
Print our vendor contact list and keep safe in your planner or binder and always have your vendor list handy.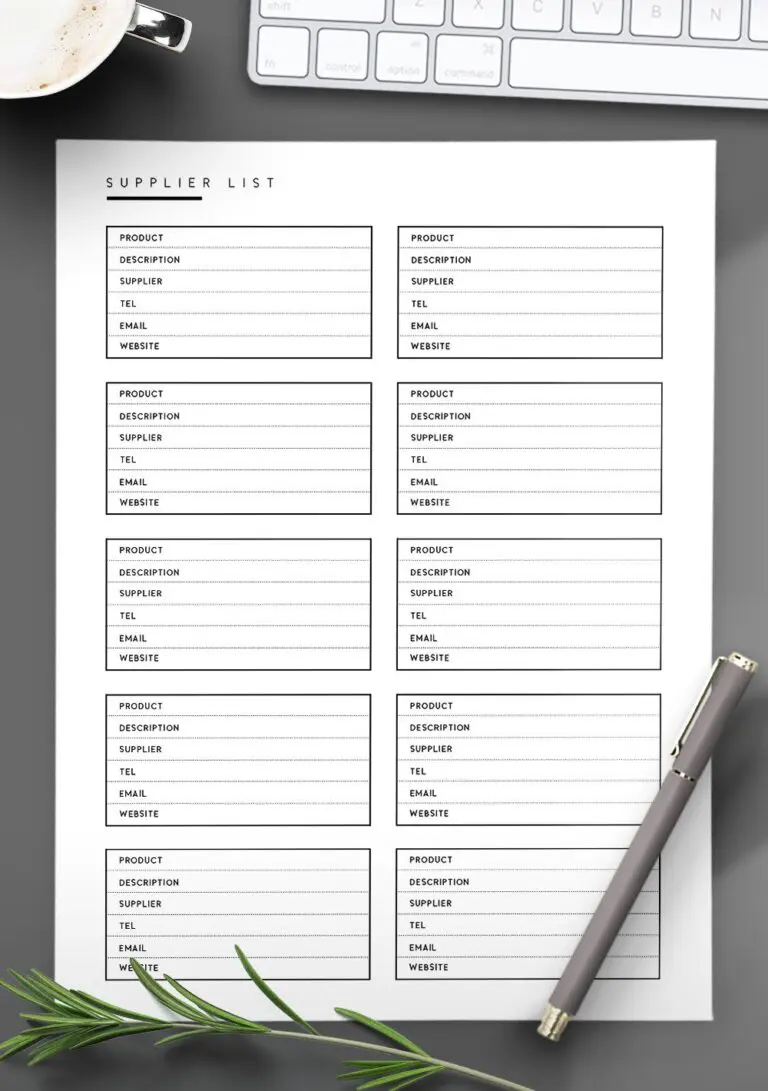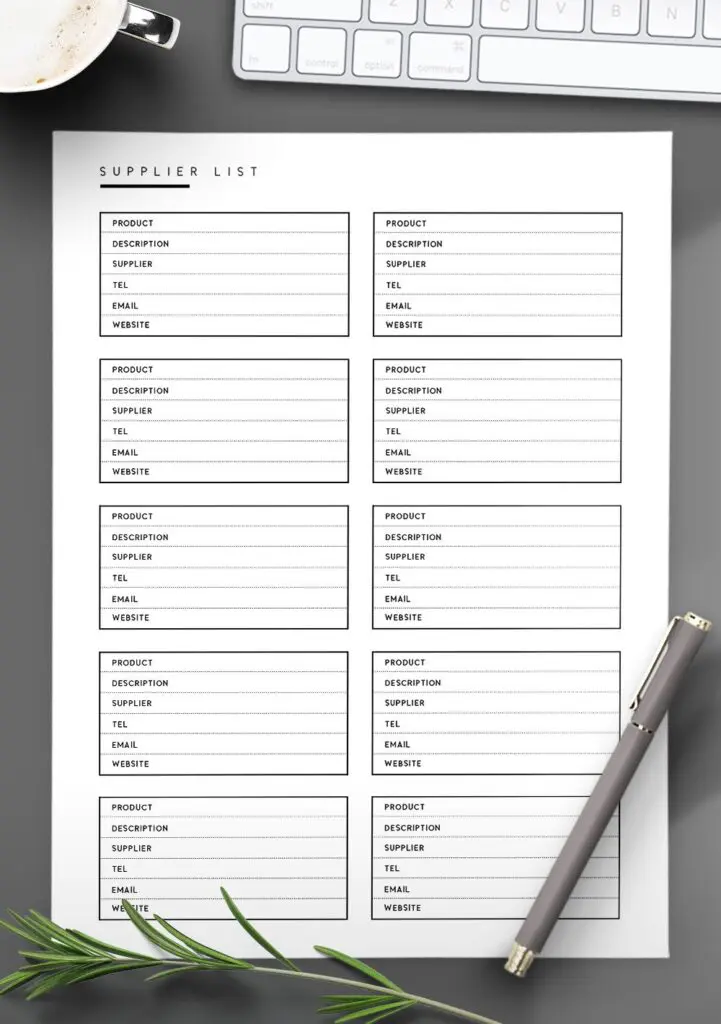 The vendor template comes in four different styles – botanical, cursive, soft and classic and you receive all four of them when you download.
You can also find this contact list template included in our must have Small Business Planner which is a low cost template bundle which has has many useful templates to help you manage and organize your business.
Download the free vendor contact list template
To get this vendor contact template for free, click the button below to visit our product page. Use the coupon code displayed to get it for free.
Remember to look through the rest of our business templates, we've got printables for every aspect of your business!