When you live a busy life, it is best to be able to see things at a glance. These free colorful appointment stickers are a great way of showing you visually when you have an appointment.
Use the sticker to draw your eye to the date, then add your appointment underneath.
I love using these stickers to remind me when I have appointments. It makes it so much easier if I'm looking at the whole week or month to see them quickly so I know my plans.
They are also a great way of keeping your planner colorful and pretty.
Printable Planner Stickers
To use these printable planner stickers, click the image below and save it to your device then print. These planner stickers fit US Letter size paper.
Check out how to print and use these printable planner stickers below.
We also have digital GoodNote files so you can use these pre-cropped stickers for your planner!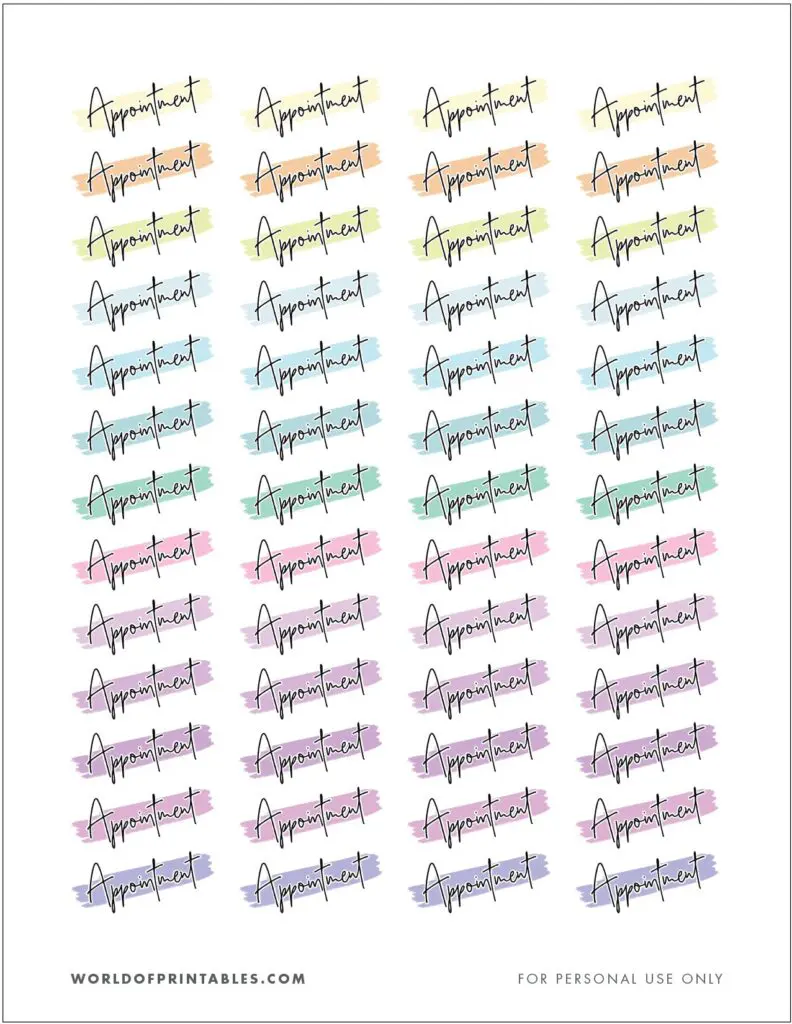 These lovely free appointment stickers are so cute and look great. They come in so many different colors to suit any planner theme. They are also great for using in a bullet journal too or on a calendar, whichever way you need to use them.
These stickers come in multiple colors that match canceled planner stickers!
Get your hands on these amazing appointment stickers for free and start using them today.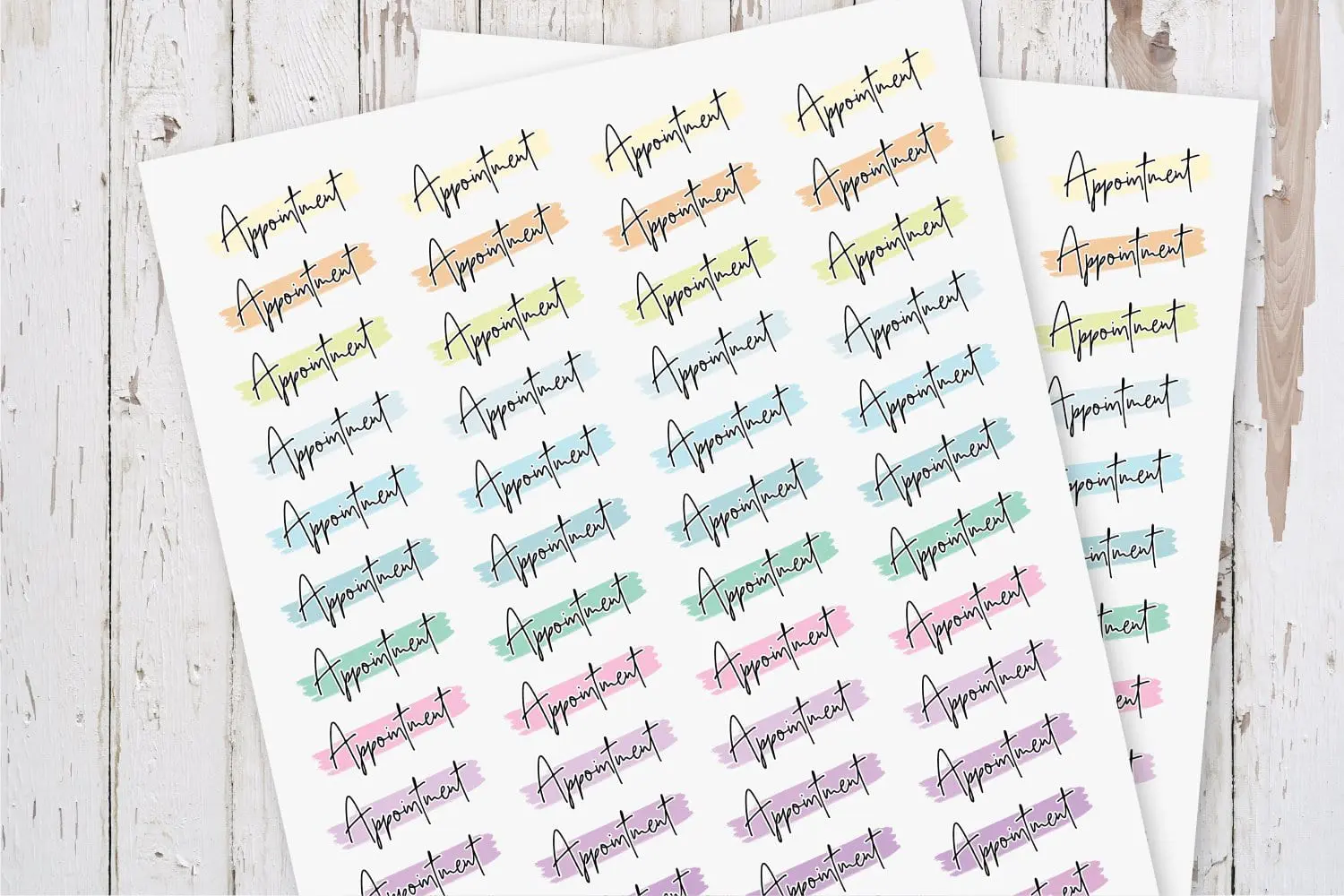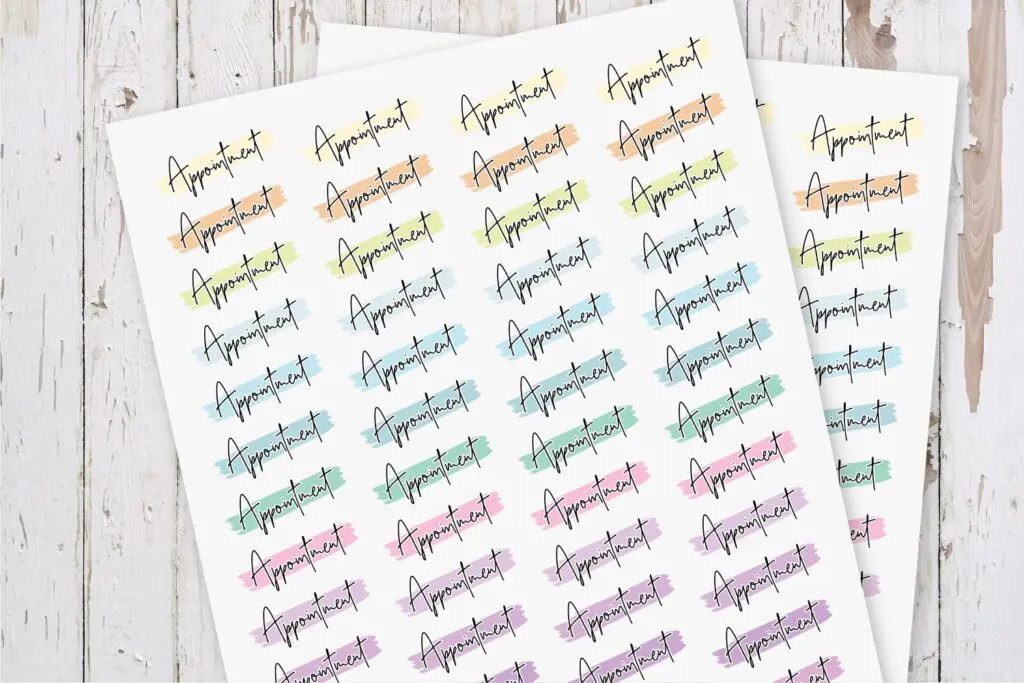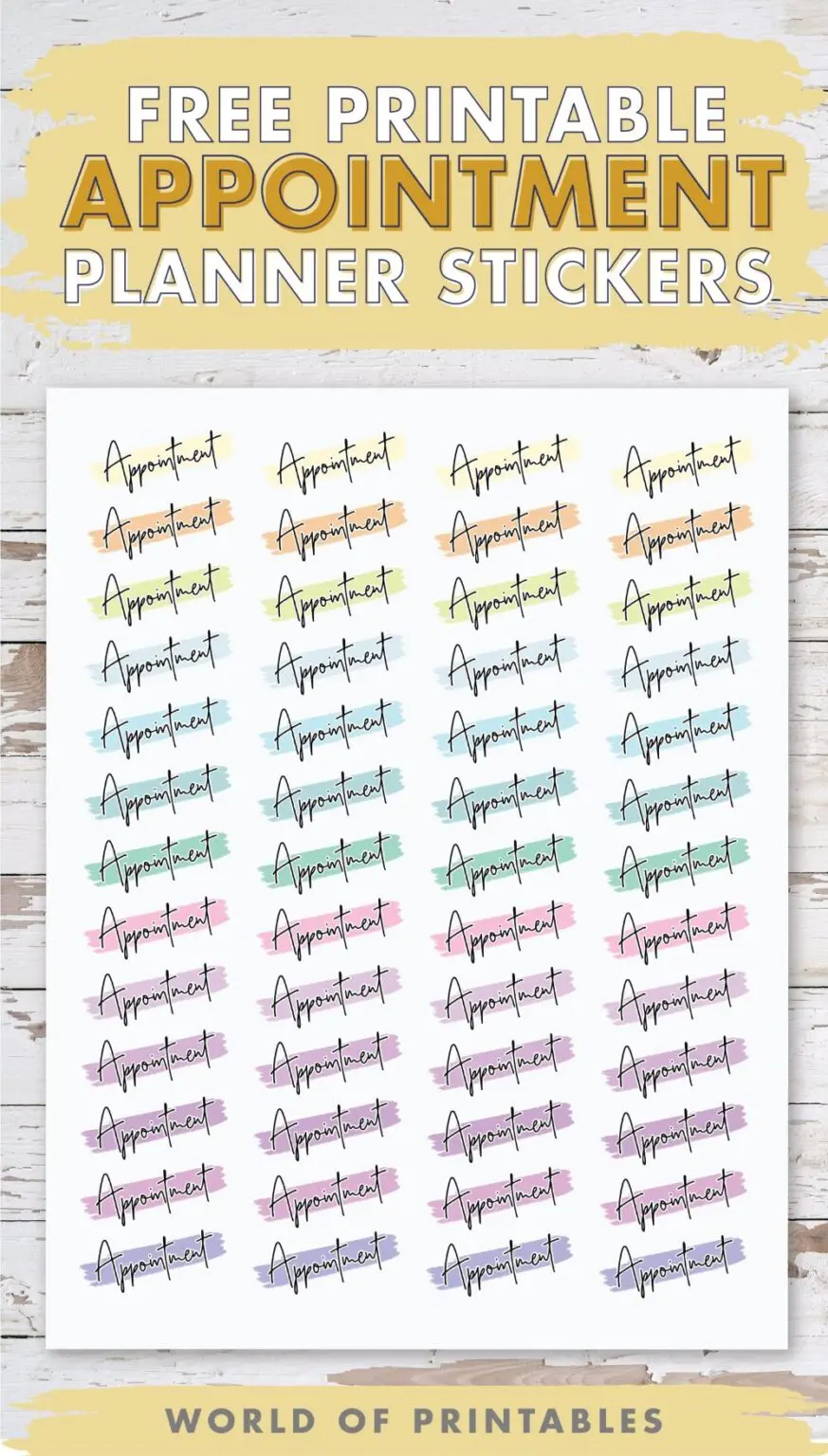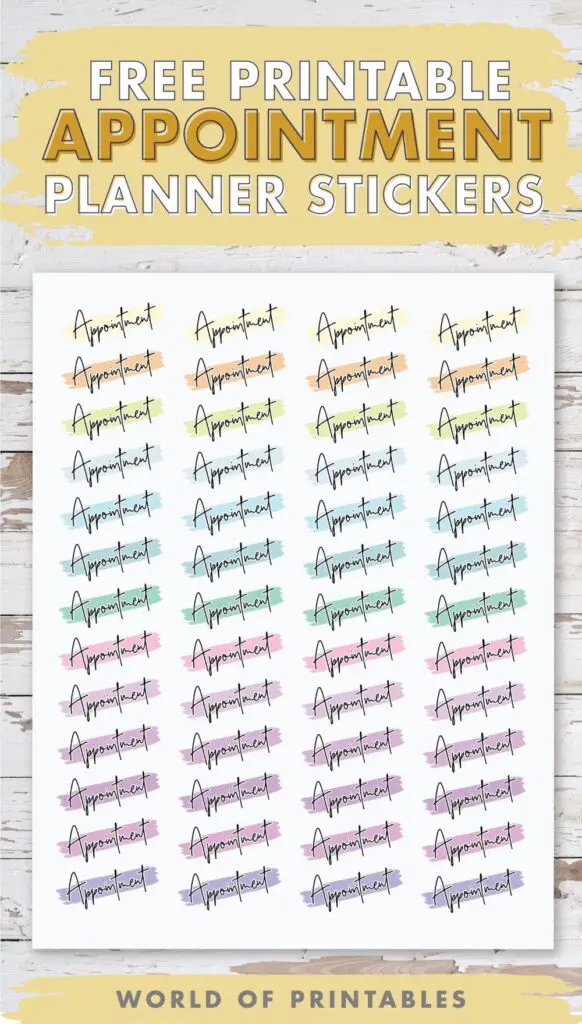 Recommended supplies for making your own planner stickers
We've created a full guide on creating your own planner stickers, but here's a quick summary of the tools and supplies you need:
An important thing about planners is that they help you stay organized. This is why we have different stickers with similar themes. This helps keep your planner well organized and consistent.
Digital Stickers
If you have a digital planner or bullet journal then you will definitely need these pre-cropped digital stickers!
These appointment digital stickers are available in 11 different color styles! They also match these Essential Digital Planner Stickers too, so why not get them all?
To use the digital stickers, click the link to access your digital file and import the link into your goodnotes app or another planner app. Alternatively, click the image and save the png file then crop them in your favorite digital planner app!
More free planner stickers
Are you looking for more planner stickers? Check out this massive collection of over 5,000 free planner stickers. Use these with your planner or digital planner.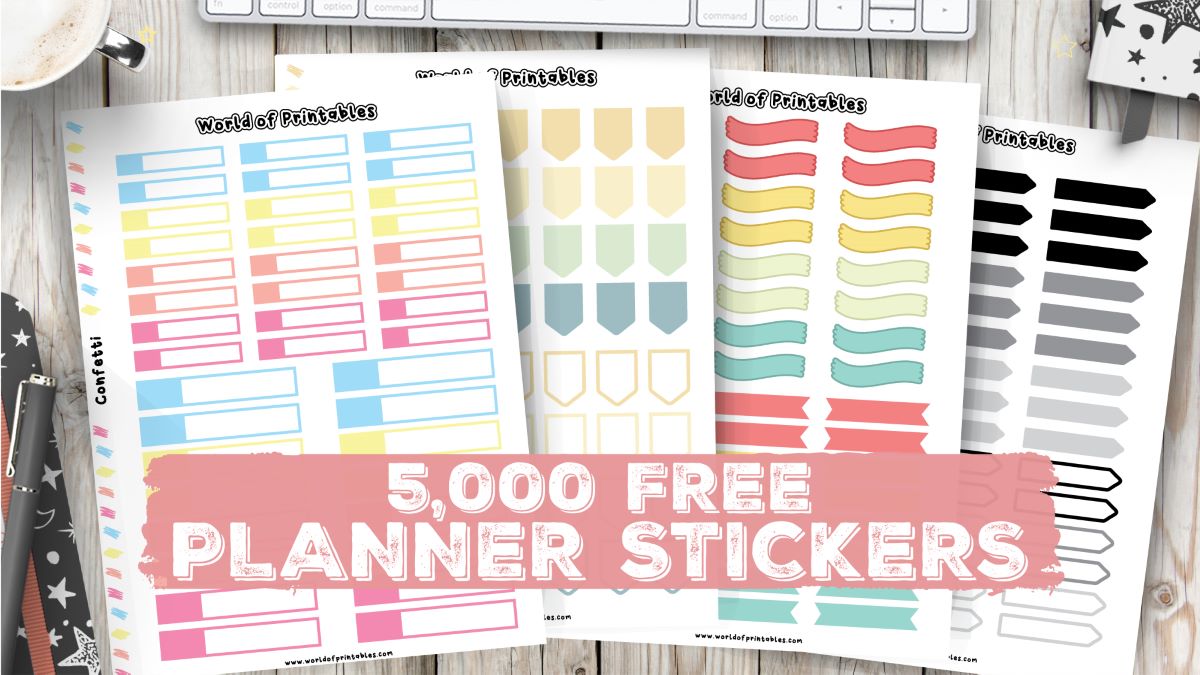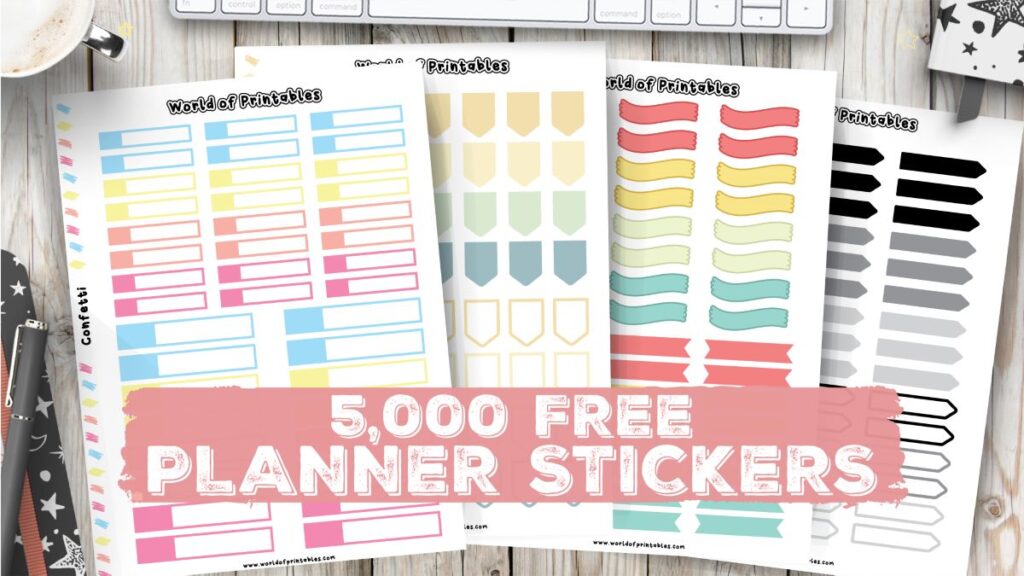 Digital Planners
We've created lots of awesome digital planners that you can use for free. Check out our collection of the best digital planners and get the one you like best.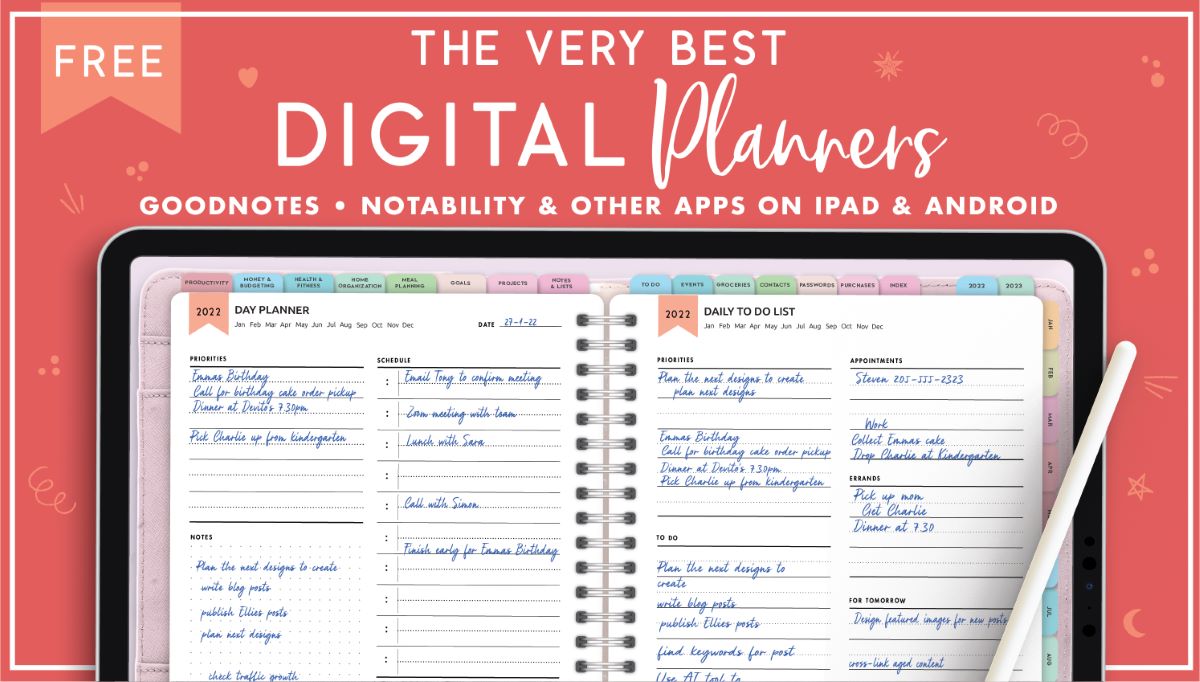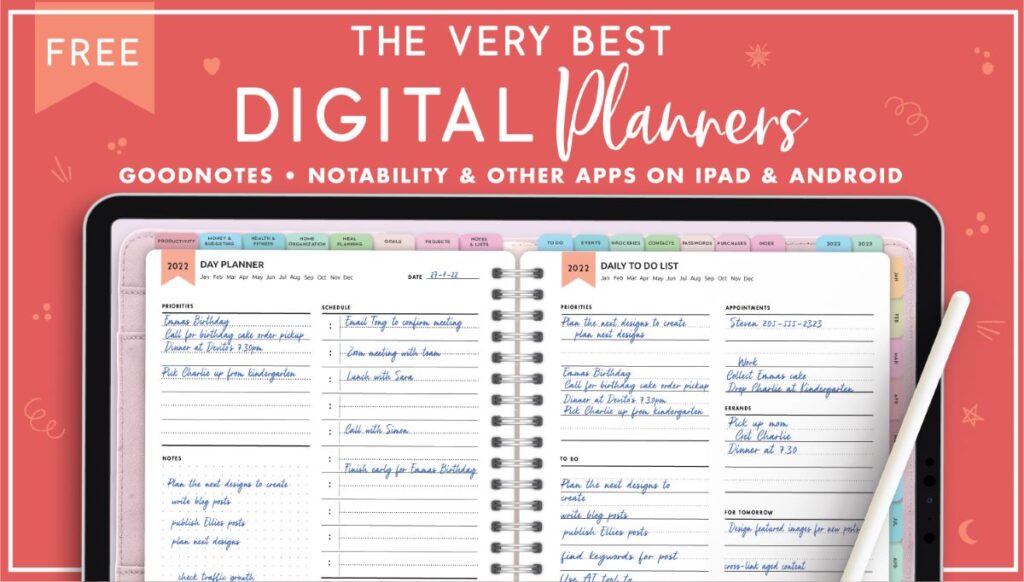 Thank you so much for visiting!
If you liked this post and free printable planner stickers, go ahead and hit the Pin button below, as it really does help us in so many different ways and is a great way to save for later.
If you are new here please subscribe as we make new printables often and we'll keep you notified from time to time with our best new free printables.
I love you guys!
Get notified of our upcoming freebies – you're gonna love them!
If you love this post then please share it with your friends and family, pin it to Pinterest and show us your creations on Instagram.
Follow World of Printables on Pinterest
COPYRIGHT
The freebies that you find here are the copyright of World of Printables – you cannot redistribute or sell any of our creations, although you can link back to our website.