Use this free habit tracker template to keep a daily log of the habits that you are forming each day over the course of a month.
Sections available in this template:
Days of the month
Habit tracker (space for up to 12 habits)
Month
Habit / Key
Notes
This habit tracker template has everything you need to make new habits and follow through on them until they are formed.
Continue using this habit tracker until the habit becomes automatic, which takes on average around 2 months to form a habit but can be as low as 18 days.
This habit tracker template helps you track up to 12 habits each month.
Just write the habits you want to track under the Key section, where you will see their relevant number. Be sure to use a different color for each habit, then use the chart on the right to color the habits for each day you're tracking them.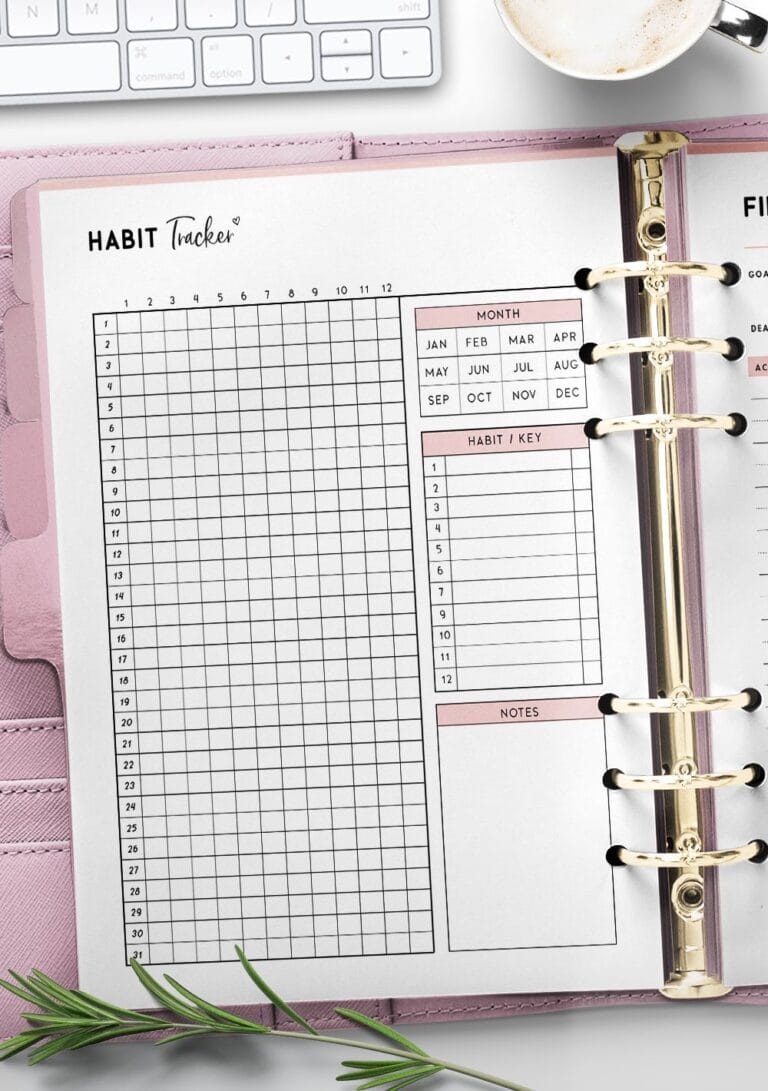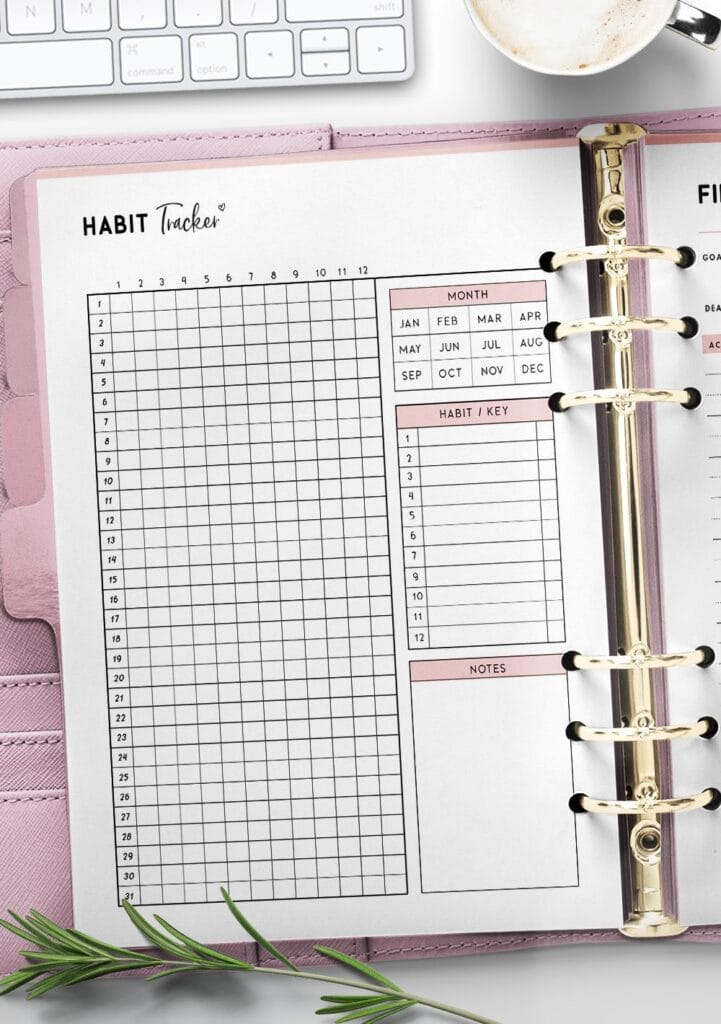 You can get this free habit tracker template by opening the image below, this will show it full screen. Then save it to your computer for printing.
We also have different styles of this habit tracker, so if pink isn't your thing you can also get it in a minimalist classic theme, or an attractive botanical style too. These and more are all available in our habit tracker section.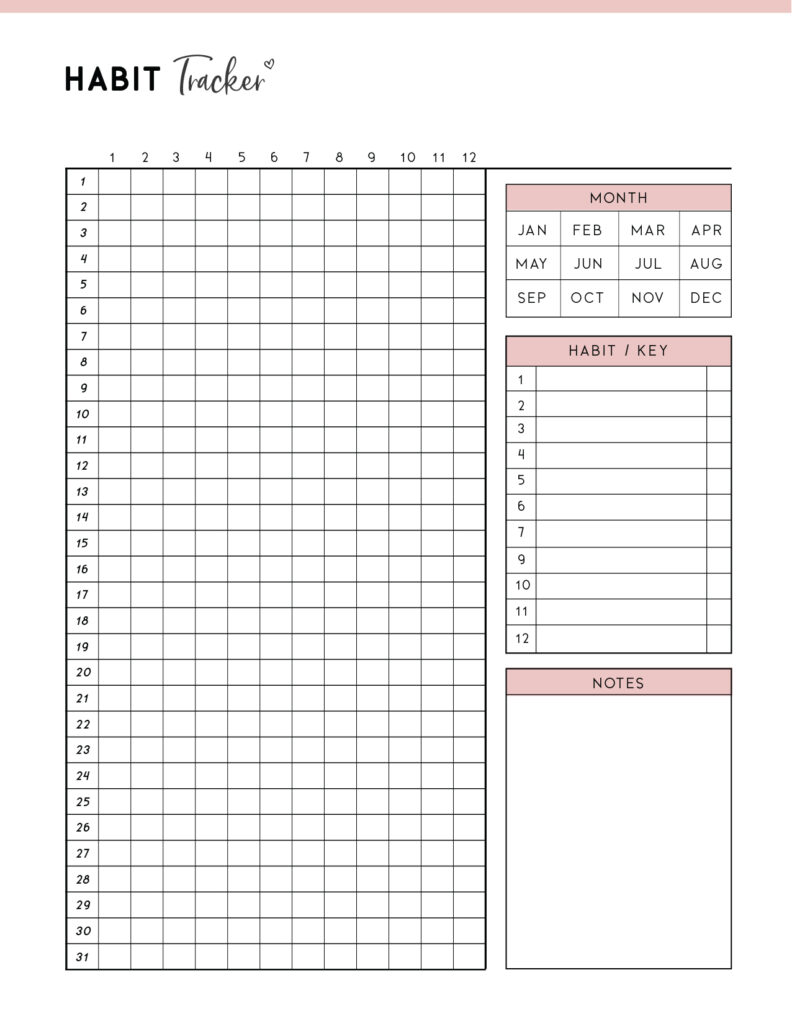 Open the image above to view and print the free printable habit tracker template. Check out our other habit tracker templates for different styles and themes.
Browse our huge range of free printable templates for many more like this.
We've got over 1000 free printables for all aspects of your life, all amazing and totally free.
More schedule planner templates
Some of our recent habit tracker templates. These will help you focus on making long-term habits
---
Find 100's more stylish planner templates that you'll love
Some of our recent planner templates. Find many more Printable Planner Templates that will help you get on top of your life with ease. You'll love them.
Follow World of Printables on Pinterest for more