If you're looking for an easy-to-use simple habit tracker for your planner or bullet journal then this is a great option.
This free printable habit tracker covers every day of the month, with a tracker key so you can fully customize it to track whatever you need. There is also space for additional notes too.
How do I use a habit tracker?
If you've never used a habit tracker before you might be a little confused when you begin.
You've probably seen them in other people's bullet journals or planners and they look like a ton of squares colored in different colors.
Don't worry, it will make sense and you will soon be coloring yours in too.
Circle, highlight, or underline the month that you are using it for

Write up to 12 habits you want to track in the habit tracker key and choose a color for each habit – color in the square at the end of where you write your habit.

The habit tracker chart has every day of the month down the left-hand side and the number of the habit along the top.

Let's say 4 of your habits are – 1. yoga 2. study 3. paint 4. dance and on day one you study, paint, and dance. You will color in squares 2, 3, and 4 along the 1st line.

If on day two you do yoga, paint, and dance then along the second row you will color in squares 1, 3, and 4.
That's how a habit tracker works and it is really straightforward and useful. Many people are using habit trackers because they find that it benefits them and helps them make progress.
If you think it could work for you then why not try it out?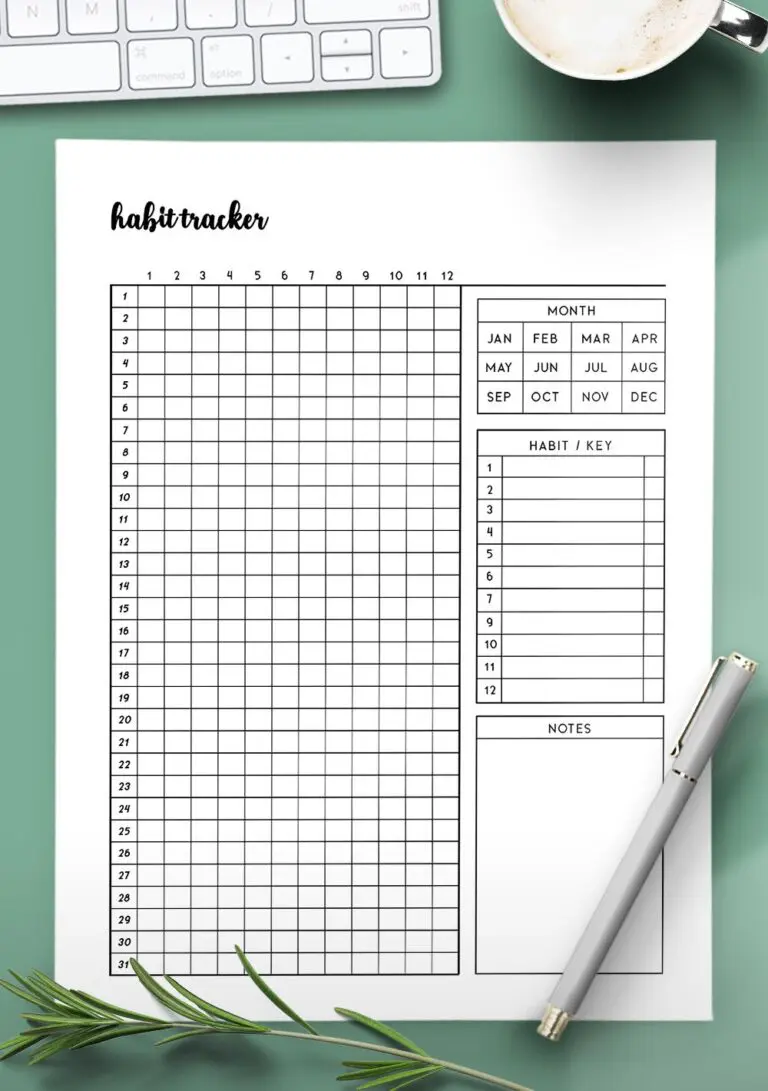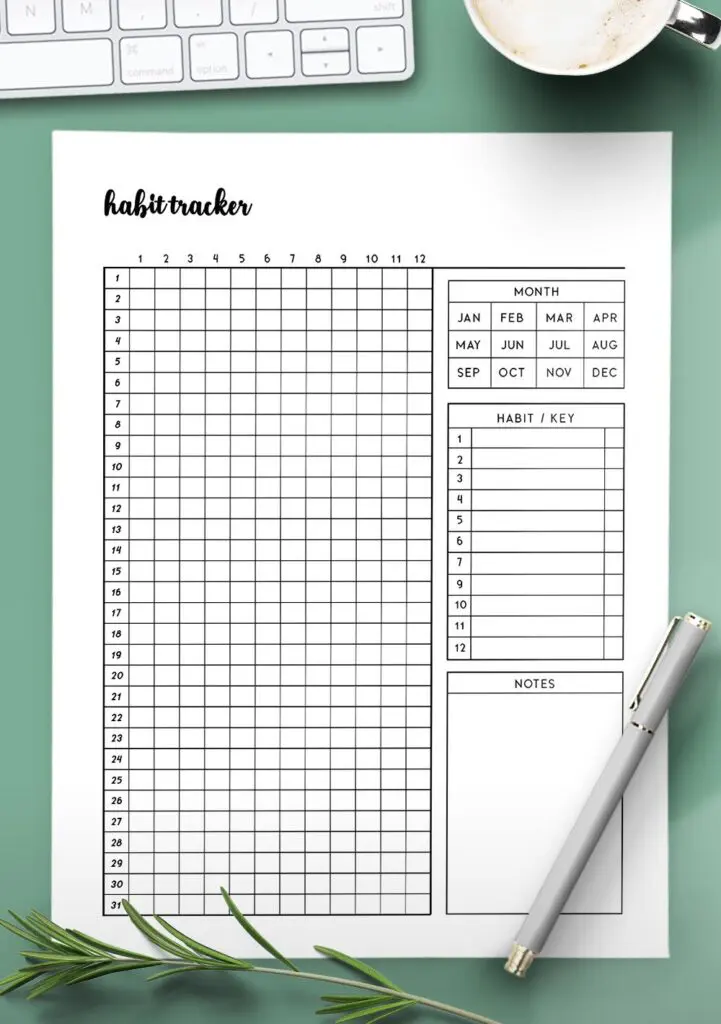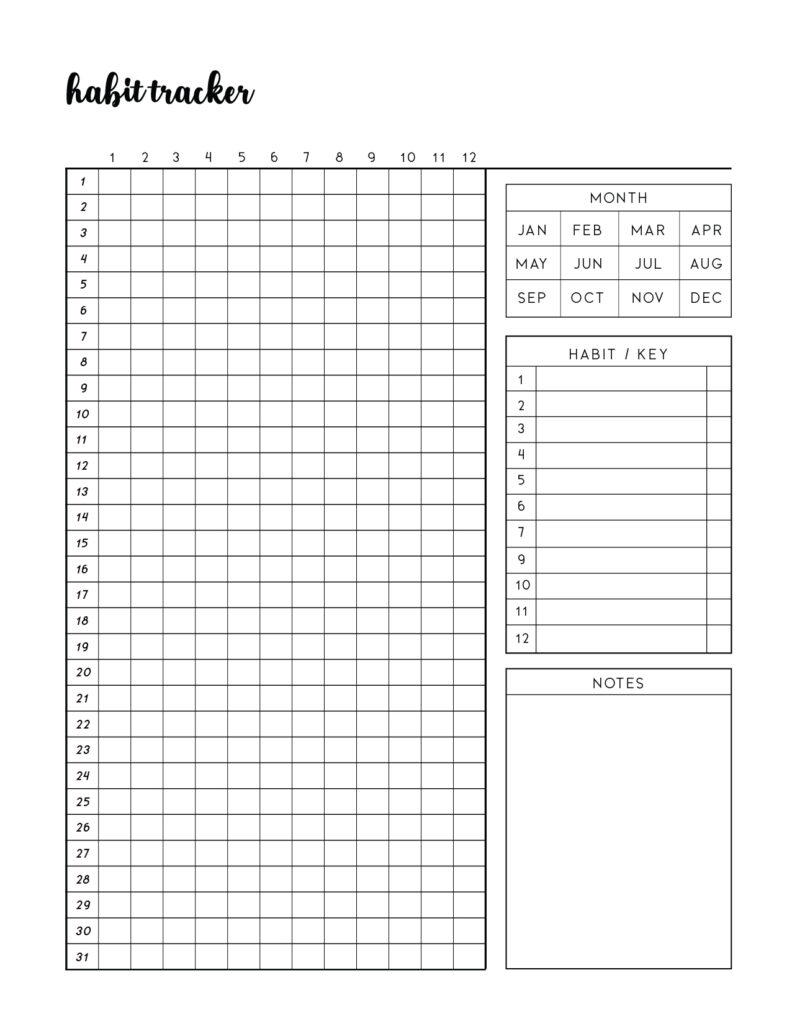 Open the image above to view and print the habit tracker template.
See our full range of habit tracker templates. You'll find over 20 printables in a variety of styles, and they're all free!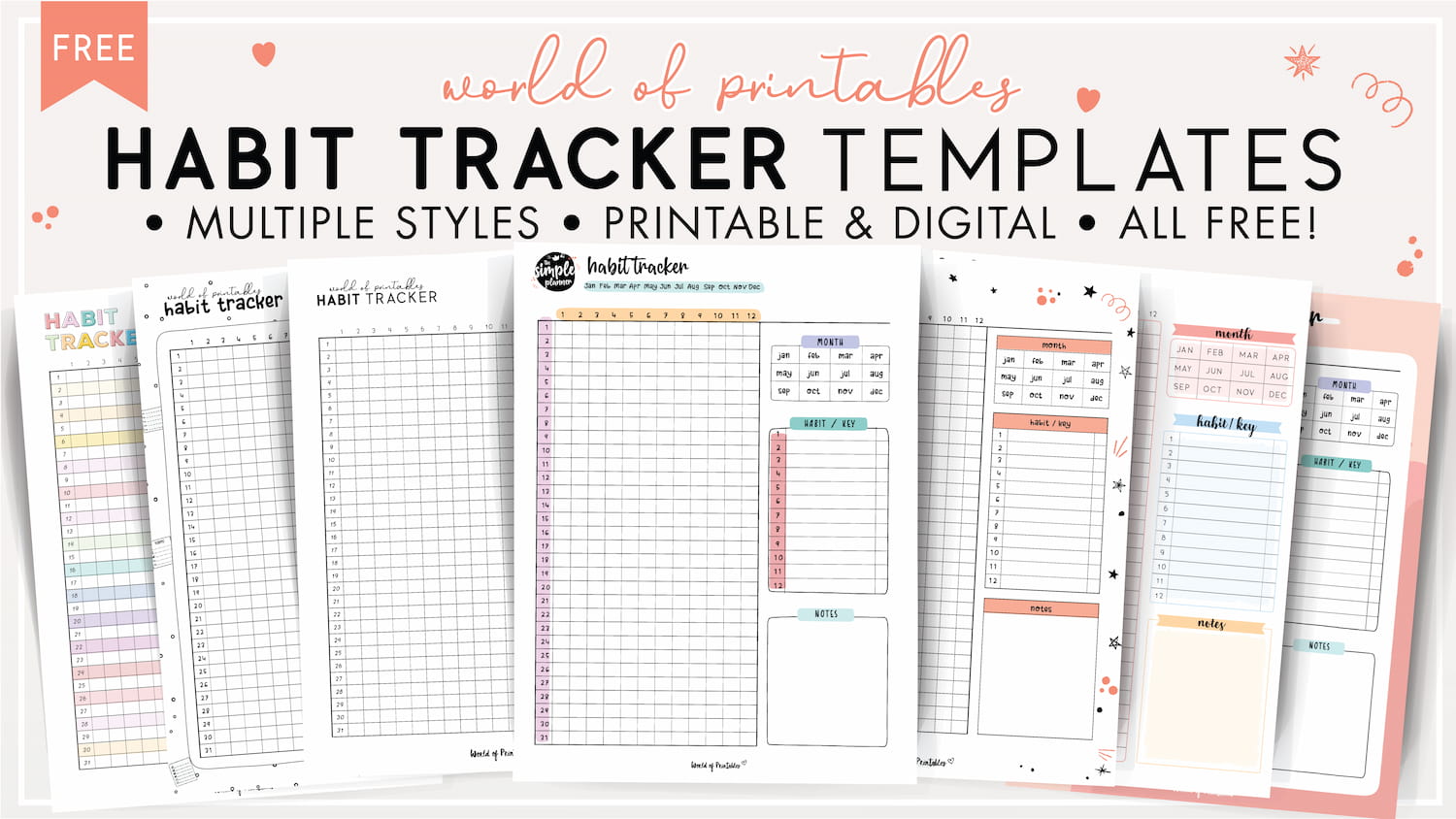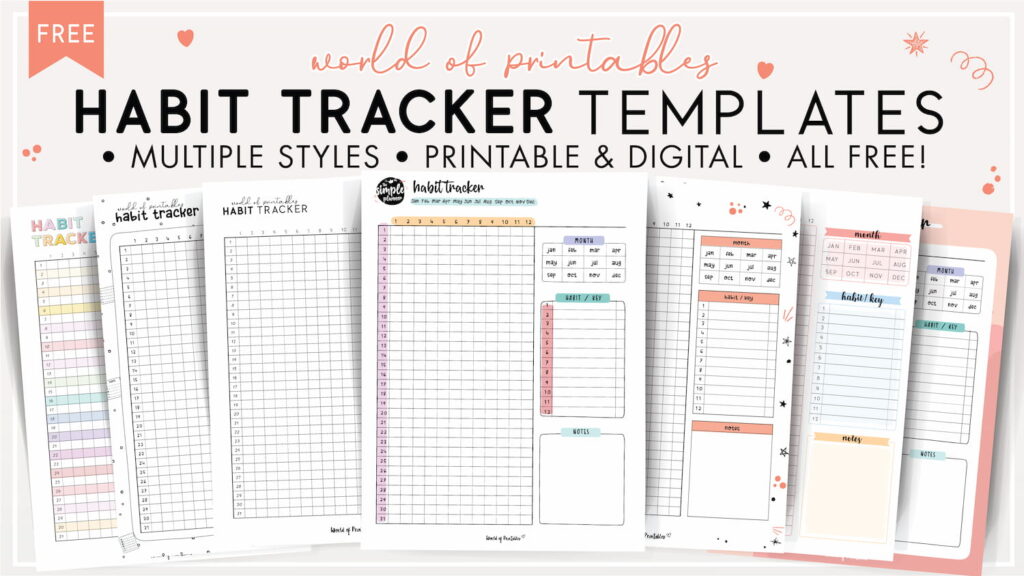 You can also find the simple habit tracker included in the incredible Household Planner Bundle which also features a ton of amazing and useful planners and printables to help you organize your life and home.
If you love amazing free printables then you'll be glad you've stumbled upon World of Printables. Browse our huge range of free printable templates for many more awesome free templates like this.
More habit tracker templates
Some of our recent habit tracker templates. These will help you set new habit goals and help you track your progress.
---
Find 100's more stylish planner templates that you'll love
Some of our recent planner templates. Find many more Printable Planner Templates that will help you get on top of your life with ease. You'll love them.
Follow World of Printables on Pinterest for more