Use these number tracing 1-10 worksheets for an intro to number writing for kids. These printable resources are free for parents and teachers.
We've created a huge range of number practice worksheets that are designed to help children learn the numbers 1-10 by practicing.
Use a number practice sheet to help a child learn to practice writing their first numbers, by tracing numbers 1 to 10. We have lots of printable worksheets to help children learn, and some fun ones too.
Free Number Tracing 1 to 10 worksheets
Whether your kids are learning in home school or in the classroom, these worksheets will help kids learn to write simple numbers from 1 to 10.
Click the following links to print the number tracing 1 to 10 worksheets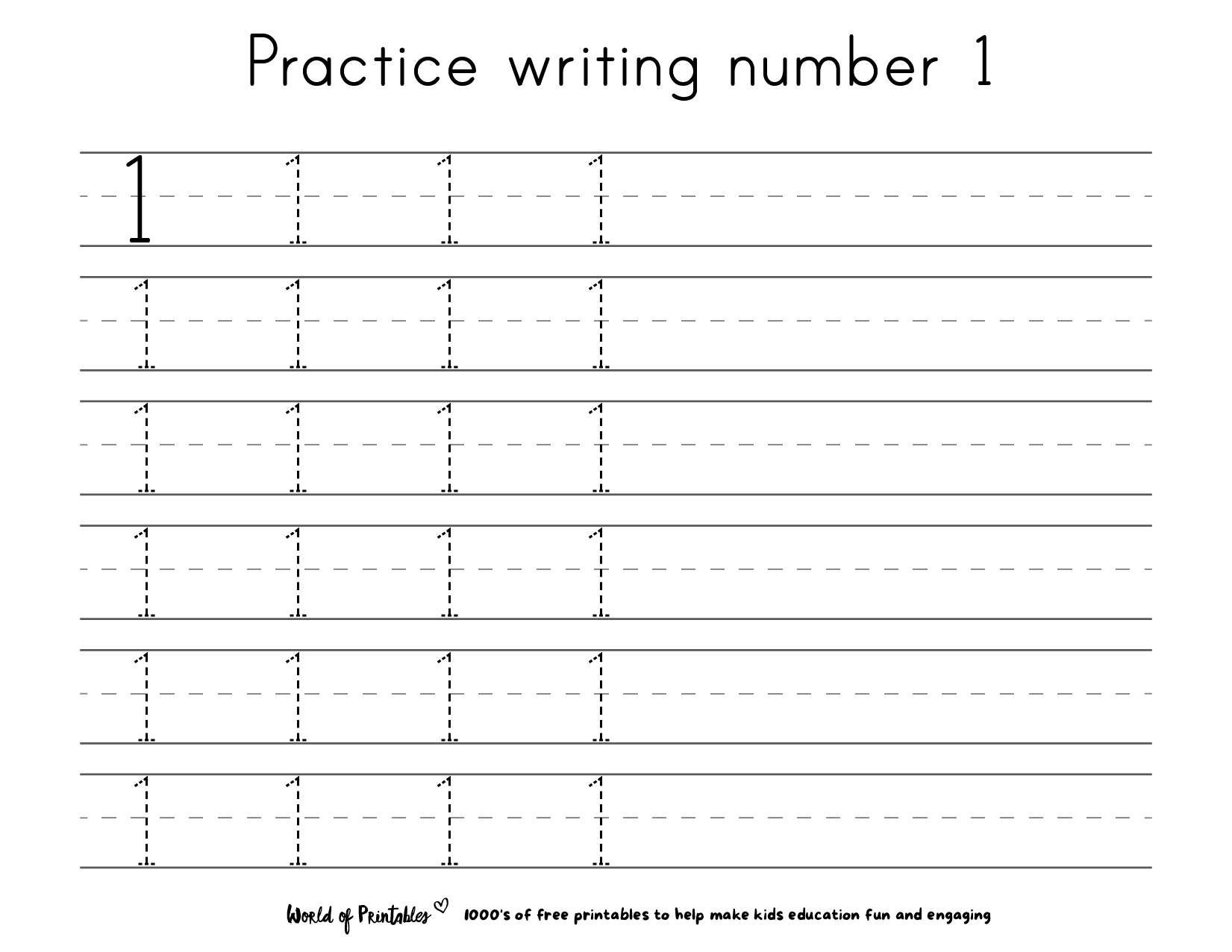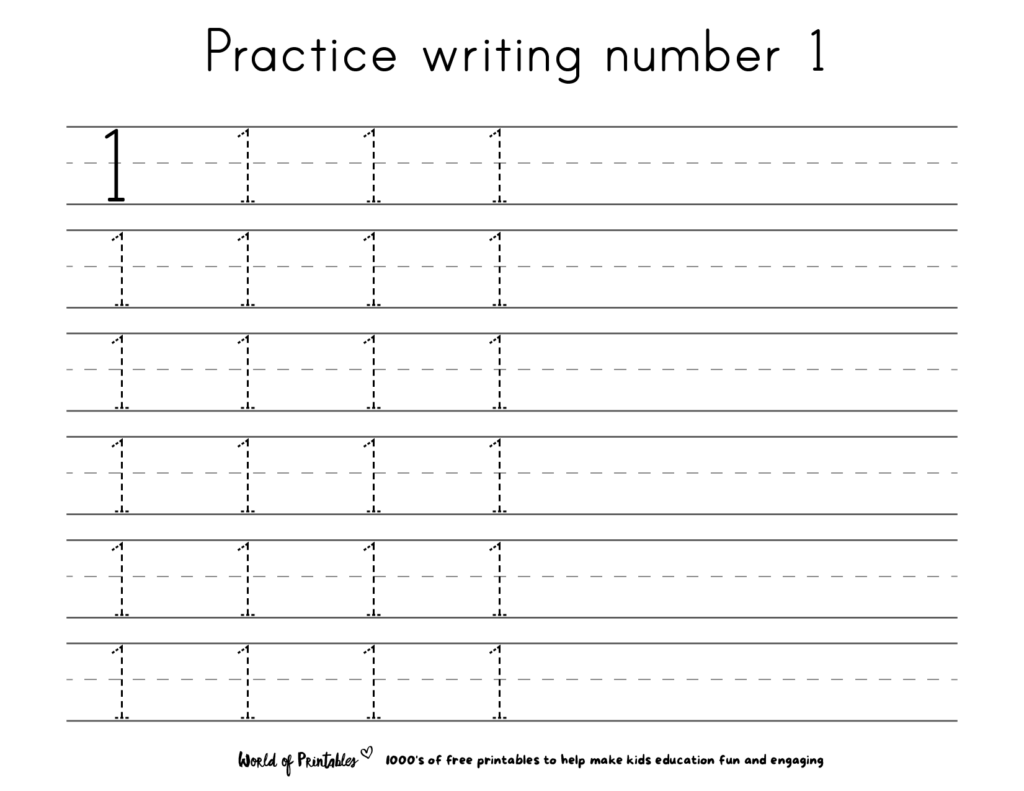 –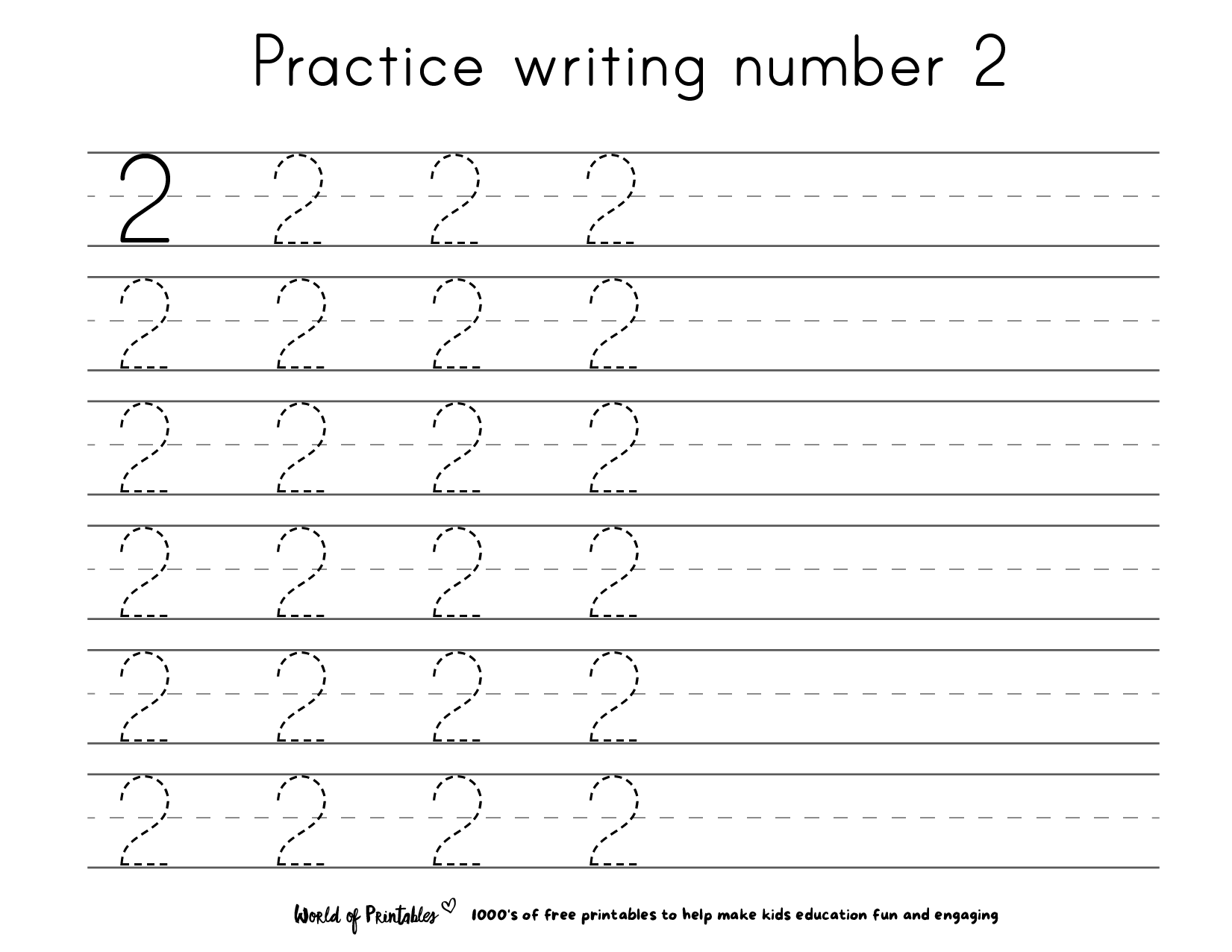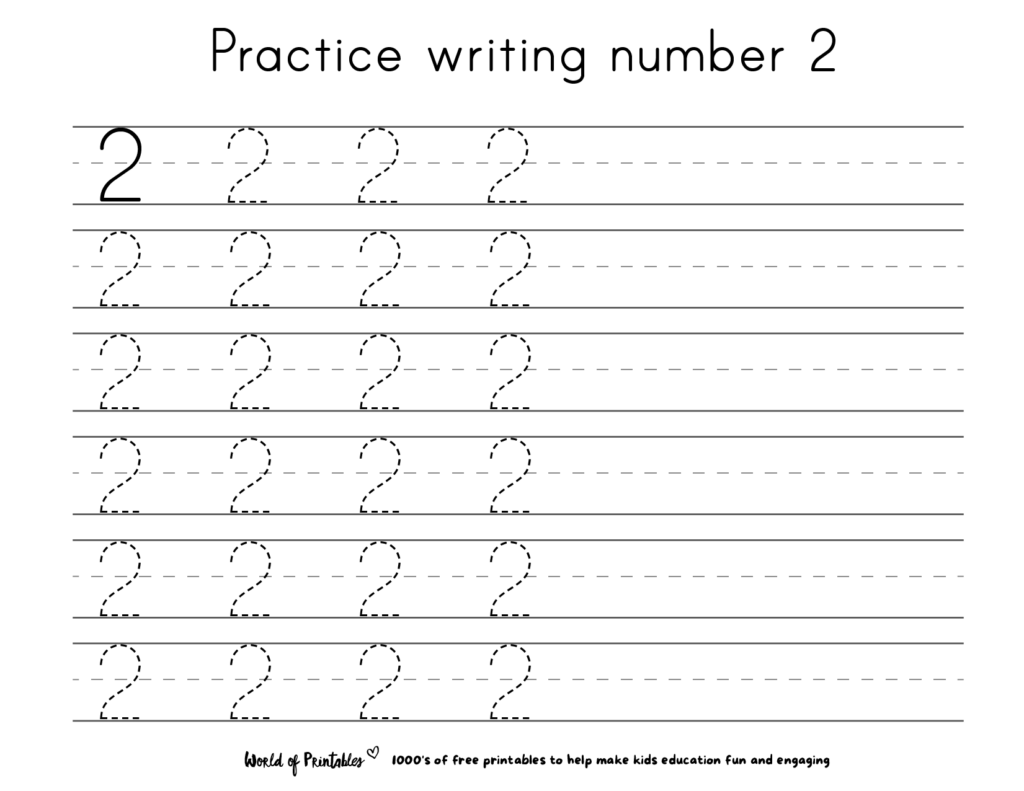 –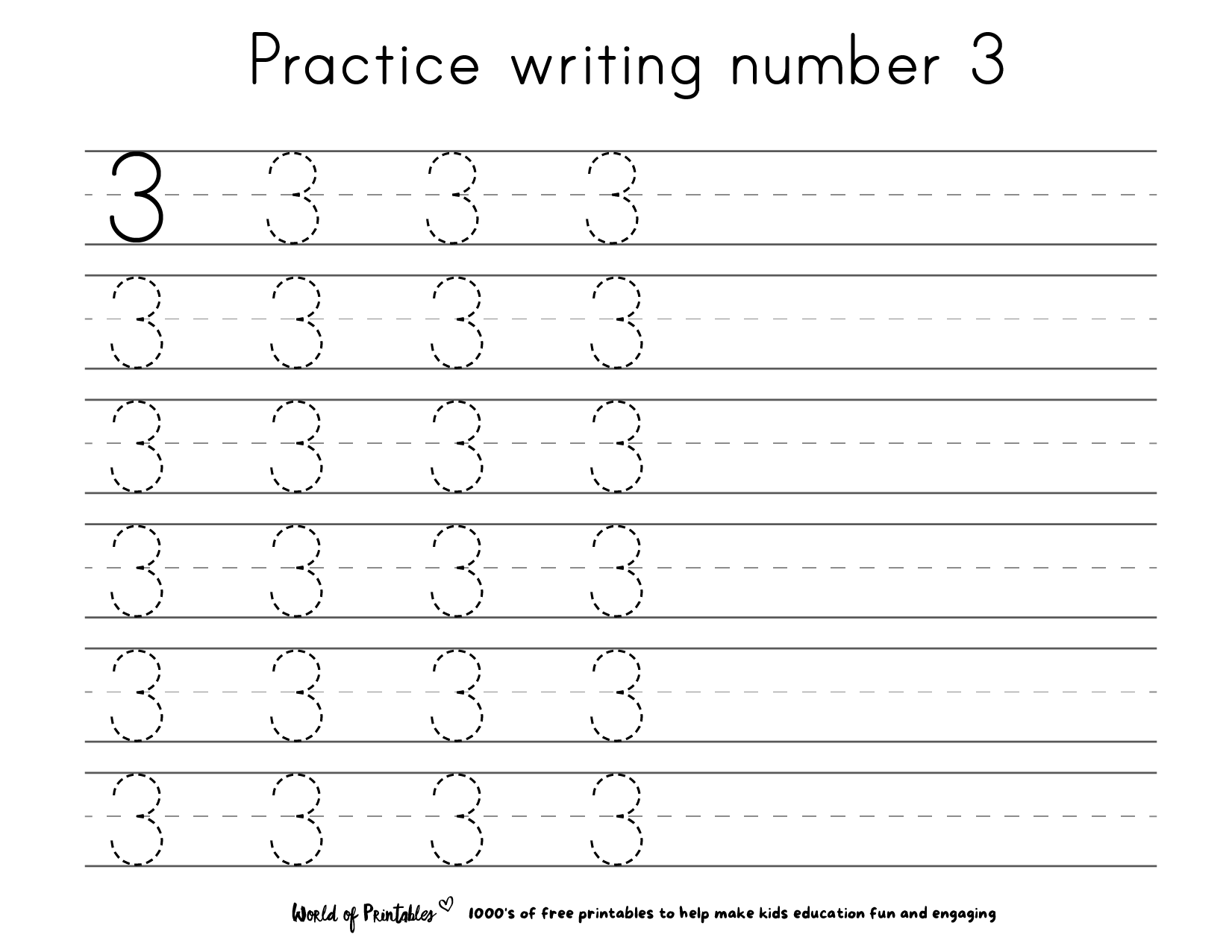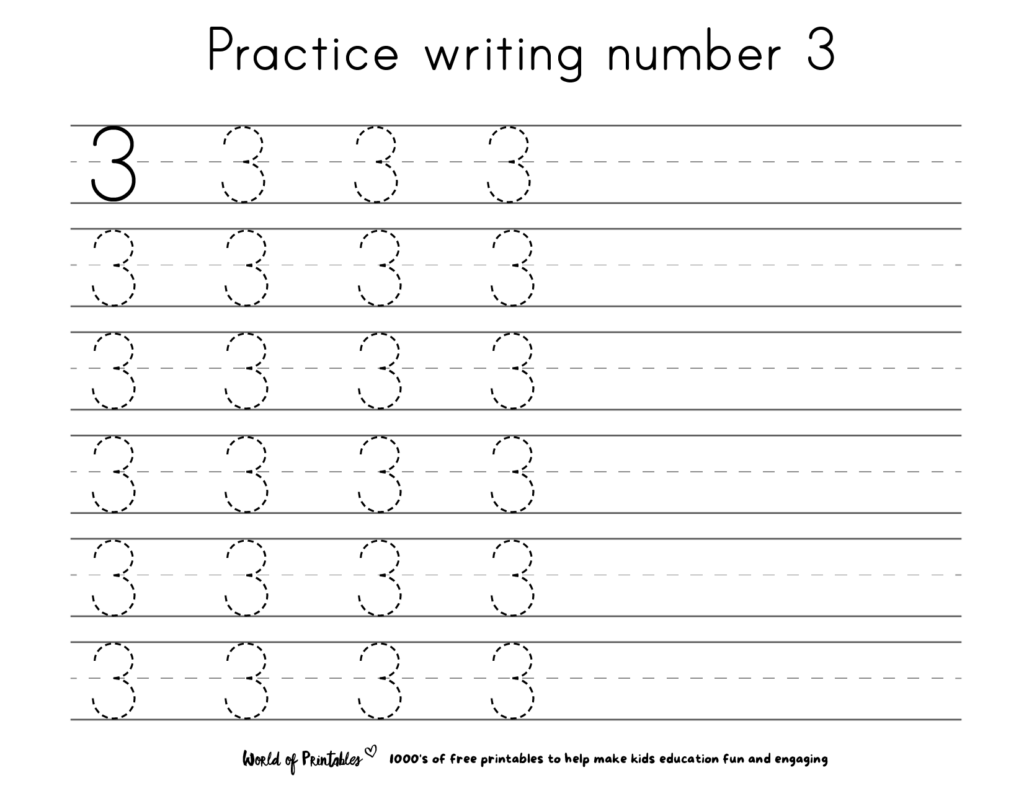 –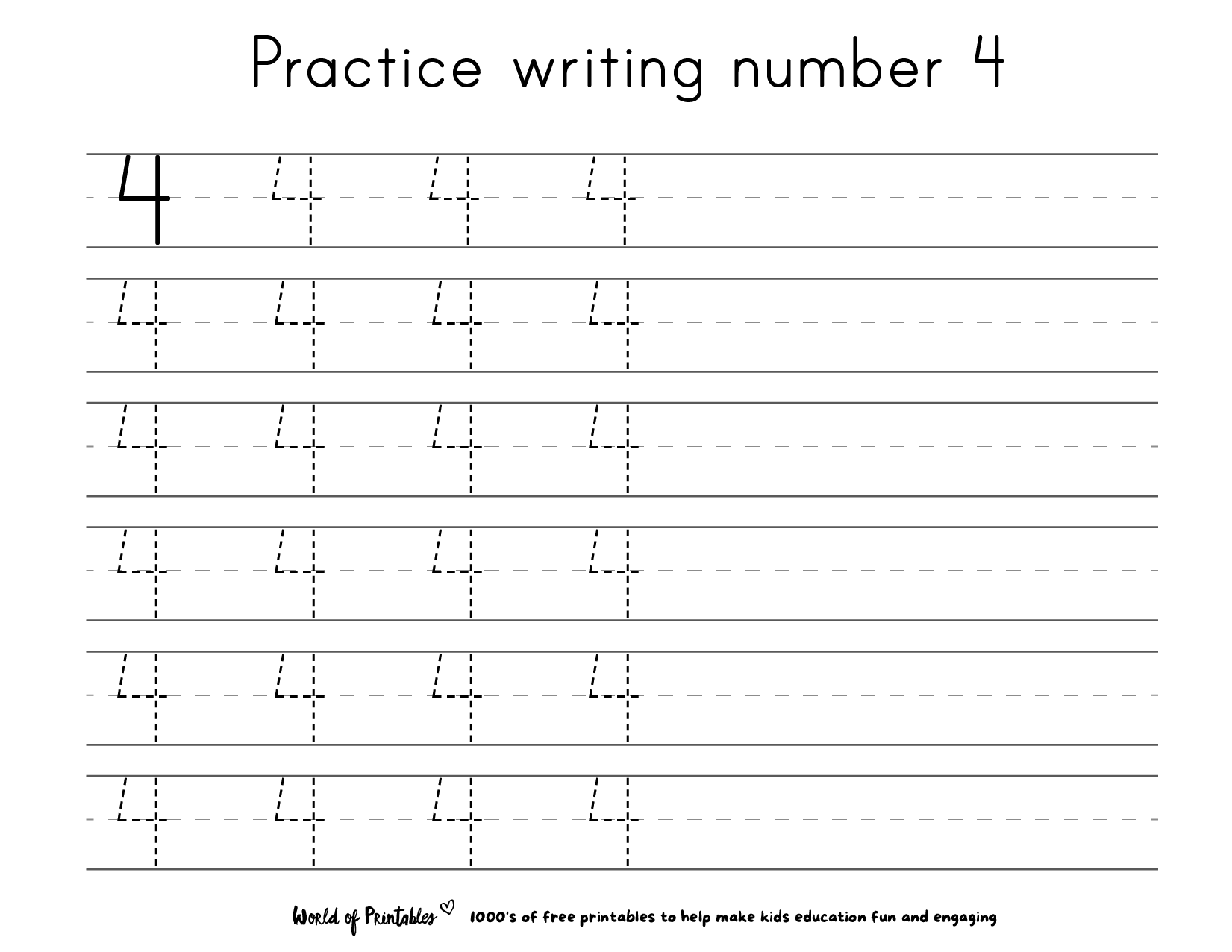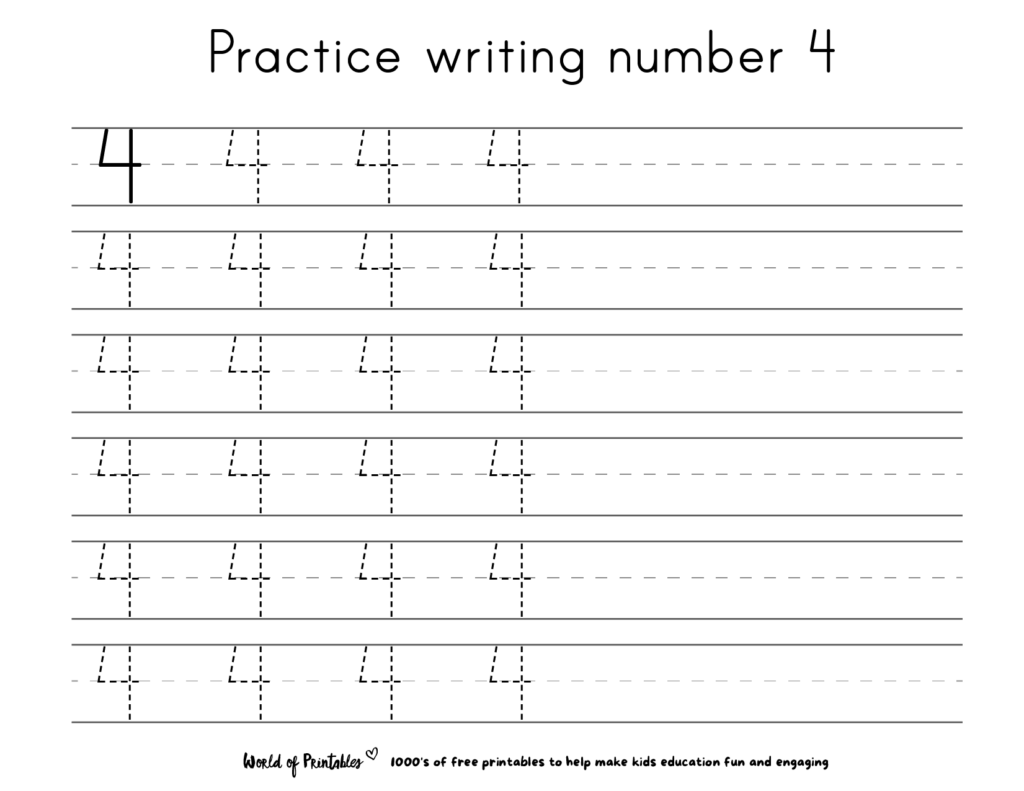 –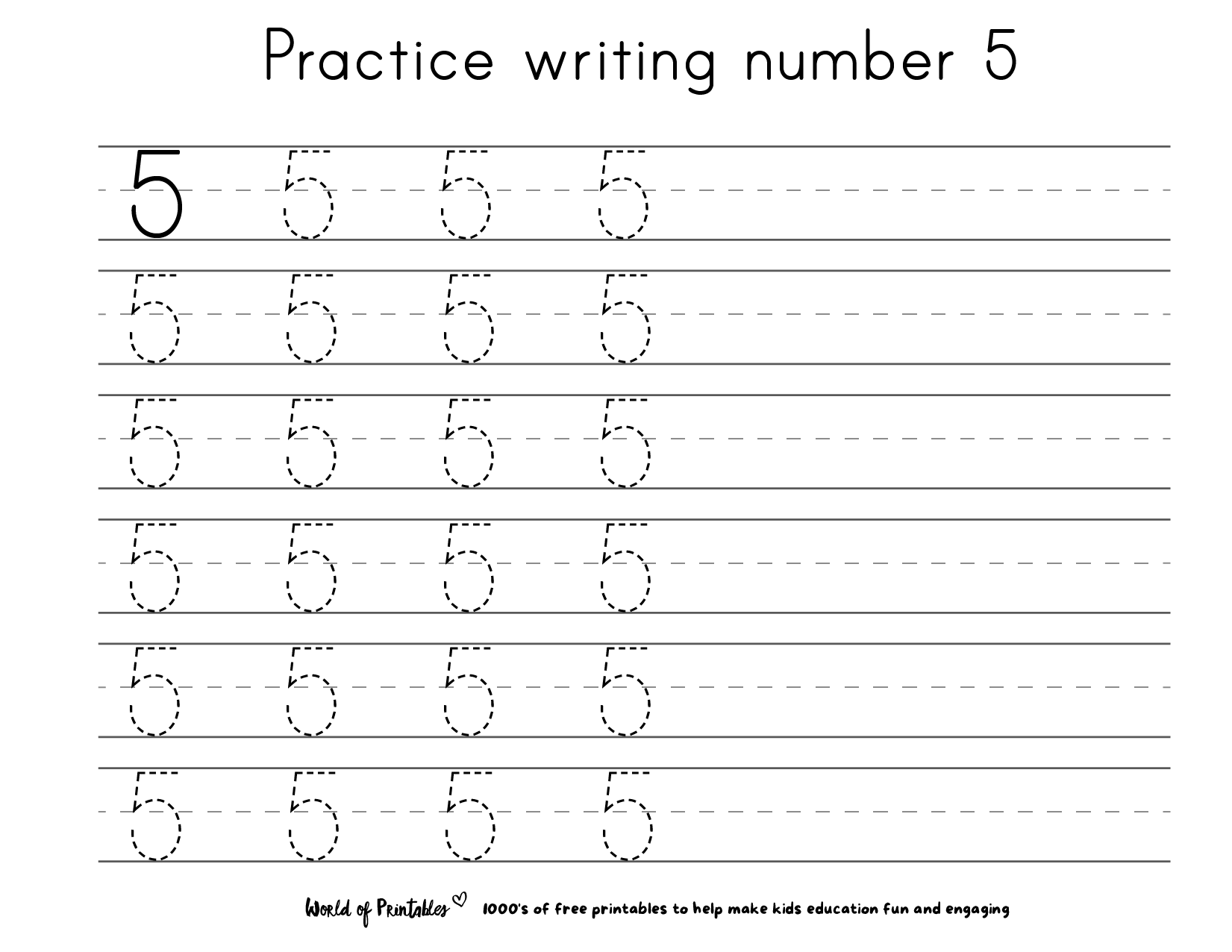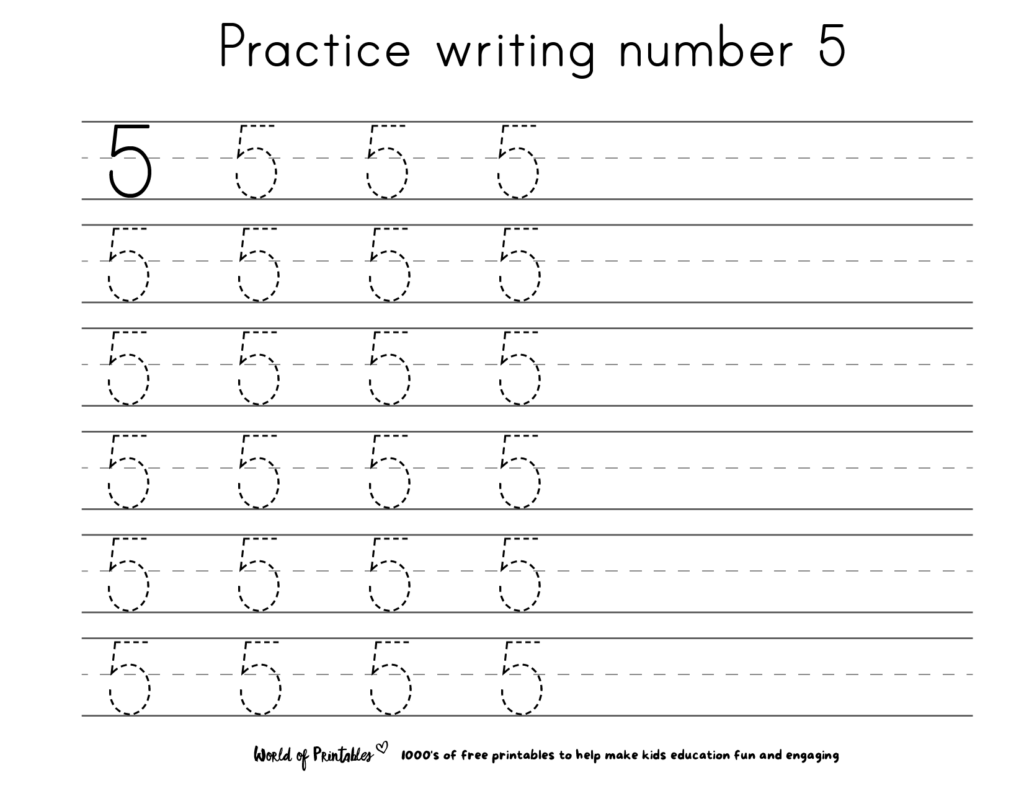 –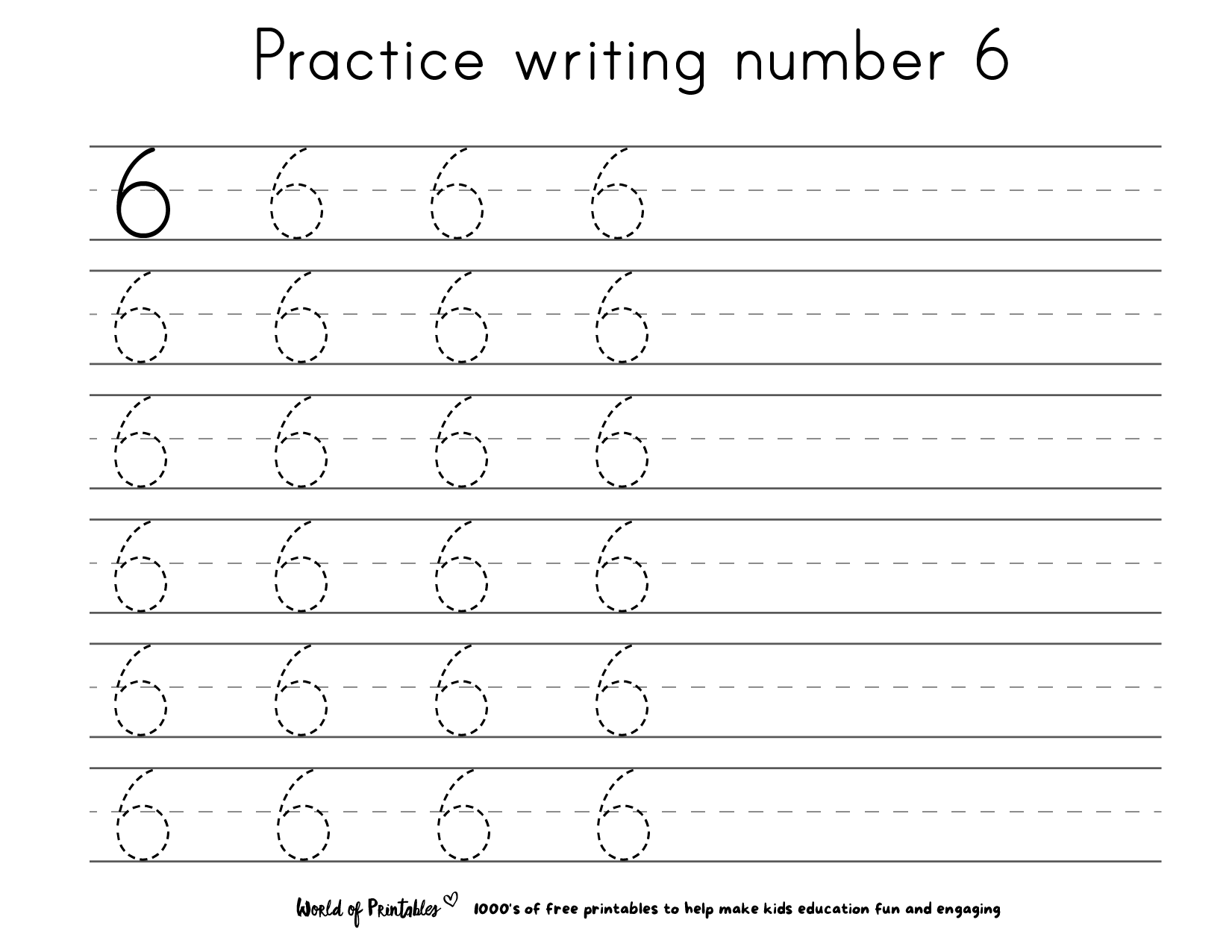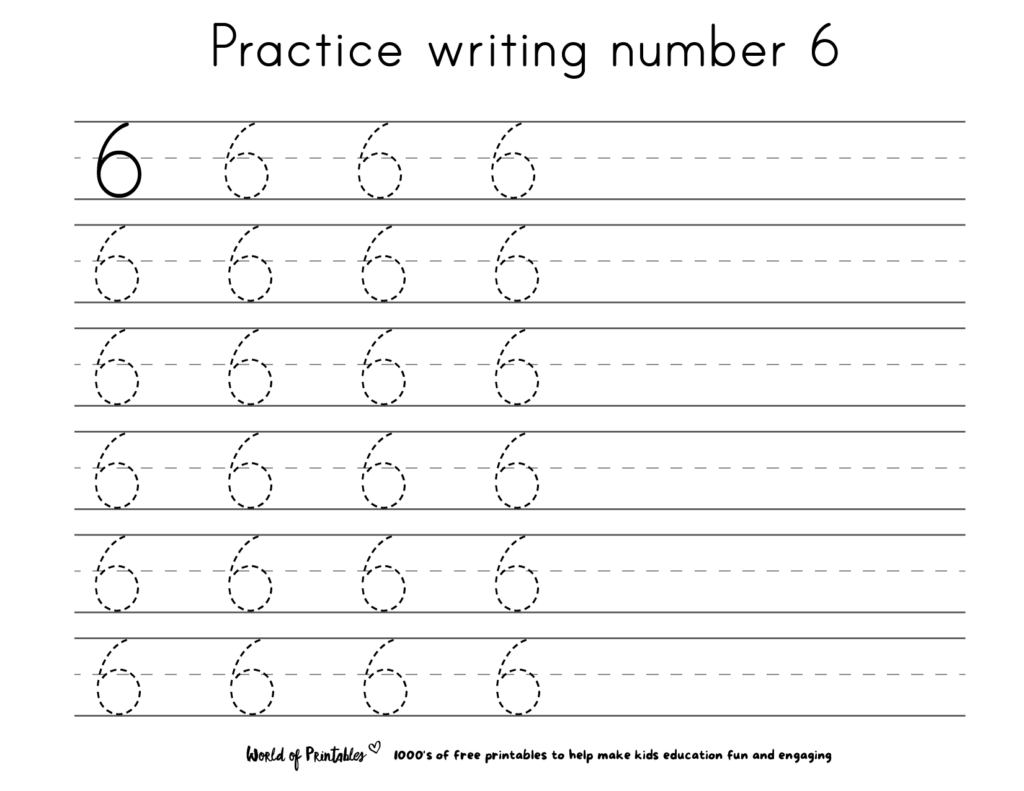 –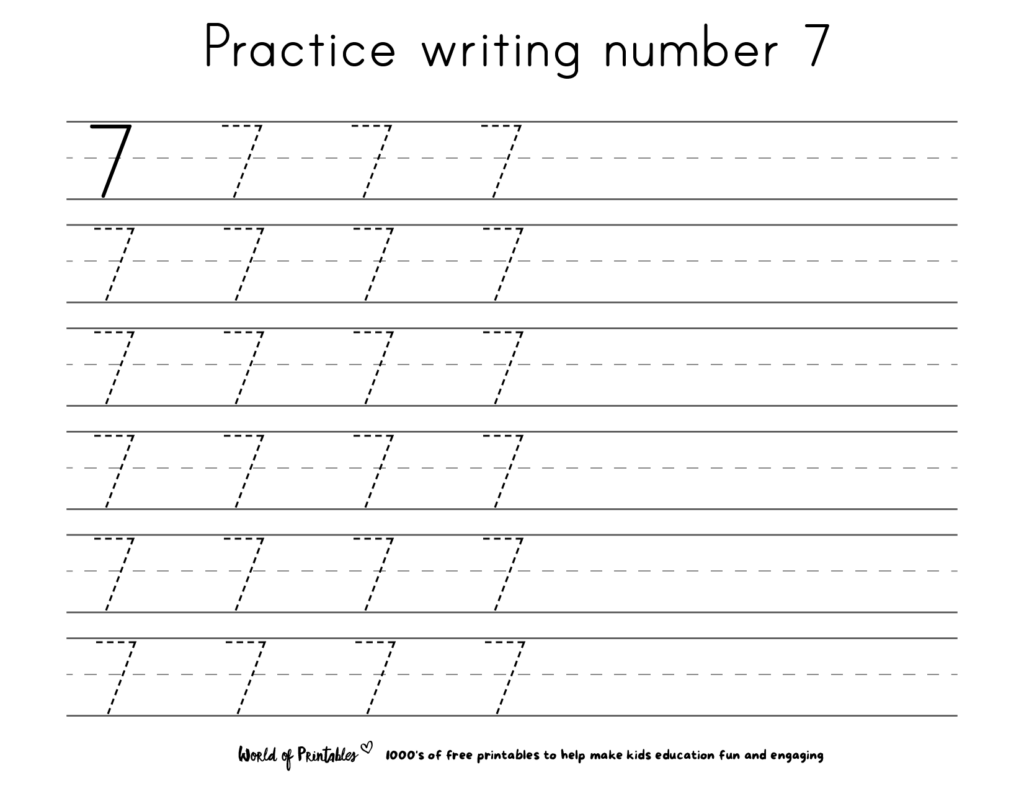 –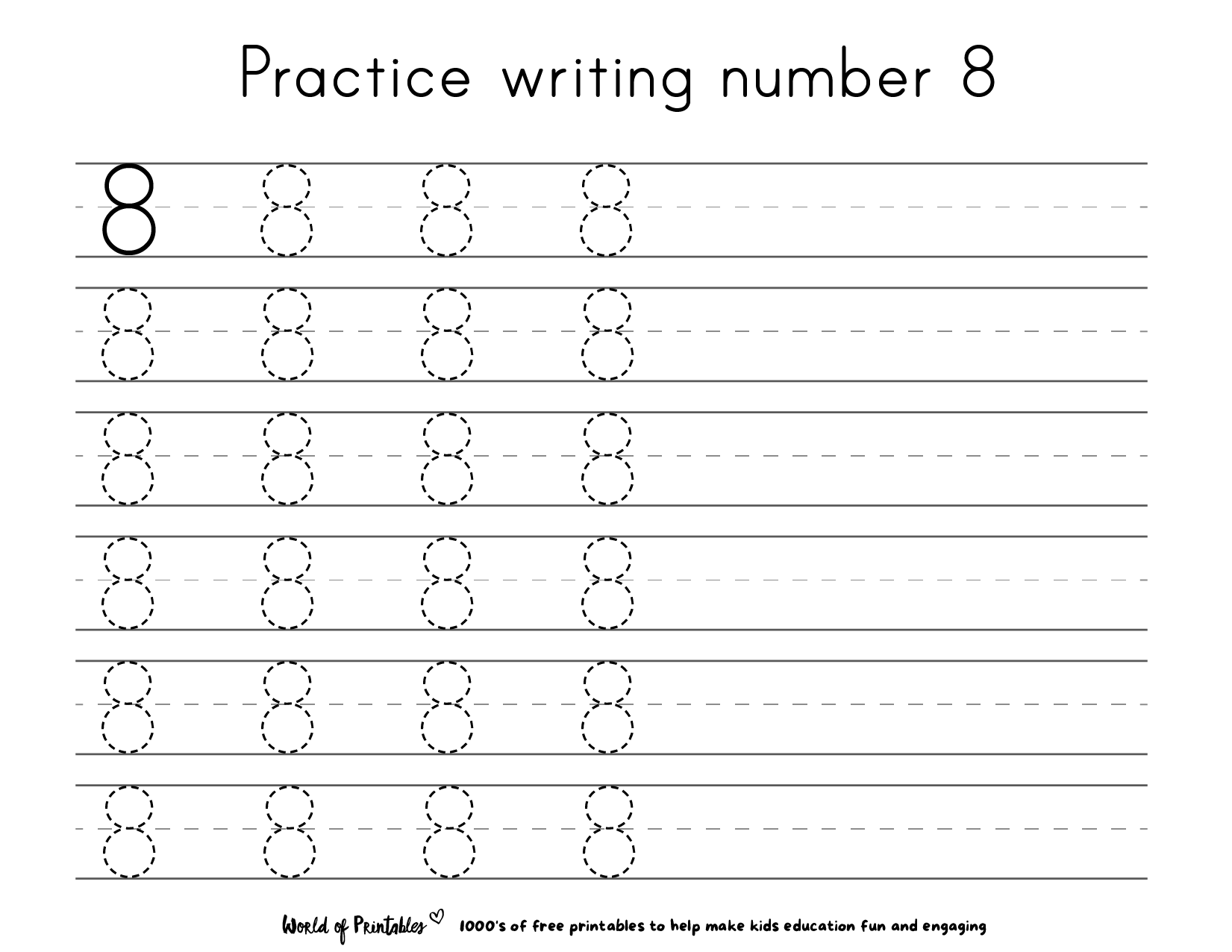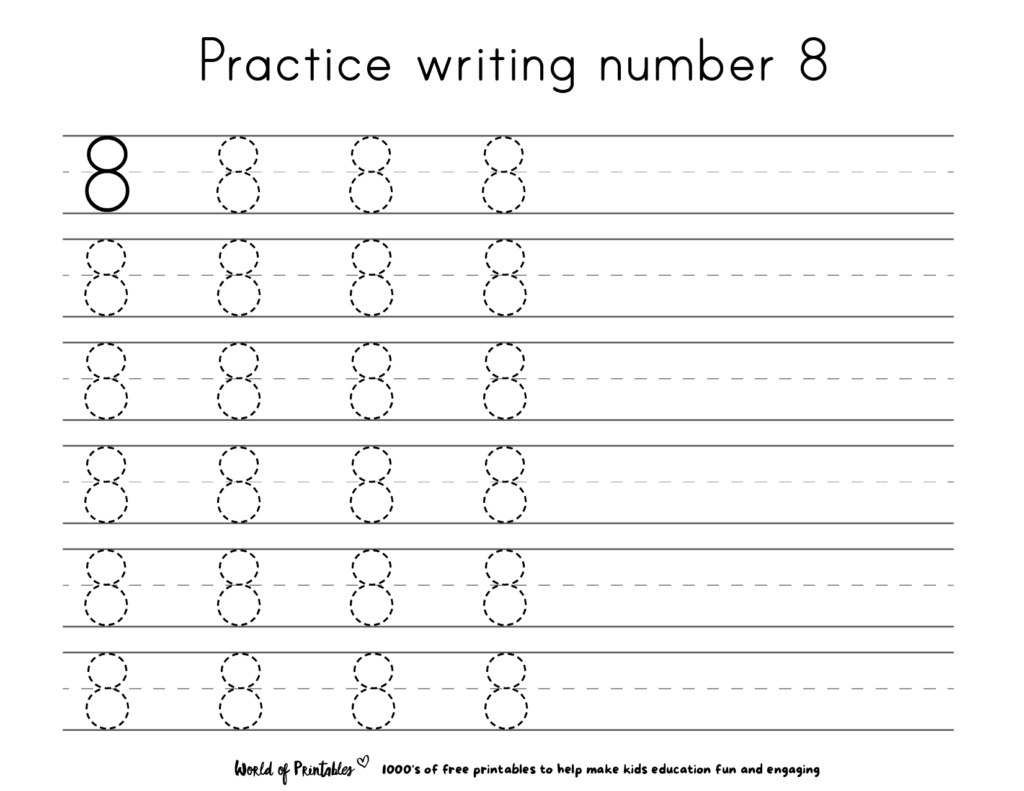 –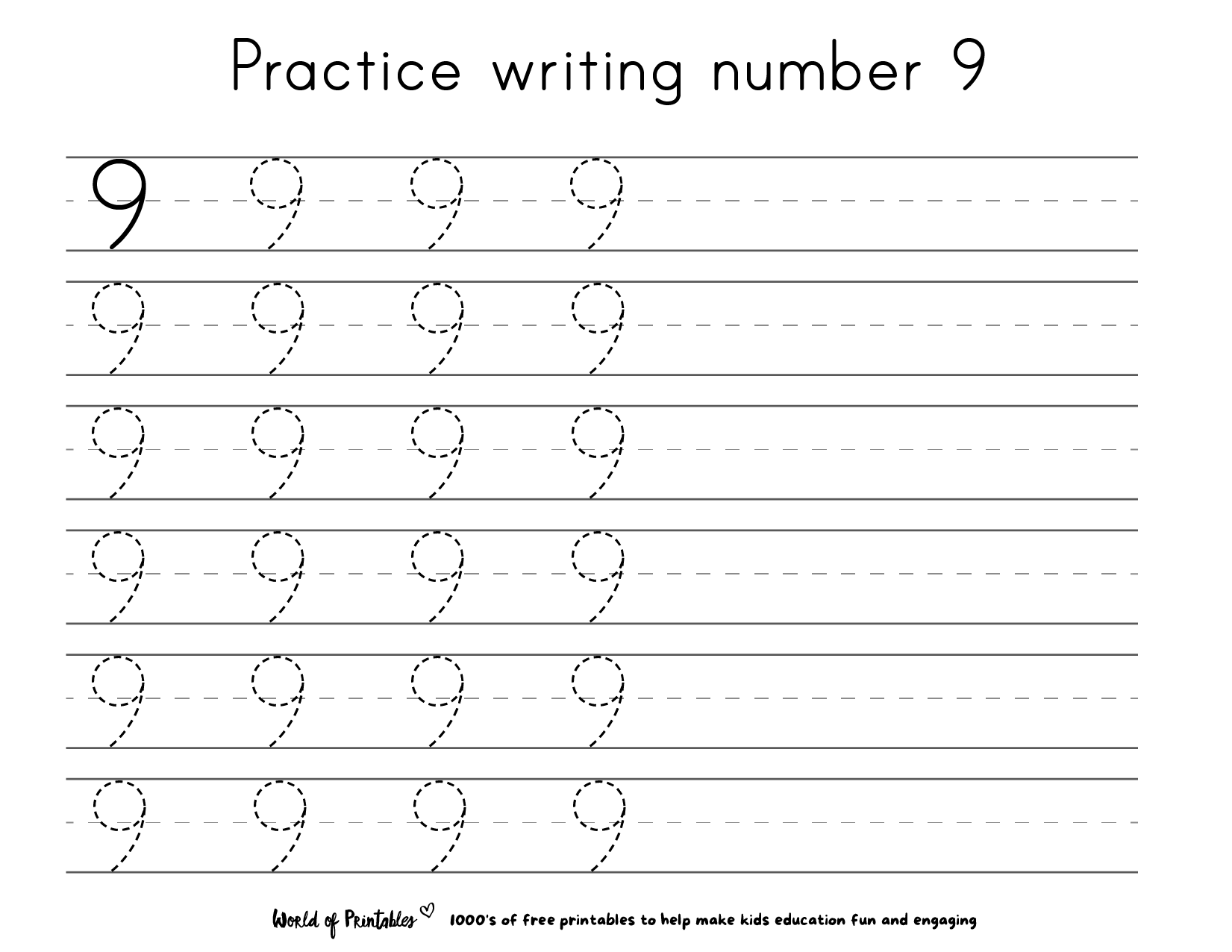 –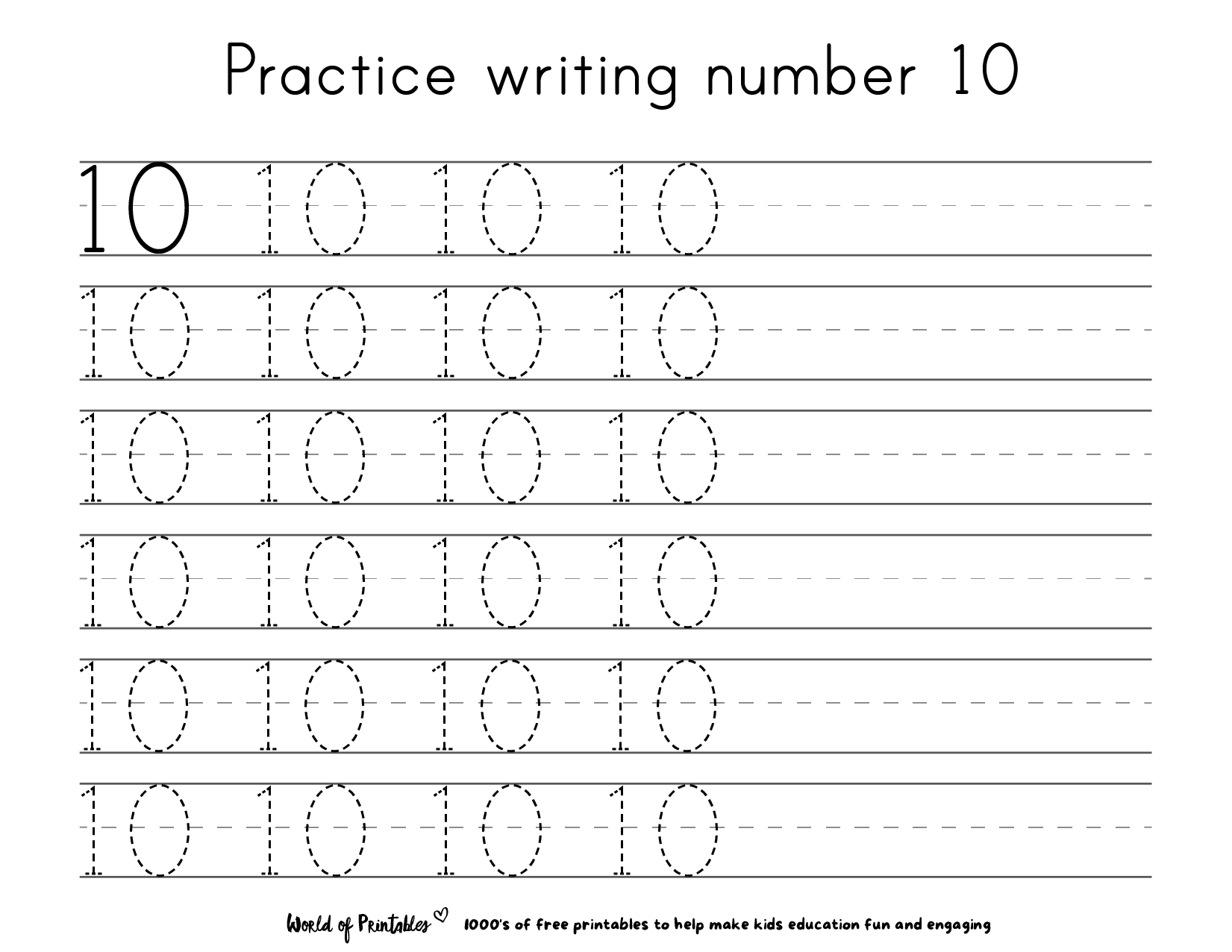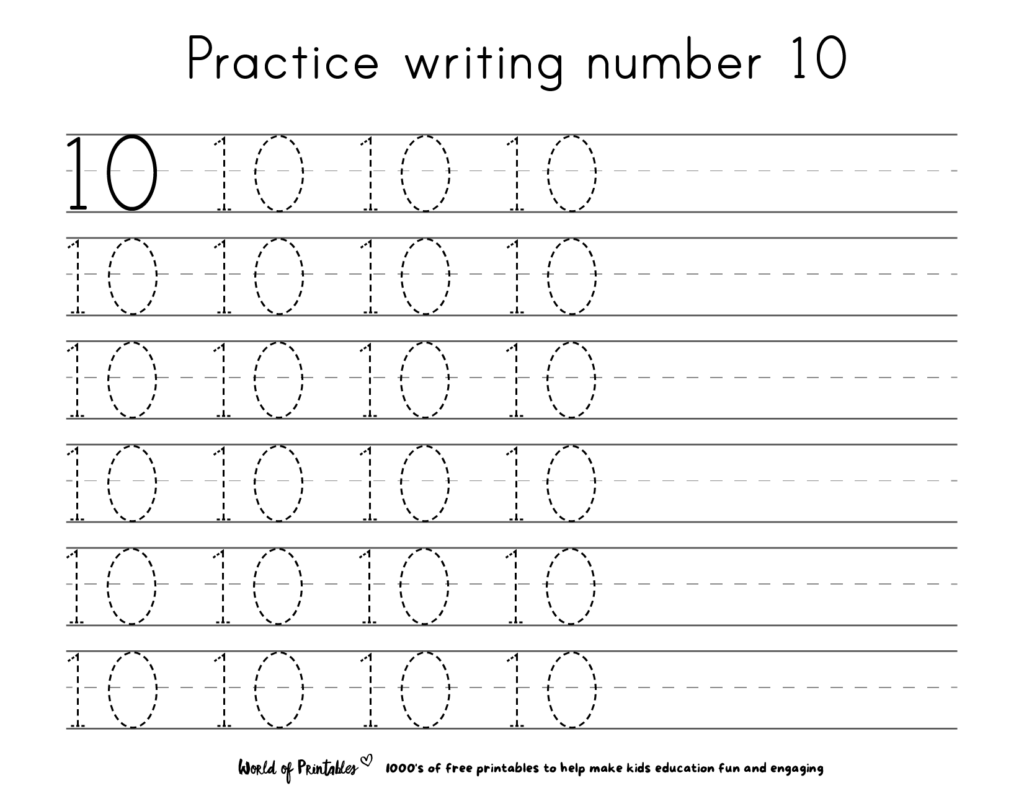 –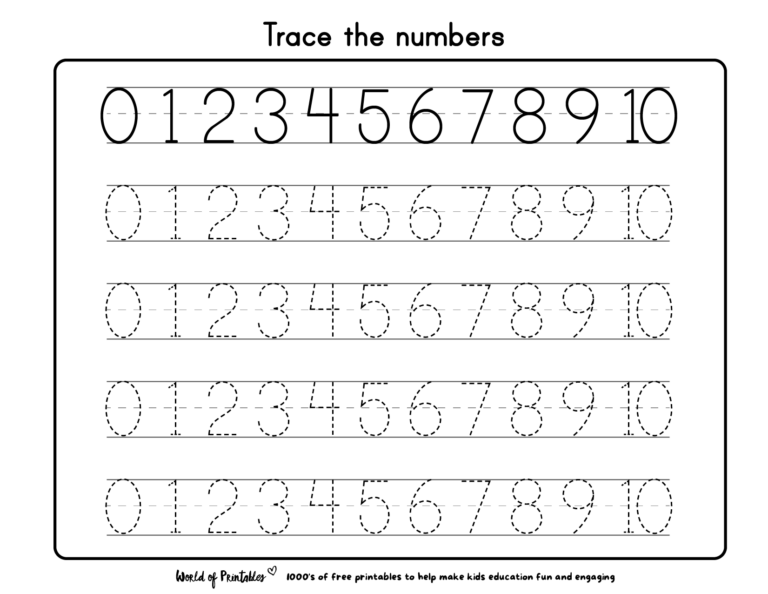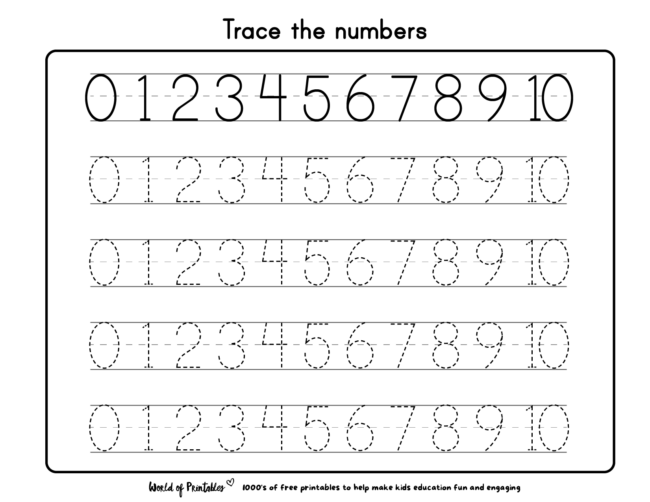 –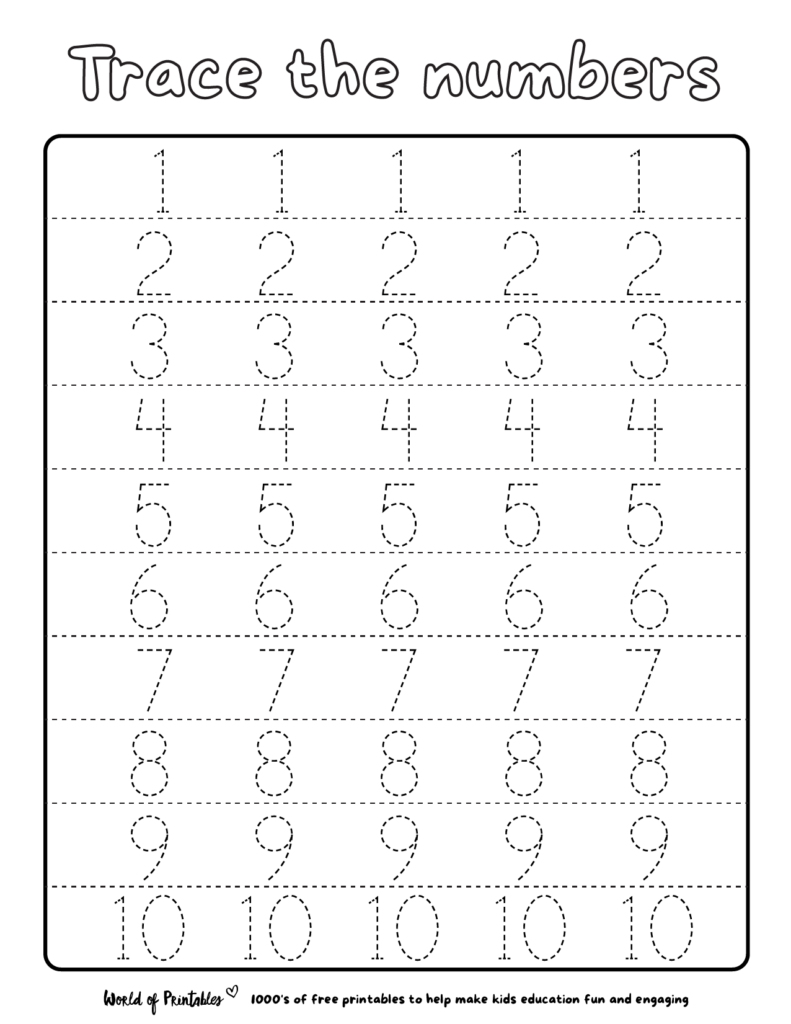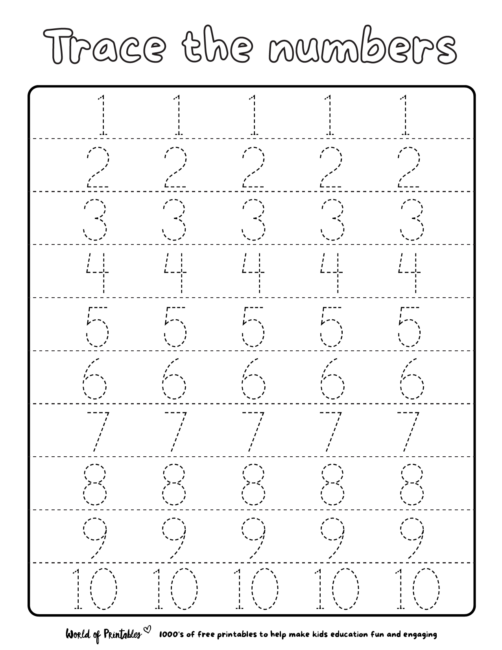 The Best Printable Teacher Resources
We hope you find these free number tracing resources useful! There are so many fun ways to use these worksheets to help your children and students learn.
Be sure to check out our full range of number tracing printables. We have over 160 worksheets in many different styles, including fun options to help make learning numbers fun.
What do other people print after viewing this?
Last but not least, sign up for the newsletter for updates on our newest free printables and resources!
If you love these tracing numbers 1 to 10 worksheets then please pin this post and help share it with other teachers and parents. Also, show us how you use our worksheets by tagging us on Instagram! We love to see how our community uses our free printables.