These beautiful pastel monthly 2021 calendar planner stickers are such a stunning addition to any planner or bullet journal.
These stickers are so gorgeous and feature the most beautiful pastel colors and cursive font to suit your planner.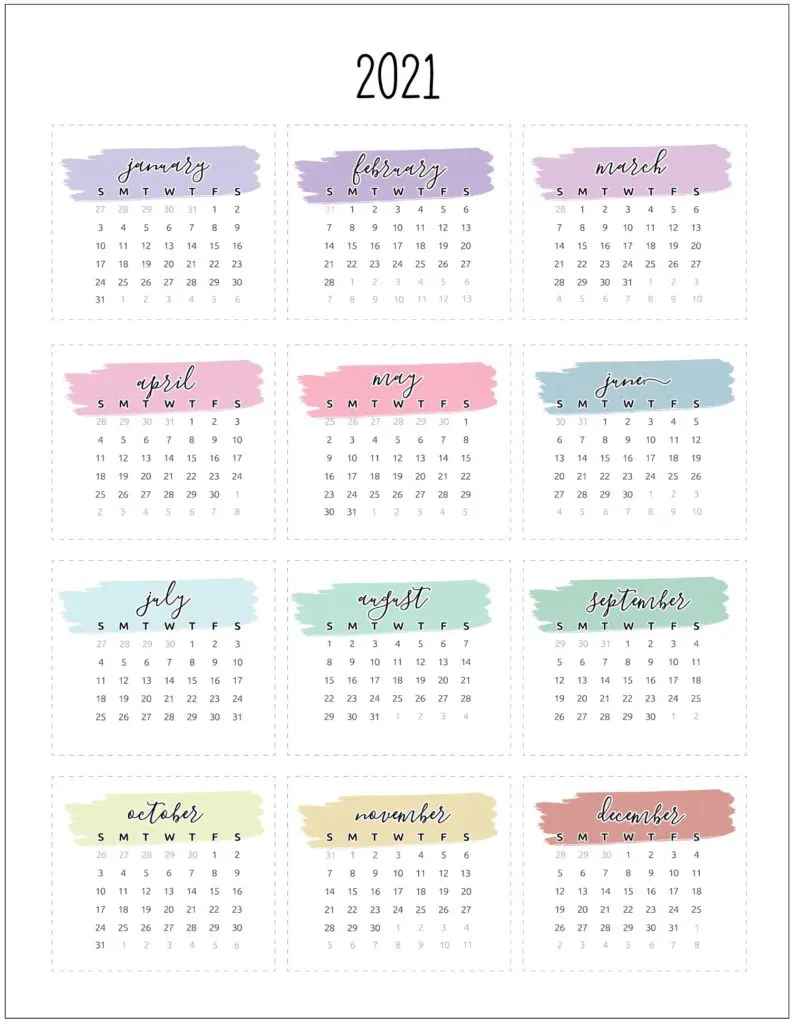 These miniature pastel calendars cover every month and only take up a small amount of space in your planner or bullet journal. They are great for being able to see the dates at a glance and for allowing space on the page to write events and tasks next to them.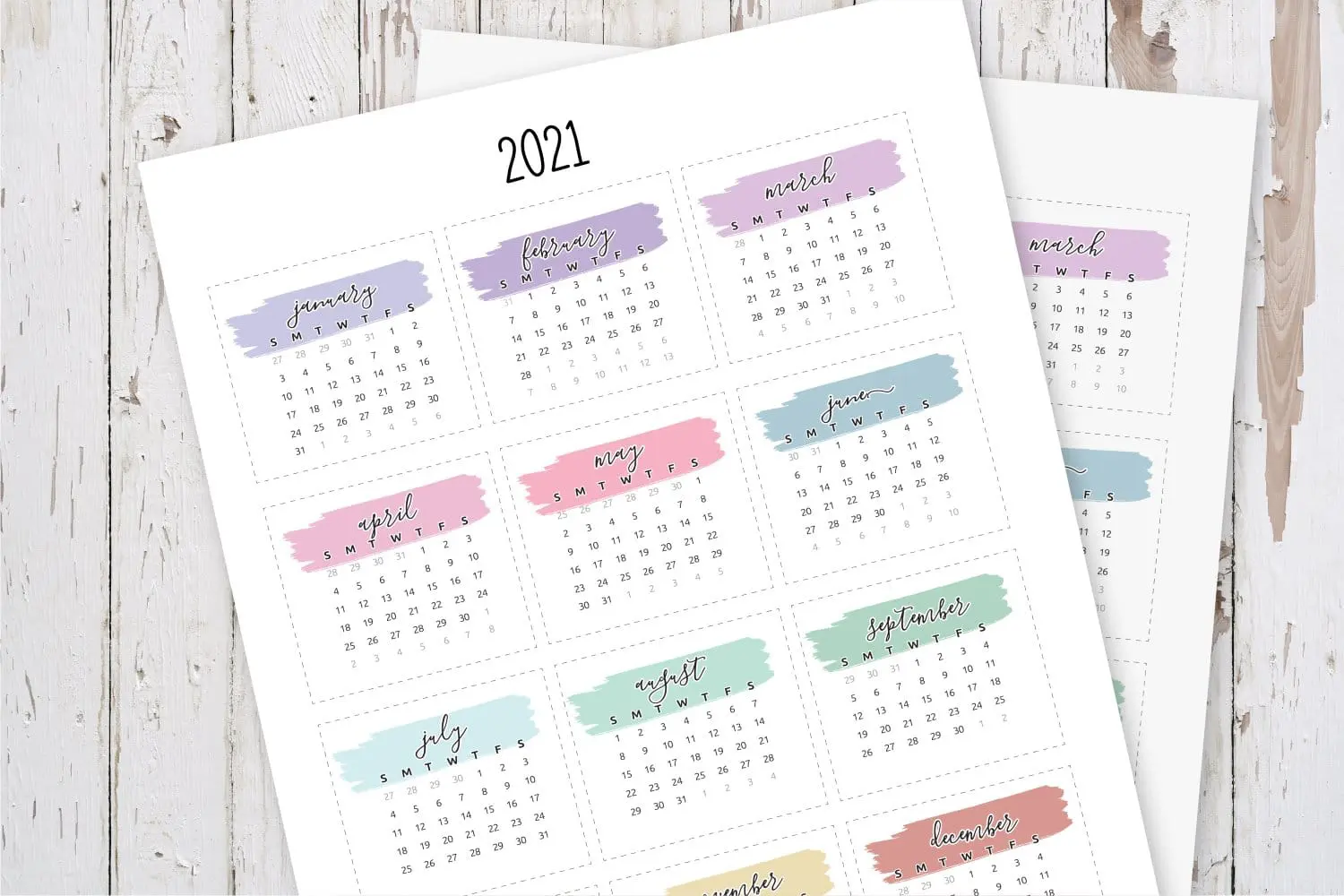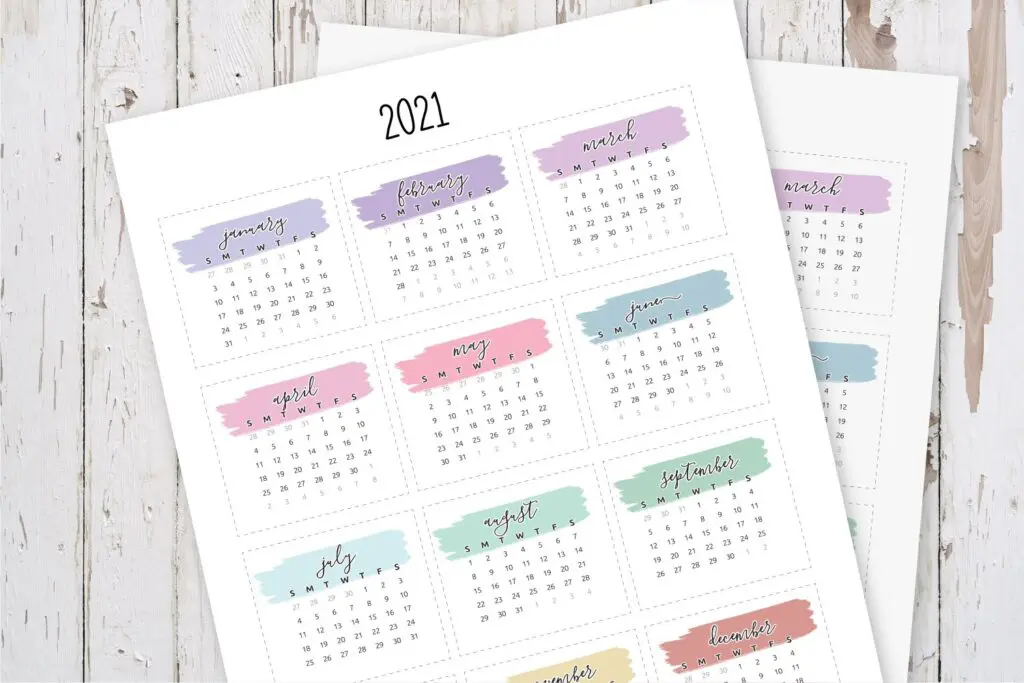 If using this for a bullet journal, I would recommend using this as part of the monthly log. It would be a great way to document the month and fit in with your layout rather than taking up a whole page or two.
If you are interested in more monthly calendar 2021 stickers for your planner or bullet journal then check these out:
Click the following links to print the stickers now. See below for instructions and paper recommendations. Also, see more of our stunning range of free planner stickers below.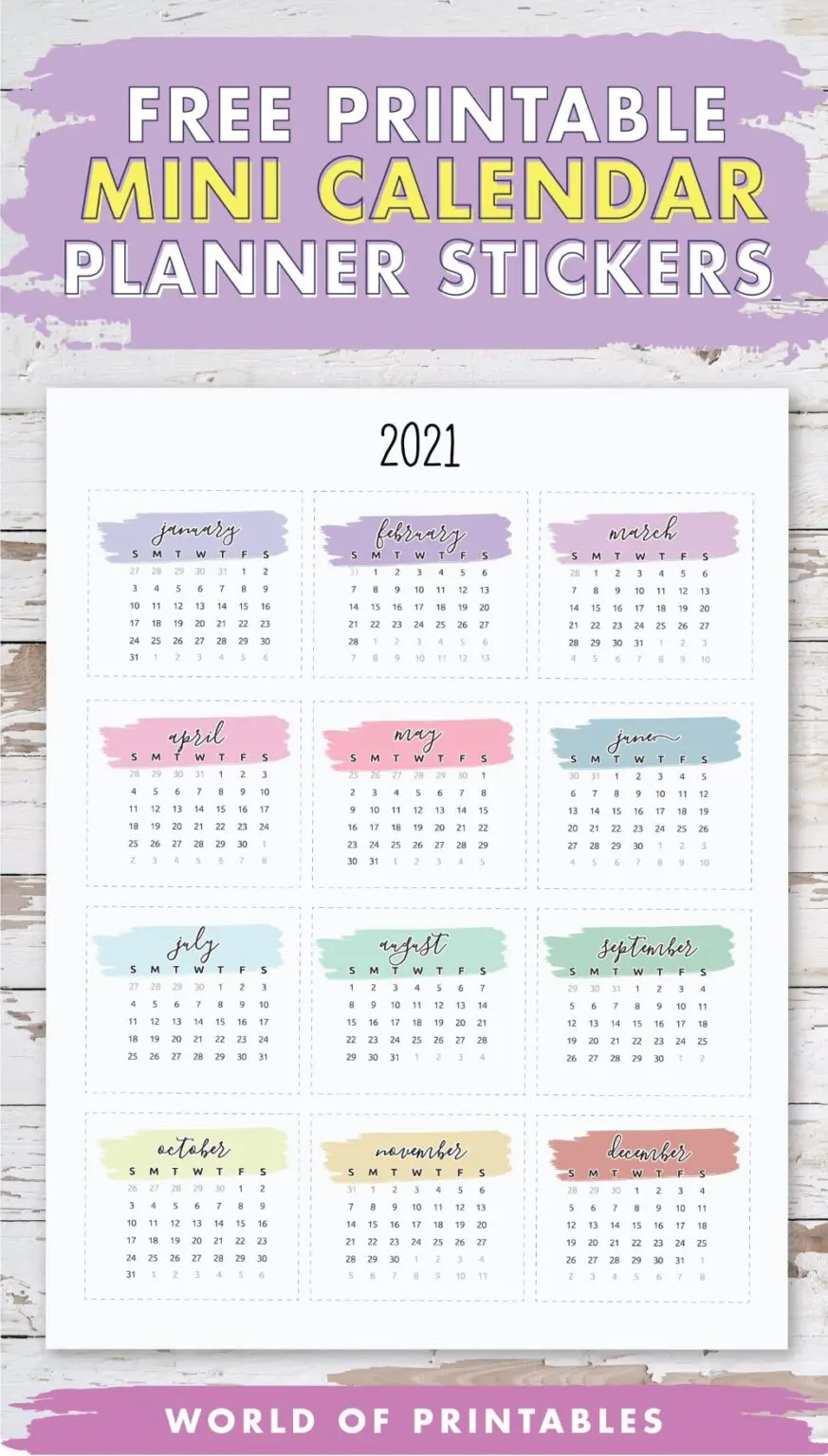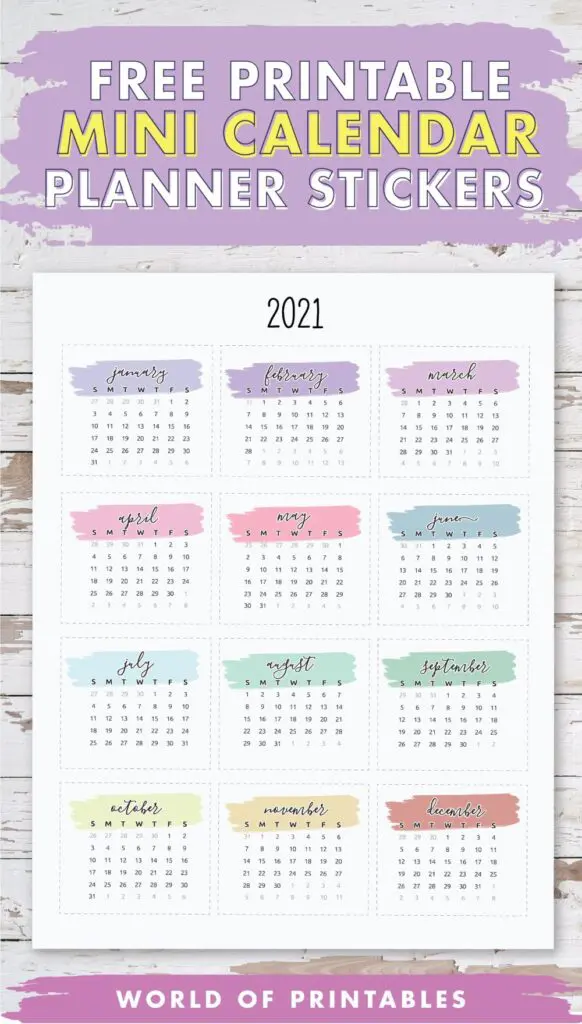 INSTRUCTIONS
Download the free printable pastel monthly 2021 calendar planner stickers.
Print the stickers. These are designed as 8.5 x 11 printables. TIP: If you want to print at a different size then simply insert this printable into Canva, set your dimensions to any size you want, then download it to your computer, easy! Full steps in this guide.


Recommended supplies for making your own planner stickers
We've created a full guide on creating your own planner stickers, but here's a quick summary of the tools and supplies you need:
More Free Printable Planner Stickers from World of Printables
Thank you so much for visiting!
If you liked this post and free printable planner stickers, go ahead and hit the Pin button below, as it really does help us in so many different ways and is a great way to save for later.
If you are new here please subscribe as we make new printables often and we'll keep you notified from time to time with our best new free printables.
I love you guys!