The Simple Planner – the ultimate planner experience, featuring a simple design that's so cute you'll love it.
Packed full of useful pages to make your planning experience more enjoyable than ever.
Choose the pages you need from dozens of useful pages. Whether you're organizing your week, setting goals, tracking lifestyle elements, or if you just want to be more organized, this planner does it all.
This planner keeps it simple and helps make planning fun, so you're more likely to stick to your plans and get things done.
Featuring a Simple Design That's So Cute You'll Love it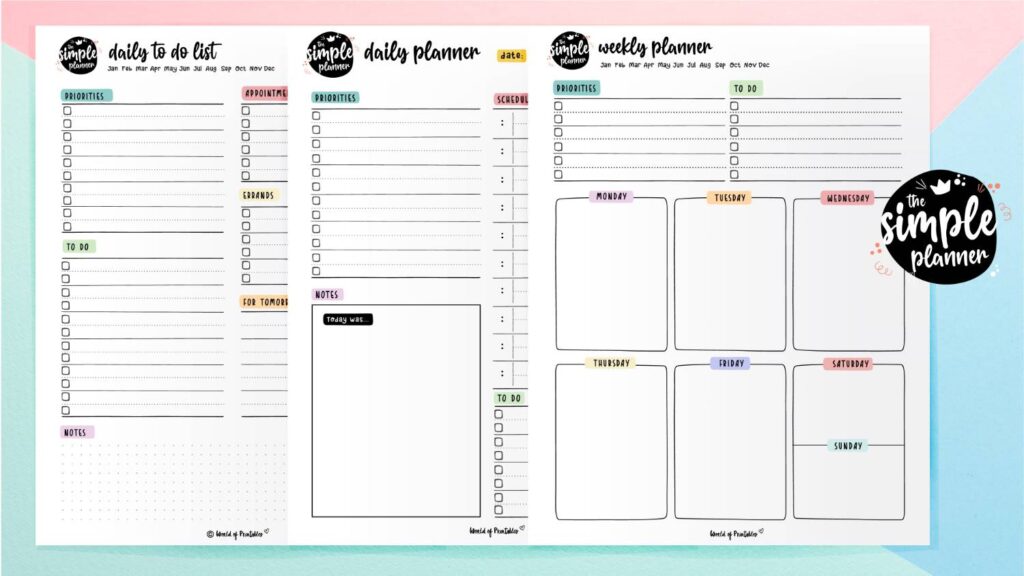 If you're looking for something that's different from all of the other planners out there, that's attractive, functional, and creative, then this is the one for you.
This planner features a simple layout that is aesthetically pleasing, colorful, and quirky with its fun hand-drawn style.
There is plenty of space and pages to help you stay organized in different areas of your life, from daily, weekly and monthly planning to organizing and taking control of your finances.
You can use this planner bundle to plan the things that matter to you, from organizing your schedule to making a list of the things you need to do.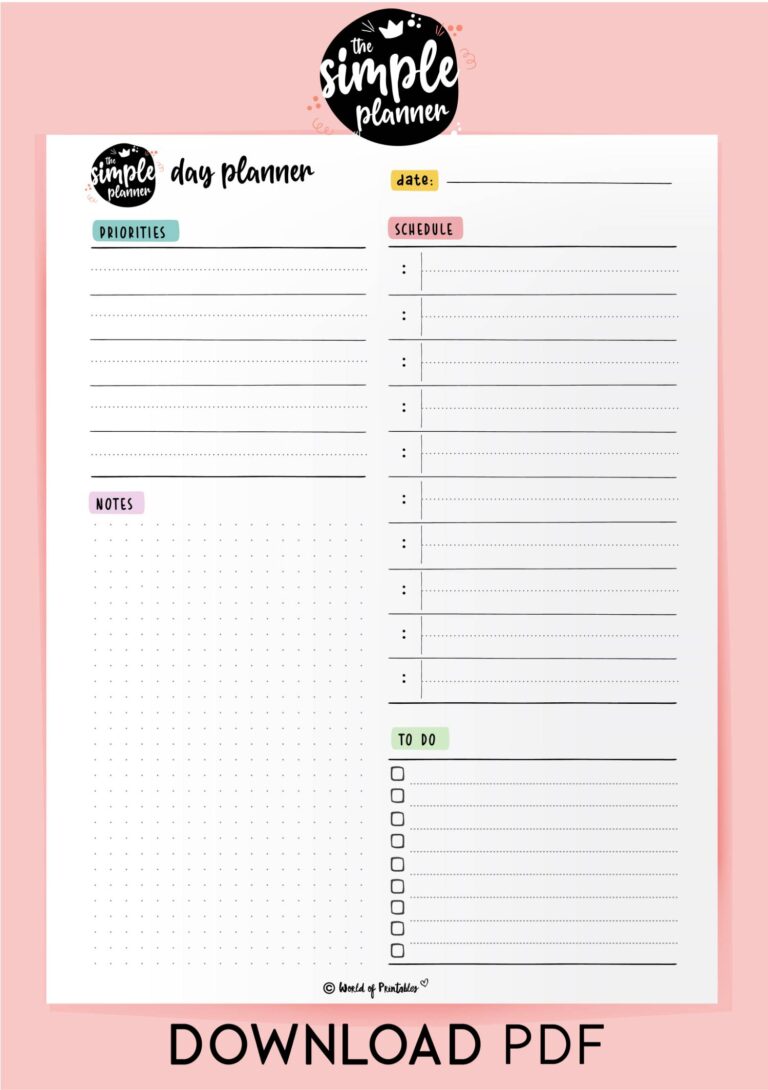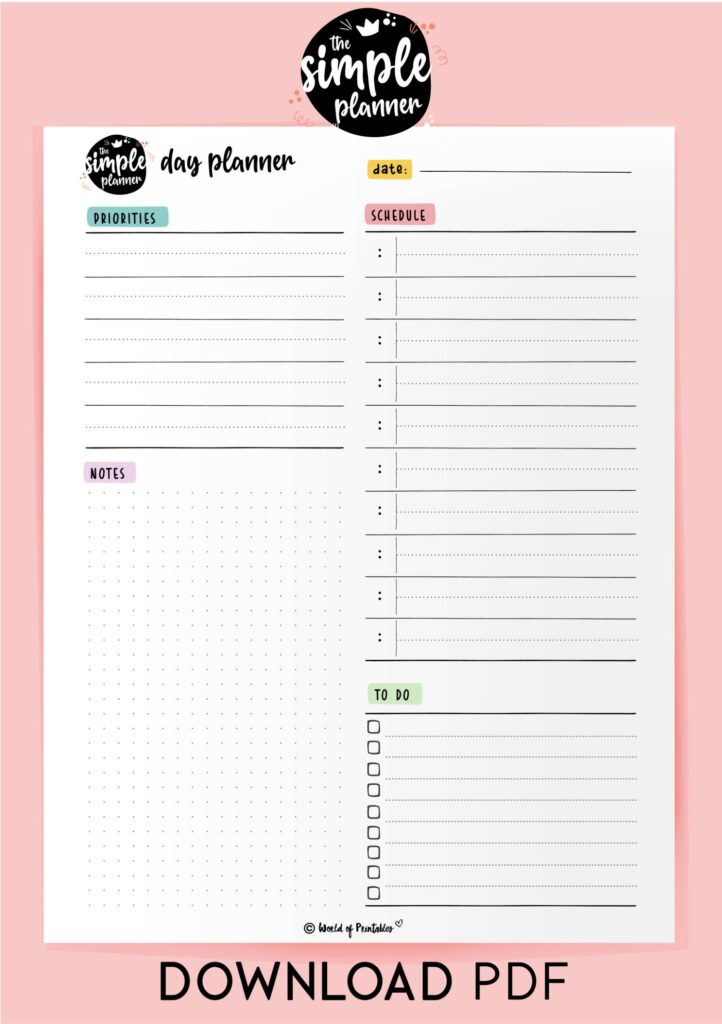 What's Included in The Simple Planner
There are so many amazing and useful pages included in the Simple Planner.
You'll find daily planners to help you plan your agenda and daily tasks, write any reminders and do everything you need to do each day.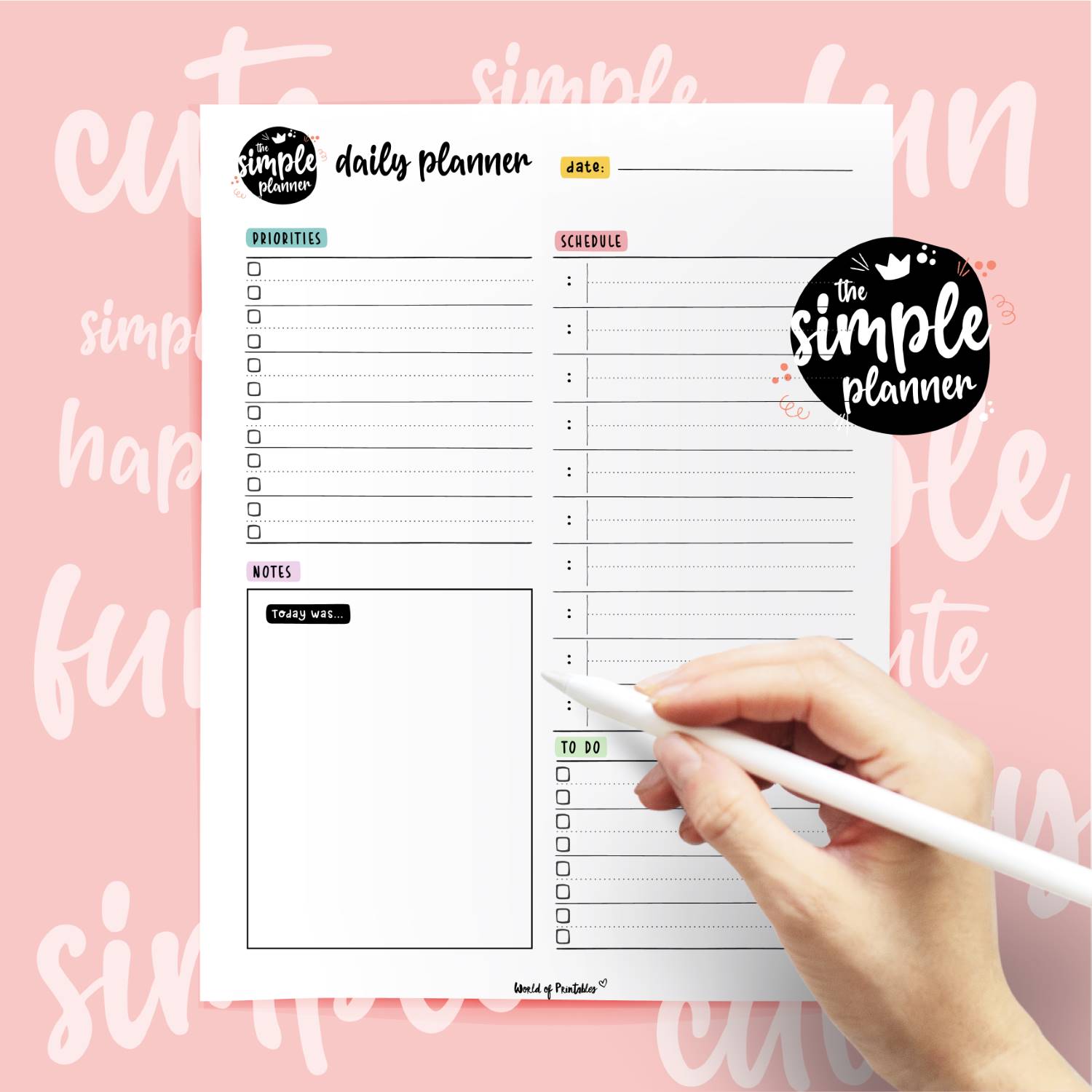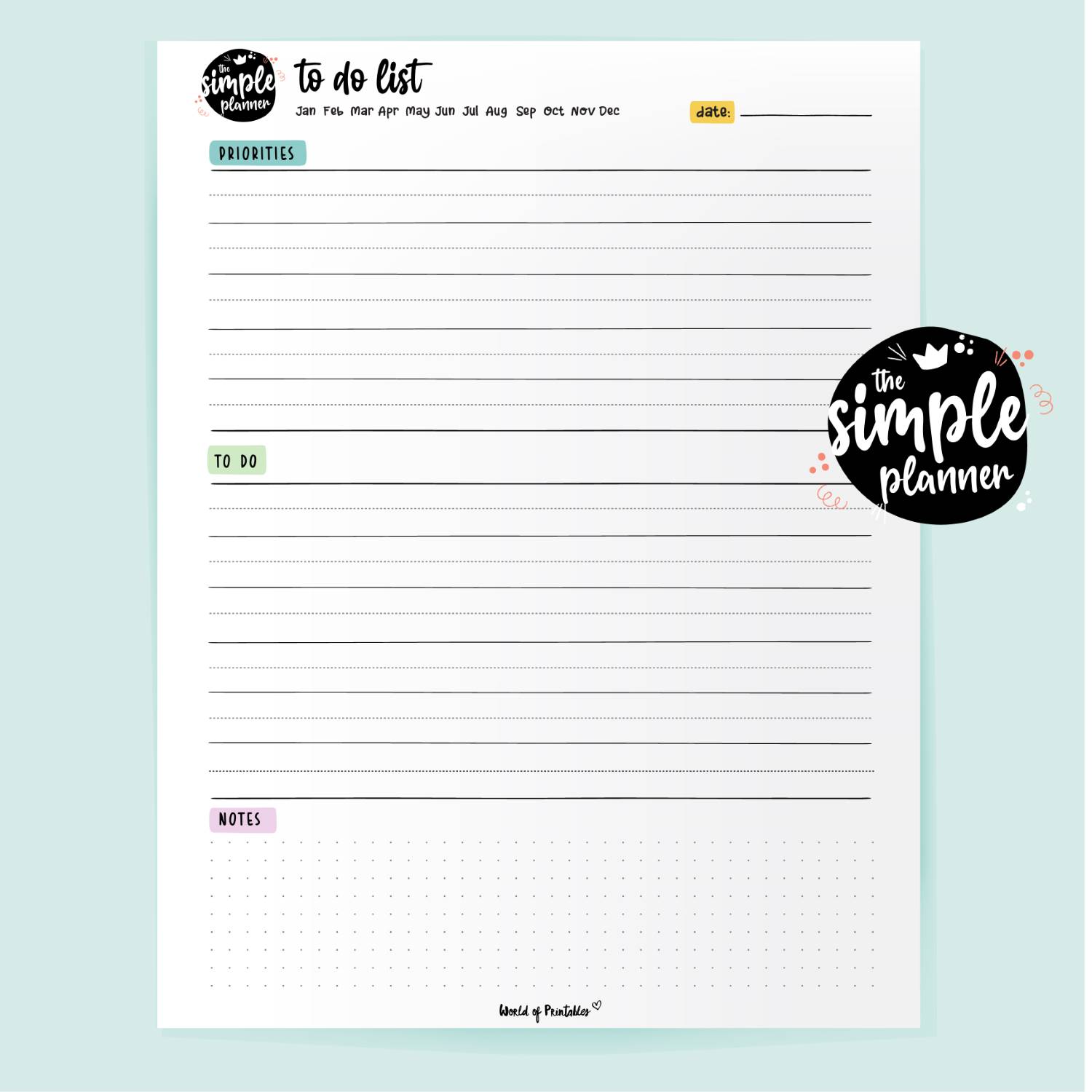 Plan Your Week In Style
You'll also find weekly pages for all of your weekly goals and appointments.
The weekly plan pages are likely to be the ones you use most, and you'll also find a weekly to-do list and a weekly meal planner.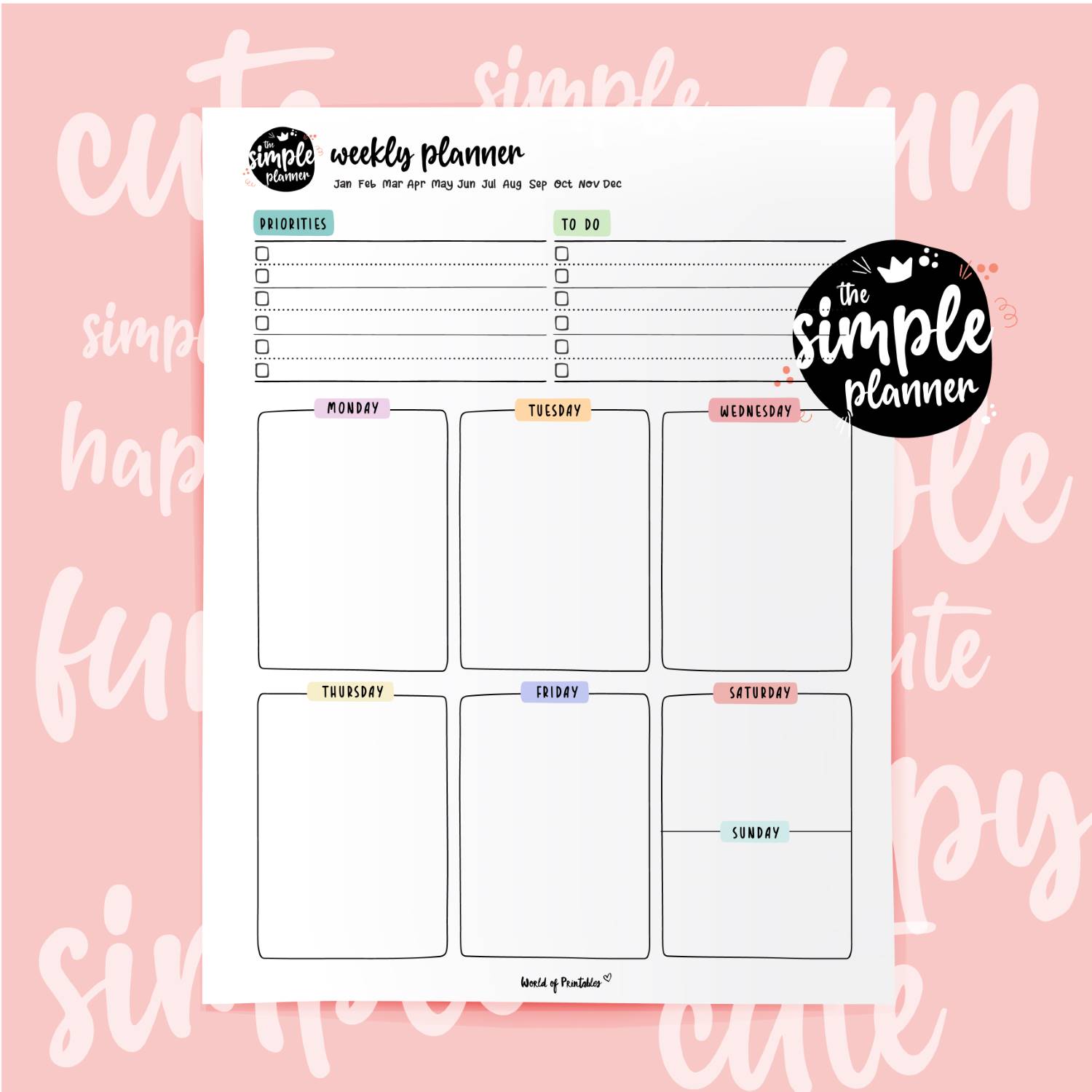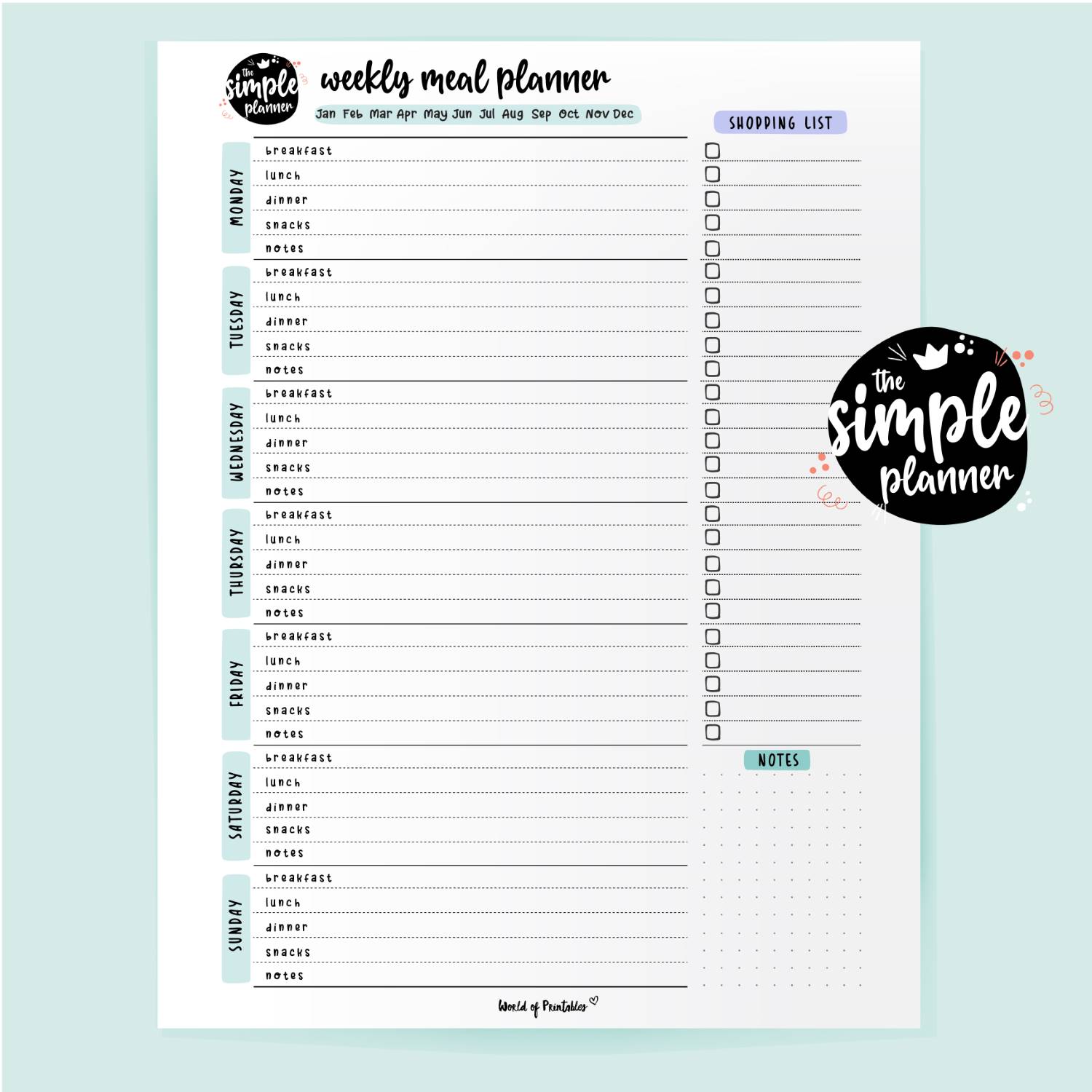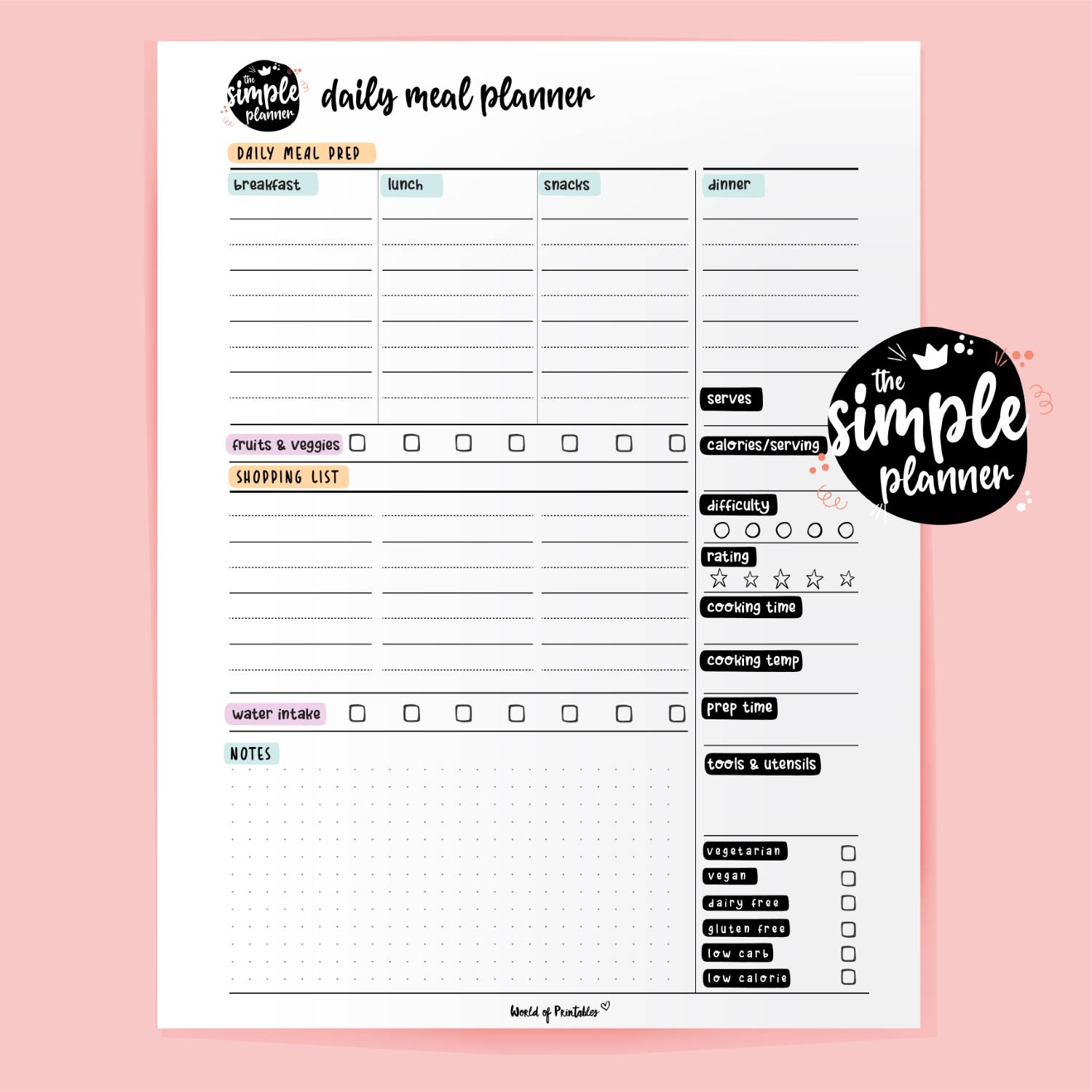 Start Here, Get There
Or look further ahead and organize your monthly plan, with the monthly pages, that you can use for birthdays, events, and all of your monthly goals.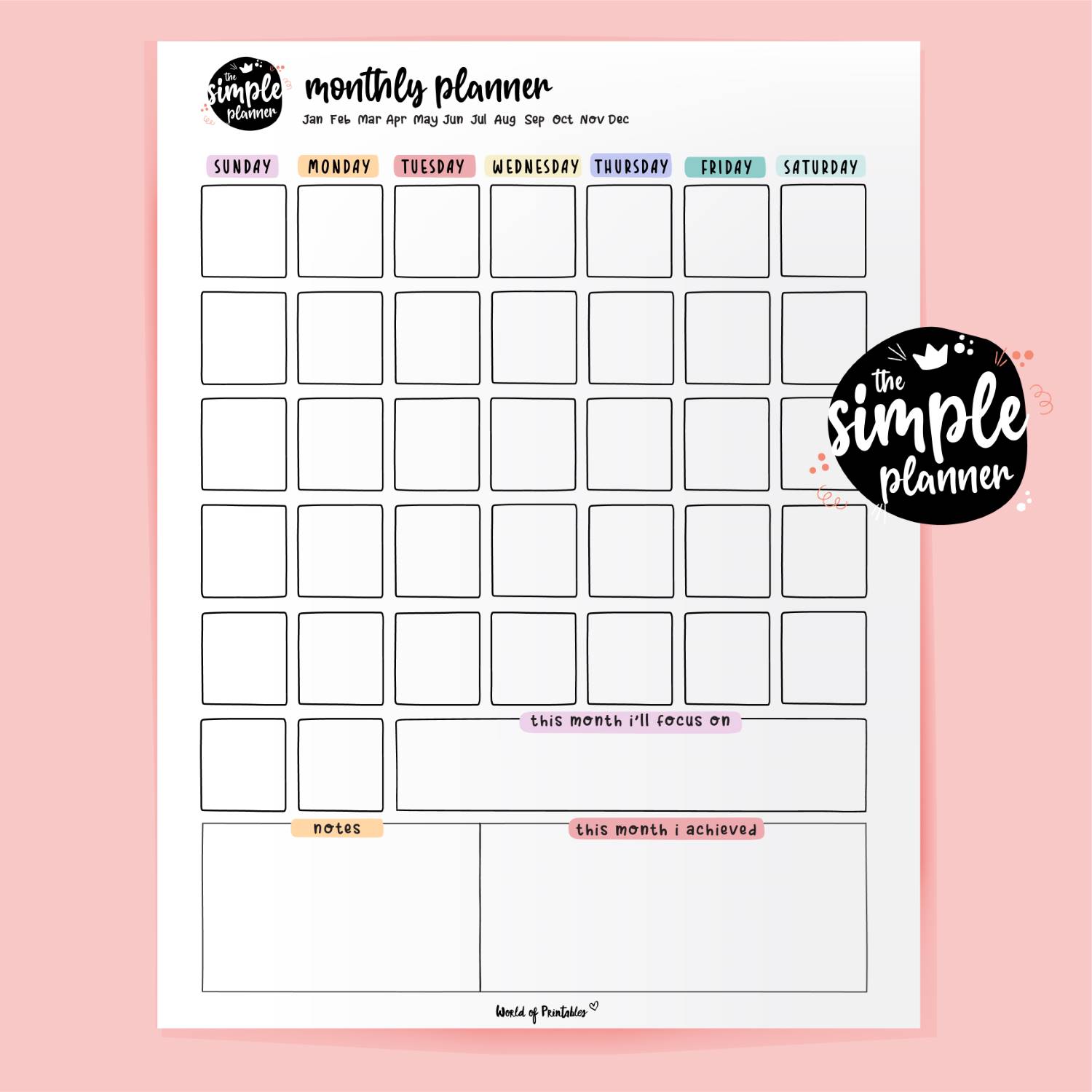 Useful pages for all areas of your life that matter
You'll also find more useful pages for many areas of your life that matter.
Pages for meal planning, goal-setting, habit tracking pages for building better habits, mood tracker for tracking your moods, budgeting pages for tracking your savings and debts, and so much more.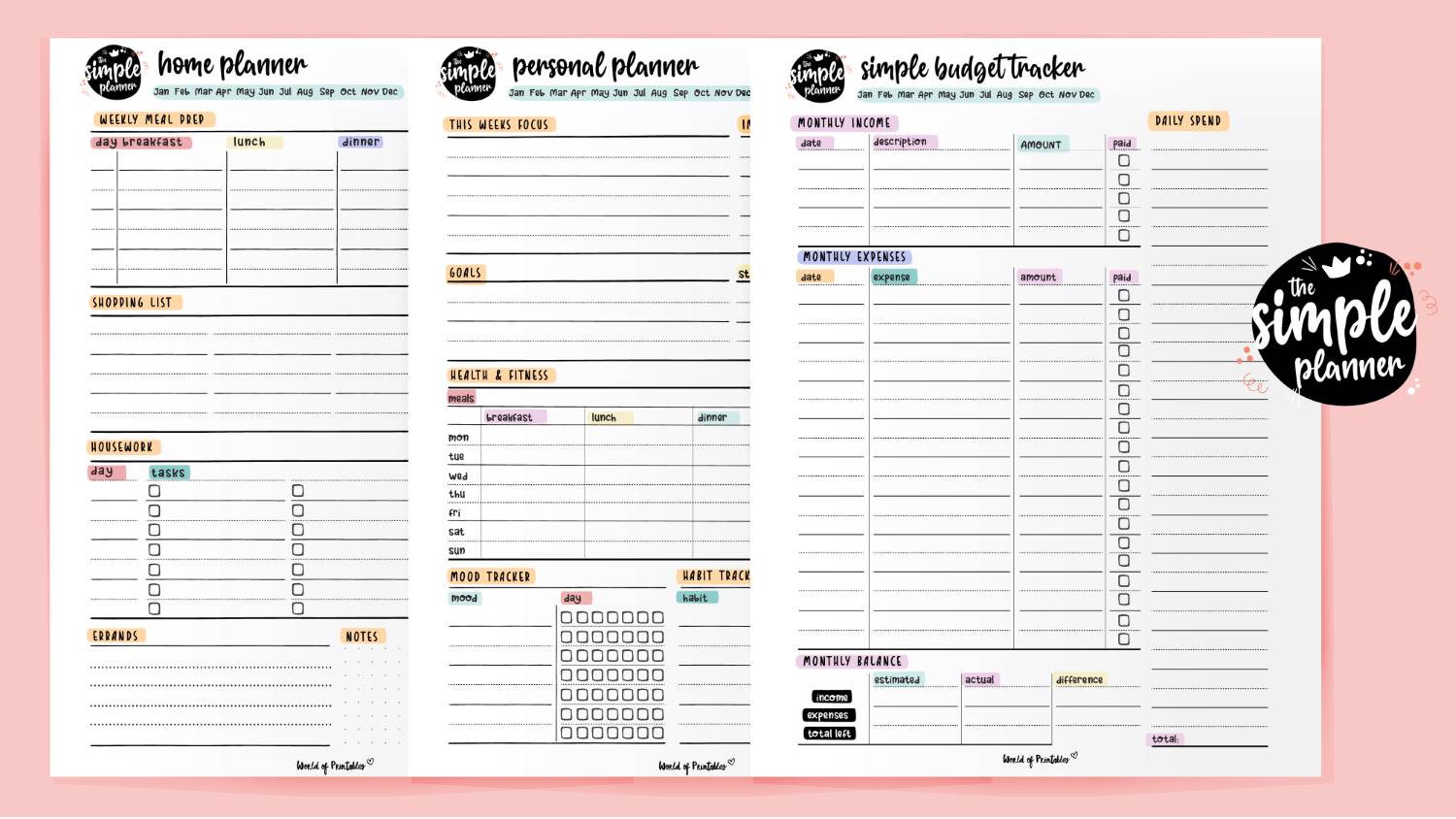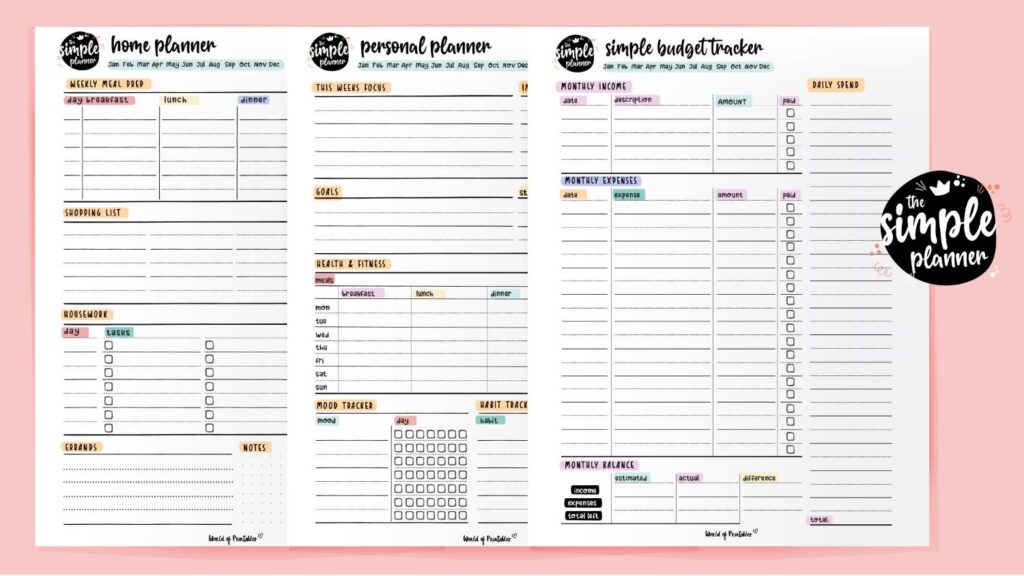 The simple planner for everyone
This planner is useful for everyone, from college students to creatives, list-makers, or anyone looking for a self-care planner for note-taking,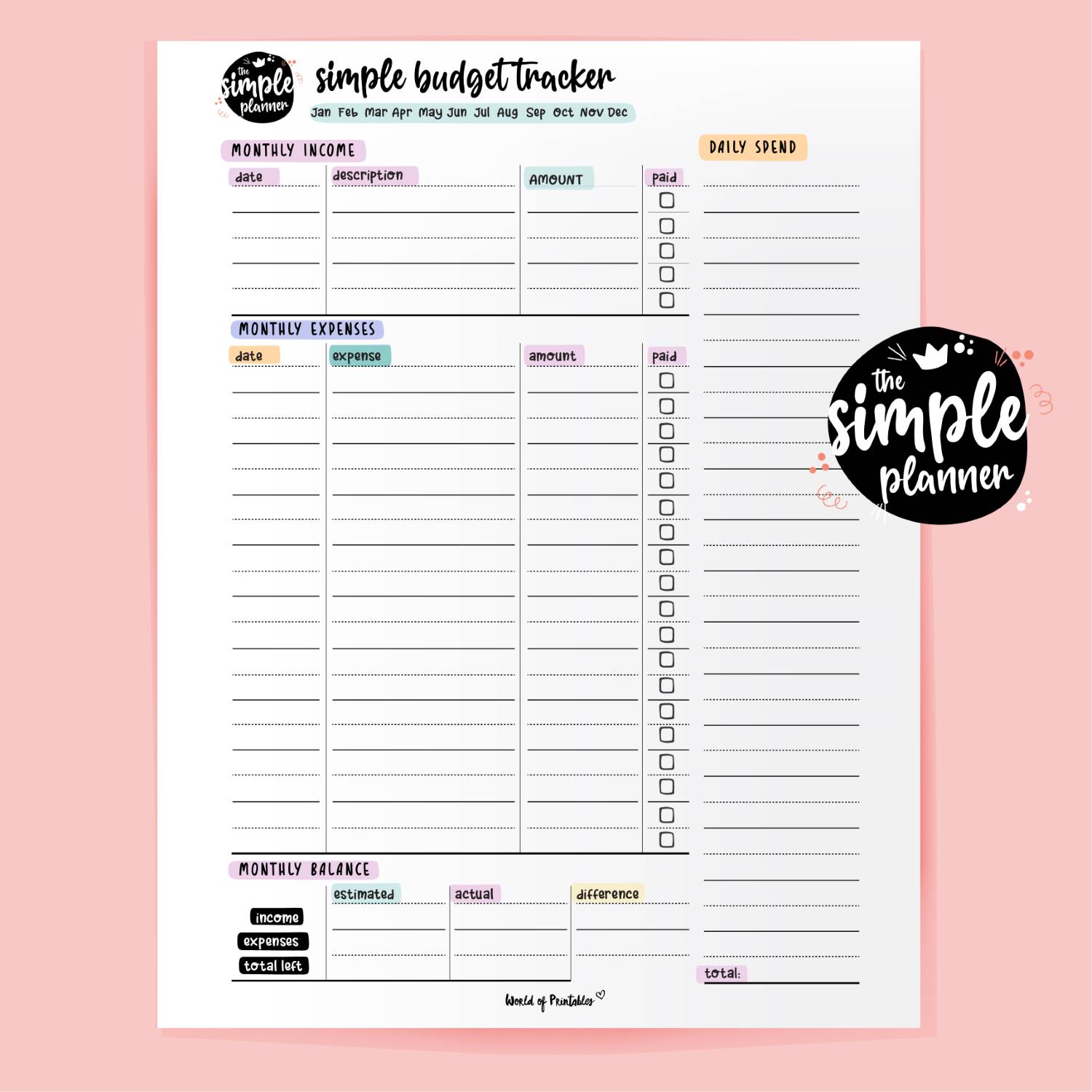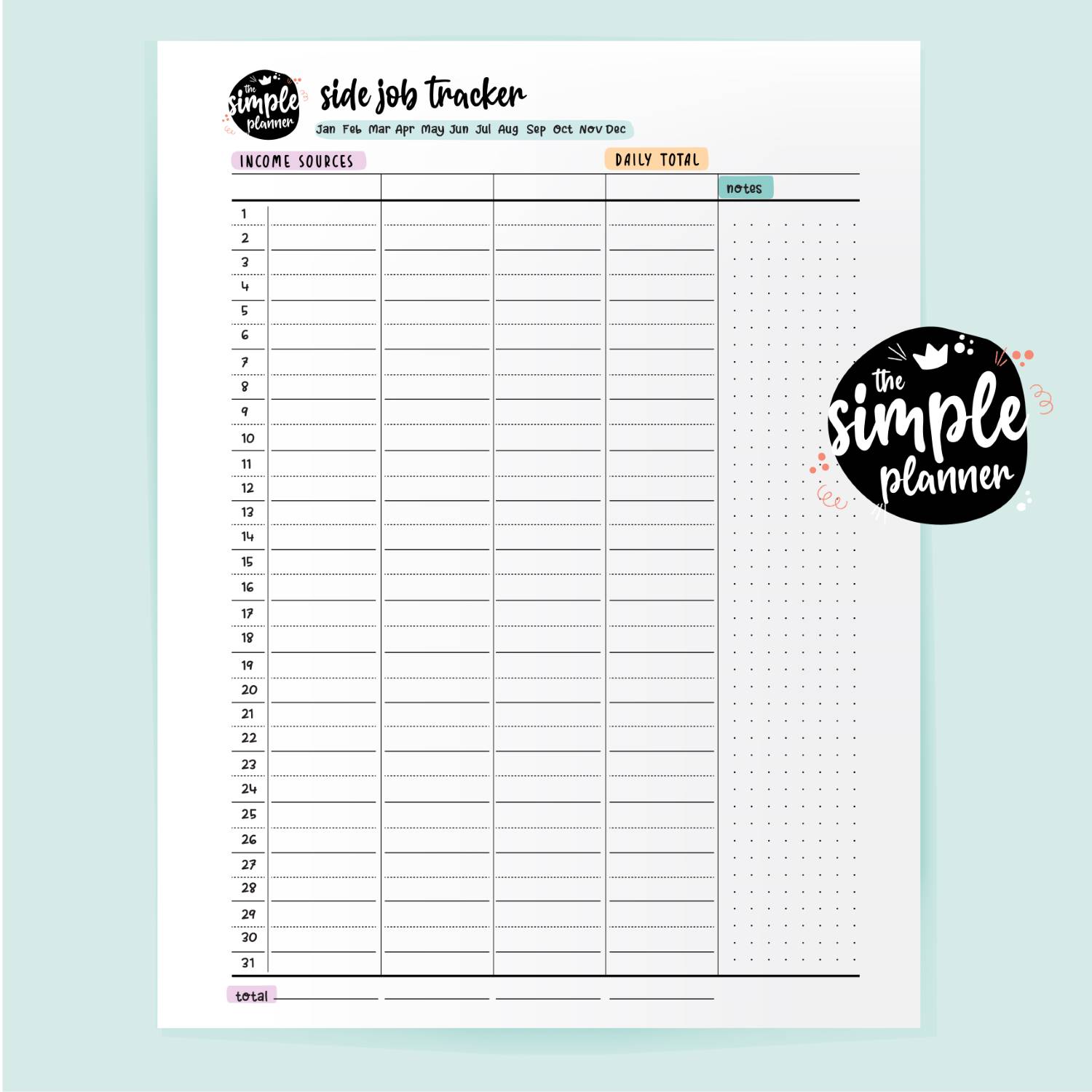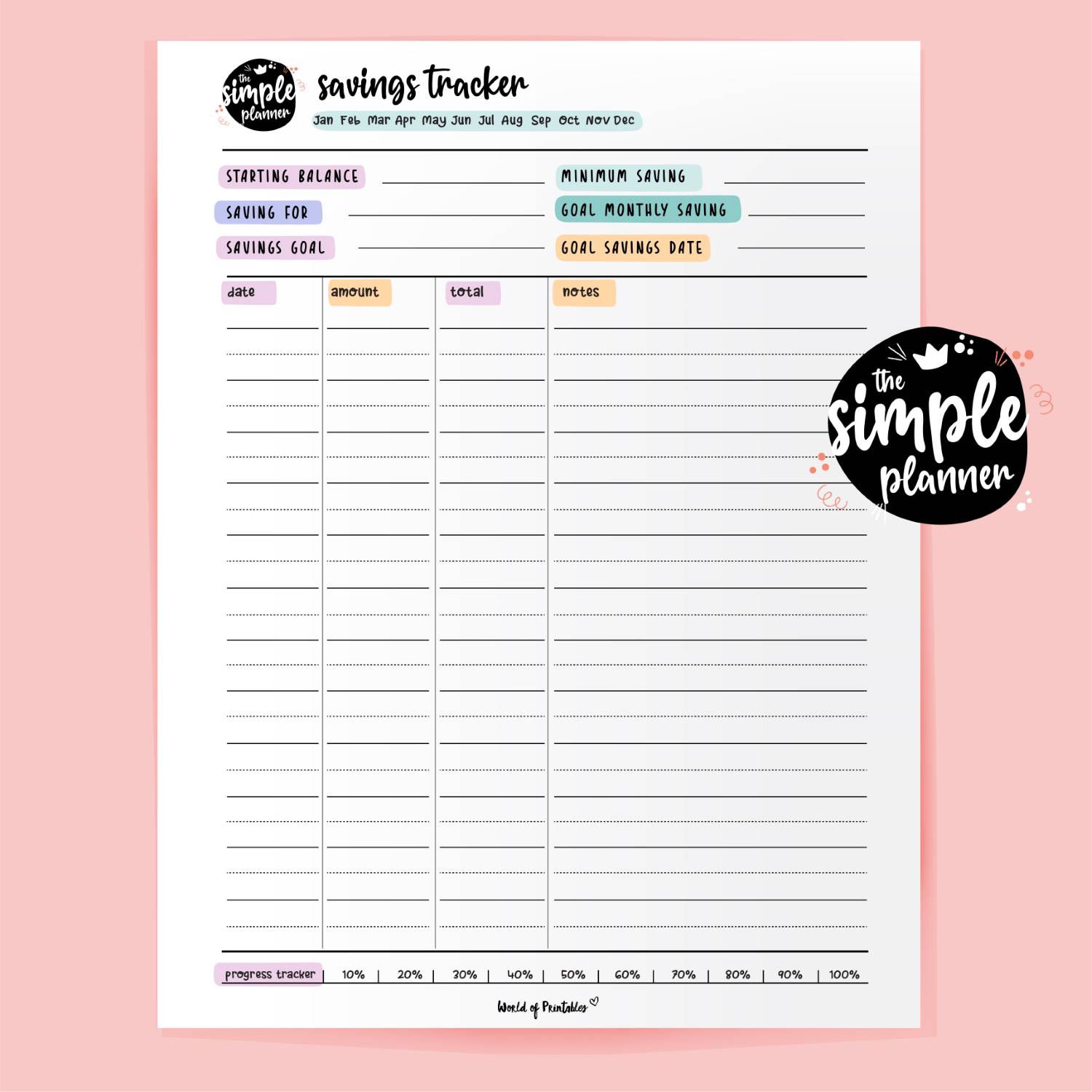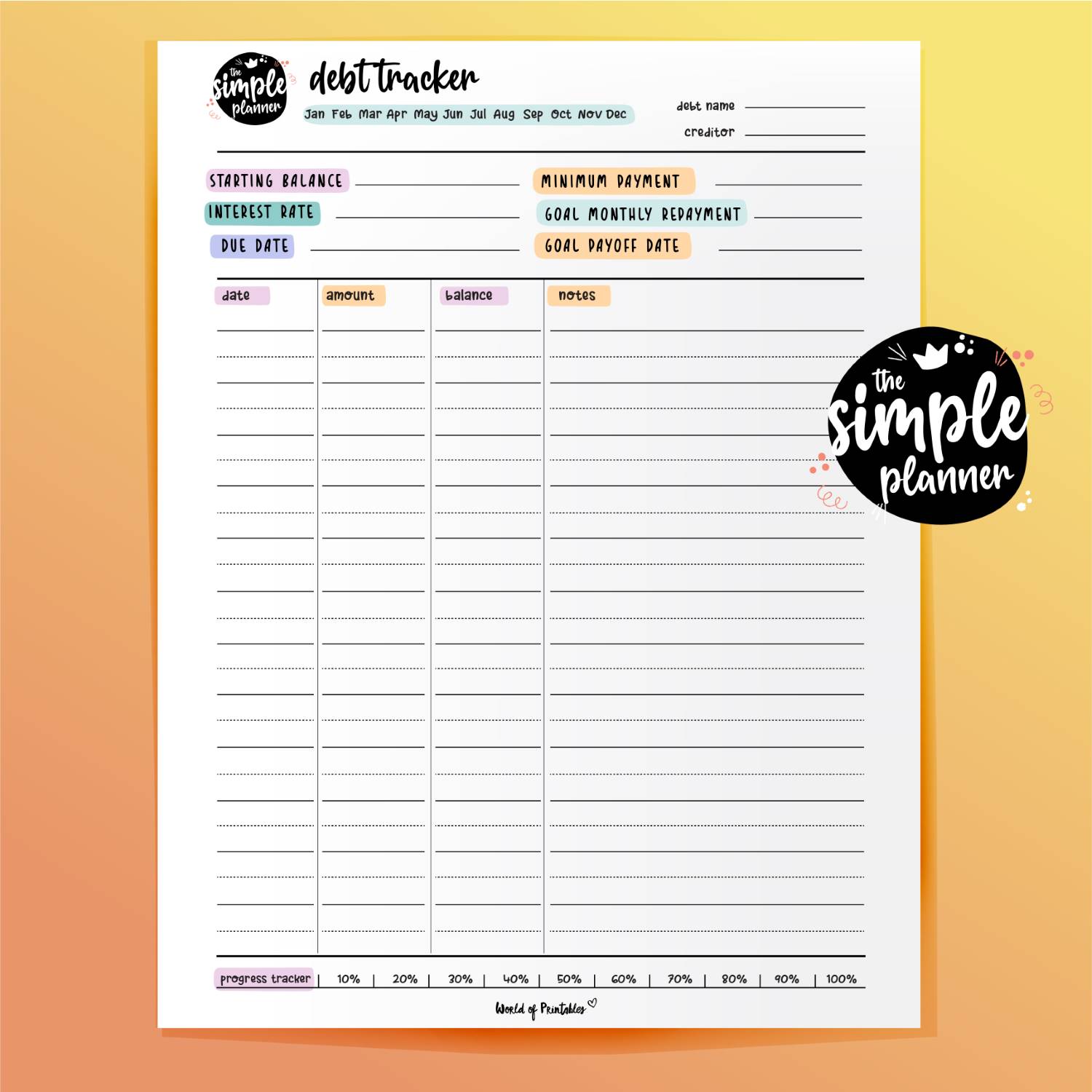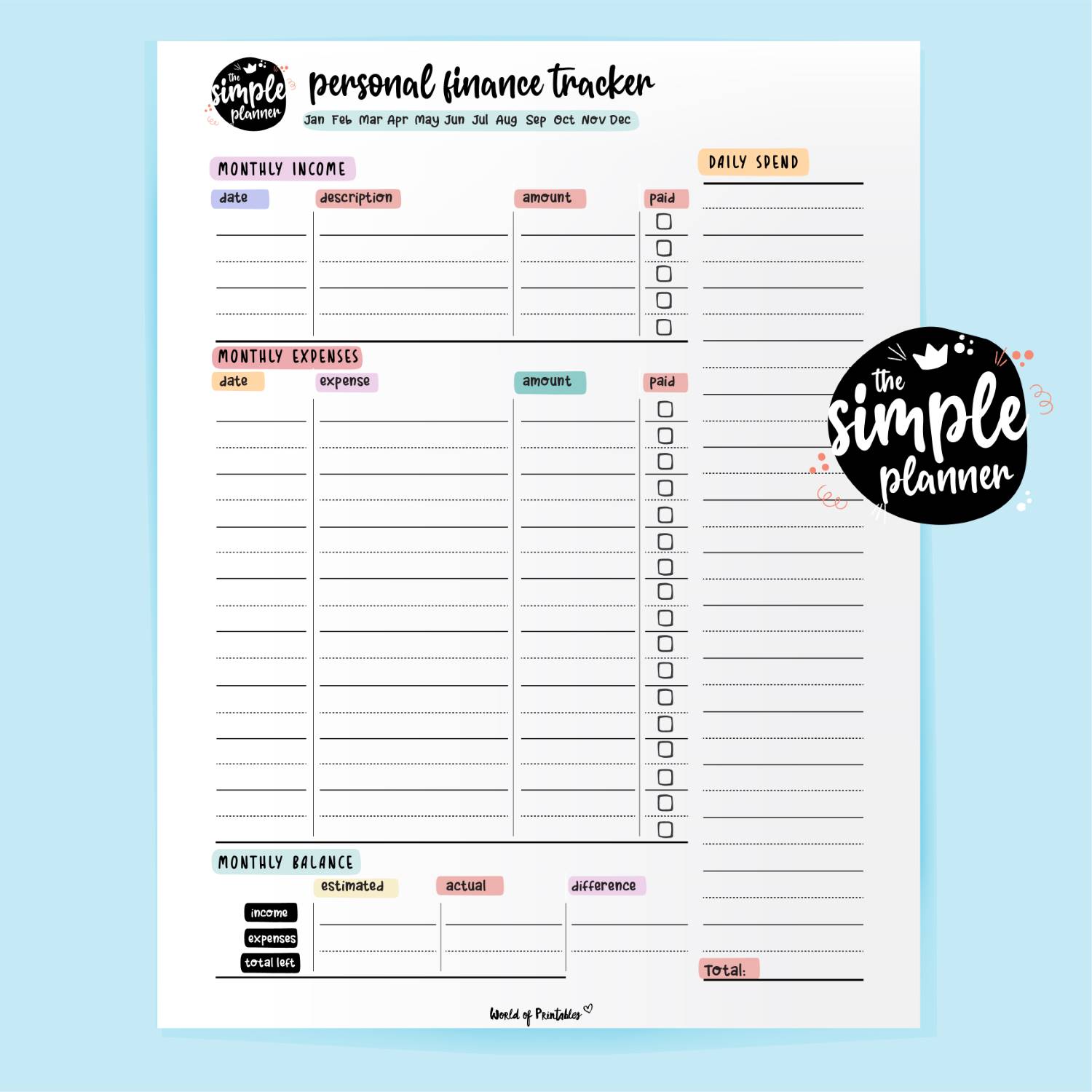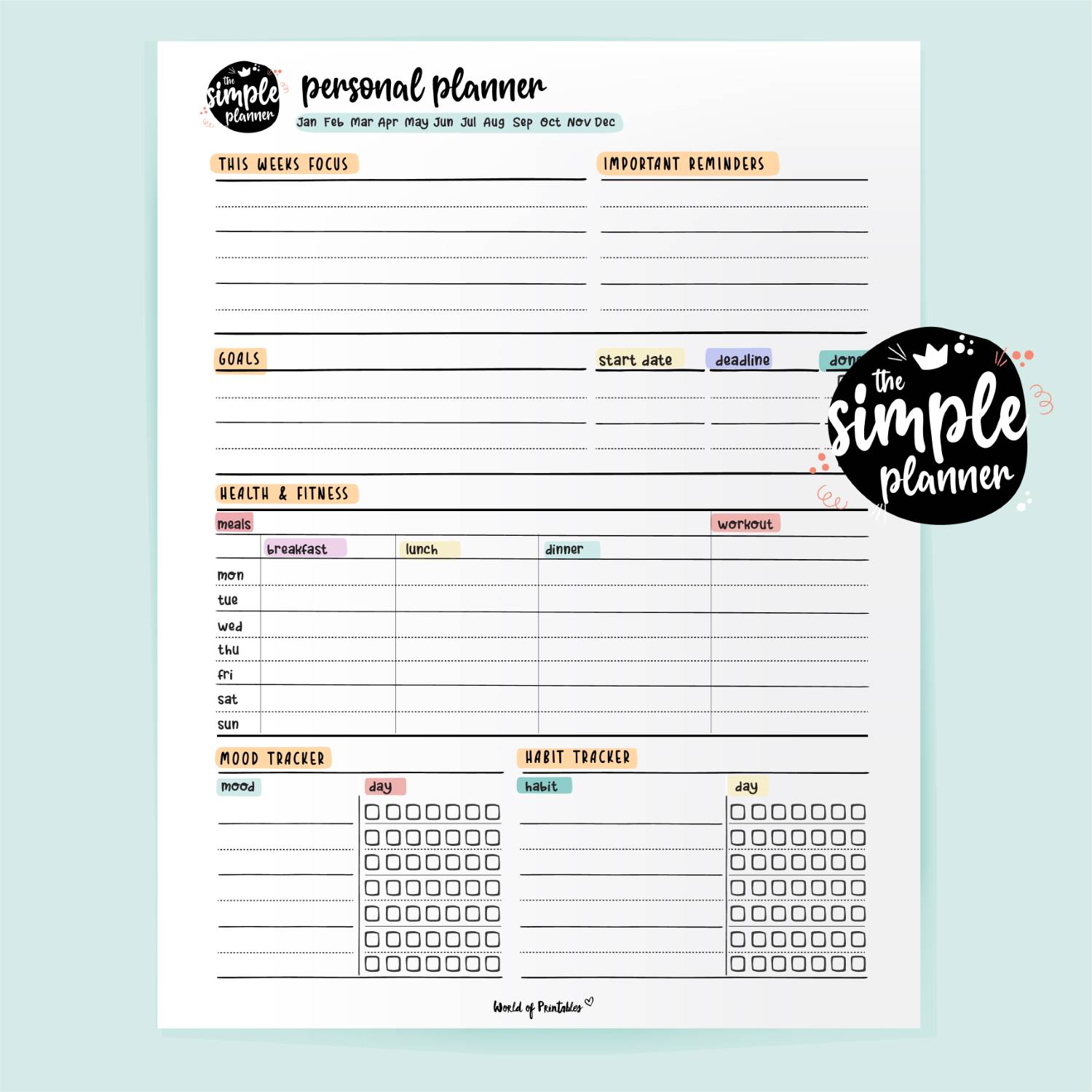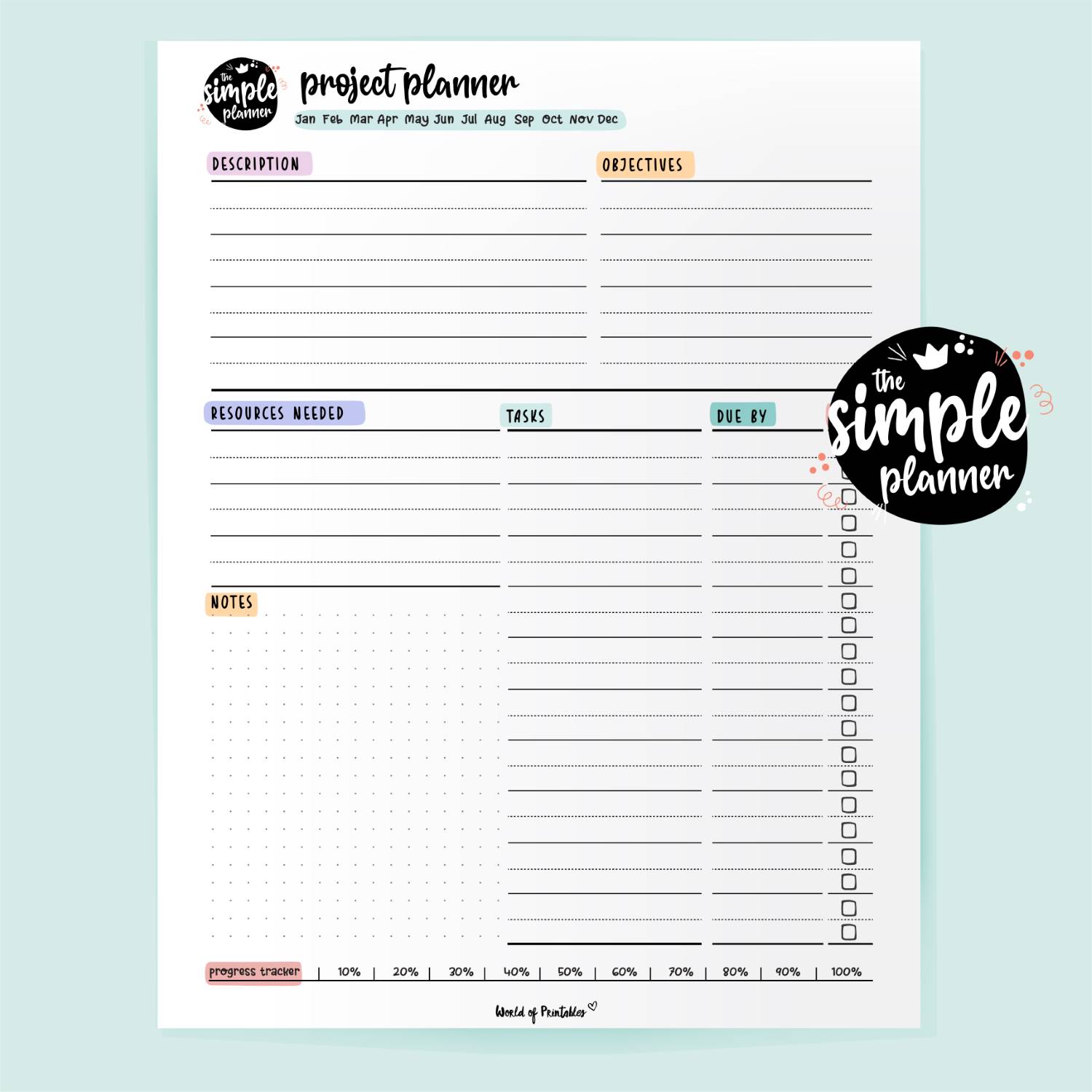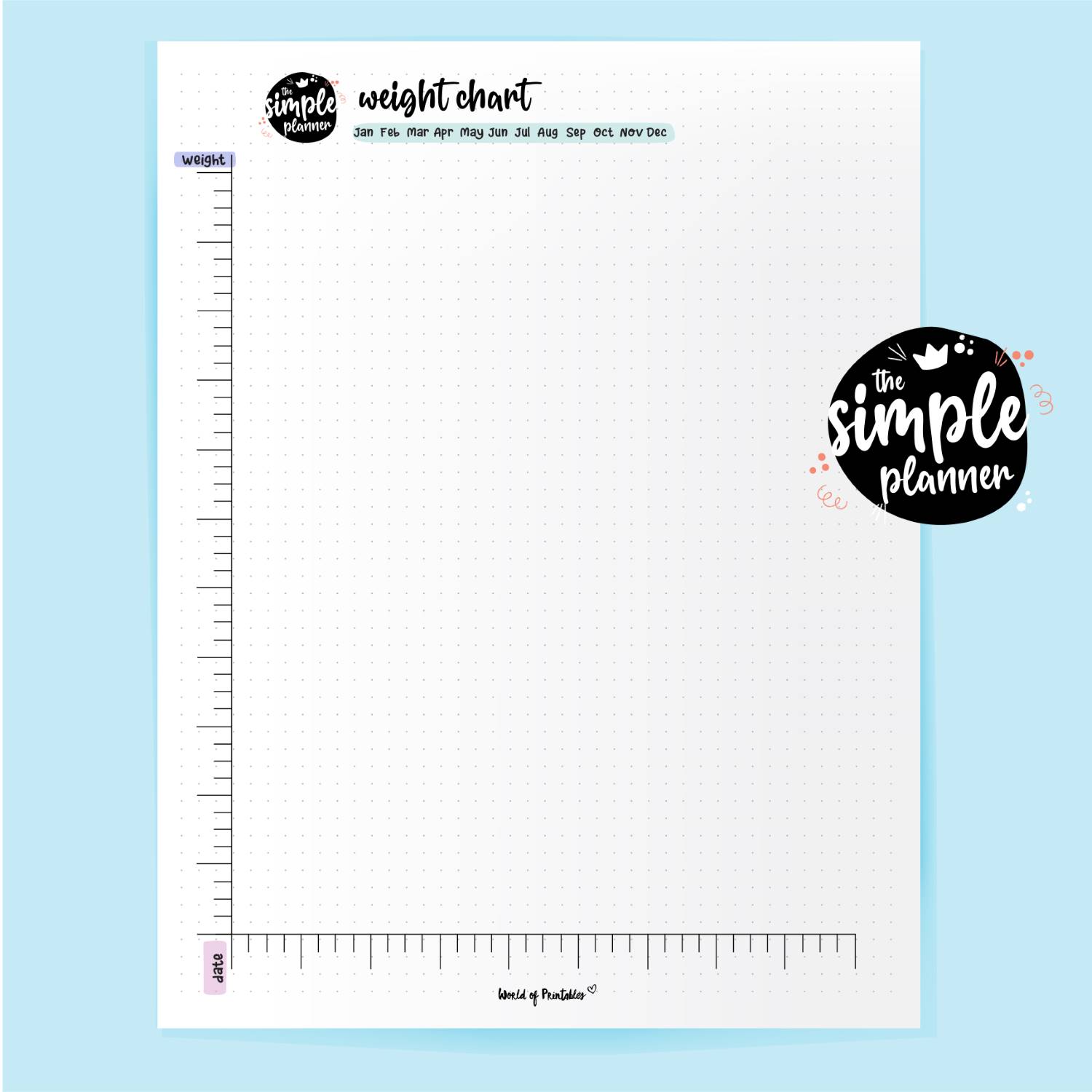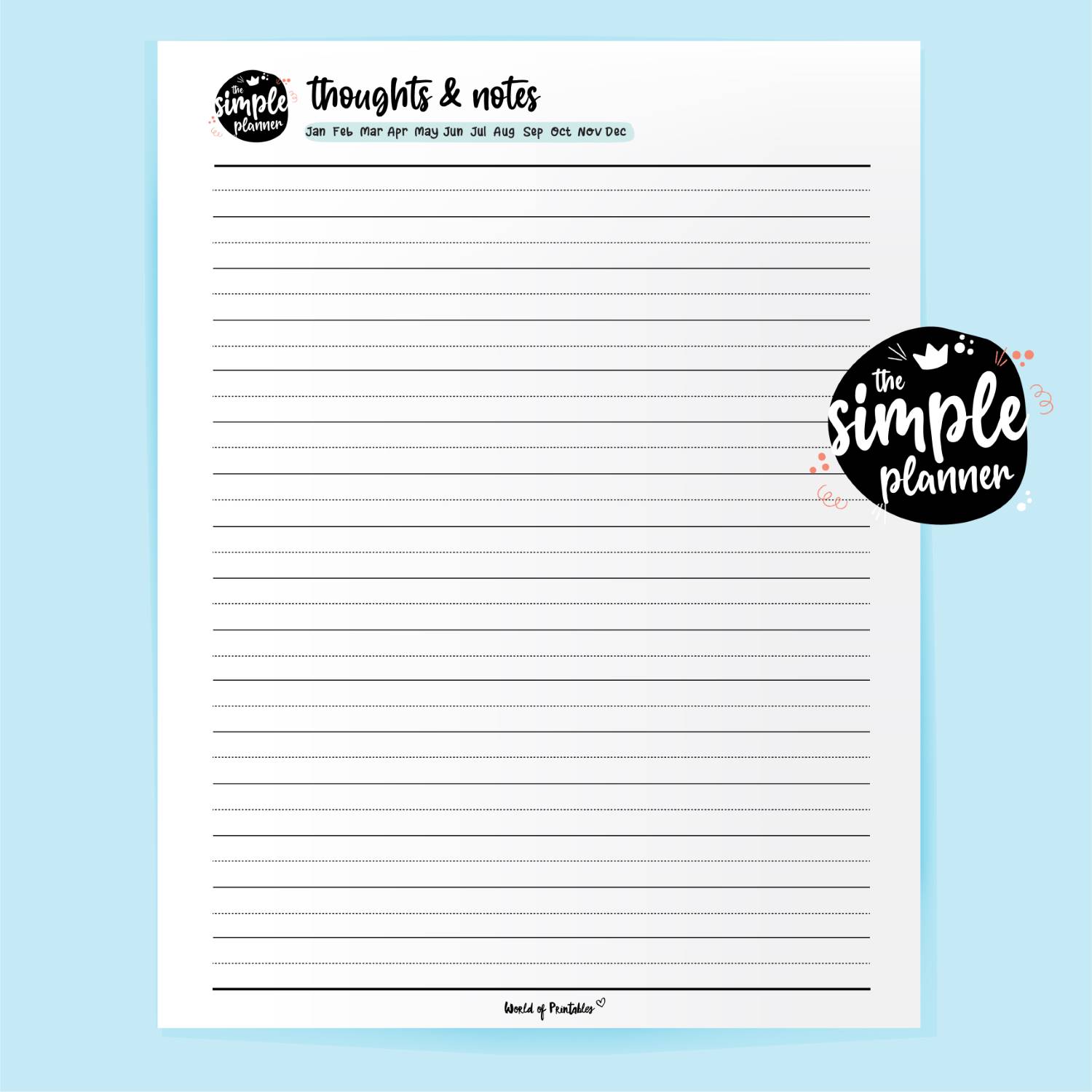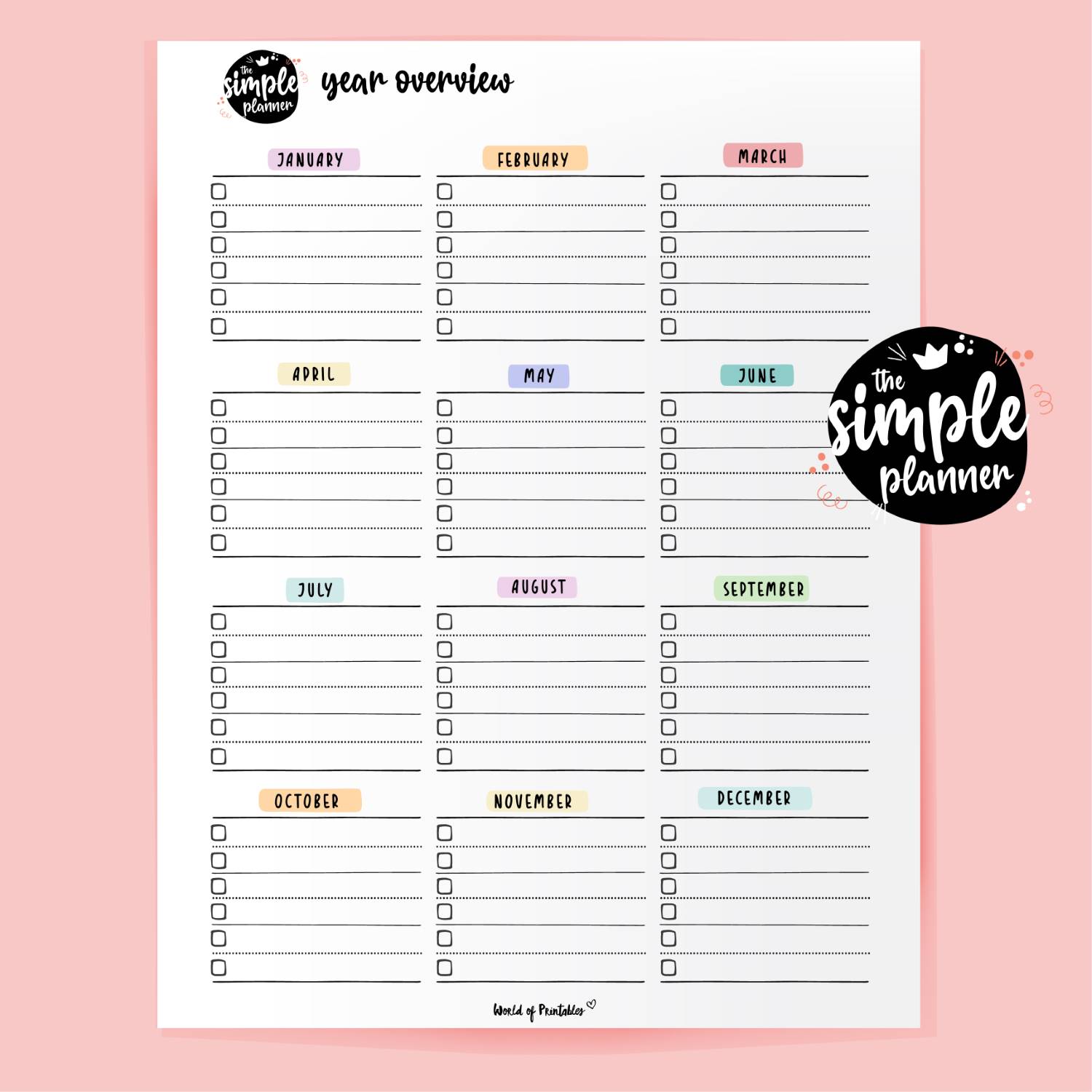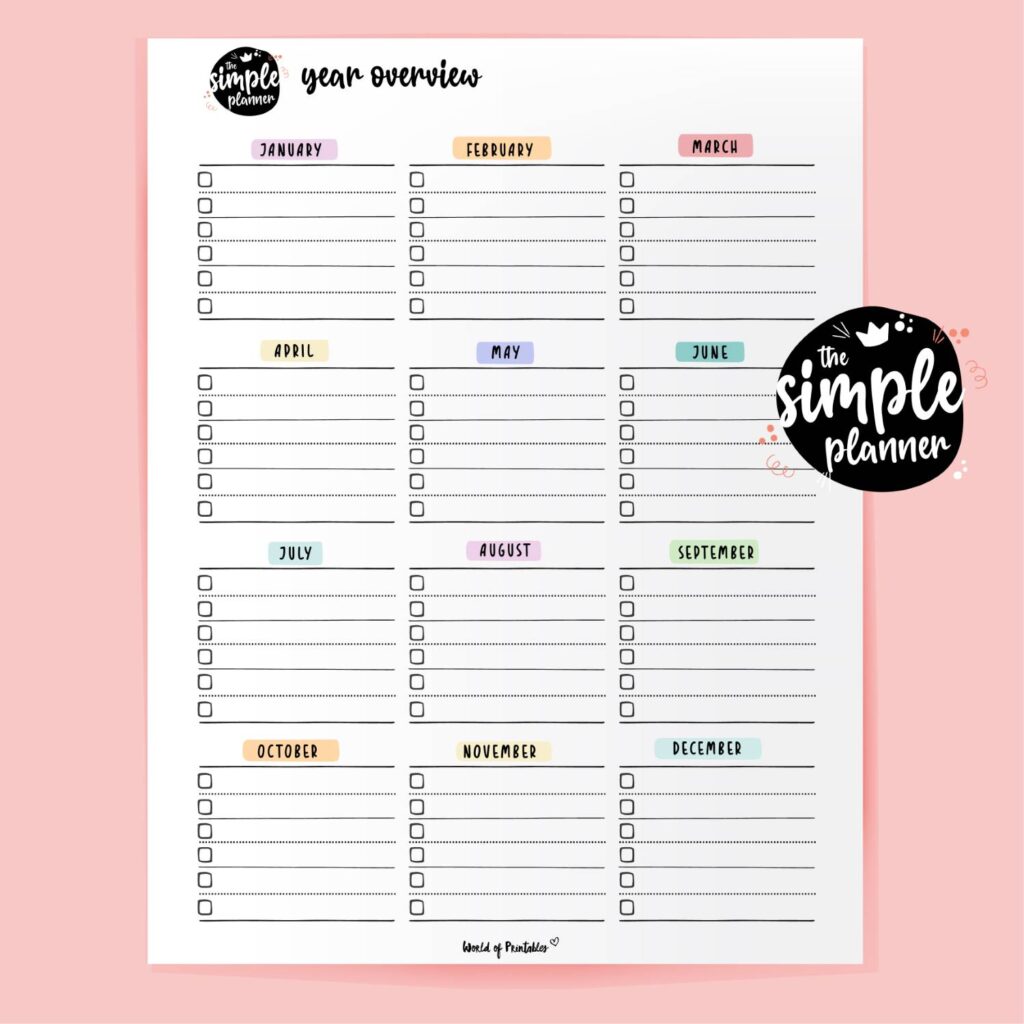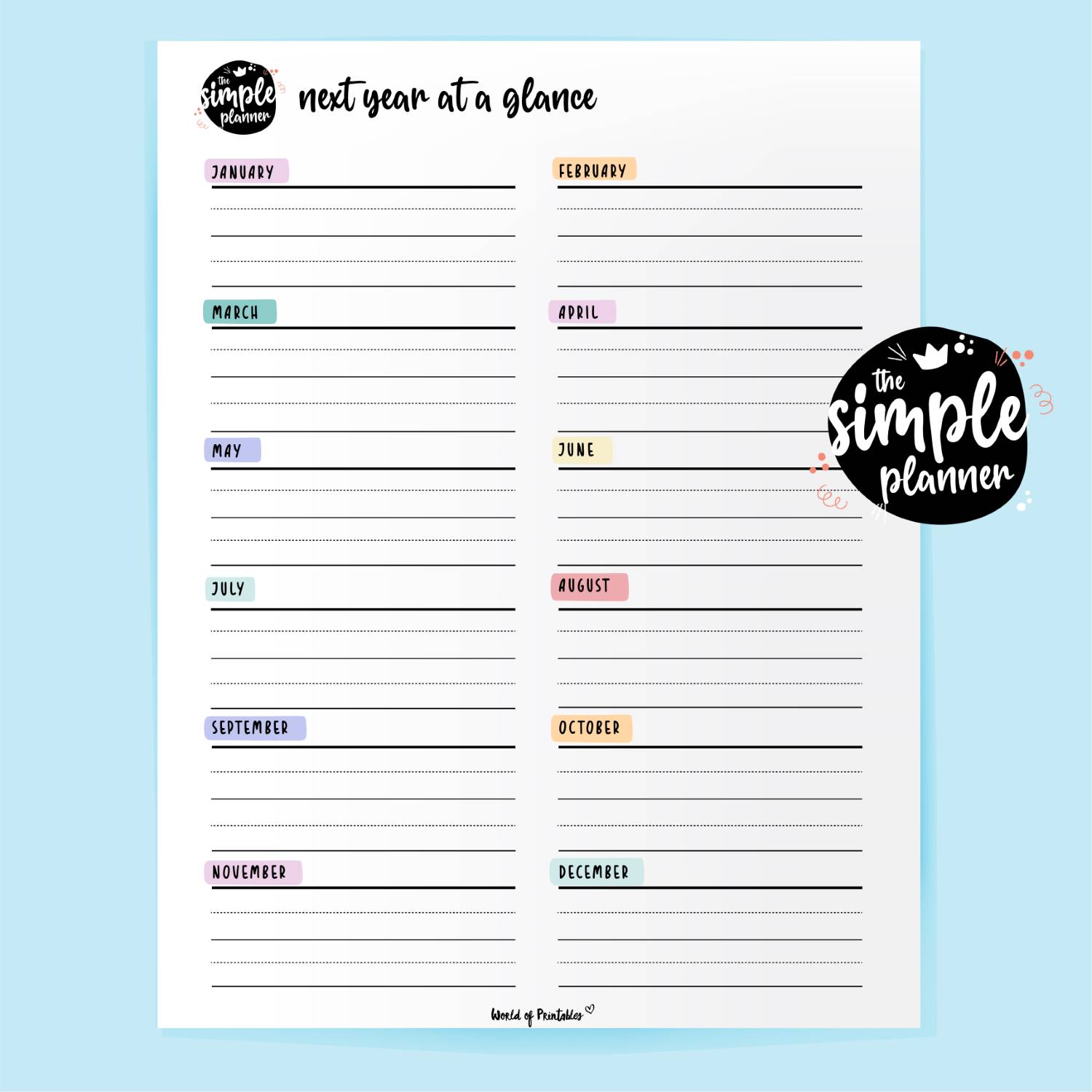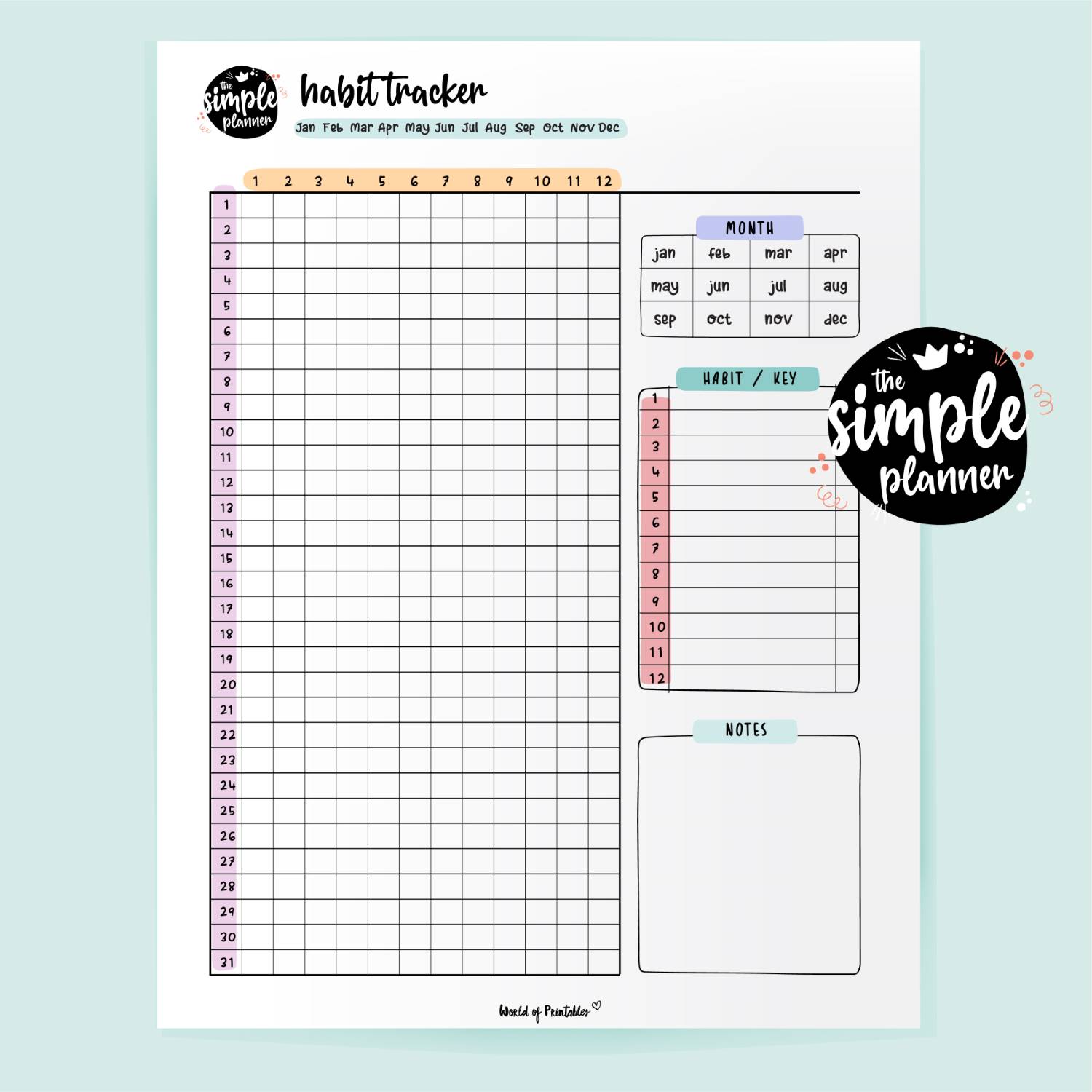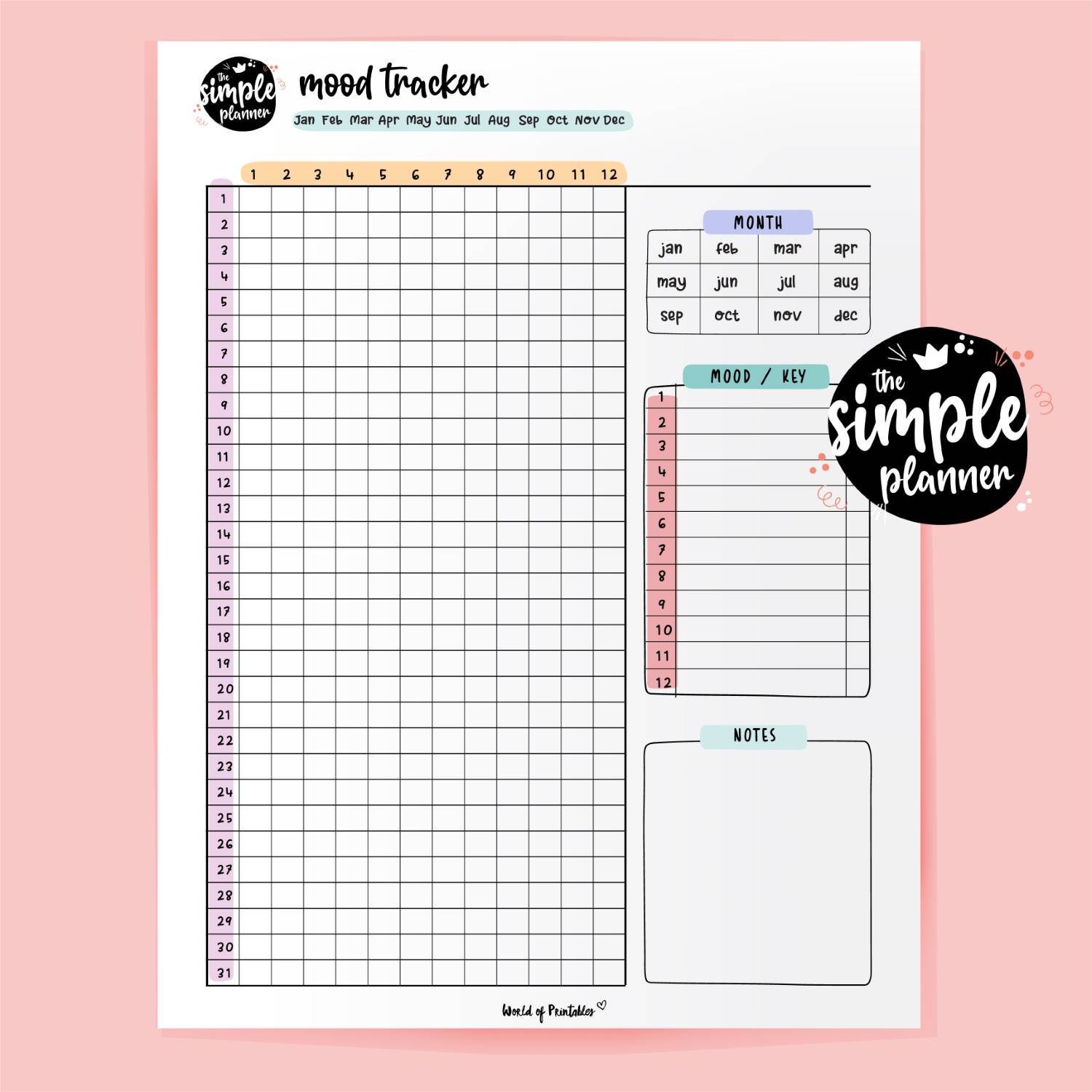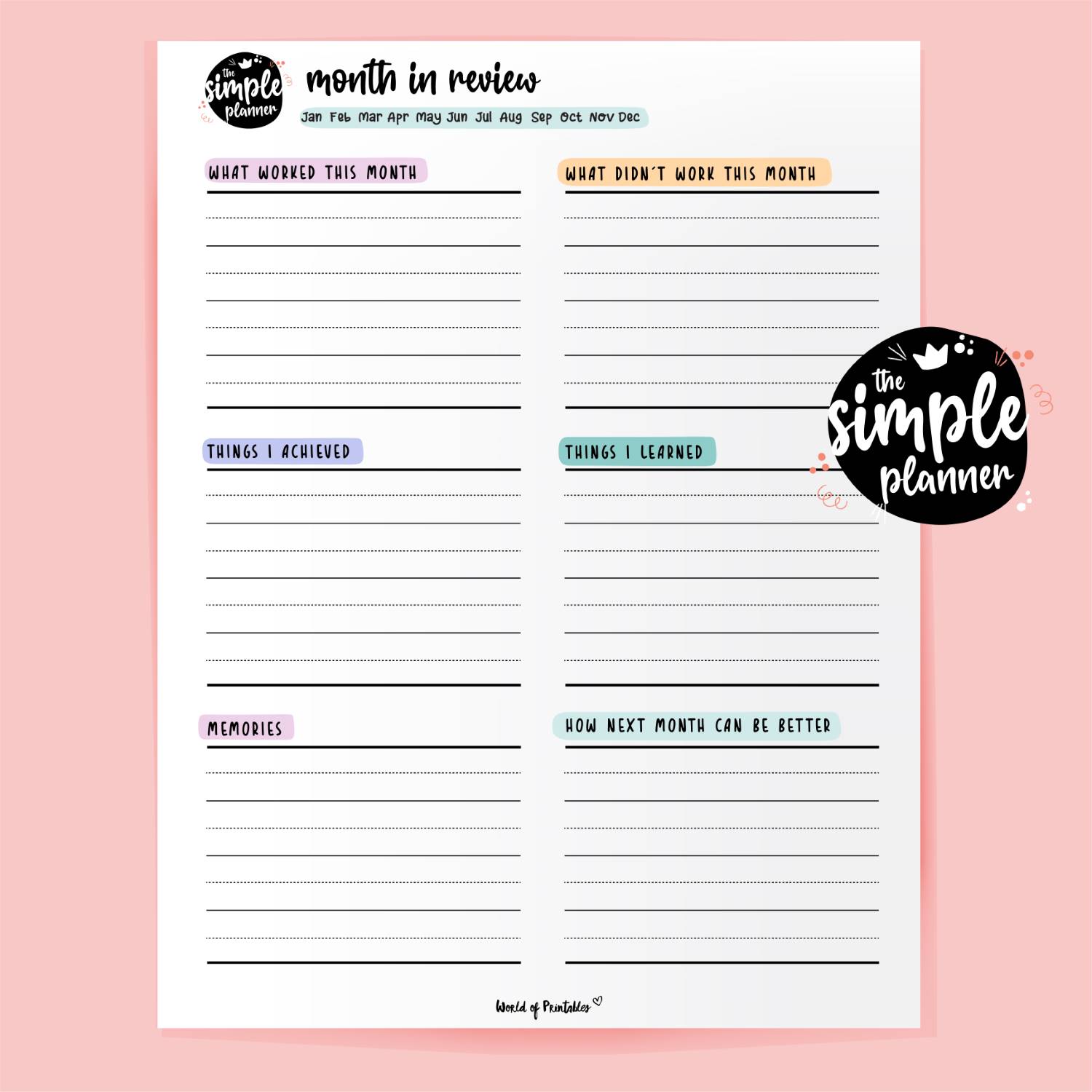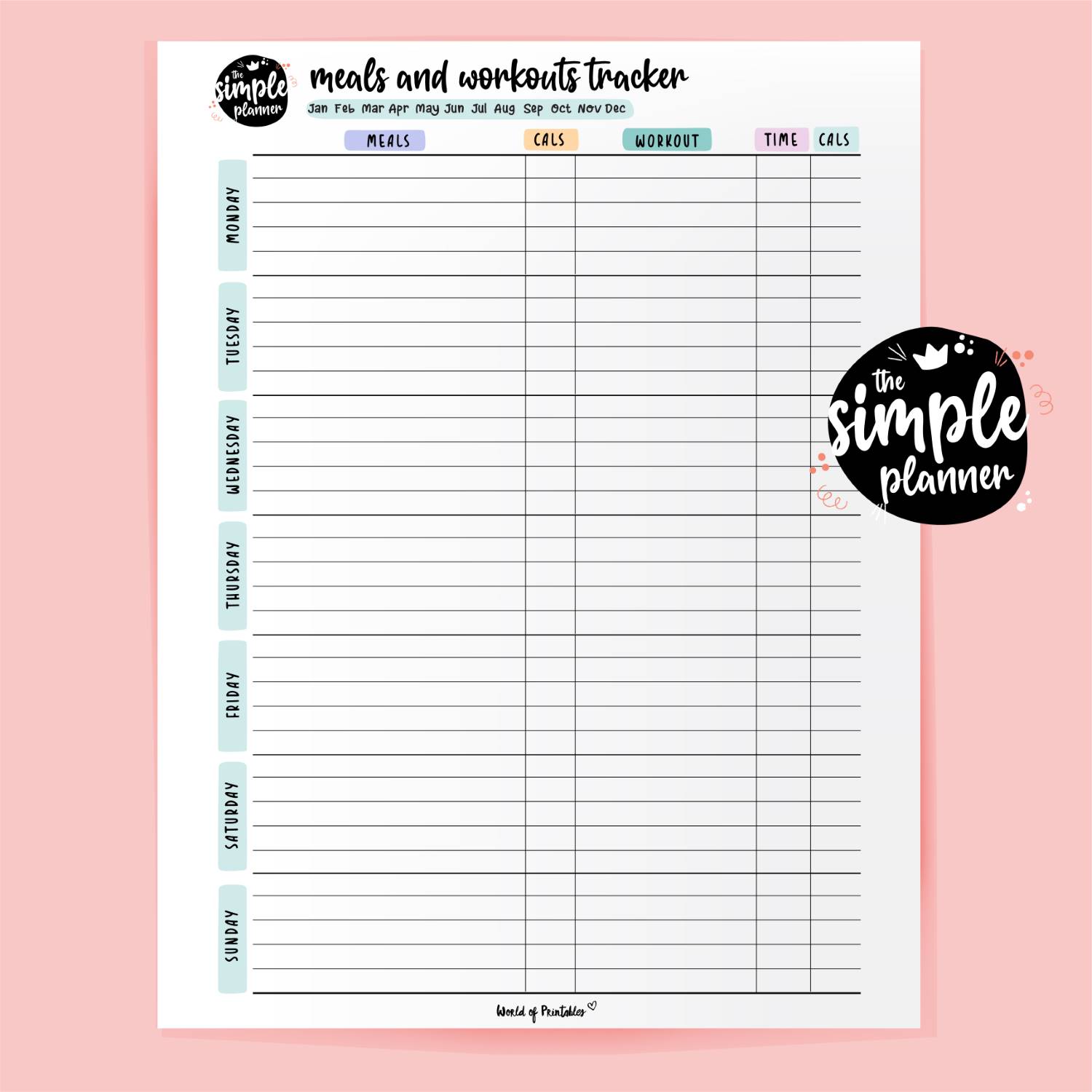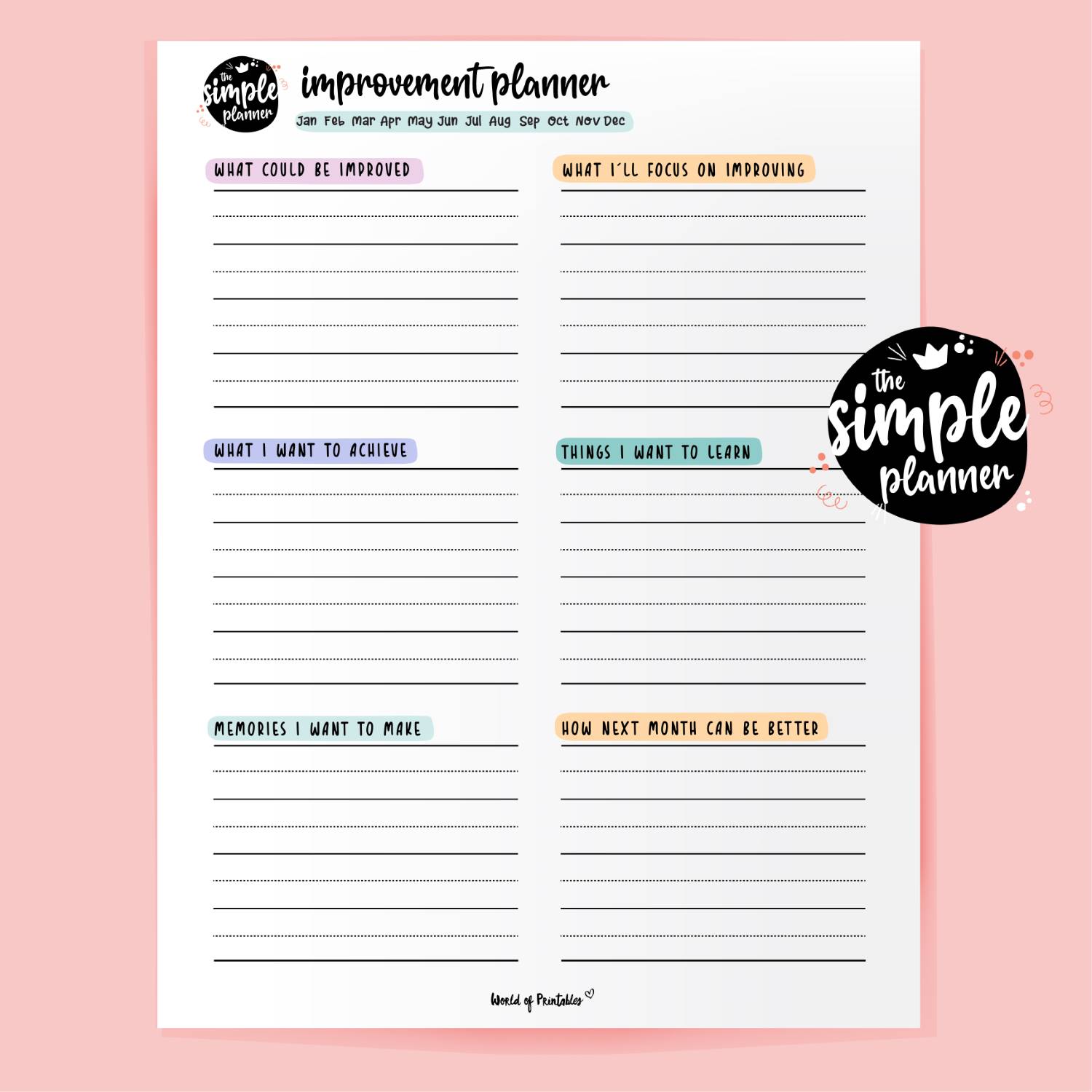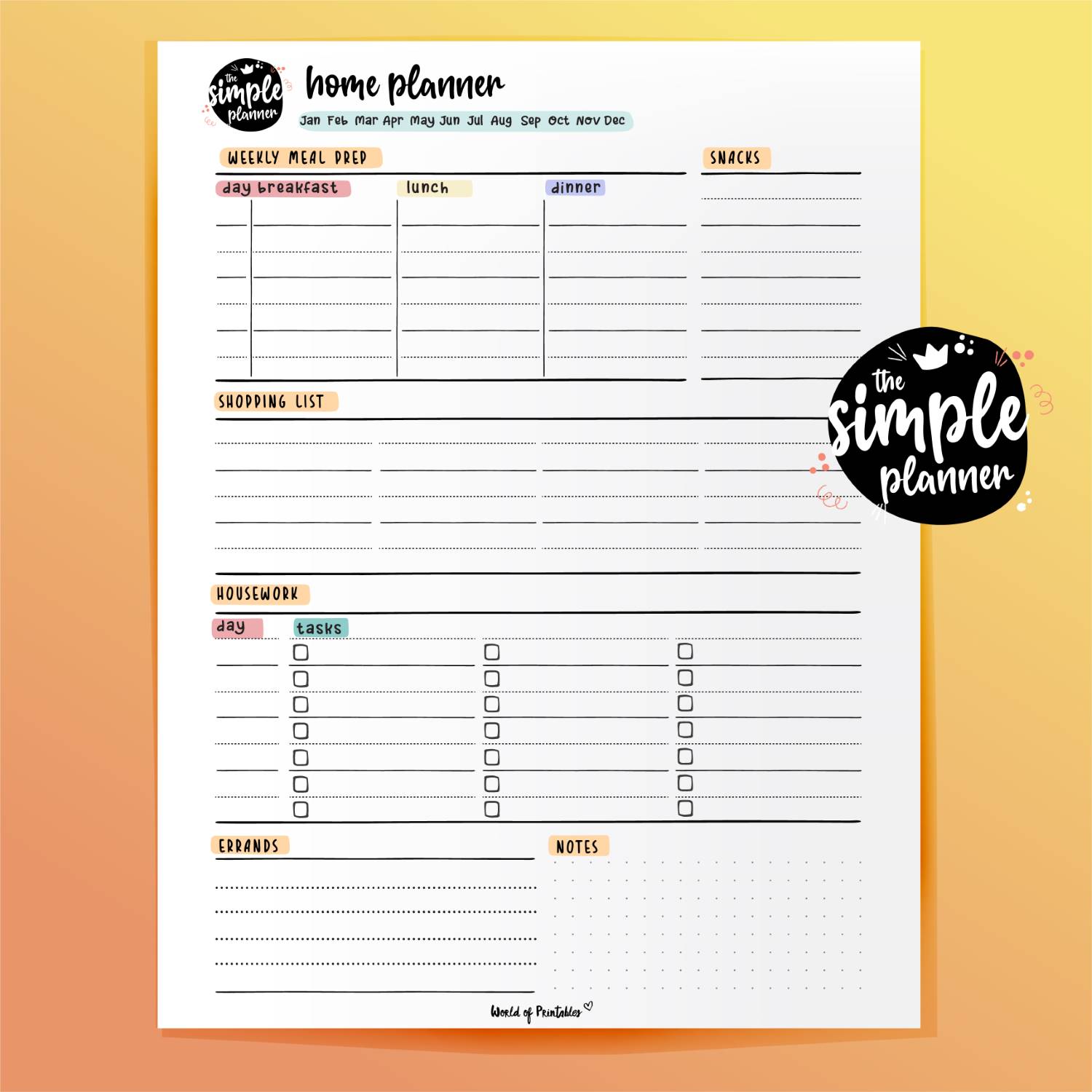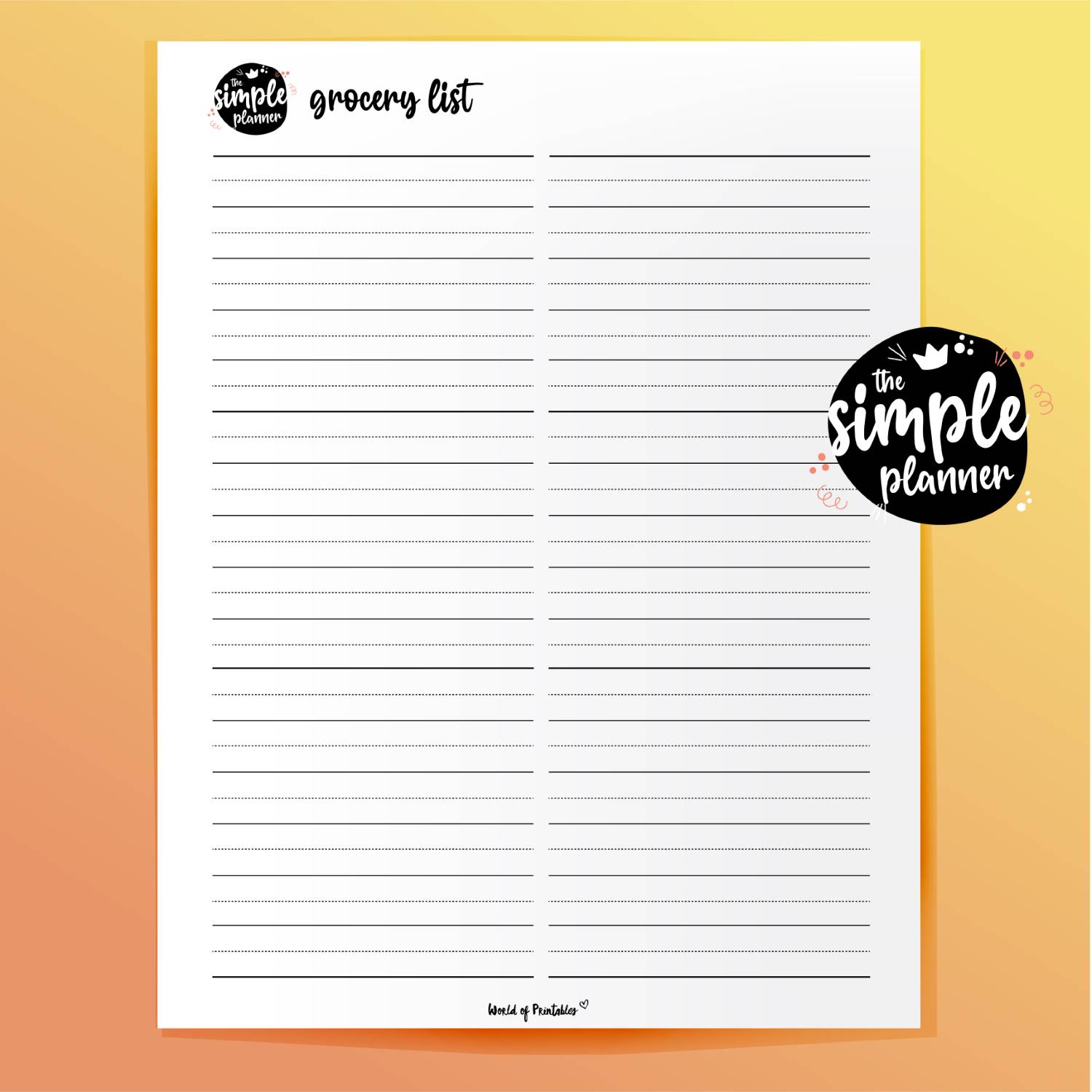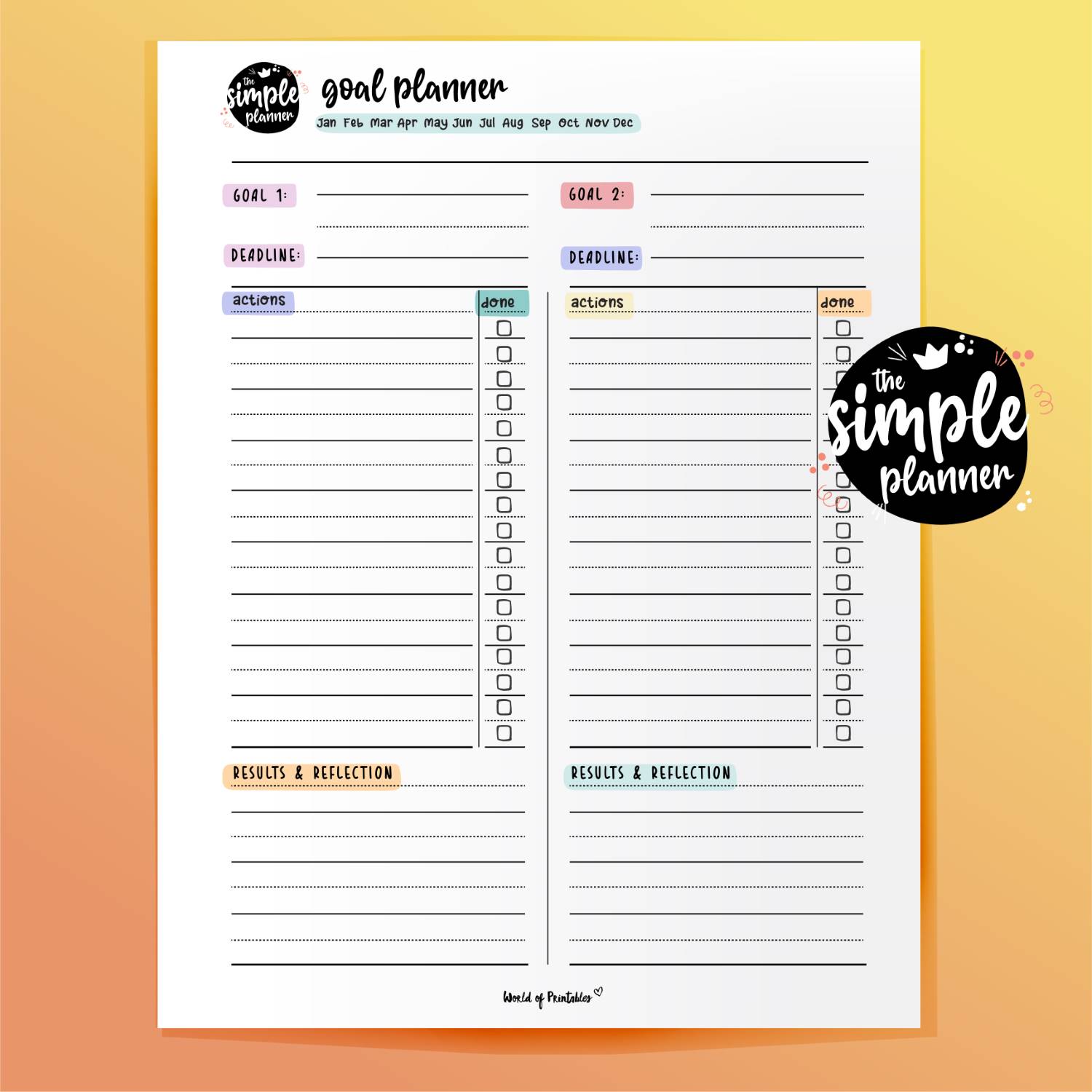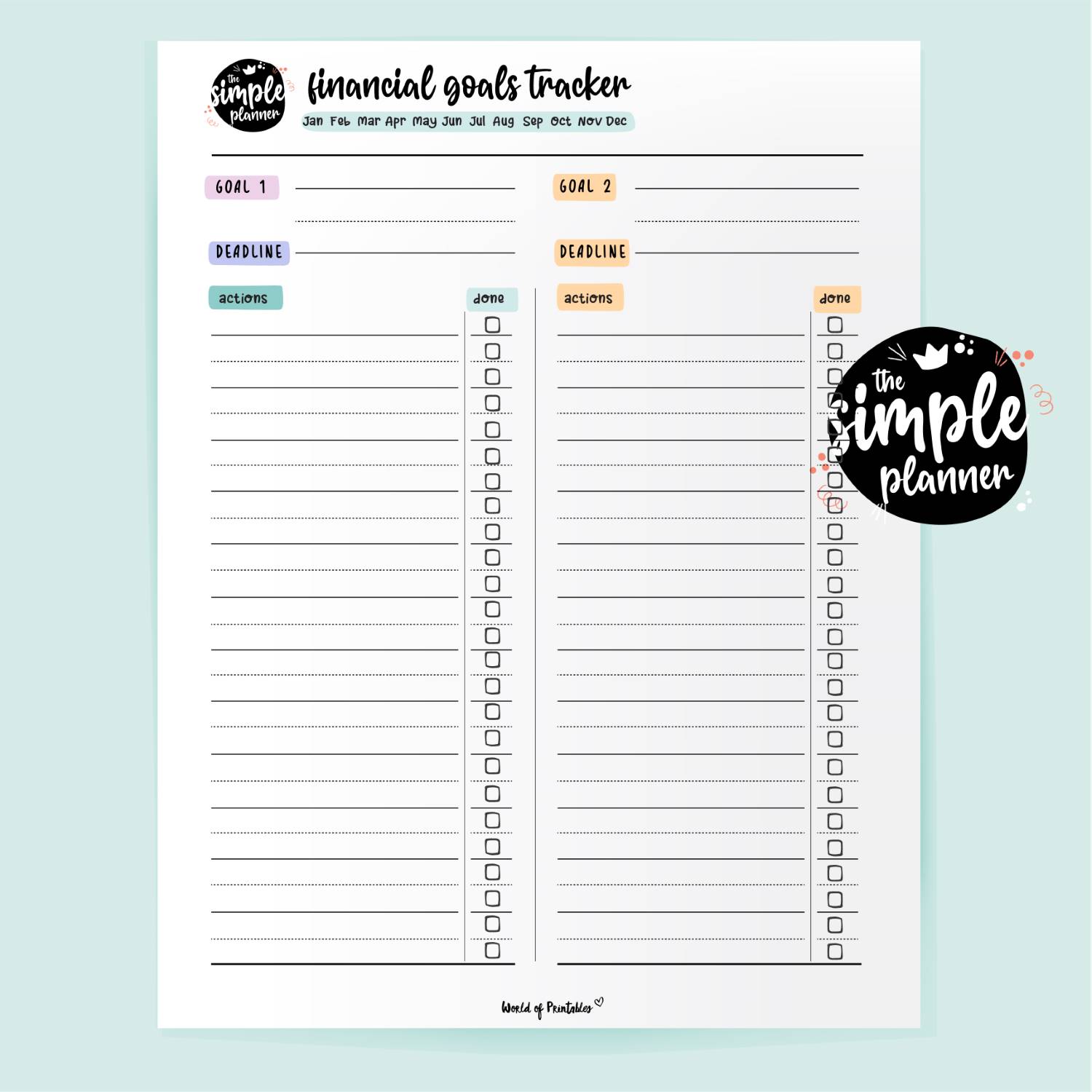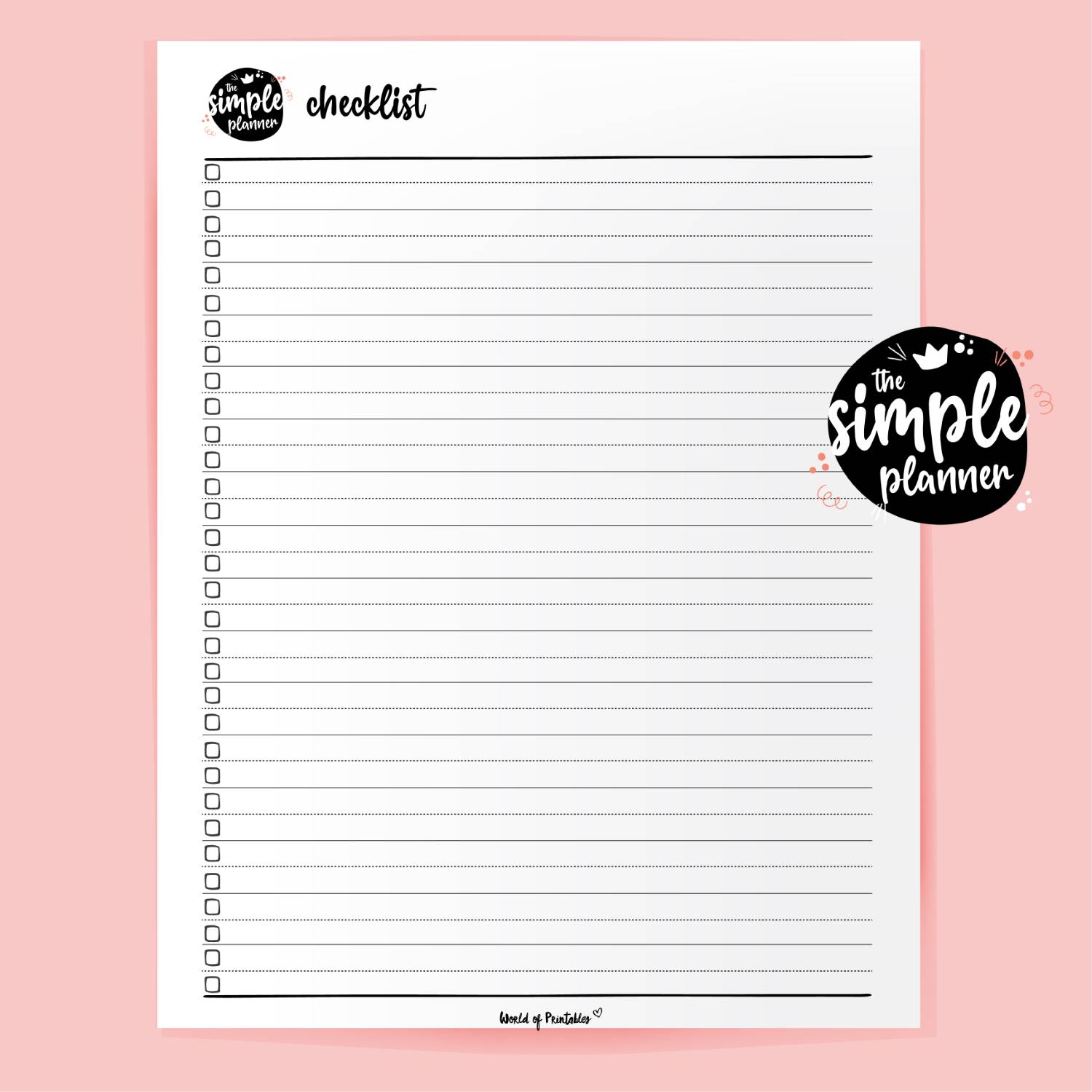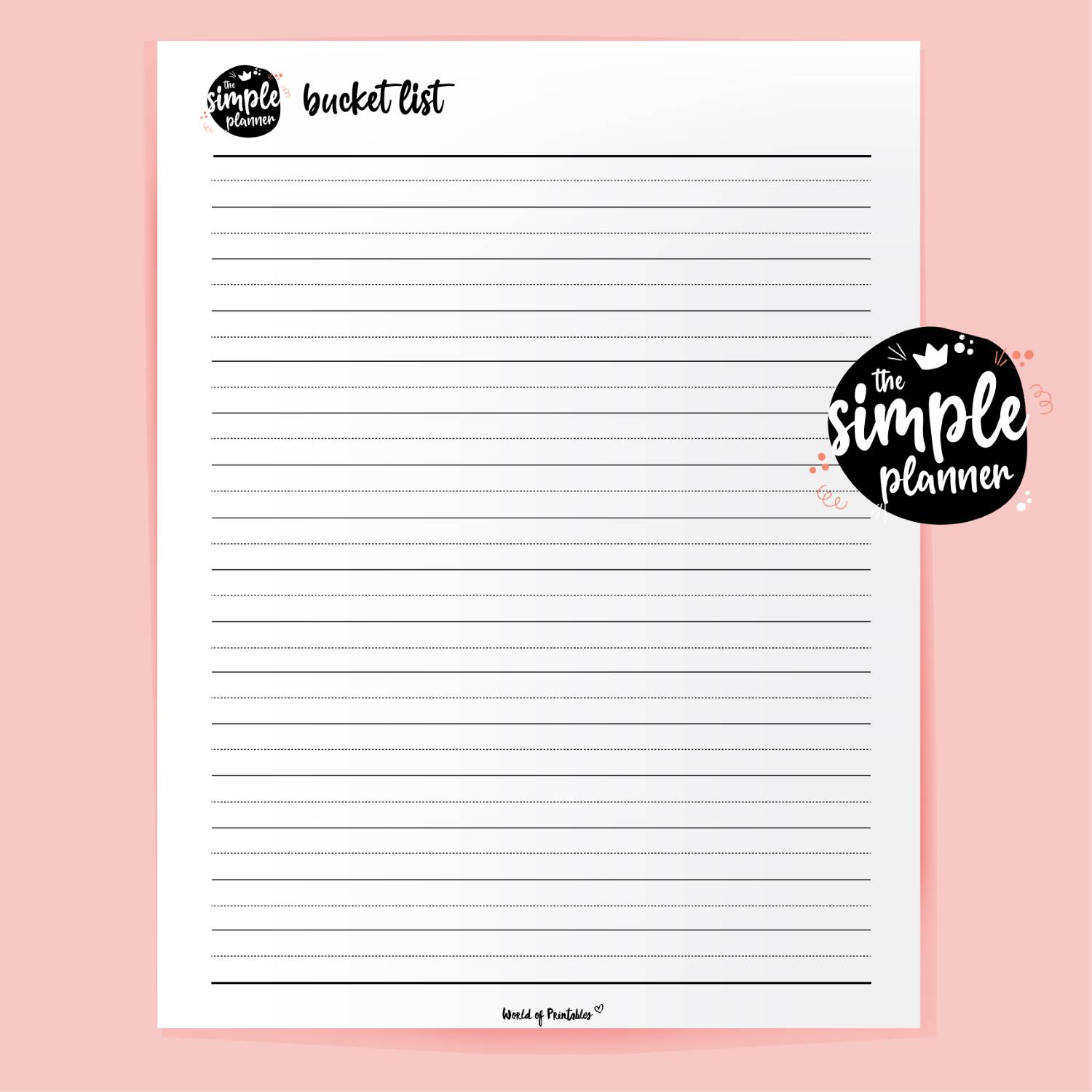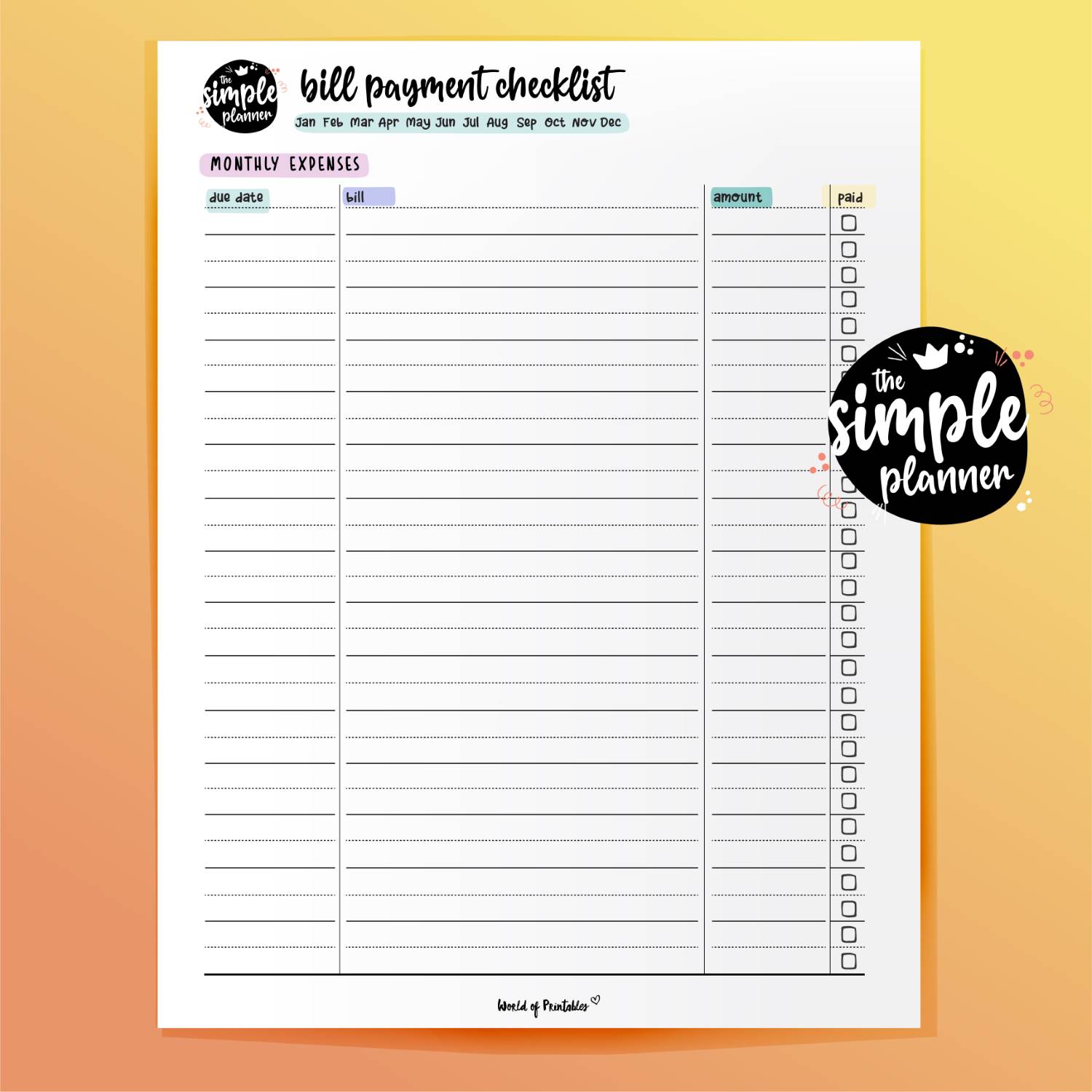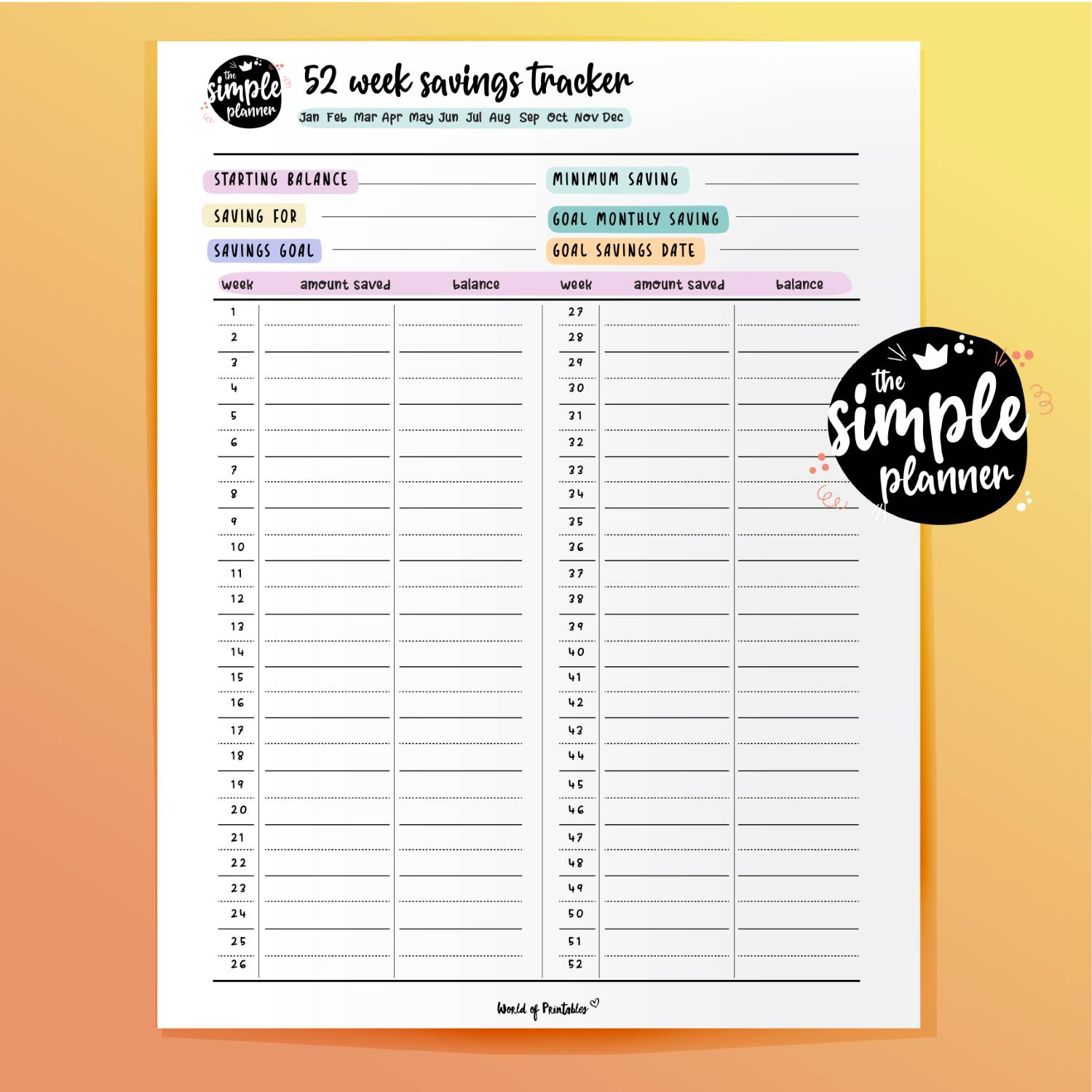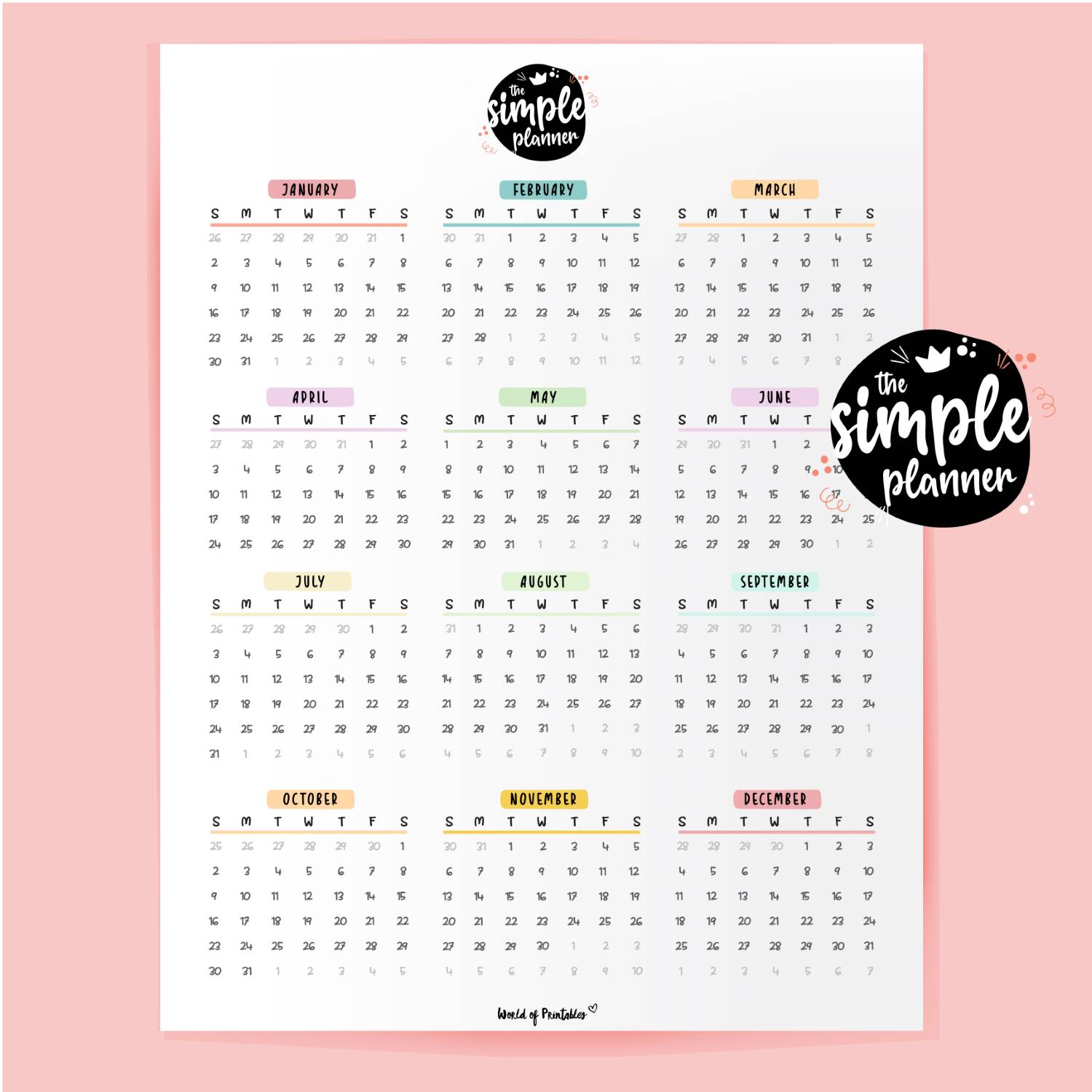 Lastly, what planner would be without pages for the calendar year ahead? You'll find a year calendar plus a year planner to help you plan the whole year ahead.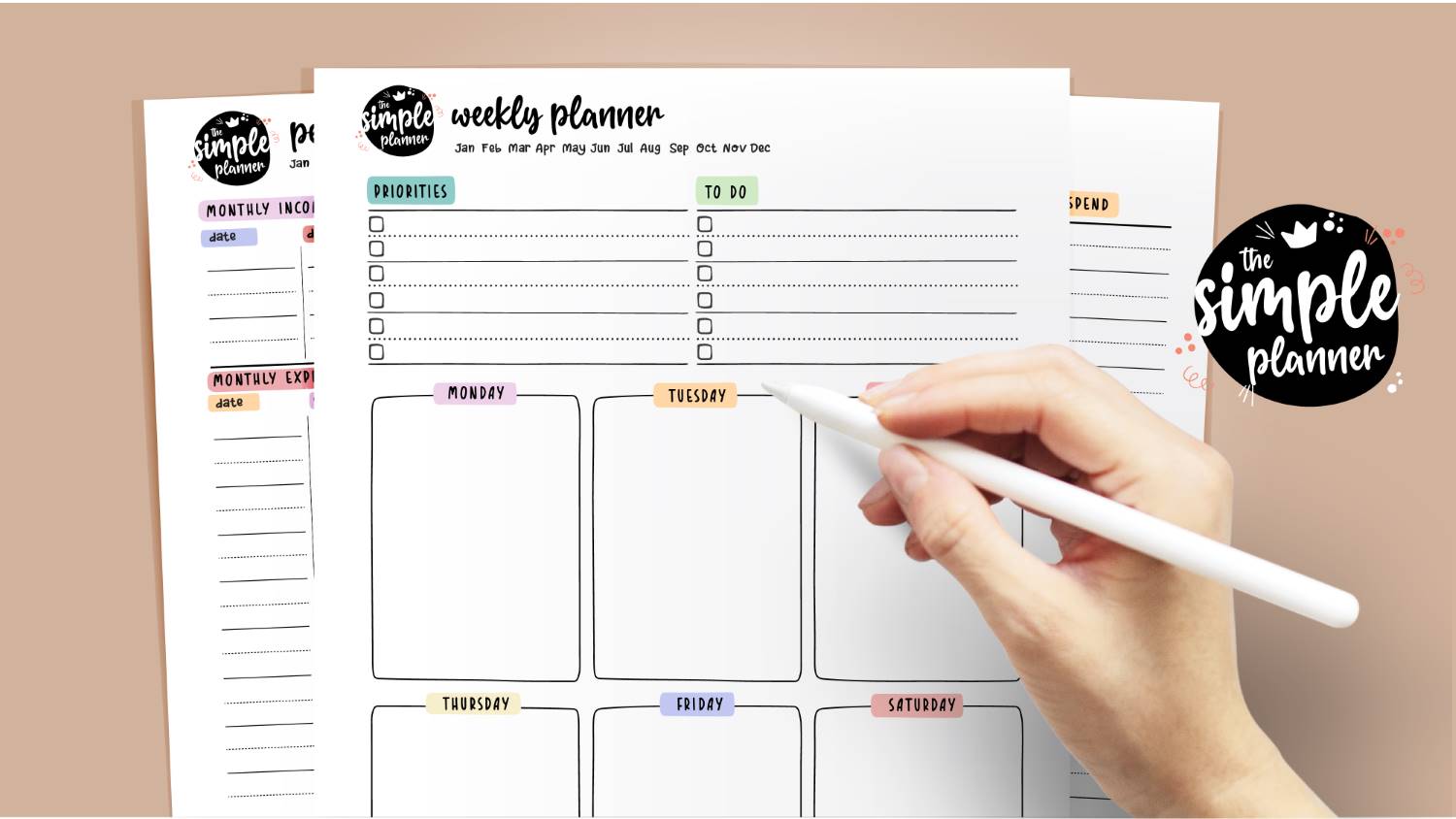 Paper planners are amazing value for money and our collection of printable planners is no exception! This Simple Planner offers everything you need and when you need more pages then simply print what you need.
There's no need to buy a new planner if you run out of space, there are no recurring costs! Simply print and go, the pages that you need, whenever you need them!
How to get this planner
This planner is available via our Freebie Vault.
Our Freebie Vault is the perfect place to grab your favorite planners (including this one) and we have printable and digital options to suit every style or need.
You'll find over 1,000 planner templates in many different styles, for all areas of your life, so you're sure to find the right one for you.
It's time you treated yourself to a new planner.
More awesome freebies from World of Printables
We've created a huge amount of useful freebies for you to enjoy. You'll find printables and templates to help you plan and organize all aspects of your life.
Be sure to grab as many free printables as you can while you're here.
We think you'll find these very useful:
We think you'll really enjoy using these digital planners:
Looking for more free digital planners or awesome freebies for your iPad or Android tablet? We have an amazing collection of digital planners for you to use and they're all totally free.
What do other people do after viewing this?
Follow World of Printables on Pinterest