I love designing things for children, it's so much fun and brings joy to their little faces. This is why I have compiled the best free kids SVG files that you can use for your personal crafting projects.
Use these free SVG files for Cricut or crafting projects to create fun and beautiful crafts and gifts for your family. There are so many lovely things you can create such as wall art if you need to spruce up a nursery, or onesies as a cute gift.
There are so many different options, you just need to get creative. Why not ask your child what they would like to make, and see if you can make it happen together?
Some of these kids SVG files can be combined to create a bigger project such as the teddy, cloud, and hanging star SVG files. They can create stunning wall decals – just letting you know!
What are SVG files?
SVG files, also known as Scalable Vector Files are basically images that are still editable, rather than other types of images that are more similar to pictures, that aren't as easy to edit.
SVG files can typically be opened and scaled in size without affecting the quality. If you were to open up a picture file and tried to resize it to a larger size it would start to degrade in quality. But SVG's are purely digital and can be scaled to any size without affecting the quality.
How to open SVG file
You can open SVG files in many image editing programs, but many people use SVG files with programs such as Adobe Illustrator. They are especially useful with Cricut Design studio where you can open them and use them to for crafting projects.
How do you use SVG files?
Many people choose to use SVG files for crafting projects. This can be with cutting machines like Cricut, which help you cut fabrics, vinyl or paper, or for customizing garments.
SVG Free Downloads to use today
This cute Meow (Black) Free SVG File can be used to create gorgeous crafts! Use this cute design to create a small sticker that your child will love. The sticker can be applied to their favorite tumbler, a backpack, or a door or wall.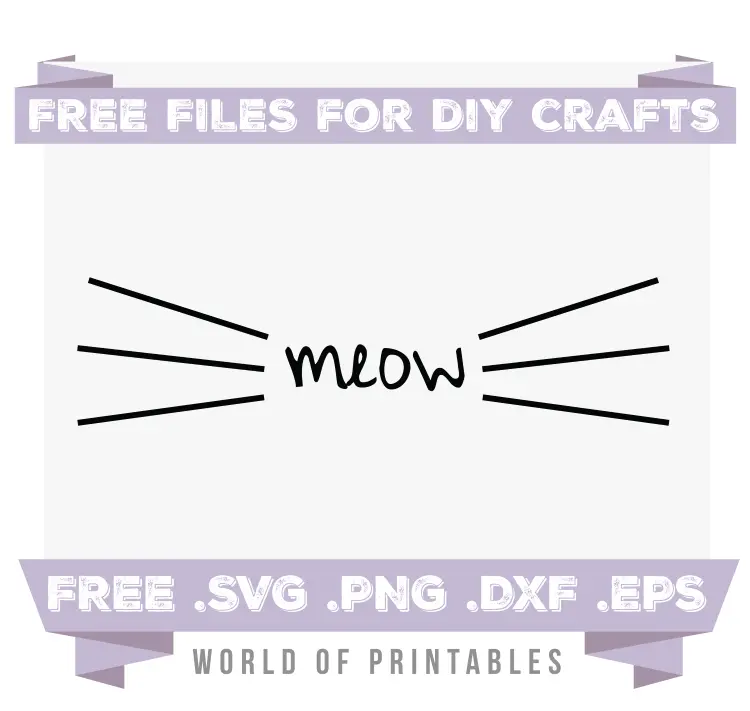 –
Use this lovely Meow (Pink) Free SVG File to create beautiful items for your child. This free SVG would make a great transfer for baby onesies or cute t-shirts for a little girl.
–
I absolutely adore this beautiful and colorful I Love You To The Moon And Back Free kids SVG file. It is such a pretty design and would make a great wall decal or transfer for a blanket or onesie.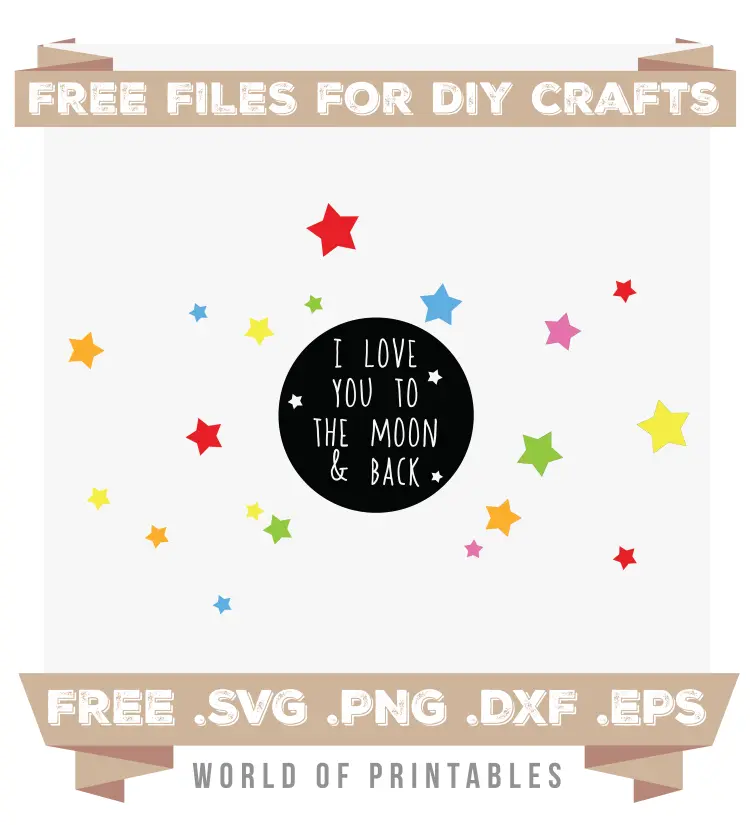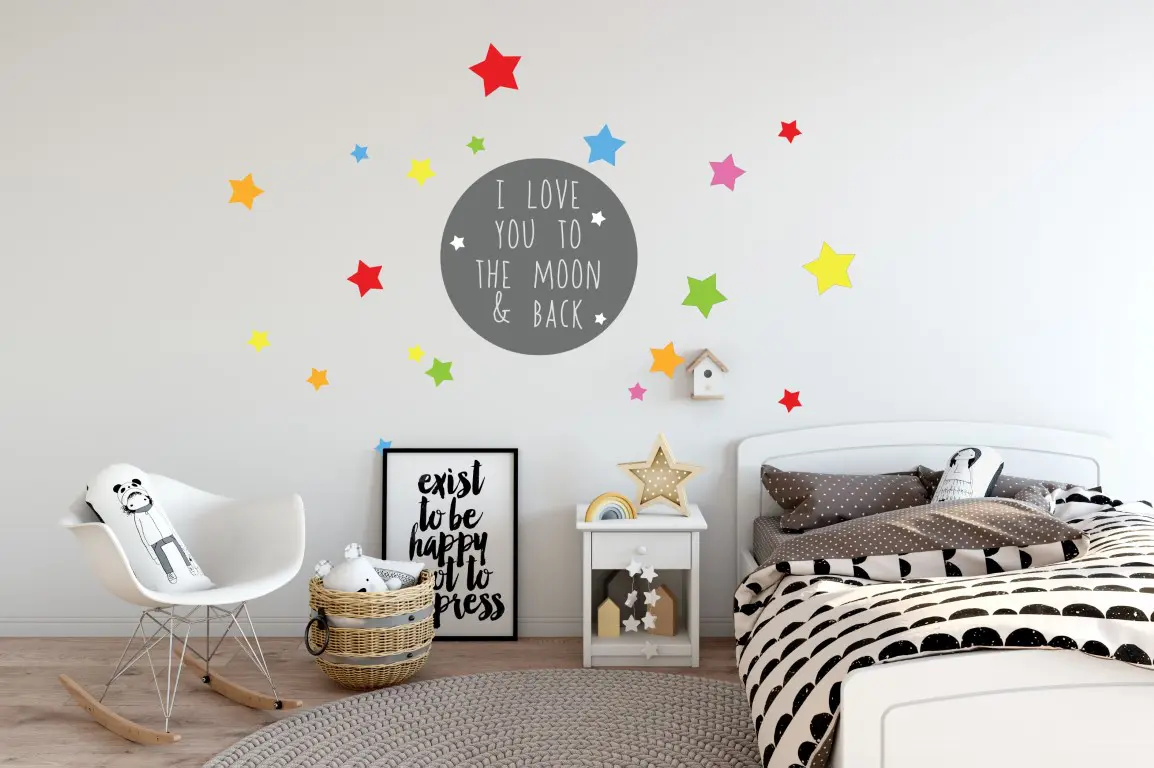 –
This Our Bundle Of Joy Pink Free SVG File makes some really cute crafts. You can use this free SVG file to create lovely thank you cards after the birth of your baby or home decor for your nursery.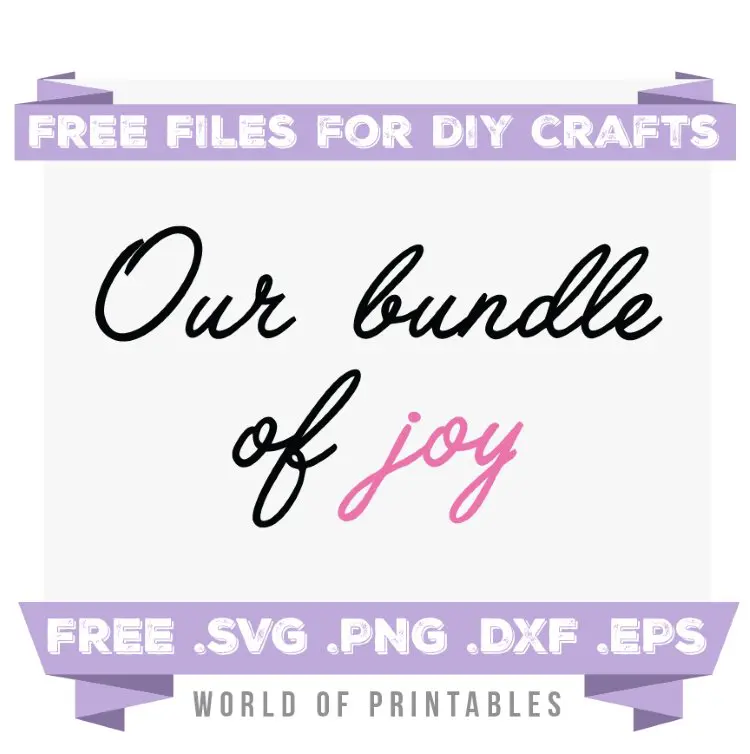 –
If you're looking for something cute for your little baby then this Our Bundle of Joy Blue Free SVG file will give you plenty of options. Use this free SVG to create transfers for baby clothes or blankets or even to create a wall decal for above the crib. You could also create a sticker to position above baby photos on the wall.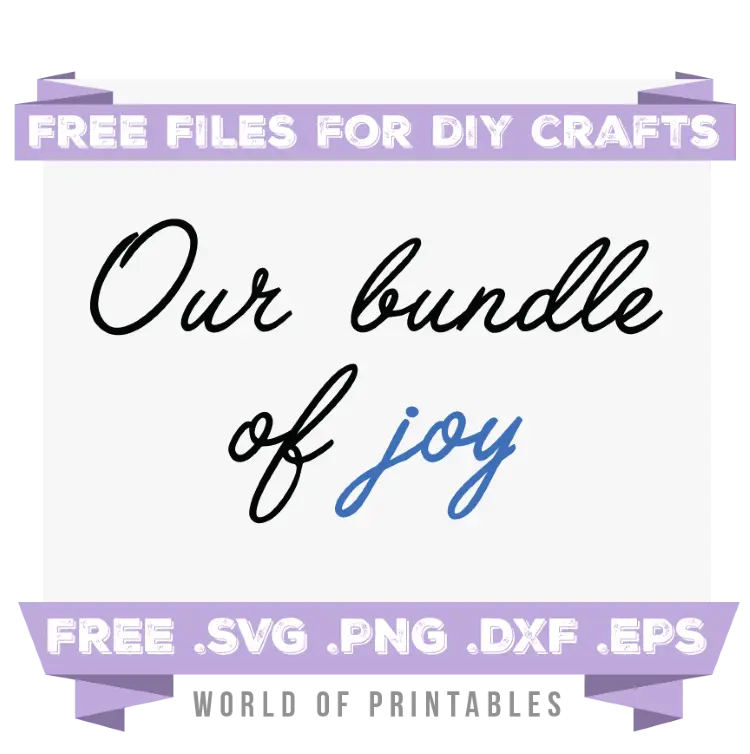 –
I love this One Girl is Worth More Than Twenty Boys Free SVG File. Not because I agree with it, I have a girl and a boy and think they are equally amazing but because it is a strong quote especially for a bit of girl power. This quote is actually said by Peter Pan to Wendy!
Use this stunning free SVG to create beautiful wall art for your daughters bedroom or to create transfers for a cushion cover or other home decor items.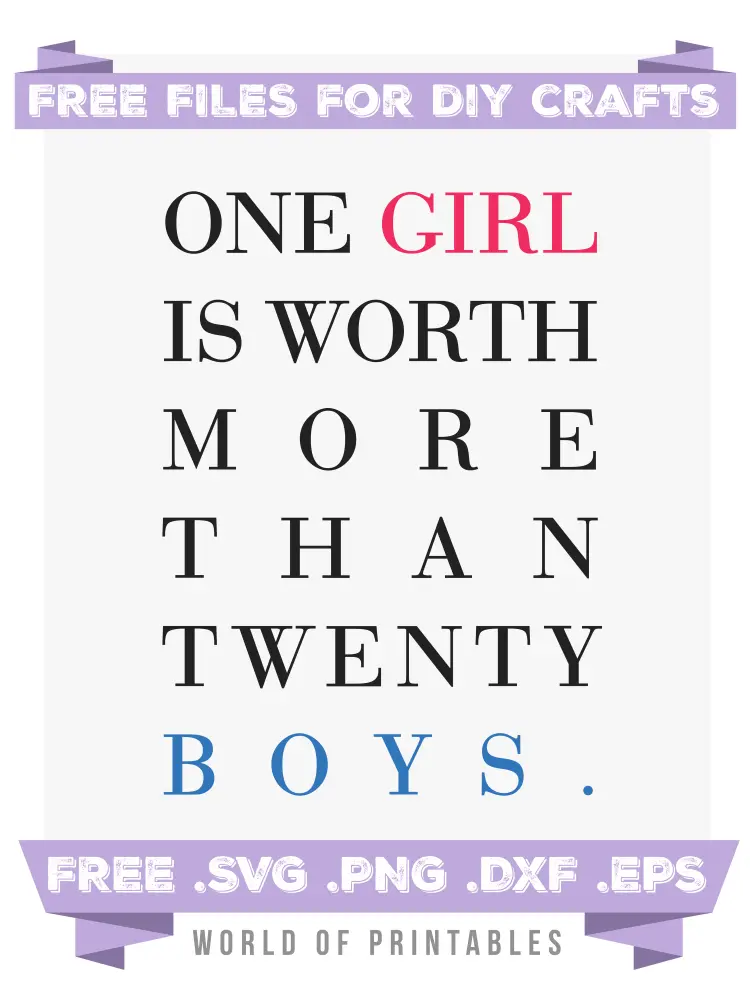 –
This Free House White Baby Bottle SVG File is a little cheeky but totally relatable. One of my favorite ways of using this free SVG is by printing a vinyl sticker of the quote and placing it on a baby bottle. Depending on the vinyl you use, you can easily hand wash the bottle without damaging the vinyl transfer! This would also make a fun and beautiful gift for expecting parents.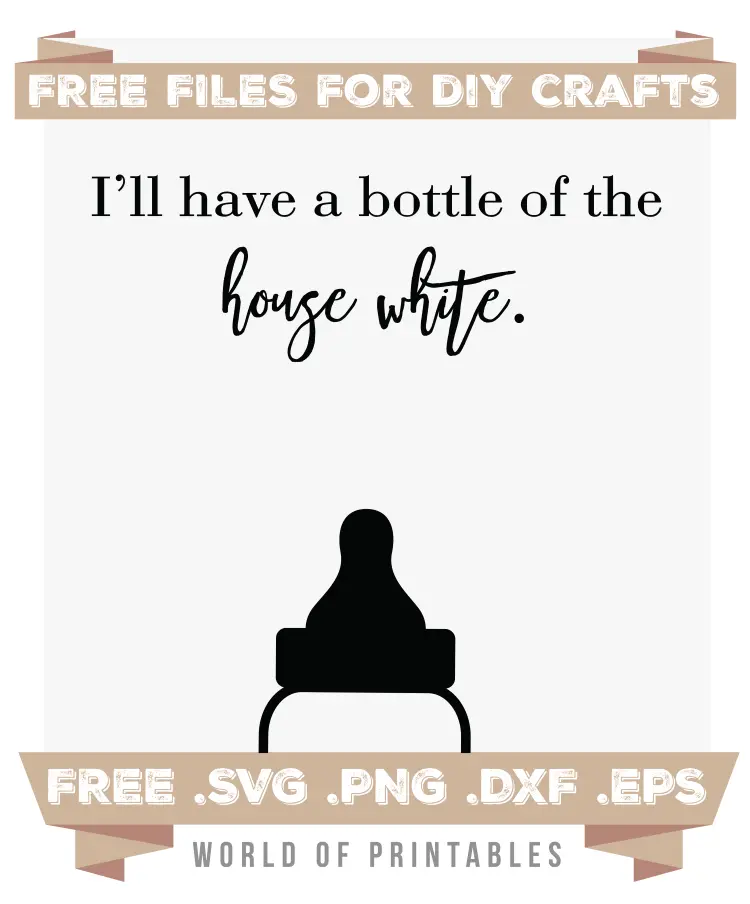 –
This stunning A Little Angel Sleeps Here Free kids SVG File is so beautifully designed and is so popular. This beautiful free SVG file makes really beautiful crafts and home decor such as a wall sticker or stencil for a sign or even a transfer for a onesie or baby blanket.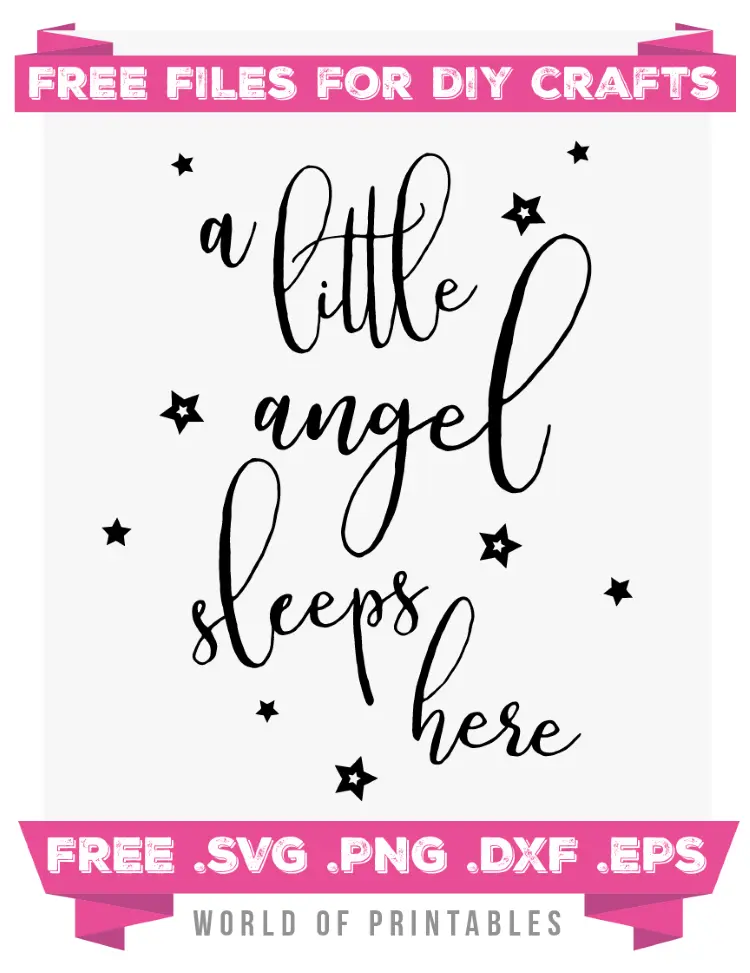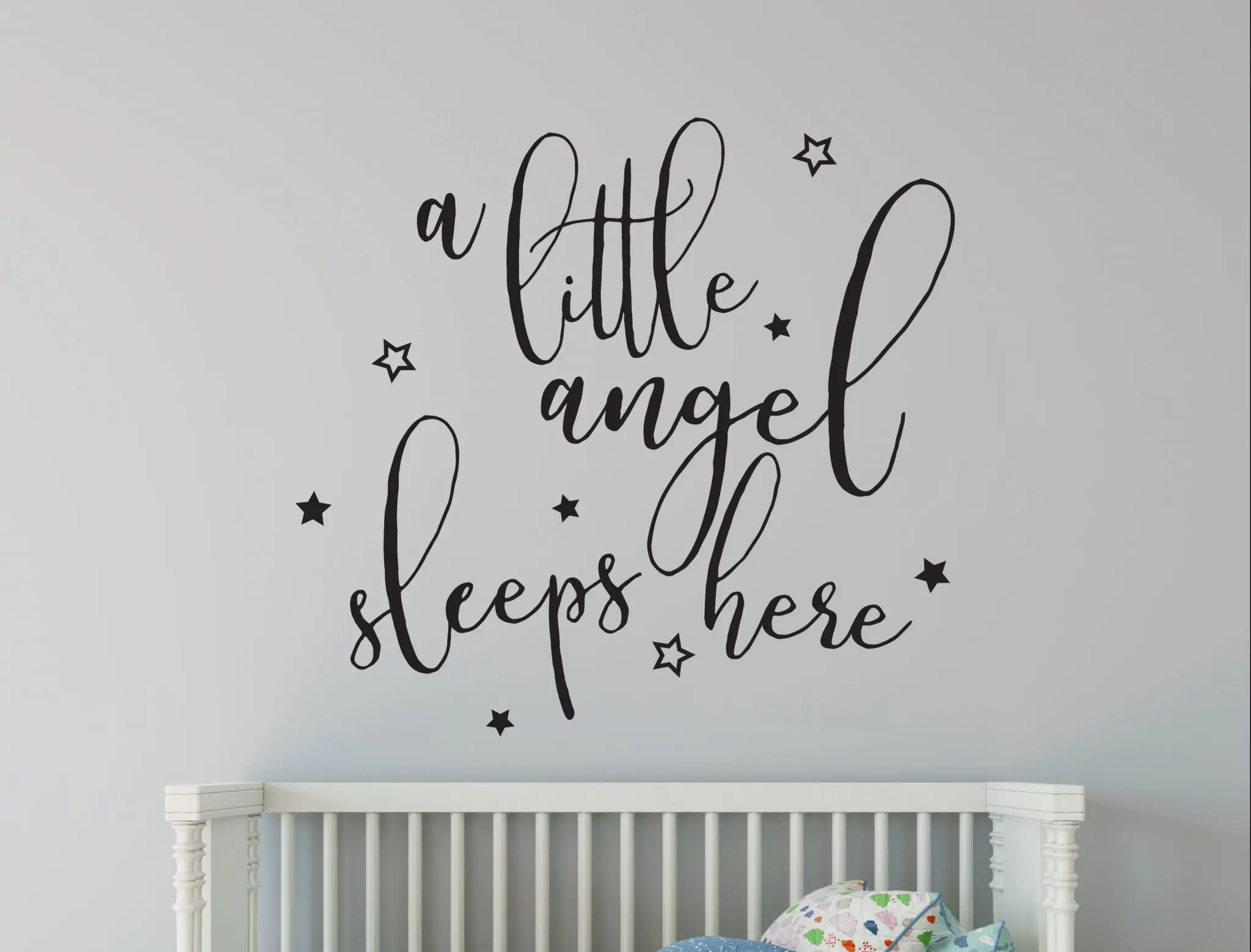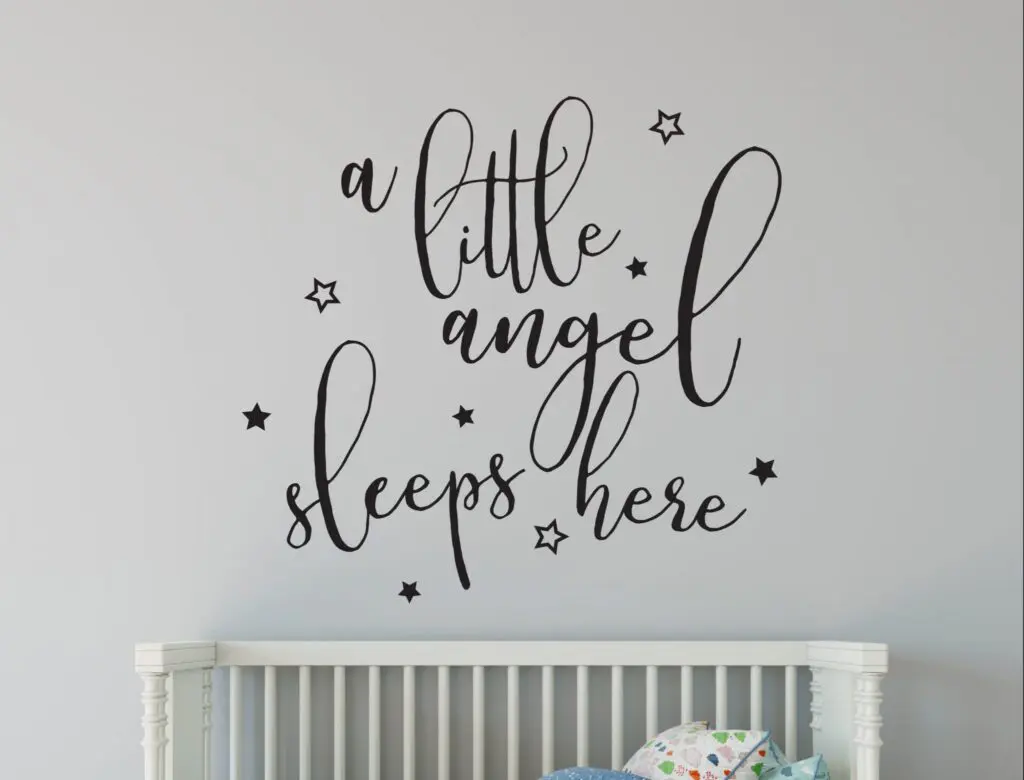 –
This cheeky Sleep Is For Other Babies Free SVG File is a great way of creating crafts and decor for your nursery! You can create beautiful wall art, cosy onesies or a fun transfer for fabrics. You could also create homemade gifts for expecting friends, letting them know what they are getting themselves into.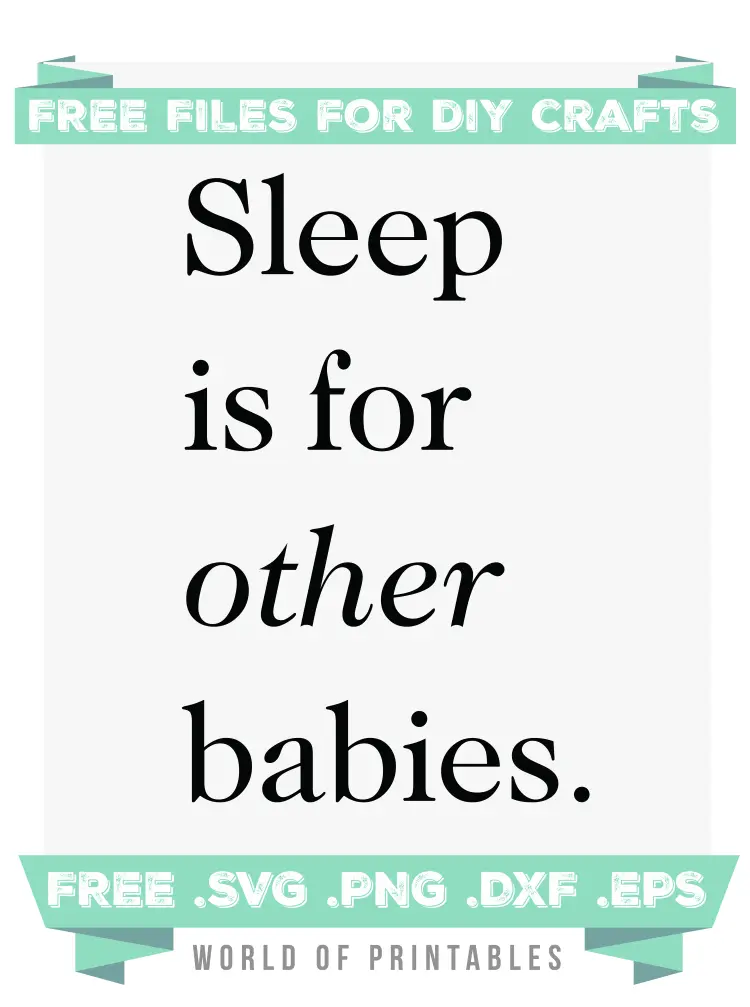 –
How adorable is this beautiful Teddy Bear Moon Stars And Clouds Free SVG File? It looks amazing and would make some incredible crafts and projects. Consider combining this free SVG file with our other free SVG files to create an amazing piece of wall art!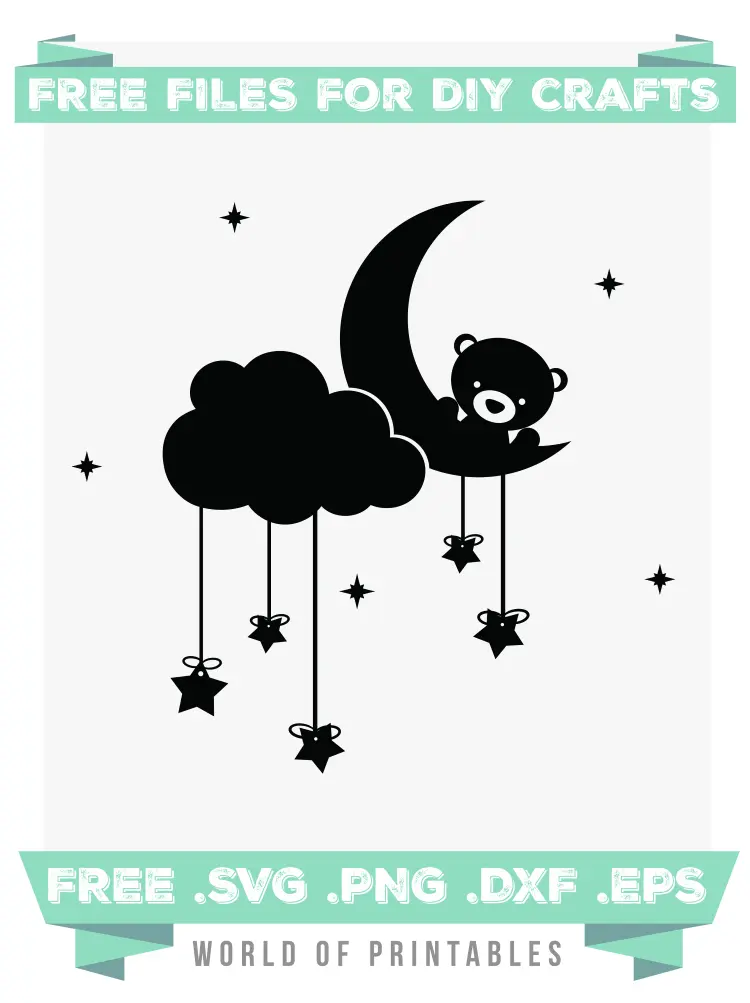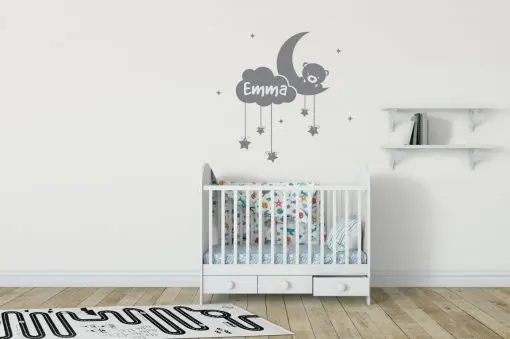 –
Wow! Look at this stunning Teddy Bear In Stars And Clouds Free kids SVG File! This popular free SVG is perfect for making statement nursery wall art and nursery decor pieces. Use this free SVG to create beautiful crafts for your little one.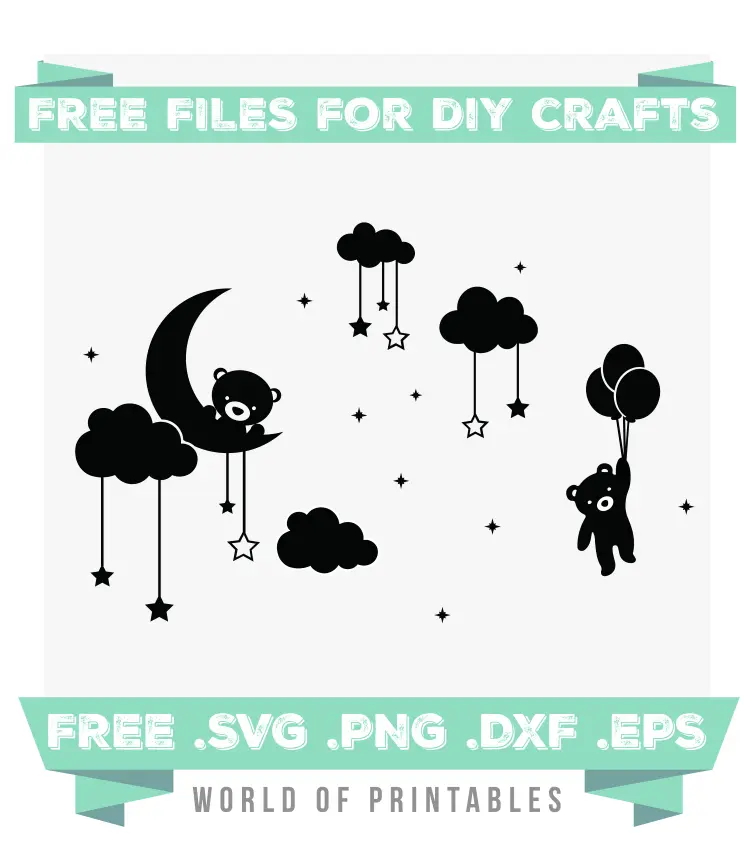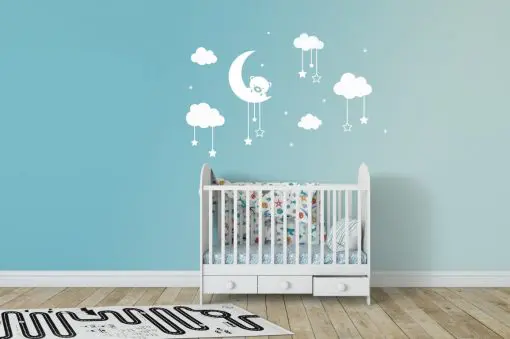 –
This fun When I Go To Sleep I Count Antlers Not Sheep Free SVG File is a modern twist on a traditional childrens classic. Use this great free SVG to create stunning crafts for your nursery.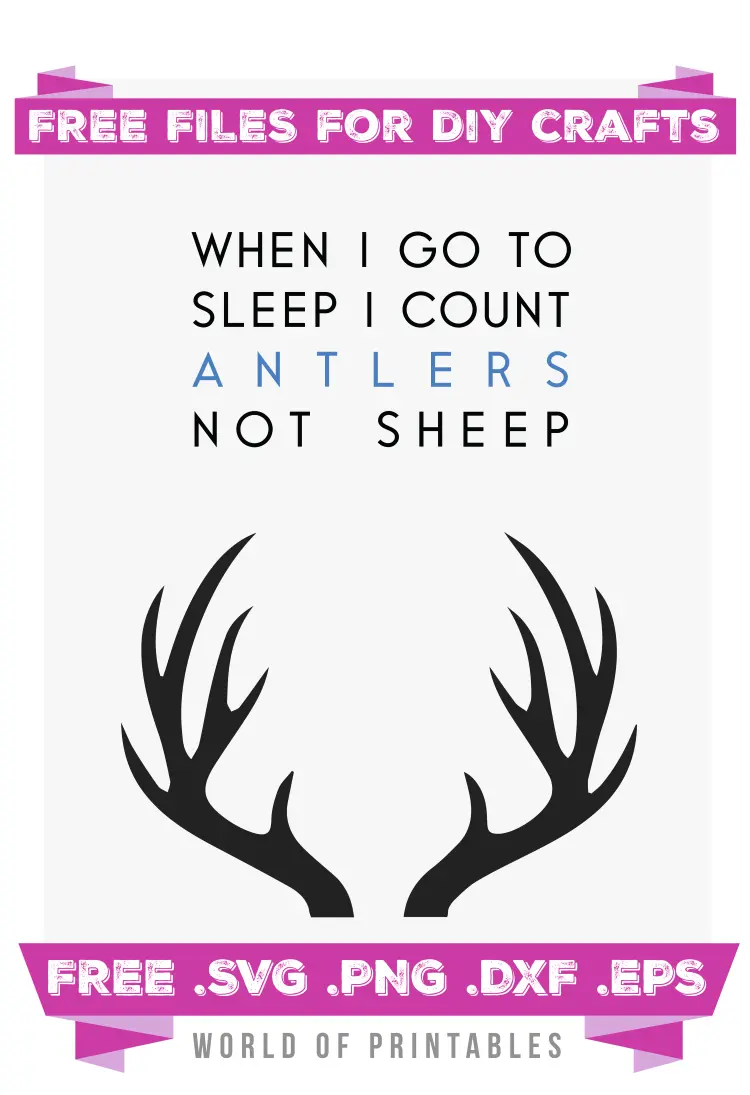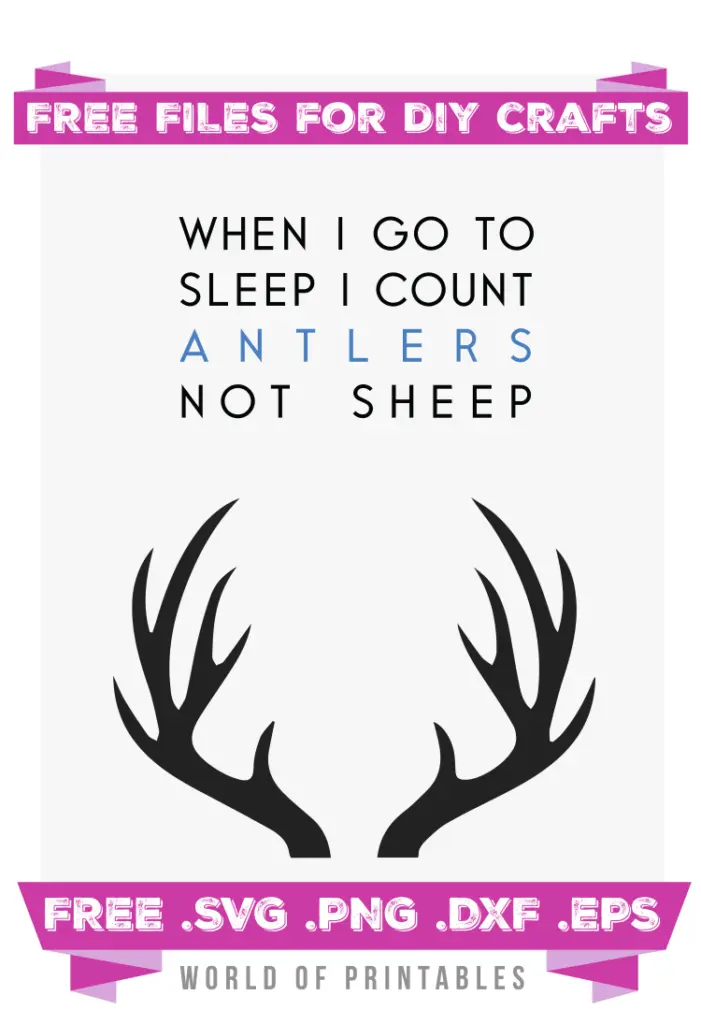 –
I love this stunning We Made A Wish And You Came True Free SVG File because it is elegant and so beautiful! This gorgeous free SVG file would make amazing wall decor and would also look great amongst baby photos. You can also make a sticker to attach to a memory box or something else special for the baby.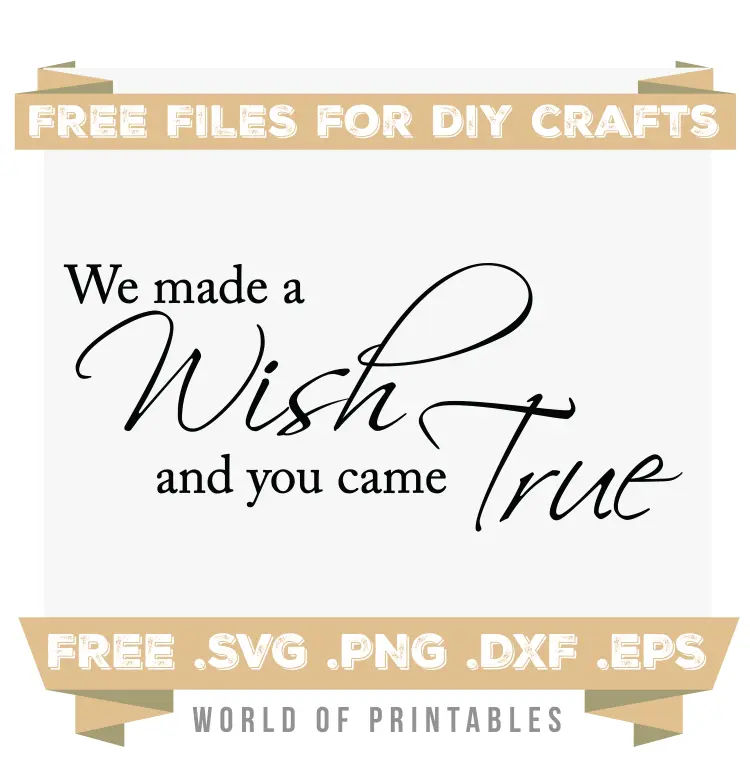 –
This cute A Little Prince Sleeps Here Free SVG File is such a great way of making crafts for your little boy. Use this free file to create cute baby clothes, blankets or nursery decor.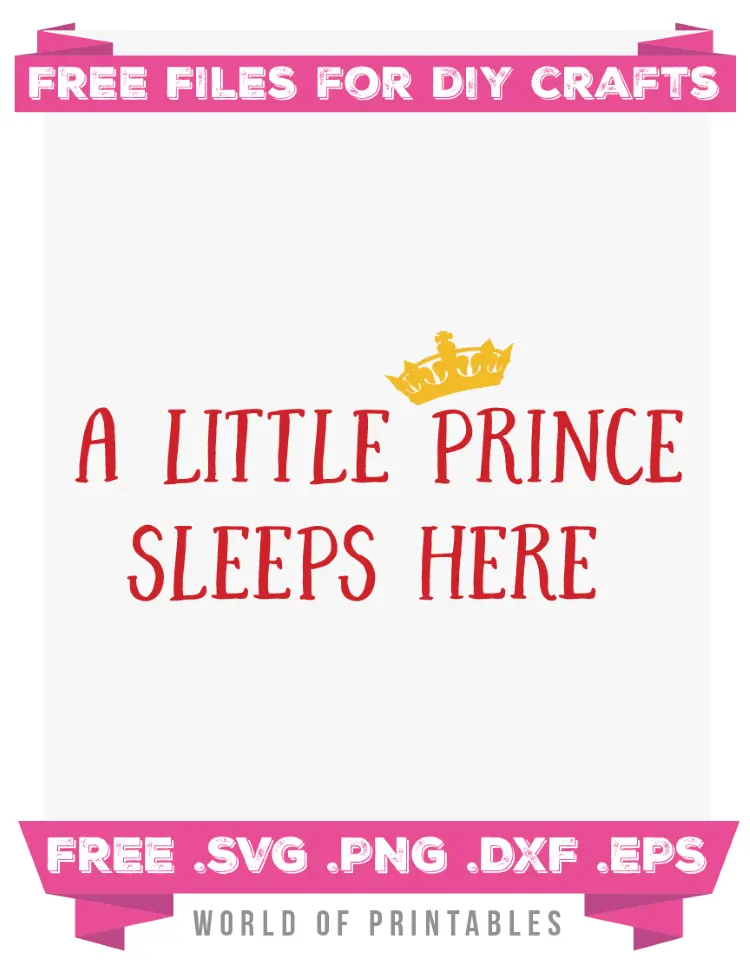 –
This beautiful You Are Loved Free SVG File is perfect for any child. Use this to create home decor or any other crafts. I think it would be nice to create a small card or print to give to your child. I'd love to secretly stick one in my daughters notebook for her to find.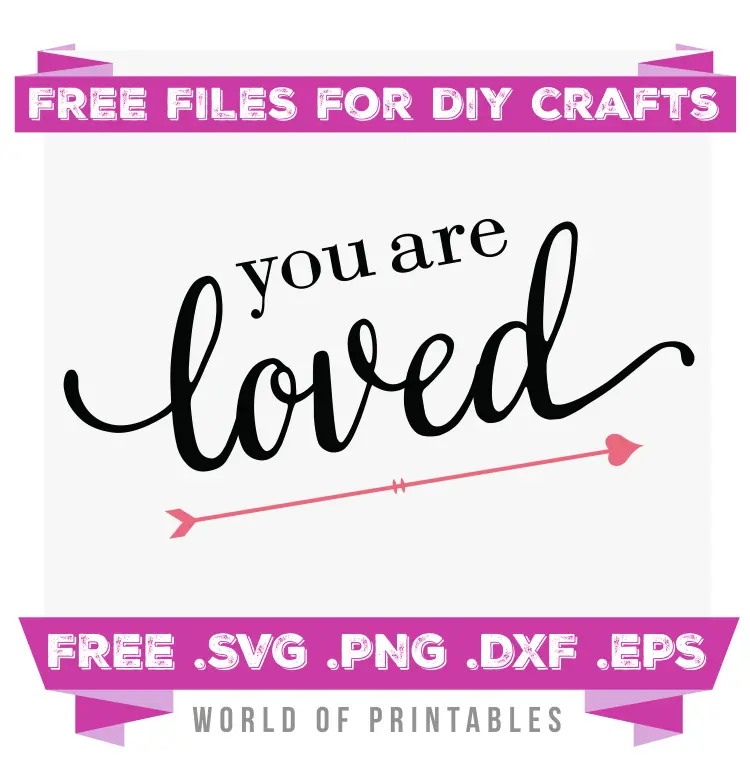 –
This super cute Dream Baby (Pink) Free SVG File is such a gorgeous way to make lovely crafts for a nursery or baby. You could create transfers for clothes, signage for a wall or DIY mobile and so much more.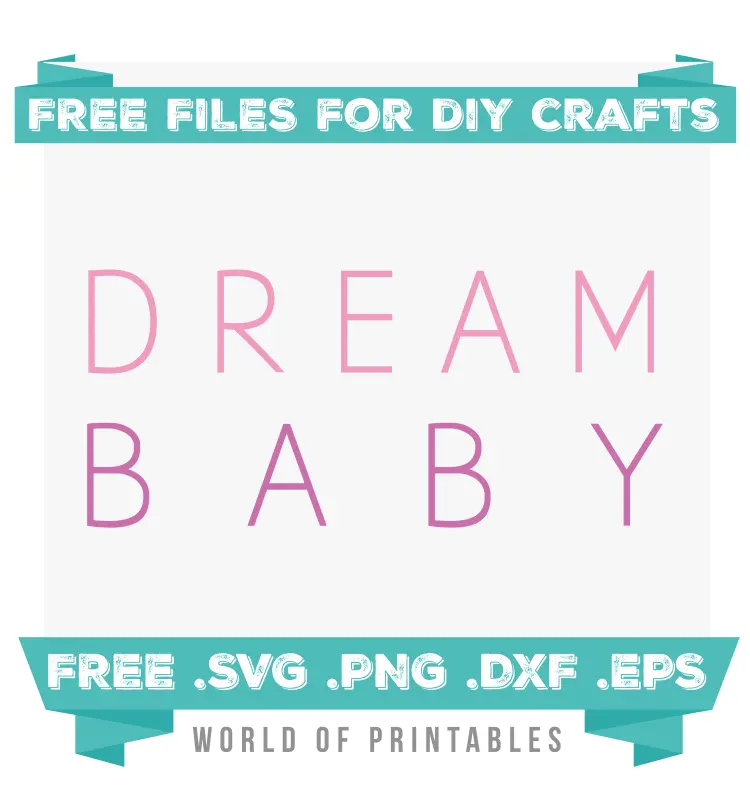 –
This lovely Dream Baby (Blue) Free SVG File is such a cute option for making crafts for your baby. You can use this to create nursery decor, cute baby onesies or anything else you can think of!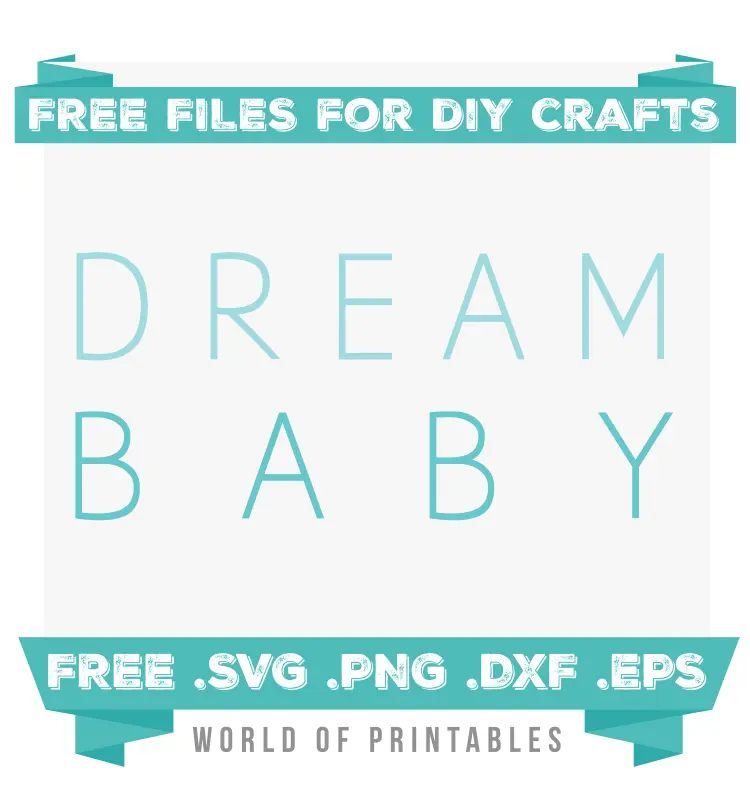 –
I love this Fun Never Sleeps Free SVG File because it is such a cool design, especially for a baby or toddler room. This colorful free SVG can be used to create an amazing wall sticker or even a sticker for a toy box!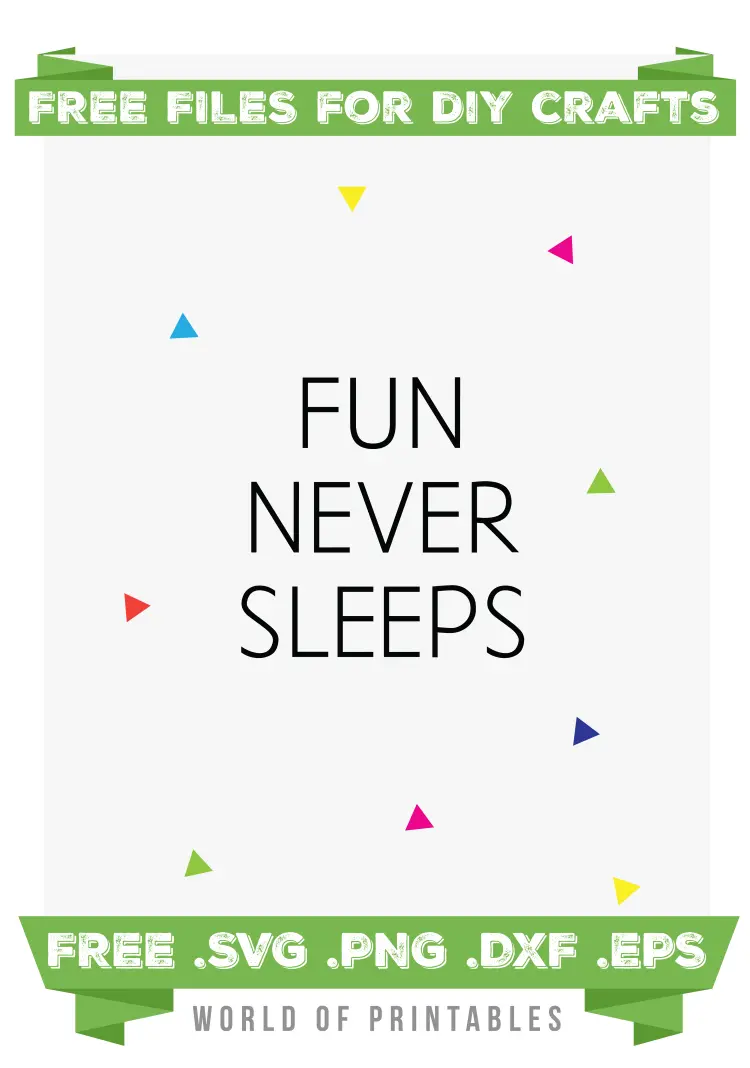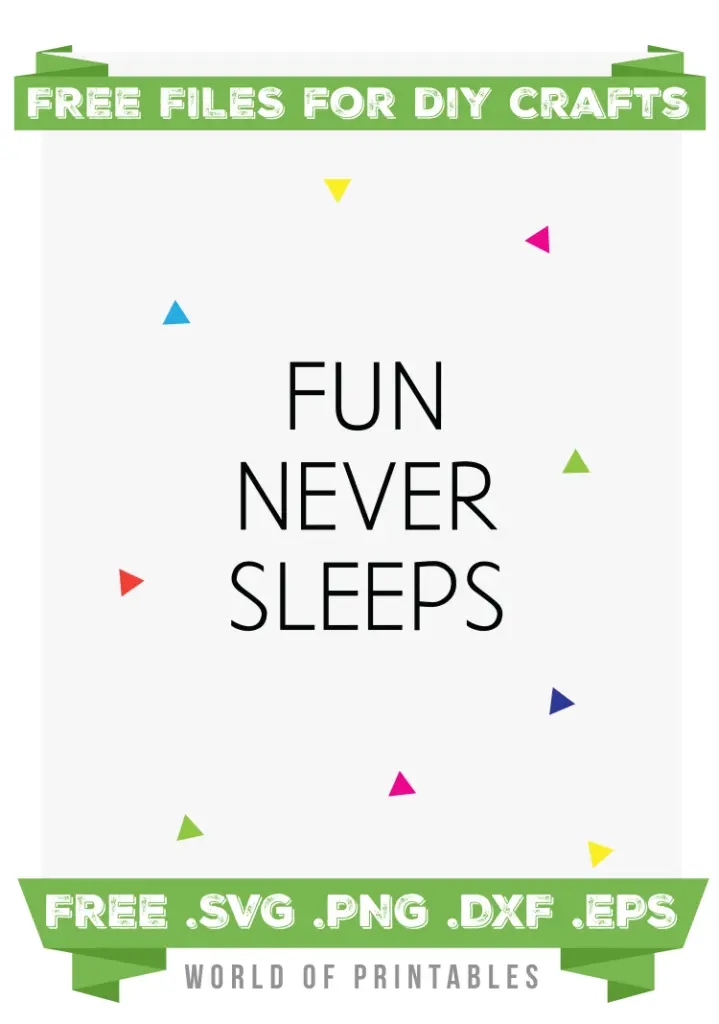 –
Use this lovely and simple Alphabet in Black Free SVG File to create something special for your child. This lovely free SVG file can be used to help your child learn their ABCs, so why not create a cool wall sticker or use it for something else educational?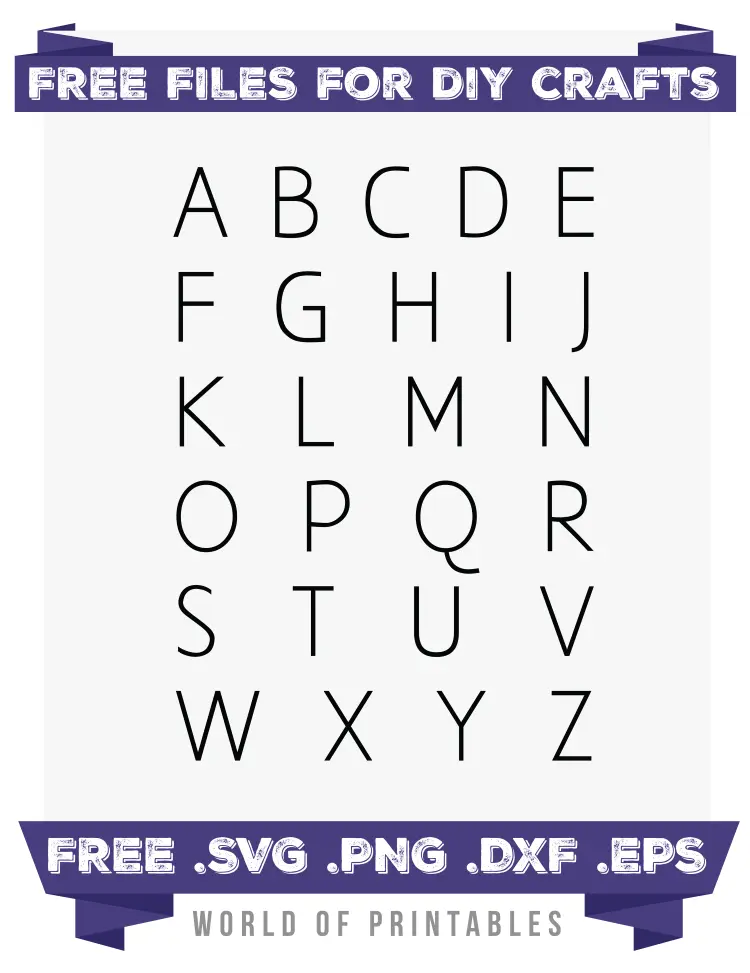 –
This beautiful Hanging Starts From Clouds Free SVG File makes some seriously lovely wall art for a nursery, especially positioned above a crib. You can also use this beautiful design to create cute bedding or other items.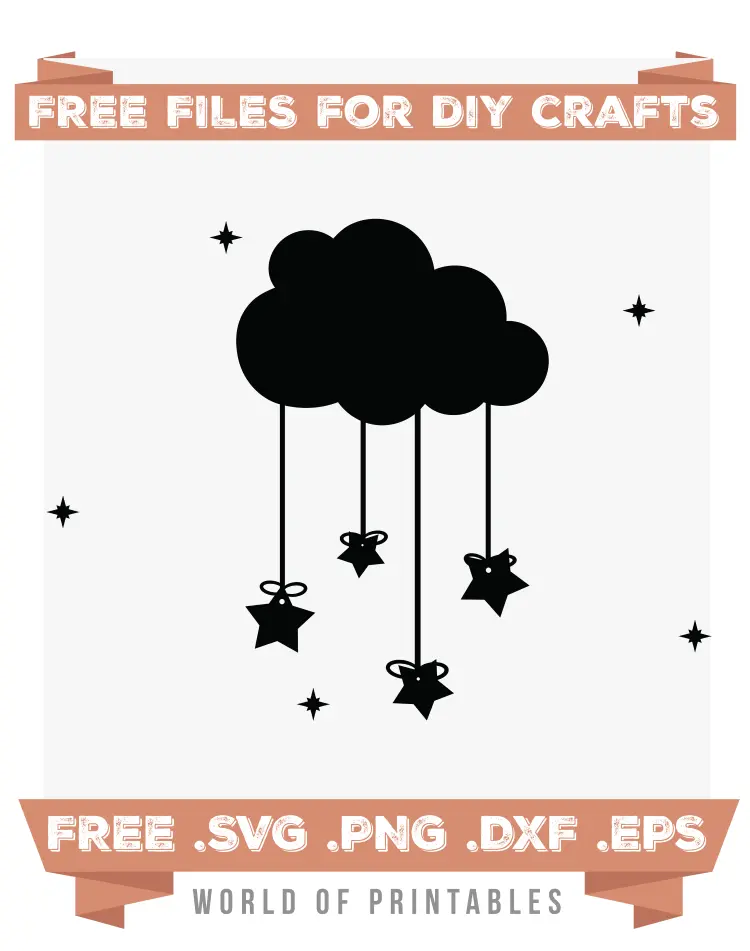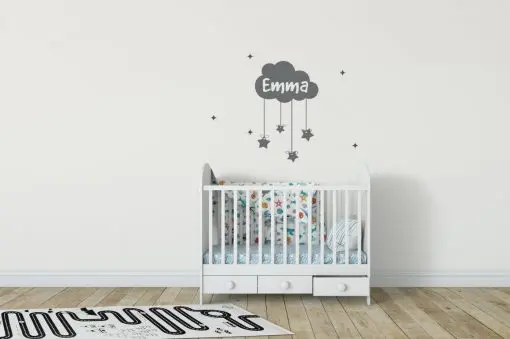 –
This colorful and fun Be Silly Free SVG File is a great option for a childs bedroom or play room. This great free SVG reminds children to be silly, be honest, be kind, which is all we need really. You can create beautiful wall decor or a cute sticker for a toy box.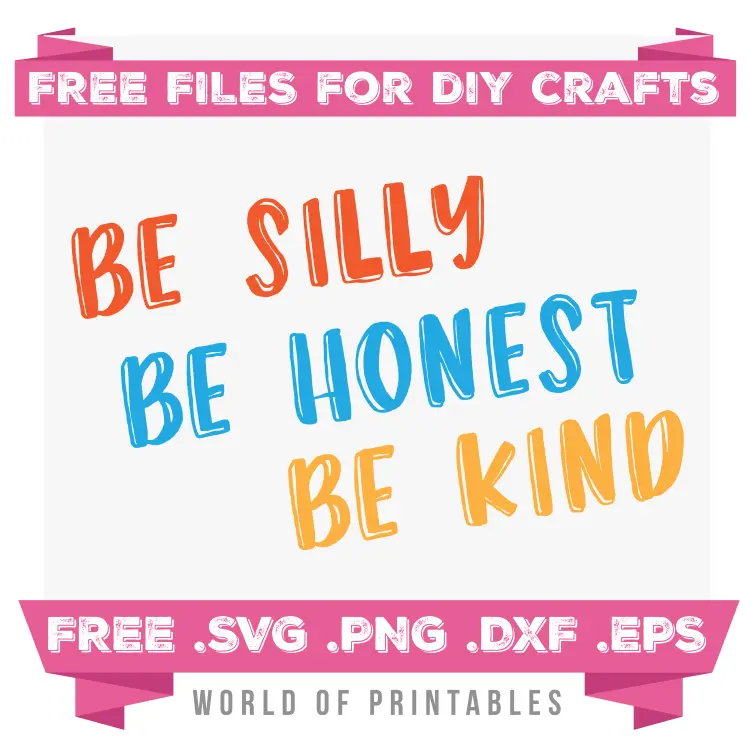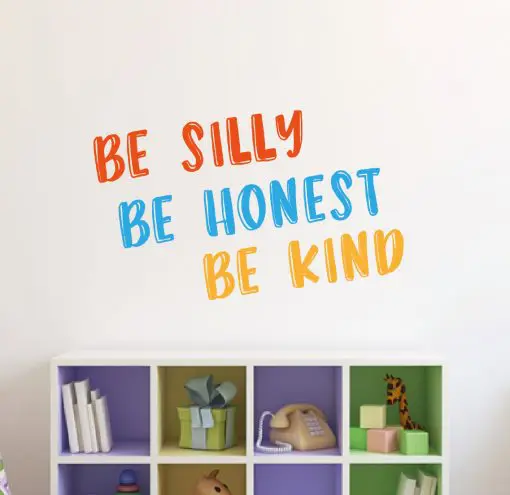 –
Get your free kids SVG files here
I hope this collection of free kids SVG files is useful for you. Do you have a favorite? Did you download any? Let us know in the comments below.
You can use these free SVG designs for vinyl, such as for making wall stickers or room decor.
We love to hear from you and please share our page on Pinterest or Instagram! It really helps us out!