It's that time again where you look at your home and feel a bit deflated. You need something to spruce it up, give it a makeover but without spending a ton of money and time.
What do you do?
One of our favorite ways to breathe some life into our homes is by changing up the wall decor. You can do this by swapping out artwork, changing a mirror but if you want to really refresh a room then wall decals are the way to go.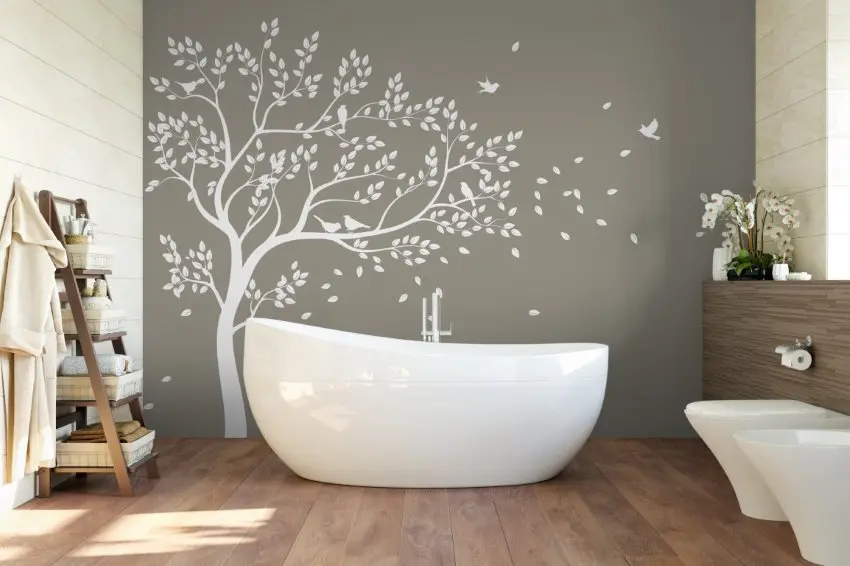 Why make wall decals?
We have worked for many years providing personalized and specialized wall decals for both residential properties and businesses so we know how popular these are for transforming a room.
Wall decals are the perfect option when upgrading a room because there are so many options and they are so affordable. You can also choose from so many different designs including personalized and custom options.
Wall decals come in so many different shapes and sizes for different outcomes and preferences. Some people love to use personalized name wall decals to add the finishing touch to a nursery whilst others like to use floor to ceiling decals to create a feature wall. You can also simply use a pattern design sticker to create a feature wall! Like I said, there are so many options!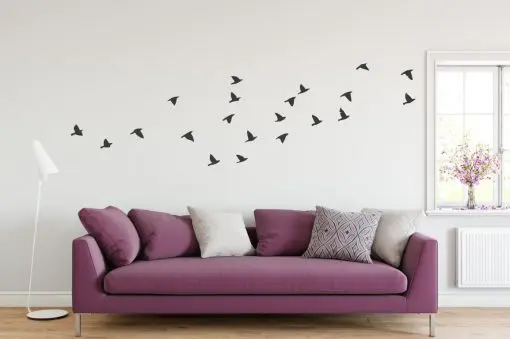 How much do wall decals cost to make?
Wall decals are pretty affordable but if you own a Cricut machine or other cutting machine for your crafts and projects then you obviously cut the cost down a lot by creating the wall decals yourself. You will have to provide your own materials and you might even have to pay for cut files if you can't design them yourself or source them for free but lucky for you, we love to give away freebies.
How to make wall decals
Wall decals are most commonly made with a cutting machine, the most popular being Cricut or Silhouette cutting machines.
These cutting machines allow you to feed in a roll or sheet of adhesive vinyl. You then open an SVG file in the cutting software, such as Cricut design studio. This will then tell the cutting machine how to cut the vinyl so that the end result looks exactly like the SVG file.
It might sound complicated but it's really not. Many moms use these machines for their crafting hobbies or even make them to sell on their own online stores.
In this post, we will show you amazing free cut files to create different styles of wall decals to help you transform your home.
Free New York SVG
When we sold our wall decals, our New York designs were very popular so we've decided to pass these on to you as free SVG files. Use these stunning New York Svg files to create bold and striking artwork for your home.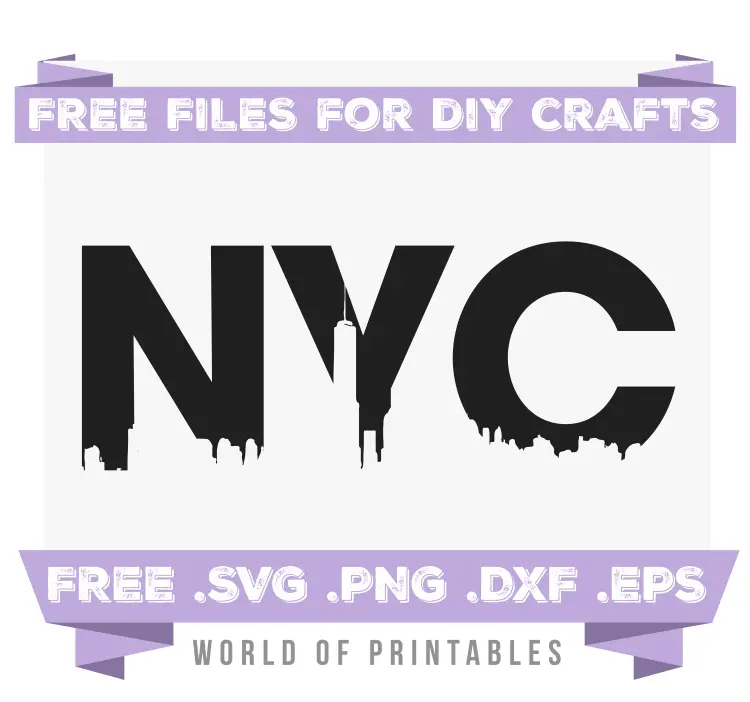 This gorgeous NYC Skyline Free SVG File features the NYC initials with the skyline cutting through it. It looks amazing and is such a great option for a modern and minimalist home!
This bold and stylish free SVG file creates amazing wall decals. This wall decal would look great split over three canvases or incorporated into a gallery of holiday photos from a New York vacation.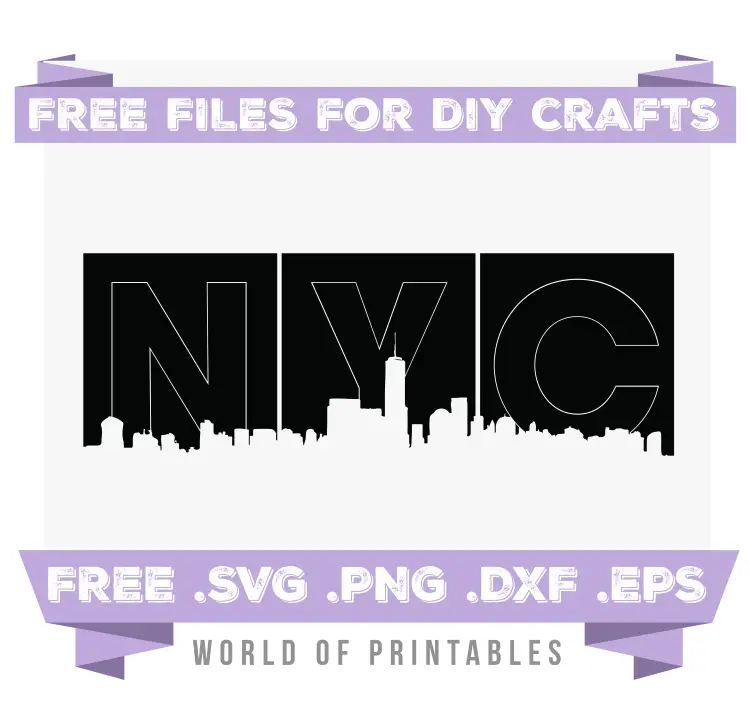 I totally adore this New York Skyline Fly Away free SVG file because it really is so minimal and beautiful. This free SVG file will make a beautiful and elegant New York skyline wall decal and it will add a feminine touch to any wall.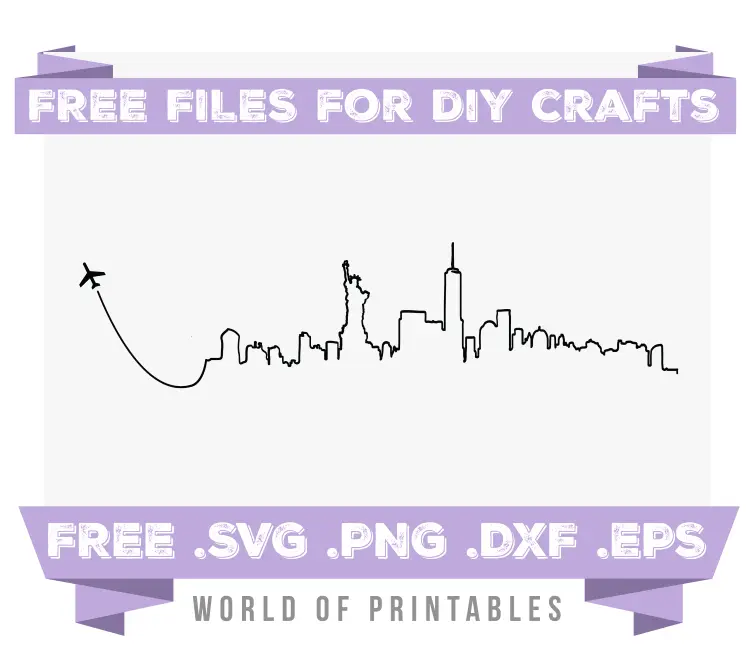 This amazing New York Skyline Waterfront is one of our most popular wall decals and it's easy to see why. It shows a stunning view of New York in the most traditional manner and Lady Liberty stands firm and proud at the front. It really is a lovely decal.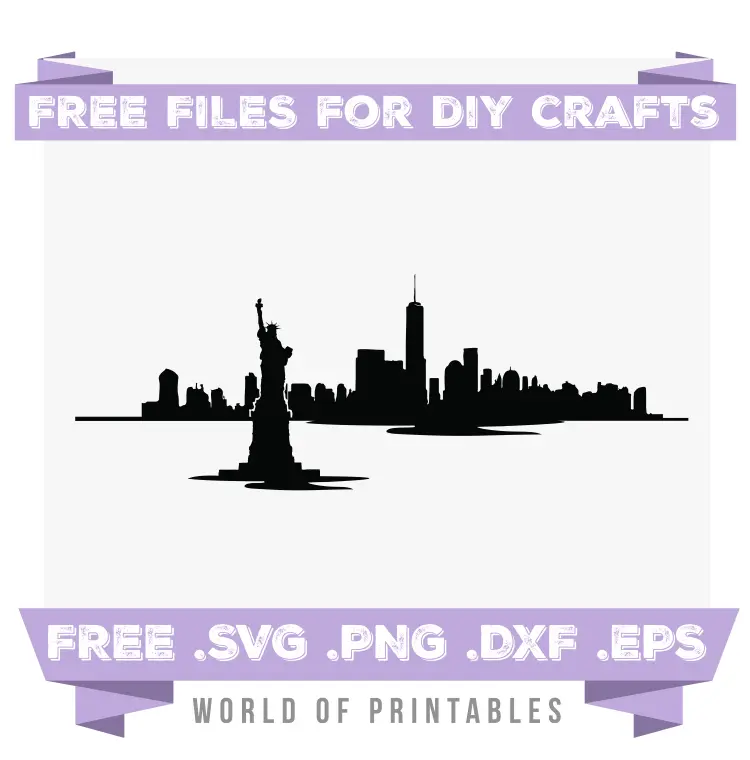 Use our NYC Paint Splatters Free SVG Files to create a really awesome wall decal. If you like a more urban vibe then this free SVG is a great option. It would also look great in a boys bedroom, man cave, or bachelor pad.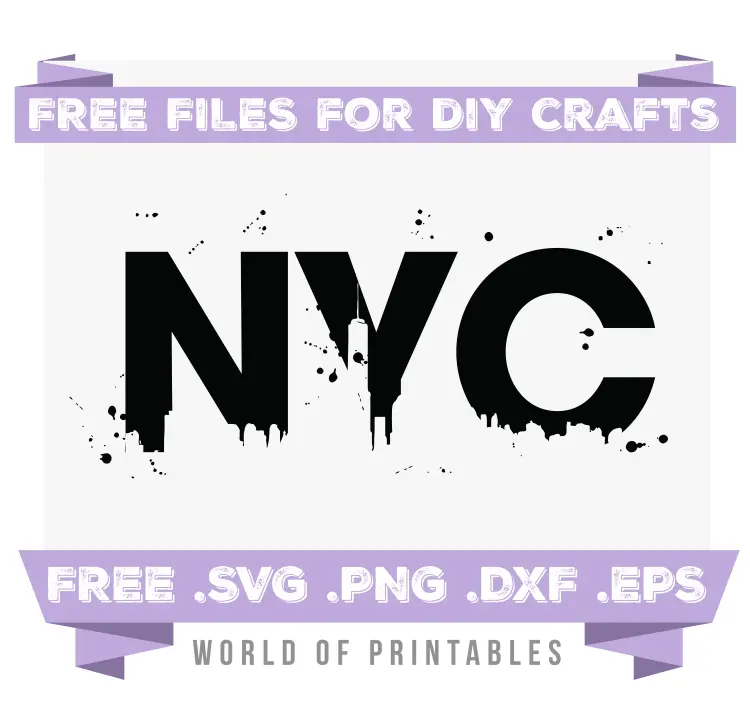 –
Free Movie SVG Files
Enjoy these stunning free movie SVG Files to create stunning wall decals for your home. These are perfect for any bedroom and can really transform a room.
How cool is this Mischief Managed Scrolls Free SVG File? Use this incredible to make some seriously cool wall art! You can apply wall decals anywhere, and I think this would be lovely in a childs bedroom or nursery – kids are always up to mischief anyway!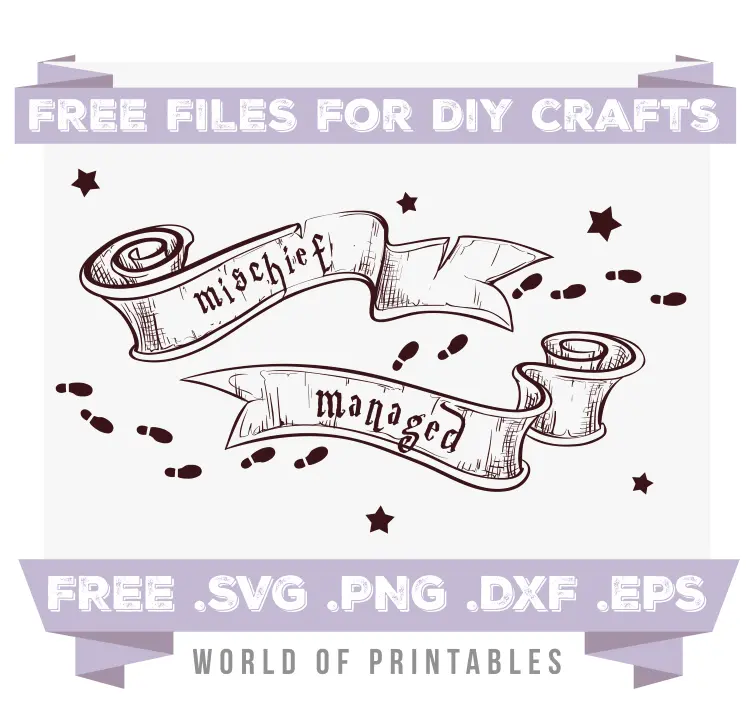 This fun and simple Mischief Managed Free SVG File would make a really cool wall decal for any home and it would look great in a themed bedroom or playroom.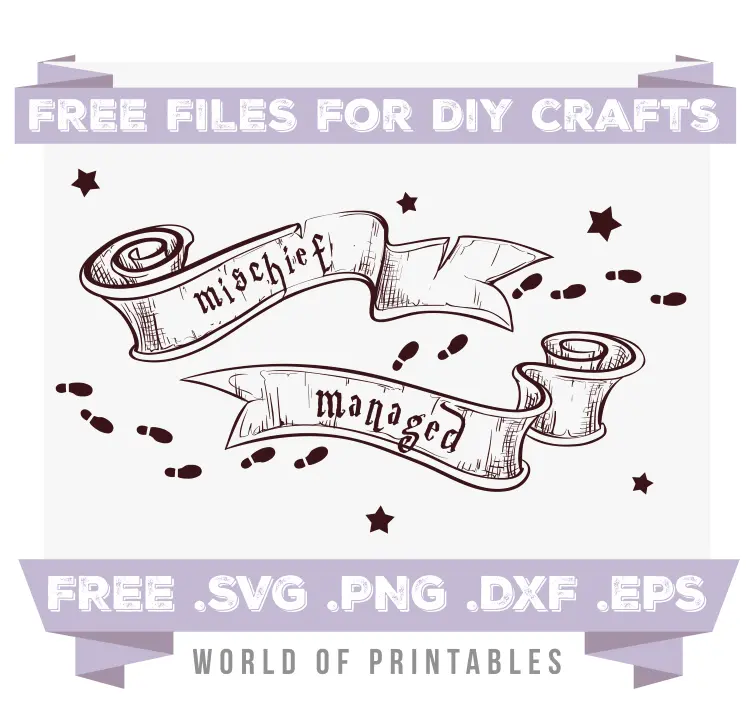 This stunning I Solemnly Swear I Am Up To No Good Free SVG File is perfect for making a wall decal, especially if you are a fan! These SVG files are so well designed they will look great with any decor.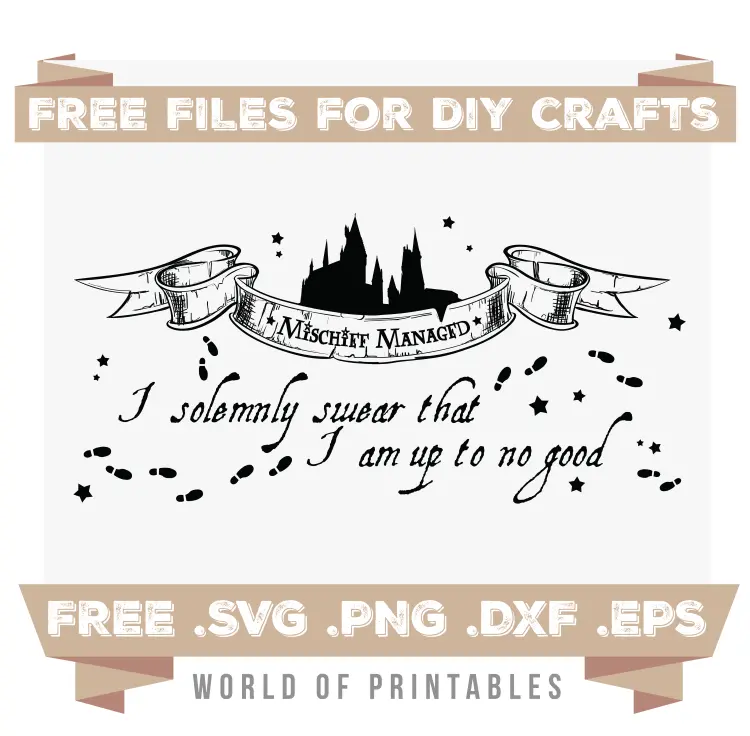 I love this stunning Solemnly Swear Free SVG File! I mean, not to blow my own horn but it's pretty gorgeous. Use this free SVG file to create a stunning wall decal for your home. It's perfect for any fan of this franchise!
–
Free Kids And Baby SVG Files
Looking to revamp a nursery or child's room? These free kids and baby SVG files are perfect for adding a final touch to any wall. Perfect for nurseries and bedrooms.
Our beautifully designed Sleep Is For Other Babies free SVG files are a great addition to any nursery. This free SVG file is a little cheeky but is completely relatable and would look great on a nursery wall or above a crib.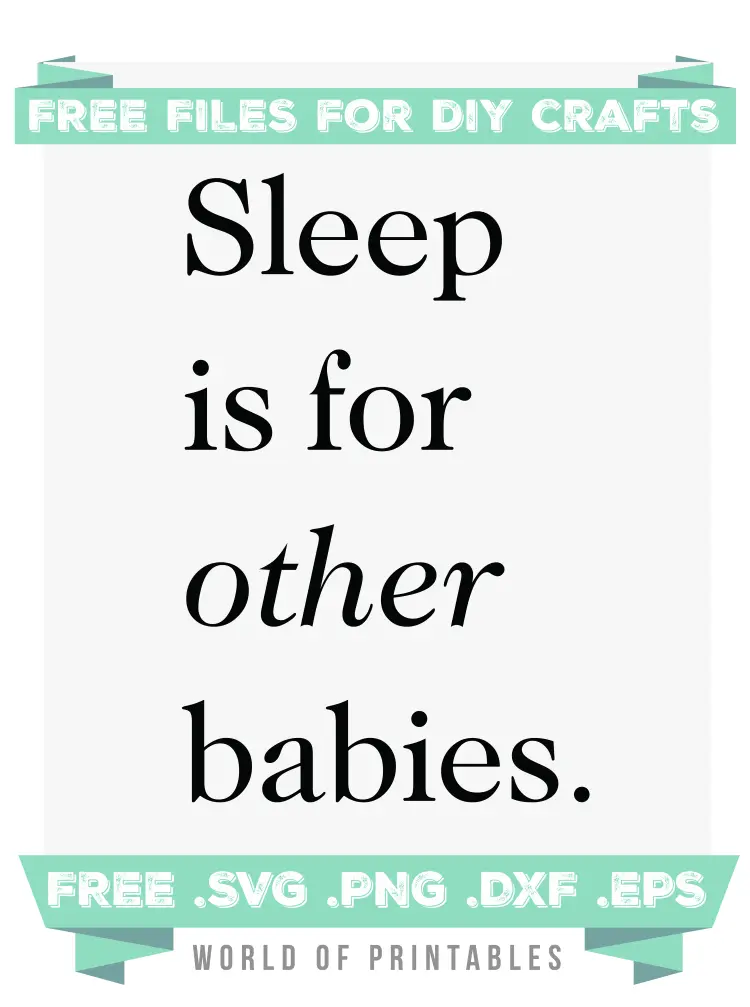 Alternatively, Our A Little Angel Sleeps Here Free SVG files make a different statement completely. If you're lucky to have a little angel who sleeps like a log then this beautiful and loving free SVG file is perfect for making a cute wall decal for a nursery.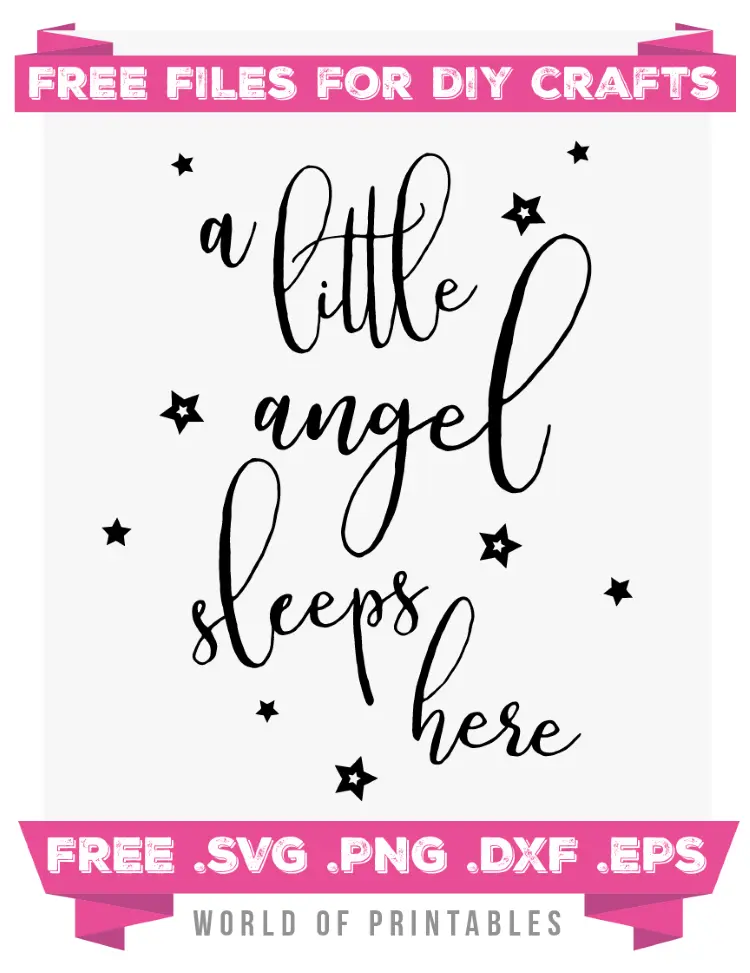 Counting sheep is so last year! If you have a little hunter in the making then this When I Go To Sleep I Count Antlers Not Sheep free SVG file might be right up your street. Create a unique and charming wall decal for your childs bedroom or nursery!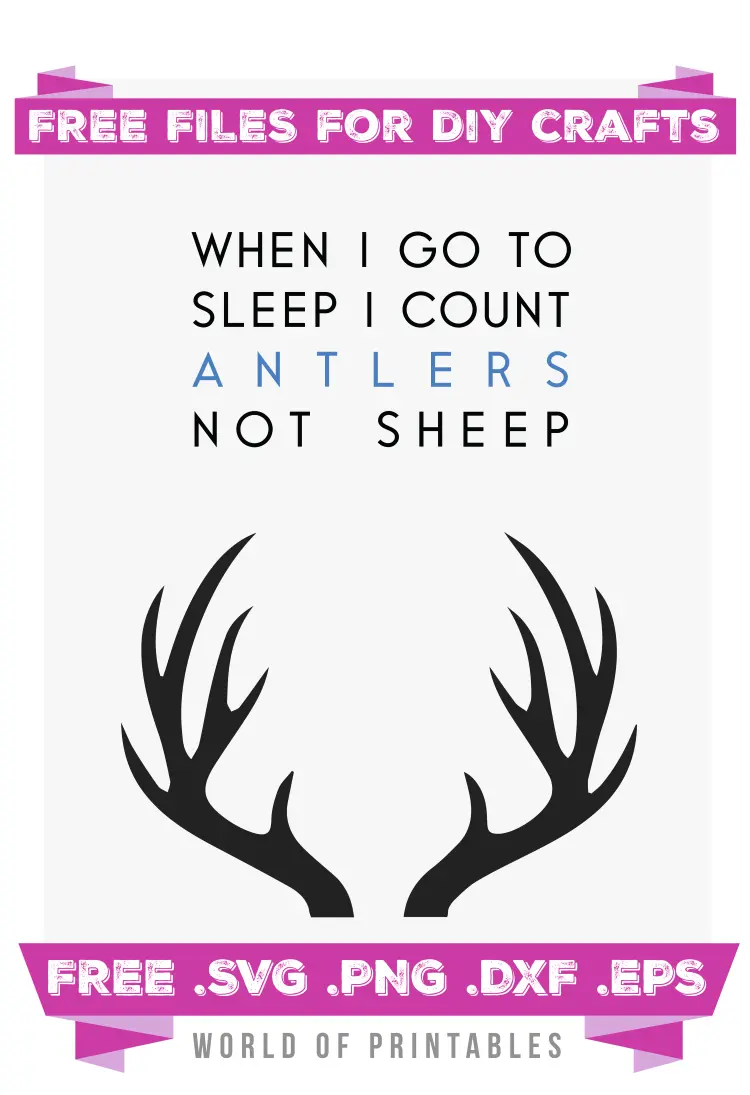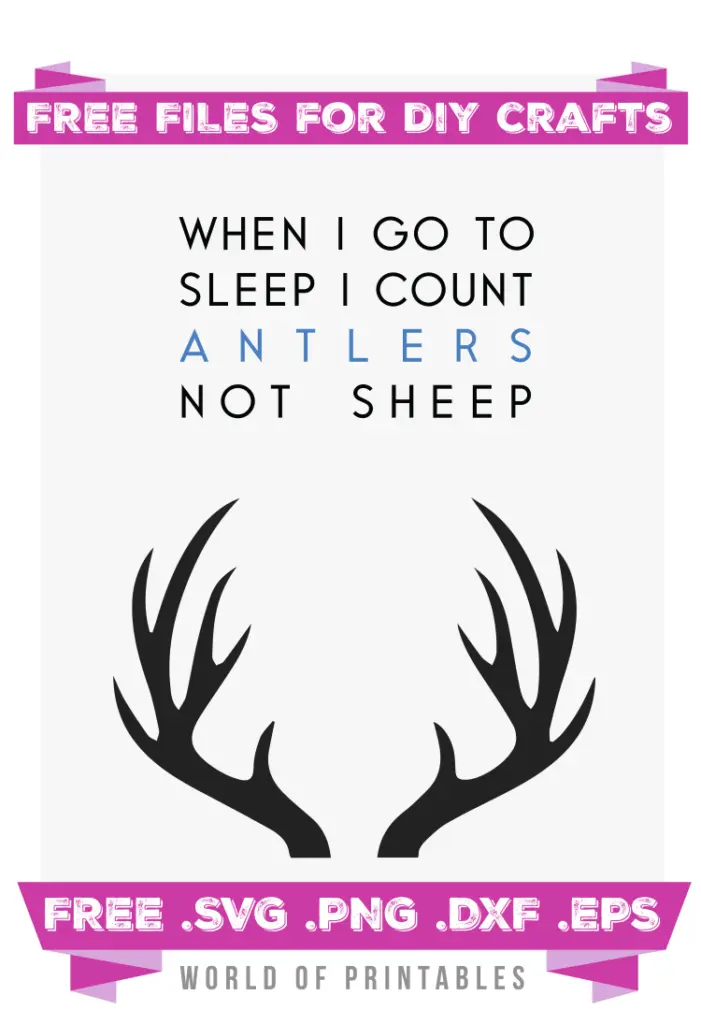 OMG. These Teddy Bear In Stars And Clouds Free SVG Files are so gorgeous! They are a simple and great way of decorating a nursery on a budget and they look incredible.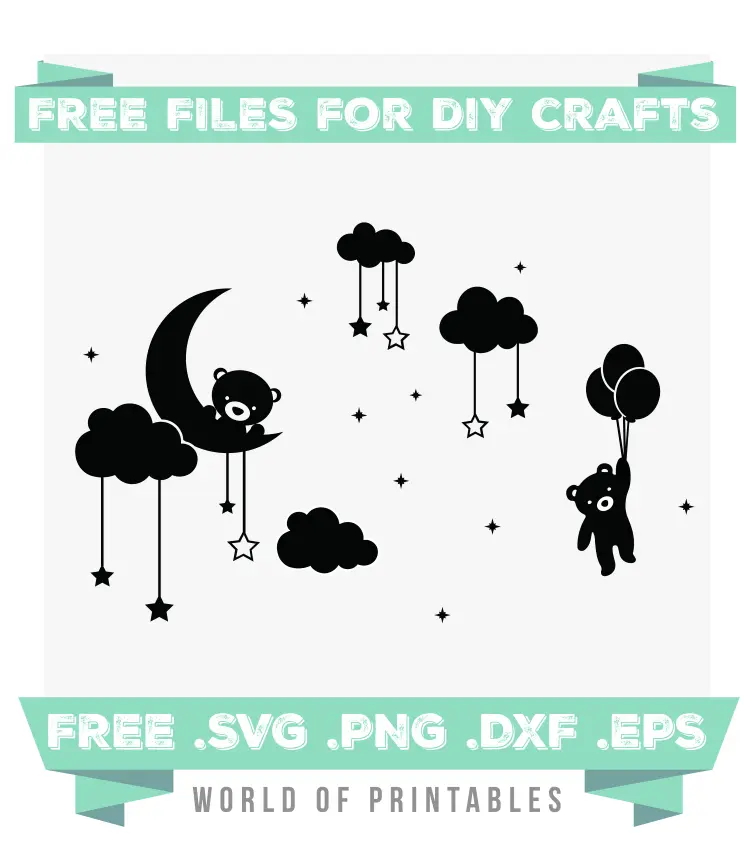 I love this Teddy Bear Moon Stars And Clouds free SVG file. It is so cute and cheeky! You can create a really stunning wall decal with this free SVG and even combine it with the SVG file above to create a larger composition.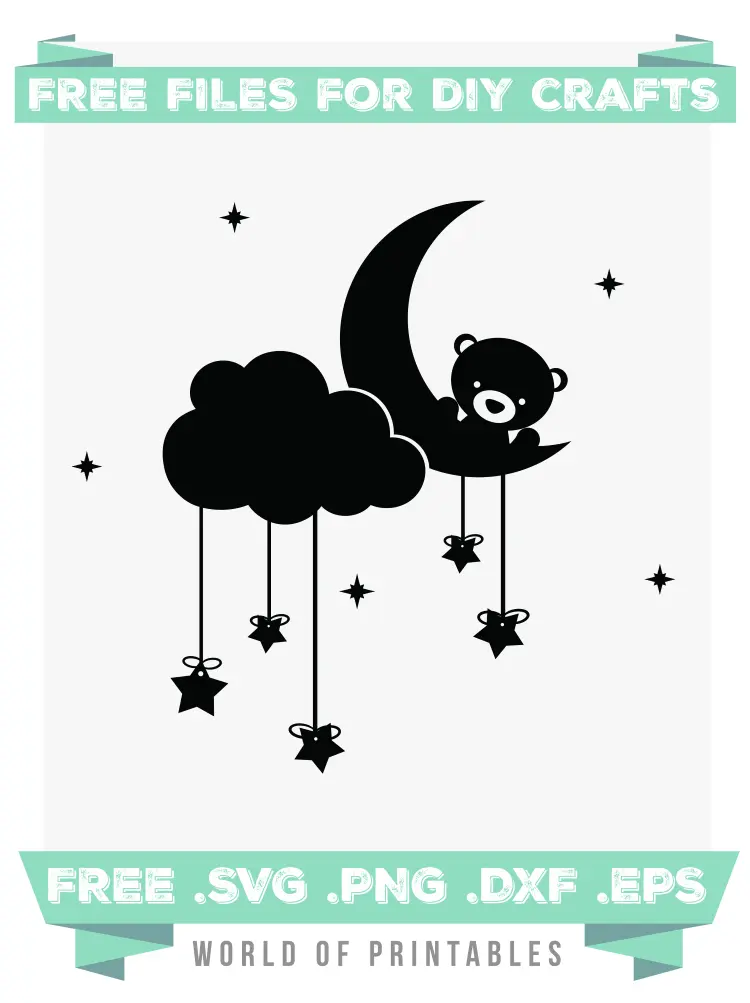 Looking for some gorgeous hanging stars? These Hanging Stars From Clouds Free SVG Files are perfect and match out Teddy Bear SVGs perfectly! You can totally overhaul your nursery wall for free and it will look stunning!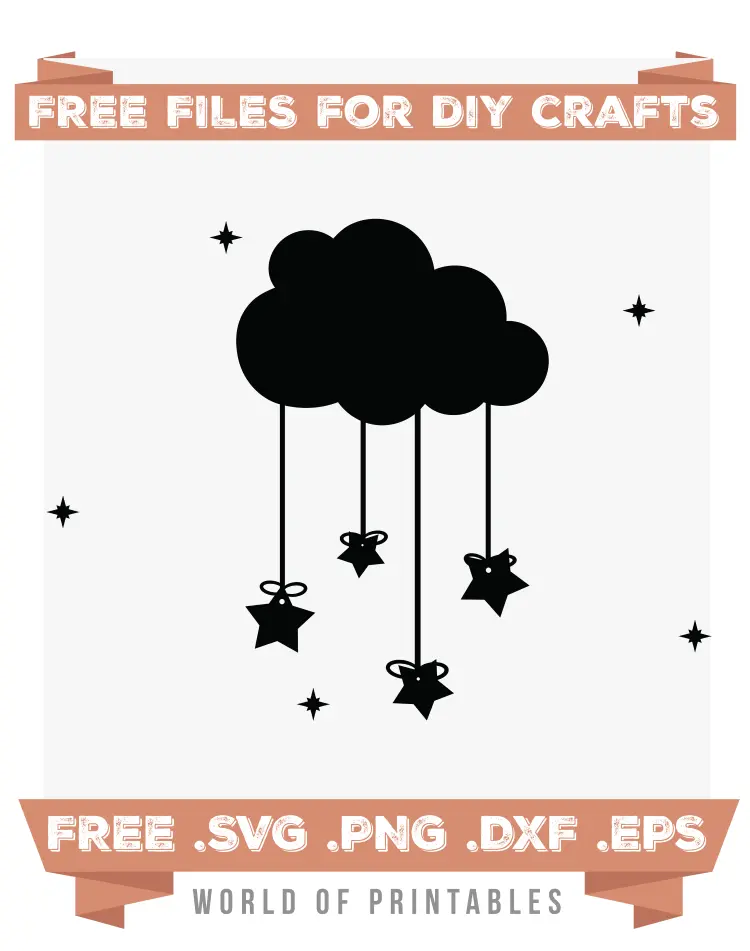 This beautiful Dream Baby Blue free SVG file is such a sweet way to add something to a little boys nursery. Place this gorgeous wall decal above your baby's crib.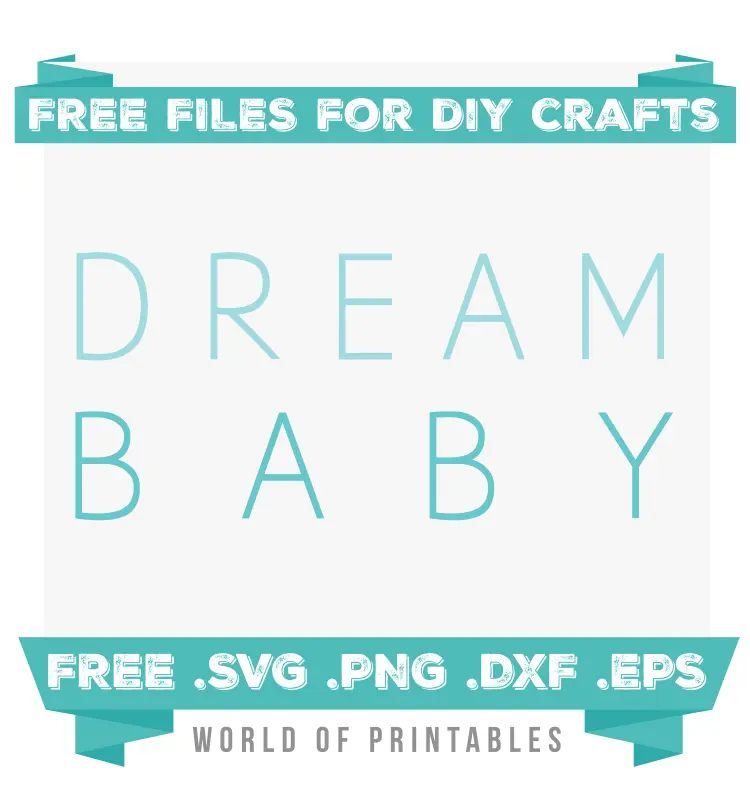 Want something pretty and cute for your little girls nursery? This lovely Deam Baby Pink free SVG file is a great way of adding something simple and sweet to her nursery wall.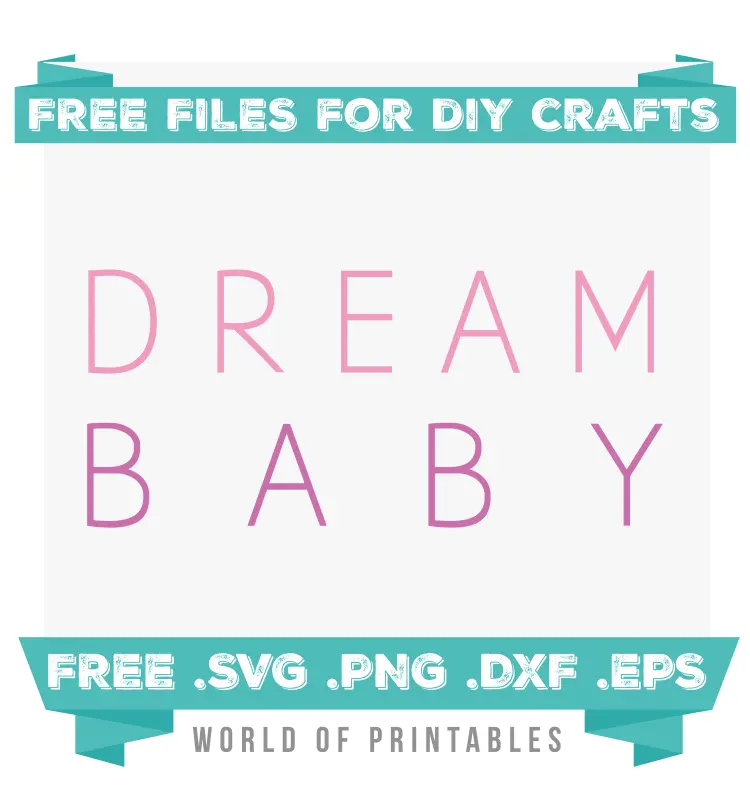 These amazing Alphabet in Black Free SVG Files are perfect for creating a wall decal for a childs room or play room. Not only does it look great as a wall decal but it can also be used to help your child learn and practice the alphabet.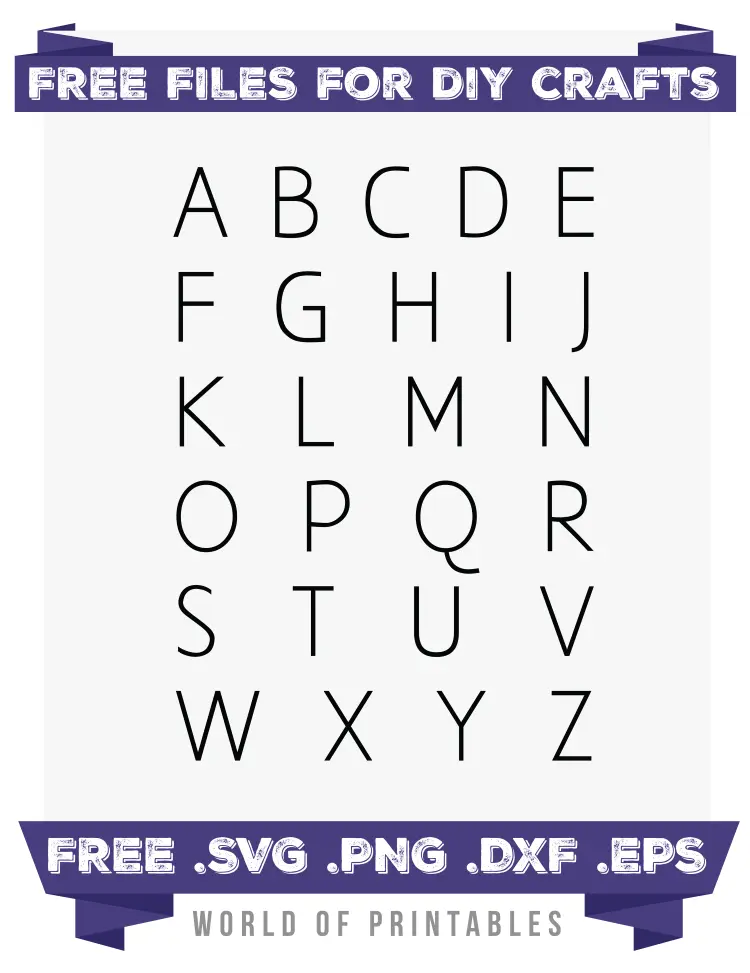 This fun Be Silly Free SVG File is one of my favorites and is such a nice message for a child. Use this free SVG file to create a colorful and fun wall decal for your childs bedroom or play room. It's a great message for a kid to see daily and great advice to follow.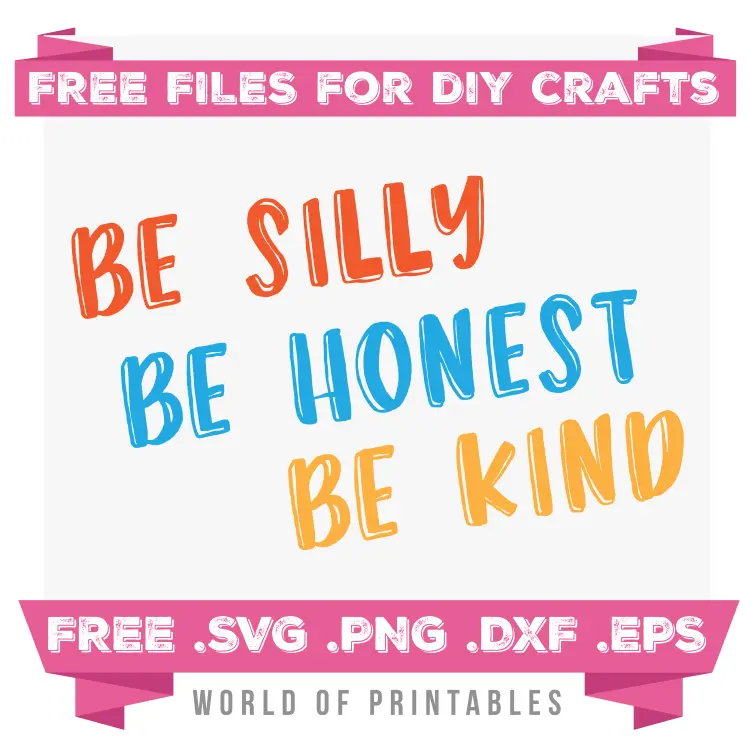 –
Free Pattern SVG Files
When it comes to transforming a room with a wall decal, you don't need to have something huge. Sometimes the smallest stickers can have the biggest impact. These stunning free pattern SVG files are perfect for creating beautiful feature walls.
Use these Rain Drop Pattern Free SVG Files to cut beautiful colored stickers to add an element of fun to any wall. The stickers would look great in a nursery or child room but would also be great for a mudroom keeping things modern and bright.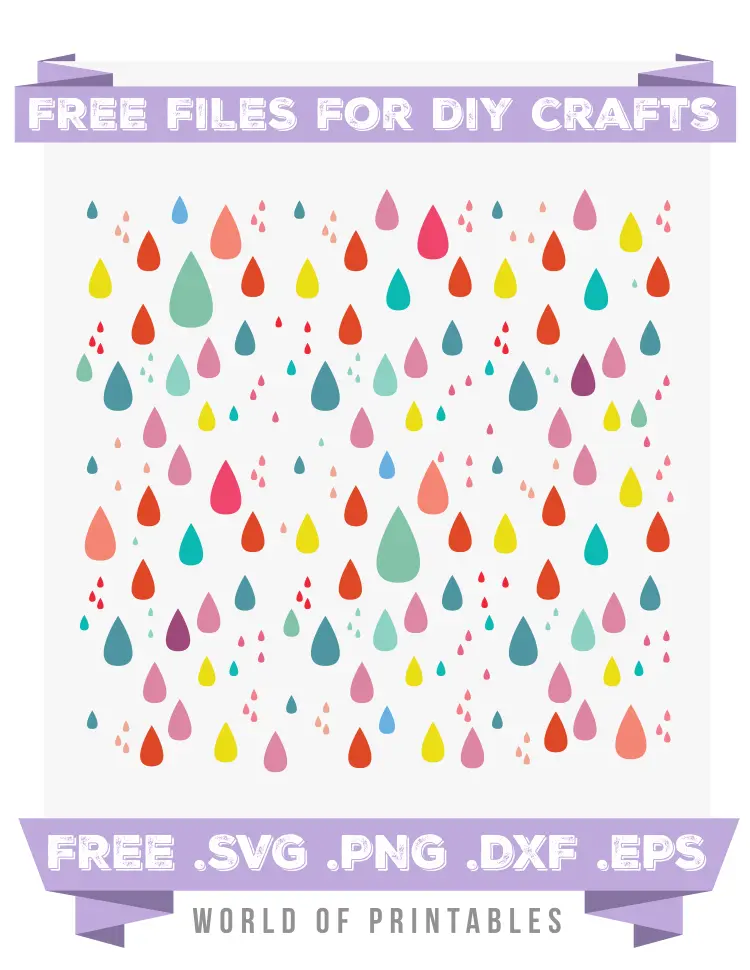 This super cute Stars Free SVG File is a perfect way of adding a starry sky to any room. Easily cut these stickers using your cutting machine and stick them to the wall. You can even get your kids involved, especially if you use them for their bedroom wall or play room.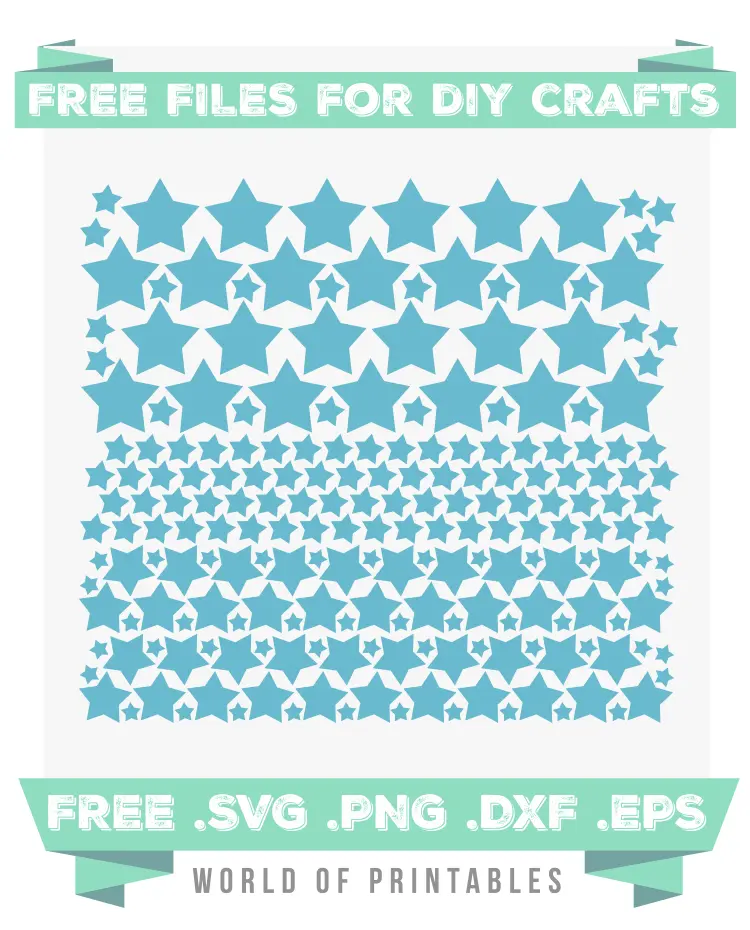 I love, love, love these dalmation dots. They are just the easiest and most darling way to quickly add style to any bland wall. These dalmation dots look great in any room. Use them to add fun to a nursery or even use them to create a feature wall in a dining room or lounge space. Seriously, they look great.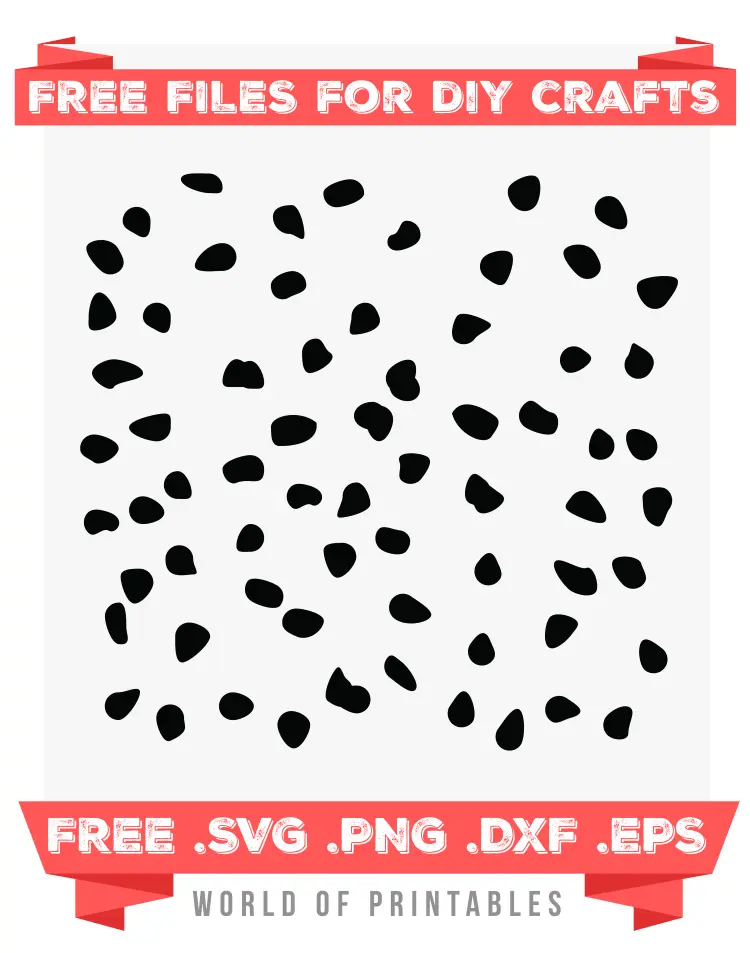 –
Free Quote SVG Files
If you want a quote to adorn your walls then these free quote SVG files are such a perfect way to do it. These quote SVG files are beautifully designed and will keep your home looking stylish and elegant.
This stunning and simple Love Free SVG File makes the most beautiful wall decal for any home. Use this decal in the bedroom, nursery, or in the living room positioned above the family photos!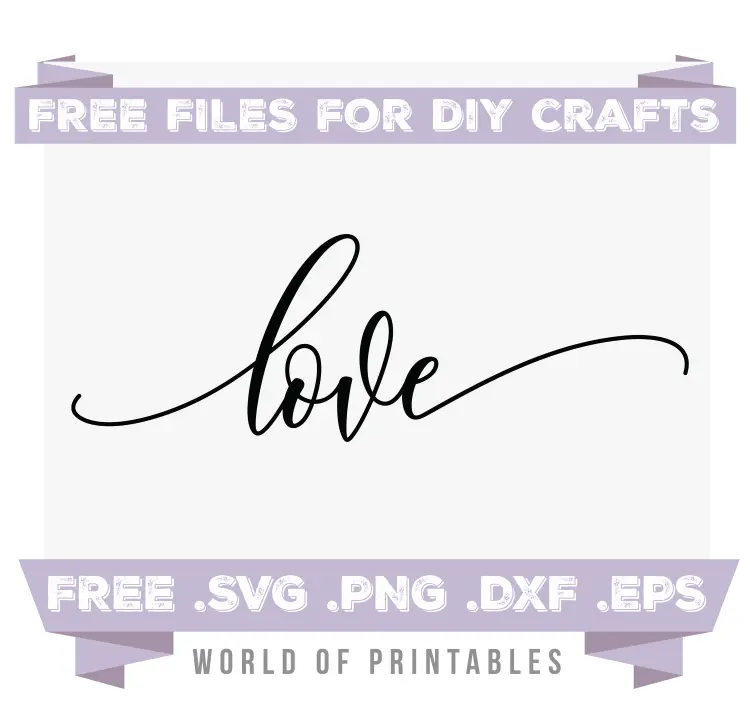 This Work Hard Stay Humble Free SVG File is great for creating a motivational wall decal for your office space or home gym. Use this quote to help keep you focused on your goals, whatever they might be.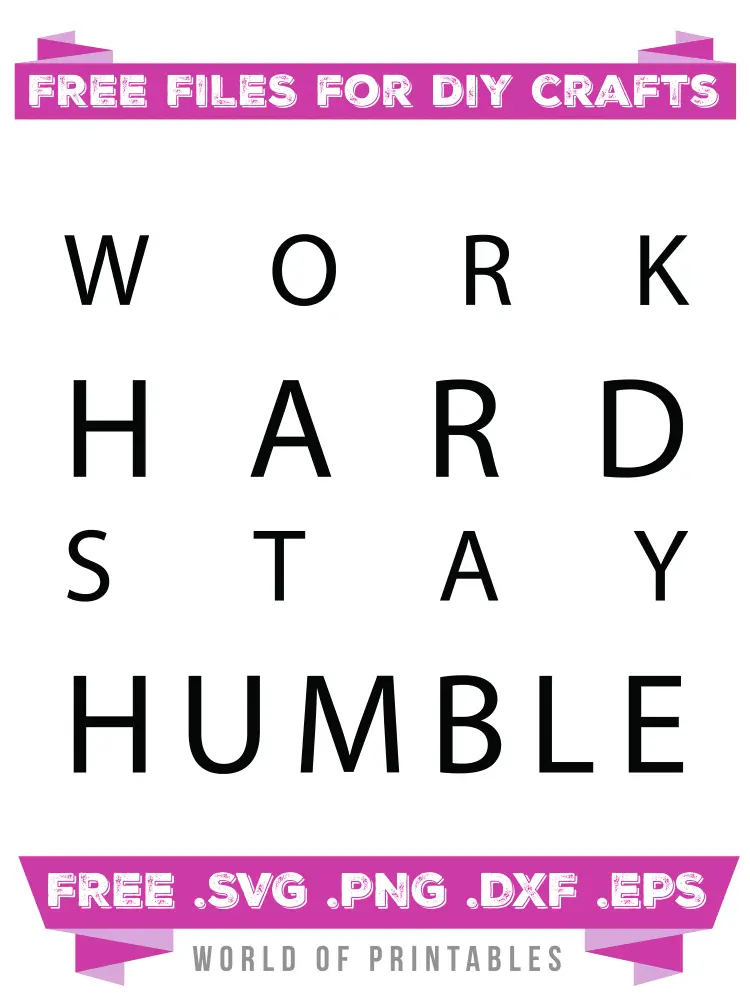 This stunning Faith Free SVG File is perfect for creating elegant and beautiful wall decals. This decal would look great on any wall but I think it would be nice in a bedroom or hallway.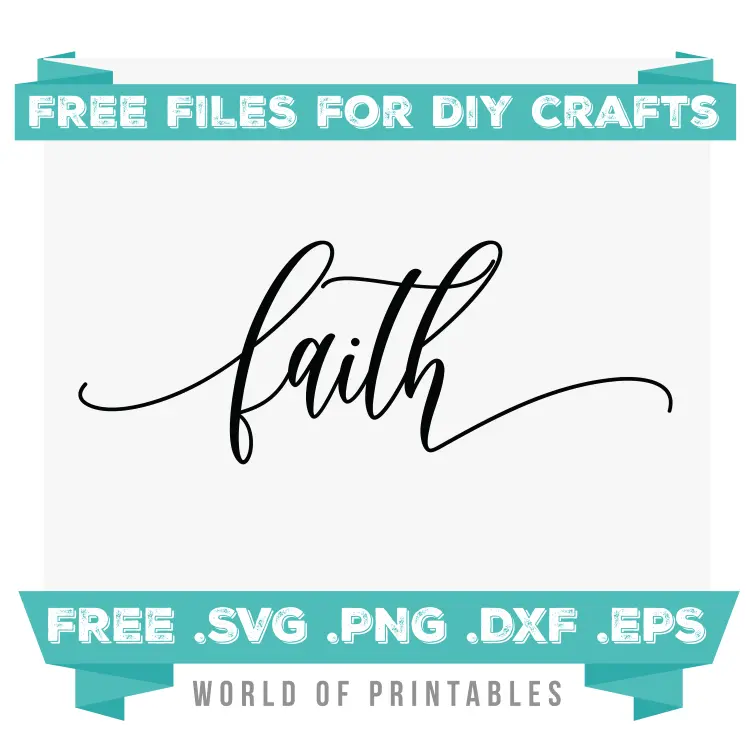 I adore this romantic SVG File and think it is an amazing one for creating romantic bedroom decor. Create a decal for your own bedroom that you share with your partner or even for a nursery above the crib. So sweet.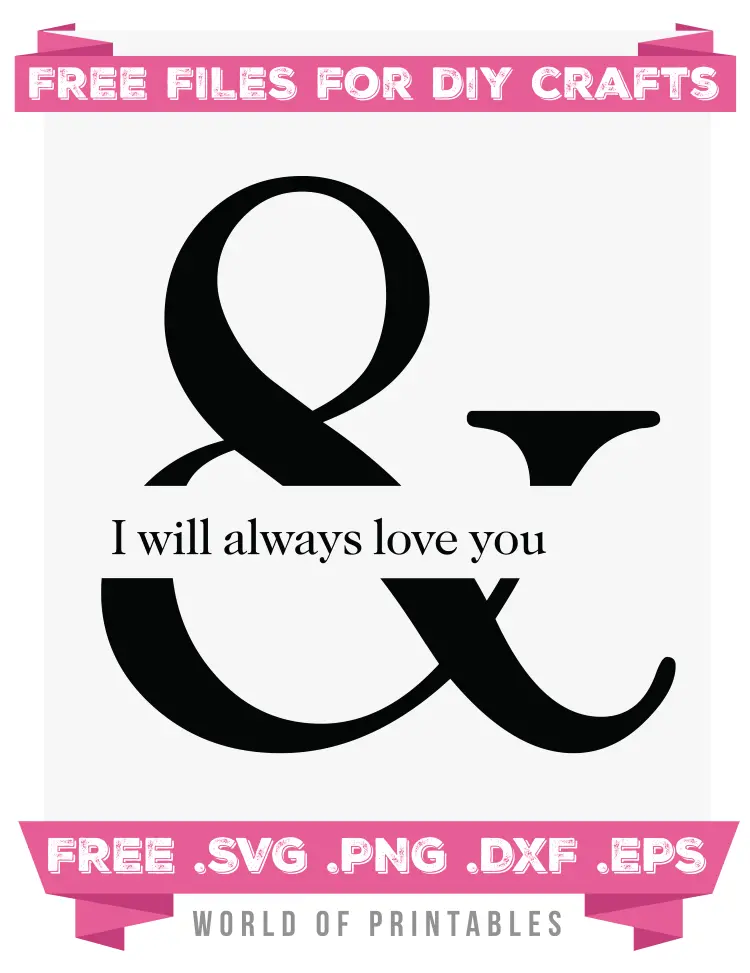 Need some affirmation when you wake up? Use this Be.you.tiful Free SVG File to create an elegant and gorgeous wall decal for your bedroom or walk-in closet. I also think this would look great in a girls room. Why not remind yourself or your daughter that being yourself is beautiful.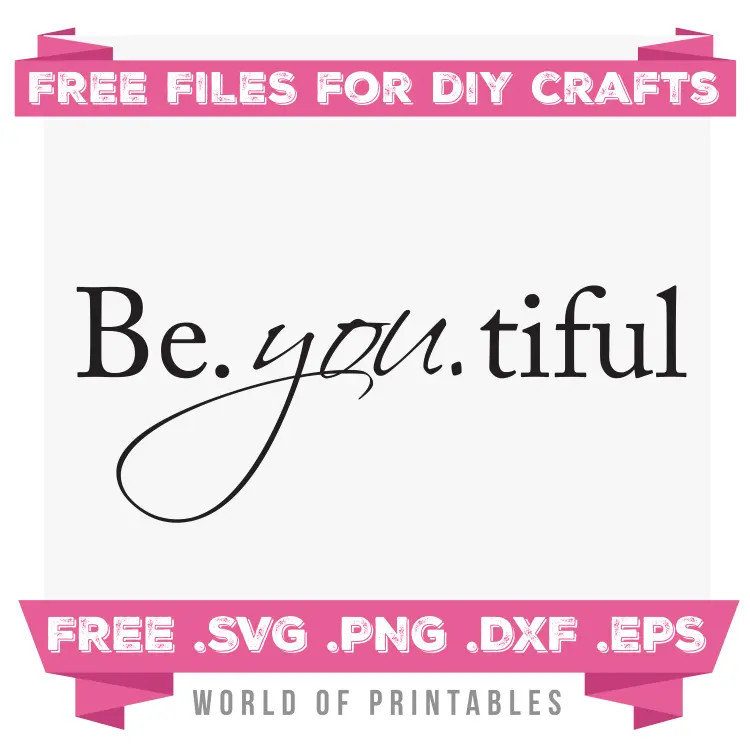 Create a lovely wall decal for your bedroom with these Begin Each Day With A Grateful Heart Free SVG Files. It is very beautiful and can really spruce up a wall.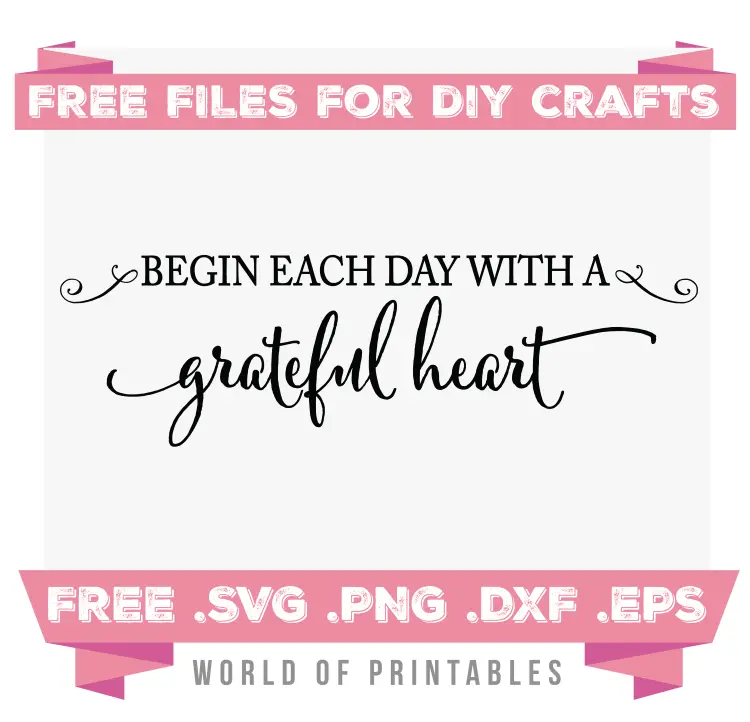 This stunning free SVG file make the loveliest wall decal for a living room or porch. Consider cutting this decal and sticking it on a reclaimed piece of wood to make an exterior sign for a porch. It would look amazing!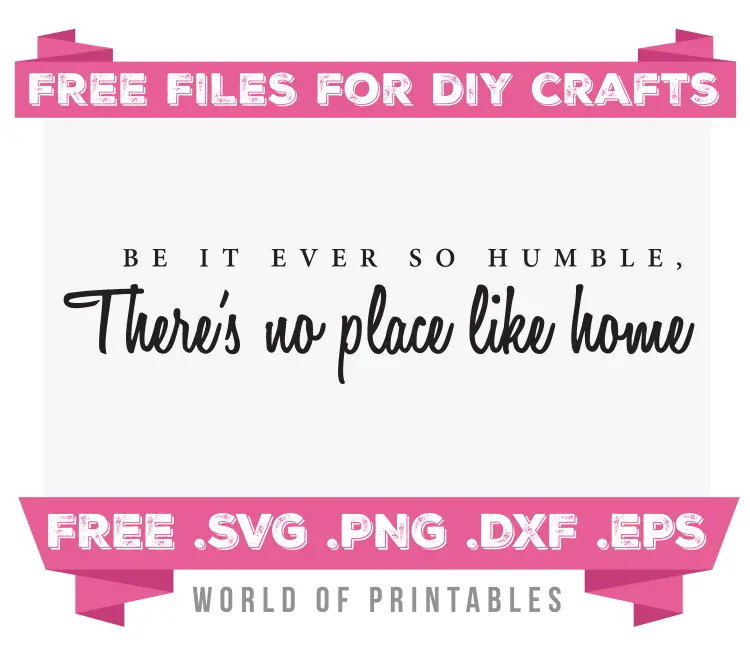 –
Free Bird SVG Files
We have noticed from selling our wall decals that people love to decorate their homes with birds! Our free bird SVG files are perfect for creating stunning feature walls from flocks of birds to more minimal birds on a wire design.
These lovely wispy birds are so gorgeous and will look beautiful trailing along any wall. These birds would make a beautiful feature wall as they are eye catching but still minimal enough not to detract from other home features.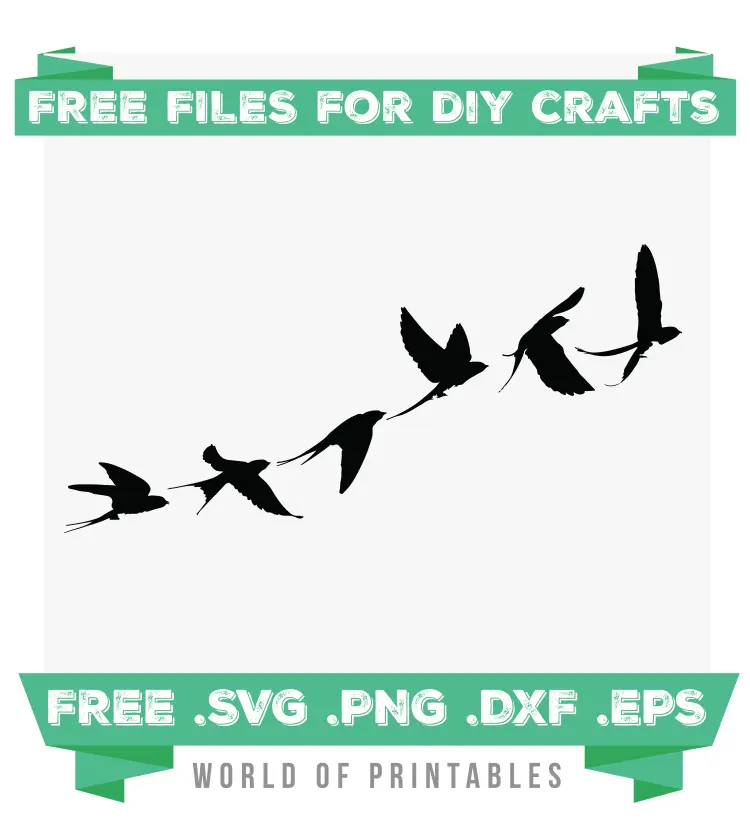 –
These beautiful flying bird free SVG files are a simply gorgeous way of creating elegant and beautiful wall decals to spruce up any wall. These stylish flying birds will look great on any wall in the home and will really add a beautiful finish.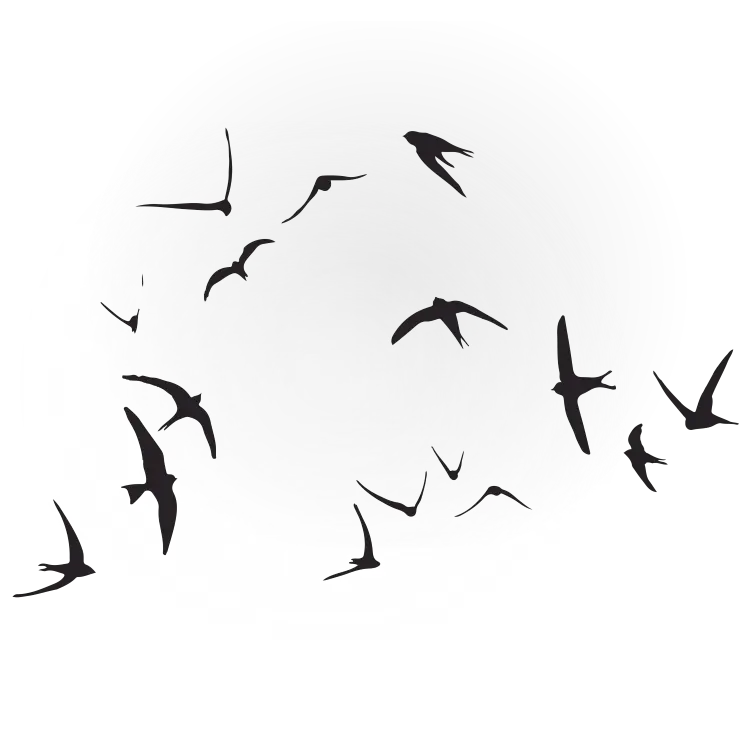 –
This lovely flock of birds is a great way to create a wall design that will suit any room. You can individually cut these birds and position them as a wall decal or as an addition to existing decor. These birds can fly above a hanging mirror or be positioned so they are flying up the staircase.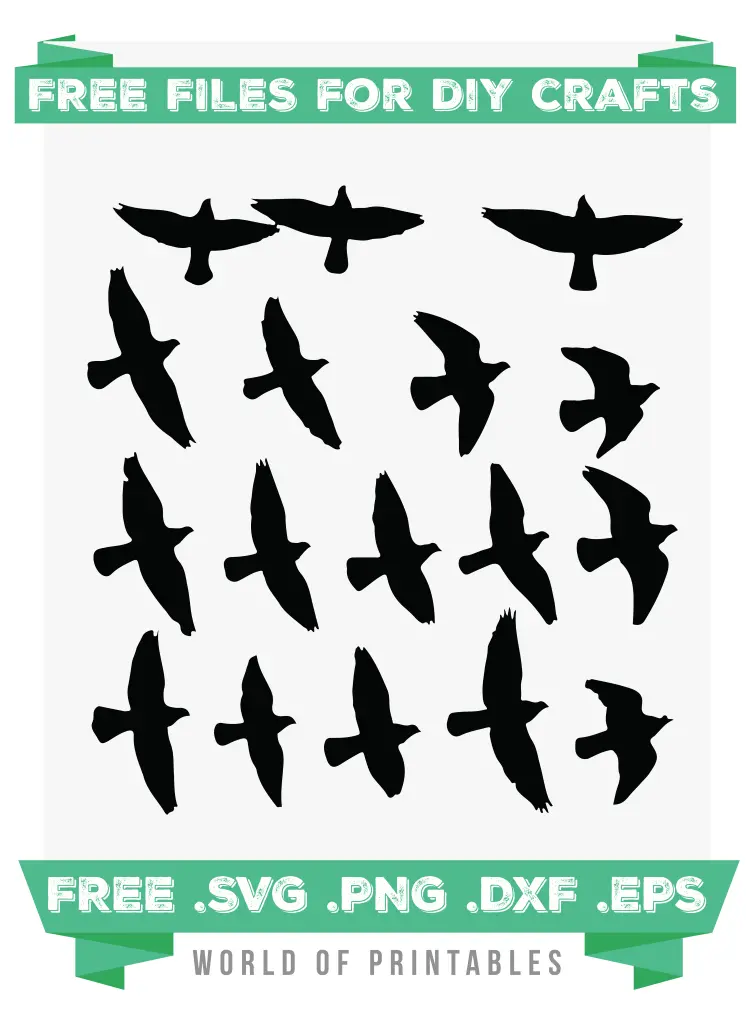 –
These beautiful birds are the perfect option for creating a feature wall! You can cut these stickers at the size you need and position them as one, or easily cut them out and position them in a way that suits your style.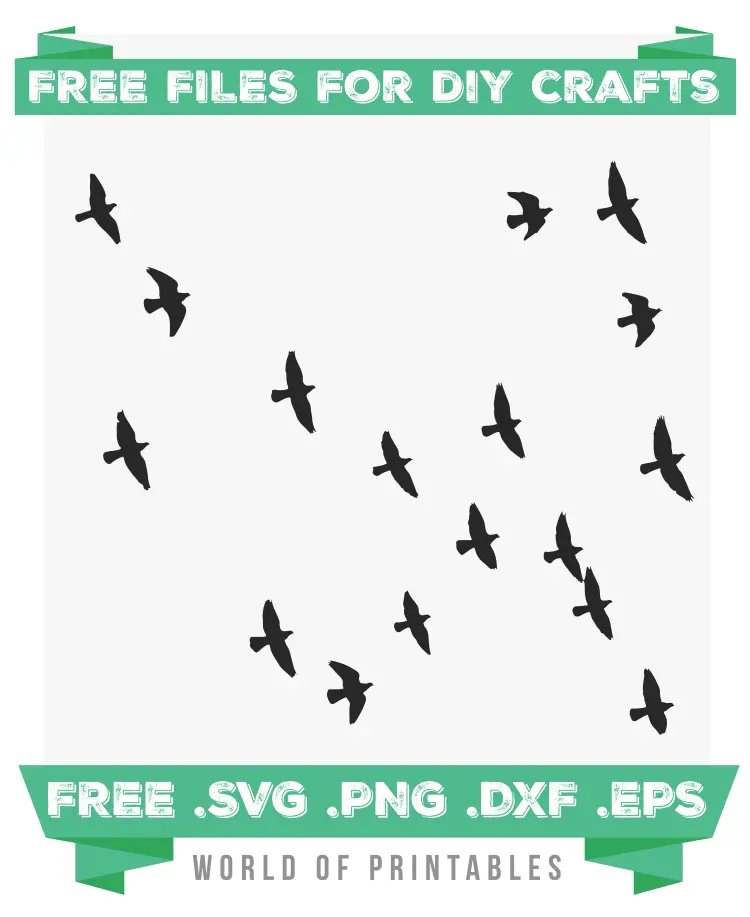 –
Use these Birds On A String Free SVG Files to create a beautiful and romantic wall decal. I think this gorgeous free SVG file would look amazing above a bed because to me, it represents love.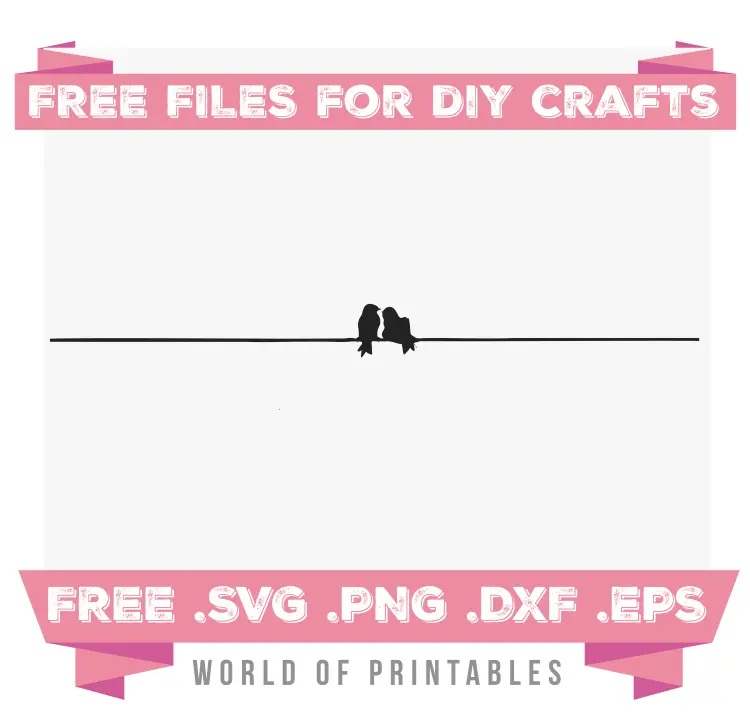 –
These beautiful Birds On A Wire Free SVG Files are minimal and beautiful. This design would look great on any smaller wall, such as a support pillar. It would also look great fitted into a small piece of wall like above a door, you can get creative.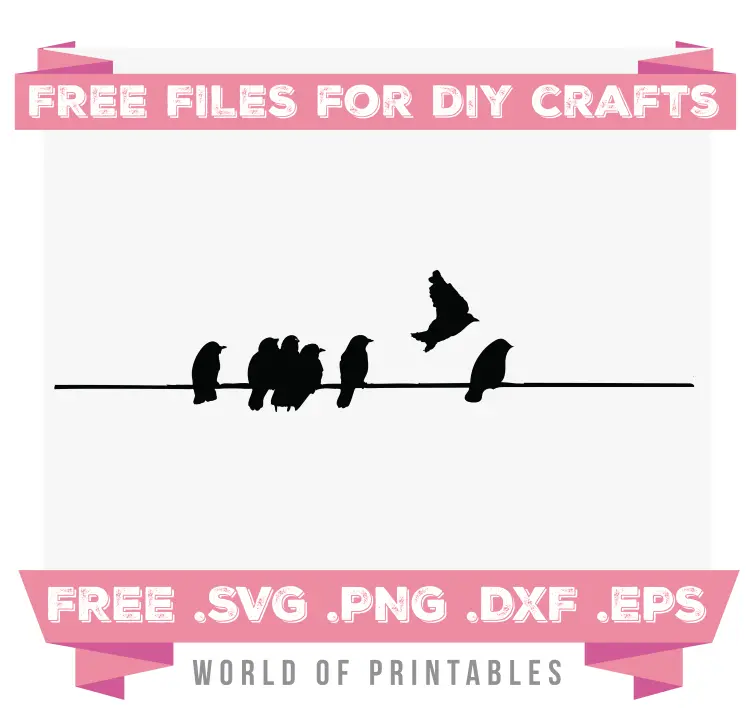 –
Aren't these free SVG files great? There are so many amazing options for you to create some stunning wall decals for your home. Remember, these free SVG cut files are for personal use only. Please respect us and our policy so we can continue to give you great products for free.
Also remember to sign up to our newsletter to be notified on when we are sharing our upcoming SVG files, so that you can make some stunning wall decals such as our tree wall decal SVG's and more.
Please share this post on Pinterest, it really helps us!